Child Predator Was Caught Despite Being Deported in 2010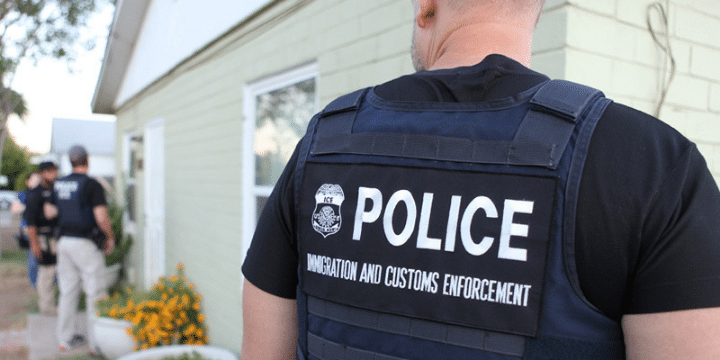 An illegal immigrant from El Salvador is now behind bars after he was deported back in 2010 for sexually abusing a minor for seven years. "Our mission is to catch the bad guys, the most violent among us," U.S. Marshal Matthew Harris told Fox News. "But I can tell you when we are able to get a child predator off the streets, and those who hurt and abuse our children, those arrests are the most satisfying."
Indeed, it's great when our law enforcement is able to catch dangerous criminals—especially ones who are here illegally— but more must be done to keep them from re-entering our country. Dangerous immigrants who were deported end up re-entering our country and continue their reign of terror, especially in sanctuary cities where they receive a level of protection.
In 2015, Kathryn Steinle, 32, died in her father's arms in San Francisco after being shot by Jose Ines Garcia Zarate, an immigrant who repeatedly returned to the U.S. after being deported several times.
With San Francisco being a sanctuary city, Zarate was acquitted. The family of Steinle filed an unsuccessful wrongful-death suit against the city and sheriff for freeing Zarate onto the streets before the shooting. Like many angel families, the Steinle family feel like their local governments failed them.
These tragedies can be avoided and many lives can be saved if so-called sanctuary cities followed the law and we used federal laws already in the books to prevent these criminals from returning. We can use a biometric entry and exit data system, already mandated by law, at our borders to easily track and coordinate immigrants entering the country. We can build a wall at our southern borders to prevent the flow of dangerous criminals into our country.
All of this can be done if our branches of government put politics aside and worked together to make our nation safer. A safe nation is, after all, the goal, right?