Adam Schiff Continues to be Shifty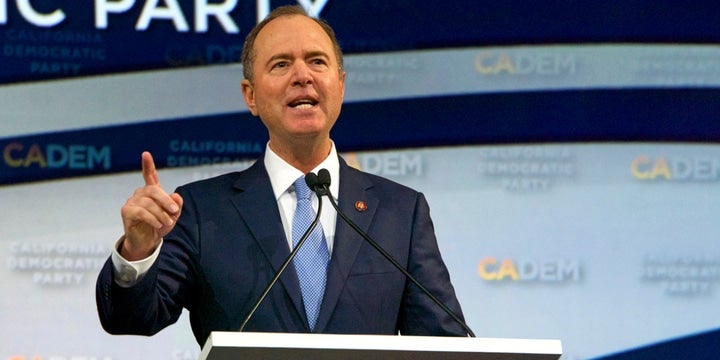 As impeachment drags on, the far reaches of dishonesty and malice are being explored by Democrats led by Adam Schiff. Not once, but twice now Schiff has released false information to the general public in an attempt to paint President Donald Trump and his associates in a poor light.
Daily Caller reports:
Rep. Adam Schiff released inaccurate information last week regarding a text message between Rudy Giuliani and a former associate concerning Ukraine-related matters, according to a news report.

The California Democrat claimed in a letter to House Judiciary Committee Chairman Jerry Nadler on Jan. 14 that Soviet-born businessman Lev Parnas sent a message to Giuliani on July 3, 2019, about a potential meeting with Ukrainian President Volodymyr Zelensky.

Schiff asserted that Parnas's message to Giuliani that he was "trying to get us mr Z" referred to an attempt to meet with Ukrainian President Volodymyr Zelensky.

"Mr. Parnas continued to try to arrange a meeting with President Zelensky," Schiff wrote to Nadler of the message.

But according to Politico, unredacted communications that Schiff has not released indicate that Parnas was referring to Mykola Zlechovsky, the owner of Burisma Holdings, the Ukrainian gas firm that had Hunter Biden as a director.
This comes after Schiff lied about not knowing the contents of the whistleblower complaint. Rep. Schiff also read aloud a version of President Trump's phone call with Ukrainian President Zelensky during a House Intelligence Committee hearing that literally did not happen. Schiff made it all up and tried to pass it off as legitimate.