Biden Continues to Bow to Progressives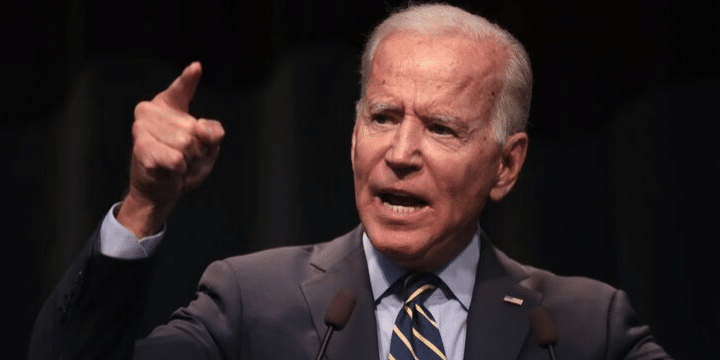 Many Americans are considering voting for Joe Biden in November because they think he is a voice of moderation. Unfortunately, as the former vice president is apt to say, that is a load of malarkey. Biden's proposed policies would be the most progressive in history, as he has been co-opted by radicals like Sen. Bernie Sanders and Rep. Alexandria Ocasio-Cortez.
Sally Pipes, President of the Pacific Research Institute, argues:
"Presumptive Democratic presidential nominee Joe Biden has long been considered a political moderate. A new report from his 'unity' task forces should put that reputation to rest.

The 110-page document offers detailed policy recommendations for an incoming Biden administration. It would represent the most left-wing governing program of any president in American history.

Perhaps that shouldn't be surprising. One of the primary purposes of the unity task forces was to line up the base support of Sen. Bernie Sanders, I-Vt., behind Biden. To do so, the former vice president gave Sanders and several of his acolytes, including Rep. Alexandria Ocasio-Cortez, D- N.Y., prominent roles on the project.

The resulting policy wish-list is what one would expect from a coterie of extreme progressives.

Take health care. The task force did not endorse 'Medicare-for-All.' But it asserted that 'all Americans have a right to quality, affordable health care' – and wants to push the country toward single-payer in slow motion. The Biden camp wants to lower the eligibility age for Medicare to 60. Never mind that the program's flagship hospital insurance trust fund will become insolvent in 2026. Adding millions more people to the program would compound the financial stresses on the program.

Biden's spendthrift plans don't stop with Medicare and Social Security. His task forces also propose to remake the nation's energy sector to achieve net-zero carbon emissions by 2050. The report also calls for $50,000 in student debt relief to anyone working in public service, a $15 federal minimum wage and universal pre-K.

All of this from a candidate who differentiated himself in the Democratic primary as the voice of moderation – and whom many Americans still see as a middle-of-the-road pragmatist. If he wins the presidency, Biden may end up the best friend progressives ever had."
Voters need to be aware of Biden's extremism come Election Day. Voting for him is a vote for socialism and government overreach.