Tea Party Patriots Live – Monday, June 25, 2018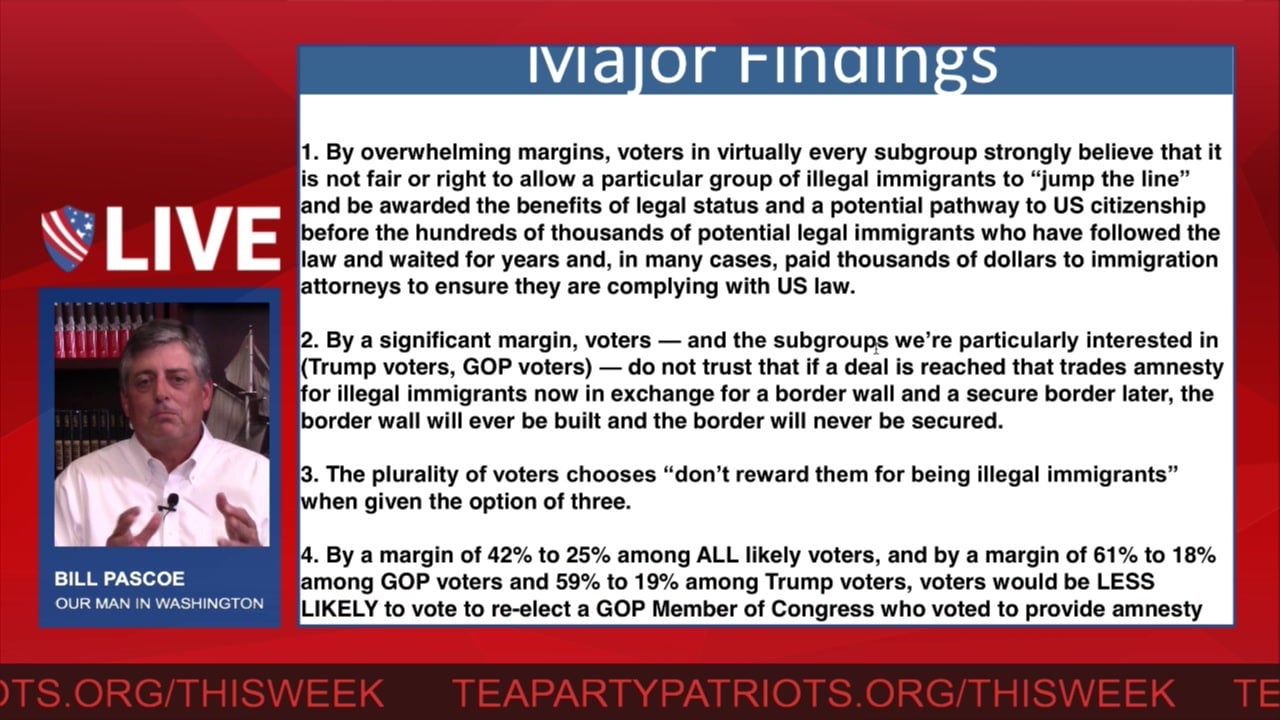 Just how much pro-Clinton, anti-Trump bias WAS there at the FBI, anyway?
New poll results show that GOP Congressmen who vote for amnesty are playing with fire, but after the House fails to pass an amnesty bill, GOP leaders want to try, try again. What's next on immigration?
Update on IRS targeting — Sen. McCain's staff was in on it.
Tune in for Tea Party Patriots Citizens Fund Lunchbreak Live!