Tea Party Patriots Weekly Report from Washington for 6/12/16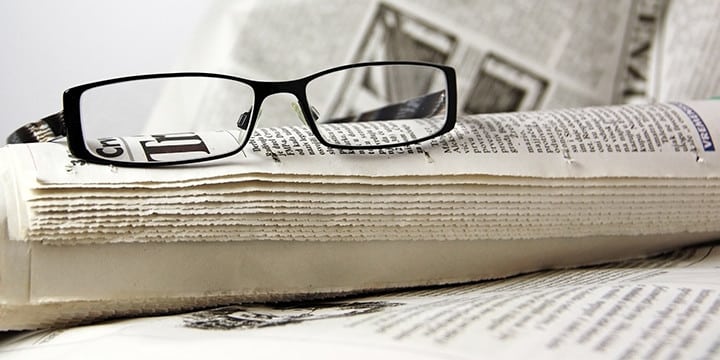 Tea Party Patriots Weekly Report from Washington for 6/12/16

CALENDAR:
The House will return on Tuesday, June 7, and remain in session through Friday, June 10.
The Senate will return on Monday, June 6, and stay in session through Friday, June 10.
LAST WEEK ON THE HOUSE FLOOR.
The House was in recess last week. But the week before they left for the Memorial Day recess – excuse me, "District Work Period" – was chock full of fireworks, even though the House only voted on Monday and Tuesday and Wednesday of that week.
The House came back to work on Monday, May 23, and moved to take up no fewer than 30 bills on the Suspension Calendar. Though most of them were the standard fare – renaming federal buildings and the like – a few were noteworthy, including the FY 2017 Intelligence Authorization Act. In addition, one bill was considered under a Rule – H.R. 5233, offered by GOP Rep. Mark Meadows, "Clarifying Congressional Intent in Providing for DC Home Rule Act of 2016." The bill repeals the Local Budget Autonomy Act and strengthens prohibitions in the Home Rule Act to block the District of Columbia government from unilaterally repealing or amending any aspect of the Home Rule Act, which is becoming a problem in recent years, with a District of Columbia Mayor and City Council apparently determined to screw around without congressional approval.
On Tuesday, May 24, the House took up three bills under Rules, including H.R. 897, the Zika Vector Control Act; H.R. 2578, the TSCA Modernization Act of 2015, as amended; and H.R. 5055, the Energy and Water Development and Related Agencies Appropriations Act. The first two passed; the Energy and Water appropriations bill failed on final passage because of the inclusion of a toxic amendment that we saw a week earlier – offered by Democrat Rep. Sean Patrick Maloney, the amendment reaffirmed President Obama's executive order blocking funds for any federal contractor who discriminates against LGBT individuals, regardless of religious objections.
But before we get to the Maloney amendment and its consequences, let's discuss some other amendments of interest.
During consideration of the Energy and Water appropriations bill, the House considered:
An amendment offered by GOP Rep. Michael Burgess of TX to prohibit funds from being used to enforce or implement energy efficiency standards regarding incandescent light bulbs. It was accepted by voice vote.
An amendment offered by GOP Rep. Diane Black of TN to block funding from being spent on sanctuary cities that ignore federal law. It was accepted by voice vote.
An amendment offered by GOP Rep. Ron DeSantis of FL that would block funding for the purchase of heavy water from Iran. The amendment passed by a vote of 251-168.
An amendment offered by GOP Rep. Robert Pittenger of NC to push back against the Obama Administration's efforts to punish the state of North Carolina over what it sees as the state's noncompliance with federal bathroom dictates. The amendment states "none of the funds made available by this Act may be used to revoke funding previously awarded to or within the State of North Carolina," and would apply to funding through the U.S. Department of the Interior, the Department of Energy, the Nuclear Regulatory Commission, and the U.S. Army Corps of Engineers. The amendment passed by a vote of 227-192.
Now, back to that Maloney amendment. Though a similar amendment had been defeated a week earlier – that was the vote that the House GOP Leadership held open long enough to twist arms and eke out a one-vote victory – this time, more Democrats showed up to vote, AND no fewer than 42 House Republicans went south on the amendment, crossing party lines to join the Democrats and pass the amendment by a healthy 223-195 margin.
House GOP Leaders recognized the threat to religious liberty posed by the Maloney amendment, so they crafted and offered a new amendment that affirmed the religious liberty of federal contractors. That amendment passed by a vote of 233-186 three minutes after the Maloney passed. Now, this is interesting, because what the House essentially did in passing this amendment was, for all intents and purposes, to reverse itself on a vote it had just taken. Did the new amendment actually repeal the previous amendment? No. It expanded upon it, and clarified it, by making clear that "None of the funds made available by this Act shall be used in contravention of" 1) the Religious Freedom Restoration Act of 1993; 2) Executive Order 13279, signed by President George W. Bush, regarding religious liberty for faith based and community organizations; or 3) certain sections of the Civil Rights Act of 1964 or the Americans with Disabilities Act of 1990, with respect to any religious corporation, religious association, religious educational institution, or religious society. Both amendments were added to the legislation. But passing the second amendment created a legislative history on religious liberty for future use.
Nevertheless, once the Maloney amendment was added to the bill, Republicans voted the whole bill down, because the bill contained the language of the Maloney amendment. So the bill failed on final passage by a vote of 112-305, with 16 Members not voting. Of the 112 votes in favor, 106 were cast by Republicans; of the 305 votes against, 130 were cast by Republicans.
And Republicans are going to have to figure out a way to move through floor consideration of appropriations bills without getting slammed by Democrats on every bill. This is the price you pay for an open amendment process – the other side gets to offer amendments, too.
THIS WEEK ON THE HOUSE FLOOR:
 The House will return to work on Tuesday, with the first vote postponed until 6:30 PM. At that point, the House will attempt to take up 11 bills on the Suspension Calendar, including H.R. 5338, the Checkpoint Optimization and Efficiency Act of 2016, which calls for studies to figure out what TSA can do to shorten wait times for air travelers.
On Wednesday, the House will convene at 10 AM, and then recess immediately. They'll then reconvene at 10:45 to receive the Prime Minister of India. Afterwards, they'll consider the House amendment to S. 2276, the PIPES Act – that is, Protecting Our Infrastructure of Pipelines and Enhancing Safety Act of 2016, sponsored in the Senate by Sen. Deb Fischer – under Suspension of the Rules. And then, subject to a Rule, they'll consider H.R. 4775, the Ozone Standards Implementation Act of 2016.
On Thursday and Friday, they'll try to take up H.R. 5325, the Legislative Branch Appropriations Act of 2017; H.R. 5278, the Puerto Rico Oversight, Management, and Economic Stability Act (PROMESA); H.Con.Res. 89, expressing the Sense of Congress that a carbon tax would be detrimental to the U.S. economy; and H.Con.Res. 112, expressing the Sense of Congress opposing the President's proposed $10 tax on every barrel of oil.
LAST WEEK ON THE SENATE FLOOR:
The Senate was in recess last week. The week before they left for recess, the Senate began its week on Monday, May 23, by taking up and passing S. 2613, the Adam Walsh Reauthorization Act of 2016. The bill, which reauthorizes federal efforts to monitor and track sex offenders, passed by a vote of 89-0.
Then they tried to take up S. 2943, the Senate version of the National Defense Authorization Act. But Minority Leader Harry Reid objected, so Majority Leader Mitch McConnell filed cloture on the motion to proceed.
On Tuesday, May 24, the Senate considered congressional Resolutions of Disapproval – one to cancel the Administration's fiduciary rule, and one to cancel a new USDA rule regarding catfish inspection.
On Wednesday, May 25, the Senate invoked cloture on the motion to proceed to S. 2943, the National Defense Authorization Act. That vote was unanimous, 98-0. That same day, the Senate finished consideration of S.J.Res. 28, the resolution of disapproval canceling the USDA rule regarding catfish inspection.
On Thursday, the Senate passed by voice vote or unanimous consent the renaming of a whole bunch of Post Offices after veterans.
THIS WEEK ON THE SENATE FLOOR:
The Senate will return to work on Monday, at which time they'll take up S. 2943, the Senate version of the National Defense Authorization Act of 2017. I expect that will take up most of the Senate's time this week.
CLINTON EMAILS:
On Wednesday, May 25, the Inspector General for the United States Department of State – a man appointed by President Obama – issued a scathing report on Hillary Clinton's use of email and her home-brew email server. The report said Hillary Clinton failed to follow the rules or even inform top State Department officials of her use of a private email server. Said the report, "At a minimum, Secretary Clinton should have surrendered all emails dealing with Department business before leaving government service and, because she did not do so, she did not comply with the Department's policies that were implemented in accordance with the Federal Records Act."
Despite Clinton's claim that she was cooperating with all investigations on the matter, she refused to be interviewed by the Inspector General's office, and so did several of her key staff members.
According to the report, two staff members in the Office of Information Resources Management "discussed their concerns about Secretary Clinton's use of a personal email account in separate meetings with the then-Director of their office … According to the staff member, the Director stated that the Secretary's personal system had been reviewed and approved by Department legal staff and that the matter was not to be discussed any further." The same director then "instructed the staff never to speak of the Secretary's personal email system again," according to the report. But, according to the report, interviews with officials from the Office of the Undersecretary for Management and the Office of the Legal Adviser found "no knowledge of approval or review by other Department staff" of the server, raising serious questions about Clinton's long-time claim that she had permission to use personal email and/or a private server.
Further, the report says the IG's office "found no evidence that the Secretary requested or obtained guidance or approval to conduct official business via a personal email account on her private server."
Politico has a very good write-up, focusing on nine things we learned from the IG report:
Clinton's email setup was never approved by State Department security agencies.
Clinton never sought assistance to set up her email system to transmit certain sensitive information.
The arrangement made staffers nervous – and management told them to keep it quiet.
Clinton's chief of staff suggested setting up a separate computer.
Clinton worried about "the personal being accessible."
Huma Abedin rejected the idea for Clinton to use two devices.
Clinton's email system needed troubleshooting.
The server was briefly shut down over hacking concerns.
Clinton and her staffers worried about being hacked but didn't report anything to security personnel.
On Thursday, June 2, Breitbart reported in an exclusive "Hillary Clinton posted and shared the names of concealed U.S. intelligence officials on her unprotected email system. Federal records reveal that Clinton swapped these highly classified names on an email account that was vulnerable to attack and was breached repeatedly by Russia-linked hacker attempts."
DEFENSE:
The Senate will take up its version of the National Defense Authorization Act this week, after having tried and failed to take it up before the Memorial Day recess.
When last we spoke, I told you the story of the National Defense Authorization Act as a tool for crony capitalism, and I gave you one example from the House, and one example from the Senate. The House has already passed its bill, so we can't do anything about that for now, but the Senate has not yet dealt with all its amendments, so we've got an opportunity to impact that debate.
We're not the only ones who find it absurd that Senator McCain would insert a provision that would essentially freeze certain U.S. Government rocket launches just so he can help his liberal donor buddy. Senator Cory Gardner of CO is planning to offer an amendment to the NDAA that will remove the offending McCain provision. TPP will be pushing Senators to support the Gardner amendment.
As important, the current version of the Senate NDAA includes a requirement that women register with the Selective Service in the event a military draft is reinstated. Sen. Mike Lee of UT has introduced an amendment that would strike this provision, and we'll be pushing Senators to support that amendment, too.
IMMIGRATION:
The Department of Justice has refused federal district judge Andrew Hanen's order to produce a list of individuals who received deportation deferrals from the President's November 2014 executive amnesty order. In a brief released last Tuesday, the DOJ urged Judge Hanen to stay his order requiring DOJ to release details of benefits provided to the more than 100,000 illegal immigrants who received deportation deferrals.
Judge Hanen is not likely to rescind his own order, so expect the Administration to appeal the decision to the Fifth Circuit Court of Appeals.
IRAN:
The Obama Administration's efforts to hide the truth about its policy with Iran continue. A few weeks ago, you'll recall, we learned from a long New York Times profile that Ben Rhodes, the Deputy National Security Advisor for Strategic Communications, had 'fessed up to what he called "creating an echo chamber" of pliable journalists and pundits to help in a fundamentally misleading effort to sell the Iran deal to a skeptical public.
But last week we learned that that wasn't enough – the Obama Administration is acting even more and more like Big Brother, up to and including the selective airbrushing of history, complete with erased video clips.
On Wednesday, the State Department acknowledged that a portion of a video of FOX News' James Rosen asking a question at a State press briefing in December 2013 was deliberately deleted, and not missing as the result of a "glitch," as spokesmen for the Department had previously said.
Of course, this wasn't just any old portion of a video clip, it was precisely that portion of a clip that shows Rosen asking former State Department spokeswoman Jen Psaki – now the White House Communications Director – whether the government ever deliberately lies in order to preserve the secrecy of sensitive negotiations.
That question itself was a follow up to a question Rosen had asked then-State Department spokeswoman Victoria Nuland – now the Assistant Secretary of State for European and Eurasian Affairs – about the secret negotiations with Iran in February 2013. Nuland denied then that any government-to-government discussions were taking place.
In preparing a new piece for FOX News, Rosen discovered that his question, and Psaki's answer, at that December 2013 press conference was missing from the video record of the event, replaced by a white flash. When asked about the deletion, State Department spokeswoman Elizabeth Trudeau, blamed it on what she called a "glitch." But on Wednesday, State Department spokesman Admiral John Kirby declared that the clip had been deleted on purpose – and then said that no one at the State Department knew who requested the deletion, or why.
And here's the really bizarre part – in her deleted answer to Rosen's question about whether or not the government ever lied to protect sensitive negotiations, Psaki acknowledged that, "There are times where diplomacy needs privacy in order to progress," which is diplomat-speak for "You're damn right we'll lie to the public if we think it's necessary."
Politico thinks it's "ironic" that Psaki's deleted answer is a testament to "transparency," which says as much about Politico's establishment mindset as it does about Jen Psaki's.
IRS:
On Tuesday, May 24, the House Judiciary Committee held a hearing to examine whether or not the House should impeach Internal Revenue Service Commissioner John Koskinen. Koskinen, who had been invited to attend, declined to do so. You can find Koskinen's letter declining the invitation, and the testimony of two witnesses – Congressmen Jason Chaffetz and Ron DeSantis – in the Suggested Reading.
That same morning, Tea Party Patriots legal counsel Cleta Mitchell appeared on C-SPAN's "Washington Journal," where she heard from a caller who identified himself as an IRS employee, who told her, "I am a lowly clerk at the IRS, looking at your application for tax-free status … I go to your web page to see the goals of your group and one of the goals of your group is to abolish the IRS. You can bet every dollar you got I'm going to go after you and target you and try and end your group and that's just the way it is."
PUERTO RICO:
On Wednesday, May 25, the House Natural Resources Committee marked up H.R. 5278, the Puerto Rico Oversight, Management, and Economic Stability Act (PROMESA). The bill is scheduled for floor action later this week.
TRANSGENDER:
 Last Wednesday, 11 states filed suit against the Obama Administration to block its directive to school districts allowing biological males to enter women's rest rooms and locker rooms with impunity.
SUGGESTED READING:
TEA PARTY PATRIOTS:
AGENDA:
Politico: Paul Ryan Proposes Blocking Amendments That Could Kill Spending Bills
WaPo: Ryan Moves To Prevent Another Floor Fight On LGBT Righ
ATTORNEYS GENERAL RUN WILD:
CLINTON EMAILS:
DC: Emails Show State Department Officials Were Warned Of Hillary Clinton Email Spin
AP: Experts Say Clinton Emails Could Have Compromised CIA Names
WSJ: Clinton Emails In Probe Dealt With Planned Drone Strikes
DEFENSE:
FACEBOOK:
IMMIGRATION:
IRAN:
WE: GOP Demands Kerry Testify On Edited Iran Video
IRS:
FOX: IRS Releases List Of Groups Targeted In Scandal 3 Years Later
Hill: IRS Releases List Of 426 Groups Targeted For Increased Scrutiny
WSJ: Chipping Away At The IRS Stonewall
Government Executive: IRS List Of Scrutinized Nonprofits Was Larger Than Previously Thought
FOX: IRS Targeting Scandal: We Will Not Allow Team Obama To Run Out The Clock
OBAMACARE:
PUERTO RICO:
WaPo: Puerto Rico Fiscal Rescue Is Poised To Pass House As July Deadline Looms
Hill: House Passes Puerto Rico Rescue Bill
TRANSGENDER:
TRANS-PACIFIC PARTNERSHIP:
ZIKA:
MC: Zika Conference Committee To Begin Work Right Away
Conde Nast Traveler: House Passes Bill To Reduce Airport Wait Times