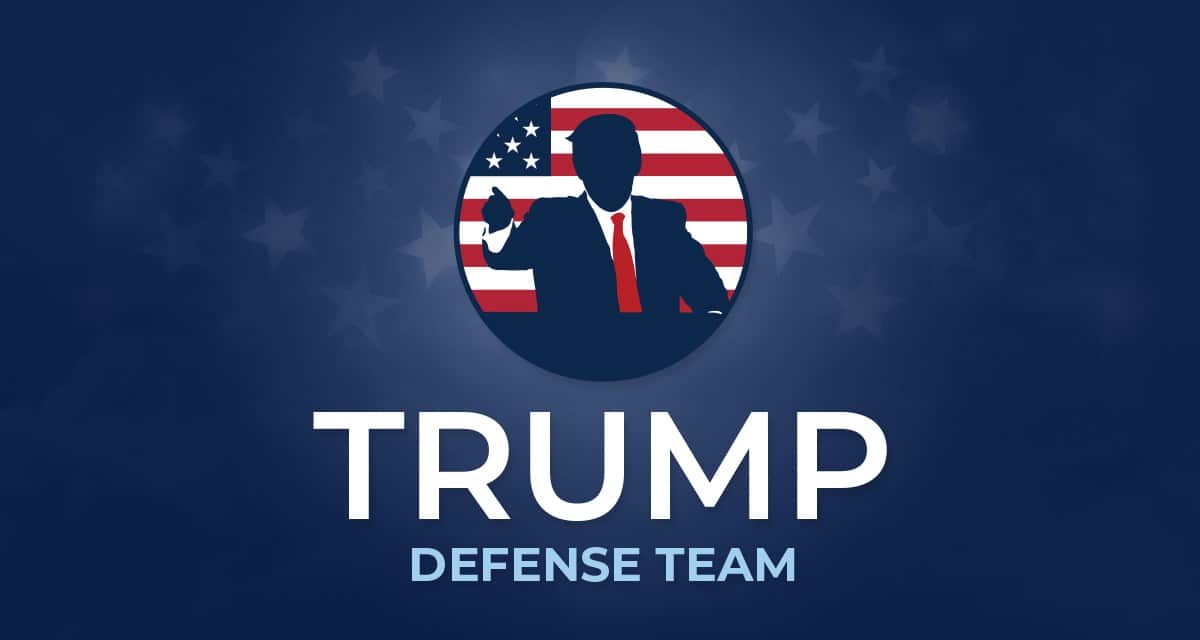 This Week's Action Items
The impeachment trial begins in the Senate this week, so the two most important actions so far will be to call both of your Senators and to combat the left's lies via social media and other communications.
Action Item #1
Call both of your Senators to urge them to vote for acquittal when a vote comes. Let them know whether you watched the House hearings or read transcripts, etc., and you can say:
"The Democrats do not have anything on President Trump. Even the articles of impeachment are weak and without a specific crime. I urge you to vote to acquit President Trump when the vote comes."
Action Item #2
Hitting back against the lies and mainstream media on social media is going to be VERY important. Sign up for our Trump Defense Team email list to get the information you need to tweet and post to Facebook. Even if you don't do social media, you can use the information we email out in emails, calls, and letters to the editor.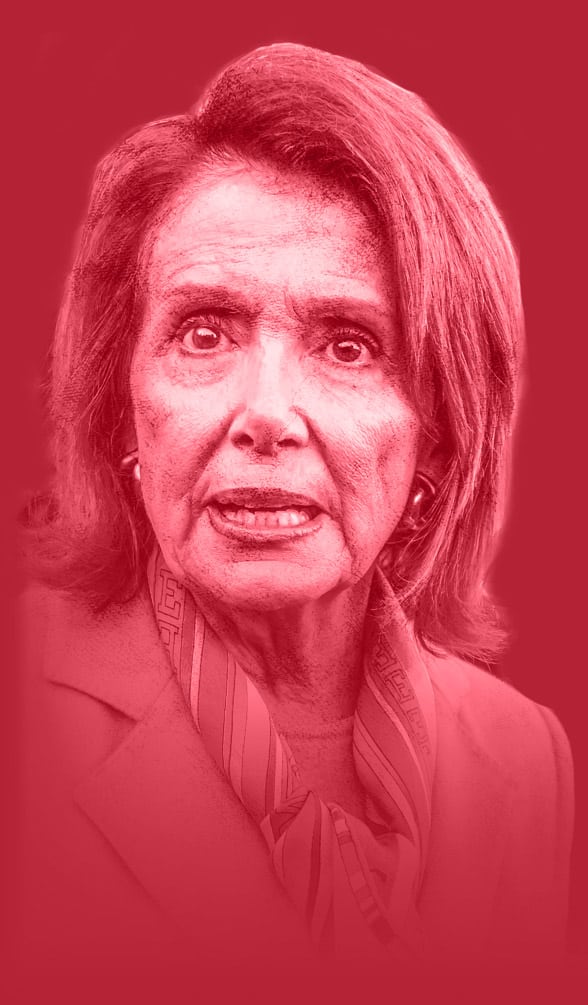 Pelosi Complaint
On Wednesday, October 30, 2019, we filed an official ethics complaint about Speaker Nancy Pelosi with the Office of Congressional Ethics (OCE) along with dozens of like-minded organizations.
In the complaint, we argue that Speaker Pelosi has violated the Official Code of Conduct of the House of Representatives through a pattern of abuse of power,  demonstrating that she is unfit to continue to serve as Speaker of the House.
Please take a few minutes to read through the details and evidence documented in the complaint. If you would like to sign on to the complaint, please fill out the signature form at the bottom.
MAKE SCHIFF RESIGN PETITION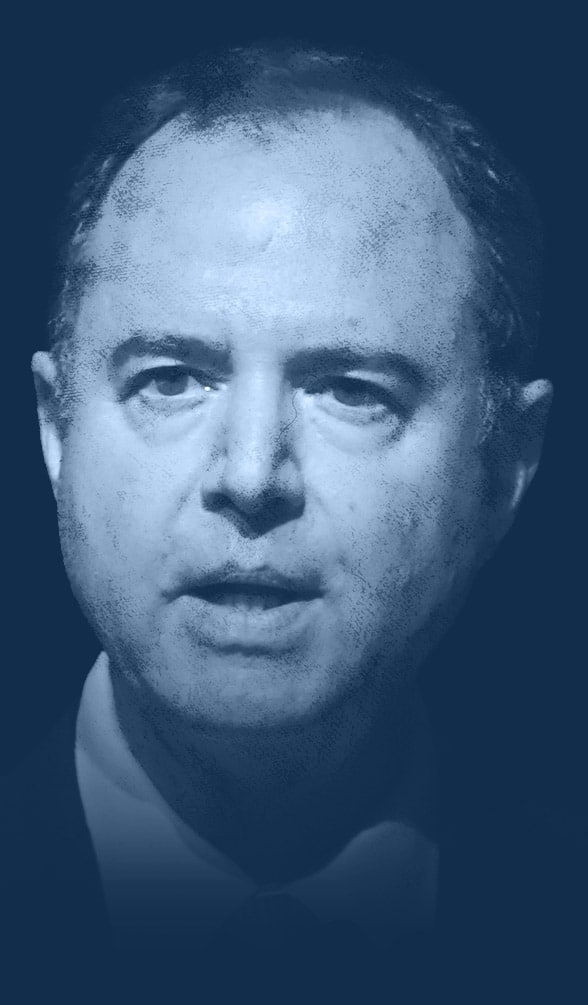 On October 8, 2019, Tea Party Patriots Action filed an official complaint with the Office of Congressional Ethics to request an investigation into Rep. Adam Schiff (D-CA), and his multiple violation(s) of House Rule XXIII.
Rep. Schiff has:
Lied to the public and to the media about his role and that of the staff of the House Permanent Select Committee on Intelligence with the "whistleblower," denying that he and the majority staff had met with the whistleblower. Those statements were false.
Fabricated testimony to the House Permanent Select Committee on Intelligence, and only when caught, attempted to excuse his lie by brushing it off as "parody," as though parody is now an accepted form of evidence.
Previously used and abused his position on the House Permanent Select Committee on Intelligence to seek damaging and negative information about President Trump from Ukrainian sources, including the use of House Permanent Select Committee on Intelligence staff to seek such materials.
Sign the petition now if you think that Adam Schiff should be censured by the House of Representatives, should be removed from his Intel committee chairmanship, and must resign from Congress immediately as a result of his lies and violations of House rules, as well as his continued efforts to exploit his access to power to pursue his own personal, political agenda!
We launched the Trump Defense Team in order to push back against Nancy Pelosi's decision to open a formal impeachment inquiry into President Trump. This revelation is absolutely absurd, because just like in the Russia hoax, President Trump did nothing wrong.
In fact, President Trump was simply trying to get to the bottom of the corruption that led to the Russia hoax and the interference by government officials in the 2016 election, and now the Democrats are pushing impeachment hard. This is President Trump trying to drain the swamp and the Democrats trying to impeach him for it. It's time for us to stand up and fight back! Sign the Petition and send the message to Congress that we support President Trump.
Anti-Impeachment How-To Guide
We created a step-by-step How-to Guide to help you defend President Trump, including things from writing a letter to your newspaper's editor to contacting your member of Congress to organize an office visit. You can find all these things, along with other details and resources! So be sure to download the Anti-Impeachment How-To Guide to help you prepare!
MEETING WITH MEMBERS OF CONGRESS & STAFF
PREPARING FOR THE MEETING
Find the nearest district office (in the documents below).
Call the office in advance and let them know you are coming, and identify yourself as a constituent.
Once you have secured a meeting time, email the staffer the day before the scheduled meeting with any relevant information.
Print out copies of the articles we've included in our how-to guide to take with you.
Print out a copy of the letter to your member of Congress included in our how-to guide. Be sure to fill in his or her name and relevant information before printing!
AT THE MEETING
Dress professionally.
Always be respectful and courteous, even if you disagree with the Member or staffer.
Be concise and make a clear argument.
Give your business card (or similar) to the staffer.
Leave a folder with any other information (i.e. op-eds, FAQ's, etc.) you want to leave with them, as well as the copy of the letter to the Member.
FOLLOW-UP AFTER THE MEETING
The day after the meeting, send a thank you email to the staffer. Thank him or her for meeting with you, and offer to answer any questions he or she may have.
Let Tea Party Patriots Action know about your meeting and if there is anything we should do as a group to hold the Member accountable.
Find your state and download the file. A list of districts for each representative can be found in every document.
CONTACT YOUR MEMBERS OF CONGRESS
Call the Capitol Switchboard and ask to be transferred to both of your senators' offices and to your U.S. representative's office. Or use the contact pages of your members of Congress for other ways to reach them.
(NOTE: You will need to call the Capitol Switchboard each time to be transferred.)
Or look up your members of Congress below.
31 DISTRICTS
The following Representatives are Democrats that, in 2018, won in districts that voted for President Trump in 2016, and where polling shows voters have swung back to President Trump and intend to vote for him again in 2020. It is highly unlikely that a voter would vote for President Trump in 2020, and on the same ballot, vote for a member of Congress that supports or votes for impeachment President Trump. So, these 31 members are absolutely the ones we must try to reach and persuade to oppose impeachment. Please use their Twitter handles below to make it known to them that their constituents and Americans across the country want them to oppose this impeachment sham and travesty of justice. Be sure to use the hashtags #NoEvidence and #DemsGot Nothing when you tweet each one!
COALITION PARTNERS
The Honorable Ken Blackwell