ACTIVATE YOUR 2020 MEMBERSHIP
The left also has a vested interest in keeping the economy shut down. Their shrieks and cries any time President Trump mentions reopening the economy are irrational and suspicious. President Trump is clear as day when he says we must reopen responsibly and safely.
Tea Party Patriots Action works to promote conservative values, to hold our lawmakers accountable for their actions, and to ensure the prosperity and freedom on which our nation was founded. So please affirm your Tea Party Patriots Action membership with your kind annual contribution to Tea Party Patriots Action (this can be made using the form below). Thank you so much in advance.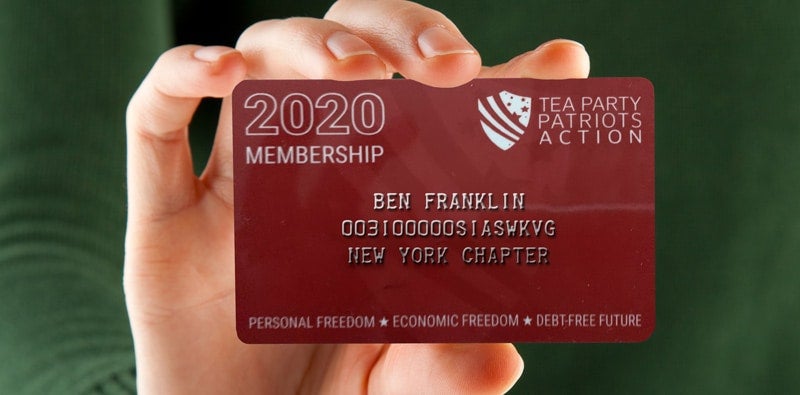 To donate by check or money order, please mail to:
Tea Party Patriots Action, 80 M Street SE, First Floor, Washington, D.C. 20003
Contributions to Tea Party Patriots Action are not deductible as charitable contributions for income tax purposes.
Tea Party Patriots Action operates as a social welfare organization under section 501(c)(4) of the Internal Revenue Code.
When selecting a recurring donation, Tea Party Patriots Action will process this donation every month on the day of the month that you set up the recurring gift in the amount that you specify using the method of payment that you identified. You can cancel or change this donation at any time by contacting us at support@teapartypatriots.org. This authorization shall remain in effect until you notify Tea Party Patriots Action and Tea Party Patriots Action has had reasonable time to act on it. A record of each debit will appear on your bank statement. You have the right to instruct your bank to reverse any and all debits.