Judge Amy Coney Barrett is exceptionally qualified to serve on the United States Supreme Court. Her record and past experience clearly demonstrate her fitness for the job, and we, the undersigned, declare our support for this superb nominee and her immediate confirmation.
SIGN HERE TO SUPPORT AMY BARRETT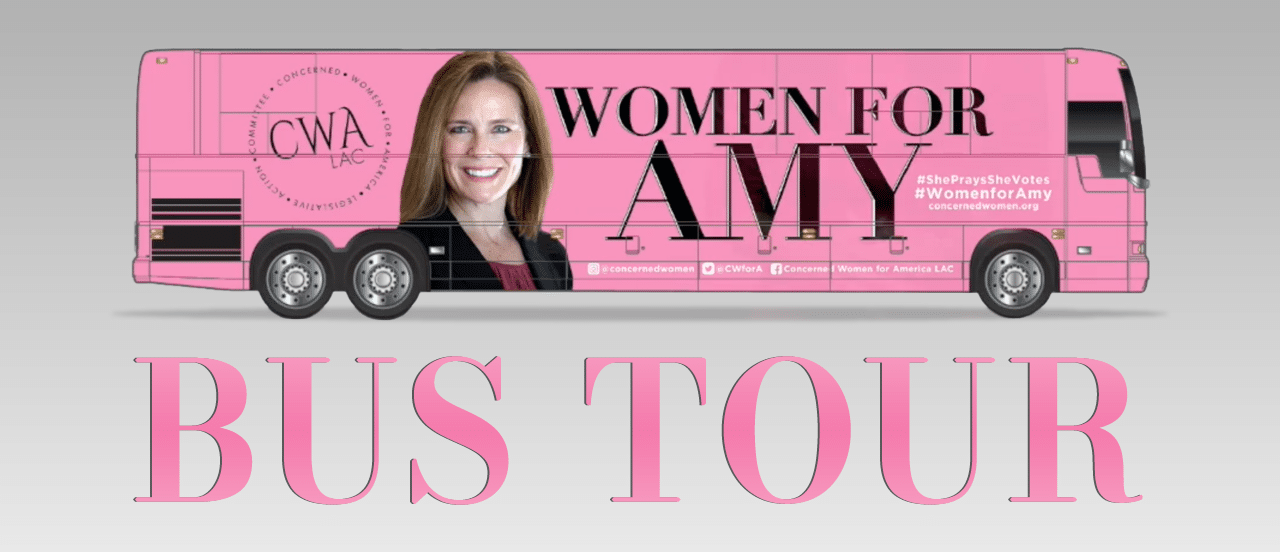 Concerned Women for America Legislative Action Committee (CWALAC) announced their upcoming forty-stop nationwide "Women for Amy" Bus Tour in twelve states, including a prayer event on Capitol Hill.