Tea Party Patriots Citizens Fund Weekly Report from Washington for 8/20/18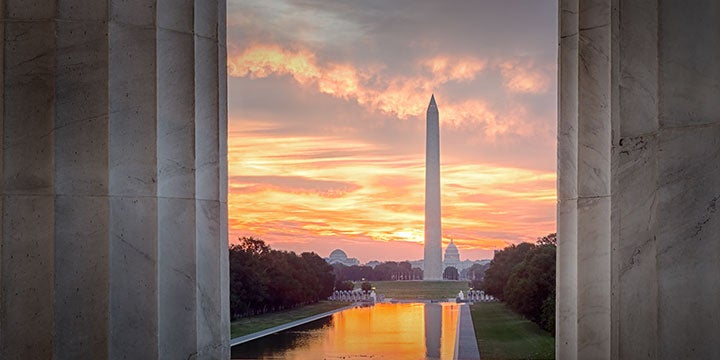 CALENDAR:
The House is in recess. The Senate will return on Monday, with the first vote set for 5:30 PM. The House will return on Tuesday, September 4.
LAST WEEK ON THE HOUSE FLOOR:
The House was out of session last week.
THIS WEEK ON THE HOUSE FLOOR:
The House is in recess this week.
LAST WEEK ON THE SENATE FLOOR:
The Senate came back to work on Wednesday, and moved to invoke cloture on the nomination of A. Marvin Quattlebaum, Jr. to be a U.S. Circuit Judge for the Fourth Circuit Court of Appeals. The vote to invoke cloture was 61-28.
On Thursday, the Senate voted by 62-28 to confirm Quattlebaum to that position. Then the Senate voted to invoke cloture on the nomination of Julius Ness Richardson to be a U.S. Circuit Judge for the Fourth Circuit Court of Appeals. The vote to invoke cloture was 80-10. Later that day, the Senate voted to confirm Richardson to that position. The vote to confirm was 81-8.
Quattlebaum and Richardson are the 25th and 26th Circuit Court judges confirmed under the Trump Administration. That's more Circuit Court judges confirmed in one Congress than has ever happened before, and, to put that in context, it means that one out of every seven Circuit Court judges today have been added to the bench by President Trump and the GOP Senate.
Then the Senate began consideration of H.R. 6157, a minibus appropriations bill that will combine the spending bill for the Department of Defense with the spending bill for the Departments of Labor, Education, and Health and Human Services.
On a side note, those of you who were paying close attention to the vote counts listed above may have noticed there seemed to have been some missing votes – as in missing senators who were not there to cast votes. Nine Republican senators missed the Wednesday votes, and a slightly different group of nine missed the Thursday votes. If Majority Leader McConnell had not already worked out agreements regarding last week's votes, the Democrats would have controlled the floor of the Senate.
For the record, the missing nine on Wednesday were Lamar Alexander of TN, Richard Burr of NC, Jeff Flake of AZ, Jim Inhofe of OK, Mike Lee of UT, John McCain of AZ, Marco Rubio of FL, Thom Tillis of NC, and Pat Toomey of PA.
On Thursday, Sen. Burr showed up to vote early, and stayed through the last vote at 1:45 PM, but Kansas Republican Jerry Moran apparently had an early flight out, as he joined the other eight and missed the last vote of the day.
THIS WEEK ON THE SENATE FLOOR:
The Senate will return Monday afternoon, and will resume consideration of H.R. 6157, the latest minibus appropriations bill.
At 5:30 PM, the Senate will proceed to two roll call votes, both on amendments to the minibus. We expect the Senate will be dealing with the minibus all week.
FBI/DOJ:
A week from tomorrow, on August 28, former Associate Deputy Attorney General Bruce Ohr will testify behind closed doors before members of the House Oversight and Government Reform Committee.
Ohr will be asked to explain the more than 60 contacts he had with Steele Dossier author Christopher Steele, as far back as January 2016, and going on long after Steele had been fired by the FBI for leaking to the press and then lying about it to FBI officials.
Ohr's wife, Nellie Ohr, worked for Fusion GPS on its so-called "investigation" of then-candidate Trump and his connections to Russia.
IRS TARGETING:
On Wednesday, August 8, a judge signed off on the agreement between the IRS and hundreds of tea party groups, bringing to an end the court case that resulted in the IRS acknowledging wrongdoing in the targeting scandal and requiring the IRS to pay $3.5 million to the plaintiffs.
Jenny Beth was asked to appear on FOX & Friends on Saturday morning to discuss the case and the targeting. You can find the video clip in the Suggested Reading.
RUSSIA HOAX:
On Wednesday, President Trump revoked the security clearance of former CIA Director John Brennan. In a statement read by White House Press Secretary Sarah Huckabee Sanders, the President said,
As the head of the executive branch and Commander-in-Chief, I have a unique constitutional responsibility to protect the nation's classified information, including by controlling access to it.  Today, in fulfilling that responsibility, I have decided to revoke the security clearance of John Brennan, former Director of the Central Intelligence Agency.
Historically, former heads of intelligence and law enforcement agencies have been allowed to retain access to classified information after their government service so that they can consult with their successors regarding matters about which they may have special insights and as a professional courtesy.    
Neither of these justifications supports Mr. Brennan's continued access to classified information.  First, at this point in my administration, any benefits that senior officials might glean from consultations with Mr. Brennan are now outweighed by the risks posed by his erratic conduct and behavior.  Second, that conduct and behavior has tested and far exceeded the limits of any professional courtesy that may have been due to him.
Mr. Brennan has a history that calls into question his objectivity and credibility.  In 2014, for example, he denied to Congress that CIA officials, under his supervision, had improperly accessed the computer files of congressional staffers.  He told the Council of Foreign Relations that the CIA would never do such a thing.  The CIA's Inspector General, however, contradicted Mr. Brennan directly, concluding unequivocally that agency officials had indeed improperly accessed congressional staffers' files.  More recently, Mr. Brennan told Congress that the intelligence community did not make use of the so-called Steele dossier in an assessment regarding the 2016 election, an assertion contradicted by at least two other senior officials in the intelligence community and all of the facts.
Additionally, Mr. Brennan has recently leveraged his status as a former high-ranking official with access to highly sensitive information to make a series of unfounded and outrageous allegations — wild outbursts on the Internet and television — about this administration.  Mr. Brennan's lying and recent conduct, characterized by increasingly frenzied commentary, is wholly inconsistent with access to the nation's most closely held secrets, and facilitates the very aim of our adversaries, which is to sow division and chaos. 
More broadly, the issue of Mr. Brennan's security clearance raises larger questions about the practice of former officials maintaining access to our nation's most sensitive secrets long after their time in government has ended. 
Such access is particularly inappropriate when former officials have transitioned into highly partisan positions and seek to use real or perceived access to sensitive information to validate their political attacks.  Any access granted to our nation's secrets should be in furtherance of national, not personal, interests.  For this reason, I've also begun to review the more general question of the access to classified information by government officials.
As part of this review, I am evaluating action with respect to the following individuals: James Clapper, James Comey, Michael Hayden, Sally Yates, Susan Rice, Andrew McCabe, Peter Strzok, Lisa Page, and Bruce Ohr. 
Security clearances for those who still have them may be revoked, and those who have already lost their security clearance may not be able to have it reinstated.
It is for the foregoing reasons that I have exercised my constitutional authority to deny Mr. Brennan access to classified information, and I will direct appropriate staff of the National Security Council to make the necessary arrangements with the appropriate agencies to implement this determination. 
Most Trump critics immediately branded this action as an attempt to silence a critic. I think they're wrong, and I think they still do not understand President Trump. The President isn't trying to silence Brennan; he's trying to elevate him. As Bloomberg's Eli Lake put it, "He wants to make Brennan the face of the so-called resistance. This is the Trump playbook … Trump understands that singling out Brennan will only amplify Brennan's voice. If mere punishment were Trump's goal, he would have simply urged the CIA to revoke Brennan's security clearance. Instead, he did it himself – thereby letting the world know that Brennan is his foil. And so far, Brennan has obliged."
Brennan obliged, all right, publishing an op-ed in The New York Times the very next day, entitled, "President Trump's Claims of No Collusion Are Hogwash." Don't waste your time on it – I read this bilge on a regular basis so you don't have to. In the piece, Brennan asserts – without offering any evidence at all – "Mr. Trump's claims of no collusion are, in a word, hogwash."
To which I respond, Mr. Brennan's claims regarding Mr. Trump's claims are, in two words, poppycock and balderdash.
The argument in Brennan's piece is so bad that even Senate Intelligence Committee Chairman Richard Burr, Republican of North Carolina – who has been doing his best to run a bipartisan investigation, and has been praised by liberals for his evenhandedness – slammed Brennan.
In a press release issued by his office that same day, Burr said, "Director Brennan's recent statements purport to know as fact that the Trump campaign colluded with a foreign power. If Director Brennan's statement is based on intelligence he received while still leading the CIA, why didn't he include it in the Intelligence Community Assessment released in 2017? If his statement is based on intelligence he has seen since leaving office, it constitutes an intelligence breach. If he has some other personal knowledge of or evidence of collusion, it should be disclosed to the Special Counsel, not The New York Times. If, however, Director Brennan's statement is purely political and based on conjecture, the president has the full authority to revoke his security clearance as head of the Executive Branch."
The Washington Post reports that there are several other senior and former high-ranking officials whose security clearances the President is now reconsidering, including former Director of National Intelligence James Clapper, former CIA Director Michael Hayden, former Obama National Security Adviser Susan Rice, former FBI Director James Comey, former FBI Deputy Director Andrew McCabe, former FBI agent Peter Strzok, former FBI lawyer Lisa Page, former Deputy Attorney General Sally Yates, and former Associate Deputy Attorney General Bruce Ohr (who still works for the Department of Justice, after having been demoted).
Brennan escalated his victimhood status on Friday evening during an appearance on MSNBC's Rachel Maddow show, declaring that he was thinking of suing the President over the termination of his security clearance. We'll see how that goes.
SCOTUS:
Senate Democrats apparently think they've found the smoking gun in their effort to deny Brett Kavanaugh a seat on the Supreme Court. Last Thursday, Senators Diane Feinstein, Patrick Leahy, and Dick Durbin put out a press release asking Judiciary Committee Chairman Chuck Grassley "to join a request for Judge Kavanaugh's Staff Secretary records and to publicly release the documents now … The senators emphasize the fact that the documents that are currently 'committee confidential' contain information indicating that Kavanaugh misled the Senate during his 2006 nomination hearing."
At issue, say the Democrats, are two emails that are publicly available on the website of the presidential library of former President George W. Bush. In one email, say the Democrats, "then-Deputy White House Chief of Staff Harriet Miers forwarded to Judge Kavanaugh a set of talking points addressing the [so-called 'torture memos'] and U.S. torture policy." As the Democrats point out, "The forwarded email makes clear that then-Deputy National Security Adviser Stephen Hadley had personally asked for Judge Kavanaugh's review."
Continue the Democrats, "Similarly, another email shows that Judge Kavanaugh was included on an email chain circulating talking points on rendition and interrogation."
Senate Democrats are suggesting that these two emails prove that Judge Kavanaugh misled the Senate during his 2006 confirmation hearing testimony when he said that he was "not aware of any issues" regarding "the legal justifications or the policies relating to the treatment of detainees"; was "not involved in the questions about the roles governing detention of combatants"; had nothing to do with issues related to rendition; and was unaware of, and saw no documents related to, the warrantless wiretapping program conducted without congressional authorization.
Of course, what the Democrats' letter does NOT say is that they rejected conducting a targeted search of Kavanaugh's staff secretary records for terrorism-related issues, insisting instead that only full release of every document Kavanaugh touched would suffice.
To heighten the attention paid to their insistence, Senate Democrat leader Chuck Schumer on Thursday threatened to sue the National Archives if Democrats' Freedom of Information Act request for all documents related to Kavanaugh is denied. Stay tuned.
SUGGESTED READING:
JENNY BETH MARTIN/TEA PARTY PATRIOTS:
Hill: Jenny Beth Martin: Why Do Democrats Love Socialism?
FOX News: Tea Party Wins $3.5 Million Payout in Victory over the IRS
AGENDA:
RC: Weekend Work For The Senate
Hill: GOP Leader Criticizes Republican Senators For Not Showing Up To Work
RC: Senate, After One Full Work Day, Packs It In For The Week
FBI/DOJ:
WE: No Time Limits, No Public Circus Bruce Ohr To Testify Behind Closed Doors Gowdy Says
Fox News: Graham Calls For Special Counsel To Investigate FBI's Handling Clinton Emails
Real Clear Investigations: Trump Tower Meeting Looks Like A Set Up
IRS TARGETING:
WT: Tea Party Groups Get Revenge Against IRS as Judge Approves $3.5 Million Payout
LEADERSHIP:
Hill: Three Scenarios for How Leadership Races Could Play Out in the House
WaPo: McCarthy Quietly Wages the Other Midterm Campaign — for House Speaker
RUSSIA HOAX:
WE: Trump Revokes Brennan's Security Clearance Over Erratic Conduct
Hill: Trump Revokes Brennan's Security Clearance
Bloomberg: Trump Is Not Trying To Silence Brennan
NRO: McCarthy: Revoking Brennan's Security Clearance: The Right Thing, Even if for the Wrong Reason
NYT: John Brennan: President Trump's Claims of No Collusion Are Hogwash
DW: Senate Intel Chair: Here's Why Brennan's Accusations Against Trump in NYT Op-Ed Aren't Believable
WT: Scott Adams: Brennan 'Almost Destroyed' U.S. Because He Can't Understand an 'Obvious Joke'
WaPo: Why Former Government Officials Keep Their Security Clearances
GN: Brennan Threatens To Sue President Trump After Being Stripped of Clearance
WaPo: Trump Gears Up To Strip More Clearances From Officials Tied To Russia Probe
Hill: Trump Calls Justice Official a 'Disgrace,' Vows To Revoke Clearance
Hill: Five Things To Know About Bruce Ohr, the DOJ Official Under Fire from Trump
WSJ: Strassel: What Was Bruce Ohr Doing?
WSJ: Jenkins: The Press Abets a Coverup
TWS: After Trump Tower Meeting With Russians Either Donald Trump Jr. Or President Trump Lied
NYT: White House Counsel, Don McGahn, Has Cooperated Extensively in Muller Inquiry
NYT: Trump Lawyers' Sudden Realization: They Don't Know What Don McGahn Told Mueller's Team
WSJ: Trump Waives the Privilege
SCOTUS:
WaPo: With Little Fanfare, Trump And McConnell Reshape The Nation's Circuit Courts
CNN: Democrats Threaten To Sue For Kavanaugh Documents
Feinstein, Leahy, Durbin Release: Documents Indicate That Kavanaugh Misled Senate; Make Them Public
Hill: Democrats Questions if Kavanaugh Lied About Work on Terrorism Policy
NRO: The New York Times Runs a Sloppy, Specious Democratic Hit on Brett Kavanaugh
WaPo: Senate Confirms 25th Appellate Judge As GOP Reshapes Court At Record Clip