Tea Party Patriots Citizens Fund Weekly Report from Washington for 5/7/18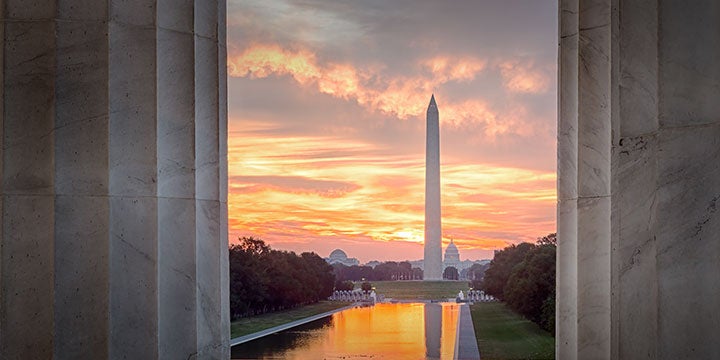 CALENDAR:
The House and Senate both return to work on Monday, and will likely both finish their work on Thursday. Because, you know, McConnell and Ryan.
LAST WEEK ON THE HOUSE FLOOR:
The House was in recess last week.
THIS WEEK ON THE HOUSE FLOOR:
The House will return Monday, with first votes set for 6:30 PM. At that time, the House will attempt to take up seven bills under Suspension of the Rules.
On Tuesday, the House will attempt to take up another nine bills under Suspension of the Rules. Then they'll take up a Congressional Review Act Resolution of Disapproval, S.J.Res. 57, to overturn the rule submitted by the Bureau of Consumer Financial Protection relating to auto lending that passed the Senate last month.
On Wednesday, the House will take up H.R. 5645, the Standard Merge and Acquisition Reviews Through Equal Rules Act of 2018, and H.R. 2152, the Citizens' Right To Know Act of 2018.
On Thursday, the House will take up H.R. 3053, the Nuclear Waste Policy Amendments Act of 2018.
And then they'll be done.
LAST WEEK ON THE SENATE FLOOR:
The Senate was in recess last week.
THIS WEEK ON THE SENATE FLOOR:
The Senate will return Monday and will spend the week working to confirm six Circuit Court nominees – Kurt Engelhardt to be a U.S. Circuit Judge for the Fifth Circuit; Michael Brennan to be a U.S. Circuit Judge for the Seventh Circuit; Joel Carson to be a U.S. Circuit Judge for the Tenth Circuit; John Nalbarndian to be a U.S. Circuit Judge for the Sixth Circuit; Michael Scudder to be a U.S. Circuit Judge for the Seventh Circuit; and Amy St. Eve to be a U.S. Circuit Judge for the Seventh Circuit.
A cloture vote on the Englehardt nomination will take place at 5:30 PM on Monday, May 7th.
FBI:
On Friday, the House Intelligence Committee released a newly unredacted version of its final Russia report revealing testimony from former senior FBI officials about the FBI's investigation into former national security advisor Michael Flynn and his conversations with former Russian Ambassador Sergei Kislyak.
The unredacted version of the report says that both former FBI Director James Comey and former FBI Deputy Director Andrew McCabe testified that the two FBI agents who interviewed Flynn "didn't think he was lying."
Read the report, "Director Comey testified to the Committee that the agents … discerned no physical indications of deception. They didn't see any change in posture, in tone, in inflection, in eye contact. They saw nothing that indicated to them that he knew he was lying to them."
On his book tour, Comey has denied saying that. But the newly unredacted report also says McCabe said the FBI agents did not "detect deception" on Flynn's part.
As a side note, the report claims that senior officials of both the FBI and the DOJ couldn't get their stories straight as to why the FBI agents were interviewing Flynn in the first place. Senior officials of both agencies couldn't agree on whether they were interviewing Flynn as part of an investigation into misleading statements he made to the Vice President; a possible violation of the Logan Act, which prohibits private citizens in interfering in the foreign relations of the U.S. Government; or a desire to obtain more information as part of the counterintelligence investigation they had going on with General Flynn.
Finally, I would note that Time magazine – for decades the Voice of the Establishment in America – this week ran a fascinating article entitled, "The FBI Is in Crisis, and America Is Paying the Price." You'll find it in the Suggested Reading. Highly recommended.
IMMIGRATION:
Last Tuesday, Texas and six other states filed a lawsuit in federal court in southern Texas to challenge the legality of President Obama's Deferred Action for Childhood Arrivals amnesty program. Rather than end the program outright, though, the coalition says it would be amenable to a two-year phaseout of the program. No new DACA permits or renewals would be allowed, but those who already have their permits would be allowed to serve out the rest of their terms.
The other states in the coalition are Alabama, Arkansas, Louisiana, Nebraska, South Carolina, and West Virginia.
The lawsuit puts the Trump Administration in an odd position, forced to defend a program its Attorney General has already argued is unconstitutional. So don't be surprised if the Department of Justice doesn't defend DACA in court. In that case, one of the pro-immigration groups that supports DACA would likely to move in to provide the defense.
On a related front, speaking Friday at the NRA's annual convention in Dallas, President Trump reiterated his determination to get Congress to fund his border wall in the FY 2019 appropriations process. "We are going to demand Congress secure the border in the upcoming CR … It's going to be very soon."
Now, I don't know who writes this stuff for the president, but you know I'm a stickler for accuracy, so I have to point out to you that what he said there, if taken literally, is nonsensical.
First off, we're a long ways away from a CR – that's a Continuing Resolution, and that's how Congress funds the government on a temporary basis when they haven't properly passed the 12 annual appropriations bills and they're working on an omnibus spending bill. They've got until September 30 to pass the appropriations bills, so they won't even start working on a CR until September.
Second, because a CR is just that – a CONTINUIING resolution – it merely keeps spending money at the same rate and on the same programs as in the previous fiscal year. He CANNOT get Congress to fund the border wall in what he calls "the upcoming CR." He can do that in the next OMNIBUS bill, or the next APPROPRIATIONS bill, but not the CR.
IRAN:
Obama Administration supporters of the Iran nuclear deal – including those who served as its architects, former Secretary of State John Kerry and former Secretary of Energy Ernest Moniz – have been quietly running an influence operation complete with war rooms and op-eds and reporter briefings to try to keep President Obama's deal in place. So reports The Boston Globe.
After last Monday evening's bombshell announcement by Israeli Prime Minister Benjamin Netanyahu that Israeli intelligence had seized a cache of more than 100,000 secret documents from the Iranian regime relating to their pursuit of nuclear weapons – which put the lie to Iranian denials that they ever pursued a nuclear weapons program – Kerry's job has been made much more difficult.
The treasure trove of captured documents – about which Jenny Beth wrote her column for The Hill last week – shows that not only did Iran seek to develop nuclear weapons, despite their denials, it shows they kept their research, so they could renew their efforts to develop nuclear weapons without having to start from scratch.
President Trump has until May 12 to announce his decision on whether or not he will certify to Congress.
NORTH KOREA:
President Trump revealed last week that he and North Korean dictator Kim Jong Un have agreed on a place and a date for their upcoming summit. Recent press reports indicate the meeting could take place in Singapore, but it could also take place in either the Peace House or the Freedom House, both of which are in the Demilitarized Zone that marks the border between North and South Korea.
RUSSIA PROBE:
On Monday evening, The New York Times published a blockbuster article listing 49 topics about which Special Counsel Robert Mueller wants to interview President Trump for his ongoing investigation. The questions deal with potential collusion between the Trump campaign and Russia, and possible obstruction of justice in the investigation.
The questions seems to be designed to get at President Trump's motivations behind some of his decisions – the decision to fire former FBI Director James Comey and former National Security Advisor Michael Flynn, Trump's attitude toward and treatment of Attorney General Jeff Sessions, and the June 2016 Trump Tower meeting between his son, son-in-law, campaign chairman Paul Manafort, and several Russians who offered dirt on Hillary Clinton.
The questions also touch on his relations with his attorney, Michael Cohen, and any discussions they may have had regarding a Moscow real estate deal; whether Trump knew of any attempt by his son-in-law Jared Kushner to set up a back channel to Moscow; any contacts he may have had with former adviser Roger Stone, who claimed at one point during the 2016 campaign to have inside information on the hacking of Democrat emails; and what happened during Trump's 2013 visit to Moscow for his Miss Universe pageant.
Yes, Mueller apparently wants to ask President Trump about the most salacious element of the Steele Dossier.
You can find a full list of the 49 topics in the Suggested Reading.
Later in the week, on Friday, federal district judge T.S. Ellis, in Virginia, rebuked prosecutors who had brought charges against former Trump campaign chairman Paul Manafort. Ellis suggested Mueller's prosecutors had lied about the scope of their investigation, are seeking what he called "unfettered power," and are more interested in going after the president than Manafort.
"You don't really care about Mr. Manafort," he said at one point. "You really care about what information Mr. Manafort can give you to lead you to Mr. Trump and an impeachment or whatever."
Ellis then demanded to see an unredacted copy of the so-called "scope memo" that outlined the scope of the special counsel's investigation.
At least some of the information being used against Manafort derived from an earlier investigation by the Department of Justice. Said Judge Ellis, that information did not "arise" out of the Mueller probe, and therefore may not be within the scope of their investigation. "We don't want anyone with unfettered power," he said.
Mueller's team says it gets its authority from documents including the August 2017 scope memo – and, get this, that some of their powers are "secret," because they involve ongoing investigations and national security matters that they are not at liberty to disclose publicly.
Ellis's response? He summed up their argument as, "We said this is what the investigation was about. But we're not going to be bound by it, and we weren't really telling the truth in that May 17 letter [the one that appointed the special counsel]. C'mon, man!"
Ellis ordered Mueller's team to hand over the unredacted scope memo within two weeks, or give him an explanation why they wouldn't. The prosecutors were reluctant to do so, because, they say, it includes material that doesn't have anything to do with Manafort.
That led to my favorite retort in the story – said Judge Ellis, "I'll be the judge of that."
Later on Friday, a different federal judge – Dabney Friedrich – rejected Mueller's request to delay the first court hearing in Mueller's prosecution of three Russian companies and 13 Russian individuals who were charged with illegally using social media to cause division and strife within the American body politic during the 2016 election.
It was not a good week for the special counsel.
SPENDING:
The rescissions bill ran right smack into the Swamp and drowned in the muck.
Two things: First, the amount of money the president is going to seek to have rescinded has fallen from $60 billion to $11 billion. Second, none of the requested rescissions – not one penny – will come from the bloated omnibus spending bill that passed in March. Instead, all the requested rescissions will come from funds that have been appropriated for prior fiscal years but have not yet been spent. Yes, when you spend trillions of dollars every year, there's bound to be a few billion lying around that you haven't spent, and that's what they're going after.
Score this one a win for the Swamp.
STAFFING:
On Wednesday, CIA Acting Director Gina Haspel will go before the Senate Intelligence Committee for her confirmation hearing. Though she's been an intelligence professional for more than 30 years and would be the first woman to run the Agency, Democrats are spoiling for a confirmation fight based on her career, during which she ran a CIA "black site" where enhanced interrogation techniques were used against suspected terrorists.
But Senate Democrats aren't the only ones who oppose Haspel's confirmation. Kentucky Republican Rand Paul also opposes her, which could make her confirmation difficult. Without John McCain – who, by the way, has remained silent on the Haspel nomination, even though, as a victim of torture at the hands of the North Vietnamese, he has always been very sensitive to the use of enhanced interrogation techniques – Haspel will need at least some support from a Democrat or two to be confirmed.
There was apparently some drama Friday and Saturday. After being summoned to the White House Friday to discuss her nomination, Haspel, according to The Washington Post, sought to withdraw her nomination, fearing damage to her reputation or the reputation of the CIA itself. White House officials were unsure Friday night whether or not the nomination would go forward, according to The Post. But on Saturday, she made clear to them that she was still willing to go forward with it, and plans for the Wednesday confirmation hearing resumed.
Stay tuned.
TERM LIMITS:
On Monday, President Trump said he met the previous week with a bipartisan delegation of freshmen members of the House of Representatives to discuss their mutual support for a constitutional amendment imposing term limits on Members of Congress. Mike Gallagher, freshman Republican from Wisconsin, was the leader of the group, whose members had introduced several different term limits amendments. The President urged them to merge their amendments into one that they could rally behind.
Others involved in the meeting included Democrats Vicente Gonzalez of TX and Ro Khanna of CA, and Republicans Jodey Arrington of TX and Brian Fitzpatrick of PA.
Under their proposal, members of the House would be limited to six terms, or 12 years, while members of the Senate would be limited to two terms, or 12 years. And current Members – other than the members of the freshman class – would be grandfathered in, as a means to reducing resistance among current members with seniority.
SUGGESTED READING:
JENNY BETH MARTIN/TEA PARTY PATRIOTS:
Hill: Jenny Beth Martin: Obama's Iran Nuclear Deal Is Dead
Argus Leader: Letter: Fair And Open Skies
Breitbart: Morrisey Momentum: Ted Cruz, Sebastian Gorka Endorse Patrick Morrisey For US Senate
DC: Conservatives Lay Out Demands For Congress Leading Into Midterms
RC: Conservative Groups Rally Behind Potential Jim Jordan Speaker Bid
Cleveland: Challengers Want Tea Party Hero Jim Jordan Tossed Overboard: Meet The 4thb District Congressional Candidates
Fox News: Conservative Leaders Issue Statement To Combat Bias By Tech Giants Including Facebook
WT: WV Morrisey Sends Jenkins Cease And Desist Letter Over Campaign Ads
FBI:
Hill: House Intel Report: McCabe Said Agents Who Interviewed Flynn 'Didn't Think He Was Lying'
FOX: House Intel Report: Comey Testified FBI Agents Saw No 'Physical Indications of Deception' by Flynn
WE: Showdown Builds Between Comey, House: Just What Did The FBI Director Say About Michael Flynn?
FOX: DOJ Inspector General's Testimony Postponed, Amid New Leads in Clinton Case Review
WT: Congress Demands Investigation Of Obama-Era Justice Department Officials Over Clinton Foundation
Time: The FBI Is In Crisis And America Is Paying The Price
IMMIGRATION:
RC: Trump Preparing for Another Immigration Fight on Spending Bill
WT: Texas Leads a Coalition of States Suing To Stop DACA
IRAN:
BG: Kerry Is Quietly Seeking To Salvage Iran Deal He Helped Craft
Atlantic: The Iran Deal Is Strategically and Morally Absurd
Reuters: Trump Has All But Decided To Withdraw From Iran Nuclear Deal, Sources Say
WSJ: Netanyahu Says Secret Files Prove Iran Lied About Nuclear Program
WT: Iran Nuclear Deal Begins To Crumble
Reuters: Pushing To Bury The Iran Deal, Israel Says No One Wants War With Tehran
Haaretz: Netanyahu: Iran Nuclear Deal Is Based On Lies – Here's The Proof
NYT: Israel Says Secret Files Detail Iranian Nuclear Subterfuge
Politico: Netanyahu Claims Iran Lied About Nuclear Program
CNBC: Iran Says Will Not Renegotiate Nuclear Deal, Warns Against Changes
Hill: Iran Deal on the Line as Trump Nears Deadline
NORTH KOREA:
Hill: Trump: Threats To Pull Out Of Iran Deal Won't Affect North Korea Talks
RUSSIA PROBE:
NRO: McCarthy: Why All the Secrecy?
NYT: Mueller Has Dozens of Inquiries For Trump In Broad Quest On Russian Ties & Obstruction
NYT: The Questions Mueller Wants To Ask Trump About Obstruction, And What They Mean
Fox News: Federal Judge Accuses Mueller's Team of 'Lying', Trying To Target Trump, 'C'mon Man'
Hill: Judge in Manafort Case Pushes Back on Prosecutors
Politico: Judge Challenges Mueller's Action in Manafort Case
Vox: Robert Mueller's Team Just Had a Really Rough Day in Court
Politico: Judge Rejects Mueller's Request for Delay in Russian Troll Farm Case
SPENDING:
Politico: Trump Set To Scale Back Spending Cut Plan To $11 Billion
Hill: White House To Request $11 Billion In Spending Cuts 
STAFFING:
Hill: White House Preps 27-Page Talking Point Defense For Controversial CIA Nominee
Politico: Rand Paul: Why I'm Against Gina Haspel
WaPo: Gina Haspel, Nominee To Head CIA, Sought To Withdraw over Questions About Her Role in Agency Interrogation Program
STAND FOR THE SECOND:
Chicago Tribune: St. Charles HS Students Planning Walkout In Support Of Second Amendment, School Says
USA Today: 'Stand For The Second' Students Across USA Plan 16 Minute Walkout To Back Second Amendment
National Review: 'Stand For The Second' Students Hold Nationwide Walkout In Support Of Gun Rights
LA Times: Students Walkout For Second Amendment
CNN: Pro-Gun Students Walk Out Of School To 'Stand For The Second'
San Francisco CBS: Bay Area Students Join National Walk Out To Support 2nd Amendment, Gun Rights
NY Daily News: Students Walk Out Of Classrooms To Support 2nd Amendment
NBC Bay Area: San Ramon Students Stand Up For 2nd Amendment In Walkout
ABC News: Pro Amendment Student Walk Outs Take Place Across The Country
Breitbart: Students At Schools Around The Country Walk Out In Support Of Second Amendment
Hill: Hundreds Of Students Walk Out Of Class In Support Of Gun Rights
NBC Chicago: Students Walk Out Of Class To Support 'Stand For The Second'
CBS News: Pro Gun Teen Activists Hold National Walk Out To 'Stand For The Second'
Newsbusters: National Networks Ignore 'Stand For The Second' Pro Gun Student Walk Out
FOX: Pro-2A Student Compares His Movement to Anti-Gun Walkout: We're Actually 'Grassroots'
KDVR: Students Plan New Walkout In Support Of Gun Rights
MTPR: Columbia Falls Students Plan 'Stand For The Second' Walkout Wednesday
Santa Fe New Mexican: Students Plan Counter Protest In Support Of Gun Rights
Breitbart: Students From 300 Schools Pledge To Walk Out Of Class In Stand For Second Amendment
DC: Students Defend Second Amendment
Lansing State Journal: Grand Ledge Student Plans Walkout For Second Amendment
Gazette: Colorado Springs Students Walk Out Of Class Over Second Amendment Rights
Tallahassee Democrat: Pro-Second Amendment Students Walkout Planned For Wednesday
The Trace: Meet The Teen Organizing A National Student Walkout In Support Of Gun Rights
KOAA: Students Across State To Take Part In Walk Outs To Support 2nd Amendment
The 74 Million: In An Attempt To Counter Parkland Activists, Student 2nd Amendment Enthusiasts To Stage Walkouts In Support Of Gun Rights
My Northwest: Pro-Gun Students All Over The Country Plan Walk Out
Albuquerque Journal: Students Plan New Walkout In Support Of Gun Rights
USA Today: Democrats Running On Health Care After GOP Attempts To Repeal ObamaCare
KGW: Oregon, SW Students Walk Out To Support 2nd Amendment
WPR: Several Wisconsin Students Walk Out To Support Gun Rights
Patch: Beaumont Students Plan Walkout In Support Of 2nd Amendment Rights
Pittsburgh Post Gazette: Students Stage Another Walkout Over Guns – This Time In Favor Of Them
WTHR: Students Across The US Walk Out To Support Gun Ownership
Monterey County Weekly: Gun Violence As Seen From The Perspective Of Student Journalists
Santa Fe New Mexican: Students Stress Unity At Second Amendment Rally
SDF Gate: Update: Students At Bay Area Schools Participate
Bustle: Another Student Gun Walkout Took Place, This Time For A Completely Different Reason
My San Antonio: High School Students Stage Walkout
WUSA9: Which Schools In Virginia Joined National Walk Out
Yakima Herald: Students Walk Out Of Class To Show Support For Second Amendment
Desert News: School Walk Out Supports Gun Rights, Second Amendment
Charlotte Observer: Students Rally In Support Of Gun Rights In Vermont Walk Out
Current Argus: Hundreds Of Students Gather For 'Stand For The Second' Walkout In Carlsbad
Yahoo: Marquette High School Students Walk
ABC News: San Ramon Students Walk Out In Support Of Second Amendment
WBBJTV: Local Students Take Part In Nationwide Stand For The Second Walkout
Modesto Bee: Group Of Students Walk Out In 'Stand For The Second' Support
Des Moines Register: Students Walk Out To Support 'Stand For The Second'
IJR: Students In Over 400 Schools Hold Walk Out Wednesday To 'Stand For The Second'
News Herald: Wyandotte Students Stage Walk Out To Support 'Stand For The Second'
WMAU: Students Hold Another School Walk Out, This Time For Gun Rights
LaCrosse News: Students 'Stand For The Second'
Chicoer News: Students Hold Pro Second Amendment Demonstration
Reason: Students Walk Out Of School Nationwide
STORMY:
NYT: Trump Is Said To Have Known of Payment to Stormy Daniels Months Before He Denied It
Axios: Rudy Giuliani Issues Statement Clarifying Fox News Comments
Politico: Giuliani Falls Back in Line
WaPo: Giuliani Tries To Clarify Comments on Trump's Reimbursement of Payment to Porn Star Stormy Daniels
TERM LIMITS:
CNN: Trump Brings Back His Call For Term Limits
Quorum: What Trump's Term Limits Would Mean For Congress
Hill: Younger Lawmakers Ignite New Push for Term Limits
TRADE:
Reuters: Trump Delays Metal Tariffs On Canada, EU, Mexico, Exempts Some Others
Politico: Trump Grants Key US Allies An Extra Month Of Tariff Delay
MISCELLANEOUS:
Reuters: Democrats Lose Ground With Millennials, Polls Show
Hill: The Memo: Trump Allies Want To Turn Midterms Into Impeachment Referendum
DC: Young Americans Less Likely To Support Gun Control
WT: Facebook Brings in Jon Kyl To Probe Political Bias
WSJ: Emmet Flood To Replace Ty Cobb On Donald Trump's Legal Team
RC: McConnell Prepared To Confirm Judges Through The New Year