Tea Party Patriots Citizens Fund Weekly Report from Washington for 5/21/18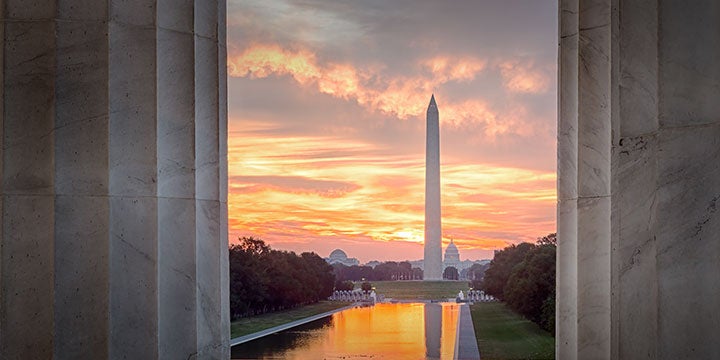 CALENDAR:
The House and Senate both return to work on Monday, and will likely both finish their work on Thursday. Because, you know, still McConnell and Ryan.
LAST TWO WEEKS ON THE HOUSE FLOOR:
The House came back to work on Monday, May 7, and since then has passed a number of bills of varying import. So we'll just talk about the significant legislation considered.
On Tuesday, May 8, the House passed S.J.Res. 57, a Congressional Review Act Resolution of Disapproval expressing the House's disapproval of the rule submitted by the Bureau of Consumer Financial Protection relating to indirect auto lending and compliance with the Equal Credit Opportunity Act. The resolution passed by a vote of 234-175. This resolution had already passed the Senate, so it will now go to the president for his signature.
On Wednesday, May 9, the House passed H.R. 2152, the Citizens' Right to Know Act of 2018, which cuts off funding for some Department of Justice grants to sanctuary cities that refuse to comply with a certain reporting requirement. The bill passed, by a vote of 221-197.
On Thursday, May 17, and Friday, May 18, the House considered H.R. 2, the Agriculture and Nutrition Act, more familiarly referred to as the "Farm Bill." After considering a number of amendments, the vote on final passage occurred on Friday morning. The bill failed, by a vote of 198-213, with 30 Republican Members crossing party lines to vote in opposition to the bill. We'll discuss this bill more in a moment.
THIS WEEK ON THE HOUSE FLOOR:
The House will return Monday, with first votes set for 6:30 PM. At that point, the House will attempt to take up 14 bills under Suspension of the Rules.
On Tuesday, Wednesday, and Thursday, the House will take up another three bills on the Suspension Calendar.
Then they'll take up three more bills: S. 2155, the Economic Growth, Regulatory Relief and Consumer Protection Act; S. 204 (that's the Dodd-Frank reform bill), the Tricket Wendler, Frank Mongiello, Jordan McLinn, and Matthew Bellina Right To Try Act of 2017; and H.R. 5515, the National Defense Authorization Act for FY 2019.
As always, additional legislative items are possible.
LAST TWO WEEKS ON THE SENATE FLOOR:
The Senate returned to work on Monday, May 7, and voted by 64-31 to invoke cloture on the nomination of Kurt Engelhardt to be a U.S. Circuit Judge for the Fifth Circuit.
Over the next several days, the Senate considered and confirmed the nominations of Engelhardt, Michael Brennan, Joel Carson, John Nalbandian, Michael Scudder, and Amy J. St. Eve to be U.S. Circuit Judges. That's another six Circuit Courts of Appeal judges confirmed under President Trump.
On Wednesday of last week, though, Republican control of the Senate was briefly hijacked, when three Republicans – Susan Collins of ME, Lisa Murkowski of AK, and John Kennedy of LA – crossed party lines to vote with all Democrats in favor of a Congressional Review Act Resolution of Disapproval expressing the Senate's disapproval of the FCC's recent decision to overturn its Obama-era imposition of so-called "net neutrality."
On Thursday, the Senate considered the nomination of Gina Haspel to serve as Director of the Central Intelligence Agency. On the motion to invoke cloture on the confirmation, the vote was 54-44; on the confirmation vote itself, the vote was 54-45.
And then they were done.
THIS WEEK ON THE SENATE FLOOR:
The Senate will return Monday, and will vote at 5:30 PM on a motion to invoke cloture on the nomination of Dana Baiocco to be a Commissioner of the Consumer Product Safety Commission.
After that, the Senate will proceed to consideration of Brian Montgomery to be an Assistant Secretary of Housing and Urban Development.
Later in the week, the Senate will move to consider the nominations of Jelena McWilliams to be Chairperson of the Board of Directors of the Federal Deposit Insurance Corporation for a term of five years; Jelena McWilliams to be a Member of the Board of Directors of the FDIC for a term of six years; and James Randolph Evans to be Ambassador of the United States to Luxembourg.
The Senate will also take up a motion to concur in the House amendment to S. 2372, Veterans Choice.
Then the Senate will leave town for a week for the Memorial Day recess.
FBI:
Department of Justice Inspector General Michael Horowitz informed Members of Congress last Wednesday that he has completed his investigation into the FBI and DOJ handling of the Hillary Clinton email probe. He has provided the draft report to the DOJ and the FBI, and requested that they both review it to identify any classified information that needs to be removed to protect it from disclosure.
IMMIGRATION:
On Wednesday, May 9, a group of 15 Republicans led by Congressman Carlos Curbelo signed onto a discharge petition to force a series of floor votes on four bills concerning immigration, border security, and the Deferred Action for Childhood Arrivals program. Under their action, if a majority of the House – that is, 218 members – signed the petition, it would force a vote on H.Res. 774, a resolution introduced in March by Republican Jeff Denham of CA to allow the House to debate the issue on the floor of the House using a so-called "Queen of the Hill" Rule.
Under such a Rule, whichever of the four proposals receives the highest number of votes is adopted, assuming it meets the majority-threshold requirement.
Assuming all Democrats would sign onto the petition, 25 Republicans would have to abandon their party leadership and sign the petition for the discharge petition to become operative.
The underlying resolution offered by Jeff Denham calls for a vote on four proposals – one offered by House Judiciary Committee Chairman Rep. Bob Goodlatte of VA, which would be H.R. 4760, the immigration reform proposal he offered earlier in the session; H.R. 3440, the DREAM Act, a proposal offered by Lucille Roybal-Allard of CA; a proposal to be offered by Speaker Ryan, representing the GOP leadership's position; and H.R. 4796, the Uniting and Securing America (USA) Act, a bipartisan proposal offering legal status for even more so-called "Dreamers" than the DACA program itself, offered by Denham.
A discharge petition is a rarely-used procedural gambit. Remember, the House of Representatives is a majority-rule legislative body. That means on any given day, a simple majority of the House – 218 members – can do just about anything they want. Usually, that means the party with the greater number of members controls the floor action. But on some occasions, members of the majority who are upset with their leadership may cross the aisle to work with members of the minority to create a new majority on a given issue, and they can take control of the floor.
Over the course of the following week, the number of Republicans signing the discharge petition grew. By Wednesday, May 16, there were 18 signers, enough to lead Majority Leader Kevin McCarthy to bring up the issue at a meeting of the entire House Republican Conference. McCarthy pleaded with his fellow Republicans not to do this, arguing that to do so would be to turn the floor over to Nancy Pelosi and the Democrats, and that the passage of the resulting bill would mean nothing, anyway, since President Trump would veto it. Perhaps more importantly, he – in my view, quite correctly – argued that if Republicans passed the underlying bill that was the real goal of the discharge petition signers, the GOP base would be so angry that it would cost the Republicans the House majority.
Two more Republicans signed onto the discharge petition after his remarks, bringing the total to 20.
Leaders of the House Freedom Caucus saw the leadership's trouble, and suggested a way out – if the leadership were to put the Goodlatte bill on the floor for a vote, they pointed out, it would negate the discharge petition, since the discharge petition was tied to the Goodlatte bill. They pushed the leadership to bring the Goodlatte bill to the floor before a vote on the Farm Bill.
In discussions that went late into the night on Thursday, the leadership offered the HFC leaders a vote on the Goodlatte bill in June, on any day they wanted. But the HFC leaders didn't want to accept a promise of a vote on a date to come later, they wanted to vote on the immigration bill now, so they refused to accept the deal.
On Friday morning, the House GOP leadership moved to bring the debate over the Farm Bill to a close, believing that in the end, they would get the majority they needed to pass the bill. They miscalculated, and the bill fell, 198-213.
In the wake of the failure of the Farm Bill, headlines in mainstream media blamed the conservatives for tanking the bill. But the fact is, of the 30 Republicans who voted against the bill, precisely half of them were conservative members of the House Freedom Caucus; the other half were moderate Republicans.
So, there are two problems with mainstream media coverage blaming the failure of the Farm Bill on the House Freedom Caucus: First, is it accurate to blame the bill's failure on the HFC when more than half of the HFC members actually voted "yes" on the bill? Second, the headlines make no mention of the "no" votes cast by the moderates. In the coverage in The Hill, for instance, you have to read 14 paragraphs into the piece before there's an acknowledgement that moderate Republicans voted against the bill, too.
If the moderate Republicans had flipped their votes from "no" to "yes," the bill would have passed by 213-198 instead of failing by that margin.
So as we go into next week, the discharge petition is still an active threat. If five more Republicans sign onto it, and all Democrats sign on, we'll be moving toward a House floor vote on a bill to offer legal status to so-called "Dreamers," and it will likely pass.
IRAN:
On Tuesday, May 8, President Trump announced he would withdraw the United States from President Obama's terrible Iran Nuclear Deal. Democrats and the media, predictably, went nuts. And though there was much rending of garments and wailing and gnashing of teeth, the earth continued spinning on its axis.
Secretary of State Mike Pompeo gave a speech this morning at The Heritage Foundation offering Iran what the Associated Press called "a series of dramatic potential concessions" if it agrees to make what Pompeo called "major changes." He said that if a deal were reached that met the Trump Administration's demands, the U.S. would be willing to lift all economic sanctions, restore full diplomatic and commercial relations, and allow Iran access to advanced technology.
But he also threatened what he called "the strongest sanctions in history" on Iran if its government chooses NOT to make changes.
He said the Trump Administration would prefer a new deal with Iran that would be codified in the form of a treaty to be submitted to the Senate for ratification. He laid out a list of 12 "basic requirements" on the Iranian government. Included among those "basic requirements" are a demand that Iran must "stop enrichment" of uranium and never preprocess plutonium. Further, Iran would have to release all U.S. citizens, terminate its support for the Houthi rebels in Yemen, "withdraw all forces" from Syria, and stop threatening Israel.
I've included a link to video of Secretary Pompeo's speech in the Suggested Reading.
NORTH KOREA:
The North Korean government cancelled a meeting with its South Korean counterparts, and a senior North Korean government official growled that his government had no intention of engaging in talks with the United States or any other country that were one-sided and designed only to talk about North Korea giving up its nuclear arsenal.
Democrats and the media, predictably, went nuts. The Trump Administration, by contrast, stayed on an even keel, and didn't lose its collective head. Stay tuned.
PERSONNEL:
On Thursday, the Senate voted to confirm Gina Haspel to serve as the first female Director of the Central Intelligence Agency. The vote to confirm was 54-45.
Haspel's confirmation was assured earlier in the week, when Sen. Mark Warner of VA, the ranking Democrat on the Senate Intelligence Committee, indicated that he would vote to confirm her. This came after Haspel sent him a letter in which she declared that the CIA never should have begun the enhanced interrogation program in the early part of the last decade.
This followed a confirmation hearing in which she raised eyebrows – and concerns – when, in answering a question from CA Democrat Sen. Kamala Harris, Haspel said she would not follow a direct order from the commander-in-chief if she believed it to be immoral, even if it was, in her words, "technically legal." In other words, she was saying she would refuse to carry out a legal order from the president if it violated her own moral code.
The cause for concern is simple – in our system of government, we rely on subordinates in the executive branch to carry out the legal instructions of the chief executive, regardless of whatever moral qualms they might have. As long as that order is legal, it is their duty to carry it out, not to question it. A subordinate faced with a moral quandary over a legal order has one proper option – to resign.
During her confirmation hearing, Haspel did not say she would resign. On the other hand, she also did not say she would resist such a legal order. She merely said she would not carry it out properly. So maybe she'll do fine in her new position. But I can tell you there are now a lot of people around town keeping an eye on her, to make sure she doesn't become another executive branch employee who regularly substitutes her moral code for the chief executive's.
On Friday, President Trump announced his intent to nominate Veterans Affairs Acting Secretary Robert Wilkie to serve as the Secretary of Veterans Affairs. The announcement came at a White House event where Wilkie was in attendance, and came as a surprise to Wilkie – he had known for some time that he was under consideration for the position, but had not been told by anyone that he had clinched the job before the president made the announcement.
Wilkie's nomination was met with support from leaders of the veterans' community and on Capitol Hill.
RUSSIA PROBE:
It's been a hell of a time for the Russia probe. About ten days ago, The New York Times and The Washington Post began making oblique references to what they called an "informant" who was used by the FBI in the summer and fall of 2016 to make contact with at least three people affiliated with the Trump campaign – foreign policy aides George Papadopoulos and Carter Page, and campaign co-chairman Sam Clovis – and, in a piece just a few days ago, the Times even gave us the FBI code name for the operation: "Crossfire Hurricane," a lyric written by Mick Jagger and Keith Richards of The Rolling Stones.
Adding to the mystery, neither the Times nor the Post has yet identified this so-called "informant" by name, and both have indicated in their reporting that they know the name of the "informant" but have chosen not to reveal it at the request of the FBI, which has told both news outlets that it fears for the "informant's" life and the lives of those affiliated with him, and the FBI fears for the investigations with which he is affiliated, some of which may be ongoing.
Conservative media outlets reported his name early in the week, and NBC News reported his name over the weekend. And, truth be told, both the Times and the Post included so much background detail about the "informant" that anyone with an Internet connection could have figured it out.
For anyone who's missed this story over the last ten days, the so-called "informant's" name is Stefan Halper, and he's now a 73-year-old retired professor at Cambridge University in England.
Halper is a veteran of the U.S. intelligence and foreign policy community. He served in three U.S. presidential administrations – Nixon, Ford, and Reagan – and his father-in-law was Ray Cline, a legendary CIA agent who was head of CIA analysis during the Cuban missile crisis. And, though he and other Reagan campaign staffers deny anything of the sort happened in the 1980 campaign against Jimmy Carter, Halper was once tagged as being the ringleader of a covert effort by CIA operatives to provide information about Carter's foreign policy moves to the Reagan-Bush campaign in 1980.
So, why is this important? Because if true – and, interestingly, the FBI and DOJ have, at least so far, chosen not to deny the reporting of the major media outlets on this subject – Stefan Halper aggressively initiated contact with Carter Page BEFORE the FBI had begun its formal counterintelligence investigation into the Trump campaign, which it says began on July 31, 2016.
Reported the Post: "The professor's interactions with Trump advisers began a few weeks before the opening of the investigation, when Page met the professor at a British symposium."
According to previous New York Times reporting, the FBI counterintelligence investigation into the Trump campaign's possible collusion with the Russian government began on July 31, 2016, after the Australian High Commissioner in the United Kingdom reported to the FBI that he had two months earlier had a conversation with an inebriated George Papadopoulos, who had informed the High Commissioner that Russia had hacked Hillary Clinton's emails long before the email hack of the Democratic National Committee was revealed. But if their current reporting is accurate, the FBI was using its "informant" to reach out to a different Trump campaign adviser before they ever heard about George Papadopoulos and his drunken musings.
What's worse, of course, is that the FBI had no evidence of any criminal wrongdoing by anyone affiliated with the Trump campaign at the time it decided to employ Halper to reach out to Trump campaign personnel. That's why the FBI opened a counterintelligence investigation, and not a criminal investigation.
As National Review's brilliant Andy McCarthy writes:
"[O]pening up a counterintelligence investigation against Russia is not the same thing as opening up a counterintelligence investigation against the Trump campaign.

The media-Democrat complex has tried from the start to conflate these two things. That explains the desperation to convince the public that Putin wanted Trump to win. It explains the stress on contacts, no matter how slight, between Trump campaign figures and Russians. They are trying to fill a gaping void they hope you don't notice: Even if Putin did want Trump to win, and even if Trump-campaign advisers did have contacts with Kremlin-tied figures, there is no evidence of participation by the Trump campaign in Russia's espionage.

That is the proof that would have been needed to justify investigating Americans. Under federal law, to establish that an American is acting as an agent of a foreign power, the government must show that the American is purposefully engaging in clandestine activities on behalf of a foreign power, and that it is probable that these activities violate federal criminal law. (See FISA, Title 50, U.S. Code, Section 1801(b)(2), further explained in the last six paragraphs of my Dec. 17 column.)

But of course, if the FBI had had that kind of evidence, they would not have had to open a counterintelligence investigation. They would not have had to use the Clinton campaign's opposition research — the Steele dossier — to get FISA-court warrants. They would instead have opened a criminal investigation, just as they did on Clinton when there was evidence that she committed felonies.

To the contrary, the bureau opened a counterintelligence investigation in the absence of any (a) incriminating evidence, or (b) evidence implicating the Trump campaign in Russian espionage. At the height of the 2016 presidential race, the FBI collaborated with the CIA to probe an American political campaign. They used foreign-intelligence surveillance and informants.

That's your crossfire hurricane.
On Sunday, President Trump responded by tweeting, "I hereby demand, and will do so officially tomorrow, that the Department of Justice look into whether or not the FBI/DOJ infiltrated or surveilled the Trump Campaign for Political Purposes – and if any such demands or requests were made by people within the Obama Administration."
Four hours later, Deputy Attorney General Rod Rosenstein announced that he had asked the DOJ Inspector General, Michael Horowitz, to expand his ongoing review of the FISA applications to monitor Carter Page "to include determining whether there was any impropriety or political motivation in how the FBI conducted its counterintelligence investigation of persons suspected of involvement with the Russian agents who interfered in the 2016 presidential election … If anyone did infiltrate or surveil participants in a presidential campaign for inappropriate purposes, we need to know about it and take appropriate action."
There's a lot more in the Suggested Reading. I suggest you read it. And stay tuned.
ELECTIONS:
We're in the midst of primary season now, and Tea Party Patriots Citizens Fund has made a number of endorsements, so I'm going to add a regular weekly update on how our endorsed candidates are doing.
We've endorsed five candidates for the Senate so far – one incumbent, Ted Cruz in TX, and Josh Hawley in MO, Kevin Nicholson in WI, Mike Braun in IN, and Patrick Morrisey in WV. Cruz, Braun, and Morrisey have all won their primaries; Hawley's primary is on August 7, and Nicholson's primary is on August 14.
In the House, we've endorsed 15 candidates so far. Primary-winning incumbents include Mark Meadows in NC-11, Jim Jordan in OH-04, Warren Davidson in OH-08, Alex Mooney in WV-02, Ted Budd in NC-13, Louie Gohmert in TX-01. To date we have one primary winner in an open seat, Russ Fulcher in ID-01, and one primary winner who knocked off a sitting incumbent, Mark Harris in NC-09, who defeated Robert Pittenger.
We have endorsed four candidates in TX, each of whom qualified for their primary runoff on Tuesday: Dan Crenshaw in TX-02, Bunni Pounds in TX-05, Chip Roy in TX-21, and Mike Cloud in TX-27.
We've also endorsed incumbent Thomas Massie in KY-04, whose primary is Tuesday, and Jay Webber in NJ-11, whose open seat primary is June 5.
SUGGESTED READING:
JENNY BETH MARTIN/TEA PARTY PATRIOTS:
Hill: Jenny Beth Martin: Congress Needs To Forgo Recess To Get More Work Done for America
WE: Senator Perdue And Jenny Beth Martin: Make Congress Work Again
DC: Jenny Beth Martin: President Trump's Israel Doctrine
Hill: Conservatives, White House Pressure McConnell For Longer Senate Work Hours
Breitbart: Conservatives Launch MakeCongreeWork Campaign, No More Omnibus Or Abusive Obstructionism
Free Beacon: Conservatives To McConnell: Time To Force Issues On Nominees, Spending Bills
CNN: Trump: Senate Should Approve Spending Bill With Wall, Border Dollars Or Skip August Break
Politico: Say It Ain't So: McConnell Threatens To Kill August Recess
FBI:
FOX: DOJ Inspector General Completes Long-Awaited Review of Hillary Clinton Probe
IMMIGRATION:
Hill: Ryan, GOP Scramble To Win Support For Controversial Farm Bill
RC: Freedom Caucus Seeks To Leverage Farm Bill Support For Immigration Vote
Politico: Freedom Caucus Debates Killing Farm Bill Over Immigration
CNN: Lawmakers Who Support DACA Say They 'Already Have The Votes ' To Force Debate
Politico: Republicans Wrangle Over DACA In Tense Private Meeting
H.Res. 774: Providing for Consideration of the Bill (H.R. 4760) To Amend the Immigration Laws and the Homeland Security Laws, and for Other Purposes
Curbelo Press Release: Republican Members of Congress Sign Discharge Petition to Force DACA Vote
WaPo: GOP Renegades Inch Closer To Forcing Immigration Votes As Leaders Scramble For Plan
Politico: McCarthy To GOP: DACA Vote Could Cost Us The House
RC: House Republicans Get Closer To Deal For Immigration Floor Votes
Politico: Ryan And McCarthy Split On Dreamers
Politico: GOP Leaders, Freedom Caucus Face Off On Farm Bill, Immigration
Hill: Farm Bill Revolt Could Fuel Dreamer Push
WaPo: 'Just Pure Frustration': How Months of Inaction Led 20 Republicans To Take a Stand on Immigration
IRAN:
NRO: Where's The Outrage Over Kerry's Collusion With Iran?
Hill: Trump Pulls US Out Of Iran Deal
NY Times: Behind Trump's Termination Of The Iran Deal Is A Risky Bet
NRO: Trump Dumps Iran Deal: HALLELUJAH!
NYT: Clashing Views On Iran Reflect A New Balance Of Power In The Cabinet
Politico: Pompeo To Lay Out Plan B for Iran
NRO: Pompeo: US To Implement 'Strongest Sanctions in History' Against Iran
AP: The Latest: Pompeo Offers Concessions if Iran Makes Changes
Mike Pompeo: After the Deal: A New Iran Strategy
LEADERSHIP:
Hill: Can Jim Jordan Become Top House Republican?
Axios: Conservative Leaders Call On Jim Jordan To Run For Speaker To Replace Paul Ryan
Breitbart: Conservatives Campaign To Draft Jim Jordan for Speaker
Hill: GOP Revolts Multiply Against Retiring Ryan
NORTH KOREA:
Hill: Trump Says US Detainees In North Korea Have Been Freed
AP News: False Starts, Failures In Diplomacy With North Korea
NYT: North Korea Threatens To Call Off Summit Meeting With Trump
PERSONNEL:
Hill: CIA Delivers Classified Material To Congress On Haspel
WT: 9/11 Mastermind Khalid Sheikh Mohammed Seeks To Help Democrats Opposing Trump's CIA Nominee
Hill: Warner's Vote Clears Path For Haspel Confirmation
WaPo: Key Democrat Backs Haspel for CIA Director After She Says Interrogation Program Should Not Have Been Started
WSJ: CIA Nominee Wins Panel Endorsement, Clearing Way for Confirmation
RC: Senate Confirms Gina Haspel To Lead CIA
Politico: Senate Confirms Haspel As CIA's First Female Director
WaPo: Trump To Nominate Acting Veterans Affairs Secretary Robert Wilkie To Be the Agency's Permanent Leader
PLANNED PARENTHOOD:
Hill: Trump Expected To Cut Planned Parenthood Funding Through Regulations
WT: Trump Administration Reportedly To Cut Funding To Planned Parenthood
RUSSIA PROBE:
WSJ: Judge To Mueller: Show Me The Mandate
DC: Federal Judge Could Be A Nightmare For Special Counsel Mueller
NRO: Mueller's Tough Week In Court
WSJ: Contradicting Comey On Flynn Again
Hill: Mueller May Have A Conflict And It Leads Directly To A Russian
WSJ: Mueller's Investigation Crosses The Legal Line
NY Times: Codenamed Crossfire Hurricane, The Secret Origins Of The Trump Inquiry
NRO: The Strzok – Page Texts And The Origin Of The Trump- Russian Investigation
NRO: Did The FBI Have A Spy In The Trump Campaign?
WaPo: Bigger Than Watergate: Trump Joins Push By Allies To Expose FBI Source
DC: EXCLUSIVE: A London Meeting Before the Election Aroused George Papadopoulos's Suspicions
NYT: FBI Used Informant to Investigate Russia Ties to Campaign, Not To Spy, as Trump Claims
Federalist: 10 Key Takeaways from the New York Times' Error-Ridden Defense of FBI Spying On Trump Campaign
Hill: FBI Informant Met with Three Trump Campaign Advisers: Report
Hill: Talk of Unproven FBI 'Plant' in Trump Campaign Circulates Among Republicans
WaPo: Secret FBI Source for Russia Investigation Met with Three Trump Advisers During Campaign
NRO: Did the FBI Have a Spy in the Trump Campaign?
Axios: Where Did the "FBI Spy in the Trump Campaign" Story Came From
RS: Why Is the FBI Outing Stefan Halper As Their Informant in the Trump Campaign?
DC: With Leaks, DOJ Provides Clues About Secret Trump Campaign Informant
NBC: Was There Really a Spy Inside the Trump Campaign, as the President Says?
WSJ: Strassel: Was Trump's Campaign 'Set Up'?
Intercept: The FBI Informant Who Monitored the Trump Campaign, Stefan Halper, Oversaw a CIA Spying Operation in the 1980 Presidential Election
NRO: Spinning a Crossfire Hurricane: The Times on the FBI's Trump Investigation
WSJ: The FBI Informant Who Wasn't Spying
NYT: Trump Demands Inquiry Into Whether Justice Dept. 'Infiltrated or Surveilled' His Campaign
WaPo: Justice Department Calls for Inquiry after Trump Demands Probe into Whether FBI 'Infiltrated or Surveilled' His Campaign
Hill: DOJ Asks Watchdog To Probe Trump Campaign Surveillance Claims
WSJ: Justice Department To Review FBI Probe of Trump Campaign
Hill: Stopping Robert Mueller To Protect Us All
SPENDING:
Politico: Trump Tries To Woo Conservatives With Bid To Stop Spending
WaPo: Trump Calls on Congress To Pull Back $15 Billion in Spending, Including on Children's Health Insurance Program
RC: Partisan Fight Over $15 Billion Rescissions Package Developing
Politico: What's On The Trump Administration's $15 Billion Cost Cutting List
Breitbart: Conservatives 'Grateful' For President Trump's Rescission Package
Polizette: Here's Trump's Plan To Bypass Dems And Cut $15 Billion
Politico: Some GOP Appropriators Resist Cutbacks
RC: House Appropriators Vote To End Perk Of Former Speakers
CBO: Proposed Rescissions Of Children's Health Insurance Program
Politico: Some GOP Appropriators Resist Trump Cutbacks
Hill: House Rejects Farm Bill as Conservatives Revolt
Politico: Farm Bill Goes Down as Freedom Caucus Votes Against It
Politico: Republicans Claw at Each Other over Farm Bill Implosion
STAND FOR THE SECOND:
Sun Prairie Star: SPHS Students 'Stand For The Second' during walkout
MISCELLANEOUS:
Hill: GOP Faces Internal Battle Over Changing Senate Rules
Politico: House Votes To Kill CFPB Auto Lending Guidelines
Axios: White House Leakers Leak About Leaking
Politico: Senate Democrats Score Net Neutrality In Bid For Midterm Momentum
Military Times: Sweeping Veterans Policy Bill Passed Overwhelmingly In The House
ELECTIONS:
WaPo: NC GOP Congressman Loses Primary, First House Incumbent Ousted In 2018
Breitbart: West Virginia Attorney General Patrick Morrisey Wins GOP Primary
Charlotte Patch: NC Primary Election 2018 Results
Conservative HQ: Conservatives Make Endorsements In GOP Primaries
Politically Georgia: The Jolt:  In NC, An Attack From The Right Dooms A GOP Congressman
NewsMax: GOP Rallies After Senate Primaries
WSJ: Members Of House Freedom Caucus Face Tough Fights In Fall Elections
Chron: Attack Ads In Houston Race Funded By Candidates Brother-In-Law