Tea Party Patriots Citizens Fund Weekly Report from Washington for 4/30/18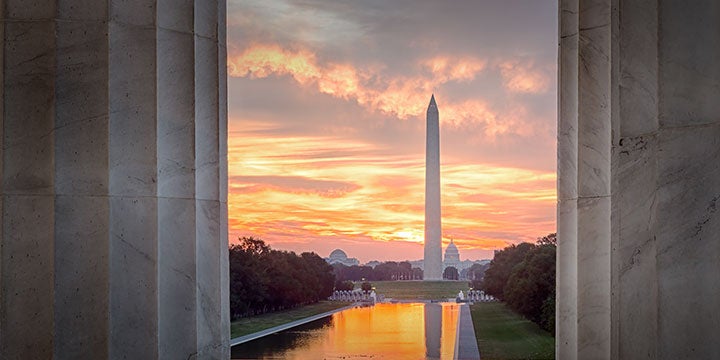 CALENDAR:
The House and Senate are both in recess this week. Both House and Senate will return to work on Monday, May 7.
LAST WEEK ON THE HOUSE FLOOR:
The House came back to work on Tuesday and passed two bills under Suspension of the Rules.
On Wednesday, the House took up and passed both H.R. 3144, to provide for operations of the Federal Columbia River Power Plant System, and H.R. 5447, the Music Modernization Act.
On Thursday and Friday, the House considered H.R. 4, the FAA Reauthorization Act. On Friday, the House passed the bill by a vote of 393-13.
Later on Friday, the House considered H.Res. 856, a motion to establish a Select Committee to investigate the resignation of House Chaplain Father Patrick Conroy. The resolution was tabled by a vote of 215-171.
THIS WEEK ON THE HOUSE FLOOR:
The House is in recess this week.
LAST WEEK ON THE SENATE FLOOR:
The Senate came back to work last Monday and voted to invoke cloture on the nomination of Stuart Kyle Duncan to be a U.S. Circuit Judge for the Fifth Circuit Court of Appeals. On Tuesday, by a vote of 50-47, he was confirmed to his new position.
On Thursday, the Senate voted to invoke cloture on the nomination of Mike Pompeo to be Secretary of State. The vote passed by 57-42. Then the Senate voted to confirm him to that position, also by a vote of 57-42.
Then the Senate voted to confirm Richard Grenell to serve as US. Ambassador to the Federal Republican of Germany. The vote to confirm was 56-42.
And then they were done.
THIS WEEK ON THE SENATE FLOOR:
The Senate is in recess this week.
JAMES COMEY:
Week three of the Comey book tour, and things aren't getting any better for the former FBI Director. On Thursday evening, he sat for a live interview on FOX News Special Report, where host Bret Baier grilled him.
Comey knew he was going to be in for a rough interview when Baier opened up by asking if it was true that the FBI had decided not to charge Hillary Clinton before even interviewing her. Comey denied it. Baier asked if there were anything Clinton could have said or done in her FBI interview that would have led to a prosecution, and Comey said they would have prosecuted her if she had lied to them. Baier then played a videotape of Congressman Trey Gowdy asking a series of questions of Comey in an open hearing, each of which led to Comey saying in essence that Clinton had lied. Comey said those lies were not important to the case, because the FBI doesn't prosecute people for lying to the public; the FBI prosecutes people who lie to THEM.
Then Baier played a clip of President Trump from that morning's edition of "Fox & Friends," in which he accused Comey of leaking classified information. Comey responded forcefully, "It's in my book! The FBI cleared that book before it could be published. That's a false statement!"
Last week, the Justice Department's Office of the Inspector General said it was opening an investigation into exactly that – to determine whether or not Comey leaked classified information. According to The Wall Street Journal, the IG has reportedly said that at least two of the memos Comey leaked to his friend contained classified information.
Of course, in the interview with Baier, Comey even denied that passing the memos to his friend, so his friend could give them to the media, counted as a "leak."
But perhaps the most astounding part of the interview was when Baier brought up the Steele Dossier. Almost nine minutes into the interview, after having begun a discussion of the Steele Dossier, Baier asked Comey "When did you learn that the DNC and the Hillary Clinton campaign had funded Christopher Steele's work?" and Comey responded, "Yeah, I still don't know that for a fact."
"What do you mean?" Baier asked. Comey replied, "I've only seen it in the media. I never knew exactly which Democrats had funded, I knew it was funded at first by Republicans …" Baier interjected, "But that's not true. That's not true, that the dossier that Christopher Steele worked on was funded by Republicans?" Comey said, "My understanding was, his work started, funded by, as oppo research funded by Republicans … " Baier interjected against, "So Free Beacon, said that they had Glenn Simpson and Fusion GPS on a kind of a retainer, but they did not fund the Christopher Steele memo, or the dossier. That was initiated by Democrats." Comey said, "Okay. My understanding was, the activity was begun, that Steele was hired to look into, was first funded by Republicans, then picked up – the important thing was, picked up by Democrats opposed to Donald Trump."
I've included a link to the YouTube clip of the entire interview, and also a link to Tucker Carlson interviewing Trey Gowdy on the Comey interview. You'll find both links in this week's Suggested Reading.
IMMIGRATION:
On Wednesday, the Supreme Court heard its last case of its current term. That was the case challenging President Trump's third travel ban. Based on the questioning by the members of the Court, it appears the travel ban will be affirmed.
We expect to hear the ruling on the case in late June.
And speaking Saturday night in Washington, Michigan – at a campaign rally he traveled to so as to counter the White House Correspondents' Association dinner in Washington, DC that same night – President Trump promised to shut down the government this fall if Congress does not send him an appropriations bill that fully funds his desired border wall.
"We have to have borders and we have to have them fast … and we need the wall," he said, before referring to the appropriations bill he expects will be sent his way in September: "We come up again on September 28, and we don't get border security, we have no choice; we'll close down the country because we need border security."
IRAN:
President Trump hosted a state visit by Emmanuel Macron, the President of France, early last week. During their several meetings, Macron did his best to convince Trump that the Iran nuclear deal was worth saving. The result? Trump softened his threatening words of recent weeks, and indicated that he might be interested in an unspecified new deal with Iran. But he continued to insist that he just might withdraw the United States from the 2015 Joint Comprehensive Plan of Action.
We'll know within the next two weeks. The next deadline for the Iran deal is May 12.
NORTH KOREA:
Friday, the leaders of North Korea and South Korea met in the Demilitarized Zone and signed a joint declaration recognizing "a nuclear-free Korean Peninsula" and "complete denuclearization" as their common goal. This was one of the events leading to a potential summit meeting later in May or June between North Korean dictator Kim Jong Un and President Trump.
Moreover, the two Korean leaders agreed to begin discussions this year with Washington aimed at negotiating a peace treaty to formally end the Korean War.
POMPEO NOMINATION:
Rand Paul changed his mind. Assured by both the President and by Mike Pompeo that Pompeo agreed with Trump that "the Iraq War was a mistake, and that it is time to leave Afghanistan," Paul announced he would support Pompeo's confirmation.
That meant that the Senate Foreign Relations Committee could report Pompeo's nomination to the floor with a favorable recommendation. But even that wasn't assured until Democrat Chris Coons of Delaware employed a tactic of days gone by – he "paired" his vote with that of Georgia Republican Johnny Isakson, who was out of town delivering a eulogy. Coons voted "present" when the roll was called, so the committee vote could be favorable.
Once the nomination was out of committee and headed to the floor, a whole bunch of red-state Democrats decided discretion was the better part of valor and voted for him, lest a vote against Pompeo be used against them in their reelection campaigns. The final vote tally to confirm was 57-42.
SENATE RULES:
On Wednesday, the Senate Rules Committee voted to approve a proposal offered by Sen. James Lankford of OK that would cut down on floor debate time requirements for certain executive branch and judicial nominees. Passed in committee on a party-line vote of 10-9, the proposal would reduce the maximum debate time for non-Cabinet-level executive branch nominees from 30 hours to eight, and for district court nominees from 30 hours to two.
SPENDING:
That rescissions bill under discussion at the White House is apparently shrinking. When we first heard about it several weeks ago, White House officials were said to be seeking as much as $60 billion in cuts. That number has apparently been halved to about $25 billion.
I think it's likely we'll eventually get a vote in the House on this matter. Passage in the House is uncertain – there are a lot of Republicans opposed to it, on the grounds that voting to rescind funds they just voted to appropriate would be tantamount to going back on their word to their Democrat colleagues. Apparently, they care more about their relations with their Democrat colleagues than they do about keeping their promises to their constituents.
STAFFING:
On Thursday, after enduring several days' worth of bruising headlines, Adm. Ronny Jackson withdrew his nomination to serve as the next Secretary of Veterans Affairs.
SUGGESTED READING:
JENNY BETH MARTIN/TEA PARTY PATRIOTS:
Hill: Jenny Beth Martin: Time To End 'Secret Science' at EPA
WT: Senate Rules Committee Backs Proposal To Reduce Nomination Debate Time
QC: A Week after QC Students Walk Out Against Gun Violence, Another Movement To Support Guns
DW: Stand for the Second School Organizer Will Riley
Breitbart: Morrisey Momentum: Ted Cruz, Sebastian Gorka Endorse Patrick Morrisey for U.S. Senate
EPA:
WaPo: Pruitt Unveils Controversial 'Transparency' Rule, Limiting What Research EPA Can Use
Politico: Pruitt Scales Back EPA's Use Of Science
ABC News: Pruitt Declined White House Offer To Help Prep For Congressional Questions
Hill: Make Or Break Moment For EPA Chief Pruitt
JAMES COMEY:
NRO: McCarthy: Comey Confirms: In Clinton Emails Caper, the Fix Was In
Federalist: Watch FOX News's Bret Baier Nail James Comey on Live TV
YouTube: Bret Baier Interviews James Comey
YouTube: Tucker Carlson Interviews Gray Gowdy on the Comey Interview
IMMIGRATION:
WT: Conservative Justices Rebut 'Muslim Ban' As Trump's Travel Limits Reach Supreme Court
Bloomberg: Trump Travel Ban Looks Poised for Victory at U.S. Supreme Court
LAT: President Trump, Citing 'Overrun' Border, Threatens To Shut Down Government if Congress Fails To Fund Border Wall
IRAN:
Politico: Trump Defiant Over Iran Deal As Deadline Approaches
WSJ: Trump Warns Iran on Nuclear Deal, but Signals Openness to Beefed-Up Accord
LEADERSHIP:
Dallas News: Paul Ryan Selected His Successor For House Speaker And Conservatives Are Not Amused
NORTH KOREA:
NYT: Kim Prepared To Cede Nuclear Weapons if U.S. Pledges Not To Invade
WaPo: Talk of Peace with North Korea Has the South Wondering: Will This Time Be Different?
POMPEO NOMINATION:
Politico: Paul Backs Pompeo, Ensuring Confirmation As Secretary Of State
NYT: After Late Vote Switch, Senate Panel Approves Pompeo for Secretary of State
RC: After Coons Demonstrates Comity Pompeo Avoids Dubious Honor
Hill: Senate Confirms Pompeo To Be New Secretary Of State
Politico: Pompeo Confirmed As Secretary Of State
SENATE RULES:
News Vice: Conservatives Upset That GOP Leaders Are 'Coasting' Until November
SPENDING:
Politico: Trump Administration May Be Scaling Back Spending Cuts 
STAFFING:
Hill: Senate Committee Delays Hearing For Trump VA Pick
Politico: Republican Support For Jackson Collapses
Axios: Ronny Jackson Withdraws as VA Secretary Nominee
TAX REFORM:
Hill: Conservatives Eye New Tax Cuts For Capital Gains
MISCELLANEOUS:
Hill: GOP Advances Proposal To Change Senate Rules
HuffPo: Here's The White House Questionnaire For GOP Candidates Who Want Trump's Backing
Politico: The Deep Roots Of Trump's War On The Press
McLaughlin: Ear To The Ground: MA Poll Down Periscope Swamp poll Americans View On DC Swamp