Tea Party Patriots Citizens Fund Weekly Report from Washington for 3/26/18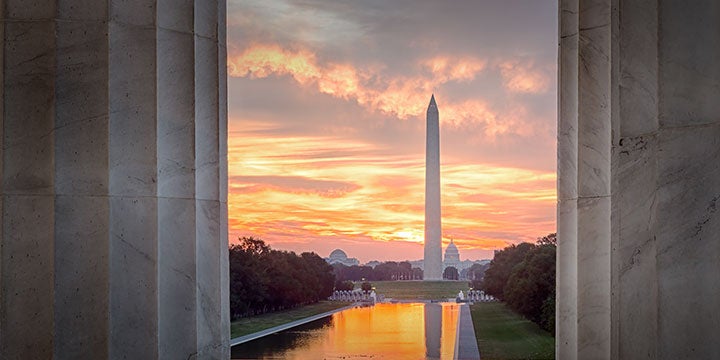 CALENDAR: 
The House and Senate are both on their Easter Recess for two weeks. The Senate will return on Monday, April 9, while the House will return on Tuesday, April 10.
LAST WEEK ON THE HOUSE FLOOR:
The House came back to work on Monday evening and took up and passed two bills under Suspension of the Rules.
On Tuesday, the House took up and passed H.R. 4566, the Alleviating Stress Test Burdens to Help Investors Act, by a vote of 395-19.
On Wednesday, the House took up and passed H.R. 5247, the Trickett Wendler, Frank Mongiello, Jordan McLinn, and Matthew Bellina Right To Try Act of 2018, by a vote of 267-149.
On Thursday, the House took up and passed the Rule governing consideration of H.R. 1625, the Consolidated Appropriations Act of 2018, by a vote of 211-207.
Then the House took up and passed two bills under Suspension of the Rules – H.R. 4227, the Vehicular Terrorism Prevention Act of 2018, and H.R. 5131, the Surface Transportation Security Improvement Act of 2018.
Then the House took up and passed H.R. 1625, the Consolidated Appropriations Act of 2018, by a vote of 256-167.
Then the House took up and passed two more bills under Suspension of the Rules – H.R. 4467, the Strengthening Aviation Security Act of 2018, and H.R. 5089, the Strengthening Local Transportation Security Capabilities Act of 2018.
And then they were done.
THIS WEEK ON THE HOUSE FLOOR:
The House is in recess this week.
LAST WEEK ON THE SENATE FLOOR:
The Senate came back to work on Monday and voted to confirm Kevin McAleenan to be Commissioner of U.S. Customs and Border Protection, by a vote of 77-19.
On Tuesday, the Senate voted by 55-44 to table a discharge motion concerning S.J.Res. 54, a joint resolution to direct the removal of U.S. Armed Forces from hostilities in the Republic of Yemen that have not been authorized by Congress.
On Wednesday, the Senate took up and passed H.R. 1865, the Allow States and Victims to Fight Online Sex Trafficking Act, by a vote of 97-2. The law would cut into the rather broad protections Internet sites have from legal liability for content posted by their customers. The House passed the bill last month, and the president is expected to sign it.
On Friday, the Senate voted to invoke cloture on, and then voted to pass, H.R. 1625, the Consolidated Appropriations Act of 2018. The cloture vote passed by 67-30, and the bill itself passed by 65-32.
And then they were done.
THIS WEEK ON THE SENATE FLOOR:
The Senate is in recess this week.
FBI:
On Wednesday, ABC News broke a remarkable story – "Nearly a year before Attorney General Jeff Sessions fired senior FBI Official Andrew McCabe for what Sessions calls a 'lack of candor,' McCabe oversaw a federal criminal investigation into whether Sessions lacked candor when testifying before Congress about contacts with Russian operatives … One source told ABC News that Sessions was not aware of the investigation when he decided to fire McCabe last Friday less than 48 hours before McCabe, a former FBI deputy director, was due to retire from government and obtain a full pension, but an attorney representing Sessions declined to confirm that. Last year, several top Republican and Democratic lawmakers were informed of the probe during a closed-door briefing with Deputy Attorney General Rod Rosenstein and McCabe, ABC News was told."
Chuck Cooper, the Washington lawyer representing Sessions, told ABC News on Wednesday in response to the story that, "The Special Counsel's office has informed me that after interviewing the attorney general and conducting additional investigation, the attorney general is not under investigation for false statements or perjury in his confirmation hearing testimony and related written submissions to Congress."
McCabe authorized the investigation of Sessions after a March 2017 letter from Democratic Senators Pat Leahy and Al Franken urging the FBI to investigate "all contacts" Sessions may have had with the Russians, and "whether any laws were broken in the course of those contacts or any subsequent discussion of whether they occurred."
IRAN:
The Iran nuclear deal is on life support, and Dr. Kevorkian just arrived. That's the way I interpret the arrival of new Trump National Security Advisor John Bolton. With Rex Tillerson having departed State and having been replaced by Mike Pompeo, and H.R. McMaster having been replaced by Bolton, the Iran deal is gasping for breath. The president next has to address the Iran deal by May 12, so stay tuned.
SPENDING:
When last we spoke, we were waiting to see the details of the omnibus spending bill congressional appropriators had been working on for weeks. We knew it was not going to be good – that had been decided back in January, when the Congress passed a budget agreement that busted the budget caps and called for spending increases of more than $300 billion over two years. We were waiting for the details on how that money would be spent.
We expected that the bill would be released on Monday evening. But it wasn't ready on Monday evening. We were told to expect to expect it Tuesday morning, then Tuesday afternoon, then Tuesday evening. But still it wasn't ready. Finally, on Wednesday evening, the 2,232-page bill was released, and House GOP leaders announced that despite their long-standing promise to allow bills to be publicly available for three days before holding a vote, they would, nevertheless, go forward with plans for a vote on Thursday.
At 10 PM on Wednesday evening, the House Rules Committee met to determine the Rule that would govern consideration of the omnibus spending bill.
Members of the House Freedom Caucus and other conservatives took amendments to the Rules Committee, trying to get them added to the bill. Thomas Massie of KY and Jim Jordan of OH offered an amendment to strike the "Fix NICS" provision in the bill. Tom Garrett of VA and Alex Mooney of WV offered an amendment to defund Planned Parenthood. Andy Biggs of AZ offered an amendment to reduce the salary of Robert Mueller to zero. Biggs offered another amendment to prohibit sanctuary cities from receiving federal funding. Steve King of IA offered an amendment to defund ObamaCare, and a second amendment to defund DACA, and a third amendment to provide funds for the border wall. Louie Gohmert of TX offered amendments requiring statistical analyses of firearm sales denials resulting from the NICS background check system.
None of the amendments were made in order – in fact, none of them even received a vote in the House Rules Committee – so no House Member was given the opportunity to vote for any of those amendments on the floor of the House.
On Thursday morning, the House met to vote on the bill that had been released less than 24 hours earlier.
First up, as always, was the Rule. And the Rule almost failed. Only one Democrat voted for the Rule, and 25 Republicans voted against it. Consequently, it squeaked to passage by a vote of 211-207.
Then came the vote on the bill itself. The result was passage by a 256-167 margin, with 90 Republicans and 77 Democrats voting against the bill.
Then the bill moved to the Senate, where Senate Majority Leader Mitch McConnell filed cloture on the bill. Given the Senate rules, the Senate would not be able to vote on the cloture motion until early Saturday morning, unless a Unanimous Consent agreement was agreed to. That meant that one senator – ANY one senator – could force the Senate to wait until Saturday morning to vote on the bill, if he or she were willing to put up with the anger he or she would generate among his or her colleagues, virtually all of whom had already made travel plans based on Friday departures.
For several hours on Thursday, members of the Senate waited to learn whether or not Sen. Rand Paul of KY would consent to the Unanimous Consent agreement. He printed out the bill and live-tweeted his reading of it, offering his critiques of the spending provisions contained therein.
Eventually, Sen. Paul relented and agreed not to force the Senate to stay at work into the weekend. He had made his point – this spending bill, so large that no one could possibly read it before voting on it, is chock full of turkeys.
Just after midnight on Thursday night, the Senate voted by 67-30 to invoke cloture on the bill. And then, at 12:21 AM Friday morning, the Senate voted to pass the omnibus, by a vote of 65-32. Twenty-three Republicans out of 48 – almost 50 percent – cast their votes against the bill. Three senators did not vote – John McCain of AZ, Richard Burr of NC, and Pat Toomey of PA. McCain is undergoing cancer treatment and has missed many votes over the last two months. I have no idea why Burr and Toomey did not vote.
On Friday morning, the president tweeted that he was considering vetoing the bill because it did not contain enough funding for his border wall and because there was no DACA fix included. Then the White House announced it would cancel the regularly scheduled press briefing so the president could address the nation, heightening concerns that he might actually follow through and veto the bill. Given that Members of Congress had already begun scattering to the four winds, that would have meant a government shutdown at midnight Friday.
But in the end, President Trump signed the bill. He used his time in front of the cameras to complain about the process and to promise that he would never sign such a bill again.
I am not going to spend a lot of time talking about what's in this bill. In a phrase, it sucks. I've included several articles in the Suggested Reading that have details of the spending, and it will make your hair stand on end.
Instead, I want to put this in context.
Fourteen months ago, as President Trump was being sworn in, we had cause for celebration. We had just succeeded in defeating Hillary Clinton for President, and had elected instead a man who was determined to, in his words, "drain the swamp." We had maintained Republican control of both House and Senate, and were prepared for the first consolidated GOP control of both ends of Pennsylvania Avenue since January of 2007.
We had every reasonable expectation that ObamaCare would be repealed, that DACA would be overturned and a border wall would be under construction, that the massive deficit spending of the previous ten years would be terminated, and that the national debt would be addressed.
Fourteen months later, we are reduced to fighting a Republican-controlled Congress and a Republican-controlled White House to ensure that they do not take tens of billions of taxpayer dollars to prop up ObamaCare with bailouts to health insurance companies, and fighting to ensure that they do not enshrine amnesty for illegal immigrants in law. (Neither of those provisions made it into the omnibus, by the way, so give yourselves a pat on the back for that.)
How did we get here? We got here because politicians are rational actors, and because they are extremely trustworthy – you can ALWAYS count on a politician to do what is in his or her perceived self-interest. And while 90 House Republicans and 23 Senate Republicans perceived it to be in their self-interest to cast a vote against this bill, 145 House Republicans and 25 Senate Republicans perceived it to be in their self-interest to vote for it.
Politicians respond to two things – greed, and fear. Too many Republicans in Washington do not fear the consequences of breaking campaign promises and ignoring party platforms. They believe they can vote the way they want with impunity, with no negative consequences.
It's time for that to end.
Now, before we leave the topic, I need to address this notion that some of you may have seen on social media or elsewhere on the Internet. Contrary to what this idea suggests, the president does NOT have the power to impound appropriated funds. He does NOT have the power to simply refuse to spend the money Congress has just appropriated.
Thomas Jefferson first exercised the impoundment power in 1801, and presidents regularly used the power up until 1974, when Congress was upset with Richard Nixon for not spending appropriated funds. In response, Congress passed the Budget and Impoundment Control Act of 1974, and Nixon – under pressure from Watergate – signed it into law.
That law removes from the president the power not to spend appropriated funds. In its place, it gives the president the power to suggest rescissions of appropriated funds, but both houses of Congress have to approve his proposed rescissions within 45 days. But the law does not require Congress to vote on suggested rescissions, and no Congress since the law was enacted has agreed to a president's proposed rescissions, so they really should be looked at as nothing more than suggestions.
If you see anybody on the Internet claiming that President Trump should simply use his "impoundment authority," please explain to them that they're wrong, that no president has had that power for more than four decades. Let's shut down this social media rumor sooner rather than later.
STAFFING:
Another significant change on the White House staffing front – on Thursday evening, President Trump announced the departure of National Security Advisor H.R. McMaster, and his replacement by former United States Ambassador to the United Nations John Bolton.
Bolton is a conservative hawk, who is known for his hard-line views on Iran and North Korea. In fact, just a few weeks ago, he suggested a preemptive military strike against North Korea would be acceptable as a means to secure U.S. interests against North Korea's nuclear threat.
The position does not require confirmation by the Senate, so Bolton critics can do nothing but complain. He's expected to make major changes on the staff of the National Security Council, beginning with terminating all the Obama Administration holdovers.
TRADE:
On Thursday, the president announced that he would suspend steel and aluminum tariffs for products coming from Argentina, Australia, Brazil, South Korea, Canada, Mexico and the European Union until May 1, 2018. That's less than 40 days from now. But I expect those suspensions will stay in place.
Also on Thursday, President Trump signed a memorandum directing United States Trade Representative Robert Lighthizer to announce within 15 days a proposed list of Chinese products to be targeted for tariff increases worth $60 billion.
SUGGESTED READING:
JENNY BETH MARTIN/TEA PARTY PATRIOTS:
Hill: Jenny Beth Martin: Moving Mike Pompeo to State Department Is Good for America
WT: Jenny Beth Martin: US Patent Protections Imperiled
Breitbart: Tea Party Patriots Step Up To Help Youth Confront Left Wing, Anti-Gun Protest Organizers
AGENDA:
Hill: Senate Passes Controversial Online Sex Trafficking Bill
CNN: Senators Block Yemen War Powers Resolution
Politico: House Passes Right-To-Try On Second Try
USAT: House Passes Controversial 'Right To Try' Legislation for Terminally Ill Patients
FACEBOOK/CAMBRIDGE ANALYTICA:
The Guardian: The Cambridge Analytica File
The Atlantic: The Cambridge Analytica Scandal, In 3 Paragraphs
CBS News: Trump Campaign Phased Out Use Of Cambridge Analytica Data Before Election
MJ: Cloak and Data: The Real Story Behind Cambridge Analytica's Rise and Fall
FBI:
Hill: GOP Leaders Back Second Special Counsel
WaPo: Grassley Promises Hearings Into McCabe's Firing Once IG Report Is Public
WaPo: FBI Disciplinary Office Recommends Firing Former Deputy Director Andrew McCabe
ABC News: Exclusive: Fired FBI Official Authorized Criminal Probe Of Sessions
The Federalist: McCabe's Bogus Witch Hunt Of Jeff Sessions Confirms Worst Fears About FBI/DOJ Politicization
WaPo: House Committee Subpoenas Justice Department for Clinton, Carter Page and McCabe Records
IMMIGRATION:
Politico: Border Wall Dreamers Deal Implodes
WaPo: Trump Blew It: President Missed His Best Chance Yet To Get Funding For His Border Wall
IRAN:
NYT: US Taking Negotiations 'One Week at a Time' on Expiring Iran Deal=
OBAMACARE:
Hill: How To Provide Relief From ObamaCare While Congress Dithers
SPENDING:
Heritage: Paul Winfree: Forthcoming Omnibus Spending Bill
Politico: Congress Closes In On Massive Spending Bill
Hill: GOP Leaders See Finish Line On Omnibus Deal
WE: Congress Stuck On Spending Bill As Clock Ticks Toward Government Shutdown
Politico: Congress Struggles To Clinch Spending Deal
CNN: White House Official Says Spending Bill Will Not Be Ready For Another Day
Politico: What Congress Is Fighting Over In The $1.3 Trillion Spending Bill
Hill: White House Backs Omnibus Spending Bill
Politico: Massive Spending Bill Clenched Despite Trump's Misgivings
The Federalist: If Mitch McConnell Allows Susan Collins Bailout Vote He Sells Senators Trust Down The River
WSJ: Congressional Leaders Finalize Spending Deal As Deadline Looms
Hill: House Conservatives To Introduce Amendments To Omnibus Bill
House: Amendment To Senate Bill, Omnibus
CNN: Congress  Unveils $1.3 Trillion Spending Package, Includes Background Check Bill
Politico: Massive Spending Bill Clinched Despite Trump's Misgivings
WaPo: Here's What Congress Is Stuffing Into Its $1.3 Trillion Spending Bill
Hill: House Passes $1.3 Trillion Spending Bill
Politico: House Passes Omnibus Spending Bill To Avert Shutdown
Hill: Winners And Losers From The $1.3 Trillion Omnibus Bill
CNN: Rand Paul Live Tweets The Omnibus Bill
Politico: McConnell Secures Budget Deal With 'Begging, Pleading And Cajoling"
Politico: GOP Congress Rebuffs Trump And Goes On A Spending Spree
CNN: Idaho Senator Holds Up Bill Over Political Rivalry With Deceased Governor
RC: Trump Threatens To Veto Omnibus Over DACA And Border Wall
Hill: Trump Threatens To Veto Omnibus Over Lack Of Wall Funding, DACA Fix
Hill: Democrats Desperate For A Win Hail Spending Bill
WaPo: In Late Night Drama, Senate Passes $1.3 Trillion Spending Bill, Averting Government Shutdown
Politico: Here's What's in the Budget Bill Nobody Bothered To Read
Atlantic: A Domestic Budget To Make Barack Obama Proud
Hill: Congress May Pass Background Check Legislation In Funding Bill
Fox News: Second Amendment Rights Of More Than 4 Million Americans Are At Risk Thanks To Republicans In Congress
STAFFING:
WaPo: Trump's National Security Advisers Warned Him Not To Congratulate Putin. He Did It Anyway.
Hill: CNN: Trump, Kelly Furious After Leak Trump Was Told  Not To Congratulate Putin
NYT: Trump Chooses Bolton for 3rd Security Adviser as Shake-Up Continues
NYT: With Bolton, Trump Creates a Hard-Line Foreign Policy Team
WaPo: Trump Names Former Ambassador John Bolton As His New National Security Adviser
WSJ: John Bolton: The Legal Case for Striking North Korea First
FP: Bolton Expected To 'Clean House'
Politico: Why Trump Hasn't Fired Mattis
Politico: Bolton, McMaster Present Contrast On Russian Hacking
Politico: McMaster's Firing Upends Plan To Oust Other Trump Top Officials
TRADE:
Reuters: Trump Temporarily Excludes EU, Six Other Allies from Steel Tariffs
WaPo: Trump Prepared To Hit China With $60 Billion In Annual Tariffs
WaPo: Trump Moves To Crack Down on China Trade with $60 Billion in Tariffs on Imported Products
AP: Trump Orders Huge Tariffs on China, Raises Trade War Worries
MISCELLANEOUS:
NYT: Roe: Don't Run from Trump=
WT: Majority Of Americans Believe 'Deep State' Controls US: Poll
Hill: GOP Pushes To Change Senate Rules For Trump
Hill: Government Knows DNC Hacker Was Russian Intelligence Officer
WaPo: House Panel Votes To Approve GOP Report Finding No Collusion Between Trump And Russia
PI: PA Congressional District Map Upheld as US Supreme Court, Federal Judges Reject Republican Challenges