Tea Party Patriots Citizens Fund Weekly Report from Washington for 3/12/18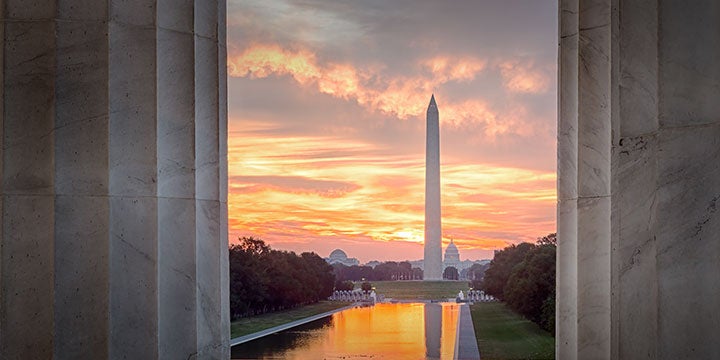 CALENDAR:
The House will return on Tuesday, and stay in session through Friday. The Senate will come back on Monday, and will stay in session through Thursday.
LAST WEEK ON THE HOUSE FLOOR:
The House came back to work last Monday and passed two bills under Suspension of the Rules.
On Tuesday, the House passed H.R. 4607, the Comprehensive Regulatory Review Act, by a vote of 264-143.
On Wednesday, the House passed a Rule governing floor consideration of two bills.
On Thursday, the House took up and passed one of those bills, H.R. 1917, the Blocking Regulatory Interference from Closing Kilns Act, by a vote of 234-180.
And then they were done.
THIS WEEK ON THE HOUSE FLOOR:
The House will return Tuesday, with the first vote set for 6:30 PM. At that time, they're scheduled to take up six bills under Suspension of the Rules.
On Wednesday, they'll take up four more bills under Suspension, and they'll also take up H.R. 1116, the TAILOR Act of 2017.
One of those bills that's coming up Wednesday under Suspension of the Rules – which means it will require a 2/3 vote to pass – is H.R. 4909, the STOP School Violence Act of 2018, which authorizes $50 million in federal funding for prevention programs geared to educating students and adults about how to spot and properly report warning signs to prevent potential gun violence. And that's not new money, that's repurposing funds for Justice Department programs that have already been authorized.
On Thursday and Friday, they're scheduled to take up H.R. 4545, the Financial Institutions Examination Fairness and Reform Act, and H.R. 4263, the Regulation A+ Improvement Act of 2017.
We're still more than a week away from the deadline to extend government funding – that deadline is Friday, March 23 – but I wouldn't be surprised if they try to move the omnibus spending bill this week.
The last vote will take place no later than 3 PM Friday.
LAST WEEK ON THE SENATE FLOOR:
The Senate came back to work on Monday, and voted to confirm Karen Gren Scholer to be U.S. District Judge for the Northern District of Texas, by a vote of 95-0.
Then the Senate voted to confirm Tilman Eugene Self III to be U.S. District Judge for the Middle District of Georgia, by a vote of 85-11.
On Tuesday, the Senate voted to invoke cloture on the Motion To Proceed to consideration of S. 2155, the Senate Banking Committee-approved Dodd-Frank reform bill. The cloture vote passed by a vote of 67-32.
Later Tuesday, the Senate voted to confirm Terry Doughty to be U.S. District Judge for the Western District of Louisiana, by a vote of 98-0.
On Wednesday, the Senate moved a number of items by Unanimous Consent. Included were a number of confirmations, including the confirmation of Jeff Tien Han Pon to be Director of the Office of Personnel Management, and Mike Rigas to be Deputy Director of the Office of Personnel Management.
In addition, Majority Leader McConnell filed cloture on the Crapo substitute amendment to S. 2155, the Economic Growth, Regulatory Relief, and Consumer Protection Act; S. 2155 as amended; and the nomination of Kevin McAleenan to be Commissioner of U.S. Customs and Border Protection.
THIS WEEK ON THE SENATE FLOOR:
The Senate will return Monday, and is scheduled to take up the Crapo substitute amendment to S. 2155, the Dodd-Frank reform bill, then take up the bill itself, and then take up the nomination of Kevin McAleenan to be Commissioner of U.S. Customs and Border Protection.
FBI:
On Tuesday, House Judiciary Committee Chairman Bob Goodlatte and House Oversight and Government Reform Committee Chairman Trey Gowdy sent a letter to Attorney General Jeff Sessions pressuring him to appoint a second special counsel to investigate the FBI's 2016 decision to seek a FISA warrant to surveil Carter Page, a one-time Trump campaign foreign policy advisor.
Specifically, they want the new special counsel to investigate whether or not the FBI misled a FISC judge to obtain the warrant they used to surveil Page. "We think this is a very serious matter regarding conduct by the FBI and by some in the Department of Justice that calls for the appointment of a special counsel who will have subpoena and prosecutorial powers," Goodlatte said to reporters upon releasing the letter.
The previous week, Sessions had announced that the Inspector General of the Department of Justice would be looking into the matter. But as Gowdy pointed out later Tuesday on FOX News, the IG wouldn't have subpoena power, and has no authority to compel testimony from anyone who does not currently work at the Department of Justice – meaning he would have no power to compel testimony from former FBI Director James Comey, or former FBI Deputy Director Andrew McCabe, or former British intelligence agent Christopher Steele, among others.
IMMIGRATION:
On Tuesday, the Department of Justice filed a lawsuit against the State of California that charges the state with obstruction of federal immigration enforcement efforts. Specifically, the lawsuit targets three laws enacted last year by the state government – SB 54, which prohibits state and local officials from sharing information with federal immigration authorities, and bars transfers of certain illegal immigrants to the custody of federal immigration enforcement authorities; AB 450, which prohibits private employers in California from cooperating with federal immigration authorities in workplaces; and AB 103, which seeks to regulate contract detention facilities used to hold federal prisoners incarcerated on immigration charges.
The lawsuit is modeled on a 2010 lawsuit filed by the Obama Department of Justice against the state of Arizona after Arizona enacted SB 1070, a law intended to strengthen immigration enforcement. That lawsuit resulted in a Supreme Court ruling that said that some provisions of the Arizona law were unconstitutional.
Predictably, the (very) liberal Democrats who run the state government in California, and the media, went nuts.
NORTH KOREA:
On Thursday evening, after an Oval Office meeting with the President and his top security advisors, the South Korean National Security Advisor announced from the White House that President Trump had agreed to meet with North Korean dictator Kim Jong Un at a place and time to be determined to discuss North Korea's denuclearization.
This would be the first-ever meeting between a sitting U.S. president and a leader of North Korea.
According to the South Korean official, Kim agreed to suspend both nuclear and missile tests while talks are ongoing. The United States, on the other hand, will maintain its current sanctions against North Korea, and planned military exercises with South Korea will go forward.
On Friday, White House Press Secretary Sarah Huckabee Sanders declared that North Korea would have to take what she called "concrete and verifiable steps" before the president meets with the North Korean leader. "This meeting won't take place without concrete actions that match the promises that have been made by North Korea," she said.
Usually, a meeting with the President of the United States is held out as a bargaining chip. To the rest of the world, the blessing of a meeting with the American President is the ultimate sign of validation, so a meeting with the President is not agreed to lightly. And usually, the diplomats get together and negotiate what they're going to negotiate, and then bring in the elected officials for the official signing ceremony after the negotiations are successfully concluded. But President Trump, confident in his own ability to negotiate a good deal for U.S. interests, eschewed previous protocols and made a snap decision to accept the North Korean dictator's offer.
OBAMACARE:
You may recall we spoke a few weeks ago about Idaho's attempt to get a waiver that would allow insurers in the state to sell health insurance policies that don't meet ObamaCare's onerous regulations. On Thursday, the Trump Administration told Idaho officials they couldn't do that.
In a statement from the Centers for Medicare and Medicaid Services, the administration said, "CMS is committed to working with states to give them as much flexibility as permissible under the law to provide their citizens the best possible access to healthcare. However, the Affordable Care Act remains the law."
SECOND AMENDMENT:
On Saturday, Attorney General Jeff Sessions submitted to the Office of Management and Budget a proposed regulation banning bump stocks, devices that can allow semiautomatic weapons fire like fully automatic guns. Bump stocks were apparently used in the recent Las Vegas shooting.
On Sunday, the White House announced support for a new program to be run out of the Department of Justice that would help states wanting to train teachers and other school officials to carry firearms. Second, the White House reiterated its call on governors to make it easier for authorities to get Extreme Risk Protection Orders, which would allow them to confiscate firearms from individuals judged to be in crisis before they actually commit a crime.
In addition, Education Secretary Betsy DeVos will chair a new Federal Commission on School Safety that will examine the problem of school shootings and seek new steps to prevent further episodes. Other members of the commission will include Homeland Security Secretary Nielsen, Health and Human Services Secretary Azar, and Attorney General Sessions.
The Administration expects that the commission will finish its work within a year.
The proposal does not say anything about raising the age for purchasing firearms from 18 to 21, an idea for which the president had initially voiced support.
The White House reiterated its support for the Cornyn-Murphy "FIX Nics" bill and the STOP School Violence bill.
But because the White House proposal said nothing about raising the age for purchasing a firearm from 18 to 21, and it said nothing about universal background checks, and it said nothing about other efforts to further restrict the 2nd Amendment, Democrats and the media, predictably, went nuts.
SPENDING:
We still haven't seen the outline of an omnibus spending bill matching the budget guidelines set in last month's spending agreement, but we're getting close. I wouldn't be surprised if we saw something emerge toward the end of the week. Remember, the deadline to pass a spending bill is a week from Friday.
As negotiators work toward agreement, one area they're having a problem is in the Labor-HHS funding bill. House Republicans are for now insisting on cutting off funding to Planned Parenthood, a Title X federal family planning program, and the Teenage Pregnancy Prevention Program. They also want to insert a new ban on federal funding for research that uses human fetal tissue obtained after an abortion.
Democrats won't go along with this.
Republicans are also trying to use the omnibus spending bill to defund ObamaCare. They would ban funding for administering or enforcing the Affordable Care Act, prohibit the Trump Administration from collecting fees from insurance companies for running the ObamaCare exchanges, and cut more than half a billion dollars in funding for the program at the Centers for Medicare & Medicaid Services.
Democrats' won't go along with that, either.
A final problem area is funding for a new tunnel under the Hudson River. The so-called "Gateway Project" has strong support from the delegations from New York and New Jersey. The retiring chairman of the House Appropriations Committee, Rodney Frelinghuysen, is from New Jersey; the Senate Minority Leader is from New York. But the president doesn't want the funding provision included in the bill, and has issued warnings that he will not sign a spending bill that contains funding for the Gateway Project, so keep your eye on that, too.
Unless Democrats and Republicans can find a way to agree on this stuff this week, I also wouldn't be surprised if we saw another short-term Continuing Resolution to buy them a few more weeks to negotiate.
TRADE:
On Thursday, President Trump announced the imposition of tariffs on imports of steel and aluminum – a 25 percent tariff on imported steel, and a 10 percent tariff on imported aluminum.
The tariffs will go into effect 15 days from the signing of the directive.
Though the Constitution gives to the Congress the power to lay and collect taxes, the Congress also passed a law in 1962 called the Trade Expansion Act that contains a notable section – Section 232, to be precise – that cedes to the president, on the basis of national security concerns, authority "to take action 'to adjust the imports of an article and its derivatives,'" including the authority to impose tariffs, if the president determines it's necessary to protect the national security interests of the United States.
Canada and Mexico have been exempted from the order, and, thanks to the good work of two-time British Open golf champion and apparently new Australian National Security Advisor Greg Norman, Australia has also been exempted.
Washington is about to witness the swampiest two weeks of President Trump's presidency. Because unlike the lobbying over the tax reform bill, which took place over a number of months, the lobbying to get an exemption from these tariffs is all going to take place within 15 days. By exempting Canada, Mexico, and Australia right out of the gate, the president has made clear his willingness to listen to a good argument, and Washington has a lot of lobbyists who are good at making arguments.
Republicans on Capitol Hill were, for the most part, horrified at the prospect of a Republican president imposing such tariffs. 107 Members of the House sent a letter to the president saying so. And several talked about moving legislation to remove from the president the authority to impose such tariffs. President Trump, obviously, would veto such a bill, so the only way it would pass is if it were to pass with a veto-proof majority. That would require 18 Democrat senators to vote with all Republicans, and that's unlikely, given that Chuck Schumer is having too much fun watching Republicans in turmoil over the issue.
SUGGESTED READING:
JENNY BETH MARTIN/TEA PARTY PATRIOTS:
WT: Jenny Beth Martin: Why Trump Should Enforce the Open Skies Agreement
AGENDA:
Hill: This Week: House Turns to School Safety After Florida Shooting
FBI:
WT: FBI Lacked Corroboration for Page Wiretap; Discredited Dossier Writer Steel ID'ed as Yahoo Source
New Yorker: Christopher Steele, The Man Behind The Trump Dossier
Politico: Top Republicans Urge Sessions To Appoint Special Counsel To Probe FBI
IMMIGRATION:
Politico: Trump Administration Goes On Offense, Sues California Over Sanctuary Laws
Hill: Sessions To California: There Is No Secession
NORTH KOREA:
Hill: Trump Agrees To Meet With Kim
Politico: Trump Meeting With Kim Could Signal Major Thaw In Nuclear Standoff
WaPo: Trump Accepts Invitation To Meet With North Korean Leader Kim Jong Un
Hill: White House: North Korea Must Take 'Steps' Before Trump-Kim Meeting
WSJ: Trump on Kim Talks: 'Tell Him Yes'
NYT: With Snap 'Yes' in Oval Office, Trump Gambles on North Korea=
OBAMACARE:
Politico: Appeals Court Raises Doubts On Attempt To Settle ObamaCare Litigation
WSJ: Trump Administration Pushes Conservative Goals In Health Care Market Changes
Heritage: Bailouts Will Not Bring Lasting Stability To The Health Insurance Market
Hill: House Conservatives Brace For ObamaCare Payments In Funding Bill
Politico: Trump Officials Tell Idaho It Can't Dump ObamaCare
MHC: CMS Nixes Idaho's ACA Workaround but Encourages Short-Term Plans
RUSSIA PROBE:
WaPo: Mueller Gathers Evidence that 2017 Seychelles Meeting Was Effort To Establish Back Channel to Kremlin
SECOND AMENDMENT:
CNN: White House Continues To Delay Gun Proposals Amid Uncertainty
Hill: Trump Administration Takes First Step To Ban Bump Stocks
WSJ: Trump's Gun Plan to Include Encouraging States to Allow Armed Staff
Hill: WH Unveils Proposals to 'Harden' Schools in Wake of FL Shooting
RC: White House leaves Higher Age for AR-15 Buys to States
WT: Trump's Plan To Combat School Shootings Includes Federal Commission, Review of FBI Tip Line
CNN: White House Proposes Arming Teachers, Backpedals on Raising Age To Buy Guns
Hill: White House Unveils Proposals to 'Harden' Schools
WaPo: White House Vows To Help Arm Teachers and Backs Off Raising Age for Buying Guns
Politico: Trump Administration To Aid States in Firearms Training for Teaches, School Staff
SPENDING:
Politico: Planned Parenthood Defunding Threatens Government Spending Package
Politico: Trump Threatens Veto Over Gateway Tunnel Funding
TRADE:
NBC News: Trump Was Angry, Unglued, When He Started Trade War
Politico: Tariffs On Course To Be Imposed, Trump Officials Say
Politico: GOP Fears Midterm Backlash With Trump's Tariffs
RC: Paul Ryan Worried About Consequences Of A Trade War
Politico: Republicans Blitz Trump To Head Off Tariffs
NRO: Congress Handed To The President The Power To Level Tariffs
Hill: GOP Urges Trump To Abandon Tariffs
Politico: Frustrated White House Free Traders Mount Campaign To Weaken Trump's Tariffs
Bloomberg: EU Raises Stakes For Trump By Aiming Levies At GOP Heartland
Politico: How Trump's Trade War Finally Broke Gary Cohn
CNN: Kelly Listens As Republican Senators Sound Off On Tariffs
Politico: Trump Finds Some Friends On Tariffs: Red-State Democrats
Heritage: Trump's Tariffs Would Be a Massive, Self-Inflicted Wound
Politico: US Trade Deficit Hits Highest Monthly Level Since 2008
Hill: White House: Mexico, Canada Could Receive Tariff Exemptions
RC: 107 House Republicans Urge Trump To Narrow Tariff Proposal
Politico: GOP Weighs Blocking Trump's Tariffs
Politico: Senate Letter To Secretary Ross Questioning Tariffs
Hill: GOP Leaders Signal They Will Try To Narrow Trump's Tariffs
NM: Trump's Trade Intentions Could Prove Costly
WaPo: Trump Rolls Out Tariff Policies Like A Reality Show, Complete With Cliffhangers
WE: White House Releases 'Wonderfully Flexible' Tariff Plan
Hill: Trump Says He's Working with Australia on Tariff Exemption
WSJ: U.S. Allies Jockey for Exemptions to Donald Trump's Tariffs
Politico: Why Steel Tariffs Failed When Bush Was President
MISCELLANEOUS:
Politico: Cochran Resigns, Effective April 1
Hill: Conservatives Push For New Check On IRS Rules
Hill: Trump Breaks With GOP, Sparking New Tensions
Politico: 'It Means Disaster' White House Aides Fear More Policy Chaos After Cohn Departure
Politico: Senate Advances Bank Deregulation Bill As Democrats Break Ranks
WE: How To End Government Shutdowns – Or At Least Make Them Much Less Likely