Tea Party Patriots Citizens Fund Weekly Report from Washington for 2/26/18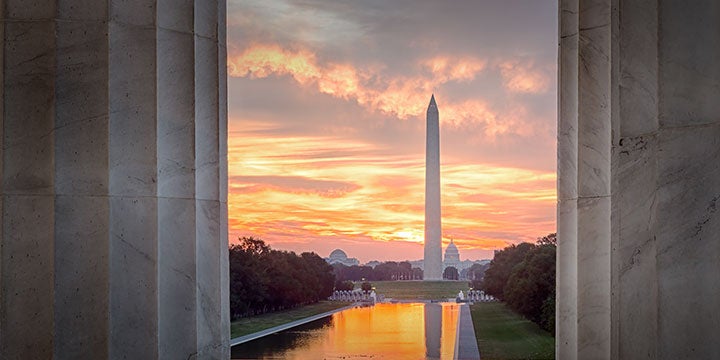 CALENDAR:
Both the House and the Senate will return from their Presidents' Day recess today. The House will be in session through tomorrow, but the Senate will stay in session until Thursday.
LAST WEEK ON THE HOUSE FLOOR:
The House was in recess last week.
THIS WEEK ON THE HOUSE FLOOR:
The House will return today, with the first vote set for 6:30 PM. At that time, the House will try to consider seven bills under Suspension of the Rules.
On Tuesday, the House will consider another bill under Suspension of the Rules, and then will consider two other bills – H.R. 4296, to place requirements on operational risk capital requirements for banking organizations established by an appropriate Federal banking agency, and H.R. 1865, the Allow States and Victims To Fight Online Sex Trafficking Act of 2017.
And then the House will go home, so the late Rev. Billy Graham can lie in honor in the Capitol rotunda on Wednesday and Thursday.
LAST WEEK ON THE SENATE FLOOR:
The Senate was in recess last week.
THIS WEEK ON THE SENATE FLOOR:
The Senate will return today, with the first vote set for 5:30 PM. That will be a vote on the motion to invoke cloture on the nomination of Elizabeth Branch to be U.S. Circuit Judge for the 11th Circuit.
Then the Senate will vote on a series of nominations – Russell Vought, to be Deputy Director of the Office of Management and Budget; A. Marvin Quattlebaum, to be U.S. District Judge for the District of South Carolina; Karen Gren Scholer, to be U.S. District Judge for the Northern District of Texas; Tilman Eugen Self III, to be U.S. District Judge for the Middle District of Georgia; and Terry Doughty, to be U.S. District Judge for the Western District of Louisiana.
EMPLOYEE RIGHTS:
In the Virginia Statute for Religious Freedom, written by Thomas Jefferson in 1777, Jefferson said that, "To compel a man to furnish contributions of funds for the propagation of opinions which he disbelieves and abhors is sinful and tyrannical."
That's what labor unions do every day, under current law.
The good news is, there are legal challenges under way, and legislative efforts, too, that would end this practice of forcing people to subsidize political activity they oppose.
Today, the Supreme Court hears arguments in the case of Janus v. AFSCME. AFSCME is the American Federation of State, County, and Municipal Employees, and it's one of the biggest public sector unions around. Mark Janus is an Illinois child support specialist who's suing the union over fees collected from non-members to cover their share of collective bargaining costs, which typically run around 80 percent as much as union dues in total. Janus argues that the payments he is compelled to make are a violation of his First Amendment rights.
The case is very similar to Friedrichs v. California Teachers Association, which was heard by the Supreme Court in 2016. In that case, the Supreme Court deadlocked at 4-4 after the death of Justice Antonin Scalia. The arrival of Justice Neil Gorsuch to replace Scalia could tip the balance to 5-4 against the prospect of forced payment of union collective bargaining fees for non-members.
If that happens, political activity by the public sector unions could be severely damaged.
Meanwhile, there's also activity on the legislative front. Supporters of the right to work have introduced into the House and Senate H.R. 2723 and S. 1774, the Employee Rights Act.
The bill has eight core provisions. It would mandate secret ballot elections to determine union representation; create union re-certification elections when at least half of the originally unionized employees have left their workplace; require opt-in instead of opt-out systems for voluntary contributions to support union political operations, known as "paycheck protection"; change the "win" bar for a union certification election so the electoral universe is all the affected employees, rather than just those who vote in the election, and require that a union win a majority vote of the entire electoral universe, rather than just a majority of those who vote; allow employees not to provide personal information to union organizers; provide more protections from union coercion blocking de-certification of an already existing union; require secret ballots for strike votes, eliminating the option to vote at union meetings following discussions, where pressure is most easily brought to bear; and criminalize union threats and violence.
The bill has 151 cosponsors in the House, and 29 cosponsors in the Senate – and two of its cosponsors in the Senate are the Majority Leader and the Majority Whip.
Stay tuned.
THE NUNES MEMO:
On Saturday, after negotiations with the White House and an agreement over necessary redactions, the House Intelligence Committee released the Democrats' countermemo, responding to the Nunes memo. You'll find a link to the Democratic memo in the Suggested Reading.
The Democrat's memo fails to dispute the two central findings in the Nunes memo – to wit, that the Department of Justice failed in its FISA warrant application to reveal that the Steele Dossier was political opposition research funded by the Clinton campaign and the DNC, and that the dossier was used to apply for the FISA warrant. Nor does the Democrats' memo dispute that then-FBI Deputy Director Andrew McCabe testified before the House Intelligence Committee in December that the FBI would not have applied for the FISA warrant without the dossier.
In addition, the Democrats' memo fails to dispute that FBI and DOJ officials knew that Christopher Steele was adamantly opposed to the election of Donald Trump, and, therefore, whatever "intelligence" he had gathered and included in his dossier should have been viewed through that biased prism.
I want to give you just one example. The Nunes memo charged that the FBI and DOJ officials who applied for the FISA warrant against former Trump campaign foreign policy adviser Carter Page never told the court that the Clinton campaign and the DNC had paid for Steele's work. The Democrats' memo says this is not so.
But the Democrats' memo cites the actual application as follows, saying "DOJ discloses that Steele: 'was approached by an identified U.S. Person, who indicated to Source #1 [Steele] that a U.S.-based law firm had hired the identified U.S. Person to conduct research regarding Candidate #1's tied to Russia. (The identified U.S. Person and Source #1 have a long-standing business relationship.) The identified U.S. Person never advised Source #1 as to the motivation behind the research into Candidate #1's ties to Russia. The FBI speculates that the identified U.S. Person was likely looking for information that could be used to discredit Candidate #1's campaign.'"
To clarify, the "identified U.S. Person," clearly, is Glenn Simpson, who runs Fusion GPS, the opposition research firm; "Source #1" is Christopher Steele; and "Candidate #1" is Donald Trump.
You know what I did not see in that paragraph? I did not see the words "the Clinton campaign" or "the Democratic National Committee." That is, nowhere does the application say that the Steele Dossier was paid for by the Clinton campaign and the DNC.
OBAMACARE:
Last Tuesday morning, the Department of Health and Human Services proposed new rules regarding the sale of short-term, limited-duration health insurance.
On its way out the door in October 2016, the Obama Administration tried to drive more unwilling consumers into the ObamaCare exchanges by enacting a new rule shortening the length of time a short-term, limited-duration policy could be in effect, from 12 months down to three months.
Trump's proposed new rule would reverse the Obama-era rule, and allow such plans to be sold for a duration of up to 12 months.
Why are these plans so attractive? Because these plans allow consumers to get the coverage they want – not the coverage ObamaCare dictates through its onerous regulations. Not surprisingly, these plans are much less expensive than ObamaCare-mandated plans.
And just how much less expensive are they? According to HHS, "in the fourth quarter of 2016, a short-term, limited-duration policy cost approximately $124 per month compared to $393 for an unsubsidized ACA-compliant plan." In other words, the short-term, limited-duration plans sell for less than a third of the cost of an ObamaCare-compliant plan.
That price differential would make such plans a much more attractive option – so much so that the Department of Health and Human Services projects that as many as 200,000 people could shift from an ObamaCare exchange plan to a new short-term, limited duration plan.
I think that's a vast understatement. I wouldn't be surprised to see millions of people leave the ObamaCare exchanges if they could buy short-term, limited-duration policies for a year at a time.
Given repeal of ObamaCare's individual mandate – accomplished via December's tax reform – enactment of this new rule could result in a significant expansion of options for consumers struggling to pay ever-increasing premiums.
There's one more proposed rule that HHS should offer – that is, to make these policies automatically renewable, so you wouldn't have to apply for a new one every year.
2nd AMENDMENT:
In the wake of the Valentine's Day school shooting in Parkland, Florida, the left has stepped up its calls for new gun controls. The NRA is pushing back, hard. And President Trump seems to be in the middle. He's leaning toward the NRA on some issues – notably, the idea of training and arming some teachers and other school officials, so that schools would have a built-in security system in place and not have to rely on the arrival 8-12 minutes after a shooting begins of law enforcement authorities who may or may not choose to challenge the shooter, as we've now learned about the behavior of law enforcement authorities in Parkland – but is also leaning away from the NRA on other issues, like the idea of raising the federal age restriction from 18 to 21, so that you'd have to be 21 to purchase a firearm under federal law.
As for action in Congress, one idea that seems to be at the centerpiece of proposed legislative remedies is Sen. Cornyn's bill, the so-called "Fix NICS" bill. This bill was introduced after the Sutherland Springs shooting, where the shooter – who had been court-martialed by the Air Force over his bad behavior, and, under existing law, should not have been allowed to purchase a firearm – never had his information submitted properly to the NICS.
The bill passed the House in December, paired with a bill calling for concealed carry reciprocity. But because it's paired with concealed carry reciprocity, it's stuck in the Senate.
Nineteen moderate House Republicans sent a letter to Speaker Ryan on Friday asking him for a stand-alone vote on the bill.
The Fix NICS bill purports to fix holes in the National Instant Criminal Background Check system by offering $500 million in incentives to federal and state authorities to make sure they are properly submitting mental and criminal history records to the FBI's system.
But there are some problems with this. To begin, the bill essentially offers incentives for federal and state law enforcement authorities to do things they're already supposed to be doing. Sen. John Kennedy of Louisiana has a different suggestion – why don't we just fire them if they're not doing what they're already supposed to be doing in this area, rather than spend another $500 million we'd have to borrow?
Further, as Gun Owners of America points out, the new system could sweep up people who haven't committed any kind of felony. Say you were on vacation and you got a speeding ticket. You forgot about it. Before long, a court in the jurisdiction where you got the ticket issues a bench warrant. And the cop who encounters you later and checks your information with the National Crime Information Center finds out about the warrant, and informs you that you're now considered a fugitive from justice.
Massachusetts sent to the NICS the names of 430,000 people subject to bench warrants who are considered "fugitives from justice."
Someone who got a speeding ticket on vacation and forgot about it isn't necessarily the kind of hardened criminal we need to fear and prohibit from purchasing firearms.
Senators Kennedy, Mike Lee, and Rand Paul oppose the Fix NICS bill in its current iteration over concerns like these.
Stay tuned.
SUGGESTED READING:
JENNY BETH MARTIN/TEA PARTY PATRIOTS:
Hill: Jenny Beth Martin: On ObamaCare, Republicans In Congress Should Follow Trump
WT: Jenny Beth Martin: How To Get the Spending Bill Right
Highland News: Redlands Tea Party Adds Immigration Foe To Its Cabinet
IMMIGRATION:
Hill: Congress Punts Fight Over Dreamers To Hill
Hill: What's Up Next For DACA Recipients As Deadline Approaches?
Politico: Coming Soon: Another Showdown Over Dreamers In Congress
THE NUNES MEMO:
Hill: House Intel Dems Release Countermemo
CNN: Democratic Intelligence memo Released with Redactions
TEXT: House Intel Dems' Countermemo
OBAMACARE:
Politico: Trump Proposal Boosts Skimpy Insurance Plans, Again Undercutting ObamaCare
RUSSIA PROBE:
Politico: How Bob Mueller Bought Himself More Time
The Federalist: How A Plea Reversal From Michael Flynn Could Uncover Even More Federal Corruption
NRO: Is There An Obstruction Case Against President Trump?
AP News: Insiders: Russian Troll Farm Even Zanier Than Indictment Says
Politico: Mueller Adds New Tax, Bank Fraud Charges Against Manafort, Gates
Hill: Former Trump Adviser Pleads Guilty in Mueller Probe
RC: Latest Twist in Russia Investigation Involves Unnamed Member of Congress
Politico: New Indictments Revealed Against Manafort After Gates Pleads Guilty
Hill: The Method to Mueller's Madness: What the Gates Deal Really Means
2nd AMENDMENT:
Hill: What If There Were Serious Gun Controls?
Politico: Trump On Course For Clash With House GOP Over Gun Control
WaPo: We're Going To Take Action; Inside Trump's Shifting Stance On Gun Rights
Politico: Trump Offers Plenty Of Ideas But No Concrete Plans On Guns
Politico: Senate Swamp Awaits Gun Control Push
Politico: The Gun Control Debate In Congress: From Concealed Carry To The Assault Weapons Ban
CNN: Congress' Republican Leaders Silent So Far On Trump's Gun Proposals
NRO: Wayne LaPierre Turns His Attention To The FBI's 'Rogue Leadership'
Breitbart: Wayne LaPierre Warns CPAC Attendees Of Socialist Agenda After Florida Shooting
Hill: Trump Signals Shift On Guns   
DW: Every Single Government Authority Failed in Parkland. And They Expect Americans To Forfeit Our Self-Defense Rights to Them?
WaPo: The NRA's Solution for School Shootings: Making Schools Battle-Ready
Politico: 19 GOP Lawmakers Urge Ryan To Allow Vote on Stricter Background Checks
Hayride: Kennedy Seems To Have Figured Out the Best Anti-Gun Control Narrative Yet …
Hill: Trump Says He Discussed Gun Control Reform with GOP Leaders
AP: Trump Floats New Gun Measures as Gun Owners Talk 'Betrayal'
MISCELLANEOUS:
Breitbart: Exclusive: ACU Leaders On CPAC Lineup Donald Trump's GOP, Conservative Movement Takeover: 'We Feel Vindicated'
WH: remarks by President Trump at CPAC
Politico: Supreme Court Could Cripple Public Unions in Run-Up to 2018 Midterms
NYT: Behind a Key Anti-Labor Case, a Web of Conservative Donors