Tea Party Patriots Citizens Fund Weekly Report from Washington for 2/19/18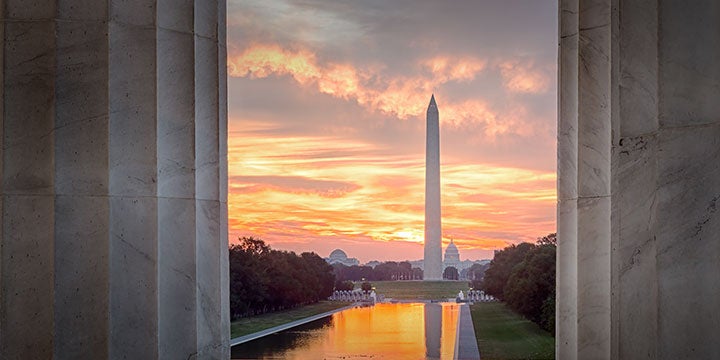 CALENDAR:
Both the House and the Senate are out of session this week for the Presidents' Day holiday. They'll both return on Monday, February 26.
LAST WEEK ON THE HOUSE FLOOR:
The House returned to work on Tuesday, and took up and passed two bills under Suspension of the Rules.
On Wednesday, the House passed a Rule governing consideration of several bills in the queue. Then the House passed two bills under Suspension of the Rules.
Then the House took up and passed H.R. 3978, the TRID Improvement Act, by a vote of 271-145. Next up was H.R. 3299, the Protecting Consumers Access to Credit Act, which passed by a vote of 245-171.
On Thursday, the House took up and passed H.R. 620, the ADA Education and Reform Act of 2017. The vote to pass was 225-192.
And then they were done.
THIS WEEK ON THE HOUSE FLOOR:
The House is in recess this week.
LAST WEEK ON THE SENATE FLOOR:
Last week on the Senate floor was all immigration, all the time.
Keeping a promise he had made several weeks ago to turn over the Senate floor to a free-wheeling debate on immigration if the Senate had not come to an agreement on a DACA fix by February 8, on Monday afternoon at 5:35 PM Majority Leader McConnell moved a motion to invoke cloture on the motion to proceed to consideration of a shell bill that would serve as the vehicle for an immigration reform debate.
Because they were using a bill that had already passed the House as the legislative vehicle, all the proposals would be offered in the form of amendments to that bill, H.R. 2579. To pass, an amendment would have to win 60 votes.
Cloture was invoked by a vote of 97-1, and they were off.
Except they weren't, really.
Despite knowing for weeks that this specific debate would come, and despite having discussed the issue for months, when the time came to actually offer proposed legislative language, the Democrats didn't have anything to offer. Instead, Minority Leader Chuck Schumer blocked consideration of proposed legislation for three days. So it was not until Thursday afternoon that they actually began voting on proposed legislation.
Meanwhile, the "open debate" that had been promised failed to materialize. Majority Leader McConnell and Minority Leader Schumer agreed to limit debate to just four amendments.
That left about 100 proposed amendments in the hopper, never to see the light of day. They included proposals to prohibit remittances from illegal immigrants to their home countries, putting a citizenship question on the 2020 U.S. census, making visa overstays the legal and criminal equivalent of crossing the border illegally, making English the official language of the United States, and using proceeds received from prosecuting drug kingpins to pay for a border wall.
But because of the agreement between the two leaders, none of those amendments got a vote. Instead, the Senate on Thursday afternoon spent about two hours voting on four amendments.
First up was an amendment offered by Senators John McCain of AZ and Chris Coons of DE, the Uniting and Securing America Act of 2018. The amendment would have created a path to citizenship for more than 1.8 million so-called "Dreamers," and would have required the Department of Homeland Security to secure the border by 2021. But it said nothing about ending the visa lottery or chain migration, and it included no funding for a border wall. The amendment failed by a vote of 52-47.
Next up was an amendment offered by Sen. Pat Toomey of PA. His proposed legislation would have cracked down on sanctuary cities. That amendment failed by a vote of 54-45.
The third amendment was an amendment considered the bipartisan compromise, offered by Sen. Mike Rounds of SD and Susan Collins of ME. The amendment was cosponsored by eight Republicans, seven Democrats, and one Independent, Sen. Angus King of ME. At the last minute, Minority Leader Schumer's name was added as a cosponsor, which angered centrist Republicans like Susan Collins.
The Schumer-Rounds-Collins amendment would have created a pathway to citizenship for 1.8 million "Dreamers," and would have blocked the parents of "Dreamers" from being sponsored for citizenship. It also included $25 billion in border security funding.
But it didn't say anything about two of President Trump's "four pillars" – it said nothing about ending chain migration or the visa lottery – and it essentially created an immigration enforcement "holiday," about which we'll talk more in a moment. The White House issued a veto threat against the amendment, and Senators McConnell and John Cornyn of TX, the Majority Whip, began whipping against the amendment.
As the Senate was preparing to vote on Schumer-Rounds-Collins, the Department of Homeland Security put out a remarkable press release. In almost four decades of covering Washington, I cannot remember an instance of a cabinet department putting out a press release like this. The release was entitled, "Schumer-Rounds-Collins Destroys Ability of DHS to Enforce Immigration Laws, Creating a Mass Amnesty for Over 10 Million Illegal Aliens, Including Criminals," and it only got more critical from there.
The release said the legislation "would be the end of immigration enforcement in America and only serve to draw millions more illegal aliens with no way to remove them. By halting immigration enforcement for all aliens who arrive before June 2018, it ignores the lessons of 9/11 and significantly increases the risk of crime and terrorism … The changes proposed by Senators Schumer-Rounds-Collins would effectively make the United States a Sanctuary Nation where ignoring the rule of law is encouraged."
The particular object of DHS's scorn was a provision in the amendment that would, in the words of the release, attempt "to limit DHS enforcement by codifying a 'priorities' scheme that ensures the DHS can only remove criminal aliens, national security threats and those who arrive AFTER June 30, 2018 creating a massive surge at the border for the next four months."
Keep in mind, President Obama's original DACA program offered legal protection to those who had been brought here as minors before 2008. President Trump's offer in his "four pillars" proposal extended that to 2012, so no one brought here after 2012 would have been eligible. But this Schumer-Rounds-Collins proposal not only would not have ENDED the qualification period at some point in the PAST, it would have EXTENDED it four months into the FUTURE. That immigration enforcement "holiday" would have created a massive surge at the southern border, as illegal immigrants would have been incentivized to cross the border before June 30.
The amendment was defeated by a vote of 54-45.
Then the Senate moved to consider its final amendment, based on President Trump's "four pillars." It won the fewest votes of any of the four measures considered Thursday afternoon, and failed by a vote of 39-60.
And then they were done.
THIS WEEK ON THE SENATE FLOOR:
The Senate is in recess this week.
IMMIGRATION:
Just because the Senate held and finished its immigration debate last week does not mean the body is done with the issue. Retiring Republican Sen. Jeff Flake of AZ has indicated that he's going to push his own compromise proposal as soon as the Senate returns from its recess.
The Flake proposal is what I would call "small ball" – it proposes a simple "three-three" exchange: $7.6 billion over three years for funding for construction of a border wall in exchange for three years of codification of DACA.
The White House has a different idea. Their preference is for a new bill sponsored by Sen. John Thune of SD, Jerry Moran of KS and Rob Portman of OH. The bill would provide $25 billion in border wall funding in exchange for a permanent extension of DACA, with DACA recipients having to re-apply every two years.
This may come to a head in the coming weeks. I would expect Schumer and Pelosi will be under heavy pressure from their left wing to insist on adding some kind of DACA fix to the omnibus spending bill that will be on the floor of the House and Senate the third week of March. Remember, the current Continuing Resolution expires March 23, which is a Friday, so I expect we'll see votes teed up for Wednesday the 21st of March in the House.
OBAMACARE:
There's renewed interest in conservative quarters in Washington for another attempt to repeal ObamaCare in 2018 based on the Graham-Cassidy approach of turning funding over to the states and giving them freedom to innovate. Such a bill could only pass under reconciliation, where it has protection from a filibuster. To do that, remember, both houses of Congress must first pass a budget resolution that contains reconciliation instructions.
But we're sort of in a chicken-and-egg situation. As of this very moment, there is no draft legislation yet. Its principal authors are still working on it, trying to figure out what needs to be in the bill and what needs to be out to get to the magic number of 51 GOP sponsors. They believe they're very close, but it has not yet been finalized.
Chronologically, the sequence would be this: Both houses pass the same budget resolution, which contains reconciliation instructions. Then the bill could come to the floor of the Senate with protection from the filibuster, and need just 51 votes to pass – 50, with the Vice President ready to break a tie. Then it would go to the House for a floor vote, where it would, presumably, pass.
But, and there's a big "but" … Majority Leader McConnell has made clear he has no intention of bringing a budget resolution to the floor unless someone first shows him an ObamaCare repeal bill that already has 51 signatures on it. So in this case, we have to reverse the order – first, finalize the bill and get 51 cosponsors, then move forward with the budget resolution.
RUSSIA PROBE:
On Friday, the Department of Justice unsealed indictments against three Russian companies and 13 Russian citizens, including one man said to be very close to Russian dictator Vladimir Putin, who are alleged to have conspired to defraud the United States and interfere in the 2016 presidential election.
The 37-page indictment, which you'll find in the Suggested Reading, contains no evidence of collusion between the Russian government and the Trump campaign, and actually says that the minor-level Trump campaign officials who engaged the Russians were duped, and did not know they were actually dealing with Russian agents.
SUGGESTED READING:
JENNY BETH MARTIN/TEA PARTY PATRIOTS:
Hill: Jenny Beth Martin: On Immigration, Why Is Congress Putting The Cart Before The Horse?
WT: Jenny Beth Martin: More Reasons To End The Iran Deal
KGW: Paul Ryan Caught In Middle As Trump Backs Hard-Line House Immigration Bill
CBN News: Tea Party Anger Mounts As Congress Puts The Cart Before The Horse On Immigration
FBI:
NRO: The Curious Michael Flynn Guilty Plea
WE: Byron York: Comey Told Congress, FBI Agents He Didn't Think Michael Flynn Lied
Daily Caller: Exclusive:  DOJ Official Bruce Ohr Hid Wife's Fusion GPS Payments From Ethics Officials
AT: Mueller Worked with Lerner To Target Tea Party
IMMIGRATION:
Politico: Republicans Moving Forward With Trump's Immigration Framework
Politico: McConnell's Immigration Gamble
Axios: A Viewer's Guide to the Immigration Debate
Politico: Senate Begins Its Uncertain Search For An Immigration Deal
Politico: Flake Looks To Meet Trump In The Middle On Dreamers
Politico: Senate Immigration Debate Quickly Stalls
NYT: Senate Immigration Debate Gets Off to a Slow, Unhappy Start=
Politico: Dems Edge Toward Unity On Immigration Plan
Politico: Trump Readies Blame Game If Senate Fails On DACA
Politico: Senate Immigration Deal On Life Support
Hill: Both Sides Of Immigration Fight Unhappy With Senate Debate
Politico: Ryan Struggles On Dreamers As GOP Fractures
Hill: Senate Rejects Bipartisan Measure As Immigration Votes Begin
Hill: Senate Rejects Centrist Immigration Bill After Trump Veto Threat
DHA: Schumer-Rounds-Collins Destroys Ability of DHS to Enforce Immigration Laws, Creating a Mass Amnesty for Over 10 Million Illegal Aliens, Including Criminals
Hill: Senate Rejects Trump Immigration Framework
Politico: Inside The Senate's Ugly Immigration Breakdown
WT: Nearly 100 Immigration Plans Never Given a Chance Despite 'Open Debate' Talk
Hill: House GOP Pushes Hard-Line Immigration Plan As Senate Deals Fail
WaPo: Immigration Bills Fail In Congress, Leaving 'Dreamers' In Limbo
NYT: Trump Gets What He Wants in Immigration Debate: Quiet on the Right
WaPo: Trump Administration Assault on Bipartisan Immigration Plan Ensured Its Demise
Politico: Flake Plans New Push on Dreamers
OBAMACARE:
WSJ: White House Sidesteps Idaho Dispute On Health Insurance
RUSSIA PROBE:
Hill: Mueller Indicts 13 Russians for Interfering in US Election
Hill: Mueller Indictment Reveals Sophisticated Russian Manipulation Effort
Hill: Trump: New Mueller Indictments Show Campaign 'Did Nothing Wrong'
SPENDING:
Politico: Trump Scales Back Request For Stiff Budget Cuts
CR: Why The GOP's Budget Betrayal Is Even Worse Than You Think
Politico: The Only Certainty In Trump's Budget: Oceans Of Red Ink
Fox News: Budget Plans Complicate Trump's Alliance With Freedom Caucus, Other Conservative Groups
Hill: Trump Budget Seeks Savings Through ObamaCare Repeal
WE: Trump Budget Pushes Graham-Cassidy ObamaCare Repeal Bill
Politico: Intelligence Official Warns Trump Administration On National Debt
Politico: Trump Endorses 25-Cent Gas Tax Hike, Lawmakers Say
RC: House Budget Being Drafted Despite Nearly Insurmountable Obstacles
MISCELLANEOUS:
Transportation Today News: Open Skies Agreement With Qatar Foretells Strong US Enforcement To Protect Airline Industry
Politico: Mark Meadows May Be The Most Frustrated Man In Washington
WaPo: House Passes Changes To Americans With Disabilities Act Over Activists Objections
USAT: No, There Have Not Been 18 School Shootings Already This Year