Tea Party Patriots Citizens Fund Weekly Report from Washington for 1/8/18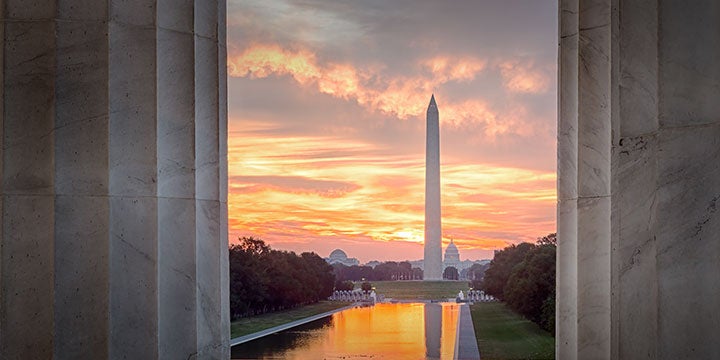 CALENDAR:
The House will return Monday, and stay in session through Thursday. The Senate will also return Monday, and stay in session through Thursday.
LAST WEEK ON THE HOUSE FLOOR:
The House was not in session last week.
THIS WEEK ON THE HOUSE FLOOR:
The House will return Monday, with the first vote set for 6:30 PM.
On Tuesday, they're scheduled to try to take up 15 bills under Suspension of the Rules.
On Wednesday, the House will take up S. 140, to amend the White Mountain Apache Tribe Waters Rights Quantification Act of 2010.
On Thursday, the House will take up S. 139, the FISA Amendments Authorization Act of 2017.
And then they'll be done.
LAST WEEK ON THE SENATE FLOOR:
The Senate came back into session last Wednesday, for one day. The Senate voted to confirm John Rood to be Under Secretary of Defense for Policy. The vote to confirm was 81-7.
Then, fearing snow, the Senate broke early and went home.
THIS WEEK ON THE SENATE FLOOR:
The Senate has four federal district court judges slated for confirmation votes this week.
AGENDA:
It's been several weeks since we've been together, so let me get started with a quick review of what's on the congressional agenda for the next few weeks. And remember, the current Continuing Resolution funding the government expires on January 19, so they've got less than two weeks to come to some sort of agreement on funding.
Don't be surprised if we see another short-term funding bill that buys them a few more weeks to get beyond the January 19 deadline.
First up will be the negotiations over a deal to raise the Sequester spending caps that were written into law in 2011 with enactment of the Budget Control Act. At the time that law was enacted, it called for $2.4 trillion in cuts to spending over the next ten years – that is, through fiscal 2021 – in exchange for the ability of the government to raise the debt limit immediately. That 2021 deadline has now been extended by subsequent legislation to last through 2023.
But, and it's a big "but," as with so much of what happens in Washington, with what I call its "Wimpy Theory of Negotiating" – that is, like the cartoon character in the Popeye comic strip, "I'll gladly pay you Tuesday for a hamburger today" – the debt limit increase took effect immediately, while the spending reductions were to take place down the road. Those spending reductions were known as "the Sequester," because they were meant to be automatic reductions in planned future spending increases – and that's important, they were not ACTUAL reductions in spending, they were merely reductions in planned future spending INCREASES, so we'd still be spending MORE, just not AS MUCH more as had been planned – and they were supposed to take effect automatically if Congress did not act on its own to reduce spending.
But the vast majority of the spending reductions never took place, because Congress has little to no appetite for cutting spending. So in subsequent years, Congress passed new spending laws that negated the Sequester cuts.
And that's what's at the core of the latest round of negotiations – because no one in either party or either house wants to see the Sequester spending levels go into effect.
Republicans are adamant that defense spending simply must increase. Democrats, most of whom never met a government spending program they didn't like, are perfectly happy to go along with that, but the price for their votes will be matching increases to non-defense discretionary spending. And because a spending bill is going to need 60 votes in the Senate just to be brought to the floor, the Democrats think they have leverage to have their demands met, because without their votes, you wouldn't be able to pass a spending bill through the Senate, and the government would go into a temporary, partial shutdown. And they know Republicans tremble at the thought of negative media coverage of such an event.
Once the leadership of both parties in both houses agree to top-line numbers, the members of the Appropriations Committees will get to work on an omnibus spending bill to fund the government for the rest of the fiscal year.
Democrats are planning to use that leverage in the Senate to get something else their base wants – passage of some form of the DREAM Act, which would legalize many illegal immigrants who came to the United States as children. Depending on which version of the language you're talking about, that could be as low as about 700,000, or as high as 3 million.
Democrats are insisting that such an amnesty provision be added to the spending bill. Republican leaders, by contrast, at least so far, are holding firm against including any such language in a spending bill. Frankly, I've been pleasantly surprised at the amount of backbone they've already displayed in holding out against this as long as they already have.
And President Trump has, so far, been extremely strong on this front. He's been insisting that as part of any deal over the Dreamers, Democrats must also agree to a serious immigration reform effort, including an end to chain migration, significantly enhanced interior enforcement and border security, an end to the diversity visa lottery, and, we now know, $18 billion in funding for construction of a wall.
Senate Majority Leader McConnell has already announced that if there's a bipartisan agreement that the Trump Administration also supports, he'll bring it to the floor of the Senate.
Next up is going to be a fight over reauthorization of Section 702 of the FISA Amendments Act of 2008, which allows the government to engage in warrantless surveillance of foreigners located outside the United States. Unfortunately, the law gives the U.S. intelligence community the ability to target foreign intelligence in ways that sweep in the communications of American citizens, and civil libertarians from Sen. Ron Wyden on the left to Sen. Rand Paul on the right are threatening to filibuster any attempt to reauthorize Section 702 without properly addressing their concerns. The current authorization for Section 702 – which was originally set to expire at the end of 2017, but which was extended in the last Continuing Resolution – runs out in a few weeks, and the intelligence community does not want to risk losing access to this intelligence, so something will have to be negotiated that satisfies 218 Representatives and 60 Senators. The House Intelligence Committee passed a bill out of committee in early December that reauthorizes Section 702, but tightens the rules regarding the "unmasking" of American citizens and requires reports to Congress on such unmasking.
Also potentially on the docket for inclusion in the spending bill will be two healthcare-related items – a bill written by Sens. Lamar Alexander and Patty Murray to provide payments known as Cost Sharing Reductions to health insurance companies that are required to subsidize some of their clients' costs, and a second bill written by Sens. Susan Collins and Bill Nelson that provides for reinsurance. Sen. Collins used her vote on the tax reform bill to negotiate a promise from Majority Leader McConnell of support for these two measures. She did not get the language added to the Continuing Resolution that was passed before Congress left town for Christmas, so expect to see her push hard for their inclusion in the spending bill this time.
The problem for her is, House Republicans don't like the thought of spending more money on ObamaCare. And Speaker Ryan doesn't feel bound by Majority Leader McConnell's promise to Sen. Collins.
And then there's disaster relief funding. The House passed a bill appropriating $81 billion for disaster relief in Texas, Florida, and Puerto Rico before Christmas. That bill passed without the support of a lot of conservatives, because the additional spending was not offset by spending reductions elsewhere. But even that bill isn't good enough for many, so we're not done negotiating over that yet, either.
And that's all going to be decided within the next two weeks. Fasten your seatbelts.
CLINTON EMAILS:
Last Thursday, ex-FBI Director James Comey's original draft statement exonerating Hillary Clinton was released to the public, showing that subordinates made a number of edits to the document, including removing five separate references to terms like "grossly negligent" and deleting much of the factual evidence that would tend to support felony and misdemeanor violations. According to the original draft – which itself was drafted months before the conclusion of the investigation, and before FBI agents had interviewed Hillary Clinton – Comey also concluded that it was "reasonably likely" that her nonsecure private email server was hacked by hostile actors, but that was changed to the weaker "possible." You can find in this week's Suggested Reading a link to a Hill article that contains the full original text of the Comey memo.
EARMARKS:
Who remembers earmarks? Let me ask it this way – who remembers the Bridge to Nowhere?
Earmarks were typically defined as appropriations that didn't go through the committee process, and they were typically inserted into spending bills to win the votes of their sponsors. Bridges, dams, highway funding, off ramps, odd museums, you name it – if a Member of Congress had a desire for a specific funding project, and was willing to leverage his vote on a bill leadership needed, he or she was likely to get that earmark funded.
Earmarks became the modern day equivalent of a shot of whiskey – they were the lubricant that greased the wheels of Congress and got leadership the votes they needed.
But they were also, usually, fairly egregious examples of wasteful spending. That's why they never made it through the committee process in the first place. They couldn't stand or fall on their own merits, when compared to other spending priorities.
So leadership used to dangle earmarks when they needed those last few votes.
Life without earmarks has made leadership's job much more difficult. With no carrots to offer, they can only use sticks. And since earmarks went away when John Boehner became Speaker – he was a man who, whatever else we might think of him, we need to honor for his refusal ever, not once, to request an earmark for his district – leadership's job corralling votes on controversial issues has been made much more difficult.
Not surprisingly, there are many Members who want to see earmarks once again become part of the leadership's arsenal. In November 2016, in the wake of the presidential election, some House Republicans even schemed to bring back earmarks, and they prepared amendments to the House Rules package to do so. But Speaker Ryan intervened, reminding them that they had just come back to DC after a "drain the swamp" election, and the optics of a return to earmarks wouldn't look very good. So they backed off.
He promised instead that he would look into it in the first quarter of 2017. He got distracted, and the first quarter of 2017 became the first quarter of 2018. And now he's looking to Rules Committee Chairman Pete Sessions to hold hearings this spring on the possibility of bringing back earmarks.
Nothing has been scheduled yet, but I wanted to give you a head's up.
FBI:
Over the course of the Christmas break, we got some more interesting revelations about the FBI and Department of Justice.
According to a December 22 report in Politico, House Republicans are now investigating contact between the FBI's top lawyer and David Corn, a reporter for the left-wing Mother Jones, in the weeks before Corn broke the first news story about the existence of what came to be known as the Steele Dossier. According to the Politico report, James Baker – the FBI's general counsel – had been in touch with Corn in the weeks leading up to the publication of his story. The Washington Post then reported that Baker had been reassigned within the FBI, though the reasoning behind the move was unclear. Corn denied that Baker was a source for his Steele Dossier story.
The next day, The Washington Post reported that Andrew McCabe – the FBI Deputy Director whose wife, as a Democratic Party candidate for the state Senate in the Virginia elections of 2015 received $700,000 in campaign funds from Hillary Clinton ally and then-Virginia Gov. Terry McAuliffe – plans to retire in a few months, when he becomes eligible for his full pension benefits.
JUSTICE:
Attorney General Jeff Sessions has come under fire over the last few weeks. Reps. Jim Jordan and Mark Meadows are so unhappy about what they perceive as his inability to get to the bottom of the national security leaks that published a column calling for his resignation.
But the Attorney General has been a stalwart conservative in office. The Department of Justice is now investigating Hillary Clinton's emails, the Clinton Foundation, the Uranium One deal, President Obama's decision to pull back on anti-narcotics operations being run against Hezbollah so he could get his Iran nuclear deal, the FBI's covering for Hillary Clinton in the investigation of her email server, and Planned Parenthood's illegal sale of baby body parts. Few if any of those investigations would be taking place if Sessions were not the Attorney General.
And just last week, DOJ received a criminal referral against former British intelligence officer Christopher Steele from Senate Judiciary Committee Chairman Chuck Grassley and his colleague, Lindsey Graham.
The biggest problem with calling on Sessions to resign, of course, is that if he were to do so, that would leave Deputy Attorney General Rod Rosenstein – the man who appointed Robert Mueller as a Special Counsel – in charge of the department until a new nominee could be chosen and confirmed. And in a 51-49 Senate, there's no one as conservative as Jeff Sessions who could get confirmed, which would mean that Rosenstein would be running the department for a long time. Based on his track record so far, I think it's a safe bet that a DOJ under Rosenstein would be even less to our liking than a DOJ under Sessions.
Nevertheless, Jordan and Meadows are on to something. The Attorney General could do a better job of listening to others besides the career bureaucrats at Justice, many of whom have been revealed over the last several weeks and months as having heavily partisan and anti-Trump biases. And he could do a better job of ensuring that DOJ responds fully and in a timely fashion to document requests from the various congressional oversight committees.
For what it's worth, President Trump reiterated his support of Attorney General Sessions while at Camp David with GOP congressional leaders over the weekend.
OBAMACARE:
Right before Christmas, WI Sen. Ron Johnson, Chairman of the Senate Homeland Security and Governmental Affairs Committee, issued a subpoena for details of the development of Congress' illegal special exemption from ObamaCare.
In a letter dated Friday, December 22, Johnson wrote to the Office of Personnel Management, "The American people have a right to know how and why OPM drafted a final regulation that allows Members of Congress and staff to continue to receive an employer contribution, paid by the taxpayer, without authorization in law. The limited information available to the Committee shows that OPM initially believed it could not provide an employer contribution to Members of Congress and staff … The Committee requires the full universe of material to understand fully OPM's development of the regulation."
As Chairman of that committee, Johnson has a hold on President Trump's nominees to be Director and Deputy Director of the Office of Personnel Management. He's been using those holds as leverage to get the documents he'd been seeking, but that hasn't yet worked. So he's upping the pressure with a subpoena.
SEXUAL HARASSMENT:
During the course of the Christmas break, The New York Times ran a fascinating piece entitled, "Partisans, Wielding Money, Begin Seeking To Exploit Sexual Harassment Claims." And just as the title implies, the story outlines how "political partisans are exploiting the moment, raising hundreds of thousands of dollars to support accusers who come forward with charges against President Trump and members of Congress, even amid questions about their motivation … Gloria Allred, a high-profile women's rights lawyer and Democratic donor, is raising money to fund a lawsuit against Mr. Trump by a woman who says he sexually assaulted her … And a nonprofit group founded by the Democratic activist David Brock, which people familiar with the arrangements say secretly spent $200,000 on an unsuccessful effort to bring forward accusations of sexual misconduct against Mr. Trump before Election Day, is considering creating a fund to encourage victims to bring forward similar claims against Republican politicians."
SUGGESTED READING:
JENNY BETH MARTIN/TEA PARTY PATRIOTS:
Hill: Jenny Beth Martin: 2018 — An Agenda for President Trump
McClatchy: 2017: The Year the People, Not Congress or Trump, Set the Agenda
AGENDA:
WaPo: Congress Will Return to a Full Slate of Difficult Issues
Axios: The Congressional To-Do List: Everything
Hill: Congress Faces January Logjam
Axios: GOP Divided Over Next Steps: Health Care, Welfare or Neither?
Hill: Trump To Make Infrastructure Push During Camp David Retreat
Reuters: Trump, Meeting with Republican Leaders, Says Welfare Reform May Have To Wait
CLINTON EMAILS:
USAT: Analysis: The Quiet Probe into Clinton Email Investigation Could Be a Landmine for Robert Mueller
Hill: Congressional Investigators Find Irregularities in FBI's Handling of Clinton Email Case
Hill: FBI Launches New Clinton Foundation Investigation
Hill: Comey's Original Clinton Memo released, Cites Possible Violations
FBI:
Politico: Top FBI Official Linked to Reporter Who Broke Trump Dossier Story
WaPo: Facing Republican Attacks, FBI's Deputy Director Plans To Retire Early Next Year
WaPo: FBI's Top Lawyer Said To Be Reassigned
NRO: McCarthy: Was the Steele Dossier the FBI's 'Insurance Policy'?
Politico: Deputy AG, FBI Director Make Unannounced Visit to Paul Ryan's Office
Politico: DOJ Clash with Trump Allies Lands on Ryan's Doorstep
CNN: Nunes Announces Deal with DOJ on Document Requests
WT: Senate Judiciary Boss Says Comey Likely Leaked Classified Information
IMMIGRATION:
WaPo: In Private Meeting, Schumer Angrily Confronted by Hispanic Caucus Members as Prospects for DACA Deal Slip Again
CNN: Trump Lays Out Immigration Deal Demands
Hill: Congress Heads Toward Showdown over 'Dreamers'
WaPo: Trump Takes Hard Line on 'Dreamers,' Burt Remains' Interested in a Deal
Hill: Confusion over Trump's Border Wall Delays Spending Talks
Politico: Inside the Faltering Dreamer Talks
WaPo: In Next Round of Budget Talks, 'Dreamers' Are Set To Dominate
IRAN:
Politico: How Trump Could Kill the Iran Nuclear Deal in January
AP: Tillerson Eyes Fix To Keep US in Iran Deal
JUSTICE:
Politico: Sessions Orders Review of Abandoned Hezbollah-Linked Drug Prosecutions
CNN: Sessions Nixes Obama-Era Rules Leaving States Alone that Legalize Pot
Politico: Sessions Announces End to Policy that Allowed Legal Pot To Flourish
WE: Reps. Mark Meadows and Jim Jordan: It's Time for Jeff Sessions To Go, as Shown by the Latest FBI Leak
WE: Rep. Steve King: AG Jeff Sessions Is the Right Man, in the Right Place, at the Right Time
Breitbart: Jeff Sessions Focused in 2017 on Restoring Rule of Law and Constitutional Rights
LZ: Rep. Jim Jordan Says New Clinton Probe a 'Turning Point' for AG Jeff Sessions
CNN: Trump: "'Yes, I Do' Stand with Sessions
OBAMACARE:
RC: Senator Subpoenas OPM for Details of Congressional Health Care Decisions
Hill: Debate Rages in the GOP Over ObamaCare Repeal
WE: Congress Heads into 2018 Struggling with ObamaCare
Politico: GOP ObamaCare Quandary — Easy To Hate, Hard To Kill
DS: Trump Rule Aims To Extend Health Care Option to 11 Million Uninsured
RUSSIA PROBE:
WT: Faced with Libel Lawsuit, Dossier Drafter Christopher Steele Hedges on Linking Trump to Russia
WE: Frustrated Lawmakers Pressed FBI's McCabe for Answers on Trump Dossier. They Got Nothing.
WaPo: There's Still Little Evidence that Russia's 2016 Social Media Efforts Did Much of Anything
NYT: How the Russia Inquiry Began: A Campaign Aide, Drinks and Talk of Political Dirt
NRO: McCarthy: As the Dossier Scandal Looms, the New York Times Struggles To Save Its Collusion Tale
DW: WikiLeaks Drops Proof that NYT Colluded with Hillary Clinton
WT: House Expands Russia Probe to FBI, Justice Use of Unconfirmed Dossier To Snare Trump
Politico: Paul Manafort Files Lawsuit Against Justice Department, Mueller
Bloomberg: Fusion GPS Fails To Block Congressional Bid for Bank Records
CNN: Bank Turns Over Disputed Fusion GPS Records to Congress
NYT: Obstruction Inquiry Shows Trump's Struggle To Keep Grip on Russia Investigation
Hill: House GOP Intensifies Assault on Mueller Probe
NRO: McCarthy: Beating a Hasty Retreat from the Steele Dossier
WT: Steele Boasted to Friends of His 'Professional' Work on Russia-Trump Dossier
SEXUAL HARASSMENT: 
NYT: Partisans, Wielding Money, Begin Seeking to Exploit Harassment Claims
SPENDING:
Politico: Congress Clears Funding Bill, Staving Off Shutdown
WE: GOP Gains Leverage Over Democrats in January Spending Battle
Hill: Health-Care Fights Could Complicate 2018 Funding Deal
Politico: Shutdown Threat Revived as Congress Returns
Hill: Itching for a Fight, Dems Vow To Hold the Line
Politico: Congress and White House Inch Forward in Budget Talks
Hill: Disaster Aid Becomes Hostage to Funding Fight
TAX REFORM:
Hill: Trump Signs Tax Bill into Law
WaPo: How Sen. Pat Toomey Turned the Republican Tax Bill away from Populism
NM: Trump Tax Cut an Ode to Reagan-Era Laffer Curve
NYP: New Tax Law Is a Huge Win for Renters
MISCELLANEOUS:
WT: How Obama Manipulated Sensitive Secret Intelligence for Political Gain
NYT: After a Chaotic Start, Congress Has Made a Conservative Mark=
Politico: 138 Things Trump Did This Year While You Weren't Looking
Axios: Scoop: White House Reshuffle Expected in New Year
WaPo: White House Looks To Make Internal Changes Amid Worries of a Tough Year Ahead
NYT: Excerpts from Trump's Interview with The Times
Forbes: Mass Exodus from States Run by Top Democratic Governors Continues
NYT: The Trump Effect: Business, Anticipating Less Regulation, Loosens Purse Strings
NY Mag: Donald Trump Didn't Want To Be President
WE: Trump Torches Steve Bannon After Disparaging Book Excerpts: Steve 'Not Only Lost His Job, He Lost His Mind'
Hill: Trump World Frustrated, Angry over New Book
WSJ: Bannon Expresses Regret for Role in Book Critical of White House
FOX: House GOP To Consider Return of Earmarks, Ryan Wants Hearings
WT: House GOP Eyes Revival of Pork-Barrel Spending Viewed as Essential to Deal Making
WE: House Intelligence Committee Approves New Section 702 Surveillance Bill with Tighter Rules on 'Unmasking'