Tea Party Patriots Citizens Fund Weekly Report from Washington for 1/29/18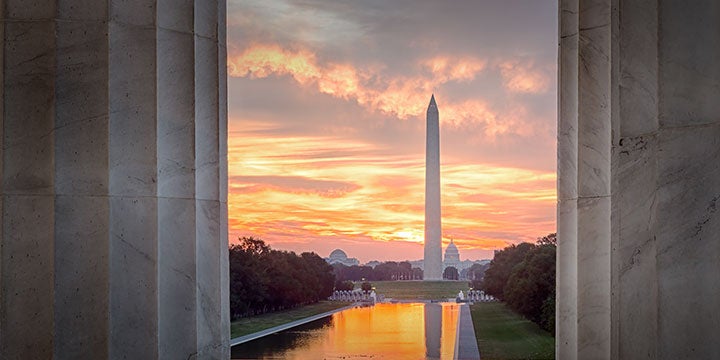 CALENDAR:
The House will return Monday, and stay through Wednesday. Then House Republicans will go off to their annual retreat. The Senate will return Monday, and stay in session through Thursday. On Tuesday evening at 9 PM EDT, President Trump will deliver his first official State of the Union address.
LAST WEEK ON THE HOUSE FLOOR:
At 6:09 PM last Monday evening, the House voted on H.R. 195, the vehicle for the Continuing Resolution that had earlier that day passed the Senate. The CR passed, by a vote of 266-150, and was then sent to the President for his signature.
And then they were done.
THIS WEEK ON THE HOUSE FLOOR:
It's going to be a short workweek for the House.
The House will return today. The House will hold its first vote at 6:30 PM. The House is scheduled to take up seven bills under Suspension of the Rules.
On Tuesday evening, the House will host President Trump for his State of the Union address.
On Wednesday, the House will go into recess for the annual party retreats.
LAST WEEK ON THE SENATE FLOOR:
Last Monday, at 4:05 PM, the Senate voted to pass the Continuing Resolution. The vote was 81-18, and the bill went to the House.
On Tuesday, the Senate voted by 84-12 to invoke cloture on the nomination of Jerome Powell to serve as Chairman of the Board of Governors of the Federal Reserve System. Then the Senate voted to confirm Powell to that position. The vote to confirm was 84-13.
Later Tuesday, the Senate voted to invoke cloture on the nomination of Alex Azar to serve as Secretary of Health and Human Services, replacing Tom Price.
On Wednesday, the Senate voted to confirm Azar to that position, by a vote of 55-43.
Then the Senate voted to invoke cloture on the nomination of Kansas Gov. Sam Brownback to serve as Ambassador at Large for Religious Freedom. The vote to invoke cloture passed, by a vote of 49-49, with Vice President Pence casting the tie-breaking vote. Then the Vice President stuck around for the vote on the confirmation itself, and his tie-breaking vote was needed again.
On Thursday, the Senate voted to confirm R.D. James to be Assistant Secretary of the Army.
THIS WEEK ON THE SENATE FLOOR:
The Senate will come back into session today. This afternoon, the Senate will take up consideration of S. 2311, the Pain Capable Unborn Child Protection Act. The bill would prohibit elective abortions after 20 weeks.
Also on the calendar for this week will be the confirmation of David Stras to be a U.S. Circuit Judge for the Eighth Circuit Court of Appeals.
FBI:
On Thursday, Justice Department Inspector General Michael Horowitz informed Congress that he had recovered missing text messages from Peter Strzok and Lisa Page, two FBI officials whose earlier released text messages indicated a pro-Clinton, anti-Trump bias while they were working on the Clinton email investigation and the Mueller probe. Horowitz said he would share the recovered text messages with the Department of Justice and that he had "no objection" if DOJ chose to share them with Congress.
H.R. 469: CONGRESSIONAL ARTICLE I POWERS STRENGTHENING ACT:
On last week's call, we had a question asking for an update on H.R. 469, the Congressional Article I Powers Strengthening Act. The bill was introduced by U.S. Rep. Doug Collins of GA on January 12, 20017, and has 21 cosponsors. The House passed it on October 25, 2017, by a vote of 234-187. It now awaits action in the Senate, where it has been referred to the Judiciary Committee.
The companion legislation in the Senate is S. 119.
IMMIGRATION:
On Wednesday, the Department of Justice threatened to subpoena 23 states, cities, and localities that view themselves as "sanctuaries" for illegal immigrants if they don't hand over documents DOJ wants. The DOJ had previously been in touch with these 23 jurisdictions, warning them that they might be in violation of federal law barring such jurisdictions from implementing policies that block communications with Immigration and Customs Enforcement.
Today, the White House will officially release President Trump's proposal for immigration reform. We had background briefing calls Thursday and Friday with White House officials who seemed to be under the misapprehension that the proposal will win support from conservatives AND liberals. I think they're in for a rude surprise.
The proposal has four pillars:
A legislative fix for DACA. The fix would offer a path to citizenship in 10-12 years, and would more than double the number of people who could receive it, to 1.8 million. Essentially, that would be everyone who could have qualified for President Obama's DACA program, whether or not they applied for permits, and it would change the threshold date from 2007 to 2012. The White House recognizes this as what it calls "the most substantial concession" in the proposal.
Border security enhancements. The proposal calls for $25 billion in funding for the wall and increased personnel – new Border Patrol agents, new Immigrations and Customs Enforcement agents, new immigration judges, new immigration lawyers. It would also close loopholes that make it difficult to deport certain illegal immigrants, and would give the same treatment to all illegal immigrants, regardless of their country of origin. And the money would be put in a trust fund, so future Congresses could not claw it back.
End family-based chain migration by limiting sponsorships to the nuclear family – only children and spouses. This would apply prospectively, so those in line with applications on file would still be in line.
Ending the visa lottery. Instead, those visas would be reallocated to help reduce the backlog of those waiting in line for visas.
The obvious problem, of course, is the President's concession on offering citizenship to 1.8 million illegal immigrants. That's exactly what the Democrats want more than anything else, and it ought to be a bargaining chip, at the very least, even if you're someone who thinks amnesty for illegal immigrants is all right. Instead, it's included in his opening offer. Worse, don't think it's going to take them 10-12 years to get citizenship – if Congress passes something like this now, a future Congress will act to shorten that time.
Democrat leader Chuck Schumer has already panned the proposal. Not surprisingly, so have many conservatives, despite White House officials' statements to the contrary.
IRS:
Sources inside the Trump Administration say the President has settled on a new IRS Commissioner – he's a tax lawyer by the name of Charles "Chuck" Rettig. Rettig has given an awful lot of money over the years to Democrats, and virtually none to Republicans that I could find in a quick review of his FEC contribution records. But he supported Trump's decision not to release his tax returns while they're under audit.
THE NUNES MEMO:
The Department of Justice is now screaming bloody murder about the four-page memo prepared by the staff of the House Intelligence Committee, demanding that it not be released publicly and demanding that the Intelligence Committee allow DOJ to see it. Intelligence Committee Chairman Devin Nunes has so far resisted those demands, and with good reason – the information in the memo came from the FBI itself, after several months of stonewalling. So for DOJ to be demanding anything right now is a bit rich in irony, to say the least.
The House Intelligence Committee could vote as soon as this week to release the memo. That would happen by a simple majority vote. At that point, the White House – as the head of the executive branch, which "owns" the intelligence used in the memo – would have five days to review the memo and object to its release, or approve its release. If it approves release, the memo would be released. If it objects, the full House could vote by a simple majority vote to override the White House's objections and release the memo.
Appearing on FOX News Sunday yesterday, White House Legislative Director Marc Short said President Trump would like to see the memo released publicly. And appearing on NBC's "Meet the Press" yesterday, House Majority Leader Kevin McCarthy – who has read the memo – said it should be released publicly.
According to a report last night in The New York Times, the memo says that Deputy Attorney General Rod Rosenstein approved an application in the spring of 2017 for a renewal of the FISA warrant allowing the government to surveil Carter Page, a former Trump campaign foreign policy advisor.
The House Intelligence Committee has scheduled a business meeting for 5 PM this afternoon. We're not sure they're going to vote today to make the memo public, but it's a very real possibility.
RUSSIA PROBE:
President Trump on Wednesday announced that he plans to speak with Special Counsel Robert Mueller under oath, provided that his lawyers can work out conditions of the interview to their liking. He said he expects to speak with Mueller in two to three weeks.
But that wasn't the biggest news of the week on the Russia probe. That was reserved for Thursday's New York Times report saying that last June, President Trump ordered Don McGahn, his White House Counsel, to fire Special Counsel Robert Mueller. According to the piece, McGahn refused to follow the order, in the belief that Trump would not fire Mueller himself. So McGahn refused to follow the order, and told senior – but unnamed – White House officials that he would quit before doing that. He waited out the President, and the President dropped it.
Asked about the report on Friday morning, President Trump dismissed it as "fake news."
SPENDING:
We're now on our fourth Continuing Resolution since October. This one runs out on February 8, and is meant to give negotiators time to come to agreement on new budget caps, which is another way of saying Congress is about to do a deal that lifts the Sequester level spending caps and spends a lot more money over the next two years. But don't be at all surprised if we need one or even two more Continuing Resolutions – because they're just not going to be able to come to agreement before February 8 on those spending levels.
The budget caps imposed by the Budget Control Act of 2011 worked for a few years. In fact, under the budget caps, federal spending fell for three straight years – from $3.6 trillion in 2011 to $3.51 trillion in 2014. That three-year spending reduction was the first time that had happened since the 1950s, when the federal government was retrenching after spending massively on World War II.
But now the spenders in both parties are thinking it's time to end whatever kind of fiscal restraint the budget caps imposed on them. Defense hawks are adamant about increasing defense spending – they want a $108 billion increase over last year's spending. Democrats know that, and are looking to match that with dollar-for-dollar increases in domestic spending. And then you need to throw in disaster relief funding, and funding for a border wall, and more money to bail out the insurance companies, and by the time we're done, we could be looking at a $300 billion increase over two years.
STATE OF THE UNION PREVIEW:
On Tuesday evening, President Trump will deliver his first official State of the Union address. According to White House officials speaking on background, the theme will be "Building a Safe, Strong, and Proud America," and the President will be talking about his accomplishments from his first year in office, how his Administration's policies are lifting all Americans, and how these policies are setting a foundation for building a safe, strong, and proud America.
There will be five key issue areas of focus: Jobs and the economy, infrastructure, immigration, trade, and national security.
In the jobs and the economy section, he'll talk about the Tax Cut and Jobs Act and the Administration's deregulation effort.
In the infrastructure section, he'll discuss his $1 trillion plan for rebuilding depleted infrastructure.
In the immigration section, he'll reiterate the legislative principles he'll release tomorrow.
In the trade section, he'll talk about how he's insisting on fair and reciprocal trade. The speech he just gave in Davos at the World Economic Forum summit – which you can find in the Suggested Reading – is an example of his approach on this front.
In the national security section, he'll discuss rebuilding our military, returning to a policy of peace through strength, and returning to clarity about friends and adversaries. He'll discuss North Korea and nuclear issues, and the Administration's efforts to defeat terrorists around the world.
But the dog that didn't bark is the missing element in the President's speech – there's no mention of continuing the fight to repeal ObamaCare.
SUGGESTED READING:
JENNY BETH MARTIN/TEA PARTY PATRIOTS:
Hill: Jenny Beth Martin: IRS Is Evading Federal Rules, but Trump Can Get Agency on Track
WT: Jenny Beth Martin: Barak Obama And Broken Windows
LAT: Travis Allen Leads John Cox in Tea Party Straw Poll after First GOP Debate in CA Governor's Race
CLINTON EMAILS:
WSJ: Why It's Hillary's Emails Again
NRO: Clinton-Obama Emails: The Key To Understanding Why Hillary Wasn't Indicted
Hill: Was Lynch Coordinating With Comey In The Clinton Investigation?
WT: Newly Recovered FBI Texts Raise Further Questions About Clinton Investigation
FBI:
WE: Justice Department To Probe Missing Texts Between FBI Agents
Politico: House Chairmen Raise Alarms Over Missing FBI Texts
WaPo: Trump Asked the Acting FBI Director How He Voted During Oval Office Meeting
Hill: GOP Feud With FBI Ratchets Up
NYP: Evidence Suggests A Massive Scandal Is Brewing At The FBI
Hill: GOP Fuels Secret Society Talk With FBI Text Messages
Judicial Watch: FBI Director Mueller Helped Cover Florida 9/11 Probe, Court Documents Show
Politico: Justice Department Recovers Missing Texts From FBI Officials
Hill: DOJ Office Says It Has Found Missing Text Messages of FBI Officials
FOX: Grassley Calls out FBI Lovers' Use of 'Private' Devices During Clinton Email Probe
IMMIGRATION:
WT: Shock Poll: US Wants Massive Cuts In Legal Immigration
CNN: Conservatives Push Ryan For Vote On Hardline Immigration Bill
CATO: House GOP Proposes Largest Restriction On Legal Immigrants Since The 1920's
Politico: Schumer Withdraws Offer On Trump's Wall
Hill: Emboldened Conservatives Press Ryan To Bring Hard Right Immigration Bill To Floor
Politico: The Warring Tribes That Will Decide DACA's Fate
Politico: Justice Suggests Subpoenas In Sanctuary Cities Funding Fight
WaPo: Justice Department Threatens To Subpoena Records in Escalating Battle with 'Sanctuary' Jurisdictions
Hill: Trump Says He's Open To Citizenship Path For DACA Recipients
CR: Will Trump Get Trumped by the Amnesty Agenda?
Hill: Trump To Support Path To Citizenship For 1.8 Million Dreamers
Politico: White House Jumps Back Into Dreamer Battle With Citizenship Offer
Politico: Rubio Rejects Bipartisan Immigration Gang
CNN: Call Between Stephen Miller And Immigration Conservatives Gets Testy
Hill: Democrats Pan Trump's Immigration Framework
Politico: Schumer Rejects Trump's Immigration Proposal
Hill: Trump Immigration Plan Hits Wall of Opposition
Axios: The White House's Immigration Proposal Is Dead on Arrival
WaPo: Immigration Proposal Contains Bitter Pills for Both Sides
WaPo: Forget Senate Negotiators — House Conservatives Could Have the Last Word on Immigration
DC: POLL: Majority of Americans Agree with Trump on DACA, Immigration
WT: Shock Poll: Americans Want Massive Cuts to Legal Immigration
Hill: Five Hurdles To Getting an Immigration Deal
WE: Trump: Democrats Only Want To 'Use' DACA, not Solve It
Politico: Short: Conservatives Support Trump's Immigration Plan
IRS:
NYT: There's A Surprise In The Government Funding Bill: More Tax Cuts
Politico: Trump Picks Tax Lawyer As Next IRS Commissioner, Sources Say
THE NUNES MEMO:
Hill: Trump Poised for Clash with DOJ over Classified Memo
Hill: The Classified Intel Memo: What You Need To Know
WSJ: Operation Sabotage the Memo
WaPo: Trump Sought Release of Classified Russia Memo, Putting Him at Odds with Justice Department
NRO: McCarthy: The Clamor over the Nunes 'FISA Abuse' Memo
NRO: Release the Memo and Release the Evidence
Politico: Trump Supports Release of FBI Intelligence Memo, White House Aide Says
Hill: McCarthy Calls for House Intel Memo's Release to the Public
NYT: Secret Memo Hints at a New Republican Target: Rod Rosenstein
Hill: House Intel Schedules Business Meeting as Expectations for Vote on Secret Memo Grow
OBAMACARE:
Hill: Congress Takes the Sting Out of ObamaCare
RUSSIA PROBE:
Axios: Scoop: FBI Director Threatened To Resign Amid Trump, Sessions Pressure
WaPo: Mueller Seeks To Question Trump About Flynn And Comey Departures
NBC News: Flynn Kept Concealed FBI Interview From White House, Trump
Hill: Trump Says He Would Speak To Mueller Under Oath In Russia Probe
NYT: Trump Ordered Mueller Fired, but Backed Off When White House Counsel Threatened To Quit
Hill: Trump Calls Report He Ordered Mueller's Firing ' Fake News'
AP: What If Trump Did Try To Fire Mueller? Why Does It Matter?
Vanity Fair: How The Explosive Russian Dossier Was Compiled By Christopher Steele
WE: Byron York: Did Dossier Trigger The Trump-Russia Probe?
WSJ: Trump's Lawyers, Seeking Leverage in Russia Probe, Comb '90s Court Ruling
Politico: It's Now Likely Mueller Thinks Trump Obstructed Justice
SEXUAL HARASSMENT:
Hill: Conservatives Call For End To Taxpayer Funded Sexual Harassment Settlements
RC: Critics Point To Problems With Sexual Harassment Bill
Hill: Steve Wynn Resigns as RNC Finance Chair after Sexual Misconduct Allegations
SPENDING:
Hill: Left Says Dems Caved On Shutdown
Hill: Senate Approves Funding Measure To End Shutdown
Politico: Liberals Livid After Deal To End Shutdown
Politico: Schumer's Shutdown Performance Sparks Unrest In The Ranks
Politico: Congress Votes To End Shutdown
WaPo: Shutdown Ends After Democrats Agree To Trust That McConnell Will Allow 'Dreamer' Vote
Politico: Why The Shutdown Battle Is Only On Pause
WaPo: Why The Democrats Lost Their Nerve In The Shutdown Battle
Politico: House Dems: Senate 'Screwing Us' With Shutdown Deal
Politico: Trump Re-Emerges On Twitter After Quiet Shutdown Weekend
WaPo: White House Shutdown Strategy: Keep Trump Contained
Hill: Dems Sour On Shutdown Tactics
Politico: White House Budget Release On February 12th At The Earliest
Politico: Budget Talks Progress As Senate Democrats Drop Dreamer Demand
Politico: The Real Reason For Congress' Shutdown
IBD: Get Ready for a Congressional Budget Blowout
MISCELLANEOUS:
Hill: Senate Confirms Trump's Health Secretary
Breitbart: Conservatives Erupt Over Betsy DeVos's Announcement: Common Core Is Dead
WaPo: Trump Bristles Under Some Of His Orderly Chief Of Staff's Restrictions
NYT: Counsel Quietly Trying To Corral Trump While Pushing GOP's Agenda=
Politico: Full Text: Trump Davos Speech Transcript
RC: State of the Union Will Be Used To Prod on Immigration, Infrastructure
WaPo: Trump's First State of the Union: Can a Divisive President Flip the Script?