Tea Party Patriots Citizens Fund Weekly Report from Washington for 12/18/17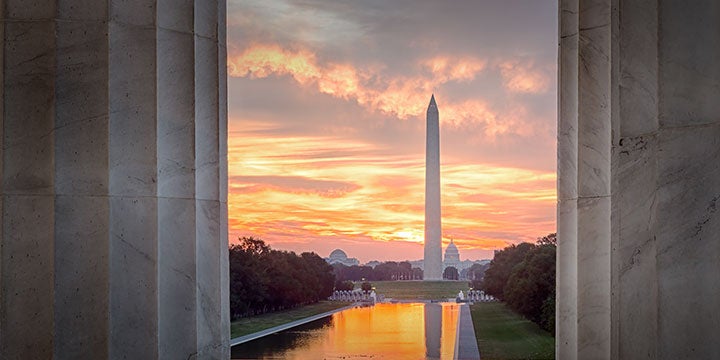 CALENDAR:
The House will return Monday, and stay in session through Thursday. The Senate will also return Monday, and stay in session through Thursday.
LAST WEEK ON THE HOUSE FLOOR:
The House came back into session last Monday evening, and passed two bills under Suspension of the Rules.
On Tuesday, the House took up and passed H.R. 3971, the Community Institution Mortgage Relief Act, by a vote of 294-129.
On Wednesday, the House took up and passed H.R. 1638, the Iranian Leadership Asset Transparency Act, by a vote of 289-135.
On Thursday, the House took up and passed H.R. 2396, the Privacy Notification Technical Clarification Act, by a vote of 275-146.
Then the House took up and passed H.R. 4324, the Strengthening Oversight of Iran's Access to Finance Act, by a vote of 252-167.
And then they were done.
THIS WEEK ON THE HOUSE FLOOR:
The House will return Monday, at which time the House will try to take up eight bills under Suspension of the Rules.
On Tuesday, the House will try to take up another three bills under Suspension.
Then they'll move to the conference report on H.R. 1, the Tax Cut and Jobs Act.
Then they'll move to H.R. 3312, the Systemic Risk Designation Improvement Act, and H.R. 4015, the Corporate Governance Reform and Transparency Act.
And then, probably Wednesday, they'll consider the House Amendment to the Senate Amendment to H.R. 1370, which is the fancy designation for the combination defense omnibus/continuing resolution to keep the government funded beyond Friday.
LAST WEEK ON THE SENATE FLOOR:
The Senate returned to work last Monday evening and voted to invoke cloture on the nomination of Leonard Grasz to be a U.S. Circuit Judge for the Eighth Circuit Court of Appeals.
On Tuesday, the Senate confirmed him to that position. The vote to confirm was 50-48.
Then the Senate voted to invoke cloture on the nomination of Don Willett to be a U.S. Circuit Judge for the Fifth Circuit Court of Appeals.
On Wednesday, the Senate voted to confirm Don Willet to that position. The vote to confirm was 50-47. Later Wednesday, the Senate voted to invoke cloture on the nomination of James Ho to be a U.S. Circuit Judge on the Fifth Circuit Court of Appeals.
On Thursday, the Senate voted to confirm James Ho to be a U.S. Circuit Judge on the Fifth Circuit Court of Appeals.
And then they were done.
And yes, you heard me right – because of the Senate Democrats' determination to abuse Senate rules to eat up as much time as they can on each nomination, the Senate spent all its time last week voting through a grand total of three nominees to the federal bench.
THIS WEEK ON THE SENATE FLOOR:
The Senate will return Monday, with the first set for 5:30 PM. I'm not sure which will come first, but the Senate will move to consider the nomination of J. Paul Compton to be General Counsel of the Department of Housing and Urban Development, and the Senate will move to consider the nomination of Owen West to be Assistant Secretary of Defense.
Then the Senate will wait for the House to pass the conference report for H.R. 1, the Tax Cut and Jobs Act. When it arrives from the House and gets put on the floor of the Senate, there could be as much as 10 hours of debate. So it may happen Tuesday evening, or Wednesday.
Then the Senate will take up the Continuing Resolution that comes over from the House, and Congress will be done for the year.
FBI:
Rep. Jim Jordan – who sits on the House Judiciary Committee – has been using that position to grill executive branch officials over the FBI's questionable conduct in the Hillary Clinton email probe and the ongoing Russian collusion investigation. A week and a half ago, FBI Director Christopher Wray was on the hot seat at a hearing of the House Judiciary Committee; last week, it was Deputy Attorney General Rod Rosenstein. In both cases, Jordan pressed for explanations and demanded answers. You can find a write-up in the Suggested Reading.
Now Jordan says he's gotten a commitment from committee chairman Bob Goodlatte to issue subpoenas for top officials at the FBI and DOJ.
In an appearance on FOX News' "Justice with Judge Jeanine," he referred specifically to FBI Deputy Director Andrew McCabe, top FBI counterintelligence official Peter Strzok, FBI attorney Lisa Page, and former Associate Deputy Attorney General Bruce Ohr and his wife, Nellie, who worked as a Russia expert for Fusion GPS and allegedly worked on the infamous Steele Dossier.
IMMIGRATION:
Well, I really won't believe it until I see it, but for now I have to report to you that congressional Democrats appear to be backing off their demands for a legislative fix for DACA as part of the year-end omnibus spending bill. For weeks I've been telling you I expected we would see a DACA fix added to that must-pass legislation, and for weeks GOP leaders have been insisting that since DACA won't be terminated under President Trump's order until March of 2018, there's no need to treat it like an emergency and add it to the year-end spending bill.
Now I've heard it from Luis Gutierrez, one of the fiercest advocates of amnesty for illegal immigrants, including the so-called "Dreamers." In an interview with The Hill published last Wednesday, Gutierrez acknowledged that because Republicans control the majorities in both houses of Congress, he may not get a DACA fix until 2018.
And that Hill interview followed by one day the publication in Politico of an article headlined, "Dems Back Away from Brink on Dreamers," which led with "Democratic lawmakers aren't going to shut down the government to save Dreamers in December," and then went on to say Chuck Schumer and Nancy Pelosi have "subtly shifted their rhetoric in recent days and aren't insisting that deportation relief be paired with a government funding bill this year."
As I said, I'll believe it when I see it.
RUSSIA PROBE:
The big news this week is the blockbuster report from Axios on Saturday that the Mueller investigation team is now in possession of tens of thousands of emails from 12 members of the Trump transition team. According to news accounts, the Mueller team has used those emails – about 7,000 of which were said to come from just one account – to better inform their investigation and their questions.
The Trump transition team lawyers believe those emails were obtained illegally, in violation of 4th Amendment protections against unreasonable search and seizure and various privacy laws.
But Mueller's critics respond that any email account carried on the GSA servers is a government-owned email, and those email account holders should have known that they had no reasonable expectation of privacy. In fact, members of the transition team are given documents when they first show up for work explicitly saying they have no reasonable expectation of privacy on any email account hosted by GSA servers, as these emails were.
SENATE RULES:
On Tuesday, the Senate Rules and Administration Committee will meet to consider a resolution sponsored by Sen. James Lankford of OK that would reduce the time for debate that's necessary to confirm executive branch and judicial nominees.
Under current Senate rules, once cloture is invoked – that is, once the Senate votes to end the debate on a bill or a nomination – the Senate then continues for up to another 30 hours of debate before the vote is called. Sometimes that post-cloture debate time can be reduced by unanimous consent, but if anyone objects (usually a member of the minority), the Senate has to debate for another 30 hours before it can vote.
And when it comes to confirming President Trump's nominees, Senate Democrats have, for the most part, been insisting on using up the entire 30 hours of post-cloture debate time.
That's how we get weeks like last week in the Senate, where they spent all their time debating and voting through a grand total of three judicial nominees.
Lankford's proposal would reduce post-cloture debate time. Senior executive branch nominees and appeals court and Supreme Court nominees would get eight hours of post-cloture debate, while district court nominees would get two hours of post-cloture debate time.
Here's what's really going on: Senate GOP leaders are threatening to change the rules again if Senate Democrats won't stop abusing the process. They don't want to change the rules, but they're trying to show Democrats they're serious about moving on confirming Trump nominees.
Stay tuned.
SEXUAL HARASSMENT:
Several items of note on the congressional sexual harassment front this week:
First, 56 female Democrat lawmakers last Monday asked the House Oversight and Government Reform Committee to investigate allegations of sexual misconduct by President Trump. That followed the appearance Monday morning on Megyn Kelly's TV show of three women who had accused the president of various forms of sexual misconduct during the campaign last year.
Second, Nevada Democrat freshman Congressman Ruben Kihuen, whom Nancy Pelosi has already called on to step down for one sexual harassment accusation, had a second accuser appear last week. Pelosi reiterated her call on him to step down. The House Ethics Committee announced it would open an investigation into Kihuen. But he probably short-circuited that when, on Saturday, he announced he would not run for reelection in 2018.
Third, Republican Blake Farenthold, who used $84.000 in taxpayer funds to settle a sexual harassment claim by a former staffer, announced he would a) pay back the treasury and b) not run for reelection in 2018.
Fourth, a female Democrat challenger against Republican U.S. Rep. Kevin Yoder of Kansas announced she would terminate her campaign after the Kansas City Star began questioning her about accusations made against her in a sexual harassment lawsuit that was settled by her business in 2005.
Fifth, Democrat U.S. Rep. Bobby Scott on Friday denied an allegation that he had sexually harassed a staffer back in 2013.
Sixth, on Friday, The Hill's John Solomon reported that Lisa Bloom – the daughter of Gloria Allred who formerly represented Harvey Weinstein – "sought to arrange compensation from donors and tabloid media outlets for women who made or considered making sexual misconduct allegations against Donald Trump during the final months of the 2016 presidential race, according to documents and interviews." You can read more about it in the Suggested Reading.
And seventh, Politico is running a story today saying that several Democrat senators are now having second thoughts about having called on Al Franken to resign, and at least two of them have now told him they're sorry for calling for his resignation and asking him to reconsider his decision. I don't know what they expect to happen on that front, especially given that the governor of Minnesota has already announced Franken's replacement.
SPENDING:
The current Continuing Resolution funding the government expires on Friday at midnight. If Congress doesn't pass and the president doesn't sign a bill extending government funding before then, the government would go into a temporary, partial government shutdown beginning at 12:01 AM Saturday morning.
The House and Senate will both pass the tax reform conference report this week, then immediately move to take up the spending bill.
And we're still not sure exactly what's going to be in that spending bill, which is exactly the way leadership wants it. They're still worried that conservatives upset at whatever deals they might make with Democrats to pass the funding bill might take it out on them by voting against the tax reform bill. At this point, I don't see that as a very realistic possibility, but that's at least part of what's going on.
As of the middle of last week, House leaders were keeping their promises to House conservatives to hew to conservative priorities in the funding bill. So they're moving ahead with a spending bill that would fully fund defense appropriations for the rest of the 2018 fiscal year above the sequestration cap, and then use a continuing resolution to extend current funding levels for all remaining agencies of the federal government until January 19.
The House Appropriations Committee filed that bill just a few hours after the House GOP Conference meeting last Wednesday.
That bill – which is being referred to as the "Defense CR" or, because it's a combination of an omnibus and a continuing resolution, the "cromnibus" – also includes five years of funding for the Children's Health Insurance Program, which ran out of money at the end of September.
There are other possible attachments that could be added on – another disaster supplemental, and reauthorization of Section 702 of the Foreign Intelligence Surveillance Act, though I don't expect we'll see Section 702 reauthorized until next year on a separate bill.
So at least one option under consideration by the House GOP leadership is to pass this "Defense CR" through the House, send it to the Senate, and go home for Christmas. That way, the Senate would be left with no option but to pass what the House sends it, or risk a government shutdown.
But as we know from history, the Senate tends to be better at jamming the House than the House is at jamming the Senate, so the House may try passing that "Defense CR" but then stick around to see what the Senate does. Or they may change their minds before bringing the spending bill to the floor, and instead send over something they're confident the Senate will pass, like a so-called "clean" CR that would just extend funding at current levels through mid-January.
But either way, it's important to note that unlike past years, it does NOT look like conservatives are going to get the short end of the stick on a funding bill thrown at them right before a hard recess like the Christmas break. And that's in large measure due to the determination of our conservative allies in the House, and that's in large measure due to the support you've shown them as they've  worked to hold true to their guns on the spending front.
TAX REFORM:
Senate Finance and House Ways and Means staffers worked through the weekend last weekend to produce draft discussion documents. By the time the conference met officially on Wednesday at 2 PM, the negotiators had already wrapped up their agreement. For the most part, the conference report measure looks like the Senate bill. That's not surprising, given that there's less room for error in passing the final bill through the Senate – the more the conference report looks like the bill that passed the Senate, the better its chances of passage in the upper chamber.
That's not to say there were no changes from the Senate bill. There were.
The final text of the conference report was released at 5:30 PM Friday afternoon.
The corporate rate was set at 21 percent, rather than the 20 percent level that had passed both houses earlier. This was done to free up some savings that could be deployed elsewhere. Remember, each one-point drop in the corporate rate is worth about $100 billion in revenue flow to the treasury over a decade.
The top individual tax rate was also lowered. The House version of the bill left the top rate alone for couples making $1 million or more; the Senate bill lowered that top rate from 39.6 percent to 38.5 percent. The conference report compromise lowers that top rate to 37 percent. That will help a lot of small business owners who pay their business taxes through their individual returns – so-called "pass through" businesses.
The final bill looks more like the Senate bill than the House bill on the question of brackets – there are still seven brackets on the individual side, the same as current law. But the rates and thresholds are lower.
The child credit is increased from $1,000 under current law to $2,000, higher than in both the House and the Senate bill, and the maximum amount that is refundable rises to $1,400 up from $1,100 in the Senate bill.
The conference report preserves popular deductions for charitable giving and mortgage interest, though it lowers the cap on the mortgage interest deduction from $1 million to $750,000 on new mortgages. Current mortgages are grandfathered in, so you can continue to deduct interest on your mortgage just as before.
The final bill also added some flexibility on the state and local tax deduction front – under the conference report, taxpayers can choose to take up to a $10,000 deduction for state and local income taxes or sales taxes or property taxes.
The bill leans toward the Senate version by keeping the deduction for medical expenses; the deduction for student-loan interest; and the exclusion from taxable income of tuition waivers for graduate students. All were eliminated in the House bill, but made it into the final compromise.
The conference report would deal with the trillions of dollars in profits held overseas by U.S. firms by instituting a one-time tax rate of 15.5 percent for cash held overseas, and 8 percent for earnings that were reinvested into buildings or equipment.
On the down side, the conference report does not eliminate either the death tax or the alternative minimum tax for individuals, but it does raise the exemption amounts. The corporate alternative minimum tax – which had been kept in the Senate bill – is eliminated.
As for pass-through businesses, they get a 20 percent deduction, and the first $75,000 of pass-through income is subject to a tax rate of just 8 percent.
The bill also repeals ObamaCare's individual mandate beginning in 2018, and allows for drilling in a portion of the Arctic National Wildlife Refuge.
In order to meet Byrd Rule requirements that the legislation add no more than $1.5 trillion to the deficit, the individual tax cuts expire after eight years. The corporate rate cut and the individual mandate repeal are permanent.
Republicans got a double shot of good news on Friday, when both Marco Rubio and Bob Corker announced they would vote for the bill. Corker, you will recall, had voted against the bill the first time it hit the Senate floor, citing his concern over the possibility of adding to the national debt. Rubio had threatened to vote against the bill if he couldn't get more refundability for the child tax credit. But both of them said Friday afternoon they would vote for the bill.
Things took a turn for the worse on Sunday, though, when Axios reported that Sen. John McCain had returned to Arizona after being hospitalized in Maryland for side effects of his treatment for brain cancer. McCain will miss the vote this week, which means Majority Leader McConnell has only a 51-48 majority to work with, and can only afford to lose one vote.
The House is expected to take up the conference report on Tuesday, and the Senate will take it up after it passes the House.
SUGGESTED READING:
JENNY BETH MARTIN/TEA PARTY PATRIOTS:
Hill: Jenny Beth Martin: Trump's Tax Reform Bill Will Deliver for Our Businesses and Families
WT: Jenny Beth Martin: Exercising the Power of the Presidency
ABC: Trump Sets Record with Appeals Judge Appointees
AGENDA:
Hill: Congress Braces for Tax and Spending Showdown
FBI:
WSJ: Christopher Wray's FBI Stonewall
FOX: Wife of Demoted DOJ Official Worked for Firm Behind Anti-Trump Dossier
WaPo: 'Journalism for Rent': Inside the Secretive Firm Behind the Trump Dossier
WT: 'Trump Is a F**king Idiot' Ranted FBI Agent Peter Strzok in Text Messages Handed to Congress
Politico: In Texts, FBI Agents on Russia Probe Called Trump an 'Idiot'
DC: Deputy AG Won't Say Whether the FBI Paid for Dossier
DC: Jim Jordan Grills Rosenstein over Dossier, Agent Strzok
WSJ: The FBI's Trump 'Insurance'
DS: After Texts Show Bias of FBI Agents in Russia Probe, GOP Lawmakers Question Justice Official in Testy Hearing
NRO: Yes, Investigate the Investigators
AP: Senator: Comey's Remarks on Clinton Probe Heavily Edited
Politico: GOP Lawmaker: Top FBI Officials Will Be Subpoenaed
IMMIGRATION:
Politico: Dems Back Away from Brink on Dreamers
Hill: Gutierrez Says DACA Fix May Not Come Until 2018
IRS:
WT: Why Lois Lerner Believes U.S. Taxpayers Have 'No Legitimate' Reason To See Her Tea Party Testimony
WaPo: Fallout from Allegations of Tea Party Targeting Hamper IRS Oversight of Nonprofits
RUSSIA PROBE:
NBC: Focus on Flynn, Trump Timeline Suggests Obstruction Is on Mueller's Mind
NRO: Was the Steele Dossier Used To Obtain a FISA Warrant Against Trump's Campaign?
Axios: Scoop: Mueller Obtains 'Tens of Thousands" of Trump Transition Emails
Politico: Trump Transition Lawyer Accuses Mueller of Unlawfully Obtaining Emails
Trump Transition Team Letter to Congress re: Mueller Grabbing Emails
BuzzFeed: Key Officials Push Back Against Trump Campaign's Claim That a Federal Office Illegally Turned Over Emails to Special Counsel
MRC: 'Nation' Writer on Russia 'Hacking': 'I've Never Seen Media Malpractice Like This'
SENATE RULES:
RC: Senate Panel To Consider Rules Change
SEXUAL HARASSMENT:
NBC: Fifty-Six Female Democratic Lawmakers Ask House To Investigate Trump Sexual Misconduct Claims
Politico: Farenthold Won't Seek Reelection
AP: Second Accuser Prompts Call for Nevada Congressman To Go
Politico: Ethics Committee Launches Investigation into Kihuen
Politico: Kihuen Will Not Seek Reelection
Politico: How House Members Quietly Sidestep Harassment Claims
Hill: Exclusive: Prominent Lawyer Sought Donor Cash for Two Trump Accusers
Politico: Female House Candidate Withdraws over Sexual Harassment Claim
Politico: Rep. Scott Denies Sexual Misconduct Allegation
DW: FLOODGATES OPEN: Congress To Be 'Rocked' in Next 72 Hours; Over a Dozen Resignations Coming, Says Reporter
Politico: Paranoia Grips Capitol Hill as Harassment Scandal Spreads
Politico: Franken Urged To Reverse His Resignation
SPENDING:
RC: Democrats Won't Support Another Stopgap, Hoyer Says
Politico: Senate Dems Warn GOP Against Increasing Defense Spending Without Domestic Boost
Politico: House GOP Leaders Eye 'Defense Only' Spending Bill
RC: House GOP Charts Spending Collision with Senate
TAX REFORM:
CATO: The Washington Post's False Tax Narrative
Hill: GOP Eyes Raising Corporate Rate to 21 Percent, Lowering Top Individual Tax Rate
RC: Senate Republicans Prepare Tax Counteroffer
Hill: GOP Edges Away from 20 Percent Corporate Rate
NYT: Republican Tax Bill in Final Sprint Across Finish Line
Mitchell: Grading the House-Senate Republican Tax Plan
Hill: Rubio To Vote 'No' on Tax Bill Unless Child Tax Credit Is Expanded
Hill: Obstacles Emerge as GOP Races to Tax Finish
Hill: Senate Parliamentarian Strikes Language Allowing Churches to Endorse Candidates from Tax Bill
NYT: Republican Tax Bill Faces New Uncertainty Ahead of Expected Vote
Hill: Rubio Now a 'Yes' on the GOP Tax Bill
Hill: Corker To Support Tax Bill in Boost to GOP
Hill: Republicans Unveil Final Version of Tax Bill
WE: Final GOP Tax Bill Raises Tax on Overseas Profits, Keeps Deductions for Medical Expenses, Student Loans
Politico: The Winners and Losers in the GOP Tax Plan
Politico: Historic Tax Reform Vote Lined Up with GOP Bill Finalized
Politico: Tax Bill a Dream Come True for Some GOP Wonks
Axios: Report: McCain Returns to Arizona, Will Miss Tax Vote
WSJ: Democrats Against Ta Reform
TF: Details of the Conference Report for the Tax Cut and Jobs Act
Hill: READ: The Final Text of the Republican Tax Bill
MISCELLANEOUS:
Politico: Paul Ryan Sees His Wild Washington Journey Coming to An End
Politico: Trump, Gold Scissors in Hand, Cuts Red Tape at White House
Hill: Welfare Reform Moving to Center of Republican Agenda
Hill: Lawmakers Look To Punt Controversial Surveillance Law Debate to 2018
WaPo: Doubting the Intelligence, Trump Pursues Putin and Leaves a Russian Threat Unchecked
WaPo: Tracking How Many Key Positions Trump Has Filled So Far
Politico: The Secret Backstory of How Obama Let Hezbollah Off the Hook