Tea Party Patriots Citizens Fund Weekly Report from Washington for 1/15/18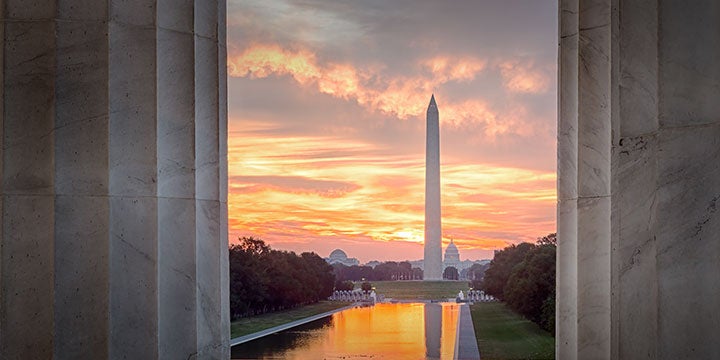 CALENDAR:
The House will return Tuesday, and stay in session through Friday. The Senate will also return Tuesday, and stay in session through Friday.
LAST WEEK ON THE HOUSE FLOOR:
The House came back into session on Monday for a quorum call.
On Tuesday, the House passed three bills under Suspension of the Rules.
On Wednesday, the House passed two Rules, and then passed S. 140, to amend the White Mountain Apache Tribe Water Rights Quantification Act of 2010. Then the House passed H.R. 4567, the DHS Overseas Personnel Enhancement Act of 2017, under Suspension of the Rules.
On Thursday, the House took up S. 139, the FISA Amendments Reauthorization Act. First up was the USA Rights Act, an amendment offered by Justin Amash of MI. The USA Rights Act would prohibit the FBI from querying information obtained without a warrant through Section 702 of the Foreign Intelligence Surveillance Act, and would prohibit so-called "about" searches, where officials query the database not for communications that were "from" or "to" a target, but were "about" that target. That amendment failed, by a vote of 183-233. Then came vote on final passage, and the bill passed by a vote of 256-164. The bill now goes to the Senate, where we expect action this week. Senators Ron Wyden of OR and Rand Paul of KY have vowed to filibuster the legislation if the USA Rights Act is not included.
Then the House took up H.R. 4578, the Counter Terrorist Network Act, and passed it under Suspension of the Rules by a vote of 410-19.
And then they were done.
THIS WEEK ON THE HOUSE FLOOR:
The House will return Tuesday, at which time leaders have scheduled eight bills for consideration under Suspension of the Rules.
On Wednesday and Thursday, the House is scheduled to consider three more bills under Suspension of the Rules.
The House is also scheduled to take up H.R. 2954, the Home Mortgage Disclosure Adjustment Act, H.R. 3326, the World Bank Accountability Act, and H.R. 4712, the Born-Alive Survivors Protection Act.
We also anticipate introduction of a Continuing Resolution to extend current levels of government funding through late February. That will have to pass both House and Senate by the end of the week, because the current Continuing Resolution expires Friday night at midnight.
And at some point, the Democrats are going to try to get a vote on either another move to impeach President Trump, or to censure him. Last time they tried this, they got 58 votes. We'll see how many votes they get this time.
LAST WEEK ON THE SENATE FLOOR:
The Senate returned on Monday evening and voted to invoke cloture on the nomination of William Campbell to be a U.S. District Judge for the Middle District of Tennessee. On Tuesday, the Senate voted to confirm Campbell to that position.
Also on Tuesday, the Senate voted to invoke cloture on the nomination of Thomas Lee Robinson Parker to be a U.S. District Judge for the Western District of Tennessee. On Wednesday, the Senate voted to confirm him to that position.
Also on Wednesday, the Senate voted to invoke cloture on the nomination of Michael Lawrence Brown to be a U.S. District Judge for the Northern District of Georgia. On Thursday, the Senate voted to confirm him to that position.
Later on Thursday, the Senate voted to invoke cloture on the nomination of Walter David Counts, III, to be U.S. District Judge for the Western District of Texas. Later Thursday, the Senate voted to confirm him to that position.
Then the Senate voted to approve a Motion To Proceed to the House message to accompany S. 139, the FISA Amendments Reauthorization Act. The vote on the Motion To Proceed was 68-27.
And then they were done.
THIS WEEK ON THE SENATE FLOOR:
The Senate will return Tuesday, and will resume consideration of the House message to accompany S. 139, the vehicle for the FISA Amendments Reauthorization Act.
We also expect the Senate to take up another Continuing Resolution to extend government funding beyond the Friday deadline.
EARMARKS:
The House Rules Committee has scheduled two hearings for this week – a hearing for Members on January 18, and a hearing for outside groups on January 19.
At a White House meeting last Tuesday, President Trump told lawmakers Congress should consider returning to earmarks. "I hear so much about earmarks and how there was a great friendliness when you had earmarks," he said. "Of course they had other problems, but maybe all of you should start thinking about going back to a form of earmarks."
Of course, it should surprise no one that there's a lot of "friendliness" when swamp dwellers get together to spend the people's money. That's what the Swamp does best. 
IMMIGRATION:
Lots of wheel spinning on the immigration front last week, but no real movement.
The week's action got started on Tuesday, when President Trump hosted a meeting with lawmakers from both chambers and both parties. In an extraordinary televised 55-minute encounter, the President led a discussion that touched on various aspects of the conundrum facing Congress as it tries to do two things – find a legislative fix for DACA, and come to some sort of agreement on a more comprehensive approach to immigration reform.
At one point, CA Democrat Sen. Dianne Feinstein suggested that they should all support what she called a "clean DACA bill." The President seemed to agree with her, until House Majority Leader Kevin McCarthy jumped in to remind him that he needed to see compromises from the Democrats on a host of issues in exchange for the DACA fix she wanted.
Later Tuesday, Judge William Alsup, a federal judge in San Francisco, ruled that the Trump Administration's decision to end the DACA program was wrong, and he issued orders to prevent the Administration from ending the program in March. The Administration said it would appeal the ruling, but the Department of Homeland Security announced later in the week that it would once again accept applications for renewal of DACA status for those who already had it. The announcement made clear that no one who did not already have such status would be allowed to apply for work authorization.
I wouldn't put too much stock in Judge Alsup's ruling. The Supreme Court has overturned his rulings on DACA before, and the Court will likely do so again. Last fall, the judge ordered the Trump Administration to release internal White House documents related to the decision to overturn DACA. The government filed an emergency appeal to the Supreme Court, seeking to protect its internal deliberations. Then, in what The New York Times described as an "unusual move," Judge Alsup filed his own brief to the Supreme Court. That apparently didn't do much to impress the justices – the Supreme Court ruled last month, without recorded dissent, that the judge had no right to see the Administration's internal deliberations.
On Wednesday, a group of House Republicans, led by Bob Goodlatte, the Chairman of the House Judiciary Committee, and Michael McCaul, the Chairman of the House Homeland Security Committee, introduced their own solution. Their bill – H.R. 4760, the Securing America's Future Act of 2018 – would institute more aggressive interior enforcement in exchange for addressing the so-called "Dreamers." In addition to Goodlatte and McCaul, moderate Martha McSally of AZ and more conservative Raul Labrador of ID are principal co-sponsors of the legislation.
The bill would give current DACA recipients a temporary, three-year legal status that could be renewed indefinitely, but would not allow a path to citizenship.
The bill would also authorize $30 billion to build a border wall and implement tougher border security measures. It would end chain migration and end the visa lottery program. It would also mandate E-Verify, allow the Department of Justice to withhold grant money from sanctuary cities, and increase the criminal penalties for deported criminals who return to the U.S. illegally. And it would reduce legal immigration levels by 25 percent.
House conservatives are pressuring GOP leadership to bring the bill to the floor for a vote. They want to strike first, before the Senate holds a vote on some kind of legislation addressing Dreamers. And even though President Trump praised the bill in his Tuesday White House meeting, Speaker Ryan and his leadership team have not yet committed to bringing the bill to the floor.
On Thursday, a bipartisan group of six Senators announced that they had reached a deal that would provide the legislative fix to keep DACA recipients from being deported. They went to the White House to present the plan to President Trump, but were surprised to find others in the meeting, including immigration hardliners like Sen. Tom Cotton of AR and David Perdue of GA.
Under the terms of their agreement, the package would allocate $2.7 billion for border security, which includes the president's request for $1.6 billion for planning and construction of a border wall, and $1.1 billion for security infrastructure and technology. It would also include a 12-year pathway to citizenship for Dreamers, shortened to just 10 years for those who already have DACA status – they would get two years of credit for already holding DACA permits.
The plan would prevent green card holders from being allowed to sponsor their adult children until they first get their own citizenship. And it would address chain migration by preventing illegal immigrant parents who brought their children illegally to the U.S. from being able to access a pathway to citizenship by being sponsored by their children. But the parents would be able to obtain a three-year provisional legal status that could be renewed.
The legislation would effectively terminate the visa lottery, reallocating those visas to a separate program called Temporary Protected Status, for immigrants facing natural disasters or civil unrest in their home countries. President Trump has recently ended TPS for immigrants from El Salvador, Nicaragua, Haiti and Sudan.
President Trump quickly rejected the plan, and even called it "a step backward."
When President Trump was being briefed on the plan, he asked, according to Illinois Democrat Sen. Dick Durbin, one of the participants, why the U.S. was admitting immigrants from what he called "shithole countries," suggesting instead that the U.S. needed more immigrants from countries like Norway.
Democrats and the media, predictably, went nuts. So did some Republicans.
One of those Republicans was Lindsey Graham of SC, who is this week's example of "People Who Live in Glass Houses Should Not Throw Stones." On Saturday, one day after he said he scolded the President for using the word "shithole" to describe certain less than desirable countries, the Daily Wire published a piece that quoted Graham using a similar term – "hellhole" – to describe Latin American countries at a Senate panel meeting in 2013.
Said Graham in 2013, "The people coming across the southern border live in hellholes. They don't like that. They want to come here. Our problem is we can't have everybody in the world who lives in a hellhole come [into] America … There are 11 million people coming through the southern border 'cause they come from countries where they can't find work and life is miserable."
And then, because God loves irony, it was up to – wait for it – Sen. Jeff Sessions to upbraid Sen. Graham for his remarks, saying Graham's characterization of Mexico as a whole was not accurate and there are many good people in Mexico.
Go figure.
On the Sunday shows, two GOP Senators – Tom Cotton and David Perdue, both of whom were in the Thursday meeting where President Trump is alleged to have made the remarks – denied hearing the comment. So did DHS Secretary Kirstjen Nielsen. And the Daily Wire ran a piece pointing out that Durbin had a history of lying about what was said in private White House meetings, recounting a tale from the Obama Administration where then-White House Press Secretary Jay Carney denied something Durbin attributed to a House GOP leader. So there's that.
Meanwhile, there's a separate, smaller group of legislators – the party whips from each house and both parties – that's also meeting on immigration. Keep your eye on them. They haven't released anything yet, but because they're the party officials tasked with counting heads and counting votes, they may have the best sense of what's acceptable to a majority of both houses.
IRAN:
On Friday, the White House announced that President Trump would once again waive sanctions against Iran that were lifted as the result of President Obama's 2015 Iran nuclear deal. But the Trump Administration is also imposing new sanctions on Iran in response to Iran's ballistic missile program and its ongoing crackdown on anti-government protestors. And the President declared that this would be the last time he would issue such waivers, and he called for more cooperation from European signers to the agreement and a legislative fix.
Said the President, "Today, I am waiving the application of certain nuclear sanctions, but only in order to secure our European allies' agreement to fix the terrible flaws of the Iran nuclear deal … This is a last chance. In the absence of such an agreement, the United States will not again waive sanctions in order to stay in the Iran nuclear deal. And if at any time I judge that such an agreement is not within reach, I will withdraw from the deal immediately. No one should doubt my word."
OBAMACARE:
Now that ObamaCare's individual mandate has been repealed, GOP lawmakers are looking at their next target – the employer mandate. The law requires businesses with 50 employees or more to provide health insurance to their employees, or pay a fine. It's been in effect since 2015. Many businesses are happy to offer their employers coverage – benefits are, after all, part of the standard compensation package that employers use to recruit and retain high-quality employees – but they chafe under the reporting requirements and the restrictions on coverage mandated by the law.
Representatives Devin Nunes of CA and Mike Kelly of PA recently introduced legislation to suspend the mandate, thereby canceling any penalties that would imposed on businesses for any year from 2015 to 2018.
No floor action has been scheduled yet. We'll keep our eyes on this.
RUSSIA PROBE:
On Tuesday, Democratic Sen. Dianne Feinstein, the Ranking Member of the Senate Judiciary Committee, unilaterally released the 312-page transcript of the committee's interview with Glenn Simpson, one of the founders of the GPS Fusion opposition research firm under whose auspices was prepared the Steele Dossier. You'll find a link to the testimony in the Suggested Reading.
SPENDING:
We're now less than a week away from the end of the current Continuing Resolution, and GOP leaders still have not found a solution to their funding dilemma. On their right, defense hawks in the GOP Conference are demanding more defense spending, and are threatening to vote against another short-term funding bill unless they first have a long-term agreement in hand to fund the Pentagon. And even though GOP leaders insist that a DACA fix doesn't have to be a part of the government funding solution, Democrats disagree, and are threatening to withhold their votes unless a DACA fix can be agreed to as part of the spending deal.
If they can't count on passing the CR with just GOP votes, Speaker Ryan and his leadership team will have to look to Democrats for enough votes to get to 218. So I expect we'll see inclusion of a reauthorization of the Children's Health Insurance Program added to the CR as a means of wooing Democrat votes – Ryan and his team think Democrats would find it hard to vote against reauthorization of CHIP funding.
So look for the leadership to attempt to pass a short-term, four- or five-week Continuing Resolution that would extend government funding until February 16 or February 23.
SUGGESTED READING:
JENNY BETH MARTIN/TEA PARTY PATRIOTS:
WT: Jenny Beth Martin: Advice For Jeff Sessions In The New Year
Hill: Jenny Beth Martin: Oprah And Hollywood Women Must Fight Abusive Culture On Capitol Hill
DS: Conservative Group Urges Trump, GOP To Fight ObamaCare, Illegal Immigration
AGENDA:
Politico: White House Preparing For Trade Crackdown
Hill: This Week: Time Running Out for Congress To Avoid Shutdown
EARMARKS:
Politico: House GOP Mulls Lifting A Ban On Earmarks
NRO: The Return of Earmarks Won't Solve Congressional Irresponsibility
IMMIGRATION:
LA Times: Federal Judge In San Francisco Temporarily Blocks Trump's Decision To End  DACA Program
Politico: Judge Blocks Trump's Wind-Down Of Dreamers Program
Hill: Judge Blocks Trump's Move To End DACA
NRO: A Ludicrous Ruling That Trump Can't End DACA
WSJ: U.S. Resumes Accepting DACA Renewals
NYT: Trump's Negotiations On Immigration, Unfolding On Camera
Politico: Dreamer Talks Still Scrambled After Trump's Freewheeling Summit
Politico: Democratic Leaders Face Internal Mutiny Over Dreamer's Deal
Hill: Republicans Unveil Harder Line Fix For DACA
Hill: Left Fears Democrats Will Give Too Much On Immigration
McClatchy DC: GOP Negotiators Say Trump Aide Stephen Miller Is Standing In The Way Of An Immigration Deal
Politico: Trump Rebuffs Dreamers Deal Reached By Senators
WaPo: Trump Derides Protection For Immigrants From 'Shithole' Countries
WT: Democrats To Try To Censure Trump over Harsh Immigration Comment
DW: REPORT: Dick Durbin Has a History of Lying About Private White House Meetings
Hill: GOP Senator: Trump Did Not Make 'S—hole' Comment
Hill: Cotton Hits Durbin for Claims of Trump's 'S—hole Countries' Comment
Hill: DHS Secretary on Trump's 'S—hole' Comments: 'I Don't Recall Him Saying That Exact Phrase'
Hill: Five Hurdles to a Big DACA and Border Deal
Hill: Dems Fear 'Stephen Miller Ambush' on Immigration
Politico: Trump's 'Shithole' Remarks Roil Immigration Talks
Politico: Pelosi: Five White Guys Leading DACA Talks Should Open A 'Hamburger Stand'
Politico: Ryan Squeezed by Conservatives on DACA Vote
IRAN:
AP News: AP Sources: Trump To Extend Sanctions Relief For Iran
Free Beacon: White House, Congress Scramble To Save Iran Nuclear Deal In Face Of Opposition
WaPo: Trump Expected To Keep Sanctions Relief For Iran, But May Add New Penalties
FOX: Trump Waives Iran Nuclear Sanctions, in 'Last Chance' for Obama-Era Deal
Hill: Trump Waives Iran Sanctions for What Administration Says Is Last Time
OBAMACARE:
Politico: Trump's Secret Plan To Scrap ObamaCare
NYT: Individual Mandate Now Gone, GOP Targets the One for Employers=
RUSSIA PROBE:
Politico: 'Human Source' In Trump's Orbit Contacted FBI, Fusion GPS Co-Founder Told Senators
NYT: Democratic Senator Releases Transcript of Interview with Dossier Firm
NYT: Read the Transcript of Glenn Simpson's Testimony to Congress
NRO: The Senators' Criminal Referral Of Dossier Author Steele
NRO: Politicizing Steele's Raw, Unverified 'Intelligence'
WT: Fusion GPS, Firm Behind Disputed Russia Dossier, Retracts Its Claim of FBI Mole in Trump Camp
NRO: McCarthy: Anatomy of a Farce
SEXUAL HARASSMENT:
AP: $300K To Settle Sex Discrimination Claims Against Congress
Politico: House Closes In On Plan To Fix Its Workplace Harassment System
WaPo: How a Congressional Harassment Claim Led to a Secret $220,000 Payment
SPENDING:
WaPo: In Next Round Of Budget Talks Dreamers Are Set To Dominate
WSJ: Trump Administration Seeks 18 Billion Over Decade To Expand Border Wall
Politico: Republicans: Budget Deal Prospects Are Dimming
Politico: GOP May Skip Budget, Kneecapping 2018 Ambitions
Politico: GOP Leaders Feel Squeeze As Shutdown Threat Nears
SURVEILLANCE:
Hill: House Votes To Renew NSA Spying, Rejects Reform Push
Politico: Surveillance Bill Clears Hurdle Amid Confusion Over Trump Tweets
URANIUM ONE:
DW: Indictment Handed Out in Russian Bribery Case Involving Uranium One, Hillary Clinton
MISCELLANEOUS:
NYT: Steve Bannon Steps Down From Breitbart Post
AP: Trump Work Requirements Rewrites Health Care Rules for Poor