Tea Party Patriots Citizens Fund Weekly Report from Washington for 10/15/18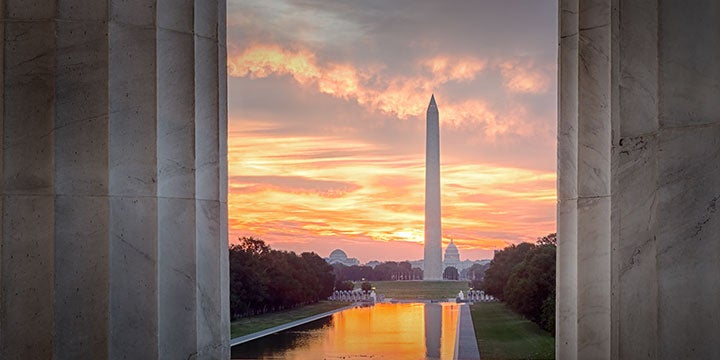 CALENDAR:
The House and Senate are both in recess, and will not return until November 13.
LAST WEEK ON THE HOUSE FLOOR:
The House was in recess last week.
THIS WEEK ON THE HOUSE FLOOR:
The House is in recess this week.
LAST WEEK ON THE SENATE FLOOR:
The Senate returned to work on Tuesday, and voted to invoke cloture on the motion to concur in the House amendments to S. 3021, the Water Resources Development Act.
On Wednesday, the Senate voted in favor of the motion to concur in the House amendments to S. 3021.
Later Wednesday, the Democrats forced a roll call vote on a Congressional Review Act resolution that would have overturned the Trump Administration's new rule making legal the sale for up to a year of short-term, limited duration health insurance. GOP Sen. Susan Collins of ME joined with 49 Democrats in voting for the resolution, making it a 50-50 tie. Since it takes a majority to pass such a resolution, there was no tie-breaking vote needed, and the measure failed.
For some reason, Democrats seem to think it makes sense to reduce consumer choices for health care, and they think it makes sense to call that to everyone's attention a month before an election.
Later on Wednesday, the Senate voted to invoke cloture on the nomination of Jeffery Bossert Clark to be Assistant Attorney General.
On Thursday, the Senate voted to confirm him to the position.
Then the Senate voted to invoke cloture on the nomination of Eric S. Dreiband to be Assistant Attorney General. And then the Senate voted to confirm him to the position.
Then the Senate voted to invoke cloture and confirm the nominations of David James Porter to be a U.S. Circuit Judge for the Third Circuit, Ryan Douglas Nelson to be a U.S. Circuit Judge for the Ninth Circuit, and Richard J. Sullivan to be a U.S. Circuit Judge for the Second Circuit. Then the Senate voted to confirm another six U.S. District Judges with roll call votes, and another six U.S. District Judges by voice vote.
On top of that, 21 executive branch nominees were cleared by unanimous consent.
Why so many judges and executive branch nominees in such a short period of time? Because Leader McConnell had the Democrats over a barrel. Remember, there are no fewer than 10 Senate Democrats running for reelection in states carried two years ago by President Trump. Five of them are in states the President carried by double digits. And while not all 10 of them are in competitive races right now, at least six of them – Heidi Heitkamp in ND, Joe Donnelly in IN, Claire McCaskill in MO, Bill Nelson in FL, Jon Tester in MT, and Joe Manchin in WV – are in very competitive races, and they all want to be back home campaigning.
So Democrat leader Chuck Schumer counted up all the judges that could be confirmed between now and November 1, if the Democrats used up all the time available to them on each of the nominations, and concluded he might as well cut a deal with McConnell. And before you start grousing about McConnell not driving a harder bargain, remember, he also got 21 executive branch nominations confirmed, too.
So the Senate is now in recess until November 13.
THIS WEEK ON THE SENATE FLOOR:
The Senate is in recess.
COURTS:
In addition to the 15 circuit court and district court judges the Senate confirmed last week, there are 27 more judges in the queue. Seven more were reported out of the Judiciary Committee last week, and five more had their confirmation hearings last week, which means they could see committee action later this month. Plus, there's now a new vacancy on the Circuit Court of Appeals for the District of Columbia circuit – the vacancy left behind by Judge Brett M. Kavanaugh.
In less than two years, the Trump Administration has nominated and the Senate has confirmed two Supreme Court justices, 26 circuit court judges, and 41 district court judges.
FBI/DOJ:
According to James Baker, the former general counsel of the FBI, Rod Rosenstein's conversations about secretly recording President Trump and working to recruit cabinet members to invoke the 25th Amendment to remove the president from office were not a joke. So says both The Hill and The New York Times, citing sources who leaked parts of his testimony to the joint House Judiciary Committee and Oversight and Government Reform Committee investigation.
"As far as Baker was concerned, this was a real plan being discussed … It was no laughing matter for the FBI," said one source who was described as being "directly familiar with the congressional investigation."
That would have made for a very interesting discussion with Deputy Attorney General Rod Rosenstein, who had been expected to show up Thursday for an interview by members of the two committees. But that interview never took place, apparently because of disagreements over whether it will be a transcribed interview or a more informal meeting.
The meeting has not yet been rescheduled.
On a related front, members of the two committees are also interested in meeting with Fusion GPS co-founder Glenn Simpson. He let it be known through his lawyer last week that he has no intention of answering their questions, and will invoke the 5th Amendment if called.
Stay tuned.
IMMIGRATION:
House Majority Leader Kevin McCarthy – doing his best to build support among conservative Members of Congress for his bid to become the next Speaker of the House – on Friday announced he would be introducing a new bill getting tough on illegal immigration.
How do I know this bill is part of an effort to burnish his conservative credentials? Because he very consciously chose to give it as an exclusive to Breitbart.
The bill does not say anything about the illegal immigrants known as "Dreamers."
The bill does, on the other hand, fully fund the president's border wall, with more than $23 billion more than what has already gone to fund wall construction. In addition, the bill contains several other sections that have already passed the House of Representatives on their own, including Kate's Law, which passed the House 257-167 last year; the No Sanctuary for Criminals Act, which passed the House by 228-195 last year; the Criminal Alien Gang Member Removal Act, which passed the House last year by 233-175; and two resolutions that passed the House earlier this year, including one that upholds and honors Immigration and Customs Enforcement, and another that put the House on record against allowing illegal immigrants to vote in local elections.
STAFFING:
On Tuesday, U.S. Ambassador to the United Nations Nikki Haley announced her intention to resign her position in January. Initial speculation on a replacement centered on former Trump deputy national security adviser Dina Powell, who had left the Administration last year to go back to her old haunt at Goldman Sachs. After letting the speculation simmer for a few days, on Thursday she made it known that she would not be taking the post. That leaves the Administration looking for another high-profile female to replace Haley – and potential nominees include former New Hampshire Republican Senator Kelly Ayotte, former Texas Republican Senator and current U.S. Ambassador to NATO Kay Bailey Hutchison, and Nancy Brinker, founder of the Susan G. Komen Breast Cancer Foundation, among others.
On another key staffing front, The Washington Post reports that people familiar with the decision say President Trump has selected Washington lawyer Pat Cipollone to replace Don McGahn as White House Counsel.
TPPCF ENDORSEMENTS:
SENATE:
INCUMBENTS:
CHALLENGERS/OPEN SEAT RACES:

Mike Braun, Indiana
Josh Hawley, Missouri
Matt Rosendale, Montana
Patrick Morrisey, West Virginia
Leah Vukmir, Wisconsin
Lou Barletta, Pennsylvania

TOSS-UP RACES:

Martha McSally, Arizona
Marsha Blackburn, Tennessee
Dean Heller, Nevada
Rick Scott, Florida
HOUSE:
INCUMBENTS:

Jody Hice, GA-10
Steve King, IA-04
Thomas Massie, KY-04
Mark Meadows, NC-11
Ted Budd, NC-13
Jim Jordan, OH-04
Warren Davidson, OH-08
Scott Perry, PA-10
Jeff Duncan, SC-03
Louie Gohmert, TX-01
Randy Weber, TX-14
Mike Cloud, TX-27
Dave Brat, VA-07
Alex Mooney, WV-02

CHALLENGERS/OPEN SEAT RACES:

Russ Fulcher, ID-01
Mark Harris, NC-09
Jay Webber, NJ-11
Mark Green, TN-07
Dan Crenshaw, TX-02
Chip Roy, TX-21

TOSS UP RACES:

Jeff Denham, CA-10
Steve Knight, CA-25
Mimi Walters, CA-45
Dana Rohrabacher, CA-48
Mike Coffman, CO-06
Carlos Curbelo, FL-26
Rod Blum, IA-01
David Young, IA-03
Peter Roskam, IL-06
Mike Bost, IL-12
Randy Hultgren, IL-14
Kevin Yoder, KS-03
Andy Barr, KY-06
Bruce Poliquin, ME-02
Mike Bishop, MI-08
Jason Lewis, MN-02
Erik Paulsen, MN-03
Tom MacArthur, NJ-03
Leonard Lance, NJ-07
Joe Faso, NY-19
Claudia Tenney, NY-22
Steve Chabot, OH-01
Brian Fitzpatrick, PA-01
Keith Rothfus, PA-17
John Culberson, TX-07
Pete Sessions, TX-32
Mia Love, UT-04
Scott Taylor, VA-02
Barbara Comstock, VA-10
SUGGESTED READING:
JENNY BETH MARTIN/TEA PARTY PATRIOTS:
Hill: Jenny Beth Martin: Democrats Must End Mob Rule
AGENDA:
AP News: Senate Democrats Lose Health Care Vote, Hope It's Campaign Fodder
Hill: GOP Lame Duck Agenda Grows As House Control Teeters
RC: Senate Starting Campaign Recess 2 Weeks Early, Gone Through Midterm Elections
COURTS:
Hill: Trump Faces New Decision On Second Most Powerful Court
WE: Mitch McConnell: Forget Merrick Garland GOP Can Confirm A Supreme Court Justice In 2020 If It Wants
WaPo: Grassley Says He Would Not Allow Supreme Court Vacancy To Be Filled In 2020
WaPo: Is Mitch McConnell Doing Filling Supreme Court Seat An Election Year?
Politico: Democrats Forced To Choose Between Campaigning And Judicial Fights
WT: Republicans Push To Confirm More Than 40 Judges Before Midterms
Politico: Democrats Agree To Confirmations Of 15 Trump Judges
FBI/DOJ:
Hill: Trump Says He Has No Plans To Fire Rosenstein
USAT: Trump Puts To Rest Speculation He Will Fire Rosenstein, Says They Get Along 'Very Well'
Sara Carter: Former Top FBI Lawyer Testified That Rosenstein Seriously Considered Secretly Recording Trump
Hill: Former FBI Lawyer: Plot To Record, Remove Trump Not A Joke
NYT: Former Top FBI Lawyer Says Rosenstein Was Serious About Taping Trump
CNN: Rosenstein Dodges House Judicial Committee – For Now
WT: Rosenstein Dodges House Judiciary Committee – For Now
Politico: Fusion GPS Co-Founder Spurns House GOP Subpoena
FOX: New Details Emerge on Anti-Trump Dossier as House GOP Seeks Fusion GPS Boss Testimony
IMMIGRATION:
RC: Ryan Promises 'Big Fight' On Border Wall Funding, Doesn't Rule Out Partial Shutdown
Breitbart: House Majority Leader McCarthy Introducing Bill To Fully Fund Border Wall, Making Midterm Immigration Referendum
WE: McConnell To Seek $5B for Border Wall
WT: House GOP Leader Announces Get-Tough Immigration Bill
LEADERSHIP:
Politico: McCarthy Rebrands Himself
STAFFING:
Hill: Haley Resigns As US Ambassador To UN
Hill: GOP On Timing Of Haley's Announcement: Unusual And Odd
WaPo: Haley's Departure Sparks A Battle For The Future Of Trump's Foreign Policy
Politico: Dina Powell Tops White House List For UN
Politico: Eyeing Midterm Gender Gap, Trump Aides Seek Woman for UN Post
Politico: White House Considers 2 Female Ambassadors To Replace Haley at UN
WaPo: Trump Has Chosen Washington Lawyer Pat Cipollone as Next White House Counsel, People Familiar with Decision Say