Action Items for this Week: Oct 1 – Oct 4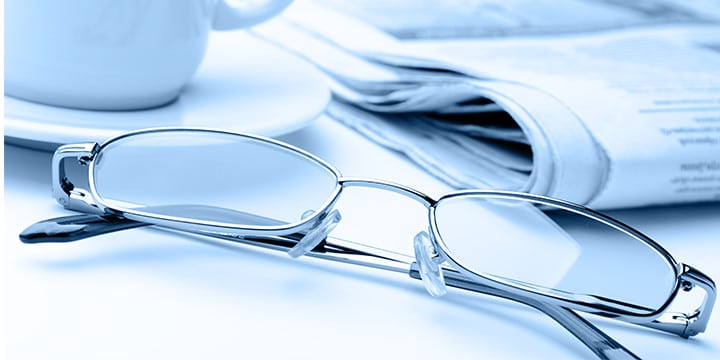 Action Items for this Week: Oct 1 – Oct 4
WASHINGTON REPORT FOR 10/1/2018
CALL TO ACTION
We have a list of 7 ways to take action this week. You could divide it up and do one each day, or you may find you want to do multiple each day. However you choose to do it, let's roll!
Text-a-voter using teapartypatriots.org/text. We are the only conservative group to have a GOTV texting system and can therefore match what the left has been doing for nearly a year. Please sign up to send Get Out The Vote texts to Republicans that don't usually vote in midterms!
Hold a rally this week to support Brett Kavanaugh and due process. These should be fast, flash rallies. Don't worry about trying to get a stage and a sound system and guest speakers. There needs to be as many of these as we can get – multiple in the same city is great! Get your flags and some homemade signs and head out to an intersection. Please add your rally to our events page, however, so that others can find you and join you! Scroll down for sign ideas.
Call your Senators (especially for AZ, ME, AK, and WV) to tell them to vote to confirm Kavanaugh. (Call the Capitol Switchboard at 202.224.3121 and ask to be transferred to each Senators' office.) If you have a Democrat Senator, it's ok to spend a couple of minutes letting them know that they have constituents that support Kavanaugh, but you could also spend time calling the squishy Republicans below if you'd rather. And then call & email the Senators that are wavering. Their contact information is below.
AZ Sen. Jeff Flake
Phone: 202-224-4521
Email: https://www.flake.senate.gov/public/index.cfm/contact-jeff
AK Sen. Lisa Murkowski
Phone: (202)-224-6665
Email: https://www.murkowski.senate.gov/contact/email
ME Sen. Susan Collins
Phone: (202)224-2523
Email: https://www.collins.senate.gov/contact
WV Sen. Joe Manchin
Phone: 202-224-3954
If you are a woman, write a letter to Senator Jeff Flake in support of Brett Kavanaugh and due process. Last week, Senator Flake was cornered by liberal activists who shamed him for saying he would vote to move Kavanaugh's nomination to the Senate floor. He needs to hear from women who support Kavanaugh. Please consider writing a short letter explaining your support for Judge Kavanaugh, and asking Senator Flake to confirm him. Email your letter to jennybethmartin@teapartypatriots.org and we will ensure that it gets to his office in a timely manner. Don't let the radical feminist left speak for all women!
Also note, we have survivors of sexual assault that have told us about their support for Brett Kavanaugh because they still believe in innocent until proven guilty as a principle, and they don't hold all men guilty for the crimes of some. If you are a survivor and would like to take part in this, hearing from you could make a difference for some of these weak-kneed Senators. Thank you!
Stay up to date on time-sensitive calls to action using:
Go to our Support Kavanaugh Hub Page for talking points, a toolkit, updated information, and everything else you will need to support Brett Kavanaugh. You can sign the petition to support Kavanaugh here as well, if you haven't already.
Donate to Tea Party Patriots Citizens Fund. Every voter phone number and address costs money. In order to reach those voters and get them to turn out, we need volunteers and we need money to buy the voter information. If you are able, please donate at the link to help us buy voter data.
TALKING POINTS
The bottom line is this: Confirm Brett Kavanaugh, or you will be confirming the politics of smear and character assassination.
In America, we are all presumed innocent until proven guilty. Period. There is zero evidence or corroboration to support these allegations, and an avalanche of evidence that proves Judge Kavanaugh is an upstanding, good, kind, and just man.
Judge Kavanaugh has been ready to testify under oath since the day the allegation was made. He looks forward to the hearing where he can clear his name of this false allegation.
Judge Kavanaugh has categorically and unequivocally denied this allegation. He has repeatedly stated he was not at the party described by Ms. Ford and has never treated any woman in this way.
All three people, in addition to Judge Kavanaugh, Ms. Ford alleged to have been present at the party have said they have no recollection of the incident or even the party. One of the people is a lifelong friend of Ms. Ford's who said she does not know Judge Kavanaugh at all; the other two people were friends with Judge Kavanaugh and said they never saw him act this way towards anyone.
On Friday, close to 100 women who personally know Judge Kavanaugh held an #IStandWithBrett press conference in Washington, DC voicing support for him and speaking about his impeccable treatment of women. The women ranged from past high school girlfriends, former staff, and past and present colleagues. Numerous letters have been submitted to the Senate Judiciary Committee from these women and others speaking to his unfailing respect and advocacy for women as friend, judge, boss, professor, and colleague.
The Senate Judiciary Committee has continued to accommodate the demands of Ms. Ford while Judge Kavanaugh has been repeatedly made to wait to publicly clear his name before the Committee and the American people.
Judge Kavanaugh and his family are facing death threats and relentless harassment. They deserve a quick resolution.
The New Yorker published new allegations against Judge Kavanaugh despite the fact that it and the New York Times found zero evidence or first-hand corroborations.
Ronan Farrow, one of the authors of the article, admitted there has been no eyewitness confirmation Debby Ramirez's allegations.
Jane Mayer, one of the authors of the article, admitted that their only corroborating witness did not actually see anything happen and heard the story second-hand.
Even the accuser's best friend at the time said she had never heard of the allegation from her or from anyone else at school.
The accuser was originally unsure if Kavanaugh was even responsible and only came forward after talking with a lawyer recommended by Senate Democrats for six days.
As the Wall Street Journal Editorial Board wrote, this is the terrifying new standard radical Democrats are using to force Judge Kavanaugh to prove he is innocent, without any evidence to prove he is guilty.
Senator Lindsey Graham calls this "the total collapse of the traditional confirmation process" being replaced with "wholesale character assassination."
Democrat Senators Coons, Durbin, Gillibrand, Hirono, and Peters all called for a Senate hearing to allow Christine Blasey Ford to testify about her accusations. The Republicans agreed, and within two days, each and every one of the Democrats listed here rescinded their call for a Senate hearing and in messaging collusion, instead demanded a full FBI investigation. They did this knowing that this isn't a matter for the FBI to investigate.
Sen. Feinstein sat on the first allegation for two months, through 30 hours of testimony and private meetings where she could have respected Dr. Ford's request for anonymity and respected Judge Kavanaugh's due process rights
BACKGROUND INFORMATION
SHARE ON TWITTER