Action Items for this Week: Nov 18 – Nov 22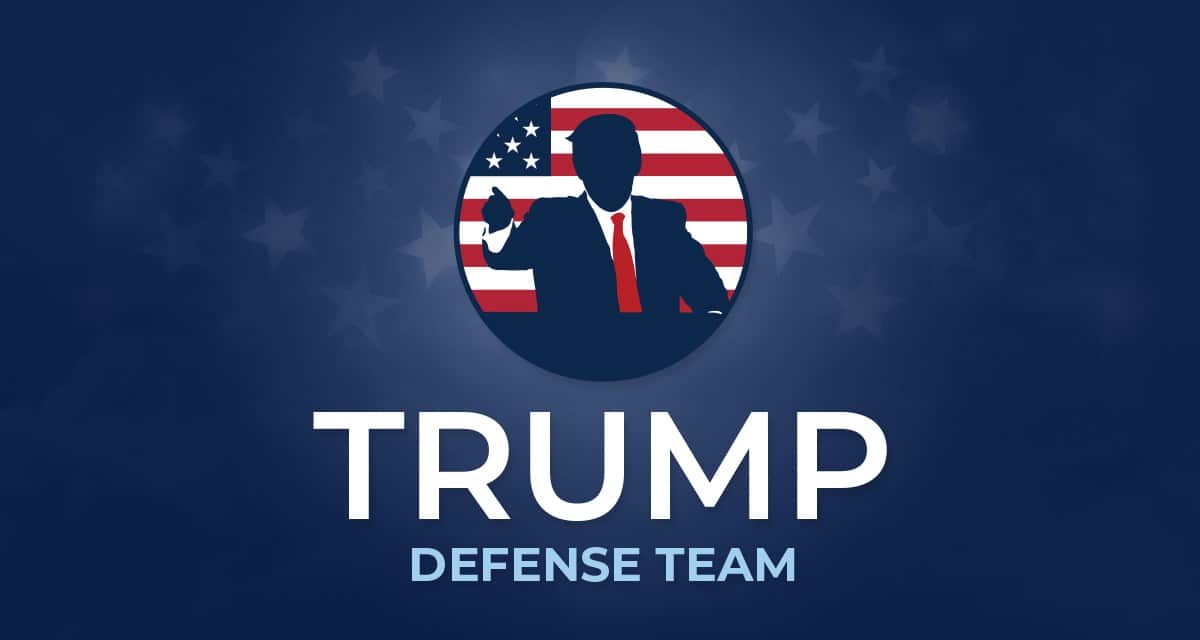 THIS WEEK'S FEATURED ACTION ITEMS
We are now working with over 100 conservative organizations to fight against this bogus impeachment effort in a unified, coordinated way. The action items this week, and likely for the next few weeks, will be tied to the actions from the coalition.
We've been asked to be prepared and able to serve as a rapid response team next week as the House Intel committee holds public hearings. We need to help push out the facts in radio, tv, and print interviews, on social media, to your email networks, and in speeches.
ACTION ITEM #1
Take the time to read the key points linked below from both Intel and Oversight about the released transcripts to prepare for next week's public hearings.
ACTION ITEM #2
Email or text statewide and local elected officials and other statewide and local leaders of groups (tea party groups, other conservative/likeminded groups) to ask them to join the Trump Defense Team coalition and serve as rapid responders next week. Just copy and paste the email and/or text message templates from the dropdown area below.
Are you currently doing media, sending email updates to your list, giving speeches, answering questions for people in your network, or sharing information on social media to help fight impeachment?
If so, may I add you the Fight Impeachment Now/Trump Defense Team so we can act as a force multiplier for Republicans on Capitol Hill as they fight the impeachment effort over the next few weeks? You can simply go to https://forms.gle/BiHiLX42gp5EfBmy8 to sign up. Give my name as the person who referred you. Thank you!
Dear ___ELECTED OFFICIAL NAME____, OR Dear ___STATE, DISTRICT, OR LOCAL LEADER____,
Are you currently doing media, sending email updates to your list, giving speeches, answering questions for people in your network, or sharing information on social media to help fight impeachment?
As the House begins public hearings, those Congressmen and Senators fighting to defend the President will urgently need our help.  You know that President Trump and the Republicans in Congress cannot count on the mainstream media to get the full story and truth out. They need you and others like you across the country to amplify the truth that the President's defenders on Capitol Hill are working so hard to get out to the American people. You have the unique ability to do this not only through your networks (email, social media, local groups, etc.) but also with your ability to reach state and local media through earned media.
Members of Congress have asked our coalition to help them fight AGAINST impeachment and recruit rapid responders to spread the facts and correct misinformation to our networks and through earned media. Will you please join the Fight Impeachment Now/Trump Defense Team coalition so that we can act as a force multiplier for their actions?
As a member of the coalition, you will have access to behind the scenes updates from Capitol Hill, frequent and timely news articles and op-eds relevant to fighting impeachment, and the ability to share your posts, articles, op-eds for others to cross-promote. The coalition will communicate with you through email, text messages, and Capitol Hill briefings via conference calls.
Will you please join today so we are ready to help Republicans in Congress fight next week as the hearings begin?
NOTE: Some people may want to join the coalition in their individual capacity rather than with their group, or may not have a group, or may want to join without formally and publicly listing their names. It is acceptable to join either individually or without listing your name or group name publicly.
Please join the coalition by filling out this form https://forms.gle/RDQdwk8XjNKScgah7. If you have any questions or concerns, please feel free to contact Kevin Mooneyhan (copied here, c: 904-710-5441), Keli Carender (copied here, c: 202-370-9842), or me directly (c: 404-285-5853).
PS: If you know other elected officials in your state who would like to participate in the coalition, please forward this email to them. We are looking for leaders and heads of organizations (state groups too, not just national) and current and former elected officials.
In liberty,
Jenny Beth Martin, Honorary Chairman, Tea Party Patriots Action
The Honorable Jim DeMint, Conservative Principles Institute
The Honorable David McIntosh, Club for Growth
Brent Bozell
David Bozell, For America
Adam Brandon, FreedomWorks
The Honorable Ken Blackwell, Constitutional Congress, Inc.
David Bossie, Citizens United
Rick Manning, Americans for Limited Government
Penny Nance, Concerned Women for America
Marjorie Dannenfelser, SBA List
Scott Parkinson, Club for Growth
Noah Wall, FreedomWorks
Colby Bledsoe, FreedomWorks
Keli Carender, Tea Party Patriots Action
Kevin Mooneyhan, Tea Party Patriots Action
James L. Martin,60 Plus Association
Eunie Smith, Eagle Forum
Barry Meguiar, Ignite America
George Rasley, ConservativeHQ.com
Saul Anuzis, 60 Plus Association
David Roberts, Defiance Press & Publishing, LLC
Richard Viguerie, Conservative HQ. Com
Floyd Brown, America Fighting Back PAC
+ over 80 more conservative leaders
ACTION ITEM #3
On social media, follow the members of the House Republican members of the Intel Committee, Judiciary Committee, and Oversight Committee. Note: FreedomWorks and ForAmerica are going to run point on social media for rapid response next week. Watch for updates all week regarding social media.
[donate organization="TPPCF"][/donate]