Action Items for this Week: May 14 – May 18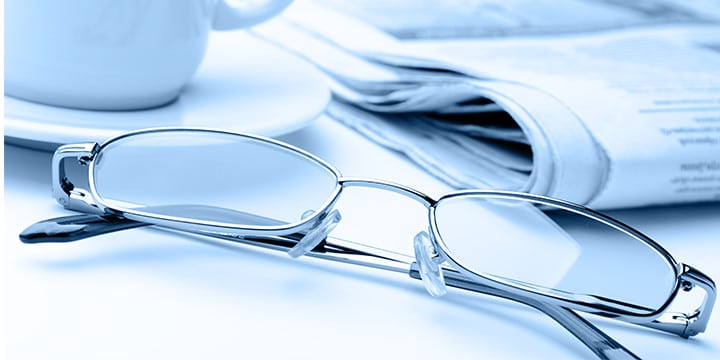 On May 22nd, Texas will hold its primary runoff contests, and we couldn't be more excited about the three candidates we have endorsed – Bunni Pounds in TX-05, Chip Roy in TX-21, and Michael Cloud in TX-27. Bunni, Chip, and Michael are all strong conservatives who will look to the Constitution to guide their votes in the House, and they will promote policies that protect and enhance individual liberty.
Can we count on you to do at least one of the following action items?
Share our endorsement statements for Bunni Pounds, Chip Roy, Michael Cloud in TX-27 with your friends on social media.
Sign up to make phone calls to conservative voters in Texas. Even if you don't live in Texas, your calls make a huge impact. (Did you know that in the 2016 elections, our activists made more than 2 million calls to fellow conservative voters in target states? These calls are one of the easiest and most effective ways to engage!)
If you live in Texas, consider writing a letter to the editor of your local newspaper, explaining why either candidate should be in Congress – and why conservatives should show up on May 22nd. You can also sign up to volunteer for the campaigns of Bunni Pounds, Chip Roy, and Michael Cloud on their websites. They will reach out and connect with you about available opportunities.
Tea Party Patriots Citizens Fund Grateful for $15B Rescission Package
Last week, Jenny Beth Martin participated in a press conference with Senator David Perdue, former Senator Jim DeMint, and White House Director of Legislative Affairs Marc Short to launch the Honest Government Pledge. President Trump said he will never sign another bill like the omnibus bill that Congress passed earlier this year and the Honest Government Pledge helps put pressure on Congress to go through the proper appropriations process. Furthermore, it calls on the Senate to stay in session as long as is necessary to confirm more of President Trump's nominees. Learn more about the Honest Government Pledge…
Upholding Our Open Skies Agreements Critical to President Trump's America First Agenda
This week, the Trump Administration announced that the United Arab Emirates has joined Qatar in agreeing to uphold the Open Skies agreements, an important part of President Trump's America First agenda. Failure to uphold our Open Skies agreements would have put over a million American jobs in jeopardy, so this announcement is a significant win for the American people and for the Trump Administration. We hope you will join us in showing your support for President Trump by sending the following from your personal Twitter account:
SUGGESTED TWEETS: School Safety and Second Amendment
FACTS AND FIGURES: School Safety and Second Amendment
Our friends at the Heritage Foundation have done extensive research on the relationship of guns in society, ways to improve safety in our schools, and some of the questions we should be asking to try to prevent these tragedies from happening in the future. We're happy to pass these resources along to you and encourage you to visit their website at https://www.heritage.org/school-safety to read more information.
Facts and Figures:
Atlanta, GA – Tea Party Patriots Citizens Fund co-founder Jenny Beth Martin released the following statement, reacting to President Trumps decision to pull out of the Iran Nuclear Deal.
"This is a great victory for our supporters, who began mobilizing against this flawed, Obama-led deal three years ago. Thank you, President Trump, for showing the wisdom and foresight so lacking in the previous administration, and among many senior leaders in Congress on both sides of the aisle. Iran is a clear threat to American allies and interests, they're an impediment to lasting peace, and a supporter of terrorism. President Trump has done the right thing for our country, and shown the world he is not to be trifled with."
Atlanta, GA – Tea Party Patriots Citizens Fund (TPPCF) Chairman Jenny Beth Martin today released the following statement, expressing their gratitude to the Trump administration for taking the first steps to implement the $15 billion rescission package.
"We are grateful to the Trump administration for this rescission package and fully support its implementation as a good first step. This is money that cannot be spent so it shouldn't be spent. It should be returned to taxpayers as a down payment on future rescissions and spending cuts that the Republican congressional leadership has promised multiple times."
We joined other organizations in sending a letter to President Trump and Secretary Mnuchin urging them to help protect donor privacy.