Action Items for this Week: January 15 – January 19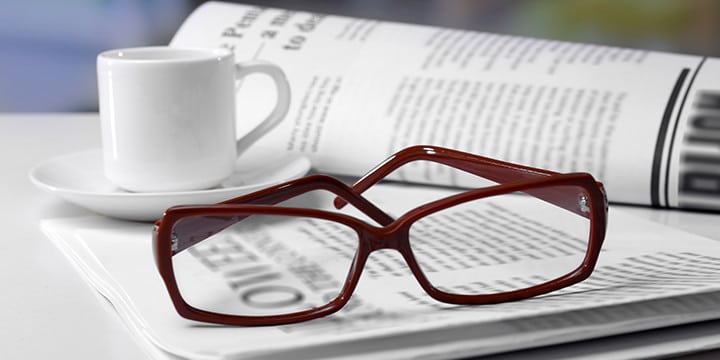 CALL TO ACTION
Please read through the information below and take the following survey. We will follow up with further actions to take this week based on your responses.
In the House of Representatives, Reps. Bob Goodlatte (R-VA), Martha McSally (R-AZ), Mike McCaul (R-TX), and Raul Labrador (R-ID) have introduced HR 4760 Securing America's Future Act to both secure the border and create a legislative fix for DACA.
Here are key points of what the bill would do.
The Good:
Mandate E-Verify
Ends Chain Migration
Ends the Visa Lottery Program
Cracks Down on Sanctuary Cities
Includes Kate's law
Implements Biometric Entry-Exit System
Funds the wall
The Bad:
Amnesty: Legislatively provides legal status to those who were given deferred action on the basis of being brought to the US illegally as a minor. This would cover about 700,000 people who now have DACA permits, but it does not include a special path to citizenship. They must renew every three years to retain legal status. It would also prevent gang members and criminals (both adult and juvenile) from eligibility.
There is also a document and a web page with more information about HR 4760.
Meanwhile, in the US Senate, Sens. Lindsey Graham (R-SC), Jeff Flake (R-AZ), Cory Gardner (R-CO), Dick Durbin (D-IL), Michael Bennet (D-CO), and Robert Menendez (D-NJ) released a joint statement that they had reached their own bipartisan deal on immigration:
President Trump called on Congress to solve the DACA challenge. We have been working for four months and have reached an agreement in principle that addresses border security, the diversity visa lottery, chain migration/family reunification, and the Dream Act—the areas outlined by the President. We are now working to build support for that deal in Congress.
In reality, this deal would give amnesty to the so-called DREAMers, who number about 3.6 million; it would give amnesty to their parents; it would not stop chain migration; it would change the visa lottery system by giving half of those available visas to the lottery countries (this is what allegedly led to the president using foul language), and the other half would be given to those who currently have temporary protected status. In other words, there would be a whole lot of amnesty in this bill, and not a lot of border security or tougher enforcement of our immigration laws.
We want to know what you think about them, and we want to know how you want Tea Party Patriots Citizens Fund to act over the next few weeks. On the right hand side we've included a FAQ in case you are unfamiliar with any of the terms used in the survey.
In the meantime, call your Congressman and Senators and let them know how you feel about this issue and what you'd like to see from Congress. Please call the Capitol switchboard operators to connect you at 202.224.3121.
FAQ:
What is DACA?
DACA stands for Deferred Action for Childhood Arrivals, and was an executive order that was signed by President Obama that deferred deportation for people who were brought to the United States illegally by their parents prior to 2007.
What is chain migration?
Chain migration is when a citizen or legal immigrant petitions for a foreign family member to be allowed into the United States as a permanent resident.
What is the diversity visa lottery program or green card lottery program?
The diversity visa lottery program awards green cards to immigrants from nations that send comparatively fewer people to the United States each year that other nations. The program was created in 1990, and critics say the program does not do enough to accept immigrants to the United States based on merit.
What is the biometric entry-exit system?
A biometric entry-exit system would require photo or fingerprint identification upon entrance and exit of the United States in an effort to track immigrants coming and going from the United States. This would increase the ability to track immigrants and know when they have overstayed their visas. Keep in mind, estimates suggest that up to 40 percent of illegal immigrants are people who came here legally, with a visa, but who have overstayed their visas. Our government currently has no means to track them.
What is amnesty?
Amnesty is essentially the forgiveness or pardoning of someone who has committed a crime. When referred to with regard to immigration, it is usually in reference to an immigrant who has broken immigration laws to come to and/or stay in the United States.
What is a sanctuary city?
A sanctuary city is a city or municipality that has declared its determination to ignore federal immigration laws and refuse to work in cooperation with federal immigration authorities to enforce our immigration laws, so that people who are in violation of federal laws can seek asylum within the limits of the city.
What is Kate's law?
Kate's law is a law named after Kate Steinle, who was killed in a 2015 attack by an illegal immigrant in San Francisco. The law seeks to enforce tougher penalties on people who reenter the United States illegally.
What is a 'visa overstay?'
A 'visa overstay' is when a legal immigrant – someone who is in the United States on some form of visa – stays longer than the period in which they were granted with their visa. A legal immigrant who overstays his or her visa without renewal is breaking the law and therefore becomes an illegal immigrant.
What is E-Verify?
E-Verify is an Internet-based system that compares information from your Form I-9, Employment Eligibility Verification, to Department of Homeland Security (DHS), Social Security Administration (SSA), and Department of State (DOS) records to confirm that you are authorized to work in the United States.