In-Depth Look at the New Tea Party Patriots Messaging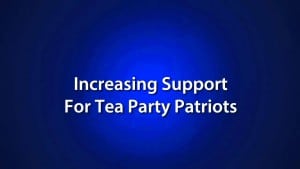 The research shows how well the public perceives Tea Party Patriots new messaging of Personal Freedom, Economic Freedom and a Debt Free Future. Survey research expert, George Birnbaum, presents in-depth research on how the public sees the Tea Party Patriots in light of the new messaging…and it's working!
How can you help people better understand the core principles of the Tea Party Patriots and give them a more effective way to share those principles with others? In this video Jenny Beth Martin, Co-founder and President of Tea Party Patriots, offers an easy step-by-step approach using language everyone can understand and easily accept.