Jenny Beth's Journal: "Political journalists have the unsavory penchant for not allowing facts"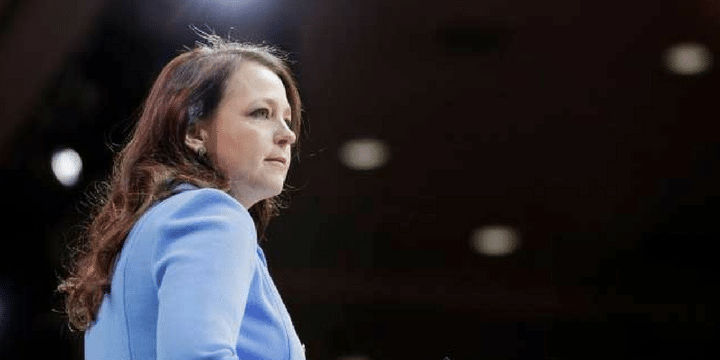 Last week, NBC scandalously reported that three former Ohio State University wrestlers charged that U.S. Rep. Jim Jordan "knew" about the alleged abuse of student athletes at OSU 30 years ago. However, the mainstream media failed to include two obvious and extremely important things: concrete evidence and credible witnesses. This report is starting to sound more like a witch hunt.
The Washington Times has Jenny Beth's commentary:
First, the credibility issue. One of Mr. Jordan's accusers, Dunyasha Yetts, says, "I remember I had a thumb injury and went into Strauss' office and he started pulling down my wrestling shorts I'm like, what the f– are you doing? And I went out and told Russ [Hellickson, the head coach at the time] and Jim what happened."

But Mr. Yetts has a credibility problem. He served 18 months in prison for fraud.

Then there's Mike DiSabato, one of the three former student athletes making the initial charges against Mr. Jordan, who, according to NBC News, says "the recent conviction of former Olympics gymnastics doctor Larry Nassar prompted him and other Ohio State athletes to come forward about Strauss."

Dr. Larry Nassar's conviction of sexual crimes against student athletes led Michigan State University to settle for $500 million.

Like Mr. Yetts, Mr. DiSabato has a credibility problem. He helped establish a memorial fund in honor of a former teammate, a U.S. Marine who was killed in combat in Iraq. The Marine's widow accused Mr. DiSabato of misrepresenting his fund-raising efforts, and finally had to issue a cease and desist order against Mr. DiSabato.

Second, there is the lack of concrete evidence. Anonymous claims, by the way, belong in this category.

A second wrestler told CNN he remembers telling Mr. Jordan about Dr. Strauss' behavior. "I remember coming up and saying, 'Strauss held my balls longer than normal.' [Jordan] just snickered."

But that wrestler chooses to hide behind the cloak of anonymity.

The other accusers use vague terms without specifics — "He is absolutely lying if he says he doesn't know what was going on," or "He must have known." But "he must have known" is a far cry from "he knew."

…

In addition to Mr. Jordan's firm denial, there is the joint statement of six former Ohio State University wrestling coaches including former head coach Russ Hellickson. "What has been said about Jim Jordan is absolutely wrong. We all worked on the wrestling coaching staff during Jim's tenure at The Ohio State University. None of us saw or heard of abuse of OSU wrestlers." There are also numerous statements from other students supporting Jordan's denial.
Washington journalists love a good scandal. U.S. Rep Jim Jordan is man of strong morals and a backbone of steel. It's hard to believe a man of integrity like Jim Jordan would have failed to take action if he had been informed of sexual abuse against student athletes. Journalists should stick to evidence and solid witnesses.