The Heritage Resource Bank: Perspective from a Tea Party Local Coordinator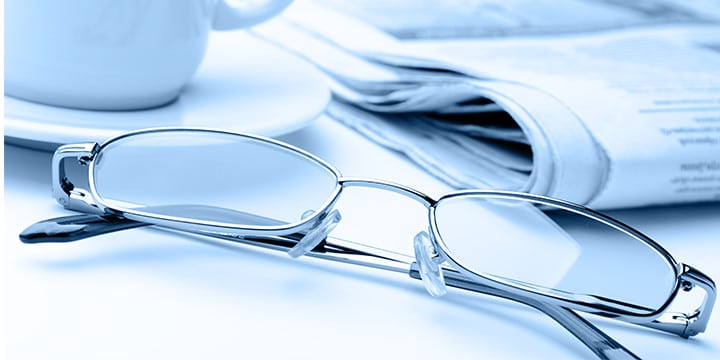 Two weeks ago, The Heritage Foundation held its annual Resource Bank for hundreds of think tanks and activists across the country. Tea Party Patriot Barbara Haselden was in attendance. Below is her experience, and specific knowledge she gained on how to sell good policy to the everyday American.
Dustin Siggins: How did you end up at the Bank?
Barbara Haselden: Tea Party Patriots Regional Support Team member Rachael Proctor asked me to attend as a representative of Tea Party Patriots. I am the Organizer for the S. Pinellas 9/12 in St. Petersburg, Florida.
DS: What was the Resource Bank like?
BH: It was a great turnout; I was told there were 500 registrants. It started with a cocktail evening on Wednesday, then Thursday began early with a general session, and then from there it basically broke into sessions. Two sessions at a time in separate ballrooms were going on, such as "Protecting the Rule of Law," "Restricting Public Sector Unions," "Delivering the Freedom Message," and "From Principles to Policy Success." The Principles session was the opening one of the Resource Bank.
Each session was, more or less, manned by think tank people across the country, but occasionally media and legislative people. Bloggers even ran one of the messaging seminars. I thought the most interesting part was that there were so many think tanks were represented, since that allows grassroots folks to pass along ideas to think tanks that can all pass along ideas and policy around the nation, since they belong to the State Policy Network.
When you get frustrated that you can't get information to the media, or something similar, the think tanks may be able to do that work for you after an event like this.
DS: What was your favorite seminar?
BH: "Delivering the Freedom Message" was my favorite seminar. We tend to be analytical, with numbers and calculations, whereas our opponents rely on emotions and emotional tugs. We criticize them for this, but for low-information voters, it works…which is why our opponents are winning.
The message that I heard from this and other seminars – none of which were coordinating – was to tell stories. Use the stories to convey good public policy rather than bad public policy.
DS: What kind of stories? Parables, personal stories, or something else?
BH:  Human stories that illustrate the complex problems and the solutions in the lives of Americans.
Moise Brutus of Miami was the example they focused on: a video demonstrating  the implementation of the privatization of Medicaid in several counties in Florida as an experiment that people want to sell to the state leadership. Here's the story arc:
19-year old black man, Moise Brutus, is on a motorcycle that careens out of control. He loses two legs and an arm in the accident. He is conscious and calls 911 from the accident scene.
When they arrive, he's trying to give them directions to find him lying in the dark, helpless in the weeds on the interstate hillside where he landed. (This is a true story. It happened about three years ago in Miami area.)
He gets admitted into the hospital, admitted under Medicaid. They admit him under the old Medicaid program, and the bottom line is, they patched him up and sent him home.
He was sedated and left alone for six months in his bedroom with only his mother to try to help.
During the same time, WellCare – a private HMO – had gotten a Medicaid contract as part of a demonstration project the Legislature had passed the previous session. Moise was transferred from old Medicaid to new Medicaid, and he became a priority instead of a burden in the new system.
When he was interviewed about this in a video prepared by the policy proponents, he said because he was in market-based reform, he was able to be taken care of.  He was sent to rehab and given a service dog for help getting around in his wheelchair. Then he received prosthetics and training.  He now works out five times a week, and bikes 100 miles per week with prosthetic legs. He goes and speaks on panels.
He says "Wellcare saved my life."   Due to this video, Moise became the face of WellCare and gained support for expansion of the privatization of Medicaid in Florida.
It's so hard to communicate with most people without a personal connection, so you have to attract people to your position with a face they can attach to the policy.
Here are the key points for building strong stories for good policies using market forces (from my notes):
Creating an arrowhead: What does it mean, and why are we doing this?
Imagine who is the ideal person that typifies the problem.
Find him or her. It puts a face to the policy.
Tell their story with respect, compassion, and love, via video and public appearances.
DO NOT pick people who can be destroyed by the other side, i.e. successful businesspeople. Find vulnerable people who are unable to be attacked or torn down but who also honestly represent the good policy.
This is simple to do, but we don't do it enough.
In short, the other side is good at selling bad policy. We have to not only create good policies, but we also have to sell those policies more effectively to everyone, especially low-information voters who just don't have the time, energy, or interest to pay close attention to politics.