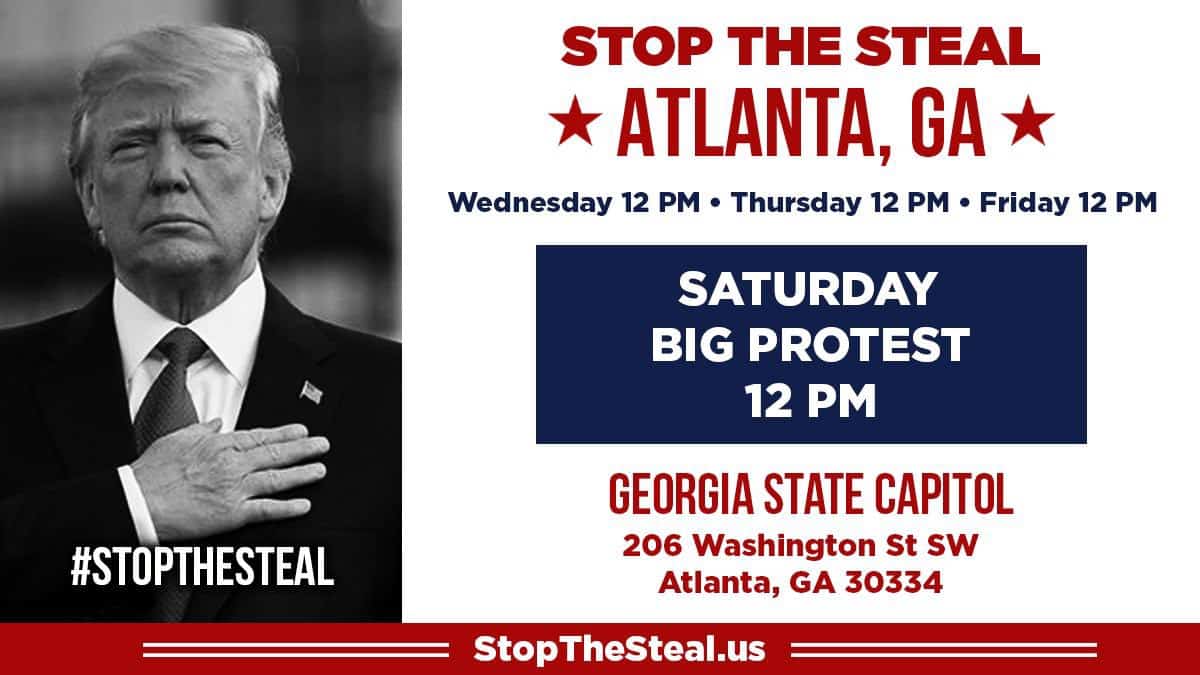 What is happening before our very eyes is unprecedented and we must take a stand. Georgia hangs in the balance and with it, so does the presidency.
Bring your Trump flags, American flags, and signs. We can't let them steal this election.
Please meet at the Georgia State Capitol at 12pm noon, November 18-21, 2020.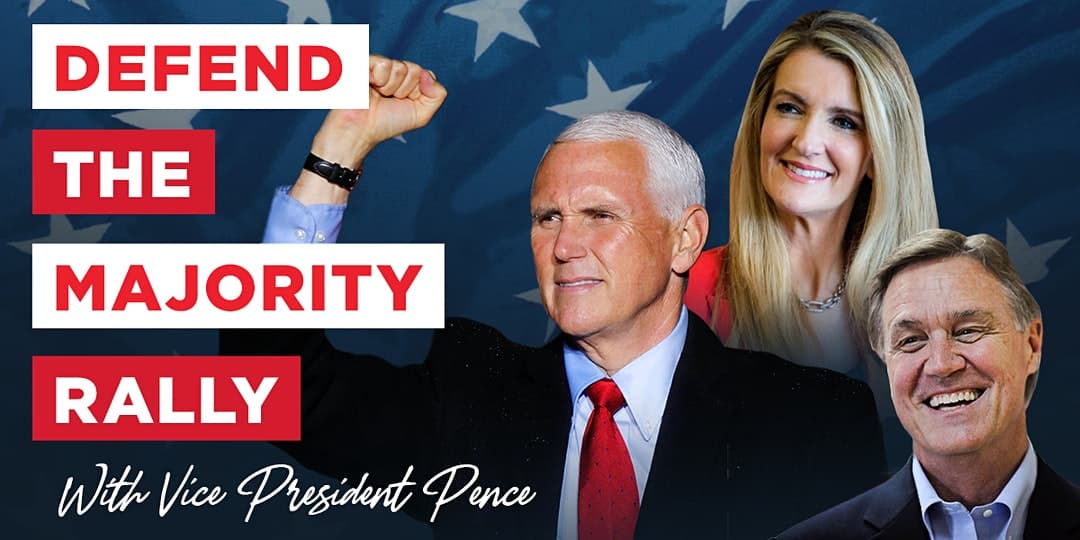 Join us for a Defend the Majority Rally with honored speaker Vice President Mike Pence, Senators Perdue & Loeffler, & Commissioner McDonald.
November 20, 2020 12:00 PM
Chicopee Woods Agricultural Center
1855 Calvary Church Road
Gainesville, GA 30507
Organizations involved so far:
FreedomWorks
Gateway Pundit
FreeRepublic.com
Maga Drag the Interstate
Tea Party Patriots
Act! For America
Turning Point Action
Richard Viguerie's Conservative HQ!
More can join in!!!
Please recruit other Trump supporters to come as well. This is important. It is important that election officials see the public pressure to ensure that we have a valid and legitimate count of the vote. If the public is deemed to not care, it will be immensely easier for nefarious things to happen.
The slogan of the Washington Post is: "Democracy Dies in Darkness." Ironically, if patriots don't show up and make their voices heard, The Washington Post and other mainstream media outlets will let our democratic process of selecting the President of the United States die in darkness. Let's be the light.