Citizens Fund Endorses Mike Braun for Senate in Indiana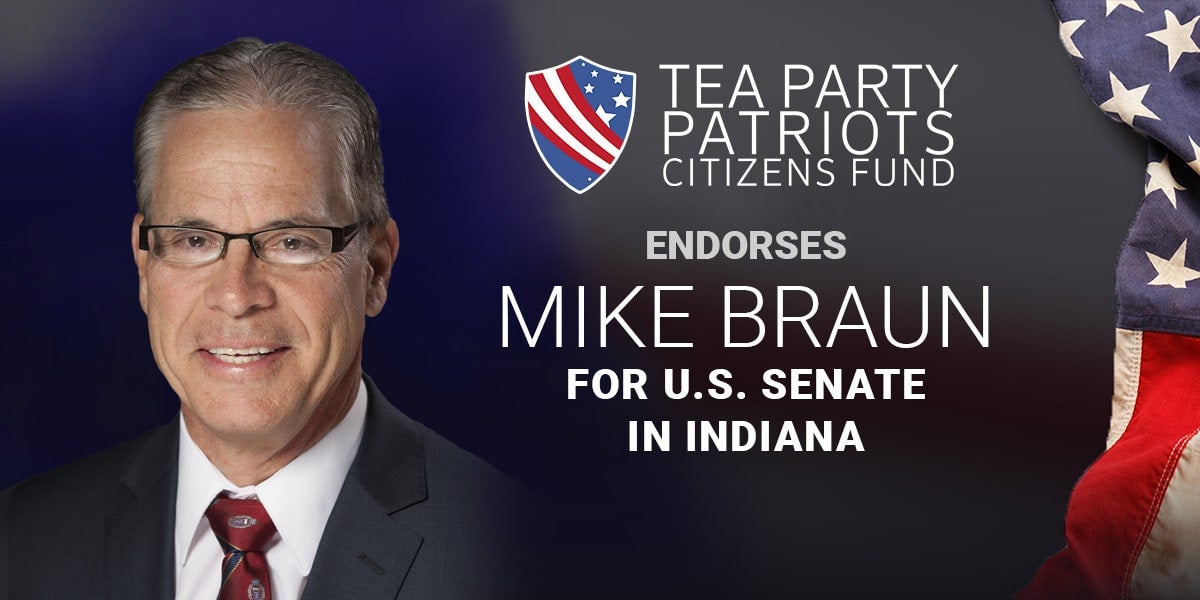 ATLANTA, Ga. – Tea Party Patriots Citizens Fund (TPPCF) Chairman Jenny Beth Martin today released the following statement, announcing that the Super PAC associated with the nation's largest Tea Party group has endorsed Mike Braun for U.S. Senate in Indiana.
"Indiana conservatives have a clear choice in the race for the U.S. Senate – Mike Braun.
"Mike has built and grown a successful business, and knows how to make the hard choices necessary to balance a budget. He's a strong supporter of the Penny Plan – a budget construct that spends just one penny less out of every dollar spent by the federal government, as a means to balance the budget in five years – and also supports a Balanced Budget Amendment with a spending limitation. He supports term limits, wants to repeal ObamaCare and ObamaCare's illegal special exemption for Members of Congress and their staffs, and wants to break the link between federal funding and Common Core.
"Further, Mike believes we need to secure the border and build the wall before we address other aspects of immigration reform. He doesn't just talk the talk, he walks the walk – he uses E-Verify in his own business. And he's been using a gun since he was 10, and is a strong supporter of the Second Amendment.
"Mike Braun is exactly the kind of outsider leader we need in the U.S. Senate. He won't tolerate the Swamp's business as usual, and is determined to bring positive change to Washington.
"Consequently, on behalf of Tea Party Patriots Citizens Fund, I am pleased to endorse Mike Braun for the U.S. Senate, and I urge all voters in Indiana to make a plan to be a voter for him in the May 8 primary election and the November general election."
Tea Party Patriots Citizens Fund is committed to equipping grassroots activists at the state and local level with the tools and resources needed to hold elected officials and government accountable and elect new and qualified candidates.  For more information, visit www.teapartypatriotscitizensfund.com. 
-30-