Citizens Fund Endorses Jim Jordan in OH-04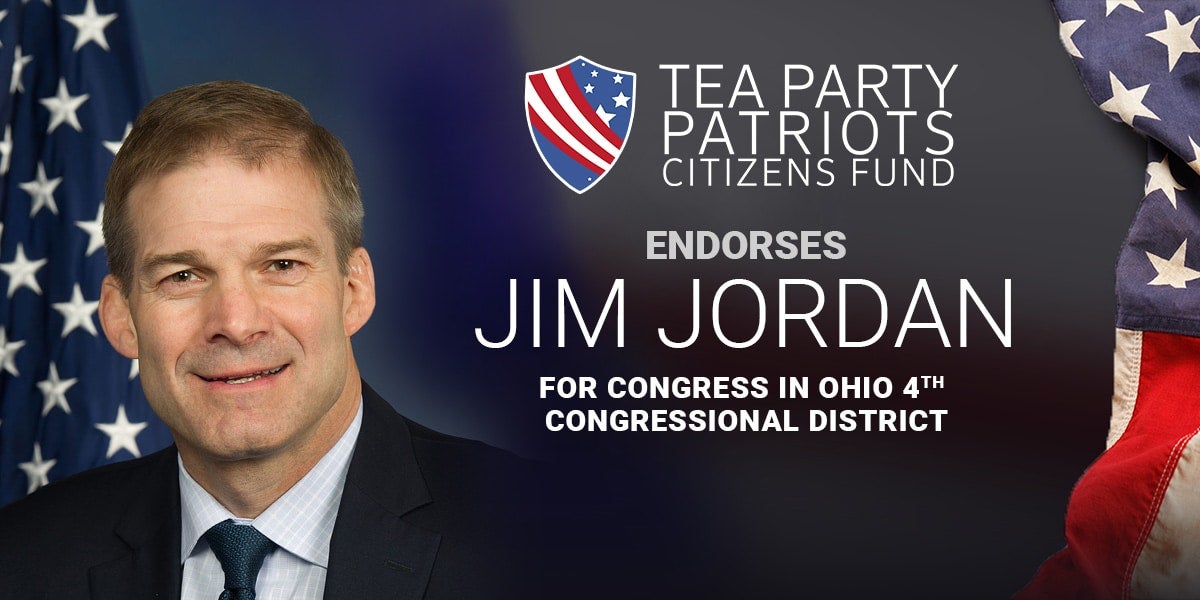 ATLANTA, Ga. – Tea Party Patriots Citizens Fund (TPPCF) Chairman Jenny Beth Martin today released the following statement, announcing that the Super PAC associated with the nation's largest Tea Party group has endorsed Jim Jordan for Congress in Ohio's 4th congressional district.
"Conservatives in Ohio and around the country need no introduction to Congressman Jim Jordan. He's been a stalwart champion for conservative values ever since he first arrived in Congress.
"Whether the issue is taxation, or spending, or ObamaCare, or working to ensure that the rule of law is applied equally and fairly to everyone across the board, Jim Jordan has been a fighter for the values we share – personal freedom, economic freedom, and a debt-free future.
"He understands the axiom that that government is best which governs least. He fights in Washington to reduce the tax and regulatory burden on business, knowing that's the key to economic growth and the better, higher-paying jobs that come with it.
"He's been a strong supporter of President Trump's agenda to Make America Great Again, and our supporters in his district urged us enthusiastically to endorse him for reelection.
"Consequently, on behalf of Tea Party Patriots Citizens Fund, I am pleased to endorse Jim Jordan for another term in Congress, and I urge all voters in Ohio's 4th congressional district to make a plan to be a voter for him in the November general election."
Tea Party Patriots Citizens Fund is committed to equipping grassroots activists at the state and local level with the tools and resources needed to hold elected officials and government accountable and elect new and qualified candidates.  For more information, visit www.teapartypatriotscitizensfund.com. 
-30-