News Briefing for Wednesday, November 5, 2014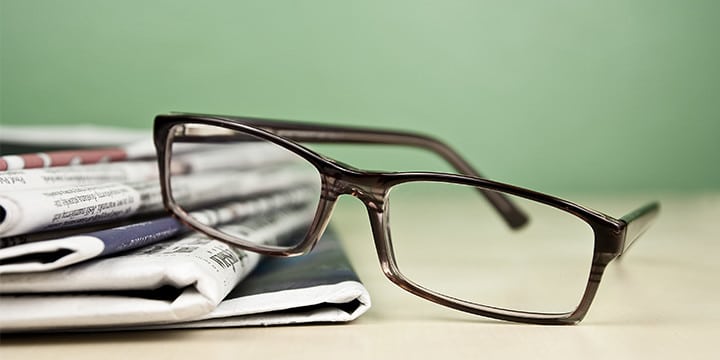 HEALTHCARE:
POWERS RIPS OBAMA: IT'S NOT GOP'S FAULT OBAMACARE WEBSITE DIDN'T WORK
"USA Today columnist slammed President Obama over a story in Politico quoting administration officials and painting the president as "fed up" and longing for the campaign trail on Monday's "Kelly File" on the Fox News Channel. "First of all, the idea that this is the story that's coming out from the White House that somehow that this is supposed to be helpful?…they're not just portraying him as checked out. They're portraying him as a self-pitying, self-involved, pathetic person. Now, whether what they're saying is accurate or not, we don't know. If it is, it's very concerning because it's not all about Barack Obama." She continued, "There are a lot of other things going on in the world, and, yes, he has plenty to be frustrated about with the Republicans. I think the Republicans have behaved badly, but he has to also realize that a lot of people are unhappy with him and don't want him campaigning with [them] because of things that he has done, that other people have no control over. It's not the Republicans fault that the Obamacare website didn't work for example."
http://www.breitbart.com/Breitbart-TV/2014/11/03/Powers-Rips-Obama-Its-Not-GOPs-Fault-Obamacare-Website-Didnt-Work
HealthCare.gov Still Has Tech Issues
"The federal Obamacare exchange is still struggling with technological issues less than two weeks away from the second year's launch, Kaiser Health News reports. HealthCare.gov famously struggled with every kind of tech glitch during its launch last October and customers may still experience problems this year as well. The back-end of the website, which sends enrollment information between insurers and the Obama administration, still isn't finished. "Everyone reports that there are still back-end issues," Joel Ario, a director at Manatt Health Care Solutions, told KHN. "That means there will be some cleaning up to do in terms of reconciling accounts and making sure payments are correct and the coverage dates are correct." Because the back-end still isn't fully automated yet, insurers won't be able to tell for sure whether a returning HealthCare.gov customer has auto-renewed their HealthCare.gov plan or has switched to another insurer, according to Kaiser. Insurers will have to wait until Dec. 15 for the Obama administration to send a termination file."
http://dailycaller.com/2014/11/04/healthcare-gov-still-has-tech-issues/
Burwell urges Medicaid directors to update IT systems, pushes expansion
"HHS Secretary Sylvia Mathews Burwell is calling on Medicaid directors to continue updating their IT systems in an effort to not only seamlessly enroll eligible individuals, but to ensure that they will be re-enrolled as well. Burwell also pushed for the 23 states that have yet to expand Medicaid to move beyond politics and expand their programs. To sweeten the offer, she promised flexibility in how states can expand and promised that funding for expansion will be available. HHS' push for stronger IT systems comes just days after the CMS announced it plans to permanently boost funding that helps states build Medicaid eligibility and enrollment systems. For the last three years, the agency raised the matching rate to 90% from 50% for money that states spend on building eligibility and enrollment systems and to 75% from 50% for maintenance and operations of those systems. The bump in funds was set to expire in December 2015.  The CMS estimated at the time that the enhanced funding would cost the federal government $1.1 billion over the four-year period.  "This extension reflects our commitment to system modernization—not just for this year and next year—but for the long term, and in return we will ask states to be accountable, to make wise investments and achieve positive results for consumers," Burwell said Tuesday at a National Association of Medicaid Directors conference."
http://www.modernhealthcare.com/article/20141104/NEWS/311049978/burwell-urges-medicaid-directors-to-update-it-systems-pushes
Providing Health Insurance Still a Struggle for Small Business
"Brian Adams, who sells fireplaces in Indianapolis, is like many of the nation's small-business owners. As the cost of providing health benefits has climbed, he has struggled to afford coverage for his employees — a problem the new health care law was designed, in part, to address. But a year after the law's introduction of the insurance exchanges, provisions that were supposed to help small businesses offer employee health benefits are largely seen as a failure. And Mr. Adams, like many of his fellow business owners, is sending employees to the exchanges to buy their own coverage instead. Nancy Smith, who runs the Great Arizona Puppet Theater in Phoenix, made a similar decision. Her business employs only a handful of people who need insurance, and she was able to offer only plans with high deductibles. She and her employees decided buying individual policies made the most sense. "Everyone wanted to do it because our costs were too high," she said. Most of the focus on the Affordable Care Act has been on whether individuals can find affordable coverage through the online marketplaces. But the law also had the goal of creating a robust insurance market for small businesses by making tax credits available to businesses that provide coverage and creating small-business exchanges where companies could more easily find low-cost plans."
http://www.nytimes.com/2014/11/05/business/small-businesses-health-insurance-ACA.html?partner=rss&emc=rss&_r=0
26 senators who voted for Obamacare won't be part of new Senate
"On Dec. 24, 2009, the Democratic-controlled Senate passed President Obama's healthcare law with a filibuster-proof 60-vote majority, triggering a massive backlash that propelled Republicans to control of the House the following year. On the Senate side, going into Tuesday's elections, 24 senators who voted for Obamacare will not be part of the new Senate being sworn in on January. That number will increase, though the exact number depends on the outcome of several Senate races taking place on Tuesday. To be sure, it isn't fair to attribute all of the turnover in the chamber to Obamacare. Many senators voted for Obamacare and lost re-election battles in which they were hit hard for their support for the law, and other Democrats were forced to retire because they had no hope of getting re-elected given their support for the law. But in some cases — such as John Kerry leaving his seat to become secretary of state, or Robert Byrd passing away — Obamacare clearly had nothing to do with it."
http://www.washingtonexaminer.com/26-senators-who-voted-for-obamacare-wont-be-part-of-new-senate/article/2555721?custom_click=rss
The ObamaCare Senate
"Just as critics had predicted, ObamaCare has again proved itself a job-killer. Especially for Democratic senators. Even before the full results were in last night, it was clear ObamaCare had again retired more of those whose votes brought us ObamaCare. That's no surprise, given how most Democrats did everything they could to avoid even uttering the word "ObamaCare" during their campaigns. ObamaCare wasn't the only issue, of course. Democrats are paying the price for a weak president who is openly mocked by our enemies abroad and whose leadership at home raises questions of partisanship and competence at some of our most important institutions, from the IRS and Justice Department to the Centers for Disease Control and our veterans hospitals. Even so, no legislation has dominated an election the way ObamaCare did the Senate on Tuesday."
http://nypost.com/2014/11/04/the-obamacare-senate/
Election Will Leave Medicaid Policies Largely Unchanged
Election Results 2014: The Effect on Medicaid Expansion
"The re-election of Rick Scott and Scott Walker will severely limit the impact of this election on the Medicaid expansion under the Affordable Care Act. Mr. Scott, the Republican governor of Florida, has endorsed the expansion, which would extend coverage to an estimated 848,000 people, but has never advocated for it forcefully, and is not expected to now. Mr. Walker, the Republican governor of Wisconsin, has always opposed expansion. And one state that has expanded its program might reverse course. In Arkansas, the legislature has to reauthorize the program every year with a three-quarters majority, leaving the program vulnerable to political shifts. Asa Hutchinson, a Republican who appears to be unenthusiastic about the expansion, was elected governor. And opponents of expansion picked up two critical votes in the state Senate."
http://www.nytimes.com/2014/11/05/upshot/election-results-2014-the-effect-on-medicaid-expansion.html?partner=rss&emc=rss&abt=0002&abg=0
IMMIGRATION:
WHITE HOUSE: OBAMA 'BOUND AND DETERMINED' TO ACT ON AMNESTY DESPITE MID-TERM ELECTION RESULTS
"White House Press Secretary Josh Earnest explained to reporters that President Obama was "bound and determined" to use his executive power to grant amnesty for illegal immigrants despite the results of the mid-term elections. "The best example of something like this would be on immigration reform," Earnest said, citing Republican unwillingness to consider the Gang of Eight immigration reform bill that passed the Senate. "The president has indicated that before the end of the year he is prepared to use his executive authority to try to fix those elements of the immigration system that he can fix, using his executive authority," Earnest said, reminding reporters to expect an announcement by the end of the year."
http://www.breitbart.com/Big-Government/2014/11/04/White-House-Obama-Bound-And-Determined-To-Act-On-Amnesty-Despite-Mid-Term-Election-Results
Earnest: Regardless Of Election Outcome Obama "Will Continue To Aggressively Use His Executive Authority"
http://www.realclearpolitics.com/video/2014/11/04/earnest_regardless_of_election_outcome_obama_will_continue_to_aggressively_use_his_executive_authority.html
REPORT: EXEC AMNESTY 'NO MATTER HOW BIG A SHELLACKING' FOR DEMS
"ABC News Chief White House Correspondent Jon Karl reported that according to WH officials "the president will move forward with an executive order on immigration reform "no matter how big a shellacking Democrats get tonight" during ABC's Election coverage on Tuesday.
Karl said "White House officials are saying that you can expect the president to set an aggressive, and defiant tone tomorrow. You're not going to see any mea culpas, no big firings, no change in direction." He added "officials tell me the president is prepared to aggressively pursue his agenda using his power of executive authority, where he can't work with Congress, and the big one is going to be on immigration reform. White House officials tell me that the president will move forward with an executive order on immigration reform no matter how big a shellacking Democrats get tonight."
http://www.breitbart.com/Breitbart-TV/2014/11/04/Report-Exec-Amnesty-No-Matter-How-Big-a-Shellacking-For-Dems
GUTIERREZ WARNS OF 'CIVIL WAR' AMONG DEMOCRATS
"Congressman Luis Gutiérrez (D-IL) is warning President Obama that if he doesn't announce amnesty for millions of illegal immigrants there could be a "civil war" in the Democrat Party.
Gutiérrez has been a staunch advocate for blanket amnesty and was one of the loudest voices urging Obama to use his executive authority to institute a fiat of amnesty to millions of illegals before the midterm elections, something that Obama shied away from. Unhappy that the President refused his entreaties, the Chicago Congressman now has a warning for Obama.
"This problem that you see, politically, is nothing in comparison to the civil war that will be created politically in the Democratic party should the president not be broad and generous in his use of prosecutorial discretion," Gutiérrez told the UK Guardian. "Because Latinos will not be deciding whether or not they vote, but whether or not they are in the Democratic Party."
Gutiérrez went on to say that Obama has created a "self-inflicted" wound on the Democrat Party by breaking his earlier promises to deal with immigration. And he warned that Latinos may decide that the Democrat Party isn't their home after all. "Unfortunately people are going to punish their very friends and their very allies who had nothing to do with the president's decision," Gutiérrez warned. But while Gutiérrez is attempting to use the amnesty issue to shore up his own personal power base, some say that Hispanics aren't really that upset with Obama's failure to issue a blanket amnesty. A recent Pew poll found that Hispanics are split relatively evenly on whether or not they are upset over Obama's immigration delay.a'
http://www.breitbart.com/Big-Government/2014/11/03/Chicago-Dem-Gutuerrez-Warns-of-Civil-War-Among-Minorities-if-Obama-Doesn-t-OK-Amnesty
Gutierrez on Executive Immigration Action: White House Has Told Me "It's Going To Be Millions"
"CHRIS MATTHEWS: Congressman, thank you for joining us. There's been a lot of talk about what the president might do after this election is over, starting tomorrow morning. Do you have any signals from the White House, from Valerie Jarrett or from anyone, McDonough, the chief of staff, or the president himself, that he might do something dramatic in the area of immigration?
REP. LUIS GUTIERREZ: I do. And I'm encouraging. I've been talking to you and other members thinking it's going to be millions. The question is, is it going to be a half a loaf or a full loaf? One of the things I'm encouraging the White House is to seek fairness and justice for every immigrant they can. Don't try to dilute it with political consideration about maybe the "good, plausible immigrants" you think the American public — you know, we raise the minimum wage for all workers. We seek justice and marriage equality for all gay people. We do for all women a fair rate of pay for them. We should do the same thing when it comes to immigrants. So, my hope is and you know what, if they don't do it, I will tell you there will be a fight for the Democratic nomination and a fight for the heart and soul of the Democratic party, and don't expect — look, I just came back from being with Mark Udall all day yesterday. I have traveled across this country. Everywhere what candidates are telling me is it is hard to get the sentiment of the Latino vote…
MATTHEWS: What do you mean that there is going to be something rather dramatic if he doesn't do what you want him to do. Give us a little definition of what you're talking about.
GUTIERREZ: Here's what I believe. Look, the president can make a decision and he can say, 'Well, I'm going to free and allow two, two and a half million undocumented immigrants to come forward.' Or he can be bold and he can be generous and make it 5 to 6. The Senate passed a bill. We are encouraging the president to allow all of those that have been here, that are ready to come forward with their fingerprints and submit to security and background check, to be able to be legalized. He's got to pick a date for the dreamers, the young undocumented immigrants. He said they had to be here five years before he would allow them to be here. Pick a date, Mr. President, but pick a date that is broad, that is sweeping, and that really fits."
http://www.realclearpolitics.com/video/2014/11/04/gutierrez_on_executive_immigration_action_white_house_has_told_me_its_going_to_be_millions.html
Did Obama's immigration punt backfire?
"The biggest Election Day question haunting the White House is this: did President Obama blow it by bowing to Southern senate Democrats and delaying action on effectively legalizing millions of undocumented workers? Mr. Obama promised to use executive authority before the election to defer deportation of untold millions of undocumented laborers with no felony convictions and a long record of residency. The administration never said how many would qualify but estimates ranged from three million to nine million. Under pressure from Sens. David Pryor of Arkansas, Mary Landrieu of Louisiana and Kay Hagan of North Carolina, who all preemptively opposed the president's use of executive authority, Mr. Obama decided to delay action until after the election on a flight back to Washington from the NATO summit in Wales. After Mr. Obama delayed, Democratic Sens. Kay Hagan, of North Carolina and Jeanne Shaheen of New Hampshire broke with the White House and backed Pryor and Landrieu on a symbolic amendment to derail any Obama moves on immigration. These Democrats all hoped to nullify immigration by publicly opposing Obama. But the issue has persisted and Pryor, Landrieu and Shaheen have struggled to credibly distance themselves from Obama–beyond asking him to stay away from their campaign rallies."
http://www.cbsnews.com/news/did-obamas-immigration-punt-backfire/
Sasse Delivers Spanish-Language Victory Speech
"An excerpt:  Amigos: creo en el sueno Americo. Juntos podemos crear un ambiente en cual todos tengan mas oportunidades. Translation:  Friends: I believe in the American dream. Together we can create an environment where everyone has more opportunities.  Sasse prefaced his remarks by noting that, while the national media may make it appear that Hispanics care only about immigration, that's not what he heard on "front porches" across the state of Nebraska."
http://www.nationalreview.com/corner/391987/sasse-delivers-spanish-language-victory-speech-eliana-johnson
REPORT: DHS RELEASED CRIMINAL ILLEGAL IMMIGRANTS AND MURDERERS IN TEXAS CITIES
"Last month, records were produced showing that officials with U.S. Immigration and Customs Enforcement (ICE) misled Congress and the American people when they claimed that 2,200 undocumented immigrants released from detention facilities to save money were only "low-risk offenders who do not have serious criminal records." In fact, the released detainees included some who had been charged or convicted of serious, violent crimes, including kidnapping, sexual assault, drug trafficking, and homicide, and new records requested by Senator Chuck Grassley (R-Iowa) include a list of zip codes where these detainees were released, including several in Texas. In fact, the 2,200 who were released because of ICE's claims that they needed to save money were only less than one percent of the total criminal aliens released by ICE last year. According to a letter to Grassley from ICE Principal Deputy Assistant Secretary Thomas J. Winkowski, "ICE released 36,007 criminal aliens from ICE custody" in 2013. Winkowski also provided, pursuant to Grassley's request, a list of zip codes where the criminal aliens were released. Blogger Doug Ross took these zip codes and converted them into a list of cities across the United States. California, Florida, and New York cities are a significant part of the list, and Texas cities on the list include Cypress, Houston, and Katy. The letter from Winkowski also lists the "name and location of the detention facilities from which the aliens with homicide-related convictions were released in FY 2013." Texas locations include the Dallas Field Office Hold Room, the El Paso Service Processing Center, the Houston Contract Detention Facility, and the South Texas Detention Complex.  Winkowski concludes the letter by writing that "to protect national security and public safety…I am instituting new procedures requiring that an appropriate senior-level supervisor must approve before ICE releases potential dangerous individuals."
Back in May, Jessica Vaughn, the Director of Policy Studies at the Center for Immigration Studies, published more detailed information about the 36,007 criminal aliens released in 2013. These people had, altogether, nearly 88,000 convictions, including "193 homicide convictions (including one willful killing of a public official with gun), 426 sexual assault convictions, 303 kidnapping convictions, 1,075 aggravated assault convictions, 1,160 stolen vehicle convictions, 9,187 dangerous drug convictions, 16,070 drunk or drugged driving convictions, [and] 303 flight escape convictions."
http://www.breitbart.com/Breitbart-Texas/2014/11/04/Report-DHS-Released-Criminal-Illegal-Immigrants-and-Murderers-in-Texas-Cities
The Washington Post Misses the Point on Immigration Enforcement
"Last week, The Washington Post's editorial board criticized the GOP for trying to "frighten" voters about a wide-open border. The Post points to substantial increases in border security in the past decade as an indicator that the U.S. is already doing a great deal to stop illegal immigration. Yet, the article misses the real issues underlying the U.S.'s immigration problems: the Obama administration's failure to enforce U.S. immigration laws, especially in the interior of the U.S. Once people illegally enter the U.S. interior, removing them has become increasingly difficult and rare. Currently, there are an estimated 11 million illegal immigrants living in the U.S. About 40 percent of those are thought to have entered the U.S. legally through visas but stayed after their visas expired. Border security has no effect on these illegal immigrants or others that have made their way deep into the U.S. A recent Center for Immigration Studies (CIS) report showed that interior deportations have dropped by 34 percent from fiscal year (FY) 2013 to FY 2014. Since FY 2009, interior enforcement has declined by 58 percent. Policy decisions made by the Obama administration are to blame. Specifically, the administration has abused "prosecutorial discretion," a practice which allows law enforcement to decide the extent to which they will prosecute the law against someone. In 2011, Immigration and Customs Enforcement (ICE) director John Morton announced several policies that expanded ICE's use of "prosecutorial discretion." Instead of using it for special cases, it became the default for many cases, as the Obama administration simply decided to not enforce the law against large groups of people who were not considered "enforcement priorities." As a result, the enforcement of immigration laws is currently restricted to only a relatively small set of illegal immigrants who meet certain criteria. The way the U.S. processes and handles the illegal immigrants whom it does catch makes it even more difficult to remove anyone already in the U.S. Even if an unlawful immigrant is placed in immigration removal proceedings, many flee or abscond to different areas of the country. According to internal ICE documents, ICE has issued final deportation orders for 882,943 immigrants who are not in custody."
http://cnsnews.com/commentary/david-inserra/washington-post-misses-point-immigration-enforcement
SCOTT BROWN: BE THE PRESIDENT'S CHECK AND BALANCE
"US Senate candidate Scott Brown (R-NH) argued that New Hampshire voters should "change Senators and be that check and balance to the president" on Tuesday's "Your World with Neil Cavuto" on the Fox News Channel. "We need to change senators and be that check and balance to the president, not only on immigration, where we can take away the funding for what he's about to do, but securing our border, dealing with energy prices, dealing with Obamacare. There's a whole host of things we can do" he stated. Brown added that he would vote for current Minority Leader Mitch McConnell (R-KY) to be Majority Leader if the GOP won the Senate. He also spoke on the prospect of executive amnesty, saying "I think the only check and balance we have right now is to go after the funding stream, and that's what I think we can do jointly and let him then veto it. I believe we'll have the votes to override it."
Brown concluded, "let's take back our country, let's change our direction, and let's make sure our allies trust us, our foes fear and respect us as well."
http://www.breitbart.com/Breitbart-TV/2014/11/04/Scott-Brown-Be-the-Presidents-Check-and-Balance
Oregon voters reject driver cards for immigrants
"Oregon voters on Tuesday rejected a measure that would have allowed people who cannot prove their legal status in the United States to get four-year driver's cards. Gov. John Kitzhaber signed a state law last year granting the cards, but an interest group put the measure up for a vote. Oregon became the first state to turn the issue of immigrant driver's cards to voters. Supporters said the bill would make streets safer by forcing people to learn the rules of the road and get insurance. They noted the cards can't be used to vote or get benefits, like boarding a plane, getting government benefits or buying firearms."
http://www.katu.com/news/Oregon-voters-reject-driver-cards-for-immigrants–281554721.html
SPENDING/BUDGET/ECONOMY:
Obama and the Black Vote
The appeals to racial division mask the lack of economic progress.
"President Obama and fellow Democrats have been obsessed with the African-American electorate of late, mindful that the party needs high black voter turnout Tuesday to keep the Senate. The implication is that every black American who votes will automatically pull the Democratic lever, and perhaps they will. What is becoming harder to explain is why black Americans would feel any gratitude for the results of Obama Administration policies. The last six years have been rough on middle class incomes broadly, but even worse for African Americans. Consider some basic economic statistics. At the start of the President's first term, the unemployment rate was 12.7% for blacks and 7.1% for whites. Four years later in January 2013 the numbers were 13.8% and 7%, respectively, which means that the black-white employment gap had widened. Today black unemployment is down to 11%, but it's still more than double the white rate of 5.1%. Or take the labor participation rate, which measures the share of the working-age population that is employed. The participation rate has sunk to lows last seen in 1978 for all Americans—62.7%, and for whites it is a tick better at 62.8%. But for black Americans it is a full percentage point lower at 61.7%. In December 2013 the rate fell to 60.2 for blacks. Then there's the black poverty rate. According to the most recent Census data, the overall U.S. poverty rate fell to 14.5% in 2013 from 15% a year earlier, but among blacks it was unchanged at 27.2%. When Mr. Obama took office, black poverty was 25.8%. By comparison, the white poverty rate was 11.5% in 2009 and 9.6% in 2013."
http://online.wsj.com/articles/obama-and-the-black-vote-1415060230
Obama's economic propaganda has a limited shelf life
"Democrats have continued to stoke their phony "war on women" issue and racial politics this election cycle because it's all they've got. President Obama's domestic policy and foreign policy are in shambles, and they know it. In the most recent two national elections (2010, 2012), Democrats used the race and gender cards, to be sure, but they talked up the economy and healthcare more than they're doing now. They completely distorted those issues, but today they must have discovered that their propaganda just won't prevail against the brutal realities people are experiencing. Some pundits have suggested that Democrats, given the grim outlook that faces them in the elections, are regretting the fact that they didn't talk about new economic proposals instead of putting most of their eggs in the identity politics basket. But there would have been a major downside to their adopting that strategy. It would have shone a bright light on failed policies they've wholeheartedly supported for the past six years. If your party has been in power, you can't propose a whole new set of solutions without conceding that yours have failed."
http://www.washingtonexaminer.com/obamas-economic-propaganda-has-a-limited-shelf-life/article/2555683?custom_click=rss
Americans Head To Polls Less Gloomy About Economy
"Americans were a little less gloomy about the overall economy on the eve of Tuesday's midterm elections, according to the latest IBD/TIPP Poll released Tuesday. The IBD/TIPP Economic Optimism Index rose 1.2 points to 46.4 in November. That is the highest reading since June. But the gauge has been below the break-even 50 level since October 2012. Consumer confidence, which tends to be partisan, became more so as voting neared. The IBD/TIPP Economic Optimism Index for Democrats jumped 5.4 points to 62.2, the best since June 2013. But the reading fell 2.1 points to 30.5 among Republicans and 0.8 point to 44 among independents. Among the three major subindexes, the six-month economic outlook index rose 0.5 point to 46.1, also largely reflecting pre-election positive thinking among Democrats. Confidence in federal economic policies declined 0.7 point to 37.8 — as GOP and independents offset Democrat gains. But there were bipartisan gains in the personal financial outlook index, which popped 3.7 points, or 7%, to 56.2. That may reflect the sharp drop in gasoline prices over the last several weeks, adding more money to Americans' wallets. Solid job growth and evidence of improving wage gains also may be boosting many Americans' personal financial situation.
Still 43% of Americans still believe the U.S. is in recession, more than five years after the current economic expansion began."
http://news.investors.com/economy/110414-724677-ibd-tipp-economic-optimism-index-rises-in-november.htm?ven=rss&utm_source=feedburner&utm_medium=feed&utm_campaign=Feed:%20EconomyRss%20(Economy%20RSS)
In Michigan, Frustration Over Economy at the Polls
http://blogs.wsj.com/washwire/2014/11/04/in-michigan-frustration-over-economy-at-the-polls/?mod=WSJBlog
COMMON CORE:
Poll shows teachers, parents give Common Core low marks
"Teachers and parents are not giving high marks to Common Core, according to a series of new polls which show widespread dissatisfaction with the national curriculum standards in the first months of widespread implementation. A poll released last week by Gallup, which is conducting an extensive series of surveys on Common Core, found that nearly two-thirds of public school teachers have concerns about the program, which is designed to implement a national math and English learning baseline for all participating states. An earlier survey, conducted as part of the same project, found that 44 percent of teachers view Common Core negatively. "The national polling data reveals more bad news for the Common Core because 60 to 65 percent of America's teachers are either 'frustrated' or 'worried' by it, only 20 percent of teachers are 'enthusiastic', and 44 percent of teachers now view Common Core 'negatively', Jamie Gass director of the Center for School Reform at the Boston-based think tank, Pioneer Institute said to FoxNews.com."
http://www.foxnews.com/us/2014/11/04/poll-shows-teachers-parents-give-common-core-low-marks/
MISSOURI VOTERS DECIDE IF STANDARDIZED TESTS WILL GRADE TEACHER PERFORMANCE
"While education has always been a key issue for families, the emergence of the Common Core standards and discussions about how tests aligned to the standards impact students, teachers, and even elections have made education more of a hot button issue than ever before. Tuesday's Election Day puts the issue front and center in Missouri, where voters will decide if their state Constitution will be amended to link standardized tests to teacher evaluations. Amendment 3 is on the ballot in Missouri, and its purpose, in part, is to "require teachers to be evaluated by a standards based performance evaluation system" and "require teachers to be dismissed, retained, demoted, promoted and paid primarily using quantifiable student performance data as part of the evaluation system." Having taught English Language Arts in New York for over seventeen years, and having spent the last part of my teaching career under the mandates of the Common Core, I know firsthand how damaging standardized testing is—to students, as well as educators. I understand that the classroom dynamic completely changes when assessments are used to evaluate teacher performance. Before I resigned in October of 2013 and moved to Missouri, I had heard the arguments that well-meaning—albeit misguided—non-educators make about how important it is for "those teachers to be held accountable." Accountability is necessary; every teacher will admit that, and every good teacher even desires that. But accountability is only as good as its methods. While many seek to dismiss teachers' concerns about being judged by students' standardized test scores, reality—the reality that many teachers have personally lived—provides reasons not to go down that road."
http://www.breitbart.com/Big-Government/2014/11/04/Missouri-Voters-Decide-if-Standardized-Tests-Will-Grade-Teacher-Performance
MISC.:
Video: The IRS Scandal in 3 Minutes
"I missed this when the House Oversight Committee released it last week. This 3 minute clip hits some of the highlights of the investigation into improper targeting of conservative groups by the IRS."
http://www.breitbart.com/InstaBlog/2014/11/04/Video-The-IRS-Scandal-in-3-Minutes
Cyberattack on Top U.S. Gov't Security Contractor Went Unnoticed for Months
"A cyberattack similar to previous hacker intrusions from China penetrated computer networks for months at USIS, the government's leading security clearance contractor, before the company noticed, officials and others familiar with an FBI investigation and related official inquiries told The Associated Press. The breach, first revealed by the company and government agencies in August, compromised the private records of at least 25,000 employees at the Homeland Security Department and cost the company hundreds of millions of dollars in lost government contracts."
http://www.theblaze.com/stories/2014/11/04/cyberattack-on-top-u-s-govt-security-contractor-went-unnoticed-for-months/
'Election Eve Dump:' Eric Holder Releases Fast and Furious Documents That Got Him Cited for Contempt
http://www.nationalreview.com/corner/391919/election-eve-dump-eric-holder-releases-fast-and-furious-documents-got-him-cited
ATTKISSON: OBAMA PERSONALLY STEPPED IN TO HIDE DOCS ON MY FAST & FURIOUS INVESTIGATION
http://www.breitbart.com/Breitbart-TV/2014/11/04/Attkisson-Obama-Personally-Stepped-In-To-Hid-Documents-on-My-Fast-and-Furious-Investigation
Former CBS News Reporter Sharyl Attkisson Claims Existence of Obama Enemies' List
http://www.hollywoodreporter.com/news/cbs-news-reporter-sharyl-attkisson-745982
Choices We Don't Want Women to Make
President Obama is eager to free women from child-care responsibilities.
http://www.nationalreview.com/article/391785/choices-we-dont-want-women-make-mona-charen
GALLUP: DEMOCRAT SENATE CANDIDATES HURT BY OBAMA
"A Gallup poll taken between July 1 and October 15 reveals that in Arkansas, Colorado, Georgia, Iowa, Kansas, and North Carolina, where the Senate races are up for grabs, Barack Obama's unpopularity may prove to be a decisive tipping point. Obama's approval rating in three of the six states under-performs his approval rating nationally: in Arkansas his approval rating is 29%, in Kansas 33%, and in Iowa 38%. In Georgia (41%) and North Carolina (42%), the rating is roughly the same as the national average; in Colorado his approval rating is 46%.  Of the three states where Obama's rating is lower than the national average, only Kansas may not be affected as strongly, because the candidate running against the GOP proclaims himself an independent. Arkansas is a particularly touch race for Democrats, as it is the only state of the six where party identification has decidedly changed toward the GOP. Since the summer, 47% of Arkansas residents claimed they were Republicans or leaning that way, and only 31% claimed they were Democrats or leaning that way.  In Iowa, 43% of voters said they were Republicans or leaning that way; 43% said they were Democrats or leaning that way. North Carolina voters also split down the middle; Democrats in Colorado and Georgia claimed a small lead.  An additional factor affecting the Senate races is the presence of a gubernatorial race; North Carolina is the only one of the six states absent of such a race, meaning that in Arkansas and Iowa, where the GOP gubernatorial candidate is leading, the GOP Senate candidate may get a boost."
http://www.breitbart.com/Big-Government/2014/11/03/Gallup-Democrat-Senate-Candidates-Hurt-by-Obama
CHUCK TODD: DEMOCRATIC PARTY NO LONGER PARTY OF OBAMA; IT'S THE CLINTON'S AGAIN
"On Tuesday's "Today" on NBC, "Meet the Press" moderator Chuck Todd acknowledged that President Barack Obama's absence on the campaign trail and former President Bill Clinton's multiple appearances show that Obama is no longer the face of his own party. "The Democratic Party is no longer the party of Obama," Todd said. "One thing we do know after tonight–the Democratic Party is the party of Clintons again." Todd's comments came just hours before the polls closed on the midterm Election Day."
http://www.breitbart.com/Breitbart-TV/2014/11/04/Chuck-Todd-Democratic-Party-No-Longer-Party-of-Obama-Its-the-Clintons-Again
A.B. Stoddard: Obama More Unpopular Than Bush Was At This Moment
"DON LEMON, CNN: Is President Obama even more of a lame duck than usual? Or is this just how it goes at the end of a long presidency?
A.B. STODDARD, THE HILL: Well, President Obama, I think by his own definition, certainly by the definition of those in his party, has had a very successful first four years, I would say, in office because of the sweeping legislation he was able to pass. And so he will go down in the history books as maybe the last president for a while who will be able to move a Congress to pass broad sweeping legislation… It is unpopular and it has made him much more unpopular than he expected and more unpopular than when George Bush was at this moment. Bill Clinton at this moment, he had to remind Americans he was still relevant. President Obama is going to have trouble getting anything done unless he wants to come to the middle in his last two years."
http://www.realclearpolitics.com/video/2014/11/03/ab_stoddard_obama_more_unpopular_than_bush_was_at_this_moment.html
2014 midterm elections look like a referendum on Obama
http://www.cbsnews.com/news/2014-midterm-elections-becoming-a-referendum-on-obama/
Earnest: "Ample Data" To Indicate Voters Are Not Voting Against Obama
http://www.realclearpolitics.com/video/2014/11/04/earnest_ample_data_to_indicate_voters_are_not_voting_against_obama.html
Obama Will Leave the Democrats in Shambles
No Democratic president in nearly a century has harmed his party as badly
http://www.nationalreview.com/article/391835/obama-will-leave-democrats-shambles-michael-barone
Michelle Obama To Black Voters: Don't Think, Vote For Democrats, Then Have Fried Chicken [AUDIO]
"First Lady Michelle Obama has a message to black voters – don't worry about what candidates have done or said, just vote for the Democrats. On TV One, a network operating under the motto, "Where Black Life Unfolds," the First Lady told host of "News One Daily," Roland Martin, "And that's my message to voters, this isn't about Barack, It's not about person on that ballot, its about you. And for most of the people we are talking to, a Democratic ticket is the clear ticket that we should be voting on regardless of who said what or did this, that shouldn't even come into the equation."
http://dailycaller.com/2014/11/04/michelle-obamas-closing-argument-to-black-voters-dont-think-vote-for-democrats/
Obama on Black Males Voting: "Brothers Need To Take The Responsibilities On This More Seriously"
http://www.realclearpolitics.com/video/2014/11/04/obama_on_black_males_voting_brothers_need_to_take_the_responsibilities_on_this_more_seriously.html
MSNBC CONTRIBUTOR: SOUTHERN DEMS WOULD WIN IF POTUS WASN'T BLACK
"MSNBC Political Contributor and Executive Editor of Blue Nation Review Jimmy Williams argued Democratic Senators and Senate candidates Sen. Mary Landrieu (LA), Sen. Kay Hagan (NC), and Michelle Nunn (GA) would win and that "maybe" Alison Grimes (KY) "would do well" if President Obama wasn't black on MSNBC's "The Cycle" on Tuesday. "The problem, though is,…I believe, and I firmly believe this, if we did not have an African-American president in the white house as we speak right now, Mary Landrieu would not be in trouble. Kay Hagan would not be in any kind of trouble. Michelle Nunn would win overwhelmingly. And, you know, maybe Alison Lundergan Grimes would do well" he stated. Williams added that Democratic candidates in the South should embrace Obama, arguing "look at Alison Lundergan Grimes in Kentucky…she can't win in that state unless she gets Democrats, moderate Republicans and the African-American community to vote for her. What does she do? She couldn't even say she voted for the guy [Obama]. Kay Hagan said she voted for him, she's going to win. Michelle Nunn, she has said she voted for him. She could possibly win, and if she doesn't win tonight, she may win on January 6th. Mary Landrieu said it. Mary Landrieu cannot win in the state of Louisiana without the black-American vote… if you're a Democrat and you diss the head of your party, who just so happens to be black, guess what? They're probably not going to show up to vote for you. It makes common sense."
http://www.breitbart.com/Breitbart-TV/2014/11/04/MSNBC-Contributor-Southern-Dems-Would-Win-if-POTUS-Wasnt-Black
Obama Robocalls Black Voters For Crist, Maybe Even For Hagan
"In response to Kay Hagan Airs Last Minute Obama Endorsement: Charlie Crist just did the same thing here in Florida. Obama's robocall for Hagan is probably a last ditch effort to get out the black vote for her close race with Tillis. Crist's campaign specifically targeted  black voters with Obama's call,which ended with, ""Don't let anyone or anything keep you from voting." All this is a last-minute Hail Mary pass for Democrats. I am now starting to think that the GOP may outright crush Democrats tonight."
http://www.breitbart.com/InstaBlog/2014/11/04/Obama-Robocalls-Black-Voters-For-Crist-Maybe-Even-For-Hagan
On Election's Eve, G.O.P. Is Confident, but Voters Are Sour
"The most expensive midterm campaign in American history stumbled into Election Day on Tuesday with voters' interest at record lows and their divisions deep over what they want their government to do in President Obama's final two years. Republicans entered the final hours confident they will gain at least six seats and take control of the Senate, but polls showed several races too close to call. Likely runoffs in Georgia and Louisiana, along with late vote counts in Alaska, Colorado and Iowa, will mean Senate control may remain in doubt beyond Tuesday night. The same could be true for governors' races in Colorado, New Hampshire, Georgia and Florida."
http://www.nytimes.com/2014/11/04/us/politics/midterm-election-polls-point-to-a-late-night.html?_r=0
Exit poll: Party leaders a drag on both sides
"Republican and Democratic candidates alike had to overcome voters' displeasure with their party leaders Tuesday as glum Americans expressed little faith that either side could get the U.S. back on course. More than a third of those who voted for a Republican House candidate were dissatisfied or angry with GOP leaders in Congress, according to preliminary exit polls. A quarter of Democratic voters were similarly upset with President Barack Obama. The biggest concern is still the economy, the surveys of people leaving polling places showed, six years after the 2008 financial crisis helped propel Obama to his first term in office. Although Obama's name wasn't on the ballot this year, some Republican candidates stood to benefit from complaints about his leadership. Most voters say the economy is stagnating or getting worse under Obama's watch. Just 1 in 5 say they trust the government to do what is right most or all of the time, slightly fewer than in the 1994 midterms, when Republicans seized control of the House and Senate, and the last time the exit poll asked that question."
http://townhall.com/news/politics-elections/2014/11/04/exit-poll-voters-unhappy-with-obama-and-gop-n1914180
Is This Is a Sign Democrats 'Expect Heavy Losses on Election Night'?
"Democratic leaders have no plans to host any large election night parties in Washington, D.C., leading some to conclude that it's another sign the political party does not expect to fare well in Tuesday's midterm elections. "The DNC will not be holding any press events on Election Day. Thank you very much for your patience," Democratic National Committee spokeswoman Evelyn Chang told the Washington Examiner."
http://www.theblaze.com/stories/2014/11/04/is-this-is-a-sign-democrats-expect-heavy-losses-on-election-night/
Obama: Dems Senate challenge worst since 1950s
http://townhall.com/news/politics-elections/2014/11/04/obama-dems-senate-challenge-worst-since-1950s-n1914164
OBAMA: 'THIS IS PROBABLY THE WORST POSSIBLE GROUP OF STATES FOR DEMOCRATS SINCE EISENHOWER'
http://www.breitbart.com/Breitbart-TV/2014/11/04/Obama-This-Is-Probably-the-Worst-Possible-Group-of-States-for-Democrats-Since-Eisenhower
Whoever Wins Today, Obama's Most Dangerous Years Are Just Ahead
http://dailycaller.com/2014/11/04/whoever-wins-today-obamas-most-dangerous-years-are-just-ahead/
SARAH PALIN: TAKE OBAMA'S OFFER TO VOTE AGAINST HIM IN MIDTERMS
"Former Alaska Governor Sarah Palin urged Americans to take President Barack Obama's offer to vote against him in the midterms.  "The president has told us that this November's elections are a referendum on his policies," she said. "He's basically put himself on the ballot again and given us permission to vote him out of office, so to speak, so let's take him up on that."
On The Sarah Palin Channel, Palin mocked Obama's 2008 presidential nomination acceptance speech in which he said he would literally stem the rising oceans. She said Obama has "failed on every promise and aspiration." "He said that is policies are on the ballot on November," Palin said. "I couldn't be happier with that for once we totally agree." Palin blasted Obama for promising to unite Americans and then dividing Americans by playing the race card. She said Americans thought that "electing the first African American president would heal the old wounds and allow us to move beyond racial divisions," but Obama's White House has "cynically used the race card to attack anyone who happens to disagree with the president's policies by accusing them of racism." Palin said the White House's use of the race card throughout Obama's presidency was "disgusting" and offensive." "It's totally unfair," she added."
http://www.breitbart.com/Big-Government/2014/11/04/Sarah-Palin-Take-Obama-s-Offer-to-Vote-Against-Him-in-Midterms
And a Single Standard Will Rule Them All
"Out of morbid curiosity, I watched Morning Joe for a while this morning. It was pretty hilarious. The general consensus ranged from a GOP victory tonight would be a poisoned chalice for the Republicans because they will learn the wrong lessons from it, to mockery of the GOP for failing to do even better. Alas, it was hard to hear everything above all of the goalpost moving but I did catch one odd note through the din. Chuck Todd made the point that the pivotal moment in this election cycle was Chris McDaniel's failure to wrest the GOP nomination from Mississippi senator Thad Cochran. According to Todd, that saved the entire Republican field from being forced to answer for everything McDaniel said and all of the skeletons in his closet (this only happened a few minutes ago, so I don't have exact quotes). In short, McDaniel would have been this cycle's Todd Akin, dragging down the whole party. Now, as a matter of analysis, Todd may be exactly right. He says he talked to many Republicans who've said as much to him, and I believe him.  But let's unpack this for a moment. How would McDaniel become an albatross for the GOP? By what mechanism? Sure, the Democrats would do their part. But I feel like there's this other group that would have an outsized role in the process. What could it be? No, not the Shriners. Not the Quakers. Oh, I've got it: The mainstream media!  Left unsaid in Todd's theory is why the press should hold the entire Republican party hostage to the views of one candidate but never hold the entire Democratic party to the views of the sitting president or vice president (or DNC Chair, or Senate Majority Leader et al). The simple fact is that the mainstream media in general, and the cast of establishment liberals who cycle through Morning Joe in particular, believe they are just doing good journalism when they hound all Republicans for one Republican's gaffe. But when a Democrat fouls up it's an isolated incident sparking false outrage. If you truly don't think there's a double standard here, it's probably because you hold the single standard that liberals are always right.  Where is the feeding frenzy of journalists asking Democratic candidates A thru Z whether they agree with the latest "gaffe" or policy statement from — take your pick — Joe Biden, Harry Reid, Barack Obama, Bruce Braley, Mary Landrieu, Debbie Wasserman Schultz, or Wendy Davis? Where are the Saturday Night Live sketches mocking Obama? Kyle Smith asked not long ago. Here's the answer he found in a book about SNL's political comedy. It turns out Obama is "completely unmockable":"
http://www.nationalreview.com/corner/391861/and-single-standard-will-rule-them-all-jonah-goldberg
HUME: IF REPUBLICANS DON'T WIN THE SENATE, EXPECT A 'BLOODY' GOP CIVIL WAR
"On Tuesday's Election Day broadcast of Fox News Channel's "America's Newsroom," network senior political analyst Brit Hume played out the scenario of what might happen within the Republican Party should the GOP fail to capture the U.S. Senate after this election cycle.
"Think of what happened this cycle, Martha — the Republican establishment, if you will, got nominees they wanted virtually across the board," Hume said. "Tea Party candidates were defeated in a number of primaries. More experienced candidates were nominated. And if you look through the cycle of the season you will see that you didn't have any of these gaffes by Republicans that were you know basically too much for some candidates in the last two cycle to survive even. You didn't have that this year. There has been a lot of gaffes on the Democratic side. You put that together with the fact that the lineup, the key states in play all favor the Republicans. If they don't win this time, the internal conflict in that party which is — there is something like that every party at all times — will explode in my judgment." "The Tea Party people will say, 'Alright, we did it your way this time. We did it all your way basically and we still didn't win. We are not going along anymore,'" he continued. "And there will be a civil war, I predict. And you look ahead to 2016. You know, one of the things that party needs to do most is unite. A lot of people believe the fact that the party was not united slowed the turnout for their nominee in 2012 for the presidency. The candidate who is running needs to be able to unite the party. It will be hard to do anyway if they lose this midterm election in the sense of not getting the Senate. They won't lose this election. They will win more seats, or they'll add seats. But it will be as bloody a set of recriminations as we have ever seen."
http://www.breitbart.com/Breitbart-TV/2014/11/04/Hume-If-Republicans-Dont-Win-the-Senate-Expect-a-Bloody-GOP-Civil-War
Megadonor: Tea Party 'ruined' GOP
http://www.washingtonexaminer.com/megadonor-tea-party-ruined-gop/article/2555687?custom_click=rss
Ad for Texas Democrats Calls Tea Partiers 'Radical Terrorists' (continuation of past article)
http://www.nationalreview.com/corner/391873/ad-texas-democrats-calls-tea-partiers-radical-terrorists-ian-tuttle
Tuesday Will Be A Hollow Victory For The GOP
Republican establishment types will celebrate. Conservatives won't be joining them.
http://www.politico.com/magazine/story/2014/11/midterms-hollow-victory-gop-112463_Page2.html#.VFmAdb6RafT
CBS LOCAL: 'SERIOUS PROBLEMS' AT POLLS IN HARTFORD, CONNECTICUT
"Though Connecticut Secretary of State Denise Merrill (D) said on Monday that her office was ready for a successful Election Day, on Tuesday morning, her office said it appears the City of Hartford did not distribute voting lists to the polling places. As local CBS Connecticut reports, Merrill's office states that when voters showed up this morning at the polls in Hartford, there were no lists for poll workers to check – and check off. The lists reportedly should have been delivered Monday night or early Tuesday morning, prior to the opening of the polls. Hartford registrars were driving around the city Tuesday, dropping off the voter lists, but several hours of voting time were lost. Additionally, at some polling places, poll workers were allowing people to vote by affidavit, after showing an ID. At others, voters were turned away because their names could not be checked off. In 2013, the Democrat-led Connecticut state assembly voted to approve driver's licenses for illegal immigrants. A spokesman for Merrill's office said the situation in Hartford is "completely unacceptable."
http://www.breitbart.com/Big-Government/2014/11/04/CBS-Local-Serious-Problems-At-Polls-in-Hartford-Connecticut
VOTING MACHINE DISABLED AFTER ALLEGEDLY FAILING TO SHOW GREG ABBOTT'S NAME ON BALLOT
http://www.breitbart.com/Breitbart-Texas/2014/11/04/Voting-Machine-Disabled-After-Allegedly-Failing-to-Show-Greg-Abbotts-Name-on-Ballot
'Very Troubling' Video Seemingly Shows Touch-Screen Voting Machine in Virginia 'Malfunctioning'
http://www.theblaze.com/stories/2014/11/04/very-troubling-video-seemingly-shows-touch-screen-voting-machine-in-virginia-malfunctioning/
JUDICIAL WATCH: ELECTION INTEGRITY 'CONCERNS' ABOUT SAME-DAY REGISTRATION, VOTING IN NEW HAMPSHIRE
"Senior Judicial Watch attorney Robert Popper, a former Department of Justice election integrity official, told Breitbart News that he's concerned about seemingly high percentages of same-day registration for voting in Tuesday's elections in New Hampshire.
Popper is in New Hampshire watching polls on election day for Judicial Watch, a watchdog group.  Popper said in an interview on Tuesday afternoon that at polling places he and his team have been at throughout the Granite State on election day, anywhere from 6 to 9 percent of voters registered on site."
http://www.breitbart.com/Big-Government/2014/11/04/Judicial-Watch-Election-Integrity-Concerns-About-Same-Day-Registration-Voting-In-New-Hampshire
IRS letter to Shaheen confirms intent to pursue 501(c)(4) questions
http://hotair.com/archives/2014/11/04/irs-letter-to-shaheen-confirms-intent-to-pursue-501c4-probes/
Whom did A-listers give their money to this midterm?
http://nypost.com/2014/11/04/who-did-a-listers-give-their-money-to-this-midterm/ \
READ: JEANNE SHAHEEN-IRS MEMOS ON CONSERVATIVE GROUP TARGETING
http://www.breitbart.com/Big-Government/2014/11/04/Read-The-Jeanne-Shaheen-IRS-Memos-On-Conservative-Group-Targeting
Democrat Shaheen survives in N.H.
http://www.washingtonexaminer.com/democrat-shaheen-survives-in-n.h./article/2555722
Mitch McConnell defeats Lundergan Grimes in Kentucky
http://www.washingtonexaminer.com/mitch-mcconnell-crushes-lundergan-grimes-in-kentucky/article/2555707
Mitch McConnell Wins Hard-Fought Re-Election to U.S. Senate
http://www.theblaze.com/stories/2014/11/04/mitch-mcconnell-projected-to-win-re-election-to-u-s-senate/
GOP's Tom Cotton takes down Pryor in Arkansas
http://www.washingtonexaminer.com/gops-tom-cotton-takes-down-mark-pryor-in-arkansas/article/2555720
Joni Ernst Wins Election, First Woman to Represent Iowa in US Senate
http://whotv.com/2014/11/04/joni-ernst-wins-election-first-woman-to-represent-iowa-in-us-senate/
Louisiana Senate race heading to a runoff
http://www.washingtonexaminer.com/louisiana-senate-race-heading-to-a-runoff/article/2555734
Republican Gardner wins, rebuking Udall's social-issues campaign in Colorado
http://www.washingtonexaminer.com/republican-gardner-wins-rebuking-udalls-social-issues-campaign-in-colo./article/2555739
Ben Sasse Wins in Nebraska
http://www.nationalreview.com/corner/391981/ben-sasse-wins-nebraska-ian-tuttle
Midterm ad numbers down from 2010's tea party wave
http://www.cbsnews.com/news/midterm-ad-numbers-down-from-2010s-tea-party-wave/
Carney: White House Will "Make An Effort To Cooperate In A Bipartisan Fashion" With New Senate
http://www.realclearpolitics.com/video/2014/11/04/carney_white_house_will_make_an_effort_to_cooperate_in_a_bipartisan_fashion_with_new_senate.html
CARNEY: OBAMA WILL MAKE EFFORT TO COOPERATE WITH REPUBLICAN CONGRESS
http://www.breitbart.com/Breitbart-TV/2014/11/04/Carney-Obama-Will-Make-Effort-to-Cooperate-with-Republican-Congress
Jay Carney: Udall Would Have Won If He Campaigned With Obama [VIDEO]
http://dailycaller.com/2014/11/04/jay-carney-udall-would-have-won-if-he-campaigned-with-obama-video/
Illinois Gov Pat Quinn Ousted By Republican Newcomer Bruce Rauner
http://dailycaller.com/2014/11/04/illinois-gov-pat-quinn-ousted-by-republican-newcomer-bruce-rauner/
Maryland Shocker: Republican Larry Hogan Beats The O'Malley Machine
http://dailycaller.com/2014/11/05/maryland-shocker-republican-larry-hogan-beats-the-omalley-machine/
Tim Scott wins US Senate race and is 1st black to win statewide in SC since Reconstruction
http://www.therepublic.com/view/story/1b825a572d654b77a59b08d786bb0632/SC–Senate-South-Carolina-Election-Scott
Republicans Pick Up Senate Seat As Capito Becomes First GOP Senator From W.Va. In Nearly 55 Years
http://washington.cbslocal.com/2014/11/04/republicans-pick-up-senate-seat-as-capito-becomes-first-gop-senator-from-w-va-in-nearly-55-years/
I Thought Social Issues Only Favored Democrats
"In a purple state, the Democrats try to hold on to a Senate seat by talking about nothing but reproductive rights. They lose. The Democrats try to turn Texas blue by running the the progressive abortion advocate of the Huffington Post's dreams. They're routed. In Tennessee, the Left tries to preserve its judicially created southern abortion supermarket by out-spending pro-life advocates by an almost three-to-one margin and deluging voters with misinformation. Yet with the vast majority of the votes in, Tennessee's pro-life Amendment 1 holds a strong lead. It's likely we'll look back at the "war on women" rhetoric from 2012 to 2014 as a truly bizarre phase in American politics, when one odd politician's odd remark (Todd Akin's, of course) was transformed by an opportunistic Democratic party and complicit media into two years of fake outrage. This year, with the middle class still hurting economically and jihadists advancing across the Middle East, focusing on protecting the "right" to late-term abortion and free IUDs struck many voters as frankly strange. By the end of his sad, single-issue campaign, Senator Udall was being heckled even by his own supporters. Let's remember this night in two years, when the pundits will declare, with absolute authority, that Republicans should run away from social issues, leaving the field to the Democrats. Remember 2014, the night abortion lost."
http://www.nationalreview.com/corner/392017/i-thought-social-issues-only-favored-democrats-david-french
Re: Kasich 2016?
http://www.nationalreview.com/corner/391997/re-kasich-2016-avik-roy
Senate Elections 2014: Republicans Seize Control of the Senate
http://abcnews.go.com/Politics/senate-elections-2014-republicans-projected-seize-control-senate/story?id=26570135
The Republican Victory Tonight Is A Rejection Of President Obama
http://www.forbes.com/sites/dougschoen/2014/11/05/republican-victory-tonight-is-a-rejection-of-president-obama/
White House: President Obama 'Doesn't Feel Repudiated'
http://dailycaller.com/2014/11/05/white-house-president-obama-doesnt-feel-repudiated/
CNN's Acosta: "A Very Pugnacious Tone" At White House Tonight
http://www.realclearpolitics.com/video/2014/11/04/cnns_acosta_a_very_pugnacious_tone_at_white_house_tonight.html
America faces most dangerous two years in 150 years
http://www.washingtontimes.com/news/2014/nov/5/hurt-america-faces-most-dangerous-two-years-150-ye/
BAD NUMBERS ON EBOLA AND TERRORISM IN CNN EXIT POLLS
"Early exit polls from CNN showed that 72 percent of voters today were somewhat or very worried about a terrorist attack in the United States. Fifty percent disapproved of the federal government's response to the Ebola crisis. President Obama has worked hard to portray competence on these issues in the remaining weeks before the election.  This afternoon, the White House announced a previously unscheduled meeting on Ebola with President Obama, and members of his cabinet together with his top national security and medical advisors."
http://www.breitbart.com/Big-Government/2014/11/04/Bad-Numbers-on-Ebola-and-Terrorism-in-CNN-Exit-Polls
MEDIA: JUDICIAL WATCH WAS CORRECT ON OBAMA EBOLA REPORT
http://www.breitbart.com/Big-Journalism/2014/11/03/Media-Judicial-Watch-Was-Correct-on-Obama-Ebola-Report
TEA PARTY PATRIOTS:
Tea Party Patriot Plays the Long Game
http://www.rushlimbaugh.com/daily/2014/11/04/tea_party_patriot_plays_the_long_game?utm_source=feedburner&utm_medium=feed&utm_campaign=Feed%3A+RushLimbaugh-AllContent+%28The+Rush+Limbaugh+Show+-+All+Content%29