News Briefing for Wednesday, May 13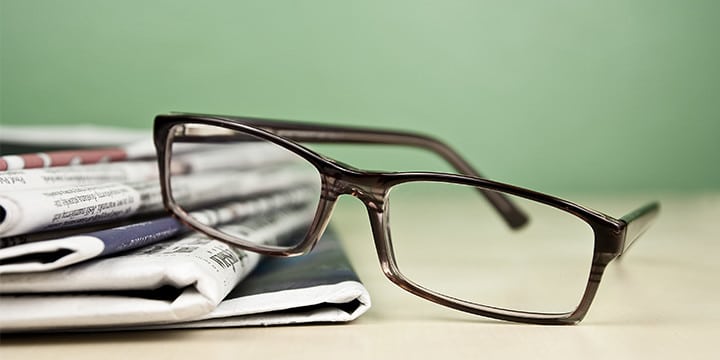 TEA PARTY PATRIOTS:
GOP SENATORS' PRO-CONGRESSIONAL EXEMPTION FROM OBAMACARE CRUSADE DRAWS SCORN – FROM AMERICA (Jenny Beth Op-Ed)
"Pity poor Sen. Jeff Flake (R-AZ)40% And Sen. John McCain (R-AZ)45% And Sen. Susan Collins (R-ME)14% , Sen. Roger Wicker (R-MS)32%, Sen. Kelly Ayotte (R-NH)42% , Sen. Deb Fischer (R-NE)58%, Sen. Richard Burr (R-NC)51%, Sen. Lindsey Graham (R-SC)49% , and Sen. Rand Paul (R-KY)93% , and at least three other GOP Senators too timid to allow a reporter to quote them by name as they disparaged a fellow Republican. Bless their hearts, they apparently haven't had time to read a law that was enacted more than five years ago. Nor, apparently and ironically, have their staffs. At least, that's the only benign conclusion one can draw, after reading their on-the-record quotes in Politico's latest defense of the indefensible: Congress' special exemption from Obamacare. Entitled, "Vitter's Anti-Obamacare Crusade Draws Scorn – from GOP," and reported by Manu Raju, the piece contains quote after quote from GOP Senators, each in turn explaining how Sen. David Vitter (R-LA)73%'s "crusade" to end Congress' special treatment is misdirected, or misguided, or political, or (my favorite!) "disingenuous." At issue, for those who are yet unaware, is the extraordinary and illegal treatment granted Members of Congress and their staffs, stemming from an August 2013 ruling by the Office of Personnel Management, at the direction of the President. Section 1312 of the Patient Protection and Affordable Care Act says specifically that upon enactment of the law, "the only health plans that the Federal Government may make available to Members of Congress and congressional staff … shall be health plans that are – (I) created under this Act (or an amendment made by this Act); or (II) offered through an Exchange established under this Act (or an amendment made by this Act)."…"
http://www.breitbart.com/big-government/2015/05/12/gop-senators-pro-congressional-exemption-from-obamacare-crusade-draws-scorn-from-america/
HEALTHCARE:
Vitter's Obamacare crusade draws GOP ire
The Louisiana senator's quest to deny his colleagues benefits wins him no friends on Capitol Hill.
"One fellow senator calls David Vitter's years-long crusade to scrap health care subsidies for lawmakers and their staffers "disingenuous." Another says it's obviously being done "for political purposes." "I just don't think he's made a lot of progress on this issue," a third senator says. And those are just fellow Republicans talking. Within the chummy confines of the U.S. Senate, Vitter has emerged as one of the most disliked members. The second-term senator's effort to kill the federal health care contribution, worth several thousand dollars to lawmakers and their staffers, is a big part of it. But the two-year drive, his critics say, symbolizes an operating style that Vitter's critics complain is consumed with public relations, even for an ambitious member of Congress: speeding in and out of meetings, railing about issues on the Senate floor but doing little to execute behind the scenes, firing off news releases left and right. In an institution in which the inside game is critical, Vitter doesn't even pretend to bother with it…."
http://www.politico.com/story/2015/05/david-vitters-anti-obamacare-crusade-draws-scorn-from-gop-117838.html
GOP to hold hearing on ObamaCare 'coercion'
"House Republicans will hold a hearing this summer on alleged attempts by the Obama administration to force Florida into accepting the Medicaid expansion under ObamaCare. Florida Gov. Rick Scott (R) made the announcement Tuesday after a meeting in Washington with lawmakers. The discussion included Rep. Fred Upton (R-Mich.), the chairman of the House Energy and Commerce Committee. "The committee's hearing will bring much-needed attention to the Obama Administration's disappointing political power play at the expense of the healthcare of low-income families in our state," Scott said in a statement. Scott has sued the administration, arguing it is withholding funds for the Low Income Pool program to reimburse hospitals for treating the uninsured in an effort to force Florida into expanding Medicaid, the federal healthcare program for the poor. The administration says Florida is free to decide on Medicaid, but that the LIP funds should not be used for costs that would otherwise be covered under Medicaid expansion.  Scott had a series of meetings on Capitol Hill Tuesday with Republican members of Florida's congressional delegation, as well as Upton and Senate Majority Leader Mitch McConnell (R-Ky.), according to the governor's schedule.  "What I've been asking for is, I'd like them to consider putting out statements, making phone calls, writing letters," Scott told reporters on Capitol Hill. "I'm appreciative that Chair Upton is going to hold hearings on this." He added that members so far have been "very supportive." Asked why he was not meeting with any Democrats, he said, "What do you think are the chances they're going to help me? They're sitting there trying to expand ObamaCare." Scott has begun planning for not receiving any federal LIP funds. The Department of Health and Human Services said last week that Florida's $2.2 billion proposal appears too big and not tailored to avoid covering costs that would be covered by Medicaid expansion. But HHS also pointed out that the proposal is still under public comment, a step before a formal decision can be made, and said it was continuing to engage with Florida. HHS officials said Tuesday that this position has not changed from last week.  Asked Tuesday why he could not make a deal with HHS to reduce the size of the LIP proposal to meet the administration's requirements, Scott said, "We've been talking to HHS for the last year, we can't get an answer out of them, so what they've done is, their answer is no." The Florida legislature is deadlocked on the issue, with state Senate Republicans in favor of Medicaid expansion and House Republicans against it…"
http://thehill.com/policy/healthcare/241781-gop-to-hold-hearing-on-obamacare-coercion
Yes, Repealing The Medical Device Tax Really Would Be A Good Thing
"In his article, "Will Senate Republicans Put Lobbyists Ahead Of Hometown Voters?" Ken Hoagland clings to a political argument against repeal of the medical device tax, holding that repeal will undercut the ability of lawmakers to push for more comprehensive reform at a later date. As a cancer survivor who has personally benefitted from medical imaging technology, I can tell you that what we really need to do is forget about politics and look at the patients who are adversely affected by the tax. The impact of this devastating tax on investments in R&D threatens the quality of life for patients across the country. Medical imaging's contribution to the fight against cancer has been profound, providing physicians and researchers with unprecedented insight into how the disease affects the human body. Advances in medical imaging have facilitated the development of new, innovative approaches to detect, diagnose, monitor and treat this deadly disease. Today, countless lives are saved thanks to early detection through advanced imaging. I was diagnosed in August 2002 with colon cancer through a colonoscopy. The next day I had a computed tomography (CT) scan which informed the approximate size of the tumor and showed possible signs of cancer of the liver and spleen. I underwent surgery and my entire colon was "redesigned" with the removal of the tumor, my spleen, and 12 lymph nodes. I was prescribed the gold standard of chemotherapy for that time and told that, if I followed the six month regimen, I just might "make it," and become that "one patient in a million." More than 12 years later, I am considered "NED" (no evidence of disease). I'm one of the lucky few who've beaten stage III cancer and have not experienced any progression of the disease. Many – though not all – colorectal cancer patients succumb to the disease within three years…."
http://dailycaller.com/2015/05/12/yes-repealing-the-medical-device-tax-really-would-be-a-good-thing/
Energy and Commerce advances landmark bill to overhaul drug development
"The House Energy and Commerce Committee has planned a markup for its signature legislation to overhaul drug development. The markup, which will take place by the health subcommittee on Thursday, will be lawmakers' first chance to publicly propose changes to the legislation, known as 21st Century Cures. The committee announced the markup on its Twitter page. Noelle Clemente, a spokeswoman for the committee, said details about the time and place of the hearing was not available. Committee Chairman Fred Upton, who worked closely with Rep. Diana DeGette (D-Col.), has pledged to bring the full bill to a vote by Memorial Day. That puts the committee on an ambitious timeframe at a time when trade and highway funding are dominating talks on the Hill. The committee unveiled its long-awaited draft of legislation late last month, which is intended to speed up the approval of new drugs and treatments. The bill would reform the government's rules for clinical trials, create new incentives for drug companies to study rare diseases and put a far greater focus on patient data to move toward "personalized medicine," according to the 200-page draft. It would also add $10 billion to the NIH's budget over five years – an issue that has been a major sticking point for the committee trying to reach a consensus…"
http://thehill.com/policy/healthcare/241717-energy-and-commerce-advances-landmark-bill-to-overhaul-drug-development
Rick Scott, Florida governor, pleads with Capitol Hill GOP to back him in Medicaid fight
"Florida Gov. Rick Scott personally pleaded with Capitol Hill Republicans Tuesday to hold hearings, write letters or can do whatever they can to back his fight to renew federal funding that pays hospitals for treating the poor and illegal immigrants, even as the administration pushes him — kicking and screaming — to expand Medicaid instead. The GOP governor said House Energy and Commerce Chairman Fred Upton, Michigan Republican, agreed to hold hearings this summer on whether the administration tried to coerce certain states into expanding Medicaid benefits under Obamacare by withholding matching federal funds for the Low Income Pool (LIP), which helps hospitals care for the poor and uninsured. "This is just the next step of federal overreach by the Obama administration over states' rights," Mr. Scott told reporters at the Cannon House Office Building. It was the Republican governor's second visit to Washington in as many weeks. Last time, he left empty-handed after asking Health and Human Services Department to renew more than $1 billion in federal matching funds for LIP. The administration, though, says expanding Medicaid would be a more effective way to ensure that more than 800,000 of Florida's poorest residents have access to care. It does not want funding streams such as LIP to pick up costs that Medicaid expansion might cover. Mr. Scott says he is being threatened into embracing Obamacare, a law that Republicans loathe. He's sued the administration and, on Tuesday, he met with Mr. Upton, Senate Majority Leader Mitch McConnell and 15 Republicans in Florida's congressional delegation…"
http://www.washingtontimes.com/news/2015/may/12/rick-scott-florida-governor-pleads-capitol-hill-go/?utm_source=RSS_Feed&utm_medium=RSS
Reports: Hawaii's Obamacare insurance exchange closing down at cost of $205 million
"…The Honolulu Star-Advertiser reports that the Hawaii Health Connector will immediately set in motion a contingency plan to shut down operations. The Health Connector will cease new enrollments this Friday, discontinue outreach services May 31, transfer its technology to the state by Sept. 30 and completely eliminate its workforce by Feb. 28. Residents of Hawaii will have to re-enroll in the federal healthcare.gov exchange to ensure coverage next year. Migrating tohealthcare.gov is estimated to cost $30 million. Nearly $205 million in federal grants were awarded to build and operate the Hawaii Health Connector online marketplace…."
http://twitchy.com/2015/05/12/reports-hawaiis-obamacare-insurance-exchange-closing-down-at-cost-of-205-million/
Massachusetts' Botched Obamacare Exchange Build May Have Been Illegal As Well As Incompetent
Report finds that state misled federal officials about progress on the $135 million project.
"When Obamacare's health insurance exchanges officially launched in October, 2013, one of the worst performers was, somewhat ironically, located in the one state that already had a functioning health insurance exchange: Massachusetts. The state had been running its own online insurance portal for years as part of RomneyCare, the coverage expansion that would become the model for Obamacare. But the exchange the state already had in place, while functional, didn't have all of the features required by Obamacare. A total overhaul was required. But when Obamacare's exchanges went live, the upgrade turned out to be a downgrade. Despite years of administrative planning and development, funded largely by $135 million federal grants, the Massachusetts Health Connector basically didn't work at all during the first open enrollment period. Repair efforts stalled, and eventually the entire thing was scrapped so that the state could start all over again on yet another new exchange. The original tech contractor, CGI (which also worked on the botched federal exchange) was fired from the project, and a new team was brought in to start over. It's been clear for a while now that the project was massively mismanaged, but it now looks increasingly as if development of the exchange may have involved illegality as well as incompetence. Not only did the officials in charge of the exchange botch the job, they are now accused of having intentionally misrepresented their progress (or lack thereof) to federal officials. A stinging report released yesterday by the Pioneer Institute, based on official contemporaneous audit reports by an outside consultant and unnamed "whistleblowers" who were interviewed by the report's author, Josh Archambault, alleges that state officials lied to federal overseers about progress on the project and cheated on a key federal connectivity test, employing what was essentially a dummy system in order to cover for work that had not yet been completed…"
http://reason.com/blog/2015/05/12/masachusetts-botched-obamacare-exchange
The Most Important Obamacare Case You've Never Heard Of
"While the nation eagerly awaits the Supreme Court's ruling in King v. Burwell, a case brought by an unknown Pennsylvania tax collector has quietly made its way to the U.S. Court of Appeals for the District of Columbia and has the potential to end President Barack Obama's most important piece of legislation, the Affordable Care Act. Like countless others, Jeffrey Cutler, currently the tax collector of East Lampeter Township, Pennsylvania, received a notice from his health insurance company in October 2013 that indicated his plan did not qualify for renewal under the rules established by the Affordable Care Act (ACA), also known as Obamacare. Cutler, who had been enrolled in the same plan since 2007, was satisfied with his coverage and did not want to switch to what he considered to be an inferior plan offered through the government-run health insurance exchange. Facing significant political pressure from Republicans and Americans who had lost their insurance plans, Obama announced a "transition policy" in November 2013 that promised to allow individuals to temporarily keep their health insurance plans even if they otherwise would not qualify for renewal under the ACA. However, the transition plan was not applied universally; state governments had the authority to decide whether or not to allow their own citizens to keep their plans. Rules established by Pennsylvania state officials made it possible for Cutler to keep his plan, but only if his insurance company agreed. His insurance company did not, and Cutler lost his insurance on January 1, 2014. He has been without health insurance since…"
http://townhall.com/columnists/justinhaskins/2015/05/12/the-most-important-obamacare-case-youve-never-heard-of-n1997884
Senate Dems call on VA to help student vets at Corinthian colleges
"Senate Democrats are calling on the Department of Veteran Affairs to help student veterans navigate the collapse of Corinthian College. The for-profit school closed 28 campuses late last month, leaving 1,600 students in the lurch, and filed for bankruptcy on May 4. Because hundreds of veterans used taxpayer-funded post 9/11 GI Bill benefits to enroll in Corinthian colleges, the lawmakers said the VA should provide students with information on how they will be impacted by the bankruptcy and closures. The collapse comes after Consumer Financial Protection Bureau (CFPB) and at least 20 state attorneys general, including California and Illinois, sued the school for making false and misleading advertisements to entice students to enroll and take out pricey loans to cover the cost. According to CFPB, the school charged students more than $75,000 in tuition and fees for a bachelor's degree. "We are aware that VA has posted some limited information online, including a copy of the letter that Corinthian sent to students and details about informational meetings that Corinthian will hold at their facilities," the senators said in the letter to VA Secretary Robert McDonald. "However, this fails to address the particular and immediate needs of affected veteran students."…"
http://thehill.com/regulation/241742-senate-dems-call-on-va-to-help-student-vets-at-corinthian-colleges
IMMIGRATION:
PETE SESSIONS MULLS BACKING AMNESTY IN THE NDAA TONIGHT IN RULES COMMITTEE HEARING
"House Rules Committee chairman Rep. Pete Sessions (R-TX) 65% may put his political future in Congress on the line on Tuesday evening as his committee takes up the next National Defense Authorization Act (NDAA). That proposal currently contains language using the military to grant amnesty to potentially hundreds of thousands of illegal aliens. The House Armed Services Committee has already passed the NDAA which contained the secretive amnesty for illegal aliens. The nature of the amnesty is that those so-called "DREAMer" illegal aliens who have received President Barack Obama's first executive amnesty—the Deferred Action for Childhood Arrivals (DACA), which currently just shy of a million illegal aliens have received—would now be able to get legislative and permanent amnesty if they enlisted in the United States Armed Forces. The amendment, which committee Republican chairman Rep. Mac Thornberry (R-TX) 62% allowed to be inserted into the process, is from Democrat Rep. Ruben Gallego (D-AZ)0%. "My amendment is very straightforward. It would simply encourage the Secretary of Defense to consider allowing individuals to serve in the military who have been granted Deferred Action for Childhood Arrivals or DACA by the Department of Homeland Security," Gallego said of his amendment, according to prepared remarks, when introducing it in the Armed Services Committee…"
http://www.breitbart.com/big-government/2015/05/12/pete-sessions-mulls-backing-amnesty-in-the-ndaa-tonight-in-rules-committee-hearing%E2%80%A8/
The Controversy Over Immigration And New Trade Authority
"A controversy has emerged about whether granting the president Trade Promotion Authority (TPA) would result in expanded immigration. Senator Jeff Sessions (R-AL), chair of the Senate's immigration subcommittee, has written, "There are numerous ways TPA could facilitate immigration increases above current law – and precious few ways anyone in Congress could stop its happening." To negotiate international trade agreements, a U.S. president needs Trade Promotion Authority. TPA allows a president to finalize an agreement and put it before the U.S. Congress for an up-or-down vote. Without such authority, other countries would not conclude trade agreements with the United States, since amendments in Congress could scuttle the terms of previously agreed upon measures. As a recent National Foundation for American Policy analysis points out, both the Trans-Pacific Partnership (TPP) and the Transatlantic Trade and Investment Partnership (T-TIP) would yield significant economic gains to the U.S. economy and enhance American influence in Asia and Europe. Several holes exist in the theory that granting Trade Promotion Authority will increase immigration. First, Trade Promotion Authority is not the final step in the legislative process. After an international agreement is negotiated, Congress must approve the agreement via implementing legislation. There is no evidence that including immigration provisions in an agreement would gain any votes in Congress. In fact, it appears more likely to lose votes, given at least some members antipathy towards immigration. Given that passage of any trade agreement is not guaranteed it would make no sense for the Obama Administration to attempt to "slip in" immigration provisions. In other words, one does not need to "trust" the Obama Administration but only trust it will act in its own self-interest. The president wants a trade agreement to pass Congress…"
http://www.forbes.com/sites/stuartanderson/2015/05/12/the-controversy-over-immigration-and-new-trade-authority/
'The Price of Cheap Labor'
"I wrote today on the blockbuster New York Times expose on New York City nail salons, which evidently subsist largely on illegal labor. The Times story for all its impressive reporting didn't mention anything about immigration enforcement as a way to limit the pool of cheap, easily exploited labor, of course. (Also, don't miss what Fred Bauer wrote about this last week.).."
http://www.nationalreview.com/corner/418270/price-cheap-labor-rich-lowry
113 MEMBERS OF CONGRESS FILE LEGAL BRIEF AGAINST OBAMA'S EXECUTIVE IMMIGRATION ACTION (continuation of previous article)
"A total of 113 lawmakers — members of both the U.S. House of Representatives and U.S. Senate — are urging a federal appeals court to hold President Obama's executive action on immigration unconstitutional. The members of Congress filed an amicus brief supporting a lawsuit previously filed by 26 states challenging Obama's action. "President Obama's actions on illegal immigration are clearly unconstitutional and I was left with no other choice than to join 112 of my colleagues as well as 26 states to stand up for the Constitution and the Rule of law and oppose the President in federal court," Rep. Kevin Cramer (R-ND) 36% said. "Our nation's immigration laws must be defended and I hope the U.S. Court of Appeals for the Fifth Circuit will concur with lower court rulings and overturn the President's illegal abuse of power."
http://www.breitbart.com/big-government/2015/05/12/113-members-of-congress-file-legal-brief-against-obamas-executive-immigration-action/
ACTIVISTS USING HILLARY'S LEFT TURN ON IMMIGRATION TO DEMAND MORE EXEC AMNESTIES
"After Hillary Clinton declared last week that she would "go even further" than President Barack Obama on executive amnesty, amnesty activists are using Clinton's left turn on immigration to pressure Obama to unilaterally do even more on immigration in his last two years on office.
In Nevada last week, Clinton said she would enact more executive actions to protect groups that are not shielded from deportation under Obama's executive amnesty–like parents who do not have children who are U.S. citizens. According to the Associated Press, pro-amnesty advocates from the "Not1MoreCampaign" sent the White House a letter on Monday in which they insisted that "President Obama could make the changes to the immigration enforcement system outlined by Clinton, now." "If Hillary Clinton and the Democratic Party believe in these changes as more than talking points, they should move for President Obama to enact them immediately with the urging and vocal support of his party," the letter reportedly said. As the Associated Press noted, though "the White House insists that Obama went as far as he legally could" with his executive actions, "the activists' letter also pointed to comments Clinton made questioning conditions in immigrant detention centers, and urged Obama to end detentions of vulnerable populations including pregnant women and transgender people." Cesar Vargas, a pro-amnesty advocate from the DRM Action Coalition, recently declared after Hillary's left turn on the issue that "Obama has not exhausted the legal limits of this power yet" and more "executive solutions" are needed to "bridge the gap between now and the enactment of new laws."
"The president can still expand deportation relief — as he did with Dreamers — to help keep more families intact and talent in the U.S.," he insisted…"
http://www.breitbart.com/big-government/2015/05/12/activists-using-hillarys-left-turn-on-immigration-to-demand-more-exec-amnesties/
Appealing President Obama's Executive Action on Immigration
"On November 20, 2014, President Obama unveiled DAPA, an executive policy that would defer the deportation of up to four millions illegal aliens and afford them work authorization. One week later, Texas, joined by 25 other states, filed a lawsuit against this unprecedented expansion of executive power. Cato, joined by law professors Josh Blackman, Jeremy Rabkin, and Peter Margulies, filed an amicus brief supporting the challenge. While we broadly support comprehensive immigration reform, we argued that DAPA violated the president's constitutional duty to take care that the laws were faithfully executed because this action went far beyond merely setting priorities on who will be pursued and deported given finite enforcement resources. It was highly unusual for Cato to file in a district court—amicus briefs of any kind are rare at this level—but this was a highly unusual situation. On February 16, 2015, Judge Andrew Hanen blocked DAPA from going into effect, finding that the executive branch did not follow the proper administrative procedures—such as seeking comments from the public—before implementing what is effectively a substantive change in established immigration law. The federal government appealed this judgment to the U.S. Court of Appeals for the Fifth Circuit (my old stomping grounds). It also filed for an "emergency stay," arguing that Judge Hanen's ruling causes irreparable damage to the United State and asking the appellate court to put it on hold. This was a cheeky maneuver given that Hanen's ruling was itself a "temporary injunction" justified by the irreparable damage to the states that the judge determined would flow from DAPA's operation. In effect, the government was asking for an "emergency" reversal of the district court, to which the Fifth Circuit panel didn't seem particularly sympathetic at a hearing last month. In any event, Cato has now filed a brief on the underlying appeal that again supports the 26 states and argues that President Obama's action amounts to an illegal expansion of executive authority. While the lower court did not reach this constitutional issue, the president's duty to faithfully execute the laws is a cornerstone of our separation of powers and provides the background architecture upon which the administrative state has been constructed…"
http://www.cato.org/blog/appealing-president-obamas-executive-action-immigration
Jeb Bush: 'Pass meaningful reform of immigration'
"Jeb Bush would not immediately attempt to repeal President Obama's executive action on immigration. Instead, should he succeed Obama in the White House, the former Florida governor said he would wait for Congress to pass a law to change the United States' immigration policy before attempting to reverse Obama's immigration executive action. "A practical solution of getting to fixing the legal system is also allowing for a path to legalized status, not necessarily citizenship," Bush said on Fox News Monday night about the estimated 11 million illegal immigrants currently living in the country. "Pass meaningful reform of immigration." "I think illegal immigration ought to be punished by coming out from the shadows, earning legal status over an extended period of time where you pay a fine, where you work, where you don't receive government assistance, where you learn English … where you're deported if you commit a crime, as is the law," he said, adding that self-deportation isn't practical, nor is "rounding people up door-to-door."…"
http://www.washingtonexaminer.com/jeb-bush-pass-meaningful-reform-of-immigration/article/2564350?custom_click=rss
Jeb Bush: People can be 'persuaded' on immigration
"Former Florida Gov. Jeb Bush says he thinks people can be "persuaded" on the issue of immigration and questioned whether people want to elect a president who will simply "bend with the wind." "I've been traveling over the last three months, and I get a sense that a lot of people can be persuaded, to be honest with you," he said in an interview that aired Monday evening on Fox News' "The Kelly File." "But here's the deal, Megyn: if I go beyond the consideration of running to be an actual candidate, do you want people to just bend with the wind, to mirror people's sentiment, whoever's in front of you? 'Oh yes — I used to be for that, but now I'm for this.' Is that the way we want to elect presidents?" "Running for president is tough. Serving as president, which should be the objective, is a little harder. Dealing with Putin is a heck of a lot harder than going to a town meeting in New Hampshire and explaining your views on immigration," he said…."
http://www.washingtontimes.com/news/2015/may/12/jeb-bush-people-can-be-persuaded-immigration/?utm_source=RSS_Feed&utm_medium=RSS
We Need a Real Debate About American Immigration Levels.
"From the Tuesday Morning Jolt: We Need a Real Debate About American Immigration Levels. A thought on Monday's piece about Scott Walker, Jeff Sessions, and legal immigration…. As noted in the article, the United States brings in about one million legal immigrants per year, a level that is at or near record levels. A lot of Americans, asked for their ideal immigration policy, would envision no illegal immigration, and a smooth, fast-moving, efficient system for legal immigration. I suspect a lot of people would like to say, "as long as you haven't committed any crimes and you're willing to work hard and play by the rules, if you want to be an American, we'll let you become an American citizen." That's a nice and heartwarming philosophy. It's a policy of rarely ever saying "no." For anyone who's a descendant of immigrants, it means never shutting the door on anyone else. The Wall Street Journal editorial board wrote, in 1984 and again in 2001, that the U.S. should adopt a Constitutional amendment declaring, "there shall be open borders." The problem is there are millions, probably tens of millions of foreign citizens who would like to become Americans if they were given the chance. If we permitted 1.5 million immigrants to become American citizens per year, we would find enough applicants, or 2 million or 3 million. And no matter how much we love legal immigrants, the country couldn't take them all in at once without going through a wrenching social and economic upheaval. That 2001 Journal editorial saluted the country's capacity for assimilating new immigrants, and I suspect that a lot of Americans aren't so confident in our ability to do that in 2015. (Do we even have a common, unifying culture anymore?) How many new jobs per year can our economy generate? How many empty slots do we have in our schools and hospitals? How's our infrastructure doing handling the influx? If you say that the million-a-year rate should be reduced to some lower level… does that ipso facto make you a xenophobe? Hateful? Racist?…"
http://www.nationalreview.com/campaign-spot/418247/we-need-real-debate-about-american-immigration-levels-jim-geraghty
Jeb Bush: I'd rescind Obama's executive amnesty — as part of a comprehensive immigration deal
"The headlines I've seen this morning about this exchange claim that Bush said he wouldn't rescind Obama's executive action "right away," which is sort of true. What Jeb said is that he'd rescind the amnesty as part of a deal with Congress on immigration. That won't happen on day one of his presidency, so yeah, technically O's order would remain intact for at least a few months while President Bush works out the details of the new bill with the House and Senate. But focusing on the timing misses the point of what Jeb's implying: If Republicans in Congress refuse to go along with his plan for a new comprehensive bill, Bush 45 will presumably … keep Obama's executive amnesty in place indefinitely. The price of getting it rescinded is to give the president what he wants, at least to some degree, on immigration. That's the same type of Hobson's-choice extortion that Obama's been engaged in for most of his second term. Congress can either pass what the White House demands or the White House will simply pass it for them. Now here's Jeb suggesting he'll use O's actions as leverage against the legislature too. Even worse, when Megyn Kelly raises the possibility that Obama's amnesty will be struck down in federal court, Jeb says he thinks the legal challenge will succeed. Does that mean he thinks O's order is illegal? If so, why on earth isn't he promising to undo it on day one as president, no questions asked, as Ted Cruz and Rand Paul have promised to do? If you're a Jeb fan but not as gung ho for amnesty as he is (are there any Jeb fans like that?), you can reassure yourself here in three unsatisfying ways. First reassurance: Any other Republican president will end up doing the same thing, no matter what Cruz and Paul are saying now to impress conservatives. There's simply no way a new GOP president is going to kiss off Latino voters five minutes after his inauguration by flushing Obama's executive amnesties down the toilet. The only realistic option here is rescind and replace. Marco Rubio knows that. So does Jeb. So should you. Second reassurance: Maybe Jeb's plan for a comprehensive bill will end up being more conservative than Obama's executive amnesty, in which case "rescind and replace" isn't necessarily a bad deal. Bush has said repeatedly (including in this clip) that we need to accept DREAMers as Americans, but maybe their parents are a different story. DACA, Obama's 2012 amnesty, legalized DREAMers themselves; DAPA, his mega-amnesty last November, legalized their moms and dads. Maybe Bush 45 would insist on including the former in a congressional bill while rejecting the latter, in which case his plan would end up being far more modest than O's. Then again, realistically, what are the odds of that? If Jeb wanted to draw that line, he could have drawn it right here. But he didn't because he knows it would cost him Latino votes. What are the odds, then, that he'd betray Latinos by rescinding DAPA summarily once he's president? Any Jeb plan on legalization will overlap significantly with Obama's legalization scheme. The politics of this will see to that…."
http://hotair.com/archives/2015/05/12/jeb-bush-id-rescind-obamas-executive-amnesty-as-part-of-a-comprehensive-immigration-deal/
Jeb Bush dismisses dip in polls, defends immigration stance
"Jeb Bush, in an exclusive interview with Fox News' "The Kelly File," rejected the suggestion that the momentum behind his likely presidential bid has slowed – calling recent polls "irrelevant" and urging those closely watching them to "take a chill pill." Bush, though widely expected to run for the Republican nomination, has held back as several other Republicans have officially announced their 2016 campaigns in recent weeks. As they dominate the headlines, some – notably, Bush's presumed home-state rival, Florida Sen. Marco Rubio – have enjoyed a surge in the polls. But Bush stressed in the interview with Fox News that he's not a candidate yet. "The polls are totally irrelevant," the former Florida governor told show host Megyn Kelly. "I'm not a candidate yet. So … everybody needs to take a chill pill on the polls until it gets closer." In the roughly 22-minute interview, Bush addressed Common Core, immigration reform and his family's political dynasty – all issues posing early challenges for him in a potential GOP primary. And he defended his 2016 exploratory efforts – first announced in mid-December – while taking a swipe at the campaign for Democratic frontrunner Hillary Clinton. "I go do town hall meetings, don't screen the questions, don't have a protected bubble like Mrs. Clinton does, don't have town hall meetings or roundtable discussion where I pick who gets to come and I screen the questions, and the press has to behave a certain way," he said in his first full, on-camera TV interview this year. While Bush continues to stay visible, his poll numbers have jumped around since he emerged as an initial GOP frontrunner earlier this year. Fox News polling released late last month showed Rubio enjoying a bump after his mid-April campaign announcement, polling at 13 percent in the race for the GOP nomination. Bush slipped down to 9 percent in that survey…"
http://www.foxnews.com/politics/2015/05/12/take-chill-pill-jeb-bush-dismisses-dip-in-polls-defends-immigration-stance/
JEB BUSH IMPLODES: EMBRACES AMNESTY, INVASION OF IRAQ, COMMON CORE
"Appearing on Fox News' The Kelly File on Monday night, 2016 prospective presidential candidate and former Florida Governor Jeb Bush explained that he would not try to undo President Barack Obama's executive actions on immigration. "Passing meaningful reform of immigration and make it a part of it," Bush answered when asked how he would undo Obama's unilateral amnesty. "If you've been here for an extended period of time, you have no nexus to the country of your parents," Bush explained. "What are we supposed to do? Marginalize these people forever?" Bush then added that his unwavering position on immigration demonstrated his toughness in the face of critics: "Do you want people to bend with the wind, to mirror people's sentiment whoever is in front of you? Oh, yes, I used to be for that but now, I'm for this. Is that the way we want to elect presidents?" He continued in this vein: I think illegal immigration ought to be punished by coming out from the shadows, earning legal status over an extended period of time where you pay a fine, where you work, where you don't receive government assistance, where you learn English, where you don't — you know, you're where deported if you commit a crime as is the law…There are no, very few other options that I can see.  The option of self-deportation, or making things so harsh is not really — I don't think that's practical.  And rounding people up door to door, isn't practical either.  We need to enforce the, enforce the laws of our country for sure, and enforce the border. He then stated that Americans could be "persuaded" to agree with him…."
http://www.breitbart.com/2016-presidential-race/2015/05/12/jeb-bush-implodes-embraces-amnesty-invasion-of-iraq-common-core/
JEB BUSH: OPPOSING IN-STATE TUITION FOR ILLEGALS 'OVER THE LINE'  
"Opposing in-state tuition for illegal immigrants is going "over the line," according to former Florida Governor and likely GOP presidential candidate Jeb Bush. In an interview that aired Monday on Fox News, Bush, who supported granting in-state tuition for illegal immigrants when he was governor, noted that Florida's version of the DREAM Act was recently passed by a "conservative Republican legislature led by a very courageous Speaker of the House" and signed into law by Republican Governor Rick Scott. "I supported that," he said. "If you've been here for an extended period of time, you have no nexus to the country of your parents, what are we supposed to do? Marginalize these people forever?" He added that "there's got to be a point where we fix this system so that legal immigration is easier than illegal immigration."
"And show some respect for people — a kid that might have been here 10 years, that might be a valedictorian of their high school… to say, 'no, no, no, you're not allowed to go to college,' I just think, there's a point passed which we're over the line," he said. Bush said he understood and respected "people's sentiments and frustrations about the broken system" and called for immigration reform that gave a path to legal status for illegal immigrants…"
http://www.breitbart.com/big-government/2015/05/12/jeb-bush-opposing-in-state-tuition-for-illegals-over-the-line/
Democrat unimpressed with Bush's position on immigration
"Freshman Rep. Ruben Gallego (D-Ariz.) is unimpressed with Jeb Bush's position on immigration. Gallego told The Hill that although the GOP White House hopeful has signaled support for immigration reform, he needs to agree to do more for so-called "Dreamers," the name given to undocumented workers who entered the country as children. Watch the video for more…"
http://thehill.com/video/in-the-news/241811-democrat-unimpressed-with-bushs-position-on-immigration
HIllary Clinton sets immigration trap, Republicans don't fall for it (yet)
Setting political traps is a time-honored Washington tradition, and Hillary Clinton is trying to force Republican presidential candidates to take a hard-line position on immigration.
"Star Wars fans will recognize Hillary Clinton's latest tactics. Toward the end of "Return of the Jedi," as the climatic space battle scene ramps up, Admiral Ackbar offers his famous warning about the Imperial defense around the dreaded Death Star. "It's a trap!" bellows the Rebel Alliance commander – presciently, it turns out. That's what many are now saying about Mrs. Clinton's recent move on immigration. In Nevada recently, she went further than President Obama in calling for a pathway to citizenship for millions of immigrants living in the country illegally. It was a not-very-transparent effort to goad her Republican rivals into espousing hard-line immigration policies that play well with their party's conservative base, but are objectionable to the increasingly diverse electorate. "There's this theory that Hillary Clinton went to Nevada and set a trap for the Republicans," NPR's White House correspondent Tamara Keith said on CNN's "New Day." "She went to Nevada and talked about immigration, went to the left of President Obama and was essentially saying, 'I dare you to say something that will make Latino voters not like you.' "…"
http://www.csmonitor.com/USA/Politics/Politics-Voices/2015/0512/HIllary-Clinton-sets-immigration-trap-Republicans-don-t-fall-for-it-yet
Bill Clinton condones path to citizenship for undocumented immigrants
"Former President Bill Clinton on Tuesday promoted the idea of creating a path to citizenship for undocumented immigrants in the United States, backing up recent remarks from his wife, presidential contender Hillary Clinton. Speaking at an advertising summit hosted by the Spanish television network Univision, Clinton reportedly saidhe supported "anything that increases business formation, employment and raises wages — which the legalization of immigrants would do, and a path to citizenship would do." "Putting people into the workplace legally would raise their wages," Mr. Clinton continued. "It would make us more prosperous. It would reduce poverty. It would increase tax paying. It would reduce the deficit. It's just good for the economy."…"
http://www.cbsnews.com/news/bill-clinton-condones-path-to-citizenship-for-undocumented-immigrants/
AT PAID UNIVISION EVENT, BILL CLINTON ENDORSES PATH TO CITIZENSHIP FOR ILLEGALS, POLICIES OF 'RADICAL INCLUSION'
"On Tuesday at Univision's upfront event for advertisers, Bill Clinton pushed for a pathway to citizenship for illegal immigrants and called for policies of "radical inclusion." "You've got to have a credible position on immigration reform," Clinton reportedly said when asked how candidates should court Hispanic voters, according to The Hollywood Reporter. "The only things that makes sense are a path for citizenship and support for children… The only thing to do is have a policy of radical inclusion." Univision, the Spanish-language network that has partnered with the Clinton Foundation on an education initiative, paid the former president for his appearance. Univision's part-owner Haim Saban hosted a Hollywood fundraiser for Hillary Clinton last week and has vowed to spend "whatever it takes" to elect Hillary Clinton.
Clinton made his remarks a week after his wife turned away from his administration's immigration policies in Nevada, making a left turn and pushing for a path to "full and equal citizenship" for illegal immigrants while vowing "to go even further" than President Barack Obama on executive amnesty."
http://www.breitbart.com/big-government/2015/05/12/at-paid-univision-event-bill-clinton-endorses-path-to-citizenship-for-illegals-policies-of-radical-inclusion/
SPENDING/BUDGET/ECONOMY:
7,231,000 Lost Jobs: Manufacturing Employment Down 37% From 1979 Peak
"The number of jobs in manufacturing has declined by 7,231,000–or 37 percent–since employment in manufacturing peaked in the United States in 1979, according to data published by the Bureau of Labor Statistics. The real median household income of Americans who have completed high school–but have not attained a higher degree–also peaked in the 1970s and has declined since then. In fact, according to the Census Bureau (Tables H-13 and H-14), the real median household income of an American householder who has completed four years of high school peaked in 1973 at $56,395 in constant 2013 dollars. By 2013, it was down to $40,701. That is a drop of $15,694–or 27.8 percent. (The Census Bureau's Table H-14 publishes the annual median household income from 1960 through 1990 of householders who have "completed" four years of high school. Table H-13 publishes the annual median household income of householders who have 'graduated" from high school or its equivalency from 1991 through 2013.) According to the BLS's seasonally adjusted employment numbers, employment in the U.S. manufacturing sector hit a peak of 19,553,000 in June 1979. In April 2015, there were only 12,322,000 employed in the manufacturing sector. That is a decline of 7,231,000—or 37 percent…."
http://cnsnews.com/news/article/terence-p-jeffrey/7231000-lost-jobs-manufacturing-employment-down-37-1979-peak
Report: Cost of Federal Regulation Reached $1.88 Trillion in 2014
U.S. debt exceeds the size of China's economy
"The cost of federal regulation neared $2 trillion in 2014, according to a new report by the Competitive Enterprise Institute (CEI). Ten Thousand Commandments: An Annual Snapshot of the Federal Regulatory State, a report by Clyde Wayne Crews, CEI's vice president for policy, also reveals that the U.S. debt now exceeds the size of China's economy. "Federal regulation and intervention cost American consumers and businesses an estimated $1.88 trillion in 2014 in lost economic productivity and higher prices," amounting to roughly $15,000 per household, the report said. The report found that the federal bureaucracy—made up of 60 agencies, departments, and commissions—has 3,415 regulations in the process of being finalized, meaning that the number of regulations far surpasses the number of laws passed by Congress. "In 2014, agencies issued 16 new regulations for every law—that's 3,554 new regulations compared to 224 new laws," the report said. CEI, a 501(c)(3) nonprofit, found that the Departments of the Treasury, Commerce, Interior, Health and Human Services (HHS), Transportation (DOT), and the Environmental Protection Agency (EPA) account for 48 percent of all federal regulations…"
http://freebeacon.com/issues/report-cost-of-federal-regulation-reached-1-88-trillion-in-2014/
LIVE UPDATES: PETE SESSIONS' RULES COMMITTEE TAKES UP DEFENSE BILL WITH AMNESTY INSIDE IT
"The Breitbart News team on Capitol Hill is bringing Americans the latest news on yet another attempt to sneak amnesty into legislation. Live updates are below.
UPDATE, by Matthew Boyle, 6:25 PM: The House Rules Committee has moved on from the NDAA onto general debate on the Freedom Act from Rep. Darrell Issa (R-CA) 59%, and will soon move on to the Pain Capable Anti-Abortion Act. While several members of the House Rules Committee and others present referenced a series of amendments which will be considered in Wednesday's Rules Committee in-depth consideration of the NDAA, none of the Republicans who claim they are opposed to the amnesty contained within the NDAA, including Sessions and Thornberry, mention specifically the amnesty contained within the NDAA. In addition, spokespersons for all three members of House GOP leadership — Speaker Rep. John Boehner (R-OH) 40%, Majority Leader Rep. Kevin McCarthy (R-CA) 47%, and Majority Whip Rep. Steve Scalise (R-LA)76% — have not immediately responded to requests for comment on where they stand on using America's military to grant illegal aliens amnesty, or legislatively institutionalize President Obama's executive amnesty, as the NDAA in its current form does.
UPDATE, by Matthew Boyle, 6:21 PM: Katrina Pierson, the Tea Party activist who ran against Chairman Sessions last cycle and is considering another run against him in the 2016 primary, emailed to Breitbart News to indicate her disgust with Sessions' lackluster opposition thus far to the amnesty wrapped up inside the NDAA…."
http://www.breitbart.com/big-government/2015/05/12/live-updates-pete-sessions-rules-committee-takes-up-defense-bill-with-amnesty-inside-it/
Key Democrats threaten to derail Obama trade bill
"President Obama's fellow Democrats threatened to derail one of his major second-term priorities Tuesday, with key senators poised to hold up consideration of "fast track" trade authority unless related measures are guaranteed to proceed alongside it. The trade legislation faces a test vote Tuesday afternoon, with 60 votes needed to begin formal debate of measures that would pave the way for approval of a complex Pacific trade accord, provide relief to unemployed workers affected by trade deals and toughen enforcement of various trade-related provisions. Ahead of the vote, many Democrats — including some of the handful who have supported Obama's trade push — said they were not inclined to move forward with debate unless Republican leaders provided assurances that the various pieces would move in tandem. About an hour before the vote, that included Sen. Ron Wyden (D-Ore.), who negotiated the trade package with top Republicans in the House and Senate and who has been a rare ally of Obama's trade agenda inside the president's party. "Until there is a path to get all four bills passed," Wyden said after a meeting with fellow pro-trade Democrats, "we will — certainly most of us — have to vote no." Majority Leader Mitch McConnell (R-Ky.) said Tuesday that Republicans were willing to attach "trade adjustment assistance" — that is, funding authority for worker assistance programs — to the fast-track bill. But he made no pledge to include the enforcement bill, which would take aim at Chinese currency ma­nipu­la­tion and is opposed by the administration, or a fourth bill concerning trade with Africa…"
http://www.washingtonpost.com/politics/democrats-threaten-to-stall-trade-legislation-in-the-senate/2015/05/12/08f71d66-f8c0-11e4-9ef4-1bb7ce3b3fb7_story.html?wprss=rss_homepage
Senate showdown set in trade battle between Dems, Obama
"President Obama squares off Tuesday against the liberal flank of his party as Senate lawmakers hold a key test vote on the president's trade agenda. More than any issue in recent years, Obama's push for expanded powers to advance trade deals has divided Democrats, with many top-ranking lawmakers openly opposing the White House.  Senate Minority Leader Harry Reid, D-Nev., has given reporters a firm "hell no" on the proposal. And Obama and Sen. Elizabeth Warren, D-Mass., for days have traded jabs on the matter, with the president calling Warren's claims "absolutely wrong." The test vote, expected to come sometime Tuesday afternoon, is specifically on the president's request for expanded powers to advance trade deals — in this case, a broad pact with Pacific nations — and will offer the first official tally of how deep the Democratic insurrection goes. Sixty votes are needed to advance the measure, and while most of the 54 Republicans are expected to vote yay, Obama still will need some Democratic help — and many are talking tough. "We will hold back votes on cloture," one senior Democratic aide told Fox News, referring to the procedural vote Tuesday afternoon. Senate Democratic Whip Dick Durbin, D-Ill., said most Democratic senators are inclined to vote no at this stage. Democratic lawmakers and pro-union groups argue such deals take away U.S. jobs…"
http://www.foxnews.com/politics/2015/05/12/hill-showdown-set-in-trade-battle-between-senate-dems-obama/
EXCLUSIVE – JEFF DUNCAN: VOTE 'NO' ON TPA
"President Obama is requesting Trade Promotion Authority (TPA), also known as "Fast Track Authority" to assist him with negotiating the Trans-Pacific Partnership (TPP) and other trade deals. The Administration is asking Congress for this extraordinary power, abdicating some of the traditional Congressional involvement, so that this huge trade deal might be consummated. For the record, I am generally a free-trade supporter as long as we've negotiated a fair deal. Helping U.S. businesses gain broader access to foreign markets, while also ensuring that Americans have access to affordable foreign-made consumer goods just makes sense when compared with higher tariffs and American businesses being shut out of certain markets for their products. What is in this agreement known as TPP? I, as a United States Congressman, can read the negotiations. However, in order to read them, I must be in a classified reading room in the Capitol, sign a non-disclosure agreement which assures that I will not discuss the contents of what I have read, and I am allowed to take notes, but I have to leave them in the room. I represent over 700,000 U.S. citizens in the Third District of South Carolina. As a federal representative, the votes I cast truly affect all Americans. My constituents expect that I make informed decisions. They also expect me to communicate with them about issues which affect them, their families, and their livelihoods. I ask this of the supposedly "most transparent Administration in history:" What has President Obama done to earn my trust and the trust of the American people over the past six years? The answer: nothing…"
http://www.breitbart.com/big-government/2015/05/12/exclusive-jeff-duncan-vote-no-on-tpa/?utm_source=feedburner&utm_medium=feed&utm_campaign=Feed%3A+breitbart+%28Breitbart+News%29
Why I Oppose Trade Promotion Authority For President Obama
"I support free, fair trade, but I'm sick of America's workers getting punched in the gut. We don't create good jobs for Americans by entering into unbalanced trade deals that forgo congressional scrutiny and ignore the law only to import low-wage labor, undercut American workers, and drive wages lower than the Dead Sea. Republicans must NEVER again give Obama more power. Republicans must NEVER again fail to hold Obama accountable. As President I'll do something this President has NEVER done — put American workers first. The U.S. has lost five million manufacturing jobs in the last 15 years. China cheats, foreign countries break the rules, and Washington falls asleep at the wheel…"
http://dailycaller.com/2015/05/12/why-i-oppose-trade-promotion-authority-for-president-obama/
Trade vote: Does Obama still have juice with Dems?
"Can President Obama get his "fast track" trade bill through Congress? The answer, a test of strength between Democrats and their leader, is up in the air ahead of Tuesday's key Senate vote. Republican and Democratic Senate aides are not sure whether there are enough Democratic votes to begin debate on the bill, which would give Obama expedited powers to approve trade deals. "This is a test for the White House," Majority Whip John Cornyn, R-Texas, told the Washington Examiner. Most Republicans support at least moving the bill to the floor, where some would offer amendments. But Democrats may block even that. The vote is scheduled for 2:30 p.m. on Tuesday. They hate thwarting Obama but hate the trade bill, too, and called on Republicans to postpone the debate and turn to other legislation. "We're confident you'll see a strong Republican vote tomorrow to move to TPA," a top GOP Senate aide said Monday. "We hope the president can deliver members of his own party."…"
http://www.washingtonexaminer.com/trade-vote-does-obama-still-have-juice-with-dems/article/2564343?custom_click=rss
The Trade Deal Tearing the Dems Apart
Elizabeth Warren is leading a liberal revolt against a trade deal she insists will hurt workers and unravel Wall Street reforms. But can President Obama muscle it through anyway?
"The rhetoric is heating up between Democrats as the Senate prepares to vote on giving President Obama "fast-track" authority to negotiate a sweeping trade deal that a wide swath of his party and labor base oppose. Democrats led by Senator Elizabeth Warren are denouncing the emerging deal and the secrecy surrounding the negotiations. Warren upped the ante last week when she claimed a little-noticed provision in the emerging trade deal, the investor-state dispute settlement (ISDS), could be used by corporations to undo Dodd-Frank, the financial regulatory legislation that is one of Obama's major achievements. The president, meanwhile, says Warren's criticism is baseless. "Think about the logic of that, right?" Obama asked his audience at Nike headquarters near Beaverton, Oregon on Friday. "The notion that I had this massive fight with Wall Street to make sure that we don't repeat what happened in 2007, 2008, and then I sign a provision that would unravel it?" he said. "I'd have to be pretty stupid." Obama continued his war on Warren through the weekend, reminding Democrats that she doesn't walk on water, that she's a politician. Warren, he insists, is fighting an old fight going back to NAFTA, a free trade agreement signed by President Clinton in 1994. "He should have done this long ago," says Jim Kessler, a founder of Third Way, a centrist Democratic group that is pro-trade. "He's allowed Democrats to take a two-by-four to his signature economic achievement of his second term, which is to expand exports in the biggest market of the world, Asia. He needed to treat these attacks on it as though Ted Cruz were making them. Instead, he made it feel like if you're a Democrat you can say anything and he's not going to care."…"
http://www.thedailybeast.com/articles/2015/05/12/the-trade-deal-tearing-the-dems-apart.html
Progressive group blasts Obama on free trade
"A progressive group blasted President Obama Tuesday for being tougher on liberal Sen. Elizabeth Warren than he is on Senate Majority Leader Mitch McConnell over free trade. "President Obama has never attacked Republican Leader Mitch McConnell the way he's attacking Elizabeth Warren," the Progressive Change Campaign Committee told supporters in an email. "Will you stand up to big corporations and defend Warren?" The group is soliciting donations from its 1-million-member mailing list to oppose Mr. Obama's initiative. Ms. Warren, Massachusetts Democrat and a darling of the left, is engaged in an increasing hostile battle with the president over his proposed Trans-Pacific Partnership trade deal. The Senate will hold a test vote Tuesday on granting Mr. Obama trade-promotion authority to help him complete trade negotiations with the 11 other Pacific rim nations that would join the agreement. The president has said in recent days that Ms. Warren is acting like "a politician" on free trade, saying she is trying to curry favor with her liberal base instead of looking at the facts of the deal. Mr. Obama said the pact will improve the economy for the middle class…"
http://www.washingtontimes.com/news/2015/may/12/progressive-group-blasts-obama-free-trade/?utm_source=RSS_Feed&utm_medium=RSS
House Dem urges Senate to tank trade vote
"Rep. Peter DeFazio (D-Ore.) urged lawmakers across the Capitol on Tuesday to defeat a key procedural vote to advance fast-track trade authority legislation. One of the most liberal House Democrats argued the measure, which would allow President Obama to approve trade agreements through Congress with a simple majority vote, minimizes lawmakers' role. The Senate will vote on a motion to proceed to the trade legislation at 2:30 p.m. Tuesday, which will require 60 votes to advance. But it was unclear ahead of the vote whether it would secure the necessary supermajority. "The Senate's about to begin debate on Trade Promotion Authority. That is Congress ceding all authority to the president to negotiate agreements secretly, bring them before these bodies, and say take it or leave it, up or down vote, no amendments. Ceding our constitutional authority," DeFazio said from the House floor. "I hope the Senate turns him down," DeFazio said of President Obama. DeFazio blasted the president for a speech promoting his trade agenda at Nike's headquarters in Beaverton, Ore. last week. The Oregon Democrat said he wasn't offended by the lack of an invitation to the speech, despite his district's proximity. "The president went to Oregon last week to Nike who originated the idea of chasing cheap labor around the world and outsourcing U.S. production. And he gave a speech. I wasn't invited. That was fine with me," DeFazio said. DeFazio said the president went on to insult Democrats who oppose fast-track trade authority. "He went there to make fun of people like me who have fought these trade agreements for more than 20 years and been more right than wrong about the impact of these trade agreements," DeFazio said. "On trade, I actually think some of my dearest friends are wrong. They're just wrong," Obama said of the Trans-Pacific Partnership (TPP) trade deal during his speech. "This is the most progressive trade deal in history."…"
http://thehill.com/blogs/floor-action/house/241749-dem-urges-senate-to-tank-trade-vote
Dem whip: We're not counting trade votes
"Democratic leaders in the House are not counting votes on the trade legislation that is a pillar of President Obama's second term, Rep. Steny Hoyer (D-Md.)  said Tuesday. "I don't know what the figure is. We haven't counted; I'm not counting, as the whip, at this point in time," Hoyer said. "Leader [Nancy] Pelosi has said we're trying to get all the information on the table for members to consider, [and] the caucus has pursued that." Hoyer, the minority whip, said Democrats — both leaders and rank-and-file members — are largely withholding judgment while the Senate works this week on a trade promotion authority (TPA) bill designed to facilitate several international deals at the top of Obama's economic wish-list. "Democrats are still looking at it. We've always thought the Senate was going to move first and we'll see what the Senate does," Hoyer said. "I think what the Senate does will have an impact on a number of House Democrats."  Democratic support will likely prove crucial to the fate of the TPA bill in the House, where GOP leaders are struggling to find 217 votes in the face of conservatives reluctant to grant more power to a president they've long distrusted. The Senate's TPA bill, sponsored by Sens. Orrin Hatch (R-Utah) and Ron Wyden (D-Ore), would grant Congress an up-or-down vote on Obama's trade deals, but deny lawmakers the power to amend those agreements. The extra authority is seen as a necessary step if Obama hopes to solidify several sweeping trade deals, like one the administration is negotiating with Japan, Vietnam and nine other Asian-Pacific nations…."
http://thehill.com/policy/finance/241773-dem-whip-were-not-counting-trade-votes
White House Brushes Off Fast-Track Failure As Temporary 'SNAFU' (Updated)
"The White House is brushing off what is now expected to be the imminent filibuster of President Barack Obama's fast-track bill on the Senate floor, with Press Secretary Josh Earnest blaming a "procedural SNAFU" for Democrats planning to vote en masse to block it. The expected vote could deal a devastating blow to Obama's ambitious trade agenda, and amounts to perhaps the biggest rebuke of this president by his own party. But Earnest said Tuesday the president will continue to try and push fast-track authority through the Senate even after pro-trade Senate Democrats indicated they wouldn't back the bill unless several bills — including one on currency enforcement — would move forward. Ron Wyden, the ranking Democrat on the Finance Committee and a backer of fast-track, tweeted he will vote no unless the bills move forward together. The White House opposes attaching currency enforcement measures, worrying they could imperil the Trans-Pacific Partnership agreement with Asian countries and potentially imperil the independence of the Federal Reserve. Earnest Monday and today said existing policy has already succeeded in getting China and Japan to begin "to level the playing field" on their currencies, noting China's currency has appreciated 30 percent against the dollar since 2010. However, critics of the administration have noted that the administration has repeatedly certified that China and other countries are not manipulating their currency in semi-annual reports on the issue. The Senate vote is scheduled for 2:30 p.m…"
http://blogs.rollcall.com/white-house/white-house-brushes-off-fast-track-failure-snafu/?dcz=
Senate Democrats Block Debate on Obama's Fast-Track Bill
President's centerpiece legislation falls short of 60 votes needed to clear procedural hurdle
"Senate Democrats on Tuesday blocked a bill that would give President Barack Obama fast-track authority to expedite trade agreements through Congress, a major defeat for the president and his allies who say the measure is necessary to complete a 12-nation Pacific trade deal that is a centerpiece of the administration's economic agenda. The vote was 52-45, with supporters short of the 60 votes necessary to clear a procedural…"
http://www.wsj.com/articles/senate-democrats-block-debate-on-obamas-fast-track-bill-1431457100?mod=fox_australian
'Fast track' trade bill fails early Senate test
"Senate Democrats blocked a motion Tuesday to begin debate on a 'fast track' trade bill, delivering an early blow to President Obama and underscoring the deep divisions within the Democratic ranks on trade policy. A Senate 60-vote supermajority was required to begin debate on renewing trade promotion authority, but even pro-trade Democrats held back their support in a strategy intended to enhance their leverage in securing commitments to enhance worker protections and crack down on currency manipulation. The vote failed, 52-45. In a rare political realignment, Senate Republicans have been working with the Obama administration to reauthorize fast track negotiating authority aimed at assisting Obama in finalizing a multilateral trade pact with 11 Asia-Pacific nations. The Senate Finance Committee approved the bill, 20-6, in a bipartisan vote last month. Chairman Orrin Hatch, R-Utah, and Senate GOP leaders believed they had reached an agreement for this week with the panel's top Democrat, Sen. Ron Wyden, D-Ore., to begin debate on the fast track bill with assurances that it would move in tandem with a trade adjustment assistance package to aid American workers negatively affected by trade deals. However, Democrats en masse demanded Tuesday that Republicans make assurance that two additional pieces of legislation become part of the deal: a non-controversial bill supporting African economies and a customs enforcement measure that includes controversial language aimed at China to crack down on currency manipulation. Wyden said Democrats could not move forward unless there was assurances that "all four of the measures I've described are actually enacted."…"
http://www.usatoday.com/story/news/politics/2015/05/12/senate-trade-vote/27178105/
Defiant Dems Block Obama's Trade Authority
"Senate Democrats on Tuesday stood up to President Barack Obama and blocked legislation that would give Obama the power to negotiate trade agreements that cannot be amended by Congress. The Senate held a procedural vote on a bill to give Obama that authority, one that needed 60 votes to keep the bill alive. But the Senate couldn't reach that threshold, and instead held a mostly party-line 52-45 vote. In the short-term, the vote dashes Obama's immediate hope of bolstering his economy legacy, and will force supporters of so-called trade promotion authority, or TPA, to explore other ways to advance the bill. Earlier in the day, Senate Majority Leader Mitch McConnell (R-Ky.) said a vote for the bill would help open up foreign markets to U.S.-made goods, and said it's a jobs bill. "It's a chance to stand with Americans for economic growth, opportunity, and good jobs," he said. But many Democrats have spent more than a decade arguing that traditional trade agreements only serve to promote low-wage labor overseas and less protection for the environment. The issue immediately split Democrats once it became clear that congressional Republicans would try to move legislation giving Obama TPA. Democrats like Sen. Elizabeth Warren (Mass.) and Senate Minority Leader Harry Reid (Nev.) said they would not support the bill, which prompted Obama to say last month that Warren "is wrong on this." Sen. Bernie Sanders (I-Vt.), who is running for president as a Democrat, also opposed the bill. These Democrats had the last say in Tuesday's procedural vote. The vote was held after Democrats warned again that they wanted the bill to include other trade proposals they do support, such as language that would help workers who lose their jobs because of trade, and language to boost enforcement of U.S. trade laws…"
http://www.theblaze.com/stories/2015/05/12/defiant-dems-block-obamas-trade-authority/
Democrats filibuster Obama's trade bill
"Senate Democrats filibustered Tuesday to block the first major free-trade vote in years, dealing a blow to President Obama and GOP leaders who were pushing a deal in a rare show of bipartisanship, but who once again find themselves struggling with the political fringe. Unlike the last few years' worth of conservative objections, this time it was liberals who balked and pulled moderate Democrats with them, putting the brakes on the bipartisan push and imperiling the rest of the spring congressional agenda. The White House said the filibuster was only a "procedural snafu" and urged GOP leaders in Congress to work it out differences with the moderate Democrats, who are insisting that any free trade legislation be coupled with a bill that would provide training and financial assistance to American workers deemed to have lost jobs due to free trade…"
http://www.washingtontimes.com/news/2015/may/12/democrats-filibuster-obamas-trade-bill/?utm_source=RSS_Feed&utm_medium=RSS
Senate Dems block key plank of Obama trade agenda
"President Obama suffered a defeat at the hands of his own party on Tuesday, as Senate Democrats blocked a key component of the president's trade agenda.  After fierce lobbying on both sides of the issue, the proposal to start debate on the president's push for expanded authority to negotiate a trade pact failed on a 52-45 vote. It needed 60 votes to advance.  The president's supporters will likely try again, but the vote nevertheless marks a stinging rebuke of a major Obama priority by members of his own party. Republicans mostly had aligned with Obama on the issue, and after the failed test vote urged Obama's fellow Democrats to drop their resistance.  "What we just saw here is pretty shocking," Senate Majority Leader Mitch McConnell, R-Ky., said, accusing congressional Democrats of standing with "special interests." At issue is Obama's push for so-called "fast track" authority — which would let him negotiate trade deals that Congress can reject or ratify, but not amend. In the short-term, he wants to use this to pursue a broad trade pact with Japan and other Pacific nations…"
http://www.foxnews.com/politics/2015/05/12/hill-showdown-set-in-trade-battle-between-senate-dems-obama/
Democrats defy White House on trade pact
"What we just saw here is pretty shocking," said Majority Leader Mitch McConnell.
"In a stern rebuke to President Barack Obama, Senate Democrats rebelled against his trade initiative on Tuesday afternoon and voted against even opening debate on the bill.
Democrats have demanded additional worker protections before they would consider voting to approve fast-track trade powers for the president. Shortly ahead of the vote, Majority Leader Mitch McConnell (R-Ky.) rejected the demands, insisting he would not make any guarantees beyond a vote on the fast-track bill. The ensuing Democratic filibuster sank the legislation on the Senate floor, 52-45, with 60 needed to pass. Trade proponents in both parties vowed to try to put the pieces back together, but with little more than a week before a Memorial Day recess and several expiring laws still to be addressed, the immediate future of Obama's trade agenda is uncertain. Republicans and White House officials have argued that enacting fast-track Trade Promotion Authority is critical for Obama's ability to strike a massive trade deal with Pacific Rim countries…"
http://www.politico.com/story/2015/05/trade-vote-senate-mitch-mcconnell-117850.html
Senate Democrats block first vote on Obama's trade deal
"Senate Democrats blocked a vote to begin considering a bill that would speed up congressional approval of the Trans-Pacific Partnership (TPP). With all but one Democrat opposing the bill, President Obama now faces an even tougher battle to conclude the deal. The vote Tuesday would have begun debate on Trade Promotion Authority (TPA), legislation which would "fast-track" the trade deal through the congressional approval process. Lawmakers would have to vote yes or no on the entire trade deal and would forego the ability to change individual provisions. If the president isn't granted this authority, it will be far more difficult for him to make any progress on either TPP or the Transatlantic Trade and Investment Partnership (TTIP)…"
http://www.cbsnews.com/news/senate-democrats-block-first-vote-on-obamas-trade-deal/
Senate Democrats Block Giving Obama Authority for Trade Deal
"All but one Senate Democrat voted today to block the opening of debate on a bill that would give President Obama "trade promotion authority," allowing him to negotiate and finalize the Trans-Pacific Partnership, a trade and regulatory agreement with about a dozen other countries (it would enable him to negotiate other agreements, such as one with the European Union, too). Democrats want to impose certain restrictions — measures against currency manipulation, for instance — on what kind of deal the president can reach.  The president, most congressional Republicans, and no small number of Democrats want to give Obama the authority to negotiate a deal and then bring it to Congress for approval, but the bill is stalled for now. NR's editors are for giving Obama said authority, which requires an act of Congress but has long been the historical norm. Every Republican present voted to move the measure forward except Majority Leader Mitch McConnell, for procedural reasons; Republican senators Lindsey Graham and Marco Rubio and Democrat Cory Booker were absent.  The Democrat who voted to advance the bill was Tom Carper of Delaware, who's been a strong ally of Republicans and the president on the issue…."
http://www.nationalreview.com/corner/418266/senate-democrats-block-giving-obama-authority-trade-deal-patrick-brennan
Senate Democrats vote to block Obama on trade
http://www.washingtonpost.com/politics/democrats-threaten-to-stall-trade-legislation-in-the-senate/2015/05/12/08f71d66-f8c0-11e4-9ef4-1bb7ce3b3fb7_story.html?wprss=rss_national
Democrats block Obama on trade
"Senate Democrats on Tuesday blocked a critical trade bill, dealing a blow to President Obama's efforts to win "Fast Track" powers to secure new trade agreements with other countries. The vote was 52-45, falling eight votes short of the 60 votes needed to begin debating the legislation. Most of the votes against the bill came from Democrats, who oppose new trade deals they say damage the U.S. economy and lead to the loss of manufacturing jobs. Only one Democrat, Tom Carper, of Delaware, voted to proceed to the bill. Democratic leaders said they objected to the bill because it does not include a trade enforcement provision to curb currency manipulation and another provision that allows sub-Saharan nations to export goods including oil and clothes to the U.S. duty free. Republicans said the enforcement provision would serve as a poison pill because other countries would not agree to it as part of future trade pacts…."
http://www.washingtonexaminer.com/democrats-block-obama-on-trade/article/2564378?custom_click=rss
Senate deals stinging defeat to Obama trade agenda
"Senate Democrats on Tuesday delivered a stinging blow to President Obama's trade agenda by voting to prevent the chamber from picking up fast-track legislation. A motion to cut off a filibuster and proceed to the trade bill fell short of a 60-vote hurdle, 52-45. Sen. Tom Carper (Del.) was the only Democrat to back it. Senate GOP Leader Mitch McConnell (Ky.) switched his vote from yes to no to reserve his ability to return to the measure at a later date. Fast-track is a top legislative priority for the White House, but it has run into significant Senate opposition that has been led by Sen. Elizabeth Warren (D-Mass.). It faces even more opposition from Democrats in the House, and the surprise Senate failure will raise doubts about whether the legislation will make its way through Congress. Labor unions and other left-leaning groups have declared war on the fast-track bill, which they argue would ship jobs overseas. The Senate is generally a more pro-trade body than the House, and it has been easier to move trade agreements through the upper chamber. The standoff Tuesday focused on procedure, though there is significant opposition to fast-track itself in the Democratic conference.  Senate Democrats demanded that McConnell combine the fast-track bill with three other pieces of trade legislation, including a customs bill that would address currency manipulation. The opposition included Sen. Ron Wyden (Ore.) and other pro-trade Democrats who back the fast-track bill. "The group is concerned about the lack of a commitment to trade enforcement, which is specifically the customs bill," Wyden told reporters in explaining his opposition. McConnell has offered to bring to the floor a package combining fast-track, which is also known as Trade Promotion Authority, and Trade Adjustment Assistance, which helps workers displaced by foreign competition…"
http://thehill.com/policy/finance/241780-senate-deals-stinging-defeat-to-obama-trade-agenda
Obama after trade deal defeat: This is personal for me
"Minutes after his former Democratic colleagues in the Senate filibustered his trade deal, President Obama sent a message to supporters declaring the fight was "personal for me" and pleading with liberals to rally around him. The president has been working with congressional Republicans to try to win fast-track trade powers, which would allow him to more easily negotiate trade agreements such as the Trans Pacific Partnership deal with 11 nations that border the Pacific Ocean. But Democrats, including dozens who served in the Senate when Mr. Obama was there, have balked at his efforts, questioning whether he has American workers' interests in mind. On Tuesday, they rallied to filibuster the fast-track bill, derailing it. "This is personal for me. I understand the skepticism about this, or any, trade deal. I've met folks across the country who still feel burned by agreements of the past. Those are the people I came to Washington to fight for," the president said in an email sent out by his campaign team, vowing that he wouldn't repeat the mistakes of past trade deals in his negotiations. The White House insisted Tuesday's filibuster defeat was a "procedural snafu," and wouldn't be fatal to the trade deal in the end…"
http://www.washingtontimes.com/news/2015/may/12/obama-after-trade-deal-defeat-personal-me/
Obama: 'The Most Progressive Trade Agreement in Our Nation's History'
http://www.weeklystandard.com/blogs/obama-most-progressive-trade-agreement-our-nations-history_944946.html
Obama seeks 'path forward' with Senate Dems
"President Obama met with Senate Democrats on Tuesday afternoon in an attempt to break an impasse over his controversial trade agenda. The president huddled with 10 pro-trade Democrats shortly after members of his own party dealt him a stinging defeat in the Senate on one of his top agenda items: a trade promotion authority bill (TPA). "They had a constructive session and discussed the need to advance legislation to give the president the authority he needs to complete negotiations on the Trans-Pacific Partnership and enforce the agreement," the White House said in a statement. Earlier Thursday, a motion to proceed to the TPA bill failed to get the 60 votes necessary to pass. Just one Democrat, Sen. Tom Carper (Del.), voted for it. Carper was joined at the White House meeting by Sens. Michael Bennet (Colo.), Maria Cantwell (Wash.), Ben Cardin (Md.), Heidi Heitkamp (D-N.D.), Tim Kaine (Va.), Patty Murray (Wash.), Bill Nelson (Fla.), Mark Warner (Va.), and Ron Wyden (Ore.), a co-author of the TPA bill.  The TPA bill, known as "fast-track," would allow Obama to negotiate new trade deals without amendments from Congress. But it has run into significant opposition from liberal Democrats and labor unions, who say new trade agreements will ship jobs overseas…"
http://thehill.com/blogs/blog-briefing-room/241826-obama-seeks-path-forward-with-senate-dems
Trade vote set for defeat, dealing tough blow to Obama
"Pro-trade Senate Democrats announced Tuesday that they would vote to block a debate on fast-track legislation, dealing a serious blow to President Obama's trade agenda. Sen. Ron Wyden (D-Ore.), the senior Democrat on the Senate Finance Committee, who negotiated the trade package Republicans want to pass this month, emerged from a meeting with seven Democratic colleagues to voice his opposition. He was joined by Sens. Michael Bennet (D-Colo.), Maria Cantwell (D-Wash.), Dianne Feinstein (D-Calif.), Claire McCaskill (D-Mo.), Patty Murray (D-Wash.), Bill Nelson (D-Fla.) and Mark Warner (D-Va.). The Senate needs 60 votes to begin a debate on fast-track authority, which would allow Obama to send trade deals to Congress for up-or-down votes. The procedural vote is scheduled for 2:30 p.m., and with the defections it appears the vote will go down. White House press secretary Josh Earnest acknowledged Tuesday that the Senate does not have the votes to move forward. He downplayed the opposition as a "procedural snafu" and expressed hope that the Senate could break the impasse. "It is not unprecedented for the U.S. Senate to encounter procedural snafus," he said. "We're going to continue to work through these challenges."…"
http://thehill.com/policy/finance/241770-trade-vote-set-for-defeat-dealing-tough-blow-to-obama
Obama, Warren feud breaks open as trade legislation blocked by Democrats
"The liberal grass-roots movement gave birth to two huge stars over the last decade, one who rode a wave of anti-war support into the White House and the other who became the ideological standard-bearer in the fight against big banks and corporate greed. Now, in a battle few saw coming three years ago, President Obama and Sen. Elizabeth Warren (D-Mass.) are locked in an increasingly personal dispute over a mammoth global trade deal that the president is trying to finalize in his last years in the White House. The faceoff has become the defining battle in the Democratic Party, as Obama seeks "fast-track" trade authority from Congress, which would allow him a freer hand to cut trade deals. The ultimate goal is approval of a deal with 12 Pacific-rim nations representing roughly 40 percent of the global economy. Moreover, this dispute sets the stage for the campaign to succeed Obama in office, as the firebrand senator has opted not to run but instead is focusing her effort on moving the likely Democratic nominee, Hillary Rodham Clinton, farther to the left. On two fronts Warren appears to have won initial battles. The Senate on Tuesday ran into a filibuster of the Trade Promotion Authority measure that would grant Obama fast-track powers to pass global deals, as the overwhelming majority of Democrats blocked consideration of the legislation…."
http://www.washingtonpost.com/politics/obama-warren-feud-breaks-open-as-trade-legislation-blocked-by-democrats/2015/05/12/9902f880-f8bb-11e4-9030-b4732caefe81_story.html
Progressive group: Obama is tougher on Elizabeth Warren than Mitch McConnell
"In what appears to be a sign of the growing rift in the Democratic Party's base, the Progressive Change Campaign Committee called on its 1 million supporters to side with Sen. Elizabeth Warren, D-Mass., against President Obama on trade. The progressive group has offered its full support for Warren, and blasted Obama's actions. "Obama has tried to belittle Warren with insults — saying she's just wrong without actually disputing her core points," PCCC told its members. "President Obama has never attacked Republican Leader Mitch McConnell the way he's attacking Elizabeth Warren." President Obama stirred things up when he called Warren "absolutely wrong" about her opposition to the Trans-Pacific Partnership, which is the Obama administration's proposed trade deal among 12 nations. Warren has criticized Obama, in turn, for not being forthcoming about the TPP and has argued that it will provide Republicans an easier pathway to undermining liberal financial reforms. In a speech at the National Press Club earlier today, Warren lashed out against the president's desired trade agreement and said, "The rich and powerful rigged the game, and now they want it to stay rigged." New York City Mayor Bill de Blasio took the stage directly after Warren and lauded her leadership. Warren, according to The New York Observer, departed immediately after her remarks and did not listen to de Blasio. The mayor is in town on Monday to promote his "Progressive Agenda," which he has styled as the liberal version of former House Speaker Newt Gingrich's 1994 "Contract with America."…"
http://www.washingtonexaminer.com/progressive-group-obama-is-tougher-on-elizabeth-warren-than-mitch-mcconnell/article/2564377?custom_click=rss
McConnell slams Dems after failed trade vote
"Senate Majority Leader Mitch McConnell railed against Senate Democrats on Tuesday after they blocked movement on a "fast-track" trade bill. The Kentucky Republican suggested Senate Democrats who voted "no" on the trade legislation "rail against the future." "The rationale for voting … a vote that would simply have allowed the Senate to debate the issue, was overwhelming," he said. "It was supported by the facts, and yet voices in the president's party who rail against the future won out today." McConnell's remarks came after Senate Democrats voted nearly unanimously to block legislation that would allow the president to get trade bills approved in Congress by a simple majority vote. Senators voted 52-45 on a procedural measure to proceed to the legislation, with 60 votes needed to overcome the hurdle.
"I don't routinely quote President Obama, but today is no ordinary day," McConnell said. "So when the president said the hard left is just making stuff up, when the president said their increasingly bizarre arguments didn't 'stand the test of fact and scrutiny,' it was hard to argue." The trade legislation has split Democrats, pitting liberal senators against the administration. The Republican leader said Senate Democrats were trying to "shut down" debate over Obama's "top economic priority." "What we just witnessed here is the Democratic Senate shut down the opportunity to debate the top economic priority of the Democratic president," McConnell said. "I sure hope some of our colleagues across the aisle will heed the word's of President Obama and rethink their choice." Senate Minority Leader Harry Reid (D-Nev.) flatly rejected McConnell's logic, saying the Kentucky Republican can only blame himself for the vote…"
http://thehill.com/blogs/floor-action/senate/241793-mcconnell-slams-dems-after-failed-trade-vote
'I've Said Enough': Dem Senator Hits Obama With Attack Usually Reserved for Republicans
"Sen. Sherrod Brown (D-Ohio) told reporters on Tuesday that President Barack Obama was "disrespectful" in his response to political attacks from Sen. Elizabeth Warren (D-Mass.) and alleged he may have chosen his words differently if a "male senator" were involved. Huffington Post reporter Ryan Grim reported Brown's remarks on Twitter:…"
http://www.theblaze.com/stories/2015/05/12/ive-said-enough-dem-senator-hits-obama-with-attack-usually-reserved-for-republicans/
Dem Senator Accuses Obama of Sexism Toward Elizabeth Warren
"Democratic senator Sherrod Brown is subtly accusing President Barack Obama of sexism in his attacks on Senator Elizabeth Warren, also a Democrat.  "I think the president was disrespectful to her by the way he did that…made this more personal," Brown told reporters. "I think referring to her as her first name, when he might not have done that for a male senator, perhaps–I've said enough."…"
http://www.weeklystandard.com/blogs/dem-senator-accuses-obama-sexism-toward-elizabeth-warren_944873.html
RAND PAUL COMES OUT SWINGING AGAINST OBAMA'S SECRET TRADE DEAL AMID COLLAPSE
"Sen. Rand Paul (R-KY) has joined the chorus of Republican presidential candidates and members of Congress opposed to granting President Barack Obama's request for Trade Promotion Authority (TPA) which would fast-track the Trans Pacific Partnership (TPP) Pacific Rim trade deal. "I've told leadership I'm a 'no' vote" on trade promotion authority," Paul said in New Hampshire, according to WMUR. "I'm hesitant to give blanket authority on stuff we haven't seen. I'm not saying there wouldn't be a time I could be for it, if I'd seen the trade agreement, and it's fine." "I still might vote for the trade agreement, but I hate giving up power. We give up so much power from Congress to the presidency, and with them being so secretive on the treaty, it just concerns me what's in the treaty," Paul added…"
http://www.breitbart.com/big-government/2015/05/12/rand-paul-comes-out-swinging-against-obamas-secret-trade-deal-amid-collapse/
Senate Dems offer deal on trade
"Senate Democrats are offering Republicans a deal on a stalled "fast track" trade bill that would eliminate "poison pill" language the GOP opposes. Democratic leadership aides told the Washington Examiner the proposal would package together four trade provisions but strip out language aimed at curbing currency manipulation by trade-pact nations. Democratic leaders made the offer hours after their party blocked the Trade Promotion Authority legislation from moving to the floor for debate. Many Democrats oppose TPA in any form, despite heavy lobbying in favor of it by President Obama. The bill would give the president expedited authority to approve trade pacts with other nations and passage of the measure will help him finalize a major trade deal with 11 pacific rim nations. Democratic leaders, however, insisted the bill include trade enforcement language as well as a provision granting Sub-Saharan African nations duty-free exports to the United States…"
http://www.washingtonexaminer.com/senate-dems-offer-deal-on-trade/article/2564404
Who is writing the TPP?
"CONGRESS IS in an intense debate over trade bills that will shape the course of the US economy for decades. Much of this debate has been characterized as a fight over whether international trade itself creates or destroys American jobs. There is, however, another major concern — that modern "trade" agreements are often less about trade and more about giant multinational corporations finding new ways to rig the economic system to benefit themselves. Hillary Clinton has said that the "United States should be advocating a level and fair playing field, not special favors" for big business, in our trade deals. We agree with this blunt assessment – and believe every member of Congress should consider this carefully before voting to help advance these agreements. Advocates of the pending Trans-Pacific Partnership, a massive 12-country agreement, sell this proposal as a free trade deal — but the United States already has free trade agreements with half of the countries at the negotiating table, and only five of the treaty's 29 draft chapters reportedly deal with traditional trade issues. While reducing traditional barriers to trade with countries like Japan will facilitate some international commerce, the TPP is about more than reducing tariffs…"
http://www.bostonglobe.com/opinion/2015/05/11/elizabeth-warren-and-rosa-delauro-who-writing-tpp/2FQZAV6uz9GGQI6pe3cd0K/story.html
Student loan debt up to $1.2 trillion, delinquencies fall
"Student debt owed by Americans rose to nearly $1.2 trillion in the first quarter of 2015, a new record high, the Federal Reserve Bank of New York reported Tuesday. The total amount of outstanding student loans was up $32 billion in the quarter, and $78 billion over the past year. While college loan balances continued to grow, there was a slight decrease in delinquency to start 2015. The total amount of debt delinquent by over 90 days or in default fell slightly, from 11.3 percent in the fourth quarter. The New York Fed's data is taken from a nationally representative sample of credit data drawn from the credit reporting company Equifax. Taken together, all forms of consumer credit showed almost no growth in the first quarter, thanks mostly to flat mortgage balances. Although growth in home loans was slow, there were also fewer delinquencies on mortgages, and the number of foreclosures marked on credit reports was the fewest in the 16 years the data has been tracked…"
http://www.washingtonexaminer.com/student-loan-debt-up-to-1.2-billion-delinquencies-fall/article/2564359?custom_click=rss
Gas tax hike safe politically, analysis says
"Almost all state lawmakers who have voted to raise gas taxes in states that increased their own fuel levies in recent years have been re-elected, according to an analysis that was released Tuesday by the American Road & Transportation Builders Association (ARTBA).  Ninety-five percent of Republicans and 88 percent of Democrats who voted to raise gas taxes in their states in 2013 and 2014 were re-elected in last fall's election, according to the analysis. The road builders group said the results show lawmakers in Congress could vote to raise the 18.4 cents-per-gallon federal gas tax without facing any political recuperations. "This analysis shows two things members of Congress need to know," ARTBA President Pete Ruane said in a statement.  "First, a bipartisan majority can be found to increase transportation investment if the leadership of both parties actually lead—rather than play politics—and give their colleagues a chance to vote.   Second, if legislators are honest with their constituents and clearly explain why a gas tax increase is necessary and important and what benefits their constituents will derive from it, they have little reason to fear the ballot box over a gas tax vote." The group said its analysis of the political fortunes of lawmakers who supported gas tax increases is based on the election returns of seven states that passed local hikes in 2013 and 2014: Massachusetts, Maryland, Pennsylvania, Virginia, Vermont, Wyoming and New Hampshire. The states were part of a series that have moved to increase their local gas tax in recent years as federal transportation funding has dried up. Lawmakers are currently facing a May 31 deadline for the expiration of federal transportation funding, and they are struggling to come up with a way to pay for an extension of the measure.  Transportation advocates in Washington like the road builders have pointed to the willingness of Republican states to raise their own gas tax as evidence that a national hike would be politically palatable this year…"
http://thehill.com/policy/transportation/241724-gas-tax-hike-safe-politically-analysis-says
Feds warn transit agencies about funding cut off
"The Obama administration is warning public transportation agencies that it will have to stop authorizing payments for  new transit projects on May 31 unless Congress reaches a deal to extend federal infrastructure funding.  The current transportation funding measure is scheduled to expire on May 31, and lawmakers are struggling to come up with a way to pay for an extension.  Transportation Secretary Anthony Foxx has said previously that the agency has enough money to cover existing projects until the end of summer, but Acting Federal Transit AdministratorTherese McMillan said in letter to transit agencies on Tuesday that she will be unable to make payments for new construction contracts if Congress allows the law that authorizes the federal government's infrastructure spending to expire.  "As you know, the most recent Congressional extension of the surface transportation authorization, Moving Ahead for Progress in the 21st Century, is set to expire on May 31, 2015, less than three weeks from now," McMillian wrote.  "As you may recall from the 2-day surface authorization lapse that occurred in March 2010, while revenue will still be deposited in the Highway Trust Fund, if Congress does not act prior to May 31, no new contract authority will be available for capital projects, essential maintenance, or operational support," she continued. "As a result, it is likely that some agencies would be forced to reduce vital transit services or cut routes. However, the Federal Transit Administration would continue to have the ability to reimburse grantees for costs obligated prior to the authorization lapsing subject to the availability of funds in the Mass Transit Account."…"
http://thehill.com/policy/transportation/241766-feds-warn-transit-agencies-about-funding-cut-off
Obama to target lack of opportunity at poverty summit
"At a summit on poverty Tuesday, President Obama will discuss his belief that recent high-profile confrontations between police and blacks are often a result of a lack of economic opportunity. "As the president has made clear, these issues are not new," White House aide Jerry Abramson said in an email to supporters. "What we are witnessing in cities across America is not only about policing. This is also about opportunity." Mr. Obama will take part in a discussion at Georgetown University, which is holding a three-day Catholic-Evangelical leadership summit on poverty after a call from Pope Francis to focus on the issue. After rioting in Baltimore last month in reaction to the death of a black man who was fatally injured in police custody, Mr. Obama said tensions between minority communities and police departments have been simmering for decades in the U.S. "This is a slow-rolling crisis," Mr. Obama said at the time. "This has been going on for a long time. This is not new, and we shouldn't pretend it's new." Mr. Abramson, the White House director of intergovernmental affairs and former mayor of Louisville, Kentucky, said Mr. Obama will talk at the summit about the need to provide more opportunities for urban children…."
http://www.washingtontimes.com/news/2015/may/12/obama-target-lack-opportunity-poverty-summit/?utm_source=RSS_Feed&utm_medium=RSS
Obama tackles poverty on a panel in front of Catholic and evangelical leaders
http://www.washingtonpost.com/news/acts-of-faith/wp/2015/05/12/watch-obama-tackle-poverty-on-a-panel-in-front-of-catholic-and-evangelical-leaders/?wprss=rss_national
OBAMA: WEALTHY IGNORE POVERTY BY SENDING KIDS TO PRIVATE SCHOOLS
http://www.breitbart.com/big-government/2015/05/12/obama-wealthy-ignore-poverty-by-sending-kids-to-private-schools/
Obama blames Fox News, 'Obamaphones' for resentment of poor
"Blame Fox News for stirring up resentment of the poor that's hurting antipoverty efforts, President Obama said Tuesday. In a forum on poverty at Georgetown University, Obama bemoaned that in recent decades, "the effort to suggest that the poor are sponges, leeches, don't want to work, are lazy, are undeserving, got traction," and blamed the conservative-leaning cable channel for its role in the trend. "I have to say, if you watch Fox News on a regular basis, it's a constant menu. They will find folks that make me mad. I don't know where they find them," Obama said. "They're all like, 'I don't want to work, I just want a free Obamaphone, or whatever. That becomes a narrative that gets worked up." "And very rarely do you hear an interview of a waitress, which is much more typical, who is raising two kids and doing everything right but still can't pay the bills," Obama added. In his talk at the Catholic-Evangelical Leadership Summit on Overcoming Poverty, Obama suggested that U.S. poverty has been exacerbated by elites segregating themselves from the middle class and poor, and disinvesting in public goods that benefit less well off people. "We don't make those same common investments that we used to. And it's had an impact," the president said. He blamed the media in general, and Fox News in particular, for fostering negative attitudes toward either the wealthy or the poor…."
http://www.washingtonexaminer.com/obama-blames-fox-news-obamaphones-for-resentment-of-poor/article/2564369?custom_click=rss
Obama Accuses Fox News Of Spreading Negative Stereotypes About The Poor [VIDEO]
http://dailycaller.com/2015/05/12/obama-accuses-fox-news-of-spreading-negative-stereotypes-about-the-poor-video/
Obama rips Fox News over poor
"President Obama on Tuesday criticized Fox News for showcasing people who represent negative stereotypes of the poor. "If you watch Fox news on a regular basis, they will find folks that make me mad," Obama said during a panel discussion on poverty at Georgetown University. "I don't know where they find them." The president chided the network for showing people who "just want a free Obamaphone" and express no interest in work. "That becomes an entire narrative that gets worked up," he said. In the wake of unrest in Ferguson, Mo., and Baltimore, Obama has placed an increased focus on the root causes of the nation's racial wounds, including poverty in minority communities. The president called for increased investments to address income inequality and poverty to help young people have access to technology and job opportunities. But he said it can be difficult to muster the political will to boost the social safety net because the wealthy are increasingly living apart from the poor and the middle class and are not in tune with their needs. "What used to be racial segregation now mirrors itself in class segregation," he said. "The broader trends in our society will make it harder and harder for us to deal with both poverty and inequality." Too often, there is an image of the poor people as "sponges" and "leeches" who "don't want to work," Obama said.  The president called on the public to change how it views poor people, including finding out what it's like to not be able to pay the bills. "Our job is to guard against cynicism, especially in this town," Obama said…"
http://thehill.com/homenews/administration/241745-obama-rips-fox-news-over-poor
GOP presidential candidates moving toward consumption-based tax proposals
"When former Arkansas Gov. Mike Huckabee included a plug for the FairTax in his presidential campaign announcement, few who remember his 2008 bid were surprised. But Huckabee's support for the FairTax proposal shows how much influence activists pushing seemingly arcane tax plans wield over GOP presidential politics. Huckabee presided over multiple tax increases as a governor, which he has since defended. But he has once again pledged his full support for the FairTax, which would eliminate the federal income tax and replace it with a national sales tax. "It would be the end of big government bailouts and, most importantly, we finally rid ourselves of the biggest bully in America, the IRS," Huckabee said, touting the benefits of his favored tax policy. "The IRS would disappear and April 15 would be just another beautiful spring day." Huckabee's devotion to implementing a national sales tax has its roots in his last presidential bid, when FairTax supporters lifted him to national prominence in the Iowa straw poll. Americans for Fair Taxation, a nonprofit organization that promotes FairTax legislation, reportedly spent $150,000 and bused in approximately 1,500 people for the occasion. While this is unlikely to happen again — the organization had second thoughts after Huckabee's ultimate defeat — taxes are an issue that motivates voters…"
http://www.washingtonexaminer.com/gop-presidential-candidates-moving-toward-consumption-based-tax-proposals/article/2564363?custom_click=rss
Christie details economic vision ahead of policy speech in New Hampshire
"New Jersey Governor Chris Christie outlined the principles of his economic plan late Monday, unveiling a tax reform plan and detailing an economic message focused on the middle class. "The fundamental question facing the country right now: Why has the income of middle-class Americans failed to grow for 15 years? Until we answer this question and fix this problem, the anxiety and unhappiness that weighs on middle-class America will not be resolved," Christie wrote in Tuesday's Wall Street Journal. "…The president tells us that our lives are really better than they feel to us—and that, if they're not, it's not his fault. We must put an end to this toxic mix of pessimism and arrogance and fantasy." Christie, who may be within weeks or months of announcing a presidential bid, released the op-ed ahead of an economic policy speech at the University of New Hampshire Tuesday. Christie is calling for a simplification of the tax code and a reduction in the number of individual tax brackets from six to three. He suggests capping the top tax rate at 28 percent, making the bottom individual rate "a single digit" and proposes cutting the corporate tax rate from 35 percent to 25 percent. Christie says his tax proposal is revenue-neutral and that it won't "materially increase the deficit."…"
http://www.washingtonpost.com/blogs/post-politics/wp/2015/05/12/christie-details-economic-vision-ahead-of-policy-speech-in-new-hampshire/?wprss=rss_politics
Christie: Just '15 Minutes To Do Your Taxes' Under My Plan
"New Jersey Gov. Chris Christie unveiled a plan Tuesday that he says would "create a flatter, fairer, simpler tax code." Christie, a Republican considering a run for president in 2016, offered his proposal during a speech at a university in Manchester, New Hampshire. "I propose that we need comprehensive tax reform now," Christie said at the University of New Hampshire at Manchester. "And here are my principles: it must lower income tax rates for all Americans. It must improve America's competitiveness in the world. And, perhaps most of all, it must make doing your taxes easier." The tax reform proposal is part of what the governor called "A Five-Point Plan for Four Percent Growth."…"
http://dailycaller.com/2015/05/12/christie-just-15-minutes-to-do-your-taxes-under-my-plan/
Chris Christie: U.S. needs leaders 'who will fight' for middle class
"Saying that America needs leaders who will fight for a middle class left behind in the current economy, New Jersey Gov. Chris Christie laid out an economic platform Tuesday that called for a simpler tax code, reduced regulations, a national energy strategy and policies he says would incentivize hiring and technological innovation. The address is the second major policy speech Mr. Christie has delivered in New Hampshire in several weeks — he outlined an overhaul to entitlement programs such as Social Security last month — and marks his second visit to the state in a week as works to lay the groundwork with possible Granite State voters ahead of a potential White House run in 2016. He said President Obama's policies were to blame for the comparatively weak growth during the current economic recovery. "In my view, this weak growth is no coincidence," Mr. Christie said at the University of New Hampshire at Manchester. "It is the direct result of the policies that this president, the worst economic president since Jimmy Carter, has put into position." He also called Mr. Obama "the most anti-growth president in post-war American history." He said the weak economy, coupled with the monetary policies put into place over the last six years, has exacerbated the problem of income inequality in the country…"
http://www.washingtontimes.com/news/2015/may/12/chris-christie-us-needs-leaders-who-will-fight-for/?utm_source=RSS_Feed&utm_medium=RSS
'Leaves you numb': Store owner still fighting IRS after feds seized his $107G account
"When federal agents stormed into Lyndon McLellan's North Carolina convenience store last October without warning and accused him of trying to put one over on the government, the small business owner wasn't sure what was happening. "They asked me if I knew what 'structuring' was and then they showed me some cash deposits I made in a 24-hour period," he told FoxNews.com. The IRS agents apparently were suspicious because of deposits McLellan had made of just under $10,000. Banks are required to report transactions over $10,000; making multiple deposits of less than $10,000 to evade that requirement is known as "structuring." Under this pretense, enforcement agents accused McLellan of the con and seized all $107,000 from his bank account. "It leaves you numb," McLellan told FoxNews.com. "I was in a state of shock." McLellan is one of many business owners who have been caught up in a controversial federal practice known as civil forfeiture. Under this policy, federal agents have been able to seize the property and bank accounts of anyone they suspect of having criminal ties. The burden of proof falls on the owner even if no charges are filed…."
http://www.foxnews.com/politics/2015/05/12/nc-store-owner-on-hook-for-107000-with-irs-over-structuring-laws/
JEFF SESSIONS RISING: WALL STREET LOSING CONTROL OVER REPUBLICAN PARTY HEADING INTO 2016
http://www.breitbart.com/big-government/2015/05/11/jeff-sessions-rising-wall-street-losing-control-over-republican-party-heading-into-2016/
On Taxes, Jeb Bush Is Annoying Conservative Republicans Again
"Unlike most of the other Republican 2016 hopefuls, Jeb Bush has pointedly refused to rule out raising taxes on the wealthy, opening up another divide between the ex-Florida governor and conservatives in his party. Americans for Tax Reform, an influential conservative group, has for more than two decades circulated a pledge in which candidates commit to opposing any net tax increase. Most Republican members of Congress have signed it, as have more than a dozen GOP governors and about 1000 state legislators, according to ATR. Sen. Rand Paul of Kentucky, Sen. Marco Rubio of Florida and Sen. Ted Cruz of Texas have signed the pledge as presidential candidates over the last few weeks. They have committed, in the words of the agreement, to oppose "any and all efforts to increase the marginal income tax rate for individuals and business" and "any net reduction or elimination of deductions and credits, unless matched dollar for dollar by further reducing tax rates." Aides to Wisconsin Gov. Scott Walker say the governor is likely to sign the pledge when he becomes an official candidate…"
http://www.nbcnews.com/meet-the-press/taxes-jeb-bush-annoying-conservative-republicans-again-n355761
COMMON CORE:
Megyn Kelly Presses Jeb Bush on Common Core Critics: 'Are They Wrong?'
"Former Florida Gov. Jeb Bush (R) was pressed by Fox News host Megyn Kelly on whether critics of the Common Core educational standards have standing for complaints. "They say it makes no sense, it forces teaching to the test," Kelly said during an interview that aired Monday night. "They say kids are in tears over it. Are they wrong?" "Common Core means a lot of different things to different people," responded Bush, a likely 2016 presidential candidate. "So they could be right based on what's in front of them. I respect people having a view, but the simple fact is that we need higher standards." Bush said that he believes the standards should be entirely state-driven and that the federal government should "play no role in this." "If we don't have high standards and assess to them faithfully, we get what we have today, which is about a third of our kids being college and/or career ready," Bush said. Kelly pressed Bush, noting that most likely GOP voters do not have a favorable view of Common Core. "How are you going to get the GOP base onboard with this, since they are overwhelmingly against it?" Kelly asked. "I'm going to tell people what I think, which is that high standards are better than low standards," Bush said. "And I'm going to show them the record in Florida where we led the nation in terms of learning gains."…"
http://www.theblaze.com/stories/2015/05/12/megyn-kelly-presses-jeb-bush-on-common-core-critics-are-they-wrong/
JEB BUSH WILL MAKE YOU FLIP: SAYS HE WILL CONVINCE GOP GRASSROOTS TO EMBRACE COMMON CORE
"Likely GOP presidential contender Jeb Bush says he will try to convince grassroots groups of parents who oppose the Common Core standards to flip-flop and embrace the education initiative. When Megyn Kelly of Fox News Channel's The Kelly File observed how unpopular the Common Core initiative is with grassroots conservatives in particular, Bush responded: "Common Core means a lot of things to different people, so they could be right, based on what's in front of them…but the simple fact is we need higher standards; they need to be state-driven. The federal government should play no role in this – either in the creation of standards, content, or curriculum…" Bush said he will aim to convince those Republicans who are opposed to Common Core that "high standards are better than low standards." He added that he will demonstrate what he did as governor of Florida to improve learning and school choice. "If we don't have high standards, and assess to them faithfully, we get what we have today – which is about a third of our kids being college and/or career ready," Bush added. "And, by the way, we spend more per student than any country in the world other than two or three countries." Most Common Core opponents would likely want to follow-up with Bush: "Show us the evidence that the Common Core standards are, in fact, 'higher standards.'"…"
http://www.breitbart.com/big-government/2015/05/12/jeb-bush-will-make-you-flip-says-he-will-convince-gop-grassroots-to-embrace-common-core/
Is the classroom a stressful place? Thousands of teachers say yes
"A new survey of more than 30,000 U.S. teachers finds that most of them report high levels of stress and low levels of autonomy, but it also shows that they are not ready to bail on the classroom. Teachers said they feel particularly anxious about having to carry out a steady stream of new initiatives — such as implementing curricula and testing related to the Common Core State Standards — without being given adequate training, according to the survey. The online survey was created by the American Federation of Teachers, which acknowledges that it was not a scientifically valid sampling of the teaching profession. But the AFT, the nation's second-largest teachers union, said the results were startling enough that it has asked the U.S. Department of Education and the Occupational Safety and Health Administration to follow up and conduct a valid survey to determine if there is a national problem of stressed-out teachers. "We ask teachers to be a combination of Albert Einstein, Mother Theresa, Martin Luther King Jr. and, I'm dating myself here, Tony Soprano," said Randi Weingarten, president of the AFT. "We ask them to be Mom and Dad and impart tough love but also be a shoulder to lean on. And when they don't do these things, we blame them for not being saviors of the world. What is the effect? The effect has been teachers are in­cred­ibly stressed out." The 80-question survey was completed by 31,342 teachers online between April 21 and May 1. It was designed by the AFT as well as the Badass Teachers, an aggressive wing of the union that has been fighting the use of student test scores to measure teacher quality, the rise of charter schools and other market-based education policies…."
http://www.washingtonpost.com/local/education/is-the-classroom-a-stressful-place-thousands-of-teachers-say-yes/2015/05/12/829f56d8-f81b-11e4-9030-b4732caefe81_story.html?wprss=rss_national
MISC.:
Obama's Energy Regulations To Cost Americans $460.5 Billion
"Energy and environmental regulations finalized by the Obama administration in the past five years come with a hefty price tag of $460.5 billion, according to data compiled by a center-right think tank. The American Action Forum's Regulation Rodeo database shows that the Obama administration finalized 275 energy and environment regulations between 2009 and 2014, with the price tag of each regulation averaging $1.75 billion. And that doesn't even consider the paperwork companies will have to complete. AAF data shows that Obama's energy regulations have burdened Americans with 24.3 million paperwork hours. That means every year, Americans have to complete an additional 3.95 million hours of paperwork because of energy regulations. Now, $460 billion is a huge price tag, but most of the administration's regulatory costs come from some 29 regulations that each cost $1 billion or more. The two most expensive finalized rules were imposed by the EPA to fight global warming. The biggest of these regulations is the "2017 and Later Model Year Light-Duty Vehicle Greenhouse Gas Emissions," finalized in 2012. That regulation will cost $156 billion to implement, coming out to about $10.8 billion per year. The second-most expensive rule finalized by the Obama administration was the "Light-Duty Vehicle Greenhouse Gas Emission Standards" that were passed in 2010 and were the "first phase" of regulating greenhouse gas emissions. Those regulations applied to light-duty vehicles from 2012 to 2016. This "first phase" car-emissions rule is estimated to cost $51.8 billion, or $4.9 billion per year. This means the White House's effort to "green up" cars will cost the U.S. economy nearly $208 billion, or about $16 billion per year. The EPA justifies the high cost of these car-emissions rules by arguing that these standards will help get cars to 54.5 miles per gallon of gasoline which will save families "more than $1.7 trillion in fuel costs" and reduce U.S. "dependence on oil by more than 2 million barrels per day in 2025."…"
http://dailycaller.com/2015/05/12/obamas-energy-regulations-to-cost-americans-460-5-billion/
Obama administration offers $35 million for coal communities
"The Obama administration is offering $35.5 million in grants to help create new job opportunities for workers and communities hit by the decline of the coal industry. Labor Secretary Thomas Perez announced the grant program Monday in Kentucky at the Shaping Our Appalachian Region (SOAR) summit, which focused on economic development in areas that that have struggled to adapt to the coal downturn.  According to the Department of Labor, grants will fund "regionally-driven economic development and workforce development organizations in impacted coal communities." The grant money comes from a handful of federal agencies and it will be administered the Partnerships for Opportunity and Workforce and Economic Revitalization (POWER) initiative. The Obama administration launched the POWER program in March to help communities affected by the struggling coal industry. Over the last few years, U.S. coal production has been falling steadily, dropping below 1 billion short tons produced in 2013 for the first time in two decades, according to the Energy Information Administration. Perez said Monday that the POWER program was inspired by SOAR, which Kentucky officials established in 2013 to try diversifying the economy in coal-dependent communities, the Associated Press reports. "We have a moral imperative to work together to ensure we all succeed," Perez said in a statement. "That's what the POWER initiative is all about — developing truly cohesive relationships at the federal, state and local level to create real economic opportunities for families throughout the region."…"
http://thehill.com/policy/energy-environment/241713-obama-administration-offers-35-million-for-coal-communities
No amendments allowed on NSA reform bill
"House lawmakers won't allow amendments on a surveillance reform bill hitting the chamber floor this week. The House Rules Committee voted 8-3 along party lines to prohibit amendments on the USA Freedom Act, which would end the National Security Agency's (NSA) bulk collection of Americans' phone records and extend parts of the Patriot Act for four years. Despite efforts from both sides of the aisle to expand the scope of the legislation Tuesday evening, Republican leaders of the Rules Committee closed the rule on the bill, seemingly out of fear that amendments would cause the Obama administration to change course and oppose the bill.
"The administration strongly supports passage of [the USA Freedom Act]," Committee Chairman Pete Sessions (R-Texas) said before the vote. "Our Republican colleagues, our Democratic colleagues — who in fact spent a lot of time on this — believe that they refined and brought to a committee a bill that was bipartisan, one which was well worked and one which was balanced to the intelligence as well as law enforcement community." Democrats on the panel rejected that argument, saying extra congressional input would prevent future administrations from abusing the law. "It doesn't matter to me whether this administration or the previous administration supports this," said Rep. Jim McGovern (D-Mass.). "It does matter to me that we get it right, and I think that not allowing people to have amendments on this bill doesn't give me great confidence that we will get it right." While not unexpected given lawmakers' previous insistence on hewing to the negotiated legislation, the committee action was notable given the broad support for proposed amendments. The move blocked measures from lawmakers such as Rep. Kevin Yoder (R-Kan.), whose plan to update a 1986 law allowing the government to obtain people's old emails without a warrant is incredibly popular in the House. Last year, the bill won the support of 272 co-sponsors — enough to easily pass through the chamber — though it was never brought to the floor. Another amendment from Rep. Thomas Massie (R-Ky.) was identical to a measure that the House approved 293-123 as an amendment to a defense spending bill last year. That amendment would have prevented the government from forcing tech companies to build "backdoors" into their products, and also blocked the NSA from spying on Americans using a legal power meant to target foreigners…."
http://thehill.com/policy/national-security/241868-no-amendments-allowed-on-nsa-reform-bill
GOP presidential hopefuls heading to Atlanta in August for 'RedState Gathering'
"A handful of GOP presidential hopefuls are slated to attend the annual "RedState Gathering" in Atlanta in August, when the race for the Republican nomination could be kicking into high gear. Erick Erickson, the editor of the conservative website, announced in a post on Tuesday that attendees will include former Hewlett-Packard CEO Carly Fiorina, former Texas Gov. Rick Perry, Wisconsin Gov. Scott Walker, Louisiana Gov. Bobby Jindal and former Florida Gov. Jeb Bush. Ms. Fiorina announced earlier this month she is running for president on 2016, and the other confirmed attendees have all been laying the groundwork for potential runs. Other announced candidates — Sen. Ted Cruz of Texas, Sen. Rand Paul of Kentucky, Sen. Marco Rubio and former Arkansas Gov. Mike Huckabee — have also been invited. "Though I am loathe to ever suggest a topic for speakers, I have asked each of the 2016 candidates to focus on one thing: If they become president, their re-election would be in 2020," Mr. Erickson wrote. "I'd like them to present their 2020 vision for what the nation should look like after their first four years. We do not need Obama bashing. We need to know what they would do differently and how they would shape the nation. They should be elected not on their ability to bash the opposition, but their ability to sell a vision for the future that resonances with the base and the nation as a whole. We do not, right now, need a 50-point plan. We need to know what they see as the areas that need fixing and how their fixes will reshape the country," he wrote…"
http://www.washingtontimes.com/news/2015/may/12/gop-presidential-hopefuls-heading-atlanta-august-r/?utm_source=RSS_Feed&utm_medium=RSS
Inside the Univision-Clinton network
The ties between the Clintons and the Spanish language television network run deep.
"When former President Bill Clinton took center stage at Univision's upfront presentation for advertisers and the media on Tuesday, it marked more than just one of his many paid appearances. The relationship between the Clintons and Univision is deep — from owner Haim Saban's unabashed support for Hillary Clinton's election effort to a partnership between Univision and the Bill, Hillary & Chelsea Clinton Foundation, to the network's newscasts that have bashed Republicans and, most recently, praised Hillary's new position on immigration — putting her squarely in line with the network's stance on the issue…."
http://www.politico.com/story/2015/05/univision-hillary-clinton-bill-clinton-117851.html
'Shocked': Just Watch the Faces of Hillary Supporters When They Learn Inconvenient Fact About Their 2016 Candidate
"Hillary Clinton supporters in Washington, D.C., weren't exactly pleased to learn about recent analysis that suggests the Democratic presidential candidate paid women 72 cents for each dollar paid to men. Given Clinton's position on the so-called "wage gap," several of her supporters appeared to be visibly stunned when Caleb Bonham, editor-in-chief of Campus Reform, informed them of the analysis on the National Mall…"
http://www.theblaze.com/stories/2015/05/11/shocked-just-watch-the-faces-of-hillary-supporters-when-they-learn-inconvenient-fact-about-their-2016-candidate/
Halperin: Bernie Sanders Rising A Real Problem For Hillary, "Formidable Force"
"MARK HALPERIN, BLOOMBERG POLITICS: Much has been made of her strength with Democrats, in our poll, the ABC poll, no doubt that is a huge factor, but her goal is not to be the Democratic nominee, her goal is to be president. I think Sanders rising is going to be a real problem for her, he has proven himself to be skilled at coalescing voters, we'll see if O'Malley or others can do that, but if he keeps coalescing votes, she is going to have to engage with him any more, we have already talked about this. He is dragging her to the left, she hasn't taken a position on the trade deal, in part because of Elizabeth Warren, in part because of Bernie Sanders. I think Sanders rising is bad for her.
JOHN HEILEMANN: It is not that he is pulling her left or Warren is pulling her left, the party is pulling her left. Look, I think they are ok being pulled to the left, because I think their strategy is the Obama strategy of turning out their base rather than going for the center, if that is the case, 60%, under two thirds of Democrats being for her, is on one hand really strong, and on the other hand a little shocking. Essentially four out of ten Democrats in New Hampshire saying they want Bernie Sanders or somebody else, not where people thought she was invincible, that is not invincible.
MARK HALPERIN: The other question is, if she needs to, can she go negative on Bernie Sanders, they could talk about his position on guns, but could they ever go negative on him without serious blowback. I assume they think they can. He is a formidable force, and his comebacks will be pretty potent…"
http://www.realclearpolitics.com/video/2015/05/12/halperin_bernie_sanders_rising_a_real_problem_for_hillary_formidable_force.html
SPIN, SPIN, SPIN: POLLSTERS TWIST NUMBERS TO PROMOTE HILLARY CLINTON
"A poll released this week by Quinnipiac University purports to show that Democratic presidential candidate Hillary Clinton has "an early lock" on the Democratic nomination, "apparently undamaged by a nationwide flood of negative publicity." However, a closer look reveals that the pollsters have omitted a potential serious challenger to Clinton, Sen. Elizabeth Warren (D-MA) 12%, raising doubts about not just this most recent poll, but also rendering any comparisons to a previous poll that did include Warren virtually meaningless. The Quinnipiac University poll was conducted from April 25 to May 4 of 692 likely Iowa Democratic Caucus participants, using live interviewers that called land lines and cell phones. The margin of error was +/- 3 percent. Sixty percent of respondents to this poll picked Clinton as their choice for president. Sen. Bernie Sanders (I-VT), who recently threw his hat in the presidential ring, got 15 percent; Vice President Joe Biden (D) received 11 percent; and former Virginia Senator James Webb (D) and former Maryland Gov. Martin O'Malley (D) both received 3 percent. Seven percent were undecided. "The former secretary of state has taken a major pounding in the news media and from her political opponents over her email and family foundation," said Peter Brown, assistant director of the Quinnipiac University Poll. "So far these criticisms have had absolutely no effect on her standing among Iowa Democrats."
http://www.breitbart.com/big-government/2015/05/11/spin-spin-spin-pollsters-twist-numbers-to-promote-hillary-clinton/
TED CRUZ: DC ESTABLISHMENT 'TERRIFIED' BY GRASSROOTS CONSERVATIVES FUELING CAMPAIGN WITH SMALL-DOLLAR DONATIONS
"The Washington establishment is "terrified" by grassroots conservatives who are powering Sen. Ted Cruz (R-TX) 96%'s (R-TX) presidential campaign with small-dollar donations.
In an interview from South Carolina's Freedom Summit that aired on Breitbart News Sunday, Cruz scoffed at a New York Times story that brushed off his chances of winning the GOP nomination because "Cruz has done nothing to endear himself to the elites." Political scientists the Times interviewed after Cruz announced his candidacy in late March asserted that "the single most important determinant of the outcome of the nomination is the support from party elites" like donors, establishment officials and various special interest group leaders.
Cruz told Breitbart News Executive Chairman and host Stephen K. Bannon that he thought the "whole point of the campaign" was running against Washington's bipartisan permanent political class. Cruz said his campaign had a goal of raising $1 million in his first week in the race but met that goal in just the first day en route to raising over $4.3 million in his first week as a declared candidate. He said the campaign received more than 51,000 contributions from all 50 states in the week after he formally entered the race and 95% of those contributions were $100 or less.
Cruz said the conservative grassroots appreciate him because all he tries to do is "tell the truth and do what I said I would do." "It says something about D.C. that those are viewed as so radical and extreme," Cruz said. "This city is fundamentally corrupt."…"
http://www.breitbart.com/big-government/2015/05/12/ted-cruz-dc-establishment-terrified-by-grassroots-conservatives-fueling-campaign-with-small-dollar-donations/
Will Big Data Determine Our Next President?
"As the 2016 U.S. presidential election nears, it's becoming increasingly clear that the profound effects of data on marketing to consumers are hardly limited to business and industry. Ever since President Obama's data-driven re-election campaign swept him back into office (and made a celebrity of data cruncher Nate Silver in the process), data has become a critical component in politics. From building and maintaining massive voter databases to gleaning social-data insights into voter behavior, data is the key to everything from targeting and motivating voters to dynamically determining resource allocations. When you think about it, big data works exactly the same way in politics as it does in business; the only difference is that marketing efforts are aimed at voters instead of customers. Just as we've come a long way from the days of the traveling salesman going door to door with a suitcase full of samples, so too have we traveled a long road from candidates knocking on doors to ask for votes. With data in the picture, many of the same kinds of challenges and opportunities have emerged whether the landscape is business or politics. Companies and campaigns alike have to figure out how to generate enough data for effective analysis, how to unify data from multiple sources and how to apply analytics and predictive analytics to it for the best results – all while dealing with data privacy concerns. If they can surmount the challenges, they enjoy unprecedented opportunities to target and personalize communications to reach people more effectively and to operate more efficiently. Given that backdrop for political action, I'd like to take a deeper dive into how the presidential campaigns of 2016 can use data to influence the outcome of the race…"
http://www.forbes.com/sites/homaycotte/2015/05/12/will-big-data-determine-our-next-president/
Former Ambassador: Arab Snub Of Obama 'A Defeat For The White House' [VIDEO]
"Former U.S. Ambassador Nicholas Burns said on "Morning Joe" Tuesday that the decision of four Arab leaders not to attend a Camp David pow-wow with President Obama was "a defeat for the White House and its foreign policy." "I think you have to call it a snub," said Burns, who served under Democratic and Republican presidents alike. "Really?" asked incredulous host Mika Brzezinski. "I do, because I think the White House had established this as a major summit," he continued. "It was the celebration of 70 years of U.S./Saudi relations, but more important, it was a gathering of countries to try to contain Iran." "And the fact that two of leaders, King Hamad of Bahrain and King Salman, especially King Salman of Saudi Arabia are not coming when they were supposed to come as late as last Friday, it's a defeat for the White House and its foreign policy," he said. "I think you can't see it any other way." Brzezinski pushed back, noting those countries were still sending crown princes and other top officials. "Does that not have any merit?" "It does…" Burns allowed. "But in diplomacy, a lot of this, Mika, was about symbolism. It was about the heads of government, the king of Saudi Arabia, the new king who had not been to the United States to be in Washington for the dinner, and then to Camp David for the summit meeting." Host Joe Scarborough noted how unprecedented the snub was. "Can you think of a time when four of six countries, especially small countries, snubbed the president of the United States and passed on an opportunity to spend time with him at Camp David?" he asked. "I certainly can't think of a time."…"
http://dailycaller.com/2015/05/12/former-ambassador-arab-snub-of-obama-a-defeat-for-the-white-house-video/
Obama admin urges approval of new US-China nuke agreement
"The Obama administration on Tuesday urged senators to support a new 30-year agreement with China on civilian nuclear cooperation but faced concern from both parties that Chinese companies are exporting sensitive technology to Iran and North Korea. Assistant Secretary of State Thomas Countryman told the Senate Committee on Foreign Relations that China's nonproliferation record has "improved markedly" since the last agreement was signed in 1985, "though it can still do better." The current agreement expires at the end of the year. President Barack Obama submitted the new agreement to lawmakers April 21 for a period of review lasting 90 days when Congress is in session. If unopposed by legislation, the agreement goes into force. Frank Klotz, under secretary for nuclear security at the Department of Energy, said the agreement will "enhance our ability to manage and mitigate the risk of China diverting sensitive nuclear technology to its military programs or re-exporting it without U.S. permission." The top-ranking Republican and Democrat on the committee acknowledged there were economic benefits for the U.S. nuclear industry from cooperation with China, but they also voiced concerns. Republican committee chairman Sen. Bob Corker said China has committed not to assist any country in the development of ballistic missiles that can be used to deliver nuclear weapons. But he added, "concerns persist about Chinese willingness and ability to detect and prevent illicit transfers." Top-ranking Democrat Sen. Ben Cardin said multiple State Department reports document that Chinese companies and individuals continue to export dual-use goods relevant to nuclear and chemical weapons and ballistic missile programs in Iran and North Korea. "What is preventing the Chinese from taking action against the companies and individuals we have identified to them?" Cardin said. "To me, this agreement presents us with a golden opportunity to place pressure on China to halt these dangerous activities."…"
http://cnsnews.com/news/article/obama-admin-urges-approval-new-us-china-nuke-agreement
REPORT: HEZBOLLAH RAKES IN UP TO $100 MILLION ANNUALLY FROM LATIN AMERICA
"A new blockbuster report in Argentine news outlet Infobae claims that Hezbollah generates between $60 to $100 million dollars a year in illegal activities in Latin America, particularly in the Tri-Border area uniting Paraguay, Argentina, and Brazil. The piece echoes years of reporting warning that the Lebanese Shiite terrorist group has expanded its influence in the region. Infobae reports that the astronomical sum was revealed to them by "sources within French intelligence," who calculated this based on the numerous businesses that Hezbollah members are involved in throughout the region, particularly drug and arms trafficking and money laundering. The report describes the Tri-Border region as Hezbollah's "capital," from which $10 million annually flow into Lebanon alone. If the capital had a "municipal building," it would be the Galeria Page mall, which the outlet claims is "under the control of the Shiite militia" and used to launder illicit money through its sales. In 2006, the United States Department of Treasury identified the Galeria Page's owner, Muhammad Yusif Abdallah, as "a senior Hizballah leader in the TBA [Tri-Border Area] and an important contributor of funds to Hizballah, notably hosting a fundraiser for the terrorist group in the TBA in 2004." The same press release described the mall as "serv[ing] as a source of fundraising for Hizballah in the TBA and is locally considered the central headquarters for Hizballah members in the TBA."…."
http://www.breitbart.com/national-security/2015/05/12/report-hezbollah-rakes-in-up-to-100-million-annually-from-latin-america/