News Briefing for Wednesday, March 18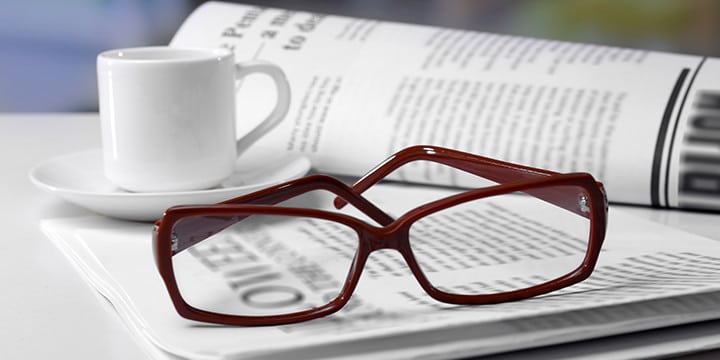 TEA PARTY PATRIOTS:
Scott Walker: I Will Run as a Conservative
"…Later in his town hall remarks, Walker criticized the Obama administration's handling of foreign policy challenges posed by the Islamic State and expressed concern about the administration's handling of the Iranian nuclear threat. Walker also responded to a question from Tea Party Patriots President Jenny Beth Martin over his position on ethanol. Her question noted that while Walker had opposed a Wisconsin effort to mandate its use in midgrade gasoline, he recently said in Iowa that he would "go forward on continuing the [federal] Renewable Fuel Standard." Walker responded that his position has been "consistent," adding that "we've talked about not wanting a mandate." Walker said that while he wants the federal standard phased out, he would not push to immediately abolish it…"
http://www.newsmax.com/Politics/Scott-Walker-conservative-tea-party/2015/03/17/id/630642/
Walker: I didn't flip flop on ethanol
"Scott Walker freely admits that he has shifted to the right on immigration over the past two years, aligning himself with the GOP base, but the Wisconsin governor was adamant Monday night that he has not also flip-flopped on ethanol. On a telephone town hall meeting sponsored by the Tea Party Patriots, the all-but-declared Republican presidential candidate insisted that, when he spoke out against ethanol mandates during his 2006 run for governor, he was specifically referring to state-level standards, not federal ones… "From our standpoint, our position is consistent," Walker replied. "I talked about not wanting a mandate in Wisconsin as governor. We do not have one. I do not support one. I have not enacted it. I've kept it out of the state of Wisconsin. What I said in Iowa was … I think we need to phase it out, but I don't approve of putting in new mandates."
http://hotair.com/archives/2015/03/17/walker-i-didn't-flip-flop-on-ethanol/
Scott Walker tells Tea Party activists he hasn't flipped on ethanol
"Scott Walker continued to defend himself against suggestions that he's flip-flopped on a key issue for Iowa, the state that will host the first presidential nomination voting in early 2016, as he spoke last night with Tea Party activists nationwide. On a conference call organized by the Tea Party Patriots, the Wisconsin governor and likely Republican presidential candidate said he's been unwavering in his view that corn-based ethanol should eventually lose government protections and incentives. Walker's potential rivals for the Republican presidential nomination have sought to highlight the times he has changed his views, including on ethanol and immigration. Such so-called flip-flops proved to be a significant vulnerability for the last Republican nominee, former Massachusetts Governor Mitt Romney, in 2012…"
http://www.chicagobusiness.com/article/20150317/NEWS02/150319804/scott-walker-tells-tea-party-activists-he-hasnt-flipped-on-ethanol
WALKER LOOKS TO QUELL CONCERNS ABOUT ETHANOL FLIP
"…Bloomberg: "Scott Walker continued to defend himself against suggestions that he's flip-flopped on a key issue for Iowa, the state that will host the first presidential nomination voting in early 2016, as he spoke Monday evening with Tea Party activists nationwide. On a conference call organized by the Tea Party Patriots, the Wisconsin governor and likely Republican presidential candidate said he's been unwavering in his view that corn-based ethanol should eventually lose government protections and incentives…'From our standpoint, our position is consistent,' said Walker, who was first elected governor amid the 2010 Tea Party wave. 'I talked about not wanting a mandate in Wisconsin as governor. We don't have one. I do not support one.'…At a March 7 agricultural summit in Iowa, however, Walker said he supports the Renewable Fuel Standard, which sets the amount of renewable fuel that must be blended into gas sold in the U.S. At the time, he also called for the eventual elimination of government support for ethanol and other biofuels, as well as wind energy."…"
http://www.foxnews.com/politics/2015/03/17/state-department-stonewall-still-standing-on-hillary-doc/
Did Walker flip-flop on ethanol?
"…On a telephone town hall meeting sponsored by the Tea Party Patriots, the all-but-declared Republican presidential candidate insisted that, when he spoke out against ethanol mandates during his 2006 run for governor, he was specifically referring to state-level standards, not federal ones. The weekend before last, at an industry-sponsored agriculture summit in Iowa, Walker said he opposes the Renewable Fuel Standard philosophically and would like to phase it out "long-term" but that he would keep it in place indefinitely to help out farmers. Tea Party Patriots President Jenny Beth Martin's first question to Walker during the hour-long Monday call, which drew thousands of conservative activists, was, "What made you switch your position?" "From our standpoint, our position is consistent," Walker replied. "I talked about not wanting a mandate in Wisconsin as governor. We do not have one. I do not support one. I have not enacted it. I've kept it out of the state of Wisconsin. What I said in Iowa was … I think we need to phase it out, but I don't approve of putting in new mandates." In fact, among other things, Walker ran radio ads back in 2006 that decried "mandates from the state or federal government…"
http://www.americanthinker.com/blog/2015/03/did_walker_flipflop_on_ethanol.html
HEALTHCARE:
GOP reins in president's spending, repeals Obamacare in budget
"House Republicans unveiled a budget Tuesday that balances in less than 10 years by cutting $5.5 trillion, repealing Obamacare and relying on Americans to rev the economic engine in place of taxes. The blueprint from House Budget Chairman Tom Price, Georgia Republican, cues up a tense fight over the parties' priorities for the middle class and yet another battle over President Obama's health law, his signature achievement, by restoring $700 billion in cuts to Medicare and turning Medicaid into a block-grant program to empower the states. It also changes Medicare into a voucher-type system of "premium support" for seniors entering the rolls in 2024 or later, and beefs up defense spending above and beyond the White House's proposal, which Mr. Price decried as "more taxes, more spending, more borrowing, more debt, more stagnant growth." "Unless we have economic security we cannot have national security," he said, surrounded by fellow Republicans and holding up a copy of his "Balanced Budget for a Stronger America." The plan also would simplify the tax code and prevent Americans from "double dipping" into both the disability insurance and employment insurance funds, he said. Party leaders said it's a responsible plan that scales down Washington's role while securing key programs for future generations…"
http://www.washingtontimes.com/news/2015/mar/17/gop-budget-proposal-repeals-obamacare-cuts-55t/?utm_source=RSS_Feed&utm_medium=RSS
House GOP budget again repeals ObamaCare
"The House budget unveiled Tuesday again includes a full repeal of ObamaCare. The 43-page proposal offered by House Budget Committee Chairman Tom Price (R-Ga.) would eliminate all mandates, taxes, regulations and subsidies under the healthcare law, which the committee says would save $2 trillion. "It is imperative that the president's health care law be repealed so that we can start over and make targeted, common sense reforms," the committee wrote in the budget proposal. The GOP's latest effort to repeal ObamaCare comes just after the fifth anniversary of the law's passage. It is also a mostly symbolic move, as the proposals will not become law. The blueprint is similiar to the previous House budget by Rep. Paul Ryan (R-Wis.), Price's predecessor. Like Ryan's budget, this year's proposal does not lay out specific ways to replace ObamaCare, though the committee writes that its budget "calls for starting over with a patient-centered approach to health care reform." Details of those reforms are minimal in the document, though it does promise to increase competition and transparency while "allowing individuals to join together voluntarily to pool risk." The budget writers leave open the option of reconciliation, a tool that can be used to prevent Senate Democrats from filibustering legislation. Republican committees would have until July 15 to submit reconciliation bills, about two weeks after the Supreme Court is expected to rule on the ObamaCare subsidies case, King v. Burwell. Republicans have eyed reconciliation as a way to avert the massive insurance meltdown that could occur if $28 billion in subsidies are struck down by the court. While Committee chairmen will have broad leeway when crafting their bills, Price told reporters Tuesday that ObamaCare remains a priority. The GOP budget would repeal the long-disputed formula for paying Medicare doctors, known as the sustainable growth rate — a proposal that is also included in President Obama's budget. Still, Price's committee argues that the two proposals are not equal because they do not include the same cost estimates. "Unlike the President's budget, our budget reflects the cost of enacting a permanent reform to Medicare's reimbursement formula," the committee wrote. "It is time to restore certainty to the reimbursement system for patients and physicians."
http://thehill.com/policy/healthcare/235921-house-gop-budget-again-repeals-obamacare
House Republicans seek ObamaCare repeal, more defense $$ in new budget plan
"House Republicans, unveiling their first budget blueprint since the party took control of Congress, issued a sweeping spending plan Tuesday that calls for complete repeal of ObamaCare, major changes to Medicare and controversial moves to boost defense spending despite tight budget limits. GOP leaders say their budget would balance in less than 10 years, and in that time cut spending by $5.5 trillion compared with current projections. The spending plan stands little chance of ever being signed by President Obama, but makes clear that the party is not dialing back its ambitions despite a rocky start to the latest congressional session. After some internal debate over the Republican strategy for taking on the Affordable Care Act, the budget plan renews GOP calls to repeal and replace the law. The document would repeal ObamaCare "in its entirety," and calls for "starting over with a patient-centered approach to health care reform." The document does not get into deep specifics on what this might entail – one factor is a pending Supreme Court case over the law's subsidies that could force Congress and the Obama administration to reconsider the policy, if the administration loses. House Budget Committee Chairman Tom Price's $3.8 trillion plan borrows heavily from prior GOP budgets, including a plan that would transform Medicare into a voucher-like "premium support" program for seniors joining Medicare in 2024 or later. They would receive a subsidy to purchase health insurance on the private market. Meanwhile, Republicans are proposing using tens of billions of dollars in additional war funding to get around tight budget limits on the Pentagon. The use of overseas military funds to skirt spending caps is a new feature. War spending is exempt from budget limits and the move would allow Republicans to effectively match Obama's proposal to boost defense spending by $38 billion above current limits. That was a key demand of the party's defense hawks. But Senate Republicans, GOP aides say, are likely to reject the move to radically reshape Medicare and are more reluctant to use war funds to help out the Pentagon…"
http://www.foxnews.com/politics/2015/03/17/house-gop-budget-plan-would-boost-to-defense-spending-but-makes-some-nervious/
GOP budget includes way to repeal Obamacare
http://www.washingtonexaminer.com/gop-budget-includes-way-to-repeal-obamacare/article/2561621?custom_click=rss
House GOP unveils balanced-budget plan axing Obamacare, overhauling Medicare
"House Republicans on Tuesday introduced a $3.8 trillion dollar budget that would dramatically shrink the size of the federal government to balance in nine years. The plan, authored by House Budget Committee chairman Tom Price, R-Ga., is billed as "a blueprint that demonstrates how to solve our nation's fiscal and economic challenges." The plan is the first drawn up under Price's leadership of the committee, but it largely follows the template set by former chairman Paul Ryan of Wisconsin. The budget claims $5.5 trillion in decreased spending over the next 10 years, bringing federal spending down from over 20 percent of U.S. economic output in 2014 to 18.3 percent in 2025 with deep cuts to federal programs and a shift in responsibility from Washington to state and local governments. Overall, Price aims to lower the federal debt from 74 percent of U.S. gross domestic product today to 55 percent and falling in 2025. Under President Obama's budget, the debt would only be slightly below today's levels. The plan is likely to please conservatives who have run on balancing the budget and lowering the debt and draw condemnation from Democrats and liberals who oppose cutting domestic programs and anti-poverty funding. Price aims to navigate the differences between penny-pinching conservatives and defense hawks who favor raising the spending caps that are set to keep defense spending at $523 billion for 2016. The budget would respect that cap, but raise defense spending to $613 billion in total in 2016 by allocating funds to the Department of Defense's Overseas Contingency Operations, or war funds…."
http://www.washingtonexaminer.com/house-gop-unveils-balanced-budget-plan-axing-obamacare-overhauling-medicare/article/2561606?custom_click=rss
GOP looks to Medicare Advantage cuts for political edge
"A new round of cuts to a popular program that provides health care to seniors will touch off a spate of partisan finger-pointing in the coming weeks, handing Republicans a new opportunity to blast the Affordable Care Act. The Centers for Medicare and Medicaid Services is expected to announce in April how much it will cut from payments in 2016 to health insurers for Medicare Advantage, the popular program that covers seniors through private HMO and PPO plans.The Department of Health and Human Services in February recommended a 0.9 percent cut, though CMS may cut up to 0.95 percent, which would result in seniors paying higher premiums. The reductions are a result of the Affordable Care Act, which requires cuts to the Medicare Advantage program to bring it into alignment with traditional Medicare programs. President Obama's signature health care law has already slashed about 10 percent off the Advantage program. The program insures more than 15 million seniors nationwide, through either HMOs or PPOs. Projected costs reached $156 billion in 2014. And Republicans are already preparing to take advantage when CMS's final decision is announced on April 6 — when lawmakers are home for the Easter recess. "Your work to protect Medicare Advantage is a topic your boss cannot talk about enough," a top official at the National Republican Congressional Committee told GOP staffers in an email on Friday. "This would be a great opportunity for your boss to speak directly to seniors in the district about this important issue." Both parties have used the other side's proposals as wedges to appeal to seniors, a vote-rich bloc that is sensitive to benefit cuts. Democrats have routinely attacked Republicans over Rep. Paul Ryan's (R-Wis.) budget proposals, which would have cut Medicare spending by $129 billion over a decade, according to the liberal Center on Budget and Policy Priorities. Republicans have fired back, accusing Democrats of cutting $716 billion to Medicare — and $156 billion to Medicare Advantage — under the Affordable Care Act…"
http://www.washingtonpost.com/blogs/post-politics/wp/2015/03/17/gop-looks-to-medicare-advantage-cuts-for-political-edge/?wprss=rss_politics
Real Entitlement Reform With The Doc Fix Repeal
"It is long past the time for Congress to recognize and rectify a failed policy. An earlier Congress, led by former speaker Newt Gingrich, decided to cut payments to physicians in Medicare to help balance the federal budget. That was in 1997, but even that Congress postponed the cuts until a future date. And because access to physicians would be jeopardized for millions of seniors if the cuts took effect, every Congress since then has postponed the Medicare cuts – a total of 17 times. The policy didn't work, and Congress now is ready to consider permanently repealing it while bringing much-needed structural reforms to Medicare. That is the right course. Republicans and Democrats from both houses of Congress have been working on the deal for months, with cooperation from the administration. For those who want to move beyond what they consider a "broken" Congress, this is the place to start. The current doc-fix extension expires on March 31 when physician reimbursement will be cut by 20% if Congress doesn't enact yet another patch. It's clear that #18 is not going to be a magic number. Virtually no one believes that Congress ever will allow the cuts to take effect, especially because they get bigger and bigger over time. Even Medicare's Board of Trustees builds the expected fix into its baseline projections, assuming Congress will continue to override the annual "Sustainable Growth Rate" (SGR) cuts to the Medicare physician fee schedule. Conservatives are criticizing the deal because it is not fully paid for in the 10-year budget window, but the structural Medicare reforms built in to the deal would yield much larger savings over time. This is an investment today to begin to gain control over a program that by the year 2020 will constitute more than one-third of the nation's total debt accumulation. Continuing to play the Medicare doc fix shell game only makes it harder to get control of federal spending, and it keeps Congress from focusing on real and desperately-needed entitlement reform. Congress sometimes delays the cuts for a year, sometimes for only a few months. Physicians say they will be forced to further limit the number of new seniors they allow into their practices, and some say they may be forced to stop seeing Medicare patients altogether. Campaign coffers are filled, lobbyists are paid handsomely, and the game of crony collusion continues – all at the expense of taxpayers and future Medicare recipients…"
http://www.forbes.com/sites/gracemarieturner/2015/03/17/real-entitlement-reform-with-the-doc-fix-repeal/?mc_cid=2714f6120f&mc_eid=25ea5b0625
BREAKING: Cyberattack exposes 11 million Premera Blue Cross members
"Premera Blue Cross, a health plan in the Pacific Northwest, was hit with the second-biggest cyberattack in healthcare industry history, exposing the personal, financial and medical information of more than 11 million customers. The Mountlake Terrace, Wash.-based company discovered the attack on Jan. 29, 2015. An investigation revealed that the initial attack occurred on May 5, 2014. The breach affected Premera Blue Cross, Premera Blue Cross and Blue Shield of Alaska, and Premera affiliate brands Vivacity and Connexion Insurance Solutions. The revelation comes just six weeks after Anthem, the nation's largest investor-owned Blues licensee, disclosed that hackers had stolen the records of nearly 80 million from its IT system. Information exposed in the hack could include members' name, date…"
http://www.modernhealthcare.com/article/20150317/NEWS/150319904
Second health insurer reports data breach
http://thehill.com/policy/cybersecurity/235979-second-major-health-insurer-breached
Government's Obamacare estimates are 'bogus,' Alabama congressman says
"Despite a government report indicating that more than 16 million more people have health insurance than before Obamacare, the author of the latest effort by Congress to repeal the law remains steadfast in his opposition. Officials from the U.S. Department of Health and Human Services hailed Monday's report as a sign that the Affordable Care Act is working as intended. The increase of 16.4 million American adults with insurance represents a 7.1 percent decrease in the uninsured rate. But U.S. Rep. Bradley Byrne, R-Fairhope, said Tuesday that the report does not change his view that the law is bad for the country. In fact, he added that he doubts the veracity of an estimate derived from Gallup polling data. "I think it's bogus," said Byrne, whose bill to repeal Obamacare sailed through the House of Representatives last month. "It's totally unbelievable." Byrne questioned why the Department of Health and Human Services could not produce hard figures for the number of people with insurance or provide a state-by-state breakdown for its estimates. He said Congress has sought such information for months. "It's data they should have," he said. The government has published the number of people who have enrolled in health plans offered on the government's online exchange and the number of people added to Medicaid rolls. For Alabama, that is 171,641 enrolled on the exchange. Medicaid statistics are largely unchanged because Alabama refused an offer for federal funds to expand the program. Health and Human Services officials say they created the statistical model to provide a more comprehensive picture – the percentage of adults with insurance from all sources, including employers, compared with the proportion insured before the law took effect. Byrne said the 16.4 million Americans, assuming the government estimate is correct, represents a small portion of the U.S. population. According to the Census Bureau, it's about 5 percent…"
http://www.al.com/news/index.ssf/2015/03/governments_obamacare_estimate.html
Premiums rose 2.9 percent for cheapest ObamaCare plans
"The price of the cheapest ObamaCare plan increased an average of 2.9 percent nationally, according to a new report by the Urban Institute. The new data, which were collected frome every state over the last year, ease widespread concerns that ObamaCare was fueling massive premimum hikes. Still, the researchers warn the future of premimum increases is uncertain in the long-term. For plan's prices to remain low, insurance companies must continue to feel pressure from customers to be competitive.  "Without plan switching, competitive pressures on insurers will weaken," the report states. Researchers found that insurers kept rates low by "developing more limited provider networks" – which means some providers accepted lower reimbursement rates. "Whether these arrangements are sustainable and remain attractive to consumers over time is unknown," the report states. Premium increases varied greatly by region. Customers in the Northeast saw an increase of 1.8 percent compared to a high of 5.4 percent in the South. Still, premiums remain the highest in the Northeast, where customers face an average of $284 per month. Customers in the South and Midwest pay about $50 less per month…."
http://thehill.com/policy/healthcare/236016-premiums-rose-29-percent-for-cheapest-obamacare-plans
Minnesota Man Tells State Obamacare Exchange Its Glitches Killed His Wife
"An erstwhile Minnesota Obamacare customer told a state panel Tuesday that a flub with the state's exchange over his late wife's health insurance ultimately killed her. "Absolutely," Charlie Dunker told a state House committee, the Associated Press reports. "She'd be here today if it wasn't for MNsure." Dunker's wife, Gail Dunker, died of cancer earlier this year. The Dunkers canceled their private insurance plan after signing up at MNsure, the state-run Obamacare exchange, where they were told that they'd pay nothing in monthly premiums after subsidies. After learning that Gail was ill, however, the Dunkers were told that they didn't have coverage after all. "Because Gail didn't fill out the form they wanted, they let her die," Dunker told the panel. "Plain and simple." "The cancer she had was treatable. They told us that at the Mayo [Clinic]," Dunker said. "They said, 'If she had been here when this first came up…this cancer is very treatable.'" "She was in Mayo from November to Jan. 9, when she died," Dunker said. "When MNsure was jerking our chain, that's what happened. That's why I'm here." Dunker said the couple was uninsured for months after his wife's diagnosis, making it difficult to get appointments to treat her cancer, while they attempted to fix the problem with MNsure and regain coverage. However, judges ruled against Dunker in a hearing on the issue, deciding that the couple hadn't been able to prove their lack of insurance was MNsure's fault, according to the AP. Dunker was one of several Minnesota residents that spoke at the hearing, but others had more positive experiences. Mary Einspahr, another MNsure customer, told the panel that the exchange "saved my life" after signing up for Medical Assistance through the website. The Republican-controlled House Health and Human Services Finance Committee panel voted to abandon MNsure, the state-run exchange in favor of HealthCare.gov, only if the Supreme Court rules in June that the Obamacare subsidies — and therefore the employer mandate — applies only to state-run exchanges. "As we see today, it is harming people in Minnesota, said Republican state Rep. Matt Dean. Democratic Gov. Mark Dayton has requested $500,000 from the state legislature for a task force on whether the state should attempt to keep fixing the exchange or instead join HealthCare.gov, as other states with technology problems — Oregon and Nevada — have done."
http://dailycaller.com/2015/03/17/minnesota-man-tells-state-obamacare-exchange-its-glitches-killed-his-wife/
Louisiana AG supports House's ObamaCare lawsuit
"Louisiana has joined five other states in supporting a lawsuit against President Obama over the Affordable Care Act, state Attorney General Buddy Caldwell said on Wednesday. Caldwell said that he filed an amicus brief supporting the U.S. House of Representatives' lawsuit, House of Representatives v. Burwell, which alleges Obama illegally implemented ObamaCare. The other states that filed briefs in the lawsuit are West Virginia, Oklahoma, Arizona, South Carolina and Texas. In the brief, Caldwell said the State of Louisiana supports the House's claims that the Obama administration violated laws by granting exemptions, work permits and payments, and by suspending or delaying other requirements as instructed under ObamaCare…"
http://www.washingtonexaminer.com/louisiana-ag-supports-houses-obamacare-lawsuit/article/feed/2175807
Arizona Senate Committee Passes Bill to Ban Crucial Obamacare Enforcement Mechanism
"Today, an Arizona Senate Committee passed a bill to create significant roadblocks for implementation of the Affordable Care Act, leaving the federal program without an enforcement mechanism in the state should it become law. The bill previously passed the House by a vote of 36-21. Introduced State Reps. Justin Olson and Rep. Vince Leach, House Bill 2643 (HB2643) would prohibit the state in various ways from "from using any personnel or financial resources to enforce, administer or cooperate with the Affordable Care Act." Today, the Senate Federalism, Mandates and Fiscal Responsibility Committee passed it with four yes votes, zero no votes, and three members not voting. The bill now moves to the Senate Rules Committee for further consideration. Most prominent in this list of prohibitions is a ban on "funding or aiding in the prosecution of any entity for a violation of the act." This would prevent the Arizona Department of Insurance (DOI) from investigating or enforcing any violations of federally mandated health insurance requirements, something that will prove particularly problematic for the feds. State insurance commissioners  and departments serve as the enforcement arm for insurance regulation in the states. So, when people have issues with their mandated coverage, they will have to call the feds. "Disputes over these mandates arise under federal, not state law," said Mike Maharrey of the Tenth Amendment Center. "The federal Department of Health and Human Services cannot commandeer the Arizona Department of Insurance to force them or to investigate alleged violations if this bill passes. And because at present there is no federal health insurance agency and Congress is not likely to create one given the substantial opposition to Obamacare, they'll just have to figure it out on their own." Should the IRS ever gain approval to start using liens to collect failure to pay penalties from people who refuse to sign up, they won't be able to record them with any level any county clerks or the Secretary of State in Arizona. Without liens, the IRS is already going to have a difficult time collecting, and if they're permanently blocked from using them in Arizona, that would represent a significant layer of protection for the people there. HB2643 is a practical implementation of Proposition 122, a voter-approved amendment to the state constitution in 2014 that provides a mechanism for refusing state resources to federal programs. Beyond the prohibition on the DOI, the bill also expressly prohibits the creation or operation of a health insurance exchange for the ACA. While former Governor Jan Brewer decided that the state wouldn't create one, Maharrey said leaving such a big decision to the fate of a future Governor is precarious, at best. "I don't expect the new Governor to suddenly change course on an exchange, but you never know," said Maharrey. "Republican Governors around the country have flip-flopped on Medicaid expansion and Common Core, so we can't really trust them to do the right thing on this either. That's why an express prohibition on creating an Obamacare exchange in Arizona is an additional protection for the people." Shifting the burden for health insurance exchanges to the feds helps overwhelm the implementation of Obamacare. Some analysts suggest that the feds only have the capacity to do so in 30-40 states over the long term, and any more than that will help collapse the system…"
http://blog.tenthamendmentcenter.com/2015/03/arizona-senate-committee-passes-bill-to-ban-crucial-obamacare-enforcement-mechanism/
Could Obama Bypass the Supreme Court?
"IT is time to talk about President Obama's contingency plan for health care. The Supreme Court heard oral arguments earlier this month in King v. Burwell, a case challenging the provision of tax credits on federal insurance exchanges. While the legal issues are dry lawyers' fare — how to interpret several interconnected phrases of the Affordable Care Act — the practical stakes are high. The government estimates that millions of Americans will be left without affordable health insurance if it loses. While the administration may well prevail, it has expressed remarkable pessimism about its options if it does lose. The secretary of health and human services, Sylvia Mathews Burwell, wrote to Congress last month about the administration's lack of a contingency plan: "We know of no administrative actions that could, and therefore we have no plans that would, undo the massive damage to our health care system that would be caused by an adverse decision." But luckily the Constitution supplies a contingency plan, even if the administration doesn't know it yet: If the administration loses in King, it can announce that it is complying with the Supreme Court's judgment — but only with respect to the four plaintiffs who brought the suit. This announcement would not defy a Supreme Court order, since the court has the formal power to order a remedy only for the four people actually before it. The administration would simply be refusing to extend the Supreme Court's reasoning to the millions of people who, like the plaintiffs, may be eligible for tax credits but, unlike the plaintiffs, did not sue. To be sure, the government almost always agrees to extend Supreme Court decisions to all similarly situated people. In most cases, it would be pointless to try to limit a decision to the parties to the lawsuit. Each new person who was denied the benefit of the ruling could bring his own lawsuit, and the courts would simply rule the same way. Trying to limit the decision to the parties to the suit would just delay the inevitable. But the King litigation is different, because almost everybody who is eligible for the tax credits is more than happy to get them. Most people who receive tax credits will never sue to challenge them. Lawsuits can be brought only by those with a personal stake, so in most cases the tax credits will never come before a court. The administration is therefore free to follow its own honest judgment about what the law requires…"
http://www.nytimes.com/2015/03/17/opinion/could-obama-bypass-the-supreme-court.html?_r=0
What would happen to children if the Supreme Court dismembers Obamacare
http://www.washingtonpost.com/blogs/post-partisan/wp/2015/03/17/what-would-happen-to-children-if-the-supreme-court-dismembers-obamacare/
Obama talks about trust at VA scandal site
http://www.washingtonpost.com/blogs/federal-eye/wp/2015/03/17/obama-talks-about-trust-at-va-scandal-site/
IMMIGRATION:
Border Agent Accuses DHS of Manipulating Border Security Stats: 'The Border is Not Secure'
"A federal border agent said Tuesday that the Department of Homeland Security is manipulating border statistics to make it appear as if the border is secure, but said in reality that the border is not secure, and that border agents fail to capture as many as two-thirds of all illegal aliens who try to cross into the United States. "I want to be crystal clear – the border is not secure," said border agent Chris Cabrera in prepared testimony before the Senate Homeland Security Committee on Tuesday. Cabrera was also speaking on behalf of the National Border Patrol Council. "That is not just my opinion or the position of the NBPC," he said. "Ask any line agent in the field and he or she will tell you that at best we apprehend 35 to 40 percent of the illegal immigrants attempting to cross. This number is even lower for drug smugglers who are much more adept at eluding capture." Cabrera said he understands that DHS tells Congress all the time that the border is secure, and that DHS stats show that the department is successful in apprehending illegal border crossers 75 percent of the time. But he said those numbers relect an ongoing effort to "manipulate the statistics," and he gave a few examples. First, he noted that years ago, if 20 sets of footprints were found, border agents would start looking for 20 illegal immigrants. But he said today, those numbers are being fudged. "Today if I see 20 or more footprints in the sand a supervisor must come to my location and 'verify' the number of footprints," he said. "I guess that after 13 years in the field I must have lost the ability to count." Cabrera also said there are incentives for border agents not to report seeing groups of illegal immigrants consisting of more than 20 people. "Agents who repeatedly report groups larger than 20 face retribution," he said. "Management will either take them out of the field and assign them to processing detainees at the station or assign them to a fixed position in low volume areas as punishment." "Needless to say agents got the message and now stay below this 20 person threshold no matter the actual size of the group," he added. He also noted that he was in a firefight with members of a drug cartel in 2011, which shows that there is little respect for the border agents who are there. He also said it's gotten worse since 2011. "When cartel members are brazenly firing automatic weapons at federal law enforcement agents, the border is not secure ladies and gentlemen," Cabrera said. "This was in 2011 and since that time things in the Rio Grande Sector have only deteriorated." Cabrera said to fix the problem, about 5,000 new border agents need to be added to the roughly 21,000 currently employed. He said 3,500 of those should be used on the southern border, and the rest should be used on the northern border…"
http://www.theblaze.com/stories/2015/03/17/border-agent-accuses-dhs-of-manipulating-border-security-stats-the-border-is-not-secure/
IT Worker Replaced by Foreign National Regrets Voting for Obama
"Several information-technology workers provided anonymous testimony for today's Senate Judiciary Committee hearing on the immigration reforms needed to protect skilled workers. One former IT worker at multi-billion dollar utilities provider Southern California Edison, who chose to remain anonymous because of a non-disparagement agreement he signed with his former employer, wrote that he was recently replaced by a foreign worker with an H-1B visa. He is one of more than 400 people at Southern California Edison (SCE) who have reportedly lost their jobs to foreign workers in India. "I've paid my taxes, obeyed the laws and have been a good citizen supporting the community with donations," the former SCE worker wrote. "I voted for President Obama and was appalled that he implemented a rule change, which allows work permits to H-1B spouses. My future votes will only go to candidates that support reforms to the H-1B visa program that preserve the American worker." Hal Salzman, a professor at Rutgers University's center for workforce development, testified that such guest workers are not needed to fill STEM jobs (careers in the fields of science, technology, engineering, and mathematics). "The U.S. supply of top performing graduates is large and far exceeds the hiring needs of the STEM industries, with only half of new STEM graduates finding jobs in a STEM occupation," Salzman testified. "Guest-worker supply is large and highly concentrated in the IT industry. It is likely a factor in the flat wage levels in the IT industry and, perhaps, for a [sic] substitution of young, entry-level guest workers for experienced, incumbent, U.S. workers." And while SCE has gained attention for replacing American workers with foreign nationals, other tech companies are doing the same thing. In advance of today's hearing, the national coordinator for IBM's employees' union, Lee Conrad, issued a statement about the company's decision to replace American workers with guest workers from other countries…"
http://www.nationalreview.com/corner/415535/it-worker-replaced-foreign-national-regrets-voting-obama-ryan-lovelace
Whistleblower: I've Seen American Workers Forced to Train Their Own Foreign Replacements
"Jack "Jay" Palmer was reportedly awarded millions of dollars by the federal government for his help in exposing the massive visa fraud perpetraded by his employer, the Indian outsourcing giant Infosys. Today, he told the Senate Judiciary committee that Infosys was not alone in abusing the American immigration system, and choked up when describing the effects of such practices on American workers. "We brought in H-1B workers; didn't matter if you had skills or not," Palmer said of Infosys. "We brought them in, I sat them in cubicles and watched the Americans train them only in the name of the dollar." In 2013, Infosys agreed to a $34 million settlement with federal prosecutors, the largest such penalty on record. But the problem still continues at other workplaces around the country. Ron Hira, professor of public policy at Howard University, testified that companies that have recently replaced American workers with foreign nationals include Disney in Florida, Harley Davidson in Wisconsin, and Pfizer in Connecticut. "These companies bombard our system with H1-B applications, and whoever gets them, they're sent over, no matter their skill level," said Palmer. "I know. I watched it."
http://www.nationalreview.com/corner/415536/whistleblower-ive-seen-american-workers-forced-train-their-own-foreign-replacements
VIDEO: Laid-off American worker makes impassioned case against low-cost foreign workers
"An emotional Jay Palmer, a laid off technology worker, explained to the Senate Judiciary Committee the hardships of being replaced in the workforce by lower-cost foreign employees. "I am the displaced American worker that cant speak out," said Mr. Palmer. "The employee that my company chose not to invest in – but in order to replace me with cheaper labor. Cheaper labor that I had to train – train to do my job I learned how to do over the past 15 or 20 years."
http://www.washingtontimes.com/news/2015/mar/17/laid-american-worker-makes-impassioned-case-agains/
Senate panel focuses on use of high-tech visas
"The new Senate Republican majority kicked off its work on immigration Tuesday by opposing efforts to increase the number of visas for high-skilled foreign workers. Sens. Chuck Grassley of Iowa and Jeff Sessions of Alabama, who oversee Senate immigration legislation in the 114th Congress, said during a committee hearing that the H-1B visa program depresses wages for U.S. workers and moves them out of good jobs. Grassley chairs the Senate Judiciary Committee, and Sessions heads its immigration subcommittee. They teamed up Tuesday to challenge bipartisan legislation, championed by the technology industry, that would raise the cap on H-1B visas from 65,000 to 115,000. "Yes, bringing in talent to America is a good thing, but we have no obligation to yield to the lust of big businesses," said Sessions. "And these big businesses — the new ones in the high-tech world — are the same moguls that used to run the oil and steel industry. They all want more profits and lower pay for workers. That's just what they do." H-1B visas are temporary work permits for foreigners — known collectively as STEM graduates — with college degrees in science, technology, engineering or math. High-tech companies say the visas are critical to attracting the world's best talent. Many STEM graduates become job-creating entrepreneurs themselves."
http://www.usatoday.com/story/news/politics/2015/03/17/senate-panel-focuses-on-use-of-high-tech-visas/24893589/
EXPERT TELLS SENATORS MASSIVELY INCREASING H-1B GUEST-WORKER VISAS WOULD SEND MESSAGE TO AMERICANS: 'YOUR JOB IS UP FOR GRABS' BY FOREIGNERS
"At Tuesday's Senate Judiciary Committee hearing on H-1B guest-worker visas, one of the country's leading experts on the high-tech guest-worker program said that with proposed legislation like the Senate's "I-Squared" bill that would triple the number of guest-worker visas, Congress's message to any American worker making more than $60,000 year is: "your job is up for grabs." Howard University Public Policy Professor Ron Hira made those remarks after referencing the $60,000 wage floor for H-1B workers and saying that it was a myth that companies pay guest-workers prevailing wages and actively look first for Americans to fill jobs that are eventually given to H-1B guest-workers who are no better qualified or specialized than the American workers they are replacing. Rutgers University Public Policy Professor Hal Salzman mentioned that the Senate's "I-Squared" bill would allow 180,000 H-1b visas a year even though industry lobbyists said the tech industry needed 120,000. What that means, according to Salzman, is that it would proved the industry "enough guest-workers with 50% left in reserve," which would allow the tech industry to essentially fill all new job openings with guest-workers with enough visas leftover to replace more American workers. "In sum, current policies and the proposed changes in high skill guest-worker visas and immigration policies that increase the supply of guest-workers are likely to accelerate the already deteriorating labor force conditions and career prospects for STEM graduates and workers," he testified. Hira said that Southern California Edison's abuse of the H-1B program "is flagrant but isn't an isolated case." He mentioned documented cases of Disney in Florida, Cargill in Minnesota, Harley Davidson in Wisconsin, Pfizer in Connecticut, and Xerox in Rochester all having gamed the H-1B program to displace American workers. Jay Palmer, the Infosys whistleblower who eventually lost his job for exposing the company's H-1B abuses, told lawmakers that he wanted to be the face of the displaced American worker and explained to Senators that Infosys brought in guest-workers who were not better qualified than the Americans who trained them before being replaced. "I'm here today to talk a little bit about who can't be here today and talk," Palmer movingly said. "I am the displaced American worker who can't speak out due to being harassed, blackballed or possibly sued… the one who was forced to sign a non-disparaging remarks agreement in order get a severance package."
http://www.breitbart.com/big-government/2015/03/17/expert-tells-senators-massively-increasing-h-1b-guest-worker-visas-would-send-message-to-americans-your-job-is-up-for-grabs-by-foreigners/
The Big, Fat "American Worker Recruitment First" Lie of H-1B
"You've heard it from Big Government lobbyists. You've heard it from Big Business lackeys in both political parties. And you've heard it from journalists, pundits and think-tankers ad nauseam: The H-1B foreign guest worker program, they claim, requires American employers to first show that they searched for and tried to recruit American workers before tapping an ever-growing government-rigged pipeline of cheap foreign workers. The foot soldiers of the open-borders brigade are lying, deluded, ignorant or bought-off. On Tuesday, the Senate Judiciary Committee brought top independent academics and informed whistleblowers to Washington to expose the truth. Sen. Charles Grassley, R-Iowa, hosted Howard University associate professor of public policy Ron Hira, Rutgers University professor Hal Salzman, Infosys whistleblower Jay Palmer and former computer programmer-turned-lawyer John Miano, who brought much-needed reality checks on the systemic betrayal of American workers to the Beltway table. Miano's testimony was particularly important because he explained how the little known "OPT" (Optical Training Program) for foreign students is being used to circumvent H-1B and supply large corporations with cheap foreign labor. President Obama has expanded this regulatory program by unfettered administrative fiat. As Miano noted: "OPT has no labor protections of any kind. Aliens on OPT do not even have to be paid at all. While DHS requires aliens to work in an area related to their major area of study, DHS has no ability to ensure that this happens. Under OPT, over 125,000 foreign workers a year are simply turned loose in America with no supervision or restrictions." Also on hand at the hearing: a few Big Tech shills toeing the Zuckerberg/Gates/Chamber of Commerce line that there's a catastrophic American tech worker shortage, even as thousands upon thousands of American workers are being laid off in favor of underpaid, easily exploited H-1Bs. (Just use H-1B-promoter Google's search engine and type in "Southern California Edison" and "layoffs.") Grassley put it plainly: "Most people believe that employers are supposed to recruit Americans before they petition for an H-1B worker. Yet, under the law, most employers are not required to prove to the Department of Labor that they tried to find an American to fill the job first." He added, "And, if there is an equally or even better qualified U.S. worker available, the company does not have to offer him or her the job. Over the years, the program has become a government-assisted way for employers to bring in cheaper foreign labor, and now it appears these foreign workers take over — rather than complement — the U.S. workforce." Hira affirmed: "It's absolutely not true" that employers seeking H-1Bs must put American workers first, either by "law or regulations." How did this myth gain such traction? Many commentators and journalists confuse the labor certification process required for companies applying to obtain green cards (lawful permanent residency status) for H-1B workers with the Labor Condition Application (LCA) process for H-1Bs. Labor certification in the green card process "exists to protect U.S. workers and the U.S. labor market by ensuring that foreign workers seeking immigrant visa classifications are not displacing equally qualified U.S. workers." Only in extremely narrow and exceptional circumstances do these nominal protections exist in the H-1B LCA process. (Companies must be classified as "H-1B dependent" for the requirements to apply. Big Tech giants like Facebook have been lobbying mightily to avoid the classification.) And even those narrow exceptions are easily and often circumvented by H-1B foreign worker traffickers…."
http://www.realclearpolitics.com/articles/2015/03/18/the_big_fat_american_worker_recruitment_first_lie_of_h-1b_125965.html
SESSIONS: 'PEOPLE AREN'T COMMODITIES'
"In a statement given before the Senate Judiciary Committee on Tuesday, Sen. Jeff Sessions (R-AL) lamented that businesses are seeking to advance the immigration debate by making arguments in favor of increased foreign labor. According to Sessions, proponents of certain immigration measures are treating people as commodities, which he argues isn't in the interest of American workers. "People aren't commodities. We compare labor to commodities, but they're not commodities. They're human beings. They have families. They have hopes and dreams. They want stability in their life. They would like to have a good job at a company like the biggest utility in California—California Edison [where hundreds of Americans were laid off and replaced with guest workers]… We have no obligation to yield to the lust of big businesses… Mr. Zuckerberg is worth $27 billion, I guess he is 27 years old, I'm not sure. So he wants more foreign workers. I would like to think he might want to pay his employees more and maybe not have quite so many billions, if he'd like to be helpful, and maybe he could get more local workers."
http://www.breitbart.com/video/2015/03/17/sessions-people-arent-commodities/
ROBERT RECTOR ESTIMATES LIFETIME RETIREMENT COSTS OF ILLEGALS GRANTED EXECUTIVE AMNESTY AT $1.3 TRILLION
"The lifetime costs of Social Security and Medicare benefits of illegal immigrant beneficiaries of President Obama's executive amnesty would be well over a trillion dollars, according to Heritage Foundation expert Robert Rector's prepared testimony for a House panel obtained in advance by Breitbart News. Rector, a senior research fellow at Heritage, is slated to speak on the costs of Obama's executive amnesty Tuesday before the House Oversight and Government Reform Committee. He will testify to the high entitlement costs of granting legal status to millions of illegal immigrants. Based on Rector's calculations, which assume that at least 3.97 illegal immigrants would apply for and receive legal status under Deferred Action for Parents of U.S. citizens and legal permanent residents (DAPA), and that the average DAPA beneficiary would have a 10th grade education, the costs would be immense. Specifically, in 2010 dollars, the lifetime costs of Social Security benefits to DAPA beneficiaries would be about $1.3 trillion. He further estimates that DAPA recipients would $7.8 billion each year once they have access to the refundable Earned Income Tax Credit (EITC) and the refundable Additional Child Tax Credit (ACTC). Further, the retroactive costs of the EITC and ACTC— current IRS policy will allow amnesty recipients to claim up to three years of tax benefits for illegal work — Rector expects to be as high as $23.5 billion. The Heritage expert notes that DAPA eligible families are already able to claim certain welfare benefits — such as food stamps, Medicaid, and Women, Infants and Children program (WIC) — on behalf of their U.S.-born children…"
http://www.breitbart.com/big-government/2015/03/17/robert-rector-estimates-lifetime-retirement-costs-of-illegals-granted-executive-amnesty-at-1-3-trillion/
BORDER PATROL AGENT: WE ARE PUNISHED FOR REPORTING ILLEGAL ALIEN GROUPS OF MORE THAN 20
"A U.S. Border Patrol agent from the Rio Grande Valley Sector in Texas told lawmakers today that his fellow agents are punished for reporting illegal alien groups of more than 20. "Agents who repeatedly report groups larger than 20 face retribution. Management will either take them out of the field and assign them to processing detainees at the station or assign them to a fixed position in low volume areas as punishment," Border Patrol agent Chris Cabrera told a Senate panel. "Needless to say Agents got the message and now stay below this 20 person threshold no matter the actual size of the group." Cabrera is the vice president of the National Border Patrol Council (NBPC) Local 3307, a union for border agents. He testified before the Senate Homeland Security and Government Affairs Committee on behalf of NBPC. The border agent told lawmakers that the Obama administration is misleading the American people by manipulating border security data. Cabrera also told lawmakers that the 6 out of every 10 illegal aliens who attempt to cross the southwest border into the United States are not apprehended. "Ask any line Agent in the field and he or she will tell you that at best we apprehend 35-40% of the illegal immigrants attempting to cross. This number is even lower for drug smugglers who are much more adept at eluding capture," he said. U.S. Border Patrol is a component of the Customs and Border Protection (CBP) agency. CBP operates under the Department of Homeland Security (DHS). "If you ask this question of the Department of Homeland Security (DHS) or senior management at Customs and Border Protection (CBP), they will tell you the border is secure," testified Cabrera. "They may even point to statistics and metrics showing that the Border Patrol is 75% effective in apprehending illegal immigrants and drug smugglers." "I want to be crystal clear – the border is not secure," he continued…."
http://www.breitbart.com/big-government/2015/03/17/border-patrol-agent-we-are-punished-for-reporting-illegal-alien-groups-of-more-than-20/
Chuck Schumer: It's "St. Patrick's Month," Celebrate With "McCain-Schumer" Immigration Bill
"Sen. Chuck Schumer celebrates St. Patrick's Day with a few rounds of beers and a promise to get immigration reform passed by 2017.
CHUCK SCHUMER (D-New York): And that is true of immigrants in general — I think immigrants are great for this country. The Irish were among the first large groups.
QUESTION: So talk to me about this immigration reform battle that is happening right now. What do you say to John Boehner?
CHUCK SCHUMER: I say to John Boehner, if you love America you are going to want to pass our bill. It is bipartisan: McCain-Schumer. One republican, one democrat. It has got great support.
QUESTION: Do you think the reform bill is ever going to happen?
CHUCK SCHUMER: Oh yeah. If not this year, in 2017…"
http://www.realclearpolitics.com/video/2015/03/17/chuck_schumer_its_st_patricks_month_celebrate_with_mccain-schumer_immigration_bill.html
GOP divided on immigration changes
"A bipartisan Senate bill aiming to increase the number of high-skilled visas doled out by the federal government is running up against Judiciary Committee Chairman Chuck Grassley (R-Iowa).  During a hearing Tuesday, Grassley made it clear that he believes the bill sponsored by Sen. Orrin Hatch (R-Utah), which has high-profile co-sponsors including Sen. Marco Rubio (R-Fla.), "only makes the problem worse." "It doesn't close the loopholes or prevent abuse. It doesn't make sure that American workers are put before foreign workers," Grassley said, adding that the system was originally meant to be complementary. "It only increases the supply of cheaper foreign labor." Sen. Jeff Sessions (R-Ala.), one of the most vocal opponents of comprehensive immigration reform, also said the visa program is being abused to a "huge degree." The technology industry has a large stake in the battle and has supported an increase in the cap. The majority of those high-skilled visas — known as H-1B visas — go to people working in the computer industry.  "It's a false choice that we can't protect American workers and create a better system that allows American companies to get access to the best talent in the world," said Todd Schulte in a statement, the president of FWD.us, an immigration advocacy group founded by Facebook CEO Mark Zuckerberg. Nine senators have sponsored Hatch's bill, which would raise the cap on H-1B visas from 65,000 to 115,000 and allow that number to increase based on the economic climate. While not a co-sponsor, Senate Majority Whip John Cornyn (R-Texas) said he is encouraged by the proposal and said sending foreign students home after graduation "strikes me as foolish." "I thought that we agreed that legal immigration is a good thing," he said, noting that he supported cracking down on abuse.  But Grassley is pushing his own changes. He specifically wants language that would require U.S. companies to try and recruit American workers before using the visa program. He also wants more oversight and random audits of companies who use the program. "I find it ironic, thought, that the same folks who fought the immigration reform last Congress are now arguing that our immigrant laws, particularly, as they relate to high-skilled workers are broken and encourage abuse," Hatch said. "You can't have it both ways." He also wants to close loopholes, highlighted by a California electric company…"
http://thehill.com/policy/technology/235948-gop-divided-on-high-skilled-immigration-changes
Immigration Reform Unlikely To Move In Foreseeable Future; Administration Appeals Federal Judge Injunction Blocking Executive Actions On Immigration
http://www.natlawreview.com/article/immigration-reform-unlikely-to-move-foreseeable-future-administration-appeals-federa
Please Explain 100,000 Deferrals for Illegal Aliens
Did DOJ and DHS lawyers lie to Judge Hanen?
"There has been a flurry of procedural developments in the lawsuit filed by 26 states in a Texas federal court against President Obama's amnesty plan for 5 million illegal aliens. On March 19, Justice Department lawyers — and officials of the Department of Homeland Security (DHS) — will be in the hot seat at a hearing scheduled by Judge Andrew Hanen. Sitting in the dock, they will have to explain whether they misled (others might say "lied to") the court. Or, as Hanen put it in formal judge-speak: "be prepared to fully explain to this Court all of the matters addressed in and circumstances surrounding" the "Advisory" filed by the government on March 3. Many lawyer jokes play off the premise that lawyers are congenitally incapable of telling the truth. But in reality, lawyers have an obligation to be honest in their dealings with a court: They have to tell the truth. Under the American Bar Association's Model Rule of Professional Conduct 3.3, attorneys have an ethical obligation of "Candor toward the Tribunal." They shall not knowingly "make a false statement of fact or law to a tribunal or fail to correct a false statement of material fact or law previously made to the tribunal by the lawyer." This is particularly important because judges often make their decisions — or delay making a decision — on the basis of what they are told by lawyers. Candor is especially crucial from government lawyers, given the enormous consequences often at stake in the cases they prosecute or defend, like this immigration case. As you may remember, Judge Hanen shocked the Obama Justice Department on February 16 (Presidents' Day, ironically enough) when he issued an order enjoining the federal government from "implementing any and all aspects or phases of the Deferred Action for Parents of Americans and Lawful Permanent Residents" (DAPA). He also enjoined the government from "implementing any and all aspects or phases of the expansions (including any and all changes) to the Deferred Action for Childhood Arrivals" (DACA). DACA was President Obama's 2012 executive action taken to implement the DREAM Act when that legislation failed to pass Congress. A week later, the Justice Department filed an appeal with the Fifth Circuit Court of Appeals. At the same time, it filed a motion with Judge Hanen asking him to stay his injunction order pending the outcome of the appeal. To date, Judge Hanen has refused to lift the injunction order…"
http://www.nationalreview.com/article/415489/please-explain-100000-deferrals-illegal-aliens-hans-von-spakovsky
End Birthright Citizenship Now
Barack Obama makes the case.
"President Obama has clinched the case for ending automatic citizenship for the U.S.-born children of illegal aliens, tourists, and foreign students. To the extent that supporters of our current practice have made any coherent arguments at all in response to claims that such children are "anchor babies," they have noted — correctly — that having a U.S.-born child does not give parents any formal right to stay or work in the United States, so that the "anchor baby" label is inaccurate. They have claimed that automatic citizenship for children was not a magnet for illegal immigration because the parents remained deportable and were, in fact, sometimes deported. President Obama has changed all that. Thanks to a strategy outlined in a memo by John Morton, the director of Immigration and Customs Enforcement, illegal aliens with U.S.-born children have been effectively exempt from deportation since 2011. Last November, the president took the next step, and decreed that nearly 5 million illegal aliens were to be granted work permits and Social Security numbers — a grant that is nominally temporary but that everyone involved understands is actually permanent. Whatever the outcome of the various lawsuits against the Obama administration, an expectation has thus been established: The anti-borders Left (with its collaborators on the Right) will stop at nothing, including lawless executive decrees, to ensure that a child born in the United States really is an "anchor baby." This converts the immigration law into the immigration suggestion, giving the president effectively unlimited power to admit and legalize foreigners, regardless of Congress's wishes. It's clear now that automatic citizenship at birth must be limited to those with at least one parent who is a U.S. citizen or legal permanent resident. This is too bad, because the practice has much to recommend it. It simplifies the question of membership in the political community and thus avoids problems that arise from the presence of a large population of "native-born foreigners" — a challenge faced by, among others, Germany, the Dominican Republic, and the Persian Gulf states. It has been especially useful as an integration tool in a country with a long history of immigration…"
http://www.nationalreview.com/article/415468/end-birthright-citizenship-now-mark-krikorian
French skier in Colorado gets stay of deportation
"The Durango Herald reports a French former pro skier who ran into immigration trouble after marrying a Durango man has been granted a 12-month stay of deportation. Sonia Belouniss's lawyer told the paper Monday even though more legal work needs to be done, the stay felt like a victory. The former U.S. Pro skier, now a nurse in Durango, married David Wyatt after arriving in 2013 under rules allowing some foreigners to stay up to 90 days without applying for a visa. When Belouniss was arrested last year on domestic violence and harassment charges that were dismissed, it was discovered that she had overstayed 22 days. She had started but not completed applying for permanent residency. She spent nearly a month in jail on immigration charges…"
http://www.washingtontimes.com/news/2015/mar/17/french-skier-in-colorado-gets-stay-of-deportation/?utm_source=RSS_Feed&utm_medium=RSS
Missouri advances ban on aid for immigrants in US illegally
"A bill to ban Missouri's A+ Scholarship from going to immigrants living in the U.S. illegally has passed the state Senate. Senators approved the measure 25-8 on Tuesday. The legislation now moves to the House. The bill would make the state's A+ Scholarship available only to U.S. citizens and permanent residents. The scholarship money pays for two years of free tuition at community colleges. Republican bill sponsor Sen. Gary Romine says it's unfair to open the scholarship to immigrants in Missouri illegally when money for the program already is stretched thin. Immigrant advocates and Democratic opponents say it could pose financial barriers for students seeking a college education. The House last week passed a similar measure that would prevent state money from paying for financial aid for those students…"
http://www.washingtontimes.com/news/2015/mar/17/missouri-advances-ban-on-aid-for-immigrants-in-us-/?utm_source=RSS_Feed&utm_medium=RSS
Jindal: Reform Immigration Rules To Exclude Islamic Radicals
"U.S. citizenship rules should be updated to exclude Islamic radicals, such as the leaders of the Muslim Brotherhood movement, says potential 2016 candidate Louisiana Gov. Bobby Jindal. "It is common sense to say we're going to prioritize [among immigrants], and if you say you want to be American… we're going to prioritize you over someone who doesn't want to be American," he said at an March 16 event hosted by the American Action Forum. "The Islamic State I believe is pretty unambiguous… they are terroristic thugs," he said. "It would be absolutely reasonable" to exclude former members of the Islamic State, Jindal said. Senior leaders of the brotherhood movement should also be excluded, he added. "There's a reason we view them with suspicion, because, again, I think that their leadership at the very least has embraced policies… that are antithetical to ours and antithetical to our values," the governor said. Lower-ranking members of the brotherhood, Jindal added, could be admitted if they had only joined minor affiliated groups, such as social welfare groups, he said…"
http://dailycaller.com/2015/03/17/jindal-reform-immigration-rules-to-exclude-islamic-radicals/
Jeb Bush: 'Preying on people's fears' not the answer on immigration
"Speaking in the early presidential state of South Carolina Tuesday, former Florida Gov. Jeb Bush defended his views on immigration and said that if people want to consider running for office they need to "stop preying on people's fears" and "stop dividing us." "I have not seen, I don't know if you've seen, a plan that says 'we're gonna deport everybody,'" Mr. Bush said at a breakfast event in Greenville Tuesday morning, kicking off a multi-day swing through the state. "If you have, please pass it on. I'd love to see it. Jeb@jeb.org is my email address if you got a plan. I haven't seen one. "The cost of that would be enormous, the time would be enormous, the disruption would be enormous," he continued. "A better plan would be to say, allow people a path to legalized status. Let them earn legalized status — paying fines, working, not receiving government assistance. Learning English. And over a period of time, you earn legalized status where you come out from the shadows … but you're not cutting in the line with people that have been patiently waiting to try to come in legally." Mr. Bush, a potential 2016 GOP presidential candidate, has been critical of President Obama's executive actions providing millions of illegal immigrants with a path to temporary legal status. He said during a recent stop in New Hampshire that Congress should be encouraged to pass a budget that prioritizes spending more money on the border. He said Tuesday that another part of an immigration plan entails shared values. "It doesn't matter where you start, where you came from — if you embrace those values, you learn English, you have a respect for our history and our heritage, you're as American as anybody else," he said…"
http://www.washingtontimes.com/news/2015/mar/17/bush-preying-peoples-fears-not-answer-immigration/?utm_source=RSS_Feed&utm_medium=RSS
Jeb Admits His Amnesty Toughness Is Just for Show
"In his book, Jeb Bush makes the case for amnesty without the possibility of citizenship. The book is emphatic on this point, and Jeb took some heat from his immigration-expansionist confederates when it came out. An excerpt from pp. 43-44 (my emphasis): "Permanent residency in this context, however, should not lead to citizenship. It is absolutely vital to the integrity of our immigration system that actions have consequences — in this case, that those who violated the laws can remain but cannot obtain the cherished fruits of citizenship. To do otherwise would signal once again that people who circumvent the system can still obtain the full benefits of American citizenship. It must be a basic prerequisite for citizenship to respect the rule of law. But those who entered illegally, despite compelling reasons to do so in many instances, did so knowing that they were violating the law of the land. A grant of citizenship is an undeserving reward for conduct that we cannot afford to encourage. … Our proposal imposes two penalties for illegally [sic] entry: fines and/or community services, and ineligibility for citizenship." You might think from all this that Jeb is, you know, against citizenship for illegals. You would be wrong. In describing his immigration proposal as the "grown-up" plan in New Hampshire last week, Jeb endorsed the 2013 Schumer-Rubio bill and its pathway to citizenship for illegals. This by itself wasn't new — he'd expressed similar sentiments in the past. But until now, he'd never been so bold as to all-but-admit that his sporadic advocacy of a non-citizenship amnesty is a political ploy designed to overcome public resistance. As the Wall Street Journal put it: "Mr. Bush said he could also be supportive of a path to citizenship for people in the country illegally – as he did at one time – but said there currently isn't sufficient political support for it."…"
http://www.nationalreview.com/corner/415504/jeb-admits-his-amnesty-toughness-just-show-mark-krikorian
SPENDING/BUDGET/ECONOMY:
The United States of subsidies: The biggest corporate winners in each state
"In late 2013, Washington state made history. On a mid-November Monday, Washington Gov. Jay Inslee (D) signed into law the largest corporate tax break in any state's history, with an estimated lifetime value of $8.7 billion. The package was the result of a special three-day session Inslee called in order to entice Boeing to build its 777X plane in the state. Boeing didn't just score big that day. The aerospace giant has received more state and local subsidy dollars than any other corporation in America, according to newly released data compiled by Good Jobs First, a policy resource center on subsidy data. The state subsidy data was released Tuesday in conjunction with similar federal data and a matching report — "Uncle Sam's Favorite Corporations" — which reviews the grants, loans and other subsidies distributed by the federal government since 2000. Over the course of those 15 years, the federal government has distributed $68 billion in grants and special tax credits to businesses, with two-thirds of that transferred to large corporations. Six companies have received $1 billion or more, while 21 have received $500 million or more. "We now see that big business dominates federal subsidy spending the way it does state and local programs," Philip Mattera, a co-author of the study, said in a news release. The largest recipient of federal grants and tax credits was a Spanish energy company, Iberdrola, which received the federal subsidies by "investing heavily in U.S. power generation facilities," Good Jobs First reported. The database, which the group touts as the first comprehensive accounting of federal subsidy awards, contains new records on more than 164,000 awards from 137 federal programs and expands on data collected by the group since 2010. The time period covered by the state and local data is less consistent. Because open-records laws differ by state, the amount and extent of information obtained by Good Jobs First varies. Most is from the last 15 years, but some extends even further back, Mattera said…"
http://www.washingtonpost.com/blogs/govbeat/wp/2015/03/17/the-united-states-of-subsidies-the-biggest-corporate-winners-in-each-state/?wprss=rss_national
Report: Feds Give Billions To Foreign Green Energy Companies
"Which company has gotten the most subsidies from the U.S. government? Would you believe it's a Spain-based green energy company? Iberdola has gotten $2.2 billion in subsidies to operate wind turbines across the U.S. — making it the largest recipient of federal corporate welfare, according to a report by the left-wing group Good Jobs First. The company got billions in subsidies from the Obama administration's 2009 stimulus package. Good Jobs First says "many of the wind farms it acquired or built [in the U.S.] have taken advantage of a provision in the 2009 American Recovery and Reinvestment Act (Section 1603) that allows companies to receive cash payments in lieu of tax credits for the installation of renewable energy properties." But Iberdola is not the only foreign energy company to receive taxpayer dollars from the Obama administration. the report notes that "EDP-Energias de Portugal, which entered the U.S. wind market through its 2007 purchase of Horizon Wind Energy, has received more than $722 million in Section 1603 funds." Abengoa, a solar company with U.S. holdings, got "$605 million in grants and allocated tax credits," according to GJF. "$464 million came from Section 1603 and most of the rest from Energy Department research grants." In total the federal government has handed out more than $23 billion to U.S. and foreign green energy companies…"
http://dailycaller.com/2015/03/17/report-feds-give-billions-to-foreign-green-energy-companies/
The Breakdown of Where Your Tax Dollars Go
"Tax dollars paid for about 85 cents of every dollar spent in 2014—the rest was borrowed. Where did all that money go? Your 2014 tax dollars—which are due next month—went primarily to pay for government benefits. Major entitlements (Medicare, Medicaid, Obamacare and Social Security) devoured more than half of the 2014 budget at 51 percent of spending. Other federal benefits took another 19 percent, meaning that 70 percent of government spending went to pay some sort of benefit to someone. These additional "income security" and other benefits include federal employee retirement and disability, unemployment benefits, and welfare programs such as food and housing assistance…."
http://dailysignal.com/2015/03/17/the-breakdown-of-where-your-tax-dollars-go/
Meet the new debt ceiling: $18,113,000,000,000
"The suspense — or rather, the suspension — is over. The U.S. debt ceiling has been reset at $18.113 trillion, the Treasury Department said Tuesday. That new limit on public debt is about $1 trillion above where it stood in February 2014, when lawmakers decided to "suspend" the ceiling through this past weekend. That cool trillion reflects how much the Treasury Department has borrowed during the suspension to pay the country's bills. For lawmakers, a debt ceiling suspension is like a game of pretend. As in "We don't want to publicly vote for an actual increase to cover all the spending we've already approved. So let's pretend the debt ceiling doesn't exist for awhile." The game isn't quite over yet, either. Yes, the suspension has ended and the country's outstanding debt is now at its limit. But Treasury still needs to borrow. So Treasury Secretary Jack Lew has begun using a bunch of legal accounting moves that will let him continue paying the country's bills in full and on time without breaching the new $18.113 trillion debt ceiling and risking a U.S. default. Still, it's not clear just how much time Treasury's maneuvers can buy before lawmakers must either man-up and vote for an increase or chicken out and approve yet another months-long suspension. Treasury hasn't made any estimates yet, because it's still hard to predict how much it will have to pay out in tax refunds and how much it will receive in tax payments by April 15. The Bipartisan Policy Center, however, has an excellent track record in making estimates of when the debt ceiling must be raised. Its latest forecast: Sometime between October and December. Since it's been tough for Republicans — who now run Congress — to find consensus among themselves on fiscal issues, let alone with Democrats, political observers think the fight over the debt ceiling could be a tough one this fall…"
http://money.cnn.com/2015/03/17/news/economy/debt-ceiling-resets/
Federal debt limit comes back into force at $18.1 trillion
"After a year with no cap on government borrowing, the federal debt limit has come back into force. The new limit — $18.133 trillion to be exact — was announced by the Treasury Department on Tuesday. Treasury said the government's total borrowing stands $25 million below the new limit. Even before the debt limit went back into effect, Treasury Secretary Jacob Lew began taking a series of moves, such as removing investments from government pension funds, to keep the government operating without breaching the new limit. The Congressional Budget Office has estimated that the bookkeeping maneuvers should keep the government's borrowing below the new limit until October or November. Lew has urged Congress to avoid brinksmanship in raising the debt limit. A 2011 standoff over the debt limit led to the first-ever downgrade of the nation's credit rating, while a 2013 battle over the budget led to a partial government shutdown. The debt limit had been suspended starting in February 2014 under an agreement between Democrats and Republicans to avoid voting on a new level for the debt until after the 2014 congressional elections. The legislation that put the debt limit suspension into effect said a borrowing limit would return on March 16 at whatever level the debt stood at on March 15. The new level was not revealed until Tuesday with publication of the "Daily Treasury Statement" for Monday…"
http://cnsnews.com/news/article/federal-debt-limit-comes-back-force-181-trillion
The debt limit is back — What now?
"It's back. The debt limit returned on Monday, March 16. And at $18.1 trillion, debt subject to the limit is roughly $1 trillion higher than when Congress temporarily suspended the limit on borrowing last year. The debt limit is the amount of debt that the Treasury may issue. In February 2014, the Treasury hit that limit: $17.2 trillion. When that happens, it serves as a wake-up call for elected officials. It tells them, in no uncertain terms, that fiscal policy is on the wrong path. High and growing debt drags down economic growth. For individuals, this means fewer opportunities for jobs, higher salaries and other chances at the American Dream. High and growing debt also threatens the economy with higher taxes on younger, working generations. The resulting economic uncertainty can stifle investment. Congress should control spending before raising the debt limit. But in recent years, Congress chose against even limiting the debt at all. Instead, Congress "suspended" the debt limit, thus waiving it altogether. Essentially, lawmakers gave the Treasury a blank check to borrow as much as needed to finance all authorized government spending during the period of the suspension. With a debt limit suspension, Congress effectively abdicated its constitutional power to control the borrowing of the federal government. But now the debt limit's back in effect. So how can the Treasury continue to finance deficit spending between now and when Congress addresses the debt limit issue? While Congress debates how best to address the debt limit, the Treasury will rely on so-called "extraordinary measures" to continue deficit spending. These allow the Treasury to borrow from certain government funds that are exempt from the debt limit. These are effectively debt limit loopholes…"
http://thehill.com/blogs/pundits-blog/economy-budget/235875-the-debt-limit-is-back-what-now
House Republicans Release Balanced Budget Proposal
"House Republicans released their "Balanced Budget for a Stronger America" fiscal year 2016 budget proposal today. It seeks to balance the budget in 10 years without new taxes, and to repeal Obamacare besides. This a good time to pause and marvel at just how big the federal government has become. Even under the House plan, we'd by 2019 re-enter the $4 trillion federal era we "enjoyed" during the height of downturn and stimulus days. It took from the Founding Fathers until Reagan to get a $1 trillion budget; George W. Bush gave us our first two $3 trillion budgets. The magnitude of federal government spending and deficits is eye-opening; the national debt topped $18 trillion in December 2014, the same month China's $17.6 trillion GDP made it the world's largest economy (albeit of course still greatly lagging the U.S. on a per capita basis). President Obama's recent federal budget proposal for FY 2016 seeks $3.999 trillion in discretionary, entitlement, and interest spending, just short of that trillion-dollar benchmark. By contrast, the new House budget calls for $3.789 in 2016. But that's still more than the Congressional Budget Office (CBO) reported in January for fiscal year 2014 outlays of $3.504 trillion. CBO also projected spending for FY 2015 at $3.656 trillion. The deficit for the year that just passed was $485 billion; Obama's budget expects it to head back to $600 billion in FY 2016—then beyond. This never-ending deficit is what Republicans want to address. Sadly, deficit spending has been the norm for generations. The federal budget did balance between 1998 and 2001 under Clinton; there was a balanced budget back in 1969 before that…"
http://www.forbes.com/sites/waynecrews/2015/03/17/house-republicans-release-balanced-budget-proposal/
House Unveils Budget That Plans to Balance in Eight Years
"The House Budget Committee, now in the hands of Tom Price rather than Paul Ryan, introduced its 2016 budget resolution today. Chairman Price has an op-ed in USA Today making the case for his plan here; here are summary tables and charts for the budget. It doesn't differ dramatically from 2015's House budget, and preserves Representative Paul Ryan's proposal to restrain Medicare spending by replacing the current health program with a premium-support model. The budget balances slightly more quickly than Ryan's budget would, thanks to marginally more aggressive spending cuts. It proposes increases in defense spending versus current law, and more defense spending than President Obama's budget proposed, but would still spend much less on the military than the Pentagon was planning to just three or four years ago. That issue, in the early going, looks to be the biggest objection some Republicans have to the proposal."
http://www.nationalreview.com/corner/415527/house-unveils-budget-plans-balance-eight-years-patrick-brennan
GOP offers $3.8T budget that boosts defense, cuts elsewhere
"House Republicans launched a boldly conservative 10-year budget plan on Tuesday that would favor the Pentagon, partially privatize Medicare and rely on deep cuts in other social programs to help wipe out deficits at the end of a decade. A little more than four months after winning their largest majority in 70 years, Republicans promised an overhaul of the federal tax code and called for repeal of two of the top legislative achievements of President Barack Obama's tenure in office. Those are the health care law known by his name and a measure enacted to crack down on Wall Street after the economy's near-collapse in 2008. Republicans said their balanced-budget promise came with no tax increases, though the fine print assumes the expiration of about $900 billion in breaks for business research and development and other items. "The new normal of slow economic growth and low expectations is unacceptable. We know we can do better," the House Budget Committee, chaired by Rep. Tom Price of Georgia, said in a report accompanying the proposal…"
http://www.washingtontimes.com/news/2015/mar/17/gop-plan-to-boost-defense-spending-worries-some-in/?utm_source=RSS_Feed&utm_medium=RSS
GOP budget plan: Slash spending, transform Medicare, boost military
http://www.politico.com/story/2015/03/house-gop-budget-116141.html
House GOP budget targets Obama's environmental agenda
"House Republicans are using their budget proposal to push cuts to renewable energy incentives and climate change programs. The spending blueprint released Tuesday by the GOP says those programs are wasteful and pick winners and losers, and that the government should streamline energy programs and put more effort into increasing domestic oil and natural gas production. "More affordable energy will keep more money in the pockets of hard-working citizens," the House Budget Committee, Rep. Tom Price (R-Ga.), wrote in its federal budget proposal for fiscal year 2016. "When coupled with limited regulations based on common sense, we will empower American businesses from high tech industries to American farmers." The budget document reflects a common talking point: the United States is in the midst of a major energy renaissance and the federal government needs to get out of the way while doing what it can to help the increase in fossil fuel production. It stands in stark contrast with the Obama administration's attempts to increase renewable energy development and deployment. Secretary of State John Kerry highlighted this position last week when he called fossil fuels like coal and oil "outdated."
http://thehill.com/policy/energy-environment/235926-house-gop-budget-targets-obamas-environmental-agenda
House Republicans try to rally caucus to pass fiscal outline
"House Republicans released a budget proposal Tuesday that would balance the budget in a decade by revamping Medicare and Medicaid, repealing the Affordable Care Act and making cuts in domestic programs. The plan, which cuts more than $5 trillion from the federal budget, will instantly renew the long-running hostilities with the White House and Democrats regarding spending and debt, but the biggest clash is likely to be between GOP budget hawks determined to reduce spending and defense hawks who want to bolster the Pentagon in the face rising threats from the Islamic State and other terrorist groups. While budget resolutions do not have the force of law, these proposals have greater significance now because Republicans control both chambers of Congress. The budget season allows the two parties to lay out their competing visions, framing a likely fiscal showdown this fall that could resemble those of the previous four years between President Obama and Republicans on Capitol Hill. With the GOP now running the Senate, the budget process also gives Republicans a potentially stronger hand in the annual spending process for federal agencies and gives them a path to passing some policy proposals that would otherwise require super-majorities in the Senate. If Republicans fail to approve a compromise budget that passes both the House and Senate — a real possibility, given their deep divisions on fiscal policy — it will be an ignominious defeat for House Speaker John A. Boehner (R-Ohio) and Senate Majority Leader Mitch McConnell (R-Ky.). Those two leaders have made steady governance with a conservative tilt their main political goal of the year, and without a budget resolution, the funding process would be particularly unsteady and increase the possibility of at least a small-scale shutdown of parts of the federal government in October…"
http://www.washingtonpost.com/politics/house-republicans-try-to-rally-caucus-to-pass-fiscal-outline/2015/03/17/9860b89c-cc9f-11e4-a2a7-9517a3a70506_story.html?wprss=rss_politics
Signs of GOP unity on House budget
http://thehill.com/homenews/house/236041-signs-of-gop-unity-on-house-budget
House GOP budget: Repeal ObamaCare, boost Defense, cut $5.5 trillion over 10 years
http://hotair.com/archives/2015/03/17/house-gop-budget-repeal-obamacare-boost-defense-cut-5-5-trillion-over-10-years/
Key conservative says he'll support GOP budget because of O-Care repeal
"Rep. Jim Jordan (R-Ohio) said Tuesday he's likely to support the newly unveiled budget because of its language to repeal ObamaCare. Jordan, who describes himself as one of Congress's most conservative members, told reporters he believes many of his hard-line conservative colleagues will support the House Budget Committee's proposal because of its use of a budget tool reconciliation to repeal ObamaCare. "I think reconciliation language will be a motivating reason for I think many of us to lean toward supporting the budget," Jordan said during a panel of conservatives. While Jordan said he has not read the proposal in full, he said he is optimistic after his earlier conversations with Budget Chairman Tom Price (R-Ga.). There had been some concerns that fiscal conservatives would oppose the House GOP budget because they sought deeper cuts in spending. But if the budget does not pass both chambers, the GOP will not get a chance to use reconciliation. Jordan added that he hopes reconciliation — which helps the GOP to bypass a filibuster in the Senate — will keep ObamaCare "front and center" ahead of the 2016 presidential campaign. House committees will have broad leeway over how to write their reconciliation bills, though Price told reporters Tuesday that repealing ObamaCare would be a major priority for the chairmen. GOP aides say reconciliation is an increasingly attractive option to avert the healthcare meltdown that could result from a ruling this June against ObamaCare in the King v. Burwell case. They say the tool could help deliver a bill to President Obama's desk outlining their party's response to the court case. A ruling against the administration could take away subsidies from people in 37 states, many of them led by GOP governors, who signed up for insurance using federal exchanges. Rep. Tim Huelskamp (R-Kan.) stressed that reconciliation should be used to fully repeal ObamaCare — not just create a fix if the Supreme Court rules against the healthcare law's subsidies this June. "I know there's been some talk about using that to fix ObamaCare if there's an adverse decision in [King v. Burwell]," he said. "But I think it's best to proceed with a full repeal."
http://thehill.com/policy/healthcare/235954-conservative-lawmakers-pushing-reconciliation-to-repeal-obamacare
GOP budget shears off tax reform details
"The new House GOP budget shears off tax reform details that Republicans had proposed in past years, instead calling only broadly for a comprehensive revamp of the tax code. Rep. Paul Ryan (R-Wis.), the former Budget chairman, and former House Ways and Means Chairman Dave Camp had called for slashing the top corporate and individual tax rates to 25 percent in previous budgets, though they did not give many clues about which tax breaks would be sacrificed to pay for those reductions.  But the new Budget chairman, Rep. Tom Price (R-Ga.), only makes the same broad-brush case for tax reform that the GOP has made for years in his first framework. That decision gives more latitude to Ryan, now the Ways and Means chairman, as he works on tax reform. Price's 43-page budget says that a broad overhaul of the tax code – lowering rates for individuals, corporations and small businesses alike, while scrapping a range of tax preferences – will give a jolt to the economy…"
http://thehill.com/policy/finance/235927-gop-budget-shears-off-tax-reform-details
Senate GOP blasts House plan to boost defense budget
Using emergency war spending account for budget is a non-starter for key senators.
http://www.politico.com/story/2015/03/senate-gop-blasts-house-plan-to-boost-defense-budget-116164.html
The House GOP Budget As Can Opener: An Impossible Task and A New Lesson in Dynamic Budget Scoring
http://www.forbes.com/sites/beltway/2015/03/17/the-house-gop-budget-as-can-opener-an-impossible-task-and-a-new-lesson-in-dynamic-budget-scoring/
Obama pans GOP budget
"President Obama is not a fan of the House Republican budget announced Tuesday which would curtail government spending by slashing major components of the White House agenda during his final two years in office. "I should mention that I was hoping for a little luck of the Irish as the Republicans put forward their budget today," Obama told reporters in the Oval Office, following a meeting with Irish Prime Minister Enda Kenny on St. Patrick's Day. "Unfortunately, what we are seeing right now is a failure to invest in education and infrastructure and research and national defense – all the things that we need to grow, to create jobs, stay at the forefront of innovation and keep our country safe." The GOP's $3.8 trillion budget was meant to highlight conservative concerns about the rise of the national debt and Obama's progressive plan to expand the economy. House Republicans would reduce spending by $5.5 trillion over the next decade and lower the federal debt from 74 percent of U.S. gross domestic product to 55 percent in 2025…"
http://www.washingtonexaminer.com/obama-pans-gop-budget/article/2561623?custom_click=rss
Obama says GOP budget is stuck in the past
"President Obama on Tuesday ripped the new budget blueprint from House Republicans, declaring the plan would not help the middle class. "We're going to have a robust debate," Obama told reporters at the White House shortly after House Republicans released their plan. "It's not a budget that reflects the future," the president said. "It's not a budget that reflects growth. It's not a budget that is going to help ensure that middle class families are able to maintain security and stability, and that people who are trying to get into the middle class have the rungs on the ladder to get into the middle class." The House Republicans' plan would $5.5 trillion in federal spending over the next decade and balance the federal books within nine years. The resolution aims to repeal the Affordable Care Act, partially privatize Medicare, and replace Medicaid with block grants to states.  Obama supports increased spending on items like infrastructure, education and transportation, and put forward a budget blueprint in February that would add $6 trillion to deficits over 10 years, according to the Congressional Budget Office. The president made his comments after a St. Patrick's Day meeting with Irish Taoiseach Enda Kenny and said he "was hoping for a little luck of the Irish as the Republicans put forward their budget today." "I'll keep my four leaf clover in my pocket and see if the Speaker and Mitch McConnell and others are interested in having that conversation." The House GOP's budget sticks by spending cuts implemented under sequestration, but would inject money into a war fund that could be used to boost spending at the Pentagon Earnest noted that some defense hawks, such as Sen. John McCain (R-Ariz.), have derided the move as a "gimmick," saying the war account is "no better than a slush fund." House Minority Whip Steny Hoyer (D-Md.) slammed the GOP proposal Tuesday, characterizing it as "a disinvestment budget" that threatens the economy by keeping the sequester and relying on budget gimmicks to achieve the balance that Republicans claim.  "This budget doesn't balance. It makes no hard decisions. … They pretend highways are going to be taken care of somehow in the future [but] they don't provide for it," Hoyer said…"…"
http://thehill.com/blogs/blog-briefing-room/news/235952-obama-says-gop-budget-is-stuck-in-the-past
Obama says GOP budget is a 'failure'
"President Obama called the House Republicans budget a failure Tuesday and said it would spur a "major debate" with his administration over the coming months. "It's not a budget that reflects the future," Mr. Obama told reporters in the Oval Office during a meeting with the prime minister of Ireland. "It's not a budget that reflects growth. We're going to have a robust debate." The president said he was "hoping for a little luck of the Irish" with the the GOP budget proposal for fiscal 2016 being introduced on St. Patrick's Day. "Unfortunately, what we're seeing is a failure" on infrastructure, education and other of the administration's spending priorities, he said…"
http://www.washingtontimes.com/news/2015/mar/17/obama-says-gop-budget-failure/?utm_source=RSS_Feed&utm_medium=RSS
Obama, aides take aim at Republican budget
"The White House has a new political and economic target: the proposed Republican budget. White House officials from President Obama on down are using a series of events to trash the GOP plan they say would hit middle-class programs while providing tax breaks to the wealthy. "It's not a budget that reflects the future," Obama said Tuesday after a meeting with the prime minister of Ireland. Obama said he would discuss the GOP plan again Wednesday, when he delivers a speech on "middle-class economics" at the City Club of Cleveland. Congressional Republicans say their plan cuts taxes, reduces regulations and creates a path to a balanced budget. "Where is President Obama's plan to balance the budget? He doesn't have one," said Cory Fritz, a spokesman for House Speaker John Boehner, R-Ohio. Boehner said the federal government has spent more money than it takes in for 53 of the past 60 years. The Republicans, he said, want to balance the budget while "growing our economy, growing jobs and building economic strength for our future."
http://www.usatoday.com/story/news/politics/2015/03/17/obama-republican-budget-city-club-of-cleveland-john-boehner-mitch-mcconnell/24909679/
CLINTON CRITICIZES HOUSE GOP BUDGET PLAN
http://www.breitbart.com/news/clinton-criticizes-house-gop-budget-plan/?utm_source=feedburner&utm_medium=feed&utm_campaign=Feed%3A+breitbart+%28Breitbart+News%29
Budget fight: Obama claims the upper hand over Congress
"Bolstered by a spate of upbeat economic news, President Barack Obama is claiming the upper hand in the budget fight unfolding in Congress, aiming to exploit recent Republican stumbles to give Democrats an advantage despite their status as a weakened minority. But while Obama retains full use of the bully pulpit, his leverage over matters of government spending may prove limited. The White House has put a spotlight on GOP missteps and infighting in recent weeks, arguing that Republicans who promised to govern effectively are falling down on the job since taking control of Congress earlier this year. Drawing an implicit contrast, Obama has been playing up his own, unilateral economic steps as a way to show he's the one setting Washington's agenda. "We're going to have a robust debate," Obama pledged Tuesday shortly after House Republicans released their $3.8 trillion budget. Obama has stood firmly behind his insistence that Republicans increase spending on domestic programs — not just the Pentagon. "The defining feature of this new Republican majority in Congress is them being on defense responding to the president's agenda," Brian Deese, an Obama senior adviser, said in an interview. The current debate is over a budget resolution, a non-binding measure that doesn't require Obama's signature. Typically, Congress uses separate appropriations bills to fund various parts of the government, which makes it harder for the president to insist that Republicans pass funding for his priorities before he'll approve funding for theirs. As a result, the White House strategy is not so much designed to negotiate a bargain with Republicans as it is to keep Obama's underlying economic message at the forefront while Republicans play out their own internal struggles. Such GOP divisions were on full display earlier in March when Republicans dropped their insistence on repealing Obama's immigration directives and agreed to fund the Homeland Security Department — calling into question the GOP's broader strategy to use spending bills as leverage against the president…"
http://cnsnews.com/news/article/budget-fight-obama-claims-upper-hand-over-congress
DOT chief: Highway funding patches 'misguided'
"Transportation Secretary Anthony Foxx thinks temporary transportation spending patches are "misguided" attempts by Congress to solve the nation's infrastructure funding problems.  "The highway trust fund has been roughly running $15 billion short on an annual basis. And in recent years, Congress has tried to patch it together, using a variety of legislative duct tape and chewing gum to just keep it afloat," Foxx said during a speech to the Council on Foreign Relations on Monday evening. "I think it is misguided on our part as a country to think that plugging the highway trust fund is a substitute for making the investments in our infrastructure that we should make," Foxx continued. "Somewhere along the lines, we got this impression that, if we just got the trust fund plussed up, that would solve our problems. And the reality is, is that the spending levels of the trust fund, even according to CBO [the Congressional Budget Office], if you just got the trust fund leveled off into last year's numbers, you'd still be about $11 billion or $12 billion short in terms of just the maintenance that needs to happen on an annual basis in this country."…"
http://thehill.com/policy/transportation/235941-dot-chief-highway-funding-patches-misguided
Dems fail to force vote on Export-Import Bank
"House Democrats on Tuesday failed in a bid to force reauthorization of the Export-Import Bank. In an unexpected move that caught even the business community by surprise, Rep. Alcee Hastings (D-Fla.) offered an amendment on the House floor that would have brought a seven-year reauthorization bill for Ex-Im. The amendment failed in a party line vote. The bank has become a lightening rod among conservatives, with Tea Party groups like Heritage Action and the Club For Growth vehemently opposing its reauthorization. Critics have sought to portray the bank as "corporate welfare" and "cronyism," designed to finance big businesses like Boeing.  A broad coalition of business groups — including the U.S. Chamber of Commerce and the National Association of Manufacturers — is pushing for the bank's reauthorization, rallying small businesses nationwide in an effort to showcase how small businesses benefit from the federally backed bank. Congress must reauthorize the bank by June 30 or it will shut down.  While the Democratic measure failed, top House Democrats used the floor time to criticize House Financial Services Committee Chairman Jeb Hensarling (R-Texas), the most prominent bank critic. Hensarling's panel has jurisdiction over whether to advance a reauthorization bill through his committee. If he does not — and he's been tightlipped about his plans — then House leadership will have to weigh whether to buck the Tea Party in order to bring a bill directly to the floor. "There's no intent to take up the Export-Import Bank," Rep. Denny Heck (D-Wash.) said on the House floor regarding Hensarling. "The committee of jurisdiction has not had a hearing, has not had a mark-up and has issued no notice on either." Rep. Stephen Fincher (R-Tenn.) has a five-year Ex-Im reauthorization bill that includes more stringent transparency measures than the Democratic version. Fincher's bill has 58 Republican co-sponsors. Rep. Maxine Waters (D-Calif.), the top Democrat on the Financial Services Committee, praised Fincher's co-sponsors for "courageously" supporting the bank's charter. "For months, a handful of extremists in this Chamber have refused to accept the numerous and widespread benefits provided by the Export-Import Bank to our economy," Waters said on the House floor. "I'm in disbelief that we are still debating the future of the Export-Import Bank."
http://thehill.com/policy/finance/235962-dems-fail-to-force-vote-on-export-import-bank
House Republican Bloc Poses a Threat to Pacific Trade Deal
"A diverse bloc of House Republicans is threatening to join Democrats in opposition to the White House's trade push, imperiling an effort long seen as one of the few prospects this year for bipartisan cooperation. Most Democrats in Congress and nearly all unions oppose President Barack Obama's quest to win a major trade deal with 11 other Pacific countries. That has put pressure on Republican lawmakers and business groups, who widely support the deal…."
http://www.nasdaq.com/article/house-republican-bloc-poses-a-threat-to-pacific-trade-deal-20150317-00925
Taxpayer Dollars and Disclosure in Politics | Commentary
"In this year's State of the Union address, President Barack Obama couldn't have been more transparent. He said, "[A] better politics is one where we spend less time drowning in dark money for ads that pull us into the gutter, and spend more time lifting young people up, with a sense of purpose and possibility, and asking them to join in the great mission of building America." With that sentence, he reaffirmed what we all know is the case: Voters deserve to know who is trying to influence their elected officials by contributing money. Without knowing who is behind political spending, we cannot make truly informed decisions, and we lose a critical check on corruption in our moneyed political system. We applaud the president for speaking out against the wave of "dark money" that has overtaken U.S. elections, and our response is: "We agree. Act now." The president should start by issuing an executive order to require federal government contractors to disclose all of their political spending. He has the power to do so at any time. Dark money is a problem no matter who it comes from, and according to the Center for Responsive Politics, more than 40 percent of the outside expenditures in the 2014 elections were made by groups that did not fully disclose their donors. But dark money is especially troubling when it comes from government contractors. Secret contractor spending implies a pay-to-play culture in which the public cannot discern whether awards are going to those best able to play the political money game, or to those offering the most efficient and high-quality product or service. Such a system has the potential to waste taxpayer dollars and further foster perceptions of government corruption. The government issues billions of dollars of contracts each year, ranging from buying office supplies for government workers, to purchasing planes for the army, to repairing our roads and bridges, to paying to clean up toxic chemicals and safeguard our air quality. These contracts should always go to those best suited to do the job, not to the companies willing to write the biggest check for dark money groups to support candidates. We pay taxes with the trust that those dollars will be used for these public services and needs, and that they will be spent wisely to benefit society. In return, we deserve strict disclosure of political contributions from any company that has done business with the government to ensure we are not doling out tax dollars in response to political largesse.
Public Citizen recently examined the voluntary political disclosure policies of the 15 largest federal contractors using the 2014 Center for Political Accountability-Zicklin Index of Corporate Political Disclosure and Accountability. The CPA-Zicklin index measures the transparency policies of the 300 largest publicly traded companies in the S&P 500…"
http://www.rollcall.com/news/taxpayer_dollars_and_disclosure_in_politics_commentary-240732-1.html
Fed rate hike will come in August, survey says
"The first, long-anticipated rate hike from the Federal Reserve will come in August, according to a survey of economists, analysts, and money managers. The Fed is expected to drop the word 'patient' from its language on rate guidance in March."
http://www.csmonitor.com/Business/2015/0317/Fed-rate-hike-will-come-in-August-survey-says
Ted Cruz Calls For Flat Tax, Abolishing IRS: Like Reagan, I'm Willing To Compromise
http://www.realclearpolitics.com/video/2015/03/17/ted_cruz_calls_for_flat_tax_abolishing_irs_like_reagan_im_willing_to_compromise.html
COMMON CORE:
Spying on students? Education publisher Pearson monitoring social media activity
"One of the world's largest education publishing companies, which crafted the standardized tests for the new Common Core curriculum, has been monitoring social media accounts to see if students refer to their exams. Pearson — a British-based publishing house with it's U.S. headquarters in New Jersey — has the contract to develop and provide the PARCC (Partnership for the Assessment of Readiness for College and Careers) standardized tests. PARCC is one of the two agencies that developed the Common Core program. Word that Pearson was monitoring social media posts for students commenting on the exams was first reported on the blog of Bob Braun, a former education reporter for The Star-Ledger of Newark, New Jersey. On Friday, Braun published a copy of a letter sent to the staff of the Watchung Hills Regional High School District in the town of Warren by Superintendent Elizabeth Jewett about the social media monitoring. "…my testing coordinator received a call from the NJDOE [New Jersey Department of Education] that Pearson had initiated a Priority 1 Alert for an item breach within our school," read the letter from Jewett. " …they suggested the student took a picture of a test item and tweeted it." Jewett pointed out in the letter that after further investigation they determined that the unnamed student had actually posted the tweet referring to the PARCC exam after school hours and that he did not include a picture as previously thought. She also said the child's parents were concerned about the monitoring and confirmed that the publisher was monitoring student activity on the web…"
http://www.foxnews.com/us/2015/03/16/spying-on-students-education-publisher-pearson-monitoring-social-media-activity/
Arne Duncan Insists High Standards Don't Have to be Common Core
"Education Secretary Arne Duncan said high standards for schools did not have to be Common Core standards, but was not clear on what he thought about a House Republican proposal to ban his department from making federal grants contingent on adopting the controversial K-12 math and English standards. "Our goal is to just have high expectation and to have high standards," Duncan told TheBlaze Monday. "We want every single child, again, particularly children who have not had the best educational opportunities have the chance to graduate truly college and career ready. Our simple measure for that is can they graduate high school and not have to take remedial classes." Duncan was at the White House joining President Barack Obama, who met with the Council of Great City Schools, a group of school superintendents from the country, to talk about challenges facing school in major cities across the country. "Far too often around the country, our high school graduates, kids who stayed in school and played by all the rules, thought they were on track to be successful were actually nowhere close," Duncan continued. "It's one of the most insidious things that happened. If young people in every state around the nation can graduate truly college and career ready, we are truly happy." House Republicans proposed an education funding bill that would among other things prohibit the Department of Education from making grants contingent on adopting Common Core. The White House has threatened to veto the measure. Asked about the specific provision, Duncan told TheBlaze it has always been the department's stand that the standards don't have to be Common Core. "We've been clear on that from day one." He added that better expectations is an issue for taxpayers to consider. "If people continue to graduate and they are burning through Pell Grants and burning through yours and my taxpayer dollars, they are not prepared, we do them a disservice. So having a high standard of college and career readiness, let's not forget, is not a Republican idea, not a Democratic idea, it's the right thing for all of us," Duncan said. After the meeting with superintendents, Obama talked mostly in vague terms about ensuring that the poorest schools are funded, but also said his administration has a goal of "making sure that we've got high standards and high expectations for all of our kids."…"
http://www.theblaze.com/stories/2015/03/16/arne-duncan-insists-high-standards-dont-have-to-be-common-core/
Senate roll call on failed amendment for K-12 budget
http://www.washingtontimes.com/news/2015/mar/17/senate-roll-call-on-failed-amendment-for-k-12-budg/?utm_source=RSS_Feed&utm_medium=RSS
MISC.:
AG nominee Loretta Lynch faces impasse on Capitol Hill
"Lawmakers have been stalling the confirmation of President Obama's nominee for attorney general. Congressional correspondent Nancy Cordes joins CBSN with more on what's behind the hold-up."
http://www.cbsnews.com/videos/ag-nominee-loretta-lynch-faces-impasse-on-capitol-hill/
WH vents frustration on Loretta Lynch delay
"The White House vented its frustration over the nomination of Loretta Lynch on Tuesday after her confirmation vote hit another snag in the Senate. The Senate earlier Tuesday failed to advance a stalled human trafficking bill due to Democratic objections to controversial abortion language. With that matter unresolved, a vote to confirm Lynch as attorney general could be delayed even further. The White House said the Senate should act now, noting that it has been 129 days since Lynch was nominated. That is as long as the past five attorneys general nominees combined have waited for a confirmation vote, according to press secretary Josh Earnest. "We believe Loretta Lynch should be confirmed in bipartisan fashion," Earnest said. "She has already waited for far too long." Senate Majority Leader Mitch McConnell (R-Ky.) has said that Lynch's confirmation vote will be delayed until the Senate passes the human trafficking bill. The legislation fell five votes short of the 60 needed to break a Democratic filibuster on Tuesday. Earnest reacted incredulously to comments from McConnell Tuesday morning that the White House has "barely lifted a finger" to help Republicans pass the legislation. "I'm actually surprised that a seasoned, veteran leader of the United States Senate like Mitch McConnell would need the assistance of the president of the United States to pass a common-sense piece of legislation like a child sex trafficking bill," Earnest told reporters. It is not yet clear if Lynch will have enough votes to be confirmed once her nomination comes up. Four Republican senators have announced their support for Lynch, just enough for her to win confirmation if Vice President Biden breaks a tie in the Senate. "If Ms. Lynch were not confirmed by the U.S. Senate, it would be an astonishing display of partisanship," Earnest said. For the second straight day, Earnest defended Lynch's credentials as the former U.S. attorney for the Eastern District of New York and he said no lawmakers have questioned her qualifications for the post. Many of Lynch's Republican opponents have come out against her nomination due to President Obama's executive actions on immigration…"
http://thehill.com/homenews/administration/235972-white-house-vents-frustration-on-loretta-lynch
Democrats filibuster trafficking bill, GOP to delay Lynch nomination
"Democrats blocked a bipartisan human trafficking bill Tuesday, launching a filibuster to protest an abortion provision that has turned into a major ideological test for both parties — and that threatens to hold up Loretta Lynch, whom President Obama has picked to replace Attorney General Eric H. Holder Jr. The flareup that manages to tie together immigration, abortion gender and race — Ms. Lynch would be the first black female to head the Justice Department — and has quickly escalated into a major test between Majority Leader Mitch McConnell, Kentucky Republican, and Minority Leader Harry Reid, Nevada Democrat. Mr. Reid won Tuesday's fight, though not without several defections. Four Democrats joined 52 Republicans in backing the trafficking bill and the abortion provision, though that was still four shy of the 60 needed to overcome the filibuster. "The American people will not forget it," Mr. McConnell vowed ahead of the vote, which he said was an embarrassing predicament for Democrats. Republicans have already moved to try to make Mr. Reid pay a political price, announcing robocalls aimed at female voters in Nevada, telling them Mr. Reid is blocking a bill to punish sex traffickers. Mr. Reid says the Senate can put off the trafficking and abortion disputes and instead move straight to a vote on Ms. Lynch, whom the president nominated Nov. 8 but who has seen her backing tumble the longer she remains on the calendar…"
http://www.washingtontimes.com/news/2015/mar/17/dems-filibuster-trafficking-bill-gop-delay-lynch/?utm_source=RSS_Feed&utm_medium=RSS
SENATE DEMOCRAT FILIBUSTER SETS UP STANDOFF OVER LYNCH
http://www.breitbart.com/big-government/2015/03/17/senate-democrat-filibuster-sets-up-standoff-over-lynch/
Republicans say Reid holding trafficking bill 'hostage'
http://thehill.com/blogs/blog-briefing-room/235975-republicans-say-reid-holding-trafficking-bill-hostage
Abortion rule foils Senate's progress on anti-trafficking bill
"Senate Democrats on Tuesday blocked an anti-human trafficking bill over a controversial anti-abortion provision. The Justice for Victims of Trafficking Act, which would levy heavier penalties against convicted sex and labor traffickers, initially had bipartisan support. However, the Republican majority is "insisting on an ant-choice provision that has no business being in this bill," Sen. Chuck Schumer, D-New York, charged ahead of Tuesday's vote. Specifically, the controversial provision would block money in a new victims' fund from paying for abortions. The provision goes further than similar anti-abortion clauses that Republicans have added to past laws, Democrats say. Senate Majority Leader Mitch McConnell, R-Kentucky, said after the vote that the Senate would take the measure up again. "We're going to stay on this bill, it's important to the victims of trafficking," he said. Until the Senate finishes work on this bill, McConnell said he's postponing a confirmation vote on President Obama's attorney general nominee, Loretta Lynch. "She will be considered just as soon as we consider this very important bill," the majority leader said. Democrats on Tuesday morning slammed McConnell for linking Lynch's confirmation to the trafficking bill — an issue that "has nothing to do with confirming the next attorney general," Sen. Debbie Stabenow, D-Michigan, said. Nineteen days have passed since the Senate Judiciary Committee confirmed Lynch's nomination, Democrats noted, yet it's unclear when the full Senate will vote on her nomination. By comparison, the last five attorney general nominees had to wait a combined total of 18 days for their confirmation votes. Lynch is "being held up longer than anybody else — why?" Stabenow asked. Schumer accused Republicans of purposefully holding up progress in the Senate because "they still think they're in the minority." He added, "Hey Republicans, you won the election — it's time to start governing."…"
http://www.cbsnews.com/news/abortion-rule-foils-senates-progress-on-anti-trafficking-bill/
Obama administration wants more renewable energy, tighter pollution controls on public lands
"The Obama administration will seek tougher standards for companies extracting oil, gas and coal on taxpayer-owned land during its remaining months in office, even as it pushes for expanded solar and wind projects, Interior Secretary Sally Jewell said Tuesday. Jewell, in a major speech outlining energy priorities for the administration's final 22 months, said she intended to see that Americans get a better return — financially and environmentally — from energy development on the 500 million acres of surface land and nearly 2 billion acres of off-shore territories managed by the federal government. She promised "balanced decisions" and "clear rules of the road" for energy companies, but she said protecting the Earth's climate would drive policy choices, from new rules limiting methane gas leaks to incentives for building wind farms off shore…"
http://www.washingtonpost.com/news/energy-environment/wp/2015/03/17/obama-administration-calls-for-more-renewable-energy-tighter-pollution-controls-on-taxpayer-owned-lands/?wprss=rss_national
House passes bill to overhaul EPA Scientific Advisory Board
"The House passed legislation on Tuesday to modify the selection process for members of the Environmental Protection Agency's Scientific Advisory Board. Passage fell largely along party lines by a vote of 236-181. The bill would prohibit the board, which advises the EPA on its regulations, from appointing members who are registered lobbyists. It would also require that at least 10 percent of board members be from state, local or tribal governments. Republicans argued that the bill would increase transparency at the EPA. "We live in an extremely cynical time," said Rep. Frank Lucas (R-Okla.), the measure's sponsor. "This is a bill that tries to move us in the direction of not only better regulations when we must have regulations, but better science to justify those regulations and the confidence of all of our fellow citizens." But Democrats said the legislation would create unnecessary burdens and limit the number of environmental experts serving on the board by establishing a quota for people representing regional governments. "Instead of improving the Science Advisory Board's structure or operation, the bill will limit the quality of scientific advice that the EPA receives and allow seemingly endless delays in EPA's regulatory process," said Rep. Suzanne Bonamici (D-Ore.). Under the bill, nominees for serving on the Scientific Advisory Board would be forced to disclose financial relationships such as contracts and grants from the EPA. The House adopted, 242-175, an amendment offered by Rep. David McKinley (R-W.Va.) that would completely prohibit people from becoming members of the board if they currently receive EPA grants or contracts. Members of the board would be banned from applying for EPA contracts or grants for three years upon completion of their service.  The White House issued a veto threat against the legislation, saying it would "negatively affect the appointment of experts and would weaken the scientific independence and integrity" of the board. The House passed a similar bill last year by a vote of 229-191…"
http://thehill.com/blogs/floor-action/house/235988-house-passes-bill-to-overhaul-epa-advisory-board
EPA 'burning the Constitution' with carbon rules, Harvard scholar says
"As President Obama moves ahead with unprecedented restrictions on the nation's power plants, a leading Harvard Law School scholar says the administration's approach is akin to "burning the Constitution" in an effort to advance environmental goals. In testimony before the House Energy and Commerce Committee on Tuesday, Harvard constitutional law professor Laurence H. Tribe said the Environmental Protection Agency's plan to limit greenhouse-gas emissions far exceeds its authority under federal law and strikes a blow to the 10th amendment by essentially making states subservient to Washington on energy and environmental matters. "EPA's proposal raises grave constitutional questions, exceeds EPA's statutory authority and violates the the Clean Air Act," said Mr. Tribe, who has argued before the Supreme Court dozens of times and represented Al Gore in the case that ultimately decided the 2000 presidential election. "EPA is attempting an unconstitutional trifecta — usurping the prerogatives of the states, the Congress and the federal courts all at once," he continued. "Burning the Constitution of the United States … cannot be a part of our national energy policy." Mr. Tribe's testimony — which other legal scholars strongly disagreed with during Tuesday's hearing — comes about a month before the D.C. Circuit Court of Appeals will hear arguments in a case that challenges EPA's legal authority to implement its so-called "Clean Power Plan," a key piece of Mr. Obama's broader climate-change agenda. The plan would limit pollution from power-plants and would by the administration's own admission dramatically reduce the amount of coal-generated electricity across the U.S…"
http://www.washingtontimes.com/news/2015/mar/17/epa-burning-constitution-carbon-rules-scholar-says/?utm_source=RSS_Feed&utm_medium=RSS
Obama's Law School Professor: EPA Is 'Burning The Constitution'
"President Obama has found himself at odds with his old law school mentor over the Environmental Protection Agency. Laurence Tribe, a liberal constitutional scholar at Harvard University, told House lawmakers that EPA carbon dioxide regulations are tearing the Constitution apart. "EPA possesses only the authority granted to it by Congress," Tribe told lawmakers in a hearing Tuesday. "Its gambit here raises serious questions under the separation of powers… because EPA is attempting to exercise lawmaking power that belongs to Congress and judicial power that belongs to the federal courts." "Burning the Constitution should not become part of our national energy policy," Tribe added. Tribe, along with other legal and energy experts, appeared before Congress Tuesday to give testimony on the EPA's "Clean Power Plan" — the agency's plan to cut carbon dioxide emissions from new and existing power plants. Tribe told lawmakers the CPP is unconstitutional and outside the agency's authority…"
http://dailycaller.com/2015/03/17/obama-law-school-prof-epa-is-burning-the-constitution/
EPA is on a 'constitutionally reckless mission,' Obama's law professor testifies
http://thehill.com/regulation/235931-epa-is-on-a-constitutionally-reckless-mission-obamas-law-professor-testifies
Obama: It Is "Disturbing" That Sen. Inhofe Threw A Snowball During Argument Against Global Warming
http://www.realclearpolitics.com/video/2015/03/17/obama_it_is_distrubing_that_sen_inhofe_threw_a_snowball_during_argument_against_global_warming.html
Obama To Youth: Marijuana Is The Lowest Priority, Think About Climate Change Instead
"President Barack Obama told Vice News in an interview released Monday that America's youth should stop obsessing about the legalization of marijuana. Instead, they should be thinking about climate change, and other issues. Obama's interview with Vice News' Shane Smith covered political gridlock, global warming and foreign policy. But aside from pressing issues like framing a coherent and unified response to Iran's nuclear program, according to Smith, "Our number one question from everyone on the Internet was, and it might seem flippant… states are legalizing marijuana. It seems like an inevitability." "First of all, it shouldn't be young people's biggest priority," Obama shot back. "Let's put it in perspective. Young people, I understand this is important to you, but you should be thinking about climate change, the economy, jobs, war and peace. Maybe way at the bottom you should be thinking about marijuana." However, Obama did confirm that if more states legalize or decriminalize marijuana, Congress may be motivated to reschedule marijuana, adding that libertarians in the Republican Party are starting to see that from a fiscal perspective, full-scale marijuana prohibition just doesn't make sense…"
http://dailycaller.com/2015/03/17/obama-to-youth-marijuana-is-the-lowest-priority-think-about-climate-change-instead/
EPA Wants to Monitor How Long Hotel Guests Spend in the Shower
$15,000 grant creating device to "modify" guests behavior
"The Environmental Protection Agency (EPA) wants hotels to monitor how much time its guests spend in the shower. The agency is spending $15,000 to create a wireless system that will track how much water a hotel guest uses to get them to "modify their behavior." "Hotels consume a significant amount of water in the U.S. and around the world," an EPA grant to the University of Tulsa reads. "Most hotels do not monitor individual guest water usage and as a result, millions of gallons of potable water are wasted every year by hotel guests." "The proposed work aims to develop a novel low cost wireless device for monitoring water use from hotel guest room showers," it said. "This device will be designed to fit most new and existing hotel shower fixtures and will wirelessly transmit hotel guest water usage data to a central hotel accounting system." The funding is going toward creating a prototype and market analysis for the device. The goal of the project is to change the behavior of Americans when they stay at hotels. "This technology will provide hotel guests with the ability to monitor their daily water online or using a smartphone app and will assist hotel guest in modifying their behavior to help conserve water," the grant said. The project was filed under "Water conservation," "Urban water planning," and "Sustainable water management." The EPA also has a WaterSense program that challenges hotels to track their water use and upgrade their restrooms with low-flow toilets and showerheads. The program also encourages "linen and towel reuse programs" in guest rooms…."
http://freebeacon.com/issues/epa-wants-to-monitor-how-long-hotel-guests-spend-in-the-shower/
FCC Chairman Admits Net Neutrality Could Include Internet Tax
http://cnsnews.com/video/cnsnews/fcc-chairman-admits-net-neutrality-could-include-internet-tax
GOP Says Obama Aides Meddled in 'Net Neutrality'
"Congressional Republicans on Tuesday accused the Federal Communications Commission of bowing to White House pressure on its "net neutrality" decision, which has angered the nation's cable and wireless giants. They said the agency's inspector general has opened an investigation into whether the FCC had violated any rules. Samples of 1,600 pages of emails and other documents released by the House Oversight and Government Reform Committee — while falling short of any blatant impropriety — raise questions about whether senior Obama aides went to unusual lengths to engage independent regulators on a popular issue, and if the FCC gave these aides too much access to internal deliberations while shutting out Congress. "A president should be able to weigh in, make his opinions known. I don't have a problem with that. But this seems to be very one-sided," said Rep. Jason Chaffetz, chairman of the House Oversight and Government Reform Committee. Still, the political sparring on Capitol Hill was unlikely to affect the recent decision by the FCC to impose tough new regulations on Internet service providers. Chaffetz said he had been told that the FCC Inspector General's office launched an investigation into the agency's deliberations process on its net neutrality decision. FCC Chairman Tom Wheeler said he was not aware of any investigation, but said he would cooperate. Jay Keithley, assistant IG for investigations at the FCC, said he could neither "confirm nor deny" any ongoing investigations. An openly defiant Wheeler told the House committee that keeping the White House up to date on FCC dealings isn't unusual and that he won't apologize for what he considers a transparent deliberations process. "There were no secret instructions from the White House," Wheeler told the committee. "I did not, as CEO of an independent agency, feel obligated to follow the president's recommendation." Much of the focus was on behind-the-scenes talks last year among lobbyists, agency staffers and White House aides as Wheeler struggled with how exactly to regulate Internet service. A court had knocked down the FCC's previous legal approach, which had prohibited cable and wireless companies from blocking or slowing Internet traffic. The idea is known as net neutrality because it suggests Internet service providers shouldn't discriminate against various web traffic. On one hand were Internet activists who wanted regulators to treat the Internet much like the telephone, applying Title II of the 1934 Communications Act. This would require that companies act in the public's best interest and not employ unfair business practices. Industry officials warned this approach would be much too drastic and could freeze infrastructure investments. Throughout the process, Wheeler gave the White House a front-row seat to the deliberations process, according to the emails. In one April 2014 email exchange, Wheeler loops in John Podesta, a close aide to Obama, denouncing a story by The New York Times that suggested the FCC would be too soft on net neutrality. "Brutal story. Somebody going on the record to push back?" Podesta asks Wheeler in an email. Wheeler responds: "Yes. I did with a statement similar to what I emailed you."…"
http://abcnews.go.com/Technology/wireStory/lawmakers-weigh-net-neutrality-29687326
FCC inspector general to probe Obama's influence on net neutrality rules
"The Federal Communication Commission's inspector general will probe whether the White House improperly interfered with the agency as it developed net neutrality rules for the Internet. News of the investigation came from House Oversight and Government Reform Committee Chairman Jason Chaffetz, R-Utah, who grilled FCC Chairman Tom Wheeler at a Tuesday hearing about his relationship with the White House. Wheeler, in his testimony, insisted there had been no interference from administration officials about the rules he crafted last month, which call for regulating the Internet like a public utility. But Wheeler acknowledged he gave consideration to Obama, who pushed for the new regulations in a public address last year. "There were no secret instructions from the White House," Wheeler told the panel. Chaffetz said there was a lack of transparency at the FCC during the process of developing the Internet rules. Chaffetz also said that emails provided to the committee demonstrate that Wheeler was caught off guard by Obama's call for regulating the Internet, suggesting the White House had a heavy hand in Wheeler's decision to follow Obama's plan. "The lack of transparency surrounding the open Internet rule-making process leaves us with a lot of questions," Chaffetz said…"
http://www.washingtonexaminer.com/fcc-inspector-general-to-probe-obamas-influence-on-net-neutrality-rules/article/2561628?custom_click=rss
FCC Chairman Wheeler denies Obama pressured him on net neutrality
"Federal Communications Commission Chairman Tom Wheeler on Tuesday denied the White House pressured him to regulate Internet service providers similar to how the federal government handles public utilities. Republicans have accused Wheeler of caving on the issue after President Obama released a video in November calling for such an approach — by using so-called "Title II" regulations under the 1934 Communications Act. Wheeler twice on Tuesday said he was not pressured by "secret instructions" from Obama. "We heard from the administration, both in the form of President Obama's very public statement of November 10 and in the form of the National Telecommunications and Information Administration's formal submission," Wheeler testified at a House Committee on Oversight and Government Reform hearing. "Here I would like to be clear: There were no secret instructions from the White House. I did not, as CEO of an independent agency, feel obligated to follow the president's recommendation.  "But I did feel obligated to treat it with the respect that it deserves, just as I have with the input I received — both pro and con — from 140 senators and [House] representatives. …You have asked whether there were secret instructions from the White House. Again, I repeat: The answer is no." Wheeler also said he made the decision based in part on comments from 4 million Americans. Wheeler's comments came following the Federal Communications Commission 3-2 vote last month to adopt sweeping new regulations sought by Obama for how Americans use and do business on the Internet, aimed at barring service providers from creating paid "fast lanes" on the Internet, which consumer advocates and Internet companies worry would edge out cash-strapped startups and smaller Internet-based businesses. Wheeler said it would ensure an "open, unfettered network."  The so-called "net neutrality" regulation has pitted Internet activists against big cable companies and prompted a record number of public comments filed to U.S. regulators…"
http://www.foxnews.com/politics/2015/03/17/fcc-chair-wheeler-denies-obama-pressured-him-on-how-to-regulate-internet/
FCC Chairman Did Not Feel 'Obligated' to Follow Obama's Net Neutrality Recommendation
http://abcnews.go.com/Politics/video/fcc-chairman-feel-obligated-follow-obamas-net-neutrality-29697148
Surprise: WH weakens transparency requirements for office in charge of archiving official emails (continuation of previous article)
"Behold, the most Hopenchange™ story ever, via USA Today: The White House is removing a federal regulation that subjects its Office of Administration to the Freedom of Information Act, making official a policy under Presidents Bush and Obama to reject requests for records to that office. The White House said the cleanup of FOIA regulations is consistent with court rulings that hold that the office is not subject to the transparency law. The office handles, among other things, White House record-keeping duties like the archiving of e-mails. But the timing of the move raised eyebrows among transparency advocates, coming on National Freedom of Information Day and during a national debate over the preservation of Obama administration records. It's also Sunshine Week, an effort by news organizations and watchdog groups to highlight issues of government transparency. Rolling out this decision during "Sunshine Week" wasn't enough, evidently; they picked National Freedom of Information Day to make their move — smack in the middle of a national firestorm over email archiving and obsessive secrecy.  Once one has accepted a transparency award in secret, one must invent new ways to make a mockery of the alleged "touchstone" of one's administration.  Mission accomplished.  This White House fetishizes its own "unprecedented" accomplishments, and it seems they've minted another one: Unlike other offices within the White House, which were always exempt from the Freedom of Information Act, the Office of Administration responded to FOIA requests for 30 years. Until the Obama administration, watchdog groups on the left and the right used records from the office to shed light on how the White House works. "This is an office that operated under the FOIA for 30 years, and when it became politically inconvenient, they decided they weren't subject to the Freedom of Information Act any more," said Tom Fitton of the conservative Judicial Watch…"
http://hotair.com/archives/2015/03/17/surprise-wh-weakens-transparency-requirements-for-office-in-charge-of-archiving-official-emails/
White House defends move to curb records requests
"Obama administration officials said Tuesday there was no ulterior motive in the administration's move that makes the White House Office of Administration no longer subject to the Freedom of Information Act. The rule change, which came Monday on National Freedom of Information Day, was required by a federal judge's ruling six years ago, said White House press secretary Josh Earnest. "The regulations were merely updated to reflect that court's decision," Mr. Earnest said. "It has no impact on the policy that we have maintained from the beginning to comply with the Freedom of information act requests when it's appropriate." The policy will allow the Obama White House to reject records requests for that office, just as the last Bush White House did. But the move was an awkward one for an administration that bills itself as the "most transparent in history." The change also comes as former Secretary of State Hillary Rodham Clinton is embroiled in questions about her decision to use personal email in her job instead of the government's email system. Mr. Earnest said the White House is still committed to openness and freedom of information, saying the administration processed more than 647,000 FOIA requests in 2014, granting all or part of them in 91 percent of cases. He said the Office of Administration does release more information than previous administration's such as White House visitor logs and White House salary lists electronically for the first time…"
http://www.washingtontimes.com/news/2015/mar/17/white-house-defends-move-curb-records-requests/?utm_source=RSS_Feed&utm_medium=RSS
Obama's Top DC Attorney Resigns Amid Flawed Database Revelations
"Washington, D.C. U.S. Attorney Ron Machen announced Monday he will leave his job as D.C.'s top prosecutor at the end of the month, saying in a statement that he intends to return to private practice. On the same day, Machen sent a letter to top defense attorneys in the district outlining flaws in what he called an "imperfect" data management system used by the Metropolitan Police Department to provide police reports to prosecutors. Problems with the system, called I/LEADS, led to information from police reports being withheld from prosecutors, who in turn could not relay the information to defendants and their attorneys. In the letter, which was obtained by the Washington City Paper, Machen wrote that police could enter information into the system, and at no fault of their own, the information would not appear in the reports sent to prosecutors. This revelation sent members of Machen's staff and the MPD IT staff into overdrive over the weekend poring through thousands of potentially affected cases dating as far back as 2011. In December of 2011, the MPD began using the I/LEADS data management system alongside another system, before I/LEADS became the MPD's sole data management system in September 2012. "I/LEADS proved over the course of its operation to be an imperfect system, and is now due to be supplanted by a new data management system in August 2015," Machen wrote in his letter. The USAO recognized the problem with their system when police reports for a recent case prosecuted by the D.C. Office of the Attorney General did not include all of the information provided in the I/LEADS system. Further investigation of the system revealed a series of similar discrepancies in other cases, the letter states. The organizations "immediately recognized the ramifications of the problem," according to the letter. Though Machen claims in the letter that the information omitted from the I/LEADS database was "minimal in quantity," he conceded that it was possible the failure of the system led the government to fall short in its obligations and immediate action was necessary…"
http://dailycaller.com/2015/03/17/obamas-top-dc-attorney-resigns-amid-flawed-database-revelations/
Congressman Aaron Schock resigns
"Illinois Rep. Aaron Schock is resigning from Congress. Roughly 24 hours after lengthy questioning from Politico surrounding his spending of taxpayer and campaign money, the 33-year-old Republican said in a statement he will be resigning his seat in Congress effective March 31. "Today, I am announcing my resignation as a Member of the United States House of Representatives effective March 31," Schock said in a statement. "I do this with a heavy heart. Serving the people of the 18th District is the highest and greatest honor I have had in my life. I thank them for their faith in electing me and letting me represent their interests in Washington. I have given them my all over the last six years. I have traveled to all corners of the District to meet with the people I've been fortunate to be able to call my friends and neighbors." "But the constant questions over the last six weeks have proven a great distraction that has made it too difficult for me to serve the people of the 18th District with the high standards that they deserve and which I have set for myself. I have always sought to do what's best for my constituents and I thank them for the opportunity to serve," he concluded. Schock has been under fire since early February for living an apparent "lavish lifestyle" on the taxpayer's dime, which included a Downton Abbey-themed office. After that, the Associated Press tracked his travels on a donor aircraft. Questions about his spending have only mounted since…"
http://www.washingtonexaminer.com/congressman-aaron-schock-resigns/article/2561634
REP. AARON SCHOCK RESIGNS
http://www.breitbart.com/big-government/2015/03/17/rep-aaron-schock-resigns/
Aaron Schock resigns after new questions about mileage expenses
"Illinois Rep. Aaron Schock resigned Tuesday, less than 12 hours after POLITICO raised questions about tens of thousands of dollars in mileage reimbursements he received for his personal vehicle. Schock billed the federal government and his campaign for logging roughly 170,000 miles on his personal car from January 2010 through July 2014. But when he sold that Chevrolet Tahoe in July 2014, it had roughly 80,000 miles on the odometer, according to public records obtained by POLITICO under Illinois open records laws. The documents, in other words, indicate he was reimbursed for 90,000 miles more than his car was driven…"
http://www.politico.com/story/2015/03/aaron-schock-resigns-116153.html?hp=t1_r
Schock Resigns Over Questions About Ethics, Land Deals
http://www.nationalreview.com/corner/415539/schock-resigns-over-questions-about-ethics-land-deals-jim-geraghty
Aaron Schock resignation: Did 'Downton Abbey' tastes do him in?
http://www.csmonitor.com/USA/Politics/Decoder/2015/0317/Aaron-Schock-resignation-Did-Downton-Abbey-tastes-do-him-in
As spending scrutiny mounts, Rep. Aaron Schock resigns from Congress
http://www.cbsnews.com/news/as-spending-scrutiny-mounts-rep-aaron-schock-resigns-from-congress/
Timeline of key events leading to Rep. Schock's resignation
http://cnsnews.com/news/article/timeline-key-events-leading-rep-schocks-resignation
Hillary Clinton is increasingly unpopular. It's not because of her e-mails.
"Hillary Clinton's image is worse than at any point since 2008. That's the big takeaway from a new CNN/Opinion Research poll released late Monday. And it's true; 44 percent now have an unfavorable opinion of her — the highest that has been since June 2008, shortly after Clinton conceded the Democratic nomination to Barack Obama. The new poll also has the distinction of having come just as Clinton's use of a private e-mail account during her time as secretary of state is at issue. Ipso facto, her e-mail controversy is the cause of her flagging numbers, right? Wrong. While these two events are temporally aligned, there is little reason to believe the e-mails have really moved numbers that much. Not only is the change from CNN's polling not statistically significant from two polls last year, it's also part of a long-term trend. Clinton's numbers have been declining for some time, and the shift in the latest poll is very much in line with what we would expect. Here's how the steady progression looks:.."
http://www.washingtonpost.com/blogs/the-fix/wp/2015/03/17/hillary-clinton-is-increasingly-unpopular-its-not-because-of-her-e-mails/?wprss=rss_national
Benghazi panel grants Hillary Clinton extra 2 weeks
"The House Committee on Benghazi has given Hillary Clinton an additional two weeks to respond to a subpoena asking for her private emails on Libya and the 2012 terrorist attacks.
Committee Chairman Trey Gowdy (R-S.C.) subpoenaed the former secretary of state after it was reported that she used a personal email that stored her communications on an off-site server at her home. The subpoena was sent last Wednesday with a deadline of Friday, but Clinton's lawyers immediately requested a two-week extension, sources familiar with the committee said.
She now has until March 27 to respond. "Chairman Gowdy granted a reasonable extension because for him this is not about politics, it is about getting all relevant documents for the Committee," committee spokesperson Jamal Ware."
http://www.politico.com/story/2015/03/benghazi-panel-hillary-clinton-116129.html
SPEAKER SAYS CLINTON MUST PROVIDE SERVER TO THIRD PARTY
"House Speaker John Boehner (BAY'-nur) says former Secretary of State Hillary Rodham Clinton must turn over her computer server to a neutral third party. The Ohio Republican told reporters on Tuesday that Clinton surrender all of her emails so an independent party can decide what was personal and what was government-related. Boehner said there are no changes in the House investigations. A special select committee is investigating the deadly 2012 attacks on the U.S. mission in Benghazi, Libya. The panel's chairman says he wants Clinton, a potential presidential candidate, to testify twice. Separately, the House Oversight panel is focused on the open records law and the ultimate fate of Clinton's emails. Clinton has said the server "will remain private."
http://customwire.ap.org/dynamic/stories/U/US_BENGHAZI_INVESTIGATION?SITE=AP&SECTION=HOME&TEMPLATE=DEFAULT&CTIME=2015-03-17-10-26-45
Hillary Clinton favorability ticks down; public split on email flap: poll
"Former Secretary of State Hillary Rodham Clinton's favorability is down a bit in a new poll as she inches closer to announcing a decision on a 2016 presidential run, and the public is divided on the recent controversy over her use of a private email while serving in the Obama administration. A solid 53 percent had a favorable opinion of Mrs. Clinton and 44 percent had an unfavorable one, a CNN/ORC poll said. But that's down from a 59 percent/38 percent split from a similar poll taken in November. Fifty percent believed her to be honest and trustworthy and 49 percent did not, compared to 56 percent who thought her honest and trustworthy in November and 43 percent who did not. Fifty-one percent said her use of a private email system as secretary of state is a "very" or "somewhat" serious problem, compared to 48 percent who said it was not too serious or not a problem at all. Mrs. Clinton said she was abiding by the law, which she said gives her the power to use a private account and decide which emails to turn over. But she didn't turn over emails she deemed work-related until nearly two years after she left office, after a department request. She also said she used the single account out of convenience. Fifty-one percent said she has not done enough to explain the private e-mail system, and 51 percent also said she did something wrong by using a personal address and home-based server…"
http://www.washingtontimes.com/news/2015/mar/17/hillary-clinton-favorability-ticks-down-public-spl/?utm_source=RSS_Feed&utm_medium=RSS
State Department: No record that Hillary signed separation form
"The State Department Tuesday said it had "no record" that Hillary Clinton signed a form declaring she turned over all work-related materials upon leaving her post as the nation's top diplomat. State Department spokeswoman Jen Psaki told reporters Tuesday that she was "fairly certain" Clinton never signed the separation agreement. The mystery surrounding the departure form, known as OF-109, is just the latest development giving the Clinton and Obama camps headaches as the controversy over the former secretary of state's private emails enters its third week. White House press secretary Josh Earnest said Tuesday that he had "no idea" if Hillary Clinton signed the form. Clinton was required to sign the form when she left her post at Foggy Bottom. Both Clinton and the State Department had been mum over whether she did so. Clinton would either have to effectively admit she signed the statement — and then ignored it — or concede that she failed to follow protocol for senior officials leaving office…."
http://www.washingtonexaminer.com/state-department-no-record-that-hillary-signed-separation-form/article/2561630
Lew pressed on Clinton emails
http://thehill.com/homenews/235956-lew-grilled-on-clinton-emails
Starbucks to encourage baristas to discuss race relations with customers
http://fortune.com/2015/03/16/starbucks-baristas-race-talk/
Oregon is first state to adopt automatic voter registration
"Seventeen years after Oregon became the first state to hold all elections with mail-in ballots, it took another pioneering step on Monday to broaden participation by automatically registering people to vote. Gov. Kate Brown signed a bill that puts the burden of registration on the state instead of voters. Under the legislation, every adult citizen in Oregon who has interacted with the Department of Motor Vehicles since 2013 but hasn't registered to vote will receive a ballot in the mail at least 20 days before the next statewide election. The measure is expected to add about 300,000 new voters to the rolls. "It just changes expectations for who's responsible for making elections work," said Barry Burden, a professor of political science at the University of Wisconsin in Madison and director of the Elections Research Center. "In every other state it's the responsibility for the voters to make sure it happens." Some other states have considered such legislation but none has gone as far as Oregon. Minnesota nearly implemented automatic voter registration in 2009 before the plan was vetoed by Gov. Tim Pawlenty, who said "registering to vote should be a voluntary, intentional act." Similar concerns were raised by Oregon's minority Republicans. "Simply because it makes us unique or makes us first does not necessarily mean that it actually improves on what we're doing," said state Sen. Jackie Winters, a Republican from Salem. Oregon Republicans also voiced worry about potential voter fraud, the cost of implementing the measure, and whether the DMV can ensure personal information remains secure…"
http://www.foxnews.com/politics/2015/03/17/oregon-is-first-state-to-adopt-automatic-voter-registration/
Al Gore and the 2016 presidential landscape
"A recently published New York Times profile on former Vice President Al Gore focuses on his continuing environmental efforts, but can questions of politics be too far behind? As senior White House correspondent Major Garrett notes, the 2016 political landscape is starting to look a lot like the 1990s. Garrett joins CBSN with more."
http://www.cbsnews.com/videos/al-gore-and-the-2016-presidential-landscape/
In states with the first 2016 primaries, Democrats ask: Where's Hillary?
http://www.washingtonpost.com/politics/in-states-with-the-first-2016-primaries-democrats-ask-wheres-hillary/2015/03/17/21283ba8-ccb1-11e4-8c54-ffb5ba6f2f69_story.html?wprss=rss_national
Rand Paul to announce presidential campaign April 7
"Sen. Rand Paul will announce he is running for president during an April 7 rally at the Galt House in Louisville. Supporters close to Paul, speaking on condition of anonymity, said that Paul's campaign apparatus has begun making phone calls to supporters in Kentucky and around the country to invite them to the event. One source said that while Paul could announce on that day that he would not seek the Republian nomination, "you could knock me over with a feather if that's what he does." Paul, who has traveled numerous times to early caucus and primary states like Iowa, New Hampshire and South Carolina, has said that he planned to make his decision next month and that he would make the announcement in Louisville. "I have gotten a phone call on it and I was told that there was going to be some type of announcement or event," said Nate Haney, chairman of the Jefferson County Republican Party. "I have my suspicions that he's going to announce for president."
http://www.usatoday.com/story/news/politics/elections/2015/03/17/rand-paul-presidential-race-announcement/24928177/
New group calls for changes in presidential debate rules
http://www.washingtonpost.com/politics/new-group-calls-for-changes-in-presidential-debate-rules/2015/03/17/5816053c-ccb1-11e4-8c54-ffb5ba6f2f69_story.html?wprss=rss_politics
Fidel Castro warns Venezuela is ready to confront US on sanctions
"Cuba's Fidel Castro warned Tuesday that Venezuela was prepared to confront US "threats and impositions," and said Washington could no longer count on the Venezuelan military to do its bidding. Venezuela "will never allow a return to the shameful pre-revolutionary past," Castro said in a letter to Venezuela's President Nicolas Maduro published in Cuba's state-run media. Castro's letter comes just two days after Maduro gained decree-making powers in matters of security that the opposition fears will be used to crack down on dissent. The confrontation with Washington follows the imposition of US sanctions March 9 on seven Venezuelan officials that the United States alleges have been involved in human rights abuses against opponents of the leftist regime in Caracas. The measure signed by US President Barack Obama cites Venezuela as "an extraordinary threat to the national security" of the United States, which Caracas in turn has interpreted as a US threat. Venezuela's foreign ministry took out a full page ad in Tuesday editions of the New York Times demanding that Obama abolish his executive order and "immediately cease hostile actions against Venezuelan people and democracy." The dispute has shadowed, but not derailed, US-Cuban negotiations on restoring diplomatic ties severed in 1961, agreed in December by Obama and Cuba's President Raul Castro, Fidel's brother. The 88-year-old Fidel resigned as president in 2006 for health reasons but retains enormous influence as the leader of Cuba's 1959 revolution. He was particularly close to the late Venezuelan president Hugo Chavez, who provided Havana with a steady supply of cut-rate oil and brought in thousands of Cuban advisers. Fidel maintained in the letter to Maduro, Chavez's successor, that Venezuela has always been prepared "to argue in a peaceful and civilized manner with the United States, but will never accept threats and impositions by that country." He praised the "attitude" of the Venezuelan people and the "exemplary discipline and spirit" of the country's armed forces in the face of the US sanctions…"
http://news.yahoo.com/fidel-castro-warns-venezuela-ready-confront-us-sanctions-144722395.html;_ylt=AwrBJSAvWAhVh1EAOdLQtDMD
Lawmakers warn of links between Cuba, Iran, Venezuela
http://www.washingtontimes.com/news/2015/mar/17/lawmakers-warn-of-links-between-cuba-iran-venezuel/?utm_source=RSS_Feed&utm_medium=RSS
Two Glaring Omissions in Obama Admin's National Intelligence Threat Report: 'Putting the U.S. and the World at Greater Risk'
"An annual intelligence report delivered to the Senate by Director of National Intelligence James Clapper detailing worldwide terrorist threats omitted Iran and Hezbollah, the Times of Israel first reported. A senior U.S. lawmaker called the move "political" and accused the Obama administration of dropping the Shiite country and its Lebanese terrorist proxy from the list in the hope of one day normalizing relations with Iran "in the interest of forging his foreign policy legacy." The Times of Israel reported: "The unclassified version of the Worldwide Threat Assessment of the US Intelligence Communities, dated February 26, 2015 (PDF), noted Iran's efforts to combat Sunni extremists, including those of the ultra-radical Islamic State group, who were perceived to constitute the preeminent terrorist threat to American interests worldwide. In describing Iran's regional role, the report noted the Islamic Republic's "intentions to dampen sectarianism, build responsive partners, and deescalate tensions with Saudi Arabia," but cautioned that "Iranian leaders—particularly within the security services—are pursuing policies with negative secondary consequences for regional stability and potentially for Iran." Rep. Ileana Ros-Lehtinen (R-Fla.), who chairs the House Foreign Affairs Middle East and North Africa Subcommittee, said President Barack Obama is treating Iran "as if it were not on the state sponsors of terrorism list."…"
http://www.theblaze.com/stories/2015/03/17/two-glaring-omissions-in-obama-admins-national-intelligence-threat-report-putting-the-u-s-and-the-world-at-greater-risk/