News Briefing for Wednesday, January 28, 2015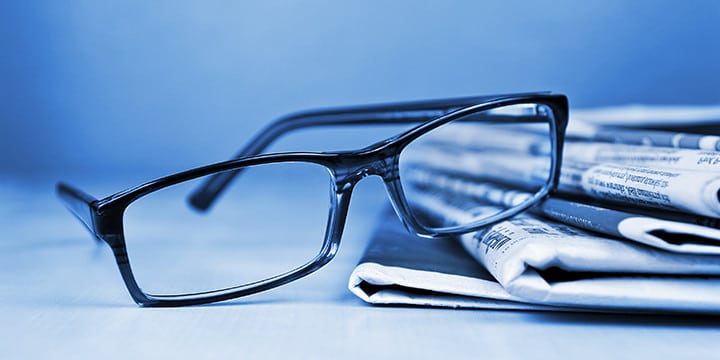 TEA PARTY PATRIOTS:
Tea Party Influence (Jenny Beth Martin's interview)
"Jenny Beth Martin talked about the influence of the tea party in the 2014 midterms elections and over the next two years leading up to the 2016 presidential election."
http://www.c-span.org/video/?323895-4/washington-journal-jenny-beth-martin-tea-party-influence
Jenny Beth Martin: 'We Want A Debt-Free Future for Our Country' (Jenny Beth Martin's interview)
http://www.mrctv.org/videos/jenny-beth-martin-we-want-debt-free-future-our-country
'We Want A Debt-Free Future for Our Country,' Tea Party Leader Says (Quotes by Jenny Beth Martin)
""The tea party is alive and growing," says Tea Party Patriots President and Co-Founder Jenny Beth Martin. "We want more personal freedom, economic freedom, and a debt-free future," she told CSPAN's "Washington Journal" on Tuesday. "One of the biggest things that we want to see happen…is we want a debt-free future for our country. We're $18 trillion in debt, and we want to see this Congress really work to show that there's a plan to get us to the point where we have a balanced budget, and then we can begin working to pay down our nation's debt. "And one very simple way to do that is through the penny plan, where congress spends one penny less out of every dollar. And if Congress would do that, we'd would wind up with a balanced budget budget at today's spending levels…in less than five years, and then we can begin to pay down our debt." Martin noted that by the time President Obama leaves office, the debt is expected to be about $20 trillion: "And people across the heartland of this country, average hard-working Americans understand — that is money that someone's going to have to pay back. We don't want to see our children and grandchildren saddled with a debt that our generation has incurred." Martin said her group aims to hold Congress accountable for debt-reduction. "That accountability is uncomfortable when you're not doing the job you were elected to do," she said. In response to a viewer's call, Martin said her group is not a political party, but a "movement" that focuses solely on economic issues and holds both parties accountable."
http://cnsnews.com/news/article/susan-jones/we-want-debt-free-future-our-country-tea-party-leader-says
HEALTHCARE:
Senate GOP plots plan B for ObamaCare
"Senate Republicans are preparing a legislative plan of action in case the Supreme Court strikes a major blow against ObamaCare and rules subsidies provided to people on the federal exchange are illegal. GOP senators are confident the justices will rule in their favor, and they want to be ready to act if millions of people lose their subsidies to buy insurance through the healthcare law. "If the Supreme Court were to say the law says what the law says, we would like to be ready with a response to that that makes practical sense for the 5 or 6 million Americans who would be affected," said Sen. Lamar Alexander (R-Tenn.), who is heading the effort along with Finance Committee Chairman Orrin Hatch (R-Utah) and Republican Policy Committee Chairman John Barrasso (R-Wyo.). Senate Budget Committee Chairman Mike Enzi (R-Wyo.) and Sen. Richard Burr (R-N.C.) are also participating.  The legislative plan could also be a plan B for repealing the entire law, which looks unlikely as long as President Obama is in the White House. "It just makes no sense not to have a viable alternative there as a plan B," said Sen. Dan Coats (R-Ind.). He said plan A is to vote to repeal the law but acknowledged "it's hard to see it succeeding."… The U.S. Court of Appeals for the 4th Circuit ruled in July that the federal government could provide subsidies in states without their own exchanges, while a three-judge panel for the U.S. Court of Appeals for the District of Columbia ruled for the challengers. The full D.C. Circuit, however, decided to rehear the case. A spokeswoman for Barrasso said Senate Majority Leader Mitch McConnell (R-Ky.) asked her boss to form the healthcare working group with Alexander — chairman of the Health, Education, Labor and Pensions Committee — and other senators. "They are considering a variety of healthcare ideas that will lower costs and improve care for Americans," said Emily Schillinger, Barrasso's aide. Alexander said the guiding principle is to let people keep their health insurance plans if they like them, but it may not be an easy task if the federal government is barred from providing subsidies in some states. He said if people decide to keep the plan they have, they would have to pay for it. "If they couldn't afford it, then they could go to a different, less expensive policy that they could afford," he said. The specifics need to be hammered out. "We don't have a proposal yet. We have a goal to repair the damage of ObamaCare," he said. "We're a few weeks away from that."
http://thehill.com/homenews/senate/230798-senate-gop-plots-plan-b-for-obamacare
Indiana Gov. Pence says Obama admin. has approved his Medicaid plan
"The Obama administration has approved Indiana's twist on Medicaid expansion, Gov. Mike Pence announced Tuesday, casting the reforms as a consumer-driven overhaul to insure up to 350,000 low-income Hoosiers while distancing himself from Obamacare. The Republican said eligible residents can apply now for coverage that starts Feb. 1. Approval of Healthy Indiana 2.0 caps seven months of negotiations between the Pence administration and the Health and Human Services Department, which had to grant Indiana a waiver before the state could leverage new federal funding. "This has been a long process, but real reform takes work," said Mr. Pence, who is said to be weighing a 2016 presidential bid. Indiana is among several GOP-led states that want to expand health coverage for lower-income residents without fully embracing Obamacare. Republican governors have been tempted by federal funds made available by the Affordable Care Act, which called on states to expand the federal-state health program to those making up to 138 percent of the federal poverty level. The federal government pays for 100 percent of the expansion population in 2014-2016 before scaling down its contribution to 90 percent in 2020 and beyond. Hoping to navigate tricky political waters, Republicans leaders have shirked traditional expansion and built in provisions that require enrollees to seek work or shoulder some part of their health care costs, meaning HHS has to sign off on the plans. Governors like Mr. Pence portray their plans as market-driven reforms, and not extensions of Obamacare. The administration had no such qualms. "With today's agreement, Indiana will become the 28th state, plus the District of Columbia, to expand Medicaid under the Affordable Care Act," said Marilyn Tavenner, administrator for the Centers for Medicare and Medicaid Services. Ms. Tavenner, who plans to step down at the end of February, said the agency is committed to tailoring Medicaid expansion to individual states, "while maintaining essential health benefits guaranteed under the Affordable Care Act and other key consumer protections consistent with the law." Healthy Indiana 2.0 requires enrollees to contribute to a specific type of health savings account. If they do not, they're subject to co-pays or the loss of coverage. The program also refers applications to job-search or job-training programs, although CMS refused to approve an actual work requirement for the program. The state's program will not require new state spending or taxes. Instead, it will be financed by cigarette-tax revenue and an assessment on hospitals that takes effect in 2017. Sen. Dan Coats, Indiana Republican, quickly applauded the successful negotiations."
http://www.washingtontimes.com/news/2015/jan/27/mike-pence-wh-has-approved-ind-medicaid-plan/?utm_source=RSS_Feed&utm_medium=RSS
Indiana to expand Medicaid under Obamacare
"Pence had submitted his request to President Obama's administration last July, seeking a way to obtain billions of federal dollars for his state's Medicaid program while expanding it in what he calls a market-based way. He joins nine other Republican governors who have chosen to expand Medicaid under the Affordable Care Act, although his plan is the only one requiring participants to make monthly contributions. "Since the beginning of my administration, we have worked hard to ensure that low-income Hoosiers have access to a healthcare plan that empowers them to take charge of their health and prepares them to move to private insurance as they improve their lives," Pence said in a statement. "This has been a long process, but real reform takes work." Currently about 60,000 low-income Indiana residents are covered under Medicaid, called the Healthy Indiana Plan, or, HIP. Pence says the expansion could cover an additional 350,000 people. It will extend to those earning below 138 percent of the federal poverty level. Pence said the program will begin on Feb. 2 and the state is accepting applications immediately."
http://www.washingtonexaminer.com/indiana-to-expand-medicaid-under-obamacare/article/2559321?custom_click=rss
Indiana Gov. Mike Pence Expands Medicaid Under Obamacare
"Like the expansions in other Republican-led states, Pence's plan doesn't merely broaden Medicaid, but rather uses the federal funding available to remake the program. Enrollment starts immediately, and coverage begins Feb. 1. The expansion eventually will reach 350,000 people, Pence said when announcing federal approval for the proposal at a news conference in Indianapolis. Republican resistance to the Medicaid expansion at the state level has worn down since a Supreme Court ruling in 2012 made this part of Obamacare optional for states. GOP governors and legislators in states like Arkansas, Ohio and Pennsylvania have extracted concessions, including increasing the role of private health insurance plans in Medicaid, from President Barack Obama's administration, which is eager to provide Medicaid coverage to as many poor Americans as possible. Including Indiana, 28 states and the District of Columbia have expanded Medicaid under the Affordable Care Act. Pence's plan is the biggest departure from traditional, government-run Medicaid yet. The so-called Healthy Indiana Plan 2.0, as Pence dubbed it, ties benefits to monthly payments by beneficiaries below the poverty line, a first for Medicaid, and includes other features Pence billed as conservative and market-based. "We have worked hard to ensure that low-income Hoosiers have access to a health care plan that empowers them to take charge of their health and prepares them to move to private insurance as they improve their lives," Pence said in a press release. The Healthy Indiana Plan 2.0, or HIP 2.0, differs greatly from traditional Medicaid, under which people with low incomes and people with disabilities are covered by a government program that pays for their medical care. Pence's program builds on the state's 7-year-old Healthy Indiana Plan, which currently covers 60,000 people with high-deductible health insurance and health savings accounts. Adults without disabilities who are currently enrolled in traditional Medicaid will be moved to the Healthy Indiana Plan, also known as HIP. The most novel aspect of the so-called HIP 2.0 is that enrollees will have to make contributions into "POWER accounts," modeled after private-sector health savings accounts. People with incomes above poverty, which is about $11,500 for a single person, must deposit between $3 and $25 into these accounts per month. People who fail to make these payments can get their benefits taken away for six months. These contributions are optional for people making below poverty wages, but if these beneficiaries don't contribute, they receive less generous health coverage. Individuals who use these POWER accounts and receive required preventive health services will pay less for their benefits. In addition, Healthy Indiana Plan 2.0 will provide financial assistance to qualified workers to buy into their employers' health insurance programs. The plan will also link Healthy Indiana Plan enrollees to voluntary job-training and referral services."
http://www.huffingtonpost.com/2015/01/27/indiana-medicaid-expansion_n_6555414.html
Pence caves, expands Obamacare
"Say it ain't so, Mike. Indiana Gov. Mike Pence was known as a stalwart fighter for limited government principles as a member of the House of Representatives (one of few Republicans to have voted against President Bush's Medicare prescription drug plan and No Child Left Behind law). But on Tuesday, he betrayed taxpayers when he embraced an expansion of Medicaid through President Obama's healthcare law. Pence argues that his expansion of Medicaid is actually a victory for market-based principles because of concessions he won from the Obama administration providing the state more flexibility over the implementation of the program. But this is merely window dressing. Any plan that expands the Medicaid program imposes more costs on taxpayers, expands the federal role in healthcare and should be passionately opposed by those who care about the nation's future. The Congressional Budget Office, in its latest report, said that the federal government will be spending $920 billion over a decade expanding Medicaid through Obamacare. As I wrote in May when Pence first proposed an alternative expansion, ultimately Pence buckled under pressure from hospital lobbyists who are eager to receive more federal money through the expansion. The decision to expand Medicaid should damage Pence's prospects as a candidate for the 2016 Republican presidential nomination, as it will be harder for him to win back the trust of conservatives who he has already angered by his embrace of Common Core. But the bigger problem is that Pence's decision to expand Medicaid could give cover for other Republican governors to do the same. Myopic Republican governors think they can fool conservatives by gaining token concessions on what remains a government-run healthcare program and calling it "free market reform." But the Obama administration is playing the long game, realizing that if it keeps adding beneficiaries to the books, big government liberalism wins."
http://www.washingtonexaminer.com/pence-caves-expands-obamacare/article/2559318?custom_click=rss
Indiana latest red state to opt into Medicaid expansion
http://www.washingtonpost.com/blogs/govbeat/wp/2015/01/27/indiana-latest-red-state-to-opt-into-medicaid-expansion/
Gov. Pence's Medicaid Transformation (Grace Marie Turner)
"Both of them pushed the envelope with Health and Human Services officials who were determined to perpetuate a hide-bound program that is ill-serving tens of millions of recipients while gobbling up state revenues. Gov. Pence and his staff worked directly with White House officials to overcome this inertia and set down some new markers for future reform. Gov. Pence announced today that the administration has approved Healthy Indiana 2.0 that will require contributions from all able-bodied Hoosiers participating in the program. It also creates an Employer Benefit Link that provides a Medicaid contribution for recipients who are eligible and participating in employer-sponsored health insurance plans. In addition, recipients who do not make their required contributions toward their health benefits can be locked out of the program for six months.  All recipients will be required to make a contribution toward their Medicaid benefits, even those who are at the lowest income eligibility levels. While conservatives are sure to criticize this plan as an expansion of Medicaid, I see it as taking advantage of an opportunity to lay the groundwork for the kind of Medicaid reform that we must move toward in the future.  It would not be possible to rip out this program root and branch and replace it with a consumer directed model.  By winning approval of these changes through a Medicaid waiver, other governors have a much stronger platform to move toward other changes that will work for their states. HIP creates a POWER Account that is jointly funded on a sliding scale by the recipient and the state. Recipients at 138% of poverty must contribute $54.86 a month for a family of four to participate, for example. Families at 100% of poverty have to contribute $39.75 a month. If they do not make their contribution, they can be locked out of the program for six months. The $2,500 POWER Account gives people an incentive to monitor their spending for their routine medical expenses. There also are penalties for unnecessary visits to emergency rooms. Absent Obamacare, many conservatives would praise this effort to make Medicaid look more like a Health Savings Account and catastrophic high-deductible coverage. This is an important start toward much-needed changes to this public program. By using the ObamaCare waiver option that the administration wanted, Gov. Pence has gained important and potentially transformative changes to Medicaid. This is a win."
http://www.forbes.com/sites/gracemarieturner/2015/01/27/gov-pences-medicaid-transformation/
Gov. Pence's New Deal: Same Old Obamacare Medicaid Expansion
"The plan is merely a watered down version of a watered down version of the original Healthy Indiana Plan (HIP), and is wrought with the same flaws as other Obamacare Medicaid expansions. Gov. Pence's plan impacts the exact same population as Obamacare Medicaid expansion, guts the original provisions of HIP, discourages work, and will shrink the economy. Gov. Pence's plan is Obamacare Medicaid expansion –  Gov. Pence will largely grant the same Obamacare Medicaid expansion benefits to able-bodied adults, paid for from the same stream of Obamacare expansion dollars–including funding pulled from the $716 billion reduction from seniors' Medicare Advantage– as traditional Medicaid expansion does in other states.  His Obamacare expansion will make another 350,000 working-age Hoosiers (80 percent without any children) dependent on government welfare. Gov. Pence's Obamacare expansion guts HIP –  Now in its eighth year of operation, the original HIP extends health coverage to Hoosiers earning up to 100 percent of the federal poverty level (FPL). Unlike traditional entitlement programs, enrollment in the HIP is capped, based on available funding. Gov. Pence's new plan turns that small, targeted program into a massive new entitlement for childless adults making up to 138 percent FPL. From only 36,500 enrolled, now 284,000 childless able-bodied adults (an increase of nearly 700 percent) will be enrolled onto government insurance, crowding out many on private insurance. The original HIP plan also includes Personal Wellness and Responsibility (POWER) accounts, which operate similarly to a Health Savings Accounts (HSA). Promotional materials attempt to compare Gov. Pence's Obamacare expansion to Indiana's significant success with state-employee HSAs. But there's a stark difference between a real HSA, which requires premiums to be paid and under which Indiana state employees fund 55 to 73 percent themselves, and Pence's Obamacare POWER Accounts, for which taxpayers foot the bill for 87 to 100 percent of account contributions. When it comes to true consumer-driven health plans, Milton Friedman's adage comes to mind: "Nobody spends somebody else's money as carefully as he spends his own." As predicted, the expansion agreement gutted critical elements of the original HIP—relegating Gov. Pence's HIP 2.0 to another Obamacare Medicaid expansion by another name. Pence's proposal reduces skin-in-the-game The HIP requires contributions ranging from 2 to 5 percent of income, with a minimum contribution of $160 per year. Pence's new deal with CMS, however, greatly reduces the required contributions. In fact, these monthly contributions are completely eliminated for three-quarters of the expansion population if they choose the "Basic" plan option and are as low as a few bucks per month for "Plus" plans that include all benefits, plus extras like dental and vision coverage. HIP 2.0 also reduces copayments for unnecessary ER use to just $8 for the first visit, but the state was granted a waiver to keep the $25 copay in some situations for subsequent visits. However, the waiver was only granted for two years, and the state is mandated to run a control group of at least 5,000 individuals that will only face the $8 per visit copay."
http://www.forbes.com/sites/theapothecary/2015/01/27/gov-pences-new-deal-same-old-obamacare-medicaid-expansion/
IRS: No Penalties For Late Repayments Of The Premium Tax Credit
"…Late Payment Penalty – First, under Section 6651(a)(2), a penalty is assessed when you fail to pay your entire tax liability by April 15th. It is important to understand, that while you may extend the due date for filing your tax return by six months, an extension does not extend your time to pay your tax liability. The penalty is imposed at 0.5% of the amount of tax for each month the liability remains unpaid, up to a total of 25%…  Penalty on Underpayment of Estimated Tax – So the IRS wants its tax by April 15th. That's understandable. But did you know that the IRS expects to collect your tax liability evenly throughout the tax year, in four quarterly installments? It's true, and if you don't pay in the greater of 1) 100% of your prior year tax liability, or 2) 90% of your current year liability, in four equal installments throughout the year, the IRS will assess a penalty under Section 6654 for each quarter the appropriate 1/4 installment isn't collected. The penalty doesn't apply if the liability is less than $1,000, and any withholding on wage income is treated as being paid equally throughout the year, regardless of when it is actually withheld…. Application of Penalties to the Premium Tax Credit – Fortunately, the language for both the late payment penalty and the penalty for underpayment of estimated tax gives the IRS an out. Section 6651 provides that the late payment penalty does not apply when the failure to pay the tax is due to reasonable cause and not willful neglect. Similarly, Section 6654 grants the IRS permission to waive the penalty for underpayment of estimated tax in unusual circumstances to the extent its imposition would be against equity and good conscience. On Monday, the IRS released Notice 2015-9, in which the Service states that in certain circumstances, it will exercise its ability to waive these two underpayment penalties when the underpayment is attributable to the repayment of the premium tax credit. Requirements for Penalty Relief – The IRS will  waive the late payment penalty for 2014 if you (i) are otherwise current with your filing and payment obligations; (ii) have a balance due for the 2014 taxable year due to excess advance payments of the premium tax credit; and (iii) report the amount of excess advance credit payments on your 2014 tax return timely filed, including extensions (Line 46 of Form 1040 or Line 29 of Form 1040A). In addition, the IRS will waive the penalty for underpayment of estimated tax for 2014 if you have an underpayment attributable to excess advance credit payments if you (i) are otherwise current with your filing and payment obligations; and (ii) report the amount of the excess advance credit payments on a 2014 tax return timely filed, including extensions. You will be treated as current with your filing and payment obligations in both scenarios if as of the date you file your 2014 income tax returns, you (i) have filed, or filed an extension for, all currently required federal tax returns, and (ii) paid or have entered into an installment agreement (which is not in default), an offer in compromise, or both to satisfy a federal tax liability… Additional Considerations -Waiver of these penalties does NOT mean that you will not be subject to interest on your unpaid liability. Thus, if you fail to pay your tax liability attributable to repayment of the premium tax credit by April 15, 2015, you will be subject to interest under Section 6601 until the time the liability is paid. -The Notice makes clear that it does NOT apply to any amounts  a taxpayer owes under Section 5000A for failure to carry minimum essential health insurance coverage (the individual insurance mandate penalty), because this amount is not subject to late payment or underpayment of estimated tax penalties…"
http://www.forbes.com/sites/anthonynitti/2015/01/27/irs-provides-penalty-relief-for-underpayments-attributable-to-repayment-of-the-premium-tax-credit/
IRS Waives Some Premium Tax Credit Penalty Fees
http://blogs.rollcall.com/healthopolis/irs-waives-some-premium-tax-credit-penalty-fees/?dcz=
IRS now paying company that muffed HealthCare.gov work (continuation of previous article)
"The Canadian company that played a major role in creating the once glitch-plagued HealthCare.gov Web site is working on a $4.5 million contract to help the Internal Revenue Service handle its responsibilities under the Affordable Care Act. The IRS hired CGI Federal to help "integrate various work projects" related to the health-care law, according to a statement from the agency last week. The firm is one of more than 30 contractors that helped build the government's $800 million online insurance exchange, which failed when it first launched in October 2013. Rep. Peter Roskam (R-Ill.) issued a letter to IRS Commissioner John Koskinen on Friday demanding information about the agreement, including all internal communications regarding the decision. Roskam, who heads the House Ways and Means Subcommittee on Oversight, sent the request days after the Daily Caller reported the CGI contract in an article last week."
http://www.washingtonpost.com/blogs/federal-eye/wp/2015/01/27/irs-now-paying-company-that-muffed-healthcare-gov-work/
Nothing to see here: Obamacare to cost $50K per person covered (continuation of previous article)
"If you want to read the report yourself, it's tucked away back in Appendix B of the document. (.pdf format) The total bill over ten years is closing in on the two trillion mark, and the various taxes and fees imposed under Obamacare are only going to make up for $643B of it. So I guess we really did have to pass the bill to find out what was in it. At this point it is worth asking if maybe the entire fight could have been avoided without crafting such an elaborate system. Assume for arguments' sake that the Democrats were going to win on the general subject of having some form of massive government program for health insurance. Assume further that the insurance industry was going to agree to go along with some new government mandates about having to cover pre-existing conditions and older children living at home, etc. in exchange for an assurance that they would have a bunch of new customers paying them. At that point, the bill could have been chopped down to about ten pages in length. The plan is covering 27 million people with estimates of that growing by 25% over the next decade. A mid-range quality health care plan through most employers – including the employer contribution – can be had for roughly $5,400 per year. That works out to a little less than 150 billion dollars to just buy all of those people a health plan under the old system and the insurers would have been thrilled. The crippled, complicated government web site could have been stripped down to just ask how much you make each year and, based on that, issue you a voucher for a health insurance plan from a company that covers your area. We wouldn't have liked it, but it would have come in at one heck of a cheaper rate and the debate would be over. Rather than an exit question, we'll just close with an observation. You were lied to. Again."
http://hotair.com/archives/2015/01/27/nothing-to-see-here-obamacare-to-cost-50k-per-person-covered/
CBO Report: Obamacare to Cost Government $50K Per Person
http://www.newsmax.com/Newsfront/CBO-report-Obamacare-50K/2015/01/27/id/620979/
The CBO's deficit projections have settled into a post-Obamacare new normal
"A decade ago, the Congressional Budget Office, the nonpartisan agency tasked with providing economic analysis to Congress, was bullish on the future of the federal deficit. By now, it figured, we'd be about $141 billion in the black, having eliminated the deficit in 2012. Then, the economy imploded. In a report released Monday, the CBO now expects that we'll be running deficits for at least the next decade — steeper and steeper deficits, in fact. (The most recent projections are the dark red line on the graph below.)… Debt will hover in the upper 70s as a percent of the nation's economic output, curving up less dramatically over time. But notice how quickly things change. The 2005 to 2008 forecasts had a certain set of expectations. As the economy shifted — and a new president took office — those expectations changed, and so did the forecasts. Now we're in another relatively stable predictive zone, but one that could change. The new president (a gentleman named Barack Obama) shifted the CBO's projections by signing into law the Affordable Care Act. The CBO's new projections for the next 10 years of costs from Obamacare — the cost of subsidies and Medicaid expansion, less penalty payments and other income — are slightly lower than what it figured last year. By 2025, Obamacare will be losing the government $145 billion a year. That's only a measure of the economic costs of the program directly; it doesn't include economic and health benefits that the program will create. It also doesn't include the taxes outlined by our Post colleague Glenn Kessler which offset some of the costs above. Anyway, that's what the CBO figures at this point. In 2005, it was off on its 10-year projection for 2014 by $600 billion. We'll update this post in 2025 to see how they did this time around."
http://www.washingtonpost.com/blogs/the-fix/wp/2015/01/27/the-cbos-deficit-projections-have-settled-into-a-post-obamacare-new-normal/
What's Wrong With Obama's Rush to Change Doctors' Medicare Payments
http://dailysignal.com/2015/01/26/whats-wrong-obamas-rush-change-doctors-medicare-payments/
House to vote next week on ObamaCare repeal
"The House will vote next week on a bill to undermine the 2010 healthcare overhaul in what will be close to the 60th time over the last four years. Next week's vote will be the first in this Congress to repeal ObamaCare in full, leadership aides said. The House has already voted three times to modify the healthcare law this month, including to establish a full-time workweek as 40 hours instead of 30.  The vote will allow new House GOP freshmen who campaigned on repealing ObamaCare to put their pledges to a vote.
It will be the fourth time the House has voted to completely repeal ObamaCare. The last full repeal vote was in May 2013. Another bill passed earlier this month would exempt veterans who already have health insurance through the Department of Veterans Affairs from the law's employer mandate, which requires businesses with 50 or more full-time workers to provide health coverage. A separate measure would also exempt volunteer firefighters. A spokesman for House Minority Leader Nancy Pelosi (D-Calif.) suggested Republicans were turning to the ObamaCare vote after internal divisions caused a border security measure and a bill banning abortions after 20 weeks of pregnancy to be yanked from the floor. "After pulling two of their key legislative priorities in the past week, it's not surprising we're back for the 56th vote to repeal or undermine the Affordable Care Act. With Speaker Boehner stating that working families' priorities are 'dead, real dead,' House Republicans simply have nothing else to do on the House floor," Pelosi spokesman Drew Hammill said."
http://thehill.com/blogs/floor-action/house/230915-house-to-vote-to-repeal-obamacare-next-week
Lawmakers grill officials on Healthcare.gov data
"Lawmakers pressed officials about consumer data on Healthcare.gov being shared with outside companies during a Tuesday House hearing. The hearing comes after revelations last week that the federal ObamaCare exchange was giving sensitive information about enrollees — including age, income, smoking habits and computer IP address — to private companies for advertising and data analysis purposes. The discovery spurred a new round of privacy concerns about the much-maligned website. Lawmakers on the House Subcommittee on Research and Technology heard from top government cybersecurity research officials and private sector tech and security executives. "They sell that information to any number of people," said Rep. Dan Newhouse (R-Wash.), wondering "whether that makes the website more vulnerable." Newhouse grilled an official from the National Institute of Standards and Technology (NIST), the government standards-setting agency, about the issue. In 2013, President Obama directed NIST to develop a cybersecurity framework to help the private sector and government regulators assess cyber risks. "Does the NIST cyber framework contemplate that a federal agency would be certified, then allow scores of data mining shops" to sit on Healthcare.gov? Newhouse asked. Charles Romine, who directs NIST's Information Technology Laboratory, declined to comment on "the specific issues in this case." He did note the cyber framework directs organizations to "ensure that privacy considerations are taken into account" when assessing cybersecurity risks. Cybersecurity experts also raised concerns about the scope of the data sharing. "I do find it surprising that there are that many additive websites or technologies that are able to access the data," said Cheri McGuire, vice president of global government affairs and cybersecurity policy at security firm Symantec.   While McGuire couldn't "speak to the specifics," she added that opening up a network to outsiders "would provide some additional vulnerabilities." Shortly after the practice was reported, two Republican senators told the administration it had violated the privacy of millions of Americans. A few days later, the administration added extra layers of encryption to the site, which cut back the amount of information that could flow to outside companies. "My understanding is companies are not actually perched on Healthcare.gov," said Rep. Dan Lipinski (D-Ill.), the subcommittee's ranking member, in response to Newhouse's comments. "They're being given data from there. That's very different." Healthcare.gov has had repeated technical challenges and privacy issues since it's launch in October 2013. Lipinski cautioned that he didn't want to "suggest that everything is wonderful with Healthcare.gov and especially the D.C. website, which was completely atrocious once again for the second year in a row." But the recent discovery about sharing Healthcare.gov data with outside companies is "a whole different issue," Lipinski said. Still, it's still an issue Congress can and should look into, he told The Hill after the hearing. "I always have privacy concerns," he said."
http://thehill.com/policy/cybersecurity/230912-house-worried-about-healthcaregov-data
O-Care exchanges hit new enrollment record
"Roughly 9.5 million consumers have chosen health plans or reenrolled in their old coverage on ObamaCare's marketplaces since Nov. 15, an increase over last year's final count. The new figure puts the Department of Health and Human Services's (HHS) 2015 sign-up target within striking distance. The Obama administration is hoping to achieve at least 9.1 million paid enrollments for this year. While HHS appears to have hit its enrollment goal at first glance, it is not clear how many people who have chosen plans will pay their first premium — the threshold for full enrollment. Anecdotally, insurers predict that 80 to 85 percent of people who sign up for plans will finalize their coverage by paying their first bill. The announcement, which included plans picked on the state-based marketplaces, arrives as federal health officials engage in a final push to encourage consumers to visit HealthCare.gov before the Feb. 15 deadline. "The deadline to sign up for coverage is just a few weeks away," HHS Secretary Sylvia Mathews Burwell said in a statement. "We still have a lot of work to do before February 15, but are encouraged by the strong interest we've seen so far." In total, more than 7.1 million people chose plans or re-enrolled in states where the federal government runs the ObamaCare marketplace. Another 2.4 million were in the 14 states that operate their own exchanges, including 1.2 million in California alone. Last year, roughly 8 million people chose plans on the marketplaces.  "We're pleased that, nationwide, 9.5 million people are signed up for Marketplace coverage. The vast majority are able to lower their costs even further by getting tax credits, making a difference in the lives of so many families," Burwell said.  The department released a variety of figures about the population that has chosen plans. Eighty-seven percent are set to receive financial assistance from the government to help with the cost of their coverage, roughly the same share as last year. Another 35 percent were under 35 years old, a 7-point increase over 2014."
http://thehill.com/policy/healthcare/230880-obamacare-exchanges-hit-new-enrollment-record
Obamacare signups hit 9.5 million with month still left to go
HHS set to exceed modest target for 2015
"About 9.5 million Americans selected Obamacare plans with a month to spare before the Feb. 15 deadline to sign up, meaning the Obama administration likely will far exceed its modest enrollment goals for the law's health exchanges in 2015. Both new and returning customers were included in the Health and Human Services Department's enrollment report Tuesday, which covers HealthCare.gov customers in 37 states and people who used exchanges run by 13 states and the District of Columbia through staggered cutoff dates of Jan. 16-18. Fifty-eight percent of customers re-upped in exchange plans, while the rest were first-time enrollees, although the data did not reflect how many people had effectuated their enrollment by paying their first month's premiums. The administration had set an enrollment target of 9.1 million, or far short of congressional budget estimates of 13 million enrollees for 2015."
http://www.washingtontimes.com/news/2015/jan/27/obamacare-signups-hit-95-million-month-still-left-/?utm_source=RSS_Feed&utm_medium=RSS
With 3 weeks remaining, Obamacare enrollments at 9.5 million
http://www.washingtonexaminer.com/with-3-weeks-remaining-obamacare-enrollments-at-9.5-million/article/2559345?custom_click=rss
U.S. says 9.5 million people enroll for 2015 Obamacare insurance
http://www.reuters.com/article/2015/01/27/us-usa-healthcare-insurance-idUSKBN0L02HS20150127
Surgeon general makes ObamaCare pitch to millennials
"The newly confirmed surgeon general is making a plea for young people to get covered in the final stretch of this year's ObamaCare enrollment. Dr. Vivek Murthy, a 36-year-old physician at Boston's Brigham and Women's Hospital, said some of his patients have included young adults who are diagnosed with potentially deadly diseases like esophageal cancer. "The common denominator, with most of the young people I worked with, is that most of them were pretty healthy and never thought they'd get ill," Murthy said in a phone call with reporters Tuesday. "That's why coverage is so important for millennials." Murthy, who has been tasked with helping to drive up ObamaCare enrollment in his first few weeks on the job, is targeting a demographic that makes up more than 40 percent of the uninsured."
http://thehill.com/policy/healthcare/230903-surgeon-general-makes-obamacare-pitch-to-millenials
Affordable Care Act enrollment nears 300,000 in Michigan, surpasses 2014 total
http://www.mlive.com/lansing-news/index.ssf/2015/01/affordable_care_act_enrollment.html
Chronic disease fighters tell Supreme Court not to strike down Obamacare subsidies
"The American Cancer Society and other anti-disease groups told the Supreme Court Tuesday there is no evidence that Congress wanted to limit Obamacare's subsidies to states with their own health exchanges. In a friend-of-the-court brief, the groups said a decision this term to yank the subsidies from states that rely on the federal HealthCare.gov portal would put 9.6 million people at risk of losing coverage, and make them more susceptible to chronic disease. "The deliberations that led to passage of the Affordable Care Act made it clear that Congress intended for consumers in both federal and state exchanges who meet income eligibility requirements to receive financial assistance that would enable them to afford health insurance," the groups said in a joint statement Tuesday. The court will decide by June if the IRS unlawfully extended subsidies to at least 34 states federal-exchange states, since the 2010 health law referred to exchanges "established by the state." Administration lawyers say the Health and Human Services Department can stand in for states that refused to set up their own marketplaces, so customers in those states should enjoy the premium tax credits. But Republican lawmakers, eyeing a chance to take down Obamacare, have backed the lawsuit's premise — that Congress used the subsidies to entice states to set up their own exchanges. The chronic disease groups say that's hogwash. "Our organizations would have strenuously objected to any suggestion that the physical and financial health of patients with serious diseases should depend on the entity administering the exchange in their state," the groups said. "We would have objected even more strongly to any legislative provision that used patients' well-being as a bargaining chip to induce states to establish their own exchanges." The cancer society was joined in its brief by the American Diabetes Association, American Heart Association and the National Multiple Sclerosis Society."
http://www.washingtontimes.com/news/2015/jan/27/obamacare-subsidies-chronic-disease-fighters-tell-/?utm_source=RSS_Feed&utm_medium=RSS
Advocacy groups attempt to debunk King v. Burwell case
"Leading medical groups including the American Cancer Society and American Heart Association are ringing the alarm about the upcoming Supreme Court case that threatens to erase $28 billion in ObamaCare subsidies. The advocacy groups, which worked closely to shape the Affordable Care Act during years of debates, argued the original law intended for people in every state to qualify for subsidies, regardless of whether they used the federal marketplace or created their own."
http://thehill.com/policy/healthcare/230881-groups-warn-king-v-burwell
GOP and Abortion in Age of ObamaCare: Time for new strategy
"As thousands descended on Washington last week for the annual "March for Life," the Republican House of Representatives was busy watering down an anti-abortion bill that restricted abortions after 20 weeks, except in cases of rape or incest, with exemptions allowed only after a police report had been filed. This after a small group of moderate Republican lawmakers challenged the bill and lobbied for a less restrictive measure. Politics wins. Life loses. It seems these moderate Republicans, fearing the bill could revive the Democrats' phony "War on Women" mantra, erred on the side of expedience so as not to, as the Washington Post writes, "…expose Republicans in swing districts to a barrage of attack ads in 2016 from women's rights groups and Democrats."… As Black History Month begins next week, the Republican Congress should hold a series of hearings on the impact the elimination of 55 million unborn lives has had on our culture. They can begin with testimony from black women and men like J. Kenneth Blackwell, a former Ohio secretary of state and currently a policy board member of the American Civil Rights Union. In a recent column for The Washington Times, Blackwell cited figures from the Centers for Disease Control and Prevention (CDC) and wrote: "black women continue to have the highest abortion rate of any ethnic group, with a gruesome 483 abortions for every 1,000 births." That's nearly one black baby in every three, according to 2010 figures compiled by the CDC. If "black lives matter" — and they do and should — they need to be protected in the womb, as well as in the streets. Congressional hearings should also include people who survived abortions and are glad they did. Women who regret having had abortions can testify that if they had had more information they might have made a different choice. I have met such women and heard their stories. They are legion and can be easily contacted.This is the key to advancing the pro-life argument. Republicans should be about "empowering women," giving them more information so that they will be fully informed before choosing whether to sustain a life, or end one. Sonogram technology is the best tool for providing that information. Some studies found that abortion-minded women changed their minds about having an abortion after seeing their child growing in their wombs. Others found the opposite to be true. Still, women should have the choice. Choosing an empowerment strategy will put pro-choice advocates on the defensive. They then may be the ones seeking to keep women uninformed. Don't we have federal laws requiring truthful information on food labels so that consumers can make informed decisions about what they put in their bodies? A sonogram requirement would give a woman the information she might need to make an alternative choice and spare the life of her child. Her access to this information should not be restricted. This is the smart way to advance the pro-life vs. pro-choice debate and change the dynamic and direction from its current stagnation. Republicans will try it if they are smart. But that, too, could be debatable."
http://www.foxnews.com/opinion/2015/01/27/gop-and-abortion-in-age-obamacare-time-for-new-strategy/
IMMIGRATION:
POLL: MAJORITY OF HISPANICS WANT TOUGHER LAWS AGAINST HIRING ILLEGALS
"Though establishment Republican leaders and the mainstream press–without any evidence–incessantly claim Republicans must cave on immigration enforcement to appeal to Hispanics, a majority of Hispanics actually want Congress to pass legislation making it tougher for businesses to illegally hire illegal immigrants. Revealing that Americans realize illegal immigration makes it tougher for them to find good-paying jobs, a Paragon Insights poll found that Americans across all ethnicities, income and age groups, and political affiliations supported stronger rules that make it tougher for businesses to employ illegal immigrants. Americans in general, by a 50-point margin, wanted tougher rules against hiring illegal immigrants, and that included a majority of Hispanics (56% to 37%). Respondents were asked, "Would you support or oppose Congress passing new legislation that strengthen the rules making it illegal for businesses in the U.S. to hire illegal immigrants?" The question unified all groups such as Democrats (58%), Obama voters (58%), Republicans (90%), Romney voters (90%), Hispanics (56%), African-Americans (55%), Protestants (78%), Catholics (75%), Evangelicals (76%), non-Christians (63%), and those in urban (66%), suburban (72%), and rural (73%) areas. Americans employed in the private sector (76%) and the government (63%) also wanted tighter rules against hiring illegal immigrants in addition to white-collar (72%), blue-collar (72%) and female voters (67% to 22). It is worth noting that white-collar employees, especially those in the high-tech sector, would be impacted by potential increases in guest-worker visas, which tech industry executives have coveted for decades even though there is a surplus of American high-tech workers. And illegal immigrants who receive temporary work permits would be eligible for government employment. The poll also found that a majority of Americans oppose President Barack Obama's executive amnesty and want Congress to defund it."
http://www.breitbart.com/big-government/2015/01/27/poll-majority-of-hispanics-want-tougher-laws-against-hiring-illegals/
Poll Shows Democrats Lose Swing-Voters Over Amnesty
"Voters will side with the GOP if they fight President Obama's effort to print work-permits for millions of migrant workers, according to a new poll. The large poll shows that 47 percent of  the 1,593 respondents approve of Obama's overall performance. It also shows lopsided opposition to his amnesty among the critical independent voters and lower-income voters that the GOP needs to win and turn out in 2016. The Paragon Insights poll gives cautious GOP senators an armory of darts in their pending effort to pin Democrats to Obama's unpopular amnesty policy. By the end of February, the Senate's GOP leadership is expected to force a floor vote on a House bill that would defund Obama's November amnesty, and restore enforcement of many immigration laws that he and his deputies have ignored since 2010. The amnesty is strongly backed by Democrats, progressive, business groups, Hispanic advocacy groups, most reporters covering the issue and by the cannery operators and meatpackers who want a reliable source of cheap migrant labor. A statement from the Senate's leading advocate for a low-immigration, higher-wage labor policy, Sen. Jeff Sessions, lauded the poll. "This striking polling data underscores just how badly American workers are hoping Congress will protect them from the President's imperial edicts." The poll is a problem and an opportunity for the GOP leadership, which is struggling to balance the business demand for more cheap migrant labor, and the voters' emotional demands for better jobs and higher wages. If the GOP sides with the high-immigration alliance of business executives and Democratic progressives, "history may record this as the biggest missed opportunity a political party has ever faced," said a Hill staffer. It is also a problem for Senate Democrats, who need to pick up five GOP seats in the 2016 election to regain a Senate majority. High profile support for Obama's amnesty won't help them hold the four Senate seats in red states in 2016. On Tuesday, all 46 Senate Democrats tried to scare off GOP senators by signing a letter saying they would oppose defunding of Obama's amnesty. The poll reported that 54 percent of 563 independents, 29 percent of 575 Democrats and 81 percent of 455 Republicans said they would support "Republicans in Congress taking away federal funding for this executive order." The defunding proposal was supported by 58 percent of 524 middle-income people, 45 percent of 691 lower-income people, 41 percent of 142 Hispanics and 55 percent of 673 blue-collar respondents. In the Midwest, whose voters will likely tip the presidential election to the winner in 2016, 28 percent strongly support defunding, while 23 percent strongly oppose defunding. Twenty-four percent somewhat support the defunding, and 14 percent somewhat oppose the defunding. Among western voters, 35 percent strongly support defunding, while 26 percent strongly oppose defunding."
http://dailycaller.com/2015/01/27/poll-shows-democrats-lose-swing-voters-over-amnesty/
Boehner Finalizing Plans to Pursue Legal Action Against Obama on Immigration
"House Speaker John Boehner told Republicans in a closed-door meeting today that he is moving towards a plan to authorize legal action against the White House over President Obama's executive actions on immigration. According to a source who attended the meeting, Boehner, R-Ohio, told lawmakers that the House will pursue a legal course that "gives us the best chance of success." In November, Obama acted alone to shield up to 5 million immigrants here illegally from deportation and grant them work permits. For Boehner to proceed, the House would have to approve a resolution authorizing him to take legal action on immigration, as it did last July in connection with a lawsuit over the Affordable Care Act. According to a House GOP leadership aide, legal options include joining an already filed lawsuit from more than half of U.S. states on Obama's executive action or filing a separate lawsuit. No decisions have been made on the specific legal action House Republicans would use. Whatever the form, the lawsuit would likely allege that Obama failed his "constitutional obligation that all laws are faithfully executed," said John Malcolm, director of The Heritage Foundation's Meese Center for Legal and Judicial Studies. Malcolm told The Daily Signal that he is skeptical that such a lawsuit could prevail. "I'm not saying it's impossible or not worth it, but getting a court to weigh in on this is not going to be easy," Malcolm said. Malcolm added: "With the Obamacare lawsuit, there was clear statutory standing. Obamacare says, 'You must do the following by this date.' Immigration is a dicier matter. There's more wiggle room. Obama is not saying that they [illegal immigrants] will never be removed. He's just deferring action." Even though the chance of success may be small, Democrats quickly criticized Republicans' plan to use the courts."
http://dailysignal.com/2015/01/27/boehner-finalizing-plans-pursue-legal-action-obama-immigration/?utm_source=facebook&utm_medium=social&utm_campaign=thffacebook01272015
House GOP moves toward possible lawsuit on immigration
"House Republicans are moving toward authorizing a potential lawsuit against President Barack Obama on immigration, House Speaker John Boehner announced Tuesday, as the GOP struggled for a way to stop the president's unilateral deportation curbs. Boehner announced the plans in a closed-door meeting with lawmakers, telling them GOP leaders are finalizing a legal plan with the best chance of blocking Obama's moves, according to a person in the room. Options include joining a lawsuit already filed by states over the issue, or filing a separate lawsuit. The person in the room spoke on the condition of anonymity to discuss the private meeting. The plan emerged with Republicans short on realistic options for stopping Obama's November executive actions, which extended work permits and temporary deportation relief to some 4 million people here illegally. The House already has passed legislation to overturn the immigration policies, but the Senate looks unlikely to agree to the measures, which were added to must-pass legislation to fund the Department of Homeland Security beyond February. It's not clear how that issue will be resolved. Senate Majority Leader Mitch McConnell has promised a vote on the House-passed bill, and said Tuesday that the Senate would take up the issue after completing consideration of the Keystone XL oil pipeline, which could be as soon as next week. But nearly all Senate Democrats signed a letter to McConnell Tuesday urging him not to include immigration measures on the Homeland Security spending bill. With Republicans six votes short of the 60 needed to advance most legislation in the Senate, McConnell cannot move the bill without some Democratic support, leaving the way forward unclear. He has promised there will be no government shutdown. "This is an important fight to have. I think we should do everything we can to persuade at least a half a dozen Democrats that they should join us to get this done," said Sen. Roy Blunt, R-Mo. "Sometimes you don't know how these legislative battles go if you don't have them, and we intend to have this one." The uncertainty has frustrated conservative Republicans who believe Congress' top priority on immigration should be to hold firm against Obama. They united against a separate border security bill that was scheduled to come to a vote on the House floor Wednesday, and GOP leaders delayed action, citing changes to the House schedule caused by the inclement weather. It's not clear when that bill will come back up.
House Republicans already have sued to try to undo Obama's health care law."
http://www.washingtontimes.com/news/2015/jan/27/house-gop-moves-toward-possible-lawsuit-on-immigra/?utm_source=RSS_Feed&utm_medium=RSS
John Boehner: House moving toward suit on Obama's immigration steps
'We are finalizing a plan to authorize litigation on this issue — one we believe gives us the best chance of success,' the speaker said.
http://www.politico.com/story/2015/01/john-boehner-immigration-lawsuit-obama-114635.html
House Speaker John Boehner Threatens Second Lawsuit Against Obama on Immigration
http://abcnews.go.com/Politics/house-speaker-john-boehner-threatens-lawsuit-obama-immigration/story?id=28518552
House explores legal actions against Obama on immigration
http://www.cbsnews.com/news/house-explores-legal-actions-against-obama-on-immigration/
Boehner on defunding DHS: Maybe we'll, uh, sue Obama over executive amnesty instead
"And so the monthlong "cromnibus" charade, which was premised on the GOP exercising its power of the purse by shutting down Homeland Security if Obama refused to cave on amnesty, ends as we expected — with a punt… I still can't believe they passed a bill to try to appease conservatives that depended on them following through on something they explicitly refused to do. Remember? John Thune was blunt about this: Not only is the new Senate GOP majority not going to shut down the federal government, they're not going to shut down any part of the federal government, DHS very much included. A shutdown would screw up the party's effort to show voters that they're a can-do, proactive, bill-passin', compromise-forgin' new breed of Republicans. But shutting down DHS (or the immigration agencies within DHS, specifically) was the only means left to them under the "cromnibus" of twisting Obama's arm to rescind his amnesty order. They might as well have threatened to defund the Pentagon over executive amnesty too. How exactly is O's arm being twisted when he knows full well that the GOP's unwilling to carry out its threats? So now we're back to the House filing quixotic lawsuits to try to rein O in, a process that's already required no fewer than three lead attorneys in the House's case against the O-Care employer mandate. I'm less opposed to going this route than most righties, actually. The Supreme Court's conservative majority is watching these Obama power grabs from afar and noticing that there's little that Congress seems able to do to stop them. They've been pretty bold over the past few years in taking up cases challenging some of his key initiatives — the ObamaCare lawsuit, of course, the Halbig case, the NLRB recess appointments, and so on. I think there's a nonzero chance that Scalia, Thomas, Alito, and one other justice will be willing to consider whether Obama's executive amnesty is a bridge too far for separation of powers and a nonzero chance that they end up ruling against him. But … why do we need the House to sue O over executive amnesty when the states are already doing it? There's a hearing in a federal district court in front of a judge who looks to be well disposed to the plaintiffs just three days from now. There are only two reasons why Boehner would feel obliged to file his own suit (or join the states' suit), I think. One: He's worried that the separation-of-powers issues in a state challenge won't be fully ventilated unless the House joins in. Two: He's desperate for some sort of consolation prize to offer conservatives when he and McConnell cave and fund DHS next month. Which do you suppose it is?"
http://hotair.com/archives/2015/01/27/boehner-on-defunding-dhs-er-maybe-well-sue-obama-over-executive-amnesty-instead/
An Off-Ramp in Immigration Showdown
"Legal scholars and administration officials have previously questioned if a lawsuit would have standing in court, and the administration points to precedents involving smaller amnesties granted by previous presidents. But all they'd have to do is convince five Republican-nominated justices on the Supreme Court to win. And it could help Republican leaders avoid what they have said repeatedly they want to avoid — another government shutdown. Leaders in both chambers haven't yet said they will outright cave on so-called clean funding for the Department of Homeland Security when push comes to shove, but they've come pretty darn close, despite Boehner's comments last year about fighting Obama "tooth and nail." Leaders have said repeatedly that they won't shut down the government and Obama has again and again vowed to veto any bill that aims to roll back his immigration actions. Republicans don't have the votes to override a veto and don't have 60 votes in the Senate to send a bill to Obama's desk in the first place. (Some 45 senators who caucus with the Democrats wrote a letter Tuesday saying the bill "cannot pass the Senate" and urged Senate Majority Leader Mitch McConnell to pass a "clean" bill instead.) The political reality is Republican leaders have to go through the motions and give the old college try so they can tell conservatives they tried as hard as they could. That's not enough for some hardliners like Sen. Jeff Sessions of Alabama who want leaders to dig in. "I'm not willing to concede that this is a doomed exercise," Sessions said Monday. But they haven't laid out a plausible scenario that leads to Obama — or Democrats — caving on one of the most significant actions of his presidency. The show, meanwhile, must go on. Senate Republicans will move next to the funding bill, McConnell said Tuesday. Sen. Roy Blunt, R-Mo., said his party would try to get Democrats on board: "The House has sent over to the Senate a bill that deals with a very important issue: does the law matter or not? "This is an important fight to have. I think we should do everything we can to persuade at least a half-a-dozen Democrats that they should join us to get this done. Sometimes, you don't know how these legislative battles go if you don't have them, and we intend to have this one." A House GOP leadership aide lobbed the issue right back at the Senate. "Everybody is trying to float theories, but we really can't figure out what to do next until we see what the Senate can or can't do," the aide said. Homeland Security Appropriations Subcommittee Chairman John Carter of Texas said he planned to meet with his Senate counterparts, "this week or next," to see what they could accomplish. "We're going to fund the Department of Homeland Security," Carter said. "I can guarantee you." McConnell, for his part, declined to comment on the lawsuit idea, but his No. 2, Majority Whip John Cornyn, R-Texas, likes the idea. "I hope they win," Cornyn said. "I'm for using every tool in the tool box." (A Senate GOP aide noted that the Senate is unlikely to consider a lawsuit because Democrats could filibuster a resolution to go to court. That would likely leave the House to file suit alone.) Cornyn mentioned the lawsuit already underway in Brownsville, Texas where the state attorney general has sued to block the president's executive action. Two-dozen states and attorneys general, most of them Republican, later joined the lawsuit. Blunt, Cornyn, Sen. Ted Cruz, R-Texas, and a number of House Republicans filed an amicus brief in the case last year. "Now, 26 states, a majority of states, have joined that lawsuit challenging the president's unconstitutional executive action," Cornyn said, adding that the cost of the action is born primarily by states and localities. "So I think we ought to use legislation, litigation, anything we can do," Cornyn said. Adam Jentleson, spokesman for Minority Leader Harry Reid, D-Nev., called the push to pass the House's homeland security funding bill a "sad joke." "Everyone knows how this is going to end: The Senate and the House will pass a clean bill," Jentleson said, dismissing the intervening drama as "unnecessary and risky."
http://blogs.rollcall.com/218/immigration-lawsuit-republicans/?dcz=
Boehner Plans to Authorize House Suit Against Obama Over Immigration
"Drew Hammill, spokesman for Democratic Leader Nancy Pelosi, called the news "an embarrassing admission of failure." "Republicans' radical anti-immigrant legislation is dead on arrival. Once again, House Republicans are crawling to the courts to relieve them of their responsibility to govern," he said in a written statement. House Republicans are also looking to continue chipping away at the executive actions legislatively. However, their options are proving to be limited since they do not have veto-proof majorities in both chambers of Congress. The House adopted a handful of GOP amendments to a wrapup spending bill for the Department of Homeland Security (HR 240) that would turn back the November orders, as well as other executive actions stretching as far back as 2011. Those amendments, however, are ultimately expected to be stripped out in the Senate. House leaders pulled a border security bill (HR 399) from the floor this week amid growing opposition from conservatives. So far, the president's immigration actions have withstood one legal challenge. A federal judge on Dec. 24 threw out a challenge from Maricopa County, Ariz., Sheriff Joe Arpaio, saying that the plaintiff could not prove direct harm from the actions and lacked standing. A House bill authorizing legal actions against the president is similar to the approach Boehner took last summer that paved the way for a lawsuit against the president a few months later alleging that he failed to enforce the 2010 health care law (PL 111-148, PL 111-152). Rep. Steve King, R-Iowa, said he is reluctant to say that the immigration lawsuit will meet the same fate as Republican efforts to sue the Obama administration over implementation of the 2010 healthcare law. "I don't want to predict that because that might not help the cause. I'd like to see the cause advance," he said. But King pointed to his ongoing legal battle to try to stop the Deferred Action for Childhood Arrivals program the Obama administration created in 2012 and to block the Homeland Security Department from prioritizing deportation of certain immigrants while closing deportation cases of others. "We have been litigating on this since 2011 or '12, and most members of the conference don't know that," he said. "And so we keep litigating, keep legislating, and keep talking to the public, and keep doing all we can."
http://www.rollcall.com/news/boehner_plans_to_authorize_house_suit_against_obama_over_immigration-239599-1.html
House Republicans weigh suing Obama over immigration actions
"The lawsuit option, though, could be a backup plan for GOP leaders, who want to see what happens with a House-passed bill that would overturn Obama's immigration actions — which lifted the threat of deportation for millions of people here illegally.  Senate Majority Leader Mitch McConnell has promised a vote on the House-passed bill, and said Tuesday that the Senate would take up the issue after completing consideration of the Keystone XL oil pipeline, which could be as soon as next week. But Senate Republicans could have a tough time passing the measure, which was added to must-pass legislation to fund the Department of Homeland Security beyond February. It's not clear how that issue will be resolved. "At this point it's up to the Senate to act, and I expect that they will soon," Boehner told reporters Tuesday. If that bill dies in the Senate, House GOP leaders may turn to the lawsuit option instead. House Republicans already have sued to try to challenge unilateral changes Obama made to his health care law. Boehner spokesman Michael Steel said, "Congress will continue to fight for the Constitution, and against the president's efforts to unilaterally re-write his health care law, which is raising costs and costing jobs." The uncertainty has frustrated conservative Republicans who believe Congress' top priority on immigration should be to hold firm against Obama. They united against a separate border security bill that was scheduled to come to a vote on the House floor Wednesday, and GOP leaders delayed action, citing changes to the House schedule caused by the inclement weather. It's not clear when that bill might come back up."
http://www.foxnews.com/politics/2015/01/27/house-gop-moves-toward-possible-lawsuit-on-immigration/
Boehner suggests only courts can stop Obama amnesty, considers House lawsuit
Potential legal action escalates tensions between congressional Republicans, White House
"The latest polling suggests the GOP's stance is politically popular. Paragon Insights surveyed nearly 1,600 registered voters last week, and found a strong majority of 58 percent disapproved of Mr. Obama's new amnesty for illegal immigrant parents, compared to just 36 percent who supported it. And asked specifically about legislation to overturn the amnesty, voters backed it 53-36. Democrats, though, vowed to stick by Mr. Obama, with 45 Senate Democrats signing a letter Tuesday demanding the GOP drop its efforts to oppose the president and instead pass a "clean" homeland security funding bill. "Every day, new threats emerge that endanger our citizens at home and our allies abroad," they wrote. "We should not cast doubt on future funding for the Department of Homeland Security at a time when the entire nation should be marshaling collective resources to defend against terrorism." Republicans have had trouble finding unity on immigration and over how stiffly to push back against Mr. Obama. GOP leaders had hoped to hold a vote Wednesday on a bill to stiffen border security, but the measure proved too weak for many conservatives, who insisted it also expand interior enforcement. Republican leaders had to nix the vote and tasked the House Judiciary Committee with figuring out the right add-ons to build support for the bill. The Judiciary Committee on Tuesday announced a hearing next week to search for ideas on how to bolster interior enforcement."
http://www.washingtontimes.com/news/2015/jan/27/john-boehner-suggests-only-courts-can-stop-obama-a/?utm_source=RSS_Feed&utm_medium=RSS
Conservatives Take Credit for Derailing Border Security Bill
"…One day later, though there are no blizzards conveniently scheduled for next week, Speaker John A. Boehner wasn't about to commit to a timeline for resurrecting the border bill — a delay that some hard-line conservatives are already chalking up as a victory. "We're going to continue to talk to our members about these issues," Boehner said following a Tuesday morning conference meeting. "When you look at it, it wasn't the border bill itself. Frankly, it was issues that weren't even in the committee's jurisdiction." The Ohio Republican was asked when the House would vote on the contentious border bill, but that wasn't the question he answered. "We're going to have to walk through all of this with our members, and when we're ready to move, we will," he said…. But as Republicans continue to work through the issues on the border bill, and as many rank-and-file members maintain that pulling the border bill was a reflection of the weather cutting an already shortened week shorter, conservatives coming out of the GOP conference meeting Tuesday claimed they were the real storm that brought down the border bill. "I know there were several people who raised concerns with us moving forward this fast," Rep. Raúl R. Labrador told CQ Roll Call. Specifically, Labrador said conservatives were concerned the Department of Homeland Security funding bill still hadn't been taken up in the Senate, nor had a number of immigration proposals been heard in the House Judiciary Committee. "It sounds like they're going to wait on the Senate to work their will on the DHS funding bill, which is what we should have been doing all along," Labrador said. The Idaho Republican said some of the credit for holding up the border security bill belonged to the new group conservatives have been putting together for the last few weeks, the House Freedom Caucus. The HFC held their first official meeting Monday night, and while the roughly 40-member pow-wow was supposed to be about bylaws, the meeting ended up largely being about immigration and the border security bill. "We have 40 conservatives with 40 different ideas," Labrador said, explaining the rationale for the new group. "And we're less successful because we're taking 40 different ideas to the leadership. It's better to have 40 conservatives working together to take one idea to the leadership." Whether those 40 conservatives can actually coalesce around a single idea may prove difficult, but Labrador said they were already having an impact on the border measure. The bill has been dubbed by Homeland Security Chairman Michael McCaul of Texas as "the toughest border security bill ever," but many conservatives believe it doesn't do enough to enforce immigration laws. Other conservatives, like Mo Brooks of Alabama, just want to see whether GOP leaders will fight President Barack Obama on his executive action on immigration. "Whether the House and Senate leadership will live up to those representations, only time will tell," Brooks said. Indeed, many House Republicans are waiting to see what the Senate can pass on the DHS funding bill. The House-passed bill blocked the executive action, but it seems unlikely that Senate Republicans could find enough — or any — Democratic votes to go along with such a plan. And it seems just as unlikely that Obama would sign a measure effectively blocking his immigration action. Homeland Security Appropriations Subcommittee Chairman John Carter of Texas said he planned to meet with his Senate counterparts, "this week or next," to see what they could accomplish. "We're going to fund the Department of Homeland Security," Carter said. "I can guarantee you." But while Republicans wait on the Senate, the question remains whether McCaul's border security bill will make it out of the House, which could portend further action on immigration. According to House Appropriations Chairman Harold Rogers, R-Ky., the border security bill was "alive and kicking."
http://blogs.rollcall.com/218/conservatives-take-credit-for-derailing-border-security-bill/?dcz=
SECRETIVE 'FREEDOM CAUCUS' CLAIMS SCALP ON BORDER BILL DELAY
http://www.breitbart.com/big-government/2015/01/27/secretive-freedom-caucus-claims-scalp-on-border-bill-delay/
HOUSE GOP TO REGROUP ON BORDER BILL
http://www.breitbart.com/big-government/2015/01/27/house-gop-intends-to-regroup-on-border-bill/
Boehner: 'There've been a couple of stumbles'
"House Speaker John A. Boehner acknowledged Tuesday he and his colleagues have stumbled over their agenda early in this new Congress after they had to nix votes this week on a border security bill that didn't have enough support to pass. "Yeah, there've been a couple of stumbles, all in our effort to show the American people we're here to listen to their priorities," the Ohio Republican told reporters at a morning press conference after meeting with his fellow House Republicans in a closed-door strategy session. He said he and his fellow leaders have rushed bills through to the floor in order to get a quick start, including legislation that passed in the last Congress. But he said those bills have led to the stumbles, and he said they need to work them through with rank-and-file lawmakers to make sure everyone is on the same page. On Monday, Republicans canceled votes planned for Wednesday on a bill that would have set a deadline for the Homeland Security Department to stop 100 percent of all illegal immigration and smuggling at the border. Conservatives had balked, arguing the bill ignored other important immigration matters such as interior enforcement. Mr. Boehner said those areas weren't within the jurisdiction of the Homeland Security Committee, which wrote the border bill. GOP leaders are now scrambling to try to find interior enforcement bills they can marry up to the border bill to broaden support. Earlier Tuesday, Senate Judiciary Committee Chairman Charles E. Grassley, Iowa Republican, posted a Twitter message thanking GOP leaders for pulling their bill, saying he, too, would like to see it combined with other measures that go beyond the border questions."
http://www.washingtontimes.com/news/2015/jan/27/john-boehner-thereve-been-couple-stumbles/?utm_source=RSS_Feed&utm_medium=RSS
Senate to vote on repealing executive actions on immigration
"Senate Majority Leader Mitch McConnell (R-Ky.) plans to bring to the Senate floor next week a House-passed bill reversing President Obama's executive actions shielding millions of illegal immigrants from deportation. The House attached policy riders unwinding the orders to a $40 billion bill funding the Department of Homeland Security (DHS). McConnell said the Senate will consider it next week after finishing work on legislation approving the Keystone XL pipeline. "We're hoping to be able to finish that bill by the end of the week, and then, once Keystone is completed, we'll go to DHS, [it] will be the next in the lineup in the Senate," he said. McConnell declined to say whether the Homeland Security funding bill would be open to amendments, or whether it would undergo a markup in the Senate Appropriations Committee. "All I can tell you right now is we're going to the DHS bill after we finish Keystone. The procedure by which we deal with that will be determined later," he said. Senior Democratic aides say the legislation will not muster the 60 votes it needs to overcome a filibuster. Some Republicans said last week that legislation placing sanctions on Iran could reach the floor before the Homeland Security bill. McConnell clarified the Iran bill will come up later. "We're hoping to get a bill out of the Banking Committee, and when that happens, it will be on the calendar, and we will make a decision about the actual timing of it," he said of the Iran legislation. "But my understanding is that Chairman [Richard] Shelby [R-Ala.] hopes to move that measure out of the committee some time very soon."
http://thehill.com/homenews/senate/230892-senate-to-vote-on-repealing-executive-immigration-actions-next-week
Senate may take up Homeland Security funding bill next week
http://www.politico.com/story/2015/01/senate-homeland-security-funding-bill-114641.html
Keep immigration riders off DHS bill, all Senate Dems say
The united demand for a clean bill is critical: At least half a dozen Democratic votes are needed to advance any legislation in the Senate.
"All the Senate Democrats have a message for Republicans on funding for the Department of Homeland Security: Give us a clean bill. In a letter to be released later Tuesday, the Senate Democratic Caucus will press Majority Leader Mitch McConnell (R-Ky.) to put up a funding bill for DHS free of provisions rolling back President Barack Obama's executive actions on immigration or other controversial riders.  The fact that all members of the Senate Democratic Caucus are endorsing a clean funding bill is critical, since McConnell will need the aid of at least half a dozen Democrats to advance any legislation. In the letter, Senate Democrats also ruled out other potential Plan B's for the DHS bill, such as passing a series of short-term funding measures – also highly opposed by Homeland Security Secretary Jeh Johnson. "While we agree our current immigration system needs comprehensive reform, including border security enhancements, this appropriations bill is not the place for this debate," the Senate Democrats wrote in the letter to McConnell, provided to POLITICO in advance of its release. The Republican-led House passed a funding measure for DHS earlier this month that would override Obama's executive actions. That legislation has prompted a veto threat from the White House and almost would certainly fail to advance in the Senate. "In light of recent events in Paris, Ottawa and Australia, the threat of ISIS and the proliferation of foreign fighters that return home radicalized, DHS funding should not be tied to divisive political issues that could jeopardize this critical funding," Democrats said. McConnell told reporters Tuesday that the DHS funding bill will come to the Senate floor next week, after senators finish work on the Keystone XL pipeline legislation. "I think we should do everything we can to persuade at least a half a dozen Democrats that they should join us to get this done," said Sen. Roy Blunt (R-Mo.), a member of McConnell's leadership team. "Sometimes you don't know how these legislative battles go if you don't have them, and we intend to have this one." The Democrats' letter was spearheaded by New Hampshire Sen. Jeanne Shaheen, the top Democrat on the panel that oversees DHS funding, and Maryland Sen. Barbara Mikulski, the top Democrat on the Appropriations Committee. The only Senate Democrat not to formally sign on is Harry Reid, the caucus' leader, who stressed again last week that lawmakers must pass a Homeland Security funding bill with no strings attached. Funding for DHS runs through Feb. 27. "The message we are sending today is clear: We should not play politics with critical homeland security resources that keep our country safe," Shaheen said. Several Senate Democrats also took to the floor Tuesday morning to demand a clean funding bill for the department, which was the only agency slapped with short-term funding under the broader appropriations measure that Congress passed in December."
http://www.politico.com/story/2015/01/democrats-immigration-dhs-funding-bill-114643.html
Obama's immigration action carries limited economic appeal
"But economic experts say Obama should not attempt to link his go-it-alone approach on immigration to any kind of economic windfall. "It's tiny. It won't matter much," former Congressional Budget Office Director Douglas Holtz-Eakin said of the economic impact of Obama's immigration action. "I don't know if it will be perceived as pro-middle class, either," he told the Washington Examiner. Still, Holtz-Eakin and other economists agree that Obama's move could allow certain low-wage workers to receive higher pay and motivate some undocumented immigrants to pursue better jobs now that they have been granted protection from deportation. "You want to match workers and their skills to the right employer," Holtz-Eakin explained. "You don't want people with Ph.D.s driving cabs." However, there are many factors complicating Obama's economic argument. First, the most optimistic economic projections are based on the assumption that nearly all those who qualify for deportation deferrals will sign up for the program. Given that the executive action lacks the permanence of law, many illegal immigrants might choose to not come forward over fears that a future president could reverse Obama's action, analysts said. For example, a recent Migration Policy Institute Study found that just 55 percent of so-called Dreamers eligible for the Deferred Action for Childhood Arrivals program had applied two years after Obama unveiled the policy shift. And conservatives in particular argue that Obama's action will lead to a surge in illegal border crossings, increasing the competition for an already limited pool of jobs. "Simply put, we have more job seekers than jobs," Sen. Jeff Sessions, R-Ala., said. "The White House itself has said that there are three unemployed persons for each one job opening. It is astonishing, therefore, that prominent members [of] Congress wish to see record immigration levels increased yet further." The White House counters that the pessimistic economic assessments further showcase the need for legislative reforms. "To those arguing about modest economic gains, I would simply say, 'Pass a bill,'" a senior administration official told the Examiner. "They are the ones standing in the way of economic progress, not the president." The president's Council of Economic Advisers estimates that Obama's executive action on immigration would increase economic output between 0.4 percent and 0.9 percent over the next decade. The White House also says that expanding the tax base by billions of dollars and increasing the labor force participation rate helps the economy. During his visit to India on Monday, though, Obama acknowledged that unilateral action alone was not enough to attract more high-skilled workers to the United States, saying lawmakers would need to address the matter. And the White House now concedes that many of the illegal immigrants spared from deportation under Obama's sweeping executive action will become eligible for Social Security and Medicare benefits once they reach retirement age. Immigrants would have to work at least 10 years to qualify for Social Security and Medicare benefits, but those entitlement payments will also limit the growth in tax revenue achieved by Obama's executive action."
http://www.washingtonexaminer.com/obamas-immigration-action-carries-limited-economic-appeal/article/2559294?custom_click=rss
EXCLUSIVE: CALIFORNIA DMV ORDERED TO OVERLOOK IDENTITY THEFT BY ILLEGALS
"Illegal aliens may enjoy a free pass on identity theft due to a new investigative policy at California's Department of Motor Vehicles (DMV). The policy, issued last year and effective as of Jan. 1, 2015, directs DMV investigators to overlook identity theft by applicants "who may have attempted to obtain or been issued a license or ID card previously through submission of false information." A DMV source who asked to remain anonymous provided Breitbart News exclusively with a copy of the newly-enacted internal policy memorandum. The document informs DMV investigative officers that past identity theft is acceptable when the illegally-acquired IDs were only used to obtain a driver license, and where the license or ID was not used to commit any other crime. It is unclear how investigators are meant to determine whether a falsely obtained driver license or ID was used solely for driving, or also to commit other crimes, such as using a fraudulently-obtained driver license to open a bank account, to apply for a loan, or even to purchase alcohol. The policy seems to expect applicants to admit voluntarily to using a fraudulent driver license or ID for purposes other than driving a motor vehicle, if they did so. Typically, identity theft may be prosecuted as a felony in California. The new DMV policy may be an attempt to protect illegal aliens from prosecution and conviction for a felony that could lead to their deportation, and disqualify them from President Barack Obama's new "executive amnesty" policy. The source told Breitbart News: "My belief is that this policy came from the governor's office." The source added that a naturalized or natural born U.S. citizen who attempted to obtain a driver license fraudulently would not receive the same consideration, and would be prosecuted as a criminal. "It's unethical and it goes directly against the law enforcement code of ethics," the anonymous source said of the new DMV policy. A spokesperson for the California DMV told Breitbart News that while the agency "can't prove it if someone completely lied on their identity the first time," the DMV is constantly searching for "inconsistent information," and turns relevant cases in to the district attorney's office for prosecution. "There is a chance we could miss someone," she cautioned, but assured Breitbart News that "investigators are constantly looking for cases" of identity theft."
http://www.breitbart.com/california/2015/01/27/exclusive-california-dmv-ordered-to-overlook-identity-theft-by-illegals/
REPORT: CALIFORNIA'S HIGH WELFARE BENEFITS ATTRACT NEW IMMIGRANTS
http://www.breitbart.com/california/2015/01/27/californias-high-welfare-benefits-are-magnet-for-immigrants/
Immigrant accused of killing store clerk was out on bond
"Federal authorities say an immigrant was out on bond and awaiting deportation hearings when he killed a Phoenix-area convenience store clerk over a pack of cigarettes. Apolinar Altamirano, 29, pleaded guilty in 2012 to a burglary charge but did not serve time in prison. U.S. Immigrations and Customs Enforcement took Altamirano into custody on Jan. 3, 2013, after learning of his conviction in Maricopa County in Arizona. But after reviewing his case, ICE found he was eligible for bond, a spokeswoman said in a statement issued Monday."
http://www.washingtontimes.com/news/2015/jan/27/immigrant-accused-of-killing-store-clerk-was-out-o/?utm_source=RSS_Feed&utm_medium=RSS
Convicted human smuggler gets prison for attacking US agent
"A Mexican man must serve nearly seven years in prison for human smuggling and attacking a Border Patrol agent who was checking tunnels for immigrants. Jose Luis Zavala-Rodriguez was sentenced Monday in Laredo. Zavala-Rodriguez last July was convicted of four counts relating to assaulting a federal agent and immigrant transporting. A Border Patrol agent in 2013 was pursuing some immigrants believed to be in the U.S. illegally when the search led to drainage tunnels. Prosecutors say the agent saw several people trying to hide behind some trees next to a building. Investigators say Zavala-Rodriguez was among the group, lunged at the agent, took the officer's stun gun and told other immigrants to help beat the agent. The officer fired his pistol, summoning help. The agent was treated for neck injuries."
http://www.washingtontimes.com/news/2015/jan/27/convicted-human-smuggler-gets-prison-for-attacking/?utm_source=RSS_Feed&utm_medium=RSS
Fear of immigration policy change triggers new wave of Cuban migrants
"President Obama's opening to Cuba has accelerated a surge in Cuban migration to the United States, the latest U.S. statistics show, as many on the island grow worried that America's long-standing immigration benefits for Cubans are now in jeopardy. Last month the Coast Guard intercepted 481 Cubans in rickety boats and rafts, a 117 percent increase from December 2013. But the boaters account for only a fraction of those attempting to reach the United States. At the Miami airport and ports of entry along the Mexican border, the number of Cubans who arrived seeking refuge jumped to 8,624 during the last three months of 2014, a 65 percent increase from the previous year. Many Cubans have heard warnings for years that their unique immigration privileges — which essentially treat anyone from the island who sets foot on U.S. terra firma as a political refugee — would not last forever. And they have seen Cuban American lawmakers such as Sen. Marco Rubio (R-Fla.) increasingly object that too many recent arrivals make a mockery of their refugee perks by going back to the island for cheap dental work or Santeria ceremonies. U.S. officials have repeatedly given assurances that these migration laws have not changed. But the surprise nature of Obama's Cuba move — after 18 months of secret talks with officials of the Castro government — has reinforced the sense that any of the long-standing pillars of U.S. policy toward the island could fall without warning. "Anyone who is thinking about making the leap should do it as soon as possible," said "Pupi," one of the Web users offering advice on busy chat forums such as Cubans in Flight and Cuba in Miami where migrants trade tips and share the stories of their journeys. U.S. Customs and Border Protection could not provide an up-to-date monthly breakdown of Cuban arrivals. But at U.S. border crossings with Mexico, 6,489 Cuban migrants arrived during the last three months of 2014, up from 4,328 the year before. The number of Cubans processed through the agency's Miami field office rose from 893 to 2,135 over that same period."
http://www.washingtonpost.com/world/the_americas/fears-of-immigration-policy-change-triggers-new-wave-of-cuban-migrants/2015/01/27/8d6ca65c-a0e5-11e4-91fc-7dff95a14458_story.html
Plaintiffs in Arizona immigration case seek email records
"Plaintiffs in a lawsuit challenging what's left of Arizona's controversial immigration law want the man who gained notoriety for it to explain why he shouldn't be held in contempt. The plaintiffs say former Senate President Russell Pearce has failed to conduct a reasonable search for records that could show whether he had racial bias. Pearce was among nearly two dozen former and current state lawmakers who received subpoenas regarding the law known as SB1070. A federal judge in September granted a motion to compel Pearce to produce records. The plaintiffs say they received hundreds of pages of emails from others who corresponded with Pearce. But they say Pearce has not fully complied with court orders. Pearce said Tuesday that he's given the plaintiffs more than they requested and won't be intimidated."
http://www.washingtontimes.com/news/2015/jan/27/plaintiffs-in-arizona-immigration-case-seek-email-/?utm_source=RSS_Feed&utm_medium=RSS
Lynch to defend Obama on immigration
Attorney General nominee will walk fine line on 'amnesty'
"Attorney general nominee Loretta Lynch plans to tell senators that she doesn't believe President Barack Obama has blanket power to grant "amnesty" to undocumented immigrants, but she'll argue that the president's sweeping moves on the issue have stayed within the bounds of the Constitution. As her confirmation hearings begin Wednesday in the Senate Judiciary Committee, Lynch will aim for a balancing act with Republicans who hope to derail her nomination by seizing on her views about immigration and Obama's use of executive power, according to a person involved in her preparations…"
http://www.politico.com/story/2015/01/loretta-lynch-hearing-114659.html
Jeb Bush needs a better answer on immigration. ASAP.
"Jeb Bush seems to be trying to have it both ways when it comes to how to solve the problem of undocumented workers in America. Here's Bush: "We need to find a way, a path to legalized status for those that have come here and have languished in the shadows. There's no way that they're going to be deported — no one's suggesting an organized effort to do that. The cost of that would be extraordinary." And here's Bush: "The 40 percent of the people that have come illegally came with a legal visa and overstayed their bounds. We ought to be able to find where they are and politely ask them to leave." That first Bush quote was from his speech to the National Automobile Dealers Association in San Francisco last Friday. The second quote was from the same speech. Democrats joyfully sent around that second quote Tuesday, insisting it was Jeb's "self deportation" moment — a reference to Mitt Romney's insistence during the 2012 campaign that his immigration policy would start with those in the country illegally self-deporting. "Jeb Bush's immigration policy is becoming clear: self deportation with a smile," said Julieta Garibay, co-founder of United We Dream. "Despite his Spanish language skills and poetic talking points, the Bush policy looks like a warmed-up version of Mitt Romney's failed immigration agenda."
http://www.washingtonpost.com/blogs/the-fix/wp/2015/01/27/jeb-bush-needs-a-better-answer-on-immigration/
Will Jeb Bush deport four million illegal immigrants?
http://www.washingtonexaminer.com/will-jeb-bush-deport-four-million-illegal-immigrants/article/2559368?custom_click=rss
SPENDING/BUDGET/ECONOMY:
Boehner to Obama: Back off on college savings plans
"Speaker John Boehner (R-Ohio) urged President Obama on Tuesday to back away from his plan to roll back tax-free savings accounts for college expenses. "It's another example of his outdated, top-down approach – when our focus ought to be on providing opportunity for all Americans," Boehner told reporters. "And so, for the sake of middle-class families, the president ought to withdraw this tax increase from his budget when he submits it soon."  The Speaker also praised Rep. Lynn Jenkins (R-Kan.) for introducing legislation to expand the benefits of the college savings plans known as 529 accounts, and keep withdrawals from the plans tax-free. But Boehner stopped short of saying that he expected the House to vote on the measure, which Jenkins introduced with Rep. Ron Kind (D-Wis.). House Ways and Means Chairman Paul Ryan (R-Wis.) has also welcomd the new bill, but has yet to spell out how or if the committee will act on the measure. Republicans and outside conservative groups, like Grover Norquist's Americans for Tax Reform, were quick to criticize Obama's 529 plans as a middle-class tax hike after the White House rolled them out shortly before the president's State of the Union address."
http://thehill.com/policy/finance/230859-boehner-to-obama-back-off-on-college-savings-plans
Obama to Drop Proposal to End '529' College Savings Plans
"President Obama, facing angry reprisals from parents and from lawmakers of both parties, will drop his proposal to effectively end popular college savings accounts known as 529s, but will keep an expanded tuition tax credit at the center of his college access plan, the White House said Tuesday. The decision came just hours after House Speaker John A. Boehner of Ohio demanded the proposal be withdrawn from the president's budget, due out Monday, "for the sake of middle-class families." But the call for the White House to relent also came from top Democrats, including Representatives Nancy Pelosi of California, the minority leader, and Chris Van Hollen of Maryland, the ranking member of the Budget Committee. Ms. Pelosi pressed the case to senior administration officials on board Air Force One as she flew with the president from India to Saudi Arabia, according to Democratic aides familiar with the discussions. "Given it has become such a distraction, we're not going to ask Congress to pass the 529 provision so that they can instead focus on delivering a larger package of education tax relief that has bipartisan support, as well as the President's broader package of tax relief for child care and working families," a White House official said. The official added that Mr. Obama's proposed increase in the capital gains tax rate and change to the taxation of inherited wealth would be more than enough money to fund the tax plan. What to White House economists was a clearheaded assessment of tax fairness has proved to be a cautionary tale for politicians focusing their efforts on the shriveling middle class and trying to overhaul and simplify the tax code. The idea was to end one tax break tilted toward the wealthy and plow that billion-dollar savings over 10 years into a far larger expansion of another tuition tax credit aimed more squarely at the middle class. But in the days since the plan was rolled out, all anyone seems to remember of Mr. Obama's college access plan is the proposed end to 529 accounts, which has angered more affluent savers, prompted a backlash from Wall Street and the state governments that run the accounts, and given Republicans an opening to claim they are the guardians of the struggling middle class. Mr. Boehner said Tuesday that "529 plans help middle-class families save for college, but now the president wants to tax those plans." The contretemps over college accounts held broader lessons. For one, tax reform and "simplification" sound great in the abstract, but all those tax breaks that would be consolidated have constituencies, many of them vocal. For another, Americans' concept of the middle class is far more elastic than that of economists. "That's as middle class as it gets," Representative Marlin Stutzman, Republican of Indiana, said of 529 college accounts."
http://www.nytimes.com/2015/01/28/us/politics/obama-will-drop-proposal-to-end-529-college-savings-plans.html?emc=edit_na_20150127&nlid=58989559&_r=1
Obama drops plan to end tax breaks for popular college savings accounts
http://www.foxnews.com/politics/2015/01/27/obama-drops-plan-to-end-popular/
Obama's 529 Surrender
But the middle-class should realize they're where the money is.
http://www.wsj.com/articles/obamas-529-surrender-1422404519?mod=rss_opinion_main
Obama Abandons Plan To Tax Americans' College Savings
http://dailycaller.com/2015/01/27/obama-abandons-plan-to-tax-americans-college-savings/
White House drops plan to scale back college savings plans
http://www.washingtontimes.com/news/2015/jan/27/white-house-drops-plan-to-scale-back-college-savin/?utm_source=RSS_Feed&utm_medium=RSS
Obama scraps plan to tax college accounts
http://thehill.com/policy/finance/230931-obama-drops-plan-to-tax-college-plans
Obama Drops Plan to Raise Taxes on '529' College Savings Accounts
President's Plan Sparked Criticism Over Potential Impact on Middle Class
http://www.wsj.com/articles/obama-drops-plan-to-raise-taxes-on-529-accounts-1422390991
Obama Is Already Walking Back One of His State of the Union Proposals
http://www.theblaze.com/stories/2015/01/27/obama-is-already-walking-back-one-of-his-state-of-the-union-proposals/?utm_source=TheBlaze.com&utm_medium=rss&utm_campaign=story&utm_content=obama-is-already-walking-back-one-of-his-state-of-the-union-proposals
Obama shelves tax on 529 college savings plans
"…Republicans had taken political aim at the president's plan to tax 529s earlier in the day. "For the sake of middle-class families, the president ought to withdraw this tax increase from his budget when he submits it soon," Boehner said Tuesday morning. Reps. Lynn Jenkins, R-Kansas, and Ron Kind, D-Wis., introduced a bill to expand 529 plans Monday in response to the president's proposal. Paul Ryan, the Republican chairman of the House committee with jurisdiction over taxes, said in a statement approving of the bipartisan-authored bill that "we should strengthen these tools, not tax them away." The 529 savings plans are intended to help families that are not wealthy save for tuition and other college expenses, but they are generally used by higher-earning families, according to the White House. Last week, Obama economic adviser Jason Furman defended the president's education proposal on the grounds that it would greatly expand tax credits as a whole, while the 529 provision would only affect a smaller amount of tax breaks for wealthier families."
http://www.washingtonexaminer.com/obama-shelves-tax-on-529-college-savings-plans/article/2559366?custom_click=rss
Royce introduces bill to halt affordable housing funds
"Rep. Ed Royce (R-Calif.) reintroduced legislation on Tuesday that would stop the Federal Housing Finance Agency (FHFA) from financing affordable housing trust funds at taxpayer-backed mortgage giants Fannie Mae and Freddie Mac. Royce's move comes after FHFA Director Mel Watt spent four hours testifying earlier Tuesday before the House Financial Services Committee, of which Royce is a member. Watt, a former Democratic congressman from North Carolina, announced in December that the agency would begin financing the Housing Trust Fund and Capital Magnet Fund, reversing the administration's 2008 decision to cut funding following the economic collapse. Royce's legislation, dubbed the Pay Back the Taxpayers Act, would restrict Watt from carrying out that directive. There is no companion legislation in the Senate. Royce and House Republicans argue that Watt should direct Fannie and Freddie's recent profits to the U.S. Department of Treasury. They argue that the trust funds are a "slush fund" that puts taxpayers at risk by financing housing loans to people in the U.S. who can't afford to purchase a home."
http://thehill.com/policy/finance/230928-royce-introduces-bill-to-halt-affordable-housing-trusts
Mike Lee: Tax reform shouldn't penalize single-worker families
"If you've been following national politics lately, you might have noticed the two political parties seem to have found some common ground. Almost everyone in Washington today is talking about the same thing: helping America's working and middle-class families. This is a welcome, if overdue, development. Today, far too many moms and dads — married and single, in Utah and across the country — are working harder than ever to make ends meet. But beneath the surface of political spin, there are important differences in how exactly the left and right propose to reduce the burdens holding back American families. In his State of the Union address last week, President Obama called for "lowering the taxes of working families and putting thousands of dollars back into their pockets every year." As a proponent of tax fairness for families myself, I was encouraged to hear the president acknowledge the struggles of America's working parents. But the actual policy the president proposed falls short of the standards I believe must guide all government reforms — standards that he set out himself in the same speech: that "everyone plays by the same set of rules." The problem with the president's proposal is that he wants to cut taxes for only one particular type of family. Specifically, the president proposed a new $500 tax credit only for families with two incomes, and he called for an increase in the child-care tax credit. That is, he wants to use the tax code to reward two-income couples who put their children in commercial day care, while leaving behind couples who choose to have mom or dad stay at home. The president is right that it takes a great deal of time, money and energy to raise children. But why should politicians reward some family arrangements and penalize others? Every family has to make its own tradeoffs when determining how to divide responsibilities inside and outside the home — government shouldn't put its thumb on the scale one way or another. Rather, policy should strive to treat all such choices equally, giving every family — regardless of its structure, income and values — the flexibility to make the choices best for them. That's the idea behind my own tax reform proposal, which would eliminate preferential tax benefits for this or that parental choice and replace all of those with a new tax credit of $2,500 per child. Under my plan, families would be eligible for the credit regardless of whether they had one income or two, or whether they used commercial day care or chose to have mom or dad stay home with the kids. What each family did with the money would be up to them, not the government, as it should be. Just as my plan wouldn't give preferential treatment to one kind of parent over another, it also wouldn't privilege parents over taxpayers without children. On the contrary, it's designed to correct the unfair over-taxation of parents in the current system."
http://www.deseretnews.com/article/865620442/Tax-reform-shouldnt-penalize-single-worker-families.html
House Democrats, emboldened by GOP stumbles, rally around populist tax plan
GOP divisions on abortion, immigration allow minority party to claim moral high ground
"House Democrats are feeling emboldened as they head to their annual issues conference and a pep talk from President Obama in Philadelphia this week, relishing a series of stumbles by the Republican majorities in Congress and rallying around a populist tax-the-rich agenda that they are convinced will score points with voters. Rep. Steve Israel of New York, who headed up House Democrats' campaign operation last year and now runs the Policy and Communications Committee, said Tuesday that his party had quickly regained its footing after taking a beating in the November elections. "The opening weeks of this Congress have not been kind to the Republicans. They have been a reminder to middle-class Americans that the Republican priorities are wrong," he said. Republican leaders have already had to scratch bills dealing with abortion and border security, while scrambling to repair deep fissures in the conference. The divisions among Republicans on abortion and immigration gave Democrats an opening to claim they had the high ground on those hot-button issues. Presenting themselves as champions of the middle class and Republicans as allies of the rich, Democrats have embraced the liberal agenda that Mr. Obama presented last week in his State of the Union address. The plan included a plan to raise taxes on the wealthy and give a slew of tax breaks to middle-class families, free tuition at community colleges, boost the minimum wage and mandate employers provide paid sick leave. Mr. Israel said these "paycheck" issues will pay off for Democrats in the 2016 elections. "If we spend the next two years standing up on the floor every day demanding a middle-class tax cut, and Republicans spend the next two years blocking it in order to protect the 'trust fund loophole,' then we are in a very good position," he said. "And I think that's what the next two years will look like." House Democrats will huddle at the Sheraton Society Hill Hotel in Philadelphia from Wednesday through Friday to hone the message and plot strategy. Mr. Obama is scheduled to deliver the keynote address to the conference Thursday evening. The Democrats' rising spirits follow weeks of soul searching after the elections, when the president and other party leaders decided that they needed bolder liberal policies to win over middle-class voters. Rep. James P. McGovern, Massachusetts Democrat, insisted that the party's "hand-wringing" had been overplayed in the media. But he said the agenda laid out by Mr. Obama had galvanized the party."
http://www.washingtontimes.com/news/2015/jan/27/house-democrats-emboldened-by-republican-stumbles-/?utm_source=RSS_Feed&utm_medium=RSS
The Debt: Mission Unaccomplished
"Oh, the debt. Yawn. How passe. How 2009. Once, President Obama held a summit on fiscal responsibility (2009). Once, he gave an entire speech devoted to the subject (2011). Once, his State of the Union addresses (2010, 2011, 2013) were studded with double-digit references to the problem of sky-high deficits and lingering mountains of debt. Now, the topic receives just glancing mention, a clause ("shrinking deficits") in a series of presidential back-pats, and a refutation of warnings of Apocalypse Soon. "At every step, we were told our goals were misguided or too ambitious; that we would crush jobs and explode deficits," Obama said in this year's State of the Union address. "Instead, we've seen the fastest economic growth in over a decade, our deficits cut by two-thirds, a stock market that has doubled, and health care inflation at its lowest rate in 50 years." He didn't say "mission accomplished," but that was the unmistakable point. Except the mission isn't, as the Congressional Budget Office and its departing (Democratic) director, Douglas Elmendorf, usefully pointed out this week in the CBO's annual report on the nation's finances. Yes, the presidential math is correct: The deficit has shrunk from its jaw-dropping heights ($1.4 trillion in 2009) to a projected $468 billion this year. A pile of money, to be sure, but eminently manageable as a percentage of the economy — 2.6 percent, about the historical average, compared with 9.8 percent in 2009. But this column isn't about the deficit — it's about the debt, the lingering, and potentially dangerous, hangover of years of spending beyond our means, plus the hammer-blow of the financial crisis. The CBO put the ugly picture of the trajectory of federal debt on the cover of this year's report, and for good reason. At the end of this fiscal year, debt held by the public (the most relevant measure of federal debt) will be 74 percent of gross domestic product. That is, as the CBO notes, "more than twice what it was at the end of 2007 and higher than in any year since 1950." Scarier still, it's getting worse, not better; beginning in 2018, deficits start to grow again. As a result, "by 2025, in CBO's baseline projections, federal debt rises to nearly 79 percent of GDP." This is a good time to pause, and give credit. First, for the deficit reduction already, painfully accomplished — $4 trillion in spending cuts and tax increases. Some of the cutting (the blunt instrument of sequestration) is dumb, and the promised trims may be unsustainable. Still, that's not chump change. Second, for the slower growth of health care costs, the biggest driver of long-term deficits. In 2013, according to statistics compiled by Medicare actuaries, spending grew 0.5 percent less than the previous year, the result of lower costs in both private health insurance and Medicare. The CBO has concluded that "the slowdown in health care cost growth has been sufficiently broad and persistent" to reduce significantly its spending projections for federal health care programs. Nonetheless, the future is not pretty. Obama, circa 2011, helped explain why. "We have to get back on a path that will allow us to pay down our debt," he said. "Even after our economy recovers, our government will still be on track to spend more money than it takes in throughout this decade and beyond. That means we'll have to keep borrowing more from countries like China. That means more of your tax dollars each year will go toward paying off the interest on all the loans that we keep taking out." This year, thanks to historically low rates, interest payments on the debt are projected to total $227 billion. By 2025, according to the CBO, that price tag will more than triple, to $827 billion. Even aside from the opportunity costs of devoting so much of the budget to interest payments, there are, the CBO warns, other "serious negative consequences for both the economy and the federal budget." One is that the government's insatiable appetite for debt will raise the cost of private-sector borrowing, lowering economic growth. Another is that, unlike at the start of the financial crisis when debt amounted to just (!) 43 percent of GDP, the overhang of already huge debt could "restrict policymakers' ability to use tax and spending policies to respond." The administration, Congress and the country should be talking about the hard choices necessary to deal with this problem. Instead, we see calculated indifference and political grandstanding, including by a president who ought to know better."
http://www.realclearpolitics.com/articles/2015/01/28/the_debt_mission_unaccomplished_125416.html
CBO Director Predicts Debt Future, Warns Of Increased 'Risk Of A Fiscal Crisis' [VIDEO]
"Appearing before the House Budget Committee, Congressional Budget Office director Douglas Elmendorf testified Tuesday morning that the nation's debt will exceed 100 percent of GDP within 25 years, and continue a precipitous rise from there. Elmendorf called the rise a "trend that could not be sustained" and one that will eventually bring "the risk of a fiscal crisis." The CBO head added that by the end of 2015, federal debt "held by the public" will be 74 percent of GDP, "more than twice what it was at the end of 2007, and higher than any year since 1950." "Although the deficits in our baseline projections remain roughly stable as a percentage of GDP through 2018, as I noted, they rise after that," Elmendorf said. "The deficit in 2025 is projected to be $1.1 trillion, or 4% of GDP, and cumulative deficits over the 2016 to 2025 period are projected to total $7.6 trillion." "We expect that federal debt held by the public will amount to 74% of GDP at the end of this fiscal year, more than twice what it was at the end of 2007, and higher than in any year since 1950," the CBO director said. "By 2025, in our baseline projections, federal debt rises to nearly 79% of GDP." "When CBO last issued long-term budget projections in the summer, we projected that, under current law, debt would exceed 100 percent of GDP 25 years from now, and would continue on an upward trajectory thereafter. That trend that could not be sustained," Elmendorf continued."
http://dailycaller.com/2015/01/27/cbo-director-predicts-debt-future-warns-of-increased-risk-of-a-fiscal-crisis-video/
CBO DIRECTOR PREDICTS UNSUSTAINABLE DEBT, 'HEIGHTENING THE RISK OF FISCAL CRISIS'
"CBO Director Douglas Elmdorf testified that debt will exceed 100% of GDP within 25 years and continue to rise, a "trend that could not be sustained" and would eventually heighten "the risk of a fiscal crisis" before the House Budget Committee on Tuesday. "Although the deficits in our baseline projections remain roughly stable as a percentage of GDP through 2018, as I noted, they rise after that. The deficit in 2025 is projected to be $1.1 trillion, or 4% of GDP, and cumulative deficits over the 2016 to 2025 period are projected to total $7.6 trillion. We expect that federal debt held by the public will amount to 74% of GDP at the end of this fiscal year, more than twice what it was at the end of 2007, and higher than in any year since 1950. By 2025, in our baseline projections, federal debt rises to nearly 79% of GDP. When CBO last issued long-term budget projections in the summer, we projected that, under current law, debt would exceed 100 percent of GDP 25 years from now, and would continue on an upward trajectory thereafter. That trend that could not be sustained.  Such large and growing federal debt would have serious negative consequences, including increasing federal spending for interest payments, restraining economic growth in the long term, giving policymakers less flexibility to respond to unexpected challenges, and eventually heightening the risk of a fiscal crisis" he stated."
http://www.breitbart.com/video/2015/01/27/cbo-director-predicts-unsustainable-debt-heightening-the-risk-of-fiscal-crisis/
The Growth Imperative
"Late last year the Bureau of Labor Statistics (BLS) issued a revealing report on the stagnating incomes and consumption patterns of American families over the last several years. President Obama responded to that report by meeting with corporate leaders to "jawbone" them to raise wages and hire more workers, much like President Hoover did in the early years of the Great Depression. Mr. Obama's approach is unlikely to work any better today than it did in the 1930s. He followed up in his State of the Union address with an equally unhelpful plan to raise the incomes of the middle class by raising taxes on the wealthiest one percent of income earners. The BLS's Consumer Expenditure Survey, a detailed study of the spending patterns of 35,000 randomly selected households, paints a grim portrait of middle class families trying to maintain their standard of living in the face of stagnant or falling incomes and rising costs for necessities like rent, transportation, and health insurance. Middle class families – defined as those falling in the middle quintile of the income distribution with incomes between roughly $35,000 and $60,000 in 2013 – reported incomes that were essentially flat between 2009 and 2013 and expenditures that increased by slightly less than 3 percent. Households in the income quintiles just below and above the middle reported similar patterns of flat incomes and slightly increased expenditures. During these years of "economic recovery" – 2009 to 2013 – consumer inflation increased by nearly 9 percent, leaving real incomes for the middle class that were much lower at the end of the period than at the beginning. Last month (December 2) the Wall Street Journal published an illuminating article as a follow up to the BLS study that cast additional light upon the current middle class "squeeze." In interviews with middle class households in different parts of the country, reporters found that families are deliberately altering their patterns of consumption in response to rising costs and stagnant incomes. "With health care and other costs rising," they write, "consumers spent less on furniture, entertainment, and even child care." Consumers are also spending much more on newer household items like cell phone service (up 49 percent from 2007) and home Internet service (up 81 percent). The BLS study emphasizes once again that the middle class continues to suffer financially from the disappointing recovery from the recession of 2008-2009. It should come as no surprise that middle class incomes are far more sensitive to the overall growth in the economy than to incremental adjustments in tax and spending policies. Between 2009 and 2013, real GDP increased by a less than 6 percent, or by something like 1.5 percent per year, a rate of growth that goes a long way toward explaining stagnating middle class incomes and consumption. By contrast, in the 1984-89 recovery, real GDP increased by more than 26 percent, while middle class incomes and expenditures grew by 30 percent and 26 percent respectively (according to BLS surveys). Between 1993 and 1999, real GDP increased by 26 percent while middle class incomes and consumption increased by 26 percent and 22 percent. Even during the relatively weak recovery from 2001 to 2007, middle class incomes and expenditures increased by healthy double-digit margins. Recent improvements in the U.S. economy will have to be sustained for several more quarters before they can have much of an impact on middle class incomes and spending. The United States, as many have said, has a "growth problem," but it is one that goes beyond the current slow recovery and the financial crisis of 2008. Economic growth has been slowing decade by decade since the heyday of post-war prosperity during the 1950s and 1960s when real GDP grew at average rates of more than 4 percent per year. It was not uncommon during that era for the U.S. economy to expand at rates in excess of 6 percent per year. During the 1970s, real GDP expanded at an average rate of 3.7 percent per year; in the 1980s by 3.5 percent; and in the 1990s by 3.2 percent per year. Following the "technology bust" and recession of 2000-2001, real GDP expanded by just 2.6 percent per year through 2007. During the recovery from the financial crisis, growth rates fell still further and in step with the multi-decade pattern of decline. If it is any consolation to Americans, European and Japanese economies have fared even worse. This point is illustrated more clearly in the chart below, which displays the pattern of real GDP per capita economic growth from 1950 through 2013. The pattern is displayed in five-year moving averages in order to remove the "noise" of year-to-year changes so that the long-term trend can be seen more clearly. As the chart suggests, the U.S. economy has gone through three extended boom periods over the past sixty-plus years: the first in the 1960s, the second in the 1980s, and a third in the 1990s. Yet each recovery has been less robust in GDP growth than its predecessor. In between, the nation has gone through periods of sluggish growth, including an extended one in the 1970s that set the stage for the fairly robust recoveries of the Reagan and Clinton years. From the late 1990s onward, the pattern has been steadily downward, and much more sharply and for much longer than in previous sluggish periods…"
http://www.realclearpolitics.com/articles/2015/01/27/the_growth_imperative_125395.html
Obama's illusory economic recovery (Jan. 25th)
Official statistics ignore the real hardships families face
http://www.washingtontimes.com/news/2015/jan/25/stephen-moore-obamas-illusory-economic-recovery/
How Student Debt Harms the Economy
In 2010-13, the percentage of younger people owning part of a new business dropped to 3.6% from 6.1%.
http://www.wsj.com/articles/mitchell-e-daniels-how-student-debt-harms-the-economy-1422401693
Budget committee spars over debt and taxes
"Members of the House Budget Committee on Tuesday sparred over how Congress can reverse the nation's debt and stir economic progress over the next decade. An annual report the Congressional Budget Office (CBO) unveiled Monday said by the end of 2015, debt is projected to reach the highest level since 1950. In order to reverse rising debt, CBO recommended Congress make "significant changes" to tax and spending policies that would amount to higher taxes and less government spending.  "Really? We can erase all of this just by raising revenue?" asked Rep. Todd Rokita (R-Ind.), the vice chairman of the Budget panel, during its first hearing Tuesday. "I think, yes, congressman, is the answer to your question," CBO Director Doug Elmendorf responded.  Elmendorf reiterated findings from a CBO report last summer that said if lawmakers passed a $2 trillion deficit-reduction plan, the debt would equal 75 percent of gross domestic product (GDP) by 2039. If Congress, however, pushed through a $4 trillion deficit-reduction plan, CBO said the debt would reduce to 42 percent of GDP by that same year. Obama is asking Congress to raise taxes on the wealthy and large financial institutions in order to provide tax breaks for the middle class. House Budget Committee Chairman Tom Price (R-Ga.) slammed proposals for higher taxes and said spending is the problem. "This is at the same time that the amount of revenue that will be coming in to the government will be above the historic average. In other words, this is not a revenue problem. It's a spending problem," he said. Rep. Chris Van Hollen (Md.), the committee's ranking Democrat, said the economy recovered from the recession after the government didn't follow the advice of Republicans and Europeans to "cut, cut, cut." "The reality is, as of today, since 2010, more jobs in the U.S. have been created in the U.S. than in Europe, Japan and all advanced economies combined. Good thing we pursued a different course," he said.  CBO estimates the deficit will drop to $468 billion by the end of September and will continue to shrink within the next few years. By 2018, CBO projects the deficit will shoot up again, winding up at $1.1 trillion in 2025. The economy is expected to grow at a solid pace, but the rate of GDP growth will be much slower than growth during the 1980s and 1990s. Rep. Marlin Stutzman (R-Ind.) said he doubts that more government spending and higher taxes are the appropriate solution to change the debt trajectory and spur economic growth. People in the U.S., Stutzman said, are blaming Washington, D.C. and not their employers for the government taking money out of their paychecks. "We continue to see Washington take more and more of it and that's where they're frustrated," he said, whether it's the gas tax, Social Security or President Obama's new plan to pay for free community college. Both Democrats and Republicans on the panel agreed U.S. workers are still not earning enough money because of wage stagnation. Elmendorf told the committee that greater globalization — goods and services made overseas that are delivered cheaply to the U.S. — is one reason why income has not gone up. "This is not a new problem," said Van Hollen, who said he was looking forward to working with Price to boost wages."
http://thehill.com/policy/finance/230864-budget-committee-spars-over-ways-to-reverse-debt-improve-economy
Bernie Sanders wants to cut the "deficits" by spending trillions more
http://hotair.com/archives/2015/01/27/bernie-sanders-wants-to-cut-the-deficits-by-spending-trillions-more/
Hatch warns of waiting on trade promotion authority
"Senate Finance Committee Chairman Orrin Hatch (R-Utah) said Congress must pass trade promotion authority (TPA) before the Obama administration completes work on a massive Asia-Pacific trade agreement. Hatch warned during a Tuesday hearing that "it would be a grave mistake for the administration to close TPP before Congress enacts TPA."  "Doing so may lead to doubt as to whether the U.S. could have gotten a better agreement, ultimately eroding support for TPP and jeopardizing its prospects for passage in Congress," he said. U.S. Trade Representative Michael Froman, who testified before House and Senate committees said negotiations are nearly done on the Trans-Pacific Partnership (TPP).  Meanwhile, Froman said the 12-nation TPP is inching closer to the finish line, and the time frame for completing TPP is "a small number of months." "We are not done yet but I feel confident that we are making good progress and we can close out a positive package soon," Froman told Senate Finance lawmakers. He told lawmakers that trade promotion authority, also known as fast-track, would apply a broad framework for the White House to negotiate trade agreements, including the TPP and the deal between the European Union and the United States. Froman argued that fast-track, which allows trade deals to go through Congress unamended, also gives Congress a bigger stake in the discussions and their ability to steer the contents of agreements. Trade supporters have argued that the 11 other nations negotiating TPP won't put forward their best offers without the assurance that Congress won't change the agreement. But House Ways and Means Committee ranking member Sander Levin (D-Mich.) said the focus should remain on the TPP and Congress shouldn't give up its leverage on fast-track until lawmakers are "fully confident that USTR is on a clear path toward effectively meeting" trade goals. Congress needs a fully active role to get TPP right, he said. The Tuesday hearings covered a broad range of issues from agriculture market access to currency manipulation concerns. While Froman said that the Obama administration is very concerned about currency manipulation, he deferred to Treasury Secretary Jack Lew, whose agency handles the issue. Sen. Charles Schumer, (D-N.Y.) said he was disappointed to learn that currency provisions won't be part of the TPP and that means he most likely won't support the agreement under those circumstances. Sen. Debbie Stabenow (D-Mich.), who along with Levin is considering standalone currency legislation, said dealing with currency values "is an absolutely critical issue in terms of making sure that American workers, American people are getting a good deal of trade agreement." Republican Sen. Rob Portman (Ohio), a former U.S. Trade representative, told Froman that while he understands that currency is a Treasury issue, the issue is about intervention and there is broad Democratic and Republican concern about the issue that he says affects the so-called level playing field for the United States with all of its trading partners."
http://thehill.com/policy/finance/230943-hatch-warns-of-waiting-on-trade-promotion-authority
Asia trade deal coming together quickly, Froman says
"In the face of sometimes open Democratic skepticism, President Obama's top trade adviser told lawmakers Tuesday that an ambitious trade deal with Asia could be finished in the next few months. U.S. Trade Representative Michael Froman's testimony before the Senate Finance Committee was welcomed by supporters of the proposed Trans-Pacific Partnership, but faced criticism from some panel Democrats and from protesters who said the agreement was being rushed through. Talks on the TPP pact involving 12 Pacific Rim nations are set to conclude within a "small number of months," Mr. Froman told the panel."
http://www.washingtontimes.com/news/2015/jan/27/michael-froman-trans-pacific-partnership-asia-trad/?utm_source=RSS_Feed&utm_medium=RSS
Republicans affirm support for Obama's trade agenda
http://www.washingtonexaminer.com/republicans-affirm-support-for-obamas-trade-agenda/article/2559352?custom_click=rss
Critical of Obama's past actions, GOP now wants to give him more power on trade
"Republicans have consistently railed at President Obama's exercise of his executive authority, disparaging him as "an emperor" who has ignored Congress on immigration, climate and Cuba. Now that they fully control the Congress, those same Republicans critics are on the verge of handing the president expansive new powers to circumvent those who want to stand in his way on trade. GOP leaders in both chambers are close to introducing legislation that would grant the administration broad authority to finalize one of the largest free-trade pacts in the nation's history. Lawmakers would not be allowed to amend the terms, and Congress would be required to hold a relatively quick up-or-down vote that could not be filibustered. The aim of such fast-track legislation, formally known as trade-promotion authority (TPA), is to give U.S. negotiators more leverage to complete a deal by assuring their international counterparts that changes could not be made after the fact. Obama called for the powers in his State of the Union address, and his push represents a rare area of common cause with Republicans. Though the GOP has spent the past several months accusing the president of abusing his powers by sidestepping Congress on a number of issues, only a small number of conservative lawmakers has lobbied against granting Obama the additional authority on trade. Just 19 Republicans signed a letter last month warning against pursuing the fast-track legislation during the lame duck session, and none attended a tea party group's news conference on Capitol Hill two weeks ago to denounce the push. On Tuesday, Senate Finance Committee Chairman Orrin G. Hatch (R-Utah) and House Ways and Means Committee Chairman Paul Ryan (R-Wis.) are scheduled to preside over separate hearings on the administration's trade agenda. Both committees are expected to move forward with legislation in the next several weeks, with the aim of passing a bill through Congress by the end of April, congressional aides said. Senate Majority Leader Mitch McConnell (R-Ky.) and House Speaker John A. Boehner (R-Ohio) both support the push."
http://www.washingtonpost.com/politics/critical-of-obamas-past-actions-gop-now-wants-to-give-him-more-power-on-trade/2015/01/27/5e4d3156-a596-11e4-a06b-9df2002b86a0_story.html?wprss=rss_politics
Pentagon docs: Obama to request big Pentagon budget hike
"President Barack Obama will ask Congress for a hefty, almost 8 percent boost for the Pentagon, including $5.3 billion to equip and train Iraqi soldiers and moderate Syrian rebels to fight Islamic State militants in the Middle East. Obama will ask for $534 billion for the core budget of the Defense Department – a $38 billion increase – according to "pre-decisional" Pentagon documents obtained by The Associated Press on Tuesday. That means there could be some slight changes when the budget actually comes out Monday. The Pentagon witnessed major budget cuts with the imposition of so-called budget sequestration in 2013 and has been held at a freeze since then. Military brass say the bleaker budgets have forced cuts in flying hours, troop training and maintenance of military equipment. The agency was due for just a $3 billion increase under caps set in a 2011 budget pact. The increases are likely to find support among defense hawks on Capitol Hill, but Republicans controlling Congress are only in the early stages of figuring out how to pay for them. Simply taking the money from domestic agencies is sure to be opposed by the White House and could lead to gridlock in Washington. "The sequester is hurting our national security and undermining our defense," Rep. Steny Hoyer, D-Md., told reporters Tuesday. But he warned against cutting domestic programs like education and research to boost the Pentagon's budget. "You'll undermine investments in education, research, health and other matters critically important to individuals and our country's economy and shift that money to the defense side." House Budget Committee Chairman Tom Price, R-Ga., said Republicans are considering cuts to so-called mandatory programs to find money for the Pentagon but a decision is still far away."
http://www.washingtontimes.com/news/2015/jan/27/pentagon-docs-obama-to-request-big-pentagon-budget/?utm_source=RSS_Feed&utm_medium=RSS
The Obama Administration Goes After Bad Labor Market Regulations
"The Obama administration will take a stab in it's new budget at important labor market impediment: occupational licensing. Econ blog readers will be familiar with these laws that set frequently overly burdensom rules for who can do certain jobs. They often require far more training than is necessary, expensive classes and tests, and sometimes even degrees before someone can legally do job. While economists have long argued these regulations are a serious problem in need of attention, it's something that gets way too little attention from politicians. But here is what the Obama administration is going to try to do about this: "The president's budget, to be unveiled on Monday, will include $15 million for states to analyze the costs and benefits of their licensing rules, identify best practices and explore making licenses portable across state lines. "We would like all states to ask whether licensing requirements meet a cost-benefit test," said Betsey Stevenson of the president's Council of Economic Advisers. Jeffrey Zients, who heads the National Economic Council, added, "Ultimately, a worker that can do the job should be able to get the job." The budget will also include $500 million to develop industry-recognized credentials that community colleges could teach to and employers could use for hiring, potentially reducing the need for state-sanctioned licenses in the future." This is great news that the Obama administration is going to try to do something about this. Figuring out what the federal government can do in an area that is usually considered the purview of states has been a tough nut to crack for licensing critics. While I am not entirely confidant that what they are trying to do here is going to make a difference, the low cost of this spending relative to the huge potential gains make trying this worthwhile. Current and former Obama administration economists Betsey Stephenson and Alan Krueger deserve high praise for getting this topic on the administration's agenda.  Now, while I mostly want to heap praise upon the administration for focusing on this issue, I do want to mention why I'm somewhat skeptical that this will matter. It's because the same forces that have led to the current bad regulations are also going to resist any changes."
http://www.forbes.com/sites/modeledbehavior/2015/01/27/the-obama-administration-goes-after-bad-labor-market-regulations/
IRS chief heading back to Capitol Hill
"Koskinen will appear before the Senate Finance Committee on Feb. 3, in a hearing examining IRS operations and President Obama's latest budget.  The IRS chief has pressed lawmakers to increase funding for his agency throughout his tenure, but instead saw Congress slash his budget in December. Koskinen will also be coming to Capitol Hill in the midst of the first tax filing season where the IRS is dealing with some major planks of ObamaCare, including the tax credit offered to help purchase insurance."
http://thehill.com/policy/finance/230941-irs-chief-heading-back-to-capitol-hill
U.S. business spending weakens, but consumers upbeat
"U.S. business investment spending fell for a fourth straight month in December, a sign that slowing global growth may be weighing on the economy, but consumers remained upbeat and new home sales in December hit their highest level since June 2008. "The drop in (capital spending) will weigh on growth, though stronger consumer spending should keep GDP from slowing too much," said Chris Low, chief economist at FTN Financial in New York. The Commerce Department said non-defense capital goods orders excluding aircraft, a closely watched proxy for business spending plans, dropped 0.6 percent last month after a similar decline in November. Orders for these so-called core capital goods started falling in September, the longest downward stretch since 2012. Economists, who had expected a 0.5 percent gain, said the surprise drop last month likely reflected weak overseas demand for a wide range of U.S. capital goods and declining demand at home for energy-related equipment. A strengthening U.S. dollar may also have been a factor, analysts said. The dollar gained 12.8 percent last year and is up 4.2 pct so far in 2015 against a basket of currencies, making U.S. exports more expensive."
http://www.reuters.com/article/2015/01/27/us-usa-economy-durablegoods-idUSKBN0L01M320150127
1 in 3 on Disability Have Mental Disorder; 42.9% in D.C.
"One in three, or 35.2 percent, of people getting federal disability insurance benefits have been diagnosed with a mental disorder, according to the latest data from the Social Security Administration (SSA). Washington, D.C., the seat of the federal government, ranked in the top-ten list of states where disabled beneficiaries were diagnosed with mental problems. In 2013, the latest data from SSA show there were 10,228,364 disabled beneficiaries, up 139,625 from 2012 when there were 10,088,739 disabled beneficiaries. Disabled beneficiaries have increased 49.7 percent from a decade ago in 2003 when there were 6,830,714 beneficiaries; and the number is up 14.3 percent from the 8,945,376 beneficiaries in 2009, the year President Obama took office."
http://www.cnsnews.com/news/article/ali-meyer/1-3-disability-have-mental-disorder-429-dc
COMMON CORE:
Choose To Refuse: Say "No" to PARCC/SBAC Testing
"This is National School Choice Week, but I want to talk about parents' school testing choice. Moms and dads, you have the inherent right and responsibility to protect your children. You can choose to refuse the top-down Common Core racket of costly standardized tests of dubious academic value, reliability and validity.  Don't let anyone tell you otherwise. I'm reminding you of your right to choose because the spring season of testing tyranny is about to hit the fan. Do you object to the time being taken away from your kids' classroom learning? Are you alarmed by the intrusive data-sharing and data-mining enabled by assessment-driven special interests? Are you opposed to the usurpation of local control by corporate testing giants and federal lobbyists? You are not alone, although the testing racketeers are doing everything they can to marginalize you. In Maryland, a mom of a 9-year-old special needs student is suing her Frederick County school district to assert her parental prerogative. Cindy Rose writes that her school district "says the law requires our children be tested, but could not point to a specific law or regulation" forcing her child to take Common Core-tied tests. Rose's pre-trial conference is scheduled for Feb. 4. The vigilant mom warns parents nationwide: "While we are being treated like serfs of the State, Pearson publishing is raking in billions off our children." And she is not just going to lie down and surrender because some bloviating suits told her "it's the law." Pearson, as I've reported extensively, is the multibillion-dollar educational publishing and testing conglomerate — not to mention a chief corporate sponsor of Jeb Bush's Fed Ed ventures — that snagged $23 million in contracts to design the first wave of so-called "PARCC" tests. The Partnership for Assessment of Readiness for College and Careers raked in $186 million through the federal Race to the Top program to develop the nationalized tests "aligned" to the Common Core standards developed in Beltway backrooms. As more families, administrators and teachers realized the classroom and cost burdens the guinea-pig field-testing scheme would impose, they pressured their states to withdraw. Between 2011 and 2014, the number of states actively signed up for PARCC dropped from 24 (plus the District of Columbia) to 10 (plus D.C.). Education researcher Mercedes Schneider reports that the remaining 10 are Arkansas, Colorado, Illinois, Maryland, Massachusetts, Mississippi, New Jersey, New Mexico, Ohio and Rhode Island. State legislators and state education boards in Utah, Kansas, Alaska, Iowa, South Carolina and Alabama have withdrawn from the other federally funded testing consortium, the $180-million tax-subsidized Smarter Balanced Assessment Consortium, which administered field tests last spring to three million students in 23 states…"
http://www.realclearpolitics.com/articles/2015/01/28/choose_to_refuse_say_no_to_parccsbac_testing_125413.html
LOUISIANA SEN. DAVID VITTER INTRODUCES BILL PROHIBITING FEDERAL MANDATE OF COMMON CORE STANDARDS
"To honor National School Choice Week, Louisiana U.S. Sen. David Vitter (R) announced Monday that he has introduced the Local Control of Education Act, a measure that would ban the federal government from mandating the adoption of specific standards—such as the Common Core standards—as well as curriculum and assessments. The proposed legislation would permit states that have rejected these standards to still qualify for federal grants and waivers. States were incentivized to adopt common standards through a competitive grant program—Race to the Top—in President Obama's stimulus bill in 2009. Additionally, states that adopted the uniform standards could be eligible for a waiver from the onerous restrictions of the federal No Child Left Behind law. "When it comes down to it, I trust folks in Louisiana to make decisions regarding their children's education far more than I trust bureaucrats in Washington," said Vitter in a press release. "Parents, along with local teachers, principals, and education leaders in our communities, know best on how to spend our education tax dollars. We should reduce the size and scope of the federal government in our classrooms and return curriculum decision-making and use of taxpayer dollars to those closest to the students." In addition to the Local Control of Education Act, Vitter has also introduced bills that would expand school choice opportunities for low-income children and allow taxpayers who homeschool their children to be eligible for tax deductions for instructional expenses."
http://www.breitbart.com/big-government/2015/01/27/louisiana-sen-david-vitter-introduces-bill-prohibiting-federal-mandate-of-common-core-standards/
MISC.:
Americans hate the federal government now more than ever
"If you have to deal with the federal government — be it the seemingly innocuous Social Security Administration or the eternally-despised Treasury Department, home to the IRS — prepare to be even more annoyed than in the past. According to a report released Tuesday by the American Customer Satisfaction Index http://www.theacsi.org/news-and-resources/customer-satisfaction-reports/reports-2014/acsi-federal-government-report-2014, our satisfaction with the federal government has hit an all-time low (at least since the company began collecting data for this index in 2007). The federal government now scores a 64.4 out of 100 in terms of satisfaction (the average across all industries is 75 out 100). This is the lowest score across the 40 different industries – including industries like airlines, cable companies and others — that the ACSI measures, with the exception of Internet service providers. "Overall, the services of the federal government continue to deliver a level of customer satisfaction below the private sector," the report — in which ACSI interviewed 1,772 randomly selected people — concludes. When asked what they specifically didn't like about the government, some Americans cited issues with the staff and customer service. Indeed, Americans are more annoyed with the government's customer service (specifically how courteous, helpful and professional the government staff are) than they were in 2013: customer service rankings for the government plummeted 6% from a year ago — from a score of 80 to a score of 75. While this sounds bad, ACSI Director David VanAmburg says that some of it has to do to with the fact that some agencies have fewer staff members now than in the past, which makes consumers more frustrated when trying to get something accomplished in a timely manner."
http://www.marketwatch.com/story/americans-hate-the-federal-government-now-more-than-ever-2015-01-27
EPA director warns of vanishing snow due to global warming as historic blizzard approaches
"In politics, much as with a Broadway chorus line, timing is everything. That's a lesson that current EPA Director, Gina McCarthy will probably take to heart after this one. As the northeast braces for what is being described as a potentially historic snowstorm, Ms. McCarthy spent the beginning of her weekend huddling with environmental activists with a clear message. These climate change deniers will ruin the ski industry because we're going to run out of snow. "The Environmental Protection Agency, Aspen Skiing Co., and a pair of Olympic snowboarders teamed up Thursday to help spread the word about climate change and the threat it poses to winter sports, tourism, and recreation in the Aspen area and beyond. Gina McCarthy, administrator for the EPA, Mike Kaplan, CEO for SkiCo, and athletes Alex Deibold and Gretchen Bleiler spoke before a crowd of around 30 at the base of Aspen Mountain about the environmental and economic impacts of global warming. McCarthy praised SkiCo's efforts to reduce its carbon footprint and address larger issues of climate change. She also thanked Bleiler for showing her around Buttermilk, calling the five-time X Games medalist her "hero." McCarthy pointed out that winter sports athletes like Deibold and Bleiler can help inform the younger generations on the dangers of climate change, which can be devastating for mountain town economies. "It's a big, base-bottom deal for our economy," she said. "So let's get off our butts, let's work together, let's start taking action. These guys are going to reach the young people, I'm going to keep yapping at the older ones, and someone's going to get the middle, and we are going to make things happen." Meanwhile, in completely unrelated news, more than 2,000 airline flights have been cancelled. The Big Apple has already begun shutting down the subways and the commuter trains. Boston has cancelled school until at least Thursday before more than the first few flakes have come down. And tens of millions are stocking up in case the power is out until the weekend."
http://hotair.com/archives/2015/01/26/epa-director-warns-of-vanishing-snow-due-to-global-warming-as-historic-blizzard-approaches/
Mixed Messages? Obama floats Atlantic drilling plan, moves to lock down Alaska
"The Obama administration pitched a plan Tuesday to open up parts of the Atlantic Ocean to drilling for the first time, even as it moved to lock down parts of Alaska indefinitely. The approach has President Obama taking criticism from both sides of the aisle, and both sides of the country. Alaska Republican lawmakers are furious at the administration's multi-pronged push to restrict drilling in their vast state. Over the weekend, the administration announced it would pursue a wilderness designation for 12.28 million acres, barring drilling in most of the Arctic National Wildlife Refuge.  The plan unveiled Tuesday also would put off limits huge swaths of Alaska's Beaufort and Chukchi seas. "This administration is determined to shut down oil and gas production in Alaska's federal areas," Sen. Lisa Murkowski, R-Alaska, said in a statement on Tuesday.  A day earlier, she called the multiple actions by the administration a "one, two, three kick to the gut of Alaska's economy." Murkowski, lamenting that Interior Secretary Sally Jewell did not contact her, quipped that the Obama administration would negotiate with Iran but not Alaska. She said the Obama administration has effectively declared "war" on her state.  Rep. Don Young, R-Alaska, referred to the president as "King George Obama" and said he has gone "wacko." Meanwhile, the plan, which covers potential lease sales in the 2017-2022 time frame, to open up the Atlantic Coast to drilling is facing objections from Northeastern Democrats. "Opening up the Atlantic coast to drill for fossil fuel is unnecessary, poses a serious threat to coastal communities throughout the region, and is the wrong approach to energy development in this country," said New Jersey Sens. Cory Booker and Robert Menendez, and Rep. Frank Pallone, in a statement.  The Interior Department proposal for the Atlantic Coast envisions auctioning areas located more than 50 miles off Virginia, North and South Carolina, and Georgia to oil companies no earlier than 2021, long after Obama leaves office. For decades, oil companies have been barred from drilling in the Atlantic Ocean, where a moratorium was in place up until 2008."
http://www.foxnews.com/politics/2015/01/27/obama-floats-offering-first-ever-drilling-leases-in-atlantic/
Obama administration to propose new Atlantic coast oil drilling
"The Obama administration has put forward a plan to allow oil and natural gas drilling off the Atlantic Coast for the first time. The administration's proposal, released by the Interior Department Tuesday morning, would make a drilling lease available for federally-owned waters off the coasts of Virginia, South Carolina, North Carolina and Georgia. Secretary of the Interior Sally Jewell told reporters that the lease may not ultimately include all of these states — once more interest is gauged and data is gathered, the area will be narrowed. Jewell added that support from state governments "weighed heavily" on the department's decision to open up the area to drilling. The earliest a lease could be granted in the Atlantic would be around 2021, she said.  The Atlantic seaboard is one of eight planning areas where the Interior Department has proposed 14 potential lease sales. Every five years, the government outlines what federal lands it will lease out. In 2010, in the wake of the BP oil spill, the administration halted plans to open up the Atlantic seaboard for drilling. Later that year, the administration reaffirmed its decision to keep the area protected. Additional areas in the draft proposal include sales in parts of the Beaufort and Chukchi seas off the coast of Alaska. At the same time, President Obama has designated portions of the Beaufort and Chukchi seas as off limits from consideration. "This is a balanced proposal that would make available nearly 80 percent of the undiscovered technically recoverable resources, while protecting areas that are simply too special to develop," Jewell said. The decision got a mixed reception from environmentalists and their supporters. They welcomed the additional protection for Alaska but questioned the wisdom of opening the Atlantic to offshore drilling. "I am absolutely opposed to offshore drilling and always will be," Democratic Sen. Barbara Mikulski of Maryland said in a statement. "While I am pleased that Maryland was not included in the Department of Interior's plan, I am concerned that our neighboring states were.," she said. "As we saw after the disaster in the Gulf of Mexico, when oil starts to leak it knows no boundaries. Offshore drilling can devastate the environment, harming our unique and fragile coastline and wreaking havoc on the coastal communities whose economies rely heavily on tourism." The oil and gas industry and its supporters also came away disappointed. Sen. Lisa Murkowski of Alaska suggested Obama was trying to to "shut down oil and gas production in Alaska's federal areas" while the American Petroleum Institute (API) contends that the administration was closing areas to drilling that will cost "840,000 new American jobs, 3.5 million barrels of oil equivalent per day, and more than $200 billion in government revenue." "Keeping our role as the world leader in energy will require a commitment from the president to opening new areas to offshore oil and natural gas development," API Director of Upstream and Industry Operations Erik Milito said. "At this early stage, it would be premature and irresponsible to leave out of the draft program any area that holds the potential for significant discoveries of oil and natural gas."
http://www.cbsnews.com/news/obama-administration-to-propose-new-atlantic-coast-oil-drilling-report-says/
Obama floats offering first-ever drilling lease in Atlantic
http://www.washingtontimes.com/news/2015/jan/27/obama-floats-offering-first-ever-drilling-lease-in/?utm_source=RSS_Feed&utm_medium=RSS
Obama to open Atlantic to drilling
http://thehill.com/policy/energy-environment/230831-obama-to-propose-opening-atlantic-to-drilling
Obama wants to drill, baby, drill!
http://www.washingtontimes.com/news/2015/jan/27/obama-sets-new-offshore-drilling-limits/?utm_source=RSS_Feed&utm_medium=RSS
Obama Unilaterally Keeps Arctic Seas Off Limits To Drilling
"The Obama administration plans to open up the Atlantic coast to offshore oil drilling with one hand, and with the other hand, it will make sure companies can't extract oil from Alaska's Arctic coast– possibly the world's largest untapped oil reserves. The Department of the Interior announced 14 potential offshore lease sales in the next five years, including 10 potential lease sales in the Gulf of Mexico, three off Alaska's coast, and one in the Atlantic. But Obama also used his executive authority under the Outer Continental Shelf Lands Act to keep large portions of the Beaufort and Chukchi seas off limits to drillers. "We know the Arctic is an incredibly unique (sic) environment, so we're continuing to take a balanced and careful approach to development," said Interior Secretary Sally Jewell. "At the same time, the president is taking thoughtful action to protect areas that are critical to the needs of Alaska natives and wildlife." The oil and gas industry have called it a small step forward, but Republican lawmakers have blasted Obama for keeping key Arctic offshore oil basins off limits to drillers. "This administration is determined to shut down oil and gas production in Alaska's federal areas – and this offshore plan is yet another example of their short-sighted thinking," said Alaska Republican Sen. Lisa Murkowski, chairwoman of the Senate Energy and Natural Resources Committee."
http://dailycaller.com/2015/01/27/obama-unilaterally-keeps-arctic-seas-off-limits-to-drilling/
ANWR Native Blasts Over Obama's Plan To Lock Up Alaskan Oil
"America's only lawmaker to be born in Alaska's Arctic National Wildlife Refuge is livid over President Obama's plan to ask Congress to permanently lock up the region's oil and gas resources and prevent offshore drilling. "We have thousands and thousands of acres of land that our people in the state of Alaska, especially in ANWR, have title to and [they] cannot even use that resource to enrich themselves," said Alaska State Rep. Benjamin Nageak, a Democrat and the only U.S. lawmaker from ANWR. "That is wrong," said Nageak, who represents the town of Barrow on Alaska's North Slope. "When you give the people the ability to enrich themselves you don't lock up their lands so they don't do anything else but just sit on it and nothing comes out of it except the renewable resources that we depend on. That to me is wrong." On Sunday, Obama announced he was asking Congress to designate virtually all of ANWR, including the oil-rich coastal plain, a "wilderness," which would make the region off-limits to drilling. The Interior Department also put forward a new conservation plan for the region which includes keeping Arctic waters off-limits to oil and gas companies. For decades, politicians have battled over whether or not to allow drilling in ANWR. The native tribes in the area overwhelmingly support opening up the region to oil and natural gas extraction, but stiff environmentalist opposition from Washington, D.C. has hampered efforts to allow resource extraction."
http://dailycaller.com/2015/01/27/anwr-native-blasts-over-obamas-plan-to-lock-up-alaskan-oil/
Why Obama's Drilling Plan Ignores America's Changing Energy Role
http://www.forbes.com/sites/lorensteffy/2015/01/27/why-obamas-drilling-plan-ignores-americas-changing-energy-role/
Court battle set for Obama climate rule
"A federal appeals court has agreed to hear arguments in a pair of cases challenging the Obama administration's climate rule proposal for power plants. The Court of Appeals for the District of Columbia Circuit said Tuesday that it will hear oral arguments from the various sides in the cases on the morning of April 16. Twelve states, led by West Virginia, along with coal mining company Murray Energy Corp., filed separate lawsuits last year asking the court to overturn the Environmental Protection Agency's (EPA) proposed rule to cut carbon pollution from power plants by 30 percent by 2030. In briefs for both cases, the appellants say that the planned regulation is illegal because other pollutants from power plants are already regulated and the Clean Air Act prohibits "double regulation" of pollution sources. The EPA asked the court to dismiss the cases because the rule has not been made final, and courts cannot review rules before they are finalized. The agency plans to finalize the regulations this summer."
http://thehill.com/policy/energy-environment/230922-court-to-hear-cases-against-epa-climate-rule
India Rejects Climate Deal With Obama
"India has rejected pleas from the Obama administration to enter into an agreement to put a future limit on its greenhouse gas emissions in order to fight global warming. President Barack Obama went abroad hoping to strike a climate deal with India — the world's third-largest greenhouse-gas emitter — in order to build support for an international global warming treaty ahead of a United Nations summit later this year. But India had other ideas. Obama wanted India to announce it would peak its greenhouse gas emissions by a certain year, mirroring a pledge China made last year to peak its emissions by 2030. But India's government refused, not wanting to have to make a China-sized promise on climate. "Having a peaking year was not acceptable to us," an environment ministry official told the Hindustan Times. U.S officials have offered India $1 billion to develop green energy. India has also been looking for funding to adapt to global warming– a major sticking point in negotiations between rich and poor countries in climate debates."
http://dailycaller.com/2015/01/27/india-rejects-climate-deal-with-obama/
Is Loretta Lynch Another Eric Holder? Here's What We Know About Her Troubling Past
"…Here's a breakdown of where she stands on important issues for the next attorney general. Lynch's Views on Voter ID – Lynch, who is the U.S. attorney for the Eastern District of New York (which includes Brooklyn, Queens, Staten Island and Nassau and Suffolk Counties), has made it clear that she would continue Holder's war on election integrity. In a speech at the Long Beach Martin Luther King Center in New York in January, Lynch claimed that efforts to improve the integrity of the election process were an attempt "to take back" what Martin Luther King, Jr. had fought for and that state legislatures were trying to "reverse" the gains made in voting.  Lynch made it clear she approved of the Justice Department's lawsuits against states such as North Carolina to stop voter ID laws and changes in early voting and same-day registration rules, saying such suits "will continue." In her speech, Lynch apparently did not realize the irony of standing in front of a picture of Nelson Mandela while making this false claim against voter ID laws, given that South Africa has a much stricter voter ID requirement that was supported by Mandela.  Members of the Senate owe it to voters to question Lynch intensely on this issue and should be troubled at the prospects of anyone who would continue Eric Holder's policy of going after states for trying to protect the integrity of the election process. Lynch and the Death Penalty –  Lynch also apparently views the death penalty as racist. She is cited as saying in a 2002 roundtable discussion that she had to repeatedly "explain decisions not to seek the [death] penalty" when she was a prosecutor.  She claimed that the relative ease with which the death penalty was applied against blacks and Hispanics suggested a systematic disregard for minority citizens.  Lynch would not apply the death penalty even if all of the "problems" with it could be fixed, according to the article, simply because of its supposed disparate impact on minorities: "You can be as fair as possible in a particular case, but the reality is that the federal death penalty is going to hit harder on certain groups."… Lynch's Role as a Holder Adviser – Lynch also has been a member of the attorney general's advisory committee of U.S. attorneys. Given the criticism of Eric Holder's behavior on a host of issues, from his refusal to defend the constitutionality of federal laws such as the Defense of Marriage Act, to his refusal over the past seven months to enforce the contempt citation issued by the House of Representatives against Lois Lerner in the IRS investigation, to his overly broad assertion of a privilege claim and refusal to turn over documents related to Operation Fast and Furious (including emails with his wife and mother), Lynch has an obligation to inform senators what advice, if any, did she give the attorney general with respect to those issues.  Even if it turns out that she did not advise Holder on these issues, since she would occupy the same position he had, she should be asked whether she agreed and still agrees with those actions. That brings up a subject raised by Sens. Ted Cruz, R-Texas, and Mike Lee, R-Utah. They recently called on Lynch to state "whether or not she believes the president's executive amnesty plans are constitutional and legal."  One of the unique duties of the attorney general is his or her obligation to advise the president against taking actions that are unconstitutional or violate federal law. Lynch should be questioned about the president's unilateral actions, including his actions on immigration, to see whether she actually believes in the limits the Constitution imposes on the executive, or whether she will simply step into Eric Holder's shoes and help the administration continue to defy the rule of law."
http://dailysignal.com/2014/11/13/loretta-lynch-another-eric-holder-troubling-past/?utm_source=facebook&utm_medium=social&utm_campaign=thffacebook01272015
Loretta Lynch's similarities to Eric Holder a red flag for Republicans
Attorney general nominee set for grilling on Obama amnesty, IRS tea party targeting
http://www.washingtontimes.com/news/2015/jan/27/loretta-lynch-similarities-to-eric-holder-a-red-fl/?utm_source=RSS_Feed&utm_medium=RSS
Obama Attorney General Nominee Loretta Lynch Started Sorority With Holder's Wife
"President Obama's Attorney General nominee Loretta Lynch was a charter member of an all-black Harvard sorority — and so was Eric Holder's wife. Lynch will face the Senate Judiciary Committee Wednesday in her first confirmation hearing in her bid to succeed Holder as the nation's leading law enforcement official. But can Lynch as an investigator really be objective when it comes to her predecessor, who is currently in contempt of Congress over Fast and Furious scandal document obstruction and would probably warrant investigation from an unbiased successor? After all, Lynch goes way back with Holder's wife. "The Xi Tau Chapter of Delta Sigma Theta Sorority, Incorporated was chartered on April 5, 1980 under the guidance of Nancy Randolph by 11 dynamic women hailing from Harvard University," according to the history page on Harvard's Delta Sigma Theta chapter website. The website lists "Loretta Elizabeth Lynch" and "Sharon Denise Malone" beside each other on the list of the chapter's charter members. Lynch and Malone both graduated from Harvard the following year, in 1981."
http://dailycaller.com/2015/01/27/obama-attorney-general-nominee-loretta-lynch-started-sorority-with-holders-wife/
Lynch to Cast Herself as Departure From Holder in Bid to Be Attorney General
http://www.nytimes.com/2015/01/28/us/politics/lynch-to-cast-herself-as-departure-from-holder.html?_r=0
Senate to start AG confirmation hearings on Lynch, with immigration, IRS questions expected
http://www.foxnews.com/politics/2015/01/27/senate-starts-ag-confirmation-hearings-on-lynch-with-immigration-irs-questions/
Senators Urging Obama To Fill TSA Vacancy
"The chairman and ranking member of the Senate Commerce, Science, and Transportation Committee, Sen. John Thune of South Dakota and Sen. Bill Nelson of Florida, are joining forces to urge President Barack Obama to nominate a head of the Transportation Security Administration (TSA). The bipartisan letter to Obama says that given an "intensified terror threat and the vacancy set into motion when former Administrator [John] Pistole announced his plans to retire over three months ago, it is critical that TSA have strong leadership now to set priorities, make tough decisions, and manage its large workforce." Thune and Nelson were joined on the letter by Sen. Kelly Ayotte, R- N.H., chair of the Subcommittee on Aviation Operations, Safety and Security, Sen. Maria Cantwell, D- Wash., ranking member of that subcommittee, and Sen. Deb Fischer, R- Neb., chairman of the subcommittee on Surface Transportation and Merchant Marine Infrastructure, Safety and Security. There are other long-standing infrastructure and transportation agency vacancies as well: both the Federal Motor Carrier Safety Administration and the Pipeline and Hazardous Materials Safety Administration have had acting heads for months. A several months-long vacancy at the head of the National Highway Traffic Safety Administration was filled at the end of last year when the Senate confirmed Mark Rosekind, a former National Transportation Safety Board member whom Obama nominated in November to head NHTSA."
http://blogs.rollcall.com/the-container/senators-urging-obama-to-fill-tsa-vacancy/?dcz=
Senate GOP clear path for possible Obama Supreme Court pick
"A Republican proposal to abolish filibusters on Supreme Court nominees is gaining steam in the Senate, a move that would make it much easier for the White House to fill high court vacancies just as President Obama appears likely to get another appointment. The push comes a year after Democrats, who controlled the Senate at the time, unilaterally changed the chamber's rules to do away with filibusters on all White House nominations except Supreme Court picks. The move infuriated Republicans, who accused then-Majority Leader Harry Reid, D-Nev., of running roughshod over the Senate's complex systems of checks and balances by taking away a key minority party power. Presidential nominations require only Senate — and not House — approval. Filibusters don't exist in the lower chamber. Under the GOP plan, the 60-vote threshold for legislation would remain unchanged."
http://www.washingtonexaminer.com/senate-gop-clear-path-for-possible-obama-supreme-court-pick/article/2559303?custom_click=rss
A U.S.-India Nuclear Test
Obama's visit leaves Modi with a chance to show his reform chops.
"Barack Obama said India and the U.S. could be the "best partners" during his three-day visit to New Delhi, and for once the President's rhetorical flight had some grounding in reality. Mr. Obama announced efforts to increase trade and defense cooperation, take steps to refund the Social Security contributions of Indians working in the U.S., and expand the H-1B visa program popular with Indian tech workers as part of a comprehensive immigration package. (Good luck with that.) For his part, Indian Prime Minister Narendra Modi promised to cut the notorious Indian red tape that scares away foreign investors,…"
http://www.wsj.com/articles/a-u-s-india-nuclear-test-1422405508?mod=rss_opinion_main
Obama calls for regs on drones
"President Obama on Tuesday said the U.S. needs to create a "regulatory structure" for the domestic use of drones — one day after a small, unmanned quad copter was discovered on the South Lawn of the White House. "There are incredibly useful functions that these drones can play in terms of farmers who are managing crops and conservationists who want to take stock of wildlife," Obama told CNN.  He noted that companies like Amazon are experimenting with using drones to deliver packages. "But we don't really have any kind of regulatory structure at all for it," he added. The president said he had asked the federal government to work with outside groups to create a regulatory framework. He said the framework should preserve privacy and safety while allowing for innovation, and likened the effort to the early days of the Internet. "These technologies that we're developing have the capacity to empower individuals in ways that we couldn't even imagine 10 to 15 years ago," Obama said. The president's call for additional regulations echoed a statement issued by Sen. Chuck Schumer (D-N.Y.) after the drone crash on the White House lawn on Monday. "With the discovery of an unauthorized drone on the White House lawn, the eagle has crash-landed in Washington; there is no stronger sign that clear FAA guidelines for drones are needed," Schumer said in a statement. "Drones are an important new technology that will boost businesses, aid in storm preparedness and recovery, assist agricultural development and more, but rules to protect the safety and privacy of the American people must keep pace, and I am calling on the FAA and OMB to get these long-delayed regulations on the books," Schumer continued. The Secret Service said Tuesday that a government employee had called the agency Monday morning to admit he was the one who had been flying the approximately two-foot drone that crashed on the southeast side of the White House complex. The crash caused a lockdown of the White House and raised new questions about the threat to the executive mansion from similar devices that could be holding explosives. Obama said the drone that crashed at his home was something "you buy in Radio Shack" but deferred questions about White House security to the Secret Service."
http://thehill.com/regulation/other/230837-obama-calls-for-regs-on-drones
Obama calls for tighter rules on commercial drones after White House flap
http://www.washingtontimes.com/news/2015/jan/27/obama-calls-tighter-rules-commercial-drones/?utm_source=RSS_Feed&utm_medium=RSS
Obama calls for more drone regulations
http://www.washingtonexaminer.com/obama-calls-for-more-drone-regulations/article/2559322?custom_click=rss
Cochran's Top Appropriations Goal: Regular Order
http://www.rollcall.com/news/cochrans_top_appropriations_goal_regular_order-239593-1.html
What We're Fighting For and Why
"Speaker Boehner just can't get over the fact that proponents of limited government and free markets won't lend him their unconditional support when he stands for bigger government. Conservative congressional opposition, he told CBS recently, is driven by the desire to raise money rather than the desire to make the world a freer place. At most, he says, conservatives are just quibbling over tactics. I can't imagine that Mr. Boehner really believes this. The fights aren't just about tactics — they reflect fundamental disagreements about the size and scope of government, the difference between being pro-market and pro-business, and more. Heritage Action's Mike Needham sets out the real distinctions here in an excellent, in-depth essay for National Affairs: "[The Tea Party] has, over time, proposed a broad new plank for the conservative agenda: a commitment to combating the government favoritism and special-interest politics that too often stifle ideas for conservative reform. Though some have called this flavor of conservatism "libertarian populism," it is not libertarianism at all; rather, it is a proper conservatism. It is a commitment to dynamic capitalism rather than to the particular individuals and institutions that have already achieved success in our economy. The Tea Party is pro-market, not pro-business, and its primary contribution to the Republican platform has been a recognition of the distinction between the two concepts — a distinction that its donors would prefer to obscure. The Tea Party is pro-market, not pro-business, and its primary contribution to the Republican platform has been a recognition of the distinction between the two concepts — a distinction that its donors would prefer to obscure." For the record, it really is libertarians who've been highlighting the distinction between pro-business and pro-market and the risks of regulatory capture for years, but I take Needham's point! The best example of the GOP leadership's penchant for taking the pro-business/anti-market stance was the fight for the reauthorization of the Ex-Im Bank, where there really weren't tactical disagreements — there was, simply, a divide in the party over whether the bank should exist or not. Needham writes of the fight: "This is the starkest contrast between the grassroots and the party establishment, and it is best exemplified by the divide over reauthorization of the Export-Import Bank, criticized in 2008 as "little more than a fund for corporate welfare" by then-senator Barack Obama. The status of the bank, which serves primarily to finance clients of Boeing, was a consistent point of dispute in the 113th Congress between the consultant class and conservatives like House Financial Services Committee chairman Jeb Hensarling, who urged House leadership last year, without success, to allow the bank to expire. That fight recalled similar debates on issues like agricultural subsidies and the role of Fannie Mae and Freddie Mac in the housing market, where moneyed interest groups doggedly lobbied Congressional leadership to preserve pro-business policies in direct conflict with conservative principles. Such conflicts place conservatives directly at odds with the very business constituencies that the Republican establishment views as its financial base, making even the smallest reforms a heavy lift in the Republican conference." I've written a lot about the case for ending Ex-Im in these pages and over at Mercatus. I'm not alone – Diane Katz of Heritage has a great piece in the Wall Street Journal making the case for getting rid of the bank…."
http://www.nationalreview.com/corner/397233/what-were-fighting-and-why-veronique-de-rugy
Raúl Labrador to Leave Republican Study Committee, Join House Freedom Caucus
http://dailysignal.com/2015/01/26/raul-labrador-leave-republican-study-committee-join-house-freedom-caucus/?fb_action_ids=10205142840683064&fb_action_types=og.shares
Scott Walker forms committee in preparation for 2016 presidential bid
http://www.washingtonpost.com/blogs/post-politics/wp/2015/01/27/scott-walker-forms-committee-in-preparation-for-2016-presidential-bid/
Matt Bevin is running for governor in Kentucky
http://www.washingtonpost.com/blogs/post-politics/wp/2015/01/27/matt-bevin-is-running-for-governor-in-kentucky/
Scott Walker Moves Closer to Entering 2016 Presidential Race
http://www.theblaze.com/stories/2015/01/27/scott-walker-moves-closer-to-entering-2016-presidential-race/
Howard Dean on American Sniper Comments: I Apologize To The Military, But Not To "Right-Wing Nut Jobs"
"FMR. GOV. HOWARD DEAN (D-VT): I'm going to do something which I almost never done in politics. I'll apologize to the veterans. I haven't seen the movie, and I think it was wrong. I talked to a lot of people about this. I make no apologies to the thousands of right-wing nut jobs who have twittering me with nasty language, but I do apologize to the veterans. We owe them a lot and I think this movie was much more nuanced than I thought.
MATTHEWS: But you'll not take the word nutbags back?
DEAN: No. For the people who tweeted me all weekend and used a lot of bad language, they're chicken hawks and I have no respect —
MATTHEWS: Well, we don't like chicken hawks.
DEAN: I do have respect —
MATTHEWS: Like Dick Cheney.
DEAN: I have a lot of respect for the people who served this country and I apologize."
http://www.realclearpolitics.com/video/2015/01/27/howard_dean_on_american_sniper_remarks_i_apologize.html
State Department-Funded Group Bankrolling Anti-Bibi Campaign
OneVoice International aiding anti-Netanyahu V15
"A U.S. State Department-funded group is financing an Israeli campaign to oust Prime Minister Benjamin Netanyahu, and has hired former Obama aides to help with its grassroots organizing efforts. U.S.-based activist group OneVoice International has partnered with V15, an "independent grassroots movement" in Israel that is actively opposing Netanyahu's party in the upcoming elections, Ha'aretz reported on Monday. Former national field director for President Obama's 2012 reelection campaign Jeremy Bird is also reportedly involved in the effort. OneVoice development and grants officer Christina Taler said the group would be working with V15 on voter registration and get-out-the-vote efforts but would not engage in overtly partisan activities. She said OneVoice and V15 are still formalizing the partnership. While V15 has not endorsed any particular candidates, it is working to oppose Netanyahu in the March elections. "We've formed a partnership with [V15], but it's important to know we're absolutely nonpartisan," Taler told the Washington Free Beacon. "Our biggest emphasis and focus right now is just getting people out to vote." OneVoice said in a press release on Tuesday that it is teaming up with V15 because Israel "need[s] a prime minister and a government who will be responsive to the people." OneVoice International received two grants from the U.S. State Department over the past year, and lists the agency as a "partner" on its website. Taler said the group is not using this money for its Israeli election-related efforts. "No government funding has gone toward any of the activities we're doing right now whatsoever," she said. Taler said the group used the State Department grants to "build public campaign support for the [Israeli-Palestinian] negotiations" spearheaded by Secretary of State John Kerry last spring. OneVoice also recently hired Bird's consulting firm 270 Strategies to "inform us better as a grassroots-organizing model." Ha'aretz reported that Bird will work with the V15 campaign from an office in Tel Aviv."
http://freebeacon.com/national-security/state-department-funded-group-bankrolling-anti-bibi-campaign/
Former Obama Strategist Advising Anti-Netanyahu Campaign in Israel
http://www.theblaze.com/stories/2015/01/27/former-obama-strategist-advising-anti-netanyahu-campaign-in-israel/
Obama's Top Election Aide Now Working To Defeat Netanyahu
http://dailycaller.com/2015/01/27/obamas-top-election-aide-now-working-to-defeat-netanyahu/
ISIS threatens Obama, Japanese and Jordanian hostages in new online messages
http://www.foxnews.com/world/2015/01/27/isis-threatens-obama-japanese-and-jordanian-hostages-in-new-online-messages/
Senate Democrats bow to Obama, withdraw support for new Iran sanctions
U.N. gives mixed signals on Tehran cooperation as nuclear talks intensify
"Senate Democrats on Tuesday backed away from a bipartisan push for immediate new sanctions on Iran, bowing to President Obama's call not to undercut international talks to get Tehran to curb its nuclear programs in the coming weeks. The shift, announced Tuesday by Sen. Robert Menendez, the New Jersey Democrat and one of the party's outspoken hawks on Iran, came amid a series of mixed signals from the U.N.'s nuclear watchdog agency over the question of whether Tehran was honoring promises to put its suspect nuclear programs on hold as the talks intensified."
http://www.washingtontimes.com/news/2015/jan/27/senate-democrats-bow-to-obama-on-iran-pull-support/?utm_source=RSS_Feed&utm_medium=RSS
Senate Dems back down on Iran, say won't support sanctions bill yet
http://www.foxnews.com/politics/2015/01/27/senate-dems-back-down-on-iran-say-wont-support-sanctions-bill-yet/
Obama's Big Win on Iran Sanctions (Updated)
http://blogs.rollcall.com/white-house/obamas-big-win-on-iran-sanctions/?dcz=
Dems give Obama 2 months to reach Iran deal
Sen. Robert Menendez and other Democratic hawks derail GOP hopes for a quick vote on sanctions.
http://www.politico.com/story/2015/01/iran-nuclear-deal-sanctions-bob-menendez-114632.html
Iran Warns of 'Consequences' for Israeli Attack
http://www.ndtv.com/article/world/iran-warns-of-consequences-for-israeli-attack-654561
George Will On Obama's al-Qaeda Strategy: "George Orwell Said The Quickest Way To End A War Is To Lose It"
http://www.realclearpolitics.com/video/2015/01/27/george_will_on_obamas_al-qaeda_strategy_george_orwell_said_the_quickest_way_to_end_a_war_is_to_lose_it.html
Al Jazeera America Bans The Words 'Terrorism,' 'Islamist' And 'Jihad'
"According to emails leaking to National Review, Al Jazeera America has banned a litany of terms typically associated with radical Islamic terrorists, including "Islamist," "jihad" and "terrorist." "All: We manage our words carefully around here," reads the email, sent by Al Jazeera America head of output Carlos van Meek, "So I'd like to bring to your attention some key words that have a tendency of tripping us up." Among the banned phrases:
–Extremist: "Do not use. Avoid characterizing people."
–Terrorist and terrorism: "One person's terrorist is another's freedom fighter. We will not use these terms unless attributed to a source/person."
–Islamist: "Do not use. We will continue to describe groups and individuals, by talking about their previous actions and current aims to give viewers the context they require, rather than use a simplistic label." [Emphasis in original]
–Jihad: "Do not use the Arabic term. Strictly speaking, jihad means an inner spiritual struggle, not a holy war. It is not by tradition a negative term."
The email also goes on to say the term "fighters" is preferred to terms such as "militants," "insurgents" and "radicals." Bizarrely, the email goes on to say the word "militant" is okay when referring to individuals, but not groups."
http://dailycaller.com/2015/01/27/al-jazeera-america-bans-the-words-terrorism-islamist-and-jihad/
Internal Emails Show Al Jazeera English Banning Use of Terms 'Terrorist,' 'Militant,' 'Islamist'
http://www.nationalreview.com/corner/397320/internal-emails-show-al-jazeera-english-banning-use-terms-terrorist-militant-islamist
WE ARE ON NOTICE: TERRORISTS TARGET GRIDS
http://www.breitbart.com/national-security/2015/01/27/we-are-on-notice-terrorists-target-grids/
ISLAMIC TRIBUNAL CONFIRMED IN TEXAS; ATTORNEY CLAIMS 'IT'S VOLUNTARY'
"An Islamic Tribunal using Sharia law in Texas has been confirmed by Breitbart Texas. The tribunal is operating as a non-profit organization in Dallas. One of the attorneys for the tribunal said participation and acceptance of the tribunal's decisions are "voluntary." Breitbart Texas spoke with one of the "judges," Dr. Taher El-badawi. He said the tribunal operates under Sharia law as a form of "non-binding dispute resolution." El-badawi said their organization is "a tribunal, not arbitration." A tribunal is defined by Meriam-Webster's Dictionary as "a court or forum of justice." The four Islamic attorneys call themselves "judges" not "arbitrators." El-badawi said the tribunal follows Sharia law to resolve civil disputes in family and business matters. He said they also resolve workplace disputes."
http://www.breitbart.com/texas/2015/01/27/hold-islamic-tribunal-confirmed-in-texas-its-voluntary-says-attorney/