News Briefing for Wednesday, January 14, 2015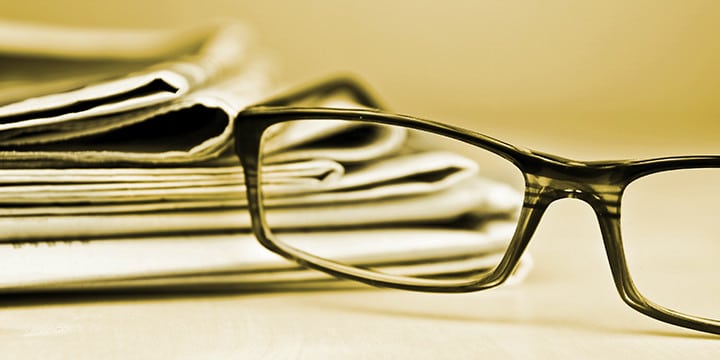 TEA PARTY PATRIOTS:
Romney 3.0? 10 reasons that's a huge challenge
"5. The tea partyers. – They don't like Romney. Romney was a "weak moderate candidate, hand-picked by the Beltway elites and country-club establishment wing of the Republican Party," said Tea Party Patriots co-founder Jenny Beth Martin."
http://www.sanluisobispo.com/2015/01/13/3440486/romney-30-10-reasons-thats-a-huge.html
Additional features of same article:
http://www.charlotteobserver.com/2015/01/13/5444759/romney-30-10-reasons-thats-a-huge.html
http://www.miamiherald.com/news/nation-world/national/article6292881.html
'Ni un centavo' para la acción migratoria pide el Senador Jeff Sessions
(Photo) "Sen. Jeff Sessions (D-AL) (C), joined by Sen. David Vitter (R-LA) (L), Tea Party Patriots founder Jenny Beth Martin, and Sen. Mike Lee (R-UT), speaks on immigration reform and the need to secure the borders during a press conference on Capitol Hill in Washington, D.C. on June 20, 2013. UPI/Kevin Dietsch"
http://espanol.upi.com/Politica/2015/01/13/Ni-un-centavo-para-la-accin-migratoria-pide-el-Senador-Jeff-Sessions/8711421178424/
HEALTHCARE:
Poll: Majority support GOP change to ObamaCare mandate
"Only 20 percent of Americans believe that employees clocking in 30 hours a week qualify as full-time, giving weight to the GOP argument to raise the government's threshold for full-time work under ObamaCare. A majority of Americans say they are in "total support" with the GOP position that employers should only have to provide healthcare for employers working 40 or more hours a week, a poll released Tuesday by Morning Consult found. Nearly three-quarters of those polled said they consider a full-time workweek to be 40 hours. The definition is crucial under the healthcare law, which requires many employers to offer insurance to full-time employees. A bill to define full-time as a 40-hour workweek cleared the House last week, largely along party lines. It gained the support of about a dozen Democrats."
http://thehill.com/policy/healthcare/229350-poll-majority-support-gop-change-to-obamacare-mandate
Companies Are Cutting Part-Time Workers' Hours. Blame Obamacare?
"To be clear, Casselman isn't arguing that companies are moving full-time workers into part-time jobs. The data just doesn't support that: The U.S. economy has been gaining hundreds of thousands of full-time jobs every month while part-time job growth has been flat, as I wrote about last year. Nearly 3 million jobs were created in 2014 — the best one-year jump since 1999 — and unemployment is down to 5.6%. Overall, you can make a good case that the economy is booming. What Casselman does see happening is that companies appear to be cutting hours for part-time workers in order to evade the ACA's mandate that mid-sized and large employers must give health insurance to employees who work at least 30 hours. That dynamic appears to be playing out in areas where workers are especially vulnerable to having their hours cut back — think of low-wage sectors like retail, restaurants, and education — and historically didn't get health insurance through their employers. As Casselman writes: Taken together, the evidence suggests that the health law has likely led a few hundred thousand workers to see their hours cut or capped. That's small in the context of an economy with 150 million workers. But it isn't a minor issue for those workers. Most of them are among the economy's most vulnerable: low-wage, part-time workers who likely have few other options."
http://www.forbes.com/sites/dandiamond/2015/01/13/obamacares-impact-companies-cut-hours-for-part-time-workers/
Shunning ObamaCare
Of my company's 5,453 eligible employees, only 420 actually enrolled. The other 5,033 opted to pay a penalty.
"Among the Affordable Care Act's many economic and political disruptions, the law has unintentionally encouraged employers to convert full-time jobs into part-time jobs. ObamaCare mandates that employers offer health insurance to employees who work more than 30 hours a week, or pay a penalty up to $3,000 an employee. But employers have no such obligation for employees who work less than 30 hours a week, making part-time employment less costly. It's a simple fact: Make something more expensive and people will use less of it; make something less expensive and they will use more of it. So naturally employee hours have been reduced, particularly in the retail segment, which has lowered wages and reduced consumer spending. On Thursday the House addressed this issue by passing by 252-172 the Save American Workers Act, a bipartisan bill that would restore the definition of "full-time employee" to the 40-hour workweek threshold. Now it will head to the Senate, where Republicans will need six Democratic votes to send the legislation to the White House, which has already threatened to veto it. This isn't Republicans' first try; in April 2014, the House passed a near-identical measure that, like so many other bills, died in Democrat Harry Reid 's Senate. The White House is concerned that this legislation would substantially reduce the number of Americans with employer-based health insurance and encourage employers to reduce the hours of employees currently working 40 hours a week. As it turns out, such concerns are unfounded. After two constitutionally dubious delays, ObamaCare's employer mandate took effect on Jan. 1 for employers with 100 or more full-time employees. The last open-enrollment date for our company, CKE Restaurant Holdings, Inc., was Dec. 4, 2014. As of that date, our company had approximately 20,000 employees, 6,900 of whom worked 30 or more hours a week and were eligible for ObamaCare-compliant health insurance. We elected to offer them coverage rather than pay the employer penalty, which would have sent workers to ObamaCare's health-insurance exchanges, where those who qualified could receive federal subsidies to help pay for insurance. Of the 6,900 eligible employees, 1,447 already had ObamaCare-compliant insurance through our pre-existing company plans. That left 5,453 employees eligible to sign up. A grand total of 420 actually enrolled. That's a mere 2% of total employees, or 6% of eligible employees. ObamaCare will penalize the 5,033 eligible employees who elected not to enroll, unless they have compliant health insurance from another source. For 2015, the penalty is the higher of $325 or 2% of annual household income above about $10,000. The 5,033 employees who declined insurance make $24,663 a year on average. As a result, the employees without insurance generally will pay the $325 penalty, as it takes $26,250 before the 2% penalty is higher. The employee portion of the annual premium for our least-expensive "bronze plan" is $1,104. If you don't believe you need health insurance, $325 beats $1,104. But employees compelled to pay the penalty still won't have compliant insurance. For those who want insurance, then, we offer all our employees—full and part time—access to inexpensive group health-care coverage that is not ObamaCare compliant. Concerns that companies would shift 40-hour employees to 39-hours or less are also unfounded. First, the Bureau of Labor Statistics defines "full-time workers" as "[p]ersons who work 35 hours or more per week." So contrary to White House claims, many full-time employees work less than 40 hours a week. In fact, in December Americans workers averaged 34.3 hours a week, according to BLS. As noted above, 78% of our employees who enrolled in ObamaCare-compliant coverage already had such coverage through our company plans. We offered insurance to compete with other employers and because of the tax-exclusion for employer-sponsored insurance. The company didn't need an hourly requirement or any other government compulsion. If the hourly requirement were changed to 40 hours, our company would continue offering these individuals employer-sponsored coverage. Of the 420 employees who enrolled in ObamaCare-compliant coverage, 197—less than 1% of our workforce—work 40 hours or more a week. Reducing their hours would cause problems. If we did, some employees would work for our competitors instead. Other employees such as cooks and shift leaders work more than 40 hours a week because they offer expertise we need to run restaurants. So what does ObamaCare's 30-hour rule accomplish? Some would argue that it does a lot, pointing to the previously uninsured who now have employer-sponsored health insurance. In our company, that would be 2% of total employees and 6% of eligible employees…"
http://www.wsj.com/articles/andy-puzder-shunning-obamacare-1421192654
Hikes In Affordable Care Act Deductibles Send People Back To Free Clinics
"Anything but affordable"–that's what many people are saying about the recent rise in premiums and deductibles under the Affordable Care Act. In fact, some say they can no longer afford to see the doctor. One woman told Kathie Brown, executive director of Wheeling Health Right, that the new rates under the Affordable Care Act were preventing her from going to the doctor. "Her deductible went from less than $3,000 to more than $7,500 and her medications went from $100 a month to $400 a month and she came to me and said she just can't do it," said Brown. "She was sobbing. It's very sad.  These stories just break your heart." The perception is that now we have the Affordable Care Act, free clinics like Health Right aren't needed as much. "But I'm here to tell you that we met last weekend and there are ten free clinics (in West Virginia) and our (patient) numbers are climbing drastically," Brown said. In two days, she says they took 20 calls from patients who want to come back to Health Right, and get out of the ACA. "They actually come in, in tears, because their medications are going to be $400 a month when they're used to receiving them here at Wheeling Health Right for $2 a prescription," noted Janice Carenbauer, Health Right's front office manager. "They're just coming in here frantic, not knowing what to do." They say many of these patients have serious health issues–heart disease, hypertension and diabetes. "And some of their medications are things you can't go without–diabetes medications, heart medications–and they can hit the thousands of dollars," said Carenbauer.  As West Virginia's State of the State Address draws near, Brown dreads hearing about budget cuts. "My big message is please don't cut free clinics," says Brown. "We need our line item to stay solid or to increase, not to decrease." But they say they're not going anywhere. "No, no! Wheeling Health Right is here to stay," says Carenbauer."
http://www.wtrf.com/story/27840846/hikes-in-affordable-care-act-deductibles-send-people-back-to-free-clinics
Senators seek to ease ObamaCare mandate
"Sens. John McCain (R-Ariz.) and John Barrasso (R-Wyo.) are redoubling their efforts to grant more exemptions under ObamaCare's insurance mandate, part of their effort to "restore Americans' freedom" to buy their own healthcare. "No American should be forced into the president's one-size-fits-all health care mandate," McCain and Barrasso wrote in an op-ed published Tuesday on FoxNews.com. The Republican senators reintroduced a bill called the "ObamaCare Opt-Out Act" last week, which allows individuals to seek exemptions from state or federal officials from the healthcare law's individual mandate. Under the mandate, each American must prove to the IRS that their healthcare plan meets minimum insurance standards. Republicans have long opposed the policy, arguing the government shouldn't force people to purchase a product."
http://thehill.com/policy/healthcare/229331-senators-fight-one-size-fits-all-obamacare-mandate
ObamaCare Opt-Out Act: Let all Americans make their own health care decisions
"In the coming weeks, Americans will embark on the painful process of filing their tax returns. While this annual ritual leaves most people confused, depressed and overwhelmed, many will be faced with the additional step this year of paying hundreds or thousands of dollars if they chose not to purchase health insurance under ObamaCare for 2014. Under the individual mandate required by the president's new health care law, Americans for the first time must pay the higher of two penalties if they are uninsured and did not enroll in ObamaCare last year—either $95 per adult and $47.50 per child under 18, or 1 percent of their yearly household income above the $10,000 tax filing threshold. That means an individual earning $50,000 will face a penalty of $400 this year, and fines could reach up to $2,448 per person or up to $12,240 for a family of five. Unfortunately, these penalty rates will only continue to climb. Next year, penalties will more than double for those who do not enroll in ObamaCare in 2015, costing the same individual earning $50,000 per year a whopping $800, and families up to tens of thousands of dollars. No American should be forced into the president's one-size-fits-all health care mandate. Health care should be based on the fundamental principle of freedom, and Americans should be able to have the ability to make their own health care decisions without fear that the government will extract onerous penalties from them. That is why we reintroduced The ObamaCare Opt-Out Act of 2014 in the Senate last week, important legislation that will allow Americans to opt-out of the individual mandate for health insurance coverage required by ObamaCare. This bill would allow individuals to either notify their state or the federal health care exchange, or use their tax filing to opt-out of ObamaCare and avoid the penalty.  According to the tax-services provider H&R Block, this would impact about 4 million uninsured Americans in 2015."
http://www.foxnews.com/opinion/2015/01/13/why-am-reintroducing-obamacare-opt-out-act/
Cassidy starts Senate career by targeting ObamaCare
"Sen. Bill Cassidy (R-La.) is starting off his career in the upper chamber with a pair of bills aimed at rolling back ObamaCare. "Repealing Obamacare and replacing it with solutions that give patients the decision making power is my goal. This is one step of many in achieving that goal," Cassidy wrote in a statement Tuesday announcing the legislation. One bill, the "No Obamacare Mandate Act," would repeal the medical device tax, the employer mandate and the individual mandate. All of the measures have been attacked by Republicans, as well as a handful of Republicans. The second bill, "The Employee Health Care Protection Act," would allow more leeway in the types of group healthcare plans that are covered under ObamaCare. Cassidy already introduced the bill last September in the House, which passed the legislation along party lines."
http://thehill.com/policy/healthcare/229393-cassidy-targets-obamacare-with-first-legislation-in-senate
Lawmakers target ObamaCare device tax
"A bipartisan group of ten senators is reintroducing legislation to kill ObamaCare's levy on medical devices just as congressional researchers deflated several concerns about the tax in a new report.  The measure from Sens. Orrin Hatch (R-Utah) and Amy Klobuchar (D-Minn.) would repeal the healthcare law's 2.3 percent excise tax on medical products and equipment. With support from members of both parties as well as industry, the bill is one change to the healthcare law that seems likely to pass Congress this year. "Every dollar medical device manufacturers spend on this onerous tax is a dollar taken away from American innovation, job growth, and the ability to provide groundbreaking medical technologies to patients in need," Hatch said in a statement Tuesday.  "Both Republicans and Democrats understand just how bad this tax really is, and we owe it to the American people to ensure the development of life-saving medical devices are not plagued by high costs that will, ultimately, be passed on to patients," he said.  Momentum for the bill could be stymied, however, by a new report from the Congressional Research Service (CRS) finding that the tax's effects on jobs and medical device firms are "relatively modest."  "Innovation and research would be minimally affected," the report stated, calling the tax "relatively small." The CRS estimated that between 47 and 1,200 workers could lose their jobs, a tiny share of the industry."
http://thehill.com/policy/healthcare/229369-lawmakers-propose-to-kill-obamacare-device-tax
Bipartisan Senate group files bill to repeal Obamacare tax on medical devices
http://www.washingtontimes.com/news/2015/jan/13/senators-bill-repeal-obamacare-tax-medical-devices/
Medical device tax repeal comes to Senate, supported by five Democrats
http://www.washingtonexaminer.com/medical-device-tax-repeal-comes-to-senate-supported-by-five-democrats/article/2558602?custom_click=rss
New Analysis Challenges Arguments for Repealing Tax on Medical Devices
"A tax on medical devices, imposed by the Affordable Care Act, has become a prime target for Republicans, some Democrats and a small army of lobbyists for the industry. But a new report from the Congressional Research Service challenges economic arguments that are being made to justify repealing the tax. Critics of the tax say it is destroying jobs and encouraging manufacturers to move operations overseas. Repealing it is a priority for Republicans on Capitol Hill. But in its report, the Congressional Research Service, a nonpartisan arm of Congress, said that many of the concerns were unfounded. The effects on jobs, research and company profits are "relatively modest," the report said. As a result of the tax, it estimates, 47 to 1,200 workers could lose their jobs. They account for one one-hundredth to two-tenths of 1 percent of jobs in the industry. "These relatively modest effects occur partly because the tax is relatively small," the report said. In addition, it said, "innovation and research would be minimally affected." The tax, which took effect in 2013, is equal to 2.3 percent of the sale price of a medical device and is expected to raise $29 billion over 10 years. It applies to products like X-ray machines, magnetic resonance imaging scanners, pacemakers, artificial hearts and artificial hip and knee joints. Most of the tax will be passed on in the form of higher prices, the report said, but "the effect on the price of health care will most likely be negligible because of the small size of the tax and small share of health care spending attributable to medical devices." The effects on output and profits of medical device companies will also be minor, the report said. Studies commissioned by the medical device industry project larger effects, with a loss of 30,000 to 40,000 jobs or more. But the Congressional Research Service said the authors of these studies had often overlooked the fact that "about half of output is exempt from the tax." The law exempts eyeglasses, contact lenses, hearing aids and other devices that are "purchased by the general public at retail for individual use." These include pregnancy test kits, adhesive bandages, wheelchairs and portable oxygen concentrators. Tax-exempt products in the American market account for about 20 percent of the industry's production, the report said. Sales of devices for export are also exempt, and they account for 38 percent of output, it said."
http://www.nytimes.com/2015/01/14/us/tax-has-modest-effects-on-medical-device-makers-report-says.html?partner=rss&emc=rss&_r=0
Steven Brill On Obamacare: Right Diagnosis, Wrong Prescription
http://www.forbes.com/sites/theapothecary/2015/01/13/steven-brill-on-obamacare-right-diagnosis-wrong-prescription/
Republicans' Last Chance to Dump Obamacare
http://www.bloombergview.com/articles/2015-01-13/republicans-last-chance-to-dump-obamacare
'Repealing Obamacare Wouldn't Result in Free-Market System'
"…Before Obamacare, we had a system that didn't work very well because of government. But in a horrifying example of Mitchell's Law, wherein bad government policy begets more bad government policy, many people decided that more government was the solution to the problems already caused by government. Hence, we got the mis-named Affordable Care Act. But if Obamacare is repealed, we'll simply be back in the same unstable situation. And Philip is right that the statists will then simply argue for a different type of government expansion. Probably single payer, notwithstanding all the horror stories from places such as the United Kingdom. Some may argue, at this point, that it doesn't really matter because Obama is in the White House with a veto pen, so critics have a couple of years to figure out their next step. Maybe, but it's also possible that the Supreme Court will (for a change of pace) make the right ruling on a key Obamacare case later this year. And this would probably force policy makers to re-open the law. "…a Supreme Court decision expected by late June could invalidate Obamacare subsidies for millions of Americans. If Republicans don't have an alternative ready, congressional leaders will be under tremendous pressure to pass a simple "fix" that would allow the subsidies to continue to flow, thus further entrenching Obamacare before a Republican president theoretically is able to act in 2017. For these reasons and many others it's important for Republicans to unite around an alternative to Obamacare."… So I will reiterate what I wrote back in 2010 as part of my proposed counter-offensive. "The only way to fix healthcare is to restore the free market. That means going back to a system where people pay out-of-pocket for most healthcare and use insurance to protect against genuine risk and catastrophic expenses. The time has come to reduce the size and scope of government. …Change Medicare into a system based on personal health accounts and shift all means-tested spending to the states. …the flat tax is ideal from a healthcare perspective since it gets rid of the healthcare exclusion in the tax code as part of a shift to a tax system with low rates and no double taxation."
http://cnsnews.com/commentary/daniel-mitchell/repealing-obamacare-wouldn-t-result-free-market-system
A Top Republican Says He Has the Answer to Obamacare
"But it's not a good thing to not have any replacement, to have any solution ready and available for Congress to act upon," Price said. "So I'm excited about the opportunity of being able to put forward patient-centered, positive solutions, and I hope we will be able to do so."  Price, an orthopedic surgeon by training and one of the most conservative lawmakers, has taken the reins of the Budget Committee from Rep. Paul Ryan (R-WI), the new chairman of the tax-writing Ways and Means Committee. Price's hardline views on the need for long-term deficit and debt reduction, entitlement reform and an overhaul of costly government red tape meshes nicely, for the most part, with the views of GOP leaders. Yet Price has been a lonely voice in the wilderness for the past five years in calling for a replacement for Obamacare. Since 2009 he's has introduced a comprehensive alternative health care plan at least three times. It was originally presented as the Obamacare alternative from the conservative Republican Study Committee (RSC), which Price headed at the time. The 250-page bill, known as the Empowering Patients First Act, has attracted several dozen co-sponsors over the years, including some who have been at odds with House Speaker John Boehner (R-OH) over his leadership style.  The bill is premised on providing affordable coverage through a series of tax credits and deductions. These would lure people into the insurance market with positive incentives, as opposed to Obamacare's individual and employer mandate approach that fines those who don't buy health insurance and punishes many employers who fail to offer coverage to employees. Price has described his approach as "a carrot instead of a two-by-four." Price's approach would also let people drop out of Medicare, Medicaid, and other federal health care benefit programs in favor of receiving a tax credit. Also, an individual's health coverage would be "portable" – meaning people could take it with them from job to job. Moreover, individuals and small businesses would be able to access insurance pools that reduce risk for those with pre-existing conditions, and they could purchase plans across state lines. Price on Monday mounted yet another GOP assault on Obamacare, saying that Obamacare not only harms the quality of health care but the economy, too. "It's doing so not just for medical practices, not just for physicians and  hospitals who are trying to care for patients," he said, "but for businesses small and large who of their own volition want to be able to provide health coverage for their employees and are finding it much more difficult." His plan has six principles: affordability, accessibility, quality, responsiveness, innovation, and choice."
http://www.thefiscaltimes.com/2015/01/14/Top-Republican-Says-He-Has-Answer-Obamacare
California emphasizes ObamaCare penalty
"California's health insurance exchange is reminding consumers that they will face a penalty under ObamaCare for remaining without coverage, a messaging tool to boost enrollment that other marketplaces have hesitated to embrace.  Covered California, one of the nation's most successful exchanges, made no effort to downplay the individual mandate penalties that took effect last year and are set to rise in 2015. The marketplace is encouraging consumers to pick plans by Thursday, the deadline for insurance that kicks in Feb. 1.  "It's important that consumers understand now that the cost of remaining uninsured is rising," Covered California Executive Director Peter V. Lee said in a statement Tuesday. "This year, a family of four earning $70,000 a year could pay close to $1,000 in their taxes if they remain uninsured in 2015." Studies found that emphasizing the individual mandate helped raise total ObamaCare enrollment for 2014, though the administration's closest allies say they prefer to sell consumers on the benefits of joining the exchanges.  California's messaging push comes as tax preparers gird for confusion during this year's filing season – the first time consumers will have to attest to whether they had health insurance, and in some cases, pay a fine."
http://thehill.com/policy/healthcare/229385-california-emphasizes-obamacare-penalty
New support for Medicaid expansion in Tennessee
"Powerful county commissioners in Tennessee are calling on the state legislature to move forward with expanding Medicaid under the healthcare law.  The Shelby County Board of Commissioners, which includes several Republican critics of ObamaCare, endorsed Gov. Bill Haslam's (R) proposal for an alternative Medicaid expansion by a vote of 12-0 on Monday night, according to the Memphis Daily News.  The resolution praised Haslam's "Insure Tennessee" plan, saying it would help to address rising healthcare costs. Commissioners said it would also help shore up the budgets of local hospitals.  Haslam's proposal would subsidize employer-based healthcare coverage for some workers and place others on the state's version of Medicaid, known as TennCare, with incentives added for healthy living.  The two-year pilot program would expand health insurance up to 138 percent of the poverty level, covering the same population as the Medicaid expansion outlined under ObamaCare.  Supporters of Haslam's proposal say it has little in common with the traditional Medicaid expansion, pointing to the political challenge of passing "Insure Tennessee" through the Republican-led state legislature. But critics argue it could still harm the state's budget.  Haslam called a special session of the legislature to weigh in on the issue. It is scheduled to start Feb. 2."
http://thehill.com/policy/healthcare/229363-new-support-for-medicaid-expansion-in-tennessee
More CBO transparency could have prevented Obamacare's CLASS debacle
"But Congress and the American people could have been spared this trouble had CBO performed a more thorough analysis of CLASS. In 2009, the budget agency assumed that CLASS's administrative expenses would remain confined to three percent of premiums, even though HHS' own actuary later called this requirement "unrealistic and undesirable." The actuary hired by HHS went on to estimate total expenses at 20 percent of premiums — nearly seven times the level specified in the law. The unrealistically low administrative expenses go to the heart of CLASS's structural flaws. The program proved fiscally unsustainable because it faced a classic actuarial death spiral—a lack of healthy people paying into the pool to fund benefits for those needing care. Had CBO formally analyzed CLASS's administrative expenses, it likely would have concluded that the unrealistic assumptions written into the law meant premiums would eventually have to rise, benefits fall, or both, to meet the shortfall — making the program even more unattractive to healthy individuals, and further imperiling its solvency. The CBO does have models to estimate the cost of insurance; with Obamacare, it stated in November 2009 that insurance exchanges would reduce the administrative costs of individually-purchased coverage. But when it came to CLASS, CBO did not perform a similar analysis. Likewise, CBO at no point attempted to quantify the potentially massive costs to states that CLASS would have imposed. The program would have required state Medicaid programs to create a benefit eligibility system similar to that used by the Social Security disability insurance program. That program costs nearly $3 billion to administer every year — meaning CLASS could easily have imposed costs to states of $20 billion-30 billion over a decade. Within HHS, officials expressed concern that CLASS would "create significant new burdens on the states." Coming at a time when governors of both parties were criticizing the "mother of all unfunded mandates" in the form of Obamacare's Medicaid expansion, a CBO finding that CLASS imposed mandates on states in the billions, or tens of billions, would have prompted bipartisan outrage — and could have scuttled the program entirely. But from its introduction to its repeal, CBO at no point even acknowledged the significant cost to states associated with CLASS. In fairness to CBO, the months leading up to Obamacare's passage were by far the busiest in my time as a Capitol Hill staffer. Lack of enough hours and lack of sleep could, and did, cause details to slip through the cracks; to quote Nancy Pelosi, we really did have to pass the bill to find out what was in it. But that neither excuses nor explains why CBO has not publicly acknowledged the shortcomings outlined above, and what if anything it needs to change — whether in resources, oversight, or both — to improve its analysis going forward. Judging from his silence on CLASS, Elmendorf may view protecting his office's budget analysts as a prime objective of a CBO director. As much as I value loyalty, CBO's prime loyalty should lay to Congress — and ultimately to the public, which funds both CBO and the programs it analyzes. While Elmendorf has taken measures to release more information publicly — developments I welcome — such steps generally fall into the realm of making CBO less opaque, rather than truly transparent."
http://www.washingtonexaminer.com/more-cbo-transparency-could-have-prevented-obamacares-class-debacle/article/2558547
DeWine threatens federal government with lawsuit over Obamacare tax
"Ohio Attorney General Mike DeWine threatened today to sue the federal government for what he charges is an unconstitutional tax assessment on state and local government for the Affordable Care Act.  DeWine, a vigorous opponent of Obamacare, sent a letter last week to Health and Human Services Secretary Sylvia Mathews Burwell. He said he has not gotten a response.  The heart of the issue is the Transitional Reinsurance Program, a part of President Barack Obama's health-care program that assesses taxes on insurance companies and some employers, such as the state and some Ohio counties, which provide insurance for employees. Obamacare includes the transitional fee to stabilize insurance premiums in the individual market over three years, 2014 to 2016.  The federal assessment of $63 per person would total $5.3 million for the state, which employs about 85,000 full and part-time employees, DeWine spokesman Dan Tierney said.  In his letter, DeWine described the Obama administration's plan to tax the state as "a misguided and unprecedented assertion of federal power that threatens radically to alter the balance of authority between the federal government and the states."  The state will "take all appropriate legal action to recoup such forced payments," DeWine wrote.  Tierney added, "We're prepared to take this to court to protect Ohio taxpayers."  Comment is being sought from the Obama administration.  The matter was brought to DeWine's attention by Warren County officials who had expressed their opposition to federal officials, but received no response."
http://www.dispatch.com/content/stories/local/2015/01/13/dewine-obama-obamacare.html
Noah Feldman: Two rulings show how Scalia could kill the Affordable Care Act
http://www.mcall.com/opinion/mc-obamacare-supreme-court-scalia-0114-20150113-column.html
IMMIGRATION:
'Aggressive' timetable for launching Obama immigration actions raising concerns
"Nearly two months after President Obama announced his immigration executive actions, questions remain over whether the Department of Homeland Security can be ready to process millions of additional immigrants through an already-burdened system. DHS is on a hiring spree as it sets an ambitious schedule – outlined in a recent memo from U.S. Citizenship and Immigration Services, the DHS agency in charge of processing the requests — for accepting new applicants. The agency plans to begin accepting applications in late February under an expanded program for those who came to the U.S. illegally as children (Deferred Action for Childhood Arrivals, or DACA). And the agency is looking to May to implement the biggest, and most controversial, plank of Obama's plan – effectively legalizing potentially millions of parents of U.S. citizens and legal residents. But the colossal effort, on a tight timetable, perhaps inevitably has some questioning whether they can pull it off. One source inside the Department of Homeland Security told Fox News that so far, not enough has been done to get that machine up and running on time. The source raised the specter of the HealthCare.gov launch. "There is a state of confusion at DHS," said the DHS source, who works in immigration enforcement, claiming that "just like ObamaCare, the administration is eager to make an announcement, but infrastructure is lacking to make it happen." The administration wants to hire 1,000 workers to help process applications out of a new facility in Crystal City, Va., just outside Washington. Ken Palinkas, president of the National Citizenship and Immigration Services Council (NCISC), the union representing USCIS employees, said he recently toured the new operations center and it has little in it but leftover furniture from the last government tenant. With the agency aiming for Feb. 20 or so to launch the first phase, that leaves less than six weeks to hire, vet and train these new employees, he told FoxNews.com.  "They want to do this in February – this is unheard of," Palinkas said. "I've been working in government for 15 years, and I know things don't get done on time." While the administration scrambles to get ready, Republican foes in Congress continue their quest to halt the effort. Republicans are debating legislation this week to block funding for the immigration actions. But supporters of the program say that beyond leasing new office space and hiring employees, USCIS has been readying for the influx for some time and has learned from the rollout of DACA, which has been processing tens of thousands of young undocumented immigrants since 2012. Further, the administration already has launched a new policy, as a result of Obama's November announcement, for immigration enforcement and deportations. "The agency knew for a long time to anticipate something coming," said Wendy Feliz, of the American Immigration Council. "They have been planning and thinking and modernizing for years. I think ramping it up to five million probably won't be as hard as you think." Under what's known as "deferred action," those eligible would be able to work legally and avoid deportation for three years, as well as qualify for services offered by their state. Children and parents would have to demonstrate they have been living in the U.S. continuously since 2010. DHS officials, meanwhile, describe an across-the-board effort to prepare, including multiple avenues for members of the public to get answers and training for employees. A DHS spokeswoman stressed that Secretary Jeh Johnson has issued several sets of guidance, and training has begun for the new enforcement and removal program. She noted Johnson met with leaders from several agencies in Texas, and said there has been "extensive communication" with employees, in addition to DHS-sponsored town halls across the country. As for the looming flood of applications, she said: "USCIS is building the additional capacity needed to begin accepting requests for upcoming immigration initiatives." She said additional workers and the new facility "will ensure that every case processed by USCIS receives a thorough review under our guidelines." The spokeswoman said the USCIS website will be updated with new information "on a regular basis," and hotlines are available for people to call if they have questions or need help."
http://www.foxnews.com/politics/2015/01/13/aggressive-timetable-for-launching-obama-immigration-actions-raising-concerns/
Norquist pushes immigration reform to Hill GOP
"Conservatives backing immigration reform aren't quite done trying to lobby Hill Republicans on an overhaul. Key leaders on the right, including anti-tax activist Grover Norquist, will host a briefing for lawmakers and aides on the Hill on Tuesday to provide information from "trusted conservatives" about how to tackle immigration reform from a "faith, law enforcement and business perspective," according to a notice obtained by POLITICO. "We all know the struggles our broken immigration system causes our nation," Norquist, along with the Southern Baptist Ethics & Religious Liberty Commission's Barrett Duke, wrote in the email sent to congressional offices. "Under Republican leadership, the 114th Congress has an incredible opportunity to correct these problems." The Republican-led Congress is unlikely to take up the kinds of sweeping reforms to the current immigration system that the Democratic-controlled Senate passed in 2013. For now, GOP lawmakers have been focused on killing President Barack Obama's executive action on immigration; House Republicans will fire the opening salvo in that fight this week with votes to gut the actions tied to a funding bill for the Department of Homeland Security. Speakers at the Capitol Visitor Center include Norquist, Duke, Indiana Attorney General Greg Zoeller and Laura Foote Reiff, the chairwoman of the National Immigration Forum's board. It's particularly noteworthy that Zoeller is involved, considering Indiana is part of a lawsuit from two dozen states, led by Texas, that argues Obama's executive actions are unconstitutional. That case gets a hearing Thursday in federal court in Brownsville, Texas. Norquist is also going to Lincoln, Nebraska, on Feb. 2 to tout the economic impacts of immigration reform, according to the Lincoln Journal Star."
http://www.politico.com/story/2015/01/grover-norquist-immigration-reform-congress-114212.html
HATCH, RUBIO, FLAKE CO-SPONSOR BILL TO INCREASE H-1B GUEST-WORKER VISAS
"On Tuesday, three Republican Senators joined three Democrats to introduce legislation that would expand the number of guest-workers for the tech industry even though there is a surplus of American high-tech workers. The Immigration Innovation ("I-Squared") bill, introduced by Sens. Orrin Hatch (R-UT), Jeff Flake (R-AZ), Marco Rubio (R-FL), Amy Klobuchar (D-MN), Chris Coons (D-DE), and Richard Blumenthal (D-CT), would also enable companies to hire an unlimited number of workers with advanced degrees from U.S. institutions in science, technology, engineering and math, which critics have said would turn some universities into diploma factories for foreign students. Currently, the first 20,000 H-1B applications for those with advanced STEM degrees are exempted. Hatch said he hoped the bill could be a gateway to "more progress" on a broader immigration bill. "I'm calling on everyone — the President, members of both parties, and stakeholders in the tech community – to support this bill and help make it the first step towards real immigration reform," he said in a statement. "We must find make concrete progress to solve some of the many critical problems facing our nation. I-Squared is an obvious solution to an undeniable need, and I want to work with everyone to get it done now." In addition to increasing the annual cap on H-1B visas from 65,000 to 115,000, the bill would reform student visas, "authorize employment for the dependent spouses of H-1B visas holders, and allow a grace period for foreign workers to "change jobs and not be out of status." It would also, among other things, allow for the recapturing of green cards "that were approved by Congress in previous years but were not used" and dependents of employment-based immigrant visa recipients, U.S. STEM advance degree holders, "persons with extraordinary ability," and "outstanding professors and researchers" would be exempt from cap on green cards. The high-tech industry, like Facebook co-founder Mark Zuckerberg's FWD.us lobbying group, has pushed for massive increases in guest-worker permits even though companies like Microsoft have been laying of thousands of U.S. tech workers. As Breitbart News has documented, "despite evidence to the contrary, the tech industry has spent millions trying to get massive increases in the number of H-1b guest-worker visas, claiming that they 'can't find' Americans to do various tech jobs" even though there is a proven surplus of America high-tech workers. House Republican leaders are expected to introduce similar legislation. But as Sen. Jeff Sessions (R-AL) noted in his immigration roadmap for the new Republican Congress, "a stunning 3 in 4 Americans with a STEM degree do not hold a job in a STEM field—that's a pool of more than 11 million Americans with STEM qualifications who lack STEM employment." In a chapter titled, "The Silicon Valley STEM Hoax," Sessions cites Rutgers public policy professor Hal Salzman, who has calculated that 100% of new hires in the tech industry could be guest workers if Congress continues to increase the number of H-1B visas, which would hold "down wages for both them and new hires."
http://www.breitbart.com/big-government/2015/01/13/hatch-rubio-flake-co-sponsor-bill-to-increase-h-1b-guest-worker-visas/
Gang of Six Unveils High-Tech Immigration Bill
"A bipartisan group of six senators — including Senator Marco Rubio (R., Fla.), the Gang of Eight member mulling a run for president — released the first bipartisan immigration bill of the new Congress, in the form of legislation to expand high-tech visas and green cards for immigrants. "Our bill is a commonsense, bipartisan approach to help ensure that those who have come here to be educated in high-tech fields are able to stay with their families and contribute to the economy and our society," said Senate Finance Committee chairman Orrin Hatch (R., Utah), who headed up the effort. "I'm calling on everyone — the president, members of both parties, and stakeholders in the tech community – to support this bill and help make it the first step towards real immigration reform." Hatch leads the Senate GOP's high-tech task force, and in that capacity has regular contact with industry representatives; in the last two weeks, he met with Microsoft CEO Satya Nadella and Apple CEO Tim Cook this month to discuss the bill. Three Democrats with high-tech industry in their states — Minnesota's Amy Klobuchar, Connecticut's Richard Blumenthal, and Delaware's Chris Coons — co-sponsored the legislation. The high-tech language was a sweetener provision that was designed to get Republicans on board with a comprehensive immigration bill last Congress, so the Democratic support on this provision presents Obama with something of a dilemma: if it passes through Congress, he would have to choose between vetoing a bipartisan bill or signing legislation that weakens his negotiation position in future immigration talks. The bill doesn't have unanimous Republican support, though. Senator Jeff Sessions (R., Ala.) circulated an 'immigration handbook' to every Republican in Congress that, among other things, takes aim at just such a proposal. "Recent data from the Census Bureau confirmed that a stunning 3 in 4 Americans with a STEM degree do not hold a job in a STEM field—that's a pool of more than 11 million Americans with STEM qualifications who lack STEM employment," Sessions wrote. "It is understandable why these corporations push for legislation that will flood the labor market and keep pay low; what is not understandable is why we would ever consider advancing legislation that provides jobs for the citizens of other countries at the expense of our own." The Republican trio includes Hatch, Rubio, and one other Gang of Eight alumnus — Senator Jeff Flake (R., Ariz.).  "The reforms in this legislation lead the way to such a system, which I believe we can ultimately achieve after meeting the immediate challenges of securing our borders and improving internal enforcement," Rubio said in his statement on the bill."
http://www.nationalreview.com/corner/396301/gang-six-unveils-high-tech-immigration-bill-joel-gehrke
Bipartisan Senate bill eyes immigration reform for tech workers
"A bipartisan team of senators lent a helping hand to the tech sector on Tuesday by introducing legislation to reform the immigration system for high-skilled workers. The bill, which was first introduced in 2013 but failed to move in Congress, would address a major demand of Silicon Valley firms, who say that current law prevents them from bringing into the U.S. enough skilled programmers to keep up with the demand. The Immigration Innovation Act is "a commonsense approach to ensuring that those who have come here to be educated in high-tech fields have the ability to stay here with their families and contribute to the economy and our society," Sen. Orrin Hatch (R-Utah) — who is pushing legislation to promote the U.S. tech sector — said in a statement. While comprehensive immigration reform appears to be a non-starter in Congress, many tech lobbyists have expressed hope that a more targeted bill to help out their sector could move, even in a new Congress controlled by Republicans. The issue was listed near the top of many industry groups' to-do lists heading into the year, and the bipartisan support for the new bill may hint at the chances of progress. In addition to Hatch, Sens. Amy Klobuchar (D-Minn.), Marco Rubio (R-Fla.), Chris Coons (D-Del.), Jeff Flake (R-Ariz.) and Richard Blumenthal (D-Conn.) are co-sponsors of the new bill. Flake and Rubio were both members of the Gang of Eight senators who wrote an immigration bill in 2013, which ultimately failed to move in the House. Current law caps the number of high-skilled workers allowed into the U.S. under the H-1B visa program at 65,000 per year. Tech companies have long lobbied for Congress to raise that number, and the new bill would increase it to 115,000. It would also allow the annual cap to increase up to 195,000, depending on demand, and allow spouses of people with those visas to get a job in the U.S. Additionally, the bill would allow the government to reissue green card numbers that have been approved in past years but were never used, and allow more researchers and people with advanced degrees to enter the country."
http://thehill.com/policy/technology/229348-senators-eye-immigration-reform-for-tech-workers
Jeff Sessions pens immigration manifesto
"The Senate's staunchest opponent to comprehensive immigration reform has authored a 25-page memo for the new GOP majority, that urges his party to reject "an extreme policy of sustained mass immigration" and called on lawmakers to instead focus on the needs of the American worker. Sen. Jeff Sessions, R-Ala., delivered the memo to his fellow Republicans in the Senate and he is hoping the document will be a central part of the immigration discussion expected during this week's House-Senate GOP retreat in Hershey, Pa. The memo is comprised of polling data and other factors that Sessions said the GOP can use "to fight the most well-funded and powerful network of special interests you will ever confront." It delves into the issue of weakened border enforcement, citing a 23 percent reduction in deportations of illegal immigrants from the U.S. interior, for example. But mostly the document focuses on the impact of increased immigration on the economy and American jobs."
http://www.washingtonexaminer.com/jeff-sessions-pens-immigration-manifesto/article/2558568?custom_click=rss
BOEHNER ANNOUNCES BROADER IMMIGRATION EFFORT TO COLLEAGUES
"The House will quickly begin considering broader immigration legislation in weeks ahead even as Republicans are likely to remain mired in conflict with President Obama over a far-reaching executive action that extended amnesty to millions of illegal aliens, Speaker John Boehner announced to members at a closed-door meeting this morning. "We're going to get an immigration bill moving pretty quickly," one GOP lawmaker told Breitbart News. Rep. Aaron Schock (R-IL) said the outlines of the specific legislation that will be considered are still unclear, but he said he expects in time that Boehner will bring bills addressing border security, visa reform, aliens brought to the U.S. illegally as children and "what do you do with the 12 million who are here illegally." "I'm not sure that there's a bill. He's been pretty adamant that our immigration solution be a step-by-step approach. I think there will be a border security bill but I don't think we'll take what the last Congress did wholesale, I think this Congress will work its will," Schock said. "Certainly, you have to do visas because 40 percent of those living here illegally came on a legal visa and have overstayed their visa, so we need an improved visa enforcement program. And then, you gotta deal with the kids, and then you gotta answer the question what do you do with the 12 million who are here illegally. So I think those step-by-step bills are what he outlined right before the last election that was the goal for the House. And I think now that we have a Senate that will work with us, that's the plan," Schock said. A GOP aide said Boehner only spoke in conference about moving forward on border security legislation, not other topics of immigration reform. A second GOP aide, to GOP Majority Leader Kevin McCarthy, said "Border security is a top priority for this Congress." A second GOP aide, to House Majority Leader Kevin McCarthy, said "border security is a top priority for this Congress." The push, previously suggested by House Homeland Security Committee Chairman Michael McCaul to reporters but formally announced by Boehner to lawmakers for the first time this morning, marks a contrast with Boehner's warnings to Obama about the impact a broad executive action would have on chances for legislative action on the issue in the 114th Congress. "If he acts unilaterally on his own outside of his authority he will poison the well and there will be no chance for immigration reform moving in this Congress. It's as simple as that," Boehner told reporters Nov. 6 at his first press conference after the midterm elections. In the closed-door meeting, Rep. Louie Gohmert (R-TX), who challenged Boehner in the recent speaker's election and received three votes, including his own, pressed Boehner on whether upcoming immigration bills would be rushed through the House. Specifically, Gohmert told Boehner he assumed the legislation would not be brought up under regular order. Boehner asked Gohmert to yield to say that the legislation would be brought up under regular order. "Mr. Boehner said, 'this is unlike what we've done in the past. You're going to have plenty of notice. You're going to know about it, instead of showing up on Tuesday and having to vote on a bill that week,'" according to Rep. Ted Yoho (R-FL), another member who challenged Boehner in the speaker's election. This week the House is considering legislation to block Obama's executive actions in a spending bill, and the proposal and associated amendments have drawn praise from many Republicans. "I think they've done a good job. We've had three listening sessions in conference. We've had three conferences to go over this. This is unlike anything I've had in my two years' experience here. So I applaud leadership for educating the conference," Yoho said."
http://www.breitbart.com/immigration/2015/01/13/boehner-announces-broader-immigration-effort-to-colleagues/
BOEHNER: VOTE TO DEFUND AMNESTY 'NOT ABOUT THE ISSUE OF IMMIGRATION,' ABOUT 'OVERREACH'
http://www.breitbart.com/big-government/2015/01/13/boehner-vote-to-defund-amnesty-not-about-the-issue-of-immigration-about-overreach/
House moves toward vote on blocking immigration actions, White House threatens veto
"The House began debate Tuesday night on a Department of Homeland Security spending bill which Republicans want to use to defund and undo the president's immigration plans. They could vote as early as Wednesday. Republicans said it was their response to a president who had overstepped his bounds.  "We're voting to block the president's overreach, his executive overreach, which I believe is beyond his constitutional duty and frankly violates the Constitution itself," House Speaker John Boehner said Tuesday. "This is not about the issue of immigration. What it is about is the president acting lawlessly." Following a White House meeting with Obama and other congressional leaders Tuesday morning, Boehner's office reiterated that the House would still push forward on the DHS bill, including amendments to "stop the president's  unilateral actions on immigration." His office said, during the meeting, Boehner "reminded the president that he himself had stated publicly many times in the past that he did not have the power to rewrite immigration law through executive action." But House Democratic Whip Steny Hoyer, D-Md., who also was in the meeting, called Republicans' approach "indefensible" and "irresponsible." Democrats, and even some Republicans, warn that the effort to wage the immigration fight during debate over a DHS spending bill risks vital security funding – at a time when the department is ramping up security measures in the wake of the Paris terror attacks. Current DHS funding expires at the end of February. And Democrats who support the president's immigration measures are rallying against the Republican push."
http://www.foxnews.com/politics/2015/01/13/house-moves-toward-vote-on-blocking-immigration-actions-white-house-threatens/
Boehner warns Obama on immigration
"Speaker John Boehner (R-Ohio) stressed to President Obama at a Tuesday meeting of congressional leaders that the House would move to stop the president's recent actions on immigration. Boehner "made clear" that a Department of Homeland Security (DHS) spending bill "will include amendments to stop the president's unilateral actions on immigration," according to a readout from the Speaker's office. "The speaker reminded the president that he himself had stated publicly many times in the past that he did not have the power to rewrite immigration law through executive action," Boehner's office added. The president, however, argued that "there are priorities that rise above politics," according to the White House. That, Obama stressed, included "fully funding the Department of Homeland Security without delay so the men and women working there can operate with the confidence they need."
http://thehill.com/policy/finance/229357-boehner-warns-obama-on-immigration
Boehner Refuses to Rule Out 'Clean' DHS Funding Bill
"Speaker John A. Boehner wouldn't rule out Tuesday the possibility the House may have to pass a Department of Homeland Security funding bill that does not block President Barack Obama's executive action on immigration. That could dampen the enthusiasm of some hard-line conservatives in the House, who were practically ecstatic on Jan. 9 with an emerging GOP strategy to hold votes to defund the president's executive action and a number of other immigration provisions. But on Tuesday, the speaker was noncommittal. "Our goal here is to fund the Department of Homeland Security," the Ohio Republican said. "Our second goal is to stop the president's executive overreach." When Boehner was pressed on whether he would put a "clean" funding bill on the floor before the agency runs out of money at the end of next month, he said Republicans have "this year's process — fiscal year's process — and we have next year's fiscal year process." Pressed again, this time with a yes or no ultimatum of whether he would put a straight DHS funding bill on the floor before Feb. 28, Boehner first made a small joke — "Oh, oh, now we have a new question" — and then he refused to give that elusive yes or no answer. Instead, he provided his ordered preference to fund DHS, and then, as a "second goal," stop Obama's executive action. Boehner and Republicans know Obama almost certainly won't sign a funding bill defunding his executive action, and building a veto-proof majority in both the House and Senate seems improbable. That is, if the Senate could muster 60 votes to pass such a bill in the first place. Either way, the House is expected to start the process Wednesday when it passes the DHS funding bill and hold amendment votes attacking a bevy of immigration provisions from the Obama administration."
http://blogs.rollcall.com/218/boehner-refuses-to-rule-out-clean-dhs-funding-bill/?dcz=
Boehner on Obama's executive amnesty: "Our goal here is to fund the Department of Homeland Security"
"A month later and here we are, with the Republican Speaker of the House hinting that they might have to turn out the lights at DHS and the chairman of the Senate Republican Conference saying, er, no. It's not just Thune either. How's McConnell going to get a defunding bill past a filibuster when GOP Senate centrists are already this nervous? "I would be concerned if the funding restrictions affected the ability of the Department of Homeland Security to carry out its vital functions," said Sen. Susan Collins (R-Maine). "Another way to challenge the president might be in court." She cited the successful challenge against President Obama's recess appointments to the National Labor Relations Board. Two other centrists, Sens. Mark Kirk (R-Ill.) and Dean Heller (R-Nev.), expressed reservations with the House effort last week. "In general I want to make sure we run the government and a key part of government is homeland security, especially what happened in France," Kirk said. "In the end, cooler heads should prevail and we shouldn't defund critical security infrastructure." Yeah, that's a new X factor in all this. The optics of defunding Homeland Security were always going to be dicey, but trying to do it after the Paris attacks when concern about terrorism is rising makes it harder. Sounds like Collins, Kirk, and Heller are already nervous about it; hard to believe pro-amnesty superhawks like McCain and Graham will go along with it either. Pelosi's turning the screws too:.. If the five Republicans named above break no, that puts McConnell below 50 votes to start. Even if he holds the rest of the caucus, where do the other 11 votes come from? In fact, some of the bills being considered by the House are so ambitious in undoing Obama's immigration moves — one of them would undo not only November's executive amnesty but the original DACA amnesty for DREAMers in 2012 — that even centrist Democrats are likely to stay away from them. A few people on the Hill have whispered to Byron York that the bills may be deliberately controversial because Boehner and McConnell want them to fail; only then can they pass a clean bill and put this immigration mess behind them, saying, "Hey, we tried." Tellingly, when asked at today's press conference, Boehner didn't say (i.e. didn't rule out) passing a clean funding bill for DHS if the GOP's immigration measures stall in the Senate (or end up being vetoed by Obama). Long story short, executive amnesty is here to stay. But we all knew that."
http://hotair.com/archives/2015/01/13/boehner-on-obamas-executive-amnesty-our-goal-here-is-to-fund-the-department-of-homeland-security/
GOP moderates rebel against House immigration measure
These Republicans say the leadership is catering to the far-right elements of the party.
"…The measure – which would kill the Deferred Action for Childhood Arrivals program – is scheduled to come to the House floor Wednesday as part of a bill to fund the Department of Homeland Security through the end of September. But more than a dozen House Republicans have told the GOP whip operation that they will not vote for the amendment, according to people involved. These Republicans say the leadership is catering to the far-right elements of the party, and they disapprove of the underlying policy. But there's danger if the amendment, written by Rep. Marsha Blackburn (R-Tenn.), fails. Without that provision, there's a chance that conservatives will not vote for the DHS funding bill, which would be an embarrassing loss for the leadership team. Republicans touted this process as the kind of inclusive approach they favor.
Rep. Jeff Denham (R-Calif.) said Tuesday that he opposes the Blackburn legislation, as well as a separate measure that would gut the executive actions the Obama administration announced last fall and roll back immigration enforcement directives dating as far back as 2011. If those amendments are ultimately approved, Denham said he would oppose the underlying DHS funding bill. "It's disappointing to see an overreach," Denham said of his own party.
The moderates in the GOP conference are taking issue, in particular, with a provision in Blackburn's measure that would ban renewals under the current DACA program, which grants a two-year deportation reprieve and work permits for so-called Dreamers, young immigrants who were brought to the United States illegally as children. Because their DACA status is temporary, blocking renewals – as the Blackburn language does – would effectively open up those immigrants to deportations. "It's mean-spirited," one House Republican, granted anonymity to speak candidly about the situation. "Once people have come forward, and they have turned in all their information, their ID, where they live, they're now planning their lives based on [the fact that] they can live here … it's a step beyond what has to be done." The Obama administration has already issued a veto threat on the House Republicans' immigration plan, and it's nearly certain that it will not get the requisite 60 votes to advance in the GOP-controlled Senate."
http://www.politico.com/story/2015/01/house-republicans-immigration-114239.html
Luke Russert Slams GOP Immigration Bill As 'Very Far To The Right'
"On Tuesday morning, Luke Russert, NBC News Congressional Correspondent, appeared on MSNBC's The Rundown with Jose Diaz-Balart to discuss the current tensions between the newly-controlled Republican Congress and President Obama. Speaking to anchor Jose Diaz-Balart, Russet criticized the GOP over the issue of immigration and argued that they "are going to move forward with their bill on Wednesday, Jose. It goes very far to the right."
http://townhall.com/news/around-the-web/2015/01/13/luke-russert-slams-gop-immigration-bill-as-very-far-to-the-right-n1942472
Pelosi: GOP Effort to Defund Obama Immigration Moves 'Frivolous'
"House Democrats gathered on the steps of the Capitol Tuesday morning with a group of immigration activists to voice their opposition to a Republican tactic to defund the president's executive actions on immigration. Republicans plan to attach five amendments to a bill funding the Department of Homeland Security to target the president's executive actions, the Deferred Action for Childhood Arrivals program and other practices that loosen enforcement of some immigration laws. The House is expected to vote on the funding bill Wednesday. "This is frivolous," House Minority Leader Nancy Pelosi, D-Calif., said. "They know this will not become the law. They're hoping the Senate will bail them out. Why don't we live up to our responsibilities in a bipartisan way here to protect and defend the American people, to live up to the character of our country, which is a nation of immigrants?" Pelosi and her fellow Democrats called for a "clean" DHS funding bill, without what they called "poison pill" amendments. They pointed to the recent terror attacks in France as evidence that funding the DHS is critical and should not be linked to the politically divisive subject of immigration. Though Speaker John A. Boehner, R-Ohio, did not rule out sending a clean bill to the floor at a Tuesday news conference, he emphasized that one of the GOP's goals is to stop the president's executive action. "It's an outrageous abuse of the appropriations process and it puts our country, our security, at risk," said Rep. David E. Price, D-N.C., the ranking member on the Homeland Security appropriations subcommittee. "Don't let anybody tell you that this is without consequences, this idea of putting the Homeland Security Department on a continuing resolution," Price added. He proceeded to list a number of DHS functions that would be stalled due to a continuing resolution, including border security, immigration enforcement, security grants, and new efforts to bolster the U.S. Secret Service and increase protections at the White House. "It's a bad way to govern, bad in the sense that it hurts this department, hurts its function," Price said. "But also that it represents a kind of crass political opportunism, using this appropriations bill, which is bipartisan, bicameral, approved long ago — using this appropriations bill as a vehicle for a blatantly political anti-immigration purpose."
http://blogs.rollcall.com/218/immigration-democrats-pelosi-frivolous/?dcz=
House Dems push back on immigration
"House Democratic leaders are whipping this week against two of the five GOP amendments designed to undermine President Obama's executive action on deportation. House Minority Whip Steny Hoyer (D-Md.) said Tuesday that a proposal sponsored by Rep. Robert Aderholt (R-Ala.) that effectively blocks funding for the new policies, and another sponsored by Rep. Marsha Blackburn (R-Tenn.) to eliminate Obama's 2012 deferred action program benefiting younger immigrants, "are clearly unacceptable" to the Democrats and would guarantee a veto of the package. "If the Aderholt amendment or the Blackburn amendment are adopted, which I hope they are not – … I hope the Senate rejects them – … there's no doubt in my mind the president will veto the bill," Hoyer said during a press briefing in the Capitol. The Republican-led House Rules Committee on Monday adopted five GOP amendments as part of the debate on legislation to fund the Homeland Security Department (DHS) beyond February.  Aside from the Aderholt and Blackburn provisions, the panel approved amendments to prioritize deportation for domestic violence and sexual abuse offenders; to promote the hiring of U.S. citizens and legal residents over those in the country illegally; and prioritize people who came to the U.S. legally ahead of those who arrived illegally.  Hoyer downplayed the last three, characterizing them as "gotcha" amendments "of less substance" than the Aderholt and Blackburn provisions.  The White House on Monday issued a statement threatening a veto of the DHS package if it includes "objectionable restrictions" on Obama's executive orders. But the statement is vague about which provisions, exactly, the administration deems objectionable enough to merit a veto. Some Democrats are hoping that Obama would use his veto power if any of the five amendments reached his desk. "If any of these poison pills are attached, I expect the president of the United States to carry out his veto threat, and I expect the Democrats to sustain that veto threat," Rep. Luis Gutierrez (D-Ill.) said Tuesday. "There's an important number, and it's two-thirds, and they [Republicans] don't got it." In the Senate, meanwhile, the Aderholt and Blackburn amendments aren't expected to get the 60 votes needed to pass through the chamber, leading to questions about what tamer provisions – if any – Republican leaders will try instead in that case. Without congressional action, funding for the DHS will expire on Feb. 27."
http://thehill.com/homenews/house/229378-house-dems-push-back-on-immigration
Obama Warns Republicans Against Defunding His Immigration Actions
"President Barack Obama warned congressional Republicans Tuesday against defunding his immigration executive actions, amid a showdown to tie Homeland Security funding to unraveling Obama's unilateral action on immigration. "The president underscored there are priorities that rise above politics – including keeping Americans safe by promptly and fully funding the Department of Homeland Security without delay so the men and women working there can operate with the confidence they need," a White House readout of Obama's meeting with congressional leaders. House Speaker John Boehner (R-Ohio) reminded Obama about what he previously said on taking executive action on illegal immigration. "The bill will include amendments to stop the president's unilateral actions on immigration, and the speaker reminded the president that he himself had stated publicly many times in the past that he did not have the power to rewrite immigration law through executive action," said a summary of the meeting issued by Boehner's office. Boehner was referring to the numerous times that Obama during his presidency has said he could not act on immigration without authorization from Congress. Obama took executive action in November to shield about 5 million illegal immigrants from deportation. Ahead of Obama's speech on cybersecurity that comes after hacking attacks on Sony and U.S. Central Command, the White House statement said Obama stressed the importantce of "working together to pass legislation to combat the cybersecurity threats we face." Boehner faulted the formerly Democratic-led Senate for blocking previous cybersecurity bills."
http://www.theblaze.com/stories/2015/01/13/obama-warns-republicans-against-defunding-his-immigration-actions/
House GOP sets up showdown over immigration
"Congress and the White House are heading toward a high-stakes showdown over immigration, with financing for the crucial Department of Homeland Security at stake at the very moment that terrorist attacks in Paris last week have Americans on edge. The House of Representatives is expected to vote Wednesday on a $39.7 billion bill to keep the department open after money runs out Feb 28, but with language attached that would aggressively roll back several of President Barack Obama's immigration actions. Obama says he wants to sign a bill to keep funding the department but that he'll veto it if takes on his immigration orders. Lawmakers must find a way to fund Homeland Security, which handles immigration and national security issues, after the last Congress agreed in December to pay for the department only through the end of February – Republican payback aimed at Obama for November's immigration actions. "This is exactly what could be expected in response to the president's unilateral action and the past history of broken negotiations," said Noah Pickus, director of the Kenan Institute for Ethics at Duke University. "The legacy of distrust on both sides builds and builds until we are now reduced to tit-for-tat actions. This isn't governance; it's war by other means." In a nod to conservatives, Republicans intend to add amendments to the funding bill to reverse several of Obama's immigration moves, including last year's action to shield from deportation some 5 million people who are living in the country illegally and the 2012 executive order that protected many young immigrants. "Our goal here is to fund the Department of Homeland Security," House Speaker John Boehner, R-Ohio, said Tuesday. "And our second goal is to stop the president's executive overreach. This is not the way our government was intended to work." The bill faces fierce opposition from congressional Democrats and the White House. They say linking immigration and homeland security funding is a dangerous precedent, especially in the wake of last week's deadly terrorist attack in Paris at the satirist magazine Charlie Hebdo. The administration condemned the Republican plan Monday, saying it would "place restrictions on the department's ability to set smart enforcement priorities focused on criminals, national security threats and recent border crossers." "There's never a good time for Republicans to do something like this, but now it seems like a particularly bad time," White House Press Secretary Josh Earnest said Monday, alluding to the Paris attack."
http://www.mcclatchydc.com/2015/01/13/252976/house-gop-sets-up-showdown-over.html
Immigration fight will test GOP unity
"A push by House Republicans to reverse President Obama's executive action on immigration has put their vulnerable Senate counterparts in a tough electoral spot. The GOP faces a much tougher 2016 map, and Hispanic groups are warning of political fallout over the issue of deportations at a time when the party is trying to win the White House and defend its new Senate majority. Worried about their party's political fate, centrist Senate Republicans are balking at the prospect of a messy fight with the president.
"I would be concerned if the funding restrictions affected the ability of the Department of Homeland Security to carry out its vital functions," said Sen. Susan Collins (R-Maine). "Another way to challenge the president might be in court." She cited the successful challenge against President Obama's recess appointments to the National Labor Relations Board. Two other centrists, Sens. Mark Kirk (R-Ill.) and Dean Heller (R-Nev.), expressed reservations with the House effort last week. "In general I want to make sure we run the government and a key part of government is homeland security, especially what happened in France," Kirk said. "In the end, cooler heads should prevail and we shouldn't defund critical security infrastructure." Kirk faces a tough reelection next year, as do Sens. Kelly Ayotte (R-N.H.), Ron Johnson (R-Wis.), Pat Toomey (R-Pa.) and Marco Rubio (R-Fla.). But conservatives such as Sen. Ted Cruz (R-Texas) are warning leaders not to shy away from a showdown. Cruz has pressed GOP colleagues to keep their promises during the 2014 midterm campaign and not fund what he calls a "lawless and illegal amnesty." "[Senate Majority Leader] Mitch McConnell [R-Ky.] is caught between Collins and Cruz," said a senior Senate Democratic aide who predicts this would be the first of many instances of House conservatives forcing Senate Republicans into an awkward position."
http://thehill.com/homenews/senate/229291-immigration-fight-will-test-gops-unity
Dems launch national effort to enroll immigrants
"Undaunted by GOP efforts to undo President Obama's executive order to halt deportations, House Democrats have launched a national campaign to get the millions of eligible illegal immigrants signed up. Spearheaded by Rep. Luis Gutiérrez (D-Ill.), the multi-city effort will unite lawmakers, faith-based institutions and other community leaders working to help participants through the application process and over other bureaucratic hurdles. "We want to ensure that … constituents understand what the executive order does, that those eligible will be able to come forward safely to submit to a background check and to register in order to get right with the law," Rep. David Cicilline (D-R.I.), who will host such an event on Wednesday in Providence, said Tuesday during a press briefing in the Capitol. Rep. Jared Polis (D-Colo.) said the involvement of lawmakers is "absolutely critical" to the success of the program, especially amid conservative attacks that advocates fear could depress participation. "We need to convey the message that it is here to stay," Polis said of the program. The campaign is evidence that the Democrats are confident the Republican efforts to undermine Obama's executive actions will fail this year.  House Republicans this week are pushing a series of amendments that would not only block Obama's move to halt deportations for as many as five million illegal immigrants, but also eliminate the president's 2012 deferred action program, which allows high-achieving illegal immigrants brought to the country as youngsters to stay and work.  The Republicans intend Wednesday to attach those provisions to legislation funding the Department of Homeland Security (DHS) beyond February. Amid the heightened terrorist threats highlighted by recent attacks in Paris, GOP leaders are hoping both Senate lawmakers and Obama will be forced to accept at least some of those amendments for the sake of keeping the DHS up-and-running. Democrats, however, have other ideas. The White House on Tuesday issued a veto threat against the DHS package if the immigration amendments are attached, and Democratic leaders are confident they have the congressional support in both chambers to uphold it. "The president has been absolutely clear. We're absolutely clear. The executive order stands, it's constitutional … so there's really no reason to negotiate," Gutiérrez said. "There is no divide in the Democratic Caucus on this issue," he added. "If any of these poison pills are attached, I expect the president of the United States to carry out his veto threat, and I expect the Democrats to sustain that veto threat. … There's an important number, and it's two-thirds, and they don't got it." Democratic leaders are accusing the Republicans of playing politics with the DHS bill at the threat of national security. Rep. Bennie Thompson (Miss.), senior Democrat on the House Homeland Security Committee, said Tuesday that the GOP amendments are designed only "to placate the extreme right wing of the Republican Party."
http://thehill.com/business-a-lobbying/229351-dems-launch-national-effort-to-enroll-immigrants
NYC Mayor on ID Cards For Illegals: 'Don't Want' Them 'To Feel Like Second-Class Citizens'
""We don't want any of our fellow New Yorkers to feel like second-class citizens," de Blasio was quoted as saying in a National Public Radio website article. "We don't want them to feel left out." In addition, de Blasio is promising more than just ID cards if illegal aliens come forward and sign up. "A free, one-year membership to 33 cultural institutions," de Blasio said. "That did get the attention of many New Yorkers." But some liberal, pro-amnesty advocates are leery about the cards. Johanna Miller of the New York Civil Liberties Union is one of them."
http://cnsnews.com/news/article/penny-starr/nyc-mayor-id-cards-illegals-don-t-want-them-feel-second-class-citizens
The Troubling Math of Muslim Migration
Preventing a Paris-style attack is, in part, a numbers game. Americans don't seem to be paying attention.
http://www.nationalreview.com/article/396262/troubling-math-muslim-migration-ian-tuttle
SPENDING/BUDGET/ECONOMY:
Food Stamp Beneficiaries Exceed 46,000,000 for 38 Straight Months
"The number of beneficiaries on the Supplemental Nutrition Assistance Program (SNAP)—AKA food stamps–has topped 46,000,000 for 38th straight month, according to data released by the Department of Agriculture (USDA). In October 2014, the latest month reported, there were 46,674,364 Americans on food stamps. Food stamp recipients have exceeded 46 million since September 2011. The 46,674,364 on food stamps in October was an increase of 214,434 from the 46,459,930 on food stamps in September. As of July, the national population was 318,857,056, the Census Bureau estimates. Thus, the 46,674,364 on food stamps equaled 14.6 percent of the population. The number of households on food stamps increased from 22,749,951 in September to 22,867,248 in October, an increase of 117,297. As of September, according to the Census Bureau, there were 115,831,000 households in the country. Thus, the 22,867,248 households on food stamps in October equaled 19.7 percent of the nation's households. The 46,674,364 people on food stamps in the United States also exceeded the total populations of Columbia (46,245,297), Kenya (46,245,297), Ukraine (44,291,413) and Argentina (43,024,374). They were slightly fewer than the population of Spain (47,737,941). Households on food stamps got an average benefit of $261.44 during the month, and total benefits for the month cost taxpayers $5,978,320,593. In 1969, the average participation in the SNAP program stood at 2,878,000. In 2014, average participation grew to 46,536,000 showing an increase of 1516.96 percent."
http://www.cnsnews.com/news/article/ali-meyer/food-stamp-beneficiaries-exceed-46000000-38-straight-months
Democrats seize spending momentum after terror attacks
"Following last week's Islamic terror attacks in France, Democrats are claiming the upper hand in the looming fight over the president's executive action on immigration. Democrats took to the Senate floor Monday to claim a House Republican spending bill aimed at defunding the executive action would put the nation at risk by threatening spending on the Department of Homeland Security. "We shouldn't even be debating the Department of Homeland Security in this moment of history," Democratic Minority Whip Richard Durbin, D-Ill., said on the Senate floor Monday, less than a week after a massacre at the office of the satirical magazine Charlie Hebdo in Paris. House Republicans late Friday unveiled a $40 billion measure to fund the Department of Homeland Security through fiscal 2015. The GOP also released a pack of amendments they plan to attach to the bill that would undo Obama's recent executive actions granting work permits and federal benefits to more than five million illegal immigrants. Because of the amendments, the GOP's plan is almost universally opposed by Democrats. While it can easily pass the House, Republicans will have a hard time finding six Democrats needed to clear a Senate filibuster hurdle, never mind enough support to override a guaranteed presidential veto. Such a scenario puts the GOP-led Congress in a spending showdown with Democrats. Democrats Monday raised the stakes in the looming battle over the GOP bill, arguing the legislation would put America's safety at risk at a critical time. "The House will vote on a bill this week that threatens to shut down the Department of Homeland Security," Durbin said. "That's our agency responsible for protecting Americans from terrorism. What in the world would lead House Republicans to threaten to shut down this agency?" House Democrats also declared their opposition to the bill, and promoted a Tuesday press conference "to highlight the recklessness of House Republicans' dangerous Homeland Security funding proposal."
http://www.washingtonexaminer.com/democrats-seize-spending-momentum-after-terror-attacks/article/2558556
Rand Paul: Attach 'thousands of instructions' to every spending bill
"Sen. Rand Paul, a prospective candidate for president, on Tuesday told a group of conservatives that Congress should play a much larger role in dictating how the federal government spends taxpayer money. The Kentucky Republican called for "thousands of instructions" to be attached to every spending bill and for Congress to approve most regulations that come with a price tag. "That would go a long way toward reasserting our authority and restoring the balance of power," Paul said at the Conservative Policy Summit, an event sponsored by Heritage Action for America. Paul, however, said he supports legislation that would give the president the power to secure international trade deals and push them quickly through Congress, without amendments. He acknowledged the argument that the legislation could give the president excessive power, but he pointed to the positive impact of trade deals in America, most notably cheaper goods for the poor. "I've weighed the good and the bad, and I think the good of trade have caused me to vote for the things that aren't perfect," Paul said. Heritage has been showcasing top GOP conservatives at its two-day event. Sens. Ted Cruz, R-Texas, and Mike Lee, R-Utah, were among the Republicans who spoke Monday. Heritage President Jim DeMint, a former GOP senator from South Carolina, called Paul "a fresh face on the political scene and very important to the conservative movement." Paul, however, has been at odds with conservatives, particularly when it comes to foreign policy."
http://www.washingtonexaminer.com/rand-paul-attach-thousands-of-instructions-to-every-spending-bill/article/2558593?custom_click=rss
Republicans weren't elected to raise the gas tax
http://www.washingtonexaminer.com/republicans-werent-elected-to-raise-the-gas-tax/article/2558555
House chairman circulates online sales tax draft
"House Judiciary Chairman Bob Goodlatte (R-Va.) circulated a long-awaited discussion draft on taxing online sales this week, lobbyists and congressional aides told The Hill. The draft from Goodlatte and Rep. Anna Eshoo (D-Calif.) breaks from online sales tax legislation that passed the Senate in 2013, instead giving states more limited power to tax online sales. A House Judiciary aide said the discussion draft would "serve as a starting point for discussion on the Internet sales tax issue."  Under the discussion draft, only states that joined a multi-state clearinghouse would have the authority to collect sales tax revenue on out-of-state purchases, according to a draft obtained by The Hill. Retailers would also charge sales taxes based on their own state and local rates – not the rate of the customer's. The clearinghouse would then divide the sales tax revenue among its member states."
http://thehill.com/policy/finance/229429-house-chairman-circulates-online-sales-tax-draft
Congress Can End The Threat Of Internet Taxes In 2015, And They Should
"Last year was mainly filled with good news for taxpayers on the Internet tax front, but the victories were temporary, reinforcing the need for permanent solutions to ensure stability for millions of American taxpayers, consumers, and businesses that use the Internet on a regular basis. The moratorium on Internet access taxes continues to be a temporary barrier between Internet users and a flood of new taxes. The Internet Tax Freedom Act (ITFA) of 1998 was the first real protection for Internet users against taxes for accessing broadband services, created with the goal of ensuring innovation and commerce through a vibrant Internet. For the last 16 years the ban on Internet access taxes has continued to be temporary, with Congressional legislation extending the moratorium in 2001, 2004, and 2007. In July of 2014, the Permanent Internet Tax Freedom Act was passed in the House of Representatives on a voice vote, but the Senate's version did not make it as far in the previous session of Congress. The good news for taxpayers is that after a short term extension in September's Continuing Resolution, the December "cromnibus" that passed both the House and the Senate extended the ban on Internet access taxes for another year. While a permanent extension of the moratorium would have been ideal, the one-year extension provides more time with a seemingly more taxpayer-friendly Senate and House to finally do what should have been done 17 years ago: ban Internet access taxes for good. Last Friday, the House once again introduced the Permanent Internet Tax Freedom Act, sponsored by Reps. Bob Goodlatte (R-Va.), Anna Eshoo (D-Calif.), Tom Marino (R-Pa.), Steve Chabot (R-Ohio), and Steve Cohen (D-Tenn.). After passage on a voice vote last year in the House it is likely they will pass the legislation this year. The pressure is now on the Senate to take up its own version to ensure the moratorium is extended permanently, once and for all. Taxpayers are already charged and taxed for Internet services; adding an access tax will add to the laundry lists of consumer concerns and financial obligations. First, it will take an already complicated tax code and make it increasingly more complicated. There are more than 10,000 state and local jurisdictions that deal in taxing communications services. Should the ban expire, many of these cities and localities are ready to begin collecting; and once the tax is implemented, it will be next to impossible to get rid of."
http://dailycaller.com/2015/01/13/congress-can-end-the-threat-of-internet-taxes-in-2015-and-they-should/
Dems bring back 'Buffett Rule'
"Sen. Sheldon Whitehouse (D-R.I.) rolled out new tax measures aimed at the wealthy and corporations on Tuesday, as Democrats ramp up their efforts to shape the debate over tax reform. The bills from Whitehouse and Democrats aren't new — all three, including so-called "Buffett Rule" legislation, were introduced in the last Congress — and stand little chance of progressing on a GOP-controlled Capitol Hill. Along with the Buffett Rule, Democrats also introduced legislation Tuesday to target offshore tax havens, an issue long championed by former Sen. Carl Levin (D-Mich.), and companies that manufacture goods abroad to sell in the U.S. "Our tax system is upside down when billionaire investors pay lower effective tax rates than janitors and truck drivers," Whitehouse said about the Buffett Rule legislation. More than 15 other Senate Democrats, including Minority Leader Harry Reid (Nev.) and Minority Whip Dick Durbin (Ill.), signed on to the bill. The measure is named for billionaire investor Warren Buffett, and would install at least a 30 percent effective tax rate on the country's highest earners."
http://thehill.com/policy/finance/229329-dems-bring-back-buffett-rule
U.S. job openings near 5 million
"There were just under 5 million job postings advertised in November, the Bureau of Labor Statistics reported Tuesday. The job openings number beat Wall Street's expectations, as businesses continued to add positions at a fast pace toward the end of 2014. Hiring was flat in the month, while job separations were down, according to the BLS' Job Openings and Labor Turnover Survey. The data on job openings and hiring released by the Labor Department on Tuesday lags the more widely-followed jobs report by a month. Officials at the Federal Reserve and investors still watch the report closely, however, because it contains more detailed information about the state of labor markets in the U.S. relating to the pace of labor market churn. With 4.97 million job openings advertised on the last day of November, total job openings were up 20 percent year over year. The highest job creation mark on record is 5.27 million, set in 2001. Actual hiring, however, was not as fast to improve over the course of 2014. There were 4.99 million hires in November, below the 5 million-plus levels for September and October. Hiring is up by slightly less than 10 percent annually and below the healthy levels that held before the recession began. Nevertheless, Tuesday's report on gross hiring and layoffs adds evidence that U.S. labor markets are tightening. The number of unemployed workers for each posted job opening was 1.8 in November, the lowest ratio of the recovery and the same ratio that applied when the recession officially began in December of 2007. Then, the unemployment rate was 5 percent, rather than the 5.8 percent it was in November. Other details from Tuesday's report hinted at underlying strength in job creation. Total separations, including layoffs, retirements, deaths and firings, fell from 4.86 million to 4.62 million. Within separations, quits were essentially flat, as the quit rate remained steady at 1.9 percent of all workers. Top officials, such as the Federal Reserve's Chairwoman Janet Yellen, have identified rising quits as a sign of underlying strength in job creation, as workers feel confident enough in their employment prospects to leave their jobs."
http://www.washingtonexaminer.com/u.s.-job-openings-near-5-million/article/2558573
Government borrowing costs tumble
"Government borrowing costs tumbled on Tuesday as the spectre of exceptionally low inflation, driven downwards by the collapse in oil prices, loomed over advanced world economies.
Yields on government bonds – which move inversely with prices – fell across Europe amid mounting scepticism about the ability of central banks to lift inflation in the face of crude oil's sharp decline. The falling yields also reflected a growing conviction among investors that central banks will delay still further any official interest rate hikes. Yields on five-year UK Gilts fell below 1 per cent – their lowest level for more than a year – after official data showed UK annual inflation was just 0.5 per cent in December, a 15-year low. Meanwhile, German five-year yields have been hovering around zero since the start of the year. US 30-year yields have also fallen closer to historic lows recently, although they edged higher on Tuesday. UK Gilts also rebounded later in the day. The collapse in crude oil prices, which on Tuesday approached six-year lows, is proving a mixed blessing for central banks. While lower energy costs should stimulate economies, in continental Europe in particular they risk creating damaging deflation pressures — expectations of further general price falls that prompt consumers and businesses to shelve spending decisions, weakening growth. "Bond markets are taking the view that central banks won't be able to reverse the deflationary trend triggered by falling oil prices," said Trevor Greetham, director of asset allocation at Fidelity Worldwide Investment. "It is all about central banks pushing inflation expectations higher," said Joachim Fels, chief economist at Morgan Stanley "I think they have already lost a lot of credibility." In Japan, yields on five year government bonds also fell, touching zero for the first time. That decline highlighted the stranglehold the Bank of Japan enjoys on the bond market, with its aggressive quantitative easing or large scale asset purchase programme aimed at pushing Japanese inflation higher."
http://www.ft.com/cms/s/0/d1b966d6-9ad4-11e4-86c2-00144feabdc0.html#axzz3OlRQ1yQn
Citizenship Renunciation Fee Hiked 422%, And You Can't Come Back
http://www.forbes.com/sites/robertwood/2015/01/13/citizenship-renunciation-fee-up-422-with-no-return-just-ask-bitcoin-jesus/
COMMON CORE:
Walker Tackles Common Core And Government Efficiency
"Wisconsin Gov. Scott Walker delivered an optimistic speech Tuesday on government efficiency and defeating Common Core. Despite labor reform no longer being a top priority, Walker became well-known during his first term when he worked with the state's Republican legislature to pass a labor reform initiative, known as Act 10. The act significantly changed the collective bargaining process for most public employees within the state. The policy initiative quickly made Walker a target of unions who tried defeating him in a recall election and the 2014 midterm election. Walker was able to defeat his critics each time. After a light-hearted shout-out to the Green Bay Packers, Walker got into detail about government efficiency, taxes and the problem of Common Core in education. Walker even noted the impact and importance of the recent Islamic terrorist attacks in France. "Some in Washington believe government should play a growing role in our lives and rarely question its expanse. Others have such disdain for government that they attempt to keep it from working at all," Walker declared. "Instead, we have a chance to lead here in Wisconsin. I believe that government has grown too big and too intrusive in our lives and must be reined in, but the government that is left must work," Walker argued. "As taxpayers, we should demand that the functions that government must reasonably do, it should do well. We should demand a government that is more effective, more efficient, and more accountable to the public." Walker also put plans forward to help education in the state. Specifically, Walker argued that the recently enacted federal education standards known as Common Core should not be mandatory. "And speaking of what is best for our students, I call on the members of the state Legislature to pass legislation making it crystal clear that no school district in the state is required to use Common Core standards" Walker said. "Going forward, I want to eliminate any requirement to use Common Core." Taking pride in what has been done for taxpayers in the state, Walker noted: "We reduced income and employer taxes, too.  And we started taking less out of paychecks for withholding last April, so you could keep more of your hard-earned money." "In particular, I am proud to say property taxes on a typical home were $141 lower in December of 2014 than they were four years ago," Walker added. "That's right; property taxes are literally lower than they were in 2010. How many Governors can say that?"
http://dailycaller.com/2015/01/13/walker-tackles-common-core-and-government-efficiency/
Limbaugh: Jeb Bush And Hillary Clinton 'Aligned Perfectly' On 'Leftist Control Of The Common Core'
"Like two once-great heavyweight fighters from the 1970s stalking the same title belt one last time, Hillary Clinton and Jeb Bush are grabbing headlines as they mull running for the presidential bids of their respective bids. Conservative radio host Rush Limbaugh is not impressed. He blasted both Bush and Clinton on his program Monday for, in his opinion, agreeing about "leftist control of the Common Core education curriculum." "It was long ago on this program, ladies and gentlemen, that I was being a little facetious, but I made the point that when you compare three of the most important issues facing the country today: amnesty for illegal immigrants, the full implementation of Obamacare, and leftist control of the Common Core education curriculum, Jeb Bush and Hillary Clinton are aligned perfectly," Limbaugh said on his Jan. 12 radio radiocast… No Republican is tied to Common Core in the way Jeb Bush is. The governor, through his leadership of the non-profit Foundation for Excellence in Education, played a notable role in the creation and promotion of the standards and he has stood by them ever since. At an education reform conference in November, his keynote address included a firm defense of the Core, which he said ought to represent "the new minimum" for academic standards in the U.S. As with many other political issues, Hillary Clinton appears to have her finger still firmly in the air concerning Common Core as she mulls a second run for the Democratic presidential nomination. Should she decide to run, she would likely be forced to take some sort of position."
http://dailycaller.com/2015/01/13/limbaugh-jeb-bush-and-hillary-clinton-aligned-perfectly-on-leftist-control-of-the-common-core/
MISC.:
IRS Warns Of Slower Tax Refunds, More Identity Theft Risk
"Coming soon from the IRS: Slower tax refunds, fewer identity-theft protections and worse customer service. That's the word in an alarming email obtained by ABC News and sent to IRS employees today by IRS Commissioner John Koskinen. The only possible silver lining (especially for tax cheats): fewer audits. To be specific: 46,000 fewer audits this year and 1,800 fewer IRS enforcement officers. That's because the IRS budget has been slashed so deeply – the lowest inflation-adjusted budget in nearly two decades — that Koskinen says "we have no choice but to do less with less." The Commissioner writes that the budget cuts will mean a slower and less helpful IRS. "We now anticipate an even lower level of telephone service than before," Koskinen writes, "which raises the real possibility that fewer than half of taxpayers trying to call us will actually reach us." Refund checks will be delayed by a week or longer and planned new identity-theft protections will be delayed. Spending less on the IRS's budget will actually cost taxpayers more money. Koskinen says the enforcement cut-back will cost the Treasury some $2 billion in lost tax revenue."
http://abcnews.go.com/Politics/irs-warns-slower-tax-refunds-identity-theft-risk/story?id=28202174
IRS: Budget cuts could cause agency shutdown
"Facing a new round of budget cuts, the IRS plans to delay information technology improvements, audit fewer taxpayers and send out refunds more slowly, the agency's chief said Tuesday.  Even so, IRS Commissioner John Koskinen added that the agency still might have to shut down for two days this year. Those changes are all on the table because of a $346 million cut in the IRS budget that will hurt both taxpayers and the tax system, Koskinen told staffers in an agency-wide email. Republicans, furious over the IRS's improper scrutiny of Tea Party groups, pushed to roll back the agency's budget even further in the spending deal that lawmakers struck late last year. That, Koskinen says, essentially puts the agency on a 1998 funding level, when inflation is taken into account. "This year we are looking at a situation where realistically we have no choice but to do less with less," Koskinen told staffers, after warning for weeks that the budget cuts would force the agency's hand."
http://thehill.com/policy/finance/229405-irs-budget-cuts-could-cause-agency-shutdown
IRS head says budget cuts could force 2-day agency shutdown
http://townhall.com/news/general/2015/01/13/irs-head-says-budget-cuts-could-force-2day-agency-shutdown-n1942589
$1.9 trillion: The cost of regulation in 2015
"President Obama hasn't given much credence to the idea that America is suffering from overregulation, and his policies have proven that. Late last year, he debuted a new EPA rule that has been called "the most expensive regulation ever." "Economically significant" regulations have exploded in the Obama era. The Competitive Enterprise Institute's Wayne Crews has done exhaustive work cataloging regulation in America, and his new report on regulation for 2015, Tip of the Costberg, is an eye-opener. Crews estimates that regulation will cost the American economy $1.882 trillion in 2015. This is a staggering figure and, as you might have guessed, more expensive than 2014. It's larger than the entire GDP of all but 11 countries in the entire world – ahead of major developed nations like Australia and South Korea. Official government estimates, like those done by the Office of Management and Budget, only come out in the hundreds-of-billions range, which Crews says is an exercise in disastrous undercounting. Those official government statistics are, unsurprisingly, very friendly to government policy. Crews breaks it down here – the largest costs belong to economic regulation, tax compliance, and environmental regulations:.. As Crews writes: OMB's annual review increasingly encompasses an even smaller fraction of intervention than realized. Regulation today is a hidden tax equivalent to at least half the amount of the fiscal budget itself… our current regulatory oversight procedures, which omit independent agency rules and important interventions like guidance documents and the number of them, are inadequate. Some of these numbers are so large that they become nearly meaningless. There are over one million federal regulation restrictions. There are over 175,000 pages in the Code of Federal regulations. As Scott Lincicome documented at The Federalist, we're in an age of economic stagnation where it's worth re-evaluating our regulatory state to try to find some way, any way, to give economic growth a kick-start."
http://hotair.com/archives/2015/01/13/1-9-trillion-the-cost-of-regulation-in-2015/
Poll: 53% oppose Keystone XL veto, GOP starts 'Build It' petition
"Armed with a new poll that shows most Americans support building the Keystone XL pipeline and also oppose a White House veto of the project, the Republican Party Tuesday kicked off a citizen petition to force President Obama's hand. "Sign the petition to tell President Obama to stop his veto threats," said the new petition drive. The poll from Paragon Insights found that 53 percent of registered voters believe Obama should not veto the pipeline. Some 62 percent support building it. "A veto pen is not a jobs plan, and it certainly isn't the hope and change the president promised," said National Republican Senatorial Committee spokeswoman Andrea Bozek. "Yet again, President Obama has proven that he is more interested in siding with his political base than signing bipartisan legislation that would create thousands of American jobs." The effort is just the latest to get the pipeline built. An unusual collection of liberals and conservatives, and business and labor have joined to push it, believing it will create over 42,000 jobs, boost the economy and help with the nation's oil supply."
http://www.washingtonexaminer.com/poll-53-oppose-keystone-xl-veto-gop-starts-build-it-petition/article/2558570
GOP bill would bar Obama from releasing Guantanamo prisoners
"A group of Republican senators on Tuesday announced legislation that would bar President Obama from releasing detainees from Guantanamo Bay, Cuba, for the rest of his term in office. The bill is a response to Obama's push to bypass Congress and empty the prison by executive order, a challenge that was bound to provoke a response now that the GOP controls both chambers. "Now is not the time to be emptying Guantanamo," said Sen. Kelly Ayotte, R-N.H., lead sponsor of the measure, citing last week's terrorist attacks in Paris. The bill would bar the release or transfer of any detainees judged to be medium- or high-risk — the vast majority of those who remain — and requires greater justification for any other release or transfer. It also would bar transfers of any Guantanamo prisoner to Yemen, home country of the largest single group of remaining detainees. Only 127 remain of the 779 people sent to Guantanamo since the prison opened on Jan. 11, 2002 — the smallest population ever. Other than nine who died in custody, the rest have been repatriated, transferred to other countries or freed. The administration has released or transferred 39 suspected terrorists from the facility over the past 18 months, and officials have promised more to come. The recent flow from the prison comes after a period of more than a year in which no one left. "In over six years this administration has never presented to the Congress of the United States a concrete and coherent plan to handle the detainee issue," said Sen. John McCain, R-Ariz. Just last month, McCain, the new Senate Armed Services Committee chairman, told CNN he would be willing to work with Obama to close Guantanamo. But on Tuesday, he and another supporter of the legislation, Sen. Lindsey Graham, said the president has ignored concerns about the risks posed by freed detainees, especially in light of new attacks such as the one in Paris and the rise of the Islamic State of Iraq and Syria over the past year. "The president does not appreciate how the world is devolving into chaos," said Graham, R-S.C. "He is playing in his own mind like the war is over."
http://www.washingtonexaminer.com/gop-bill-would-bar-obama-from-releasing-guantanamo-prisoners/article/2558591
SHUT IT DOWN! GOP To Close Door On Obama's Plan To Empty Gitmo
http://dailycaller.com/2015/01/13/shut-it-down-gop-to-close-door-on-obamas-plan-to-empty-gitmo/
Guantanamo Will Be Closed Before Obama's Term Ends, Ex-Official Predicts
http://www.rollcall.com/news/guantnamo_will_be_closed_before_obamas_term_ends_ex_official_predicts-239241-1.html
White House: Obama's pledge to close Gitmo will be 'very difficult'
http://thehill.com/policy/defense/229359-white-house-obama-vow-to-close-gitmo-very-difficult-without-congress
Senate to vote on whether climate change is happening
"Senate Majority Leader Mitch McConnell (R-Ky.) said Tuesday he will allow the Senate to vote on an amendment asking if they agree that climate change is impacting the planet. At his weekly press briefing, McConnell said "nobody is blocking any amendments" to legislation that would approve construction of the Keystone XL pipeline. The GOP leader had promised to allow an open amendment process on the Keystone bill.  But a measure proposed by Sen. Bernie Sanders (I-Vt.) had raised questions about whether he would stick to that commitment. The Sanders measure asks whether lawmakers agree with the overwhelming consensus of scientists who say climate change is impacting the planet and is worsened by human-caused greenhouse gas emissions."
http://thehill.com/policy/energy-environment/229381-mcconnell-to-allow-climate-change-amendment-on-keystone-bill
Obama Is Said to Be Planning New Rules on Oil and Gas Industry's Methane Emissions
"In President Obama's latest move using executive authority to tackle climate change, administration officials will announce plans this week to impose new regulations on the oil and gas industry's emissions of methane, a powerful greenhouse gas, according to a person familiar with Mr. Obama's plans. The administration's goal is to cut methane emissions from oil and gas production by up to 45 percent by 2025 from the levels recorded in 2012. The Environmental Protection Agency will issue the proposed regulations this summer, and final regulations by 2016, according to the person, who spoke on the condition of anonymity because the administration had asked the person not to speak about the plan. The White House declined to comment on the effort. Environmental advocates have long urged the Obama administration to target methane emissions, and the rules would be the first to do so. Most of the planet-warming greenhouse gas pollution in the United States comes from carbon dioxide, which is produced by burning coal, oil and natural gas. Methane, which leaks from oil and gas wells, accounts for just 9 percent of the nation's greenhouse gas pollution — but it is over 20 times more potent than carbon dioxide, so even small amounts of it can have a big impact on global warming. "This is the biggest opportunity to curb climate change pollution that they haven't already seized," said David Doniger, director of the climate and clean air program at the Natural Resources Defense Council, an advocacy group. The oil and gas industry has pushed back against methane regulations, insisting that new rules could stymie a booming industry and that voluntary industrywide standards are sufficient to prevent methane leaks. "We don't need regulation to capture it, because we are incentivized to do it," said Howard Feldman, director of regulatory affairs for the American Petroleum Institute. Methane is a major component of natural gas, and oil and gas companies say they are motivated to prevent leaks of the product that they sell. "We want to bring it to market," Mr. Feldman said. "We don't think additional regulation is needed at this time." Both sides said that the stringency, cost and effectiveness of the rules would be revealed this summer. The new rules are part of Mr. Obama's push for regulations designed to cut emissions of planet-warming greenhouse gases from different sectors of the economy. The White House says it can make the moves under the Clean Air Act, rather than by trying to push legislation through the Republican-controlled congress. In November, in a joint agreement with President Xi Jinping of China, Mr. Obama pledged that the United States would cut greenhouse gas pollution by up to 28 percent by 2025. That deal came on top of a 2009 United Nations accord in which Mr. Obama pledged to lower greenhouse gas emissions by 17 percent by 2020 from their 2005 levels. Neither of those goals can be achieved without new climate change legislation or a suite of new regulations aimed at slashing greenhouse gases from different sectors of the economy, according to most climate policy experts."
http://www.nytimes.com/2015/01/14/us/politics/obama-administration-to-unveil-plans-to-cut-methane-emissions.html
US aims to cut methane emissions by nearly half
"The Obama administration is putting the energy industry on notice that it intends to curb methane emissions by nearly half through regulations affecting oil and gas production. A broad, preliminary plan — expected to be unveiled this week — aims to cut emissions 40-45 percent by 2025 compared with 2012 levels. Reductions are to come from a mix of voluntary steps by industry and regulations from both the Environmental Protection Agency and the Interior Department, according to two people familiar with the plan. President Barack Obama has long wanted to cut methane as part of his broader effort to slow global warming. Concerns about emissions of methane, a potent greenhouse gas, have grown amid a boom in natural gas drilling. Natural gas is also known as methane, and sometimes it tends to leak during production. The oil and gas industry has insisted such rules aren't necessary because the industry is already working to reduce methane leakage. Yet environmentalists and some scientists argue that without methane controls, the ongoing shift from coal to natural gas will have less of an environmental benefit. The administration's methane goal, first reported by The New York Times, is aspirational, lacking key specifics about what regulations will be needed. Last year, the White House said the EPA would study how methane is released during drilling and determine whether to develop new regulations. Although the administration has now decided to move ahead, the formal rule-making process will not start until later this year, said the individuals, who requested anonymity because the plan hasn't been announced publicly. Methane makes up about 9 percent of U.S. greenhouse gas emissions, according to government estimates, but is roughly 21 times more powerful at trapping heat in the atmosphere."
http://cnsnews.com/news/article/us-aims-cut-methane-emissions-nearly-half
GOP regs bill sails through House
"The House on Tuesday passed legislation to require federal agencies to estimate the economic costs of regulations, as Republicans look to tamp down on the Obama administration's rule-making agenda. Passage fell largely along party lines, by a vote of 250-175."
http://thehill.com/blogs/floor-action/house/229407-house-passes-regulatory-process-reform-bill
Obama signs bill to renew terrorism risk insurance program
http://www.cbsnews.com/news/obama-signs-bill-to-renew-terrorism-risk-insurance-program/
FCC CHAIRMAN JOINS OBAMA TO CONTROL INTERNET
"The move for the government to control the Internet took an insidious new turn, as FCC Chairman Tom Wheeler implied he would push harsher regulations that would categorize Internet service providers as public utilities. Wheeler called the move "just and reasonable" when he spoke in Las Vegas at the International CES, a technology industry gadget show. For Wheeler' plans to come to fruition, he needs two other votes from the five member of the FCC on February 26. Wheeler stated he would issue his full plan on February 5. Wheeler said almost a year ago that he would act in response to a federal appeals court ruling that jettisoned previous standards preserving "net neutrality," which has been defined as the idea that "broadband Internet service providers should provide nondiscriminatory access to Internet content, platforms, etc., and should not manipulate the transfer of data regardless of its source or destination." He said then that he might support a two-tiered system allowing the bigger service providers to separate traffic into either fast or slow lanes, which would hinder start-up companies. But Wednesday, Wheeler came around to Barack Obama's position favoring government control of the Internet, saying, "You want to make sure that innovators and consumers have open access to the networks." Ted Cruz (R-TX) said of Obama's position, "It puts the government in charge of determining Internet pricing, terms of service and what types of products and services can be delivered, leading to fewer choices, fewer opportunities and higher prices for consumers. The Internet should not operate at the speed of government." On the same day Wheeler spoke, Senate Commerce Committee Chairman John Thune (R-SD) said he wants the FCC to wait until Congress can offer a plan, asserting, "We think a legislative route is a better way to go, and we've developed some language that we think addresses a lot of the concerns that Democrats have raised — but does it without that heavy regulatory approach." Wheeler is determined to have his — and Obama's — way, saying, "Clearly, we're going to come out with what I hope will be the gold standard. And if Congress wants to come in and then say, 'Well, we want to make sure that this approach doesn't get screwed up by some crazy chairman that comes in,'" then those are "legitimate issues."
http://www.breitbart.com/big-government/2015/01/13/fcc-chairman-joins-obama-to-control-internet/
Obama to push businesses to share cyber threat data
"President Obama on Tuesday will propose legislation encouraging private companies to share sensitive information on cyber threats with the federal government, offering them protection from lawsuits in exchange for cooperation. The latest legislative push is perhaps the trickiest part of the president's plan to beef up cyber protections in the wake of the hack of Sony Pictures Entertainment. Major corporations have previously balked at sharing such information with the government — and it is not yet clear whether the president's assurances will alleviate their concerns. "Today, at a time when public and private networks are facing an unprecedented threat from rogue hackers as well as organized crime and even state actors, the president is unveiling the next steps in his plan to defend the nation's systems," the White House said. "These include a new legislative proposal, building on important work in Congress, to solve the challenges of information sharing that can cripple response to a cyberattack. They also include revisions to those provisions of our 2011 legislative proposal on which Congress has yet to take action, and along with them, the president is extending an invitation to work in a bipartisan, bicameral manner to advance this urgent priority for the American people." Under the proposal, private companies would share cyberthreat information with the Department of Homeland Security, which would pass along the data to other government entities and groups established by the private sector to address cyber crimes. The administration would offer legal protections to the businesses, assuming they met guidelines for safeguarding the privacy information of consumers. The legislative pitch largely mirrors the long-stalled Cyber Intelligence Sharing and Protection Act. But Obama is banking that the prevalence of high-profile hacking incidents will create movement on Capitol Hill."
http://www.washingtonexaminer.com/obama-to-push-businesses-to-share-cyber-threat-data/article/2558566
Obama unveils cybersecurity proposals: 'Cyber threats are urgent and growing danger'
Proposed legislation will allow companies to share information with government agencies including NSA, with which White House admitted there were 'overlapping issues'
http://www.theguardian.com/us-news/2015/jan/13/obama-cybersecurity-bill-privacy-campaigners-warning
OBAMA'S CYBERSECURITY PROPOSALS PART OF DECADE-OLD PROGRAMS
"President Barack Obama said Tuesday that recent cyberthreats to Sony and the military's U.S. Central Command are reminders of the serious threats facing the nation. But an Associated Press review shows that some of his plans are retreads from years past. Obama laid out his plans this week as part of a push for new cybersecurity legislation – a week before his State of the Union address – that increases government information-sharing and protects businesses from lawsuits for revealing cyberthreats. Yet the president's proposals are similar to congressional legislation that has been languishing on Capitol Hill, in part over privacy concerns… Privacy advocates also criticized other elements of this plan this week, especially involving data-sharing between companies and the government, in light of an ongoing debate about the scope of U.S. government surveillance and bulk-data collection. The president unveiled his plans Tuesday at the National Cybersecurity and Communications Integration Center just outside Washington, saying cyberthreats pose "an enormous challenge" in which the U.S. must be "upping our game." He said cybercriminals are doing as much damage, or more, than traditional criminals. "As a nation, we are making progress. We are more prepared to deal with cyberattacks, but attackers are getting more sophisticated," Obama said. "All of us – government and industry – need to be doing better." A key part of the proposals, which have received support from some Republicans in Congress, would enable cybersecurity information-sharing between U.S. agencies and the private sector. But that sharing has already been taking place – with uneven results – for more than 16 years. President Bill Clinton established the earliest Information Sharing and Analysis Centers in May 1998. These were intended to collect, analyze and distribute warnings about cyberthreats within eight of the most important U.S. industries, including banking, transportation, communications and energy. In 2003, President George W. Bush moved responsibility for the warning centers from the FBI's now-defunct National Infrastructure Protection Center to the Homeland Security Department. The warning centers have since been expanded to cover 16 critical industries, and others – such as one covering retail stores – have launched separately. Some of the warning centers, such as the ones protecting banks and computer companies, are highly regarded. But others have been marked by uneven cooperation among members and confusion about roles during a cyberattack. The government's own $6.4 million Cyber Storm II exercise in March 2008, which simulated a large-scale cyberattack, revealed some confusion about alerts and fouled communications lines, such as when the Homeland Security Department shut off an encrypted message system over security concerns. Obama's plan would encourage the private sector to share cyberthreat information with the Homeland Security Department, according to a White House factsheet. Companies would qualify for targeted liability protection but would have to comply with certain privacy restrictions. Some congressional leaders had been looking for more cooperation between U.S. businesses and the civilian outfit at DHS – as opposed to the military's National Security Agency – that shares information about cyberattacks between the private sector and the government. "This is the Wild West, without any rules to the game," said Rep. Michael McCaul, R-Texas, who chairs the House Homeland Security Committee. "It's a new frontier with regard to terrorism and warfare." The White House said this week that the proposals also would modernize U.S. laws to combat cybercrime, such as allowing for the prosecution of the sale of botnets, large numbers of hacked computers that can be directed remotely to attack targets and outlaw the sale of stolen credit card or bank account numbers."
http://hosted.ap.org/dynamic/stories/U/US_OBAMA_CYBERSECURITY?SITE=AP&SECTION=HOME&TEMPLATE=DEFAULT&CTIME=2015-01-13-04-12-57
Obama says hacks show need for cybersecurity law
"President Barack Obama said Tuesday the cyber attacks against Sony and the Pentagon's Central Command highlight the need for toughened laws on cybersecurity. Obama made the comment as the White House unveiled a proposal to revive cybersecurity legislation stalled over the past few years. "With the Sony attack that took place, with the Twitter account that was hacked by Islamist jihadist sympathizers yesterday, it just goes to show how much more work we need to do — both public and private sector — to strengthen our cybersecurity," the president said at a meeting with congressional leaders. Obama said he had spoken to the Republican leaders of the House and Senate and "I think we agreed that this is an area where we can work hard together, get some legislation done and make sure that we are much more effective in protecting the American people from these kinds of cyberattacks." The proposal unveiled Tuesday would allow increased sharing of information on cyber threats from the private sector with protection from liability. The measure also would criminalize the sale of stolen financial data, and require companies to notify consumers about data breaches. A White House statement said the updated proposal "promotes better cybersecurity information sharing between the private sector and government, and it enhances collaboration and information sharing amongst the private sector."
http://news.yahoo.com/white-house-renews-bid-cybersecurity-law-155403546.html
Obama hopes climate of fear will boost his cyber push
"President Obama is banking that a spate of high-profile hacks at major American companies will help his new cybersecurity standards succeed where others failed. The president called Monday for separate bills that would require companies to notify customers within 30 days if their personal information had been compromised and prohibit the selling of student data to third parties for non-education purposes. But for Obama to leverage the panic over data breaches at Sony Pictures Entertainment, Target and Home Depot, he'll have to navigate between governmental and business bureaucracies and find a solution amenable to both sides. As the president laid out his recommendations, the extent of the cyber problem was made even clearer, when hackers tied to the Islamic State of Iraq and Syria took over the U.S. Central Command Twitter feed. The broader challenge for the White House now is determining how to address concerns among private companies about the extent of information they would have to turn over to the federal government in warding off cyber attacks. And government agencies already under fire for cyber snooping would also have to consent to sharing a greater level of data with private businesses, a development that makes some in the intelligence community uneasy. "The problem is we've been unable to have a meeting of minds with what the final solution looks like," said Tom Boyd, a partner at DLA Piper and former assistant attorney general under Ronald Reagan. "One of the problems people have is that sharing information with the government imposes liability. And nobody wants to be targeted in a way that puts their brand in the public arena like Sony or Target." This is not Obama's first attempt to find a better blueprint on cybersecurity. The president has seen even modest cyber protections die on Capitol Hill, and his White House has hardly pressured lawmakers to resurrect those efforts."
http://www.washingtonexaminer.com/obama-hopes-climate-of-fear-will-boost-his-cyber-push/article/2558563
President Obama's New Cybersecurity Proposal Is Already Facing Skepticism
The information-sharing proposal to be announced Tuesday comes in the wake of last year's Sony hack—but already has privacy advocates sounding alarms.
"Hoping to capitalize on the recent Sony breach, President Obama on Tuesday unveiled proposed legislation that would create a friendlier environment for companies and government to share information about potential cyberthreats and security vulnerabilities. The proposal, officially announced today by Obama in a speech at the National Cybersecurity and Communications Integration Center, hopes to cajole the private sector into participating in information-sharing by offering them liability protection. The plan seeks to assuage privacy concerns by requiring participating companies to comply with a set of restrictions, such as removing "unnecessary personal information," though a White House fact sheet did not specify what those restrictions would entail. But the package is already facing headwinds from privacy advocates, who for years have cautioned that information-sharing legislation could bolster the government's surveillance powers. Several groups have insisted that no information-sharing bill should be considered before substantial National Security Agency reform. "The Sony hacks demonstrates a failure of corporate digital security, and not a need for greater government information-sharing," said Amie Stepanovich, senior policy counsel with Access, a digital-freedom group. "The administration's attempt to use Sony to justify increased transfer of information to the government is difficult to understand, particularly in the absence of substantive NSA reform, a subject the administration has yet to comment on in the new year." Stepanovich said the White House proposal appeared to be more concerned with privacy than a controversial cybersecurity bill that was reintroduced last week by Rep. Dutch Ruppersberger, a Maryland Democrat, but that "the devil is in the details." The White House has historically not been supportive of that legislation, known as the Cyber Intelligence Sharing and Protection Act. Obama's proposal comes amid a week of announcements from the administration dealing with data security—and more troubling headlines. On Monday, the president announced a plan to combat identity theft and improve student privacy, a speech that was quickly followed by the simultaneous hack of U.S. Central Command's Twitter and YouTube accounts by Islamic State sympathizers. Both Republicans and Democrats on Capitol Hill have identified cybersecurity as a high priority in the new Congress, and the desire to pass legislation has only increased after a debilitating hack on Sony Pictures, an intrusion the administration has publicly blamed on North Korea. Congress has repeatedly come up short on passing substantial cybersecurity packages, in part because of concerns from privacy groups. Both the Senate and the House held a carousel of hearings last year following the massive Target data breach that hit during the 2013 holiday shopping season, but negotiations failed to gain much traction, despite a steady trickle of breaches at Home Depot, JP Morgan, and Neiman Marcus. But administration officials and advocates of tougher cybersecurity laws see reason for hope this year, as members of both parties have suggested that the Sony hack is a game-changer and a reminder that there is room for bipartisan compromise. Obama's plan appears to offer narrower, more targeted liability protection than a similar proposal offered in 2011, a move intended to make information-sharing more palatable to companies and privacy advocates. The liability coverage would include so-called cyberthreat indicators, such as IP addresses and routing information, but not actual content, according to a senior administration official. Still, a fact sheet saying the bill would require the Homeland Security Department to share information "in as near real time as possible" with other agencies is likely to raise concerns with privacy groups, as that would include the NSA, the FBI, and the Pentagon. The proposed legislation would also ask the attorney general and the Homeland Security secretary to work with the Privacy and Civil Liberties Oversight Board to create clearer, more nuanced rules for the government in its sharing, retaining, and disclosing of private data."
http://www.nationaljournal.com/tech/president-obama-s-new-cybersecurity-proposal-is-already-facing-skepticism-20150113
Obama: Republicans on board for cyber overhaul
"President Obama vowed Tuesday that both parties would find common ground on passing new laws to prevent cyberattacks. "I've got a State of the Union next week, one of the things we're going to be talking about is cybersecurity," he said at the start of a White House meeting with Republican and Democratic congressional leadership. "With the Sony attack that took place, with the Twitter account that was hacked by Islamist jihadist sympathizers yesterday, it just goes to show how much more work we need to do in both the public and private sector to strengthen our cybersecurity." The president is looking for areas of compromise with Republicans, hoping to peel off conservative support for a few ideas at the start of the 2015 congressional session. "I think we agreed that this is an area where we can work hard together, get some legislation done and make sure that we are much more effective in protecting the American people from these kinds of cyberattacks," Obama said."
http://www.washingtonexaminer.com/obama-republicans-on-board-for-cyber-overhaul/article/2558588?custom_click=rss
Obama Backs Government-Run Internet
The president wants to overturn state laws that restrict cities from building their own Internet networks.
"President Obama will travel to Cedar Falls, Iowa, on Wednesday to tout the ability of local governments to provide high-speed Internet to their residents. And he will urge the Federal Communications Commission to strike down state laws around the country that restrict the ability of cities to build their own broadband networks. The move is likely to draw fire from Republicans, who argue that states should be free to set their own policies—including restrictions on local governments. "Laws in 19 states—some specifically written by special interests trying to stifle new competitors—have held back broadband access and, with it, economic opportunity," the White House wrote in a fact sheet. "Today, President Obama is announcing a new effort to support local choice in broadband, formally opposing measures that limit the range of options available to communities to spur expanded local broadband infrastructure, including ownership of networks." Telecom and cable companies have been lobbying for the state laws, arguing that it's not fair for them to have to compete with government-owned Internet providers. The companies claim the city projects discourage private investment and are often expensive failures. House Republicans passed legislation last year to protect the state laws from FCC action. But the White House argues that many Americans lack any option for fast, affordable Internet service from private providers. Some cities have built their own networks offering speeds 100 times faster than the national average."
http://www.nationaljournal.com/tech/obama-backs-government-run-internet-20150113
Obama wants to remove barriers to greater broadband access
http://cnsnews.com/news/article/obama-wants-remove-barriers-greater-broadband-access
Obama to press for more competition among broadband service providers
http://townhall.com/news/politics-elections/2015/01/13/obama-to-press-for-more-competition-among-broadband-service-providers-n1942631
I Have a Very Easy Wish List for Congress: Do Nothing and Let These Programs Expire (Veronique de Rugy)
http://www.nationalreview.com/corner/396201/i-have-very-easy-wish-list-congress-do-nothing-and-let-these-programs-expire-veronique
Obama sits down with leaders of new GOP-run Congress
http://cnsnews.com/news/article/obama-sits-down-leaders-new-gop-run-congress
Obama tells congressional leaders he wants to work together this year
http://townhall.com/news/politics-elections/2015/01/13/obama-tells-congressional-leaders-he-wants-to-work-together-this-year-n1942447
Obama focused on 'things we agree on,' McConnell says
"Senate Majority Leader Mitch McConnell said a meeting between congressional leaders and President Obama at the White House Tuesday was productive, saying they discussed "several areas where I think we can make some bipartisan progress." The new leader said the president and Republicans found common ground on trade fast-track authority, cybersecurity and the fight against the Islamic State of Iraq and Syria. "We spent our time largely talking about the things that we agree on," the Kentucky Republican told reporters at the Capitol. "We don't want to use the fact that there is an election coming up as a rationale for not making some progress."
McConnell said the president pressed the lawmakers to grant him trade promotion authority to help fast-track trade deals, which the senator said has the support of most of his Republican colleagues. "We think trade agreements are good for America — they create jobs and opportunity for our people," he said. McConnell said the president also said he was working on sending Congress a request for authorization to the use the military to combat the Islamic State. "I think a good starting place is for him to tell us what he wants [in the authorization] and to provide the initial document off which we would work, and my feeling is that we're going to get that sometime in the near future," the majority leader said. Also discussed were ways to enhance cybersecurity — which McConnell vowed to push for in the Senate. Still, the meeting wasn't solely a "Kumbaya" session. The president and Republicans remain poles apart on immigration, the proposed Keystone XL pipeline, and other issues."
http://www.washingtonexaminer.com/obama-focused-on-things-we-agree-on-mcconnell-says/article/2558606?custom_click=rss
SEN GOP LEADER MITCH MCCONNELL: 'READY TO WORK WITH OBAMA'
http://www.breitbart.com/big-government/2015/01/12/sen-gop-leader-mitch-mcconnell-ready-to-work-with-obama/
Native Americans Say Obama Program Is Hurting Their Businesses and Is an Affront to Tribal Sovereignty
"A Native American group contends a controversial Obama administration program is harming online businesses that are critical to funding tribal governments, and at the same time violating tribal sovereignty. Operation Choke Point is run through the Department of Justice and the Federal Deposit Insurance Corporation and targets how banks handle accounts with certain industries the agencies consider high-risk, including the gun industry, payday or short-term lenders, porn shops, casinos, coin dealers, check cashers and debt collectors. "It is affecting online lending sites, which are a big source of business for tribal nations," Lance Gumbs, executive director of the Native American Financial Services Association, told TheBlaze. At the White House Tribal Nations Conference last month, President Barack Obama said, "We're going to keep promoting economic growth in Indian Country, because every young person deserves the chance to work and get ahead." But Gumbs said Operation Choke Point is doing the opposite of what Obama pledged. That's because the tribal governments generally own many online payday lenders and the revenue is used to fund social services, education and other aspects of the tribes, he said. "E-commerce is the great equalizer for tribes," Gumbs said. "Tribes are located in areas that don't have access to any other economic development. This is a way to help pull tribes out of poverty." He said that it's a myth to believe tribes get most revenue from casinos, because only 25 percent of tribes in the country are involved in gaming. Documents show FDIC officials oppose payday lending on personal grounds, according to a report last month by the House Oversight and Government Reform Committee. The report cited a senior official's emails that said bank examiners "literally cannot stand payday," and effectively ordered banks to terminate all relationships with the industry. Another senior FDIC official insisted that FDIC Chairman Martin Gruenberg's letters to Congress and talking points always mention pornography when discussing payday lenders and other industries, to convey a "good picture regarding the unsavory nature of the businesses at issue."
http://www.theblaze.com/stories/2015/01/13/native-americans-say-obama-program-is-hurting-their-businesses-and-is-an-affront-to-tribal-sovereignty/
Nancy Pelosi to name first Muslim lawmaker to House intelligence committee
"Minority Leader Nancy Pelosi announced in a closed-door meeting Tuesday she would name the first Muslim lawmaker to the House's Permanent Select Committee on Intelligence.
A senior Democratic aide said Rep. André Carson of Indiana would be named in the "coming days" to the key national security-focused panel. Pelosi (D-Calif.) told lawmakers of the appointment during the members' weekly caucus meeting."
http://www.politico.com/story/2015/01/andre-carson-muslim-intelligence-committee-114213.html
U.S. officials: Cuba has released 53 prisoners as promised
http://www.washingtonexaminer.com/u.s.-officials-cuba-has-released-53-prisoners-as-promised/article/2558503
What to watch for as Republicans gather for winter meeting
"5. Immigration Looms Again More than two years ago, the RNC called for the party to embrace comprehensive immigration reform — a recommendation that was ultimately rejected by the majority of Republicans on Capitol Hill. Those same party leaders may face tough questions this week as House Republicans in Washington are poised to vote to block President Barack Obama's recent executive actions on immigration."
http://townhall.com/news/politics-elections/2015/01/13/what-to-watch-for-as-republicans-gather-for-winter-meeting-n1942620
Conservative Revolt Splits House GOP Group
Key members of the RSC plan on starting a competing organization that they see as a real conservative caucus.
"House conservatives are plotting a mass exodus from the Republican Study Committee as soon as next week over simmering dissatisfaction with the group's direction. The members have been talking for weeks, and they met Monday night to formalize their plans to institutionalize a competing, invitation-only organization that they see as a real conservative caucus that can push Speaker John Boehner rightward. Once a bastion for the conservative movement, the RSC has strayed too far from its original mission and been co-opted by the same party leaders it is meant to exert pressure upon, the members believe. Republican leaders will be watching closely: Any divisions among conservatives might dilute the right's ability to influence the leadership on key issues like immigration and spending, though the RSC has always been stocked with independent-minded members who never really took marching orders from the group anyway. The new group, which does not yet have a name but is expected to include more than 30 members, is being de-facto led by former RSC Chairman Jim Jordan, although the formal leadership structure could change. It will also include Rep. Mick Mulvaney, who lost an election to become the chairman last year, disappointing many conservatives. The other founders are Reps. Justin Amash, Ron DeSantis, John Fleming, Scott Garrett, Raul Labrador, Mark Meadows, and Matt Salmon. Most but not all of those members are expected to renounce their RSC memberships, along with other members who will join the group. Many of the members will meet Tuesday evening with Sen. Ted Cruz to discuss their plans and other matters over pizza, though Cruz himself has not been involved in the formation of the new group. Cruz's chief of staff, Paul Teller, was fired from his role as RSC executive director in 2013 after provoking the ire of party leaders and some members of the group."
http://www.nationaljournal.com/congress/key-members-plot-exit-from-rsc-amid-conservative-rift-20150113
Rep. Jim Jordan to head new House conservative group, reports say (video)
"A group of GOP Congress members who think the House Republican Study Committee is insufficiently conservative will start their own group for conservative House members and install Ohio's Rep. Jim Jordan as their chairman, a variety of inside-the-beltway publications are reporting. A spokesman for Jordan said he's not ready to comment on reports in National Journal and other publications that the group of more than 30 Congress members will secede from the Republican Study Committee as early as next week because they're displeased with its direction. Politico reported that the group's future members worry that new Republican Study Committee chairman Bill Flores of Texas won't pressure GOP leaders to take more conservative stances. It said they also fear the RSC – which contains 170 of the House's 246 Republicans – has grown too large to be effective… On Monday afternoon, Jordan delivered a speech at the conservative Heritage Foundation that called for his party to be "big and bold" after November's election to reform government to benefit middle class families. He advocated an end to corporate welfare and government subsidies to those who don't want to work, as well as throwing out a tax code he described as "broken and stupid." "We need to fight for those middle class workers who think no one represents them," said Jordan. "We need to finish the job. And we need to keep faith with the principles of Reagan, the principles that made our party great in the first place. If we do that, I think we're going to have a good Congress, and more importantly, we're going to have a good election in 2016."
http://www.cleveland.com/open/index.ssf/2015/01/rep_jim_jordan_to_head_new_hou.html
In 60 Seconds, Watch 2 Tea Party Freshmen Share Their Conservative Visions
http://dailysignal.com/2015/01/13/60-seconds-watch-2-tea-party-freshmen-share-conservative-visions/
Mike Lee: Family 'first and most important institution of our society'
"Sen. Mike Lee said Tuesday that the institution of the family is paramount in society, calling on conservatives and Republicans in the new Congress for an agenda with an eye on American working families. "The family is the first and most important institution of our society and it also serves as the foundation of American exceptionalism," the Utah Republican said. "Regardless of what you think the ideal family structure is, or whether you think there is a single ideal family structure at all, our family is where we learn [the] very first and the very deepest lessons that inform our behavior and shape our personalities for the rest of our lives." Mr. Lee, a staunch conservative and frequent ally of Sen. Ted Cruz, Texas Republican, was speaking at the Heritage Action Conservative Policy Summit. "If the conservative movement and the new majority in the 114th Congress truly want to be pro-growth and pro-opportunity, our agenda must first and foremost be pro-family in every sense of the word, and not just on some issues, but on all of them," he said. "Everything we do in Congress ought to be informed by the struggles and opportunities, the challenges and aspirations of today's working American families." He pointed to higher education as an example for an area that could stand to use reforms, saying rising tuition costs stifle the development of bachelor's degree alternatives and saddle parents and students "and parents who are students" with excessive debt. Most young adults, he said, had formed families in the same sequence: "First came love, then came marriage, and you know the rest."
http://www.washingtontimes.com/news/2015/jan/13/mike-lee-family-first-and-most-important-instituti/
Ted Cruz on Bush, Romney and 'Mushy' Moderates
"The verbal blows have begun as contenders step into the ring for the 2016 Republican presidential primary. On Monday, U.S. Senator Ted Cruz fired his opening salvo against former Florida governor Jeb Bush and former Massachusetts governor Mitt Romney, both of whom have announced their interest in securing the nod for 2016. Speaking after a speech at the conservative Heritage Action Summit in Washington, D.C., the Texas senator was asked by reporters about Bush and Romney's expressions of interest in the 2016 nomination, NBC News reports. "There are some who believe that the path to Republican victory is to run to the mushy middle," Cruz is reported as saying. "I think recent history has shown us that is not a path to success. It doesn't work. It's a failed electoral strategy." The 44-year-old Canadian-born Cruz's remarks appear to be an attempt to position himself to the right of his potential rivals. Cruz is seen by many as a hard-liner on social issues important to conservatives. On immigration, same-sex marriage, abortion rights, and the Affordable Care Act, Cruz outpaces his rivals in his race to the right. Cruz was swept into the Senate in 2012 on a wave of Tea Party support. He remains one of the more conservative members of that body. The most recent CNN poll shows Cruz in eighth place among likely Republican contenders with 4 percent of the vote. Jeb Bush comes in first with a projected 23 percent of the vote. The poll included Paul Ryan, who recently confirmed that he would not be campaigning for the nomination. The poll was also conducted before Romney announced his interest. Few expected him to run after his failed bid for the nomination in 2008 and his loss to President Barack Obama in 2012."
http://www.newsweek.com/sen-ted-cruz-bush-romney-and-mushy-moderates-299052
PAUL ON ROMNEY: IF HE RUNS RIGHT OF JEB BUSH, STILL 'LEFT OF THE PARTY,' 'YESTERDAY'S NEWS'
"On Tuesday's broadcast of John Gibson's radio show, potential 2016 GOP presidential candidate Sen. Rand Paul (R-KY) dismissed a third run by former Gov. Mitt Romney (R-MA) in the upcoming presidential election cycle by suggesting he lined up on the wrong place on the ideological spectrum and that he was "yesterday's news." "If he runs to the right of Jeb Bush, he'll still be to the left of the rest of the party," Paul said. "So it may be a difficult spot to occupy. Look, I liked Gov. Romney. I like him personally. I think he's a good person. I think he's a great businessman, but, you know, that's yesterday's news. He's tried twice. I don't really think that there is a third time out there. I think he did a lot of things right, but in the end you have to have a bigger constituency, you have to get new people, you've got to attract new people to win and I think it's just time that probably the party's going to be looking for something fresh and new."
http://www.breitbart.com/video/2015/01/13/paul-on-romney-if-he-run-right-of-jeb-bush-still-left-of-the-party-yesterdays-news/
Iowa poll: Romney leads nascent Iowa field with 21%, Bush at 14%, Walker 10%
"The 2012 Republican nominee for president holds a leads a broad field of GOP potential contenders in the Townhall/Gravis poll conducted Jan. 5-7 among 404 registered Republican voters queried. Note: the polls were conducted using IVR technology and weighted by historical voting demographics. Former Massachusetts governor W. Mitt Romney has never left the hearts and minds of Republican voters and he will hold the dominant position in the race for the 2016 presidential nomination until the other candidates spin up their own campaigns, said Doug Kaplan, the managing partner of Gravis Marketing, a Florida-based pollster and call center that executed the poll. The poll carries an error rate of 3 percent. "Romney's name recognition and the loyalty Republicans have for their last nominee give him a opportunity that no one else has," Kaplan said. "The question is whether he will use or let the chance pass to others." After two years of dampening expectations, Romney—spooked by Bush's momentum—is now working to the phones in order to put the band together for one more national tour. While Romney decides what to do, the GOP race revolves around former Florida governor John E. "Jeb" Bush, the choice of 14 percent, and Wisconsin Gov. Scott K. Walker, polling at 10 percent. Bush, the son of President George H. W. Bush and a younger brother of President George W. Bush, went from a stealth candidate over Thanksgiving to today's full-blown exploratory candidate."
http://gravismarketing.com/polling-and-market-research/iowa-poll-romney-leads-nascent-iowa-field-with-21-bush-at-14-walker-10/
Mitt Romney Will Attend RNC Meeting
http://www.nbcnews.com/politics/politics-news/mitt-romney-will-attend-rnc-meeting-n285536
Former Mega-Donor Articulates Opposition To Mitt Romney 2016
"While Mitt Romney is attempting to gin up enthusiasm among supporters for another run for the White House, one former donor is pouring cold water on the idea, encouraging other big money friends not to get behind the 2012 Republican presidential nominee. "It isn't just because we lost and just because our base didn't show up," conservative donor Randy Kendrick of Arizona said in an interview with The Daily Caller, discussing Romney's defeat in the 2012 presidential election. "Those are pretty big reasons. But it's because he couldn't fight against the primary thing that motivates me and motivates millions of other Republicans: Obamacare." Kendrick — the wife of Arizona Diamondbacks team owner Ken Kendrick, and a frequent donor to conservative causes and candidates — has been emailing friends and other donors with arguments against supporting another Romney campaign. "My family spent enormous time and money to elect Mitt Romney despite our concerns," Kendrick said in the email, which has been sent to a variety of fellow donors, and was obtained by TheDC. "However, lesson learned, I will work early and tirelessly now to make sure he is not our nominee again." Kendrick, who as a result of her donations was invited to Romney's Park City, Utah retreat for influential supporters in 2012, said she has not yet committed to another candidate for 2016 but likes Wisconsin Gov. Scott Walker and Florida Sen. Marco Rubio."
http://dailycaller.com/2015/01/13/former-mega-donor-articulates-opposition-to-mitt-romney-2016/
Chris Christie preparing to set up leadership PAC for 2016 presidential campaign, report says
"Gov. Chris Christie could be setting up a leadership political action committee before the end of the month to help raise money with an eye toward the White House in 2016, according to a published report. Christie, who concluded his fifth State of the State address today, would use the PAC to finance political travel and raise money from donors, The New York Times reported. It would be Christie's clearest indication yet that he intends to mount a nationwide campaign. The newspaper reported the PAC would "likely be overseen by Phil Cox," whose time serving as the executive director of the Republican Governors Association overlapped with Christie's chairmanship of the national organization."
http://www.nj.com/politics/index.ssf/2015/01/chris_christie_preparing_to_set_up_leadership_pac.html
Draft Warren effort reaches 242,000, sets first New Hampshire rally
http://www.washingtonexaminer.com/draft-warren-effort-reaches-200000-sets-first-new-hampshire-rally/article/2558589
Warren says she will not run in 2016
http://www.washingtonexaminer.com/warren-says-she-will-not-run-in-2016/article/2558583
Yes, the Federal Reserve has enormous power over who is president
http://www.washingtonpost.com/blogs/wonkblog/wp/2015/01/13/yes-the-federal-reserve-has-enormous-power-over-who-is-president/
Amid fight from right, Straus poised for fourth term as House speaker
He's expected to beat tea party choice Turner
"For the first time in 40 years, the Texas House will hold a contested election to select a speaker when the new session kicks off today. But no one expects a change in leadership. State Rep. Joe Straus, R-San Antonio, cemented support to win the speaker's race long ago and is widely expected to crush his tea party opponent en route to a fourth term as the chamber's leader. And with it, an effort to "oust Straus" will have officially gone up in flames — again. Yet the yearlong fight coordinated by tea party groups against Straus has always been less about toppling a speaker that some have deemed too moderate and much more about something else: drawing some of the clearest battle lines to date within the Texas GOP. "This is meant to intimidate those who support Speaker Straus and provide tangible evidence as to who we supported as a speaker and provide ammunition in any contested primary race that might occur," said Rep. Drew Darby, a Republican from San Angelo and a top Straus lieutenant. "This is now a matter of principle." Straus has been besieged by the far-right element within his own party since becoming the lower chamber's leader in 2009, fending off challengers to the position each session. This time, he's facing state Rep. Scott Turner, a Republican from Frisco who even in a best-case scenario is not expected to garner more than 20 votes from the chamber's 150 members. At least 120 lawmakers in the House, including 45 Democrats, have already publicly declared support for Straus."
http://www.expressnews.com/news/local/article/Amid-fight-from-right-Straus-poised-for-fourth-6010766.php
Straus Re-Elected House Speaker Over Tea Party Challenger
http://www.myhighplains.com/story/d/story/straus-re-elected-house-speaker-over-tea-party-cha/20656/NQB-eGHHLEaXWsRoj9FlmQ
STRAUS RE-ELECTED OVER OBJECTION OF TEXAS GRASSROOTS
http://www.breitbart.com/texas/2015/01/13/straus-re-elected-over-objection-of-texas-grassroots/
White House: Obama Will Fight Media To Stop Anti-Jihad Articles
"President Barack Obama has a moral responsibility to push back on the nation's journalism community when it is planning to publish anti-jihadi articles that might cause a jihadi attack against the nation's defenses forces, the White House's press secretary said Jan. 12. "The president … will not now be shy about expressing a view or taking the steps that are necessary to try to advocate for the safety and security of our men and women in uniform" whenever journalists' work may provoke jihadist attacks, spokesman Josh Earnest told reporters at the White House's daily briefing. The unprecedented reversal of Americans' civil-military relations, and of the president's duty to protect the First Amendment, was pushed by Earnest as he tried to excuse the administration's opposition in 2012 to the publication of anti-jihadi cartoons by the French satirical magazine Charlie Hebdo. The White House voiced its objections in 2012 after the magazine's office were burned by jihadis, followings its publication of anti-jihadi cartoons. Earnest's defense of tho 2012 objections came just five days after the magazine's office was attacked by additional jihadis. Eight journalists, two policeman and a visitor were murdered by two French-born Muslims who objected to the magazine's criticism of Islam's final prophet. In 2012, "there was a genuine concern that the publication of some of those materials could put Americans abroad at risk, including American soldiers at risk," Earnest said. "That is something that the commander in chief takes very seriously," he added, before saying that "the president and his spokesman was not then and will not now be shy about expressing a view or taking the steps that are necessary to try to advocate for the safety and security of our men and women in uniform." In December, Congress approved and the president signed a $585 billion defense budget to train and equip soldiers, marines, sailors and airmen to defend Americans — including journalists — from foreign threats. The nation's media industry does not have a defense budget to protect soldiers. Earnest tried to rationalize the president's opposition to the publication of anti-jihadist materials as a moral duty."
http://dailycaller.com/2015/01/13/white-house-obama-will-fight-media-to-stop-anti-jihad-articles/
Secret Service: We Were Never Asked about Paris Trip
http://www.nationalreview.com/corner/396286/secret-service-we-were-never-asked-about-paris-trip-ian-tuttle
'What The F**k?': Jon Stewart Slams Obama For Skipping Paris Unity March [VIDEO]
http://dailycaller.com/2015/01/13/jon-stewart-slams-obama-for-skipping-paris-unity-march-video/
Earnest Mocks Reporter Asking Who Kept Obama From Going To Paris: "That's A Worthy Effort"
http://www.realclearpolitics.com/video/2015/01/13/earnest_mocks_reporter_asking_who_kept_obama_from_going_to_paris_thats_a_worthy_effort.html
Jimmy Carter: It's Understandable That Obama Skipped Paris Rally Because He'd Just Come Back From Vacation
http://www.theblaze.com/stories/2015/01/13/jimmy-carter-its-understandable-that-obama-skipped-paris-rally-because-hed-just-come-back-from-vacation/
Obama let France down
http://www.bostonglobe.com/opinion/editorials/2015/01/12/obama-let-france-down/scps691hnYoshHr92eeagO/story.html
Josh Earnest Says the White House Doesn't Call Terror Attacks 'Radical Islam' Because It's Not 'Accurate'
"Pressed on why the Obama administration doesn't describe the terror attacks in France as "radical Islam" like the French government does, White House press secretary Josh Earnest said Tuesday that it's about "accuracy." NPR reporter Mara Liasson said the French "are calling the ideology, the warped view, by a name," and pointed out that Earnest wouldn't do that. "Is there a reason for that?" "The first is accuracy," Earnest said. "These are individuals who carried out an act of terrorism and they later tried to justify an act of terrorism by invoking Islam and their own deviant view. The second is, this was an act that was condemned by Muslim leaders. We have not chosen to use that label because it does not accurately describe what happened." He added, "We are trying to be as specific an accurate as possible."
http://www.theblaze.com/stories/2015/01/13/josh-earnest-says-the-white-house-doesnt-call-terror-attacks-radical-islam-because-its-not-accurate/
WHITE HOUSE: REFUSAL TO DESCRIBE ATTACKS AS 'RADICAL ISLAMIC TERRORISM' A QUESTION OF 'ACCURACY'
http://www.breitbart.com/big-government/2015/01/13/white-house-refusal-to-describe-attacks-as-radical-islamic-terrorism-a-question-of-accuracy/
FORMER CHARLIE HEBDO WRITER SAYS AMERICAN CENSORSHIP 'SADDEST NEWS' AS MSNBC BLURS COVER
http://www.breitbart.com/video/2015/01/13/former-charlie-hebdo-writer-says-american-censorship-saddest-news-as-msnbc-blurs-cover/