News Briefing for Wednesday, February 4, 2015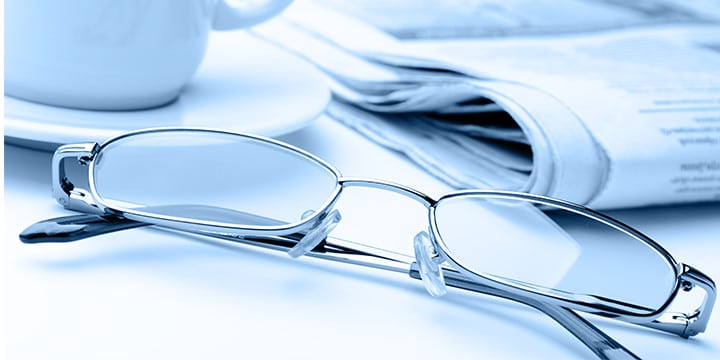 TEA PARTY PATRIOTS:
Time to pass Sen. Mike Lee's Balanced Budget Amendment (Jenny Beth Martin's op-ed)
http://www.providencejournal.com/opinion/commentary/20150203-jenny-beth-martin-its-time-to-pass-a-u.s.-balanced-budget-amendment.ece
Time to pass Sen. Mike Lee's Balanced Budget Amendment
http://heralddemocrat.com/opinion/national-commentary/it-s-time-pass-lee-balanced-budget-amendment
Time to pass Sen. Mike Lee's Balanced Budget Amendment
https://home.butlereagle.com/clickshare/authenticateUserSubscription.do?CSProduct=butlereagle&CSAuthReq=1422997869:57356328138461&CSTargetURL=http://www.butlereagle.com/apps/pbcs.dll/login
HEALTHCARE:
GOP-led House votes to repeal ObamaCare
"The House voted Tuesday to repeal the Affordable Care Act, getting Republicans on record in favor of overturning the law for the first time since the party took control of Congress. The bill passed on a 239-186 vote. President Obama already has threatened to veto the legislation — and like past bills to repeal ObamaCare, it is unlikely to go far under the current administration, despite Republicans now controlling the Senate and having a bigger majority in the House. But the vote serves as an opening shot in the 114th Congress' efforts to chip away at the law. Several lawmakers have introduced bills to change or undo parts of the Affordable Care Act, and some could garner bipartisan support.  "We need health care reform that makes the system more responsive to patients, families and doctors — reforms that preserve and protect the doctor-patient relationship. Right now, ObamaCare is moving our health care system in the exact opposite direction where the American people are paying more and getting less," Rep. Tom Price, R-Ga., said in a statement after the vote. "In the House of Representatives, we are saying we need to get rid of this law that's not working and focus on solutions that will embrace the principles of affordability, accessibility, quality, innovation, choices, and responsiveness."  Prior to the vote, Obama questioned the logic behind it. "So my understanding is the House scheduled yet another vote today to take health care away from folks around this table," Obama said during a meeting with 10 people who have written him letters about how the ACA has helped them. He added, "I've asked this question before. Why is it that this would be at the top of their agenda? It was maybe plausible to be against the Affordable Care Act before it was implemented. But now it has been implemented and it is working." The House has voted more than 50 times in the past two years to repeal all or parts of the law. The legislation would go next to the Republican-controlled Senate. While some say the vote is a symbolic gesture, the push to repeal ObamaCare comes as the Supreme Court weighs the King v. Burwell case, which challenges the legality of some subsidies offered through the president's signature health care law. If the Supreme Court upholds a lower court's verdict, it could severely undermine the law and fuel GOP efforts to at least change it. Republicans, as their next major step, are planning to draft legislation offering an alternative to the ACA. The bill approved Tuesday also directs House committees to begin work on an alternative plan, in case the Supreme Court rules against the law."
http://www.foxnews.com/politics/2015/02/03/gop-house-votes-to-repeal-obamacare/
House passes fourth attempt at Obamacare repeal
http://www.washingtonexaminer.com/house-passes-fourth-attempt-at-obamacare-repeal/article/2559752?custom_click=rss
House Passes Bill To Repeal Obamacare
"…The Senate is expected to take up repeal legislation at some point too, but Democrats there have enough votes stop it. Even if it made it onto the president's desk, Obama has said he would veto it and the Senate doesn't have enough votes to override. In a statement, the Obama administration said: "If the President were presented with H.R. 596, he would veto it." "I don't believe Obamacare can be fixed through piecemeal reforms," Alabama Rep. Bradley Byrne, the bill's sponsor, said on the floor before the vote. "I think the only way to truly get rid of this harmful law is to repeal Obamacare in its entirety."
http://dailycaller.com/2015/02/03/house-passes-bill-to-repeal-obamacare/
House votes to repeal ObamaCare
http://thehill.com/policy/healthcare/231638-house-votes-to-repeal-obamacare
Boehner's Gift to Freshmen: Another Vote on Obamacare
http://www.realclearpolitics.com/articles/2015/02/04/boehners_gift_to_freshmen_another_vote_on_obamacare.html
House passes new Obamacare repeal, directing creation of replacement law
http://www.latimes.com/nation/healthcare/la-na-obamacare-repeal-20150204-story.html
House votes to repeal, replace Obamacare
http://www.washingtontimes.com/news/2015/feb/3/house-votes-repeal-replace-obamacare/?utm_source=RSS_Feed&utm_medium=RSS
Three House Republicans Vote Against Repealing Obamacare
"Three House Republicans joined Democrats on Tuesday in voting against a bill that would repeal President Obama's health care law. Illinois Rep. Robert Dold, New York Rep. John Katko and Maine Rep. Bruce Poliquin all voted against the legislation which guts Obamacare while calling for a conservative replacement. "Casting yet another symbolic vote for full repeal of the law, without any replacement legislation, simply distracts us from the work that must be done to drive costs down, restore access to care and make healthcare work for everyone," Dold said after the vote. Added the congressman: "The people of the 10th district sent me to Congress to advance solutions, not sound bites, to the problems we face." Katko and Poliquin were elected to Congress in 2014. Dold was re-elected in 2014, after losing his seat in 2012. "As I promised to do, I voted against this bill, because we failed to include replacement legislation," Katko wrote on Facebook. The repeal bill, H.R. 596, passed by a vote of 239 to 186. Poliquin said after the vote: "I strongly agree with my House colleagues that Obamacare continues to hurt our hard-working families, taxpayers and small businesses, and is stifling our economy." But he explained why he couldn't vote for it. "Any replacement law must also allow moms and dads to purchase health insurance plans that they can afford, and to choose the doctors and hospitals that best fit their family health care needs," he said. "And, any replacement to Obamacare should not include provisions that smother economic growth and kill jobs.""
http://dailycaller.com/2015/02/03/three-house-republicans-vote-against-repealing-obamacare/
Three Republicans buck party in ObamaCare repeal vote
http://thehill.com/policy/healthcare/overnights/231655-overnight-health-three-republicans-buck-party-in-obamacare
3 Republicans say no as House again votes Obamacare repeal
http://www.politico.com/story/2015/02/3-republicans-say-no-as-house-again-votes-obamacare-repeal-114882.html
Here Are the Three Republicans Who Voted Against Repealing Obamacare — and Why
"On Tuesday, the U.S. House of Representatives voted 239-186 to repeal Obamacare. Of the 186 'nay' votes, all were Democrats but three. Reps. Robert Dold (R-Ill.), John Katko (R-N.Y.) and Bruce Poliquin (R-Maine) were the only Republicans to cross party lines. The GOP lawmakers later explained their votes to their constituents, the Daily Caller's Alex Pappas reported. "Casting yet another symbolic vote for full repeal of the law, without any replacement legislation, simply distracts us from the work that must be done to drive costs down, restore access to care and make healthcare work for everyone," Dold said. "The people of the 10th district sent me to Congress to advance solutions, not sound bites, to the problems we face." Poliquin said that he "strongly" agrees with his Republican colleagues that "Obamacare continues to hurt our hard-working families, taxpayers and small businesses, and is stifling our economy," but claimed he couldn't vote to repeal the law without a better "replacement law." "Any replacement law must also allow moms and dads to purchase health insurance plans that they can afford, and to choose the doctors and hospitals that best fit their family health care needs," he said. Katko echoed Poliquin's comments, writing on Facebook, "Today, the House voted for a bill that would fully repeal the Affordable Care Act. As I promised to do, I voted against this bill, because we failed to include replacement legislation."
http://www.theblaze.com/stories/2015/02/03/here-are-the-three-republicans-who-voted-against-repealing-obamacare-and-why/
Why 3 House Republicans Voted Against Repealing Obamacare (Updated)
http://blogs.rollcall.com/218/why-3-house-republicans-voted-against-repealing-obamacare/?dcz=
What's Different About Today's Obamacare Repeal Vote
"Tuesday, for the fourth time, the U.S. House will vote to fully repeal Obamacare. What's different, though, is that with a GOP-controlled Senate, Republicans can attack President Obama's signature legislation on their own terms. The showdown over the Affordable Care Act comes as conservatives want GOP leaders to fulfill a campaign promise to repeal the health-care law in the early days of the new Congress. The way they want to do it hinges on a political tactic known as reconciliation. By using this budget maneuver, conservatives believe it's possible to avoid a Senate filibuster. They say it's their best chance to send a repeal bill to Obama, which he's promised to veto. "Tuesday's vote is the first step in a multi-month effort that should culminate with the House and Senate using the budget process to put full repeal of Obamacare on the president's desk," said Dan Holler, communications director for Heritage Action, the advocacy arm of The Heritage Foundation… Reconciliation is a budget tool that, if successful, would severely limit the scope and functionality of the Affordable Care Act. When a reconciliation bill goes before the Senate, it cannot be filibustered, and just 51 votes—a majority—are needed to advance and pass the legislation. Democrats used the move in 2009 when Congress voted on the Affordable Care Act. Now, almost six years later, Republicans are debating whether to employ the same tactic to push back against the health care law. Rep. John Fleming, R-La., is leading the effort to convince House leadership to embrace the budget tactic… The vote will also give the new Republican-controlled Senate an opportunity change direction and work with the House to formulate a new health-care alternative to Obamacare. Already, Sen. Ted Cruz, R-Texas, introduced legislation to fully repeal the Affordable Care Act. The bill, filed Monday, has 44 cosponsors…"
http://dailysignal.com/2015/02/03/whats-different-todays-obamacare-repeal-vote/
Ted Cruz proposes to repeal ObamaCare
"Sen. Ted Cruz (R-Texas) introduced legislation to repeal ObamaCare, advancing a process that Republicans hope will place the legislation on President Obama's desk this year.  The bill (S. 336) was introduced Monday with the support of 47 co-sponsors. At least six Democrats would have to side with Republicans in a repeal vote for legislation to advance to the White House. "The president will be faced with a clear choice: either listen to the American people, who have never supported this law, or ignore them, and ignore the disastrous harms to millions of families, young people, and the most vulnerable among us," Cruz said in a statement on the bill's introduction. The measure would eliminate ObamaCare after 180 days and allow Congress and the states six months to approve a replacement law. The bill's co-sponsors praised the legislation as important to the Republican Party, though it's unlikely the Senate GOP can muster enough Democratic votes to pass it. The House is poised to vote on its own repeal bill on Tuesday. The White House has threatened to veto the legislation, and Republicans are expected to move on to a series of smaller attacks on the healthcare law."
http://thehill.com/policy/healthcare/231597-ted-cruz-proposes-to-repeal-obamacare
With taxes looming, time to repeal ObamaCare's individual mandate
"With the April 15 tax filing day looming, there will be more than the usual angst and hair-pulling by millions of Americans who dread this day more than a trip to the dentist. The individual mandate in ObamaCare has been able to lay low as the actual financial impact of this draconian, socialistic aspect of President Obama's signature policy, forced on the nation with the support of only Democrats, comes to fruition. For the uninsured and underinsured, the new tax penalty will come as a surprise, or even a shock. How many average Americans actually followed the details of ObamaCare and bothered to wade through the Obama cheerleader media hype and slogans during the months and years leading up to this point? How many bothered to be concerned and even alarmed when then-Speaker of the House Nancy Pelosi (D-Calif.) actually said out loud, on camera, that she and the rest of us would have to wait until the bill was passed to find out what was in it? We've all heard the terms "government overreach," "redistribution of the wealth" and "Big Brother government" describing ObamaCare and a sizable number of other Obama policy initiatives. Yet somehow, it doesn't seem real until it happens to you, or someone you know. We just witnessed how quickly public opinion and wrath can neuter bad policy — at least once the public has a basic, but nonetheless clear, understanding of what's being proposed and how it directly impacts them (the latter being critical in the process of deep-sixing a really, really bad, unfair idea.) Obama, in his most recent State of the Union address, seemed in need some cheap applause line "filler" when he proposed taxing the very popular 529 college savings plans millions of middle-income American families have been contributing to since 1996 in order to save enough money to provide college educations for their kids by benefitting from the special tax benefits of the plan. The response from the public was swift and immediate. Why? Mothers and fathers, and likely a lot of grandparents, too, opened these accounts at the birth of a child, contributing a few dollars every month — whatever they could afford — making it a regular, conscious occurrence in their financial lives. In fact, many relied on the 529 college savings plans as part of their family planning, ensuring they would not have more children than they could afford to send to a four-year college or university. The public outcry against this blatant government pick-pocketing forced Obama to abandon the proposal within 10 days of announcing it. Even more outrageous was that while in the same breath as essentially blowing away many families' dream of sending their kids to a four-year college and therefore forcing many to compromise by attending community college, Obama then proposed that, oh, by the way, he also wants to force taxpayers to pay the tuition to community college for anyone who wants to go. While it technically was not considered the "pay go" solution Congress adopted in the early 1990s, abandoned and then pretended to readopt some 20 years later, whereby any new spending must be paid for by new revenue (taxes) to help balance the budget, the mere mention of the two proposals in the same speech was the height of arrogance. Or perhaps naivete in believing since he'd gotten away with pulling so much wool over the collective American eyes, that he'd get away with this ruse, as well. The same will happen with ObamaCare, as millions realize something they understood at their core since they could understand anything about American life regarding personal freedom, privacy and all the great stuff taught in school as kids about the Constitution, and brave men fighting for freedom from tyranny and over taxation, has been snatched away from them. Yes, the individual mandate and ObamaCare penalty tax will now be understood in full and felt acutely. While the 2014 penalty may be as low as $95 for some (or 1 percent of taxable income, depending on which amount is greatest), tax filers will wonder — and find out — what's in store for the years to come, and how the enormous cost of ObamaCare (more than what typical basic health insurance would have cost without it) will impact their future financial planning, hopes for a mortgage instead of rent, a new car versus the bus, or paying off student loans — all the things a young, healthy individual wants as he or she builds a life… Senate Majority Leader Mitch McConnell (R-Ky.) and Speaker of the House John Boehner (R-Ohio) need to strike while the iron is hot. This is the time for the GOP Congress to repeal ObamaCare, starting with the individual mandate. Americans finally "get it."
http://thehill.com/blogs/pundits-blog/healthcare/231538-with-taxes-looming-time-to-repeal-obamacares-individual-mandate
The Insurers and Obamacare
Political Corruption 101
"…James Madison was one of the first to notice this possibility. He and Thomas Jefferson were intense critics of the Alexander Hamilton's Bank of the United States. The problem with the Bank, as Madison wrote to Jefferson, was that it "gives a moral certainty of gain to the Subscribers with scarce a physical possibility of loss." Jefferson had reported to George Washington (on reasonably good authority) that the Bank was actually buying off members of Congress in order to rope them into the scheme. Madison took all this together to predict that the shareholders of the Bank would "become the pretorian band of the Government, at once its tool and its tyrant; bribed by its largesses & overawing it by its clamours and combinations. Madison's insights were quite keen. There is a consistent theme that runs through American political corruption: The government, in hopes of producing some public benefit, ropes in private interests to do the work for Uncle Sam; this can only happen if the private interests make a profit from the transaction; the private interests respond by plowing money and resources into the government to make sure that the end result works for those private purposes. In some instances, like the First Bank, the public-spirited purpose is still accomplished, more or less. But, in others, like the Second Bank — or Fannie Mae and Freddie Mac, for that matter — it is not. There are multiple cases where gross inefficiencies (Medicare) or stark inequities (farm subsidies) undermine the entire project at hand. In fact, I've recently discovered a new "pretorian band of government," if you will: the health care insurers working hard to protect their Obamacare subsidies. Now, to be fair, insurers were already hand-in-glove with the government, thanks in no small part to Medicare Advantage and Medicare Part D. Still, Obamacare has further cemented this relationship. Compare and contrast two headlines. The first, from United Press International, dated October 9, 2009: "Health insurers report slams Baucus bill." The opening sentence: "The day before a U.S. Senate panel votes on healthcare reform, an insurance industry report said a family premium in 2019 could cost $4,000 more than thought." The insurers did not like the weak individual mandate in the "Baucus bill," which was the version of reform worked out by the Senate Finance Committee — and more or less adopted by the entire Congress. And so it seemed as if the insurers were actually opposed to reform. Now let us jump ahead to the present day, for our second headline, from National Journal, dated January 29, 2015: "Can The Health Care Industry Save Obamacare? / Hospitals and insurance companies are coming to the law's defense before the Supreme Court." The opening sentence: "Health insurance companies and hospitals mounted an aggressive defense of Obamacare's insurance subsidies Wednesday, warning the Supreme Court that eliminating the payments would be 'grossly inequitable' to millions of Americans." Quelle surprise! Former enemies are now friends. How can this be? As with so much else about American politics, it just goes to show that if James Madison predicted something, the smart money is on it coming true…"
http://www.weeklystandard.com/blogs/insurers-and-obamacare_835108.html
Aetna CEO Says Obamacare  An 'Attractive Growth Opportunity'
"Health insurer Aetna AET +2.13% (AET) said it would make more money than originally anticipated thanks to "attractive growth" from new enrollment on public exchanges under the Affordable Care Act. Aetna now expects its 2015 earnings per share of "at least $7.00" compared to an earlier projection of at least "$6.90" per share, according to chief executive officer Mark Bertolini who told Wall Street analysts and investors the public exchange business can become "an attractive growth opportunity." Aetna "enrolled nearly 600,000 public exchange members, while exceeding our initial profitability projections in this new program," Bertolini said of the number of health plan members the insurer enrolled via public exchanges where uninsured Americans purchase subsidized coverage under the health law. "As we enter the second year of this emerging marketplace, we are cautiously optimistic on the potential for public exchanges to develop into an attractive growth opportunity." Those new members contributed to 2014 growth of an additional 1.4 million health plan members, or 6 percent growth, from 2013 bringing total enrollment of "medical members" to 23.5 million by the end of last year. The company is also seeing solid growth from its Medicare Advantage health plans thanks to the health law's star-ratings system that rewards plans for quality improvement. "We see a lot of opportunity," Bertolini said in an hour-long call to discuss the company's fourth quarter and 2014 earnings. Bertolini said the 2014 enrollment exceeded its original expectations on margins and so far in 2015 the addition of new customers makes the public exchange business an "attractive growth opportunity." Already, Anthem (ANTM) and UnitedHealth Group UNH +0.48% (UNH) have issued similarly optimistic 2015 outlooks, particularly when it comes to new business under the health law from public exhanges and the expanded Medicaid insurance program for poor Americans. In the fourth quarter, Aetna reported net income of $232 million, or 65 cents a share, compared to $368.9 million, or $1 a share, in the fourth quarter of 2013. Operating revenue rose 12 percent to nearly $14.8 billion."
http://www.forbes.com/sites/brucejapsen/2015/02/03/aetna-ceo-calls-2015-obamacare-growth-attractive/
Obama Aims to Shore Up Health Law as 2nd-Year Deadline Nears
"President Barack Obama is seeking to shore up support for his health care law by putting its beneficiaries on display at the White House. The White House says Obama will meet Tuesday with 10 Americans from across the country who wrote him letters about how they benefited from the Affordable Care Act. Obama plans to speak and hold a photo-op with them in the Roosevelt Room. The invitation comes at an important time for "Obamacare," for two reasons. Open enrollment through insurance exchanges closes on Feb. 15 for 2015 – the second year the exchanges are open. And Republicans are pursuing a fresh attempt to repeal Obama's law now that they fully control Congress. A repeal bill faces a House vote Tuesday. Obama threatened to veto that bill Monday."
http://www.realclearpolitics.com/articles/2015/02/03/obama_aims_to_shore_up_health_law_as_2nd-year_deadline_nears_125486.html
Obama to meet with beneficiaries of Obamacare
"As the House votes Tuesday to repeal Obamacare, the White House is launching an offensive to call attention to the law's positive results. President Obama will meet at the White House Tuesday morning with 10 people from around the nation who have benefitted from Obamacare. A White House official said the meeting comes as House Republicans attempt to "take these benefits away from millions of Americans." "Congress has tried to repeal or undermine this law more than 50 times, but the president will continue to stand with the families who have better care and choices as a result of the law," the official said. The House on Tuesday is expected to approve a bill that would repeal the president's signature law, and take steps to come up with a replacement for the program. The White House is threatening to veto the legislation. Among the invitees who will meet with the president are Maria Villavicencio of Fairfax, Virginia; Lynnette Jackson of Hyattsville, Maryland; and Dr. Susanne Choby of Morgantown, West Virginia. The open enrollment deadline for Obamacare is Feb. 15."
http://www.washingtontimes.com/news/2015/feb/3/obama-meet-beneficiaries-obamacare/?utm_source=RSS_Feed&utm_medium=RSS
See What These 10 People Said to the President About the Affordable Care Act:
http://www.whitehouse.gov/blog/2015/02/03/see-what-these-10-people-said-president-about-affordable-care-act
President to spend day touting benefits of Obamacare
"The White House will spend the day highlighting individuals who have benefited from Obamacare in an attempt to build up support for his signature legislative achievement. President Obama will meet today with 10 Americans who have written letters to him thanking him for the new law and sharing their experiences. "From being able to get critical medication to finding affordable coverage to getting needed preventive care, their stories highlight the sweeping improvements made to our health care system — and how the law is working to help Americans get the care the they need," the White House said in a statement. The White House also said roughly 10 million people have gained health insurance coverage because of the law, contributing to the largest coverage gains in more than four decades and reducing the uninsured rate to at our near historic lows. In addition, insurance companies can no longer discriminate against Americans with pre-existing conditions, charge higher premiums to women just because of their gender nor place lifetime limits on coverage. There is no mention in the White House release of the millions of Americans who had their coverage canceled or rates increased by insurance companies to comply with the Affordable Care Act. The release also makes no mention of small business employers who have dropped insurance coverage, forcing employees to find insurance on the government exchange. Obama's meeting with the letter-writers comes the same day the House holds a vote on a bill sponsored by Rep. Bradley Byrne, R-Ala., that would repeal Obamacare and force GOP committees to come up with an alternative. House GOP leaders are planning to form a task force to write a replacement for the healthcare law."
http://www.washingtonexaminer.com/president-to-spend-day-touting-benefits-of-obamacare/article/2559701?custom_click=rss
GOP: ObamaCare cost-sharing payments unlawful
"House Republican lawmakers are asking the Obama administration to defend its payments to health insurance companies under ObamaCare's cost-sharing reduction program.  In letters sent Tuesday, Energy and Commerce Committee Chairman Fred Upton (R-Mich.) and Ways and Means Committee Chairman Paul Ryan (R-Wis.) accused the administration of "unlawfully and unconstitutionally misusing" federal money to fund the program. The messages to the Health and Human Services (HHS) and Treasury Departments state that the administration made payments to insurers out of an account intended for consumer tax refunds and without an appropriation from Congress.  "Article 1 of the U.S. Constitution expressly prohibits the expenditure of public funds without an appropriation made by law," the letters stated. "Accordingly, it appears … that the Treasury Department has made and continues to make these payments, even though no funds are lawfully available to do so."  The debate pits Republicans' interpretation of the Constitution against federal agencies' practice of moving money between funds to cover costs. Supporters say this practice is legal and routine.  The payments to insurers totaled $2.7 billion through November 2014, Upton and Ryan wrote.  The GOP has wrangled with the Obama administration since 2013 over payments under the healthcare law, including risk corridors — a temporary program intended to bring insurers into the new marketplaces and avoid major premium hikes for consumers. The law's cost-sharing subsidies are intended to lower out-of-pocket medical costs for eligible families who make up to 250 percent of the poverty level and choose a silver plan on the exchange. The reductions are applied automatically to deductibles, copayments and coinsurance."
http://thehill.com/policy/healthcare/231634-gop-risk-corridor-payments-unlawful
White House Unaware That 6 Million Americans Will Pay Obamacare Tax This Year
"White House Press Secretary Josh Earnest described reports that millions of Americans would be getting tax bill because of Obamacare as "inaccurate" just days after the Treasury Department estimated that 6 million Americans will pay about $2 billion in individual mandate taxes this year. "I don't think it is accurate to suggest that millions of people are going to get a tax bill as a result of this," Earnest said in response to a question Tuesday about the millions of Americans who will pay a tax penalty for not having health insurance in 2014. "The vast majority of Americans, more than three-quarters of Americans, are just going to have a box to check on their tax form to confirm that they've had health insurance. And so the impact that we are talking about here is very small and for the vast majority of people has been very positive." While it is true that the vast majority of Americans get their health insurance through their employer, just like they did before Obamacare, it is also true that just last week the Treasury Department estimated that 6 million Americans will have to pay a penalty tax, created by Obamacare, because they did not have health insurance last year. According the Congressional Budget Office, those 6 million Americans will pay about $2 billion in tax penalties."
http://townhall.com/tipsheet/conncarroll/2015/02/03/white-house-unaware-that-6-million-americans-will-pay-obamacare-tax-this-year-n1952309
CBO: ObamaCare vets bill would raise deficit $900M
"An ObamaCare bill that has received rare unanimous support in Congress this year would raise the budget deficit by nearly $900 million over the next decade, according to a new report. The Hire More Heroes bill would exempt veterans from the employer mandate under ObamaCare if they already have healthcare from the government. This would mean fewer employers have to pay "employer responsibility payments" under ObamaCare, therefore reducing revenue for the program by $858 million, according to the Congressional Budget Office. It will likely be the first healthcare-related bill to hit President Obama's desk under the GOP-controlled Congress. It could also be one of the first ObamaCare bills that the president would support: The White House has called the veterans jobs bill a "commonsense improvement to the law."
http://thehill.com/policy/healthcare/231557-cbo-obamacare-vets-bill-would-raise-deficit-900m
House oversight chairman will give Jon Gruber a chance to hand over Obamacare documents
"The House's top investigator said Tuesday he hasn't decided whether to reissue a subpoena on Jonathan Gruber, the MIT economics professor and Obamacare adviser whose caught-on-tape remarks about the law and "stupidity of the American voter" played into House Republicans' deepest fears about the overhaul. Rep. Jason Chaffetz, Utah Republican and chairman of the House oversight committee, said he wants to speak to Mr. Gruber's attorneys and exhaust the professor's options to voluntarily turn over documents related to his compensation and role as a so-called "architect" of Obamacare. Former Oversight Chairman Darrell Issa, California Republican, had subpoenaed the records after an icy congressional hearing last year, during which Mr. Gruber refused to discuss details of his work and how much he was paid. Mr. Issa was term-limited and turned over the gavel to Mr. Chaffetz in the new Congress, leaving the Utahn to deal with Mr. Gruber. "We've got to address it," Mr. Chaffetz said in a hallway interview Tuesday. "We can't just let 'er go." Mr. Gruber became a symbol of Republican complaints about Obamacare last year, after opponents unearthed YouTube clips of him saying blunt and impolitic things about how the Affordable Care Act made it through Congress in 2010."
http://www.washingtontimes.com/news/2015/feb/3/chaffetz-will-allow-gruber-submit-obamacare-docs/?utm_source=RSS_Feed&utm_medium=RSS
REP. JASON CHAFFETZ MAY HIT JONATHAN GRUBER WITH SUBPOENA
http://www.breitbart.com/big-government/2015/02/03/rep-jason-chaffetz-may-hit-jonathan-gruber-with-subpoena/
Obama's New Healthcare Proposal: A Precise Vision Or A Political Football
"When President Obama unveiled his Precision Medicine Initiative, he declared a two-fold challenge. The first was a challenge to advance healthcare technology. The second was directed at his critics to support or work with him on addressing one of the most significant budgets in recent memory. Unfortunately, the latter challenge of cooperation on the overall budget puts the former challenge of a scientific initiative into the realm of simply becoming an unfunded mandate. With more than three quarters of the Obama presidency completed, both his opponents and supporters entirely agree that he has attempted to make change in healthcare a cornerstone of his legacy. If they are candid, they also will agree that any positive change in healthcare demands a level of innovation that we seldom see."
http://www.forbes.com/sites/stephenbrozak/2015/02/03/obamas-new-healthcare-proposal-a-precise-vision-or-a-political-football/
Pence Touts 'Consumer-Driven' Obamacare Medicaid
"In a press release announcing approval of the request, Pence said that "HIP 2.0″, as the expanded program is called, will give 350,000 uninsured Hoosiers access to quality health care, with coverage beginning Feb. 1. "The expanded and updated HIP 2.0 is based on a program that has been serving 60,000 low-income Hoosiers in our state for seven years," Pence said, calling it, "a proven model for Medicaid reform across the nation." According to the Indianapolis Star, HIP 2.0 "goes beyond standard Medicaid expansion by requiring that participants contribute to the cost of their care," at a cost of between $1 and $27 per month. The contributions would go toward a so-called POWER account, similar to a health savings account (HSA), which allows individuals to save money tax-free for health care expenses. Participants will be rewarded with lower contribution requirements for engaging in "healthy behaviors," such as quitting smoking, but will face mandatory co-pays, or even loss of coverage, if they fail to make the required contributions. HIP 2.0 also includes a co-pay for emergency room use, which the governor's press release says is "designed to encourage appropriate use of the emergency room." Opponents of HIP 2.0, however, are concerned that it requires low-income individuals to chip-in for their own health coverage, believing such a scheme is at odds with the underlying goals of Obamacare. Timothy Jost, a law professor at Washington and Lee University and a healthcare reform expert, told the Star that because HIP 2.0 targets people who are at or near the poverty line, many will likely struggle to make the required payments, and might even elect not to participate in the program at all. In an op-ed for the Muncie Voice on Monday, Todd Smekens adds that, "the governor wants this to be a major victory for conservatism, but he's accepting federal Medicaid dollars which will fund 100% of the programs cost." Moreover, he says, Pence himself has acknowledged that the federal subsidies will only cover 90 percent of the expansion after three years, at which point "the remaining 10 percent will be covered through Indiana's hospitals and revenue from the state's cigarette tax." "Tea Party Libertarians," Smekens points out, "see this as an intrusion of the federal government and want to abolish or repeal the Affordable Care Act," not use taxes to fund an expansion of it."
http://dailycaller.com/2015/02/03/obamacare-pence-medicaid/
Supreme Court Obamacare case poses political peril for GOP
http://www.politico.com/story/2015/02/supreme-court-obamacare-case-poses-political-peril-for-gop-114849.html
With Obamacare on the line, Supreme Court gets literal
http://www.usatoday.com/story/news/nation/2015/02/03/supreme-court-obama-health-care/22539859/
Will Republicans Rescue Obamacare?
"Legal experts believe the Supreme Court's decision to take up King v. Burwell means that four justices are at least open to the argument that the law does not permit health insurance subsidies for people on the federal exchange. That means Roberts or Justice Anthony Kennedy could be the swing votes again. But let's say the court gets it right this time and applies the plain text of the law. The decision wouldn't overturn Obamacare and it won't end Republican opportunities to snatch defeat from the jaws victory. If the Supreme Court decides in favor of the plaintiffs in King v. Burwell, Obamacare remains the law of the land, but it will become unworkable as written and implemented up to this point. Only 16 states and the District of Columbia set up their own Obamacare health insurance exchanges as envisioned by the law. That means Obamacare enrollees in the other 34 states defaulted to the federal exchange run through HealthCare.gov. An estimated 87 percent of people who purchased insurance via HealthCare.gov received subsidies. Those tax credits are responsible for the talking point that Obamacare is cheaper than cable. Those tax credits would go away. Barring changes to the law, health insurance purchased in this fashion would suddenly be revealed to be very expensive indeed. Healthy people would drop their coverage. The federal exchange, and the law itself, would become unsustainable. Obamacare already creates winners and losers. (The biggest winners may be hospitals and insurance companies.) Without the subsidies for the federal exchange, there would be a lot fewer winners and more losers. And they would all know Obamacare is to blame. At this point, Republicans may well cave. Why would they do that, you ask? Because there's an obvious political script Obamacare supporters will follow. First, they will argue that millions are losing their coverage and seeing their costs spike not because Democratic supermajorities and the Obama White House hastily drafted a poorly constructed health care law, but because of Republicans in Congress and on the Supreme Court. The next phase of this campaign will be directed at Republican governors and state legislators in states without Obamacare exchanges. They will be harangued until they agree to create exchanges. The Democratic governors and lawmakers in states without Obamacare exchanges will presumably require less persuasion. Republicans who don't accede to these demands will be accused of murder and blamed for whatever number of deaths progressive activists think plausible. They will also hear from the health insurance companies and the hospital lobbies…"
http://dailycaller.com/2015/02/03/will-republicans-rescue-obamacare/
IMMIGRATION:
Next Senate Battle: Immigration Defunding
"After spending the first month of the new Congress debating and voting on the Keystone XL pipeline, the Senate is poised to take up its next priority: funding the Department of Homeland Security – with provisions to defund President Obama's 2013 order to delay deportation of millions of undocumented immigrants. The Senate will vote Tuesday afternoon on a bill to fully fund DHS through the end of this fiscal year in September, including amendments to thwart President Obama's immigration action. In a spending deal passed at the end of last year, Homeland Security was only funded through Feb. 27, giving congressional Republicans a chance to use the funding as a way to fight Obama's immigration action. A DHS funding bill passed the House nearly three weeks ago with overwhelming support among GOP lawmakers, while only two Democrats voted for the measure. The $40 billion bill would finance homeland security through September while also defunding both Obama's immigration action from last year and the 2012 Deferred Action for Childhood Arrivals, commonly known as DACA. The program gives temporary deportation protection to more than 500,000 qualifying young people brought to the United States illegally as children. Majority Leader Mitch McConnell said Friday on the Senate floor that the debate over DHS funding amounts to a referendum on Obama's immigration action, which most Republicans view as unlawful and beyond his scope of power… Republicans in the Senate have mostly been quiet on what will happen if the bill doesn't pass the cloture vote. A House GOP aide said they are waiting to see what happens with the Senate bill Tuesday, calling it premature to play out what will happen next for DHS before that vote takes place. But the aide said that if the bill fails to pass the Senate, that doesn't mean the House wouldn't continue to try to use the DHS funding to take on Obama's executive action. "I think we are going to try to go after the president's executive amnesty through any means possible, and that includes the DHS funding bill," the aide said. "Just because it doesn't happen this first time doesn't mean we're just going to forget about that and try a different path." Michael Steel, a spokesman for House Speaker John Boehner, said, "At this point, the House has done its work. We're waiting to see what the Senate does.".. Amidst the fight over Obama's executive actions, the White House budget took aim at Republicans on immigration, proposing $1 billion in economic aid in Central America as a means to improve living conditions in certain countries there. The budget also highlighted that immigration reform measures passed in the Senate in 2013 would reduce the deficit by $160 billion in the first decade, according to the Congressional Budget Office. That comprehensive immigration reform, however, wasn't taken up by the House and won't get anywhere in the new Republican Congress, which is what prompted Obama to use executive action on immigration last year. In his speech Monday, Obama highlighted that more than 100,000 DHS employees would lose paychecks if the department isn't funded by the end of the month. "These Americans aren't just working to keep us safe — they have to take care of their own families," Obama said. "The notion that they would get caught up in a disagreement around policy that has nothing to do with them makes no sense."
http://www.realclearpolitics.com/articles/2015/02/03/next_senate_battle_immigration_defunding.html
GOP faces tough immigration vote
"Senate Republican centrists face a tough procedural vote Tuesday on legislation overturning President Obama's executive orders on immigration. The legislation would reverse the 2012 Deferred Action for Childhood Arrivals (DACA) program, which allows certain children to get work permits and live in the United States without fear of being deported.  It would also reverse another action from November that would shield the immediate family of citizens and permanent residents from deportation. House Republicans added the language to a bill funding the Department of Homeland Security through the rest of the year. Democrats are opposed to the bill because of the immigration legislation, and it will not have the 60 votes needed in the Senate to overcome procedural hurdles. Sens. Mark Kirk (R-Ill.), Susan Collins (R-Maine) and Dean Heller (R-Nev.) have voiced concerns that the agency could be shut down over the immigration fight. The Senate will vote at 2:30 p.m. Tuesday on a motion to proceed to the Homeland Security bill. "I haven't decided yet," Heller said Tuesday when asked if he would vote for motion. Kirk is one of the most vulnerable GOP senators up for reelection next year. Other Republicans considered vulnerable in 2016 include Sens. Kelly Ayotte (N.H.), Pat Toomey (Pa.) and Ron Johnson (Wis.), who all represent states Obama won in the 2012 election. Ayotte said Tuesday she will vote yes on the motion to proceed. It's possible Republicans who oppose parts of the legislation could still vote in favor of moving to the bill. They could argue that they hope to amend it on the floor. Ten House Republicans voted against the appropriations bill in mid-January. Twenty-six House Republicans voted against the amendment to halt Obama's executive order on DACA. The amendment was approved narrowly, 218-209. Congress must meet a Feb. 27 deadline to fund the security agency."
http://thehill.com/homenews/senate/231585-gop-faces-tough-immigration-vote
Obama's Amnesty Faces Critical Senate Vote
http://dailycaller.com/2015/02/03/obamas-amnesty-faces-critical-senate-vote/
Ted Cruz, Susan Collins Outline Plan of Attack in Senate GOP Meeting
"Two senators from very different wings of the Republican Party united to outline how the GOP might counter a Democratic filibuster of the House bill that denies funding for President Obama's immigration executive orders. Senator Ted Cruz (R., Texas) and Senator Susan Collins (R., Maine) argued during a Senate GOP lunch that if Democrats filibuster the Department of Homeland Security funding bill — which blocks implementation of Obama's 2012 deferred action program and his November 2014 "adult amnesty" — Republicans should respond by blocking only the 2014 orders. The thinking, according to a GOP senator who was in the lunch, is that Senate Democrats will have a harder time staying unified for a filibuster if Republicans have a narrower focus. "What I have said for months now is the central focus of Republicans should be stopping President Obama's unconstitutional amnesty," Cruz told National Review Online when asked to confirm the details of his case. "That's what Republican candidates promised the voters in November and that's the promise we need to fulfill." Collins does not share Cruz's antipathy for the 2012 program, but she told reporters that the 2014 orders are obviously unconstitutional. "The 2014 order is not even a close call," she said. "It is so broad in its reach that the president himself said, more than 20 times, that he didn't have the authority to take the kind of action that is included in the 2014 order." Cruz also faulted Senate Democrats for refusing even to debate the issue. "It would be a real mistake if Democrats choose this afternoon to filibuster funding for the Department of Homeland Security," he says. "At a time when we face grave national security threats, it is the height of irresponsibility for Democrats to filibuster and try to kill funding for DHS." Update: Senate Democrats filibustered a motion to proceed to a debate on the DHS bill, 51-48."
http://www.nationalreview.com/corner/397816/ted-cruz-susan-collins-outline-plan-attack-senate-gop-meeting-joel-gehrke
Boehner calls out Cruz to continue fight with administration on immigration
"House Speaker John Boehner called out Texas Republican Sen. Ted Cruz, saying it's the Senate's turn to take up the battle to block President Barack Obama's executive actions on immigration. "We won this fight in the House. Now the fight must be won in the United States Senate," Boehner said, adding, "it's time for Senator Cruz and Senator Sessions and Senate Republicans and Senate Democrats to stand with the American people and to block the President's actions." The Speaker's move to name check Cruz and Sessions — two conservatives who prodded the House to tie funding for the Department of Homeland security to measures to block the Administration's immigrations policies — was a deliberate move to shift the focus to the Senate. Rank and file House GOP members across the political spectrum have said they have done everything they can to deny the administration the ability to implement its executive actions on immigration. They are eager to pass the baton to Cruz, along with the pressure to explain the strategy now for trying to pass the House bill, which multiple aides acknowledge doesn't have the 60 votes needed to avoid a Democratic filibuster in the Senate. Boehner also tried to ramp up pressure on those Senate Democrats who have publicly disagreed with the Obama Administration's decision to allow more than 5 million undocumented workers who entered the country illegally to remain in the U.S. "There's a whole host of Democrats who issued press releases criticizing the President's executive overreach — McCaskill, Donnelly, others. Was it all talk?" Boehner asked, referring to Missouri Democratic Sen. Claire McCaskill and Indiana Democratic Sen. Joe Donnelly. Senate Democrats are expected to block a vote on Tuesday to take up the House passed DHS bill that that includes a series of amendments aimed at rolling back the president's immigrations policies. For her part, McCaskill returned the attack on Republicans, saying it was their efforts holding up reform. "So what I said, while I would not prefer executive action, I always prefer legislative action, that responsibility lies directly in the chair of Speaker Boehner who has refused to defy the tea party and do what's right for this country," she said in an interview in a Senate hallway. At a closed door meeting with all House Republicans Boehner also stressed that the focus needs to be on the Senate, according to multiple Republicans who attended the meeting. Texas GOP Rep John Carter told reporters Boehner told House GOP members, "We wanted the fight. The American people want the fight. This is the fight – let's fight."
http://www.cnn.com/2015/02/03/politics/boehner-cruz-immigration-push/
John Boehner calls out Ted Cruz, Jeff Sessions on immigration feud
The 'fight must be won in the United States Senate,' the speaker said.
http://www.politico.com/story/2015/02/immigration-john-boehner-ted-cruz-jeff-sessions-114860.html
Boehner presses Senate GOP to stand firm on Homeland bill
"House Speaker John Boehner (BAY'nuhr) says it's up to senators including Ted Cruz of Texas and Jeff Sessions of Alabama to stop President Barack Obama's executive actions on immigration. Boehner says the House already won the fight by passing a bill to fund the Homeland Security Department and block Obama's new policies curbing deportations for millions. Boehner says it's the Senate's turn now. At a news conference Tuesday he singled out Cruz and Sessions, hardliners who have pressured House conservatives to buck leadership on immigration bills. Boehner spoke ahead of the first procedural vote in the Senate on the House Homeland Security bill. Democrats have pledged to block the bill unless the language on immigration is removed. That could mean the bill's failure, though how the fight ends remains unclear."
http://www.washingtontimes.com/news/2015/feb/3/boehner-presses-senate-gop-to-stand-firm-on-homela/?utm_source=RSS_Feed&utm_medium=RSS
Boehner's Message to Senators: Time to Fight
http://blogs.rollcall.com/218/boehner-to-senators-time-to-fight-immigration/?dcz=
McConnell to Dems: Stand up to Obama on immigration 'power grab'
"Senate Majority Leader Mitch McConnell (R-Ky.) on Tuesday challenged Senate Democrats to stand up to what he called a presidential "power grab" and vote to overturn President Obama's executive actions on immigration.  The Senate is scheduled to vote Tuesday on House-passed legislation that would unwind executive orders from 2012 and 2014 shielding millions of illegal immigrants from deportation. McConnell framed the vote as an effort to protect Congress's constitutional authority over immigration against an overreaching executive. "At its core, this debate is about whether Democrats think presidents, of either party, should have the power to simply do what they want. And while this is about more than just President Obama, it's also true that President Obama has repeatedly reached beyond his authority," McConnell said on the floor. He urged his Democratic colleagues to "rise above the kind of partisan temptations that emerge" and consider the long-term consequences of "partisan power grabs."  He argued that Obama himself acknowledged he didn't have the power to significantly scale down the number of deportations. "Last year, President Obama declared executive action was 'not an option' because it would mean 'ignoring the law,' " McConnell said. He noted the Supreme Court sided with Senate Republicans last year in Noel Canning v. National Labor Relations Board, when it unanimously ruled that Obama's recess appointments to the National Labor Relations Board were unconstitutional. "So I'm calling on Democrats to vote with us now to fund the Department of Homeland Security. I'm calling on Democrats to join us and stand up for core democratic principles like the rule of law and separation of powers," McConnell said."
http://thehill.com/homenews/senate/231568-mcconnell-to-dems-stand-up-to-obama-power-grab-on-immigration
Senate Dems Block Legislation to Defund Obama's Immigration Plan
"Senate Democrats on Tuesday foiled a Republican attempt to pass legislation that would defund President Barack Obama's executive action on immigration. The defunding language was added to a Department of Homeland Security funding bill last month. Even though Republicans run the Senate, there are only 54 Republicans, and 60 were needed to advance the bill. But after a brief debate, the Senate voted 51-48, a vote that will force GOP leaders to figure out how pass the DHS spending bill before funding expires later this month. Every Democrat voted against it, and were joined by one Republican, Sen. Dean Heller (Nev.). Democrats have repeatedly stressed that Republicans should not tie the two issues together, and that they should instead pass a bill that doesn't block Obama's immigration action. "The safety and security of our nation is at risk if we hold that funding for homeland security operations," said Sen. Jeanne Shaheen (D-N.H.). "Anything short of passing a clean funding bill will will endanger important security operations and could very well put our citizens at risk."… But Republicans have said Democrats are the ones who have to explain why the are voting down a bill to fully fund DHS and override Obama's unilateral action. Sen. John Hoeven (R-N.D.) said today's vote was only on whether to proceed to the bill, and said Democrats should support that vote just to start work on the DHS funding bill. "We need to take up this DHS appropriations funding bill and debate it, to let the Senate do it's work," he said. Earlier in the day, House Speaker John Boehner (R-Ohio) called on Republicans and Democrats in the Senate to stand up against Obama's unilateral action, and called out a few Democrats who have indicated they weren't fans of Obama's decision to go around Congress. "There's a whole host of Democrats who issued press releases criticizing the president's executive overreach – McCaskill, Donnelly, others," Boehner said. "Was it all talk?" Republicans have listed seven Democratic senators who expressed opposition to Obama: Joe Donnelly (Ind.), Al Franken (Minn.), Heidi Heitkamp (N.D.), Angus King (Maine), Joe Manchin (W.Va.) Claire McCaskill (Mo.) and Mark Warner (Va.). King is an Independent who works mostly with Democrats. But Tuesday's vote saw all Democrats stick together, which raises real questions about how Republicans will proceed next. Many conservatives fear GOP leaders will cave in at some point and pass a DHS spending bill that doesn't defund Obama's immigration plan…"
http://www.theblaze.com/stories/2015/02/03/senate-dems-block-legislation-to-defund-obamas-immigration-plan/
Senate Dems block legislation reversing immigration actions
"Most of the Senate's 55 Republicans backed the motion to proceed to the bill in the 51-48 vote, but GOP Sen. Dean Heller (Nev.) voted against even considering the legislation. Senate GOP Leader Mitch McConnell (R-Ky.) also switched his vote to no to preserve his ability to bring the legislation back to the floor. Sen. Mark Kirk (R-Ill.) missed the vote and one earlier in the day because of flight problems from Chicago. All of the chamber's Democrats voted 'no' on the procedural move. The next step for Senate Majority Leader Mitch McConnell (R-Ky.) is unclear. The language reversing Obama's executive actions is attached to legislation funding the Homeland Security Department through the end of the fiscal year. Without a new funding bill, the department, which includes the Transportation Security Administration, Secret Service and Coast Guard, would partially shut down after Feb. 27. Many of the agency's employees would continue to go to work, but a shutdown would leave Republicans open to criticism from the White House that they are putting security at risk. The House bill is a non-starter in the Senate, but it could be difficult to convince House conservatives to back legislation funding the Homeland Security agency that stops short over overturning Obama's controversial immigration actions, which are allowing millions of people to stay in the United States without being deported. Republican senators said earlier in the day they were not certain of the next steps if Democrats filibustered the measure… Several Senate Republicans predicted they could vote several more times on the House-passed Homeland Security bill to increase political pressure on Democrats and show House conservatives they are waging a concerted battle. Some House lawmakers have criticized the Senate GOP of getting ready to give up without a fight. Sen. Mike Lee (R-Utah), a leading conservative, predicted McConnell would schedule additional votes on the motion to proceed. "We need to do everything we can to push what was passed by the House of Representatives through," he said. "I think we're going to stay at it, I don't think we're just going to walk away from it." A senior Senate Democratic aide, however, said McConnell can only bring the motion back to the floor for a vote once before having to redo the lengthy process for ending a filibuster. If McConnell files again for cloture, a third vote would have to wait until next week. "That just seems like a stupid waste of time," said the aide.  "
http://thehill.com/homenews/senate/231616-immigration-bill-stalls-in-senate
Dems block action on DHS-Immigration bill
"Senate Democrats have blocked action on legislation that provides funding for the Department of Homeland Security and rolls back President Barack Obama's steps to shelter millions of immigrants living illegally in the U.S. from deportation. The vote Tuesday on beginning formal debate on the bill was 51-48, nine short of the 60 required. Democrats say they are happy to provide funds for the department as well as debate immigration, but want the two issues to be dealt with separately. Republicans said that in reality, Democrats were blocking needed funding in a time of terrorism. The Senate's top Republican, Majority Leader Mitch McConnell, indicated would order a second vote in the days ahead. The agency will lose some of its funding on Feb. 27 if Congress doesn't act by then."
http://cnsnews.com/news/article/dems-block-action-dhs-immigration-bill
Senate Democrats block DHS spending bill targeting Obama's immigration actions
http://www.washingtonpost.com/blogs/post-politics/wp/2015/02/03/senate-democrats-block-dhs-spending-bill-targeting-obamas-immigration-actions/
Dems block action on DHS-Immigration bill
http://www.washingtontimes.com/news/2015/feb/3/dems-block-action-on-dhs-immigration-bill/?utm_source=RSS_Feed&utm_medium=RSS
Bill to undo Obama immigration actions, fund DHS fails in Senate test vote
"Before the vote, Democrats claimed Republicans were risking shutting down a key government agency as global terror threats against the United States grow. Now, Senate Majority Leader Mitch McConnell, R-Ky., may have to come up with a new plan — one able to attract a coalition of Republicans and Democrats.  The pressure from the party's right flank is not easing, however. House Majority Whip Steve Scalise, R-La., says the plan is to press Senate Democrats. He told Fox News he believes the senators who voted no "will start to hear from people back home."  He added, "There's not a plan B, because this is the plan." The president, meanwhile, reiterated his concerns that the battle over DHS funding was putting national security at risk ahead of the vote. He said department workers "need certainty in order to do their jobs."  Obama spoke at the beginning of a meeting with his Cabinet, a day after sending his $4 trillion budget to Congress. "The men and women of America's homeland security apparatus do important work to protect us, and Republicans and Democrats in Congress should not be playing politics with that," Obama said at DHS headquarters on Monday. But Sen. John Cornyn, R-Texas, called on Democrats to allow debate on the funding bill and put the pressure back on the president. "If the president wants Congress to pass a Department of Homeland Security appropriation bill, then he needs to talk to our friends in the minority here in the Senate who just blocked consideration of a $40 billion Department of Homeland Security funding bill," he said.  Cornyn believes Democrats are refusing to let the bill go forward because "they don't want to revisit the president's own repeated assertions 22 different times when he said he didn't believe he had the legal authority to issue the executive action that he issued in November of 2014." Democrats have said they oppose anything other than a clean funding bill. Though they're in the minority, they have leverage because Republicans only have a 54-seat majority — and it takes 60 votes to advance such legislation."
http://www.foxnews.com/politics/2015/02/03/dhs-funding-vote-fails-in-senate/
Democrats block effort to derail immigration order
http://www.usatoday.com/story/news/politics/2015/02/03/homeland-security-funding-immigration-executive-order/22796301/
GOP majority faces problems as Democrats block bill to fund DHS in immigration fight
http://www.washingtonpost.com/politics/gop-majority-faces-problems-as-democrats-block-bill-to-fund-dhs-in-immigration-fight/2015/02/03/1ef4e9ac-abd3-11e4-ad71-7b9eba0f87d6_story.html?wprss=rss_national
Senate Democrats Block Vote on Homeland Security Bill, Creating Confrontation
http://www.nytimes.com/2015/02/04/us/politics/senate-democrats-block-vote-on-homeland-security-bill-creating-confrontation.html?_r=0
Democrats Shield Obama's Amnesty From Debate, For Now
"All 46 Democratic senators voted Feb. 3 to block a debate on President Obama's unpopular November amnesty, so escalating the increasingly contentious fight over immigration prior to the 2016 primaries. Without at least three Democrats, Republicans could not reach the Senate's 60-vote threshold to start a debate, but GOP senators promised to keep up the anti-amnesty pressure. "Senate Democrats put politics before our national security by refusing to even move forward on debating important legislation funding the Department of Homeland Security," Arkansas Sen. Tom Cotton announced. Democrats "are lining up in unison to protect their party, and the interest groups they rely upon, rather than the constituents they represent," said a statement from Sen. Jeff Sessions. Before the November election, seven Democrats distanced themselves from Obama's amnesty, which would provide work permits to 5 million illegals, and largely end repatriation of the 12 million illegals in the United States. Those Democratic senators, including Missouri Sen. Claire McCaskill, Indian's Joe Donnelly, and Dakota's Heidi Heitkamp, all voted to shield Obama's amnesty from debate and from popular opinion. One Republican, Nevada Sen. Dean Heller, voted against the anti-amnesty measure. Nevada's electorate includes an increasing number of Democratic-leaning first generation Latinos. Late in the vote, Senate Majority Leader Mitch McConnell voted against the bill, leaving a final tally of 51 yeas to 48 nays. Under the Senate's debating rules, his maneuver allows him to bring the anti-amnesty bill up for another vote."
http://dailycaller.com/2015/02/03/democrats-shield-obamas-amnesty-from-debate-for-now/
Democrats Unified, in Campaign Mode on Immigration Orders
"The gavel had barely dropped on Senate Republicans' failed first attempt to block President Barack Obama's executive actions on immigration when the Democratic campaign arm started blasting GOP senators for their votes. Democrats defied Republicans in hopes the GOP would splinter on the House Homeland Security funding bill, with every single Democrat voting to filibuster debating the House's Homeland Security bill over its attempt to roll back executive actions for millions of immigrants. "Senate Republicans should stop the political theater and listen to the national security experts in their party who have urged passage of a clean bill that would prevent a DHS shutdown," DSCC spokeswoman Sadie Weiner said in a statement. But just weeks from the deadline to keep the Department of Homeland Security from facing a funding lapse, the theatrics from the two parties showed no signs of waning. "We are happy to debate Homeland Security. But not with a gun to our head or to the president's head," Sen. Charles E. Schumer of New York, the No. 3 Democratic leader, said on the floor. The bill failed to advance with 51 votes, 60 were needed. It wasn't long ago that Democrats decried Republicans for blocking bills from reaching the floor that had majority support, but the tables have turned. A Republican familiar with the discussion at Tuesday's conference lunch said many of the senators in attendance — including Ted Cruz of Texas and Susan Collins of Maine — agreed the next step should be to strike out the provision designed to bring to a halt the 2012 executive actions affecting the group of young people brought to the United States as children who are often referred to as "DREAMers." "I hope that Democrats who are looking at the bill will think about how odd it is to not allow a bill that would fund the department to be considered and amended," said Collins, who noted that while she thought there could be a dispute about Obama's 2012 actions, "the 2014 order is not even a close call." Majority Leader Mitch McConnell, R-Ky., plans to call up the procedural vote again, which is why he actually voted "no." That move, said Republican Conference Chairman John Thune, is designed to highlight Democratic obstruction. "I think it's on them for not wanting to talk about the issue," the South Dakota Republican said. "I think we will give them an opportunity to vote on that more than one time, but just using the procedural rules to keep us from even debating it is a disservice to people who care deeply about this issue on both sides." Nevada Republican Dean Heller was the only one to break ranks, though he said in a statement he still opposes the president's executive action. "Instead of addressing the issue of immigration reform comprehensively, the bill before us today only includes language that complicates the process of finding a solution," Heller said. "Until the Administration comes to the table with Congressional Leadership to craft a viable path forward for both the Department of Homeland Security and comprehensive immigration reform, my stance will remain the same." The senior senator from Nevada, Minority Leader Harry Reid, ripped into the GOP and accused them of "playing politics with our national security." "Republicans are saying that tearing apart families is more important to them than protecting the United States and keeping Americans safe," Reid said in a statement. "If my colleagues want to fix our broken immigration system, we are happy to have a debate. But we should not put our national security at risk in the meantime…"
http://blogs.rollcall.com/wgdb/democrats-unified-and-in-campaign-mode-on-immigration-orders/?dcz=
Democrats Rebuff DHS Bill Over Immigration Provisions
"Democrats banded together Tuesday to block the Senate from considering a Homeland Security spending bill, leaving GOP leaders scrambling to find another path forward to challenge the president over immigration. All 46 members of the Democratic caucus voted against cloture on the motion to proceed to the $39.7 billion measure (HR 240), citing opposition to five House Republican amendments that effectively reverse executive actions on immigration or block similar orders in the future. Republican Dean Heller of Nevada also voted against cloture. Fifty-one Republicans voted in favor of opening debate on the bill, well short of the 60-vote threshold. Majority Leader Mitch McConnell, who voted no, immediately entered a motion to reconsider the vote. He will try to bring up the same bill for another procedural vote later this week, according to a senior Republican leadership aide. The Democratic filibuster prevents McConnell from moving to the bill, forcing him and his House counterparts to come up with a Plan B to fund the Department of Homeland Security after Feb. 27. The Kentucky Republican, however, has been quiet about his next moves. Sen. John Thune of South Dakota, a member of GOP leadership, suggested earlier Tuesday that McConnell might bring up the House-passed bill for at least another floor vote. "I think we'll give them an opportunity to vote on that more than one time," Thune said. "But using the procedural rules to keep us from even debating it I think is a disservice to people who care deeply about this issue on both sides." But Senate Armed Services Chairman John McCain, R-Ariz., said that none of the alternative options that have been presented so far are "viable." McConnell could choose to repeat the procedural maneuvering that eventually enabled him to win passage of Keystone XL legislation (S 1) last month after Democrats filibustered a similar procedural vote. After a few days of arm-twisting, the parties eventually reached an agreement to hold additional amendment votes, winning back enough Democrats to advance the bill to passage. Republicans say they'd be willing to consider amendments to strike the contested language, though it's likely they would insist on 60-vote thresholds for adoption or pose motions to table, making it hard for Democrats to prevail.
Democrats are instead pushing McConnell to take up their "clean" version of the bill (S 272).
McConnell could see some benefit to running out the clock a bit more on the Homeland Security bill to inject more urgency into the debate and push his Senate colleagues to accept concessions. The Senate is set to take a week-long recess beginning Feb. 16 for President's Day, leaving only about a dozen workdays left before funding runs out under the current spending agreement (PL 113-235)."
http://www.rollcall.com/news/democrats_rebuff_dhs_bill_over_immigration_provisions-239788-1.html
Democrats filibuster Department of Homeland Security bill
Republicans offer few clues on their next steps in the immigration fight.
"…The unanswered question remains: What comes next? Top Republicans strongly indicated that they'll try to bring up the House-passed DHS funding bill again after it failed to advance on a 51-48 vote Tuesday, but they offered little clarity on how the new GOP-led Congress will ultimately produce legislation that doesn't prompt a veto threat from the White House. Indeed, Senate Majority Leader Mitch McConnell (R-Ky.) re-filed cloture on the same bill Tuesday night — a rare procedural move that would effectively allow three more votes to advance the DHS measure and force Democrats to repeatedly block the legislation."
http://www.politico.com/story/2015/02/dhs-bill-democrats-filibuster-114870.html
These Seven Democrats Who Said They Opposed Obama's Lawless Amnesty Decrees Were Lying
"Seven Democrats (well, one is an "independent"), expressed opposition to the lawless amnesty that Obama decreed in November. This afternoon, every one of them voted to support that executive power grab by filibustering the DHS funding bill. Here's what they told their constituents:
–Joe Donnelly (Ind.): "It is clear the immigration system in this country is broken, and only Congress has the ability to change the law to fix it…I am as frustrated as anyone that Congress is not doing its job, but the president shouldn't make such significant policy changes on his own." ("Donnelly sees Obama immigration move as too much," the Courier-Journal, November 20, 2014)
–Clare McCaskill (Mo.): "Our immigration system is broken, and I support a comprehensive plan to fix it, but executive orders aren't the way to do it." ("Local Lawmakers Oppose Obama's Immigration Action," KOLR10 News, November 20, 2014)
–Joe Manchin (W.V.): "I disagree with the president's decision to use executive action to make changes to our immigration system, and I disagree with the House's decision to not even take a vote on the bipartisan Senate legislation that overwhelmingly passed in June 2013." ("Obama announces immigration plan; WV reps react," MetroNews, November 20, 2014)
–Heidi Heitkamp (N.D.): "I'm disappointed the president decided to use executive action at this time on this issue, as it could poison any hope of compromise or bipartisanship in the new Senate before it has even started. It's Congress' job to pass legislation and deal with issues of this magnitude." ("Obama fails to convince some Dems on immigration," Politico, November 20, 2014)
–Angus King (Maine): "I worry that his taking unilateral action could in fact inflame public opinion, change the subject from immigration to the president. I also have constitutional concerns about where prosecutorial discretion ends and unconstitutional executive authority begins." ("GOP leaders warn 'impeachment' is a dirty word," Politico, November 19, 2014)
–Al Franken (Minn.): "'I have concerns about executive action. . . . This is a job for Congress, and it's time for the House to act.'" ("Senate Democrats Urge President Obama To Delay Immigration Order," Politico, September 5, 2014)
–Mark Warner (Va.): "A big issue like immigration, the best way to get a comprehensive solution is to take this through the legislative process." ("Warner: 'Right decision' to delay on immigration," the Hill, September 8, 2014)"
http://www.nationalreview.com/corner/397833/these-seven-democrats-who-said-they-opposed-obamas-lawless-amnesty-decrees-were-lying
Boehner to Dems Who Criticized Obama's Executive Amnesty: 'Was It All Talk?'
http://cnsnews.com/news/article/susan-jones/boehner-dems-who-criticized-obamas-executive-amnesty-was-it-all-talk
GOP seeks unity vs. Obama on DHS
"The strategy has the dual purpose of mollifying conservative House critics who have questioned Senate Majority Leader Mitch McConnell's (R-Ky.) resolve and highlighting Democratic obstruction of the measure. "I think it's a rather honestly absurd position to say, 'We object to a bill but don't want to debate the bill or change the bill.' I'm perplexed," McConnell said Tuesday. Yet some Republicans voiced reservations about the strategy. Including this week, Congress is only scheduled to work for three weeks in February, leaving lawmakers with precious little time to work out a solution. Without a deal, the Homeland Security Department's funding will expire on Feb. 27 — giving ammunition to a resurgent White House that has argued Republicans are putting security at risk with a fight over immigration. "I wish we would take no for an answer and figure out the next step," said one Republican senator who requested anonymity to speak frankly about the debate." Senate Democrats on Tuesday easily blocked a motion to proceed to the House bill in a 51-48 vote. GOP Sen. Dean Heller (Nev.) defected and joined Democrats. The other Republican "no" vote was McConnell, who switched his vote from "yes" in a procedural move that allows him to bring the legislation to the floor again. House GOP leaders feeling pressure from conservatives signaled support for their Senate colleagues. "There's no plan B because this is the plan," said House Majority Whip Steve Scalise (La.), according to Fox News… Sen. John Cornyn (Texas), the No. 2 Senate Republican, told reporters at the GOP retreat that the House bill could be changed by amendment in the Senate. The House bill blocks funding for the 2012 Deferred Action for Childhood Arrivals (DACA) program, which allows certain immigrants who entered the U.S. as children to get work permits and live in the United States, even if they entered illegally or overstayed a visa. It would also reverse another action from November that would shield the immediate family of citizens and permanent residents from deportation. The measure suffered a spate of GOP defections when it passed the House in mid-January.  Ten House Republicans voted against the appropriations bill. Twenty-six voted against the amendment to halt Obama's executive order on the DACA. A slew of Senate Republicans are running for reelection next year in blue states won by Obama. They all voted in favor of the motion to proceed on Tuesday, but it is unclear whether they will vote for the substance of the bill. Sen. Mark Kirk (Ill.), perhaps the most vulnerable GOP incumbent up for reelection next year, missed the vote. But his office said he would have voted "yes" on the motion to proceed. "Senator Kirk believes that those hoping to become American citizens deserve to be governed by laws, not executive orders — but as he has said, shutting down the security functions of the United States government is not effective leadership," a Kirk aide said in an email. Senate Minority Leader Harry Reid (D-Nev.) said it's inevitable Congress would pass a bill that doesn't undermine Obama's immigration actions. "We all know this is going to end with a bill funding Homeland Security that goes to the president," he said. "We'll wind up passing a clean bill, so why do we wait? Why do we agonize?"
http://thehill.com/homenews/senate/231670-gop-seeks-unity-vs-obama-on-dhs
Immigration hawks have no 'Plan B' on DHS bill
"Guess who else doesn't have a strategy to reverse President Obama's executive action on immigration? The conservatives who oppose it most. Republican leaders are under pressure from immigration hawks to find a way to overcome a Democratic filibuster and force Obama to sign a Department of Homeland Security funding bill that would reverse unilateral action to legalize and grant work permits to 4.1 million illegal immigrants. Senate Democrats, even centrists like Sen. Joe Manchin, D-W.Va., are sticking with the president on immigration and vow to support only a "clean" DHS funding bill — and GOP leaders don't have a "Plan B." But neither do the Tea Party-affiliated Republicans most vocal about stopping "executive amnesty." Rep. Louie Gohmert of Texas, among the most outspoken, anti-immigration Republicans, suggested that the responsibility to change minds and apply pressure lies with American voters, although there doesn't appear to be any sort of national campaign underway to harness the opposition. "We just need to get them to put pressure on the senators that if they want their seat in two years, they need to get behind this," Gohmert said. "It takes the word getting out to the people to let their senators know, and that's where the media comes in." Gohmert isn't the only immigration hawk without a plan to sway Senate Democrats. Rep. Ted Yoho, R-Fla., signaled that he could vote for a softer DHS funding bill than passed the House last month, but not for one that fails to roll back executive legalization. Asked what should be done, Yoho said: "They're going to force DHS to run out of money. That action by those few [Senate Democrats] will force that, not us." Congressional Republicans are almost unanimous in their view that Obama's immigration action exceeded his constitutional powers. But they're in a pickle about what to do about it — even if DHS runs out of money on Feb. 27, Obama's executive action will continue. They would blame the Democrats for the department's partial shutdown, but there's no guarantee the public would buy their argument. On Monday, Obama unveiled his fiscal 2016 budget proposal from DHS headquarters in Washington and warned congressional Republicans not to threaten national security by using agency funding to oppose him… House Republicans argue that they have passed a bill that would fund DHS and stop Obama's executive action. And in fact they did so seven weeks early. But the totality of their strategy to win the debate in the Senate, as communicated in a letter to Senate Majority Leader Mitch McConnell, R-Ky., from Rep. Jeff Duncan, R-S.C., appears to be, essentially, just figure it out. Duncan's letter was signed by more than 40 House Republicans. "We believe that Senate Republicans must honor the promise they made to the American people last year to stand firm against the President's lawless actions and preserve Congress' constitutional role as a lawmaking body," the letter read… "I'm not speculating on 'ifs.' I'll let y'all speculate on that," Sessions said, when asked whether he had a "Plan B" strategy in mind for blocking Obama if Democrats won't back down. "I think we should challenge members on both sides of the aisle to do the right thing for history." Cruz, at least, does appear to have a strategy in mind to counter Democrats and the president. He has proposed that the Senate should refuse to confirm all non-national security Obama nominees until the president reverses executive legalization. The senator declined to say in an interview whether Senate GOP leaders were considering his plan. And according to National Review, Cruz now favors narrowing the scope of the House bill to overcome the Democrats' filibuster of the House DHS bill."
http://www.washingtonexaminer.com/immigration-hawks-have-no-plan-b-on-dhs-bill/article/2559738?custom_click=rss
Cruz: Block Lynch until Obama blinks on immigration
Stalling the attorney general nominee would be a 'concrete' tool 'to rein in the president's lawlessness,' he says.
"Texas Sen. Ted Cruz is demanding that Republicans block the nomination of Loretta Lynch as attorney general until President Barack Obama relents on his immigration policies. The likely presidential candidate said in an interview Tuesday that Republicans should use "every procedural tool" to block Obama's move to defer deportations for roughly 5 million undocumented immigrants — calling on the GOP-led Senate Judiciary Committee to block her nomination and Senate Majority Leader Mitch McConnell (R-Ky.) to deny her a confirmation vote on the floor. "For several months now, I have called on the Senate majority leader to halt confirmations of every nominee executive and judicial, other than vital national security positions, unless or until the president rescinds his unconstitutional amnesty," Cruz told POLITICO in the Capitol. "We have an opportunity in front of us right now with Loretta Lynch — a nominee for attorney general — who has fully embraced and flat-out promised to implement the unconstitutional amnesty." Denying her confirmation, the conservative firebrand said, is "a concrete and definitive step we can take right now, using the tools that the Constitution gives Congress to rein in the president's lawlessness."
http://www.politico.com/story/2015/02/ted-cruz-block-loretta-lynch-114863.html
Graham Dings Cruz Effort to Block Loretta Lynch
"Sen. Lindsey Graham is knocking Sen. Ted Cruz's effort to block Loretta Lynch from becoming attorney general over immigration. Graham said Cruz's proposed blockade would just leave Attorney General Eric H. Holder Jr. in charge. "Nobody is going to say that the executive order is illegal that President Obama appoints, so the idea that we would block an attorney general nominee until you've gotten somebody to agree with Sen. Cruz about the executive order is probably not feasible," he said. "It ensures that Eric Holder stays in place for two years. It's picking a fight that we can't win." Graham, like Cruz, is a member of the Judiciary Committee. Both are considering running for the GOP presidential nomination. Graham added that the GOP should "pick fights that are good for the country, that are winnable." "I don't find Loretta Lynch an unqualified person," he said. Cruz last week told CQ Roll Call the fate of Lynch rested with Majority Leader Mitch McConnell, noting he could refuse to bring her nomination to the floor.
On Tuesday he urged his fellow Republicans on the Committee to vote against Lynch. "If every Republican on the Judiciary Committee votes 'no,' Ms. Lynch's confirmation will be defeated," he said. "Likewise, if Republican leadership chooses not to report the nomination to the floor, Ms. Lynch's nomination will be defeated." Her endorsement of the president's executive actions on immigration are the main sticking point. "If Republicans mean what we say when we oppose the president's unconstitutional executive amnesty, then we should use every constitutional check and balance we have," Cruz said. "One of the most potent checks and balances the Constitution gives the Senate is the power of confirmation." The Senate isn't expected to act on the nomination until early next month, despite White House pleads that Republicans advance her nomination more quickly."
http://blogs.rollcall.com/wgdb/lindsey-graham-dings-ted-cruz-effort-to-block-loretta-lynch/?dcz=
Homeland Security chief warns of 'terrible disruption' if department loses funding
"A shutdown of the Department of Homeland Security would cause "terrible disruption" to average Americans at airports, customs offices and border crossings, Secretary Jeh Johnson said Tuesday. Johnson spoke hours after Senate Democrats blocked a bill that would have funded the department but blocked implementation of President Obama's plan on immigration reform. Republicans, upset with the the president over an executive action that would let as many as 5 million undocumented immigrants stay in the country, have only funded the department through Feb. 27. "A shutdown of the Department of Homeland Security in these times is frankly too bitter to contemplate, but we have to contemplate it," Johnson said. Beginning March 1, essential personnel in the department would still have to show up for work, but they wouldn't receive a paycheck. "It is horribly unfair to ask people in the critical role of Homeland Security to come to work and not get paid because Congress can't fund the department," Johnson said. Johnson said that he's still optimistic that Congress will reach a deal on Homeland Security before the money runs out. He then listed the areas that would have to be curtailed if his department's funding stopped. "The department interfaces with the American public more than any other department through the Transportation Security Administration, through customs, through immigration, through our ports," he said. "So to even contemplate a shutdown means contemplating cutting back on things that are vital to Homeland Security and causing terrible disruption with the American public right now."
http://www.washingtonpost.com/blogs/post-politics/wp/2015/02/03/homeland-security-chief-warns-of-terrible-disruption-if-departments-funding-is-shut-off-at-the-end-of-the-month/
WH takes hard line on DHS funds
"The administration is taking a hard line with congressional Republicans over funding for the Department of Homeland Security (DHS), with President Obama on Monday warning that Congress was putting national security at risk. Obama's admonishment is part of a steady drumbeat of criticism emanating from the White House, and suggests growing Democratic confidence that they can force Republicans to fold. "The men and women of America's homeland security apparatus do important work to protect us, and Republicans and Democrats in Congress should not be playing politics with that," Obama said during his speech at DHS headquarters. "We need to fund the department, pure and simple." Obama is expected to reiterate his call Tuesday during a meeting with his Cabinet. White House officials made clear they see the battle over Homeland Security funding as both an important priority and a political opportunity. "First, the funding is important on its merits — it's for the people who work on our national security," said one senior administration official. "But this is also another example of Boehner's self-described 'stumbles,' and their inability to sort things out among themselves."  Speaker John Boehner (R-Ohio) last week acknowledged that internal divisions in his conference had derailed action on a border security bill and anti-abortion legislation, describing the episodes as stumbles. GOP leaders withheld funding for Homeland Security thinking they could create leverage to force the president to roll back his recent executive action on immigration reform. Instead, a House bill undoing Obama's executive actions has fallen flat in the Senate, leaving lawmakers little time to reach a solution. The agency's funding lapses after Feb. 27. Without enough Democratic votes to overcome a filibuster, Republican leaders are scrambling to find a way to craft a bill that could win over Democrats while also satisfying conservative members of their conference. The House's Homeland Security funding bill would undo the actions Obama took after the midterm elections to offer protections from deportations to as many as 5 million illegal immigrants. It would also undo Obama's actions from 2012 that provided legal status and work permits to children who entered the country illegally or overstayed their visas. There had been some suggestion that Republican leaders could add elements of their border security bill to the funding package to win over conservatives. That legislation includes $10 billion in new spending for drones, surveillance systems, radar, fencing and other technologies. But the border bill itself has been controversial with the Tea Party, making it unclear how much the move would help. In a memo last week, House Majority Leader Kevin McCarthy (R-Calif.) said leaders would be "discussing with the conference the best way to continue to challenge the president's unconstitutional authority," if the Senate does not pass a bill blocking Obama's executive action. The White House hasn't been approached by Republican leaders about the possibility of adding provisions to the bill, according to the senior administration official.  And while the administration isn't ruling out the possibility of striking a deal, there's also a sense that leverage for a clean bill is increasing as time is dwindling. Budget Director Shaun Donovan said Monday that it was "critical" to secure funding "right now" and that the department "obviously is a critical part of protecting our country." Last week, the White House circulated a letter from three former DHS secretaries, including two Republicans, warning that recent cyberattacks and the shooting at a French satirical newspaper underscored the need for a deal…"
http://thehill.com/homenews/administration/231542-wh-takes-hard-line-on-dhs-funds
Obama: Republican Threat To Not Fund Immigration Executive Order Will Prevent "Controlling Our Borders"
"PRESIDENT BARACK OBAMA: I talked about this yesterday; I want to reemphasize it today: The Department of Homeland Security contains numerous agencies that every single day are keeping the American people safe. They're our front lines at our borders, at our airports, along our coasts. And they need certainty in order to do their jobs. The notion that we would risk the effectiveness of the department that is charged with preventing terrorism, controlling our borders, making sure that the American people are safe, makes absolutely no sense. The idea that we would have members of the Coast Guard, or our Border Control, or TSA not being paid, and expect them to still be able to perform as effectively as we need them to perform, makes no sense. And the idea that we would do that because of a separate disagreement between myself and the Republicans about the need for comprehensive immigration reform, certainly is something that is not going to make sense to the American people. So I'm encouraging Congress to go ahead and get a budget done for the Department of Homeland Security and make sure it's properly funded. And then I'm looking forward to engaging with all of them so that we can make sure that we've got a government that is delivering for the American people, and making sure that we are giving middle-class families and everybody who's willing to work hard to get into the middle class the chance to get ahead. And we're also going to have an opportunity in our Cabinet to talk about some administrative actions that we're taking to continue to make government more efficient, more effective and more customer-friendly. And we've made some real progress on that front in every single agency, from the Veterans Administration to the Small Business Administration. I'm really excited about some of the things that we're going to be doing — saving taxpayers money and making sure that our organizations are tight, streamlined and effective."
http://www.realclearpolitics.com/video/2015/02/03/obama_republican_threat_to_defund_dhs_not_going_to_make_sense_to_the_american_people.html
BRAT: EXEC AMNESTY MEANS 'THE NATURE OF OUR GOVERNMENT IS IN QUESTION'
"Representative Dave Brat (R-VA) said that the funding battle over the president's executive action on immigration meant "the nature of our government is in question" on Tuesday's "Laura Ingraham Show." "This [the immigration executive action] is about a Constitutional stand…if we don't make a stand here, where will it end? And so the nature of our government is in question, and so that's why we're doing what we're doing, and Boehner has said he's going to fight it tooth and nail and so we're going to hold him to that" he stated. Brat added that he was in the meeting where Speaker Boehner reportedly called out Senators Sessions and Cruz on immigration, and that he believed "the headline, I think, is wrong, I hope our guys in the Senate are fighting…if he's challenging Cruz and Sessions, I know where they're going to come out so I like the bet." Later, he stated "I hope people at home, people that are listening, are lighting up the phones to their Senators…that's what works up here."
http://www.breitbart.com/video/2015/02/03/brat-exec-amnesty-means-the-nature-of-our-government-is-in-question/
Obama to host illegal immigrant Dreamers at White House
"President Obama will host a half-dozen Dreamers — illegal immigrants here under his temporary deportation amnesty — at the White House on Wednesday as he tries to fight back against Republicans' efforts to cancel his immigration policies. A White House official said the president would meet with Dreamers from Texas, Maryland, Nevada, Connecticut, New York and Virginia, using them as evidence for why congressional Republicans should relent and allow his amnesties to remain in effect. "The meeting takes place as Congressional Republicans are threatening to block funding for critical national security priorities for the Department of Homeland Security (DHS) because they disagree with the President's executive actions to make our immigration system smarter, fairer, and more effective," the White House official said. "Instead of working with Democrats and the president to fix our broken immigration system, Congressional Republicans' funding proposal makes things worse by undercutting our efforts to strengthen security at the border and by focusing our enforcement resources on deporting low priority individuals like the young Dreamers who are meeting with the president." Dreamers are illegal immigrants who were brought to the U.S. as children by their parents, and are considered the most sympathetic figures in the illegal immigration debate. Mr. Obama in 2012 announced an executive action granting an amnesty to them. Then late last year he announced a new amnesty that both expanded the Dreamer program and created a new amnesty for Illegal immigrant parents whose children are either citizens or legal permanent residents. Congressional Republicans say Mr. Obama has overstepped his powers in granting tentative legal status and work permits, saying only Congress has that power. They passed a bill that cancels both the 2012 and 2014 amnesties, while providing funding for the rest of the Homeland Security Department…"
http://www.washingtontimes.com/news/2015/feb/3/obama-host-illegal-immigrant-dreamers-white-house/?utm_source=RSS_Feed&utm_medium=RSS
Obama to host young immigrants aided by executive actions
"President Obama will host young immigrants who benefit from his executive actions deferring deportations on Wednesday as he seeks to pressure Republicans to fully fund the Department of Homeland Security. The president will meet in the Oval Office with six young people from around the nation who qualified for his Deferred Action for Childhood Arrivals (DACA) program. The program defers deportations for some young people who entered the country illegally. "The meeting is an opportunity for the President to hear directly from young immigrants whose lives have been positively affected as a result of receiving deferred action or DACA," said the White House. A White House official added that the president would use the event to "reiterate that his executive actions are lawful." The event comes as Republicans vow to roll back Obama's actions delaying deportations for as many as 5 million illegal immigrants…"
http://thehill.com/homenews/administration/231674-obama-to-host-young-immigrants-aided-by-executive-actions
ABC NEWS: REID PRESSURED OFFICIALS TO FAST-TRACK INVESTOR VISAS
"An ABC News report accuses the leader of the Democrats in the Senate of pressing immigration officials to fast-track investor visas. Sen. Harry Reid (D-NV) makes an appearance in ABC News' lengthy report Tuesday highlighting whistleblower charges that immigration officials ignored possible warnings signs in order to shepherd wealthy foreigners into the United States through the EB-5 visa program. According to the report, Reid and his staff pressed officials to move more quickly on visas for investors on the SLS Hotel project in Las Vegas.
Whistleblowers, however, expressed concerns to ABC News that the political pressure "has led officials to grant visas to applicants who had significant red flags in their backgrounds." When the SLS Hotel chain sought to fund construction of a hotel on the Las Vegas strip using foreign investors, Reid and his aides urged immigration officials to speed up their review of the visa applicants, internal emails show. Each visa applicant approval meant another $500,000 could flow into the construction budget, and the developers were anticipating as much as $200 million from foreign investors. The report further revealed that Reid personally requested that the then-chief of US Citizenship and Immigration Services, Alejandro Mayorkas look into the matter, as there were concerns that if the investors did not receive visas the project's top investor JP Morgan Chase, would abandon the project. The report further revealed that Reid personally requested that the then-chief of US Citizenship and Immigration Services, Alejandro Mayorkas look into the matter, as there were concerns that if the investors did not receive visas the project's top investor JP Morgan Chase, would abandon the project. Shortly after the agency reversed course and sped up the processing of SLS Hotel investor applications, a career immigration official wrote in a Feb. 3, 2013 email that the decision had been "shoved down our throats" after Mayorkas and his senior advisor had "refused to listen to any operational concerns about expedites, including fraud and national security." ABC News obtained copies of background reports prepared by government fraud detection specialists about several of the SLS Hotel investors. The investigators raised questions about those applicants' background –- most of them Chinese applicants who could not sufficiently document the source of their $500,000 investment. Applicants must present proof the money is not the product of illegal activity, or funneled to them by a government entity to help get a spy into the U.S. In one case, a fraud investigator found bank documents "with eraser marks" and touched up with whiteout. In another, employer information the investor produced proved to be false. In a particularly glaring case, investigators found an applicant who had previously been refused entry into the U.S., and who submitted his application "with forged and fraudulent documents." "It is suspected that entry into the U.S. was to knowingly enter into a marriage fraud scheme," the report states. The determination of this review: "Fraud found." Subsequent records from the applicant processing system, obtained by ABC News, show that an "intent to deny" notice was sent to the investor in February of 2014. But the decision was reversed in May. On May 27, the applicant's visa was approved…."
http://www.breitbart.com/big-government/2015/02/03/abc-news-reid-pressured-officials-to-fast-track-investor-visas/
Whistleblowers: US Gave Visas to Suspected Forgers, Fraudsters, Criminals
"Officials overseeing a federal program that offers an immigration short-cut to wealthy foreign investors have ignored pointed warnings from federal agents and approved visas for some immigrants suspected of having committed fraud, money laundering, and even one applicant with alleged ties to a child porn website, an ABC News investigation has found. The shortcomings prompted concerns within the Department of Homeland Security that the boutique immigration program would be exploited by terrorists, according to internal documents obtained by ABC News. "It is shocking," said Sen. Charles Grassley, an Iowa Republican. "Particularly when you have F.B.I. and other law enforcement agencies that are saying national security could be compromised or is being compromised — that's enough for us to be concerned." Five different Homeland Security whistleblowers spoke with ABC News about a range of cases where visas were approved despite numerous red flags. They said objections were often ignored because the immigration program is so popular within the Obama Administration and with members of Congress from both parties. Known as the EB-5 visa program, foreigners who are willing to invest $500,000 in an American business can jump to the front of the line and obtain legal status to live in the U.S. for two years. If the investment is shown to create at least 10 jobs, the investors can receive a "Green Card" — permanent residency. Following publication of this report, Department of Homeland Security Secretary Jeh Johnson said today he is "aware of the concerns" raised by ABC News "centering around security" and said the DHS "continually evaluate[s] whether more security should be provided for the program." Some immigration groups have criticized the program as "nothing more than selling Green Cards." Brent Wilkes, the executive director of the League of United Latin American Citizens, one of the largest Hispanic civil rights groups in the U.S. said it "short circuits" the immigration process, allowing foreign nationals "with enough cash" to leap ahead of legitimate applicants who lack the means. Supporters call the program a "win-win" because as the investors accelerate through the immigration process, their overseas money helps spur job-creating projects in the U.S. "The American worker [is] able to get to work thanks to the capital investment coming through the program," said Peter Joseph, the executive director of the Association to Invest in the U.S.A., a Washington, D.C. group that has advocated for the little-known immigration program. But an ABC News investigation found that in addition to reaching wealthy foreign investors, the program has become a magnet for those seeking to sidestep the scrutiny of the traditional immigration process. In one case, immigration officials pushed through a visa application from Chinese investor in a Las Vegas hotel project despite an internal review that found the investor had previously been turned back at the border, and much of his visa application had likely been fabricated, immigration records show. A Feb. 1, 2013 Homeland Security internal review obtained by ABC News also lays out in stark detail the breadth of the troubles afflicting some of the roughly 600 so-called regional centers — private sector entities certified by Homeland Security to recruit foreign investors for specific business ventures that will qualify for EB-5 visas. The document summarizes 41 investigations, some open and some now closed, into allegations ranging from espionage to fraud to drug trafficking involving investors in various EB-5 investment projects. One regional center, run by an Iranian-born businessman living in Beverly Hills was approved to raise roughly $25 million in investment money from foreign sources even when one of his businesses was being raided by agents. Federal officials told ABC News the businessman is suspected of allegedly smuggling banned items to Iran. Another regional center raised money from Chinese investors to finance the construction of federal buildings, including an FBI headquarters building in San Diego, raising what one internal document called "national security concerns" that "pertain to Chinese investors having visibility to FBI blueprints/information." DHS spokesman Peter Boogaard did not respond to a request for updated figures. But he and other Homeland Security officials have defended the program –- acknowledging past problems but arguing that improvements have drastically reduced the cause for concern. Late Monday night, DHS released a statement in which it said the immigration agency "only has the authority to terminate a regional center if there is evidence the center is no longer promoting economic growth -– not on the basis of national security concerns." "This lack of discretion limits the ability of the Director or the Secretary to terminate a regional center in the event of suspected or even proven criminal activity," the statement says, adding that the administration sought additional leeway from Congress to act on security concerns but did not receive it. Advocates for the program also acknowledged the visa program had suffered from occasional failures. But they touted the numerous successful projects that have been financed through this form of foreign investment, and credit it for spurring job growth through some of the toughest years of the shaky economy. "I don't think we should let a few anecdotes cast a cloud over an entire industry," Joseph said."
http://abcnews.go.com/US/whistleblowers-us-gave-visas-suspected-forgers-fraudsters-criminals/story?id=28671577
DHS Secretary 'Continually' Evaluating Security in Controversial Immigration Program
"The head of the Department of Homeland Security said today his office is "continually evaluat[ing]" the security situation surrounding an immigration program that critics said in an ABC News investigation could be exploited by criminals, spies or terrorists with deep pockets. "I am aware of the concerns that have been raised centering around security," Johnson told ABC News hours after the original news report was published. "I think the underlying purpose of the EB-5 program is a good one – to promote economic growth, investment in this country. We continually evaluate whether more security should be provided for the program." The EB-5 immigration program was the subject of a months-long ABC News investigation. The program allows foreigners who are willing to invest $500,000 in an American business to jump to the front of the immigration line and obtain legal status to live in the U.S. for two years. If the investment is shown to create at least 10 jobs, the investor can receive a "Green Card" – permanent residency. But according to five DHS whistleblowers and internal documents reviewed by ABC News, the program meant to grow American jobs also has purported security weaknesses that have allowed a host of allegedly shady characters to enter the country and prompted fears it could be used by terrorists…"
http://abcnews.go.com/US/dhs-secretary-continually-evaluating-security-controversial-immigration-program/story?id=28698912
Obama's immigration policy responsible for 'largest jailbreak in American history,' sheriff says
"President Obama's immigration policy is responsible for the "largest jailbreak in American history," an Arizona sheriff told lawmakers Tuesday. Arizona celebrity sheriff Paul Babeu said the president's refusal to detain millions of illegal immigrants is equivalent to helping criminals escape from prison. "The largest jailbreak in American history has occurred right under our noses and nobody's talking about it," Babeu testified during a Judiciary Committee hearing.  "If I had a massive jailbreak in my town and let out hundreds, if not thousands of violent criminals, I would be arrested," he added "This has to stop. President Obama issued an executive order last November deferring deportations for nearly 5 million illegal immigrants.  The Obama administration instructed DHS to go after the most violent criminals, while leaving the undocumented parents of legal immigrants alone for the time being. The move has been met with sharp criticism from Republicans, who believe President Obama is over-stepping his authority. GOP lawmakers say this sends the wrong message to illegal immigrants. Sheriff Babeu warned that Obama's immigration policies will encourage more illegal immigrants to cross the border.  "This acts like a neon flashing sign on the border,  because if you get to the border you're home free," Babeu said. "That's, in effect, what's happened," he added. The sheriff also talked about border security, joking, "We're not building the great wall of Mexico."
http://thehill.com/regulation/administration/231636-obamas-immigration-policy-responsible-for-largest-jailbreak-in
Immigrants granted amnesty now eligible for tax benefits
"Undocumented immigrants who qualify to stay in the US under President Obama's executive action will be eligible to collect tax benefits — and could file for past credits, IRS Commissioner John Koskinen said Tuesday. Once they are issued Social Security numbers, the newly-authorized immigrants can receive federal tax breaks and seek benefits dating back three years. "The program allows you to file for Earned Income Tax credits," Koskinen told the Senate Finance Committee. "In terms of whether you can do that retroactively, the normal statutes of limitations would apply as to when you can file an amended return." Republican Sen. Chuck Grassley of Iowa was aghast immigrants could be rewarded for work done illegally in prior years.
The IRS's interpretation "undermines congressional policy of not rewarding those for working illegally in the United States," Grassley told the IRS chief. "Does the IRS have any intention of revisiting (the position)?" "At this point, I'm not aware that we are going to do that, but I'd be happy to look into that," Koskinen replied. The Earned Income Tax Credit targets low- and moderate-income families, especially those with children. The maximum credit for 2015 is $6,242 for a couple with three kids earning no more than $53,267. Undocumented workers who filed taxes previously with an ID number could amend those returns once they have received their Social Security number, Koskinen said. Those who never filed taxes wouldn't be eligible for retroactive benefits. A Congressional Budget Office report released in January estimates by 2017 between 2 million and 2.5 million parents of US citizens will receive approval to stay in the US under Obama's deferred deportation program. They will be eligible for Social Security and Medicare benefits based on their work history, and can receive authorization to work. The report found qualified workers can claim the Earned Income Tax Credit, but made no mention of retroactive benefits. Koskinen's comments mark a public acknowledgement of how the IRS will interpret the rules. His remarks came amid testimony seeking $13 billion more for his agency to keep up with demands of implementing new laws, including ObamaCare."
http://nypost.com/2015/02/03/immigrants-granted-amnesty-now-eligible-for-tax-benefits/
IRS offers extra tax refunds to illegal immigrants granted amnesty by Obama
"IRS Commissioner John Koskinen confirmed Tuesday that illegal immigrants granted amnesty from deportation under President Obama's new policies would be able to get extra refunds from the IRS for money they earned while working illegally, as long as they filed returns during those years. Illegal immigrants who are granted the amnesty will be given official Social Security numbers, which means they can go back and amend up to three years of previous tax forms to claim the Earned Income Tax Credit, potentially claiming billions of dollars in additional payments they were ineligible for before the amnesty. Mr. Koskinen said they will have to have already filed returns for those back-years, and there's a statute of limitations that governs how far they can go back, but said the agency's current interpretation of laws would allow them to claim the EITC credit retroactively.  "This is the problem you get into," said Sen. Charles E. Grassley, an Iowa Republican who demanded a solution to the loophole. "The IRS's interpretation of the EITC eligibility requirements undermines congressional policy for not rewarding those working illegally in the United States." The loophole stems from the way the IRS handles illegal immigrants. While the immigrants are not authorized to work in the U.S. legally, the IRS still wants to be paid taxes on the earnings of those who do work, and so it has issued millions of Individual Taxpayer Identification Numbers, or ITINs, to illegal immigrants, enabling them to pay up. Some tax credits are only eligible to those with a valid Social Security number. Those who get valid numbers, however, can go back and claim them."
http://www.washingtontimes.com/news/2015/feb/3/irs-offers-extra-tax-refunds-to-illegal-immigrants/?utm_source=RSS_Feed&utm_medium=RSS
Cameron County Forced to Pay for Housing Illegal Immigrants
Federal government will not refund millions of dollars
"Millions of tax dollars spent to house illegal immigrants charged with crimes will not be refunded to Cameron County. Sheriff Omar Lucio said the federal government will only reimburse approximately one quarter of the $2.6 million spent housing illegal immigrants. That means the county will only get back approximately $650,000. Lucio said his department needs the money. "We need to pay our jailers better money, no question about it. We lose a lot of jailers constantly," Lucio said. Lucio said there are no funds to increase jailer salaries or purchase upgraded technology, like cameras and radios. Lucio said his department is spending millions to house, feed and clothe illegal immigrants charged with crimes. The Texas Commission on Jail Standards tracks the amounts spent on illegal immigrants. "It's a lot of money. The taxpayers are the ones that are footing the bill," Lucio said. Many Cameron County residents said they don't want their tax dollars used to take care of criminals here illegally. "State congressmen should pay more attention to this and facilitate more personnel to control the people that cross in that create this expense," Cornelio Landin said. Adrian Rincones, a finance advisor, said the cost is necessary."
http://www.krgv.com/news/local-news/Cameron-County-Forced-to-Pay-for-Housing-Illegal-Immigrants/31060408
HOUSTON MUSICIAN MURDERED BY ILLEGAL ALIEN AT TRAFFIC LIGHT
http://www.breitbart.com/texas/2015/02/03/houston-musician-murdered-by-illegal-alien-at-traffic-light/
BREAKING: MEXICAN CARTEL GOES BACK TO WAR JUST SOUTH OF TEXAS BORDER
http://www.breitbart.com/texas/2015/02/03/breaking-mexican-cartel-goes-back-to-war-just-south-of-texas-border/
Hitting the Ground Running
Nevada's new attorney general joins the fight against Obama's immigration policy.
"Just weeks into his tenure as Nevada's new Republican attorney general, Adam Laxalt has boldly joined 25 other state attorneys general in a lawsuit claiming that President Obama's immigration plan is both unconstitutional and a violation of federal law. Laxalt's decision to join the lawsuit flies in the face of opposition from the state's popular Republican governor, Brian Sandoval. But under Nevada law, Laxalt needs neither Sandoval's approval nor his permission, and Sandoval's criticism of the legal action seems short-sighted. Nevada law gives Laxalt wide latitude to determine the state's best interests in filing or joining lawsuits. Under Article 5, Section 22 of the Nevada Constitution, the duties of the attorney general are those "as may be prescribed by law." The state legislature has prescribed that "[w]henever the Governor directs or when, in the opinion of the Attorney General, to protect and secure the interest of the State it is necessary that a suit be commenced or defended in any federal or state court, the Attorney General shall commence the action or make the defense" (NRS 228.170). Obviously, Laxalt believes that the lawsuit is necessary, as do the attorneys general — and in some instances the governors — of all of the other states that have sued the administration over the huge, increased costs they are going to incur in law enforcement, health care, and public education when 5 million illegal aliens are, in essence, granted amnesty. In fact, Nevada's addition means a majority of the states are now suing the federal government. Sandoval's spokesman, Mari St. Martin, said that the governor "believes our immigration system is broken and it is without question that comprehensive reform is necessary," but that he also "continues to believe that the best course of action is a legislative solution rather than legal action…"
http://www.nationalreview.com/article/397807/hitting-ground-running-hans-von-spakovsky
GOP rep: America shouldn't 'apologize' for immigration enforcement
"A prominent House Republican is standing by his party's immigration reform efforts and the enforcement of the rule of law. "A sovereign country should never apologize for having a secure border anymore than this Congress apologizes for having metal detectors at every single entrance point," Rep. Trey Gowdy (R-S.C.) said Tuesday during a Judiciary Committee immigration hearing.  Gowdy, the chairman of the Judiciary subcommittee on Immigration and Border Security, accused the Obama administration of "handcuffing" law enforcement officers.
He pointed out that about 40 percent of illegal immigrants originally entered the country lawfully. However, the Obama administration's immigration policies discourage law enforcement officers from detaining many of these illegal immigrants, Gowdy said. "We trust state and local law enforcement officers to enforce every category of law from murder to child sex cases to narcotics trafficking," Gowdy said. "So why can't we give them a role in immigration reform?" he asked."
http://thehill.com/regulation/administration/231589-america-shouldnt-apologize-for-immigration-enforcement-republican
SPENDING/BUDGET/ECONOMY:
The Big Lie: 5.6% Unemployment
"Here's something that many Americans — including some of the smartest and most educated among us — don't know: The official unemployment rate, as reported by the U.S. Department of Labor, is extremely misleading. Right now, we're hearing much celebrating from the media, the White House and Wall Street about how unemployment is "down" to 5.6%. The cheerleading for this number is deafening. The media loves a comeback story, the White House wants to score political points and Wall Street would like you to stay in the market. None of them will tell you this: If you, a family member or anyone is unemployed and has subsequently given up on finding a job — if you are so hopelessly out of work that you've stopped looking over the past four weeks — the Department of Labor doesn't count you as unemployed. That's right. While you are as unemployed as one can possibly be, and tragically may never find work again, you are not counted in the figure we see relentlessly in the news — currently 5.6%. Right now, as many as 30 million Americans are either out of work or severely underemployed. Trust me, the vast majority of them aren't throwing parties to toast "falling" unemployment. There's another reason why the official rate is misleading. Say you're an out-of-work engineer or healthcare worker or construction worker or retail manager: If you perform a minimum of one hour of work in a week and are paid at least $20 — maybe someone pays you to mow their lawn — you're not officially counted as unemployed in the much-reported 5.6%. Few Americans know this. Yet another figure of importance that doesn't get much press: those working part time but wanting full-time work. If you have a degree in chemistry or math and are working 10 hours part time because it is all you can find — in other words, you are severely underemployed — the government doesn't count you in the 5.6%. Few Americans know this. There's no other way to say this. The official unemployment rate, which cruelly overlooks the suffering of the long-term and often permanently unemployed as well as the depressingly underemployed, amounts to a Big Lie. And it's a lie that has consequences, because the great American dream is to have a good job, and in recent years, America has failed to deliver that dream more than it has at any time in recent memory. A good job is an individual's primary identity, their very self-worth, their dignity — it establishes the relationship they have with their friends, community and country. When we fail to deliver a good job that fits a citizen's talents, training and experience, we are failing the great American dream. Gallup defines a good job as 30+ hours per week for an organization that provides a regular paycheck. Right now, the U.S. is delivering at a staggeringly low rate of 44%, which is the number of full-time jobs as a percent of the adult population, 18 years and older. We need that to be 50% and a bare minimum of 10 million new, good jobs to replenish America's middle class. I hear all the time that "unemployment is greatly reduced, but the people aren't feeling it." When the media, talking heads, the White House and Wall Street start reporting the truth — the percent of Americans in good jobs; jobs that are full time and real — then we will quit wondering why Americans aren't "feeling" something that doesn't remotely reflect the reality in their lives. And we will also quit wondering what hollowed out the middle class."
http://www.gallup.com/opinion/chairman/181469/big-lie-unemployment.aspx
GALLUP CEO CALLS UNEMPLOYMENT NUMBERS 'A BIG LIE'
http://www.breitbart.com/big-government/2015/02/03/gallup-ceo-calls-unemployment-numbers-a-big-lie/
NY Times reports income inequality is 'defining economic issue,' but most Americans don't agree
http://www.washingtonexaminer.com/ny-times-reports-income-inequality-is-defining-economic-issue-but-most-americans-dont-agree/article/2559702
Nancy Pelosi is adamant: Big government is best for middle class
"House Minority Leader Nancy Pelosi said Tuesday that there is a direct connection between increased federal spending and bigger paychecks for American workers, as she defended the big-government agenda at the heart of President Obama's budget. "It's about bigger paychecks," Mrs. Pelosi said at a forum hosted by the Brookings Institution, a liberal think tank in Washington. Mrs. Pelosi, California Democrat, described connections between her party's budget priorities — increased spending on infrastructure, education, scientific research and health care — and rising wages, economic growth and reduced deficits. "The reason our economy has not had a full recovery is because of stagnant wages. It bears repeating that, in a consumer economy, it is the middle class that are the job creators," she said. Mrs. Pelosi added, "In order to succeed, we must have a healthy respect for the connection between the public and private sectors." She also blamed Republicans for causing the Great Recession and warned that the country could enter another economic tailspin if the GOP-run Congress wins the budget battle with President Obama."
http://www.washingtontimes.com/news/2015/feb/3/nancy-pelosi-promises-big-government-will-deliver-/?utm_source=RSS_Feed&utm_medium=RSS
Jack Lew says economy in 'self-sustaining growth'
http://www.washingtonexaminer.com/jack-lew-says-economy-in-self-sustaining-growth/article/2559712?custom_click=rss
White House: Deficit Will Increase 20% This Year (Despite Record Tax Revenue)
"The data that the White House published with President Obama's fiscal 2016 budget proposal yesterday indicate that the federal deficit will increase by 20 percent during this fiscal year (2015) even though the administration predicts the Treasury will bring in record revenue during the year. According to Table S-1 in the "Summary Tables" appendix to the Obama budget, the deficit was $485 billion in fiscal 2014 and will be $583 billion in fiscal 2015—an increase of $98 billion, or 20.2 percent. The federal fiscal year begins on Oct. 1 and ends on Sept. 30. In fiscal year 2015, according to the Obama budget tables, the federal government will take in $3.176 trillion in tax revenue and spend $3.759 trillion. The $3.176 trillion in tax revenues the White House estimates the federal government will bring in this year is a record in both current and inflation-adjusted dollars. According to the White House Office of Management and Budget's historical table that shows federal tax receipts and outlays in constant 2009 dollars, fiscal 2015 federal receipts will equal $2.8952 trillion in constant 2009 dollars. The previous record for inflation-adjusted federal tax revenue in a fiscal year, according to the OMB, was last year, when the federal government brought in $2.7912 in constant 2009 dollars. In current year dollars, according to the OMB, federal tax receipts were $3.0215 in fiscal 2014—the first time they ever exceeded three trillion. This year's receipts, OMB estimates, will be $3.1761 in current dollars. In his speech announcing the release of his budget proposal yesterday, President Obama said: "Now, since I took office, we have cut our deficits by about two-thirds." "Since 2010," says the Obama budget proposal, "federal deficits have shrunk at an historic pace—the most rapid sustained deficit reduction since the period just after World War II. The turn away from austerity in 2014 was ac­companied by another steep drop in the deficit, bringing it to 2.8 percent of GDP—the lowest level since 2007, about one-third the size of the deficit the president inherited, and below the 40-year average." Obama took office on Jan. 20, 2009, in the fourth month of fiscal 2009. On Feb. 17, 2009, he signed the American Recovery and Reinvestment Act (ARRA), his economic stimulus bill. "When ARRA was being considered, the Congressional Budget Office (CBO) and the staff of the Joint Committee on Taxation estimated that it would increase budget deficits by $787 billion between fiscal years 2009 and 2019," the CBO said in a report published last year. "CBO now estimates that the total impact over the 2009–2019 period will amount to about $830 billion. By CBO's estimate, close to half of that impact occurred in fiscal year 2010, and more than 95 percent of ARRA's budgetary impact was realized by the end of December 2013." On March 11, 2009, Obama signed the Omnibus Appropriations Act of 2009, which the Washington Post described as "a $410 billion spending bill to fund most of the federal government for the remainder of the year." In fiscal 2008, the last full fiscal year when George W. Bush was president, the federal deficit was $458.6 billion, according to the historical tables published by the White House OMB. In fiscal 2009, presided over by both Bush and Obama, the deficit was $1.4127 trillion. In 2010, it was $1.2944. In 2011, it was $1.2996 trillion. In 2012, it was $1.0870 trillion. In 2013, it was $679.5 billion. In 2014, it was $484.6 billion. And, in 2015, the OMB is estimating it will be $582.5 billion."
http://cnsnews.com/news/article/terence-p-jeffrey/white-house-deficit-will-increase-20-year-despite-record-tax-revenue
Analysis: $4 trillion budget would help spread wealth
http://www.sfgate.com/nation/article/Analysis-4-trillion-budget-would-help-spread-6057680.php
Obama will talk Social Security cap with GOP
CBO says proposal may save taxpayers $230B
"The White House said Tuesday President Obama is willing to discuss with Republicans a measure to limit the growth of Social Security benefits, a proposal that Mr. Obama didn't even include in his fiscal 2016 budget plan after it drew a hostile reaction from Democrats. For the second straight year, Mr. Obama failed to include in his budget the so-called "chained CPI" proposal, which would change the inflation formula used to determine cost-of-living increases in Social Security checks. The nonpartisan Congressional Budget Office has said it would save more than $230 billion over a decade and reduce deficits. Democrats have been the most vocal critics of the proposal, but White House press secretary Josh Earnest blamed the GOP Tuesday for the administration not pursuing the initiative. "We're certainly open to that conversation with Republicans if they want to have a genuine conversation about strengthening Social Security," Mr. Earnest said. "But frankly, we've not gotten a lot of serious willingness on the part of Republicans to engage in that conversation." An aide to Speaker John A. Boehner, Ohio Republican, said the White House isn't serious about addressing the nation's debt crisis, including entitlement growth. "Republicans are the only ones who have offered and passed a balanced budget that deals with the drivers of debt in a serious, meaningful way," said Boehner spokesman Cory Fritz. "While the White House pushes more spending, more taxes and more debt, we'll continue to lead with real solutions to support economic growth, job creation and expand opportunity for all Americans."
http://www.washingtontimes.com/news/2015/feb/3/obama-will-talk-social-security-cap-with-gop/?utm_source=RSS_Feed&utm_medium=RSS
Extra Obamacare funding absent from budget request
"Usually President Obama includes an Obamacare wish list in his annual budget proposal — but not this year. The budget proposal released by the White House on Monday would continue to fund the Affordable Care Act, whose biggest components have now been in place for more than a year. But while in past years Obama has asked Congress for more money to fund the law's health insurance marketplaces, the administration says they're now on track to become financially self-sustaining. The user fees now make up about 70 percent of the costs to run the marketplaces, said Andy Slavitt, deputy administrator of the Centers for Medicare and Medicaid Services — although officials noted that those fees can't legally be used to operate the federal data hub that supports healthcare.gov. Slavitt said he expects that share to keep growing as more insurers choose to participate in the exchanges where low- and middle-income Americans can collect health insurance subsidies. And now that most of the exchanges' infrastructure is up and running, fewer funds are needed to buy expensive technology, Slavitt said. He said this year, CMS is asking for $200 million less to fund IT efforts in this year's budget proposal. "Getting the program to third, fourth year and the stabilizing of user fees, I think we'll see a really sustainable path for funding the exchanges going forward," Slavitt told reporters on Monday. The request for more exchange funding has typically been a sharp sticking point between the administration and Republicans. Officials, who were originally provided with $1 billion to implement the law, said they needed more money than that to put it in place — and the Congressional Budget Office agreed, estimating that $5 billion to $10 billion would be needed to get it off the ground. President Obama had asked for another $1.5 billion to go towards implementing the law in 2015. Just launching healthcare.gov cost $840 million, a Government Accountability Office report found last year. That includes more than $150 million in cost overruns for the version of the website that failed badly and had to be fixed. Ever since the healthcare law was passed, the GOP-led House has refused to put more money towards a law Republicans didn't approve of in the first place. So officials have said they shifted money around to cover the costs, taking funds from other programs, an expense fund containing dollars left over from past years and a prevention and public health fund authorized by the healthcare law itself. And on Monday, they said that's tided things over to the point where now it may soon be funded entirely by the user fees. "The need for federal dollars to implement the exchanges will be less as the years go on," said Ellen Murray, Health and Human Services' assistant secretary for financial resources."
http://www.washingtonexaminer.com/extra-obamacare-funding-absent-from-budget-request/article/2559689?custom_click=rss
Obama wants to strip funding from veterans' medical choice program
"President Obama's 2016 budget blueprint proposes rolling back a program that gives veterans the right to receive faster care outside of the long waitlists at the troubled Veterans Affairs medical system. Obama signed the Veterans Choice Program into law in August following months of partisan wrangling on Capitol Hill that finally led to a compromise measure to overhaul the agency. The Veterans Choice Program was a key GOP provision in the deal. Authored by Sen. John McCain, R-Ariz., the measure provides "choice" cards to veterans that can be used to obtain medical care at designated facilities outside of the VA system."
http://www.foxnews.com/politics/2015/02/03/obama-wants-to-strip-funding-from-veterans-medical-choice-program/
Obama budget seeks authority to shift funds from Veterans Choice program
http://www.washingtonpost.com/blogs/federal-eye/wp/2015/02/03/obama-budget-seeks-authority-to-shift-funds-from-veterans-choice-program/
Surrender? Obama cuts immunization funding for poor $50 million
"While he is encouraging every parent to have their child immunized, President Obama's new budget cuts $50 million from an immunization program for poor, uninsured, American-Indian and Alaska Native citizens. The new budget reduces the 317 Immunization Program from $611 million in 2015 to $561 million in 2016 according to budget papers and a handful of reports. A report today on Vocativ notes the importance of the program according to the Centers for Disease Control and Prevention. The CDC says, "Section 317 vaccine is a precious national resource that will continue to be used to fill critical public health needs, such as providing routine vaccination for those with no insurance and responding to outbreaks of vaccine-preventable diseases."
http://www.washingtonexaminer.com/surrender-obama-cuts-immunization-funding-for-poor-50-million/article/2559721?custom_click=rss
Why Obama's Budget Cuts $50 Million From National Vaccine Program
"President Obama has proposed a $50-million cut to a federal immunization program, citing diminished need for government-funded vaccinations thanks to the Affordable Care Act. The funding reduction, included in Obama's 2016 budget blueprint released Monday, comes amid a measles outbreak nationwide and growing debate over vaccinations. The government budgeted $611 million in 2015 for the federal purchase and distribution of vaccines for uninsured children and adults, which is authorized by Section 317 of the Public Health Service Act. The proposed cut for 2016 is relatively modest, but would reduce the number of immunizations provided free of charge at local, state and national levels. In an interview Sunday, Obama called on all parents to vaccinate their kids, warning that allowing a segment of the population to remain unvaccinated threatens the safety of everyone. The White House says the president's proposal to cut immunization funding would not undermine administration and public health efforts nationwide. "The health insurance expansion will further increase access to immunizations and decrease the number of uninsured and underinsured individuals in need of Section 317 vaccine for routine immunizations," explained Melanie Roussell, a spokeswoman for the Office of Management and Budget."
http://abcnews.go.com/Politics/obamas-budget-cuts-50-million-national-vaccine-program/story?id=28689193
Obama Budget Leaves DC's Poorest Students Out To Dry
"School choice advocates are irate with President Obama after his proposed 2015 budget, released yesterday, refused to propose any additional funding for a District of Columbia voucher program that is extremely popular with the city's poorest residents. The D.C. Opportunity Scholarship Program, created in 2003,  was allowed to expire by Obama in 2009 and was then reborn in 2011 after the bipartisan passage of the SOAR Act. The program provides scholarships to cover tuition and fees at participating D.C. private schools. Due to limited funding, demand for the scholarships far outstrips supply. Last year, over 1,700 students applied to received the scholarships, but limited funding means that only 285 were given out through a lottery system. Advocates of the program have urged the president to let it expand to meet some of this overwhelming demand, but the president's budget proposal leaves them hanging, including only enough money to continue the administration of existing scholarships while cutting off the prospect of any new ones. "Opportunity Scholarships are a lifeline for some of the neediest students in our nation's capital," Center for Education Reform president Kara Kerwin said in a statement sent to The Daily Caller News Foundation.. "The demand for this program is clear from the numbers alone. Parents want, and deserve, this choice for their children." Overall, more than 6,000 students have received Opportunity Scholarships throughout the program's lifespan. According to the federal government's own research, the program has substantially increased graduation rates for participants, as those given scholarships graduated at an 82 percent rate compared to 70 percent for a control group of those who applied for the scholarships but did not receive them."
http://dailycaller.com/2015/02/03/obama-budget-leaves-dcs-poorest-students-out-to-dry/
Energy winners and losers in Obama's budget
http://www.washingtonexaminer.com/energy-winners-and-losers-in-obamas-budget/article/2559697?custom_click=rss
Obama budget calls for increase in funding for campus sexual assault enforcement
"President Obama, in his 2016 budget proposal, called for a 31 percent increase in funding for the Department of Education's Office for Civil Rights, the agency responsible for enforcing Title IX and investigating colleges that don't comply."
http://www.washingtonexaminer.com/obama-budget-calls-for-increase-in-funding-for-campus-sexual-assault-enforcement/article/2559744?custom_click=rss
Obama Wants More Money for Military Spy Satellites, Lasers, Space Fence
"…The Air Force space situation awareness program rose from $9 million to $32 million (in the form of two satellites) and the nation's $200 million dollar "space fence" a system to track bits of space debris and objects orbiting the Earth, received more money, bringing the total cost for that program to $243 million…"
http://www.defenseone.com/technology/2015/02/obama-wants-more-money-military-spy-satellites-lasers-space-fence/104364/
White House Sneaks D.C. Marijuana Legalization Into Obama's Budget
"President Barack Obama's massive budget unveiled on Monday makes a foray into Washington, D.C. politics by removing the restriction Congress placed on the city's budget to prohibit the use of public funds for regulating and taxing the sale of marijuana. If Congress doesn't fight back against Obama's budget request, marijuana may achieve legal status as early as March, Marijuana.com reports. A regulatory system implemented by the city would then follow likely by the end of 2015, and with a framework in place to satisfy local politicians, marijuana dispensaries  would crop up soon after. However, the budget first needs to pass through a watchful, Republican-dominated Congress, although since the Republicans took over, there has been little pushback against legal marijuana in the states. Last year, voters in D.C. moved forward with a ballot measure to legalize marijuana. Initiative 71, which allows anyone over the age of 21 to possess up to three ounces of marijuana, passed relatively easily, as 7 out of every 10 D.C. voters approved of the measure. While the initiative had the full support of the D.C. Council, Congress jumped in and put a stop to the proposal through restricting the use of city funds from establishing a regulatory system to handle the sale and distribution of marijuana. The measure has been held in stasis since December, as a result, by the efforts of Republican Rep. Andy Harris from Maryland, who also said that Congress will likely bat down any attempts at legalization in D.C., according to Roll Call. According to Tom Angell, chairman of the Marijuana Majority, the budget, as far as it discusses marijuana, is exactly the same as the one Congress passed in December, albeit with one exception. Under section 809, the White House added a single word, 'federal,' which means that while no federal funds can be spent on regulating or legalizing marijuana, local funds appear to be exempt from the budget prohibition. "Polls show that a strong majority of Americans wants local communities to be able to enact marijuana policies that work best for them without federal interference," Angell told The Daily Caller News Foundation.  "It's great to see the president taking this subtle but important action to clear the way for the District to sensibly regulate marijuana. Now it remains to be seen whether leaders in Congress will stand with the majority of the American people or if they'll do everything they can to protect failed prohibition policies."
http://dailycaller.com/2015/02/03/white-house-sneaks-d-c-marijuana-legalization-into-obamas-budget/
Six ways the White House budget would affect federal workers
"The White House's 2016 budget would change the way federal agencies operate and treat their employees, with proposals ranging from pay raises to agency consolidations. The structure of the budget document, released Monday, was actually pretty telling in this regard. It departed from the usual agency-by-agency blueprints of the past, instead outlining President Obama's priorities by subject. The format, more narrative than bullet-pointed this time, allowed the president to focus on overarching goals rather than numbers and departments. For what it's worth, it also made the individual proposals more difficult to parse. (How do I find the section on defense spending, again?) Among the concepts Obama covered were "A Government of the Future" and "Creating Opportunity and Supporting Working Families." Both sections contain plans that would affect the federal workforce, which is how we know he wants to emphasize that area. Let's take a look at what some of the proposals would do.
–Obama would consolidate six federal agencies – The president asked for authority from Congress to consolidate six federal agencies that deal with business and trade, including the Commerce Department, the Small Business Administration, the U.S. Trade Representative's Office, the Export-Import Bank, the Overseas Private Investment Corporation and the Trade and Development Agency. The White House said the plan would "bring together the core tools to help American businesses compete in the global economy, expand export and create more jobs at home." It did not say what the new department would be called.
–The federal workforce would grow – Obama's budget would add 34,000 employees to the federal workforce next year. Federal employment, excluding postal staff, would grow by 1.6 percent, for a total of about 2.14 million civilian and military personnel. The Department of Veterans Affairs and Treasury Department would see some of the biggest gains, bringing in 11,600 employees and 9,400 new hires, respectively. Other agencies would lose workers, including the Defense Department and NASA, both of which would drop about 200 staffers.
–Federal workers would receive a raise – Obama asked for a 1.3 percent pay raise for civilian federal workers and military personnel. For the past two years, he recommended smaller 1 percent raises that Congress allowed to take effect. Public-employee unions have called on the president and Congress to implement a larger 3.8 percent raise, in part to make up for pay freezes that took place from 2011 through 2013 that they claim hindered recruiting, retention and worker morale. During Obama's presidency, the average increase has been lower than any time since at least 1970, based on data from a Congressional Research Service report. That would remain true even if Congress approves the 1.3 percent pay increase that Obama proposed for 2016. Federal-workforce pay raises have varied in size through the years, ranging from nearly 11 percent in 1972 to 1 percent this year.
–The federal government would provide paid family leave – Obama last month directed federal agencies to advance six weeks of paid sick leave to any of their employees who need time off to care for new children, regardless of whether the workers have accrued that much sick leave. The president is now calling on Congress to pass legislation that would provide additional six weeks of paid parental leave for the federal workforce. The new benefit would put the government "on par with leading private sector companies and other industrialized nations," according to the budget.
–The federal pay scale would be overhauled – Obama's budget describes the federal pay scale, known as the General Schedule, as outdated. It calls for the creation of a commission of lawmakers, labor leaders, agency managers, academics and private-sector representatives to come up with an alternative model. The White House said the administration wants a "cost-effective system that will allow the government to compete for and reward top talent, incentivize performance and encourage adequate flexibility to family caregivers…"
http://www.washingtonpost.com/blogs/federal-eye/wp/2015/02/03/six-ways-the-white-house-budget-would-affect-federal-workers/
Manufacturers chief slams Obama's budget
"The president of the manufacturing industry's most powerful trade group criticized President Obama's budget proposal on Tuesday. Jay Timmons, president and CEO of the National Association of Manufacturers (NAM), said Obama's $4 trillion budget proposal released on Monday would hurt the economy during a speech at Purdue University. "You're getting a world class education at Purdue, but it won't matter if taxing and spending in Washington limits your opportunities. The president's budget plan will shut the doors you want to walk through," Timmons said during his State of Manufacturing address. Timmons called on Congress to pass a series of policies NAM has fought for in the past, including granting the administration fast-track authority in international trade deals. "While we're watching from the sidelines, the rest of the world is busy negotiating free trade agreements," Timmons said. Most Republicans and centrist Democrats support granting the administration fact-track power. But some progressives oppose the measure, which would allow Congress only an up-or-down vote on trade deals. They argue that, without more input from Congress, the final products could prove disadvantageous to U.S. workers.  On tax policy, Timmons reiterated NAM's position of renewing a handful of business tax credits, commonly referred to as "extenders," indefinitely, as well as approving construction of the Keystone XL Pipeline. He criticized Obama's regulatory agenda, saying that it is stifling innovation and economic growth. "Its regulation of greenhouse gases would limit fuel choice, increase energy prices and make power less reliable," Timmons said. Timmons noted that NAM represents more than 14,000 manufacturers of all sizes, from multinational corporations to small businesses. "Those family businesses ask me all the time: How can we make the government understand that their regulations hurt small businesses more than anyone?" Timmons said. "Like any manufacturing process, we need to put the right pieces in place," he continued. "That begins with the right public policy — one that advances manufacturing and keeps America as exceptional as ever — the world's best example of opportunity and optimism."
http://thehill.com/policy/finance/231625-manufactures-chief-slams-obamas-budget
Ports unhappy with Obama transport plan
"Cargo shipping industry groups in Washington are unhappy with President Obama's $478 billion transportation plan because they say it does not include enough spending for boosting U.S. ports.  Obama's proposal calls for six years of funding for surface transportation projects like roads and transit, but the Alexandria, Va.-based American Association of Port Authorities (AAPA) said the president plan offered only a paltry sum for the nation's ports.  "International trade now accounts for fully 30 percent of the U.S. economy," AAPA President Kurt Nagle said in a statement. "To compete in global markets, America needs an efficient and modern freight transportation infrastructure system, including seaports and the land and water connections into and out of port facilities." Obama's transportation proposal calls for spending $317 billion on U.S. roads and bridges over the next six years, including $94.7 billion during the 2016 fiscal year. The plan also includes $143 billion on federal transit projects and $18 billion on freight improvements over six-year period.  Nagle said the broader road and transit improvements would make it easier for companies to move goods to markets once they are processed through U.S. ports, but he said the impact of the spending could be offset by a reduction in funding for the U.S. Army Corps of Engineers', which selects port projects for federal spending under a separate water infrastructure bill that was passed last year."
http://thehill.com/policy/transportation/231556-ports-unhappy-with-obama-transport-plan
Congress Reacts to Obama Pentagon Budget Proposal
http://blogs.rollcall.com/five-by-five/congress-reacts-to-obama-pentagon-budget-proposal/?dcz=
Congressional Republicans declare Obama's budget dead on arrival
"Republican members of Congress on Tuesday declared President Obama's $4 trillion budget plan to be a legislative nonstarter, as they decried new taxes it would require to pay for an ambitious slate of proposed programs. "It's dead on arrival," said Sen. John McCain (R-Ariz.). Sen. Tim Scott (R-S.C.) called it "unrealistic — completely." Obama's plan, which includes calls for new early-education programs and free community college tuition, among other things, would require new tax revenue from the wealthy Americans and large corporations to fund the initiatives. "There's no greater contrast than showing what this new American Congress is for and what the president supports. His new budget will give the federal government an 11 percent raise by taking more out of the economy in taxes," said House Majority Leader Kevin McCarthy (R-Calif.). Addressing reporters at a Christian Science Monitor breakfast earlier Monday, Club for Growth president David McIntosh said: "I think the president's proposal for essentially massive tax increases on corporate America is a nonstarter." Republicans, who control both chambers of Congress, are expected to unveil their own budget plans in the coming weeks. "We believe in growing America's economy, not growing Washington," said McCarthy."
http://www.washingtonpost.com/blogs/post-politics/wp/2015/02/03/congressional-republicans-declare-obamas-budget-dead-on-arrival/
Obama's tax plan fails to impress GOP
"House Republicans had a message for the Obama administration on Tuesday: You still haven't done enough on tax reform. The White House fleshed out the details of President Obama's framework to revamp the tax system for businesses in his new budget, something that Ways and Means Chairman Paul Ryan (R-Wis.) and other GOP tax writers have long wanted. But Republicans on the Ways and Means panel, while welcoming the president's new proposals on the international tax system for corporations, also insisted that Obama's tax reform plan falls far short when it comes to helping small businesses. "With this administration, in the past we haven't had very high hopes," Ryan told Lew, who was testifying Tuesday about the president's 2016 budget. "But you have gradually, grudgingly taken a few steps in my opinion in the right direction. "It's progress," Ryan added. "Not a lot. But we'll take it." The GOP comments showed the obstacles that tax reform still faces, even after Obama called for a 14 percent tax on the offshore income currently held by multinational corporations and a 19 percent minimum tax on future global earnings. Republicans and Democrats have been at loggerheads for years over how to overhaul the tax code, and Tuesday's hearing showed off longstanding divisions over how comprehensive tax reform should be. Even as the GOP gave Lew some lukewarm credit for moving the debate forward on tax reform, House Republicans also continued to blast the administration for seeking tax increases on individuals, particularly on investments. On top of that, Lew, one of the administration's key point men on tax reform, and Republican leaders already have a history of contentious negotiations in previous rounds of budget talks."
http://thehill.com/policy/finance/231606-obamas-tax-plan-fails-to-impress-gop
GOP slams President Obama's $4 trillion budget plan
http://www.cbsnews.com/videos/gop-slams-president-obamas-4-trillion-budget-plan/
VIDEO: Boehner says Obama provided a 'good laugh' with budget proposal
"Speaker of the House John Boehner, R-Ohio., said the president's budget proposal released Monday provided the American people with a "good laugh". Boehner criticized President Obama's plan that he said calls for higher taxes, more spending and a larger government in Washington. He added the budget is full of "the same old policies that have failed for the last six years." The White House announced on Monday a nearly $4 trillion budget."
http://www.washingtonexaminer.com/video-boehner-says-obama-provided-a-good-laugh-with-budget-proposal/article/2559710?custom_click=rss
Sparks fly at Senate budget hearing
"A hearing of the Senate Budget Committee grew heated Tuesday when Sen. Jeff Sessions (R-Ala.) accused a senior Obama administration official of not answering his question accurately. A day after President Obama unveiled his fiscal 2016 budget blueprint, Sessions asked Office of Management and Budget (OMB) Director Shaun Donovan whether the proposal spends more than the limits set by a budget deal Obama signed in 2011. "Our budget overall reduces spending relative to current law," Donovan responded. Sessions interrupted Donovan, laughed, and said, "You work for the taxpayers, Mr. Donovan. I'm asking you on their behalf a simple question. Does your budget spend more money next year than current law allows?"
http://thehill.com/policy/finance/231574-budget-hearing-heats-up-over-sequestration-proposal
Sessions to Obama's Budget Director: 'Your Ideas Will Not Work, They Will Never Work'
"Alabama senator Jeff Sessions scolded President Obama's budget director Shaun Donovan for introducing solutions that Sessions described as doomed to fail. During a Senate Judiciary Committee hearing today, Sessions decried declining median income for families over the last decade as "catastrophic," and noted that it happened under President Obama's watch.  "The problem is your policies: tax more, spend more, borrow more, [and] regulate more . . . that's what's caused this problem," Sessions said. "We got a problem, but your ideas will not work, they will never work."  Sessions said that the spending proposed in the president's budget endangered the future of the country, and asked whether the president's budget would spend more than was agreed to in the Budget Control Act of 2011. Donovan did not directly answer the question, and would only say that, "Our budget overall reduces spending relative to current expectations." Sessions reminded Donovan that he worked for the taxpayer and repeatedly asked the same question to no avail."
http://www.nationalreview.com/corner/397836/sessions-obamas-budget-director-your-ideas-will-not-work-they-will-never-work-ryan
Sen. Johnson Grills WH Budget Director: "We've Made All These Promises And We Don't Have A Way to Pay For Them"
http://www.realclearpolitics.com/video/2015/02/03/sen_johnson_grills_wh_budget_director_weve_made_all_these_promises_and_we_dont_have_a_way_to_pay_for_them.html
A Budget Hemmed In by Reality
The numbers show how big the gap is between Obama's aspirations and the available resources.
http://www.wsj.com/articles/william-a-galston-a-budget-hemmed-in-by-reality-1423009045?mod=rss_opinion_main
The Legacy of Debt: Interest Costs Poised to Surpass Defense and Nondefense Discretionary Spending
"The U.S. has come a long way since the days of trillion-dollar deficits, just a few years ago. The White House projects 2016 will have the smallest budget deficit in eight years. Yet the budgetary impact of the debt that's been accumulated–$18 trillion in total, $13 trillion of that owed to the public–will reassert itself. Currently, the government's interest costs are around $200 billion a year, a sum that's low due to the era of low interest rates. Forecasters at the White House and Congressional Budget Office believe interest rates will gradually rise, and when that happens, the interest costs of the U.S. government are set to soar, from just over $200 billion to nearly $800 billion a year by decade's end. By 2021, the government will be spending more on interest than on all national defense. according to White House forecasts. And one year later, interest costs will exceed nondefense discretionary spending–essentially every other domestic and international government program funded annually through congressional appropriations. (The largest part of the budget is, and will remain, the mandatory spending programs of Social Security, Medicare and Medicaid. Mandatory spending is over $2 trillion and is set to double to $4 trillion by 2025.) The total dollars spent on defense and nondefense discretionary spending will continue to rise, albeit slowly, in the coming decade. But as a share of the economy, both categories of spending are poised to shrink for the next decade, squeezed down as interest rates rise. Mandatory spending will rise from 12.4% of GDP to about 14.5% of GDP over this period. By 2025, the White House projects interest costs will be 2.8% of GDP. The CBO is somewhat less optimistic and expects it will be 3%. Most economists and budget experts would agree that interest payments at 3% of GDP are manageable for an economy. The true cost may be the squeeze to other places the government could be spending a decade from now."
http://blogs.wsj.com/economics/2015/02/03/the-legacy-of-debt-interest-costs-poised-to-surpass-defense-and-nondefense-discretionary-spending/?mod=WSJ_hpp_MIDDLENexttoWhatsNewsForth
Obama points toward liberal strategy on business taxes
""Everybody agrees that we have to fix our infrastructure. Everybody agrees that the current tax system doesn't work, that our statutory rate at 35 percent is the highest in the world, that our international system is dysfunctional," Zients said. At 35 percent, the U.S. statutory corporate tax rate is the highest among developed nations, although many companies pay far lower effective rates by using the tax breaks that litter the tax code. The US. also stands out from other advanced economies in that it taxes companies on their earnings in foreign countries. Because, however, it collects those taxes only when the earnings are brought back into the U.S., American companies currently hold more than $2 trillion in profits overseas. Republicans, such as House Ways and Means Committee Chairman Paul Ryan, have proposed taxing corporations only on income earned within U.S. borders. Such "territorial" tax systems, as they are known, are the norm for developed countries. The GOP also favors reducing the statutory corporate tax rate to 25 percent while broadening the tax base by eliminating companies' credits, deductions and other preferences. Obama has sought to lower the rate to 28 percent, with a lower 25-percent rate for manufacturers. But in past budgets, the administration has held onto the U.S. worldwide tax structure. The tax proposals made Monday, however, aim to split the difference with a new 19 percent minimum tax rate on foreign earnings. With that and other measures, Obama's advisers hope to make U.S. companies more competitive, raise revenue and stop U.S. companies from moving their headquarters out of the country to lower their tax bills in so-called corporate "inversions." The minimum tax rate would mean that U.S. corporations would still owe U.S. taxes on foreign earnings, and that they could not defer them until repatriation as they can now. But because they would receive credits for taxes on earnings paid to foreign governments, the taxes would be low, or in some cases, zero. It would be a better deal than the 28 percent rate they would face under a worldwide plan. The Obama administration also would impose a one-time, 14-percent tax on all current foreign-held earnings and apply the resulting $270 billion in revenue to infrastructure spending projects, such as building roads, bridges and ports. The tax plans introduced with Monday's budget rollout were swiftly rejected by key Republican lawmakers. "I want to work with this administration, and I hope that we can find common ground. But the president has to demonstrate that he's interested in governing, not just posturing," Ryan said in a response to the budget. U.S. Chamber of Commerce economist Martin Regalia similarly dismissed the plans, calling it "more of a political document than an operational plan." Nevertheless, Obama administration officials suggested that the GOP could swallow some features of the plan in a compromise setting. Donovan noted that former Republican Ways and Means Committee Chairman Dave Camp, who retired at the end of 2014, included several of the Obama administration's plans in his tax reform draft published last year. In particular, Camp would have retained some taxes on foreign earnings and would have used a one-time tax on the cash corporations have stockpiled overseas to fund highway spending. Camp also included a tax on large banks that has been featured in Obama's budgets. If a Republican could embrace those ideas once, they may be able to do so again, Obama officials hinted Monday. "This is going to be a compromise," said White House press secretary Josh Earnest, later acknowledging that "I'm not suggesting that this is going to be easy."
http://www.washingtonexaminer.com/obama-points-toward-liberal-strategy-on-business-taxes/article/2559694?custom_click=rss
Obama's Proposed 68% Death Tax Would Be Highest In World
"Like a scary movie trailer before his State of the Union address to a Republican controlled Congress, President Obama proposed $320 billion in tax hikes, throwing down a tax gauntlet. His signature ideas would make community college free, extend sick leave to working families, and more. Among the ways Mr. Obama would pay for this let-them-eat-rich-people's-cake largesse was to tax Section 529 plans. The backlash from that idea was unexpectedly bad for the President, so it was quickly dropped. Still, you have to admit that taxing someone who had saved for college so someone else could go to college for free had a certain Robin Hood symmetry to it. Other plans from which the President has not backed away, however, are to raise the long term capital gain rate to 28% for couples making more than $500,000 per year. Of course, President Obama already  raised it from 15% to 20%, and even that rate isn't accurate. Actually, long term capital gains today pay 23.8%, 3.8% from the President's net investment income tax enacted to help fund Obamacare. In these and other ways, President Obama says he will simplify our complex tax code and make it fairer. One 'loophole' he says is egregious is step up in basis. Although assets upon death may be subject to estate tax, the assets are stepped up to market value for income tax purposes. Otherwise, one could pay both income and estate tax on the same dollars. Calling basis step up a 'loophole,' the President thinks it is a scam wealthy people exploit. One of the justifications for grabbing more money is that the current unified estate and gift tax exemption of $5.43 million per person is too high. So there would be no basis step up. Regardless of whether this sounds fair, the dollars at stake are impressive. It would raise approximately $200 billion over the next decade. When combined with state estate taxes, the President's proposal would yield the highest estate tax rate in the world. That would be quite a distinction. It is not an exaggeration to say that basis step up is a big issue and one that it seems unlikely Mr. Obama can kill. Small and family businesses might be particularly hard hit by such a change. Already, it is hard for many family-owned businesses to stay afloat after the death of a key figure. Not all of the reasons are managerial. Many are financial, and taxes can force a sale. Under the President's proposal, the estate tax would balloon. Stephen Moore of the Heritage Foundation calculates that by eliminating basis step up, we would end up with the world's highest estate tax rate. Dick Patten, chairman of the Family Business Defense Council calculates an effective death tax rate of 57%. If you add in state inheritance taxes, the combined tax rate could go as high as 68%. Accounting firm Ernst & Young tracks estate taxes in 38 industrialized countries, finding that only Belgium is higher at 80%. Yet in most cases Belgium would be lower, providing a 60% rate to immediate family members. Not so in America, where you could build up your business and face estate tax and income tax. More about the President's simpler and fairer tax code can be found here."
http://www.forbes.com/sites/robertwood/2015/02/03/obamas-proposed-68-death-tax-would-be-highest-in-world/
Gallup: Economic confidence holds strong in January
"For the first time since the recession, economic confidence stayed in positive territory for an entire month, according to a Gallup survey released Tuesday. The average index score in January was +3, up 8 points from December. This represents the highest jump between months in more than a year, Gallup said.  Gallup's economic confidence index averages people's ratings of economic conditions and whether the economy is improving or getting worse.
More than a quarter of people last month said the economy is either "excellent" or "good" while about the same amount said it is "poor." Meanwhile, half of people surveyed said the economy is improving and 45 percent said it's getting worse."
http://thehill.com/policy/finance/231645-economic-confidence-stays-in-positive-territory-in-january
OPEC leader: Oil could shoot back to $200
http://money.cnn.com/2015/02/03/investing/oil-price-rebound-opec-200/index.html
Small bookstore to shut down because San Francisco hiked minimum wage to $15 per hour
"Borderlands Books, an 18 year-old independent bookstore in San Francisco, announced Sunday it will be closing its doors due to the city raising the minimum wage to $15 per hour. "Although all of us at Borderlands support the concept of a living wage in principal and we believe that it's possible that the new law will be good for San Francisco — Borderlands Books as it exists is not a financially viable business if subject to that minimum wage," the announcement read. It continued, "The change in minimum wage will mean our payroll will increase roughly 39%. That increase will in turn bring up our total operating expenses by 18%. To make up for that expense, we would need to increase our sales by a minimum of 20%. We do not believe that is a realistic possibility for a bookstore in San Francisco at this time."
http://www.washingtonexaminer.com/small-bookstore-to-shut-down-because-san-francisco-hiked-minimum-wage-to-15-per-hour/article/2559725
COMMON CORE:
Walker proposes removing funding for Common Core tests
"Gov. Scott Walker is proposing removing state funding for tests tied to Common Core academic standards. Walker proposed Tuesday that the state no longer pay for the Smarter Balanced test that public school students are slated to take to measure performance. Republican lawmakers have also called for the state to come up with another testing option. Walker's budget would require there to be a new test. Public schools are not required to adopt the Common Core standards, but most have because they were tied to the test. Walker's budget includes language that would make clear schools don't need to use the standards. But Walker is not calling for the creation of new standards. Instead, he says those decisions should be left up to local school officials and parents."
http://www.washingtontimes.com/news/2015/feb/3/walker-proposes-removing-funding-for-common-core-t/?utm_source=RSS_Feed&utm_medium=RSS
MISC.:
IRS took cash, asked questions later, report says
"The Internal Revenue Service has routinely seized bank accounts from individuals in recent years without proof of criminal wrongdoing — and only then asked the account owners about allegations of suspicious activity. From 2005 to 2012, the IRS took almost a quarter-billion dollars in more than 2,500 cases, using authorities under federal asset forfeiture law. That's the finding of a new study by the Institute for Justice, a libertarian-leaning civil liberties group. The group's study, "Seize First, Question Later," focuses on IRS enforcement of a law that prohibits "structuring," a type of banking activity intended to launder ill-gotten money or hide the source of funds. The IRS did not respond to a request for comment on the study on Tuesday. Civil asset forfeiture efforts by local, state and federal authorities have come under fire in recent months. Critics across the political spectrum say that civil seizures are often unfair and an abuse of police power. Attorney General Eric H. Holder Jr. recently announced curbs on a Justice Department program called Equitable Sharing that allows federal and local authorities to share in the proceeds of seizures. Holder's order prohibits federal agencies from accepting seizures from local and state police into the program unless a federal agent has been directly involved. The IRS has said it would follow suit. The change leaves the path open for civil seizures cases related to joint investigations involving local and state police working with federal authorities. The Institute for Justice found that in one-third of the IRS cases it examined, there was no claim of any criminal activity besides the allegation that someone had made transactions of less than $10,000, with the aim of evading federal reporting requirements. It took owners who appealed the seizures a year on average to get their money back. Almost half of the money was later returned, according to the study. "It's no accident the IRS overwhelmingly prefers civil forfeiture to criminal forfeiture," said one the report's co-authors, IJ attorney Larry Salzman. "If they can seize the cash first with no real criminal investigation — let alone a conviction — why not?"
http://www.washingtonpost.com/blogs/federal-eye/wp/2015/02/03/irs-took-cash-asked-questions-later-report-says/
House to accept Senate Keystone bill, setting up Obama veto
"The House will accept the Senate's Keystone XL pipeline bill next week, passing it and sending it on to President Obama for a final sign-or-veto decision, GOP leaders announced Tuesday. They had a choice of accepting the Senate legislation, which is slightly different from the bill that passed the House earlier last month, or moving to go to a conference committee where the differences would be hammered out. After a meeting of the House Republican Conference on Tuesday, Majority Leader Kevin McCarthy said they'd decided to accept the Senate bill, speeding passage and setting up a quick early showdown with Mr. Obama, who has threatened a veto. Pipeline supporters, including some labor unions eager to see the new jobs from building the project, say they hope Mr. Obama will relent on his veto threat. But the White House has shown no signs of changing. The president says he objects to Congress short-circuiting the current law, which gives his State Department a final say. Keystone's application has been pending for years, and the State Department has given no indication of when it will act."
http://www.washingtontimes.com/news/2015/feb/3/house-accept-senate-keystone-bill/?utm_source=RSS_Feed&utm_medium=RSS
EPA hands ammunition to Keystone XL foes
"The Environmental Protection Agency is advising the Obama administration to reconsider the impact of the Keystone XL pipeline on climate change, handing a small but significant victory to activists who are fighting to kill the project. In comments filed to the State Department, the EPA suggested a controversial finding that building the $8 billion pipeline would have little effect on global carbon emissions should be questioned now that oil prices are near a six-year low.  The State Department's conclusion, the EPA said, "was based in large part on the projections of the global price of oil" at the time, at $65 to $75 per barrel. The national benchmark of crude oil on Tuesday was $50.96 per barrel. If oil prices remain at current levels, building Keystone would increase oil sands production and greenhouse gas emissions more than what would otherwise occur, the agency said in its comments. Which is why, the EPA said, the State Department should give "additional weight during decision making" to the drop in oil price, because of "potential implications" the project could have on "greenhouse gas emissions." The reasoning, while complicated, is critical for opponents of the pipeline. Keystone supporters have long touted that the project wouldn't worsen climate change because the Alberta oil sands would be used one way or another, likely shipped by rail rather than pipe. But with falling oil prices putting a squeeze on the oil sands industry, the EPA is suggesting that the development of the Canadian fields could take a hit. Environmental groups pounced on the comments to make the case that the pipeline fails President Obama's test of whether it would worsen climate change.   "That's the standard the president has set for rejecting Keystone XL, so we fully expect him to do just that," said Sierra Club President Michael Brune.  Pipeline developer TransCanada, however, maintains that the oil will get to market either way and said its shippers have not stopped asking about Keystone or other forms of transportation."
http://thehill.com/policy/energy-environment/231581-epa-to-state-give-low-oil-prices-additional-weight-when-ruling-on
EPA: Keystone XL's climate impacts need to be revisited
"With the recent dip in oil prices, the Environmental Protection Agency wants the State Department to "revisit" how much of a toll the Keystone XL oil pipeline would have on global warming. The EPA suggests that lower oil prices could make the pipeline more important in the development of the oil sands, and thus a chief culprit in the "significant greenhouse gas emissions" they would produce. A January 2014 environmental analysis by the State Department found that the oil sands — which it said would significantly increase greenhouse gas emissions over conventional crude oil — would be developed regardless of whether the pipeline was built. But that conclusion was based on higher oil prices. Oil, the EPA points out, was trading at $50 per barrel last week. "Given the recent variability in oil prices, it is important to revisit these conclusions," wrote Cynthia Giles, assistant administrator of EPA's enforcement office. The comments sent Monday to the State Department come as the House prepares to vote next week and send to President Barack Obama's desk a bill approving the Keystone XL oil pipeline. The Senate voted 62-36 last week to build the $8 billion project that would connect with existing pipelines to carry more than 800,000 barrels of crude oil a day to refineries along the Texas Gulf coast. That vote was short of the two-thirds majority needed to override the veto the White House has promised. Obama has said all along that he would wait for the review process to conclude, and that the pipeline could not exacerbate global warming. The EPA's comments leave open the possibility that the State Department could do additional analysis, delaying the project's review again."
http://cnsnews.com/news/article/epa-keystone-xls-climate-impacts-need-be-revisited
Obama To States: Shut Down Coal Plants Or Else
"The Obama administration is taking a page from their health care playbook and setting aside billions of dollars to encourage states to shut down coal-fired power plants and implement policies to fight global warming. President Obama's 2016 budget proposal includes $4 billion in payments to "support states exceeding the minimum requirements" mandated by the Environmental Protection Agency "for the pace and extent of carbon pollution reductions from the power sector." States that implement EPA rules to cut emissions from power plants will be rewarded with federal funds. But states that don't go along could get punished, argue critics. Some highlight the Obama administration's intent to coerce states into shuttering coal plants and cutting emissions by taking away their highway funding. "President Obama's EPA is executing a massive power play, attempting to coerce states into adopting draconian policies that would steeply increase the price of energy," said Phil Kerpen, president of the conservative American Commitment. "States that don't cooperate are being told they'll have their federal highway funding cut off. That's unconstitutional." The EPA is allowed to use highway funding to force states to comply with its mandates. Failing that, the agency can even implement its own plans in the states."
http://dailycaller.com/2015/02/03/obama-coal-highway/
Obama's $4B "clean power" slush fund is likely unconstitutional
"The President's recent budget proposal contained all sorts of unpleasant surprises, but one item of interest to the green energy crowd was a four billion dollar, taxpayer generated slush fund designed to coerce states into complying with the EPA's "clean energy" initiatives. States would qualify for a piece of the pie by coming into compliance with the costly mandates ahead of schedule. The American Coalition for Clean Coal Electricity condemned President Obama's 2016 Fiscal Year budget for prioritizing his politicized environmental policies at the expense of American families and businesses. The proposal calls for the creation of a $4 billion fund – paid by taxpayers – to encourage states to comply with the Environmental Protection Agency's costly Clean Power Plan. The $4 billion, however, is just a tiny fraction of the more than $366 billion in compliance costs associated with the plan. States can qualify for a portion of the $4 billion by reaching the targets stipulated by EPA in an accelerated manner or by exceeding EPA's targets. A number of state governors have already cried foul at the cost and reliability impacts of the Clean Power Plan. For every carrot there is a stick, though. While states might qualify for some cash if they toe the line on these mandates early, the administration is ready to cut their federal highway funding if they don't manage to meet the requirements on time. This portion of the formula should be shot down in the courts before it ever gets off the ground. As Phil Kerpen explains, there is a clear parallel between this move by the Obama administration and their failed attempt to implement one aspect of Obamacare. The most famous holding in the same landmark case NFIB v. Sebelius was on the individual mandate that John Roberts contrived to rewrite as a tax. But the other major holding in the case struck down the law's feature that required states to expand Medicaid, originally designed as a program for specific, vulnerable populations (children and the disabled) into a new, universal welfare program for able-bodied working-age adults. The penalty for states that didn't cooperate was supposed to be the loss of all of the state's federal Medicaid funding. The Court said no. It made clear that Congress cannot commandeer the states into adopting a new program by threatening to remove funding for an existing program. It wasn't even particularly controversial, with liberals Breyer and Kagan joining the five Republican appointed justices in a strong 7-2 decision. The precedent on this one seems fairly clear. You can't punish the states for failing to adopt a particular program by threatening to withhold funding on some other, unrelated program. And with seven SCOTUS justices agreeing, simply saying that two things are the same does not make it so. That sort of discretionary power would unleash a monster, allowing the Feds to cut off education funding if the state didn't save the habitat of the purple billed panda grouse. The so called clean power plan initiatives are going to drive up costs for homeowners and pretty much anyone who uses energy in any form, all for no measurable difference in the alleged climate interests at stake here. Governors who don't wish to bend a knee to such a mandate should simply refuse and let the matter go to the courts. With NFIB v. Sebelius as precedent, such a plan should be quickly tossed into the dust bin of history."
http://hotair.com/archives/2015/02/03/obamas-4b-clean-power-slush-fund-is-likely-unconstitutional/
Obama woos freshman Democrat on trade
"Democratic leaders in Congress haven't been too receptive to President Barack Obama's push for new trade deals — so he's turning to a freshman. On Tuesday, Obama sent a letter directly to Rep. Ruben Gallego (D-Ariz.), arguing that reaching new trade agreements is the only way to stop China from dominating the global markets and letting its lax standards run the world. "If they succeed, our competitors would be free to ignore basic environmental and labor standards, giving them an unfair advantage against American workers," Obama wrote to Gallego, in a letter obtained by POLITICO. "We can't let that happen. We should write the rules, and level the playing field for the middle class." Obama's looking for new fast-track authority to approve deals with Asia and Europe, and both sides say it's a potential area of agreement between the president and the Republican Congress. But many Democrats on Capitol Hill, and among the president's labor and progressive base, are already in open revolt. Obama's trying to bring back at least a few into the fold, making the case in his State of the Union and to House Democrats at their retreat in Philadelphia last month. "Past trade deals haven't always lived up to their promise," Obama wrote to Gallego, , but arguing that he's tried to improve that over the past six years of his administration. Though there's reason to be skeptical about new trade deals, Obama wrote to Gallego, "it's a chance we should take." Gallego sent a letter to Obama last week that was also signed by fellow freshmen Democratic Reps. Brendan Boyle (Penn.), Mark DeSaulnier (Calif.), Debbie Dingell (Mich.), Brenda Lawrence (Mich.), Ted Lieu (Calif.), Kathleen Rice (N.Y.), Mark Takai (Hawaii) and Bonnie Watson Coleman (N.J.). Only Gallego got a direct response, though the White House sent copies were sent to all the other co-signed.
Gallego's had an unusually Obama-centric entry into Congress. Last month, as part of the president's State of the Union advance messaging tour, Obama visited a housing development in his district with Housing and Urban Development Secretary Julián Castro. On just his second day after being sworn in, Gallego then got a ride back to Washington on Air Force One…"
http://www.politico.com/story/2015/02/obama-trade-ruben-gallego-114892.html
City-owned Web service touted by Obama criticizes net neutrality plan
"A municipal broadband network touted by President Obama just last month is taking issue with his plan to enact tough net neutrality rules. An executive from Cedar Falls Utilities — where Obama went in January to denounce state laws limiting city-owned broadband services — joined other representatives of small- and medium-sized Web service companies in a meeting with regulators last week urging them not to follow the president's advice and reclassify Internet service so that it can be treated like a utility. Rules under Title II of the Communications Act would be "extremely burdensome" for the Internet provider, marketing manager Betty Zeman told a number of FCC officials, according to a new regulatory filing.
"The smaller [Internet service providers] simply lack the incentive or ability to harm Internet edge providers or their own subscribers through discrimination, throttling, blocking or seeking payment for priority delivery," a lawyer for the American Cable Association trade group wrote in the filing. "In short, they present no problem to the open Internet for which Title II regulation is the solution." The stance puts the Obama administration and Democrats on the FCC in an awkward position. Obama last month praised residents of Cedar Falls, Iowa, for taking a "visionary move" and erecting the broadband network to compete with major companies such as Comcast. "It was a really smart thing you guys did," the president said, while blasting the 19 state laws that limit municipalities from building out their own similar Internet service providers in some way. In his speech, Obama compared his opposition to limits on municipal broadband network to his support for reclassifying Internet service under Title II of the law. FCC Chairman Tom Wheeler has said that the issues are two "acts" in a three-act play that also includes an expanded definition of broadband Internet service.  But Cedar Falls Utilities doesn't seem to see it that way."
http://thehill.com/policy/technology/231642-city-owned-web-service-touted-by-obama-criticizes-net-neutrality-plan
A RARE FOREIGN POLICY WIN: CONGRESS DEFENDS THE INTERNET
"It is often said that the President controls foreign policy, and that there is little Congress can do, within its more limited foreign policy mandate, to direct it. The Republican-controlled Congress–and the U.S. House of Representatives in particular–has defied that conventional wisdom by stopping President Barack Obama's worst foreign policy blunder by far–namely, the effort to end U.S. control over Internet domain names, which would have boosted the enemies of freedom. As L. Gordon Crovitz pointed out Monday in a brilliant column in the Wall Street Journal, the much-derided "cromnibus" spending bill that was enacted in the lame-duck session last year included a section barring the Department of Commerce from spending any money to put President Obama's plan into effect, thus preserving U.S. control over Icann until well into the next presidency, which–Democrat or Republican–is almost certainly going to be less inclined towards surrender. Speaker of the House John Boehner deserves much credit for ensuring the defense of U.S. sovereignty–which, in this case, is synonymous with liberty worldwide. The victory is a timely one, as it comes when Congress is trying to take a stronger line against Iran than the administration would like. In the past, efforts to chart an independent foreign policy have been futile or misguided (e.g. Democrats' overtures to Syria in 2007-9). This time may be very different–because it must be."
http://www.breitbart.com/national-security/2015/02/03/a-rare-foreign-policy-win-congress-defends-the-internet/
Obama To Announce Weak Reforms To NSA Surveillance Powers
"President Obama will announce on Tuesday subtle changes to National Security Agency surveillance powers, which have evaded significant reform from both Congress and the administration in the year and a half since the Snowden leaks. Under the forthcoming changes, information swept up incidentally from Americans during NSA's bulk data collection operations will be deleted, provided it contains no intelligence value. Similar private data swept up during foreign collection is routinely deleted every five years. According to The New York Times, those changes will also include the establishment of an oversight board to review the signals intelligence agency's monitoring of foreign leaders — a direct response to the last year's revelation that NSA had successfully tapped a phone belonging to German Chancellor Angela Merkel. The chancellor is scheduled to visit the U.S. next week. Lastly, the changes will shed light on the use of National Security Letters used by NSA, FBI and other agencies to force companies to hand over corporate records relevant to national security investigations. Such letters, which were once required to be kept secret, will now be made public. The changes come little over a year after Obama announced the findings of an executive committee set up to review NSA powers after broad, sweeping and often warrantless data collection programs were leaked to journalists by former NSA contractor Edward Snowden. Recommendations by the panel announced by the president last year included shutting down NSA's bulk surveillance of virtually all Americans' telephone records and data, moving the storage of such records to a third party, requiring the agency to adhere to stricter warrant standards and narrower search criteria, and the establishment of a privacy advocate to work with the Foreign Intelligence Surveillance Court to review such orders. All of those changes and more were included in National Security Agency reform legislation put before before both chambers of Congress last year, but which was ultimately defeated by Senate Republicans at the end of the legislative session.  Obama has also been unwilling to use his own authority to shut down a key part of the program, which requires the president's approval every 90 days. Obama has continually signed off on its renewal at every interval since the leaks in the summer of 2013. "As Americans, we cherish our civil liberties, and we need to uphold that commitment if we want maximum cooperation from other countries and industry in our fight against terrorist networks," Obama said during last month's State of the Union address. "Next month, we'll issue a report on how we're keeping our promise to keep our country safe while strengthening privacy."
http://dailycaller.com/2015/02/03/obama-to-announce-weak-reforms-to-nsa-surveillance-powers/
Surveillance tweaks illustrate little change after Snowden
http://www.washingtontimes.com/news/2015/feb/3/obama-tightens-rules-on-use-of-bulk-intelligence-d/?utm_source=RSS_Feed&utm_medium=RSS
White House allows NSA's bulk data collection to continue
"The Obama administration has announced a series of modest changes in the use of private data collected for intelligence purposes, a move that underscores how little the Edward Snowden revelations have impeded the National Security Agency's exploitation of global Internet communications. Eighteen months after the first Snowden-fueled news story and one year after President Obama delivered a major speech calling for changes to NSA data collection, the White House on Tuesday said it had tightened rules governing how the FBI, CIA and other intelligence agencies use Internet and phone communications of foreigners collected by the NSA. But the bulk collection would continue as robustly as ever, the announcement made clear. Where once the data could be used for any reason and held forever, now it must fall into six specific threat categories and irrelevant data is to be purged after five years. But the categories are broad enough that an intelligence officer could find justification to use a piece of information on a foreigner if he or she feels the need. The information need only have some relevance to counter-espionage, counterterrorism, counter-proliferation, cybersecurity, countering threats to U.S. or allied armed forces or personnel; and combating transnational criminal threats. The new policy also imposed more supervision over how intelligence agencies use the communications of Americans they acquire without individual warrants, making clear, for example, that such data may only be used to prosecute someone for "serious crimes" such as a murder or kidnapping, or national security crimes. But the changes stopped well short of the recommendations of a presidential task force, including one that data collected by the NSA without warrants should never be used against an American in court, and another that such data should only be searched using the name of an American with a specific court order naming that person. Robert Litt, general counsel for the Office of the Director of National Intelligence, said in a conference call with reporters that those ideas were deemed too restrictive. The result is that the private communications of Americans collected without warrants are still circulating around the government. Moreover, Mr. Obama's most significant proposal in response to the Snowden leaks – to end the NSA's bulk collection of domestic calling records – has not been enacted. The president wants Congress to pass a law, and Congress has balked. The NSA is still collecting the records, even though Mr. Obama could stop the practice on his own."
http://www.cbsnews.com/news/white-house-allows-nsa-bulk-data-collection-to-continue/
As Obama tightens surveillance guidelines, uncertainty lingers on NSA program
http://www.washingtonpost.com/world/national-security/as-obama-tightens-surveillance-guidelines-uncertainty-lingers-on-nsa-program/2015/02/03/f3862024-abc3-11e4-ad71-7b9eba0f87d6_story.html?wprss=rss_national
NSA critics underwhelmed by Obama's reforms
"…The few administrative reforms unveiled by the Obama administration in a report on Monday hardly merit notice, Sen. Ron Wyden (D-Ore.) said. "My first impression on reading this report is it's hard to see much 'there' there," he said in a statement. "When it comes to reforming intelligence programs and protecting Americans' privacy, there is much, much more work to be done."  Neema Singh Guliani, a lobbyist with the American Civil Liberties Union, said that the handful of limits on agencies' collection and storage of people's data "do no more than tinker around the edges." "The documents clearly show that the government continues to stand by a number of its troubling mass surveillance policies, despite mounting evidence that many of these programs are ineffective," she added. "The report released today underscores the need for action by Congress and the courts to fully reform the NSA." Similar disappointment came from the Electronic Frontier Foundation — which called the new reforms "weak" — and from the Brennan Center for Justice, where Elizabeth Goitein said the changes are far short of the "fundamental course correction" needed. Obama's changes, which were included in a report from the Office of the Director of National Intelligence, would add new limits to the National Security Agency's ability to hold onto data that was found to be irrelevant to one of six specific types of threats. The move would also add new transparency to National Security Letters sent by the FBI and elevate a new oversight review of spying on foreign targets."
http://thehill.com/policy/technology/overnights/231657-overnight-tech-nsa-critics-underwhelmed-by-obamas-tweaks
NASA, Obama Pitch Mission To Europa To Look For Life
"The President and NASA say they're committed to exploring Europa, which many astrobiologists believe might be the best place to look for life beyond Earth. At least, that's the message that was sent loud and clear on Monday when the White House included in its proposed 2016 budget for NASA over $1.3 billion "for Planetary Science including formulation of a mission to Jupiter's moon Europa." Why Europa, a distant and frozen world of ice and rock? Because it's suspected to have an interior liquid ocean that might answer that existential question about life beyond Earth. "For the first time in the history of humanity we have the tools and technology and capability to potentially answer this question, and we know where to go to find it." NASA's Kevin Hand said last year. "Jupiter's ocean world, Europa."
http://www.forbes.com/sites/ericmack/2015/02/03/nasa-obama-pitch-mission-to-europa-to-look-for-life/
School nutritionists to Congress: Michelle Obama's lunch laws have to go
"The School Nutrition Association and its 55,000 member food service professionals sent a clear message to Congress about the state of the nation's cafeteria offerings to kids: First lady Michelle Obama's regulations have got to go, they said. In a 2015 Position Paper, the SNA suggested Congress amend the Healthy, Hunger-Free Kids Act of 2010 — so kids aren't so hungry, EAG.org reported. Basically, the organization requested lawmakers to take a second look at the law and loosen some of the calorie, fat and sodium regulations. Perhaps then, the group argued, more children would go back to buying school lunches. "USDA data shows that since the new rules were implemented, 1.4 million fewer children choose school lunch each day," EAG.org reported. "Declining student participation reduces meal program revenue for schools already stressed by higher food and labor costs under the new regulations." SNA also said the federal lunch regulations were also proving costly to taxpayers. "USDA estimates the new rules add $1.2 billion to the cost of preparing school meals in Fiscal Year 2015 alone," the report says, EAG.org reported. "As a result, only half of school meal program operators anticipate their programs will break even at the end of this school year, according to a recent SNA survey." A separate report found similarly — that the regulatory atmosphere was creating a costly situation for schools and taxpayers. EAG.org reported that Cornell and Brigham Young University found that the requirement that students take a fruit or vegetable with their lunches — even if they don't want it — is adding an extra $684 million to the food waste category."
http://www.washingtontimes.com/news/2015/feb/3/school-nutritionists-to-congress-michelle-obamas-l/?utm_source=RSS_Feed&utm_medium=RSS
Former Obama Adviser: We Should Tax Fat People By Body Weight
"Jonathan Gruber, long credited as the architect of Obamacare, once discussed the necessity of taxing fat people by body weight in order to fight obesity. "Ultimately, what may be needed to address the obesity problem are direct taxes on body weight," Gruber wrote in an essay for the National Institute for Health Care Management in April 2010, just months after helping design Obamacare with the president in the Oval Office and during the period in which he was under contract as an Obama administration consultant. "While it is hard to conceive of this approach being a common public policy tool in the near term, such taxation may be happening indirectly through health insurance surcharges," he wrote. "Currently, employers may charge up to 20 percent higher health insurance premiums for employees who fail to meet certain health-related standards, such as attaining a healthy BMI." "The new health reform legislation increases this differential to 30 percent, with the possibility of rising to 50 percent. Results of programs that use differential premiums to impose direct financial penalties for obesity will bear watching in the future."
http://dailycaller.com/2015/02/03/former-obama-adviser-we-should-tax-fat-people-by-body-weight/
GOP to take on Barack Obama at Ash Carter hearing
"Ash Carter will be in the witness hot seat at his confirmation hearing Wednesday, but it's President Barack Obama who will really be on trial. Republicans who now control the Senate Armed Services Committee plan to make Carter's confirmation hearing to become defense secretary all about the commander in chief, using the daylong grilling as a forum to excoriate the president's foreign policy and national security strategy. "It's an opportunity to showcase how miserable a failure his foreign policies are, and if Ash Carter doesn't recognize it's not working, he's going to have a hard time," Sen. Lindsey Graham (R-S.C.) told POLITICO. "Clearly, it's not working." Republicans have several reasons to zero in on Obama at Carter's hearing. First, the former deputy defense secretary's confirmation is all but certain in the Senate. He's respected on both sides of the aisle. And he's earned praise even from Republicans who routinely vote against the president's nominees — and who went after Chuck Hagel's record at his now infamous confirmation hearing two years ago. More important, Carter's hearing provides a high-profile venue for Republicans to detail what they see as the president's across-the-board foreign policy failures, setting the table for the 2016 presidential race in which the GOP is eager to take back foreign policy as a winning issue…"
http://www.politico.com/story/2015/02/ash-carter-senate-hearing-114846.html
Ashton B. Carter expected to win easy approval as new U.S. defense secretary
"Facing no significant opposition on Capitol Hill, Ashton B. Carter is expected to win easy approval from the Senate to become the next secretary of defense. But when he appears for his confirmation hearing Wednesday, he's still likely to face a grilling from lawmakers — about President Obama's national security policies. Carter, 60, a physicist who previously served as the No. 2 official at the Pentagon, has earned bipartisan words of praise from senators with whom he has met privately in recent weeks. Yet Republican members of the Senate Armed Services Committee have made clear that they intend to press Carter about the wisdom of the White House's strategy for conflict zones including Afghanistan, Syria and Ukraine."
http://www.washingtonpost.com/world/national-security/ashton-b-carter-expected-to-win-easy-approval-as-new-us-defense-secretary/2015/02/03/e95eb8e4-abec-11e4-ad71-7b9eba0f87d6_story.html?wprss=rss_national
Ashton Carter will prioritize terrorist safe havens, foreign fighters
"President Obama's nominee for defense secretary will tell Congress on Wednesday that he is wary of Islamic State militants trying to establish a foothold in Afghanistan and leery of foreign fighters that are spilling out of North Africa to support the extremist group. Proposed Pentagon chief Ashton Carter is already signaling to lawmakers that instability in such countries as Libya and Yemen may require additional counterterrorism operations similar to the ones being conducted by the U.S. military on the Pakistan and Afghanistan border."
http://www.washingtontimes.com/news/2015/feb/3/ashton-carter-will-prioritize-terrorist-safe-haven/?utm_source=RSS_Feed&utm_medium=RSS
Pentagon chief nominee calls for stability in defense budget
http://www.washingtontimes.com/news/2015/feb/3/pentagon-nominee-says-military-should-spend-more-c/?utm_source=RSS_Feed&utm_medium=RSS
The GOP's Orrin Hatch Problem
"Did the 2014 midterms really happen? Less than three months after a red tide rolled over the country, the Senate Republican Rollover Caucus is back to its default position in Washington, D.C.: Hands up, bow down. Last week, senior GOP supplicant Sen. Orrin Hatch announced that he will support the confirmation of President Obama's attorney general nominee, Loretta Lynch. He praised her "qualifications" and decried the Justice Department's previous leaders who "have facilitated executive abuses by this president rather than upholding the rule of law." Guffaw. A Utah Republican, Hatch was one of the biggest, fattest facilitators of that lawlessness from the first days of the reign of Obama. Beltway amnesia among entrenched incumbents is a chronic disorder. "I like Barack Obama and want to help him if I can," Hatch declared in January 2009, just weeks before the Senate voted on President Obama's attorney general nominee, career corruptocrat Eric Holder. In the interest of "comity," Hatch and 16 other Senate Republicans backed Holder, despite his long, sordid history of questionable ethics and national security-undermining politicking in the Clinton administration — from the Marc Rich pardon scheme with former White House counsel Jack Quinn to the clemency deal for 16 members of the violent terrorist groups Fuerzas Armadas de Liberacion Nacional (FALN) and Los Macheteros, which the FBI had linked to more than 130 bombings and six murders. With the blessing of Senate Republican enablers, Holder went on to preside over the bloody malfeasance of the Fast and Furious scandal; the Gitmo jihad evacuations and recidivist release program; installment of far-left lawyers who had represented our worst enemies; and the establishment of a "culture of hostility" toward Justice Department employees committed to election integrity, immigration enforcement and equal treatment under the law. Now, Holder's Senate GOP handmaidens are shocked and dismayed at the cesspool Holder is leaving behind. Their solution? Replacing him with a woman who explicitly championed and defended Obama's executive power grabs on illegal immigration, crusaded for the manufactured "right" of illegal aliens to work in the U.S., and refused to answer GOP Sen. Ted Cruz's questions last week about whether any limits on a president's executive discretion to choose or ignore laws (Tax law? Labor law? Environmental law?) exist at all. Beltway Republican poseurs claimed a victory for the right after the 2014 midterms. But conservatives knew the crusty barnacles who habitually use and abuse grassroots voters would immediately revert to form. Or rather: formlessness. Let's face it: Seven-term incumbent Hatch embodies everything that's wrong with the GOP brand. He's a mascot for the Big Government Republican parade and masquerade of career politicians who stand for nothing and roll over for everything."
http://www.realclearpolitics.com/articles/2015/02/04/the_gops_orrin_hatch_problem_125491.html
Marco Rubio uses subcommittee gavel to challenge Obama's Cuba policy
If U.S. tourists can travel there, he said, 'every penny they are spending' will likely 'end up in the hands of the Cuban regime.'
"Marco Rubio wanted an answer: Would the United States limit its meetings with democracy activists as a condition for the Cuban government allowing an embassy in Havana? The new Cuban-American chairman of the Senate Foreign Relations Committee's Western Hemisphere panel, in his first hearing with a gavel, was determined to get a commitment from the State Department's Roberta Jacobson that this would not happen as the U.S. steps toward normalizing relations with Cuba. The potential 2016 presidential hopeful asked Jacobson three times to respond to remarks this week from a Cuban official who said one condition for opening a full-fledged embassy would be an agreement to restrict the movement of U.S. diplomats. Could Jacobson state definitively that the U.S. would never limit its meetings with democracy activists as part of a deal? "We would not accept that condition," Jacobson, the assistant secretary for Western Hemisphere affairs, said at first. "We could not accept not meeting with democracy activists and with the broadest swath of people possible," she added. This was not good enough for Rubio on what he called a "simple" question. Yes or no? "I can't imagine we would go to the next stage of our diplomatic relationship with an agreement not to meet democracy activists," Jacobson said. The exchange ended as Rubio's round of questioning came to a close, in a hearing packed as tight as a subway car with reporters and Congress-watchers. But Rubio wasn't done: He launched into another round of questions an hour later, then brought in democratic activists from Cuba as witnesses, including Rosa Maria Payá, the daughter of a dissident many believe was slain by the Cuban government."
http://www.politico.com/story/2015/02/marco-rubio-cuba-obama-policy-114864.html
Marco Rubio to preside over hearing on U.S.-Cuba policy
http://www.washingtontimes.com/news/2015/feb/3/marco-rubio-preside-over-hearing-us-cuba-policy/?utm_source=RSS_Feed&utm_medium=RSS
Senate passes veterans suicide prevention bill, sends to Obama
"Saying dozens of veterans commit suicide each day, senators on Tuesday passed a bill to improve mental health care at the VA, sending the measure to the president for his signature. The bill, named the Clay Hunt Suicide Prevention Act after former Marine sniper who committed suicide after struggling to get care at the VA, has been a priority for veterans organizations and enjoyed universal support, passing 99-0."
http://www.washingtontimes.com/news/2015/feb/3/senate-passes-veterans-suicide-prevention-bill-sen/?utm_source=RSS_Feed&utm_medium=RSS
Obama Hints at New Approach to Congress | Procedural Politics
"President Woodrow Wilson was affectionately known as, "the schoolmaster in politics," and "the professor." President Barack Obama, a great admirer of his progressive predecessor, might better be called, "the professor above politics" given his aversion to working with Congress. However, when he committed to Republicans in this year's State of the Union address to seek out their ideas and "work with you to make this country stronger," there was reason to think he really meant it, notwithstanding similar pledges in the past."
http://blogs.rollcall.com/beltway-insiders/obama-hints-at-new-approach-to-congress-procedural-politics/?dcz=
Obama Admin Grants Immunity To CDC Scientist That Fudged Vaccine Report…Whistleblower Plans To Testify Before Congress
"The Obama administration has granted whistleblower immunity to a federal government scientist that claimed he intentionally omitted information in a study that could have shown a race-based link between vaccines and childhood diseases including autism. That scientist, still employed by the Centers for Disease Control and Prevention, is working closely with a congressman's office to tell his story to lawmakers on Capitol Hill. No official study has ever linked childhood vaccinations to serious mental defects or to autism or related disorders. Currently, controversy engulfs presidential contenders Chris Christie, Rand Paul and also Hillary Clinton after their past statements suggesting a possible vaccine-to-illness link were publicized this week in the midst of a measles outbreak. In 2004, Dr. William S. Thompson worked on a report for the CDC's National Immunization Program. That report, which ran in the "Pediatrics" medical journal, came to the conclusion that there's no link between vaccines and autism and that no racial group is more likely to be damaged by vaccines. But Thompson said that he and other CDC scientists intentionally fudged the results, manipulating the pool of children they analyzed and limiting the proper number of African-American children from participating. The authors limited black children from showing up in the results by excluding babies with a state of Georgia birth certificate."
http://dailycaller.com/2015/02/03/obama-admin-grants-immunity-to-cdc-scientist-that-fudged-vaccine-report-whistleblower-plans-to-testify-before-congress/
Obama approval above 50 percent in five states in 2014
"President Obama's approval rating was above 50 percent in five states in 2014, a year in which his ratings hovered in the low- to mid-40s and in which his party lost control of the U.S. Senate after the November midterm elections. Massachusetts gave him the highest rating at 53.4 percent, followed by his home state of Hawaii at 52.5 percent, Maryland at 51.9 percent, New York at 51.6 percent and California at 50.5 percent, Gallup said. His approval rating of 19.3 percent in Wyoming was the lowest among the states, and was followed by West Virginia at 22.3 percent, Idaho's 25.1 percent, Utah's 28.3 percent and Oklahoma's 30 percent. Mr. Obama's overall rating fell nationally from 46.5 percent in 2013 to 42.4 percent in 2014. He appeared to lose a bit more ground in a handful of states relative to peak ratings in 2009 and 2012, including Iowa, Indiana, Missouri and Kentucky. Mr. Obama's state job approval in Virginia, Florida, Oregon and Georgia has matched the national average or come within 2 percentage points in each year since 2009. "Obama ran into political and economic headwinds in 2014 that conspired to make his average job approval rating for the year his lowest yet," Gallup's Lydia Saad wrote. "Because that was reflected in declines in most state ratings, the basic geographic pattern of his strengths and weaknesses remained about the same. However, the handful of states showing greater-than-average declines bear watching in 2015, because if this continues, and if the Democratic standard-bearer inherits these problems, that could have implications for 2016."
http://www.washingtontimes.com/news/2015/feb/3/obama-approval-above-50-percent-five-states-2014/?utm_source=RSS_Feed&utm_medium=RSS
President Bush's DHS Head Tom Ridge Endorses Jeb For President: "No Question"
"The first Secretary of Homeland Security, Tom Ridge (2003-2005), joins Ora.tv's PoliticKING with Larry King to endorse Jeb Bush for president.
LARRY KING, ORA TV: A little politics, do you have a favorite among the 600 republican potential nominees.
FMR. DHS SEC. TOM RIDGE: Well Larry it's still a subject of mine. You're always happy to retire undefeated, 8-0, but I've got to keep my head in the game. First of all, Larry I'm governor-centric. So I'm feeling really good about the number of really quality governors that we have in this upcoming election. But, I think the governor of a pretty complex state like Florida, a governor who has a great track record, a governor who's into the problem solving business, and he's done a great job, someone I'm fully — what little credibility or what little traction I may have politically left after all those years. I'm pleased to send it and let Jeb Bush use it however he sees fit.
KING: So you're endorsing him?
RIDGE: No question about it."
http://www.realclearpolitics.com/video/2015/02/03/president_bushs_dhs_head_tom_ridge_endorses_jeb_for_president.html
RICK PERRY'S FINANCIAL ADVANTAGE OVER PRIOR PRESIDENTIAL COMPETITORS
http://www.breitbart.com/texas/2015/02/03/rick-perrys-financial-advantage-over-prior-presidential-competitors/
Michael Moore and Mark Ruffalo really want Elizabeth Warren to run for president
http://www.washingtonpost.com/blogs/the-fix/wp/2015/02/03/michael-moore-and-mark-ruffalo-want-elizabeth-warren-to-run-for-president/
Obama 2012 campaign manager on Hillary Clinton: 'It's her turn. I think it's her time'
http://www.washingtontimes.com/news/2015/feb/3/obama-2012-campaign-manager-hillary-clinton-its-he/?utm_source=RSS_Feed&utm_medium=RSS
Young people will hit the polls in 2016, and they want Hillary
"Young people are planning to turn out the vote in 2016. And they have a clear choice at this point about who they want to be the nation's next president. Those are some of the highlights from Fusion's Massive Millennial Poll, which surveyed 1000 people aged 18-34 about everything from politics to dating to race issues. The poll provides a barometer of millennials' priorities and preferred candidates ahead of the 2016 presidential election. (Click here for more poll stories.) For one thing, they say they're increasingly engaged ahead of the all-important election — but it's also clear they're not very well-informed. And they think government can help them, particularly in an area where they've struggled to get ahead — in their jobs. Young people are 'ready for Hillary' Right now, young people want former Secretary of State Hillary Clinton to become the nation's first female president in 2017. Clinton is the top choice among young Democrats and handily beats the GOP challenger who currently gets the highest percentage of the youth vote, 2012 nominee Mitt Romney, according to the survey. Romney last Friday said he would not run for the third time, putting Republicans in a fresh scramble to find a candidate who can compete with Clinton…"
http://fusion.net/story/41972/fusion-poll-millennials-politics-hillary-clinton-jeb-bush-election-2016/
THE 'COOL KIDS' CANDIDATE: ELIZABETH WARREN
"The progressive revolution won't be televised. But you can dance to it, if you can get invited to a party in the right Chinatown loft. Celebs and sorta-celebs always know what's best for the 99 percent, so they gathered recently to discuss how they can ram Democratic Sen. Elizabeth Warren down your throat. Just don't ask them to share what they're nibbling on: "charred broccoli with roasted eggplant and a meatless 'Superiority Burger,'" as Vanity Fair magazine puts it. "Superiority" being the operative word. About 150 "cultural tastemakers are lending their talents, their connections, or even just their names in hopes of making enough noise to convince Warren that she should take on Hillary Clinton, nominee presumptive, in the Democratic primary," Vanity Fair reports. They recently huddled in that center of progressive populism, "the capacious Chinatown loft of filmmakers Julie Pacino (daughter of Al) and Jennifer DeLia." The story includes an exclusive video from actor Mark Ruffalo. Well, not that exclusive; it was set to be shown at this "Artists for Warren" party, but got dropped because of technical errors. Anyway, "If she primaries and doesn't win the primary, she will at least push the conversation more toward the progressive values that we all share," Ruffalo explained. Indeed. And nobody understands progressivism like Mark Ruffalo.  He's experienced it firsthand."
http://www.breitbart.com/big-government/2015/02/02/the-cool-kids-candidate-elizabeth-warren/
Southern Democrats Should Just Forget About 2016
In Arkansas and West Virginia, Dems don't see a comeback without at least an extra two years of distance from Obama.
http://www.nationaljournal.com/politics/southern-democrats-should-just-forget-about-2016-20150202
Benghazi committee to review secret tapes on Clinton's role in Libya war
"The special congressional committee probing the Benghazi terror attacks plans to review secretly recorded tapes that reportedly raise questions about then-Secretary of State Hillary Clinton's role in the 2011 U.S. military intervention in Libya.  The Washington Times first reported that Rep. Trey Gowdy, R-S.C., chairman of the House committee, told his staff to review the materials. The newspaper previously reported that the audio tapes showed Pentagon officials were so concerned with Clinton's push in 2011 to back Libyan rebels against Muammar Qaddafi that they opened their own back-channels with Qaddafi to try and prevent the U.S. from entering the civil war.  "Chairman Gowdy and the committee are aware of the details reported by The Washington Times, and we are reviewing them as part of the committee's inquiry into Benghazi," Benghazi committee spokesman Jamal Ware said in a statement, confirmed by FoxNews.com.  The decision could open up a new aspect of the Benghazi investigation, which is focused on the 2012 terror attack on the U.S. compound that killed four Americans, at a time when Clinton is moving toward a 2016 White House run. Clinton also may be called in the coming months to testify.  Gowdy said previously he may call Clinton as a witness, and according to the top Democrat on the panel, Clinton already has agreed to do so if she's asked.  Clinton's State Department has been under scrutiny for the level of security at the U.S. compound, and for efforts to initially describe the attack as a demonstration turned violent. The newly reported tapes deal with the intervention by the U.S. and its allies in 2011."
http://www.foxnews.com/politics/2015/02/03/benghazi-committee-to-review-secret-tapes-on-clintons-role-in-libya-war/
House Benghazi committee to review secret Hillary tapes on Libya
http://www.washingtontimes.com/news/2015/feb/2/hillary-clinton-libya-tapes-set-house-benghazi-com/
Obama: Coalition will redouble efforts to destroy ISIS
http://www.cbsnews.com/videos/obama-coalition-will-redouble-efforts-to-destroy-isis/
"Special Report" Panel: How Could Obama Say He Is Doing "All He Can" To Fight ISIS
http://www.realclearpolitics.com/video/2015/02/03/special_report_panel_how_could_obama_say_he_is_doing_all_he_can.html
White House Says 'Foreign Fighters,' Not Just Radical Islam, Will Be Main Focus of 'Extremism' Summit
"White House press secretary Josh Earnest said President Barack Obama's upcoming summit on "countering violent extremism" will not focus specifically on Islamic extremism but on "the threat of foreign fighters" as a whole. Speaking on the same afternoon that the Islamic State released a gruesome video showing a captured Jordanian air force pilot being burned alive, Earnest said: "There is this persistent problem that the president has been concerned about for some time, this issue of foreign fighters, and the success that organizations like ISIL have had in radicalizing people all across the globe." Asked directly whether the summit's focus would be on Islamic extremism, Earnest said it would be part of but not the whole picture. "We certainly have significant concerns, and they are well justified about the kind of radicalization efforts that are being targeted at the Muslim community and that there are Muslim children in particular who are at grave risk," he said. "But they are not the only ones at risk. We have talked about other violent extremists who are not Muslims who have carried out acts of violence in this country. We are interested in countering those as well. I'd be surprised if anybody thought that was not a worthy endeavor."
http://www.theblaze.com/stories/2015/02/03/white-house-says-foreign-fighters-not-just-radical-islam-will-be-main-focus-of-extremism-summit/