News Briefing for Wednesday, April 8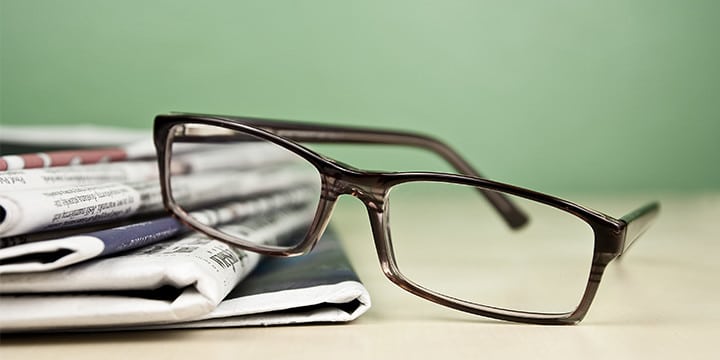 TEA PARTY PATRIOTS:
TEA PARTY PATRIOTS EXCITED BY PAUL PRESIDENTIAL ANNOUNCEMENT
"Tea Party Patriots co-founder Jenny Beth Martin expressed excitement at Sen. Rand Paul's presidential run Tuesday. "It's exciting to see another energetic, visionary conservative enter the contest for the 2016 nomination," Martin said in a statement. "Sen. Paul has been at the forefront of the liberty movement, and he will do a lot to shape the debate as the GOP field expands." Paul was part of the Tea Party wave when he was first elected to the Senate from Kentucky in 2010. He officially announced his presidential candidacy Tuesday. "Rand Paul knows that the paths to prosperity and individual liberty are one and the same; to get there we need a transformational reduction of the role of government in Americans' lives," Martin added. She continued, saying the Paul is a factor in the grassroots movement, given his appeal to your people, adding that Tea Party Patriots "look forward to seeing his plan for advancing personal freedom, economic freedom and a debt-free future." Martin concluded by praising the location of his presidential announcement: the Galt House hotel in Louisville, Kentucky. "And when Rand Paul announces his candidacy at the Galt House, well, he's won Headline of the Day," she said…"
http://www.breitbart.com/big-government/2015/04/07/tea-party-patriots-excited-by-paul-presidential-announcement/
Republican Rand Paul announces presidential run
"…The GOP primary could pit Paul, Cruz and Rubio against each other as they vie for the votes of Tea Party supporters who backed them for the Senate. But the competition is viewed as healthy for Republicans eager to take back the White House. "It's a positive thing that so many potential candidates do support our values," said Jenny Beth Martin, co-founder of the Tea Party Patriots. "It shows our values are once again front and center in the political discussion in America."…"
http://www.freep.com/story/news/politics/2015/04/07/rand-paul-president-2016-election/25400285/
2016 hopefuls Paul, Cruz, Rubio hope there's enough tea to go around
"After a rough 2014 election season in which most of their candidates were shellacked in Republican primaries, tea party leaders said the trio in the presidential contest shows their movement still has life. "The fact that the first three Republican candidates are going to be candidates that ran for the U.S. Senate and were elected to the U.S. Senate on tea party values and now intend to run for the presidency on tea party values shows the strength and maturity of the movement," said Jenny Beth Martin, president and co-founder of the Tea Party Patriots…
http://www.washingtontimes.com/news/2015/apr/7/rand-paul-ted-cruz-marco-rubio-battle-for-tea-part/
Strategists: Disenchanted GOP Voters Could Give Paul 2016 Triumph
"….The three are first-term senators who all entered Congress in the tea party wave of 2010. "It's exciting to see another energetic, visionary conservative enter the contest for the 2016 nomination," said Jenny Beth Martin, co-founder of the Tea Party Patriots. "Sen. Paul has been at the forefront of the liberty movement, and he will do a lot to shape the debate as the GOP field expands." As many as 20 Republicans could be vying for the nomination before the Iowa caucuses in February…"
http://www.newsmax.com/Newsfront/rand-paul-disenchanted-republican-voters/2015/04/07/id/637060/
HEALTHCARE:
Obamacare 40% Cadillac Tax Hits No Frills Plans Too. Like Your Plan, Keep Your Plan?
"In 2010, House Speaker Nancy Pelosi urged passage of Obamacare so we could find out what's in it. We found many new taxes, but in 2010, few worried about the Cadillac tax that was delayed until 2018. Besides, it would apply only to truly rich plans for the most elite. The numbers no longer seem so elite. The tax applies to individual health plans worth more than $10,200 and family plans worth more than $27,500. They are hit with a whopping 40% excise tax. Former Obamacare adviser Jonathan Gruber gloated that rising medical costs would ensure that the Cadillac tax would all but eliminate tax deductible company provided health insurance. Mr. Gruber even said President Obama was in the room when the Cadillac tax lie was created. 2018 now seems close and the Cadillac tax is looming. Many Democrats and Republicans may be curiously aligned in considering repealing it. Politico has an in-depth story on the Cadillac tax, noting that repealing it would cost $87 billion. Even so, the 40% excise tax will clearly be a catastrophe. Rep. Frank Guinta (R-N.H.) introduced legislation to repeal it. Companies and unions must plan ahead as they negotiate benefits…"
http://www.forbes.com/sites/robertwood/2015/04/07/obamacare-40-cadillac-tax-hits-no-frills-plans-too-like-your-plan-keep-your-plan/
Tax season surprises could roil Obamacare
"The first tax season with Obamacare is drawing to a close on April 15, and "surprises" in some taxpayers' refunds may affect how many people enroll in health insurance through the program in the future, experts said. President Obama's healthcare law offers subsidies in the form of tax credits to help individuals purchase insurance. The credits are available either when they sign up for coverage or as part of their tax refunds. Because the credits are calculated based on income, for those receiving financial assistance in advance, any changes to earnings between the time individuals apply for Obamacare and the time they file taxes could mean they have to pay back some of the subsidies by forgoing all or part of their refunds. Tax preparer H&R Block has estimated about 52 percent of Obamacare customers who received advanced credits will have to pay at least part of them back. Experts said that the process of matching Obamacare tax credits with reported income, known as "reconciliation," could have an impact on enrollment. "Some unexpected surprises could make more people skittish," said Larry Levitt, senior vice president of the nonpartisan Kaiser Family Foundation. "I think the better response would be for people to be conscientious about reporting changes in income throughout the year, which would minimize refunds or repayments." But that can be hard to do…"
http://www.washingtonexaminer.com/tax-season-surprises-could-roil-obamacare/article/2562619?custom_click=rss
If you hated tax day before ObamaCare . . .
"This year, ObamaCare is making the least popular day — April 15 — even worse.
For about one in four tax filers, it's turning out to be a nightmare, with extra paperwork and penalties. And for high earners or anyone selling a piece of property or business, ObamaCare means higher taxes. If you enrolled in ObamaCare in 2014 and got a subsidy to pay for it, you're at risk of losing your refund. Surprise: You may even owe Uncle Sam money. Only 4 percent of people who signed up for ObamaCare got the correct subsidy, so a whopping 96 percent will see their tax bill adjusted, some up and others down. Who would design a system that's right only 4 percent of the time? Worse, the IRS sent out bungled subsidy information to some 800,000 filers, and now nearly all of them are being told they'll have to wait, maybe until Oct. 15, to straighten it out. Too bad if they need their refund to make a mortgage payment. And good luck getting help from IRS staff. Even IRS Commissioner John Koskinen admits the agency is answering only 43 percent of calls, and that's after an average of 26 minutes on hold. No matter what your politics, you've got to agree this isn't working. This is the first tax day when all filers will have to attest that they and their family members had coverage throughout 2014, or pay a penalty. If you lacked coverage last year and want to avoid a penalty, you'll have to fill out a new Form 8965. So put your weekend plans on hold. The instruction manual for that form is 12 pages long. For 2014, the penalty is 1 percent of adjusted household income, up to the cost of the lowest priced ObamaCare plan (about $5,000 for an individual). A single person earning $40,000 a year will have to pay a $298.50 penalty. To figure out precisely what you owe, use the "shared responsibility payment" work sheet in Form 8965's instruction book. The penalty doubles to 2 percent in 2015 and then rises to 2.95 percent in 2016…"
http://nypost.com/2015/04/07/if-you-hated-tax-day-before-obamacare/
ObamaCare Individual Mandate Will Bite Dems In 2016
"Democrats are sometimes accused of backing policies that essentially buy off modest-income voters with government handouts. But a policy that does the opposite — ObamaCare's individual mandate — is ramping up just in time for 2016. Individual mandate penalties are set to roughly triple from a minimum of $95 per person owed this tax season to a bill of at least $325 that will come due in early 2016. And the stakes will be even greater as voters go to the ballot box: A penalty due in 2017 of at least $695 per adult who goes uninsured and doesn't qualify for one of ObamaCare's hardship exemptions. Any slight chance that Democrats can avoid millions of working-class and middle-class Americans being hit with mandate penalties in an election year seemed to fade last week, as the Obama administration revealed that its tax-season enrollment extension started with a whimper. The last-ditch effort was meant to give people who found that they'd have to pay a fine when they filed their income taxes a final chance to avoid paying a much bigger penalty next year. But in the first two weeks of the extra period from March 15 to April 30, just 36,000 new signups followed that script. Enrollment Low Again – That followed an open-enrollment period in which 11.7 million people signed up for coverage, which was somewhat disappointing for ObamaCare backers. By the time those who don't pay are winnowed out, paid exchange enrollment is likely to slip below 11 million, more than 1 million below Congressional Budget Office projections. Just how many millions will have to pay a tax penalty, reducing their tax refund, is far from clear — and will be until the IRS discloses the number who paid a penalty this tax season. In 2014, CBO estimated that 4 million people who were uninsured in 2016 would pay penalties in 2017. That forecast implied that there would be somewhere in excess of 5 million paying penalties in 2016, since the ranks of the uninsured are expected to shrink pretty substantially after 2015 in response to the ramping of the individual mandate tax. Surprisingly Honest – But those figures come with a large margin of error. This year's enrollment has been weaker than CBO anticipated. Also, fewer people may cheat than CBO expects, by failing to voluntarily disclose that they were uninsured. H&R Block said in February that its tax-filing season data has been in line with its expectations, suggesting that "most taxpayers are accurately indicating their household insurance coverage status."
Customers paid a $172 tax penalty, on average, meaning that the 1% of taxable income alternative exceeded the minimum $95 fine. That suggests that fines will average $400 or more next year, when those penalized will owe at least 2% of taxable income, or a minimum of $325.
In 2016, the individual mandate penalty levied the following year will be the greater of $695 or 2.5% of taxable income. The biggest wild card may be the employer coverage take-up by modest-to-moderate income individuals — especially young adults — who have been uninsured. This group didn't get a special signup extension and generally would have faced an enrollment deadline before tax season…"
http://news.investors.com/Politics-ObamaCare/040715-746760-obamacare-individual-mandate-hurt-democrats-in-2016.htm?p=2
Cantor: GOP plan for ObamaCare will nix mandates
"Former House Majority Leader Eric Cantor (R-Va.) said Tuesday the Republican Party could have its first real chance to repeal ObamaCare mandates this year. Cantor said the GOP will have strong bargaining power on healthcare reform if ObamaCare loses in the Supreme Court. That could force the administration to make a major compromise. "The two sides are going to have to work with one another if there's going to be some resolution here," Cantor said in a Washington panel hosted by New York University. "Republicans are not going to accept a mandate." Cantor shared a stage with former Health and Human Services Secretary Kathleen Sebelius, who immediately argued that allowing healthcare reform was not possible without requiring broader participation in the marketplace. "If you get rid of pre-existing conditions, you need a mandate," Sebelius shot back. Eliminating the individual and employer mandates have been an increasingly big priority for Republicans in this year's GOP-controlled Congress. But Sebelius argued that popular policy ideas — such as protecting people with pre-existing conditions —  aren't possible without the mandates. "Unless you want a single-payer plan, if you want private insurance industry to survive, you have to tie that to a balanced risk pool," she said. Cantor said the administration will have to concede on some policy areas, facing pressure from governors and GOP congressional leaders. "Both sides are going to have to step up, and I think the sensitivity on the Republican side is going to be, 'We've got to roll back the sense that [the government] can fix all problems here,' " said Cantor, who was unseated in the 2014 election cycle. Both former leaders also warned of the impending doom that could result from the looming court case, King v. Burwell…"
http://thehill.com/policy/healthcare/238149-cantor-gops-court-plan-for-obamacare-will-nix-mandates
Federal Obamacare exchanges better at retaining, recruiting enrollees in 2015: Study
"Obamacare exchanges run by the federal government both retained a higher percentage of 2014 customers and added new ones at a better rate than states with their own portals, an analysis released Tuesday found. Avalere Health, a Washington-based consultancy, says 34 federal exchanges re-enrolled 78 percent of their 2014 customers in 2015, on average, through HealthCare.gov, while 11 state-run exchanges for which it had data retained 69 percent. Avalere said the discrepancy is hard to explain. One theory is that more state-exchange customers than federal ones over-reported their income in 2014 and then shifted onto Medicaid, the government health program for the poor. California, the largest state-run exchange, shifted 200,000 enrollees into the program for 2015, Avalere said, but cautioned it is unclear why the state-run exchanges would be disproportionately affected by the phenomenon. The federal exchanges increased enrollment by 61 percent from 2014 to 2015, to 8.8 million customers, while state-run exchanges upped enrollment by 12 percent, to 2.2. million, the study says. While large-scale federal exchanges in Florida and Texas increased enrollment by 62 percent and 64 percent, respectively, large state-run counterparts in California and New York increased their customer base by just 1 percent and 10 percent. "Federally-facilitated exchange states significantly outperformed their state-run counterparts in 2015," said Caroline Pearson, senior vice president at Avalere. "Some of the higher 2015 enrollment may be attributed to initial technological issues with HealthCare.gov that may have depressed 2014 enrollment, however that alone does not explain why state-run exchanges did so poorly, relative to the federally-facilitated exchange states."…"
http://www.washingtontimes.com/news/2015/apr/7/obamacare-exchanges-better-getting-enrollees-study/?utm_source=RSS_Feed&utm_medium=RSS
Income divide separates young Americans on Obamacare
"The rollout of Obamacare has led to a major drop in the uninsured rate among young adults, but the wealthier among that group saw the biggest decline first, according to a new study. The report, released Monday in the journal Health Affairs, also underscores that young adults remain more likely to lack health coverage than the general population, even several years into the Affordable Care Act. "They've always had this incredibly high rate of uninsurance," said Stacey McMorrow, an Urban Institute researcher and co-author of the report. But the rate has plummeted in recent years. In 2009, the year before the Affordable Care Act was passed into law, the uninsured rate among adults age 19 to 25 stood at 30 percent. By the second quarter of 2014, after open enrollment closed for the first year of Obamacare private insurance plans, the uninsured rate among that age group was 19 percent. Among the overall population, the uninsured rate stood at about 12.3 percent in early 2015. The sharp decline in uninsured rates among young adults happened at different times depending on their income levels, according to the study. From 2010 to 2013, young adults with higher incomes saw a disproportionate decrease in their uninsured rates, the result of an Obamacare provision that allows people under age 26 to stay on their parents' health plans. The uninsurance rate among that income group, who earn more than four times the poverty level, fell from 15.7 percent to just 6.1 percent during that three-year time frame, according to the report. Young adults who earned between 139 percent and 400 percent of the poverty level saw their uninsured rate drop from 37 percent to 26.4 percent. But young adults with low incomes, who earn 138 percent or less of the poverty level, saw no significant reduction in uninsurance rates in the first few years after that rule took effect. In 2014, however, young adults with either low or moderate incomes experienced significant reductions in their uninsured rate, the result of two other major provisions. Those provisions were the expansion of the Medicaid program to include more people, and the launch of government-run insurance exchanges selling subsidized health plans that went into effect that year, the study found…"
http://www.cnbc.com/id/102563400
Congressman faults ObamaCare for universities dropping student coverage
"Colleges and universities are making the decision to stop selling health insurance, leaving one congressman to blame it on the "poorly written" Affordable Care Act. In an interview with The Associated Press, Steven M. Bloom, director of federal relations for the American Council on Education, says the main driver of colleges getting out of the insurance business is a provision in ObamaCare that prevents students from using taxpayer subsidies to purchase school insurance. Brady, Kevin (R-TX)Throw in the rising cost of student insurance, the expansion of Medicaid in some states, and a provision that allows people under 26 to remain on their parents' health insurance, and you have some colleges and universities making the decision to stop offering health insurance to students. Congressman Kevin Brady (R-TX) opposes the idea and blames ObamaCare. In his Monday Morning Memo podcast, Brady recalls a town hall conversation he had with a college student who said she could not afford the ObamaCare plan she signed up for. The student's parents were on Medicare, which wasn't an option for her. "Another case of one-size-fits-all, Washington-knows-best healthcare continues to prove itself to be the wrong solution for Americans," the congressman said. Steven Bloom tells the AP that he has heard of instances where schools are reluctant to drop insurance coverage, "particularly in instances where states declined to expand Medicaid."…"
http://www.onenewsnow.com/politics-govt/2015/04/07/congressman-faults-obamacare-for-universities-dropping-student-coverage#.VSQ6XbqWvKA
Obamacare birth control challenge gets a hearing
"The next big Obamacare question of whether religious schools can duck the birth control mandate got another federal appeals court hearing on Tuesday. One of several similar lawsuits winding their way through the courts, this one is brought by two Baptist colleges that say the Obama administration hasn't provided enough of an out from having to provide birth control coverage for workers under Obamacare. Like other religious schools, hospitals and charities, East Texas Baptist and Houston Baptist argue they should be entirely exempted from that requirement. The administration has said if they don't want to pay for it, they can sign a form transferring that ability to a third-party insurer — but the groups say that still involves them in coverage for birth control they morally oppose. "The government is using East Texas Baptist and Houston Baptist's health plans to deliver drugs and devices they object to," said Diana Verm, counsel for the Becket Fund for Religious Liberty, the group representing the universities. "That's a violation of their religious liberty and the law."…"
http://www.washingtonexaminer.com/obamacare-birth-control-challenge-gets-a-hearing/article/2562655?custom_click=rss
Rand Paul Doesn't Mention Obamacare Repeal In 2016 Announcement
"Kentucky Sen. Rand Paul formally announced his presidential campaign Tuesday, and notably failed to mention a top target of GOP hopefuls: Obamacare. Paul has been vaunting his health care know-how while prepping his campaign, emphasizing his career as an ophthalmologist before running for office for the first time in 2010. But Paul overlooked the health-care law while listing a number of hot-button issues in his speech. In contrast, Texas Sen. Ted Cruz, the only other Republican to formally declare a 2016 campaign, took the time in his announcement last month to call for repealing "every word" of Obamacare. Cruz has made a name for himself by filibustering Obamacare funding for over 21 hours in 2013. Kentucky, Paul's home state and the locale of his speech, has a complicated relationship with the health-care law. It's one of the few GOP strongholds that created its own Obamacare exchange instead of leaving it to the federal government and the only Southern state to also expand Medicaid. While Kentucky's uninsured rate has dropped, largely due to the vast Medicaid expansion, the law remains unpopular in the state. The senator has consistently called for Obamacare's repeal, however, and features his opposition to the law on his campaign website…"
http://dailycaller.com/2015/04/07/rand-paul-doesnt-mention-obamacare-repeal-in-2016-announcement/
HSAs, not Obamacare, promote personal responsibility, Carson says
"Dr. Ben Carson, a potential presidential candidate and retired neurosurgeon, questioned the motivations behind the Affordable Care Act speaking in Manchester yesterday. "If you can control the most important thing a person has – their health and their health care – then you're well on your way to controlling every aspect of their life," he said. Before President Obama's signature health care law took effect, he said, 85 percent of people were satisfied with their health insurance – leaving only 15 percent looking for change. With "the amount of time and money we spent, we could have given that 15 percent the best plan anybody can imagine and still been in much better shape," said the renowned former director of pediatric neurosurgery at Johns Hopkins Hospital, who was the first person to successfully separate conjoined twins joined at the head. "It makes me wonder about the motivations. Can people really be that dense, or do they have other motivations in mind?" he said, speaking at a gathering of the National Cultural Diversity Awareness Council at the Radisson Hotel. Carson said he was brought up in poverty by a mother working multiple jobs, leaving at 5 a.m. and returning at midnight. In spite of her struggle, he said, she didn't seek welfare benefits because "she noticed most people she saw go on welfare never came off of it." In many places across the country, it's easier to "cultivate all the various entitlement programs and live on that than it is to work a minimum wage job," Carson said, adding that the system is an incentive for people to not work and therefore not develop their skills. He said "trillions and trillions of dollars" have been spent "since the Great Society programs of the '60s," resulting in more people on food stamps, more people in poverty, more broken families, more crime and more incarceration. "Everything that was supposed to be better is much worse," he said. "Intelligent people would look at that and say, 'Hmm, maybe we need to change course.' And people who perhaps have lost their cerebral connection would not think that. They would say, 'We need to throw more money at it.' " There's a silent, logical majority in the country, Carson said, who need to speak up if that course is to change. The health care debate is critical, he said…"
http://www.concordmonitor.com/news/politicalmonitor/16406147-95/hsas-not-obamacare-promote-personal-responsibility-carson-says
Top Legislator Says The VA Won't Get A Dime More Of Taxpayer Funds Until It Shapes Up
"Republican Rep. Jeff Miller said Congress "will not authorize another dime" for the Department of Veterans Affairs' hospital in Denver until the VA "takes it seriously." The VA thinks it needs around $830 million to finish construction of the state-of-the-art hospital. Just last year, VA officials estimated that the new Denver hospital would open in May 2015 and cost only $630 million dollars. That estimate has since been shattered. Deputy VA Secretary Sloan Gibson recently sent a letter to Miller, chairman of the House Committee on Veterans' Affairs, saying the total cost will amount to $1.73 billion. According to Gibson, the department will need Congress to authorize an additional $830 million. Miller isn't interested. "VA's handling of the Denver construction fiasco has been a case study for how not to handle a crisis, and that remains true to this day," Miller said in a statement to The Daily Caller News Foundation…"
http://dailycaller.com/2015/04/07/top-legislator-says-the-va-wont-get-a-dime-more-of-taxpayer-funds-until-it-shapes-up/
VA Reform: Another Obama "Success Story"
http://www.realclearpolitics.com/articles/2015/04/08/va_reform_another_obama_success_story_126182.html
IMMIGRATION:
Democrats push to extend health, legal rights to immigrants
"Responding to federal inaction over immigration reform, California Democrats on Tuesday will propose a package of 10 bills that would extend health care, legal rights and business protection to immigrants who are illegally living in the state. Assembly Speaker Toni Atkins, D-San Diego, and Senate President Pro Tem Kevin de Leon, D-Los Angeles, will lead the majority party's push to expand health coverage to all Californians, regardless of their immigration status, although they are not proposing any funding to pay for the extensions. The package includes help for immigrants to apply for legal status if they have been a victim of a crime and assistance for the recent surge of immigrant children crossing the border to stay in the country, according to a legislative source who was briefed on the proposal but not authorized to discuss it before its release. Another bill bans businesses from discriminating against a person on the basis of their immigration status, citizenship or language. Other bills seek to establish a state agency to help newly arrived immigrants, protect immigrants from unscrupulous employers and extend legal protections to avoid detention and deportation, according to a written summary of the legislation. Democrats who control the governor's office and both chambers of the Legislature have said they want to find ways for immigrants to come out of the state's economic shadows. Senate Minority Leader Bob Huff, R-Diamond Bar, questioned the costs…"
http://www.washingtontimes.com/news/2015/apr/7/democrats-push-to-extend-health-legal-rights-to-im/?utm_source=RSS_Feed&utm_medium=RSS
Previously Deported Immigrants Can Now Enter the U.S. on Taxpayers' Dime
They can also receive a wide variety of federal benefits once they arrive.
"In 2014, unaccompanied alien children from Central America walked across America's southern border in droves. This year, the U.S. government will pay for unaccompanied alien children to be flown into the country, even if they were convicted of a felony, and furnish them with federal benefits to boot. It sounds outlandish, so how is it happening? It's called the In-Country Refugee/Parole Program for Central American Minors, and the State Department and the Department of Homeland Security introduced it on November 14, 2014. They promised it would not become "a pathway for undocumented parents to bring their children to the United States," but it appears that's not the case. The program not only creates a pathway for Central American children to reunite with their newly amnestied parents, it also pays their travel costs and ensures them federal benefits. The program is open to any unmarried child under age 21 in El Salvador, Guatemala, and Honduras, provided they have a parent lawfully present in the U.S. If the children fail to qualify as refugees, they may be admitted as parolees, which will be determined on a case-by-case basis…"
http://www.nationalreview.com/article/416545/previously-deported-immigrants-can-now-enter-us-taxpayers-dime-ryan-lovelace
Dem senators: Overturn injunction on Obama's immigration actions
"Four Democratic senators are urging an appeals court to let the Obama administration move forward on immigration. Sens. Richard Blumenthal (D-Conn.), Sheldon Whitehouse (D-R.I.), Chris Coons (D-Del.) and Mazie Hirono (D-Hawaii) on Tuesday filed an amicus brief that calls on the 5th Circuit Court of Appeals to overturn an injunction blocking implementation of the Department of Homeland Security's (DHS) deferred deportation programs. "President Obama's executive action on immigration was well within his legal authority and was a step towards reforming our broken immigration system," the senators said in a statement. "The Senate has an interest in ensuring that when Congress gives the Executive Branch the authority and responsibility to execute America's immigration laws in a humane and thoughtful manner, the federal courts respect Congress's decision." The 5th Circuit Court of Appeals is expected to hear oral arguments next week on the administration's push to overturn a ruling by District Court Judge Andrew Hanen, who put a temporary hold on Obama's attempts to slow deportations and grant benefits to some people in the country illegally. The senators said that it would be a "disaster" if Hanen's decision is upheld. "It will be a disaster not just for immigration law but for federal governance generally," they said. "If a judge can stop the Secretary of Homeland Security from providing commonsense guidance on immigration officials' exercise of prosecutorial discretion, not only will it be impossible to have a reasoned immigration policy in this country, it will be impossible for other federal agencies to operate in a manner that is consistent and rational." The senators' brief follows a brief from 181 House Democrats. Stephen Kinnaird, the counsel of record and co-chair of the appellate practice of Paul Hastings LLP, pointed out that the senators are all past or present chairmen or ranking members of the Senate Judiciary Committee's administrative law committee…"
http://thehill.com/blogs/floor-action/senate/238097-dem-senators-overturn-injunction-on-obamas-immigration-actions
CENTRIST HOUSE DEMS DON'T SIGN BRIEF IN SUPPORT OF OBAMA EXEC AMNESTY
"On Monday, 12 centrist House Democrats–including an Oregon Democrat who declared that amnesty for illegal immigrants is the new civil rights movement and will determine who controls the country for the next 30 years–refused to sign an amicus brief in support of President Barack Obama's executive amnesty, revealing that voters in their districts may not be as supportive of granting amnesty to illegal immigrants as national Democrats. According to The Hill, 181 House Democrats signed the brief, which argues that "Congress has vested the Secretary of Homeland Security with broad discretion to determine how best to implement the immigration laws, including the particular decisions embodied in the Deferred Action Memorandum." But 12 Democrats, including Rep. Kurt Schrader (D-OR), did not. Schrader's refusal to do so is indeed curious given that he declared at a pro-amnesty rally in February that the amnesty movement is the new civil rights movement and "probably the biggest issue of the 21st century."
"It will decide who is in charge of this country for the next 20 or 30 years," he said. The Hill noted that the 12 Democrats who did not sign the brief "are mostly centrists and members who will face tough reelection races next year." They include: Reps. Brad Ashford (NE), Jim Cooper (TN), Henry Cuellar (TX), Gwen Graham (FL), Rick Larsen (WA), Dan Lipinski (IL), Stephen Lynch (MA), Collin Peterson (MN), Schrader (OR), Kyrsten Sinema (AZ), Peter Visclosky (IN), and Tim Walz (MN). The Obama administration has appealed a federal judge's injunction that temporarily halted its executive amnesty program. The Fifth Circuit Court of Appeals has decided to hear oral arguments in the case later this month. During the 2014 midterm election cycle, vulnerable Senate Democrats from red states begged  Obama to delay his executive amnesty until after the election to improve their chances of retaining their Senate seats. Though Obama did wait until after the election to announce his executive amnesty, Republicans gained control of the Senate and took back Congress largely because the electorate, according to exit polling, disapproved of Obama's executive amnesty for illegal immigrants…"
http://www.breitbart.com/big-government/2015/04/06/centrist-house-dems-dont-sign-brief-in-support-of-obama-exec-amnesty/
Appeals court sides with Obama over 2012 deportation program
"A federal appeals court on Tuesday upheld the dismissal of a lawsuit against an Obama administration program delaying deportations of certain illegal immigrants who came to the U.S. as children. The unanimous opinion from the Fifth Circuit Court of Appeals comes as a separate case on whether President Obama's expanded immigration executive actions can proceed. In the decision on Tuesday, the court ruled plaintiffs, the state of Mississippi and agents from Immigration and Customs Enforcement (ICE) did not provide enough evidence to prove they were harmed by the 2012 Deferred Action for Childhood Arrivals (DACA) program that allows qualifying illegal immigrants to apply for work permits. "We conclude that neither the agents nor the state of Mississippi has demonstrated the concrete and particularized injury required to give them standing to maintain this suit," the court's opinion states. Mississippi had argued that immigrants granted work permits through DACA would have raised costs for the state associated with schools, healthcare programs and law enforcement. Mississippi cited a 2006 study estimating the net cost of illegal immigration at $25 million per year. But the district court that originally rejected the case determined that the study didn't provide sufficient evidence because it was conducted six years before DACA began. The appeals court agreed that Mississippi's allegation based on that study was "purely speculative." The appeals court ruling also dismissed the ICE agents' argument that they would receive retribution if they detained an illegal immigrant eligible for DACA. It pointed to directives from the Department of Homeland Security that give agents discretion over how to handle illegal immigrants. "The fact that the directives give this degree of discretion to the agent to deal with each alien on a case by case basis makes it highly unlikely that the agency would impose an employment sanction against an employee who exercises his discretion to detain an illegal alien," the court's opinion states. A Texas district court judge issued a preliminary injunction in February that froze Obama's November executive actions to expand DACA, as well as a separate program allowing the parents of legal U.S. citizens to remain in the country…"
http://thehill.com/blogs/blog-briefing-room/news/238116-appeals-court-sides-with-obama-over-2012-deportation-program
APPEALS COURT RULES IN FAVOR OF OBAMA ADMINISTRATION IN CHALLENGE TO 2012 EXEC. AMNESTY
"A three-judge panel of the 5th Circuit Court of Appeals has upheld a dismissal of a challenge to President Barack Obama's 2012 executive amnesty, the Deferred Action for Childhood Arrivals (DACA) program. The case — which was decided in advance of another challenge to Obama's more sweeping November 20, 2014 executive amnesty — involved a lawsuit challenging DACA on the part of a number of immigration enforcement agents and the state of Mississippi, according to a report in  Politico. According to the report, the court found that the plaintiffs lacked standing to sue because they did not prove that the program would harm the agents or the state. "Neither Mississippi nor the Agents have alleged a sufficiently concrete and particularized injury that would give Plaintiffs standing to challenge DACA," Politico quoted the opinion written by Judge W. Eugene Davis and joined by Judges Carolyn King and Priscilla Owen. The opinion comes as the 5th Circuit is set to consider the Obama administration's appeal of a district court judge's hold on Obama's more sweeping executive actions last year, specifically the expansion of DACA and Deferred Action for Parents of Americans and Lawful Permanent Residents (DAPA)…"
http://www.breitbart.com/big-government/2015/04/07/appeals-court-rules-in-favor-of-obama-administration-in-challenge-to-2012-exec-amnesty/?utm_source=feedburner&utm_medium=feed&utm_campaign=Feed%3A+breitbart+%28Breitbart+News%29
Appeals court tosses immigration agents' challenge to 2012 amnesty
Case could signal rough road for state challenging latest Obama amnesty
"A federal appeals court Tuesday tossed a lawsuit trying to halt President Obama's 2012 deportation amnesty for illegal immigrant Dreamers, ruling that neither immigration agents nor Mississippi, who had sued to stop the amnesty, could show an actual injury. The ruling comes from the same appeals court that is preparing to hear an even bigger challenge to Mr. Obama's new amnesty announced in November 2014, and the decision suggests the 26 states challenging that amnesty will have to meet a high bar if they are to succeed. "Neither Mississippi nor the agents have alleged a sufficiently concrete and particularized injury," the three-judge panel said, tossing the lawsuit for lack of standing…"
http://www.washingtontimes.com/news/2015/apr/7/court-tosses-immigration-agents-challenge-2012-amn/?utm_source=RSS_Feed&utm_medium=RSS
States' Obama amnesty challenge could be undercut by 'Dreamer' lawsuit ruling
"A federal appeals court Tuesday tossed a lawsuit trying to halt President Obama's 2012 deportation amnesty for illegal immigrant "Dreamers," ruling that neither immigration agents nor Mississippi could show enough of an injury to be allowed to sue. The ruling comes from the same appeals court that is about to hear an even bigger challenge to Mr. Obama's new amnesty announced in November 2014, and the new decision suggests the 26 states challenging that amnesty will have to clear a high bar if they are to succeed. "Neither Mississippi nor the agents have alleged a sufficiently concrete and particularized injury," the three-judge panel said, throwing out the lawsuit for lack of standing. The judges said they never had to decide whether Mr. Obama's 2012 amnesty is legal in the first place — though they did give several hints on major issues, saying they believe the president's orders do not tie anyone's hands and agents can still decide whom to try to deport. That's a key issue in the challenge to the 2014 amnesty as well. Immigrant rights advocates said Tuesday's decision is a boost for Mr. Obama, maintaining that if the court holds steady, it will also have to toss the challenge brought by Texas and the 25 other states, a challenge seen as a direct threat to Mr. Obama's policy. "Such a holding would result in a reversal of the district court's injunction and clear the way for immediate implementation of the president's deferred action programs, bringing relief to millions," said Jessica Karp Bansal, litigation director for the National Day Laborer Organizing Network…"
http://www.washingtontimes.com/news/2015/apr/7/obama-amnesty-challenge-could-be-undercut-by-dream/?utm_source=RSS_Feed&utm_medium=RSS
Immigration ceiling hit in one week
"The U.S. government will begin doling out high-skilled worker visas through a lottery system after applications exceeded the cap a week after the enrollment period began.  The U.S. Citizenship and Immigration Services said Tuesday that the 65,000 cap on new applications for skilled visas had already been hit for the year. That includes another 20,000 visas that will be handed out to people with a master's degree or higher that will not count against the cap. The agency had anticipated the rush of applications when enrollment started on April 1, and the news will only bolster the effort of reform advocates who say the current cap on the visa program — known as H-1B — should be increased. The cap has been routinely and quickly hit in recent years. "This incredible demand is the latest evidence that our high-skilled immigration system is broken and failing to keep the world's top talent here in the United States," TechNet President Linda Moore said in a statement. The visas are particularly important to the computer industry, which takes up about half of the high-skilled visas. Tech advocates, like FWD.us and others, had launched a campaign to coincide with the enrollment period, highlighting the plight of PJ Cobut, the co-founder of Echo Labs, who has said he would have to move his company out of the Untied States if his application was not selected…"
http://thehill.com/policy/technology/238121-high-skilled-immigration-cap-hit-week-after-enrollment-opens
Obama's Visa Double Game
Siding with unions instead of workers trying to follow the law.
"The day after President Obama issued is executive orders on immigration last year, he told a high-school audience in Nevada that he acted to help correct a "fundamentally unfair" system that punishes people who "play by the rules," "families who try to come here the right way" and "business owners who are doing the right thing by their workers." On April 15 we'll find out if he means it. That's the day a stay on a federal judge's ruling throwing out the Labor Department's authority to administer H-2B visas is set to…"
http://www.wsj.com/articles/obamas-visa-double-game-1428448502?mod=rss_opinion_main
Report: Border Patrol Agent Suspects Apprehended Illegal Immigrant Was Russian Asset Sent to Infiltrate the U.S.
"TheBlaze TV's For the Record says it has exclusively learned that a man who entered the U.S. illegally in February 2015 was suspected of being a "Russian asset sent to infiltrate the U.S." "The man said he was a former Iraqi soldier who had recently lived in Ukraine and was on his way to Maryland," a For the Record narrator said in a preview of the show that aired on The Glenn Beck Program Tuesday. "According to a DHS intelligence document, the apprehending agent suspected that the man was actually a Russian asset sent to infiltrate the U.S." Glenn Beck interviewed Chris Cabrera, vice president of the National Border Patrol Council, who appears in the For the Record special airing Wednesday. "We've seen people from Iraq. We've seen people Syria, Turkey, Ethiopia, Somalia, Albania, you name it, Pakistan, they've come here," Cabrera said. "It is very concerning to see something like that. That's just one of the people that we catch. Obviously a lot more get past us."…"
http://www.theblaze.com/stories/2015/04/07/report-border-patrol-agent-suspects-apprehended-illegal-immigrant-was-russian-asset-sent-to-infiltrate-the-u-s/
EXCLUSIVE: MEXICAN LOS ZETAS CARTEL GREW $2 MILLION DRUG FIELD ON TEXAS SOIL
"U.S. law enforcement discovered a two million dollar marijuana field in Texas linked the Mexican Los Zetas cartel. The field was discovered in Webb County, near the border city of Laredo, Texas. The cartel link was confirmed by Border Patrol agent Hector Garza, speaking to Breitbart Texas in his role as president of National Border Patrol Council (NBPC) Local 2455. Agent Garza declined to name the specific Mexican transnational criminal organization involved in this case, though he did acknowledge that both the Nuevo Laredo, Mexico and the Laredo, Texas regions are controlled by the Los Zetas cartel and that they ruthlessly deny competition in their territory. Agent Garza stated, "This seizure is indicative of cartel drug production operations moving into Texas and the United States as a whole. It is just a matter of time before more of these production operations start popping up in and around our communities." He continued, "Local law enforcement is hesitant to acknowledge cartel connections in these types of cases, largely due to the economic damage to border communities when Americans realize that cartel activity is spilling over. Regardless, the truth must be spoken." Agent Garza was presumably referring to a recent report from local television station KGNS where Webb County Sheriff Martin Cuellar offered a personal opinion to media that the Los Zetas were not involved. The sheriff made clear in his statement that he was expressing a personal opinion. Sheriff Martin Cuellar is also the brother of Democratic Congressman Henry Cuellar, who represents the district…"
http://www.breitbart.com/texas/2015/04/07/exclusive-mexican-los-zetas-cartel-grew-2-million-drug-field-on-texas-soil/
Missouri Senate OKs budget cutting immigrant scholarships
"Missouri students living in the U.S. illegally would not be able to receive state-funded scholarships under a budget proposal senators approved Tuesday. The measure would also require public colleges to charge those students the international rate of tuition. Republicans have touted the bill as blocking limited state resources from going to those without legal immigration status, while it's been decried by Democrats as hampering those students from seeking a college education. Efforts by Democratic Sen. Jill Schupp, of Creve Coeur, to strip the budget bill of the spending restriction failed in a voice vote. Democrats argued the bill would unfairly ramp up education costs for immigrants brought to the country illegally by their parents. "We are now penalizing them for something outside their control," said Sen. Jason Holsman, D-Kansas City. Lead Senate budget writer Republican Sen. Kurt Schaefer of Columbia urged lawmakers to vote against Schupp's proposal. Defeat of the amendment means the ban on state aid for immigrants without legal status has approval from both chambers, cementing it into the final $26 billion budget plan for next fiscal year…"
http://www.washingtontimes.com/news/2015/apr/7/missouri-senate-oks-budget-cutting-immigrant-schol/?utm_source=RSS_Feed&utm_medium=RSS
States flouting post-9/11 ID law, giving cards to illegal immigrants that mirror licenses
"After the 9/11 attacks, Congress passed the REAL ID Act to prevent foreign nationals from fraudulently obtaining a U.S. driver's license — by requiring that any ID issued based on unverifiable foreign documents look different in "design or color" from an official driver's license.  That way, TSA and other law enforcement would know the ID holder might not be who they say they are.  But more than a decade later, several state and local governments are openly flouting the law, issuing ID cards that are barely distinguishable from a bona fide driver's license. That means those with mere ID cards, like illegal immigrants, might be able to pass off their cards as a driver's license at the airport and elsewhere — creating a huge gap in security. Examples include Washington, D.C., and Colorado.  For card-holders in the nation's capital, a small star in the corner is the only visual cue that distinguishes a D.C. license from a mere ID card.  In Colorado, the distinguishing characteristic for the ID cards is a small black band.  "If you could issue a letter grade to the way states are handling this, it would be an 'F'," said Andrew Meehan, of the Coalition for a Secure Driver's License. From the outset, states have chafed at the new federal rules. They called the policy an unfunded mandate and federal intrusion. More recently, advocates for illegal immigrants have opposed the parts of the law that require "noncompliant" cards for undocumented workers to look different than licenses for U.S. citizens and legal residents. "What we object to is states that gratuitously would try to do much more than necessary for the sole purpose of stigmatizing individuals," said American Civil Liberties Union lawyer Jon Blazer. "On the other hand, some states have taken a better approach in this regard, and have put the minimal requirements that they're obliged to put under federal law." Meehan said 23 states currently meet Department of Homeland Security standards.  However, six of those states issue ID cards that look virtually identical to a standard driver's license, violating the act's language. Since January alone, one of those states — California — has issued licenses to 500,000 illegal immigrants.  "In California they are accepting hundreds of documents issued by foreign governments," Meehan said. "They are very difficult to verify."
http://www.foxnews.com/politics/2015/04/07/states-flouting-post-11-id-law-giving-cards-to-illegal-immigrants-that-mirror/
Albuquerque City Council OKs nonbinding immigration measure
"The Albuquerque City Council split along party lines as it narrowly approved a non-binding measure expressing support for immigrants and calling for comprehensive immigration policy changes. The council's vote Monday was 5-4, with Democrats in the majority and republicans in the minority. The memorial offers support for business owners who immigrated to the United States and cited the role immigrants play in New Mexico's workforce and their children. Debate was heated at times as opponents said it was too supportive of President Barack Obama's executive orders regarding immigration, but supporters refused to delete those provisions. Councilor Dan Lewis opposed the measure, saying it included "very partisan statements." Councilor Klarissa Pena said it was important to make a statement though the council can't make immigration policy changes…"
http://www.washingtontimes.com/news/2015/apr/7/albuquerque-city-council-oks-nonbinding-immigratio/?utm_source=RSS_Feed&utm_medium=RSS
Where they stand: Rand Paul on issues of 2016 campaign
"Kentucky Sen. Rand Paul opened his campaign for the 2016 Republican presidential nomination Tuesday with a pledge to fight for greater liberties and smaller government. A look at where he stands on some issues: IMMIGRATION – A thorny issue for Paul. He sees himself as a "different kind of Republican" and has encouraged his party to abandon its fixation on "amnesty," saying the concept has trapped Republicans from embracing compromise. Yet Paul has spent considerable time trying to block or undo immigration proposals offered by others. In 2013 he voted against an immigration overhaul pushed by Republican Sens. John McCain and Lindsey Graham. He also introduced legislation that sought to undo President Barack Obama's executive orders to delay deportation of some immigrants in the country illegally. He likes to say Washington "can't invite the whole world" to the United States…"
http://cnsnews.com/news/article/where-they-stand-rand-paul-issues-2016-campaign
SPENDING/BUDGET/ECONOMY:
Oklahoma congressman releases 'Waste Watch' report
"New U.S. Rep. Steve Russell of Oklahoma City is taking a page out of former Sen. Tom Coburn's book when it comes to highlighting government spending. The freshman Republican on Tuesday released what he's calling "Waste Watch," which documents what Russell calls excessive public spending. The document is similar to Coburn's annual "Wastebook" that highlighted lavish spending by public agencies. Among the spending highlighted by Russell is $450,000 on a firing range in Afghanistan that fell apart and $1.1 million billed to the federal government for parties at a lavish resort in Pennsylvania. Russell says the goal of his report is to prevent such spending. Russell is a member of the House Oversight and Government Reform Committee…"
http://www.washingtontimes.com/news/2015/apr/7/oklahoma-congressman-releases-waste-watch-report/?utm_source=RSS_Feed&utm_medium=RSS
Report: Wasteful Spending Adds Over $600 BILLION To Debt
"A new report is recommending hundreds of cuts to the federal budget that would save trillions of dollars in waste, fraud and abuse over the course of just five years. "Prime Cuts 2015" is the latest installment in a series of reports that Citizens Against Government Waste has released annually since 1993. It contains 601 recommendations the group says would save taxpayers $639 billion in the first year and $2.6 trillion over five years. The largest single cut proposed in the report is the elimination of the Rural Utilities Service, which CAGW estimates would save the federal government $9.6 billion per year, or slightly more than $48 billion over five years. The RUS is a successor to the Rural Electrification Administration, which was established in 1935 to bring electricity to America's rural communities. It achieved 98.7 percent electrification and 95 percent telephone service coverage by 1981. Instead of "declaring victory and shutting down the REA," though, the government restructured the agency into the RUS and tasked it with expanding telephone and broadband service to rural communities. Among the wasteful projects undertaken by the agency, CAGW asserts, are a $667,120 grant to a town in Arkansas with a population of 122 ($5,468 per resident) and $3.3 billion in grants and loans to fund 854 water and waste disposal projects which together "created only 415 new jobs."…"
http://dailycaller.com/2015/04/07/report-wasteful-spending-adds-over-600-billion-to-debt/
21 Days: Treasury Says Debt Has Been Frozen at $18,112,975,000,000
According to the Daily Treasury Statement for Friday, April 3, which was published by the U.S. Treasury on Monday, April 6, that portion of the federal debt that is subject to a legal limit set by Congress closed the day at $18,112,975,000,000—for the 21st day in a row. $18,112,975,000,000 is about $25 million below the current legal debt limit of $18,113,000,080,959.35…"
http://cnsnews.com/news/article/terence-p-jeffrey/21-days-treasury-says-debt-has-been-frozen-18112975000000
Consumer bureau pushes to start financial education in kindergarten
"Getting your financial affairs in order could start early as kindergarten. The Consumer Financial Protection Bureau (CFPB) said Tuesday that it's launching an effort to advance financial education in schools. The agency, created by Dodd-Frank, published "Advancing K-12 Financial Education: A Guide for Policymakers," to serve as a resource guide to help lawmakers make a case for K-12 financial education, set standards and find resources, and implement and expand initiatives. The guidance contains strategies for furthering the development and implementation of financial education in states like New Jersey, which in 2011 authorized credit unions to take deposits, such as tax receipts, from the state. While serving as public depositories, the credit unions accepting the funds are required to provide funding for K-12 financial education. "We have watched too many Americans struggle to manage their affairs within our complex financial system," CFPB Director Richard Cordray said in a statement. "Financial education in our schools is critical to the financial well-being of future generations. The resource guide will allow the CFPB to serve those policymakers looking to make progress on K-12 education." CFPB said recent research has found that students who receive K-12 financial education achieve significantly higher savings and net worth later in life. High school students who take financial education class are also more likely to have higher credit scores and make payments on time as adults."
http://thehill.com/regulation/238093-cfpb-pushing-k-12-financial-education
GOP chairman hitting the road to push for highway bill
"House Transportation and Infrastructure Committee Chairman Rep. Bill Shuster (R-Pa.) is leading a "roadshow" in his home state this week to highlight a looming deadline for extending the nation's infrastructure spending that will be facing Congress when it returns from recess. Shuster is scheduled to visit construction sites in Pennsylvania on Tuesday and Wednesday with members of the Transportation panel and fellow lawmakers from his state.  The GOP Chairman is also traveling with state transportation secretaries from Pennsylvania, Oklahoma, North Carolina, South Carolina and Texas.  Officials with the House Transportation Committee said the trip is intended to highlight "the federal-state partnership in infrastructure and the Nation's competitiveness, and the importance of Congress passing a long-term surface transportation bill."  "The Roadshow and similar events outside of Washington, DC will continue to help the Committee explore the country's infrastructure needs, and gather perspectives from states, local officials, businesses, and job creators about how to make federal transportation programs work more effectively, improve the flow of commerce across the country, and keep America globally competitive," the committee said in announcement of Shuster's trip…"
http://thehill.com/policy/transportation/238132-gop-chairman-hitting-the-road-to-push-for-highway-bill
Where Does Your State Fall on Rich-Poor Ranking?
"Utah has the most economically competitive policies in the United States, while New York has the least, according to a new study by the American Legislative Exchange Commission that examines state economic policies across the country. The annual report by the conservative state policy think tank is titled "Rich States-Poor States" and ranked all 50 states based on 15 variables that includes tax rates and regulatory policies. It was prepared by noted economists Arthur B. Laffer and Heritage Foundation economist Stephen Moore, as well as Jonathan Williams, ALEC vice president for state fiscal reform…"
http://www.theblaze.com/stories/2015/04/07/where-does-your-state-fall-on-rich-poor-ranking/
Fed president urges patience on rate increase
"Federal Reserve Bank of Minneapolis President Narayana Kocherlakota said Tuesday that the central bank should hold off on raising interest rates until the middle of 2016. Kocherlakota urged the Fed to be "extraordinarily patient" about hiking rates and instead focus on bolstering the labor market's growth. The Fed "can only achieve its congressionally mandated price and employment goals by being extraordinarily patient in reducing the level of monetary accommodation," he said in remarks in Bismarck, N.D. "Under my current outlook, I continue to believe that it would be a mistake to raise the target range for the fed funds rate in 2015," he said. Kocherlakota's analysis calls for raising the federal funds rate to about 2 percent by the end of 2017, a much slower pace than the last increase that took place between 2004 to 2006. His stance contrasts with other Fed members calling for a rate hike this year, possibly as early as June, amid the gradually improving economy. Kocherlakota, who has been outspoken about pulling back on the reins for a rate increase this year, instead turned the focus to returning the labor market's health to 2006 levels. The economy needs three more years like 2014 — which was the best year for job growth since 1999 — to achieve that pre-recession level, he said. He sees "no reason why we should not aim for the kind of strong labor market conditions that prevailed at the end of 2006." Kocherlakota, who is not one of the five reserve bank president voting members of the Federal Open Market Committee, the branch of the Fed that determines monetary policy, said there is no evidence that the economy is "stuck in a post-recession new normal." "As recently as a year ago, it seemed like this loss of human resources might prove to be permanent," he said. "But the rapid growth in employment that we saw in 2014 shattered this hypothesis." In its March statement, the Fed dropped "patient" from its statement. Fed Chairwoman Janet Yellen remains cautious but appears on a path to boost rates sometime this year, as long as the economy cooperates…"
http://thehill.com/policy/finance/238071-fed-president-urges-patience-on-interest-rate-increases
Job openings at highest levels since 2001, but hiring still flat
"More job openings were advertised in February than in any month since 2001, but hiring has remained flat throughout the early months of 2015. The Bureau of Labor Statistics reported that there were 5.1 million openings in February, adjusted for seasonal fluctuations, recorded in its Job Openings and Labor Turnover Survey released Tuesday morning, up from just under 5 million in January and the most since January 2001. Hires, however, fell from 4.994 million to 4.916 million in the month, the third straight decrease and another sign that the U.S. labor market recovery may have lost momentum in the winter months of 2015. Over the past year, job vacancies have spiked by nearly a quarter. Hiring, however, is up by less than 10 percent. Tuesday's Bureau of Labor Statistics report contains more detailed gross data on hiring and firing than the monthly jobs report that reports net job growth. It is released one month after the jobs report. Friday's jobs report for the month of March raised concerns that the labor market recovery stalled out in early 2015. The economy added only 126,000 payroll jobs in the month, adjusted for seasonal variation, and the previous two months' job gains were marked down by 69,000. The weak numbers have raised concerns among policymakers that the U.S. economy did not have enough strength to grow in recent months amid unusually harsh winter weather and a rising dollar crimping exports…"
http://www.washingtonexaminer.com/job-openings-at-highest-levels-since-2001-but-hiring-still-flat/article/2562632
Public confidence in economy at 8-year high
"Optimism about the nation's economy hit an eight-year high in a poll released on Tuesday.  A new CNBC survey found that 27 percent believe the economy is in excellent or good shape during the January-March quarter, up from 16 percent a year ago. While the latest figures show improvement, optimism is still running about 10 points below its pre-recession levels. Confidence bottomed out right after the recession started with only 4 percent giving the economy high marks in early 2008, according to the poll. The economy added more than 3 million jobs last year — the most since 1999. Still, only 28 percent believe the economy will improve during the next year, below the post-recession high of 36 percent reached in March 2012.  Meanwhile, jobs growth slowed to 126,000 in March, raising concerns about the economy's underlying growth.  The latest survey numbers got a boost from seniors, those with post-graduate degrees or higher, and those who expect their wages to increase.  The view of the economy deteriorated most among independents, the wealthiest Americans — those who make at least $100,000 a year — and those with some college education. Many respondents have high expectations for wage and home value increases this year.  Overall, Americans seem to be putting less political weight on the economy. Only 23 percent said the economy and unemployment would be their top issue for the 2016 presidential election…"
http://thehill.com/policy/finance/238075-poll-public-confidence-in-economy-at-8-year-high
Rand Paul: Big Government And Debt Doubled Under Bush, On Track To Triple Under Obama
"SEN. RAND PAUL: I have been fortunate. I have been able to enjoy the American dream. I worry that the opportunity and hope are slipping away for our sons and daughters. As I watch our once great economy collapse under spending and debt, I think, what kind of America will or grandchildren see? It seems to me that both parties and the entire political system are to blame. Big government and debt doubled under a Republican administration. It is now trippling under President Obama's watch.  President Obama iis on course to add more debt than all of the previous presidents combined. We borrow a million dollars a minute. This vast accumulation of debt threatens not just our economy, but our security. We can wake up now, and do the right thing. Quit spending money we don't have…"
http://www.realclearpolitics.com/video/2015/04/07/rand_paul_big_govt_and_debt_doubled_under_bush_on_track_to_triple_under_obama.html
Paul slams gas tax hike in 2016 kickoff
"Sen. Rand Paul (R-Ky.) slammed the idea of increasing the federal gas tax to help pay for a new transportation bill in a speech announcing his 2016 presidential bid on Tuesday.  Speaking to supporters in Louisville, Ky., Paul said he would rather use revenue from taxing corporate profits that are stored overseas than new gas taxes to pay for an extension of the highway funding measure that is currently set to expire on May 31.  "More than $2 trillion in American profit currently sits overseas," he said. "In my vision for America, new highways and bridges will be built across the country, not by raising your taxes, but by lowering the tax to bring this American profit home."…"
http://thehill.com/policy/transportation/238085-paul-slams-gas-tax-hike-in-2016-kickoff
COMMON CORE:
How the Obamas opted their children out of high-stakes standardized tests
"Thousands of public school parents around the country are opting their children out of taking high-stakes standardized tests this spring, tired of the emphasis on high-stakes testing and concerned about the validity of the assessments aligned to the Common Core State Standards or similar standards. A growing number of principals and superintendents are supporting parents in this decision, though pushback is getting stronger from others. But, says educator Alan Singer, there is another way to opt out your child from standardized testing — send them, if you can afford it, to a private school that doesn't give them. The Obamas, for example, send their two daughters to the elite Sidwell Friends School, a private Quaker preK-12 school with campuses in Washington D.C., and Bethesda, Md. Sidwell, like other independent schools, does not bombard its students with high-stakes standardized tests. (It also doesn't evaluate teachers by the test scores of their students, a policy promoted by the Obama administration.) Here's a piece from Singer on why parents have chosen to opt out their children from these tests, albeit in different ways. Singer is social studies educator in the Department of Teaching, Literacy and Leadership at Hofstra University in Long Island, New York, and the editor of Social Science Docket (a joint publication of the New York and New Jersey Councils for Social Studies). He taught at a number of secondary schools in New York City, including Franklin K. Lane High School and Edward R. Murrow High School. He is also the author of several books.  A version of this originally appeared on his Huffington Post blog…"
http://www.washingtonpost.com/blogs/answer-sheet/wp/2015/04/07/how-the-obamas-opted-their-children-out-of-high-stakes-standardized-tests/?wprss=rss_national
Another Front in the Common Core Testing Battle in Another Very Blue State
"Following a trend that's been occurring throughout Washington state, about 150 students at a Seattle high school are set to boycott their Common Core exam — with approval from some of the school's teachers. A year ago, only about 20 students boycotted the Smarter Balanced exam at Garfield High School, but that number is set to skyrocket this year, the Seattle Times reported. Two other high schools have also gotten high refusal rates from parents, Seattle school district spokeswoman Stacy Howard said. Howard said she does not know what accounts for the increased number and said there would not be a final tally until after the testing season wraps this school year. A group of Garfield High teachers planned to do a news conference Tuesday expressing their objections to the tests as a measure of school, student and teacher performance. From a political perspective, while Washington is a solidly blue Democratic state, opposition to Common Core has managed to unite conservatives in favor of local control with teachers unions that oppose overemphasis on testing. The Common Core K-12 math and English standards were established by the National Governors Association and the Council of Chief State School Officers. Though not a federal program, the U.S. Department of Education has tied "Race to the Top" grants with adopting the standards. States that have adopted Common Core issue either the Smarter Balanced tests or the Partnership for Assessment of Readiness for College and Careers, or PARCC, exam. TheBlaze has previously reported on controversies in other states where student have not been able to opt out. A survey of 21 states finds that between 60 percent and 70 percent of the students taking the Smarter Balanced exam will fail the first time, the Seattle Times reported…."
http://www.theblaze.com/stories/2015/04/07/another-front-in-the-common-core-testing-battle-in-another-very-blue-state/
'Opting Out' Into School Choice
The logical next step for the anti-Common Core 'opt-out' movement is opting out of entire schools.
"What's in this spring in public education? Apparently it's students opting out of state standardized tests. If you just read hysterical press accounts you might think parents are refusing state standardized tests at a fantastic clip. In fact, for the overwhelming majority of schools and students it's business as usual. In a few affluent communities opting out of the new Common Core tests is a thing. "Everyone is talking about it at Whole Foods" says one disgusted New York education figure. But so far the opt out craze is more noise than signal. Still, faced with even the possibility of an "opt-out" movement education officials are responding with force. This week Kentucky's education commissioner said school districts cannot honor opt-out requests and student refusals would be counted as zeroes for school accountability purposes. That strategy seems more likely to fan flames than change minds. When I asked my nine-year-old daughter about whether parents should opt kids out of tests, she responded, "Well, then how will they know how they're really doing?" Fair enough, but the debate about testing is long past that sort of reasonableness. So if parents want to opt-out of tests and all this craziness, why not just let them? Let's back up for a minute. To be clear, the opt-out movement is not some organic happening. National Education Association President Lily Eskelsen García tried to claim it was during a discussion I moderated a few weeks ago at the Council of Chief State School Officers legislative conference. When I asked her about the millions of dollars some of her state affiliates are spending to encourage test boycotts she didn't have a response. That's not very grassroots. In New York the state teachers union is openly encouraging opt-outs and some PTAs are circulating warmed-over versions of union talking points. American Federation of Teachers President Randi Weingarten straddles the issue by saying she vigorously supports the right of parents to opt-out but isn't urging it. Meanwhile, parents are not boycotting all standardized tests. Parents in Brooklyn, New York, Montclair, New Jersey and other affluent opt-out hot spots are more than happy to opt their children in to the college gateway tests perpetuating privilege and status in this country. Boycotting the new Common Core tests is chic but at the same time millions of students are opting into the SAT and ACT tests while their affluent parents pony up big bucks for tutoring on these and other college gateway achievement tests like Advanced Placement. Education writer Chris Stewart has pointedly noted the cringe-worthy irony of a mostly white led effort to boycott state standardized tests that are arguably most important for low-income and minority students who are frequently denied a quality education in our nation's public schools. Unlike the SAT and other college tests the Common Core tests are linked to school accountability and teacher evaluations. The data are disaggregated to make sure some students, especially low-income and minority students, are not shortchanged. It's probably just coincidental that these tests, which shine a harsh light on how well schools and school districts are doing, are the ones everyone is worked up about?.."
http://www.usnews.com/opinion/knowledge-bank/2015/04/07/whats-next-for-the-opt-out-of-common-core-movement-school-choice
Why the conventional wisdom on schooling is all wrong
"Kids go to school to learn stuff. Right? Not exactly, according to veteran education Marion Brady, who has long argued that public education needs a paradigm shift — though not the same one pushed by school reformers who champion the Common Core State Standards, school choice and vouchers. Brady says schools need a complete transformation in what and how students learn. He has also been highly critical of standardized testing. Here's his latest piece. You can see some of his earlier pieces here (Why Common Core isn't the answer), here (One way to solve America's major curriculum problem) and here (The important things standardized tests don't measure.)…"
http://www.washingtonpost.com/blogs/answer-sheet/wp/2015/04/07/why-the-conventional-wisdom-on-schooling-is-all-wrong/?wprss=rss_national
Bipartisan senators try to fix No Child Left Behind
http://thehill.com/blogs/floor-action/238120-senators-try-to-fix-no-child-left-behind
Senators Release Plan To Replace No Child Left Behind
http://dailycaller.com/2015/04/07/senators-release-plan-to-replace-no-child-left-behind/
Rand Paul On Education: 5 Things The Presidential Candidate Wants You To Know
"Kentucky Senator Rand Paul announced his candidacy for the Republican presidential nomination today in Louisville. In his speech, Paul spoke of the need for school choice as a way to bridge the gap between what Martin Luther King Jr. called the "two Americas." Over the years, Paul has advocated for the abolition of the Department of Education and Common Core State Standards. Here are some of his views: Department of Education: – Education historically was a state and local subject. We spend about 100 billion dollars on the Department of Education each year and that's been going on since 1980. I'm not so sure we're better off than we were before. Well, what I would do is I would have it spent on the state and local level. I wouldn't take it up there at all. I'd leave it at home. So you'd spend the money. You might still spend it in your state government. Even now, 90-95% of your education dollars are state and local. That 100 billion gets rolled around in a big bureaucracy up there. They send rules down that don't help education, they hinder innovation. I would cut 'em out of the loop. I don't think you'd notice if the whole department were gone tomorrow…"
http://www.forbes.com/sites/maureensullivan/2015/04/07/rand-paul-on-education-5-things-the-presidential-candidate-wants-you-to-know/
MISC.:
Norquist book: IRS assault on Tea Party saved Obama's presidency
"The administration-ordered persecution of Tea Party groups shut down the movement in time to save President Obama's reelection and starve Republican Mitt Romney of the 4,262,296 votes needed to take the White House, according to an explosive new book from tax foe Grover Norquist. In End The IRS Before It Ends Us, a clarion call for a new, fairer tax system, Norquist pieces together the IRS scandal and scholarly electoral studies to show that plot worked to stifle the expanding Tea Party movement in the nick of time to help Obama. "Had the Tea Party repeated and built on their activism of 2009 and 2010 in 2011 and 2012, Obama would have lost the election. What happened to the Tea Party boost? It didn't grow from 2010. It appeared to weaken," writes Norquist, president of the influential Americans for Tax Reform. But, he adds, "The Tea Party didn't fall down the stairs. It was pushed." His theory is built on two key facts. First, he cited a study on the Tea Party movement that found it pushed up to 5.8 million extra Republican voters to the polls in 2010 when the GOP took control of the House, essentially shutting down Obama's agenda. Then he cites comments in official reports from former IRS executive Lois Lerner, the key figure in the scandal, who said that she received orders in advance of Obama's reelection to "do something" to shut off conservative funding in the wake of the Supreme Court's Citizens United decision…"
http://www.washingtonexaminer.com/norquist-book-irs-assault-on-tea-party-saved-obamas-presidency/article/2562631
IRS criminal investigations take a dip
"The IRS launched around 1,000 fewer criminal investigations in 2014, and secured fewer recommendations for prosecution and convictions, the agency announced Tuesday.
IRS officials have long said that years of budget cuts would impede their investigation efforts, and made that point once more in noting that criminal investigations had fallen from 5,314 to 4,297 last year.  Richard Weber, the chief of the IRS's criminal investigations division, said his group had absorbed an 11 percent drop in staffing over the last five years, bringing the division back to 1970s levels. "There is no doubt that we have had to be creative to overcome some of the budget challenges this year," Weber said in a statement…"
http://thehill.com/policy/finance/238133-irs-criminal-investigations-take-a-dip
A standard dejection in the IRS help line
http://www.washingtonpost.com/politics/a-standard-dejection-in-the-irs-help-line/2015/04/07/333594d6-d7f0-11e4-8103-fa84725dbf9d_story.html?wprss=rss_politics
White House to explore how climate change makes you sick
"President Obama is launching an initiative Tuesday aimed at highlighting the connections between climate change and public health, bringing both medical and data experts to the White House this week. As part of the effort, the White House will hold a Climate Change and Health Summit later this spring, featuring Surgeon General Vivek Murthy. The administration is expanding its Climate Data Initiative, which it launched a year ago, to include more than 150 health-relevant data sets. "Climate change is posing a threat to more people, in more places, to their public health," said White House senior adviser Brian Deese in a phone call with reporters Tuesday. White House officials also announced Tuesday that a coalition of deans from 30 medical, public health and nursing schools has pledged to train their students to address climate change's health impacts. Those universities include Johns Hopkins, the University of  Maryland, Harvard University and the University of Nebraska. There is a clear political component to Tuesday's announcement: In a roundtable event at Howard University, Obama will meet with not just public experts and senior administration officials but the mother of a child suffering from asthma. Asthma is exacerbated by warmer temperatures that contribute to the formation of smog, and Deese cited a recent study by the American Thoracic Society that found that seven out of 10 doctors reported climate change is contributing to more health problems among their patients. "One thing that we know is the most salient arguments around climate change are the ones around health impacts and involve meeting people where they are," Deese said…"
http://www.washingtonpost.com/news/energy-environment/wp/2015/04/07/white-house-to-explore-how-climate-change-makes-you-sick/?wprss=rss_national
Obama to Present Climate Change as Public-Health Hazard
"President Barack Obama will make the case that climate change is hazardous to public health as the White House launches an initiative aimed at addressing its effects on communities. The president will highlight the link between climate change and public health during a round-table discussion Tuesday afternoon at Howard University. The event and the White House's rollout of several other actions are intended to convey the urgent need to prepare for and reduce the consequences of climate change, administration officials said. "This is not just a future threat — this is a present threat," said Brian Deese, a senior adviser to the president…"
http://www.nasdaq.com/article/obama-to-present-climate-change-as-publichealth-hazard-20150407-00771
Obama presents climate change as hazard to your health
http://www.washingtontimes.com/news/2015/apr/7/obama-presents-climate-change-as-hazard-to-your-he/?utm_source=RSS_Feed&utm_medium=RSS
Obama seeks to link climate change to health
"The Obama administration is launching a series of efforts aimed at confronting what it says are the negative health effects of climate change. A warming climate, caused by humans through greenhouse gases, can exacerbate asthma, lengthen allergy seasons and increase the risk of injuries from extreme weather, the administration said Tuesday…"
http://thehill.com/policy/energy-environment/238049-obama-seeks-to-link-climate-change-to-health
Obama: Climate change is making Americans sick
http://nypost.com/2015/04/07/obama-climate-change-is-making-americans-sick/
Obama initiative highlights link between climate change, public health
http://www.washingtonpost.com/politics/obama-initiative-highlights-link-between-climate-change-public-health/2015/04/07/95c0ef00-dd5f-11e4-a500-1c5bb1d8ff6a_story.html
Obama's Objective: Nationalize California's Government-Made Water Disaster
"California — the Golden State that hasn't been golden in decades. And has for decades been under the near total control of the Democratic Party. These two things are not unrelated. California has for the reality-based community long been a perfect reverse barometer. Anything the state does — do the opposite, and success and prosperity will surely ensue. We like to juxtapose California and Texas. Two very large states with two very different approaches to the size, scope and sphere of influence of government. California is a huge government welfare-riddled disaster, with an imploding economy and half a trillion dollars in debt. Texas has a tiny government — and has since 2009 created so many jobs that without its tally President Barack Obama's national job creation would be a net negative…"
http://dailycaller.com/2015/04/07/obamas-objective-nationalize-californias-government-made-water-disaster/
Obama: 'A lot more work to do' on climate
http://thehill.com/policy/energy-environment/238129-obama-a-lot-more-work-to-do-on-climate
WH calls Obama 'greenest president' ever
"President Obama's environmental record will make him remembered as the "greenest" president in history, the White House said Tuesday. "The president is going to go down in history as the greenest president we've ever had," press secretary Josh Earnest told reporters. Earnest's comment came the same day the administration launched a new initiative to highlight the negative health effects caused by man-made climate change. Republicans have criticized Obama's energy and environmental policies, saying they have had a negative impact on job growth. Earlier this year, the GOP slammed the president for vetoing a bill that would have fast-tracked approval for the Keystone XL oil pipeline.  But some environmental groups have said Obama has not done enough to implement climate-friendly policies. This month, green groups ripped new Obama regulations on hydraulic fracturing for oil and gas as an industry giveaway. Earnest cites fuel efficiency standards for motor vehicles, new Environmental Protection Agency carbon pollution rules and investments in renewable energy sources as major environmental achievements for Obama…"
http://thehill.com/homenews/administration/238112-wh-calls-obama-the-greenest-president-weve-ever-had
POLL: AMERICANS TRUST FOX NEWS MORE THAN OBAMA ON CLIMATE CHANGE
"A new poll by St. Leo University finds more people trust Fox News on climate change than they do President Barack Obama. Fox wasn't exactly in high favor — the poll found that only 17 percent of respondents trust Fox News on climate change. But Obama's trustworthiness was lower still, totaling only 11 percent. Even the federal government as a whole ranked higher than the president, with a 13 percent rating. According to the poll, the most trusted group on climate change was "non-government scientists and educators," with 45 percent approval. Environmental groups ranked at 33 percent, while members of the media enjoyed 22 percent. As for individuals, conservative talk radio hosts like Sean Hannity ranked at a low 6 percent, even lower than Obama. On the other hand, Neil deGrasse Tyson, well-known popularizer of science and national entertainer, came in at 22 percent approval. Unsurprisingly, college-educated Republicans felt that global warming was exaggerated (73 percent) while only a small percentage of college-educated Democrats feel the same way (15 percent)…"
http://www.breitbart.com/big-journalism/2015/04/06/poll-americans-trust-fox-news-more-than-obama-on-climate-change/
House committee to discuss draft chemical reform bill
http://thehill.com/regulation/238142-house-committee-to-discuss-draft-chemical-reform-bill
Is this what net neutrality is really about?
"Recent congressional hearings held in the wake of the Federal Communication Commission's (FCC) net neutrality ruling provide a glimpse into what is so deeply wrong with this regulation, and why so many activist groups were behind it. It's an aspect of this matter of which you were perhaps unaware while the FCC was considering its regulatory strategy. Perhaps you thought net neutrality meant what was said of it: that it was intended to prevent the blocking or throttling of websites, or of "paid prioritization." Silly you. Actually, those were the interests of those companies — like Google and Netflix — that saw in governmental sway over the Internet commercial benefits for themselves. But what about those groups and individuals who had political or ideological interests, and who played such outsized roles in the deal? You know, groups like Free Press, Media Matters, Public Knowledge and New America's Open Technology Institute? Or what about the large grant-giving foundations, like Ford, MacArthur, Knight and George Soros's Open Society Institute that, in addition to munificently funding third-party net neutrality activists, directly lobbied the FCC themselves? It should now be clear, even to those who weren't paying attention earlier, that the primary interest these groups had, and have, in net neutrality is their desire to insinuate government in the regulation of speech on the Internet. Consider, for instance, the comments of the policy counsel for the Open Technology Institute, as made in a piece published by The Hill just after the conclusion of House Judiciary Committee hearings on March 25: Net neutrality is a pro-competition ideal, but competition alone cannot fully protect the values of Internet openness and freedom. A net neutrality regime that relies solely on antitrust analysis would be narrowly focused on pricing harms, such as those found in cartels and monopolies. Such a legal theory may prevent some paid prioritization schemes, but it cannot address the non-economic goals of net neutrality such as free speech, political participation and viewpoint diversity. [Emphasis added.] Similarly, and as reported in an article in National Journal, "Rep. John Conyers [Mich.], the panel's top Democrat, argued that antitrust laws fail to address the 'non-economic goals of net neutrality, including the promotion of innovation and the protection of free speech and political debate.'" Never mind for a minute that the FCC has no such mandate, and that were it to attempt to assert one (as it inevitably will), it would run headlong into First Amendment challenges based on the widely understood notion that government may not play such a role. The really interesting thing is how little attention has been focused, by the media or FCC officials themselves, on this aspect of net neutrality. Indeed, a quick search of comments made by Tom Wheeler, the chairman of the FCC, yields some vague (and inapposite) comments about net neutrality and free speech, but nowhere is there an indication that he, like the people quoted above, believes that the FCC now has authority, under its Net Neutrality Order, to ensure "viewpoint diversity" or "political debate." So it would be a good thing, the next time Wheeler is hauled off to testify before Congress, if someone asks him that very question. Does he, or doesn't he, believe that net neutrality confers on the FCC some kind of regulatory authority over content posted on the Internet? If he answers "no," that would be a healthy check on the ambitions of some of the pro-net neutrality crowd, while if he says "yes," we will have, for the first time, a clear view of what net neutrality was, and is, all about."
http://thehill.com/blogs/pundits-blog/technology/238042-is-this-what-net-neutrality-is-really-about
The Democratic Party Wants to Buy Your 'Assault Weapons' — with Taxpayers' Money (continuation of previous article)
"Once again, the Democratic party would very much like to get its hands on your firearms. Per The Hill: Gun owners would receive tax breaks for voluntarily turning in high-powered assault rifles under new legislation proposed Monday. The Support Assault Firearm Elimination and Education of our (SAFER) Streets Act expected to be reintroduced next week by Rep. Rosa DeLauro (D-Conn.) would provide gun owners with an incentive to turn in their firearms to local police departments. "Assault weapons are not about hunting, or even self-defense," DeLauro said. "There is no reason on earth, other than to kill as many people as possible in as short a time as possible, that anyone needs a gun designed for a battlefield."…"
http://www.nationalreview.com/corner/416569/democratic-party-wants-buy-your-assault-weapons-taxpayers-money-charles-c-w-cooke
White House appoints HHS assistant public affairs secretary
"The Department of Health and Human Services (HHS) on Tuesday tapped Kevin Griffith to permanently serve as its top adviser on public affairs. Griffis is currently the acting assistant secretary for public affairs, reporting directly to HHS Secretary Sylvia Mathews Burwell. The White House announced the position on Tuesday, along with a half dozen other new administrative posts. "These fine public servants bring a depth of experience and tremendous dedication to their important roles.  I look forward to working with them," Obama wrote in a statement. He has served as a senior adviser to HHS's assistant secretary for public affairs since May 2014. Previously, he helped run the campaign for Sen. Cory Booker (D-NJ) and served as an adviser for the Department of Commerce…"
http://thehill.com/policy/healthcare/238145-white-house-appoints-hhs-assistant-public-affairs-secretary
NBC Nightly News Uses D.C. Power Outage to Argue for More Infrastructure Spending
http://cnsnews.com/video/newsbusters/nbc-nightly-news-uses-dc-power-outage-argue-more-infrastructure-spending
Court: DHS Must Say Why Secret Plan to Shut Down Cellphone Service Is Legal
"The government will soon have to defend its position as to why it should be allowed to shut down cellphone service in the event of a "critical emergency," while keeping any such plans to do so a secret. Referred to as Standard Operating Procedure 303, the government's power to effectively render your phone useless under extraordinary circumstances was billed as a "unified voluntary process for the orderly shut-down and restoration of wireless services during critical emergencies," ArsTechnica reported. Such an emergency could include the "threat of radio-activated improvised explosive devices."…"
http://www.theblaze.com/stories/2015/04/07/court-dhs-must-say-why-secret-plan-to-shut-down-cellphone-service-is-legal/
Former Obama DIA Director: 'Very High' Chance that Hillary's E-Mail, Server Were Hacked
"Despite Hillary Clinton's insistence that her personal e-mail account was properly secured, Lieutenant General Michael Flynn told Fox News on Monday that the account had "likely" been hacked by adversarial foreign governments. The former Defense Intelligence Agency director said that there was a "very high" chance that Clinton's e-mail had been breached by China, Russia, Iran, or North Korea. He added that even allied countries may have gotten in on the action, just "because they can."​ Flynn said that while in theory Clinton could have secured her account and server well-enough to deter hackers, he remained skeptical that she actually had. "I just know how our adversaries work," he said. Flynn also took issue with Clinton's explanation that she used the personal e-mail address rather than an official State Department one because she found it convenient to carry just one device. "As a military officer, if I said I was doing something for convenience's sake to the soldiers I was leading, and it was solely for my convenience instead of their welfare, I should be relieved of duty — I would expect to be fired," he said. "It's one of those things, if it doesn't feel good, it probably isn't," he added. "And this one doesn't feel good to me." Flynn also said that someone in Clinton's position of responsibility should have recognized the risks and consequences of conducting government business on a personal account. "If you're using one device, as personal and professional, then nothing is personal." "I can sleep at night with what I was responsible to do [sic], and what I was asked to do, and how I was asked to act," he concluded. "I just hope that when all is said and done that people like herself can do the same."
http://www.nationalreview.com/article/416578/former-obama-dia-director-very-high-chance-hillarys-e-mail-server-were-hacked-andrew
There are more independents than ever before. That means nothing.
"The Pew Research Center is out with its new study of political party affiliation in America, and the big takeaway is this: There are more self-described independents than ever before. The 39 percent who claim this label has risen sharply since the George W. Bush years and, for the first time really, it outranks both the Democratic and Republican labels by a country mile. That's especially notable, considering back in the Truman administration, the number of independents was less than half what it is today…"
http://www.washingtonpost.com/blogs/the-fix/wp/2015/04/07/there-are-more-independents-than-ever-before-that-means-nothing/?wprss=rss_national
Conservative activists target Republican state lawmakers blocking Constitutional Convention
"Conservative activists pushing to amend the Constitution to rein in federal spending are preparing to delve into state legislative elections across the country, specifically targeting Republicans who are standing in the way of a convention of the states. "Our attitude is if state legislators won't stand against Washington, D.C., then they need to be replaced by somebody who will," Mark Meckler, president of Citizens for Self-Governance and a leader of the state convention movement, told The Washington Times in an interview this week. Mr. Meckler already has one target in mind: Virginia State Sen. Richard H. Black, a Loudoun County Republican who helped derail an effort in Richmond earlier this year to add Virginia's voice to the states seeking a convention to rein in federal spending…"
http://www.washingtontimes.com/news/2015/apr/7/republicans-opposed-to-constitutional-convention-t/?utm_source=RSS_Feed&utm_medium=RSS
Harry Reid: 'Of Course' Romney Paid His Taxes, I Still Won't Apologize [VIDEO]
"Departing Senate Minority Leader Harry Reid gave an interview to Fusion in which he readily admitted that former Republican presidential candidate Mitt Romney had actually paid taxes, but refused to apologize for saying on the Senate floor that Romney hadn't paid taxes for ten years. "August 2012, you said on the Senate floor that Mitt Romney had not paid taxes in ten years," said interviewer Jorge Ramos. "But there was no evidence of that. Did you purposely lie?" (VIDEO: White House Refuses To Condemn Harry Reid's Mitt Romney Lie) Reid said that the issue had been "blown way out of proportion," and said it was important the American people see Mitt Romney's tax returns. "He'll say, 'I always paid taxes.' He refused to show the American people his tax returns." "He told CBS, 'Let me also say… I have paid taxes every year. A lot of taxes,'" Ramos pointed out…"
http://dailycaller.com/2015/04/07/harry-reid-of-course-romney-paid-his-taxes-i-still-wont-apologize-video/
Rand Paul launches 2016 White House bid: 'We have come to take our country back'
"Sen. Rand Paul, the maverick first-term senator who rode a tea party wave from a Kentucky ophthalmology practice to Congress, on Tuesday formally announced a bid for the 2016 Republican presidential nomination. "I have a message, a message that is loud and clear and does not mince words. We have come to take our country back!" Paul told a crowd at his official campaign launch in Louisville, echoing language he used during his 2010 Senate run. "We have come to take our country back from the special interests that use Washington as their personal piggy bank, the special interests that are more concerned with their personal welfare than the general welfare." Standing on a stage flanked by American flags, Paul emphasized a message of inclusion and diversity in step with his strategic aim to expand the traditional GOP base. "The message of liberty, opportunity and justice is for all Americans, whether you wear a suit, a uniform or overalls, whether you're white or black, rich or poor," Paul said. "Many Americans, though, are being left behind. The reward of work seems beyond their grasp. Under the watch of both parties — the poor seem to get poorer and the rich get richer." Paul's announcement makes him the second major Republican candidate to officially jump into the 2016 race, just the first of a string of campaign debuts slated for this month…"
http://www.washingtonpost.com/blogs/post-politics/wp/2015/04/07/rand-paul-set-to-announce-presidential-run/?wprss=rss_politics
In 2016 kick-off speech, Rand Paul vows to take country back
http://cnsnews.com/news/article/2016-kick-speech-rand-paul-vows-take-country-back
Full Speech: Rand Paul announces 2016 presidential bid
http://www.cbsnews.com/videos/rand-paul-full-speech/
WATCH LIVE: Rand Paul Officially Announces Presidential Run
http://dailycaller.com/2015/04/07/watch-live-rand-paul-officially-announces-presidential-run/
Sen. Paul announces 2016 White House bid, touts 'message of liberty'
"Kentucky Sen. Rand Paul, declaring "we have come to take our country back," formally announced his candidacy Tuesday for the Republican nomination for president. "Today I am announcing, with God's help and with liberty lovers everywhere, that I am putting myself forward as a candidate for president of the United States," the 52-year-old Paul said at his "Stand for Rand" rally in Louisville, a few hours after making the announcement on RandPaul.com. Paul was introduced by wife Kelley Ashby Paul, who said of her husband: "You are brave. You inspire others." In a fiery speech tapping into America's frustration with Beltway politics, the senator said he worries "opportunity and hope are slipping away for our sons and daughters," and said: "It seems to me that both parties and the entire political system are to blame." "I have a message that is loud and clear and doesn't mince words," Paul said in his roughly 25-minute speech, below a stage banner that read, "Defeat the Washington Machine. Unleash the American Dream." "We have come to take our country back. … This message of liberty is for all Americans."…"
http://www.foxnews.com/politics/2015/04/07/sen-rand-paul-set-to-join-2016-presidential-field/
Rand Paul Vows To End 'Unconstitutional Surveillance' On His First Day As President
"Newly announced 2016 presidential contender Rand Paul vowed during his campaign announcement Tuesday to end the National Security Agency's bulk surveillance of Americans on his first day in office. "The phone records of law abiding citizens are none of their damn business," the Kentucky Republican senator told the crowd at a rally in Louisville Tuesday. "And as president on day one, I will immediately end this unconstitutional surveillance." Paul has been one of the loudest critics of such surveillance since the first leaks of bulk NSA surveillance programs by Edward Snowden in the the summer of 2013. In the weeks immediately following the leaks, Paul was one of the first lawmakers to introduce legislation peeling back such programs — in particular the NSA's bulk collection and surveillance of virtually all Americans landline telephone metadata records, including phone numbers and call durations, justified under Section 215 of the Patriot Act…"
http://dailycaller.com/2015/04/07/rand-paul-vows-to-end-unconstitutional-surveillance-on-his-first-day-as-president/
Rand Paul: "I Envision An America With A National Defense Unparalleled, Undefeatable, Unencumbered By Overseas Nation-Building"
http://www.realclearpolitics.com/video/2015/04/07/rand_paul_i_envision_an_america_with_a_national_defense_unparalleled_undefeated_unencumbered_by_overseas_nation-building.html
Rand Paul Looks to Tea Party As He Prepares For War With Jeb and Hillary
http://www.nationalreview.com/articles/416581/rand-paul-looks-tea-party-he-prepares-war-jeb-and-hillary-joel-gehrke
POLL: RAND PAUL DOES BEST WITH INDEPENDENTS AGAINST HILLARY CLINTON
"The latest poll from Public Policy Polling (PPP) shows that Sen. Rand Paul (R-KY) fares the best among the presumed 2016 Republican presidential candidates against former Secretary of State Hillary Clinton with independent voters, and is one of the top three contenders overall against her. The poll was conducted from March 26th through March 31st of 989 registered voters, 80 percent by telephone, and 20 percent over the internet to reach respondents without landline phones. The margin of error was +/- 3.1 percent. Clinton still leads the entire Republican field by 3 to 9 points, but has dropped from the 7 to 10 point advantage she had in PPP's February poll. Paul, Gov. Scott Walker (R-WI), and Sen. Marco Rubio (R-FL) were the strongest matchups against Clinton out of all potential Republican contenders, and had statistically identical results. Clinton leads Paul 46 percent to 42 percent, Walker by the same margin, and Rubio 46 percent to 43 percent. Paul performed the best out of all Republicans with independent voters, beating Clinton by 14 points, 47 percent to 33 percent. Noteworthy among the full results of the poll is Question 25, which asked poll respondents if they voted for President Barack Obama (D) or former Gov. Mitt Romney (R) in the 2012 election. Forty-eight percent said they voted for Obama, 43 percent for Romney, and 9 percent said "someone else/don't remember." The actual results of the 2012 election were 51.1 percent for Obama and 47.2 percent for Romney, indicating that this poll may be slightly skewed in favor of Democrats…"
http://www.breitbart.com/big-government/2015/04/07/poll-rand-paul-does-best-with-independents-against-hillary-clinton/
What the polls say about who might vote for Rand Paul
"As Rand Paul officially begins his pursuit of the presidency Tuesday, his campaign's opening video hinted at the mix of constituencies and themes he'll try to balance: there's the Tea Party strain of anti-spending (and anti-Washington) activism that first catapulted him to national prominence. There's his outreach to groups beyond the Republican base which, the video notes, made him so interesting to many pundits, and which might serve him well in the general election, if he can get the nomination. And we've already seen the start of a robust digital and social media strategy aimed, in part, at helping pull in new and younger voters. From our latest poll, taken at the end of March, Paul begins among the top tier in terms of raw consideration numbers, but still somewhat unknown (36 percent) to a wider audience. Paul doesn't have the name recognition of Jeb Bush or Mike Huckabee but elicited more opinions than did Ted Cruz or Marco Rubio at the time. (Consideration, we should note, is all one can really expect from voters at this stage; forced, head-to-head choices are still months off.)…"
http://www.cbsnews.com/news/what-the-polls-say-about-rand-pauls-support-and-who-might-vote-for-him/
Tea Party rivalry brewing between Cruz, Paul in 2016
http://www.foxnews.com/politics/2015/04/07/cruz-paul-engage-in-tea-party-rivalry-to-win-2016-gop-presidential/
Rand Paul and Ted Cruz are both in. Which presidential candidate will be next to enter the campaign fray?
"Sen. Rand Paul (R-Ky.) on Tuesday became the second major candidate to formally enter the 2016 presidential race — just ahead of a likely onslaught of announcements in the weeks and months ahead. Here's brief timeline of what to expect in the next month:
— Sen. Marco Rubio (R-Fla.) has been teasing a "big announcement" in Miami set for April 13, during which he will almost certainly declare his formal candidacy.
— Former secretary of state Hillary Clinton (D) now seems poised to make an announcement by the middle of the month.
— Former Maryland governor Martin O'Malley (D) has been weighing a presidential run for months and has made frequent visits to several key early-voting states. While it remains to be seen if he ultimately runs, recent statements indicate he is leaning in that direction. He plans to announce his decision sometime in May.
— Retired neurosurgeon Ben Carson (R), who was the first candidate to establish a presidential exploratory committee, has said he will likely make up his mind about running in May.
— Former Hewlett-Packard CEO Carly Fiorina has been inching closer and closer to a run but hasn't yet given a timeline for a potential announcement. She indicated several weeks ago that there is a "higher than 90 percent" chance she'll run for president.
— Several top-tier (potential) candidates on the Republican side have given little indication as to when they will announce. Former Florida governor Jeb Bush (R) and Wisconsin Gov. Scott Walker (R) have aggressively traveled the country to drum up support — not to mention big sums of money — for their all-but-certain runs. Reporters and political operatives will be looking closely at these two in the coming weeks for any indication about their plans…"
http://www.washingtonpost.com/blogs/post-politics/wp/2015/04/07/rand-paul-and-ted-cruz-are-both-in-which-presidential-candidates-going-to-announce-next/?wprss=rss_politics
DONALD TRUMP HIRES THREE KEY ADVISORS IN IOWA, EXPANDS HIS REACH
"Donald J. Trump announced Tuesday that he has made three new hires in Iowa to join Chuck Laudner, who is considered to be one of the top grassroots strategists in Iowa. The new hires are: Ryan Keller, Brad Nagel, and Chris Hupke. They will work along side Laudner and serve as political advisers to Mr. Trump. Keller is from Iowa and has an extensive political background working in local, state and national campaigns. Nagel is also a native Iowan and a retired U.S. Navy SEAL. Also from Iowa, Hupke is a political campaign veteran with 20 years of experience…"
http://www.breitbart.com/big-government/2015/04/07/donald-trump-hires-three-key-advisors-in-iowa-expands-his-reach/
John McCain announces 2016 re-election bid
"Sen. John McCain is running for re-election in 2016. The Arizona Republican, who was first elected in 1986, will seek a sixth term, he said. The chairman of the Senate Armed Services Committee and 2008 presidential nominee will be 80-years-old by Election Day, but told NBC News his Senate career is "just getting started." "I say, watch me," he said to critics of his age. "Take a look. Take a look at my 18-hour days. Take a look at the hearings we have. Take a look at my legislative accomplishments." McCain said he will win re-election by continuing to be outspoken on foreign policy and stress home state issues, including immigration and veterans affairs. He also said he expects a GOP primary challenge by Tea Party conservatives — but that he is prepared. McCain told the Arizona Republic he will officially announce his bid in a speech before the Arizona Chamber of Commerce and Industry at the Arizona Biltmore resort in central Phoenix…"
http://www.washingtonexaminer.com/john-mccain-announces-2016-re-election-bid/article/2562622
Russian hackers got Obama's schedule in White House cyberattack
"Russian hackers who hit the White House were apparently able to get inside an unclassified system and access details about President Obama's schedule. While the White House sought to downplay the seriousness of the hack, the intruders had access to information about the president that was not publicly available, CNN reported Tuesday. Officials briefed on the investigation told CNN that the incident was connected to a Russian cyberattack that also infiltrated the State Department's network. The revelations shed new light on the cyber intrusions at the White House and the State Department, both of which were disclosed previously…"
http://thehill.com/policy/cybersecurity/238127-white-house-state-dept-cyberattacks-linked
White House computers hacked by Russians
http://nypost.com/2015/04/07/white-house-computers-hacked-by-russians-report/
Obama, Raúl Castro expected to meet in Panama City
"President Obama is expected to speak with Cuban President Raúl Castro at this week's Summit of the Americas, the White House said Tuesday. Deputy national security adviser Ben Rhodes told reporters there will not be a formal meeting between the two leaders, but they will likely have a chance to meet. "I'm sure that President Obama will be interacting with President Castro at the summit events as leaders gather on the margins of those events," Rhodes said on a conference call. U.S. officials revealed last week that Obama and Castro would interact at the gathering of leaders from the Western Hemisphere in Panama City, which runs April 10-11. But the format of the encounter had not been clear. The informal meeting will be the first between Obama and Castro since the U.S. president announced in December he would begin normalizing relations with Cuba. Some members of Congress and business leaders applauded the move to re-establish ties with Cuba, saying it ended a failed policy of isolation and will expand trade and travel with Cuba. But many Republicans, and some Democrats, have dismissed it as a giveaway to the Castro regime, saying it does nothing to address human rights abuses and restrictions on free speech on the island. U.S. and Cuban officials have held three rounds of talks since December to form new diplomatic ties. A sticking point in the process is Cuba's demand that the U.S. remove it from its list of state sponsors of terrorism. Obama said the State Department would review Cuba's status on the list in December. Rhodes said Tuesday that review is nearing its conclusion. Obama and Castro last met in person in 2013 in South Africa, when they shook hands at the funeral of Nelson Mandela…"
http://thehill.com/policy/international/238067-obama-castro-expected-to-meet
Obama, Raúl Castro to 'Interact' at Summit, White House Says
Encounter at summit will be first since countries began re-establishing ties
http://www.wsj.com/articles/obama-raul-castro-to-interact-at-summit-white-house-says-1428423732?mod=fox_australian
Official: Review of Cuba as terror sponsor in 'final stages'
"White House officials left open the possibility Tuesday that President Obama could recommend Cuba's removal from a list of state sponsors of terror around the time of the Summit of the Americas later this week in Panama. The officials also sought to soften tensions with Venezuela that threatened to overshadow the summit. Deputy National Security adviser Benjamin Rhodes said the State Department's review of Cuba's place on that terror list is in "its final stages." While he said the timing is in the hands of Secretary of State John Kerry, he would not rule out an Obama announcement before or during the two-day summit in Panama City. Removing Cuba from the terror list would be one of the biggest developments since Dec. 17, when Obama and Cuban President Raul Castro announced they would seek to re-establish diplomatic relations after half a century of antagonism. But Rhodes cautioned that the actual opening of embassies in Havana and in Washington by both countries was still some time off. "When you have two countries that haven't spoken to each other like this over 50 years, you have lot off issues to work through," Rhodes said in a call previewing Obama's trip to Jamaica and then to the summit in Panama. Obama leaves for the Caribbean on Wednesday. Among the issues that have slowed the diplomatic efforts have been Cuba's presence on the terror list and U.S. demands that U.S. diplomats be able to interact with the Cuban people without limitations…"
http://cnsnews.com/news/article/official-review-cuba-terror-sponsor-final-stages
Official: Review of Cuba as terror sponsor in 'final stages'
http://www.washingtonpost.com/world/national-security/official-review-of-cuba-as-terror-sponsor-in-final-stages/2015/04/07/a945f630-dd35-11e4-b6d7-b9bc8acf16f7_story.html
O'Reilly: Americans Don't Trust President Obama on Iran
http://www.realclearpolitics.com/video/2015/04/07/oreilly_americans_dont_trust_president_obama_on_iran.html
Obama Compares Iran Deal To A House Under Contract, Awaiting Appraisal
http://www.npr.org/blogs/thetwo-way/2015/04/07/397940840/obama-compares-iran-deal-to-a-house-under-contract-awaiting-appraisal
WH: Iran sales pitch 'has only just begun'
http://thehill.com/blogs/floor-action/238120-senators-try-to-fix-no-child-left-behind
Obama won't follow through with assurances, many Israelis fear
"Pro-Israeli advocates are expressing new fears over U.S. and international efforts to reach a final deal with Iran after President Obama brushed aside a request from Israel Prime Minister Benjamin Netanyahu to include a clause asserting Israel's right to exist. Distrust between Israel and the Obama administration reached a new high after the U.S. and its international partners Thursday announced some loose parameters of a framework for an agreement with Iran that left key components of a final deal — such as the timing of sanctions relief — unresolved. Obama in successive interviews over the last few days repeatedly claimed to be extremely sensitive to Israelis' fears about a deal with Iran that falls short of putting a complete stop to Tehran's nuclear program. At the same time, he said a request from Israeli Prime Minister Benjamin Netanyahu that any final deal include a clause asserting Israel's right to exist wasn't realistic…"
http://www.washingtonexaminer.com/obama-wont-follow-through-with-assurances-many-israelis-fear/article/2562616?custom_click=rss
Top White House Aide Tells Israelis That Obama's Security Commitment to Israel 'Has Been Greater Than Any President's to Date'
"White House deputy national security adviser Ben Rhodes took to Israeli television news shows Monday to try to persuade jittery Israelis that the framework agreement over Iran's nuclear program is the "best deal" that could have emerged from negotiations and that President Barack Obama's commitment to the Jewish state has been unmatched by previous presidents. "This is a president who has a deep understanding of Israel and its history and the Jewish people's commitment to Israel," Rhodes said. "His security commitment to Israel has been greater than any president's to date in terms of his ability to secure the assistance and have the cooperation that Israel needs." While he touted Obama's commitment to Israel in an interview with to Channel 10, Rhodes skirted directly answering a question from Channel 2 as to whether Israeli Prime Minister Benjamin Netanyahu could expect an invitation to visit the White House anytime soon. "We haven't extended any invitations yet. But absolutely we'd expect that once there's an Israeli government formed that there will certainly be occasion for the two of them to meet in Washington going forward. Again, we haven't set a date, we haven't extended an invitation. We want to let the Israeli government formation process conclude," Rhodes said. Netanyahu is currently involved in negotiations with lawmakers over forming his next government, a process that could still take weeks. Rhodes said that under the framework agreement announced last week, "Iran will never be permitted to build a nuclear weapon." However, in an interview with NPR broadcast Tuesday, Obama acknowledged that after 13 years under the deal, it's possible Iran could have advanced centrifuges to quickly enrich uranium, significantly cutting the time it would take to develop a weapon. Israeli Prime Minister Benjamin Netanyahu has said that the deal will not block Iran from building a nuclear weapon's capability…"
http://www.theblaze.com/stories/2015/04/07/top-white-house-aide-tells-israelis-that-obamas-security-commitment-to-israel-has-been-greater-than-any-presidents-to-date/
Obama: Netanyahu's Call for State Recognition Won't Be Part of Iran Deal
"President Obama Monday dismissed Prime Minister Benjamin Netanyahu's insistence that Iran recognize the state of Israel as a condition of a nuclear arms control pact, arguing Iran's regime will not change that drastically, even if Tehran's nuclear activities do. The president's remarks to National Public Radio, during an interview to air in its entirety Tuesday, offered another look at the simultaneous global and domestic pressures the United States is juggling just days after clearing interim hurdles in pursuit of a lasting agreement with Iran. The Iranian threats to Israel are likely to remain, Obama said. The United States is committed to preventing Iran from acquiring a nuclear weapon via tough commitments, intrusive inspections and scientific oversight. By the same token, the United States remains committed to defending Israel, he added. "The notion that we would condition … a verifiable deal on Iran recognizing Israel is really akin to saying that we won't sign a deal unless the nature of the Iranian regime completely transforms. And that is, I think, a fundamental misjudgment," the president told NPR's Steve Inskeep. "We want Iran not to have nuclear weapons precisely because we can't bank on the nature of the regime changing. That's exactly why we don't want to have nuclear weapons. If suddenly Iran transformed itself to Germany or Sweden or France, then there would be a different set of conversations about their nuclear infrastructure," he added. Since April 2, Obama has been making his case for sufficient running room, bolstered by negotiators from the United Kingdom, France, Russia, China, and Germany, to see if last week's preliminary breakthrough with Tehran can gel into a signed, verifiable agreement to constrain Iran for more than a decade, at least. In phone calls and media interviews, speaking to powers in the Middle East and to skeptics in Congress, Obama has championed what he describes as a history-making opportunity, asking critics for patience and allies for their support…"
http://www.realclearpolitics.com/articles/2015/04/07/obama_netanyahus_call_for_state_recognition_wont_be_part_of_iran_deal.html
OBAMA REJECTS NETANYAHU'S CALL FOR IRAN TO RECOGNIZE ISRAEL
http://www.breitbart.com/big-government/2015/04/06/obama-rejects-netanyahus-call-for-iran-to-recognize-israel/
Boehner: Obama Knows Deal Leads to Nuclear Iran
"It's no surprise that Speaker John A. Boehner isn't happy with the Obama administration's Iranian nuclear deal, but his level of discontent seems to be mounting. While Boehner refrained from saying much of anything about the nuclear negotiations during his trip to Israel last week, the Ohio Republican is stepping up his criticism after President Barack Obama acknowledged Tuesday that, under the framework, Iran would be about a year away from a nuclear bomb for the first 13 years of the agreement — and would be able to produce a weapon almost immediately after that. "President Obama himself today confirmed exactly what critics of the deal have argued: his 'deal' would pave the way for a nuclear-armed Iran in the near future," Boehner said in a statement. "The Iranian regime has consistently taken a long-view on its regional — indeed global — ambitions of exporting its revolution. After multiple evasions of international inspections to date, no one should believe that the proposed inspections and verification are bullet-proof." Boehner went on to say that the "deal" — which he again put in quotes — was a "direct threat to peace and security of the region and the world." That's sharper criticism than the speaker has offered previously, though it isn't exactly a change in his position. Boehner invited Israeli Prime Minister Benjamin Netanyahu to speak before Congress with the clear intention of giving Netanyahu a larger microphone from which to castigate the deal. (Under the still-evolving agreement, much of Iran's nuclear program would remain intact, but facilities would be open for inspection and Iran would have to scale down its enrichment of uranium. In exchange for those concessions — and a number of other demands like reducing the number of centrifuges and preventing the production of plutonium — there'd be a loosening of sanctions against Iran.).."
http://blogs.rollcall.com/218/iran-deal-boehner-statement-nuclear-escalation/?dcz=
Nuclear 'deal' critics worried about 'dueling' fact sheets from US, Iran
http://www.foxnews.com/politics/2015/04/07/nuclear-deal-critics-worried-about-dueling-fact-sheets-from-us-iran/
Schumer: Congress Has the Right to Disapprove Any Agreement with Iran
"From the Morning Jolt, an early indicator that Chuck Schumer will be a far more interesting and unpredictable leader of Senate Democrats than Harry Reid was: Schumer: Congress Has the Right to Disapprove Any Agreement with Iran Speaking of national security, Senate Minority-Leader-In-Waiting Chuck Schumer could be a more interesting guy to lead the Democrats than we thought: Democratic Sen. Chuck Schumer, one of Capitol Hill's most influential voices in the Iran nuclear debate, is strongly endorsing passage of a law opposed by President Barack Obama that would give Congress an avenue to reject the White House-brokered framework unveiled last week. The comments Monday by the Democratic leader-in-waiting illustrate the enormity of the task ahead for President Barack Obama and his team: While there's no guarantee that Congress would ultimately reject an agreement with Iran, there's an increasingly bipartisan consensus that Congress should at least have the ability to do so.  "This is a very serious issue that deserves careful consideration, and I expect to have a classified briefing in the near future. I strongly believe Congress should have the right to disapprove any agreement and I support the Corker bill which would allow that to occur," Schumer said in an emailed statement to POLITICO. Schumer had quietly signed on to a bill allowing congressional review of the Iran deal two weeks ago, but made little fanfare of his co-sponsorship. In a brief statement on Friday, he said only that he'd review the agreement. Now that the outlines of an agreement are known, Schumer's emphatic statement that Congress has an important role becomes more significant, signaling to fellow Democrats that it's safe to jump on board the review bill. Harry Reid would never have done this. Sure, Reid publicly disagreed with Obama here and there, like on earmarks, and his staff did plenty of finger-pointing at the president after the disastrous 2014 midterms. But those were small compared to this, a giant "peace in our time" deal that Obama thinks will be his foreign policy legacy…"
http://www.nationalreview.com/campaign-spot/416558/schumer-congress-has-right-disapprove-any-agreement-iran-jim-geraghty
Obama's Iran pitch has nothing to do with Schumer defection, White House says
"The White House denied Tuesday that its sales pitch for a nuclear deal with Iran is failing because a key Democratic senator is now backing an Iran measure the administration opposes. "The sales pitch has just begun," White House spokesman Josh Earnest told reporters. "We want to make sure that members of Congress understand what's in the deal." To provide more clarity on the prospective deal with Iran, Earnest said the administration has offered congressional national security committees a classified briefing from Assistant Secretary of State Wendy Sherman, a key negotiator engaged in the talks with Iran and the other international powers. Sen. Chuck Schumer, D-N.Y., this week announced that he is backing legislation introduced by Senate Foreign Relations Committee Chairman Bob Corker, R-Tenn., that would give Congress to ability to disapprove of the deal and stop its implementation if and when it's finalized in the coming months…"
http://www.washingtonexaminer.com/obamas-iran-pitch-has-nothing-to-do-with-schumer-defection-white-house-says/article/2562660?custom_click=rss
Obama calls Scott Walker's approach to Iran "foolish"
http://www.cbsnews.com/news/obama-calls-scott-walkers-approach-to-iran-foolish/