News Briefing for Wednesday, April 29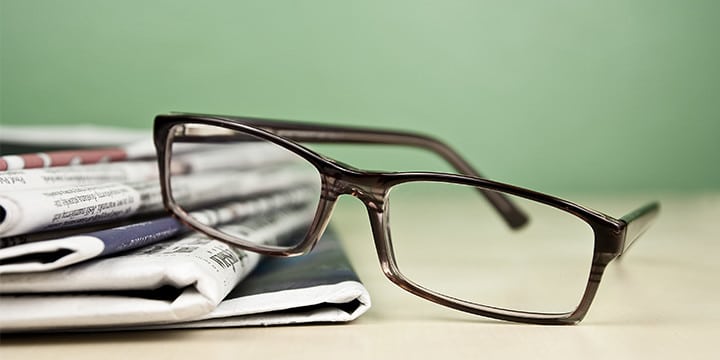 TEA PARTY PATRIOTS:
IRS watchdog finds 6,400 missing Lois Lerner emails
"…Tea Party Patriots president Jenny Beth Martin said the news was another development in a "long line of deplorable actions from the Internal Revenue Service against groups who were merely trying to hold their government accountable." "It will be very enlightening to see the content of the emails as (the inspector general) continues the investigation," she said in a statement…"
http://www.cnn.com/2015/04/28/politics/irs-watchdog-finds-6400-missing-lois-lerner-emails/index.html
HEALTHCARE:
Two in three Obamacare beneficiaries had to repay subsidies (continuation of previous article)
"Nearly two in three Americans who bought subsidized health insurance on the Obamacare exchanges this year had to pay some of the federal dollars back, according to new data from H&R Block. That's because they presumably collected more federal aid than their income qualified them for. In that case, consumers must either pay some of it back or — in most cases — the IRS will subtract it from their tax refund. Policymakers have expressed concern that low-income people could struggle with paying back the subsidies — or suffer if their tax refunds are greatly reduced because of overpayments. The average amount consumers owed back to the government was $729, cutting their potential tax refunds by almost one-third, said the tax preparation company. On the flip side, one in four Obamacare recipients collected fewer subsidies than their income qualified them for. Those consumers saw their tax refunds boosted by an average of $425…"
http://www.washingtonexaminer.com/two-in-three-obamacare-beneficiaries-had-to-repay-subsidies/article/2563701?custom_click=rss
After Like Your Plan, Keep Your Plan, Even Democrats Want To Repeal Obamacare's Cadillac Tax
"Reps. Joe Courtney (D-Conn.), Donald Norcross (D-N.J.) and Dina Titu (D-Nev.) have introduced the Middle Class Health Benefits Tax Repeal Act to repeal the Cadillac tax. It isn't set to take effect until 2018, but it is already clear the tax will hit many who are not wealthy. That is especially true in high-cost urban areas that have particularly expensive health costs. When House Speaker Nancy Pelosi urged passage of Obamacare so we could find out what's in it, few worried about the Cadillac tax. At that point, the tax was eight years away. Besides, if you like your plan, you can keep your plan. And this tax would apply only to rich plans for the most uber-elite. 2018 now seems close, and the numbers no longer seem elite. In addition, we have seen too many 'like your plan keep your plan' promises that later had to be chalked up to 'misunderstandings.' The Cadillac tax is a whopping 40% excise tax. It applies to individual health plans worth more than $10,200 and family plans worth more than $27,500. Former Obamacare adviser Jonathan Gruber gloated that rising medical costs would ensure that the Cadillac tax would all but eliminate tax deductible company provided health insurance. Mr. Gruber even said President Obama was in the room when the Cadillac tax lie was created…"
http://www.forbes.com/sites/robertwood/2015/04/28/after-like-your-plan-keep-your-plan-even-democrats-want-to-repeal-obamacares-cadillac-tax/
One-Third Drop Obamacare in California (from April 26)
"President Obama led by example when he promised us that if we liked our doctor, we could keep him. And now the entire Obamacare regime is dedicated to being, as Mark Twain put it, "economical with the truth." Of particular note is what is called Covered California from my home state. Sharyl Attkisson, of the Daily Signal, has written a two–part series that shows the lies are baked in at Obamacare California. If you ask Executive Director Peter Lee, everything is going swimmingly: "94 percent of those who renewed their Covered California insurance this year kept their same policies, meaning 'those plans having the right mix of doctors, the right mix of care options for them, and the right one they wanted to stay with.'" Ninety–four percent is an impressive number, particularly considering Obamacare is mandatory, and most readers would assume everyone kept their insurance. Which makes 94 percent a real success story. Except they didn't keep their insurance, and it's not a success story. The truth is (there's that word again), over one–third of Covered California policyholders dropped their insurance altogether. Attkisson contends this is one of the worst retention rates in the nation. And for those poor souls who are still at the mercy of Covered California, the situation doesn't get any better, 84 percent of the policyholders will be paying increased premiums in 2015. Aiden Hill, formerly a big supporter of Obamacare and head of the Covered California call center, says the coverage he gets from his Obamacare policy is less than he had before passage of the law and his premium skyrocketed 71 percent. In his words, "So much for competition." I really believe that we've created a monster — and it's an unaccountable monster."…"
http://www.newsmax.com/Reagan/obamacare-covered-california-health-insurance/2015/04/26/id/640791/
Affordable Care Act cut tax refunds $729, H&R Block says
"Two out of three taxpayers who got help from Uncle Sam to buy health insurance last year owed some of that money back come April 15, according to H&R Block Inc. The Kansas City-based tax preparation firm reported its customers' experiences under the Affordable Care Act and the just completed tax season on Monday. The health care law commonly called Obamacare helped pay part of the medical insurance premiums for those who qualified. The amount of the help was based on what the taxpayer had expected to earn during 2014. Those who earned more than they had estimated had to return some of the premium help at tax time. H&R Block said that turned out to be nearly two-thirds of those who got help. Repaying Uncle Sam meant getting a smaller tax refund, Block said, on average a $729 smaller refund. Block said that amounted to about a third of the average refund for filers who gained health care coverage under the Affordable Care Act. Block, in an announcement, said its "figures highlight the importance of estimating income as accurately as possible" when seeking benefits under the Affordable Care Act. It said taxpayers also need to keep that estimate updated throughout the year to reflect changes in their income and household size. Such changes can raise or lower the level of premium help available and subsequently the taxpayer's refund…"
http://www.kansascity.com/news/business/article19737996.html
Don't Import Canada's Ideas on Health Care
"Move aside, maple syrup. Canada has a hot new export — single-payer health care. The New York State Assembly may soon consider legislation that would switch the Empire State to a Canadian-style single-payer system. Maine has expressed interest in doing the same. So has Congress. Earlier this year, Rep. Jan Schakowsky (D-Ill.) introduced a bill to create government-run insurance programs in every Obamacare exchange. Our northern neighbor's admirers should consult its history. Nearly fifty years ago, Canada charged a youthful chief executive with a massive overhaul of its healthcare system — just as the United States has today. Canada now has a half-century of proof that government-dominated healthcare systems force patients to wait interminably long times for subpar treatment. Canada's path to single payer began soon after World War II, when Premier Tommy Douglas introduced free hospital care in Saskatchewan. By 1962, the province was providing universal coverage for physician services, too. In 2004, the Canadian Broadcasting Corporation named Douglas "The Greatest Canadian," thanks largely to his role in socializing the Canadian healthcare system. Socialized medicine went nationwide in 1966, with the passage of the Medical Care Act. Implementation of the single-payer scheme fell to Pierre Trudeau, the newly elected Prime Minister in 1968. Trudeau campaigned on the promise of installing a "just society." Enthusiasm among Canada's youth propelled Trudeau into office with the first electoral majority of the 1960s. Observers dubbed the phenomenon "Trudeaumania." Sound familiar? Trudeau was Canada's Barack Obama. Like Trudeau, Obama rode a wave of young support — Obamamania — to power. Sixty-six percent of those under the age of 30 voted for Obama in 2008. And like Trudeau, Obama is a fan of single-payer. During his 2008 campaign, Obama said, "If I were designing a system from scratch, I would probably go ahead with a single-payer system." In 2003, he flatly stated, "I happen to be a proponent of a single-payer universal health care program." Obama wasn't able to sell single-payer to a skeptical American public. But that hasn't stopped him from returning to the idea. In a recent interview, the president noted that allowing private insurers, Medicaid, and Medicaid to join up "makes a lot of sense." He was essentially advocating for an "all-payer system," under which insurers would band together to negotiate prices with healthcare providers. It's single-payer by another name. As Canada's decades-long experience shows, single-payer by any name fails patients. I was born in Canada and have seen single-payer lead to rationing and outright rejection of care. My mother died of colon cancer after being denied an early colonoscopy that could have identified the disease at a more treatable stage. Her experience is not unique. The Health Council of Canada recently reported that Canada's wait times for receiving health care ranked last on a list of 11 developed countries. The country faces a shortage of family doctors, so almost half of Canadians have to go to the emergency room for basic health needs. Even then, 26 percent wait four or more hours to see a doctor in the ER…"
http://www.realclearpolitics.com/articles/2015/04/28/dont_import_canadas_ideas_on_health_care__126404.html
Aetna, More Bullish On Obamacare, Raises 2015 Profit Forecast
"Aetna (AET) chief executive officer Mark Bertolini said he now expects public exchange business under the Affordable Care Act to be an "attractive growth opportunity" that can generate a reasonable return for investors. In the past, Bertolini hasn't been so bullish on the public exchanges, saying it was a break-even opportunity. But a boost in individual customers buying subsidized plans, disclosed on the company's first-quarter earnings call this morning, left Aetna with 950,000 members in coverage purchased on public exchanges from 17 states. "We had another highly successful open enrollment period," Bertolini told analysts on a 45-minute call. The improved outlook in ACA-related business, better Medicare payment rates and growth in Medicaid enrollees figured in Bertolini's decision to raise the company's 2015 earnings forecast to $7.20 to $7.40 per share from "at least $7 a share" before. Aetna is the second large health insurer this quarter to boost its 2015 forecast after UnitedHealth Group (UNH) said its sales and profits would jump this year as insurers generate more individuals buying coverage on exchanges and customers from the expanded Medicaid program under the health law. But across the board, Aetna did well, growing its membership in Medicare Advantage plans, which contract with the federal government to provide coverage to seniors and Medicaid plans for poor Americans…"
http://www.forbes.com/sites/brucejapsen/2015/04/28/aetna-more-bullish-on-obamacare-raises-2015-profit-forecast/
Aetna Raises 2015 Outlook After 1Q Earnings Tops Forecasts
"Aetna has hiked its 2015 forecast beyond analyst expectations after booking a 17-percent jump in first-quarter earnings, as enrollment gains and moderate medical cost growth helped the nation's third-largest health insurer. Shares of the Hartford, Connecticut, company climbed to an all-time high price after the insurer detailed results Tuesday morning. Aetna said it now expects operating earnings this year to range between $7.20 and $7.40 per share. That's up from a forecast it made in February for earnings of at least $7 per share. And that was a 10-cent-per-share increase from its initial 2015 forecast. Analysts expect, on average, 2015 earnings of $7.17 per share, according to FactSet. Company leaders told analysts in February that they considered their then-new forecast a floor Aetna aimed to exceed. Aetna said Tuesday that it raised its expectation for 2015 again after seeing operating earnings, revenue and enrollment all grow in the year's initial quarter. The insurer's net income also climbed to $777.5 million from $665.5 million last year. Operating earnings, which exclude items like capital gains, totaled $2.39 per share in this year's quarter. Analysts expected, on average, earnings of $1.95 per share, according to Zacks Investment Research. Operating revenue of $15.1 billion grew 8 percent in the quarter but came in below average analyst expectations for $15.45 billion, according to the Zacks survey. The insurer's medical enrollment climbed 4 percent to 23.7 million people. Aetna has signed up more than 950,000 people through the health care overhaul's public insurance exchanges, which allow people to buy coverage with help from income-based subsidies or tax credits. The insurer said more than 90 percent of its customers received a subsidy. Aetna also said growth in medical costs, its biggest expense, remained moderate, in part because of a deal it worked out earlier this year with Gilead Sciences Inc. on the price of two expensive hepatitis C treatments, Sovaldi and Harvoni. Aetna followed rival UnitedHealth Group Inc. in trumping Street expectations and raising its 2015 forecast after reporting first-quarter results. Health insurers have entered 2015 with a more optimistic outlook than they had at the start of last year, when Medicare Advantage funding cuts hung over an industry that also was dealing with the uncertain impact of a new fee from the overhaul and the first open enrollment period for the public exchanges…"
http://abcnews.go.com/Business/wireStory/aetna-raises-2015-outlook-1q-earnings-tops-forecasts-30638225
Florida files Obamacare lawsuit
"Florida has filed a lawsuit charging the Obama administration is trying to force it to expand Medicaid under Obamacare. Kicking off a legal battle involving both Medicaid expansion and a separate pot of federal funding for hospitals, Attorney General Pam Bondi filed suit Tuesday in the U.S. District Court for the Northern District of Florida. The lawsuit was threatened last week by Gov. Rick Scott, who accuses the administration of trying to coerce him into expanding Florida's Medicaid program under the Affordable Care Act — something he and many other Republican governors have so far refused to do. Scott contends officials are pressuring him by threatening to halt an existing flow of federal funds used to reimburse hospitals for caring for uninsured patients. "Whether to expand Medicaid is a policy decision for Florida, and the decision should ultimately be made by Floridians, through their elected state officials, not by the federal government through force and coercion," Bondi said in a statement…"
http://www.washingtonexaminer.com/florida-files-obamacare-lawsuit/article/2563731?custom_click=rss
HOUSE CONSERVATIVES WORRIED LEADERSHIP MAY CAVE ON OBAMACARE REPEAL
"GOP conservatives in the House are worried that establishment Republicans like Speaker John Boehner and his buddies may betray them once again, this time with the effort to repeal ObamaCare. Conservatives want to use the reconciliation process, which allows the Senate to pass laws with a simple majority instead of a 60-vote supermajority, to repeal ObamaCare. As a result, the House conservatives gave ground last month and supported the proposed budget to avoid infighting in the party. But now, House Republican leaders seem to be backing off their support for the reconciliation process, preferring to wait until the Supreme Court rules in King v. Burwell, which could invalidate tax subsidies obtained through federal exchanges. Doing so would cripple ObamaCare, because states with their own exchanges could not depend on the federal government for support. In addition, Sen. Richard M. Burr (R-NC), Senate Finance Committee Chairman Orrin G. Hatch (R-UT) and House Energy and Commerce Committee Chairman Fred Upton (R-MI) offered a proposal that would guarantee coverage to Americans even if they are sick, essentially echoing elements of ObamaCare. Rep. Jim Jordan (R-Ohio), the chairman of the Freedom Caucus who was largely responsible for House conservatives approving the budget despite their qualms about the defense budget and the general fiscal impact, is adamant that reconciliation be utilized, saying, "It's imperative that [Obamacare repeal] be the focus for our reconciliation instructions." He also asserted, "We told [the voters] time and time again, we are committed to getting rid of this law. So, let's make sure we keep this thing front and center in the political debate, put it on the president's desk [and] actually make him veto it." Conservatives would like to set up a showdown with Barack Obama in which they forward a bill to him that he would have to veto, thus showing the conservative base that House conservatives mean business about ObamaCare…"
http://www.breitbart.com/big-government/2015/04/28/house-conservatives-worried-leadership-may-cave-on-obamacare/
Democrat to insurers: Do your part on ObamaCare rule
"Sen. Patty Murray (D-Wash.) is calling on health insurance companies to follow the requirements for contraceptive coverage under ObamaCare.  Murray wrote to eight insurance companies offering coverage on the ObamaCare marketplace in her home state of Washington on Tuesday raising concerns about the results of a report from Northwest Health Law Advocates and NARAL Pro-Choice Washington. Under ObamaCare, contraception is required to be free for subscribers. But that report found that customer service representatives for insurance companies often gave customers incorrect information about the cost of contraceptives. "A lack of consumer awareness and transparency about what is covered for women is unacceptable," Murray wrote in the letter. "A benefit that's hidden from consumers is the same as having no benefit at all. Insurers must do their part to provide accurate information to all Washingtonians." The Washington state insurance commissioner announced earlier this month, in response to the report, that the insurance companies had agreed to revamp the information they provide to customers. Murray wrote that she will be monitoring their progress.  The issue is not just in Washington state, and includes actual coverage in addition to information about that coverage, according to a Kaiser Family Foundation report this month. That report found that some insurance plans were violating ObamaCare by requiring cost-sharing on some forms of contraception, or simply not covering some forms at all. Murray called that report "very concerning" at a hearing with Health and Human Services Secretary Sylvia Mathews Burwell last week. Burwell said that "we do plan to follow up." But she said the department is still gathering information. "It is a matter of the specifics being brought to us," she said…"
http://thehill.com/policy/healthcare/240355-murray-calls-on-insurers-to-obey-obamacare-contraceptive-rule
McConnell Frustrates Conservatives' Hopes for Full Obamacare Repeal through Budget Reconciliation
"When then-Senate Minority Leader Mitch McConnell conceded, days before the 2014 midterms, that a full repeal of Obamacare would require 60 votes, the conservative activist wing of the GOP exploded. "This is why nobody believes Mitch McConnell anymore," said Mary Vought, spokeswoman for the Senate Conservatives Fund, a group founded by then-senator Jim DeMint to back Tea Party candidates in GOP primaries. "He says he wants to rip Obamacare out 'root and branch,' but then flips days before his election and says he plans to surrender." The anger derived from the belief that the Senate could pass a bill repealing the law through the use of a budgetary process known as reconciliation, which cannot be filibustered under Senate rules and therefore only requires 51 votes to pass. The procedure captured the imagination of conservatives when Senate Democrats used it to pass parts of Obamacare in 2009. McConnell's team clarified that he would try to repeal the law through reconciliation; after the election, the incoming majority leader said that "the reconciliation process does present an opportunity and we're reviewing that." Months later, with the yearly legislative wrangling over the budget in full swing, conservatives hoping that reconciliation would be their silver bullet are likely to be disappointed. Most Senate Republicans do not believe that the reconciliation rules permit a full repeal, frustrating conservatives who thought it might be possible if McConnell had argued forcefully for the idea earlier this year. It now appears that reconciliation will be used more narrowly, to target specific parts of the law. "When it comes to repealing Obamacare, what our members have talked about for years up here is going at the core of the law, which are changes to health-care spending that are mandatory," says one senior GOP Senate aide.   McConnell does not have the authority to decide unilaterally that a given law can be repealed through reconciliation; instead, parliamentarians, the umpires of Senate procedure, interpret the relevant rules and precedents whenever a disagreement arises. Much of Obamacare does not qualify for reconciliation under the Byrd rule, the regulation that governs the process…"
http://www.nationalreview.com/article/417611/mcconnell-frustrates-conservatives-hopes-full-obamacare-repeal-through-budget
House conservatives finalizing new O-Care replacement plan
"The most conservative members of Congress are putting the final touches on a new ObamaCare replacement plan, which they plan to release just before a key Supreme Court ruling on the healthcare law. Rep. Bill Flores (R-Texas), the chairman of the Republican Study Committee (RSC), said in an interview that the group will publicly release its latest healthcare alternative plan by mid-May, about one month before the Supreme Court decides whether three-quarters of states can keep their ObamaCare subsidies. The plan will not specifically say how the GOP should respond to the King v. Burwell case, which threatens to erase healthcare subsidies for 7.5 million people in 34 states. Republicans in Congress have already pitched a half-dozen plans to eliminate the fallout from the decision, with GOP chairmen working to narrow them down. Leaders of the RSC, the House's conservative caucus with about 170 members, have not yet weighed in on the plans. Flores said he hopes this plan will shape the party's legislative response to the case by outlining an end goal. "If we start building toward a shore, but we don't know what that shore is, then the bridge might not work very well," the Texas Republican said. "The alternative tells you what the other shore looks like." Rep. Phil Roe (R-Tenn.), an RSC member involved in discussions, added that this year's plan will add a focus on anti-trust legislation as well as "a big transparency part for consumers." "There's no really portal to find out what you're paying for, how you're paying for," he said. Both Roe and Flores said the plan would largely resemble the previous two versions. Flores added this year's will contain some "interesting tweaks," though he declined to provide details. The RSC's two previous plans called for fully repealing the 2010 law and replacing it with an expansion of health savings accounts, enacting medical liability reform and eliminating the restrictions on purchasing insurance across state lines. Flores said the plan will have "good, broad support from the majority of the conference." The last RSC healthcare alternative had 120 co-sponsors…"
http://thehill.com/policy/healthcare/240309-house-conservatives-finalizing-latest-obamacare-replacement-plan
How Republicans could avoid spending offsets on Supreme Court Obamacare 'fix'
"As they grapple with the potential fallout of a Supreme Court ruling that could strike down health insurance subsidies for millions of Americans, Republicans may expend a limited legislative tool to pass a bill to keep subsidies flowing without having to find new offsetting spending cuts. In the case King vs. Burwell, challengers argue that the text of President Obama's healthcare law restricted subsidies to those who purchase health insurance policies on exchanges set up by their states, rather than by the federal government. If the justices side with challengers in the case, Republicans will face a dilemma. On one hand, they will be under tremendous political pressure to find a way to make sure that people who have been receiving subsidies don't lose them. On the other hand, they'll be under pressure from fiscal conservatives to avoid spending billions of dollars to help "fix" a problem that they argue would have been created by the text of Obamacare…"
http://www.washingtonexaminer.com/how-republicans-could-avoid-spending-offsets-on-supreme-court-obamacare-fix/article/2563695?custom_click=rss
Supreme Court Keeps Slapping Down Obama Administration on Contraception Mandate
"The Supreme Court on Monday dealt another blow to the Obamacare contraception mandate in what religious freedom advocates consider the latest in a string of victories. The high court told the U.S. Court of Appeals for the Sixth Circuit to reconsider its earlier decision siding with the government against the Michigan Catholic Conference, forcing the group to comply with the Obama administration's mandate to pay for contraception even if it violates the organization's religious beliefs. While not an outright ruling, the high court's order to revisit a matter is typically a warning to lower courts of how the court would rule. This marks the fifth decision in favor of religious freedom advocates since December 2013, when some form of relief was given to the Little Sisters of the Poor in Colorado; Wheaton College in Illinois; Notre Dame University in Indiana; and Archbishop David A. Zubik and the Diocese of Pittsburgh, according to the Becket Fund for Religious Liberty. The biggest case was of course the Hobby Lobby ruling last June, which the Supreme Court cited in the Michigan case. "The government keeps making the same bad arguments and the Supreme Court keeps rejecting them – every single time. This is because the government can obviously come up with ways to distribute contraceptives without the forced involvement of Catholic ministries," Becket Fund senior counsel Mark Rienzi said in a statement. "As with the Supreme Court's decisions in Little Sisters of the Poor and Hobby Lobby, this is a strong signal that the Supreme Court will ultimately reject the government's narrow view of religious liberty," Rienzi added. "And it makes it less likely that lower courts will accept arguments the Supreme Court has rejected over and over and over again."…"
http://www.theblaze.com/stories/2015/04/28/supreme-court-keeps-slapping-down-obama-administration-on-contraception-mandate/
Supreme Court tosses ruling in favor of ObamaCare mandate
"The Supreme Court on Monday gave new life to a lawsuit challenging ObamaCare's contraception mandate, striking down a previous ruling in favor of the federal government. The justices asked an appeals court in Cincinnati to reconsider a legal challenge that the Catholic ministries in Michigan and Tennessee filed against an ObamaCare provision that requires employers to cover birth control for all workers. The justices asked the lower court to reconsider the case in light of last year's landmark ruling on the contraception mandate. That decision, issued last June, held that the arts-and-crafts retailer Hobby Lobby could opt out of the contraception mandate for religious reasons. Since then, religious-affiliated companies and organizations across the country have pushed new legal challenges of the provision. Religious freedom groups on Monday quickly cheered the court's decision…"
http://thehill.com/policy/healthcare/240154-supreme-court-tosses-obamacare-contraception-ruling
VA Reform Stalled by Lack of Accountability
"We now know without a doubt what it means when a scandal-ridden government agency pledges accountability for corrupt and underperforming employees: It's an empty promise. That's the conclusion we can draw from the minuscule number of employees fired from the U.S. Department of Veterans Affairs (VA) a year after a nationwide patient scheduling scandal was exposed. The question now is, what will it take to get the VA and the Obama administration to take their responsibilities to veterans seriously? After VA officials falsified wait-list records to make it appear patients were receiving care on a timely basis, thereby delaying and denying care to ailing veterans, the number of employees fired for performance one year later is "at most, three," according to an April 22 report in The New York Times. Based on documents provided by the VA to the House Committee on Veterans Affairs, "the department punished a total of eight of its 280,000 employees for involvement in the scandal," the Times reports. "One was fired, one retired in lieu of termination, one's termination is pending and five were reprimanded or suspended for up to two months." When Congress responded to the scandal last summer by passing a sweeping reform bill, the VA Access, Choice and Accountability Act, it was promised that VA officials would be held accountable for the serial failures and ethical lapses. In signing that bill into law, President Obama made it clear that poor performance and corruption would not be tolerated: "If you engage in an unethical practice, if you cover up a serious problem, you should be fired. Period," the president declared. "It shouldn't be that difficult." But as is too often the case with the president's grand pronouncements, there is a massive gulf between the promise and the execution. While the VA claims that "more than 100 other employees were facing disciplinary action," very few are likely to be fired. Many will simply be transferred to new positions (a favorite bureaucratic tactic for "solving" personnel problems); some will retire early, with full benefits; others will spend months on paid leave while they appeal their cases. "It shouldn't be that difficult" to fire problematic employees, as the president emphasized—and yet it is. Which is why we must continue pushing to make it less difficult to remove those who deserve to be fired. Rep. Jeff Miller, the Florida Republican who chairs the House VA Committee and who has been a tireless champion for reforming the department, has proposed legislation to make it easier to fire corrupt or incompetent employees for cause. The law signed last summer applied this level of accountability to senior VA executives—Miller's proposal would extend that firing authority to all VA employees. Key to Miller's proposal (H.R. 1994) is a tightening of the appeals window. Terminated employees would have the right to file an appeal with the Merit Systems Protection Board within seven days, with the final decision within 45 days—all in an unpaid status. This would expedite removals, and keep corrupt and incompetent employees from milking the system for lengthy periods of paid leave while they await their appeals…"
http://www.realclearpolitics.com/articles/2015/04/28/va_reform_stalled_by_lack_of_accountability_126403.html
Senator wants answers from VA Secretary on the poor treatment of VA whistleblowers
"The poor and punishing treatment of whistleblowers inside the Department of Veterans Affairs has been described as part of a "corrosive culture" that Veterans Affairs Secretary Bob McDonald has vowed to change. But whistleblowers say that change, one year later, has still not happened. Now Sen. Chuck Grassley (R-Iowa),  chair of the Senate Judiciary Committee, is demanding answers on the "beyond unacceptable" treatment of whistleblowers. In a letter to both McDonald and the VA Office of the Inspector General, he lists a series of questions about what if any progress is being made to address widespread reports of retaliation against VA whistleblowers reporting problems that include everything from data manipulation following last year's patient wait-times to suicide prevention programs. Grassley, who says he has a long history of working to protect whistleblowers, both legislatively and through his oversight efforts, called the VA's culture of isolating and harassing whistleblowers "an epidemic."…"
http://www.washingtonpost.com/blogs/federal-eye/wp/2015/04/28/senator-wants-answers-from-va-secretary-on-the-poor-treatment-of-va-whistleblowers/?wprss=rss_politics
This embattled VA regional office now under investigation for an alleged paranormal party
"The Veterans Affairs Department's regional benefits office in Philadelphia is already under fire for its long response times to veterans seeking assistance. But now the VA's Office of Inspector General can add another element to its investigation: A supernatural soiree. Yes, supervisors at the facility may have encouraged employees to pay to talk to dead people. Lucy Filipov, assistant director of the VA's Philadelphia Regional Office, allegedly threw a party at her house that included Gary Hodge, head of the pension-management center, his wife, and several employees. Hodge's wife is a self-described medium who could help the living talk with the dead. And the invited guests (a.k.a government employees) allegedly were encouraged to pay her $30 each for that experience. Asking for cash from subordinates in the federal government is not allowed. The OIG confirmed to us that it's indeed investigating. Chairman Rep. Jeff Miller asked Filipov about the paranormal party at a congressional hearing last week. The inspector general's office told her, she said, that she could not discuss it because its, "part of an ongoing investigation."
http://www.washingtonpost.com/blogs/in-the-loop/wp/2015/04/28/this-embattled-va-regional-office-now-under-investigation-for-an-alleged-paranormal-party/?wprss=rss_politics
Bill called 'breakthrough' in punishing retaliators against VA whistleblowers
http://www.washingtonpost.com/politics/federal_government/bill-called-breakthrough-in-punishing-retaliators-against-va-whistleblowers/2015/04/28/9cecf510-ed0b-11e4-8abc-d6aa3bad79dd_story.html
IMMIGRATION:
YouGov poll: Plurality wants next president to rescind Obama's executive action on amnesty
"Seems like good news at first blush, but c'mon. Realistically, how high would these numbers need to be for a Republican president to feel politically safe-ish in tossing several million newly legalized illegals back into limbo? Sixty percent support for rescission? Seventy? First the good news: 45 percent oppose Obama's executive action versus 37 percent who support it. Here's the partisan breakdown (top line is "support," second is "oppose," third is "not sure"):…"
http://hotair.com/archives/2015/04/28/yougov-poll-plurality-wants-next-president-to-rescind-obamas-executive-action-on-amnesty/
DHS: No regrets for bypassing Congress on immigration
"Homeland Security Secretary Jeh Johnson told the Senate Tuesday that he has no regrets at all for going around Congress to implement President Barack Obama's several immigration-related executive actions. "Do you regret the actions that you and the administration have taken that have gotten us to this point?" Sen. John Cornyn (R-Texas) asked Johnson at a Senate Judiciary Committee hearing. "No, I do not, senator," Johnson replied. "I believe that the undocumented population in this country, at least half of which has been here more than 10 years, has to be reckoned with. We know they're here, and they are not priorities for removal." "There are millions of people in this country who are not priorities for removal," he added. "There are dozens of states that allow them to have drivers' licenses." Obama's latest plan to provide legal protection for millions of illegal immigrants is currently on hold, due to a federal court injunction. But DHS took steps to get ready for that plan, and is lobbying the Fifth Circuit Court of Appeals to lift that injunction. Johnson also justified Obama's immigration action by noting that Obama waited "years" for Congress to act. That prompted Cornyn to ask, "So do you think it's an excuse for the president to act unconstitutionally because Congress doesn't act quickly enough to suit him?" "I have what is in my judgment as a lawyer a very, very thoughtful opinion from the Office of Legal Counsel that we have the legal discretion to do what we did," Johnson replied. Johnson spent a good part of Tuesday'd hearing fight back against Republican complaints that Obama's immigration moves violated the Constitution. He also heard complaints from Sens. Jeff Sessions (R-Ala.) and Ted Cruz (R-Texas) that DHS's effort to enforce immigration laws has waned. Cruz, for example, noted that the removal of illegal immigrants has dropped dramatically over the last several years. "How do you explain a 41 percent drop in removals of aliens here illegally?" he asked. Johnson replied that removals have fallen because fewer people are being captured at the border. "The apprehensions are in fact lower on the southern border, so the intake is lower this fiscal year in particular," he said. DHS announced last week that border apprehensions are down 28 percent this year, something many Republicans see not as good news, but as a sign that DHS is becoming even more relaxed about its effort to enforce immigration law…"
http://www.theblaze.com/blog/2015/04/28/dhs-no-regrets-for-bypassing-congress-on-immigration/
JEH JOHNSON: DHS HAS 'IDENTIFIED SOME' OTHER CASES 'SIMILAR' TO KNOWN GANG MEMBER GRANTED EXECUTIVE AMNESTY
"The Department of Homeland Security has identified other cases like the Charlotte, NC murder suspect granted executive amnesty despite his known a gang affiliations, DHS Sec. Jeh Johnson told a Senate panel Tuesday. Testifying before the Senate Judiciary Committee, Johnson addressed the circumstances of Emmanuel Jesus Rangel-Hernandez — a known gang member who was granted President Obama's Deferred Action for Childhood Arrivals and is now accused of murdering four people, including a former contestant on "America's Next Top Model." "This case is a tragic case and this individual should not have received DACA. I cannot state that in stronger terms," Johnson said in response to questions about Rangel-Hernandez from Judiciary Chairman Chuck Grassley. "In reaction to that case — as I think you know — we've gone back and we've retrained the entire workforce that deals with these cases to make sure that they identify trouble signs such as suspected membership in criminal gangs," Johnson said. The DHS secretary stressed that gang membership should make an illegal immigrant a "priority for removal," not a candidate for deferred status. "So we retrained the force and we've done a retrospective review of every DACA case. Every DACA participant to see whether there are any similar to this case. We've identified some," Johnson revealed. "And we continue to evaluate this to make sure that we'e reduced situations like this to zero in the DACA program,"  he added…"
http://www.breitbart.com/big-government/2015/04/28/jeh-johnson-dhs-has-identified-some-other-cases-similar-to-known-gang-member-granted-executive-amnesty/
DHS Secretary Admits 'Some' Criminals Got Deferred Deportation Status Under Obama
"Homeland Security Secretary Jeh Johnson admitted Tuesday that the Obama administration has given deferred deportation status to other illegal immigrants with criminal backgrounds, in addition to one man who is now a triple murder suspect. Johnson testified at the Senate Judiciary Committee about a week after his department acknowledged that it let Emmanuel Jesus Rangel-Hernandez apply for and receive benefits under President Barack Obama's Deferred Action for Childhood Arrivals program. That decision was made even though Rangel-Hernandez was a known gang member – DHS was forced to admit the mistake, and told the Senate that he "should not have been approved." Rangel-Hernandez is now charged with killing three people in North Carolina…."
http://www.theblaze.com/stories/2015/04/28/dhs-secretary-admits-some-criminals-got-deferred-deportation-status-under-obama/
AT LEAST 282 AMNESTY RECIPIENTS HAVE LOST STATUS DUE TO GANG/CRIMINAL AFFILIATIONS
"Since Fiscal Year 2013, at least 282 recipients of Deferred Status for Childhood Arrivals (DACA) have been kicked out of the program due to criminal or gang affiliations, Sen. Chuck Grassley (R-IA) highlighted Tuesday. During a Senate Judiciary Committee oversight hearing Tuesday, Department of Homeland Security Sec. Jeh Johnson conceded that his department had erroneously granted DACA status to a known gang member who is currently charged with the murders of four people in North Carolina. "This case is a tragic case and this individual should not have received DACA. I cannot state that in stronger terms," Johnson said. He went on in the hearing to say there have been a "handful" of similar cases as the one in North Carolina. Grassley, however, in a statement after the hearing, pointed out that in a recent letter, USCIS acknowledged that since FY 2013 there have been at least 282 other cases in which DACA status was terminated due to gang and criminal affiliations. "Secretary Johnson's comments today suggest a broader systemic problem in the application process," Grassley said. "Two hundred eighty-two cases is more than a 'handful,' and there needs to be a better effort to provide greater detail on exactly where breakdowns occurred in the DACA application process that ended deportation procedures for at least one known gang member who now is facing four murder charges." He continued, saying that just one mistake in the system can "lead to tragedy, but USCIS has admitted to at least 282 mistakes."…"
http://www.breitbart.com/big-government/2015/04/28/at-least-282-amnesty-recipients-have-lost-status-due-to-gangcriminal-affiliations/
JEFF SESSIONS: OBAMA ADMIN'S 'LACK OF WILL' TO ENFORCE IMMIGRATION LAWS LEADING 'MILLIONS' TO CONCLUDE THEY WON'T BE DEPORTED
"At Tuesday's Senate Judiciary Committee hearing, Sen. Jeff Sessions (R-AL) told Homeland Secretary Jeh Johnson that the Obama administration's "lack of will" to enforce the country's immigration laws has led millions of potential illegal immigrants to believe they will not be deported if they find a way to enter the country. "We see a lack of will in your department," Sessions said, pointing out that the lack of will existed "before you took the office" and "from the president on down." Sessions, who chairs the Senate Judiciary's Immigration and the National Interest subcommittee, listed off the numerous instances in which the Obama administration has deemphasized immigration enforcement. Referring to visa overstays, Sessions said that "40% of the people here unlawfully today came lawfully and refused to leave on time, and we have no real ability to deal with that and have not taken steps required by law to deal with that." He mentioned that President Barack Obama "stopped worksite inspection" in his first days in office and "basically threatened agents never again to do that" while canceling Immigration and Customs Enforcement's 287(g) program that better enables state and local governments to work with the Department of Homeland Security to enforce the country's immigration laws. Sessions said that "sanctuary cities continue unabated" and "they don't even honor your detainers." And he wondered why the Obama administration is not "utilizing financial incentives" to push back. He pointed out that the Obama administration has "cut back dramatically if not ended" the Operation Streamline program and reminded Johnson that deportations are down 41% over the last three years while 160,000 criminal aliens are on the streets. Sessions said that more foreign countries are refusing "to accept back people we are trying to deport"and suggested that "they shouldn't have other citizens admitted here" if they do not accept their citizens that are being deported. Meanwhile, as Sessions noted, the United States government is flying people who qualify for parole and refugee status from Central American countries to America. "All this has led millions to conclude that if they come here illegally, they'll be successful," he said. "We got to change that fundamentally." In addition, Sessions said that Obama's "push for amnesty, continual discussion of it, his promise of it and his actual carrying out of executive amnesty" in defiance of Congress "has increased immigration unlawfully into the country."…"
http://www.breitbart.com/big-government/2015/04/28/jeff-sessions-obama-admins-lack-of-will-to-enforce-immigration-laws-leading-millions-to-conclude-they-wont-be-deported/
Report: 36,000 foreign 'birth tourists' here to make U.S. babies
http://www.washingtonexaminer.com/report-36000-foreign-birth-tourists-here-to-make-u.s.-babies/article/2563721
Senator tells House to go first on immigration reform
"The U.S. Senate has no plans to write immigration legislation during the 114th Congress, according to the chairman of the committee in which it would originate. Sen. Chuck Grassley, R-Iowa, the new chairman of the Senate Judiciary Committee, made the comments while laying out the panel's agenda during a press conference Monday at the National Press Club. "I want to use my time and the committee's time to do something," said Grassley, who has served on the Judiciary Committee since 1981. "We worked for three months on that two years ago, and then the House didn't do anything."
http://www.worldmag.com/2015/04/senator_tells_house_to_go_first_on_immigration_reform
'You're Fired — Now Train Your Replacement'
"What could get self-proclaimed socialist Bernie Sanders and rock-ribbed Republican Jim Inhofe to agree? The two senators have teamed up in their support for an investigative enquiry into the billion-dollar utility Southern California Edison, which has been firing American tech workers and replacing them with lower-paid foreign workers brought here through the controversial H-1B visa program. And now the first lawsuit has been filed in response to the H-1B visa fallout at SCE. The plaintiff, Save Jobs USA, is a group of former veteran employees at SCE who after their firing were forced to train the foreign workers due to replace them. Such treatment of American workers shouldn't come as a surprise considering that the corporation is also a major contributor to MALDEF, one of the biggest illegal-alien-advocacy groups in the country. The development couldn't come at a worse time for Big Tech in general and Utah senator Orrin Hatch in particular. Hatch has been a big supporter of H-1Bs since they were created by Ted Kennedy's Immigration Act of 1990, and he recently introduced a bill that doubles H-1B allotments and (even in the words of pro-amnesty groups) creates a "wish list" for the trillion-dollar tech industry. The lawsuit, co-led by the Immigration Reform Law Institute, centers not on the H-1B "high-tech" employment visa, but on the related H-4 visa that applies to the spouses of H-1B holders. A Department of Homeland Security rule published in the Federal Registrar in February purports to allow H-4 holders the right to work in the country. According to DHS estimates, 179,600 of these work permits will be doled out in the first year alone, with 55,000 more going out in subsequent years. Also according to the rule, DHS has given itself the option of expanding the program to other groups in future. The lawsuit asserts basically what H-1B expert Norm Matloff said recently, that the new H-4 visa rule is yet another example of U.S. Citizen and Immigration Services "taking the law into their own hands." If the court finds that DHS has abused its power in awarding the foreign spouses with work permits, many of the 85,000 H-1B holders who every year enter the middle and higher end of the labor market would probably have fewer incentives to leave their homelands in the first place. As a result, India wouldn't suffer a "brain drain" and America wouldn't suffer an "internal brain drain" of Americans out of scientific and technical fields. In other words, with the exclusion of short-sighted corporate managers such as those at SCE, everybody would win…"
http://www.nationalreview.com/article/417572/youre-fired-now-train-your-replacement-ian-smith
Trade proponents slowly assure skeptics of no backdoor ties to Obama immigration policy
"Fearful of immigration's power to sink any issue it touches, the administration and Republican leaders on Capitol Hill are doing everything they can to try to make the case that immigration is totally unrelated to the looming Pacific trade deal and the fast-track trade authority President Obama says will be needed to conclude the negotiations. The assurances have made some headway, including swaying the chairman of the Senate Judiciary Committee, who said he now feels comfortable that the Obama administration won't try to use the trade deal to make backdoor changes to immigration policy. Not everyone is convinced. Sen. Jeff Sessions, an Alabama Republican who has led opposition to Mr. Obama's immigration policy, told colleagues to seek "ironclad" guarantees that would rule out any leeway for either Mr. Obama or the next president to negotiate an immigration deal as part of the Pacific trade agreement. Sen. Orrin G. Hatch, Utah Republican, chairman of the Finance Committee and the man who struck the key deal to advance fast-track powers for Mr. Obama, said he has received assurances from across the Obama administration that they won't use the trade deal as a backdoor opening for immigration, but acknowledged that an element of trust is always involved. "There's an element of trust here, no question about that, and I expect the president to live up to it," Mr. Hatch said. "He's been working with us all the way through." Republican leaders are pushing to grant Mr. Obama fast-track powers, known as Trade Promotion Authority, to help him close the Asian trade deal, known as the Trans-Pacific Partnership, with more than 10 other countries…."
http://www.washingtontimes.com/news/2015/apr/28/fast-track-trade-authority-support-grows-with-assu/?utm_source=RSS_Feed&utm_medium=RSS
The Global Immigration Crisis Is Changing the Face of Europe
"A rickety, overcrowded ship sinks in the Mediterranean and the long-festering problem of illegal migrants crossing into southern Europe is suddenly an emergency. The Financial Times calls the human flow into the European Union "one of the most serious challenges now facing the bloc." That's saying something given the beleaguered E.U.'s many woes. But not quite enough. Just as the Greek crisis belongs to Europe, not just Greece, the migration crisis is not only Europe's. It is everybody's. How so? Well, we have to get a little distance on this to understand it properly and address it effectively. Look at this up close, as E.U. leaders did at a summit in Brussels Thursday, and you see a need to police the Mediterranean more effectively, bring order to the Libyan ports from which many migrants set out, and bust the traffickers. We need to see this from, say, halfway to the moon looking down. Then it's perfectly clear: Europe's North Africa problem is the United States' Central American and Mexican problem. Illegal immigration, south to north, is a global crisis. One of the fated features of the 21st century is now upon us: This is the migration into the advanced democracies of the economic casualties of global political and economic structures, terms of trade, and so on that date back centuries. Empires, more or less all of them, are striking back, and it's unlikely they'll stop until root causes are addressed. Schoolchildren understand that the colonial era was all about resource and labor exploitation and the creation of advantageous terms of trade for Western-made manufacturers. It wasn't about building basic infrastructure (beyond immediate needs) or developing modern societies, mythologies notwithstanding. What SOME OF these countries did get, however, were school systems and blueprints for creating democracies and economic systems. Some, such as Singapore, have succeeded, if at a price in terms of political freedoms…"
http://www.thefiscaltimes.com/Columns/2015/04/27/Global-Immigration-Crisis-Changing-Face-Europe
In Puerto Rico, Jeb Bush pushes statehood, says he's proud of 'immigrant nation'
"Speaking in Spanish, Jeb Bush told Puerto Ricans on Tuesday that conservatives should be proud that America is "an immigrant nation" and value the contribution immigrants make to the country – confronting one of his party's touchiest debates head-on.  The former Florida governor and 2016 GOP presidential prospect delivered a speech on economic opportunities peppered with Spanish – a language which he speaks fluently – and his audience responded with hearty applause. Immigration is a delicate subject for him in the primacy race, with several potential rivals favoring a harder line on those who come to the U.S. illegally. But he took it up unapologetically in his remarks. "We're an immigrant nation and we should be proud," he said, as someone in the audience yelled, "Yes!" "We should create an immigration system that drives economic opportunity for all of us," he added. "We should move toward protecting the rule of law, protecting our border, making legal immigration easier than illegal immigration for sure, but we also want to look at this as a huge opportunity." Said Bush: "The conservative cause would be better to embrace this rather than push it away." Bush also endorsed the idea of statehood for the U.S. territory, winning great applause. "I think statehood is the best path," he told his audience at the Metropolitan University of Cupey. "To get the full benefits and responsibilities of citizenship, being a state is the only way to make that happen."…"
http://latino.foxnews.com/latino/politics/2015/04/28/in-puerto-rico-jeb-bush-pushes-statehood-says-proud-immigrant-nation/
Bilingual Bush talks immigration in Puerto Rico
http://cnsnews.com/news/article/bilingual-bush-talks-immigration-puerto-rico
SPENDING/BUDGET/ECONOMY:
In 1 in 5 Families in U.S., No One Works
"In 19.9 percent of American families in 2014, according to data released by the Bureau of Labor Statistics (BLS), no one in the family worked. A family, as defined by the BLS, is a "group of two or more persons residing together who are related by birth, marriage, or adoption.  In 2014, there were 80,889,000 families in the United States,  and in 16,057,000 of those families, or 19.9 percent, no one had a job. The BLS designates a person as "employed" if "during the survey reference week" they "(a) did any work at all as paid employees; (b) worked in their own business, profession, or on their own farm; (c) or worked 15 hours or more as unpaid workers in an enterprise operated by a member of the family." Members of the 16,057,000 families in which no one held jobs could have been either unemployed or not in the labor force. The BLS designates a person as unemployed if they did not have a job but were actively seeking one. The BLS designates someone as not in the labor force, if they did not have a job and were not actively seeking one. The BLS has been tracking data on employment in families since 1995. That year, the percent of families in which no one had a job was 18.8 percent. The percentage hit an all-time high of 20.2 percent in 2011. It held steady at 20 percent in 2012 and 2013. In 2014, it declined to 19.9 percent…"
http://cnsnews.com/news/article/ali-meyer/1-5-families-us-no-one-works
What Creates Jobs
"I took a camera to Times Square this week and asked people, "What creates jobs?" Most had no answer. One said, "stimulus!" What? Government creates jobs? No! I suppose it's natural that people think government creates jobs because politicians always say that. "We've now created more than 10 million," said President Obama. But that just meant that he took office at the start of the recession, and finally job creation resumed. He didn't cause that. In fact, his taxes and complex regulation slowed job creation. His 2012 presidential election rival, Mitt Romney, was a little more free-market-oriented, but he sounded like Obama when he talked about jobs. He had "a plan" to add 12 million. Don't assume his plan was just to get government out of the way of the private sector — Romney said it's a bad idea to cut government spending during a recession. FDR's New Deal was the dawn of belief that jobs flow from government. FDR didn't seem to care whether jobs people did were productive or sustainable. He just wanted something done about the "armies" of unemployed. If they weren't given jobs, they might become a real army and revolt. Now that government has lots of power, people look to it to create jobs. Communist countries had five-year plans. They didn't work. That's because jobs come from government getting out of the way and letting employers produce goods. Every new layer of regulations sounds nice — protecting the environment, providing more health care, forbidding discrimination against disabled people — but most rules do more harm than good. Humans have needs and desires. Entrepreneurs see those needs as opportunity. They hire people not out of generosity or because government told them to — but because it's profitable to employ people if they produce valuable goods. If it's not profitable, that means those people would be better employed doing something else. The prices customers are willing to pay and the wages workers accept are the best indication of which jobs can be done profitably and therefore ought to be done. But politicians don't trust business owners to make those decisions. Some also resent it if entrepreneurs succeed without kissing the politicians' ring. President Obama famously said, "If you've got a business, you didn't build that. Somebody else made that happen." I'd think Hillary Clinton would have learned from the outcry that followed, but no — she then said, "Don't let anybody tell you that it's corporations and businesses that create jobs! That old theory, trickle-down economics, has been tried. That has failed." But it hasn't failed. Free markets lifted a billion people out of poverty during Hillary's career. She just won't acknowledge it. Lawyer-politicians aren't comfortable with creative destruction they don't control. They prefer central planning. That's why Hillary also said, "I voted to raise the minimum wage. And guess what? Millions of jobs were created." This, too, is absurd. Politicians act as if they can wave a magic wand and grant everyone more money. But minimum wage laws don't create jobs. They just make lower-paying jobs illegal. Some of those jobs go away. That's basic economics. The effect on the economy is small because 95 percent of American workers earn more than the minimum. But the more employers are forced to pay, the fewer people they'll hire. McDonald's responded to recent demands for higher wages by making plans to replace cashiers with automated services. Once more, political "solutions" create new problems. People need jobs, and millions find dignity in work, but not from jobs that others are forced to provide. People want to be genuinely useful. They don't just want to go through the motions. More and more, Americans want jobs that have meaning and "purpose," says John Havens, author of "Hacking Happiness." "Purpose" usually means creating actual wealth…"
http://www.realclearpolitics.com/articles/2015/04/29/what_creates_jobs_126422.html
Obama impeding attempt to lift sequester: House majority leader
"House Majority Leader Kevin McCarthy said Tuesday that Republicans will not try to lift "sequester" limits during the annual spending process because the caps are written into law and they view President Obama as an uncooperative negotiator. Mr. McCarthy, California Republican, argued Mr. Obama would seek tax hikes to get around the limits both parties agreed to in 2011, and "that's not gonna happen." "I don't believe that we can make that change while he's still there," he told reporters. The White House has warned Republicans not to forge ahead with the annual spending process without reconsidering the mandatory caps, saying Mr. Obama wants matching increases for defense and non-defense priorities and that sequestration was never supposed to take effect, anyway. But Mr. McCarthy said the House will begin Wednesday to consider the pair of fiscal 2016 bills that have made it through the Appropriations Committee. He also wants to vote on the GOP's final budget resolution Thursday, although negotiators from the House and Senate have yet to announce a final deal. Congress has struggled in recent years to complete the annual appropriations process, relying on short-term spending resolutions instead, so Republican leaders want to get a head start on the 12 spending bills that must wind through the committee process before hitting the floor…."
http://www.washingtontimes.com/news/2015/apr/28/kevin-mccarthy-obamas-demands-would-ruin-attempt-l/?utm_source=RSS_Feed&utm_medium=RSS
House, Senate GOP budget negotiations hit snag over paying for defense spending boost
"House and Senate GOP negotiators hit a snag in talks to construct a budget blueprint late Monday over a gimmick that would boost defense spending, but not have the extra dollars count against the federal deficit. At issue is the budget phenomenon known as "chimps" — short for "changes in mandatory spending." "Mandatory spending" refers to money that the Treasury is obligated to spend every year without having to go to Congress for approval. The most well-known examples of mandatory spending include entitlements like Medicare and Medicaid. The emerging budget plan would have delivered an almost $40 billion budget boost to the Pentagon while relying on deep cuts to domestic agency budgets and government safety net programs to promise a balanced budget by 2024. However, it emerged late Monday that some lawmakers, including Sen. Bob Corker, R-Tenn., and Sen. Mike Crapo, R-Idaho objected to the use of chimps to pay for the increased defense spending. Appropriators have responded to their objections by warning that they would have to bust the books to find the money elsewhere, calling into question whether the proposed budget would be truly balanced. The would-be budget plan sets broad goals but by itself has little teeth; instead, painful follow-up legislation would be required to actually balance the budget. It also permits the GOP majority to suspend the Senate's filibuster rule and deliver a special measure known as a reconciliation bill to Obama without the threat of Democratic opposition. Republicans plan to use the special filibuster-proof bill to wage an assault on Obama's Affordable Care Act rather than try to impose a variety of painful cuts to Medicare, Medicaid, food stamps, student loans, and other so-called mandatory programs over Obama's opposition. Obama is sure to veto any attempt to repeal the health law, too, but Republicans want to deliver such a measure to Obama anyway. The GOP plan is generally similar to cuts proposed by former Budget Committee Chairman Paul Ryan, R-Wis., — whose budget was largely endorsed by Mitt Romney as the duo formed the GOP presidential ticket in 2012 — with one significant difference. This year's compromise drops Ryan's plan to change Medicare into a voucher-like program for retirees joining the program in 2024…"
http://www.foxnews.com/politics/2015/04/28/house-senate-budget-negotiations-hit-snag-over-defense-spending-boost/
NIH funding a sticking point on House bill
"A funding increase for the National Institutes of Health is one of the sticking points for a bipartisan group of House leaders trying to reach consensus on a landmark medical innovation bill. Leaders of the House Energy and Commerce Committee are working to narrow down a 400-page draft document into a final version of what has been dubbed the 21st Century Cures initiative. The legislative text was slated to be released as early as last week, though lawmakers Tuesday are still ironing out details. "At the end of the day, they're still trying to figure out if there will be an increase in funding for NIH," Marc Boutin, CEO of the nonprofit National Health Council, said Tuesday…"
http://thehill.com/policy/healthcare/240348-nih-funding-remains-sticking-point-on-house-bill
Corker holding up budget agreement
"Republicans in the House and Senate hoped to reach an agreement on the budget this week, but that possibility looks dimmer as Sen. Bob Corker, R-Tenn., is objecting to the agreement for reasons he is keeping to himself. "I have some legitimate concerns about some policy issues in the budget," Corker said Tuesday evening. Corker was speaking in the Capitol following a vote related to legislation on Congress' role in the Iran deal. Corker, the chairman of the Senate Foreign Relations Committee, sponsored that legislation, and there has been speculation that he is holding up movement on the budget to spur Republicans to pass the Iran bill without adding amendments that would draw a veto from President Obama. "I can't speak to rumors," Corker said of that possibility, declining to answer it directly. Instead, he suggested that his opposition to the budget deal is because it could include a budgeting measure that some consider a gimmick. Known as "Changes in Mandatory Programs" or "CHIMPS," the accounting procedure pushes mandatory spending into future years to lower spending in a given year…"
http://www.washingtonexaminer.com/corker-holding-up-budget-agreement/article/2563749
GOP spending bill would restrict travel to Cuba
"House Republicans introduced a fiscal 2016 spending bill Tuesday that includes a rider limiting travel from the United States to Cuba, an effort to torpedo the Obama administration's move to normalize relations with Havana. A measure in the bill funding the Transportation Department and Housing and Urban Development Department would block funding for new scheduled air transportation from the U.S. if any flights would land on or pass through property confiscated by the Cuban government. Another provision would block funding to the Federal Maritime Commission or the administrator of the Maritime Administration to issue a license or certification to any vessel that had docked within the last 180 days within 7 miles of a port on property confiscated by the Cuban government. Rep. Mario Diaz-Balart (R-Fla.), a Cuban-American, has adamantly opposed the administration's new moves to ease relations with Cuba. Diaz-Balart is chairman of the House Appropriations subcommittee that released the bill.
The riders come just a few months after President Obama laid out a new policy toward the Communist nation, including loosening travel restrictions to Cuba. They also signal a looming fight between congressional Republicans and the White House later this year over government funding…"
http://thehill.com/policy/finance/240308-gop-spending-bill-would-limit-travel-to-cuba
GOP spending bill targets Obama's Cuba moves
"House Republicans rolled out a $55.3 billion transportation and housing bill Tuesday which is lean on spending but fatter on policy riders including new provisions challenging President Barack Obama's efforts to open up more channels between the U.S. and Cuba.
Restrictions would be imposed on the Transportation Department and Federal Maritime Administration to block the licensing of new air flights and cruise ship routes to Cuba if the landing fields or docks include property that had been confiscated at one point by the Castro government. The language reflects the increased power enjoyed by Rep. Mario Diaz-Balart (R-Fla.), who has taken over the House Appropriations Committee panel charged with managing the annual budget bill. More broadly it reflects a concerted strategy by the GOP to use policy riders to gather support for spending bills which could be hard to pass given the tight caps on domestic spending for the new 2016 fiscal year that begins Oct. 1…."
http://www.politico.com/story/2015/04/house-gop-spending-bill-117417.html
House GOP bill blocks new air flights, cruise ships to Cuba
"House Republicans unveiled legislation on Tuesday to sharply curb the Obama administration's recent moves to ease restrictions on travel to Cuba. The provision by Rep. Mario Diaz-Balart, a Cuban-American from Florida, would block new flights and cruise ship travel to Cuba. The provision was attached to a must-pass transportation spending bill that the House will consider next month. Diaz-Balart's move comes in response to new rules issued by the administration in January that would significantly ease travel restrictions to Cuba and permit regularly scheduled flights for the first time, the result of a rapprochement after a half century of Cold War animosity. Diaz-Balart said that the Obama administration is skirting U.S. law, which bans tourist travel to Cuba. "The expansion of regularly scheduled flights to Cuba is an obvious attempt to circumvent the tourism ban," Diaz-Balart said in a statement. "Similarly, allowing cruises to dock in Cuba would violate both the spirit and the letter of U.S. law. Increased travel to Cuba directly funds the individuals and institutions that oppress the Cuban people." The GOP plan would thwart the new flights but leave in place new rules permitting the import of limited amounts of goods like cigars and rum. The provision is sure to spark controversy and a veto threat from the White House. It also faces votes in the Appropriations Committee and in the House, where there is significant sentiment, even among some GOP conservatives, to ease the five-decade-plus Cuba trade embargo and travel restrictions to the island…"
http://cnsnews.com/news/article/house-gop-bill-blocks-new-air-flights-cruise-ships-cuba
Obama: Pacific trade deal would be 'most progressive trade bill in history'
"The Pacific trade deal he's working toward will be the "most progressive trade bill in history," President Obama said Tuesday, pushing back against Democratic critics of the agreement being negotiated. Acknowledging that "it's never fun passing a trade bill in this town," Obama predicted that Congress ultimately would approve the Trans-Pacific Partnership, citing labor and environmental protections in the deal that he said have been missing from past trade agreements. Obama also dismissed the idea, voiced in recent days by liberal Sen. Elizabeth Warren of Massachusetts, among others, that the negotiations involve undue secrecy. "Congress will have a lot of time to review it when and if it's completed," Obama said, noting that Congress would have 60 days to review the deal before he signed it, and more time after that to vote for approval. Obama defended the push for the trade deal in a press conference in the Rose Garden with Japanese Prime Minister Shinzo Abe, his top counterpart in the trade talks…"
http://www.washingtonexaminer.com/obama-pacific-trade-deal-would-be-most-progressive-trade-bill-in-history/article/2563725?custom_click=rss
White House slams GOP defense budget
"The White House is vigorously pushing back against provisions in a proposed $604 billion Republican defense budget plan that contradict President Barack Obama's national security priorities on issues ranging from the detention facility at Guantanamo Bay to changes in weapons systems. The White House took the unusual step Tuesday of criticizing the proposal from Rep. Mac Thornberry, the chairman of the House Armed Services Committee, before his committee even begins debate on the proposal. It stopped short of issuing a veto threat, but White House spokeswoman Jennifer Friedman said the committee should work in bipartisan fashion, so Obama could sign the legislation. Thornberry says his proposal adds flexibility and accountability to defense acquisitions. "These reforms are designed to recruit and retain America's best and brightest, ensure that our forces maintain their technological edge, and to balance resources from the tail to the tooth of the force," according to Thornberry. Included in Thornberry's initial proposal are measures that would make it harder for Obama to empty Guantanamo of detainees and that would restore funding for the fleet of A-10 aircraft that the Pentagon has been trying to retire. The White House took special exception to plans to increase defense spending without matching increases for domestic, non-defense programs…"
http://www.washingtontimes.com/news/2015/apr/28/white-house-slams-gop-defense-budget/?utm_source=RSS_Feed&utm_medium=RSS
White House issues veto threats for first two GOP spending bills
"The White House on Tuesday issued veto threats for two GOP-sponsored 2016 spending bills that are scheduled to hit the House floor by the end of the week. The Office of Management and Budget said President Obama's senior advisers would recommend that he veto bills funding military construction and veterans' benefits as well as energy and water development "and any other legislation that implements the current Republican budget framework." Obama does not sign budget resolutions adopted by Congress, but must sign spending bills that stem from such a blueprint by Oct 1., when the next fiscal year begins. House GOP leaders have planned to hold votes this week on a $77 billion bill funding military construction projects and veterans' benefits and a $35.4 billion bill funding energy programs and water development projects. The veto threats come months before the deadline to fund the federal government for next year, but signal the looming spending fight between the GOP-controlled Congress and Obama…"
http://thehill.com/policy/finance/240377-white-house-issues-veto-threats-for-first-two-gop-spending-bills
Obama touts controversial trade pact, in remarks alongside Japanese PM
"President Obama, in a joint White House appearance Tuesday with Japanese Prime Minister Shinzo Abe, touted a controversial trade pact that faces opposition from within his own party. The proposed deal, Obama said, "will help level the playing field." Obama and Abe stopped short of announcing a breakthrough in negotiations that are central to a massive 12-nation trade deal that would open markets around the Pacific rim to U.S. exports. But Obama said both he and Abe are "deeply committed to getting this done." The prime minister's state visit aims to highlight the reconciliation between two nations once at war and to point the way toward expanded economic ties. The two countries are working toward the 12-nation Trans-Pacific Partnership agreement. Obama, though, faces stiff resistance to the trade deal from liberals and labor unions, political blocs that generally side with the president's economic policies. Referring to trade barriers on vehicle imports that have been one of the main sticking points in the U.S-Japan trade talks, Obama said: "There are many Japanese cars in America, I want to see more American cars in Japan as well." Abe said he is eager to see "the early conclusion" of the Trans-Pacific Partnership agreement, adding that on outstanding issues over trade barriers "we welcome the fact that significant progress was made." Before completing the deal, however, Obama must win expanded negotiating authority form the U.S. Congress, a difficult task given opposition from liberals and labor unions who say they fear the loss of American jobs. Obama earlier welcomed Abe with full pomp and ceremony on a bright, dewy morning at the White House, calling the state visit a "celebration of the ties of friendship" and praising the alliance the U.S. and Japan have built over time…"
http://www.foxnews.com/politics/2015/04/28/obama-touts-controversial-trade-pact-in-remarks-alongside-japanese-pm/
Obama, Abe putting joint face on trade amid opposition in US
"Eager to build on the U.S.-Japan alliance, President Obama and Japanese Prime Minister Shinzo Abe will work to strengthen economic ties while confronting stiff resistance from Obama's own political party to a massive new Pacific Rim trade deal. Trade is one of the top agenda items for Abe's state visit to the U.S. as the two countries work toward a 12-nation Trans-Pacific Partnership agreement that would further open vast Asian and Pacific rim markets to U.S. exports. Abe's visit comes as Obama's negotiators work to complete the trade agreement, and as Obama seeks authority from Congress to put the deal, once it's completed, on a fast track to approval later this year. Obama is pressing for the trade agreement and the negotiating authority against mounting pressure from liberals and labor unions who fear trade agreements can cost American jobs. The U.S. and Japan are the agreement's biggest participants and the talks between the two countries would go far in advancing the broader negotiations. But while Obama and Abe won't be ready to announce a trade breakthrough, officials on both sides say they will likely declare they have made considerable progress in closing remaining gaps. The toughest sticking points are U.S. tariffs on Japanese pickup trucks and barriers in Japan on certain U.S. agricultural products. Ahead of Tuesday's meeting and the pomp and circumstance of a state visit, Obama took Abe to the Lincoln Memorial Monday afternoon. Obama played tour guide, leading the Japanese leader up the steps into the memorial where they examined the Gettysburg Address sketched into the marble walls.  Also on Monday, Japanese and U.S. foreign and defense ministers meeting in New York approved revisions to the U.S.-Japan defense guidelines. The new rules boost Japan's military capability amid growing Chinese assertiveness in disputed areas in the East and South China Sea claimed by Beijing. The changes, which strengthen Japan's role in missile defense, mine sweeping and ship inspections, are the first revisions in 18 years to the rules that govern U.S.-Japan defense cooperation…."
http://www.foxnews.com/politics/2015/04/28/obama-abe-putting-joint-face-on-trade-amid-opposition-in-us/
Obama, Abe declare progress, but no breakthrough, on trade
"President Barack Obama and Japanese Prime Minister Shinzo Abe declared progress Tuesday in trade talks between their two nations, stopping short of announcing a breakthrough in negotiations that are central to a massive 12-nation trade deal that would open markets around the Pacific rim to U.S. exports. Obama conceded the domestic obstacles both he and Abe face to concluding a Trans-Pacific Partnership agreement, but said the deal would be an integral component of his effort to increase U.S. influence in Asia and expand markets for U.S. exports. "The politics around trade can be hard in both our countries," Obama, who faces stiff resistance from members of his own party, said during a Rose Garden news conference with Abe. "It's never fun passing a trade bill in this town." Referring to the trade barriers on vehicles that have been one of the main sticking points in the U.S-Japan trade talks, Obama said: "There are many Japanese cars in America, I want to see more American cars in Japan as well." Abe said he is eager to see "the early conclusion" of the Trans-Pacific Partnership agreement, adding that on outstanding issues over trade barriers "we welcome the fact that significant progress was made." Before completing the deal, however, Obama must win expanded negotiating authority form the U.S. Congress, a difficult task given opposition from liberals and labor unions who say they fear the loss of American jobs…"
http://www.washingtontimes.com/news/2015/apr/28/obama-abe-declare-progress-but-no-breakthrough-on-/?utm_source=RSS_Feed&utm_medium=RSS
Obama, Abe tout trade deal
"President Obama is rolling out the red carpet for Japanese Prime Minister Shinzo Abe Tuesday, hoping the visit will help revive his Asia pivot and push a massive new trade pact over the finish line in Congress. "We really look at this visit in the context of our broader effort to continue to rebalance in the Asia-Pacific region. This has been one of our core foreign policy priorities throughout President Obama's time in office," Ben Rhodes, White House deputy national security adviser, said Monday. The visit by the leader of America's closest Asian ally will include the first-ever address to a joint session of Congress by a Japanese prime minister. It helped that Abe — who served an earlier term of just a year and came back to power in 2012 after a succession of short-term prime ministers — has remained in office long enough for Washington to extend the invitation and schedule the elaborate trip. During Abe's three-day swing through Washington, he will sit down with Obama in the Oval Office and attend a State Dinner held in his honor. He will address the legislative branch Wednesday…"
http://www.washingtonexaminer.com/obama-abe-tout-trade-deal/article/2563693?custom_click=rss
Obama, Abe push for completion of free-trade deal among Pacific rim nations
"President Obama and Japanese Prime Minister Shinzo Abe agreed Tuesday to join forces to push for completion of a major free-trade deal among Pacific rim nations, starting with Mr. Abe's speech on Wednesday to a divided Congress. The two leaders emerged from a meeting in the Oval Office expressing a commitment to work together on the Trans-Pacific Partnership, although U.S. and Japanese negotiators have yet to resolve questions about tariffs on auto and beef exports. "I know that the politics around trade can be hard in both our countries, but I know that Prime Minister Abe, like me, is deeply committed to getting this done," Mr. Obama said at a joint news conference in the White House Rose Garden. "And I'm confident we will." Mr. Abe, who will address a joint session of Congress Wednesday, said he is "eager" to conclude the TPP because "prosperity brings peace." "We will continue to cooperate to lead the TPP talks to its last phase," he said through a translator. Many congressional Democrats, and some Republicans, are opposed to granting Mr. Obama trade-promotion authority that would help the administration complete the 12-nation trade talks more swiftly. The proposal, which would cover about 40 percent of global trade, has been in the works since the start of Mr. Obama's presidency…"
http://www.washingtontimes.com/news/2015/apr/28/obama-abe-push-completion-free-trade-deal-among-pa/?utm_source=RSS_Feed&utm_medium=RSS
Business group launches six-figure ad blitz for Obama's trade agenda
"The business community is out with a six-figure television advertising campaign to support President Obama's trade agenda. The Trade Benefits America Coalition — which is backed by the Business Roundtable — will begin airing the ads on national cable networks and in targeted media markets across the country this week. The ad — dubbed "One Thing" — urges lawmakers to pass trade promotion authority (TPA) in order to "fast-track" Obama's effort to pass the Trans-Pacific Partnership (TPP), a 12-nation economic agreement. "One thing, above anything else, makes the American economy the best in the world: the American worker," the narrator says in the ad. "Give that American worker new markets, and a level playing field, and the American economy grows, with better jobs and better pay. Trade Promotion Authority is the key to open markets and stronger rules for American businesses in today's global economy," the narrator adds. The ad buy comes as the AFL-CIO is ramping up its own advertising campaign opposing fast-track legislation and specifically targeting two Senate Democrats who backed the bill in committee last week. Senate Finance Committee ranking member Ron Wyden (Ore.) and Sen. Michael Bennet of Colorado — both up for reelection in 2016 —are being criticized by the labor union for backing trade promotion authority legislation. Wyden is a chief sponsor of the measure that attracted seven Democrats in a 20-6 vote in the Senate Finance Committee last week. Those ads build on the AFL-CIO's broader campaign pressuring 16 senators and 36 House members to oppose fast-track. The Trade Benefits America Coalition is aiming to reach an even larger number of lawmakers to convince them to back fast-track, a spokesman for the group told The Hill. The House Ways and Means Committee also approved a trade-powers bill on Thursday but with only two Democrats in support…"
http://thehill.com/policy/finance/trade/240320-business-group-launches-six-figure-ad-blitz-for-obamas-trade-agenda
Obama to meet New Democrat Coalition
He needs the support of moderate Democrats to pass trade legislation.
"President Barack Obama will meet with moderate Democrats to discuss his economic agenda, a meeting that will likely include discussion of a contentious trade bill Congress is set to consider.
The four dozen members of the New Democrat Coalition were invited to a Thursday afternoon meeting at the White House, according to congressional sources. Congress is set to consider a bill giving Obama wide authority to negotiate trade deals with foreign countries without fear of lawmakers amending or slowing down the final package once it hits Capitol Hill. Republicans are slightly more in favor of approving the measure, called trade promotion authority, than Democrats, but there is deep skepticism among conservatives about giving the president more executive authority. Obama will have to push hard on moderate Democrats, like the pro-business members in the New Democrat Coalition, if the bill has any hope of passing the House — making the 46 lawmakers in that caucus highly valuable to the White House's effort to secure a broader trade deal with Pacific nations. The trade promotion authority bill has cleared the Ways and Means and Senate Finance committees and will next be considered by both chambers in the coming months. Three members of the New Democrats — Reps. Mike Quigley (D-Ill.), Gerry Connolly (D-Va.) and Greg Meeks (D-N.Y.) — plan to hold a press call on Wednesday to pressure their fellow Democrats to give Obama the trade authority…"
http://www.politico.com/story/2015/04/obama-new-democrat-coalition-117450.html
Obama admits challenges of getting trade deal passed
"President Barack Obama acknowledged Tuesday the challenge he faces winning U.S. congressional support for a major Asia-Pacific trade deal that has become a cornerstone of his second term agenda. "It's never fun passing a trade bill in this town," the president said as he and Japanese Prime Minister Shinzo Abe declared their determination to seeing the deal through. Both Obama and Abe face domestic pressures on trade that have not only created sticking points between Japan and the U.S., but have also complicated Obama's ability to win support for a broader 12-nation Trans-Pacific Partnership agreement. With Japan and the U.S. as the largest economies in those negotiations, resolving their own differences could go far in paving the way for the more extensive trade deal. "I know that the politics around trade can be hard in both our countries," Obama said, as Abe stood by his side during a Rose Garden news conference…"
http://www.cbsnews.com/news/obama-admits-challenges-of-getting-trade-deal-passed/
Dems who supported trade deal get Obama state dinner invites
"Support President Obama's trade agenda — get a ticket to an elegant state dinner at the White House. Five congressional Democrats who have pledged their support for trade promotion authority legislation will don their black-tie best Tuesday night at a dinner for Japanese Prime Minister Shinzo Abe. Reps. Earl Blumenauer (Ore.) and Ron Kind (Wis.), the only two Democrats to vote last week to approve fast-track legislation in the House Ways and Means Committee, are slated to attend the evening's lavish festivities. The authors of a bipartisan fast-track compromise — Sen. Ron Wyden (D-Ore.), ranking member of the Senate Finance Committee, and Senate Finance Committee Chairman Orrin Hatch (R-Utah) and House Ways and Means Chairman Paul Ryan (R-Wis.) — will also hobnob in the East Room. They will be joined by Rep. Gregory Meeks (D-N.Y.), a leader in the bipartisan congressional Trans-Pacific Partnership (TPP) caucus he helped launch in 2013, as well as Sen. Tom Carper (D-Del.), a member of the Finance panel who was one of seven Democrats to back a fast-track bill last week in committee. The United States and Japan are in talks with 10 other nations on the TPP, which spans from Latin America to the Pacific Rim and represents about 40 percent of global growth. Fast-track legislation is not only expected to speed trade deals through Congress but expedite completion of the long-awaited TPP agreement. Abe and Obama each vowed Tuesday to push for conclusion of the bilateral agreement between their two countries as well as the broader trade deal…"
http://thehill.com/policy/finance/240416-dems-who-supported-trade-deal-get-state-dinner-invites
House Dems attack trade deal on eve of Japan PM's address
"House Democrats are seizing on the lack of strong currency manipulation provisions in a pending trade deal to attack the "fast-track" legislation that is moving through Congress. Five Democrats pushed back against the Obama administration's arguments that adding currency provisions to the Trans-Pacific Partnership (TPP) would derail the deal and potentially interfere with U.S. monetary policy decisions…"
http://thehill.com/policy/finance/240399-house-dems-attack-trade-deal-on-eve-of-japan-pms-address
Ex-Im President Fred Hochberg Is Once Again Playing Fast and Loose with the Facts
"The Hill's Kevin Cirilli recently snagged an interview with Fred Hochberg, the current and possibly last president of the Export-Import Bank. The noticeably peeved Hochberg would like taxpayers to ignore the huge chunk of Ex-Im financing that directly benefits Boeing, to forget about his 2012 speech at the International Aviation Club where he explicitly boasts of all of the privileges extended to Boeing, his numerous trips to Boeing facilities, or recent e-mails revealing that Ex-Im under Hochberg's watch allowed Boeing to help write its own loan rules. He doesn't work for "Boeing's Bank"! Hochberg says. He's just there to "promote jobs." As always, Hochberg tried to make the case that the sky will fall if the bank's charter isn't reauthorized. Considering that Ex-Im backs less than 2 percent of U.S. exports, it's hard to take that claim seriously, and it's even harder to do so when one looks at who the foreign buyers benefiting from Ex-Im's cheap financing are. Fifty percent of the biggest foreign deals benefit airlines, which often are state-owned or are otherwise big enough to have reliable access to capital. Without Ex-Im financing, sure, these companies' financing costs would go up. But that would simply put them on par with all the airlines — including every U.S. airline — who don't get cheap loans or favorable terms. But, as I suggested earlier, the most absurd line in the interview came when Hochberg said the following:  Asked during an interview with The Hill whether the nickname [Boeing Bank] is unfair, Hochberg snapped, "Yes, of course it is." "Do we want those jobs to be in the state of Washington and South Carolina and the 15,000 companies in the supply chain of Boeing?" the Ex-Im president asked. "Or do we want them to be in Toulouse and Hamburg and the Airbus supply chain overseas? That's the choice we have. . . . We have an obligation not to turn our backs on American workers." Oh boy, where do I start? First, yes, as he doesn't really bother disputing, the Ex-Im Bank is Boeing's Bank. The company is the beneficiary of 68 percent of the bank's loan guarantees and 40 percent of its overall activities. In most years, it gets almost twice the amount in benefits small businesses do. Next, if Hochberg and Ex-Im don't want to "turn their backs on American workers" maybe they should stop destroying thousands of jobs in the U.S. airline industry by subsidizing foreign competitors. But Hochberg doesn't work for Delta's Bank or U.S. Airways' Bank or JetBlue's Bank — he works for the Export-Import Bank, which means that promoting the foreign consumption of Boeings is more important to him than avoiding damage on the 189 U.S. industries that are harmed by Ex-Im for various reasons. When Hochberg suggests that export credit subsidies are creating jobs, his logic flies in the face of what government and academic economists have known for years — that these kinds of subsidies, at best, redistribute jobs away from unsubsidized industries and firms, toward subsidized industries and firms. Sometimes, this process can decrease the net number of domestic jobs. But because Ex-Im refuses to include such considerations in their analysis, Hochberg has no clue whether Ex-Im is in fact doing that…"
http://www.nationalreview.com/corner/417603/ex-im-president-fred-hochberg-once-again-playing-fast-and-loose-facts-veronique-de
Dem senators raise concerns over financial adviser rules
"Top Democratic senators are raising concerns about President Obama's push for tougher regulations on financial advisers. In separate interviews Tuesday, Democratic Sens. Joe Manchin (W.Va.), Ben Cardin (Md.) and Jon Tester (Mont.) said they were concerned about Department of Labor rules increasing disclosure requirements for financial advisers. Earlier this month, the administration proposed the so-called fiduciary rules, which would require financial advisers to change the way they receive commission payments and inform customers about those payments. The administration says the regulations will better protect Americans from receiving faulty financial advice from advisers looking to sell bad investments in hopes of pocketing lucrative commissions. The business community, along with Republicans and now some Democrats, say the regulations would end up keeping lower-income Americans from receiving financial advice…"
http://thehill.com/policy/finance/240373-dem-senators-raise-concerns-over-financial-adviser-rules
Senate Democrats urge better pay for Capitol jobs contracted out by Senate Democrats
http://www.washingtonpost.com/blogs/post-politics/wp/2015/04/28/senate-democrats-urge-better-pay-for-capitol-jobs-contracted-out-by-senate-democrats/?wprss=rss_politics
GOP chairman: Highway funding likely to remain flat
"The chairman of the House Transportation Committee said Tuesday that lawmakers are unlikely to approve an increase in the nation's infrastructure spending in an extension of a federal transportation funding bill that is expiring next month. Transportation advocates have pushed Congress to increase the approximately $50 billion per year it spends on infrastructure projects as it considers an extension of surface transportation bill that is currently scheduled to expire on May 31. Lawmakers are scrambling to come up with a way to pay for an extension of measure before the deadline, and Rep. Bill Shuster (R-Pa.) said Monday it is unlikely they will be able to scrap up an extra funds for road and transit projects. "I'm nudging [House Ways and Means Committee Chairman] Paul Ryan as best I can, but it's going to be at least at the same levels," Shuster said at an event that was hosted by National Journal. The federal government typically spends about $50 billion on transportation projects. The traditional source of revenue for the spending has been revenue that is collected by the 18.4 cents-per-gallon federal gas tax, but the fuel levy only brings in about $34 billion per year…"
http://thehill.com/policy/transportation/240303-gop-chairman-highway-funding-likely-to-remain-flat
GOP leader: Gas tax hike 'politically impossible'
"A gas-tax hike is dead on arrival in Congress, House Majority Leader Kevin McCarthy (R-Calif.) said Tuesday. Transportation advocates have pushed to increase or index to inflation the 18.4-cents-per-gallon federal gas tax as lawmakers scramble to come up with a way to pay for an extension of an infrastructure funding measure that is scheduled to expire on May 31.  McCarthy said Tuesday that lawmakers are not willing to ask drivers to pay more at the pump to finance new transportation projects. "I think passing a gas tax is politically impossible," he said, pointing out that he just paid $3.20 a gallon to fill up his car in his hometown of Bakersfield, Calif. The gas tax has been the traditional source of transportation funding since its inception in the 1930s. The tax has not been increased since 1993, however, and improvements in auto fuel efficiency have sapped its purchasing power…"
http://thehill.com/policy/transportation/240330-gop-leader-gas-tax-hike-completely-impossible
Home prices rise on higher sales
"Home prices increased at a faster rate in February as the housing market builds momentum amid the improving economy. The Standard & Poor's/Case-Shiller 20-city home price index posted a 5 percent annual gain in February, up from the 4.5 percent pace in January, rounding out 34 months of growth, the report showed on Tuesday. More sales and lower-than-optimal inventory pushed prices up as the sector regains a surer footing this year. "Home prices continue to rise and outpace both inflation and wage gains," said David Blitzer, managing director and chairman of the Index Committee at S&P Dow Jones Indices. Prices are rising at a slower but more sustainable rate, down from the double-digit levels that dominated the post-recession housing market…"
http://thehill.com/policy/finance/housing/240289-home-prices-rise-on-higher-sales
Consumer confidence drops to 4-month low as job prospects dim
Consumer confidence fell this month to the lowest level in four months, knocked down by a slowdown in hiring, according to the Conference Board. Its consumer confidence index fell to 95.2 in April from 101. 4 in March, the lowest reading since December's 93.1.
"U.S. consumer confidence fell this month to the lowest level in four months, knocked down by a slowdown in hiring. The Conference Board said Tuesday that its consumer confidence index fell to 95.2 in April from 101. 4 in March, the lowest reading since December's 93.1. Consumers' assessment of current economic conditions fell for the third straight month, and their expectations for the future fell as well. Lynn Franco, the Conference Board's director of economic indicators, blamed "the recent lackluster performance of the labor market." The American economy generated just 126,000 jobs last month, breaking a 12-month streak of at least 200,000 new jobs a month; 31 states registered job losses in March…"
http://www.csmonitor.com/Business/2015/0428/Consumer-confidence-drops-to-4-month-low-as-job-prospects-dim
Report: Millions of dollars in fraud, waste found in charter school sector
"A new report released on Tuesday details fraud and waste totaling more than $200 million of uncovered fraud and waste of taxpayer funds in the charter school sector, but says the total is  impossible to know because there is not sufficient oversight over these schools. It calls on Congress to include safeguards in legislation being considered to succeed the federal No Child Left Behind law. The report, titled "The Tip of the Iceberg: Charter School Vulnerabilities To Waste, Fraud, And Abuse," was released jointly by the nonprofit organizations  Alliance to Reclaim Our Schools and the Center for Popular Democracy. It follows a similar report released a year ago by the same groups that detailed $136 million in fraud and waste and mismanagement in 15 of the 42 states that operate charter schools. The 2015 report cites $203 million, including the 2014 total plus $23 million in new cases, and $44 million in earlier cases not included in last year's report. It notes that these figures only represent fraud and waste in the charter sector uncovered so far, and that the total that federal, state and local governments "stand to lose" in 2015 is probably more than $1.4 billion. It says, "The vast majority of the fraud perpetrated by charter officials will go undetected because the federal government, the states, and local charter authorizers lack the oversight necessary to detect the fraud."…"
http://www.washingtonpost.com/blogs/answer-sheet/wp/2015/04/28/report-millions-of-dollars-in-fraud-waste-found-in-charter-school-sector/?wprss=rss_national
Flat Funding Could Hurt the Congressional Research Service
"As appropriators work to keep spending for the legislative branch stagnant, the flat funding could have an adverse effect on an agency that affects virtually every office and committee: the Congressional Research Service. "CRS is here to help Members and their staffs with the information and analysis that they need," CRS spokesman Ellis Brachman wrote in an email to CQ Roll Call. "We are committed to doing that as thoroughly and efficiently as possible with the resources Congress provides." However, the CRS will have to make adjustments to comply with the funding level. Like other legislative branch agencies, the CRS has experienced funding and staffing cuts in recent years, as lawmakers worked to set an example of austerity in their own branch's budget. But the CRS has shuffled staffers so the agency can still meet the needs of Congress. "While we are thinner than we would like in some areas, we are constantly monitoring our staffing across the service to ensure that we have the skill sets and expertise needed to support Congress," CRS Director Mary B. Mazanec said in her prepared statement at a March 17 Senate Legislative Branch Appropriations Subcommittee hearing. But the service could get even thinner. On April 23, the House Legislative Branch Appropriations Subcommittee approved a spending bill for fiscal 2016 that allocated the same amount of funds to the CRS as 2015, amounting to nearly $107 million. The allocation was $5 million less than the agency's funding request. The flat funding means the CRS will not be able to hire the six health experts the agency requested. At the Senate hearing in March, Mazanec made the case for these staffers, arguing its health care experts are stretched thin as demands for information, particularly regarding changes to health policy, such as the Affordable Care Act, have increased. "That increase in demand and complexity [of health care policy] is putting real pressure on CRS health experts, some of whom are shouldering two to three times the average number of requests as other CRS staff," Mazanec said in her prepared testimony. Though the Senate subcommittee has yet to release its appropriations bill, it seems likely that the bill will also not include an increase in the CRS' funding. "I think that they laid out their case for hiring more people in health care," Senate Legislative Branch Subcommittee Chairwoman Shelley Moore Capito said on April 23. "I think the alternate case, too, would be, 'Well, there's got to be other areas that you're not doing as much research in, so is there any way to rebalance?'"…"
http://blogs.rollcall.com/hill-blotter/flat-funding-could-hurt-congressional-research-service/?dcz=
Obama Admin. Using 'Promise Zones' to Pump Federal Money to Impoverished Regions
"Six metropolitan areas, one rural region and one tribal community have been designated as Promise Zones under an Obama administration program that seeks to revitalize high-poverty communities. Housing and Urban Development Secretary Julian Castro announced the new Promise Zone designations after touring a job-training center in St. Louis, one of the eight new participants in the program that began last year. The program seeks to increase economic activity, improve educational opportunities, improve health and reduce violent crime. The other new Promise Zones are Camden, New Jersey; Hartford, Connecticut; Indianapolis; Minneapolis; Sacramento, California; the Low Country of South Carolina, and Pine Ridge Indian Reservation of the Oglala Sioux Tribe in South Dakota. The designation gives impoverished areas of the communities a leg up in obtaining grants and other federal assistance. According to a statement from HUD, all promise zones will receive priority access to federal funding that is aimed to create more jobs, build infrastructure, provide health services and deliver educational resources. President Barack Obama's administration announced the first five promise zones in January 2014. They included certain neighborhoods of San Antonio, Philadelphia and Los Angeles; in addition to Southeastern Kentucky and the Choctaw Nation of Oklahoma. The White House announced plans last years to designate 20 promise zones, of which 13 have already been named…"
http://www.theblaze.com/stories/2015/04/28/obama-admin-using-promise-zones-to-pump-federal-money-to-impoverished-regions/
Ferguson is among Obama administration's new 'Promise Zones'
"The Obama administration on Tuesday announced that six urban areas, one rural region and one tribal community have been designated as "Promise Zones" where federal agencies work closely with local leaders to attack poverty. Among them is St. Louis and its suburbs, including Ferguson, a high-poverty community that became part of the national vocabulary last year after Michael Brown, an unarmed black teen, was shot and killed by Darren Wilson, a white police officer. The Promise Zone initiative aims to help revitalize poor communities by improving coordination among federal agencies — such as the departments of Housing and Urban Development, Education and Agriculture — and between federal and local officials. Communities applied for the Promise Zone designation by explaining how a closer partnership with the federal government would help them carry out their own revitalization plans. In addition to help from federal officials on the ground in their communities, each zone will also have the help of five full-time AmeriCorps VISTA members to recruit volunteers. In St. Louis, local leaders are aiming to "focus on public-private partnerships to drive area revitalization and create a better, more inclusive St. Louis region," according to a HUD fact sheet. The region's five goals are broad: increase economic activity, reduce serious and violent crime, improve educational outcomes, create sustainable mixed-income communities, and improve health and wellness…"
http://www.washingtonpost.com/local/education/ferguson-is-among-obama-administrations-new-promise-zones/2015/04/28/709e1c3a-edd0-11e4-a55f-38924fca94f9_story.html?wprss=rss_national
Obama Admin. Using 'Promise Zones' to Pump Federal Money to Impoverished Regions
http://www.theblaze.com/stories/2015/04/28/obama-admin-using-promise-zones-to-pump-federal-money-to-impoverished-regions/
HUD secretary announces 8 new Promise Zone designations
http://cnsnews.com/news/article/hud-secretary-announces-8-new-promise-zone-designations
Democratic Leader Says Solution In Baltimore Is More Federal Spending
"House Minority Whip Steny Hoyer defended Baltimore city officials' reaction to the riots erupting in the city by asking for more federal tax dollars. The Daily Caller asked Hoyer, a Maryland Democrat, if the city's leadership had failed, since the West Baltimore area was still being rebuilt from the 1968 riots. Hoyer replied, "We have to invest in making sure that we have proper infrastructure and proper housing so that we have neighborhoods that are safe and that we safe conditions in which to live." "But I wouldn't call it a failure, certainly, of Baltimore," he added. "But we're going to have to as a country invest if we're going to have the kinds of communities we want." The riots broke out in Baltimore over the weekend and again on Monday as a reaction to the death of 25-year-old black man Freddie Gray. Gray died from spinal cord injuries he received while in Baltimore City Police custody this month…"
http://dailycaller.com/2015/04/28/democratic-leader-says-solution-in-baltimore-is-more-federal-spending/
Obama's Lawyer: Religious Institutions May Lose Tax-Exempt Status If Court Rules for Gay Marriage
"Religious institutions could be at risk of losing their tax-exempt status due to their beliefs about marriage if the Supreme Court holds that gay couples have a constitutional right to wed, President Obama's attorney acknowledged to the Supreme Court today. "It's certainly going to be an issue," Solicitor General Donald Verrilli replied when Justice Samuel Alito asked if schools that support the traditional definition of marriage would have to be treated like schools that once opposed interracial marriage. "I don't deny that." Alito was continuing a line of questioning started by Chief Justice John Roberts. "Would a religious school that has married housing be required to afford such housing to same­-sex couples?" Roberts had asked. Verrilli tried to defer to the states on that point, but Roberts pressed him about the significance of the court's ruling as it might pertain to federal law. "There is no federal law now generally banning discrimination based on sexual orientation, and that's where those issues are going to have to be worked out," he said. "
http://www.nationalreview.com/article/417597/obamas-lawyer-religious-institutions-may-lose-tax-exempt-status-if-court-rules-gay
Obama's Solicitor General Admits Religious Colleges Could Lose Tax-Exempt Status For Opposing Same-Sex Marriage
http://dailycaller.com/2015/04/28/obamas-solicitor-general-admits-religious-colleges-could-lose-tax-exempt-status-for-opposing-same-sex-marriage/
Marco Rubio signs no-tax pledge
"Marco Rubio has signed a pledge not to raise taxes if he is elected president, joining his Republican hopefuls Rand Paul and Ted Cruz. Rubio, who represents Florida in the U.S. Senate, signed Americans for Tax Reform's Taxpayer Protection Pledge, the group said Tuesday morning. The pledge, which is administered by the group but is made to the American people, commits Rubio to forgoing all tax hikes and vetoing any effort to raise taxes. "Senator Rubio is a longtime leader in the taxpayer movement. He signed and kept the Pledge as a Florida state House representative and as a United States Senator," Americans for Tax Reform's Grover Norquist said in a statement. "By signing the Taxpayer Protection Pledge to the American people, Senator Rubio continues to protect American taxpayers against higher taxes." Rubio, Cruz, and Paul are the major declared Republican candidates for the presidency. Cruz, who represents Texas in the Senate, and Paul, who represents Kentucky, signed the pledge last week…"
http://www.washingtonexaminer.com/marco-rubio-signs-no-tax-pledge/article/2563699?custom_click=rss
Marco Rubio signs Norquist tax pledge
"Sen. Marco Rubio (R-Fla.) has promised to oppose all tax increases, as he jockeys for the White House, the third presidential candidate to sign the popular conservative group Americans for Tax Reform's pledge. "Senator Rubio is a longtime leader in the taxpayer movement. He signed and kept the Pledge as a Florida state House representative and as a United States Senator. By signing the Taxpayer Protection Pledge to the American people, Senator Rubio continues to protect American taxpayers against higher taxes," Grover Norquist, president of Americans for Tax Reform, said in a statement. "Senator Rubio understands that government should be reformed so that it takes and spends less of the taxpayers' money, and will oppose tax increases that paper over and continue the failures of the past." Rubio joins fellow Republican Sens. Rand Paul (Ky.) and Ted Cruz (Texas), who signed the pledge last week. Former Fla. Gov. Jeb Bush has said he wouldn't sign any pledge if he decides to run for president, his spokeswoman Kristy Campbell told CNN. The group's pledge calls for politicians to "oppose and veto any and all efforts to increase taxes." It has become a popular way for conservative politicians to tout their limited government bonafides — 49 Senators and 218 members of the House of Representatives have signed the pledge. Rubio has been promoting his joint tax plan with Sen. Mike Lee (Utah), which replaces the individual tax rates with just two brackets, one at 15 percent and one at 35 percent…"
http://thehill.com/blogs/ballot-box/presidential-races/240271-rubio-signs-norquist-tax-pledge
MISC.:
Thousands of new Lerner emails found
"An inspector general investigating the IRS's improper scrutiny of Tea Party groups has found thousands of emails from Lois Lerner, the agency official at the center of that controversy, according to committees involved in the probe. Treasury's inspector general for tax administration (TIGTA) said it found roughly 6,400 emails either to or from Lerner from between 2004 and 2013 that it didn't think the IRS had turned over to lawmakers, the congressional committees said. The committees have yet to examine the emails, aides on Capitol Hill said. The IRS said last year that Lerner's computer crashed in 2011, leaving it unable to reproduce an untold number of her emails over the prior two years. Of the emails the inspector general found, around 650 were from 2010 and 2011, while most were from 2012. The inspector general found about 35,000 emails in all as it sought to recover emails from recycled back-up tapes. Aides said there would likely be some duplicates among the emails that would have been turned over to Congress in previous document productions. The IRS's admission that it couldn't find Lerner's emails gave a spark to congressional investigations into the IRS, which apologized in May 2013 for singling out Tea Party groups seeking tax-exempt status. At the time, the agency said it had routinely recycled tapes backing up emails before the controversy broke in 2013. Lerner, who headed up an IRS division overseeing tax-exempt groups, was quickly placed on leave and eventually retired from the agency in September 2013. The House voted to hold her in contempt of Congress last year, but the U.S. attorney in Washington declined to move forward with those charges. In a statement, the IRS said it was glad to hear that the inspector general found the new Lerner emails, calling it "an encouraging development that will help resolve remaining questions and dispel uncertainty surrounding the emails." The agency also noted that it took the inspector general around 10 months to come up with the 650 emails sent or received during the period affected by Lerner's hard-drive crash, and that the IRS itself handed over 24,000 emails from that period last year. "The IRS will continue to cooperate with the Inspector General and the congressional committees to complete work in this area, and we look forward to the results to determine what additional steps the IRS can take to ensure that we continue to improve our processes," the agency said. The Treasury inspector general's office told lawmakers in February that it was examining whether anyone committed a crime as part of the IRS's handling of the Lerner emails, and that it had been working with outside experts to recapture the missing emails…"
http://thehill.com/policy/finance/240388-watchdog-finds-new-lerner-emails
Murkowski opens door to Obama energy plan
"Sen. Lisa Murkowski (R-Alaska) on Tuesday said she is open to an Obama administration plan for energy infrastructure and suggested officials should work with lawmakers on drafting legislation. The Obama administration released a plan last week calling for billions of dollars in federal spending to improve pipelines, electric grids, transmission lines and other energy infrastructure. "In many cases, the solution is new spending, adding up to potentially billions of dollars," Murkowski said of the plan, noting that much of American energy infrastructure is owned and operated privately. "At the same time, I understand that advancing our energy infrastructure will require some federal funding, even within our constrained budgets."
Parts of Obama's plan would use federal funding to supplement state or private spending on infrastructure upgrades. For example, Energy Secretary Ernest Moniz, who tried to sell the plan in testimony before Murkowski's Energy and Natural Resources Committee, suggested the government could create a grant program for states that invest in energy reliability measures. Murkowski said Moniz and the administration should follow up with lawmakers on legislative proposals. "I think it's going to be incumbent upon us — you and your team at the Department of Energy and here on the committee, and also in the House — to really figure out, how do we move forward on this, how do we make sure that this is more than just talk, because the need is so clearly there," she said. Murkowski's response to the plan echoes those from her Republican counterpart on the House Energy Committee. In a statement last week, Chairman Fred Upton (R-Mich.) said, "we have already found areas of common ground where we will work together." The Obama administration has pitched the plan as both a way to handle the infrastructure strains of a growing American energy sector as well as a way to create jobs in a growing market…"
http://thehill.com/policy/energy-environment/240312-murkowski-opens-door-to-obama-energy-plan
Offshore wind energy sector off to slow start in US
"It's been five years since the Obama administration cleared the way for construction of the nation's first offshore wind farm, but what advocates hoped was the start of a new way of generating renewable power is off to a slow start. That initial approval was for the Cape Wind project off the coast of Cape Cod, Massachusetts, which has stalled. Meanwhile, construction has started on a much smaller offshore wind farm near Block Island. Deepwater Wind's Rhode Island project is a five-turbine wind farm that will eventually power 17,000 homes. Developers and industry experts say the offshore wind energy sector is off to such a slow start in the U.S. because of regulatory hurdles, opposition from fossil fuel interests and the trials and tribulations of doing something for the first time…."
http://www.washingtontimes.com/news/2015/apr/28/offshore-wind-energy-sector-off-to-slow-start-in-u/?utm_source=RSS_Feed&utm_medium=RSS
Green groups push Obama on Arctic drilling
"More than a dozen conservation and environmental groups are pushing President Obama to prevent oil drilling in the Arctic Ocean. The groups took out an advertisement in USA Today on Tuesday saying drilling in the Arctic is "not worth the risk" of negatively affecting the climate or creating an oil spill in the ocean.  The ad comes as Shell looks to begin drilling in the Arctic Ocean off the northern coast of Alaska. Environmental groups asked the Securities and Exchange Commission this week to investigate whether Shell has done enough to explain the risks associated with drilling there. Earlier this year, the Interior Department announced a plan to allow drilling in three areas off the coast of Alaska while banning it elsewhere. Republicans have said the plan is too restrictive and called for expanded drilling. In a blog post, National Resources Defense Council's Beyond Oil director Franz Matzner wrote that drilling in the Arctic would "essentially assume a total failure to address climate change" and be "a reversal of today's clean energy economy." The NRDC was among the groups on the USA Today ad. "This is a fundamentally dangerous course to set that would require ignoring or contradicting … stated U.S. energy policy, our international climate commitments, and the promise of the clean energy economy and if embraced would rock our planet to its core by catastrophic, avoidable climate disruption," Matzner wrote…"
http://thehill.com/policy/energy-environment/240364-green-groups-push-obama-on-arctic-drilling
First Lady Promotes Student Foreign Exchanges
"Michelle Obama says all of America's students should have the opportunity to interact with kids from other countries so they can learn about each other. She says such interaction will help them focus on what they have in common instead of their differences. The first lady commented Tuesday during a visit to Great Falls Elementary School in Great Falls, Virginia. She was accompanied by Japanese first lady Akie Abe, whose husband, Prime Minister Shinzo Abe is meeting with President Barack Obama at the White House. There's a Japanese immersion program at the school in which some students learn science, math and health in Japanese. Some students will also visit Japan in June. Mrs. Obama says the students are playing an important role in bringing the U.S. and Japan closer together…"
http://abcnews.go.com/US/wireStory/lady-promotes-student-foreign-exchanges-30646819
Obama to nominate No. 2 Coast Guard official to lead TSA
"President Obama announced Tuesday he plans to nominate Vice Adm. Peter V. Neffenger, the current vice commandant of the Coast Guard, to lead the Transportation Security Administration. Neffenger, if confirmed, would take over an agency scrambling to address the increasingly complex threat posed by terrorists being trained by the Islamic State and other groups — some of whom have western passports and may try to return to their home countries. "The talent and expertise Vice Admiral Neffenger brings to his new role after more than three decades at the U.S. Coast Guard will be valuable to this Administration's efforts to strengthen transportation security," Obama said in a written statement. "He has been a recognized leader in the face of our nation's important challenges, and I am grateful for his service. I look forward to working with him in the months ahead." Neffenger, if confirmed, would replace acting TSA head Mevlin Carraway, who took over after John Pistole retired for a job in academia. Neffenger has served as vice commandant in the Coast Guard since May 2014. He also was deputy national incident commander for the Deepwater Horizon oil spill off the Gulf Coast. The TSA, which often has an adversarial relationship with the traveling public, nevertheless is at the center of the effort to prevent foreign fighters training with groups like ISIS in the Middle East from trying to return and do harm. The agency is also faced with the challenge of how to prevent a terrorist from boarding a plane with a bomb that contains no metal parts and isn't detectable through normal screening. Pistole warned last year that an Al Qaeda cell in Syria known as the Khorasan Group had been researching and testing improvised explosive devices designed to elude airport security and represents "a clear and present danger" to commercial flights to Europe and the United States…"
http://www.foxnews.com/politics/2015/04/28/obama-to-nominate-coast-guard-official-to-lead-tsa/
Obama nominates new TSA chief
http://www.usatoday.com/story/news/nation/2015/04/28/obama-peter-v-neffenger-transportation-security-administration/26526915/
Americans bomb Pew test of basic political knowledge
"Only one-in-three Americans knows how many women serve on the Supreme Court, but 91 percent can identify Martin Luther King Jr., 47 years after his assassination.
That's according to the latest Pew Research Center News IQ survey released Tuesday, which tests how well the American public knows the world in words, maps and pictures. Almost all millennials surveyed — 96 percent — could pick out King from a list of names that included Malcolm X, Jesse Jackson and Thurgood Marshall. Older generations could mostly identify the slain civil-rights leader, as 89 percent of Gen Xers, Baby Boomers and the Silent Generation did.
But millennials apparently aren't so great at identifying the current party makeup of the Senate. Only 47 percent of respondents aged 18 to 34 were able to do so, compared to 52 percent overall. Those who described themselves as more politically engaged were more likely to know the upper chamber's composition. (For the record, Republicans hold 54 seats; Democrats 44 seats; and Independents two seats.) More people were able to identify the country that Kim Jong-un rules (82 percent) than were able to identify Malala Yousafzai as the 2014 Nobel Peace Prize winner (63 percent). And only 51 percent could recognize Massachusetts Sen. Elizabeth Warren from a series of four photos with House Minority Leader Nancy Pelosi (D-Calif.), Sen. Deb Fischer (R-Neb.) and Sen. Tammy Baldwin (D-Wis.)…"
http://www.politico.com/story/2015/04/pew-news-iq-test-results-117421.html
Democrats setting up moderate GOP governors for failure
"As has been noted here before, the Democrats didn't just take a beating in the House and Senate during recent election cycles. They've been losing ground at the state level as well, with more legislatures seeing Republican majorities or increased minorities. But the place where the Donkey party has really taken a beating is in the governors races. At the moment there are 31 GOP governors to only 18 Democrats. But if you look beyond the headlines at some of the state level activity, it seems as if they may have developed a strategy to gain back some ground. In Maryland, Larry Hogan certainly has his hands full, what with Baltimore burning to the ground, but he's got other problems with the opposition party which were kicking into gear before the Freddie Gray situation blew up. Democrats passed a new tax bill which would force online travel booking services to pay extra fees. (And, as usual, pass those costs on to consumers.) But as Red Maryland noted as soon as the plan was unveiled, this is a total Admiral Ackbar situation. It's a trap! The Democrats will preach to Hogan in the media about being the right thing to do, and then turn around and hammer him in the next election for breaking his promise about holding the line on taxes. Think they wouldn't do it? The Democrats did exactly the same thing to Bob Ehrlich some years back and it worked like a charm. But Hogan isn't the only one in the Democrats' sights. In Illinois, Bruce Rauner is facing a situation which looks suspiciously similar. Democrats in the legislature are working on a package which will increase taxes specifically on satellite TV customers. This is a particularly ingenious plan because the norther, more urban section of the state is where the Democrats live and they generally have cable TV. But the Republicans are largely found in the southern, more rural sections, many of which are still without cable, and a lot of them have satellite as their only option. If they can get Rauner to not only break his promise and increase taxes, but to do so in a way that largely damages his own base… well, it doesn't get much better than that…"
http://hotair.com/archives/2015/04/28/democrats-setting-up-moderate-gop-governors-for-failure/
Bernie Sanders to announce his presidential candidacy
"Sen. Bernie Sanders, I-Vermont, will announce his candidacy for the Democratic presidential nomination on Thursday, ensuring that Hillary Clinton has a declared primary competitor, CBS News has confirmed. Sanders will release a brief statement Thursday and then he will kick off his campaign within the next several weeks, Vermont Public Radio first reported. The Vermont senator will run to the left of Clinton, although at this point, their messages are similar – that the middle class has been left behind in the economic recovery, while the wealthy and big corporations have prospered. One difference between the two is Sanders' unabated opposition to the Trans-Pacific Partnership trade deal (T.P.P.) the president has been negotiating. Clinton's latest statement on the deal was a little vague: "Any trade deal has to produce jobs and raise wages and increase prosperity and protect our security and we have to do our part in making sure we have the capabilities and the skills to be competitive." But as secretary of state, she supported it, saying that while it might not be perfect, it would have higher labor and environmental standards, that "if implemented and enforced, should benefit American businesses and workers," she wrote in her memoir, "Hard Choices." Sanders has visited most of the early-voting states, including Vermont's neighbor, New Hampshire, as well as Iowa and South Carolina…"
http://www.cbsnews.com/news/bernie-sanders-to-announce-his-presidential-candidacy/
Sen. Bernie Sanders to launch presidential bid on Thursday
http://www.washingtonpost.com/politics/sen-bernie-sanders-to-launch-presidential-bid-on-thursday/2015/04/28/2b2802b8-edf0-11e4-a55f-38924fca94f9_story.html?wprss=rss_politics
Sen. Bernie Sanders to announce presidential bid, reports say
http://www.foxnews.com/politics/2015/04/28/sen-bernie-sanders-to-announce-presidential-bid-reports-say/
SCANDALS COST HILLARY HER LEAD AGAINST JEB IN VIRGINIA
"According to a new poll of registered voters in Virginia, in just two months, Hillary Clinton has lost major ground in the crucial swing state. The dual-scandals of her deleted emails and the corruption charges involving her family charity have taken a serious toll. Her five point lead against Republican Jeb Bush is now a two-point deficit. In February, Clinton beat Bush 48-43%. Today, in this same poll, he beats her 48-46%. When matched up against Marco Rubio in February, Clinton enjoyed a 51-42% lead. That lead is now down to 49-45%. Against Rand Paul, Clinton only holds a 2 point lead of 49-47%; two months ago, she dominated the Kentucky Republican Senator by a whopping 10 points, 52-42%. Against the 7 GOP challengers, Clinton did not once break 50%. This is bad news for the most well-known politician in the country not named Barack Obama. It is also bad news because the corruption charges involving the Clinton family charity and Ms. Clinton's time as secretary of state are just now starting to be detailed and reported. We're only at the beginning of the beginning of the "Clinton Cash" scandal. The worse news for Clinton is that this poll was taken between April 13-24, which means that all the fallout from the "Clinton Cash" scandal has not thus far been fully polled. In February, in this same poll, Clinton's favorability rating was only upside down by 3 points, 46-49%…"
http://www.breitbart.com/big-government/2015/04/28/scandals-cost-hillary-her-lead-against-jeb-in-virginia/
IF THIS IS HILLARY'S THE BEST DEFENSE OF THE CLINTON FOUNDATION, SHE'S IN TROUBLE
http://www.breitbart.com/big-government/2015/04/28/if-this-is-hillarys-the-best-defense-of-the-clinton-foundation-shes-in-trouble/
181 Clinton Foundation donors who lobbied Hillary's State Department
"The size and scope of the symbiotic relationship between the Clintons and their donors is striking. At least 181 companies, individuals, and foreign governments that have given to the Clinton Foundation also lobbied the State Department when Hillary Clinton ran the place, according to a Vox analysis of foundation records and federal lobbying disclosures. The following chart shows entities that donated to the foundation and lobbied the State Department during Hillary Clinton's tenure. The totals include funding from both the corporate and charitable arms of listed companies (the Gates and Walton foundations are named to illustrate that point). The chart does not account for contributions made by executives, and it may omit some companies who made contributions or lobbied through subsidiaries…"
http://www.vox.com/2015/4/28/8501643/Clinton-foundation-donors-State
1,100 donors to a Canadian charity tied to Clinton Foundation remain secret
"A charity affiliated with the Clinton Foundation failed to reveal the identities of its 1,100 donors, creating a broad exception to the foundation's promise to disclose funding sources as part of an ethics agreement with the Obama administration. The number of undisclosed contributors to the charity, the Canada-based Clinton Giustra Enterprise Partnership, signals a larger zone of secrecy around foundation donors than was previously known. Details of the organization's fundraising were disclosed this week by a spokeswoman for the Canadian group's founder, mining magnate Frank Giustra. The Canadian group has received attention in recent days as a potential avenue for anonymous Clinton Foundation donations from foreign business executives, including some who had interests before the U.S. government while Hillary Rodham Clinton was secretary of state. The partnership, named in part for Bill Clinton, sends much of its money to the New York-based Clinton Foundation. Two of the partnership's known donors — Giustra and another mining executive, Ian Telfer — are featured in the soon-to-be-released book "Clinton Cash" for their roles in a series of deals that resulted in Russia controlling many uranium deposits around the world and in the United States. With the foundation's finances emerging as an issue for Hillary Clinton's presidential campaign, a foundation official this week defended the arrangement with the Giustra group, noting in a blog post that Canadian law prevents charities in that country from disclosing their donors without the donors' permission…"
http://www.washingtonpost.com/politics/1100-donors-to-a-canadian-charity-tied-to-clinton-foundation-remain-secret/2015/04/28/c3c0f374-edbc-11e4-8666-a1d756d0218e_story.html?wprss=rss_politics
The Clinton Foundation's Stingy Ways
"Over at The Federalist, Sean Davis has a must-read report about the Clinton Foundation's extraordinary stinginess with grants. The Foundation claimed that 88 percent of its 2013 expenditures "go directly" to its alleged "life-changing work." Not really, says Davis, who took a close look at the numbers and discovered something else entirely: There's only one problem: that claim is demonstrably false. And it is false not according to some partisan spin on the numbers, but because the organization's own tax filings contradict the claim. He continues: If you take a narrower, and more realistic, view of the tax-exempt group's expenditures by excluding obvious overhead expenses and focusing on direct grants to charities and governments, the numbers look much worse. In 2013, for example, only 10 percent of the Clinton Foundation's expenditures were for direct charitable grants. The amount it spent on charitable grants–$8.8 million–was dwarfed by the $17.2 million it cumulatively spent on travel, rent, and office supplies. Between 2011 and 2013, the organization spent only 9.9 percent of the $252 million it collected on direct charitable grants. It looks like the Foundation — which once did a large amount of direct charitable work — now exists mainly to fund salaries, travel, and conferences: While some may claim that the Clinton Foundation does its charity by itself, rather than outsourcing to other organizations in the form of grants, there appears to be little evidence of that activity in 2013. In 2008, for example, the Clinton Foundation spent nearly $100 million purchasing and distributing medicine and working with its care partners. In 2009, the organization spent $126 million on pharmaceutical and care partner expenses. By 2011, those activities were virtually non-existent. The group spent nothing on pharmaceutical expenses and only $1.2 million on care partner expenses. In 2012 and 2013, the Clinton Foundation spent $0. In just a few short years, the Clinton's primary philanthropic project transitioned from a massive player in global pharmaceutical distribution to a bloated travel agency and conference organizing business that just happened to be tax-exempt. None of this is surprising. In fact, it's rather common for less-ethical charities to claim that all expenses for salaries, travel, and conferences are "program expenses" because employees are "speaking out" or — to use a favorite activist term — "fighting for" their causes. While most of the coverage of the Clinton Foundation focuses on the ethical challenges as a political problem for Hillary Clinton, the more meaningful story is the hundreds of millions of dollars of wasted charitable donations — money that spent wisely could have brought much greater real benefit to the world's poorest and most vulnerable citizens. The large donors, however, likely weren't deceived. They knew the Foundation was pay-to-play, and their own concern for the poor likely exactly matched that of the Foundation they were so lavishly funding."
http://www.nationalreview.com/corner/417595/clinton-foundations-stingy-ways-david-french
GOP has few options to get Clinton emails short of arresting her
"If Republican lawmakers really want to read Hillary Clinton's missing emails, they have a long way to go to get their hands on them. Congressional power only goes so far. The Republican-controlled House of Representatives could vote to sue the former secretary of state to force her to turn over the emails or her computer server. But legal experts say that could take years, well after the 2016 presidential race is over. And the other options – throwing her in a Capitol jail cell or getting the Justice Department to prosecute her – appear unlikely. "Their ability to get things enforced is virtually zero," said Stanley Brand, a Washington lawyer who served as general counsel to the House. "They don't have any attractive options." The House Select Committee on Benghazi subpoenaed the emails while asking that Clinton voluntarily turn over her personal email server to a "neutral, detached and independent" third party. Clinton's attorney told the committee she gave work emails to the State Department, then permanently deleted all emails from the server and refused to turn over the server to Congress. Rep. Trey Gowdy, R-S.C., said recently that the committee can't subpoena the server, but that most experts believe the full House could. The decision on how to proceed, he said, is up to House Speaker John Boehner, R-Ohio. "We asked that that server be turned over to the inspector general, a neutral detached independent third party," Gowdy told Fox News. "And they rejected that offer. So, whether or not the speaker is going to decide to amp up that request will be up to him."…"
http://www.mcclatchydc.com/2015/04/27/264547/gop-has-few-options-to-get-clinton.html
Senate rejects push to make Iran deal a treaty
"Senators on Tuesday blocked a Republican push to require a final deal on Iran's nuclear program be submitted to the Senate as a treaty. Senators voted 39-57 on Sen. Ron Johnson's (R-Wis.) amendment, which was subjected to a 60-vote threshold. It was the first vote in a series of politically tricky amendments senators are expected to take on a deal reached by Sens. Bob Corker (R-Tenn.) and Ben Cardin (D-Md.). Their agreement gives lawmakers 30 days to pass a resolution of disapproval on any final Iran deal. Corker suggested ahead of the vote that if the Wisconsin Republican's push was successful, it would likely kill the legislation. "It will destroy our ability to have any say-so in one of the biggest geopolitical events of our time," he said. "The effect is we would have no role if we were to pass this amendment by Johnson, a friend of mine — we will have no role in this." Corker said earlier Tuesday that he would "love" to be able to make the Iran deal a treaty, but suggested it was unrealistic. Johnson is one of approximately two dozen Senate Republicans who are offering or have signed onto changes to the Corker-Cardin agreement. Sen. Mike Lee (R-Utah) tried to bring up amendments from 2016 White House hopeful Sen. Marco Rubio (R-Fla.) Tuesday, but was blocked by Cardin. Nine Republicans broke rank and voted against the amendment, including Sens. Kelly Ayotte (N.H.) and Johnny Isakson (Ga.). who are up for reelection in 2016. Presidential hopeful Sen. Rand Paul (Ky.) supported the amendment, while his 2016 competitors Sens. Marco Rubio (Fla.) and Ted Cruz (Texas) didn't vote…"
http://thehill.com/blogs/floor-action/senate/240406-senate-rejects-push-to-make-iran-deal-a-treaty
Iran Claims to Have Seized U.S. Ship
U.S. says report is false.
"The Iranian organ Farsnews claims that Iran has seized a U.S. ship. Thirty-four are on board, the outlet claims. Fars claims:  The Iranian Navy has confiscated the American trade vessel with all its 34 crew for trespassing on Iran's territorial waters in the Persian Gulf. An Iranian warship is now taking the American vessel to Iran's Southern port city of Bandar Abbas in the Persian Gulf. There has been no official confirmation of the seizure yet. Al Arabiya is reporting that U.S. has been fired on by the Iranians: Iran has fired at a U.S. cargo ship and has directed it to Bandar Abbas port on the southern coast of Iran, Al Arabiya News Channel has reported on Tuesday. Up to 34 American sailors are believed to be onboard the ship, Al Arabiya reported. CNBC reports the U.S. Navy says the claims are false: Senior U.S. Navy officials told NBC News there had not been any confrontation between Iran's Revolutionary Guard and any Navy ships, however…"
http://www.weeklystandard.com/blogs/iran-claims-have-seized-us-ship_933291.html
Maersk Tigris ship manager declines comment, Pentagon says Iran boards vessel
"The ship manager for the container vessel boarded by Iranian forces declined to comment on the status of the vessel on Tuesday. The Pentagon said earlier that the Marshall Islands-flagged Maersk Tigris was boarded by Iranian forces in the Gulf. The Maersk Tigris is managed by Singapore-based Rickmers Ship Management, which is part of Hamburg-based Rickmers Group. A Rickmers Group spokeswoman declined to comment when contacted by Reuters about the vessel. A spokesman for the world's biggest container group Maersk Line said the vessel was on timecharter to Maersk Line, declining further comment. Ship tracking data on Reuters showed the vessel was bound for Jebel Ali in the United Arab Emirates, although it was still close to the Iranian port of Bandar Abbas at 1530 GMT (1130 ET) on Tuesday. Its previous port was listed as Jeddah in Saudi Arabia…"
https://ca.news.yahoo.com/maersk-tigris-ship-manager-declines-pentagon-says-iran-153907921.html