News Briefing for Wednesday, April 15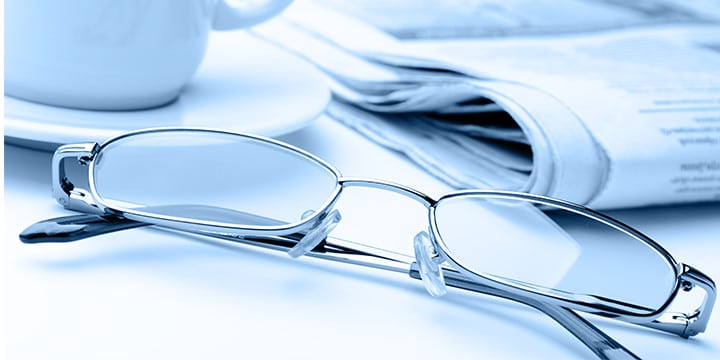 TEA PARTY PATRIOTS:
Marco Rubio jumps into 2016 presidential race
"…Jenny Beth Martin, co-founder of the Tea Party Patriots, hailed Rubio's announcement. "Marco Rubio's candidacy and the 2016 election are about the future, not the past," Martin said. "He knows firsthand that prosperity comes not from a government program but from free markets and the hard work done by millions of individuals and small business that still believe in the promise of the American Dream."…"
http://www.floridatoday.com/story/news/local/2015/04/13/rubio-tells-donors-he-is-running-for-white-house/25707281/
Rubio vows to lead new 'American century'
"…Jenny Beth Martin, co-founder of the Tea Party Patriots, hailed Rubio's announcement. "Marco Rubio's candidacy and the 2016 election are about the future, not the past," Martin said. "He knows firsthand that prosperity comes not from a government program but from free markets and the hard work done by millions of individuals and small business that still believe in the promise of the American Dream."…"
http://www.news-press.com/story/news/politics/2015/04/13/sen-marco-rubio-announces-presidential-plans-miami-gop-republican/25700237/
'Ripping Rubio': Marco Rubio has drawn an unfriendly media for years
"..Criticism and instant conclusions about the GOP presidential hopeful intensified even before he made his White House intentions official Monday. Multiple news organizations were revisiting Mr. Rubio's "watergate" moment in 2013 when he sipped water on camera during a major speech; old video clips and commentaries were many. Despite a strong statement of support from the Tea Party Patriots issued Monday, many news organizations also painted him as a lapsed tea party darling, or as a GOP outsider…"
http://www.washingtontimes.com/news/2015/apr/13/inside-the-beltway-republicans-use-tax-day-eve-to-/
HEALTHCARE:
How the IRS repeatedly rewrites Obamacare tax credit provisions
"The plaintiffs in King v. Burwell argue that an IRS regulation unlawfully extends tax credit eligibility beyond what is expressly authorized under Section 1401 of the Patient Protection and Affordable Care Act (PPACA).  It appears that this sort of administrative rewrite of the PPACA may be more the rule than the exception, as there are at least two other instances of the IRS rewriting the PPACA's tax credit eligibility requirements. Section 1401 (which creates Section 36B of the Internal Revenue Code) authorizes tax creits for the purchase of qualifying health insurance in an exchange "established by the State under Section 1311″ of the Act. The IRS rule also authorizes tax credits for the purchase of health insurance in an exchange established by the federal government. The Supreme Court will rule on this challenge later this year. In a series of posts at "Notice & Comment," the blog of the Yale Journal on Regulation, Professor Andy Grewal documents two additional cases in which the IRS has rewritten the PPACA's tax credit eligibility requirements so as to expand eligibility beyond what Congress authorized.  Combined with other instances of the IRS and HHS disregarding the PPACA's plain text, it appears the federal government has little regard for what the PPACA actually says. In his first two posts, Professor Grewall explains how IRS regulations disregard the statutory text so as to extend tax credit eligibility to some low-income aliens not lawfully residing in the U.S.  In this way, the IRS regulation "casts a wider net than the statute" by expanding the number of people eligible for tax credits. Yet the IRS never provided any rationale for this change.  Indeed, if one had just read the IRS explanation for what its regulations accomplish — as opposed to the regulations themselves — one would not even be aware of what the IRS did…"
http://www.washingtonpost.com/news/volokh-conspiracy/wp/2015/04/14/how-the-irs-repeatedly-rewrites-obamacare-tax-credit-provisions/?wprss=rss_national
Obamacare's Cadillac Tax Hits the College Campus
"Higher education and its comfortable inhabitants on campus have long been hotbeds of support for Obama and Obamacare. Now, along with business and labor, i.e., the other inhabitants of what passes for the real world, they are about to become victims of one of its high "Cadillac" tax on generous health plans. In 2009 President Obama gave assurances that he did not want any tax on health insurance plans he considered wasteful or too generous to affect average Americans. In one of his now famous talks broadcast on CNN, MIT economist Jonathan Gruber, "one of the men who helped draft the legislation, [explains] that is not only precisely what will happen – but that was the intention of the tax." Politico notes that "a mix of business groups and labor unions" are arm in arm — and up in arms — fighting to kill this tax. Unnoted in the article is that higher education also will be hit especially hard. The dramatic impact of the "Cadillac" tax on higher education has been noticed before, such as on this site ("Obamacare Hits Adjuncts Hard") and Megan McArdle's delicious putdown, "Whining Harvard Professors Discover Obamacare." Now, as the scheduled 2018 implementation of the tax gets closer and more and more colleges begin to adjust their health plans to deal with it, awareness of the impending pain is beginning to spread. In New Jersey, four of the state's 11 public colleges and universities have dropped student health insurance, and three of Washington State's 6 public institutions have done so as well. Here are a few more tax induced changes:
–George Washington University: "It no longer offers its most generous plan as to avoid paying the tax."
–University of Virginia: "Major changes are coming to the University of Virginia health plan. With U.VA facing rising health care costs, spiking expenses of high-dollar claims and looming fees and taxes connected with federal health reform…."
–William Patterson University: Dropping health insurance.
–University of Minnesota: "One of the state's largest employers is proposing to scale back its employee health plans to avoid a massive tax penalty under the new federal health care law."
–Ohio University: "Ohio University employees might see their health care deductibles double and premiums rise because of a provision of the Affordable Care Act that taxes so-called 'Cadillac' health plans, officials have said."…"
http://www.thefiscaltimes.com/Columns/2015/04/14/Obamacares-Cadillac-Tax-Hits-College-Campus
After the Obamacare tax hit, the REAL pain
"…Because of the tax pain, many of the non-covered holdouts will begrudgingly sign up for lower premium/higher deductible plans. In the past, I have called the people who wouldn't sign up for any kind of health care insurance "stupid." And I still think it was a stupid move not to have at least some kind of plan. But now that so many of those people will be joining the rolls of the insured, I'll just feel sorry for them. Here's why: If you're relatively healthy and relatively young and you have a health insurance plan with a $5,000 or $6,000 deductible, then in all reality you really don't have health insurance. Without a major accident or sudden health problem, most people don't rack up $6,000 in medical bills in a year all on their own. Worse than that, having to pay the first six grand of your annual medical bills 100 percent out of pocket is understandably going to make people "covered" by those plans very hesitant to go to the doctor until they get really worried or a lot sicker. In other words, they'll be showing up in the emergency rooms instead, where that $6,000 deductible will be eaten up pretty quickly.  This scenario is exactly how this tax season will produce the first profound effect to the health care system. Health-insurance companies will enjoy a bonanza of people signing up for high deductible plans that, at least at first, will bring them thousands — maybe millions — of customers who will pay their premiums and still avoid doctors and real health care like the plague. In the short run, this will boost health-insurance earnings but in the longer run, the system will be more heavily taxed by all those ER visits…"
http://www.cnbc.com/id/102585597
Many unaware of required tax-time insurance reporting
"The special health insurance enrollment period set up for people surprised by their tax penalties hasn't appeared to increase either awareness or enrollment by much, new research shows. People who live in the 34 states that use HealthCare.gov and didn't know about the requirement to have health insurance can sign up through April 30 for 2015 coverage. But nearly half of people planning to file taxes said they had heard nothing or very little about the requirement to report whether they have insurance on their tax return, according to new research funded by the Robert Wood Johnson Foundation.. "Very few people are reacting to the news by insuring," said Kathy Hempstead, who directs insurance coverage issues at RWJF. "So far it doesn't seem we're seeing this mass teachable moment."…"
http://www.usatoday.com/story/news/nation/2015/04/14/obamacare-health-insurance-reporting-penalties-tax-deadline/25722985/
Average Fine For Noncompliance With ObamaCare Is $1130, Expert Testifies
"As millions of Americans scramble to file their tax returns, many are shocked by the full cost of ObamaCare's individual mandate. "Those who failed to obtain minimum essential health insurance coverage last year will have had to send the Internal Revenue Service (IRS) a check for $1,130, on average," Doug Holtz-Eakin, former director of the Congressional Budget Office, testified today before a congressional hearing. A Kaiser Family Foundation study estimated that 7% of tax households owing a repayment this year would owe between $2,000 and $5,000, and 2% would owe $5,000 or more. An estimated 6.3 million people will be required to pay a penalty this year because they didn't buy qualifying health insurance in 2014, Holtz-Eakin testified. Another 30 million people didn't by the mandated coverage either but won't have to pay the penalty because of the myriad exemptions the Obama administration is allowing, with or without legal justification. Holtz-Eakin, now president of the American Action Forum, based his calculations on the number of people who will pay the penalty and the average value of the penalty, using demographic information from the American Community Survey and enrollment statistics from the U.S. Department of Health and Human Services. "In reality, the individual mandate has been less of a mandate and more of a suggestion," he told the House Ways and Means Health Subcommittee, chaired by Rep. Kevin Brady, R-TX…"
http://www.forbes.com/sites/gracemarieturner/2015/04/14/average-fine-for-noncompliance-with-obamacare-is-1130-expert-testifies/
Ron Johnson offers latest GOP plan to deal with Obamacare subsidies ruling
"Sen. Ron Johnson added his voice Tuesday to the mounting number of Republican proposals to revamp health care in the wake of a Supreme Court decision this June that could gut Obamacare. Mr. Johnson, of Wisconsin, said the GOP needs to be ready when the justices decide whether the administration is unlawfully paying subsidies to customers in at least 34 states that use the federal HealthCare.gov exchange. Without the subsidies, the law will be much less attractive in those states, opening the door to Republican-led reforms. But it would also expose the party to political attacks, as millions of Americans lose health coverage in the wake of a lawsuit that many in the GOP cheered. In an op-ed for the Wall Street Journal, Mr. Johnson said Republicans need to be ready to parry those attacks by rescuing Americans affected by the ruling. "Without an effective response from Republicans, there is little doubt that the crisis would allow President Obama to permanently cement ObamaCare in place," he wrote…"
http://www.washingtontimes.com/news/2015/apr/14/ron-johnson-offers-latest-gop-plan-deal-obamacare-/?utm_source=RSS_Feed&utm_medium=RSS
Federal courts reject Ron Johnson's Obamacare lawsuit for a second time
"A federal appeals court on Monday rejected a Republican senator's lawsuit challenging the way Congress is treated under Obamacare. Sen. Ron Johnson, of Wisconsin, said he was disappointed with the decision by a three-judge panel of the U.S. Court of Appeals for the 7th District, which found he lacked legal standing to sue because he could not prove he was harmed by administration rules that allowed congressional lawmakers and staff to keep an employer-based subsidy while using the Obamacare exchanges. A lower-court judge tossed the Mr. Johnson's lawsuit last summer on similar grounds. "For the second time, my attempt to restore the constitutional balance between the executive and legislative co-equal branches of government has been stymied by the courts," Mr. Johnson said. "With this decision today, another executive action by the administration will go unchallenged, all based on the legal technicality of standing. "This is unfortunate for America," he added, "because it means the important issue this case presents will not get its day in court." Mr. Johnson says the Office of Personnel Management provided illegal preferential treatment to Congress when it decided it would still dole out employer-based subsidies to help them pay their monthly premiums…"
http://www.washingtontimes.com/news/2015/apr/14/federal-courts-reject-ron-johnsons-obamacare-lawsu/?utm_source=RSS_Feed&utm_medium=RSS
Johnson Reviewing Options After Obamacare Lawsuit
"Senate Homeland Security and Governmental Affairs Chairman Ron Johnson isn't ruling out further challenges to the Obama administration's treatment of members of Congress and their staff members under the Affordable Care Act. The U.S. Court of Appeals for the 7th Circuit on Tuesday agreed with a lower court ruling that the Wisconsin Republican and his Senate counsel lacked standing because neither of them could show an injury from the Office of Personnel Management's determination that federal employees making use of the District of Columbia's health care exchange are eligible for employer contributions. "Respectfully, we do not see how Senator Johnson's reputation could be sullied or his electability diminished by being offered, against his will, a benefit that he then decided to refuse. He could not be accused of participating in an illegal scheme if he declined to participate," the 7th Circuit opinion said. But that's not stopping the first-term senator, who faces re-election next year. "For the second time, my attempt to restore the constitutional balance between the executive and legislative co-equal branches of government has been stymied by the courts. With this decision today, another executive action by the administration will go unchallenged, all based on the legal technicality of standing," the Wisconsin Republican said…"
http://blogs.rollcall.com/hill-blotter/johnson-reviewing-options-after-obamacare-lawsuit/?dcz=
Cruz slams 'doc fix' as expanding ObamaCare
"Sen. Ted Cruz (R-Texas) on Tuesday said he will vote against the $200 billion Medicare "doc fix" bill that is hitting the Senate floor, becoming the first 2016 candidate to oppose the legislation. The senator said he opposes the House-passed Medicare reform package because it "institutionalizes and expands ObamaCare policies" while adding billions to the deficit. "Any deal should be fully paid for and include significant and structural reforms to Medicare," Cruz wrote in a statement, released just a few hours before the Senate is expected to take up the legislation. Cruz's move could ramp up the pressure on the other two presidential candidates in the upper chamber, Sens. Marco Rubio (R-Fla.) and Rand Paul (R-Ky.), who have not yet said how they will vote on the bill. The legislation would repeal a flawed doctor payment formula known as the "sustainable growth rate," which lawmakers of both parties have failed to resolve for nearly two decades. This year's bill would pay for about a third of the bill's total cost over 10 years, which Cruz and other fiscal conservatives have blasted as contrary to their party's goal of balancing the budget. Several fiscal conservatives, including Sens. Jeff Sessions (R-Ala.), Mike Lee (R-Utah) and Ben Sasse (R-Neb.) have also raised concerns about the price tag of the bill, though none except Cruz have publicly declared they will vote against it. Lee plans to propose an amendment that would require Congress to find offsets for the bill's costs using "Pay As You Go" budget rules. Sessions, who slammed the bill on the Senate floor on Monday evening, said later that he has not yet decided whether to vote against the bill if Lee's amendment is not included. "I haven't decided," Sessions told reporters Monday evening. But he added: "Republicans ought not to move legislation adding this much to the debt before we even get a budget signed."  The Senate has one day to approve the Medicare reform package before the Centers for Medicare and Medicaid hits doctors with the planned 21 percent cuts in reimbursement rates. The legislation has been praised by both Senate Majority Leader Mitch McConnell (R-Ky.) and  Speaker John Boehner (R-Ohio), who negotiated the deal with Minority Leader Nancy Pelosi (D-Calif.). President Obama has already promised to sign the bill…"
http://thehill.com/policy/healthcare/238736-cruz-becomes-first-senator-to-declare-vote-against-doc-fix-bill
Senators reject Obamacare repeal in 'doc fix' vote
"Senators rejected an amendment to the House-passed Medicare deal that would repeal Obamacare's individual mandate to pay for the legislation.  Lawmakers voted 54-45 on the amendment proposed by Sen. John Cornyn (R-Texas). It would roll back the Affordable Care Act's requirement that a person has to have health insurance. Cornyn's amendment, one of six senators are considering, faced a 60-vote threshold. The Texas Republican said the move would save about $400 billion. "There's [a] more-than-adequate amount of money," he said. Cornyn suggested earlier Tuesday his amendment was one step in a larger effort by Republicans to repeal and replace President Obama's signature healthcare law. "This mandate is bad for America and it hurts people instead of giving them the helping hand they need when it comes to healthcare," he said. "So we're going to have a lot more to say about how we need to repeal and replace Obamacare with more affordable health insurance that gives people access to the doctors and the services they want and need." He added the mandate "coerces our citizens into purchasing healthcare that they apparently don't want or they wouldn't otherwise buy but for the government." Sen. Ron Wyden (D-Ore.) said Cornyn's amendment would start a "death spiral" on affordable healthcare in America. "Sick people will definitely sign up," he said, urging his colleagues to vote against the amendment. "Healthy people will stay on the sidelines. Premiums will skyrocket." Under ObamaCare, a person can face a tax penalty if they don't have health insurance…"
http://thehill.com/blogs/floor-action/senate/238856-senators-reject-obamacare-repeal-in-doc-fix-vote
Senate Votes for $141 Billion in More Debt to Cover Medicare Patch
"The Republican-led Senate passed legislation Tuesday night that would increase the national debt by an estimated $141 billion over the next decade, and would use the borrowed money to avoid a steep cut in reimbursement rates for Medicare doctors. Senators approved the bill in an easy 92-8 vote, a margin that showed most Republicans were fine with the idea of borrowing to pay for the policy change. In the final vote, only eight Republican senators voted against the bill to protest an increase in the national debt: Ted Cruz (Texas), Mike Lee (Utah), David Perdue (Ga.), Marco Rubio (Fla.), Ben Sasse (Neb.), Tim Scott (S.C.), Jeff Sessions (Ala.), and Richard Shelby (Ala.)…"
http://www.theblaze.com/stories/2015/04/14/senate-votes-for-141-billion-in-more-debt-to-cover-medicare-patch/
Senate Approves a Bill on Changes to Medicare
http://www.nytimes.com/2015/04/15/us/politics/senate-approves-a-bill-on-changes-to-medicare.html?_r=0
BREAKING: 'Doc fix' headed to president's desk after easily clearing Senate
http://www.modernhealthcare.com/article/20150414/NEWS/150419947
Hours from deadline, bipartisan Medicare bill heads to White House
"America's doctors can rest easy: Not only has Congress ensured they will be paid in full for the services they render to Medicare patients, it has ended the yearly ritual putting that in doubt. The Senate voted 92-8 to approve a long-term "doc fix," as the legislation adjusting Medicare fees has long been known, less than three hours before federal officials would have reduced payments to health-care providers by 21 percent. President Obama has indicated that he will sign the bill, which also extends the federal Children's Health Insurance Program, a key Democratic priority. Despite the last-minute nature of the vote, it was lauded by Hill leaders as a bipartisan triumph for both removing a yearly headache from the legislative calendar but also by implementing modest reforms to Medicare, including future incentives for doctors to deliver better care as well as premium hikes for the wealthiest Medicare recipients…."
http://www.washingtonpost.com/blogs/post-politics/wp/2015/04/14/hours-from-deadline-bipartisan-medicare-bill-heads-to-white-house/?wprss=rss_homepage
The Fix to the 'Doc Fix' Is No Fix at All
"The Senate should reject new legislation that would use pay increases to coerce doctors to join Medicare ACOs. The Senate is now considering the Medicare-physician-payment legislation that the House passed shortly before Congress's recent two-week break. In all likelihood, a large, bipartisan group of senators will support the bill and thus ensure it becomes law (the Obama administration has already indicated that the president will sign it). That's very unfortunate because it's misguided legislation that will do far more harm than good. Some House and Senate Republicans are enthused about the bill because it would probably break (at least for some period of time) the cycle of annual "doc fixes" that have been implemented for more than a decade to prevent large, irrational cuts to physician fees under Medicare. Spending money on higher physician fees has strong appeal, even for supposed fiscal conservatives. They are also pleased that the bill includes two modest reforms in Medicare's structure — small increases in premiums for upper-income beneficiaries, and a prospective prohibition on Medigap plan coverage of the part B deductible. These reforms are worthwhile, but they are really minor in comparison with the far more consequential provisions in the legislation related to the payment of physicians under Medicare. Unfortunately, many in the GOP seem completely unaware of how these provisions will work. The heart of the bill is a new, two-tiered indexing system for physician fees. Physicians who agree to participate in Medicare Accountable Care Organizations (ACOs) — or in similar structures established by the Medicare bureaucracy — will receive a permanent 0.75 percent increase in their fees each year. Physicians that don't join an ACO will be placed into a new Merit-Based Incentive Payment System, or MIPS. Under MIPS, the Medicare bureaucracy will assess the "quality" of a physician's services to patients and reward or penalize them accordingly. On average, physicians in MIPS will receive a payment increase of 0.25 percent every year — far below the annual payment increase for physicians in ACOs. The actuaries who assess Medicare finances for the administration have looked at these provisions and come to the perfectly rational conclusion that physicians will have little choice but to join an ACO to get an extra 0.5-percentage-point bump in their payments every year. By 2019, the actuaries assume that 60 percent of all physicians taking care of Medicare beneficiaries will be part of an ACO, up from 25 percent today. By 2038, they assume that 100 percent of physicians participating in Medicare will be a part of an ACO or a similar structure invented by the Medicare bureaucracy. And so what are these ACOs that will feature so prominently in Medicare's future? The basic idea is to provide incentives to hospitals and physicians to form new organizations that will better coordinate care for Medicare beneficiaries, sort of like an HMO except without the insurance component. The Medicare bureaucracy sets the rules that ACOs must live by, and if an ACO is able to reduce costs through better coordination of care, it gets to share in the savings with the Medicare program. A crucial feature of the ACO design is the concept of "beneficiary assignment." Medicare's enrollees are never explicitly asked if they would like to obtain their care through an ACO. Instead, the Medicare bureaucracy assigns beneficiaries to ACOs based on their use of physician services. If a beneficiary's presumed "primary" physician is part of an ACO, then the beneficiary is assumed to be a part of it, too. Under current rules, nothing prevents Medicare beneficiaries from seeing physicians outside of an ACO, but the expectation is that ACO-affiliated physicians will steer their patients to other ACO-affiliated physicians, even if the beneficiary is completely unaware of the existence of the ACO. In effect, Medicare beneficiaries are being shoved into managed care–like structures without their explicit consent…"
http://www.nationalreview.com/article/416939/fix-doc-fix-no-fix-all-james-c-capretta
Under Obamacare, Medicaid now covers one-fifth of N.J. residents
"Medicaid, the public health insurance program expanded under the Affordable Care Act, now covers nearly one out of every five New Jersey residents, according to the latest enrollment figures. More than 420,000 people signed up for insurance since New Jersey allowed more people to into the program, according to Valerie Harr, director of the division of medical assistance and health services for the N.J. Department of Human Services. While that flood of applications produced long delays in people getting coverage, the state recently paid for extra outside workers to tackle the backlog, Harr said. About 80,000 of those people already qualified for the program under the old income guidelines – but didn't realize it until they attempted to enroll in Obamacare policies and found they were poor enough to qualify for Medicaid. All told, 1.7 million New Jersey residents will now have the bulk of their medical expenses covered by Medicaid. The enrollment backlogs that have bedeviled the program since New Jersey became one of the states to expand Medicaid are nearly cleared up, Harr told a quarterly meeting of public health and welfare providers. Between 9,000 and 12,000 applications remain unprocessed statewide, Harr said – a far cry from the tens of thousands that piled up in county welfare offices last summer. The solution was to pay Xerox, an outside contractor already handling some of the program, to hire 127 new workers to process applications. That will cost $7.5 million through the rest of this year, said Nicole Brossoie…"
http://www.nj.com/healthfit/index.ssf/2015/04/medicaid_now_covers_one-fifth_of_nj_residents.html
Signed by the Governor: New Arizona Law Blocks Crucial Obamacare Enforcement Mechanism
"Arizona Gov. Doug Ducey has signed a bill into law that creates significant roadblocks for implementation of the Affordable Care Act, leaving the federal program without an enforcement mechanism in the state. Introduced State Reps. Justin Olson and Vince Leach, House Bill 2643 (HB2643) prohibits the state in various ways from "from using any personnel or financial resources to enforce, administer or cooperate with the Affordable Care Act." "If the federal government is going to enact a law, then the federal government needs to enforce that law," said Olson. "We're not going to do it." With just five minutes before the Senate closed for the 2015 legislative session, the bill was given its final approval in the Senate, by a 16-10 vote and the House with a 34-24 vote…."
http://blog.tenthamendmentcenter.com/2015/04/signed-by-the-governor-new-arizona-law-blocks-crucial-obamacare-enforcement-mechanism/
How Obamacare Makes Chris Christie's Medicare Plan Possible
"New Jersey Gov. Chris Christie would like to raise the age to qualify for Medicare, part of a bold plan to reform entitlements that he released Tuesday morning. The proposal was greeted with cheers from many conservatives, but there's a twist. The main reason that slowly raising the retirement age from 65 to 69 is politically feasible is a law that many conservatives hate: Obamacare. That's because working-class Americans who lose health insurance at work when they retire at, say, age 65, would instead be eligible to receive modest subsidies on insurance exchanges set up by the Affordable Care Act. (Very low-income seniors could also sign up for Medicaid in some states or receive larger subsidies for coverage on the exchanges.) "Obamacare soaks up the people who would otherwise be displaced by raising the eligibility age for Medicare," said Avik Roy, a prominent Republican expert in health care policy who has argued that conservatives should use Obamacare to promote their own policies rather than repeal the law. "In the old days, if you raised the eligibility age for Medicare, then someone who is low-income at 65, but not eligible for Medicaid, are stuck in this gap, so what do you do?"…"
http://time.com/3821345/chris-christie-medicare-obamacare/
Olympic athletes' health plan fails to meet Affordable Care Act rules
"It might seem like common sense that top U.S. Olympic athletes would have excellent health insurance to cover potentially serious injuries and illnesses. But it turns out that the health plan for about 900 elite athletes — provided through the U.S. Olympic Committee — fails to meet minimum requirements of the Affordable Care Act. Under the law's individual mandate, almost all Americans are required to have insurance or face a penalty, which is due when their income taxes are paid. When it became apparent in recent months that athletes could face penalties for the 2014 tax year for having inadequate coverage — through no fault of their own — federal health officials decided to grant exemptions to all affected athletes who apply, according to federal health officials…"
http://www.washingtonpost.com/national/health-science/olympic-athletes-health-plan-fails-to-meet-affordable-care-act-rules/2015/04/11/e78be924-dfa4-11e4-a1b8-2ed88bc190d2_story.html
IMS: US prescription drug spending jumped 13 pct. in 2014
"U.S. spending on prescription drugs soared last year, driven up primarily by costly breakthrough medicines, manufacturer price hikes and a surge from millions of people newly insured due to the Affordable Care Act. Spending rose 13 percent, the biggest jump since 2001, to a total of $374 billion, according to a report released Tuesday by the IMS Institute for Healthcare Informatics. After accounting for population growth and inflation, the increase equaled 10 percent. A record 4.3 billion prescriptions were filled in 2014, many of them for inexpensive generic pills going to patients now insured through Medicaid in states that expanded eligibility for the government health program for the poor and disabled. The number of prescriptions covered by Medicaid rose by nearly 17 percent, and that increase accounted for 70 percent of growth in the number of prescriptions filled at retail pharmacies. Another sign of the Affordable Care Ac's impact was that prescriptions paid for in cash, normally filled by uninsured people, declined 5.5 percent. The higher spending, though, was mostly due to the many recent drugs with eye-popping price tags: tens of thousands of dollars for a year or course of treatment. Last year saw an unusually high 42 novel medicines launched, 18 for rare diseases, those that affect fewer than 200,000 Americans. Ten of the new drugs were designated as breakthrough therapies, for conditions including multiple sclerosis, various cancers and hepatitis C. "2014 was a remarkable year," Murray Aitken, executive director of the IMS Institute, told The Associated Press. "We're probably not going to see it again." Altogether, spending on prescription medicines in the U.S. rose by $43.4 billion last year, including about $10 billion due to price increases and $20.3 billion spent on prescriptions for new drugs. That included a combined $11.3 billion spent on just four new medicines for hepatitis C, a liver-damaging virus so tough to eliminate that until recently, patients had to endure flu-like symptoms and other awful side effects for nearly a year, yet barely 60 percent were cured. The new hepatitis C treatments cure upwards of 90 percent, usually in 12 weeks. However, they carry list prices of $84,000 or more for a course of treatment…"
http://cnsnews.com/news/article/ims-us-prescription-drug-spending-jumped-13-pct-2014
​What's fueling drug sales? Obamacare and expensive meds
"The pharmaceutical industry is on track for a banner decade. Spending on prescription medicines by U.S. patients may rise 41 percent to as much as $480 billion by 2018, according to a new study from researcher IMS Institute for Healthcare Informatics. The biggest drivers in the rise in spending are the implementation of the Affordable Care Act, an aging American population, and higher drug prices, the report said. Medicaid prescriptions jumped 25.4 percent in states that expanded Medicaid coverage, compared with 2.8 percent in the states that didn't expand coverage. With the Affordable Care Act going into effect in 2014, that led to a 13 percent jump in spending last year, the highest level since 2001, the report found. That surge likely won't be repeated, with the study predicting more moderate growth through 2018. Obamacare was only part of the cause for the spike in spending, however. "Price increases, mostly in the U.S., contributed to growth in 2014, driven by some specific products and therapy areas where list price increases were above historic norms," the study noted. The high cost of some prescription medicines is creating controversy, stress and a backlash from patients, doctors and insurers. Some states are pushing back on the sky-high cost of hepatitis C treatments such as Gilead's Sovaldi, which is an effective treatment but carries a wholesale cost of $84,000 per person for a treatment course. Each pill has a $1,000 price tag. Medicaid programs shelled out $1.33 billion on Sovaldi and other hepatitis C treatments through the third quarter of 2014, or almost the same amount as in the prior three years, The Wall Street Journal reported earlier this month. Some states are pushing back against paying for Medicaid enrollees to receive the treatment, with Texas spending nothing on the drug during the first nine months of 2014, The Journal noted. A spokeswoman told the publication that "price was the biggest issue" in that decision. Gilead has extended free hepatitis C drugs to more than 100,000 people across the U.S., including several hundred Medicaid-enrolled Texans. It's not only the latest therapies that are sending pharmaceutical costs skyward. Brand-name medicines have also surged in price since 2007, Bloomberg News found last year. Prices have doubled for established drugs treating conditions ranging from high blood pressure to cancer. New drugs are also introduced at higher prices, with 15 new cancer drugs hitting the market in the last five years that cost more than $10,000 per month…"
http://www.cbsnews.com/news/whats-fueling-drug-sales-obamacare-and-expensive-meds/
Medicaid Fuels Drug Growth; ObamaCare Trims Cash Paid
"U.S. spending on prescription drugs soared last year, driven up primarily by costly breakthrough medicines, manufacturer price hikes and a surge from millions of people newly insured due to the Affordable Care Act. Spending rose 13%, the biggest jump since 2001, to a total of $374 billion, according to a report released Tuesday by the IMS Institute for Healthcare Informatics. After accounting for population growth and inflation, the increase equaled 10%.
A record 4.3 billion prescriptions were filled in 2014, many of them for inexpensive generic pills going to patients now insured through Medicaid in states that expanded eligibility for the government health program for the poor and disabled. The number of prescriptions covered by Medicaid rose by nearly 17%, and that increase accounted for 70% of growth in the number of prescriptions filled at retail pharmacies. Another sign of the Affordable Care Act's impact was that prescriptions paid for in cash, normally filled by uninsured people, declined 5.5 %.
The higher spending, though, was mostly due to the many recent drugs with eye-popping price tags: tens of thousands of dollars for a year or course of treatment. Last year saw an unusually high 42 novel medicines launched, 18 for rare diseases, those that affect fewer than 200,000 Americans. Ten of the new drugs were designated as breakthrough therapies, for conditions including multiple sclerosis, various cancers and hepatitis C. "2014 was a remarkable year," Murray Aitken, executive director of the IMS Institute, told the Associated Press. "We're probably not going to see it again." Altogether, spending on prescription medicines in the U.S. rose by $43.4 billion last year, including about $10 billion due to price increases and $20.3 billion spent on prescriptions for new drugs. That included a combined $11.3 billion spent on just four new medicines for hepatitis C, a liver-damaging virus so tough to eliminate that until recently patients had to endure flulike symptoms and other awful side effects for nearly a year, yet barely 60% were cured. The new hepatitis C treatments cure more than 90%, usually in 12 weeks. However, they carry list prices of $84,000 or more for a course of treatment.
One of them, Sovaldi, was launched at the end of 2013 yet was the top-selling drug last year. It brought maker Gilead Sciences (NASDAQ:GILD) $7.9 billion. "Sovaldi is a record breaker in so many ways," Aitkin said, yet Gilead's successor drug launched last fall, Harvoni, has already surpassed it in sales…"
http://news.investors.com/politics/041415-747754-prescription-spending-soars-on-drug-breakthroughs.htm
Pelosi: Obamacare, Equal Pay, Amnesty Promote 'Life, Liberty, and the Pursuit of Happiness'
http://cnsnews.com/news/article/lauretta-brown/pelosi-obamacare-equal-pay-amnesty-promote-life-liberty-and-pursuit
Marco Rubio Pledges To Repeal And Replace Obamacare — But With What?
"On Monday evening, in front of a cheering crowd, Florida Sen. Marco Rubio (R.) announced his candidacy for President of the United States. At times stirring, at times nervous, Rubio declared that one of the core planks of his policy platform would be to "repeal and replace Obamacare." Unlike some of his companions in the race, Rubio has outlined what his Obamacare replacement might look like. It's a solid start, but it's silent on a key detail…"
http://www.forbes.com/sites/theapothecary/2015/04/14/marco-rubio-pledges-to-repeal-and-replace-obamacare-but-with-what/
House members angry over VA's response to whistleblowers
http://www.washingtonpost.com/politics/federal_government/house-members-angry-over-vas-response-to-whistleblowers/2015/04/14/695467ce-e2c5-11e4-81ea-0649268f729e_story.html?wprss=rss_politics
IMMIGRATION:
Feds releasing hundreds of illegal immigrant rapists, murderers: report
"The administration is deporting fewer criminal aliens than it did last year, according to new statistics released Tuesday that undercut President Obama's justification for his new amnesty, which he said was intended to free agents to focus on the most dangerous of criminals by focusing on "felons not families." Instead, both arrests and deportations of criminal aliens are down about 30 percent through the first six months of fiscal year 2015, signaling that agents, who have been told to stop focusing on rank-and-file illegal immigrants, have not been able to refocus on criminal illegal immigrants instead. The data, released by House Judiciary Committee Chairman Robert W. Goodlatte at the beginning of a hearing with U.S. Immigration and Customs Enforcement Director Sarah Saldana, also showed that the 30,558 criminal aliens ICE knowingly released back into the community in 2014 had amassed nearly 80,000 convictions, including 250 homicides, 186 kidnappings and 373 sexual assaults…"
http://www.washingtontimes.com/news/2015/apr/14/feds-releasing-illegal-immigrant-rapists-murderers/?utm_source=RSS_Feed&utm_medium=RSS
ICE DIRECTOR STRUGGLES TO EXPLAIN RELEASE OF THOUSANDS OF CRIMINAL IMMIGRANTS
"Immigration and Customs Enforcement Director Sarah Saldaña struggled to explain the reasons behind the Obama administration's release of thousands of criminal immigrants when pressed by Rep. Lamar Smith (R-TX) Tuesday during a House Judiciary Committee hearing. In Fiscal Year 2014, ICE released 30,558 convicted criminal immigrants, convicted of 79,059 crimes, allowing them to walk free in the U.S. "One-quarter of these 30,000 criminal aliens had been convicted of level one crimes, such as murder, rape, and sexual abuse of a minor. of those 30,000, only 8 percent were Zadvydas cases," Smith said referring to the Supreme Court case that prevents the indefinite detention of certain immigrants. "Thousands could have been deported. Why did you — why did the administration intentionally endanger the lives of innocent Americans by releasing thousands of criminal aliens into our neighborhoods?" he asked. Saldaña responded that such releases are "an area of great concern for me." The ICE director pointed to the courts and the the Zadvydas case as reasons. "Why we are moving forward as we are. We do not have a policy, our decisions, whether they're detention decisions, bond decisions, release decisions are governed by several things and often involve the courts. As you know, and I think the the chairman noted, about half, in 2014, of the releases were, as a result of Zadvydas, and which requires us to release people," Saldaña said. Smith responded that Saldaña had not contradicted his initial argument that the Obama administration is "intentionally releasing thousands" of convicted immigrant criminals back into the U.S…"
http://www.breitbart.com/big-government/2015/04/14/ice-director-struggles-to-explain-release-of-thousands-of-criminal-immigrants/
ICE director Saldana takes heat over agency's record
Report: Convicted illegal immigrant murderers, rapists freed; families detained
"The administration released dozens of convicted illegal immigrant murderers and rapists back onto the streets last year, even as it began to hold more women and children, according to the latest statistics that have President Obama and his immigration team taking fire from all sides in the debate. Republicans said releasing murderers and rapists, as well as thousands of drunken-drivers, drug users, burglars and thieves is the latest step for an administration bent on ignoring enforcement, confronting Immigration and Customs Enforcement Director Sarah Saldana over her agency's record. The 30,558 criminal aliens released into the community by ICE in 2014 had amassed 250 homicide convictions, 186 kidnappings and 373 sexual assaults, according to agency statistics put into the official records of the House Judiciary Committee…"
http://www.washingtontimes.com/news/2015/apr/14/sarah-saldana-ice-chief-takes-heat-over-agencys-re/?utm_source=RSS_Feed&utm_medium=RSS
AZ SHERIFF: I CAN'T GET THE NAMES OF CRIMINAL ILLEGALS RELEASED IN MY COUNTY
"Pinal County, AZ Sheriff Paul Babeu (R) said that he cannot get access to the names of the nearly 500 criminal illegal immigrants released in his county on Tuesday's "Your World with Neil Cavuto" on the Fox News Channel. "30,000 this year, 36,000 the year prior, and these aren't the run of the mill illegals. There's 11 to 20 million illegals that are here in the United States. This is the group that everybody, even President Obama, said that are the worst of the worst actors, that everybody agreed need to be shipped out of our country back to their country of origin. There [were] 193 of them that were convicted of murder. 300-plus that were convicted of rape and sexual assault, and there [were] another 200 to 300 that were convicted of kidnapping [that were released in 2013]. So, these are the worst criminals in our society, and they were not returned to their country of origin because of what she [ICE Director Sarah Saldana] said and Jeh Johnson said, 'well, their countries don't want them back'" he stated. Babeu added, "we have no clue where they're at today…they released nearly 500 in my county alone…I have demanded not only in formal letter, through FOIA, and legally have even talked to Senator McCain. Senator McCain, who's a powerful Senator, said, 'Sheriff, I promise you, I'm going to get you these names.' He can't get me the names. Nobody will get me these names, and the reason why they will refuse to provide the names is then we have a list of all these illegals that our government — President Obama has released into our communities that are committing new crimes, that are committing murder, that are committing rape, that are committing aggravated assault, armed robbery, and then we can directly link them back to the president's action of this unlawful mass prison break."
http://www.breitbart.com/video/2015/04/14/az-sheriff-i-cant-get-the-names-of-criminal-illegals-released-in-my-county/
Immigration Reform 2015: Undocumented Children Allowed To Sue For Legal Representation, Judge Rules
"Seattle-based U.S. District Court Judge Thomas Zilly rejected the federal Justice Department's motion Monday to dismiss a lawsuit seeking to secure legal representation for undocumented children who faced deportation. The legal fight was one of several cases related to the government's handling of illegal immigration months after President Obama exercised executive authority to shield millions of undocumented immigrants from deportation. The American Civil Liberties Union filed the suit to advocate for a group of Salvadoran siblings who illegally entered America to escape gang violence. Federal officials asked Zilly to dismiss the case on jurisdictional grounds and argued it would be too expensive for the government to bankroll legal representation in immigration cases. Zilly ruled the immigrants' request for council constituted an argument for due process and required a legal response. "The Court is of the opinion the due process question plaintiffs have raised in this case is far too important to consign it, as defendants propose, to the perhaps perpetual loop of the administrative and judicial review process," Zilly's ruling said, according to Politico. The unaccompanied children arrived in the country in 2013 after their father was killed in front of them by gang members outside their home. Federal officials found the children and located an unnamed family member, with whom they now live in Washington. The ACLU has repeatedly questioned the federal government's use of immigration detention facilities to hold undocumented immigrants until a hearing to determine whether they will face deportation. The civil rights organization expressed disappointment last month when the federal government passed a new Department of Homeland Security funding bill that allocated more than $350 million toward these shelters. "Mandatory detention of people awaiting their immigration proceedings violates the right to due process and is inefficient and costly. Instead of funding immigration detention, Congress should appropriate money for community-based alternatives to detention with case management services, which have been proven to be effective and cost-efficient," the ACLU said in a statement…"
http://www.ibtimes.com/immigration-reform-2015-undocumented-children-allowed-sue-legal-representation-judge-1881105
Applications for H-1B tech visas reach record levels
"U.S. businesses have received a record number of applications for the H-1B tech visas. Applications for H-1B visas, which allow U.S. businesses to hire foreign workers in science, engineering and computer programing, reached a record of 233,000 for fiscal year 2016, according to new government figures released Monday. Under limits set by Congress, only 85,000 of the work visas, including 20,000 for holders of master's degrees, are available yearly. Companies are frustrated with the cap and have been aggressively lobbying to raise it. Processing of the H-1B visas will begin May 11 and then will be allotted by a computer-generated lottery system, U.S. Citizenship and Immigration Services said Monday. Numerous tech industry lobbying groups have expressed displeasure at not just the visa cap, but how the visas are given out. "Year after year, the government falls back on a lottery system to determine which U.S. employers will 'win' the ability to hire top world talent," Lynn Shotwell, executive director of the Council for Global Immigration, said in an email on Monday in response to the figures release. "This year, employers had a mere 36 percent chance of being granted an H-1B visa. U.S. economic growth should not be left up to this gamble." According to Compete America, a coalition that represents tech giants such as Amazon and Facebook, the U.S. loses roughly 500,000 jobs a year because of the limit on H-1B visas."
http://www.washingtonexaminer.com/applications-for-h-1b-tech-visas-reach-record-levels/article/2562996?custom_click=rss
McCain and Congress should lead fight against drug-resistant TB
"Just below the media radar in early April, Sen. John McCain (R-Ariz.) pressed Department of Homeland Security Secretary Jeh Johnson to prevent the release from Immigration and Customs Enforcement (ICE) custody of an immigration detainee diagnosed with drug-resistant tuberculosis. McCain did so on behalf of Pinal County, Ariz., which faced staggering medical costs to treat the patient and to prevent further spread of a dreaded and difficult to treat disease. Now, ICE has capitulated. The man will not be released; the federal government will continue to pay for his care while he is in ICE detention. The Pinal County director of public health was right to be concerned: Drug-resistant tuberculosis can require 18 to 24 months of treatment and can cost more than $500,000. A local health department's entire budget can be depleted with just one case. The one-off solution was a win for Pinal County, and it was likely in the best interest of the detainee. We don't know the man's immigration status or why he is in detention. We do know his case is not an isolated event but is likely to recur. At some point, detention ends. A sick detainee who wins his or her appeal is cast upon the nation's fragmented public health system, often disproportionately based upon the location of the holding facility. When those persons are released, the federal government provides no follow-up care, even for those who present serious public health threats. But the question of who pays is a much larger problem than the relatively low number of persons with tuberculosis held in ICE facilities. Local health departments face the same costs when prisoners are released, when residents of one state or county relocate to another, and in homeless and other vulnerable populations. For any number of reasons, a local health department might enlist its congressional delegation to find federal money for persons it does not believe it should support. Tuberculosis is most common in communities with the least stability. Among people born in the United States, the greatest disparity is between blacks and whites; blacks contract it at a rate more than seven times higher than whites, often because of poverty and crowded living conditions. Although foreign-born individuals account for two-thirds of new cases in the U.S., we are wrong to worry only about the undocumented. School children and health workers are more likely to contract the disease from a U.S. citizen than from a non-citizen. Medical professionals are deeply concerned about the potential for epidemic, drug-resistant tuberculosis in the U.S. While tuberculosis rates have declined in the United States in the last decade, a worrisome number of drug-resistant cases have emerged. So far we have been lucky. The low numbers hide the precarious nature of the nation's public health defense, and how vulnerable we would be to an epidemic. To make matters worse, those without legal status (an estimated 11 million persons) are excluded from ObamaCare, even if they could afford to pay for it. Access to basic healthcare protects everyone's health, yet we intentionally exclude non-citizens from the social safety net…"
http://thehill.com/blogs/pundits-blog/healthcare/238707-mccain-and-congress-should-lead-fight-against-drug-resistant-tb
Obama pushes to naturalize more immigrants
"In the wake of President Obama's executive action to shield illegal immigrants from deportation, the White House also launched a campaign Tuesday to encourage more legal immigrants to become U.S. citizens. White House aides said the "citizenship awareness campaign" will make use of social media and other traditional media to reach the more than 8.8 million legal residents who are eligible to become U.S. citizens but haven't taken that step. Cecilia Munoz, director of White House domestic policy, said the effort is "just part of good governance" and isn't related directly to Mr. Obama's executive action last year to grant deportation amnesty to millions of illegal immigrants. A White House task force released a report Tuesday outlining the administration's goals, which include "welcoming and integrating immigrants" nationwide. "Nothing in this report … is connected to the expansion of DACA [deferred action for childhood arrivals]," Ms. Munoz said. The administration is looking at using AmeriCorps volunteers to assist local communities in integration programs, and launching a "made it in America" campaign to tell the success stories of immigrants. A federal judge in New Orleans will hear an appeal on Friday of a court order blocking implementation of Mr. Obama's amnesty program. Mr. Obama created the Task Force on New Americans last November at the same time he took the executive action on amnesty. He called for efforts across federal agencies and in collaboration with state and local governments to improve "the linguistic, economic, and civic integration of immigrants and refugees in the United States," the White House said…"
http://www.washingtontimes.com/news/2015/apr/14/obama-pushes-naturalize-more-immigrants/?utm_source=RSS_Feed&utm_medium=RSS
Amnesty Advocates Enable Social Security, Identity Fraud, Overwhelmingly Hurting Children
"Judge Andrew Hanen of Texas District Court slapped down the Obama DOJ last week, ruling that his February 16 injunction order would stay in place pending a full hearing on the merits. DOJ's attempt to convince the judge that the injunction was "disruptive to national security" had indeed been pretty weak. When he questioned the need for the DAPA program to dole out work permits to illegal aliens on top of providing amnesty, he was told it was necessary in order to "incentivize" the aliens to "come out and identify themselves." DOJ's poor showing, along with misrepresentations they'd made earlier to the court that no DACA applications would be processed during the injunction actually "reinforced" the judge's original decision to halt the program, according to this latest order. Still, there is some truth to the DOJ's assertion that mere deportation deferrals may not be enough to get illegal aliens to "come out of the shadows" and register for DACA and DAPA. The Obama administration appears to sincerely believe this, having promised to waive application fees for DACA and DAPA applicants, in effect subsidizing the program with fees from legal applicants. Then there's the Earned Income Tax Credit refunds that beneficiaries will be entitled to receive if they sign up. It may be that Obama knows what immigration enforcement advocates have known for some time: Most illegal aliens are not in the shadows and are actually already in the system. Just illegally so…"
http://dailycaller.com/2015/04/14/amnesty-advocates-enable-social-security-identity-fraud-overwhelmingly-hurting-children/
Rep. Gohmert Clashes With ICE Director Over 'Illegal' Deferrals: 'I Would Appreciate You Not Yelling'
"The director of U.S. Immigration and Customs Enforcement clashed with Rep. Louie Gohmert (R-Texas) over the Obama administration's immigration policies during a Tuesday House Judiciary Committee hearing. Things eventually got so tense that ICE Director Sarah Saldana actually had to ask Gohmert to stop "yelling." Gohmert noted that Judge Andrew Hanen has temporarily halted President Barack Obama's executive actions to shield millions of illegal immigrants from deportations — and then accused the administration of misleading the judge in its past approval of benefits for eligible immigrants. The Obama administration apparently argued in court and in legal documents that the president's immigration plan would not be implemented until late February, according to Hanen. However, the Department of Justice later told Hanen that more than 100,000 illegal immigrants had been issued three-year deferrals between November 20 and February 16, when the injunction was ordered, a move that irked the federal judge. Gohmert then made the case that the three-year deferrals are "illegal" following the court ruling. "I want to know why you didn't deport people who got three-year benefits when those three-year benefits were illegal," Gohmert said. "I'm not aware of that being the facts," Saldana replied. "I have not seen anything that says that someone that was granted status or lawful status under the 108,000 has anything to do with me. We are enforcing the priorities, that's how we are going about our business." After reading some of Hanen's scathing remarks on the Obama administration's unilateral immigration actions, Gohmert's started increasing in volume…"
http://www.theblaze.com/stories/2015/04/14/rep-gohmert-clashes-with-ice-director-over-illegal-deferrals-i-would-appreciate-you-not-yelling/
ICE Director: Agents Risk 'Termination' For Not Enforcing Obama's Immigration Policy
http://cnsnews.com/video/cnsnews/ice-director-agents-risk-termination-not-enforcing-obama-s-immigration-policy
ICE Director: Officers Must Carry Cards to Help Them Keep Their Immigration Priorities Straight
"There was a bit of show and tell Tuesday on Capitol Hill, when Immigration and Customs Enforcement Director Sarah Saldana told the House Judiciary Committee about her department's efforts to enforce immigration law while also following the more lenient policies outlined by Homeland Security Secretary Jeh Johnson last November. "We have actually put out real substantial training on this, sir," Saldana told Rep. John Conyers (D-Mich.). "And every officer uses one of these cards, which clearly outlines those priorities." Saldana held up one of the cards…"
http://cnsnews.com/news/article/susan-jones/ice-director-officers-must-carry-cards-help-them-keep-their-immigration
March to mark 5th anniversary of signing of immigration law
"Immigrant rights advocates plan to hold an April 23 march to mark the fifth anniversary of then-Gov. Jan Brewer's signing of Arizona's landmark immigration enforcement law. Organizers say the march will focus their opposition to federal deportation policies. Many of the law's provisions have been gutted by the courts. Still, the U.S. Supreme Court has upheld the law's contentious requirement that police, while enforcing other laws, question people's immigration status if they are suspected of being in the country illegally. The law's backers argued local authorities needed to get more involved in immigration enforcement because Washington wasn't fulfilling its responsibility to secure the Arizona-Mexico border. Since the passage of the 2010 law, the courts have generally restricted Arizona's effort to get local police to take action on illegal immigration…"
http://www.washingtontimes.com/news/2015/apr/14/march-to-mark-5th-anniversary-of-signing-of-immigr/?utm_source=RSS_Feed&utm_medium=RSS
Is More Immigration Always Better?
"Over at Vox, Matt Yglesias briefly summarizes the case for more immigration: Studies done in the United States show that immigration raises average incomes of native-born Americans, including native-born Americans with low skill levels. Immigration is, of course, even better for the incomes of the immigrants themselves, which makes reduced barriers to migration one of the biggest possible game changers for overall global growth. What's more, as the Economist's Ryan Avent has recently shown, more immigration could be a highly effective fix to the currently hot topic of secular stagnation. There are many assumptions packed into this paragraph, and they're worth examining closely.   First, Yglesias is right to observe that immigration raises the average income of native-born Americans. It's not clear, however, that immigration raises the average incomes of native-born Americans more than a range of other policy measures, like shifting towards consumption taxation, reforming Social Security and Medicare, or drastically improving the productivity of our education system. Moreover, not all Americans are native-born (roughly 13 percent of the U.S. population is foreign-born, as is 16.3 percent of the U.S. labor force), and there is a broad consensus that, as Yglesias has pointed out, previous immigrants are "the big economic loser" from increased immigration levels. It is easy to imagine a scenario in which increased immigration raises the average incomes of native-born Americans — by, for example, lowering the cost of child care for affluent professionals, who can then work longer hours — while also lowering GDP per capita, assuming that new immigrants lower the average skill level of the U.S. workforce, as has been the case in recent decades. Would this be a desirable outcome? It really depends on what we care about most.  Yglesias finds it odd that anyone would be concerned about the economic impact of increased immigration on previous immigrants. And he has a point, as the people who are most skeptical of increased immigration tend to be native-born Americans, not immigrants, who are generally sympathetic to the idea, not least because many of them hope to have friends and relatives join them in the U.S. Yet there is a fairly straightforward reason to be concerned: given that previous immigrants are poorer and less-educated than other Americans on average, reducing their market incomes will have negative consequences for them and for their children. Let's stipulate that affluent professionals really do benefit enormously when they have a ready supply of less-skilled service workers to prepare their meals, mind their children, drive them to and fro, and perform various other tasks they'd prefer not to perform for themselves.  Nevertheless, we should keep in mind the life chances of the children of the less-skilled service workers who are helping to make life less expensive for affluent professionals. Can we be confident that they will earn much higher incomes than their parents, despite the evidence that children raised in low-income households and in high-poverty neighborhoods tend to fare worse than their better-off counterparts? Do we have reason to believe that the public schools serving these children can make up for the various deficits they're likely to experience at home? ​We can mitigate the effects of low market incomes by increasing transfers and by creating or expanding labor-intensive programs designed to improve the long-term economic prospects of their children, hence recent calls for more spending on early childhood education. But of course this is very expensive, and the U.S. already has a large number of children who are in great need of such labor-intensive services. Does it make sense to greatly increase the number of U.S. children living in low-income households to make life easier for affluent professionals? Perhaps we can tax away the higher incomes that affluent professionals earn by outsourcing household production and use this tax revenue to finance the new support services for the children of less-skilled immigrants. Will this solve the problem? To believe that you must first believe that government social programs can adequately substitute for engaged parents with strong social network. The evidence for this proposition is not exactly rock-solid…"
http://www.nationalreview.com/corner/416937/more-immigration-always-better-reihan-salam
3 Mexicans get prison over immigrant stash house in Houston
"Three Mexicans face U.S. prison terms for running a boarded-up house in Houston where immigrants were held until relatives could pay the human smugglers. Jose Heriberto Lopez was sentenced Monday to nearly six years in prison. Prosecutors in Houston say Jose Arenas-Lucero received a two-year term, while Miguel Angel Medina-Ortiz was sentenced to 18 months in prison. All pleaded guilty last year to conspiracy to harbor and transport illegal immigrants. The men also face deportation following their prison terms. A 911 call last June led investigators to a stash house where more than 30 immigrants, believed in the U.S. illegally, were rescued. Authorities during sentencing also referred to an incident in Oklahoma involving the death of an immigrant being transported by Lopez. Further details weren't immediately available on that case…"
http://www.washingtontimes.com/news/2015/apr/14/3-mexicans-get-prison-over-immigrant-stash-house-i/?utm_source=RSS_Feed&utm_medium=RSS
ISIS Camp a Few Miles from Texas, Mexican Authorities Confirm
"ISIS is operating a camp just a few miles from El Paso, Texas, according to Judicial Watch sources that include a Mexican Army field grade officer and a Mexican Federal Police Inspector. The exact location where the terrorist group has established its base is around eight miles from the U.S. border in an area known as "Anapra" situated just west of Ciudad Juárez in the Mexican state of Chihuahua. Another ISIS cell to the west of Ciudad Juárez, in Puerto Palomas, targets the New Mexico towns of Columbus and Deming for easy access to the United States, the same knowledgeable sources confirm. During the course of a joint operation last week, Mexican Army and federal law enforcement officials discovered documents in Arabic and Urdu, as well as "plans" of Fort Bliss – the sprawling military installation that houses the US Army's 1st Armored Division. Muslim prayer rugs were recovered with the documents during the operation. Law enforcement and intelligence sources report the area around Anapra is dominated by the Vicente Carrillo Fuentes Cartel ("Juárez Cartel"), La Línea (the enforcement arm of the cartel) and the Barrio Azteca (a gang originally formed in the jails of El Paso). Cartel control of the Anapra area make it an extremely dangerous and hostile operating environment for Mexican Army and Federal Police operations. According to these same sources, "coyotes" engaged in human smuggling – and working for Juárez Cartel – help move ISIS terrorists through the desert and across the border between Santa Teresa and Sunland Park, New Mexico. To the east of El Paso and Ciudad Juárez, cartel-backed "coyotes" are also smuggling ISIS terrorists through the porous border between Acala and Fort Hancock, Texas. These specific areas were targeted for exploitation by ISIS because of their understaffed municipal and county police forces, and the relative safe-havens the areas provide for the unchecked large-scale drug smuggling that was already ongoing. Mexican intelligence sources report that ISIS intends to exploit the railways and airport facilities in the vicinity of Santa Teresa, NM (a US port-of-entry). The sources also say that ISIS has "spotters" located in the East Potrillo Mountains of New Mexico (largely managed by the Bureau of Land Management) to assist with terrorist border crossing operations. ISIS is conducting reconnaissance of regional universities; the White Sands Missile Range; government facilities in Alamogordo, NM; Ft. Bliss; and the electrical power facilities near Anapra and Chaparral, NM."
http://www.judicialwatch.org/blog/2015/04/isis-camp-a-few-miles-from-texas-mexican-authorities-confirm/
FLASHBACK: Islamic State Talked of Entering U.S. Through Mexico
http://www.bloomberg.com/news/articles/2014-09-10/islamic-state-talked-of-entering-u-s-through-mexico
'DEAD WRONG': Fiorina SLAMS Jeb Over Amnesty, Common Core [AUDIO]
"Carly Fiorina has become known for her tough rhetoric against Hillary Clinton. But now she's taking on a new target: Jeb Bush. During an interview on "The Laura Ingraham Show" Tuesday morning, Fiorina blasted the former Florida governor, calling him "dead wrong" on immigration reform and common core. The former Hewlett-Packard CEO also referred to Bush as "a big government Republican," specifically over Common Core, while telling Ingraham she isn't sure if Bush believes that "government is too powerful." "Jeb Bush is dead wrong on a couple issues," Fiorina said flatly. "He's dead wrong on comprehensive immigration reform. He's dead wrong on Common Core. He's dead wrong about government being too powerful. "I think government is too powerful, I'm not sure he believes that." "There's going to be lots of time to distinguish among the ideas and the platforms and the background and the experience of all of these candidates," Fiorina continued, saying the GOP needs to elect a nominee who can beat Clinton. "But there's no question that there are big government Republicans and big government Democrats." "Jeb Bush's record suggests that he is a big government Republican," Fiorina told Ingraham. "I don't tend to agree — Common Core. You and I have had this discussion before. His answer on Common Core is that, 'well it's not intended to be a heavy-handed bureaucratic program. It's intended to be a set of nationwide standards.'"…"
http://dailycaller.com/2015/04/14/dead-wrong-fiorina-slams-jeb-over-amnesty-common-core-audio/
Immigration debacle dogs Marco Rubio
But even tea party critics say he's contained the damage and it may not be a deal-breaker with GOP voters.
"The calls started coming from Republican Party honchos and prominent GOP senators right after Election 2012: The party had to start competing better for the Latino vote, and immigration reform was the place to start. Sen. Marco Rubio's political advisers weren't so sure. As a pair of deal-making Republicans deeply disliked by elements of the GOP base — Sens. John McCain and Lindsey Graham — were working with senators from both parties to draft an immigration bill, top Rubio hands flatly warned the Florida freshman not to go there. The advisers feared nothing would be worse for his chances in a potential presidential campaign than being associated with "amnesty" for the 11 million immigrants in the country illegally.
Rubio didn't take the advice. And two years later, immigration remains the freshman senator's No. 1 liability in his bid for the 2016 Republican presidential nomination — though not necessarily the deal breaker it appeared to be after the reform effort Rubio helped shepherd to passage in the Senate hit a brick wall in the House. "Everybody likes Marco Rubio," said Iowa conservative radio host Steve Deace, a nationally syndicated commentator. But "I still don't hear his name from conservatives at all, and I think the Gang of Eight" — the bipartisan group of senators that pushed the most sweeping immigration overhaul in a generation — "has a lot to do with that."
http://www.politico.com/story/2015/04/marco-rubio-2016-immigration-116926.html
Marco Rubio: I've done more on immigration than Hillary Clinton ever has
"Sen. Marco Rubio says he's done more on the issue of immigration than former Secretary of State and 2016 Democratic presidential frontrunner Hillary Rodham Clinton ever has. "I mean, I helped pass an immigration bill in a Senate dominated by Democrats. And that's more than she's ever done. She's given speeches on it, but she's never done anything on it. So I have a record of trying to do something on it," the Florida Republican, who announced his 2016 presidential bid on Monday, told NPR. Mr. Rubio's support in 2013 for the comprehensive bill, which he eventually backed away from, ended up costing him with some conservatives. He said that the push ultimately didn't work because the issue of illegal immigration was not sufficiently addressed and that he warned about that through the process — but said immigration reform is still necessary. "I just don't think you can do it in a comprehensive, massive piece of legislation, given the lack of trust that there is today in the federal government," he said. "I honestly believe that the key to moving forward on immigration is to first and foremost prove to the American people that we are going to bring future illegal immigration under control — that if we legalize 12 million people, they won't be replaced by 12 million more who are here illegally," Mr. Rubio said. "And I honestly believe, given my experiences on this issue now, that if we did that, the American people and the majority of Republicans and conservatives will be very reasonable and, and responsible about how we address the reality that we have 12 million human beings living in this country illegally." Rep. Debbie Wasserman Schultz, chairwoman of the Democratic National Committee, though, skewered Mr. Rubio's position on the issue…"
http://www.washingtontimes.com/news/2015/apr/14/marco-rubio-ive-done-more-immigration-hillary-clin/?utm_source=RSS_Feed&utm_medium=RSS
Rubio 2013: I can't imagine a Republican president undoing an Obama executive order on amnesty
"Is this anecdote from Byron York new or did I miss it when he first published it? Either way, can't wait until Rubio gets asked whether he still believes this at his first presidential campaign townhall. Oh, by the way: What he says here is 100 percent correct. "Here's my big worry," Rubio told me during an interview while the bill was making its way through the Senate. "I fear that if this thing fails, the president will basically say to anyone in the U.S. who has been here more than three years, who has not committed a serious crime…he'll say, 'We'll do for you what we did for the DREAM kids.' And the problem with that will be you will have 10 million people legalized in the United States by executive order, so that when there is a new president, if it is a conservative, a Republican, one of the first decisions they will have to make is whether to yank that status from those people and deport them. I cannot imagine a scenario where a future president is going to take away the status they're going to get. I believe it's what [Obama] will do. Maybe not all 10 million, but he'll do it for six million." Could any prediction have been more spot-on? The Gang of Eight bill did indeed fail, and all the rest came to pass, pretty much exactly as Rubio said. Precisely right. I've made the same point repeatedly since O issued his order last fall. No Republican president is going to introduce himself and his party to Latino constituents on day one by summarily torpedoing O's amnesty order. And Obama knows that. He wouldn't have gambled on something as dubious and momentous as a massive power grab on immigration if he thought a conservative successor would feel comfortable tossing it out in two years. It will bind the next president, not by force of law but by force of politics. Rubio's smart enough to have realized that more than a year before O's order was even issued. What's remarkable about what he said to York isn't the insight but the fact that an aspiring Republican presidential candidate would be willing to say it out loud. Which makes me wonder: How are he and the rest of the field going to shake out when asked about rescinding O's amnesty? Rand Paul's already introduced a bill in the Senate to repeal Obama's order, which presumably means President Paul would cancel it. Ted Cruz has said he'll undo all of Obama's unconstitutional executive orders if elected, so he's in on the repeal game too. But then, this call is easy for Paul and Cruz given that their chances depend on consolidating the conservative vote. Candidates who are more towards the middle, like Bush, Walker, and especially Rubio, who's under pressure to show he'll hold special appeal to Latino voters in the general election, have to worry more about "electability." What do they say when asked if they'll cancel O's order? Will Rubio promise to do so, having already admitted to York that it's politically impossible?…"
http://hotair.com/archives/2015/04/14/rubio-2013-i-cant-imagine-a-republican-president-undoing-an-obama-executive-order-on-amnesty/
Clinton's Fuzzy Position on Immigration Worries Activists
"One of the key issues in the 2016 presidential campaign is certain to be how the candidates propose to deal with illegal immigration, from border security to the treatment of undocumented individuals already in the United States. The question of immigration reform has particular salience to the large and growing Latino electorate, a group that leans heavily Democratic and makes up an important part of the coalition of voters that a Democratic candidate needs to assemble in a winning run for the White House. Right now, that candidate seems likely to be Hillary Clinton, who officially announced her presidential run on Sunday afternoon. Unless there is a massive and totally unexpected change in the general position of the Republican Party between now and November 2016, the one thing Clinton can be absolutely sure of is that she won't be losing Latino voters to a Republican on the issue of immigration reform.  However, being sure that voters won't support your opponent is only half the battle – Clinton is going to need to inspire Latino voters to come to the polls in the first place. And right now, immigration activists say that she hasn't given them much to work with.  Cesar Vargas, co-director of the Dream Action Coalition, a group that pushes immigration reform friendly to the undocumented population was one of a pair of activists who memorably confronted Clinton in Iowa last September, in an effort to pin her down on immigration issues. In an interview, Vargas said that at the time, Clinton appeared to be "not very well versed on immigration policy."
http://www.thefiscaltimes.com/2015/04/14/Clinton-s-Fuzzy-Position-Immigration-Worries-Activists
SPENDING/BUDGET/ECONOMY:
HAPPY TAX DAY: IRS Spent Millions On Office Furniture And Toys
"…While you're busting your butt to pay the Internal Revenue Service, your friends at the IRS are in the middle of a wild spending spree. The Daily Caller obtained a letter that Senate Finance Committee chairman Sen. Orrin Hatch sent to IRS commissioner John Koskinen Tuesday that revealed a bunch of insane purchases the IRS recently made, including a few million dollars in office furniture on the eve of the end of the fiscal year (when agencies have to spend the rest of their budget or else face budget cuts the next year). Hatch snarkily gave Koskinen some suggestions of spending items the IRS could cut in order to better balance its agency budget, citing a federal spending database and inspector general reports: 1) $4.3 million spent on "market research" and "public opinion" polling;  2) Over $8,000 spent on a "fitness equipment stair climber;"  3) Thousands of dollars spent on "decorative and give-a way items," such as plush animals, toy footballs, and "kazoos, bathtub toy boats, and Thomas the Tank Engine rubber wristbands, for managers' meetings."; and  4) Nearly $4 million spent on office furniture
Lesson learned, IRS? Don't get a stairmaster around Orrin Hatch if there's a chance to actually…TAKE THE STAIRS…."
http://dailycaller.com/2015/04/14/happy-tax-day-irs-spent-millions-on-office-furniture-and-toys/
IRS spent millions on polling, office furniture, stuffed animals
http://www.washingtontimes.com/news/2015/apr/14/irs-spent-millions-furniture-stuffed-animals/?utm_source=RSS_Feed&utm_medium=RSS
IRS spending includes $8,000 stair climber and Thomas the Tank Engine wristbands
"The Internal Revenue Service spent millions of dollars on public opinion polling, office furniture and other items last year, including an $8,000 stair climber, and Thomas the Tank Engine wristbands. The Senate's top tax lawmaker, Senate Finance Committee Chairman Orrin Hatch, R-Utah, sent a letter to IRS Commissioner John Koskinen, calling out the expenditure in the wake of complaints by the agency that it lacks the funding to provide adequate customer service and prompt refunds. "Since your agency continues to have problems prioritizing the use of its budget, which has reduced slightly in recent years after historic growth late in the last decade, I write to offer some courtesy suggestions on spending that might be curtailed," Hatch wrote to Koskinen. The spending borders on the ridiculous — including plush animals, toy footballs, kazoos, bathtub toy boats, and Thomas the Tank Engine rubber wristbands for managers' meetings…"
http://www.washingtonexaminer.com/irs-spending-includes-8000-stair-climber-and-thomas-the-tank-engine-wristbands/article/2563035?custom_click=rss
GOP senator rips IRS 'wasteful spending'
"Senate Finance Committee Chairman Orrin Hatch (R-Utah) on Tuesday gave the IRS a list of agency spending that he said could have been better spent helping taxpayers.  John Koskinen, the IRS commissioner, has repeatedly said in recent weeks that budget cuts have hurt his agency's ability to help taxpayers. But Hatch told Koskinen he keeps coming up with new areas where the agency could find savings, including $4.3 million that the agency spent on public opinion polling last year and almost $4 million for office furniture. The Utah Republican also dinged the IRS for spending more than $8,000 on an exercise stair-climber — "which I assume is in a building with actual stairs," Hatch said — and for unloading thousands of dollars on "decorative and give-away items" like Thomas the Tank Engine wristbands. "I hope this is helpful in identifying additional areas of wasteful spending that might be better redirected elsewhere, such as helping taxpayers file their taxes," Hatch wrote to Koskinen. The more than $8 million in savings that Hatch suggested amount to just a small percentage of the budget cuts that the IRS has absorbed in recent years. After the most recent cuts from Congress, the IRS's budget is now down to $10.9 billion this year — a $1.2 billion decrease from 2010…"
http://thehill.com/policy/finance/238813-hatch-to-irs-cut-down-waste-help-taxpayers
About Those IRS Budget Cuts
"In the last few weeks, a bunch of stories have come out about how IRS budget cuts are responsible for the long lines at IRS offices, the agency's lack of responsiveness on the phone, and its fundamentally terrible customer service. Here is the Washington Post last week: Five years of budget cuts by Congress have left the agency so cash-strapped that Commissioner John Koskinen doesn't bother sugarcoating the state of customer service. "It's abysmal," he said. But has the IRS budget really been cut? Chris Edwards at the Cato Institute looks at the data and he finds that "taxpayer services" have indeed been cut, but the huge welfare handouts administered by the IRS have not. In fact, the portion of the IRS budget dedicated to such handouts has exploded. He has a good chart to buttress his point (reproduced above). As he explains it: The chart shows that the IRS budget for handouts has skyrocketed (red line). The IRS has become a huge welfare agency. Handouts quadrupled from $30 billion in 2000 to an estimated $121 billion in 2015. Handouts have spiked the past two years because of Obamacare exchange subsidies of $13 billion in 2014 and an estimated $29 billion in 2015. (Data for 2015 are the president's estimates). How about IRS administration costs? They have been relatively flat (blue line). They grew from $8.4 billion in 2000 to a peak of $12.3 billion in 2011, and then they dipped to an estimated $11.3 billion in 2015. However, there have been large changes within the IRS administration budget. Here are 2005 and 2015 spending figures for the three largest administrative areas: "taxpayer services" spending plunged from $3.9 billion to $2.2 billion, "enforcement" spending grew from $4.3 billion to $4.9 billion, and "operations support" spending soared from $1.5 billion to $3.9 billion. The latter category includes general IRS bureaucracy, such as management, facilities, and telecommunications costs. . . .  The larger story is how the huge welfare system run by the IRS is dwarfing its traditional role of collecting taxes. In 2015, IRS spending on handouts of $121 billion is eleven times larger than the $11 billion spent on administration. In the recent federal budget, the White House requests a giant $45 billion for Obamacare exchange subsidies in 2016, which would be four times larger than total IRS administration costs. The solution is simple. Congress should refocus the IRS's attention toward its core mission of tax-collection and taxpayer-services, and away from the massive welfare operation it currently runs. That means enacting sweeping, fundamental tax reform…"
http://www.nationalreview.com/corner/416914/about-those-irs-budget-cuts-veronique-de-rugy
Average US worker pays 31.5 percent tax rate
"The average, unmarried U.S. worker without children paid an average tax rate of 31.5 percent in 2014, according to new data released on Tuesday. The Organization for Economic Cooperation and Development (OECD), a group of 34 advanced economies, said the rate for childless workers in the United States is lower than in many other industrialized nations. The 31.5 average is the 11th lowest rate among OECD countries, putting the U.S. just behind Canada and the United Kingdom. The average rate throughout the OECD is 36 percent, a figure driven up rates in Belgium (55.3 percent), Austria (49.4 percent), Germany (49.3 percent) and Hungary (49 percent). Chile, New Zealand, Mexico and Israel had the lowest average rates for single workers among OECD countries. Roughly two-thirds of the OECD's members are in Europe, and emerging economies like Brazil, China and India aren't members…"
http://thehill.com/policy/finance/238735-average-us-worker-pays-315-pct-tax-rate-report
Tax Day: Not Painful Enough
"A lot of people hate Tax Day. Filling out tax forms is drudgery, and being forced to pay cash to the IRS is painful, especially since the taxes fund so many wasteful activities. Taxes are not the price of a civilized society as liberals claim, but the price of a government cluttered with failed and harmful programs. Many Americans understand that. Gallup finds that most people think they pay too much in federal income taxes. And a Reason-Rupe poll finds that, on average, people think more than half the tax dollars sent to Washington are wasted. But those views would be even more negative if people felt the full pain of funding the $4 trillion federal government. If people were hit directly with the full costs of $950 billion farm bills and $1 trillion foreign wars, they would grab their pitchforks and storm Capitol Hill. But the citizenry hasn't resorted to pitchforks yet because politicians use "fiscal illusion" techniques to hide a lot of the costs. Here are some of the techniques:.."
http://dailycaller.com/2015/04/14/tax-day-not-painful-enough/
Hank Paulson: U.S. tax system is a "disgrace"
"The former Treasury Secretary tells CBS News' Jan Crawford that the tax system is filled with preferences for certain groups of people that make no sense. He also discusses how the country needs a system that helps raise the revenue while still creating jobs."
http://www.cbsnews.com/videos/hank-paulson-u-s-tax-system-is-a-disgrace/
House panel unveils $77B bill to fund military bases, vets' benefits
"The House Appropriations Committee on Tuesday released a $76.6 billion bill to fund military and veteran housing, benefits, training and maintenance — $1.2 billion below President Obama's budget request. Members of the Appropriations subcommittee that oversees these areas will mark up the legislation on Wednesday. GOP leaders have already scheduled a floor vote on the measure before the House leaves for its next recess in early May. The bill provides $4.6 billion above the 2015 level and includes funding Congress already approved in advance appropriations last year for veterans. For military construction projects, the bill provides $7.7 billion, which is $904 million above the 2015 level and $755 million below Obama's budget request. The funds cover construction and renovation projects on military bases around the world…"
http://thehill.com/policy/finance/238749-house-panel-unveils-76-billion-bill-to-fund-military-construction-vets
House panel releases $35 billion spending bill for energy, water
"The House Appropriations Committee on Tuesday released a $35.4 billion fiscal 2016 energy and water development spending bill, a funding level that's $633 million below President Obama's budget request. Members of the Appropriations subcommittee with jurisdiction over those areas will mark up the bill on Wednesday. House GOP leaders have scheduled a floor vote on the bill before the House leaves for its next recess in early May. The 56-page bill, which is $1.2 billion above the level Congress enacted for 2015, funds Energy Department programs, the Army Corps of Engineers, which maintains and develops the nation's water systems, and other related agencies. For the Energy Department's nuclear weapons security programs, the bill would provide $12.3 billion. The Army Corps of Engineers would receive $5.6 billion, which is $142 million above the 2015 level and $865 million above Obama's request…"
http://thehill.com/policy/finance/238731-house-appropriators-release-35b-energy-spending-bill-for-2016
Appropriations Markup Puts GOP in Tough Position Of Balancing Defense, Veterans Spending
"The Military Construction and Veterans Affairs bill House appropriators planned to mark up Wednesday clearly illustrates the dilemma of Republican congressional leaders this year in trying to hold the line or reduce spending while not shortchanging their most sacrosanct areas of government — national defense and the care of veterans. The subcommittee was working from a bill (HR 1735) that would provide $76.6 billion in discretionary spending, which would be $4.6 billion more than Congress appropriated for fiscal 2015, but $1.2 billion less than President Barack Obama sought, the Appropriations Committee said in a statement. Likewise, the $7.7 billion subtotal that goes to military construction and family housing programs is $904 million above the fiscal 2015 enacted level, but it's $755 million below the administration's request. The increase above the current spending level could give fiscal conservatives heartburn. But the programs at issue, such as facilities for U.S. troops and medical care for veterans, are broadly popular and difficult to cut. "This bill ensures that our nation's veterans, servicemen and women, and their families have the benefits and resources they richly deserve," Appropriations Chairman Harold Rogers, R-Ky., said in the statement. "It provides funding for essential construction projects to advance the effectiveness of our missions, allows military families access to the services they need every day, and goes above and beyond to ensure proper and timely benefits for our veterans." Pennsylvania Republican Rep. Charlie Dent, the new chairman of the Military Construction-Veterans Affairs Appropriations Subcommittee, said the measure "demonstrates our firm commitment to fully supporting the nation's veterans and servicemembers at every phase." The bill provides $163.2 billion for the Department of Veterans Affairs when mandatory spending programs are included. The measure allocates $48.6 billion for VA medical services alone. Several hundred million dollars of the VA total is dedicated to reducing the backlog of veterans waiting to get their disability claims processed…."
http://www.rollcall.com/news/appropriations_markup_puts_gop_in_tough_position_of_balancing_defense-241216-1.html
Glenn Beck Tears Into Marco Rubio's Proposed Tax Plan: 'Let's Just Vote for Barack Obama Again'
"Glenn Beck on Tuesday said the tax reform plan proposed by Senator Marco Rubio (R-Fla.) is "bizarre" and an "absolute jobs killer." Rubio announced he will be running for president in 2016, and Beck said his tax plan is so bad, Americans may as well "just vote for Barack Obama again." According to Politico, Rubio's plan is designed to "reward families with children while slashing levies on business and investment income but keeping a top rate personal income rate of 35 percent, far higher than many Republicans would like." Though 35 percent is a slight cut from the current top rate of 39.6 percent, Politico noted that because it could apply to incomes as low as $75,000, Rubio's plan could actually represent a tax hike for anyone making over $75,000. "You think, 'OK, this guy will be small government. Low taxes. He will be the man,'" Beck said on his radio program. "Not so much." Beck's co-host Stu Burguiere noted that there are tax credits for children, but Beck said the government has no business adjusting your taxes based on the size of your family. "I don't care if I have ten children or no children!" Beck retorted. "I want my money. Why is the government involved in my procreation and my marriage? Why?"…"
http://www.theblaze.com/stories/2015/04/14/glenn-beck-tears-into-marco-rubios-proposed-tax-plan-lets-just-vote-for-barack-obama-again/
Boehner picks five House members to negotiate budget deal with Senate
"House Speaker John A. Boehner asked five Republican members Tuesday to hammer out a final budget with the Senate this month, a key priority for Republicans who want to present a balanced-budget plan and win a coveted path to repealing Obamacare. The Ohio Republican named House Budget Committee Chairman Tom Price of Georgia to the budget conference, alongside Reps. Mario Diaz-Balart of Florida, Diane Black of Tennessee, Todd Rokita of Indiana and John Moolenaar of Michigan. "I am grateful to all the members who have agreed to serve on the conference committee and work toward a final budget agreement that helps get our fiscal House in order and reflects the people's top priorities — a stronger economy and a safer America," the speaker said. Aides said the Senate is expected to name its conferees later this week. Lawmakers will glide past Wednesday's deadline to finish the budget, although Congress rarely meets the April 15 cutoff. At conference, lawmakers will try to smooth out differences over spending and their approaches to Medicare. The House plan turns the health program for seniors into a voucher-like system, while the Senate's does not…"
http://www.washingtontimes.com/news/2015/apr/14/boehner-picks-five-house-members-negotiate-budget-/?utm_source=RSS_Feed&utm_medium=RSS
House leaders appoint budget negotiators
http://thehill.com/policy/finance/238830-house-leaders-appoint-budget-negotiators
Obama threatens to veto 2 bills aimed at reducing taxes
"President Barack Obama is threatening to veto two bills aimed at reducing certain taxes. The Republican-controlled House plans to vote this week to repeal the estate tax. But the White House says Obama would veto that bill because it would only benefit a tiny fraction of the wealthiest Americans. The White House says it's fiscally irresponsible and shifts more of the tax burden onto poorer Americans. Obama is also threatening to veto a bill that would make permanent a tax deduction for state and local sales tax. Currently taxpayers who itemize their deductions can deduct sales tax instead of state and local income taxes paid. The White House says making that deduction permanent would add $42 billion to the deficit over 10 years…"
http://cnsnews.com/news/article/obama-threatens-veto-2-bills-aimed-reducing-taxes
White House threatens estate tax repeal veto
http://thehill.com/policy/finance/238834-wh-threatens-estate-tax-repeal-veto
House Dem: Ditch estate tax repeal for road funding
"The top-ranking Democrat on the House Transportation Committee said Tuesday that lawmakers should direct revenue from the government's estate tax toward the nation's crumbling infrastructure, rather than repealing the tax this week. Lawmakers in the Republican-led House are scheduled to vote Thursday to repeal the estate tax in an attempt to coincide with the April 15 tax filing deadline.  Rep. Peter DeFazio (D-Ore.) said the money would be better spent on an extension of a transportation funding bill that is scheduled to expire on May 31…"
http://thehill.com/policy/transportation/238833-house-dem-ditch-estate-tax-repeal-for-road-funding
House passes Wall Street reform revisions
http://thehill.com/blogs/floor-action/house/238826-house-passes-wall-street-reform-revisions
Senate trade bill could come Wednesday
"Leaders on the Senate Finance Committee could introduce fast-track trade legislation as early as Wednesday. Senate Finance Committee Chairman Orrin Hatch (R-Utah) said Tuesday that he is planning a Thursday hearing on a so-called fast-track measure, a signal that the long-awaited bill could be ready ahead of time. "I'm very optimistic," Hatch told reporters.  Sen. Ron Wyden (Ore.), the top Democrat on the Finance panel, also said that negotiations on a trade promotion authority bill are continuing, though he did not put a spin on the talks. "Chairman Hatch, Chairman [Paul] Ryan and I are talking and the only way I think I can accurately characterize it is that it's not there yet," Wyden told reporters…"
http://thehill.com/policy/finance/238794-senate-trade-bill-could-come-wednesday
Local Union Plead With Republican To Oppose Obama On Trade
"A delegation from United Steelworkers Locals 1899 will deliver 1,500 signed letters to Republican Rep. Michael Bost Wednesday, pleading with him to oppose the president on trade. Trade promotion authority has found support and opposition on both sides of the aisle. Also known as fast-track, if granted by Congress it would allow the president to make trade deals with other countries without being amended or filibustered. While Democrats and organized labor agree on many policy areas, unions have led the way in opposing the president on the issue. According to Daniel Simmons, the president of Local 1899, the letters are an appeal to Bost to oppose a bill expected to be introduced this week that would grant the president such authority. "We can no longer be silent with the threat we face," Simmons declared in a statement. "Last month U.S. Steel served notice on 2,080 steelworkers employed at our Granite City steel mill of an intent to idle operations as the result of market conditions and an illegal flood of steel imports from China, South Korea, Japan and other countries that unfairly subsidize products that now threaten to put us out of work."…"
http://dailycaller.com/2015/04/14/local-union-plead-with-republican-to-oppose-obama-on-trade/
Maryland Senate hopeful bucks Obama on trade
"A top House Democrat who is running for the Senate is opposing President Obama's request for expanded trade powers.  Rep. Chris Van Hollen (D-Md.), who is running to succeed retiring Democratic Sen. Barbara Mikulski, said Tuesday he won't support trade promotion authority (TPA) legislation in the House. "With Republicans continuing to oppose changes to strengthen congressional consultation in TPA, and with TPP negotiations nearing completion, it is clearly too late for TPA to have any meaningful impact on the shape of TPP negotiations," Van Hollen wrote in a letter to Rep. Sander Levin (D-Mich.), the top Democrat on the House Ways and Means Committee. The opposition of Van Hollen, the ranking Democrat on the Budget Committee, largely aligns him with Mikulski, who has regularly voted against fast-tracking trade deals in her nearly 30-year tenure in the Senate. She also voted against the Colombia and Panama deals in 2011, while supporting the South Korea pact.  The stance also puts him on the same side as Rep. Donna Edwards (D-Md.), who is also running for Mikulski's seat and is opposed to TPA.
The legislation would limit Congress to only an up-or-down vote on trade deals. Without the powers, the Obama administration says it will be impossible to finish a massive Asia-Pacific trade pact…"
http://thehill.com/policy/finance/238809-maryland-senate-hopeful-bucks-obama-on-trade
How To Get To Yes On Trade Promotion Authority
"As Congress returns from a two week spring break, both the Senate Finance and House Ways and Means Committees have indicated they are close to agreement on the fast track procedure, Trade Promotion Authority (TPA) which is needed to pass two pending trade deals, the Trans-Pacific Partnership (TPP) and the Transatlantic Trade and Investment Partnership (TTIP). TPA is, specifically, a grant of power to President Obama that will allow him to move the agreements without threat of amendment or filibuster, the magic words to get through Congress these days. Ironically, it is congressional Republicans who support giving this power to the president. Much of the opposition comes from congressional Democrats and other allied groups. For instance, last month, the city council in the overwhelmingly Democratic city of Seattle passed a resolution opposing TPP, the 12 nation Pacific Rim trade agreement which would significantly benefit their region. Although the resolution has no effect on the agreement or federal legislation, its symbolism is significant. Washington is the most trade dependent state in the nation, and one where President Obama easily won in both his elections. Yet the city council unanimously rejected free trade citing fears that companies or international tribunals might be able to override local labor and environment regulations such as their $15 minimum wage law. Council members noted that a lack of transparency around the TPP negotiations is a factor leading to these concerns. Although the Seattle City Council does not have a vote, members of Congress who must be consulted and ultimately approve have expressed the same frustration…"
http://dailycaller.com/2015/04/14/how-to-get-to-yes-on-trade-promotion-authority/
Obama pro-union rule to take effect
"An Obama administration rule that speeds up the process by which employees can unionize will take effect Tuesday after Republicans last month failed to block the measure. Under the new National Labor Relations Board rules, employees could potentially organize a union in less than two weeks compared to the previous average of 38 days between the time a petition is filed and the election is held. Labor groups say this will prevent management from needlessly delaying union elections. But Republicans and business groups contend it will not give companies enough time to prepare for union elections. "These rules are similar to the 'hurry-up offense,' where one side hopes to catch the other off-guard with misdirection and a hurried pace," said David French, senior vice president of government relations at the National Retail Federation. "In this case, employers will be put on constant defense and always placed at a disadvantage." Congressional Republicans last month passed a disapproval resolution that would rollback what they refer to as "ambush elections," but President Obama vetoed the measure. That paved the way for the rule to take effect.  NLRB general counsel Richard Griffin issued a guidance memo last week, explaining what companies should do to comply with the union election rule. The NLRB revived the union election rule in February 2014, after the original rule was struck down in federal court for procedural reasons.  Despite intense criticism from Republicans and business groups, the NLRB finalized the union election rule last December. A number of business groups, including the National Retail Federation, National Association of Manufacturers and U.S. Chamber of Commerce, are challenging the rule in court…"
http://thehill.com/regulation/labor/238775-labor-board-speeds-up-union-elections
Labor Dept. unveils disputed financial adviser rule
"The Obama administration is moving to crack down on financial advisers with a set of regulations that the financial industry warns would make it more difficult for less affluent Americans to get retirement advice.  The Labor Department's highly anticipated "fiduciary rule," proposed Tuesday, would impose new disclosure requirements designed to help consumers understand that their financial advisers might receive commissions from selling them certain retirement plans. President Obama said in a statement that the regulations were an important part of his "middle class economics" agenda. "Current loopholes allow Wall Street brokers and other financial advisers to benefit from backdoor payments and hidden fees if they talk responsible Americans into buying bad retirement investments," Obama said. But the draft regulations drew swift rebuke from congressional Republicans and business groups, who accused the administration of rushing the rules,  Rep. Ann Wagner (R-Mo.) assailed the proposal saying it'd upend the industry's payment model so radically that it would cost out lower-income Americans from being able to afford financial advice. "It would recklessly expand the definition of a fiduciary… and fails to take into account the vast regulatory structure already in place," said Wagner, who derided the plan as an "ill-advised, top-down assault on local financial advisers and broker dealers." Wagner has proposed legislation that that would require the Security and Exchange Commission (SEC) to go first in implementing fiduciary regulations. Both DOL and SEC have jurisdiction over various fiduciary regulations. Financial Services Institute President Dale Brown said that he was "disappointed" in how quickly the administration moved ahead on the fiduciary issue. "We are disappointed that OMB only took 50 days to review this highly controversial rule that could negatively impact millions of investors," Brown said. "On average, Department of Labor rules are reviewed by OMB for 117 days."
http://thehill.com/policy/finance/238796-labor-dept-unveils-disputed-financial-adviser-rule
How much each state spends on aid to poor workers
"Most of the public assistance in America goes to families that work, according to a new report. Nearly 56 percent of the $227 billion in federal spending on a handful of assistance programs now goes to working families, according to the report from the University of California, Berkeley's Center for Labor Research and Education. Of the more than $48 billion that states spend, nearly 52 percent goes to such families, defined as those in which at least one member works 10 hours a week for 27 weeks a year. "The solution isn't cutting back—these programs provide really a vital safety net to American lower-income families, including lower-income working families," says Ken Jacobs, co-author of the report and chairman of the center. He blames low wages and years of reluctant wage growth for the large share of working families relying on aid. "The issue here is how do we raise the wage floor so that workers don't need to rely on public assistance programs in order to make ends meet and then allow those dollars to be more effectively targeted," he said. Indeed, states spent $25 billion annually between 2009 and 2011 on welfare and health insurance for poor adults and children in working families…"
http://www.washingtonpost.com/blogs/govbeat/wp/2015/04/14/how-much-each-state-spends-on-aid-to-poor-workers/
Obama: An additional $200 million for Iraq
"The United States will provide an additional $200 million to Iraq in humanitarian aid as it battles the Islamic State, President Obama said Tuesday, though his pledge did not include new direct military assistance. Women and children are being displaced in the battle between Iraqi and Islamic State forces, and the United States has an obligation to help, Obama said after a meeting with Iraq's new prime minister, Haider Al-Abadi. "This is not just an abstract issue," Obama said. "There are individual families and children who have suffered." Al-Abadi, making his first White House since becoming prime minister seven months ago, has said he wants increased aid from the U.S.-led military coalition. "We have a common enemy in fighting terrorism, which is threatening Iraq, U.S. lives and the entire world," he said in the Oval Office. Obama said he and al-Abadi also discussed the role of neighboring Iran in Iraq's affairs, including the battle against the Islamic State, also known as ISIL or ISIS. They agreed that any Iranian assistance should be coordinated with the Iraqi government, the president told reporters. "Any foreign assistance that is helping to defeat ISIL has to go through the Iraqi government," Obama said. "That's how you respect Iraqi sovereignty."…"
http://www.usatoday.com/story/news/nation/2015/04/14/obama-iraq-haider-al-abadi-islamic-state/25757039/
US retail sales spring back 0.9% in March. Is the economy back on track? (+video)
"After starting out the year pinching pennies, Americans finally increased their spending again in March as the weather warmed up. Retail sales in the US increased 0.9 percent in March, according to data released Tuesday by the Commerce Department. That was slightly below analysts' expectations of a 1.1 percent increase but still a vast improvement after three straight months of sales declines. Additionally, sales totals for January and February were revised upward, to 0.8 percent and 0.5 percent declines, respectively. "A rebound in retail sales in March provides evidence that the US economy is pulling out of a soft patch seen at the start of the year," Markit economist Chris Williamson wrote in an e-mail. "The data also support evidence which indicate that the slowdown seen in the opening months of 2015 is likely to have been temporary and that, after a weak first quarter, growth looks set to pick up in the second quarter."…"
http://www.csmonitor.com/Business/new-economy/2015/0414/US-retail-sales-spring-back-0.9-in-March.-Is-the-economy-back-on-track-video
OBAMA DECLARES EQUAL PAY DAY, DESPITE HISTORY OF PAYING WOMEN LESS
"President Obama declared Tuesday to be National Equal Pay Day, even as his White House has maintained a history of paying female staffers less than men. National Equal Pay Day is a symbolic marker of how far into the year activists say a woman, on average, would need to work in order to earn as much a man did the year before. "On average, full-time working women earn 78 cents for every dollar earned by men, and women of color face an even greater disparity," Obama said in his presidential proclamation. "This wage gap puts women at a career-long disadvantage, and it harms families, communities, and our entire economy." Obama made the proclamation even as news outlets have pressed the White House on its own double-digit pay disparities between men and women. A Washington Post analysis of White House salary data in July revealed that the Obama administration had not narrowed the 13 percent pay gap between male and female staffers that existed during Obama's first year in office. In 2009, women at the White House made on average $72,700, while male staffers made $82,000. By 2014, women staffers made $78,400 compared to the average male salaries of $88,600, according to the Post. Nevertheless Monday, as in years prior, Obama declared Tuesday to be National Equal Pay Day…"
http://www.breitbart.com/big-government/2015/04/14/obama-declares-equal-pay-day-despite-history-of-paying-women-less/
Ex-Im president braces for Hill hot seat
http://thehill.com/policy/finance/238844-ex-im-president-braces-for-hill-hot-seat
COMMON CORE:
Parents opt out of Common Core in force
"Parents across the city and state drew a thick line in the sand Tuesday, boycotting high-stakes standardized tests that they blame for unnecessary student anxiety and unfair teacher evaluations. Vowing to shatter last year's opt-out numbers, Common Core test opponents organized a social media campaign and got the backing of the state teachers union to encourage students to put down their pencils. Anecdotal evidence suggests they succeeded. The number of students statewide who balked at taking Tuesday's English exam for third- to eighth- graders will likely surpass last year's 60,000. At the Institute for Collaborative Education on the Lower East Side, 85 percent of the students opted out, according to parents. At PS 321 in Brooklyn's Park Slope, parents said 35 percent of the students refused, up from 30 percent last year. And at PS 29 in nearby Cobble Hill, the opt-out jumped from 20 to 25 percent. Organizers set a goal of 250,000 boycotters, but official numbers won't be available for weeks. One parent said he pulled his kid on the advice of teachers. "I am not opposed to tests," said Danny Katch, 40, whose fourth-grade daughter, Lila, did not take the test at PS 69 in Jackson Heights, Queens…"
http://nypost.com/2015/04/14/parents-opt-out-of-common-core-in-force/
Study: Common Core Barely Improves Student Performance, If It's a Boost at All
"The Common Core State Standards represent a sea change in American education policy, but evidence for the standards' effectiveness has been hard to come by. As I noted last fall, George Washington University's compendium of over 60 research articles related to the Common Core contained just two papers analyzing its impact on test scores, and the evidence was mixed at best. Even the Common Core's validation committee acknowledged the lack of evidence behind the movement. "It was pretty clear from the start that nobody thought there was sufficient evidence for any of the standards," one committee member said. Now the American Institutes for Research has published a working paper comparing the achievement scores of Kentucky students before and after the state's transition to Common Core. It's a careful and comprehensive analysis. To make a long story short, Common Core might be responsible for a small test score gain in the range of 0.01 to 0.04 standard deviations. The higher end of the range reflects the (questionable) assumption that Common Core's adoption led to a "preparation effect" – test score gains made after the standards were legally adopted but before they were implemented in the classroom. And if factors aside from Common Core affected test scores — Kentucky made other education-policy changes around the same time — the gains could be even smaller, meaning basically zero. In the end, the most the study's authors are willing to conclude is that the transition to Common Core does not seem to have hurt Kentucky students. That's not an insignificant finding, given the dire predictions made by some opponents. And Common Core supporters can argue that it's too early to assess the effects of the new standards without allowing for an adequate adjustment period. Quite true. But both points illustrate that the state of knowledge on the standards is not nearly where it should be to justify such a swift and sweeping policy change…."
http://www.nationalreview.com/corner/416922/study-common-core-barely-improves-student-performance-if-its-boost-all-jason-richwine
Public Spending On Education In Perspective [Infographic]
"A report from the Organisation for Economic Co-operation and Development (OECD) sheds light on the vast differences between countries when it comes to spending on education. The proportion of public expenditure set aside for education has been increasing in recent years and the OECD average is now 12.9 percent of total public expenditure. At the very top of the scale, 21.6 percent of total public expenditure in New Zealand is devoted to education. The story is similar in Mexico where that figure is 20.5 percent, while Brazil also invests a significant portion of its public finances in the school system, 19.2 percent. Elsewhere, the United States allocates 13.6 percent of public spending for education while Italy comes a long distance behind with 8.6 percent…"
http://www.forbes.com/sites/niallmccarthy/2015/04/14/public-spending-on-education-in-perspective-infographic/
Clinton says Iowans see value of Common Core
"Hillary Clinton appeared to endorse the Common Core education program during an event Tuesday at an Iowa community college dedicated to education policy. After one of the students picked to talk to Clinton at the "listening" event gave an impassioned defense the program, Clinton responded by saying that Iowa's version was a good model and it was unfortunate that it was not more widespread. She did not, however, give an unequivocal endorsement of the national program, which has staunch support and opposition across party lines. Some of its biggest supporters are wealthy Democratic donors who see it as the best way to reform education, while some teachers unions have come out against it because it would link teacher evaluations to student success, which they see as unfair…"
http://www.washingtonexaminer.com/clinton-says-iowans-see-value-of-common-core/article/2563041?custom_click=rss
MISC.:
GOP calls for temporary halt to EPA's Clean Power Plan
"Republicans' latest attempt to slow the Obama administration's climate change agenda calls for new regulations to be halted until all legal challenges are settled — an argument similar to the one President Obama has used when blocking the Keystone XL oil pipeline. The House Energy and Commerce Committee has begun work on legislation that would temporarily stop implementation of the administration's Clean Power Plan, designed to force states to dramatically cut carbon pollution. The pollution reductions envisioned by the Environmental Protection Agency could only be achieved by addressing emissions from power plants, particularly coal-fired facilities. More than a dozen states, along with major energy companies, already have filed lawsuits challenging the EPA plan, which is set to be finalized this summer. The first such cases will come before a federal court Thursday, with West Virginia and Ohio-based Murray Energy Corp. leading challenges to the EPA's legal authority to impose the cuts…"
http://www.washingtontimes.com/news/2015/apr/14/gop-calls-for-temporary-halt-to-epas-clean-power-p/?utm_source=RSS_Feed&utm_medium=RSS
EPA, Dems assail bill targeting climate rule
"Democrats and an Obama administration official lambasted House Republicans Tuesday for a bill that they say could delay carbon limits for power plants for years. The bill's opponents argued at a hearing that the bill is irresponsible and would significantly weaken the Environmental Protection Agency's climate rule. "What this bill will actually do is unnecessarily stall and delay implementation of the Clean Power Plan and also, it will spur countless and, in most cases, frivolous and meritless challenges to the plan in order to extend the ultimate compliance plan," said Rep. Bobby Rush (D-Ill.), top Democrat on the House Energy and Commerce Committee's subcommittee with authority over the regulations. "It will effectively give governors veto power of the federal requirements in the Clean Power Plan if they decide that their states don't want to do this, don't want to cooperate, don't want to comply with the plan," he said. Rep. Frank Pallone Jr. (D-N.J.) called the bill "misguided and unfortunate."…"
http://thehill.com/policy/energy-environment/238752-lawmakers-epa-argue-over-gop-bill-to-attack-climate-rule
Dems hit back at McConnell, ask states to follow climate rule
"A group of Democrats is dragging Senate Majority Leader Mitch McConnell's (R-Ky.) home turf into the fight over the Obama administration's Clean Power Plan. Five Senate Democrats, led by Sen. Sheldon Whitehouse (R.I.), penned a letter to the nation's governors Tuesday saying that McConnell's views on climate change are out of line with his own Kentucky constituents, and urging states to comply with the climate rule. It's an effort to rebuff McConnell's March op-ed encouraging states to opt out of writing their own regulations under the Environmental Protection Agency's proposed emissions reduction plan. The letter, first reported by Huffington Post, highlights a litany of Kentucky institutions — from universities to government agencies to a gas company — that either agree on the science behind climate change or support climate-change legislation. The University of Kentucky, the senators wrote, contends "there is almost no meaningful scientific controversy" over man-made climate change, while the University of Louisville encourages students and staff to "inform, inspire, and educate others about the climate change crisis."…"
http://thehill.com/policy/energy-environment/238805-dems-hit-back-at-mcconnell-ask-states-to-follow-climate-rule
McConnell sets up vote on trafficking bill
"Senate Majority Leader Mitch McConnell (R-Ky.) late Tuesday evening set up a procedural vote on a stalled bill to curb human trafficking. The Kentucky Republican filed cloture on an amendment from Sen. John Cornyn (R-Texas) that would shuffle where a victims fund, established by the legislation, would get its money. Under Senate rules, a procedural vote on the amendment is expected Thursday, setting up the latest attempt by lawmakers to move forward on the Justice for Victims of Trafficking Act. Cornyn said earlier Tuesday his amendment would send funding for the victims trafficking fund through the congressional appropriations process. "We would basically handle all of the funds that go into this compensation fund through the regular appropriations process, and we will use these same Hyde Amendment language that was negotiated between Nancy Pelosi and Speaker Boehner in the 'doc fix' bill," he said. Under the Texas Republican's amendment, money in the victims fund would have to be transferred directly from the General Treasury Fund. Money from criminal fines will be then deposited into the General Treasury to offset the withdrawal. Cornyn added Tuesday, "All money in the domestic trafficking victims fund must be derived from the general treasury, the routine and ordinary source for all federal funding." He said that means the abortion restrictions would only be placed on money from the general treasury, and not from criminal fines. Thursday's procedural vote will mark the latest attempt by Republican leadership to move forward on the anti-trafficking legislation, which was stalled for two weeks because of a fight over abortion. Democrats argue the legislation as written would extend the Hyde Amendment, which restricts the use of federal funding for abortions, by applying it to the legislations' victims fund that currently gets its money from criminal fines.  Cornyn said with his amendment, he is "hopeful that we can be met at least half way" by Democrats…"
http://thehill.com/blogs/floor-action/senate/238873-mcconnell-sets-up-vote-on-trafficking-bill
Obama will remove Cuba from terror list
"President Obama will remove Cuba from the list of state sponsors of terrorism, the White House said Tuesday. The president informed Congress of his intent to remove Cuba from the list, a key step in his push to normalize relations with Havana. Lawmakers have 45 days to review the president's decision before it can be formally approved…"
http://thehill.com/homenews/administration/238776-obama-will-remove-cuba-from-terror-list
Obama drops Cuba from state terrorism list
"President Obama told Congress on Tuesday he plans to remove Cuba from the U.S. list of state sponsors of terrorism, another step in his effort to improve relations with the island after more than 50 years of diplomatic isolation. In a formal notice to Congress, Obama said a State Department review determined that Cuba met the requirements for removal from the terrorism list. Cuba "has not provided any support for international terrorism during the preceding 6-month period," and "has provided assurances that it will not support acts of international terrorism in the future," the president told lawmakers. Announcing the change, White House spokesman Josh Earnest said that "we will continue to have differences with the Cuban government, but our concerns over a wide range of Cuba's policies and actions fall outside the criteria" to declare it a state sponsor of terrorism…"
http://www.usatoday.com/story/news/nation/2015/04/14/obama-cuba-state-sponsors/25775769/
Obama removes Cuba from the list of state sponsors of terrorism
http://www.washingtonpost.com/world/national-security/obama-removes-cuba-from-the-list-of-state-sponsors-of-terrorism/2015/04/14/8f7dbd2e-e2d9-11e4-81ea-0649268f729e_story.html
Obama Will Remove Cuba From the Government's List of State Sponsors of Terrorism
http://www.theblaze.com/stories/2015/04/14/obama-will-remove-cuba-from-the-governments-list-of-state-sponsors-of-terrorism/
Obama Takes Cuba Off Terrorism List
http://dailycaller.com/2015/04/14/obama-takes-cuba-off-terrorism-list/
Obama removes Cuba from state sponsors of terror list
http://www.cbsnews.com/news/obama-removes-cuba-from-state-sponsors-of-terror-list/
Another Gift for Castro
Obama takes Cuba off the U.S. terror list. The U.S. gets a lecture.
http://www.wsj.com/articles/another-gift-for-castro-1429054312?mod=rss_opinion_main
Tom Cotton: Obama Like Castro, 'Focused On Suppressing Domestic Dissent' [VIDEO]
"In an interview Monday on "The Hugh Hewitt Show," Arkansas Republican Sen. Tom Cotton accused President Barack Obama of taking a leaf from the Castros' book and "suppressing domestic dissent."
HEWITT: The President got very mad at John McCain for saying John Kerry was delusional on my show on Thursday. And he said this down in Panama on Saturday. What do you think of Senator McCain's characterization of Senator Kerry and the President's reaction to it?
COTTON: Well, maybe the President, after meeting with Raul Castro, is focused on suppressing domestic dissent and any objections of his policy. John McCain is a decorated war hero, a man that spent over five years in a prison of war camp. If he wants to opine on critical national security matters as a United States Senator, and as chairman of the Armed Services Committee, I think the American people want to hear what he has to say. And frankly, when you compare what President Obama and Secretary Kerry have said, or the white paper they released to what senior Iranian leaders have said, with the white paper they released, you have to ask what agreement did we reach at all? I would say there is no deal. There is no framework. There is just a long list of concessions the United States made."
http://dailycaller.com/2015/04/14/tom-cotton-obama-like-castro-focused-on-suppressing-domestic-dissent-video/
GOP hopefuls condemn Obama on Cuba terror list
"As expected, Republicans running for president criticized President Obama's plan to remove Cuba from the U.S. list of state sponsors of terrorism. Sens. Marco Rubio of Florida and Ted Cruz of Texas, both sons of Cuban immigrants, and Jeb Bush condemned Obama's plan as yet another bad move toward restoring diplomatic ties with the Communist nation. "Well, the decision made by the White House today is a terrible one, but not surprising unfortunately," said Rubio, chairman of a Senate Foreign Relations panel that oversees Western Hemisphere issues. Rubio cited Cuba's harboring of Joanne Chesimard, convicted of killing a New Jersey state trooper, and its assistance to North Korea's nuclear weapons development as evidence that the island nation must remain on the list of states sponsoring terrorism. Obama's plan "sends a chilling message to our enemies abroad that this White House is no longer serious about calling terrorism by its proper name," Rubio said. "When it comes to making any deals with world dictators, the president of the United States should use two words: Prove it," Cruz said. "Cuba must prove it is willing to change its behavior before the United States takes a single action to remove it from the list of state sponsors of terror."…"
http://onpolitics.usatoday.com/2015/04/14/obama-cuba-terorrism-gop-react/
Boehner's first-quarter haul: $5.4 million
"House Speaker John Boehner raised more than $5.4 million in the first three months of 2015, a massive haul that illustrates once again that he's the central money figure among GOP lawmakers. Boehner (R-Ohio) raised $906,000 for Friends of John Boehner, his re-election committee; $4.28 million for Boehner for Speaker, his joint fundraising committee which can accept large checks; and $301,000 for Freedom Project, his leadership PAC. Boehner transferred $2.6 million to the National Republican Congressional Committee, according to an aide. The totals were shared with POLITICO in advance of the April 15 filing deadline…"
http://www.politico.com/story/2015/04/john-boehner-fundraising-first-quarter-116941.html
Marco Rubio Slams Obama On Gitmo, Says He'd Make The Facility Larger
http://dailycaller.com/2015/04/14/marco-rubio-slams-obama-on-gitmo-says-hed-make-the-facility-larger/
Big Talker: Rubio's candidacy, like Obama's, rests on the power of his words
"Marco Rubio is the last of the Senate Three to declare his candidacy. First Sen. Ted Cruz, then Sen. Rand Paul, and now the other freshman senator with no executive experience is making his pitch for why he should be president. Each man has a double but related challenge. The first is political: How do they convince a Republican electorate that believes–or has been conditioned to believe–that Obama's lack of executive experience was proof he wasn't up for the job? The second challenge is making the substantive case: How will they actually achieve the things they promise? The first question, as Barack Obama proved, is pretty easy to overcome if you give voters something to cheer about. Partisans want to be moved. Cruz appealed to conservatives through the evangelical base. Paul appealed to conservatives through a pitch to the libertarian and tea party mix of liberty voters…"
http://www.cbsnews.com/news/big-talker-rubio-candidacy-like-obama/
Chris Christie jump-starts campaign in New Hampshire
The New Jersey governor charges into the Granite State, unfazed that his 2016 obituary has already been written.
http://www.politico.com/story/2015/04/chris-christie-jump-starts-campaign-116983.html
John Kasich: I'm seriously considering running for (vice) president
"When you're governor of the country's most famous swing state and you're sitting on a 55 percent approval rating, you're thinking about running for president almost by definition. "The most important (question) is can I win?" he told an audience in Detroit. "Is it a winnable situation?" Your mission, should you choose to accept it: Present a semi-plausible scenario in which Kasich wins the nomination. The second-term governor tried to make a case that he is a different kind of leader who values unity and dislikes demonization, drawing standing ovations before a forum that members said is not prone to rising to applaud its speakers… He told about 250 people at the Economic Club, "I'd like you to like me, but I'm not going to lay awake at night and if people here say, 'I just don't think he's the guy. I'm cool with that.' Hopefully you will — tell your friends and neighbors." Kasich added, "And what works in Ohio, let's face it, folks, Ohio is a microcosm of America. It can work in our country; there isn't any question about it." He portrayed himself as different. "A great leader figures out how to bring people together. We all have to stop the fighting and division. … In America today, we don't agree on anything. … We're all living in our silo and we're righteous in our silos."…"
http://hotair.com/archives/2015/04/14/john-kasich-im-seriously-considering-running-for-vice-president/
CBS News' Dickerson: The 'Most Robust Republican Field Ever'
http://washington.cbslocal.com/2015/04/14/cbs-news-dickerson-the-most-robust-republican-field-ever/
Obama: "Little Early" To Endorse "Tenacious" Hillary Clinton
http://www.realclearpolitics.com/video/2015/04/14/obama_little_early_to_endorse_tenacious_hillary_clinton.html
Hillary Says We Should Rewrite the First Amendment, If That's What It Takes to Reverse Citizens United
http://www.nationalreview.com/article/416935/hillary-says-we-should-rewrite-first-amendment-if-thats-what-it-takes-reverse
Democrats' mixed reception as Hillary Clinton takes campaign to Iowa
http://www.cbsnews.com/videos/democrats-mixed-reception-as-hillary-clinton-takes-campaign-to-iowa/
Reporters Outnumber Voters as Hillary Clinton Opens Campaign in Iowa
Hillary Clinton hits economic themes in her first meetings with Iowans.
"Hillary Clinton may have been speaking to just 22 people here at her Iowa kickoff event, but the now-official 2016 candidate was looking far beyond the voters in the room when she outlined in the clearest terms yet the rationale for her campaign. "A lot of people in the last few days have asked me, 'Why do you want to do this?' and 'What motivates you?'" Clinton said at the event. "And I've thought a lot about it, and I guess the short answer is, I've been fighting for children and families my entire life. … I want to be the champion who goes to bat for Americans."…"
http://www.nationaljournal.com/2016-elections/hillary-clinton-2016-iowa-20150414
More than 2 MILLION of Hillary Clinton's Twitter followers are fake or never tweet – and she's already under fire for 'buying' fake Facebook fans
"–Two different online audit tools say no more than 44 per cent of Hillary's 3.6 million Twitter fans are real people who participate in the platform
–The newly minted presidential candidate is fending off accusations that her Facebook page is full of fake 'likes'
–Her Facebook fan base includes more people from Baghdad, Iraq than any US city
–When she was secretary of state, her agency paid $630,000 to bulk up its Facebook likes, but pledged to stop after she left…"
http://www.dailymail.co.uk/news/article-3038621/More-2-MILLION-Hillary-Clinton-s-Twitter-followers-fake-never-tweet.html
Hillary, Facing Herd of GOP Rivals, Has Work Cut Out
"In Sen. Marco Rubio's speech Monday to launch his campaign, a casual viewer could be forgiven for assuming his mention of  "a leader from yesterday" referred to President Obama But Rubio was instead alluding to Hillary Clinton — not the sitting president, but an aspiring one. Clinton, officially a candidate for one day, is already being treated by Republicans and most Democrats less as a normal presidential candidate than as an incumbent, an unusual dynamic that could play at once to her benefit and detriment. Unlike in 2012, when Democrats anticipated Mitt Romney would win the Republican nomination and could confidently zero in on him, there is no clear GOP frontrunner for Clinton and the Democrats to target. Since Democrats don't know who they're fighting, they're spread thin, forced to pay attention to the entire field of potential GOP nominees. Republicans, meanwhile, have had the luxury of attacking Clinton exclusively from the outset, with outside groups aggressively calling out her missteps, and the first Republican candidate having already run an attack ad. "Hillary Clinton represents the worst of the Washington machine," the ad from Sen. Rand Paul's campaign said. A laser focus on Clinton could take a toll on her popularity—as it did Romney's—but being the Republicans' sole target is not necessarily a liability. It's true that Clinton will have to fend off wave after wave of attacks from Republicans confident of who their opponent will be. It's also true that it reflects the likelihood that for a full year and a half, the GOP faces the monumental challenge of competing against a unified Democratic front. The network of groups supporting Clinton, including EMILY's List and Priorities USA, are prepared to bring in as much as $2.5 billion — a staggering sum Republicans will be hard-pressed to match…."
http://www.realclearpolitics.com/articles/2015/04/14/hillary_facing_herd_of_gop_rivals_has_work_cut_out.html
GOP presidential hopefuls launch united front vs. Dem challenger Hillary Clinton
"Republican 2016 presidential hopefuls wasted no time attacking Hillary Clinton after she announced her White House bid — using the opportunity to rough up the Democratic front-runner while delaying the riskier business of attacking fellow primary challengers. Kentucky Sen. Rand Paul, one of three Republicans who have so far declared a 2016 White House candidacy, launched a preemptive strike, releasing a video critical of Clinton hours before she officially declared her candidacy Sunday. In the ad, a narrator says Clinton "represents the worst of the Washington machine, the arrogance of power, corruption and cover-up" before highlighting Paul's platform, which includes balancing the federal budget and implementing term limits. The 60-second spot will run in four early-primary states, including Iowa, where Clinton on Tuesday will make her first official campaign stops…"
http://www.foxnews.com/politics/2015/04/14/gop-presidential-hopefuls-launch-united-front-vs-dem-challenger-hillary-clinton/
Biden 'not ready' to decide on presidential run
http://www.detroitnews.com/story/news/politics/2015/04/13/biden-ready-decide-presidential-run/25736725/
Congress and White House strike deal on Iran legislation deal
"The White House and key senators of both parties agreed Tuesday to compromise legislation that would give Congress the power to review a potential nuclear deal with Iran, but only after negotiations are completed by a June 30 deadline. Under the terms of the compromise, the Senate Foreign Relations Committee would have 30 days to review the deal, assuming it is completed. Congress can then choose to put forth a resolution disapproving the deal, but approval would require 60 votes. If Obama vetoed the resolution, two-thirds of the Senate, or 67 votes, would be required to overturn it. The administration maintained its insistence that Congress has no power to approve or disapprove such a deal, and can only vote on lifting sanctions against Iran as part of the deal. But the compromise at least kicks the issue down the road, and spares the administration the possibility of a congressional vote against the deal on the basis of a political framework accord signed with Iran early this month. Sen. Bob Corker (R-Tenn.), chairman of the Senate Foreign Relations Committee, and Sen. Benjamin L. Cardin (D-Md.), its ranking member, said they have agreed on a package of changes that would establish a procedure for an orderly congressional review of the deal while softening provisions that the Obama administration and Democrats on Capitol Hill say could derail negotiations. "I think this is a really sound piece of legislation, I'm really proud of it, and it's my hope that it will pass overwhelmingly . . . and then we'll move to the floor and we'll be able to generate a veto-proof majority," Corker said Tuesday after emerging from a closed-door morning briefing given by Secretary of State John F. Kerry, Energy Secretary Ernest Moniz, Treasury Secretary Jack Lew and other administration officials…"
http://www.washingtonpost.com/politics/congress-prepares-to-flex-its-muscle-on-iran-nuclear-deal-to-obamas-chagrin/2015/04/13/1932c5b2-e219-11e4-81ea-0649268f729e_story.html?wprss=rss_national
Congress Just Won a Major Victory Over Obama: The Right to Review the Iran Nuke Deal
"Senate Republicans and Democrats reached an agreement Tuesday on legislation that would give Congress the right to review any final Iran nuclear agreement, and require the Obama administration to provide periodic updates about Iran's compliance with that agreement. And while President Barack Obama has threatened to veto prior versions of this bill, the White House said Tuesday that Obama would be willing to sign the new version worked out between the parties. "What we have made clear to Democrats and Republicans in the Senate Foreign Relations Committee is that the president would be willing to sign the proposed compromise that is working its way through the committee," White House spokesman Josh Earnest said. Those developments mean Congress has finally won the right to have a say over the details of the Iran deal, something that the Obama administration had been fighting for months. Both Republicans and Democrats have said a role for Congress is necessary because the deal will at some point involve the lifting of congressionally mandated sanctions against Iran. Senate Foreign Relations Committee Chairman Bob Corker (R-Tenn.) and ranking committee member Ben Cardin (D-Md.) announced that they reached a deal immediately after a classified briefing by Obama administration officials about the agreement. One senator said afterwards the even during the meeting, Secretary of State John Kerry was urging the Senate not to move any legislation at all — just hours later, the White House was saying Obama would sign the bill. The sudden shift in the White House's position most likely reflects the reality that Cardin and many other Democrats were about to support the new agreement. Obama has backed away from veto threats in the past once it's clear that legislation enjoys a veto-proof majority…"
http://www.theblaze.com/stories/2015/04/14/gop-dem-senators-beat-back-obamas-veto-threat-reach-deal-on-congressional-approval-of-iran-deal/
John Boehner: Congress 'absolutely should' review Iran deal
"Speaker John Boehner said Congress "absolutely should have the opportunity to review" the Obama administration's nuclear deal with Iran, adding that the House would quickly take up Senate legislation codifying a review process. Speaking to reporters after a closed party meeting, the Ohio Republican said a bipartisan bill penned by Senate Foreign Relations Chairman Bob Corker (R-Tenn.) and Sen. Bob Menendez (D-N.J.) is "taking center stage" as Congress looks for a way to review the White House's framework agreement with Iran. "We shouldn't just count on the administration, who appears to want a deal at any cost," Boehner said. The Corker-Menendez bill will be considered by a Senate committee Tuesday, and could come to the Senate floor for an up-or-down vote in the coming weeks. GOP leadership aides say that bill would get swift consideration in the House. Boehner, who recently returned from a trip to the Middle East, said he was not trying to scuttle the world powers' agreement with Iran…"
http://www.politico.com/story/2015/04/iran-deal-john-boehner-congress-review-116953.html?hp=rc2_4
Boehner: Obama wants Iran deal 'at any cost'
"Speaker John Boehner (R-Ohio) on Tuesday blasted the Obama administration for pursuing a nuclear deal with Iran "at any cost," reiterating that lawmakers should review any agreement before it is completed. "Congress should absolutely have the opportunity to review this deal," Boehner said at a news conference after a closed-door GOP caucus meeting. "We shouldn't count on the administration, who appears to want a deal at any cost." Boehner's remarks came as Senate Foreign Relations Chairman Bob Corker (R-Tenn.) and Democrats closed in on an agreement on a bill that would hand Congress more authority to lift sanctions against Iran — legislation White House officials have warned could derail the delicate talks. During classified briefings on Capitol Hill Monday and Tuesday, Secretary of State John Kerry pleaded with lawmakers to hold off on the bill and give the administration more space to strike a deal with Iran by a June 30 deadline. The Speaker said it was his understanding Corker and New Jersey Sen. Bob Menendez (D) have "some sort of agreement this morning," though he has not had a chance to look at it. Boehner predicted the House would quickly vote on the legislation if it's passed by the Senate, something House Majority Leader Kevin McCarthy (R-Calif.) told reporters a day earlier. "I'm hopeful the Senate will move the Corker-Menendez bill in the next couple of weeks and frankly I expect the House to take that bill up," Boehner said. Asked if he was trying to defeat Obama's nuclear deal, the Speaker explained he's just trying to ensure any pact with the Iranians will be "upheld on all sides." "From everything I've heard about the so-called 'framework,' all it is is an agreement to keep talking. I haven't seen anything concrete come out of this yet," he said…."
http://thehill.com/homenews/house/238734-boehner-obama-wants-iran-nuclear-deal-at-any-cost
President relents on Iran bill
http://thehill.com/homenews/administration/238868-president-relents-on-iran-bill
Obama's One-Man Nuclear Deal
Congress will get a vote but the President still has a free hand.
http://www.wsj.com/articles/obamas-one-man-nuclear-deal-1429054186?mod=rss_opinion_main
White House: Obama 'would be willing' to sign Iran bill
"The White House on Tuesday said President Obama "would be willing" to sign a bipartisan bill emerging on Capitol Hill that would give Congress a say on any nuclear accord with Iran, assuming the legislation isn't further overhauled. Obama "would be willing to sign the proposed compromise," White House press secretary Josh Earnest told reporters of the legislative package authored by Sens. Bob Corker, R-Tenn., and Bob Menendez, D-N.J. However, Earnest cautioned that the language of the compromise could change during the markup of the bill, which would alter Obama's calculus. Republican and Democratic lawmakers hailed a potential compromise that would give them the chance to review a nuclear deal with Iran. Obama would like to finalize an agreement by the end of June. In recent days, senior administration officials, including Secretary of State John Kerry, have been lobbying Democrats to oppose the Corker legislation. However, those efforts appear to have failed."
http://www.washingtonexaminer.com/white-house-obama-would-be-willing-to-sign-iran-bill/article/2563022?custom_click=rss
White House indicates Obama will sign compromise Iran bill
"The White House signaled Tuesday that President Barack Obama would sign a proposed compromise giving Congress a say on an emerging deal to curb Iran's nuclear program — and a chance to undercut any agreement it doesn't like. Republicans and Democrats on the Senate Foreign Relations Committee reached a compromise on the bill as Secretary of State John Kerry and other members of the Cabinet visited Capitol Hill for a second straight day to sell lawmakers on details of a possible final deal and plead for time to reach an accord with Tehran by the end of June. International negotiators are trying to reach a deal that would prevent Iran from being able to develop nuclear weapons. In exchange, Tehran would get relief from economic sanctions that are crippling its economy. Obama, who wants a deal with Iran to burnish his foreign policy legacy, has been in a standoff for months with lawmakers who not only believe that Congress should have an opportunity to weigh in, but remain skeptical that Iran will honor any agreement. The compromise bill that the committee is to vote on Tuesday would shorten from 60 to 30 days the amount of time Congress would have to review any final deal. During that time, Obama would be able to lift sanctions imposed through presidential action, but would be blocked from easing sanctions levied by Congress. Twelve more days would be added to the review period if Congress passed a bill and sent it to the president. There would be additional 10 days during which the president could veto it — something he initially threatened to do…"
http://cnsnews.com/news/article/white-house-indicates-obama-will-sign-compromise-iran-bill
White House indicates Obama will sign compromise Iran bill
http://www.washingtontimes.com/news/2015/apr/14/senate-committee-to-challenge-obama-with-vote-on-i/?utm_source=RSS_Feed&utm_medium=RSS
White House Says Obama Would Sign New Iran Bill
Bipartisan compromise legislation would shorten congressional review of Iran nuclear deal
"Leaders on the Senate Foreign Relations Committee have reached a bipartisan agreement expected to boost Democratic support for legislation requiring President Barack Obama to send a final nuclear deal with Iran to Congress for review. The White House has opposed the bill, but press secretary Josh Earnest said the emerging comprise on Capitol Hill appeared to address many of the White House concerns and that Mr. Obama would be willing…"
http://www.wsj.com/articles/senate-panel-nears-compromise-on-iran-nuclear-deal-1429026751?mod=fox_australian
WHITE HOUSE SHOWS SOME LEG ON IRAN: MAYBE WILLING TO WAIT 30 DAYS FOR CONGRESS, BUT NOT 60
http://www.breitbart.com/big-government/2015/04/14/white-house-shows-some-leg-on-iran-maybe-willing-to-wait-30-days-for-congress-but-not-60/
DEMOCRATS UNANIMOUSLY BACK CORKER BILL, PASSES COMMITTEE FOR FULL SENATE APPROVAL
"The Senate Foreign Relations Committee voted unanimously Tuesday afternoon to pass Sen. Bob Corker's (R-TN) bipartisan Iran Nuclear Agreement Review Act of 2015, sending the legislation to the full Senate for final approval. The bill gives Congress time to review the deal after President Obama finalizes negotiations with Iran prior to any sanctions on Iran being lifted and gives Congress the power to reject or approve the final nuclear negotiation. "This legislation is exactly the congressional review we've been working on since day one," touted Corker during the committee hearing. Even Democrats voiced concerns over the Administration's framework deal with the Iranian regime. Sen. Robert Menendez (D-NJ) said he was concerned on the divergent understanding of the agreement, timing and pacing of sanctions relief, the ability to snap back sanctions and the ability for snap inspections. Referencing the bipartisan measure, Menendez said, "I hope [it] will be a broad strong bipartisan vote." He added, "In my view the way to send a message to Tehran about our expectations is for Congress to put politics aside" and pass this legislation. Sen. Tim Kaine (D-VA), Sen. Jeanne Shaheen (D-NH), Sen. Robert Menendez (D-NJ), Sen. Ben Cardin (D-MD), Sen. Chris Murphy (D-CT) and Sen. Barbara Boxer (D-CA) voiced in support for the bipartisan bill struck with Corker. "I believe this bill has been changed from a point to which I did not support it, to a point in which I can," Boxer said. Additionally, Democrats Sen. Joe Donelly (D-IN), Sen. Heidi Heitkamp (D-ND), and Sen. Bill Nelson (D-FL) helped co-sponsor the legislation. President Barack Obama's White House has said it will not veto the legislation as it has been reworked in committee, according to the New York Times. Cardin said he had positive communications with the Administration. "I think the Administration has been very open about trying to get where we are today," said Cardin…"
http://www.breitbart.com/big-government/2015/04/14/democrats-unanimously-back-corker-bill-passes-committee-for-full-senate-approval/
CORKER-MENENDEZ BILL: FAST-TRACK AUTHORITY FOR IRAN DEAL
"Defying threats of a presidential veto, critics of the Iran deal reached a bipartisan compromise on Tuesday that will allow the Iran Nuclear Agreement Review Act–the "Corker-Menendez bill"–to proceed to a vote with a veto-proof two-thirds majority. The White House has backed down, fearing the embarrassment of a veto override on a key foreign policy issue. Yet the conditions that critics of the Iran deal had to accept will, in fact, make the deal easier to pass in its current form. Under the reported terms of the compromise, Congress will be able to review the Iran deal, and possibly reject it. However, it will only have an up-or-down majority vote, in both houses–and it will need a two-thirds majority to override a veto. Effectively, the Corker-Menendez bill inverts the constitutional process, which requires all treaties to be ratified by a two-thirds majority in the Senate. It is the equivalent of the "fast-track" authority on trade agreements–which the left despises. Indeed, White House spokesperson Josh Earnest said Tuesday that President Barack Obama might consider signing a version of the bill that makes it "the one and only mechanism for codifying precisely what the Congress's oversight is into this matter." (The other compromises were the removal of language requiring the president to certify that Iran is not engaging in terror, and a shortened timeframe for Congress to review the final Iran deal once it had been reached and submitted.) The reasons the Corker-Menendez deal passed are twofold. One is that the public overwhelmingly wants Congress to have a say in the Iran deal–and not just the monitoring role that the administration has described, but an up-or-down, yes-or-no role. The other is that the Obama administration's case for the Iran deal is exceedingly weak. Experts–even sympathetic ones–have grave doubts about the deal, and Iran accuses Obama of lying about what is actually in the deal "framework." Yet the unique structure of fast-track authority means that, theoretically, President Obama could commit the United States to a nuclear deal that is opposed by a majority–but not quite a two-thirds majority–of the Congress. A "rogue" agreement would be of questionable value, since it would enjoy less legitimacy than one that had won a vote in Congress. A "rogue" agreement could also, in the end, reflect party loyalty above national security–more so than under traditional process…"
http://www.breitbart.com/big-government/2015/04/14/corker-menendez-bill-fast-track-authority-for-iran-deal/
Iran bill soars through Senate panel
http://www.washingtonexaminer.com/iran-bill-soars-through-senate-panel/article/2563031
Kerry fails to sway senators against Iran bill
"Senators on Tuesday appeared determined to weigh in on a nuclear deal with Iran, despite pleas to "hold off" from Secretary of State John Kerry. Kerry met privately with Senate lawmakers in the basement of the Capitol just hours before a Senate panel will vote on legislation giving Congress the authority to approve or disapprove a nuclear deal with Iran, including the lifting of sanctions. "In general, I think they want Congress to just go away," Sen. Mark Kirk, R-Ill., said after leaving the briefing. "In this case, Congress can't just go away."
Kirk and other lawmakers said they are optimistic about a deal unveiled Monday by Senate Foreign Relations Committee Chairman Bob Corker, R-Tenn., that attempts to compromise with the White House while still providing for congressional oversight. "This is a really sound piece of legislation," Corker said Tuesday in a hallway interview after meeting with Kerry. "I'm really proud of it and it's my intent this will pass overwhelmingly and then we'll move it to the floor."
http://www.washingtonexaminer.com/kerry-fails-to-sway-senators-against-iran-bill/article/2563014
Senators strike deal to force review of Obama-Iran nukes agreement
http://www.washingtontimes.com/news/2015/apr/14/senators-strike-deal-force-review-iran-nukes-deal/?utm_source=RSS_Feed&utm_medium=RSS