News Briefing for Wednesday, April 1, 2015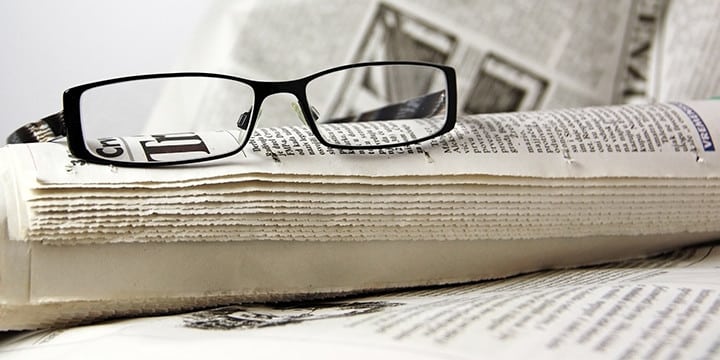 HEALTHCARE:
CALPERS COULD OWE OBAMACARE $770 MILLION IN "CADILLAC TAX'
"California government entities and their unions are panicking because Obamacare's punitive 40% "Cadillac Tax" beginning in 2018 will directly hit the low-deductible and broad-provider network type of "platinum" healthcare coverage that public employees have enjoyed under the California Public Employee Retirement System (CalPERS). With the Cadillac Tax estimated at $770 million, public employees face a radical change to "narrow networks" and up to 1,000 percent increase in annual healthcare deductibles. California public employee unions and CalPERS took a leadership role in lobbying for the design, passage and regulatory implementation of "Obamacare," officially known as Patient Protection and Affordable Care Act. According to a celebratory report titled, Compliance Accomplishments of the California Public Employees' Retirement System (CalPERS) for the period from January 1, 2011, through July 30, 2012: CalPERS also provided support to lawmakers, in the form of comments on regulations associated with federal healthcare and financial market reform. Additionally, staff provided executive support for the Pension Reform Dialogue and Joint Legislative Conference Committee Hearings and provided comments on regulations associated with federal healthcare. However, Aetna CEO Mark Bertolini warned that three factors in Obamacare's design essentially made inexpensive health insurance illegal: 1) Obamacare required that insurance on an actuarial basis cover at least 60% of healthcare costs. Previously, over half of Americans bought individual coverage below 50%. 2) Obamacare imposed 21 new taxes and fees that added 5% in additional costs. Aetna passed through over $1 billion of these taxes and fees to its policyholders last year. 3) Obamacare requires insurance companies to provide subsidized coverage to those already sick and provide coverage for such personal choice electives such as abortion and gender re-assignment. A Kaiser Family Foundation study released in January reported that 48% of uninsured Americans say they will remain uninsured because Obamacare prices are too high. That also explains why the Kaiser Foundation estimates Obamacare will cost $2.6 trillion over the next 10 years, and why the U.S. Treasury Department estimates that 6 million Americans who lack healthcare coverage will be forced to pay the Obamacare tax penalty for 2014…"
http://www.breitbart.com/big-government/2015/03/31/calpers-could-owe-obamacare-770-million-in-cadillac-tax/
ObamaCare Mandate: Buy Plan That May Wreck Finances
"HealthCare.gov signed up most people earning up to 150% of the poverty level during the second enrollment period for the federal exchange. But with the exception of this near-poor group, ObamaCare exchange plans have been a pretty tough sell, a new study shows.
Among individuals eligible for exchange coverage with income ranging from 151% to 200% of the poverty level, just 41% signed up for coverage, an analysis from the Avalere Health consultancy found. That drops to a mere 30% for those with incomes from 201% to 250% of poverty. By comparison, 76% of eligible individuals with income from 100% to 150% of the poverty level signed up for an exchange plan. Beyond the lowest-income group, for whom ObamaCare's generously subsidized coverage so clearly outweighs its minimal cost, "tax credits do not appear to be enough to entice participation," said Caroline Pearson, senior vice president at Avalere. "So greater emphasis on individual mandate penalties may be needed to help increase enrollment among low- and middle-income individuals." The first takeaway is that many of these households with earnings above 150% of the poverty level aren't finding plans via HealthCare.gov that they can afford or that they deem worth buying, and it's pretty easy to understand why. Going Bronze To Avoid ObamaCare Penalty Consider individuals earning 175% of the single poverty level, about $20,400 a year. If they can't come up with the $1,058 a year to buy a silver-level plan with a deductible somewhere around $1,000, that leaves a bronze plan, which typically has a deductible of $5,000 to $6,000 — more than enough to ruin their finances, possibly for a few years to come, if they land in the hospital. For two years now, an apparent majority of households in this income range have been asking themselves, "Why bother buying bronze?" But before long, the answer will be obvious: Many low-income households will face individual mandate penalties that are in the same ballpark as the cost of a bronze plan, if not higher. A 30-year-old earning $20,400 would pay about $386 this year for a low-cost bronze plan, only slightly more than the $325 penalty for not buying coverage and far less than the $695 penalty for going uninsured in 2016, the Kaiser Family Foundation health subsidy calculator shows. Their choice, then, will really be between buying a bronze plan they've already rejected as being of little use and throwing away money. In practice, the role of the ObamaCare individual mandate is something that never entered into any debates leading up to the law's passage: It's forcing modest-income households to buy very-high-deductible plans that won't prevent their finances from being wrecked if they get sick.
This is a far cry from the way the individual mandate worked in Massachusetts in the years leading up to the passage of ObamaCare. When Massachusetts began imposing the individual mandate in 2007, RomneyCare policies carried no deductible for those earning up to 300% of the poverty level…."
http://news.investors.com/politics/033115-745787-obamacare-a-tough-sell-even-with-individual-mandate.htm?p=2
An unhappy birthday for the ACA
"As the Affordable Care Act (ACA) celebrated its fifth birthday on March 23, supporters had a lot to crow about: According to the Obama administration, 16.4 million uninsured people gained health insurance coverage since October 2013, resulting in a 35 percent reduction in the number of uninsured — the largest drop since Medicare and Medicaid were enacted in 1965. As a result, fewer adults delayed getting needed care and almost 10 million fewer Americans reported having difficulties paying their medical bills. In addition, the Congressional Budget Office reported that the projected costs of the president's signature health reform legislation had dropped one-third from initial estimates in 2010. To top off the good news, hospitals that incur uncompensated costs for treating the uninsured saw their losses fall by over 20 percent last year, with over $1 billion saved in bad debt. With all these glad tidings, why does ObamaCare remain so unpopular? Public sentiment about the ACA is stagnant: Eighty-three percent of Americans still hold the same opinion since the law's passage five years ago, and generally, that view is more negative than positive. More recently, however, poll numbers have improved slightly, and favorable versus unfavorable views are running neck and neck. The Kaiser Family Foundation's March 2015 Health Tracking Poll reported that 41 percent of Americans now favor the law and 43 percent oppose it. In a convoluted way of thinking, that is good news for ObamaCare since 57 percent of Americans found it to be distasteful as recently as last July. Fewer now disfavor the ACA, but a plurality of Americans still do not support it, even as almost three in five Americans say they have not been affected by the law at all, and over 50 percent are unaware of the current Supreme Court challenge that would disqualify tax credits for 7 million people purchasing health insurance in the federal marketplace. What does all this mean? At the most basic level, it means that the Obama administration needs to do a better job of communicating the value of the ACA if it hopes to garner more support from the public. Simply proclaiming how many more Americans now have health coverage doesn't bring around support from the majority of Americans who already have health insurance. For them, it needs to be more personal. The cost and availability of their own health coverage is more important than facts about the bigger societal picture, and the disjuncture between the two leads to suspicion and misperceptions. For example, more than four in 10 Americans think that the overall cost of the ACA has increased when, as mentioned above, it has actually decreased, and insurance premiums have for the most part been stable since the implementation of the ACA. However, for some individuals, the cost of their own health insurance has gone up or has become less comprehensive as a result of employer decisions to reduce the generosity of employer-sponsored coverage so as to avoid the upcoming 2018 "Cadillac tax" assessment on high-end insurance plans. Although it is unclear how many plans may be subject to the tax, some suggest it may be as few as 20 percent of workers. Nevertheless, the specter of a future tax sparks fear in many employers, and by extension, their workers, as they are asked to have a little more financial "skin in the game." It is little solace that these and other ACA-enabled actions may slow national health spending over time or that millions of Americans can now purchase insurance without regard for health status, gender or where they work. Understandably, most Americans see larger policy decisions in terms of how they play out in their personal lives. Is it any wonder then that public opinion continues to be tepid about ObamaCare? Six out of 10 Americans do not understand how the ACA affects them and most get overwhelmed trying to understand the law. The real and perceived effects of the ACA are fraught with confusing half-truths: Yes, some employers are cutting back on employees' hours so they can avoid the employer mandate, but this is not happening overall; and no, the ACA is not a cure-all, despite offering many Americans health coverage, as too many still struggle with high deductibles and out-of-pocket spending. While this variability in outcome is not unexpected from a large piece of social policy, it nevertheless subjects it to exquisite ideological partisanship and politicization from those who both support it as well as oppose it. Overly simplistic media sound bites heralding the success or failure of ObamaCare just increase mistrust of the law. Until the Obama administration is better able to communicate the value of the ACA in the lives of most Americans, the uncertain prospect for smoothing the law's future makes for a very bittersweet half-decade commemoration of its passage…"
http://thehill.com/blogs/pundits-blog/healthcare/237436-an-unhappy-birthday-for-the-aca
Oregon's Failed ObamaCare Exchange Is A Warning For Other States
"Governors in 37 states are weighing their options should the Supreme Court conclude the IRS acted illegally in allowing their citizens to receive tax subsidies for health insurance through the federal government's healthcare.gov website. The Supreme Court will decide, likely by late June, in King v Burwell whether the subsidies are allowed through exchanges established by the federal government after the states either declined or failed to create their own state portals. Some states are considering setting up their own exchanges so billions of dollars in tax subsidies can continue to flow to their citizens, even though leaders in Congress have pledged to provide them other options. These states might want to study Oregon's experience with its state exchange before taking further action to establish an exchange. Oregon, under then-Gov. John Kitzhaber, aspired to create a shining model for other ObamaCare exchanges, but instead, it became its poster child of dysfunction. After spending more than $300 million in federal taxpayer dollars, Oregon pulled the plug last year and decided to default to the federal exchange. The state is now embroiled in lawsuits with its primary vendor, Oracle, and current and former Oregon officials are the subject of congressional and other federal investigations. Depending upon the outcome of those investigations, Congress could demand that the state to pay back the $300 million it spent on a project that numerous reports show was fraught with mismanagement and political maneuverings. Oregon began with an ambitious agenda: Flush with federal grants, it not only planned to create its own state health care exchange – the "Cover Oregon" portal through which people could shop for and purchase subsidized health insurance – but also to fully modernize the information technology infrastructure for all of its health care programs. But the scope of the management project overwhelmed state officials from the beginning. Partly to blame: The Kitzhaber administration put health policy experts rather than IT specialists in charge of the complex technology project. Further, there were poisonous internal bureaucratic battles over control of the high-profile project…"
http://www.forbes.com/sites/gracemarieturner/2015/03/31/oregons-failed-obamacare-exchange-is-a-warning-for-other-states/
Top Republican dismisses Facebook praise for ObamaCare
"A top Republican in the House says praise on her Facebook page for ObamaCare is mainly for parts of the law that have bipartisan support. Rep. Cathy McMorris Rodgers's (R-Wash.) Facebook page has received enormous attention, after her plea for negative stories about the law drew comments from people applauding the law. McMorris Rodgers offered a response to the positive comments to The Spokesman-Review of Spokane, Wash., on Monday. "The stories are largely around pre-existing conditions and those that are getting health insurance up to age 26," she said, adding that there is "broad, bipartisan support for those provisions." McMorris Rodgers, the House's fourth-ranking Republican drew attention, after she put out a call for negative stories about the law. "This week marks the 5th anniversary of #Obamacare being signed into law," she wrote. "Whether it's turned your tax filing into a nightmare, you're facing skyrocketing premiums, or your employer has reduced your work hours, I want to hear about it." Her page was then flooded with positive comments about the Affordable Care Act. "5 years of not waking up in the middle of the might panicked that my child won't ever be able to get health insurance thanks to a brain tumor at the age of 2," wrote a woman named Melissa Kelly. "Thank God for Obamacare." "I work for cancer care northwest," wrote a man named Robert Fairfax. "We actually have more patients with insurance and fewer having to choose treatment over bankruptcy. Cathy, I'm a die hard conservative and I'm asking you to stop just slamming Obamacare. Fix it, change it or come up with a better idea! Thanks" McMorris Rodgers and other House Republicans have voted many times to repeal the entire law.  A spokeswoman referred The Hill to another Facebook post by McMorris Rodgers. Three days after the post calling for stories about the healthcare law, she sought to assure her constituents that access to affordable healthcare was a priority. "While the debate over health care continues, I want you to know one thing: your access to quality and affordable health care matters to me," she wrote. "So I will continue to advance solutions that improve the quality of your care — no matter where you live, how much money you make, or what challenges you face. Your health care is not political — it is personal. And I will continue to fight to make it better."
http://thehill.com/policy/healthcare/237449-top-house-republican-responds-to-pro-obamacare-facebook-comments
Boehner pressured by frosh House members: Repeal Obamacare med-device tax
"A bipartisan group of House freshmen urged Speaker John A. Boehner Tuesday to fast-track a bill to repeal Obamacare's tax on medical device makers, arguing the levy is shackling a job-creating industry. A letter signed by 39 Republicans and four Democrats says the health law's 2.3 percent tax on sales of pacemakers, artificial joints and other devices places an unfair burden on a sector that employs 400,000 Americans, so the chamber should take up a repeal bill by Rep. Erik Paulsen, Minnesota Republican. Startup companies are being knee-capped by the tax before they can be profitable, and companies are likely to scale back research and development to offset the tax, they argued. "This undermines the future of the industry, and puts the discovery of new breakthrough medical technologies at risk," the lawmakers, led by Rep. Elise Stefanik, New York Republican, told Mr. Boehner. They said it's important to act now, providing immediately relief before the issue is overshadowed by a Supreme Court ruling that could strike down Obamacare's subsidies in at least 34 states. While many Democrats are loathe to tweak President Obama's signature health law, the medical device tax is unpopular among liberal members in states where many manufacturers set up shop — among them Minnesota, Pennsylvania and Massachusetts…"
http://www.washingtontimes.com/news/2015/mar/31/boehner-pressured-repeal-obamacare-med-device-tax/?utm_source=RSS_Feed&utm_medium=RSS
Have House Republicans Cast Their First Vote For Obamacare?
"Former Speaker of the U.S. Representatives Newt Gingrich said something last week that many feared, but few have been willing to admit: Republicans in Congress have no intention of repealing and replacing Obamacare with patient-centered health reform. Faced with an interviewer who seemed to believe opposition to Obamacare is actually opposition to Barack Obama, and who suggested that after this president leaves office, opposition will soften, Mr. Gingrich accused his former colleagues of misrepresenting their commitment. Now that we are in the twilight of the Obama presidency, and Republicans have majorities in both chambers of Congress, they should be able to put such charges to rest. Unfortunately, last week's overwhelming bipartisan support in the House of Representatives for a deal to lock in Obamacare's way of paying doctors sends a terrible signal. The Medicare Access and CHIP Reauthorization Act (MACRA) was secretly negotiated by Speaker John Boehner and Minority Leader Nancy Pelosi, while House and Senate Republicans debated their budget resolutions in public. Importantly, the House budget resolution embraced the so-called Ryan Medicare reform, which would improve Medicare for those entering the program in 2024 and subsequent years by giving us a much greater choice of health plans. For years, President Obama has consistently attacked this proposal, and this year has been no exception. MACRA also rejects this reform, which explains why President Obama has already indicated his eagerness to sign the new bill. As a consequence, the House budget resolution looks like pantomime, while MACRA is clearly the real deal – adding half a trillion dollars to the debt and confirming the Obamacare vision of Medicare. Consider two statements made on March 25, 2015 by two politicians advocating two different healthcare bills: Statement A: "Right now, Medicare pays doctors for every single treatment they perform — with no regard for the patient's overall health. It rewards quantity, not quality, of care. And 10,000 baby boomers are joining Medicare every day, so costs are growing out of control." Statement B: "And, relevant to the topic today, we're moving Medicare toward a payment model that rewards quality of care instead of quantity of care.  We don't want the incentives to be skewed so that providers feel obliged to do more tests; we want them to do the right tests. One of those statements was made by Representative Paul Ryan in a newspaper column supporting MACRA. The other was made by President Obama in a speech on the fifth anniversary of his signing the Affordable Care Act…"
http://www.forbes.com/sites/theapothecary/2015/03/31/have-house-republicans-cast-their-first-vote-for-obamacare/
Poll: Seniors more satisfied with Medicare Advantage
"Seniors on Medicare Advantage plans are more satisfied with their coverage than those on traditional Medicare, according to a new poll from the Morning Consult. The poll comes as lawmakers from both parties have been pressuring the Obama administration not to make cuts to the Medicare Advantage program, ahead of an announcement of payment rates on Monday.
Satisfaction is high with both traditional Medicare and Medicare Advantage, where the government contracts with private insurers to provide coverage. But it is still higher with Medicare Advantage.  The poll finds that 80 percent of seniors are satisfied with the overall cost of MA plans, compared with 68 percent for traditional Medicare. On benefits, 86 percent are satisfied with MA, and 77 percent with traditional Medicare.  Overall, the gap is smaller, with 88 percent satisfied with MA and 85 percent with traditional Medicare…."
http://thehill.com/policy/healthcare/237492-poll-seniors-more-satisfied-with-medicare-advantage
Support for the Affordable Care Act Breaks Down Along Racial Lines
Both parties thought health reform would make pro-government liberalism attractive to more white voters. It hasn't worked that way.
http://www.nationaljournal.com/next-america/newsdesk/support-for-the-affordable-care-act-breaks-down-along-racial-lines-20150331
New York Legislature Turns Down Tax On Obamacare Policies
"The New York legislature voted down Gov. Andrew Cuomo's proposal to tax health insurance policies to fund the state's Obamacare exchange, calling the fees system used by the Obama administration and other states counterintuitive.  The shrinking number of state-run Obamacare exchanges are facing a new problem this year — how to fund their ongoing operations now that start-up grants from the federal government are running out. In New York, like many other states, Cuomo proposed a tax on health insurance premiums to fund the state-run exchange's operations. That tactic comes with its own concerns: some states, such as Hawaii, have smaller-than-expected enrollment and the per-policy fees aren't bringing in enough money. Rhode Island is considering adopting a tax itself, but due to small enrollment in the tiny state, fees per Obamacare enrollee would likely climb higher than $30 every month, according to Modern Healthcare. Even California, which boasted the highest enrollment of any state in 2014 (but has recently been dethroned by Florida), has had to raise its monthly premium tax. But according to the New York Post, members of New York's state legislature refused the extra tax on premiums because the plan would drive up the cost of health insurance for Obamacare customers, defeating the purpose of the exchange and its often-subsidized coverage…"
http://dailycaller.com/2015/03/31/new-york-legislature-turns-down-tax-on-obamacare-policies/
Krugman: All of These 'Imaginary' Obamacare Horror Stories Are 'Invented'
"Here we go again. One of the High Priests of the so-called "reality-based community" has for the umpteenth time pronounced Obamacare a great success, asserting that people who believe otherwise (like, for example, the majority of the American people) have either been deceived, or are liars. Paint-by-numbers acerbic Leftist, reactionary smear artist, and New York Times columnist Paul Krugman calls Obamacare horror stories "imaginary disasters," made up from whole cloth to scare people and undermine a law that's working and helping people.  We've spent quite a lot of time refuting variants of this argument in recent years, producing detailed responses to President Obama, Harry Reid, and two different bloggers at Vox.  Here's Krugman — in a column declaring Obamacare a success and its opponents discredited, no less — bemoaning our "post-truth politics:" In short, when it comes to the facts, the attack on health reform has come up empty-handed…And the favorable experiences of the roughly 16 million Americans who have gained insurance so far have had little effect on public perceptions. Partly that's because the Affordable Care Act, by design, has had almost no effect on those who already had good health insurance: Before the act, a large majority of Americans were already covered by their employers, by Medicare or by Medicaid, and they have seen no change in their status. At a deeper level, however, what we're looking at here is the impact of post-truth politics. We live in an era in which politicians and the supposed experts who serve them never feel obliged to acknowledge uncomfortable facts, in which no argument is ever dropped, no matter how overwhelming the evidence that it's wrong. And the result is that imaginary disasters can overshadow real successes. Obamacare isn't perfect, but it has dramatically improved the lives of millions. Someone should tell the voters…"
http://townhall.com/tipsheet/guybenson/2015/03/31/krugman-republicans-are-inventing-imaginary-obamacare-disasters-n1978607
Palmer on Obamacare: 'I think this administration needs to take a mulligan'
"Alabama's U.S. Rep. Gary Palmer said it's time for Obamacare to go the same way as a bad shot in golf. "I don't fault anyone who supported Obamacare, but it's kind of like golf — every once in a while, you need a mulligan. And I think this administration needs to take a mulligan because it's not working and the cost has gone through the roof," Palmer said. The new representative for Alabama's 6th Congressional District who was elected last November addressed a crowd at a breakfast banquet this morning sponsored by the Greater Shelby County, Calera, Hoover and Vestavia Hills chambers of commerce. His concerns with Obamacare came up as he spoke about the House and Senate each approving their budgets last week. "Our objective was to get to a balanced budget. People think you get to a balanced budget in one year," he said. "Our spending is like a runaway train. You don't stop a runaway train on a dime. You have to slow its momentum to bring it to a halt," he said. "That's what this budget does. We will balance within 10 years. This budget cuts $5.5 trillion" in spending. He said repealing Obamacare is part of the budget goal, but steps exist to replace the president's healthcare plan with a better option. "What we will be left with is a replacement that will truly allow people to choose their insurance company, choose their doctor, choose their hospital. I think it will create a generational change in thinking about how young people particularly pay for their health care, how they will handle their long-term healthcare needs," he said. He called the proposal a "patient's choice plan, it's a 21st century healthcare plan" that utilizes health savings accounts in which unspent money rolls over each year. "The idea is you create an incentive for people to make smarter use of health care and to live healthier lifestyles. We need to do this with Medicare," he said. "There's zero incentive to be cost conscious and zero incentive to live healthier lifestyles" with Medicare. Palmer remained critical of President Obama's proposed budget, pointing out that the country's $18 trillion in debt would jump another $6 trillion by 2025 under the spending plan. "The only reason that we're not in serious, serious trouble right now is because interest rates are so low," he said. "The interest on the debt alone by 2025 under the president's budget would be over $850 billion. Every budget decision that we would make would be driven by the interest on the debt."…"
http://www.al.com/news/birmingham/index.ssf/2015/03/palmer_on_obamacare_i_think_th.html
GOP Pollster: GOP Nominee Must Have An ACA Replacement In 2016
"A premier Republican pollster is warning his party's presidential hopefuls that they'll need to offer a health care plan in the 2016 election because Americans overwhelmingly oppose returning to the pre-Obamacare status quo. "Only 18 percent of Americans want to go back to the system we had before, because they don't want to go back to some of the problems we had with health insurance before," Whit Ayres, who has advised many prominent Republicans including potential presidential candidate Sen. Marco Rubio (R-FL), told reporters at a Washington breakfast hosted Tuesday by the Christian Science Monitor. "And the smart Republicans in this area get that." The figure was based on polling as of November 2014 by his firm North Star Opinion Research. The good news for Republicans is that Obamacare remains unpopular overall — the poll found that Americans prefer to repeal rather than to keep Obamacare as it is by a margin of 54 to 44 percent. Ayers was confident that the eventual Republican presidential nominee "will have a replacement for Obamacare" that will keep some aspects of Obamacare while ditching some unpopular aspects like the individual mandate. "What you're going to see is a well-crafted Republican alternative that will take some of those aspects of Obamacare but will ameliorate some of the more negative aspects of it, which have caused it still to have more people who oppose it than support it. And the reason, I think, is the mandate," he said. Crafting an Obamacare alternative is easier said than done, as evidenced by the fact that the GOP has failed to unify behind a proposal in the five years since the law was enacted, amid struggles to bridge conservative ideological priorities with the tough economic realities of health policy. If the experience of the 2012 election is any indication, it will be a slog for Republicans in 2016, perhaps more so now that upwards of 16 million Americans have gained health coverage since Obamacare passed, according to government figures…"
http://talkingpointsmemo.com/dc/whit-ayres-obamacare-republican-alternative-2016
Obama-Appointed Federal Judge Rules Obamacare Protects Transgenders from Discrimination
"U.S. District Judge Susan Richard Nelson, an Obama appointee on the U.S. District Court for the District of Minnesota, ruled earlier this month that the Affordable Care Act, or Obamacare, allows transgender people to sue if they feel they have been discriminated against by a health care provider. "Section 1557 prohibits discrimination on the ground of race, color, national origin, sex, age, or disability under 'any health program or activity, any part of which is receiving Federal financial assistance … or under any program or activity that is administered by an Executive agency or any entity established under [Title I of ACA],' the HHS Civil Rights Division states on its website. "Section 1557 is the first Federal civil rights law to prohibit sex discrimination in health care. To ensure equal access to health care, Section 1557 also applies civil rights protections to the newly created Health Insurance Marketplaces established under the Affordable Care Act."…"
http://cnsnews.com/news/article/penny-starr/obama-appointed-federal-judge-rules-obamacare-protects-transgenders
Providers can't sue state Medicaid agencies over rates, Supreme Court rules
http://www.modernhealthcare.com/article/20150331/NEWS/150339973
The Supreme Court's next Obamacare case(s)
"On Monday, the Supreme Court denied certiorari in Coons v. Lew, a constitutional challenge to provisions in the Affordable Care Act (ACA) creating the Independent Payment Advisory Board (IPAB), an independent federal agency charged with responsibility for controlling the growth of health-care costs by constraining the growth of Medicare. IPAB is controversial, and potentially unconstitutional (as even fervent ACA advocates admit). Nonetheless, the denial of certiorari was to be expected. IPAB is not yet operational, so (as the U.S. Court of Appeals for the Ninth Circuit concluded) a challenge of this sort isn't ripe. If and when the IPAB is up and running — and begins making changes to Medicare that affect providers or beneficiaries — there will be ample time to consider the constitutionality of Congress's creation. Alternatively, Congress could repeal or reform IPAB itself, as some have suggested. Given that the text of the ACA expressly limits Congress's ability to amend these portions of the law, such legislative action could itself prompt litigation and perhaps even High Court review. The Court's denial of certiorari in the Coons case does not mean the justices won't revisit the ACA next term. Another cert petition is pending in Mayhew v. Burwell, Maine's challenge to the constitutionality of the ACA's maintenance of eligibility requirements for Medicaid. According to Maine (and supporting amici), the federal government's threat to withhold all Medicaid funding should Maine restrict Medicaid eligibility below pre-existing levels is unconstitutionally coercive and violates the Medicaid holding of NFIB v. Sebelius. If, as oral argument in King v. Burwell suggested, some of the justices are interested in revisiting federalism concerns about the ACA, Mayhew is a potential vehicle. Indeed, although the U.S. Court of Appeals for the First Circuit found Maine's arguments unconvincing, Maine's position would get a boost should the the federal government prevail in King on federalism grounds…."
http://www.washingtonpost.com/news/volokh-conspiracy/wp/2015/03/31/the-supreme-courts-next-obamacare-cases/?wprss=rss_national
IMMIGRATION:
Report: More Than 2,000 Illegal Immigrant Children Are Arriving Each Month in 2015
"More than 2,000 illegal immigrant children continue to arrive in the U.S. each month, according to Department of Homeland Security statistics compiled by the Center for Immigration Studies. While more illegal immigrant children are entering the country this fiscal year than at this point in fiscal years 2012 and 2013, the number of children crossing the border has not yet surged as it did last year.  The Center for Immigration Studies' report shows that 84 percent of the children crossing the border are teenagers, most of whom are male. The Immigration and Customs Enforcement agency, which takes custody of the illegal immigrant children, has encountered kids from 27 different countries this year alone, according to the report. MORE IMMIGRATION RUBIO: I'M 'REALISTIC ON IMMIGRATION' GIVE ME YOUR TIRED ARGUMENTS, YOUR POOR REASONING OBAMA: GIVING IMMIGRANTS WORK PERMITS IS VITAL FOR NATIONAL SECURITY DHS Secretary Jeh Johnson has attempted to spin earlier reports of the number of unaccompanied alien children to his benefit. "[T]he number of unaccompanied children apprehended at the southern border, month-to-month, are the lowest it has been in several years," Johnson testified before the House Appropriations Committee last week. "As of March 15, 2015, the total number for the fiscal year is 43 percent less than it was the same time last year." But the charts Johnson included with his written testimony, do not seem to fully back up his assertion. More unaccompanied alien children crossed during January and February of this year, than did during the same time frame in 2012. Moreover many children still cross as family units, with siblings, parents, or other relatives. Several Border Patrol agents and law enforcement officials at the southern border expect another influx of illegal immigrants will occur again this summer, and have already begun preparing for a second wave of illegal immigrant children from Central America. Whether DHS and other federal departments are prepared to handle any increase in illegal immigration remains to be seen, but CIS claims that fewer than 200 illegal immigrant children are deported by ICE each month…"
http://www.nationalreview.com/articles/416230/report-more-2000-illegal-immigrant-children-are-arriving-each-month-2015-ryan
Second Wave of Illegal Alien Minors Now Crossing Border (continuation of previous article)
http://www.wcbm.com/includes/news_items/34/news_items_more.php?section_id=29&id=488671
REPORT: IMMIGRANT GANG ARRESTS DECLINE
"The decline in gang member arrests raises concerns about just how much of a priority for immigration enforcement international gangs are under the Obama administration's policies, according to Center for Immigration Studies (CIS) expert Jessica Vaughan. Immigration and Customs Enforcement Data that Vaughan recently obtained via a Freedom of Information request reveals that since 2005 ICE has arrested more than 32,200 gang members. Arrests of such violent gang members reached a high in 2012 but then plummeted by more than 25 percent the following year. Such arrests continued to decline in 2014. "This recent record calls into question President Obama's claim that gang members are among the highest priorities for enforcement," Vaughan writes in her most recent report. "The administration has been severely criticized for legalizing known illegal alien gang members in the controversial Deferred Action for Childhood Arrivals (DACA) program, including Emmanuel Jesus Rangel-Hernandez, who has been arrested in North Carolina for the murder of four people." Indeed, Rangel-Hernandez has been the subject of congressional interest after the Senate Judiciary Committee this month confirmed that the murder suspect avoided deportation because he was approved for DACA. Vaughan's report also looked at the countries of origin for gang arrests and concludes that arrests were "disproportionately" from Central American gangs. According to the most recent 2013 data the top four countries of origin of arrested gang members were Mexico (45 percent). Honduras (21 percent),  El Salvador (13 percent), and Guatemala (4 percent). Her report also notes that Texas law enforcement says Border Patrol in south Texas has been encountering an increasing number of MS-13 members since 2011. The south Texas gang phenomena, Vaughan explains, "corresponds with the increase in Central American minors and families arriving illegally. In 2014, 43 percent of all gang members encountered in the Rio Grande Valley sector were affiliated with MS-13. Of these, 11 percent were minors."…"
http://www.breitbart.com/big-government/2015/03/30/report-immigrant-gang-arrests-decline/
REPUBLICAN SENS. INVESTIGATING POTENTIAL EXEC. AMNESTY RETALIATION AGAINST DHS PERSONNEL
"A group of Republican senators say they are aware of allegations of workplace retaliation against Homeland Security personnel who — in conflict with the administration's immigration policies — are "faithfully discharging the duties of the offices in which they serve." The Senate Judiciary Subcommittee on Immigration and the National Interest revealed it is investigating the potential retaliation against DHS employees who have allegedly been punished for not complying with the administration's enforcement priorities. "[W]e are aware of multiple allegations of targeting and retaliation against DHS personnel who refuse to comply with this Administration's willful disregard of our immigration laws—such as allegations made in lawsuits filed in federal court by an award-winning ICE attorney and by a group of 10 ICE officers and agents," the eight Republicans wrote in a Tuesday letter to DHS Sec. Jeh Johnson. The Republicans noted a recent comment from President Obama during a MSNBC/Telemundo town hall discussion in which his indicated that immigration officers would be punished for failing to adhere to his executive amnesty. "There may be individual [U.S. Immigration and Customs Enforcement (ICE)] officials or Border Patrol who aren't paying attention to our new directives," they quoted Obama. "But they're going to be answerable to the head of the Department of Homeland Security, because he's been very clear about what our priorities should be… If somebody is working for ICE and there is a policy and they don't follow the policy, there are going to be consequences to it." According to the senators — specifically Senate Judiciary Committee Chairman Chuck Grassley (R-IA), Subcommittee Chairman Jeff Sessions (R-AL) and Sens. David Vitter (R-LA), David Perdue (R-GA), John Cornyn (R-TX), Mike Lee (R-UT), Ted Cruz (R-TX) and Thom Tillis (R-NC) — the statement helps explain why moral is so low among DHS personnel…"
http://www.breitbart.com/big-government/2015/03/31/republican-sens-investigating-potential-exec-amnesty-retaliation-against-dhs-personnel/
The AFL-CIO Is Helping Obama Legalize New Competiton for Its Members
"From USA Today: The AFL-CIO began a nationwide campaign Tuesday to help thousands of undocumented immigrants sign up for President Obama's programs to protect them from deportation and allow them to work legally in the USA. The massive effort is moving forward despite the fact that two of Obama's three executive actions on immigration have been put on hold because of court challenges. More than 200 union members from 25 states gathered in a Holiday Inn in Washington for three days of training designed to allow them to return home and begin helping undocumented workers seek legal status. "If anyone asks you why we're holding this training now, while we wait for a judge to either clear the way or put up another hurdle, tell them this progress can be stalled but it cannot be stopped," AFL-CIO President Richard Trumka told members of two dozen unions. "We've come this far. We're going forward. We will not be turned back." I hope it's not too jingoistic these days to note that the American Federation of Laborers and Congress of Industrial Organizations was once concerned with the prospects of its existing members — which often meant opposing competition from foreign labor — rather than restocking its stagnant membership with formerly illegal workers, who will see their wages rise as already-legal laborers see theirs drop. That, of course, was a while ago, and the AFL-CIO and other big-time labor groups in the U.S. have been solidly in favor of comprehensive immigration reform by any means necessary for some time now."
http://www.nationalreview.com/articles/416241/afl-cio-helping-obama-legalize-new-competiton-its-members-patrick-brennan
Labor Leader: 'We Will Not Stop' Fighting For Immigration Reform
http://www.huffingtonpost.com/2015/03/31/labor-group-immigration_n_6978808.html
Obama's Other Executive Action on Immigration
"While the president's amnesty gets all the ink, his plan to flood the U.S. with cheap foreign workers proceeds apace. When President Obama issued a series of executive orders on immigration last November, he unleashed a fierce torrent of criticism for granting millions of undocumented immigrants a de-facto amnesty. Lost in all the attention paid to that fight, however, was a lesser known executive action taken at the same time, one which the administration claimed would "modernize, improve and clarify immigrant and nonimmigrant visa programs to grow our economy and create jobs." Now, the Obama administration has issued guidance clarifying what exactly their modernized, improved visa system will look like, and it's not pretty: It appears that the president aims to unilaterally overhaul a critical visa program to usher in a flood of cheap foreign labor, crowding thousands of American workers out of their jobs and potentially discouraging many more from reentering the workplace. Analysts say the president's actions, which have gone largely unnoticed by the public, will bring in thousands of foreign workers on L-1 visas to fill job vacancies in the U.S. The visa program allows an employer to transfer an employee within its organization from a foreign office to an American office. Most notably, many Indian workers come to the U.S. on L-1 visas to fill information-technology positions. The L-1 program is not supposed to replace American workers with foreign nationals. But that's what's happening. Michael Emmons, who from 1997 until 2002 worked as an information-technology contractor at Siemens, the multinational engineering giant, was forced to train his foreign replacement when Siemens pushed out its employees in favor of cheaper labor from abroad. ("Forced" is the right word for it, too: The company threatened to withhold severance pay from those outgoing American employees who refused to train their foreign replacements.) The foreign workers were paid far less than the Americans they replaced because the same wage constraints that are in place for the employers of other visa-holders and American workers do not exist for those that use L-1 workers. "It's just dumbfounding to me, absolutely dumbfounding," Emmons says. The government, he says, doesn't "care about us. They don't care about me, you, our kids. They care about the corporations that line their pockets."
http://www.nationalreview.com/article/416245/obamas-other-executive-action-immigration-ryan-lovelace
Justice Department appeals federal judge's hold on Obama's immigration action (continuation of yesterday's article)
http://www.foxnews.com/politics/2015/03/31/justice-department-appeals-federal-judge-hold-on-obama-immigration-action/
U.S. Files Appeal of Texas Judge's Hold on Immigration Action
http://www.nbcnews.com/storyline/immigration-reform/u-s-files-appeal-texas-judges-hold-immigration-action-n332986
There is No 'Hispanic Position' on Immigration
"More often than not, it seems as though Univision cannot complete the day's newscast without mention of at least one immigration-related story. This persistent fixation on the heated topic of immigration blatantly ignores the fact that though the Latino community is affected by it, it is not defined by it. In wake of the upcoming 2016 presidential elections, once again immigration is being portrayed as the sole determinant of a candidate's ability to woo the Latino voter."
http://cnsnews.com/video/newsbusters/there-no-hispanic-position-immigration
Cesar Chavez marchers call for higher wages, immigration reform
http://www.kcra.com/news/cesar-chavez-marchers-call-for-higher-wages-immigration-reform/32068866
Immigration Reform 2015: Georgia Lawmakers Defeat Driver's License Ban For Undocumented Immigrants Under Obama Relief
"Georgia legislators rejected a measure Tuesday that would have prohibited undocumented immigrants benefiting under President Barack Obama executive immigration actions from getting a state driver's license. With a 27-16 vote, the Georgia Senate defeated a Republican floor amendment that aimed to extend an active ban on driver's licenses for undocumented immigrants to those who have received "deferred action" on their status in the country, the Atlanta Business Chronicle reported. The Georgia lawmakers then passed an underlying bill that brings driver's license regulations into compliance with federal law. Sen. Josh McKoon, the Republican who proposed the amendment, said undocumented immigrants were costing Georgia $2.4 billion per year and sought to discourage illegal immigration by imposing a ban on licenses. Democrats in the Georgia Senate who opposed the measure argued that it was unfair to undocumented immigrants who were brought to the U.S. as children by their parents and are now enrolled in school or working and paying taxes…"
http://www.ibtimes.com/immigration-reform-2015-georgia-lawmakers-defeat-drivers-license-ban-undocumented-1865552
JEB BUSH, LUIS GUTIERREZ TO KEYNOTE PRO-AMNESTY HISPANIC GROUP'S CONVENTION
"Former Florida Gov. Jeb Bush and Rep. Luis Gutierriez (D-IL) will be keynote speakers for a pro-amnesty Hispanic group's convention in April. Bush and Gutierrez, both of whom have been vocal about the need for a comprehensive amnesty bill, will headline the National Hispanic Christian Leadership Conference's (NHCLC) annual convention, which will be held April 28-30 in Houston. "We are thrilled to have such prestigious speakers join us for this very important gathering," NHCLC President Rev. Samuel Rodriguez said in a statement. "This convention will bring together influential Christian Hispanic leaders from around the world to address vital issues of our generation from racial reconciliation and Christian persecution to prison and immigration reform." Rodriguez has also been vocal about the need for comprehensive amnesty legislation. He has said there is a "biblical obligation" to pass such a bill and even warned Republicans that they will suffer in 2016 if they do not support amnesty legislation even though multiple studies have shown that Republicans can win the White House in 2016 and beyond without supporting amnesty legislation…"
http://www.breitbart.com/big-government/2015/03/31/jeb-bush-luis-gutierrez-to-keynote-pro-amnesty-hispanic-groups-convention/
SEN. RUBIO SAYS HE'S 'REALISTIC' ON IMMIGRATION: 'WE CAN'T DO IT ALL AT ONCE'
"After confirming that he plans to make an announcement about his plans for 2016, Senator Marco Rubio described himself as "realistic" on immigration reform. "I think I'm realistic on immigration," said Rubio during an interview on the Fox News program "The Five," pointing out that the current status of the immigration system was "not sustainable." Rubio pointed to President Obama's executive orders as problematic to immigration reform, making comprehensive reform impossible. "The American people will not support doing anything further on immigration until first they believe that illegal immigration in the future is under control," Rubio said. "If that happens, I think that people are willing to be very reasonable about what we do with those here now, that have been here for a long time and have not otherwise violated our laws." But first, Rubio explained, the United States government has to prove to skeptical Americans that it's possible to stop future illegal immigration. "Until you can show them, not tell them, until you can show them that you are going to bring future illegal immigration under control, I think it's impossible to move forward on anything else on immigration," he said. "That's just the fact given what has happened over the last couple of years."
http://www.breitbart.com/big-government/2015/03/30/sen-rubio-says-hes-realistic-on-immigration-we-cant-do-it-all-at-once/
SPENDING/BUDGET/ECONOMY:
Americans Must Work Jan. 1 Through April 24 Just to Pay Taxes
"Tax Freedom Day will arrive this year on April 24 – 114 days into the year – according to a report from the Tax Foundation. "Tax Freedom Day is the day when the nation as a whole has earned enough money to pay its federal, state, and local tax bill for the year," explained the Tax Foundation. "Tax Freedom Day takes all federal, state, and local taxes and divides them by the nation's income. In 2015, Americans will pay $3.28 trillion in federal taxes and $1.57 trillion in state and local taxes, for a total tax bill of $4.85 trillion, or 31 percent of national income. This year, Tax Freedom Day falls on April 24, or 114 days into the year. "This year, Americans will work the longest to pay federal, state, and local individual income taxes (43 days)," the report stated. "Payroll taxes will take 26 days to pay, followed by sales and excise taxes (15 days), corporate income taxes (12 days), and property taxes (11 days). The remaining 7 days are spent paying estate and inheritance taxes, customs duties, and other taxes. "Tax Freedom Day is a significant date for taxpayers and lawmakers because it represents how long Americans as a whole have to work in order to pay the nation's tax burden," explained the Tax Foundation…"
http://cnsnews.com/news/article/ali-meyer/americans-must-work-jan-1-through-april-24-just-pay-taxes
Obama Hints At Support For Downsizing Military Pensions By 20 Percent
"President Barack Obama Monday hinted at support for the Military Compensation and Retirement Modernization Commission's recommendation in January to cut military pensions by 20 percent. After two years looking into compensation and interviewing servicemembers, the commission created a set of 15 recommendations in January to reform health and retirement in the military. Obama has now come out and stated that he believes the recommendations to be "an important step forward," Military Times reports. However, the White House made clear general approval isn't wholesale endorsement. One of the suggested reforms is to slash military pensions by 20 percent, and to end Tricare, the existing military healthcare system, replacing it with private insurance. Tricare costs continue to escalate while quality of care continues to decline. Some claim that Tricare is trapped in a "death spiral." Other recommendations include better child care on military bases, as well as increased support for servicemembers who are often hit with high unemployment rates when transitioning back to civilian life. The report notes that veterans from the 18 to 24 age bracket suffered an unemployment rate of 21.4 percent in 2013, compared to a rate of only 14.3 percent for their nonveteran counterparts. Also included in the report is a call to boost funding for adequate nutrition. That Obama supports the underlying objectives of the report is clear, but it is likely specific proposals will be contextualized or tweaked. Obama will send a finalized list April 30 to Congress. White House support will make a difference when it comes time for Congress to seriously look into reform…"
http://dailycaller.com/2015/03/31/obama-hints-at-support-for-downsizing-military-pensions-by-20-percent/
Energy Department Gives $259 Million 'Green' Conditional Loan to Politically Connected Corporation
"The Department of Energy's disastrous loan program lost taxpayers at least $780 million as companies like Solyndra, Fisker Automotive, and Abound Solar crashed and burned.   But as I write today, after a four-year hiatus, the Energy Department has announced a new fuel-efficient-vehicle loan — a $259 million conditional award to Alcoa. It's a pretty sweet deal: The Energy Department touts on its website how this loan program "offers attractive financing for U.S. auto industry," including no application fees, a closing fee of just 0.1 percent, and interest rates estimated at no more than 4 percent. Of course, one might wonder why a company like Alcoa, which brought in $23.9 billion in revenue last year, needs government (read: taxpayer) help. But it turns out Alcoa has major Obama administration ties. One of its top executives was a major Obama bundler; another was recruited by the administration as a counselor to Treasury Secretary Timothy Geithner; and the CEO serves on one of the president's committees and has also partnered with the Obama administration on a few manufacturing initiatives. Alcoa's "green" loan is supposed to fund the production of lightweight aluminum automotive bodies. Of course, the Department of Energy fails to note that aluminum is far more carbon-intensive to extract than iron—but that production occurs in Australia, far beyond the reach of U.S. regulations…"
http://www.nationalreview.com/corner/416228/energy-department-gives-259-million-green-conditional-loan-politically-connected
More Taxpayer $$$ to Another 'Green' Obama Backer
"Politically connected Alcoa wins a loan to manufacture a product that will . . . increase carbon emissions. The Department of Energy last week announced a conditional loan of $259 million to Alcoa, Inc., supporting the manufacture of lightweight-aluminum auto bodies. The resurrection of the DOE's controversial fuel-efficient-vehicle loan program is a bad idea in light of the agency's awful track record on taxpayer-backed green investments. All told, the DOE's loan programs have lost taxpayers at least $780 million. But Americans should also question why Alcoa, which tallied $23.9 billion in revenue last year, needs a helping hand from taxpayers. Then again, this corporate giant and its leaders have deep ties to the Obama administration. Daniel Cruise — who became Alcoa's vice president of government and public affairs the same year Obama took office — has been a big Obama bundler, raising between $50,000 and $100,000, according to OpenSecrets.com. He has also donated thousands of dollars to Democrats, according to Federal Election Commission filings. Then there's Jake Siewert. A former press secretary for Bill Clinton, Siewert worked as an Alcoa executive from 2001 to 2009, when the Obama administration tapped him to serve as a special adviser to Treasury Secretary Timothy Geithner. The Obama administration has also repeatedly partnered with Alcoa to promote its manufacturing initiatives. In 2011, the president toured Alcoa's facilities in Davenport, Iowa, using the plant as a setting for a speech that promoted his half-trillion-dollar Advanced Manufacturing Partnership (AMP). Two years later, President Obama chose Alcoa's chairman and chief executive officer, Klaus Kleinfeld, to serve on the partnership's steering committee…."
http://www.nationalreview.com/article/416198/more-taxpayer-another-green-obama-backer-jillian-kay-melchior
Abolish the 'death tax,' say Senate Republicans
"Senate Republicans are rallying behind legislation from Sen. John Thune that would repeal the federal estate tax. The South Dakota Republican said the tax, which opponents refer to as the "death tax," is punishing Americans "for a lifetime of hard work."
"Death should not be a taxable event. For too long the federal government has forced grieving families to pay a tax on their loved one's life savings that has been built from income already taxed when originally earned," Thune said in a statement. "This tax punishes farmers and entrepreneurs for a lifetime of hard work." Twenty-seven Senate Republicans have endorsed Thune's bill, including Majority Leader Mitch McConnell (Ky.); Sen. Ted Cruz (Texas), who is running for president; and Sen. Marco Rubio (Fla.), who is expected to launch a White House bid soon. McConnell called the tax "unfair" and "anti-family."  "It is the federal government's final insult to tax your family when you have already paid taxes on your property throughout your life," the Kentucky Republican said. "The thought of having to visit the IRS and the undertaker on the same day is an absolute outrage." Senators voted last week to include an amendment that backed the repeal of the estate tax in the budget. Every Republican, aside from Sen. Susan Collins (Maine), supported the amendment, which was also from Thune.  While the vote wasn't binding, it did get senators on the record.  Sen. Bernie Sanders (I-Vt.) said ahead of last week's vote that repealing the estate tax "is not about family farms or small business. This amendment benefits exclusively the wealthiest 0.3 percent of the families in this country."  Under current law, a deceased person's estate or assets have to be worth more than $5.43 million before they are subject to the tax…"
http://thehill.com/blogs/floor-action/senate/237479-abolish-the-death-tax-say-senate-republicans
GOP senator: Medicare deal must be offset
"A freshman Republican senator is urging GOP Senate leadership to take a tougher stand on the House Medicare "doc fix" deal, highlighting an split within the party that could hold up the bill's passage. Sen. Ben Sasse (R-Neb.) sent a letter to Senate Majority Leader Mitch McConnell (R-Ky.) on Monday urging Congress to find more ways to offset the bill, which repeals the sustainable growth rate (SGR) used to calculate Medicare payments to physicians. The bill would drive up the deficit by about $141 billion over 10 years. "I believe that Congress should have sought to repeal the SGR in a manner consistent with the precedent of fully offsetting scheduled spending cuts," he wrote in the letter provided to The Hill. The bill passed the House with a resounding 392 votes last week, but Sasse's opposition suggests a tougher path in the upper chamber. The Senate will be under intense pressure to pass the legislation immediately when it returns from recess on April 13, already two weeks past the government's deadline to extend Medicare doctor payments…"
http://thehill.com/policy/healthcare/237519-gop-senator-to-mcconnell-doc-fix-deal-should-be-paid-for
There Are At Least Two Big Problems with the Republican Budgets
"The Republican chairmen of the House and Senate Budget Committees put out their budgets recently, and have succeeded in passing the respective proposals. The House proposal is here and the Senate proposal is here; both plans are roughly the same. It's nice to see the budget process follow its "regular order," although there's still a long way to go in terms of appropriations committees coming up with their own legislation. But it's a start, after six years of ignoring regular order. These two proposals are vastly superior to the president's budget. Obama's budget would impose new taxes and spend some $50 trillion over the next ten years, hitting $6.2 trillion in spending in 2025 by hiking spending about 5 percent a year. It ignores the spending caps set in 2011, breaking the commitment that the president and Congress made to the American people to control spending in exchange for more borrowing authority. The president's budget vision is clear: He wants government to grow faster than the economy. The Republican budgets spend much less over time: On the House side, spending goes from $3.7 trillion in 2016 to $5 trillion in 2025, spending $43 trillion over ten years. At least on paper, the Republican budgets grow spending more slowly than the economy and they maintain the BCA caps. In addition, they are an improvement over the current law — on paper.  Now, unfortunately, that's where my praises stop. The biggest problem with the budgets is not their spending levels but the gimmicks involved: The budgets, for instance, eliminate Obamacare's spending but keep Obamacare levels of revenue. They also assume that Congress will not extend "temporary" tax breaks ("tax extenders") even though, when the time comes, Congress will almost surely rush to extend them. So, basically, these budgets balance within ten years on paper, but that's about it. As Dan Mitchell notes, an honest accounting to get the budget to balance over that time would require spending to grow just 2.7 percent on average per year, versus 3.3 percent in the Republican budgets. Is that really too much to ask? Second, Republicans maintain the budget caps in theory but go around them by spending a vast amount of money through the war budget, known as the Overseas Contingency Operations (OCO) budget. OCO doesn't count against the caps, but it's spending just like any other kind. The increase in defense spending wasn't offset by spending cuts else where…"
http://www.nationalreview.com/corner/416182/there-are-least-two-big-problems-republican-budgets-veronique-de-rugy
Is Consumption Tax Talk Making a Comeback?
"Maybe it's just because Congress is on spring break and tax wonks don't have much to talk about, but suddenly the idea of a consumption tax is getting a new look. The tax plan proposed earlier this month by senators Mike Lee (R-UT) and Marco Rubio (R-FL) is one form of the levy. And tax journalists are combing out the pros and cons of the model (see this piece in Vox and this one in The Wall Street Journal). Could policymakers, who are going nowhere in their efforts to reform the income tax, cut the Gordian knot with a consumption tax? The answer is probably no, at least not any time soon. If you think fixing the income tax is hard, just try to win political support for the kind of changes you'd need to build a consumption tax. How about taxing health care? Or eliminating the business deduction for interest costs? That's not to say that a tax on consumption is a bad idea. Not at all. Most economists believe that, of all the reform ideas, it might have the best chance of boosting economic growth.  After all, if you think the future of the U.S. economy depends in large part on savings and investment, it makes sense to reduce taxes on those activities. That's why the idea of a consumption tax has been floating around Washington policy circles for decades. But before you get too giddy about its immediate future, consider a few issues…."
http://www.forbes.com/sites/beltway/2015/03/31/is-consumption-tax-talk-making-a-comeback/
COMMON CORE:
Guess the subjects deemed too 'sensitive' for new Common Core test
"Millions of students are taking Common Core tests known as the SBAC, but they may not realize that long before they sat down for the exams, certain subjects were deemed either too sensitive for inclusion or permitted on the exam in very specific ways. What subjects?  Would you believe:
* "Couples social dancing"
* "Upsetting aspects of slavery"
* "Pregnancy of human beings"
* "Climate change caused by human behavior"
* "Ski trips"
A look at the 2012 Bias and Sensitivity Guidelines for the Smarter Balanced Assessment Consortium's Common Core standardized tests  — developed by ETS (the Educational Testing Service) — shows a wide range of subjects considered inappropriate for the exams. (SBAC is one of two multi-state consortia given federal funding to develop new Common Core exams.) From the guidelines: Certain topics are extremely controversial, upsetting, inflammatory, and often judged by parents and communities to be inappropriate for children. Such topics should be excluded from the Smarter Balanced assessments unless required to measure the Common Core State Standards. The goal is to avoid material that may cause extreme negative emotions in test takers because such emotions have the potential to interfere with test performance. It is best not to include materials that may cause strong negative emotions such as anger, disgust, fear, hatred, or sadness. The following list is intended to indicate the nature of topics that should be excluded from Smarter Balanced assessments, but the list is not exhaustive. Current events may add topics that are so problematic that they should be excluded from the assessments. Topics to be avoided include, for example:…deportation of immigrants…Yes, contraception and "pregnancy of human beings" is on the same list as torture, rape and vampires."
http://www.washingtonpost.com/blogs/answer-sheet/wp/2015/03/31/guess-the-subjects-deemed-too-sensitive-for-new-common-core-test/?wprss=rss_national
Some of the Topics Deemed Too 'Sensitive' for the Common Core Exam Will Probably Surprise — and Confuse — You
"Common Core itself may be one of the few divisive issues that it's OK to talk about on a Common Core test. Topics that are out? Abortion, slavery, gun control and climate change, as well as a few other head-scratching ones, including "couples social dancing" and "pregnancy of human beings," the Washington Post reported. As the Smarter Balanced Assessment Consortium's Common Core standardized tests are being administered in schools across the country, the Post examined the consortium's 2012 Bias and Sensitivity Guidelines. "Certain topics are extremely controversial, upsetting, inflammatory, and often judged by parents and communities to be inappropriate for children," the guidelines say. "Such topics should be excluded from the Smarter Balanced assessments unless required to measure the Common Core State Standards. The goal is to avoid material that may cause extreme negative emotions in test takers because such emotions have the potential to interfere with test performance. It is best not to include materials that may cause strong negative emotions such as anger, disgust, fear, hatred, or sadness."…"
http://www.theblaze.com/stories/2015/03/31/some-of-the-topics-deemed-too-sensitive-for-the-common-core-exam-will-probably-surprise-and-confuse-you/
This Top Teacher Is Right: Common Core Is Wrong Solution
http://dailysignal.com/2015/03/30/this-top-teacher-is-right-common-core-is-wrong-solution/
MISC.:
IRS chief: Processing backlog of tax-exempt groups is gone
"The IRS has eliminated a huge processing backlog of groups seeking tax-exempt status, the agency's chief said Tuesday. Tea party organizations' claims that they were singled out for tough treatment when they applied for that designation were at the heart of a 2013 controversy over the agency. In remarks prepared for delivery at the National Press Club, IRS Commissioner John Koskinen said there once was a backlog exceeding 60,000 applications for tax-exempt status. He said that because of new, faster processes including a shorter application form, "The result is that our inventory of applications is now current." A conservative legal center leading a federal lawsuit against the IRS challenged that, saying one group it represents is still awaiting an IRS ruling after five years. "The IRS commissioner continues to mislead the public regarding this unlawful targeting scheme," said Jay Sekulow, chief counsel of the American Center for Law and Justice. The IRS came under fire in 2013 when one of its officials publicly apologized for inappropriately targeting conservative groups seeking tax-exempt status. By law, groups seeking that designation cannot engage in politics as their primary activity, and the IRS is the agency that decides whether applicants meet that requirement. Several top IRS officials left the agency in reaction to the controversy that erupted. Congressional investigations are continuing but they have not linked the IRS' handling of the groups' applications to the White House. The agency has also encountered criticism over questionable spending on lavish conferences for its employees and videos it produced, including one that parodied the TV show "Star Trek." Koskinen, who became commissioner in December 2013, said he has curbed such expenditures, with conference spending down 80 percent since 2010. He said the IRS has stopped paying performance bonuses to agency employees who owe delinquent taxes. A Treasury Department report last year said the agency paid bonuses to 1,100 workers who owed back taxes. Koskinen said that because of budget cuts, his agency is about to lose many of its most experienced workers and executives. He said that over half its 87,000 workers are over age 50, with more than 25 percent of employees eligible to retire next year, with those percentages even higher for managers. The agency's workforce is down 30,000 workers since 1992, he said…"
http://cnsnews.com/news/article/irs-chief-processing-backlog-tax-exempt-groups-gone
IRS Chief Mocks Ted Cruz's 'Abolish the IRS' Mantra
John Koskinen has little sympathy with the Texas senator's idea.
http://www.bloomberg.com/politics/articles/2015-03-31/irs-chief-mocks-ted-cruz-s-abolish-the-irs-mantra
IRS chief to GOP: You can't abolish us
"The IRS commissioner on Tuesday brushed aside GOP proposals to abolish his agency, insisting the U.S. would have to have a tax collector one way or another.  "You can call them something other than the IRS if that made you feel better," the agency's chief, John Koskinen, said after a speech at the National Press Club. Sen. Ted Cruz (R-Texas) perhaps has made the most prominent calls to get rid of the IRS, which Republicans have heaped even more criticism upon over the last 22 months because of the agency's improper scrutiny of Tea Party groups.
Cruz, while launching his presidential bid this month, floated the idea of "a simple flat tax that lets every American fill out his or her taxes on a postcard." "Imagine abolishing the IRS," he added…"
http://thehill.com/policy/finance/237510-irs-chief-to-gop-you-cant-get-rid-of-us
IRS ignoring 60 percent of taxpayers' calls as deadline looms
"IRS Commissioner John Koskinen said Tuesday that service at his agency has gotten so bad that they are ignoring more than 60 percent of taxpayers' phone calls during this tax season. Speaking at the National Press Club, Mr. Koskinen pleaded with more money, saying a budget boost would help them staff their overwhelmed customer service lines. He also said it would help reverse staffing cuts in their compliance division, where he said the government will lose $2 billion this year in money it would otherwise have been able to collect if it had better staffing. Congress has cut or held the agency's funding static for several years now, with lawmakers deeming the agency recalcitrant in solving problems, and unrepentant for having targeted tea party groups for intrusive scrutiny. The poor customer service is growing worse at the agency. Just a couple of weeks ago Mr. Koskinen had said they were answering 43 percent of phone calls, so dropping below 40 percent suggests things have deteriorated as the April 15 tax deadline nears."
http://www.washingtontimes.com/news/2015/mar/31/irs-ignoring-60-percent-taxpayers-calls/?utm_source=RSS_Feed&utm_medium=RSS
IRS commissioner describes bleak picture for underfunded agency
http://www.washingtonpost.com/politics/federal_government/irs-commissioner-describes-bleak-picture-for-underfunded-agency/2015/03/31/e374f77a-d7db-11e4-b3f2-607bd612aeac_story.html?wprss=rss_national
IRS chief: Budget cuts hurting recruitment
"The IRS chief laid out another downside to recent budget cuts on Tuesday, bemoaning that the agency's problems recruiting and retaining young talent. John Koskinen, the IRS chief, said at the National Press Club that a hiring freeze caused by the agency's dwindling budget has left it with an aging workforce. "Given my own age, I think I can diplomatically say our workforce is maturing at a rapid rate," the 75-year old commissioner said. For instance, Koskinen said that over half of IRS staffers are over 50, and that roughly two in five employees will be eligible for retirement by 2019. On the flip side, the agency only has around 1,900 staffers under 30, which amounts to roughly 3 percent of the workforce. That situation is a far cry from past decades, Koskinen said, when younger workers saw the IRS as a starting place that could help land a job at top accounting or law firms…"
http://thehill.com/policy/finance/237545-irs-chief-budget-cuts-hurting-recruitment
Obama Submits A China-backed Global Warming Plan To The UN
"The Obama administration is filing its plan to cut greenhouse gas emissions with the United Nations Tuesday ahead of a major global warming summit in Paris set for later this year. President Obama promised last November to cut U.S. carbon dioxide emissions 26 to 28 percent by 2025 in order to get the Chinese government to pledge to peak their carbon emissions by 2030. The Obama-China deal was heavily criticized by Republican lawmakers who said they would block any such agreement. Indeed, Republicans have again vowed to challenge any international global warming agreement coming out of the UN. "The Obama administration's pledge to the United Nations today will not see the light of day with the 114th Congress," Oklahoma Sen. Jim Inhofe told The Daily Caller News Foundation in an emailed statement. "This pledge is reflective of the promise President Obama made with China in December, which allows China to continue to expand its energy infrastructure and increase emissions through 2030 while American taxpayers and businesses foot the bill of his extremist global warming agenda," Inhofe said…"
http://dailycaller.com/2015/03/31/obama-china-global-warming-plan-to-the-un/
Obama pledges to cut emissions by 28 percent
"President Obama pledged Tuesday to cut U.S. greenhouse gas emissions by up to 28 percent by 2025, submitting the U.S. target for an international climate treaty. "The United States' target is ambitious and achievable, and we have the tools we need to reach it," wrote Obama senior adviser Brian Deese in a blog post on Medium. "The goal will roughly double the pace at which we're reducing carbon pollution through cost-effective measures using laws already on the books." In November, Obama struck a wide-reaching agreement with China to limit greenhouse gas emissions, prompting outcry from Republicans who said the president was overstepping his authority. Many scientists blame greenhouse gas emissions such as carbon dioxide for driving manmade climate change. The treaty is expected to be finalized in December. Most nations, however, have not offered an outline of how much they will cut emissions. The White House is framing the Obama action as a centerpiece of his legacy. "That's a big deal, and is yet another sign that we have the tools we need to tackle climate change head-on," Deese wrote. "The [International Energy Agency] attributed last year's flat-lining of carbon pollution from the energy sector to new policies in places like China, the EU and the United States — as we deploy more clean energy, use less dirty energy and use less energy overall, while still growing the economy and creating jobs."…"
http://www.washingtonexaminer.com/obama-pledges-to-cut-emissions-by-28-percent/article/2562302?custom_click=rss
Obama offers 28 percent emissions cut for UN climate treaty
http://thehill.com/policy/energy-environment/237454-obama-pledges-28-percent-emissions-cut-for-un-climate-pact
Obama Administration Submits Plan for Cutting Greenhouse Gases
Part of a major global effort to curb emissions of carbon dioxide; other economies that formally submitted are EU, Mexico, Norway, Switzerland and Russia
http://www.wsj.com/articles/obama-administration-submits-details-on-cutting-greenhouse-gases-1427813981
Obama administration, citing climate risks, plans steep cuts in greenhouse-gas pollution
http://www.washingtonpost.com/news/energy-environment/wp/2015/03/31/obama-administration-citing-climate-risks-plans-steep-cuts-in-greenhouse-gas-pollution/
Obama unveils blueprint to cut greenhouse gases
http://www.usatoday.com/story/news/nation/2015/03/31/obama-climate-change-blueprint-united-nations/70713680/
Obama's New Climate Change Plan in Two Charts
The president sends the UN a list of things he wants—and Republicans don't
http://www.bloomberg.com/news/articles/2015-03-31/obama-s-new-climate-change-plan-in-two-charts
White House: No Need for Congress in Climate Commitments to U.N.
"The Obama administration says it won't need Congress' help in its goals set for an international climate agreement, administration officials said. The United States on Tuesday submitted its carbon pollution goals, known as the Intended Nationally Determined Contribution, to the United Nations Framework Convention on Climate Change. Obama administration officials said the goals put the country in a leadership position on fighting climate change. The commitments made by the administration submitted to the U.N. can be done without new laws, White House senior adviser Brian Deese told reporters. "These are ambitious and achievable goals that can be done within existing legal authority," Deese said. Deese later added, "This can be done under the legal authority existing today that can be locked in before we leave office with the understanding these can be built upon." Last year's U.S. deal with China aimed to cut U.S. emissions by 26–28 percent below 2005 levels by 2025. The European Union also proposed a goal to cut their emissions 40 percent by 2030, while other countries have also submitted their goals to the U.N. Thus far, 60 percent of the global emissions are accounted for in the submitted goals. Emerging economies have also submitted goals, Deese said. Among the countries that have not are developed economies such as Japan, Canada and Australia. The revised U.S. target will double the pace of annual reductions of carbon pollution by the United States, according to the White House, from 1.2 percent per year over 2005 to 2020 to between 2.3 percent and 2.8 percent per year between 2020 and 2025. The goal is to achieve an economy wide reduction of 80 percent by 2050. These reflect the goals that the United States will take to the Paris climate talks in November. "This puts the U.S. in a leadership position going into the climate negotiations," the State Department's special envoy for climate change Todd Stern told reporters…"
http://www.theblaze.com/stories/2015/03/31/white-house-no-need-for-congress-in-climate-commitments-to-u-n/
Obama's CO2 Plan Will Only Avert 0.001° Of Warming A Year
"President Barack Obama formally submitted his plan to cut U.S. carbon dioxide emissions to the U.N. Tuesday and a climate scientists has already pointed out a glaring problem: The plan will have virtually no impact on global temperatures. Obama's carbon dioxide reduction plan commits the U.S. to 26 to 28 percent below 2005 levels by 2025 — a promise he made last year to secure a pledge from China to reduce its own emissions. But Obama's plan will only avert 0.001 degrees Celsius of global temperature rises a year, according to climate scientist Chip Knappenberger with the libertarian Cato Institute. Knappenberger notes that Obama's climate plan mirrors a scenario where the U.S. reduces carbon dioxide emissions 80 percent by 2050. Using this assumption, Knappenberger calculates that only about one-tenth of a degree of temperature rise will be averted by 2100. This breaks down to about a one-thousandth of a degree of averted temperature rise every year over the next century…"
http://dailycaller.com/2015/03/31/obamas-co2-plan-will-only-avert-0-001-of-warming-a-year/
McConnell warns countries against UN climate plan
"Senate Majority Leader Mitch McConnell (R-Ky.) told foreign countries to think twice before entering into the United Nations' climate pact. McConnell's statement came after the Obama administration submitted its plan to cut the United States' greenhouse gases as much as 28 percent as part of the international agreement. He called President Obama's submission "job-killing and likely illegal," and said that one of the main pillars of the United States' commitment — the Environmental Protection Agency's climate rule for power plants — is at risk since Congress and the Supreme Court have not weighed in on it. "Considering that two-thirds of the U.S. federal government hasn't even signed off on the Clean Power Plan and 13 states have already pledged to fight it, our international partners should proceed with caution before entering into a binding, unattainable deal," McConnell said in a Tuesday statement. McConnell has similarly warned states against complying with the EPA's climate rule, saying it's illegal and states should not enable the rule. The Sierra Club accused McConnell of trying to undermine the international negotiation and compared him to Senate Republicans who wrote a letter to Iran to undermine nuclear talks with that country. "Mitch McConnell has evidently stolen Tom Cotton's playbook for undermining American leadership in the face of international crises," John Coequyt, director of the group's climate programs, said in a statement. Sen. Jim Inhofe (R-Okla.) also blasted the Obama administration's commitment. "The Obama administration's pledge to the United Nations today will not see the light of day with the 114th Congress," he said in a statement…"
http://thehill.com/policy/energy-environment/237478-mcconnell-warns-countries-against-un-climate-plan
Kerry accused of exaggerating role as senator in early global warming hearings
"Secretary of State John Kerry is taking heat for exaggerating his role as a senator in organizing the chamber's first climate-change hearings. Questions about Kerry's repeated assertions that he helped organize and participated in the Senate hearings roughly 27 years ago resurfaced after a March 12 speech before the Atlantic Council, in Washington, D.C. "Climate change is an issue that is personal to me, and it has been since the 1980s, when we were organizing the very first climate hearings in the Senate," Kerry told the audience. "Al Gore, Tim Wirth and a group of us organized the first hearings in the Senate on this, 1988. We heard Jim Hansen sit in front of us and tell us it's happening now, 1988." The Washington Post fact-checker concluded that Kerry at least exaggerated about his involvement and — comparing his statements to recent tall tales by anchor Brian Williams — gave him four "Pinocchios." The paper concluded he likely didn't attend the June 23, 1988, hearing and perpetuated often-told details about the event that proved to be false. According to the Post, the March 12 speech was hardly the first time the tale was told.  The Post reported that Kerry in a 2007 Council of Foreign Relations speech, at a 2009 Senate hearing, in a 2010 Huffington Post story and in a 2014 Boston Globe profile said he and Gore, then a Tennessee senator and a fellow Democrat, were part of the first hearing or hearings. "In all of the statements, there is a common theme — Kerry and Gore, riding shotgun together, organizing the 'very first' Senate or Capitol Hill hearings on climate change," the newspaper wrote.  Whether Kerry participated in the first hearings is a matter of interpretation…"
http://www.foxnews.com/politics/2015/03/31/kerry-takes-heat-for-exaggerating-his-role-participation-as-senator-in-early/
Obama vetoes GOP bill to stop union election rules
"President Obama on Tuesday vetoed legislation that would undo new rules governing union elections that businesses oppose, saying they would give an advantage to unions during organizing drives. It was the second veto Obama has issued since Republicans took control of the Senate in January and the fourth of his tenure. The bill, passed by on mostly party-line votes by the House and Senate earlier in March, would prohibit the National Labor Relations Board from implementing a rule, issued in December, that would accelerate union elections at workplaces. In vetoing the bill, Obama called the rule a "modest but overdue" change to labor elections laws. "Unions historically have been at the forefront of establishing things like the 40-hour work week, the weekend, elimination of child labor laws, establishing fair benefits and decent wages," Obama said. "And one of the freedoms of folks here in the United States is, is that if they choose to join a union, they should be able to do so. And we shouldn't be making it impossible for that to happen." House Speaker John Boehner objected to the veto. "The NLRB's ambush election rule is an assault on the rights and privacy protections of American workers," Boehner said in a statement responding to the veto. "With his veto, the president has once again put the interests of his political allies ahead of the small business owners and hardworking Americans who create jobs and build a stronger economy." The legislation was favored by business groups, who argue that the rule would benefit union leaders and not businesses. Labor unions have pushed for the rule for a long time, which would require union workplace elections to take place within a two-week timeframe of the vote being authorized by the National Labor Relations Board. Currently, elections take several months or longer. The change gives business managers less time to campaign against labor organizing…"
http://www.washingtonexaminer.com/obama-vetoes-gop-bill-to-stop-union-election-rules/article/2562309?custom_click=rss
Obama's fourth veto protects unionization rules
"President Obama vetoed a congressional resolution seeking to overturn new unionization voting rules Tuesday, keeping in place procedures that will allow a more streamlined process for workers to vote to unionize. Republicans said those new rules would allow for "ambush elections," and tried to roll back the new National Labor Relations Board rule with a congressional resolution of disapproval. It's the second veto of the year for Obama, and the fourth of his presidency. More vetoes are sure to come: the White House has issued 17 specific veto threats on bills working their way through Congress, and several others still being drafted in committee. With Congress out of session for its Easter recess, Obama issued a "pocket veto" of the resolution. But as he's done twice before, he also sent the Senate a veto notice "to leave no doubt that the resolution is being vetoed." The resolution passed the Senate 53 to 46 and the House 232 to 186, with all Democrats and three Republicans voting no. Under the Congressional Review Act, Congress could still override the veto, although Republicans are well short of the two-thirds majorities necessary…"
http://www.usatoday.com/story/news/politics/2015/03/31/obama-nlrb-unionization-ambush-election/70718822/
Obama vetoes NLRB legislation
"President Obama vetoed a GOP-backed resolution Tuesday that would halt a National Labor Relations Board rule making it easier for workers to hold so-called "ambush" union-organizing elections, his second veto since Republicans took control of the Senate in January. The president said the congressional action would block "modest but overdue reforms to simplify" union elections. "Because this resolution seeks to undermine a streamline democratic process that allows American workers to freely choose to make their voices heard, I cannot support it," he said. Mr. Obama vetoed the resolution in the Oval Office, and invited news photographers to record the scene. Speaker John A. Boehner blasted the president's move. "The NLRB's ambush election rule is an assault on the rights and privacy protections of American workers," the Ohio Republican said. "With his veto, the president has once again put the interests of his political allies ahead of the small business owners and hardworking Americans who create jobs and build a stronger economy."…"
http://www.washingtontimes.com/news/2015/mar/31/obama-veto-nlrb-legislation/
NLRB 'Ambush Election' Rule Survives With Obama Veto
http://dailycaller.com/2015/03/31/nlrb-ambush-election-rule-survives-with-obama-veto/
Obama bill would ease tolling ban
"The $478 billion transportation bill that the Obama administration sent to Congress this week is reigniting a debate about increasing the use of tolls to pay for new infrastructure projects.  For the second year in a row, the administration included language in its infrastructure plan that would lift the ban on states placing tolls on existing highway lanes. The anti-tolling Alliance for Toll-Free Interstates (ATFI) said Obama's tolling proposal, part of a larger draft dubbed Grow America Act 2.0, should be a nonstarter with lawmakers. "The recycled plan to lift the ban on tolling existing interstates has aged horribly in the year since it was first offered," ATFI spokesman Julian Walker said in a statement to The Hill. "Tolling interstate lanes which drivers now freely access is an inefficient financing mechanism that is the worst possible approach to raising transportation revenue," Walker continued. "The idea has already been rejected by lawmakers, the public, and community leaders in the few states with a federal exception to the tolling prohibition."…"
http://thehill.com/policy/transportation/237455-obama-highway-bill-reignites-tolling-debate
YouGov poll: Heavy majority opposes Obama's idea of mandatory voting
"That's two polls in two days where opposition to one of President Overreach's schemes is north of 60 percent. Two weeks ago, he told an audience in Cleveland that the surest way to counteract big money in politics is to require voting by law. That's sort of true insofar as registered voters traditionally lean Democratic and will probably lean more so in the decades ahead as some older white voters are replaced by younger minority ones. If you force all registered voters to vote, you're all but assuring Democratic victories. That's Obama's real agenda, wrapped in the crowd-pleasing bow of neutralizing the evil rich's influence over elections. And that's what makes the result here sort of surprising. Why would Democrats oppose a mandate that would guarantee a Democratic stranglehold on government, at least in the near term? And yet they do, albeit very narrowly. Top line here shows the number who "strongly favor" mandatory voting, then "somewhat favor," "somewhat oppose," "strongly oppose," and "not sure."…"
http://hotair.com/archives/2015/03/31/yougov-poll-heavy-majority-opposes-obamas-idea-of-mandatory-voting/
You Tube 3, Mainstream Media 0. Welcome to Obama's new media reality. (Interesting chart)
"So far in 2015, President Obama has sat down for interviews with three YouTube stars, Vox, BuzzFeed, Huffington Post, Vice News and Jimmy Kimmel. Obama has not granted interviews to (among others) The Washington Post, the New York Times, the Wall Street Journal, the Associated Press or USA Today. Those decisions on who to talk to — and, as importantly, who not to talk to — reflect a broader Obama media strategy, employed throughout his time in office but accelerated in his second term. And that is, to put a priority on sitting down with newer outlets with younger and/or less politically minded viewers. The chart below, built by the one and only Philip Bump, makes that point. It's a diagram of the seating chart in the White House press briefing room — sort of a pecking order of media status — overlaid with a look at which outlets have gotten sitdowns with Obama so far this year. (The information on the interviews comes from CBS Radio's Mark Knoller, who, as I have said before, is a national treasure.)…"
http://www.washingtonpost.com/blogs/the-fix/wp/2015/03/31/how-barack-obama-is-accelerating-the-reshaping-the-media-landscape/?wprss=rss_national
GOP Sen. Gives Two Reasons for Not Impeaching Obama
"Sen. David Vitter (R-La.) said the reason for not impeaching President Barack Obama is that it would have two harmful effects: Both Vice President Joe Biden and former Secretary of State Hillary Clinton would become president. "What does it look like to have Joe Biden as president instead of Barack Obama?" Vitter said at a town hall meeting Monday, in response to a question from an audience member about impeachment, according to the Advocate in Louisiana. "I'll tell you what it looks like, it looks exactly the same. So what do we do the next time, impeach Joe Biden? OK let's impeach Joe Biden. What do you think the next presidential election looks like? Do you think that hurts Hillary? Because I don't. I think that elects Hillary. I think that elects Hillary for eight years."…"
http://www.theblaze.com/stories/2015/03/31/gop-sen-gives-two-reasons-for-not-impeaching-obama-joe-biden-and-hillary-clinton/
Facebook accused of tracking all users even if they delete accounts, ask never to be followed
http://www.independent.co.uk/life-style/gadgets-and-tech/news/facebook-accused-of-tracking-all-users-even-if-they-delete-accounts-ask-never-to-be-followed-10146631.html
Benghazi panel summons Clinton
"A House panel Tuesday formally requested Hillary Clinton to testify about the private server and email account she used while serving as secretary of state. Rep. Trey Gowdy, chairman of the Select Committee on Benghazi, sent a request to Clinton's personal attorney, David E. Kendall, requesting that Clinton appear before the committee no later than May 1 for a transcribed interview about the server and email. The request comes after Kendall told Gowdy that the server had been wiped clean and that it would be impossible to recover the 30,000 emails Clinton deleted last year. Gowdy, in his request to Kendall, also asked Clinton to "reconsider" her refusal to turn over the server to a neutral third party, which he called "highly unusual, if not unprecedented." Clinton said she only deleted personal emails and turned over every work-related message to the State Department, which is reviewing the data to filter out classified information. "Because of the Secretary's unique arrangement with herself as it relates to public records during and after her tenure as Secretary of State." Gowdy wrote, "this Committee is left with no alternative but to request Secretary Clinton appear before this Committee for a transcribed interview to better understand decisions the Secretary made relevant to the creation, maintenance, retention, and ultimately deletion of public records.".."
http://www.washingtonexaminer.com/article/2562301
BENGHAZI COMMITTEE FORMALLY SUMMONS HILLARY OVER EMAIL SCANDAL
http://www.breitbart.com/big-government/2015/03/31/benghazi-committee-formally-summons-hillary-over-email-scandal/
Hillary Clinton withheld information from Congress. Now what does Congress do?
"On September 20, 2012, just nine days after the terrorist attacks on the U.S. diplomatic facility in Benghazi, Libya, the House Government Oversight Committee sent a letter to Secretary of State Hillary Clinton requesting that she turn over "all information … related to the attack on the consulate." About two weeks later, on October 2, 2012, Clinton responded, saying she would cooperate fully with the investigation into what went wrong in Benghazi. "We look forward to working with Congress and your committee as you proceed with your own review," Clinton told committee chairman Rep. Darrell Issa. "We are committed to a process that is as transparent as possible, respecting the needs and integrity of the investigations underway. We will move as quickly as we can without forsaking accuracy." We now know that that statement was not true. We know because Hillary Clinton herself told us…"
http://www.washingtonexaminer.com/hillary-clinton-withheld-information-from-congress.-now-what-does-congress-do/article/2562278
Those 'lost emails' aren't always so lost
"House Select Committee on Benghazi Chairman Trey Gowdy said Tuesday it may still be "technically possible" to retrieve thousands of emails to and from former Secretary of State Hillary Clinton on the private server her lawyer said was "wiped clean." Clinton used a private email account and server located in her New York residence to conduct official government business throughout her tenure as the nation's chief diplomat. David Kendall, her lawyer, told Gowdy Friday that the emails are no longer accessible by the server's cleaning. Multiple federal laws and regulations require all federal employees to provide copies of all their emails and text messages concerning official business that are sent on private email accounts to be copied to their employing agency for preservation. Clinton is only the most recent of a number of public figures to become embroiled in scandals in which their emails were declared lost as congressional investigators closed in on them. Sometimes those "lost" emails have been recovered…"
http://www.washingtonexaminer.com/those-lost-emails-arent-always-so-lost/article/2562316
REP. DUCKWORTH, TOP DEM RECRUIT, DEMANDS HILLARY TESTIFY
Rep. Tammy Duckworth (D-IL) says Hillary Clinton should testify before the special select committee examining the tragedy in Benghazi. Duckworth added she would hold former Secretary of State Hillary Rodham Clinton "accountable" for erasing emails from her personal server. Duckworth's strong stand may be a matter of political expediency. She's running for U.S. Senate, for a seat Democrats would probably need to take if they hope to reclaim the majority in the elections in 2016. She is challenging first-term Senator Mark Kirk (R-IL), a former military intelligence officer. Duckworth herself is a veteran of the Iraq War. Duckworth's statement is one of the first signs Democrat politicians may have to separate themselves from Hillary Clinton and the controversy over her email while she was Secretary of State. That such a high-profile Democrat recruit, facing election in 2016, would distance herself from Clinton indicates growing worry within the party about the impact of the scandal on their election prospects. Duckworth went even further than demanding that Clinton testify and said that Clinton "had to have been emailing classified documents" on her private email server while she led the State Department…"
http://www.breitbart.com/big-government/2015/03/31/rep-duckworth-top-dem-recruit-demands-hillary-testify/
CONFIRMED: HILLARY CLINTON LIED ABOUT NOT WANTING TO CARRY TWO EMAIL DEVICES
"Are you dead-end Hillary Clinton supporters a bit disturbed that everything she said in her email scandal press conference was a lie? Granted, nobody with two sparking neurons to think with believed her absurd claim that she created her insecure, illegal private mail server to save herself the inconvenience of carrying two cell phones.  The problem is that loyal service to Her Imperious Majesty requires Democrats to pretend to believe it, and that's impossible now. It was always very difficult to accept the mandated pretense, because in previous remarks and in her book, Clinton talked about carrying multiple devices. She's rhapsodized about her love of Apple products, but she's been photographed ostentatiously waving a Blackberry around. However, the loyal Democrat drone could pretend not to be aware of that evidence, or claim to believe Clinton was gently fibbing when she talked about lugging multiple Apple devices around, in an effort to curry favor with left-leaning Apple execs and their left-leaning customers. That's all over now, because the Associated Press has obtained documents conclusive proving that "Hillary Rodham Clinton emailed her staff on an iPad as well as a BlackBerry while secretary of state, despite her explanation she exclusively used a personal email address on a homebrew server so that she could carry a single device." (Is it just me, or does it seem like the media trots out "Rodham" more frequently when they're uncomfortable with one of her scandals? Even the dismissive laughter over at MSNBC is beginning to sound strained and nervous, as Clinton-friendly media concedes there is no way to spin this as a trivial non-story.) Furthermore, for those of you worried about Clinton's corruption jeopardizing national security, the AP found an instance of the SecState replying to an illegally concealed work-related email as if it were one of those personal emails she claims she didn't have to pass along to the government and public. Gee, you don't suppose she might have made a few similar mistakes when deciding which emails were "personal" and could be safely deleted, do you?…"
http://www.breitbart.com/big-government/2015/03/31/confirmed-hillary-clinton-lied-about-not-wanting-to-carry-two-email-devices/
Elizabeth Warren 'surprised' Hillary used her personal email
http://pagesix.com/2015/03/31/elizabeth-warren-surprised-hillary-used-her-personal-email/
Ohio Governor Kasich Seriously Considers Presidential Run
"Republican Gov. John Kasich said Monday he'll decide soon whether to make a run for the White House in 2016, saying he knows he would need to act swiftly to raise money and organize a campaign. He said he's trying to decide, "Is this what the Lord really wants me to do with my life?" Even though he's a man who isn't afraid to talk about his Christian faith, he doesn't expect a direct answer from God, of course. The decision, Kasich said, falls more along the lines of "how do I see my responsibility at this point in my lifetime." With fundraising and grassroots-organizing looming, he acknowledged, "There are political realities in making the decision." Kasich is visiting early primary states — New Hampshire last week, South Carolina in April — to promote a federal balanced-budget initiative, long his passion, and tout his fiscal turnaround of Ohio since taking office in 2011. "Talking about how we did our successes and reforms, as a whole, is what leadership is all about and is what is attracting people to what I have to say," Kasich told the Tribune-Review. Three months into his second term, Kasich has an impressive track record to show voters. His "Blueprint for a New Ohio," a $72 billion, biennial budget proposed to lawmakers in February, emphasizes Medicaid reforms, health care, human services and education. With a projected cost of $18.5 billion next year, Medicaid accounts for 52.8 percent of Ohio's operating budget. During his first term, Kasich closed an $8 billion inherited shortfall and rebuilt the state's rainy-day fund from just 89 cents to $1.5 billion, according to the Kaiser Family Foundation. The nonprofit organization noted in an August report that Ohio, with more than 11 million residents, is "a diverse testing ground for health care reform." Now Kasich proposes cutting income taxes by 23 percent over two years but raising taxes on sales, tobacco, shale-gas drillers and some businesses. His plan talks about "transformational policies" to reduce joblessness, poverty, drug addiction and mental illness. These issues "face everyone's communities, and I think that it is a place where Republicans sometimes fall short," he said. "When I look around and I see people who are mentally ill or drug-addicted in our prisons, or working people struggling to give their kids decent things, I want to try … to help them be successful," he said. "… But we can get stuck in just the idea of helping. We have to bring about personal responsibility."…"
http://www.realclearpolitics.com/articles/2015/03/31/ohio_governor_kasich_seriously_considers_presidential_run__126103.html
Former President endorses Strickland in Ohio Senate race
"Former President Bill Clinton threw his heavyweight endorsement Tuesday behind former Gov. Ted Strickland's U.S. Senate bid while Strickland's Democratic primary opponent made clear he's not ready to back away. Strickland has long ties to the Clintons and was a leading supporter of Hillary Rodham Clinton in her 2008 Ohio presidential primary victory over Barack Obama. The early endorsement comes with Cincinnati Councilman P.G. Sittenfeld also seeking the Democratic nomination in a primary more than a year away. It's another signal of the importance to both major parties of the race for the seat held by Republican U.S. Sen. Rob Portman. Portman, a veteran congressman and former Bush White House budget chief and U.S. trade representative, has been piling up campaign funds and Republican backing for months for his re-election effort. The race could be pivotal in the Democratic bid to win back a Senate majority while potentially affecting the presidential race in the swing state that assuredly would be important to Hillary Clinton if she is the Democratic nominee…."
http://www.wlwt.com/news/former-president-endorses-strickland-in-ohio-senate-race/32106910
Jeb Bush, Scott Walker lead competitive GOP presidential field in New Hampshire
http://www.washingtontimes.com/news/2015/mar/31/jeb-bush-scott-walker-lead-competitive-gop-preside/?utm_source=RSS_Feed&utm_medium=RSS
Liberal Dems, GOP cling to hope Warren runs for president
"Republicans and liberal Democrats have something in common: Both are trying to keep alive the prospect that Massachusetts Sen. Elizabeth Warren will run for president. Warren isn't playing along, making the rounds this week to — yet again — insist she's not interested in the White House. People on both sides have a vested interest in clinging to a dream that is all but certain to remain in the realm of fantasy. The left flank of the Democratic Party wants Warren to challenge Hillary Rodham Clinton in the primary race, or at a minimum, get Clinton to adopt Warren's tough-on-Wall Street agenda. Republicans view a Warren candidacy as a way to sow division among Democrats and boost their own fundraising. Neither side seems to care much that Warren has repeatedly insisted that she doesn't plan to run for president and is not taking any of the necessary steps to lay the groundwork. That has been the message as Warren conducts a media blitz this week surrounding the paperback release of her memoirs. "No, I'm not running and I'm not going to run," Warren said Tuesday on NBC's "Today" show. "I'm in Washington. I've got this really great job and a chance to try to make a difference on things that really matter." Asked if she would categorically rule out a campaign, she responded, "I'm not running." A draft-Warren group organized by the liberal MoveOn.org said Monday that labor leader Larry Cohen and environmentalist Annie Leonard were joining the movement to push the senator to run. The announcement came days after Texas land commissioner George P. Bush, son of former Florida Gov. Jeb Bush, sought donations for his father's Right to Rise PAC to send a message to "Hillary and Elizabeth Warren."…"
http://cnsnews.com/news/article/liberal-dems-gop-cling-hope-warren-runs-president
Elizabeth Warren: 'I'm Not Running'
"Sen. Elizabeth Warren (D-Mass.) said decisively Tuesday morning that she will not run for president in 2016. "No, I'm not running and I'm not going to run," Warren said on NBC's "Today." "I'm in Washington, I've got this really great job and a chance to try make a difference on things that really matter."…"
http://www.theblaze.com/stories/2015/03/31/elizabeth-warren-im-not-running/
HILLARY LOSING SUPPORT IN SWING STATES DUE TO EMAIL SCANDAL–TRAILS RAND PAUL IN PA
"Hillary Clinton's private emails scandal is costing her support among voters in three key presidential swing states (Florida, Pennsylvania, Ohio), and she now trails Sen. Rand Paul (R-KY) in blue Pennsylvania. Clinton also trails former Florida Governor Jeb Bush in Florida as voters in swing states do not view her has honest and trustworthy, according to a new Quinnipiac poll.
The poll found that 50% of Florida's voters, 46% of Ohio's voters, and 49% of Pennsylvania's voters do not view Clinton as "honest and trustworthy" while 41% of Florida's voters, 47% of Ohio's voters and 44% of Pennsylvania's voters do. "A red flag in blue state Pennsylvania. Hillary Clinton, seemingly invincible before the e-mail scandal, ends up tied with Rand Paul," said Tim Malloy, assistant director of the Quinnipiac Poll. In Pennsylvania, Paul, who trailed Clinton 53%-34% in February, now leads her 45% to 44%. Clinton's favorability rating in the state is barely positive–48% to 47%–down from 55%-38% just a month ago. Fifty-two percent of voters in Pennsylvania think her email scandal is a problem and 41% are less likely to vote for her because of it. In Ohio, 51% of voters think her email scandal is a problem and 36% of independent voters are less likely to vote for her because of it. Clinton still leads the GOP field, though, in the important swing state. In Florida, Clinton now trails Jeb Bush 45%-42% after leading him 44% to 43% last month. Clinton's favorability rating in the state is 49%-46%, down from her 14-point net positive rating (53%-39%) last month. Fifty-one percent of Florida voters think Clinton's email scandal is "very" or "somewhat" important to their vote and 38% say they are less likely to vote for Clinton because of it. Quinnpiac surveyed voters in the three states from March 17-18, and the margin of error for each state is +/- three percent…"
http://www.breitbart.com/big-government/2015/03/31/hillary-losing-support-in-swing-states-due-to-email-scandal-trails-rand-paul-in-pa/
Harry Reid talks 2016: Which Republican does he want to lose?
http://onpolitics.usatoday.com/2015/03/31/harry-reid-president-bush-cnn/
Reid Has 'No Regrets' Lying About Romney Taxes: 'Romney Didn't Win, Did He?' [VIDEO]
"In an exclusive interview with CNN's Dana Bash, departing Democratic Senate Minority Leader Harry Reid said he had no regrets about lying on the Senate floor that Republican Mitt Romney hadn't paid his taxes in 12 years, because in the end, "Romney didn't win." Bash noted in the narration that Reid accused Romney "with no evidence" of having not paid any taxes, and also attacked the Koch brothers on the Senate floor. "No, I don't regret that at all," Reid responded. "The Koch brothers, no one would help me. They were afraid the Koch brothers would go after them." "So no regrets about Mitt Romney, about the Koch brothers?" Bash pushed. "Some people would even call it McCarthyite." "Well, they call it whatever they want," he said with the faintest hint of a smile. "Romney didn't win, did he?"…"
http://dailycaller.com/2015/03/31/reid-has-no-regrets-lying-about-romney-taxes-video/
US-Cuba Relations: Stage Set for Historic Meeting Between Obama and Castro
"The United States and Cuba are set to mark an historic milestone next week with President Obama and Cuban President Raul Castro poised to share the stage at the upcoming Summit of the Americas in Panama. It will be the first scheduled meeting between leaders of the two countries in nearly 60 years. In advance of the historic meeting, "Power Players" sat down with Josefina Vidal, the head diplomat representing Cuba in negotiations with the United States in the months following President Obama's announcement in December that the U.S. would normalize relations with the Communist island. In what she described as a "new era" of relations between the two neighboring countries, Vidal said one of the biggest challenges is to move beyond the distrust that was built over 54 years of severed ties. "We still have to overcome it, so it's a process," Vidal said, "because we haven't had that confidence for many years … But the idea is to get there." While President Obama has publicly stated that one of the United States' primary goals in engaging anew with Cuba is to more directly affect change in the Communist country that the U.S. government says is riddled with human rights abuses, Vidal said she does not view the stated American goal as a threat. "We know that this is the way the United States government presents its policy toward Cuba, but what we believe is that we can respect each other's differences and at the same time work together on issues of common interest as neighbors," Vidal said. "The best way to achieve this kind of new relationship is that we both open up," Vidal added. It's a perspective shared by former Cuban president Fidel Castro, Vidal said, while qualifying with a laugh that he has "many reasons to have suspicions" of the U.S. government…."
http://abcnews.go.com/Politics/us-cuba-relations-stage-set-historic-meeting-obama/story?id=30028138
White House: Iran Talks Will Likely Continue Past Midnight Deadline
"Hours away from the Iran nuclear negotiations deadline, White House spokesman Josh Earnest said talks will likely go past midnight. "They will continue conversations tomorrow if conversations continue to be productive," Earnest told reporters Tuesday afternoon. He later added, "It does not make sense to end the talks based on this deadline." Extending the talks is contingent on whether the parties are making progress toward the finish line, Earnest said. He was not clear on whether President Barack Obama is willing to walk away, and at what point. The March 31 deadline was already extended from last November. "It's time for Iran to make serious decisions," Earnest said, or Obama will have to move on. Earnest said March 31 is an "arbitrary deadline," but a "serious one nonetheless." He would not rule out a military solution, but stressed that "intrusive inspections" would grant the U.S. more insight into Iran's nuclear program than a military solution…"
http://www.theblaze.com/stories/2015/03/31/white-house-iran-talks-will-likely-continue-past-midnight-deadline/
No nuke agreement yet: Iran talks push past deadline
http://bigstory.ap.org/article/cda4e341054649f2bf027ebf37b93fa3/differences-persist-deadline-day-iran-nuke-talks
With nuclear negotiations set to extend past deadline, Iran provokes U.S. Naval assets
"President Barack Obama and his administration have repeatedly asserted that the final deadline for a framework nuclear agreement with Iran was set in stone. "We very much believe we can get this done by the 31st," a senior official aboard Secretary of State John Kerry's plane told reporters last week. "We see a path to do that." According to multiple reports, however, the prospect of intractable differences leading to the failure of the latest round of negotiations remained a distinct possibility. "In Iran talks, failure is an option," Politico reported on Monday. "Officials and officials still worry that the nuclear talks might fall apart before a final deal is sealed, with dangerous and unpredictable results." For many, including congressional Republicans, this adherence to a firm March 31 deadline for a framework has made little sense. An interim arrangement with Iran remains in place until June, when the final terms of a new deal are supposed to be completed. With Iran talks entering the final stages and no clear resolution to a variety of unresolved sticking points on the horizon, P5+1 negotiators in Switzerland are conceding that talks might continue past the March 31 deadline and into April…"
http://hotair.com/archives/2015/03/31/with-nuclear-negotiations-set-to-extend-past-deadline-iran-provokes-u-s-naval-assets/
First on CNN: Iranian aircraft buzzed Navy helicopter in Persian Gulf
http://www.cnn.com/2015/03/31/politics/iran-aircraft-buzzes-navy-helicopter-persian-gulf/index.html
Iran Refuses to Give Up Core Nuke Materials
Iran backs away from key concession as talks hit deadline
http://freebeacon.com/issues/iran-refuses-to-give-up-core-nuke-materials/
OBAMA ADVISER ON IRAN WORKED FOR PRO-REGIME LOBBY
http://www.breitbart.com/national-security/2015/03/31/obama-adviser-on-iran-worked-for-pro-regime-lobby/
APRIL FOOL'S DAY ACCORD: IRAN DEAL REACHED, DETAILS TO FOLLOW
"After a marathon negotiating session that stretched into the wee hours of Wednesday morning, April 1–hours after the official deadline–the parties gathered in Lausanne, Switzerland reached a tentative deal on Iran's nuclear program. Russian media, according to AFP, quoted Russian Foreign Minister Sergey Lavrov: ""One can say with relative certainty that we at the minister level have reached an agreement in principle on all key aspects of the final settlement of this issue, which will be put on paper in the coming hours or perhaps within one day." (Lavrov was also seen relaxing at the bar.)"
http://www.breitbart.com/national-security/2015/03/31/april-fools-day-accord-iran-deal-reached-details-to-follow/
IRAN NEGOTIATOR: US, INTERNATIONAL SANCTIONS AGAINST IRAN HAVE BEEN 'RESOLVED'
http://www.breitbart.com/national-security/2015/03/31/iran-negotiator-us-international-sanctions-against-iran-have-been-resolved/
WH spokesman: Obama won't sign bad Iran deal
http://www.usatoday.com/story/news/nation/2015/03/31/obama-iran-nuclear-talks-josh-earnest-switzerland/70727554/
Flashback: Obama: Iran Only Wants 'Defensive' Nukes
http://www.nationalreview.com/corner/416229/flashback-obama-iran-only-wants-defensive-nukes-joel-gehrke
Iran deal will allow nuclear breakout in less than a year – Netanyahu
https://ca.news.yahoo.com/iran-deal-allow-nuclear-breakout-less-netanyahu-150932041.html
Andrea Mitchell: Iran deal is Obama's last chance to score a foreign policy success
http://www.washingtonexaminer.com/andrea-mitchell-iran-deal-is-obamas-last-chance-to-score-a-foreign-policy-success/article/2562346?custom_click=rss
Why Obama Is The Wrong President To Make A Nuclear Deal With Iran
"A new Pew Research Center poll released on Monday reveals that more Americans approve of talks with Iran for the purpose of restricting or ending Iran's ability to build a nuclear weapon than disapprove of the negotiations. That conclusion is seconded by a Washington Post-ABC News poll out this morning which finds that Americans favor such a deal by a 2-1 margin. While these results would lead one to believe that such a desire on the part of the public would provide the President with all the support needed to pull off a deal, things get far murkier when digging into the opinions of the Americans surveyed. It turns out that while the majority of us may want a deal, we also do not believe the Iranians are serious about making a deal. Even worse for the administration, only 29 percent of those polled believe that President Obama should have the final say on whether or not we make a deal with Iran, as the overwhelming majority prefer that Congress have the final vote on the subject…"
http://www.forbes.com/sites/rickungar/2015/03/31/why-obama-is-the-wrong-president-to-make-a-nuclear-deal-with-iran/
Obama administration ends long hold on military aid to Egypt
http://www.washingtonpost.com/world/national-security/obama-administration-ends-long-hold-on-military-aid-to-egypt/2015/03/31/6f528c2c-d7d6-11e4-8103-fa84725dbf9d_story.html?wprss=rss_national