News Briefing for Tuesday, November 11, 2014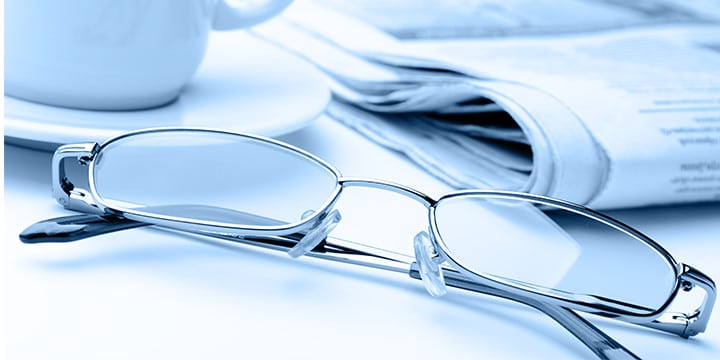 HEALTHCARE:
Obama administration predicts significantly lower health-care enrollment
"The Obama administration predicted Monday that the number of people with health coverage through the Affordable Care Act's insurance marketplaces will be significantly lower by the end of next year than previous government estimates. Health and Human Services Secretary Sylvia Mathews Burwell announced that, by the end of 2015, 9 million to 9.9 million Americans probably will be in health plans sold through the federal and state insurance exchanges created under the health-care law. The administration's expectations are as much as roughly 30 percent beneath the most recent prediction of the Congressional Budget Office — that 13 million people will have health coverage through these exchanges next year. The discrepancy revives questions about the pace of progress on a central mission of the law — to widen Americans' access to affordable insurance — and how well the administration and its allies will be able to keep customers who already have bought marketplace health plans and attract new ones. The new figures mark the first time that the administration has shared publicly its view of how popular the marketplaces' health plans, which began to provide coverage in January, will prove after their first two years. The figures are based on an analysis by HHS researchers that considered how long it took Americans to flow into other public health insurance programs when they were new, how many people will stay in health plans sold through insurance exchanges and how many uninsured people will gravitate to the new marketplaces. HHS officials also said Monday that of the 8 million people who bought health plans by this past spring for the first year of coverage under the law, 7.1 million remained in them as of mid-October. Of those who left, some had stopped paying their monthly insurance premiums, and 112,000 were immigrants dropped by the government because they had not proved that they were eligible."
http://www.washingtonpost.com/blogs/wonkblog/wp/2014/11/10/obama-administration-predicts-significantly-lower-health-care-enrollment/
U.S. releases low 2015 Obamacare enrollment forecast
http://www.chicagotribune.com/business/sns-rt-us-usa-healthcare-enrollment-20141110-story.html
HHS: New Obamacare Enrollments Will Be One Third of What CBO Projected
http://www.nationalreview.com/corner/392432/hhs-new-obamacare-enrollments-will-be-one-third-what-cbo-projected-patrick-brennan
Obamacare and the low expectations game
http://www.politico.com/story/2014/11/hhs-obamacare-enrollment-2015-112746.html
HHS lowers Obamacare enrollment projections
http://www.washingtonexaminer.com/hhs-lowers-obamacare-enrollment-projections/article/2555982?custom_click=rss
Officials Drop Expectations for Obamacare Enrollment by 4 Million
http://www.theblaze.com/stories/2014/11/10/officials-drop-expectations-for-obamacare-enrollment-by-4-million/
Obama Administration Slashes Next Year's Obamacare Enrollment Expectations
http://dailycaller.com/2014/11/10/hhs-slashes-next-years-obamacare-enrollment-expectations/
Administration dials back goal for ObamaCare sign-ups
http://www.foxnews.com/politics/2014/11/10/administration-dials-back-goal-for-health-law-sign-ups/
2015's estimate Obamacare enrollment figures revised down… way, way down
http://hotair.com/archives/2014/11/10/2015s-obamacare-enrollment-revised-down-way-way-down/
​HHS releases new estimate for 2015 Obamacare enrollment
http://www.cbsnews.com/news/hhs-releases-new-estimate-for-2015-obamacare-enrollment/
ObamaCare Enrollment Goal Slashed; Premiums To Rise
"The Obama administration on Monday sought to curb any enthusiasm about prospects for the second year of ObamaCare enrollment. Just 9 million to 9.9 million people will be enrolled by the end of 2015, the Department of Health and Human Services predicted. That's far below an earlier Congressional Budget Office projection of 13 million. Instead of a near-doubling of the exchange population projected by CBO, the White House's estimate amounts to a 25%-40% increase vs. the newly disclosed 7.1 million tally as of October. HHS pointed to consumer surveys, some of which suggest limited awareness of the coming enrollment period from Nov. 15 through Feb. 15, as well as the first year's experience. One factor that should spur ObamaCare enrollment is a higher individual-mandate tax penalty in 2015. It will rise from $95 per person or 1% of taxable income (above the filing threshold), whichever is greater, to $325 or 2% of taxable income. Because many people won't file 2014 taxes until after the open-enrollment season, the tax penalty could take another year to approach its full impact, though that projection wasn't part of the administration's case. White House budget prognosticators have been known to predict the worst, so it's possible that the lower enrollment target is a bid to manage expectations. Rate Shock 2015. Of the 7.1 million now enrolled, HHS estimated that 5.9 million would re-enroll for 2015. New enrollees would come from the uninsured and the off-exchange market, where people who earn too much to get subsidies can shop for ObamaCare-compliant plans. One factor that may dampen renewals is that a number of last year's lowest-cost providers on the various exchanges, who not surprisingly attracted the most enrollees, are raising their prices significantly in 2015. If people don't actively shop around, the rate quote that they get in the mail from their current provider may turn them off. And even those who visit Healthcare.gov are likely to encounter higher rates than were available in 2014. Although open enrollment doesn't start until Saturday, HHS has begun letting customers browse plans and prices available in 36 states that will use the federal exchange. An IBD analysis of rates in the largest city in 34 states (excluding Nevada and Oregon, which are new to Healthcare.gov) found that for a 27-year-old earning 250% of the poverty level, the lowest-cost bronze plan, including any subsidies, would rise an average 7%. The lowest-cost silver plan in these 34 cities would rise an average 9%, while the cheapest unsubsidized catastrophic policy would jump almost 18%.
Excluding subsidies, the lowest-cost bronze plan will rise 3%, and the cheapest silver plan will go up 4%, on average. The after-subsidy premium cost increase of the cheapest bronze and silver plans has to do with how the subsidies are calculated. As income rises, even just to match inflation, the amount paid in premiums before subsidies kick in goes up.
Further, individuals will pay more for the cheapest plans, after subsidies, if the second-lowest-cost silver plan premium increases less — or falls more — than premiums for the lowest-cost silver and bronze plans. In 11 of the 34 cities, the subsidized lowest-cost bronze premium will rise by double digits, but the subsidized rate will be flat or negative in nine of the cities."
http://news.investors.com/politics-obamacare/111014-725782-obamacare-2015-enrollment-targets-cut-premiums-to-rise.htm?ven=rss&utm_source=feedburner&utm_medium=feed&utm_campaign=Feed:%20PoliticRss%20(Politic%20RSS)
Obamacare Architect: Yeah, We Lied to The "Stupid" American People to Get It Passed
"Meet Jonathan Gruber, a professor at MIT and an architect of Obamacare. During a panel event last year about how the legislation passed, turning over a sixth of the U.S. economy to the government, Gruber admitted that the Obama administration went through "tortuous" measures to keep the facts about the legislation from the American people, including covering up the redistribution of wealth from the healthy to the sick in the legislation that Obamacare is in fact a tax. The video of his comments just recently surfaced ahead of the second open enrollment period for Obamacare at Healthcare.gov.  "You can't do it political, you just literally cannot do it. Transparent financing and also transparent spending. I mean, this bill was written in a tortured way to make sure CBO did not score the mandate as taxes. If CBO scored the mandate as taxes the bill dies. Okay? So it's written to do that," Gruber said. "In terms of risk rated subsidies, if you had a law which said that healthy people are going to pay in, you made explicit healthy people pay in and sick people get money, it would not have passed. Lack of transparency is a huge political advantage. And basically, call it the stupidity of the American voter or whatever, but basically that was really really critical to get for the thing to pass. Look, I wish Mark was right that we could make it all transparent, but I'd rather have this law than not."
http://townhall.com/tipsheet/katiepavlich/2014/11/10/obamacare-architect-yeah-we-lied-to-the-stupid-american-people-n1916605?utm_source=thdailypm&utm_medium=email&utm_campaign=nl_pm
Video: ObamaCare architect brags about lack of transparency in law
http://hotair.com/archives/2014/11/10/video-obamacare-architect-brags-about-lack-of-transparency-in-law/
Obamacare Architect: We Passed the Law Thanks to the 'Stupidity of the American Voter'
http://www.theblaze.com/stories/2014/11/10/obamacare-architect-stupidity-of-the-american-voter-was-critical-to-passing-the-law/
Obamacarian Says American Voters are Stupid
http://www.nationalreview.com/human-exceptionalism/392419/obamacarian-says-american-voters-are-stupid-wesley-j-smith
Obamacare Architect: 'Stupidity of the American Voter' Made Obamacare Possible
http://www.nationalreview.com/corner/392423/obamacare-architect-stupidity-american-voter-made-obamacare-possible-joel-gehrke
Obamacare Architect: "Lack Of Transparency Is A Huge Political Advantage"
http://www.realclearpolitics.com/video/2014/11/10/obamacare_architect_lack_of_transparency_is_a_huge_political_advantage.html
Full video: Obamacare architect's stunning, candid remarks about the 'stupidity' of voters
http://www.washingtonexaminer.com/full-video-obamacare-architects-stunning-candid-remarks-about-the-stupidity-of-voters/article/2555985?custom_click=rss
Obamacare Architect Says Lack of Transparency Was a Big Political Advantage
http://www.breitbart.com/InstaBlog/2014/11/10/Obamacare-Architect-Says-Lack-of-Transparency-Was-a-Big-Political-Advantage
ObamaCare architect says lack of transparency helped law pass, cites 'stupidity of the American voter'
http://www.foxnews.com/politics/2014/11/09/obamacare-architect-lack-transparency-was-key-because-stupidity-american/
ACA Architect: 'The Stupidity Of The American Voter' Led Us To Hide Obamacare's True Costs From The Public
http://www.forbes.com/sites/theapothecary/2014/11/10/aca-architect-the-stupidity-of-the-american-voter-led-us-to-hide-obamacares-tax-hikes-and-subsidies-from-the-public/
U Penn Deletes Video Of Obamacare Architect Insulting American Voters
"The Daily Caller's Patrick Howley reported Sunday that Obamacare architect Jonathan Gruber had said at the University of Pennsylvania's 24th Annual Health Economics Conference that it was a good thing that Americans never realized what was in the Affordable Care Act, because "the stupidity of the American voter" would have otherwise killed the law. But for unexplained reasons, the University of Pennsylvania has pulled its video of the event, which took place in October of 2013. "This video has been removed by the user," a message now reads. "Sorry about that." The video is still embedded on the conference page, but playing the video gives a similar error message. One person who was angry to hear of the apparent cover-up was Bloomberg columnist Megan McArdle. "This is pretty shocking behavior by my alma mater," she tweeted, "Why would @Penn pull down a public video that has political implications?" Phil Kerpen, president of the organization that first found the video, American Commitments, also claimed that the Ivy League university refused to give Fox News permission to use the video."
http://dailycaller.com/2014/11/10/u-penn-deletes-video-of-obamacare-architect-insulting-american-voters/
Obamacare horror stories creep up with more Americans being tricked than treated
"As the November 2014 election nears, October Obamacare horror stories creep and radiate wicked truths: throughout the population, even those who originally supported the idea of the Affordable Care Act, people are discovering the malicious plan, as hatched, is not doing what it was disguised to do.Although the cast of usual characters, like the sympathetic mainstream media, congressional leadership and all the president's men and women have done everything they can to keep their fingers in the dike, the damn thing is leaking profusely. America was delivered a masqueraded evil that is fast driving up costs and eroding the quality of healthcare. Just last month, the largest insurance company with the lowest rates and most sign-ups (59 %) for the Obamacare health exchange in Minnesota, PreferredOne Health Insurance, announced they are pulling out because the government health plan is "not sustainable" in 2015. Steve Peterson, a spokesman, said that offering coverage through this system is "not administratively and financially sustainable going forward." "PreferredOne has now discovered that Obamacare is broken and can't possibly work," the president of Citizens' Council for Health Freedom (CCHF) Twila Brase stated. "Even with the $25 billion reinsurance scheme to redistribute dollars between health plans that was put in place to keep premium prices low until enrollment for 2017, conveniently after the 2016 Presidential election." "This is undoubtedly what happens when we depend on the government for health care coverage—we lose it," said Brase. "Those who enrolled through PreferredOne must either change their Obamacare coverage in 2015 or stay with PreferredOne and lose any subsidies." "Minnesotans are now faced with fewer healthcare choices, some will lose their plans for a second time, and families will be hurt," state Sen. Michelle Benson (R) said. One of the most embarrassing events was practically covered up in the media when, in an October 2013 speech, Obama mentioned Jessica Sanford, the Washington state single mother who signed up for Obamacare for just $169 a month. Oops. Not true. Another Obama Boo-Boo. She soon discovered the lowest she was being forced to pay was $324 per month. She dropped out quickly and now faces a fine on his tax returns for not having insurance. Physicians, hospitals and health care providers aren't the only ones confused by Obamacare. On July 22, 2014 the U.S. Court of Appeals for the District of Columbia Circuit ruled the feds should not be providing subsidies for health insurance premiums in states that use Healthcare.gov. On that same day, the U.S. Court of Appeals for the Fourth Circuit upheld the existing practice of permitting premium subsidies for those purchasing health insurance in either the federal marketplace or a state exchange."
http://www.examiner.com/article/obamacare-horror-stories-creep-up-with-more-americans-being-tricked-than-treated
L.A. TIMES: LATINOS AVOID OBAMACARE FOR FEAR OF RELATIVES BEING DEPORTED
http://www.breitbart.com/Breitbart-California/2014/11/10/Latinos-Avoid-Obamacare-for-Fear-of-Relatives-Being-Deported
Now That The Election Is Over, You Can Check HealthCare.gov Prices
"HealthCare.gov is now up and running, giving customers just five days to check premium prices before the open enrollment period begins Saturday. The updated website was supposed to launch Friday for window shopping only, but was delayed until late Sunday night. Customers can browse plans, look at prices and estimate their premium subsidies, but can't purchase a plan until open enrollment begins Nov. 15 and lasts just three months — half the length of last year's. Health and Human Services principal deputy administrator Andy Slavitt told reporters Sunday that the window shopping function "has been ready for a while," but the administration chose not to launch it until now. "Obviously we've been continuing to test it," Slavitt said. HHS is reportedly confident that HealthCare.gov will work well this enrollment period, but Slavitt still maintained that "things will not be perfect." The agency is making contingency plans in case the website doesn't perform as well as expected, The Washington Post reports."
http://dailycaller.com/2014/11/10/post-election-healthcare-gov-will-finally-let-you-check-prices/
Burwell Talks Up Transparency On Potential HealthCare.gov Problems
"Health and Human Services secretary Sylvia Burwell warned Monday that HealthCare.gov customers will still see some glitches this year, but swore the administration would be transparent about any problems. "Something will happen. What we need to do is be transparent, be fast and get it fixed," Burwell said at the Center for American Progress on Monday, according to The Hill. Burwell's drumming up publicity for HealthCare.gov ahead of the launch of the three-month open enrollment period on Saturday. The website was scheduled to release premium information and window shopping on Friday, just days after midterm elections, but the functionality was delayed until late Sunday evening. The administration says that HealthCare.gov 2.0 will work much better than last year's flub, but officials have been consistently preparing the public for smaller problems with the site. "We will have things that won't go right. We will have outages, we will have downtime," Burwell warned. "Will we have challenges? Yes. But the experience is one, overall, that will be a positive one."
http://dailycaller.com/2014/11/10/burwell-talks-up-transparency-on-potential-healthcare-gov-problems/
Is Healthcare.gov still a disaster?
"Beginning on November 15, a new period of open enrollment for the Affordable Care Act will begin, putting the notorious federal insurance exchange portal, Healthcare.gov, to a new test. Outwardly, officials insist that the many issues that the website experienced in late 2013 and early 2014 are only a memory. The Washington Post's reporting indicates, however, that administration officials may be less confident in the Obamacare website than they appear. "[F]ederal health officials and government contractors are scrambling, according to confidential documents and federal and outside experts familiar with this work," The Post reported on Monday. "They have been making contingency plans in case the information technology or other aspects prove less sturdy than the administration predicts. And some preparations are coming down to the wire."
http://hotair.com/archives/2014/11/10/officials-race-to-have-healthcare-gov-contingency-plans-in-place-ahead-of-enrollment/
Last fall's HealthCare.gov ghosts could haunt 2015 sign-up
The second year of Obamacare's open enrollment begins Saturday. Will the site work this time?
http://www.politico.com/story/2014/11/obamacare-enrollment-2015-112715.html
HHS: Obamacare website is safe
"Americans' personal information is safe on HealthCare.gov, says a senior Obamacare official, seeking to allay public concerns as the days count down to the start of the second open enrollment season on Nov. 15. "There's no higher priority than protecting consumer information and maintaining trust for the consumers," said Andy Slavitt, principal deputy administrator at the Centers for Medicare & Medicaid Services, who has been in charge of the health exchanges since late June. It's a point he made more than once during a Wednesday interview with POLITICO, where he discussed behind-the-scenes work to beef up security. Slavitt pointed to cooperation with the Homeland Security Department and outside security certification of the data centers hosting the website as evidence the site is safe. And well he might — in the wake of massive data breaches at Target and other major retailers, Obamacare opponents have been quick to seize on website security concerns as another way of attacking the health care law. Although there's no evidence that any personal data have been stolen from the site, House Majority Leader Kevin McCarthy and other top Republicans have issued dire warnings that it "remains unsecure and millions of people's sensitive personal information is at risk." Security concerns aren't purely a partisan fantasy. Over the summer, unknown attackers hacked into a supposedly isolated test server, infecting it with malware used to launch distributed denial-of-service attacks. The Government Accountability Office in September published a report containing no fewer than 22 confidential technical recommendations. A few weeks later, Health and Human Services Department auditors criticized their agency for not properly fixing a handful of server-based critical vulnerabilities."
http://www.politico.com/story/2014/11/obamacare-website-safe-healthcaregov-112638.html
How The Supreme Court Could 'Blow A Big Hole' In Obama's Legacy (Or Not)
http://abcnews.go.com/Politics/supreme-court-blow-big-hole-obamas-legacy/story?id=26795003
Why the New Health Law Challenge Should Be Taken Seriously
http://www.realclearpolitics.com/articles/2014/11/10/why_the_new_health_law_challenge_should_be_taken_seriously.html
Why Obamacare risks falling into a 'death spiral'
http://www.washingtonpost.com/opinions/sylvia-mathews-burwell-vs-the-obamacare-death-panel/2014/11/10/d9403c7c-6933-11e4-a31c-77759fc1eacc_story.html?wprss=rss_homepage
Incompetence Is Their Only Defense: Understanding the Latest Obamacare SCOTUS Case
http://www.nationalreview.com/corner/392431/incompetence-their-only-defense-understanding-latest-obamacare-scotus-case-david
Obamacare and the Workweek
http://www.nationalreview.com/corner/392454/obamacare-and-workweek-yuval-levin
Health Law Repeal Obstacles Remain, But Some Support Exists for the Repealing the Medical Device Tax
"Republicans gaining control of the Senate starting in January opens up the prospect for advancing legislation on changes to the Affordable Care Act. However, Senate Republicans will still have to wrestle with minority Senate Democrats to consider any health law repeal or adjustment bills. An attempt to completely repeal of the law would likely be opposed by Senate Democrats and would face a certain White House veto. However, some changes the health law could find some bipartisan support. A medical device tax, which was inserted into the health care bill primarily to raise money to fund other parts of the law, offers one opportunity. Repealing the health law's imposition of a 2.3 percent excise tax on medical devices has long fostered some Democratic lawmaker interest, particularly from states and districts that are home to major medical device manufactures. CQ Roll Call's Melissa Attias reported (subscription) last week that Utah Republican Sen. Orrin G. Hatch and Minnesota Democratic Sen. Amy Klobuchar have pegged the repeal of the tax as a priority and Sen. Hatch's possible new role as chief of the Senate Finance Committee could spur action on bill. The IRS has struggled to collect the medical device tax but Congress will be challenged to recoup lost expected funding. Separately, the Congressional Research Service last week weighed in with an economic analysis of the tax noting that an excise levy is not an efficient way to raise revenue and most of the impact of the tax will fall on consumers. The report also notes the tax will likely have a minimal impact increasing overall health spending."
http://blogs.rollcall.com/healthopolis/health-law-repeal-obstacles-remain-but-some-support-exists-for-the-repealing-the-medical-device-tax/?dcz=
Republicans Have No Obligation To Fix Obamacare
"The Affordable Care Act – a law that took months (or possibly years, depending on your history of the ideas in it) from drafting to passage in 2009-2010 – was a law that, modern partisan ideology being what it is, could have only been drafted and passed in an era of Democratic supermajority. The end of the era of Democratic supermajority is the genesis of the problems the law is seeing today. The Supreme Court late last week agreed to take up the case of King v. Burwell, which focuses on the meaning of a certain phrase in ACA and whether or not the vague language means that the federal government can subsidize federal health exchanges. Last week, Darrell Issa stated this point plainly:.. It was not out of bounds for Republicans to be firmly against these "ordinary fixes." The Obama Administration pusued health reform centered on the individual mandate mandate/guaranteed issue/community rating triumverate – a policy that Republicans in 2010 thought would make the American health care system worse. Indeed, President Obama in 2008 ran firmly against this form of a health care system. It's been pointed out that some Republicans formerly favored this kind of a system. That's mostly irrelevant. If President Obama can change his mind, so can Republicans. Because Republicans were so firmly set against the mandate/CR/GI system and because Democrats had a supermajority, they didn't need to actually listen to the GOP's protestations and were able to craft the entire system without any GOP input whatsoever. This had the effect of hardening GOP opposition – something that came back to bite the Democrats once Scott Brown won his surprising special election in Massachusetts. Republicans didn't have a say in the crafting of Obamacare in the first place – Democrats didn't need to let them have one, after all – but once they had the ability to filibuster, they used what little power they had to try to gum up the works. The process of "ordinary fixes" would have required Republicans to go along with strengthening the mandate/CR/GI system that they opposed. As Obamacare was being crafted, it became plain that the whole system was not going to be popular with the American people. Why would Republicans, in this scenario, want to help Democrats pass make a law they think will make the health system worse work better? The Democrats cut Republicans out of the process early on in the ACA drafting stage. That's perfectly legitimate, and it was their right to do so, especially as Republicans had such strong objections to the mandate/CR/GI system. But by committing to that system they committed to strong Republican opposition, and had to commit to using reconciliation and eschewing these "ordinary fixes" when the GOP gained the filibuster ability earlier than Democrats had hoped. Republicans, both post-Brown election and now, have had no obligation to help Democrats fix the drafting errors in the legislation they crafted."
http://townhall.com/tipsheet/kevinglass/2014/11/10/republicans-have-no-obligation-to-fix-aca-n1916693?utm_source=thfbp&utm_medium=fbpage&utm_campaign=thupdate
Moving From A Welfare And Dependency Society To Prosperity And Opportunity
"President Reagan gauged the success of a welfare program by how quickly people were able to move off government assistance and into remunerative work. Yet President Obama, the White House, and their allies are measuring the success of Obamacare by how many people can be enrolled in their new government entitlement programs. The president celebrated the law's "success" in getting seven million people enrolled in Medicaid and eight million (or so) people enrolled in exchange coverage, 87 percent of whom are receiving government subsidies for their insurance. And he hopes to lure another five million people onto Obamacare programs starting with the November 15 enrollment period. There is no expectation that participation in these government programs will be a temporary boost but rather that they will become a permanent fixture in people's lives. This is a fundamental, structural shift in the role of government in our lives. Under Obamacare, public assistance programs are no longer seen as a safety net but as a way of life — and not just for lower-income people but for middle income families as well. Political leaders such as Nancy Pelosi brag that people no longer have to work at jobs they dislike just to get health insurance, and they can instead quit their jobs and become artists and poets. She celebrates this "freedom" as the president's campaign depicted his vision of permanent dependency in the Life of Julia. Private companies are also getting in on the game, responding predictably to the incentives the health overhaul law creates. Walmart is the latest corporation to announce that it is dropping health insurance for its part-time workers, taking advantage of the law's built-in incentives for companies employing lower-wage workers to drop private health coverage and dump their workers into taxpayer-subsidized insurance. They are simply responding to the clear incentives the law sets out."
http://www.forbes.com/sites/gracemarieturner/2014/11/10/moving-from-a-welfare-and-dependency-society-to-prosperity-and-opportunity/
EDITORIAL: GOP rides anti-Obamacare wave
"After Tuesday's Republican tsunami, pundits were spinning furiously to explain why and how it happened. President Barack Obama said he did not feel repudiated. But the reason for last week's Republican wave was provided a little more than a month ago — by the president himself. Mr. Obama insisted that his policies were on the midterm ballot. And his signature policy is the Affordable Care Act. Voters don't like the Affordable Care Act. And after this year, they'll like it even less. On Dec. 24, 2009, the Democrat-controlled Senate passed Obamacare with a filibuster-proof, 60-vote majority. Every Democrat voted for it, every Republican voted against it. Five years later, 28 of those Democratic senators are no longer serving. In last week's election alone, four senators — Mark Begich of Alaska, Mark Pryor of Arkansas, Mark Udall of Colorado (apparently, it was a bad day to be a Democrat named Mark) and Kay Hagan of North Carolina — were booted in favor of Republicans. Previously, Wisconsin's Russ Feingold, Arkansas' Blanche Lincoln and Pennsylvania's Arlen Specter got the boot. Just as telling is the fact that eight senators who voted for Obamacare retired rather than seek re-election. All were replaced by GOP candidates, Philip Klein of The Washington Examiner noted. That's a flip of 15 seats — all Democrats who voted for Obamacare — with another seat to come, as Louisiana Sen. Mary Landrieu is expected to lose her runoff next month against Republican Bill Cassidy. Her prospects are so bad that the Democratic Senatorial Campaign Committee announced Thursday it was pulling some of its ad buys for her. If that doesn't represent a complete repudiation of Obamacare, then what does? And it's not going to get better. On Saturday, the second round of open enrollment begins on Obamacare's federal and state exchanges. As reported last week by CNBC's Dan Mangan, a new survey found that 51 percent of those who purchased insurance on the exchanges last year will not do so this year, with only 43 percent planning to use the exchanges to shop for 2015 plans. Perhaps that's because the federal exchange and many state exchanges — most certainly Nevada's — have been disasters. In Nevada, Xerox's effort to get the state exchange off the ground was such a debacle that the state fired the contractor in May and will now use the federal exchange — flushing somewhere between $12 million and $15 million down the toilet in the process. Obamacare is unpopular because the legislation hasn't come close to doing what the president promised. People can't keep their doctors, no matter how much they like them, nor are they saving an average of $2,500 a year on premiums. The law has brought on far higher premiums, deductibles and out-of-pocket health care costs. Another round of big premium increases is about to hit. Some businesses are paring workers' hours or dropping their benefits to avoid costly Obamacare mandates. More such mandates are on the way because they were tabled with the hope that they would help Democrats avoid the beating they took last week. The mandates that all individuals obtain Obamacare-compliant health insurance, and that most employers offer such coverage to workers, will take full effect over the next two years — and so will the tax penalties. That won't go over well. When the Republican-controlled Congress convenes in January, it should pass bills that would eliminate the most damaging aspects of the legislation — there is bipartisan support for several such measures, such as a full repeal of the job-killing medical device tax — and dare the president to veto those. Should he choose to do that, another round of repudiation could be served up in November 2016."
http://www.reviewjournal.com/opinion/editorial-gop-rides-anti-obamacare-wave
IMMIGRATION:
LAWSUIT: OBAMA OFFICIALS PRESSURED PROSECUTORS TO RELEASE CONVICTED CRIMINAL ILLEGAL ALIENS
"An award-winning, career prosecutor at U.S. Immigration and Customs Enforcement (ICE) alleged in a blistering new lawsuit she was punished for resisting orders to release convicted criminal illegal aliens from custody. The allegations from Patricia M. Vroom, 59, implicate Peter Vincent, the recently-resigned top lawyer at the agency. Vroom said in an Nov. 6 filing with the U.S. District Court of Appeals for the Arizona District she was ordered to drop prosecutions of illegal aliens with prior DUI convictions because, in the alleged words of senior ICE official Jim Stolley, "We don't give a shit about that. Let it go." She also details pressure from supervisors to drop prosecutions of illegal aliens with identify theft convictions, including one who registered to vote "not once, but twice, both times falsely claiming to be a U.S. citizen," according to the filing. Gillian Christensen, a spokeswoman for ICE, said the agency does not respond to pending litigation. Department of Homeland Sec. Jeh Johnson is named in the suit. DHS houses ICE.
Vincent, according to the filing, led a ruthless campaign to purge long-serving officials across the agency to replace with friends and allies. After President Obama issued the executive "DREAM Act" order in 2012, providing legal status to individuals brought to the U.S. illegally as children, senior officials including Vincent coordinated to prevent the deportation of a DACA recipient convicted of ID theft in Arizona. Following conflict over that decision and others, Vroom was given poor performance remarks in an annual review at odds with previous reviews, hostile and demeaning emails from superiors, and sexist attitudes. In February 2013, the filing said, Vroom was instructed by supervisors to release aliens convicted of ID theft felonies in Arizona, at odds with previous ICE policy memoranda on the topic. Sarah Hartnett, another senior ICE official "explained that as these were 'low-level' offenders…since the typical alien defendant convicted under these provisions of Arizona criminal law had simply been using a fake I.D. to get and keep employment. Vroom was instructed to drop the cases and later mocked for considering the decision a serious legal precedent, the filing said. Regarding the alien found to have registered to vote twice illegally, Vroom recounts how she was pressured to drop removal proceedings."
http://www.breitbart.com/Big-Government/2014/11/10/Lawsuit-ICE-Prosecutors-Pressured-To-Release-Criminal-Aliens
Lawsuit: Obama Immigration Officials Pressured Attorney To Overlook Illegal Alien DUIs And ID Theft
http://dailycaller.com/2014/11/10/lawsuit-obama-immigration-officials-pressured-attorney-to-overlook-illegal-alien-duis-and-id-theft/
Sheriffs Plan Massive Gathering in Washington to Oppose Executive Amnesty
"Sheriffs across the country are planning a massive gathering in Washington, D.C., to speak out against President Obama's potential executive action on immigration. Sheriff Thomas M. Hodgson of Bristol County, Mass., sent a letter to organize a meeting of sheriffs in Washington, D.C., on December 10, two days before the existing government-funding bill expires, to meet with congressmen and encourage them to take action to secure the border. "Never before in our nation's history has it been so important for the American sheriffs to stand united and speak with one voice to secure our nation's borders," Hodgson wrote. "Senator Jeff Sessions, Senator David Vitter and other members of Congress have agreed to join us at the Capitol to demand immediate action to secure our borders as the first step in achieving legitimate immigration reform in the future. Several sheriffs have agreed to work in a spirit of cooperation to assist in recruiting at least 200 sheriffs to travel to Washington, D.C. for this historic meeting and press conference with members of Congress." The timing of the sheriffs' meeting with conservative congressmen suggests the congressmen may expect the showdown with President Obama over executive action on immigration will go down to the final days before government funding runs out on December 12. Hodgson tells NRO he thinks the American people will rally around the sheriffs' stand for secure borders. "I think by the sheriffs going there in big numbers, it places an incredible amount of emphasis on the most important thing that is impacting us in the biggest way in our country across every spectrum of our society, from medical to economics to safety and national security, and that is secure the borders," he says. "We don't need people to sit down there in Washington and sort of intellectualize what they think is the right thing to do without listening to the people who are dealing with these problems day-in and day-out and know the problems intimately."
http://www.nationalreview.com/corner/392410/sheriffs-plan-massive-gathering-washington-oppose-executive-amnesty-ryan-lovelace
SHERIFFS PLAN TO CONVERGE ON CAPITOL, CALL FOR SECURE BORDER
http://www.breitbart.com/Big-Government/2014/11/10/Sheriffs-Plan-to-Converge-on-Capitol-Call-for-Secure-Border
Sheriffs plan mass protest in DC over lame duck president's amnesty plan
http://hotair.com/archives/2014/11/10/sheriffs-plan-mass-protest-in-dc-over-lame-duck-presidents-amnesty-plan/
Obama to Boehner: You've got until the end of the year to pass an immigration bill or else I order executive amnesty
http://hotair.com/archives/2014/11/10/obama-to-boehner-youve-got-until-the-end-of-the-year-to-pass-an-immigration-bill-or-else-i-order-executive-amnesty/
HOUSE DEM CAUCUS CHAIR: OBAMA WILL 'BUILD ON' DEFERRED ACTION FOR MINORS
"Representative Xavier Becerra (D-CA), the Chairman of the House Democratic Caucus predicted that President Obama will "build on what he did with the deferred action for all those young folks" in his executive action on immigration during an interview on MSNBC's "Andrea Mitchell Reports" on Monday. "I think he'll [Obama] build on what he did with the deferred action for all those young folks who today aren't in fear of deportation, they're still subject to deportation, but that's being deferred…that's the kind of thing he wants to do, make the law concentrate on getting the bad guys out of the country before you go after kids who are going to college. I think he'll build on that. how much he'll build just depends on what he and his attorneys found they could do under the law," he predicted. Becerra responded to Republican criticisms of the president's plan by arguing "tomorrow the Republicans could take care of the need for any executive action by just doing what they say they should do, which is Congressionally act to pass an immigration reform. It's easy."
http://www.breitbart.com/Breitbart-TV/2014/11/10/House-Dem-Caucus-Chair-Obama-Will-Build-On-Deferred-Action-for-Minors
Obama Rejects Republican Warnings on Immigration
http://cnsnews.com/video/cnsnews/obama-rejects-republican-warnings-immigration
Obama Starts Taking Executive Action on Immigration?
"President Obama used his executive authority to increase the availability of visas for Chinese workers and students, a move that immigration hawks regard as a signal that his promised executive orders regarding immigration are coming soon. "Obama announced a new plan Monday to extend Chinese student visas to five years and business and tourist visas to 10 years, saying the move will boost jobs in the United States," USA Today noted. A Senate Republican aide suggests that policy is a warning sign that Obama will soon reveal the orders that would constitute his executive amnesty. "Now that the election is over, President Obama is beginning his effort to unilaterally and substantially expand immigration to the United States — whether it be legal, illegal, temporary or permanent — at a time when a record 41.3 million persons in the U.S. were born outside the U.S," the aide tells National Review Online."
http://www.nationalreview.com/corner/392456/obama-starts-taking-executive-action-immigration-joel-gehrke
Obama touts new China visa deal as way to create U.S. jobs
"President Obama announced a new plan Monday to extend Chinese student visas to five years and business and tourist visas to 10 years, saying the move will boost jobs in the United States. The visa plan was part of Obama's overall call for improved economic ties between the two nations, he said, and would help China "do well." The visa change will also apply to U.S. citizens in China. Previously, visas were granted on a year-at-a-time basis. Asia represents an incredible job-creation opportunity in the United States, Obama said, and that the new visa agreement could inject billions into the U.S. economy. A White House statement said by 2021, Chinese travelers to the United States will contribute nearly $85 billion a year to the economy and support up to 440,000 jobs. It was unclear how reciprocal the visa liberalization would be for U.S. citizens going to China. In recent years, Chinese authorities have introduced a range of requirements making it increasingly hard for foreign passport holders to process business and residence visas. Obama was in Beijing for the annual of meeting of the Asia-Pacific Economic Cooperation summit (APEC). Two rival trade agreements promoted by China and the United States are at the heart of the summit. Obama arrived in Beijing earlier Monday for a week-long trip to the region that will also take in Burma and Australia — for summits with other world leaders. The president's focus turns to foreign policy after last week's drubbing of Democrats in the midterm elections and just after North Korea's surprise release of two Americans on Saturday."
http://www.usatoday.com/story/news/world/2014/11/10/apec-beijing-obama/18786007/
OBAMA WARNED TO WAIT FOR NEW CONGRESS AND NOT TAKE EXECUTIVE AMNESTY ACTION
http://www.breitbart.com/Breitbart-Texas/2014/11/10/Obama-Warned-to-Wait-for-New-Congress-and-Not-Take-Executive-Amnesty-Action
Cantor: Obama 'incendiary' on immigration
"Former House Majority Leader Eric Cantor said on Sunday it would be "incendiary" for President Barack Obama to alter immigration policy by executive action. Speaking on NBC's "Meet the Press," the Virginia Republican said, "We've heard a lot about the president saying he's going to unilaterally act on this question of an executive order for immigration. If he does that, that's incendiary."
http://www.politico.com/story/2014/11/obama-immigration-incendiary-eric-cantor-112718.html
FOURNIER: EXECUTIVE ACTION 'THE WORST WAY' TO DO IMMIGRATION REFORM
http://www.breitbart.com/Breitbart-TV/2014/11/10/Fournier-Executive-Action-The-Worst-Way-to-Do-Immigration-Reform
GOP denounces Obama's executive action threat over immigration reform
http://www.cbsnews.com/videos/gop-denounces-obamas-executive-action-threat-over-immigration-reform/
Poisoning the well? Obama's immigration vow complicates AG nomination, budget bill
http://www.foxnews.com/politics/2014/11/10/poisoning-well-obamas-immigration-vow-complicates-ag-nomination-budget-bill/
O'Reilly: Obama 'Wants To Create Chaos' With Executive Amnesty [VIDEO]
http://dailycaller.com/2014/11/10/oreilly-obama-wants-to-create-chaos-with-executive-amnesty-video/
Incoming GOP Senate chairman plans border bill
"Even as President Barack Obama prepares to take executive action on immigration, an incoming GOP Senate chairman said Monday he is working on a border security bill and will aim to move it once the new Republican-controlled Congress convenes in January. Sen. Ron Johnson of Wisconsin, who is in line to chair the Homeland Security and Governmental Affairs Committee, said his legislation would include a guest worker program to reduce incentives for illegal immigration. It would build on work already done by Congress, including a House bill aimed at ensuring that 90 percent of would-be border crossers are stopped. Johnson outlined his plans in an interview with The Associated Press amid growing GOP complaints over Obama's plans to act on his own by year's end to address the faulty immigration system. Obama's plans, which could remove the threat of deportation for millions, are emerging as a major point of conflict with congressional Republicans who made big gains in last week's midterm elections. "Regardless of what President Obama does I'm going to move forward with a very strong border security bill," Johnson said. "I hope President Obama doesn't take that executive action because I think for many people that will poison the well and certainly make it more difficult to solve the immigration problem." Johnson said he would move his border bill "as quickly as we can" once the new Congress convenes. He said he supports solving the immigration system one issue at a time — the position of most Republicans. Obama argues that inaction by the GOP House on wide-ranging and bipartisan immigration legislation passed last year by the Senate leaves him no choice but to act on his own. Advocates expect him to expand a 2-year-old program called Deferred Action for Childhood Arrivals that temporarily halted deportations and granted work permits to more than 500,000 immigrants brought here illegally as kids. "I prefer and still prefer to see it done through Congress, but every day that I wait we're misallocating resources," Obama said Sunday on CBS' "Face the Nation." Johnson said the deferred action program was responsible for increasing illegal immigration, including the recent crisis of unaccompanied minors from Central America — something administration officials dispute. He said it should be overturned, though he stopped short of pledging to attempt to do that legislatively. "Is that going to pass? Probably not," Johnson said of any attempt to undo DACA. "I don't think President Obama is going to sign that into law, I'm not sure we'd get Democrats to vote for it. We can talk about it, and we should talk about it." Advocates are pessimistic that the new GOP-controlled Congress could pass immigration legislation that would be acceptable to the Latino community or that Obama would sign. But Johnson said he's committed to trying. His plans for a border bill are unusual in that it would include a guest worker piece, something that businesses support but some conservatives say hurts American workers. "The No. 1 incentive is people coming into this country seeking opportunity and seeking work," Johnson said. "We need a functioning guest worker program."
http://townhall.com/news/politics-elections/2014/11/10/incoming-gop-senate-chairman-plans-border-bill-n1916768
ANTI-AMNESTY GROUP: THERE SHOULD BE NO EXPIRATION DATE FOR REMOVAL ORDERS
"With President Obama still adamant that he will move forward with executive action on immigration, the Center for Immigration Studies is out with a new report looking at a possible population that might receive benefits under an executive amnesty order. Taking an option for executive action outlined by Migration Policy Institute, CIS looked at the idea of expanding "prosecutorial discretion" to "people with 10-year-old removal orders." In order to examine what CIS called the "the likely characteristics of aliens who might receive the right to remain and work in the United States while within any executive action program ordered by the president," the report looked at Immigration and Customs Enforcement removal data from fiscal year 2004 to 2013. Looking at people with removal orders issued at least 10-years ago or more, the anti-amnesty group found that a high percentage (59 percent) had criminal histories. Further they found that an average 43 percent had been deported at least once previously.  CIS concluded that granting executive amnesty to people with 10-year old removal orders would "benefit some of the most egregious immigration scofflaws."
http://www.breitbart.com/Big-Government/2014/11/10/Anti-Amnesty-Group-There-Should-Be-No-Expiration-Date-for-Removal-Orders
Border Patrol stripping agents of their rifles
http://www.kvoa.com/news/n4t-investigators-border-patrol-taking-agents-rifles/
SKELETONS OF ILLEGAL IMMIGRANTS FOUND IN TEXAS — 90 MILES FROM BORDER
http://www.breitbart.com/Breitbart-Texas/2014/11/10/Skeletons-of-Illegal-Immigrants-Found-in-Texas-90-Miles-from-Border
18th Street Gang Member Caught Crossing the Border
http://www.krgv.com/news/18th-street-gang-member-caught-crossing-the-border/
SPENDING/BUDGET/ECONOMY:
Boehner Kills Internet Sales Tax Bill (Updated)
"Tax-free Internet shopping is safe for now thanks to Speaker John A. Boehner. A bill granting states the ability to force out-of-state websites to collect Internet sales tax is dead, according to the Ohio Republican's spokesman. "The speaker has made clear in the past he has significant concerns about the bill, and it won't move forward this year," said spokesman Kevin Smith. "The Judiciary Committee continues to examine the measure and the broader issue. In the meantime, the House and Senate should work together to extend the moratorium on internet taxation without further delay." A bipartisan group passed the Marketplace Fairness Act out of the Senate last year on a 69-27 vote, led by Sens. Richard J. Durbin, D-Ill., and Michael B. Enzi, R-Wyo., but it has languished in the House. Backers hope to get the bill through during the lame-duck session, and aren't yet throwing in the towel despite Smith's comment. "The bill may change or even be folded into another piece of 'must-pass' legislation. The fight is far from over," tweeted Stephen E. Schatz of the National Retail Federation. "We have about three weeks in the lame duck. Anything can happen. Retailers are all in to get this done this year." "Our goal hasn't changed and the bipartisan group of senators and the coalition will continue to work to find a path forward for it," a Durbin aide told CQ Roll Call."
http://blogs.rollcall.com/218/boehner-kills-internet-sales-tax-bill/?dcz=
Chamber slams Obama economy, says it puts American dream 'in jeopardy'
"Washington's lack of focus on economic growth, especially President Obama's anti-growth agenda of Obamacare and stifling energy development, are putting the American dream in jeopardy and forcing Americans to accept a lower standard of living, a U.S. Chamber of Commerce group charged in a new report. "America's future is in jeopardy," said the report from the non-profit U.S. Chamber of Commerce Foundation. It recommended reforms to taxes, immigration, energy policy and entitlements as the keys to sparking a new economic burst. The report, meant to spark a new focus on growth by Congress and the White House, said that the last seven years of low growth is unprecedented and threatens to be a new normal that will cost Americans their typical standard of living."
http://www.washingtonexaminer.com/chamber-slams-obama-economy-says-it-puts-american-dream-in-jeopardy/article/2555984?custom_click=rss
Groups Ask Obama to Boost U.S. Contractors' Minimum Wage to $15
http://blogs.wsj.com/washwire/2014/11/10/groups-ask-obama-to-boost-u-s-contractors-minimum-wage-to-15/?mod=WSJBlog
Progressive groups push Obama to raise minimum wage for contractors
http://www.washingtonexaminer.com/progressive-groups-push-obama-to-raise-minimum-wage-for-contractors/article/2555992?custom_click=rss
Bloomberg says Dodd-Frank regulations are 'stupid laws'
http://nypost.com/2014/11/11/bloomberg-says-dodd-frank-regulations-are-stupid-laws/
MISC.:
Obama calls for more regulation of Internet providers, industry fires back
"President Obama threw down the gauntlet Monday with cable companies and Internet providers by declaring they shouldn't be allowed to cut deals with online services like YouTube to move their content faster. It was his most definitive statement to date on so-called "net neutrality," and escalates a battle that has been simmering for years between industry groups and Internet activists who warn against the creation of Internet "fast lanes." The president's statement swiftly drew an aggressive response from trade groups, which are fighting against additional regulation, as well as congressional Republicans.  "We are stunned the president would abandon the longstanding, bipartisan policy of lightly regulating the Internet and calling for extreme" regulation, said Michael Powell, president and CEO of the National Cable and Telecommunications Association, the primary lobbying arm of the cable industry. Obama, in his statement, called for an "explicit ban" on "paid prioritization," or better, faster service for companies that pay extra. The president said federal regulators should reclassify the Internet as a public utility under Title II of the 1934 Communications Act. "For almost a century, our law has recognized that companies who connect you to the world have special obligations not to exploit the monopoly they enjoy over access in and out of your home or business," Obama said in his statement. "That is why a phone call from a customer of one phone company can reliably reach a customer of a different one, and why you will not be penalized solely for calling someone who is using another provider. It is common sense that the same philosophy should guide any service that is based on the transmission of information — whether a phone call, or a packet of data."
http://www.foxnews.com/politics/2014/11/10/obama-wants-ban-on-internet-fast-lane-deals/
Obama urges strong rules to protect net neutrality
http://www.cbsnews.com/news/net-neutrality-obama-urges-strong-rules-to-protect-open-internet/
Full Text: Obama Statement on Net Neutrality
http://blogs.wsj.com/washwire/2014/11/10/full-text-obama-statement-on-net-neutrality/?mod=WSJBlog
Obama Throws FCC Chairman Onto the Fast Lane
http://dailysignal.com/2014/11/10/obama-announces-wants-yet-internet-regulation/?utm_source=facebook&utm_medium=social
OBAMA GETS HAMMERED OVER INTERNET PLANS
'It's not 1934, and we are not dealing with telephones you hold in 2 parts'
"Struggling to come up with a second-term success after his policies were rejected by voters in the midterm elections and as his health-care law faces court challenges, President Obama on Monday ventured into "Net neutrality" – essentially more government regulations for the Web – only to be inundated with a torrent of negative reaction. "It's not 1934, and we are not dealing with telephones you hold in two parts," said Sen. Orrin Hatch, R-Utah, a member of the Senate Judiciary Committee. "I'm proud of the work Senate Republicans have done to lay out an agenda for encouraging growth and innovation here in America, and we must defend against the use of a decades-old regulatory framework that would hurt that progress," Hatch said. Sen. Ted Cruz, R-Texas, released a one-liner that reverberated around the Web: "'Net Neutrality' is Obamacare for the Internet; the Internet should not operate at the speed of government." Obama, claiming to want an "open Internet," has asked the Federal Communications Commission to "implement the strongest possible rules" for it. Two attempts to impose regulations already have been struck down by the courts. But Obama, whose party suffered massive defeats in last week's midterms at local, state and national levels, said all he wants is "simple, common-sense steps that reflect the Internet you and I use every day."
http://www.wnd.com/2014/11/obama-gets-hammered-over-internet-plans/#gT8dmoYol3A4Xkb7.01
Obama's net neutrality push cheers some, riles others
http://www.usatoday.com/story/tech/2014/11/10/president-obama-net-neutrality-reaction/18797601/
Not So Neutral Responses to President Obama's Net Neutrality Statements
http://blogs.wsj.com/washwire/2014/11/10/not-so-neutral-responses-to-president-obamas-net-neutrality-statements/?mod=WSJBlog
Roundup: Reactions to Obama's Net Neutrality Statement
http://blogs.rollcall.com/technocrat/obama-net-neutrality-reaction-roundup/?dcz=
Ted Cruz: The White House Is Pitching 'Obamacare for the Internet'
"Sen. Ted Cruz (R-Texas), a member of the Senate Subcommittee on Communications, Technology and the Internet, said mandating "net neutrality" would be like "Obamacare for the Internet." On Facebook, Cruz called net neutrality "the biggest regulatory threat to the Internet." "[Net neutrality] puts the government in charge of determining Internet pricing, terms of service, and what types of products and services can be delivered, leading to fewer choices, fewer opportunities, and higher prices for consumers," Cruz said. Most net neutrality advocates, such as Sen. Al Franken (D-Minn.), say the latest proposed rules by FCC Chairman Tom Wheeler are really about giving wealthy companies an edge. "What he's really talking about is creating a fast lane where people can pay to have their content treated unequally," Franken told Time. "That's not net neutrality. That's pay for play. That's antithetical to net neutrality." In an attempt to get ahead of the FCC's decision, the White House released its list of "simple, common-sense" rules for Internet reclassification:
–No blocking. If a consumer requests access to a website or service, and the content is legal, your ISP should not be permitted to block it. That way, every player — not just those commercially affiliated with an ISP — gets a fair shot at your business.
–No throttling. Nor should ISPs be able to intentionally slow down some content or speed up others — through a process often called "throttling" — based on the type of service or your ISP's preferences.
–Increased transparency. The connection between consumers and ISPs — the so-called "last mile" — is not the only place some sites might get special treatment. So, I am also asking the FCC to make full use of the transparency authorities the court recently upheld, and if necessary to apply net neutrality rules to points of interconnection between the ISP and the rest of the Internet.
–No paid prioritization. Simply put: No service should be stuck in a "slow lane" because it does not pay a fee. That kind of gatekeeping would undermine the level playing field essential to the Internet's growth. So, as I have before, I am asking for an explicit ban on paid prioritization and any other restriction that has a similar effect."
http://www.theblaze.com/stories/2014/11/10/ted-cruz-the-white-house-is-pitching-obamacare-for-the-internet/
Cruz: 'Net Neutrality Is Obamacare For The Internet'
http://dailycaller.com/2014/11/10/cruz-net-neutrality-is-obamacare-for-the-internet/
TED CRUZ: NET NEUTRALITY THE 'BIGGEST REGULATORY THREAT TO THE INTERNET'
http://www.breitbart.com/Big-Government/2014/11/10/Ted-Cruz-Net-Neutrality-The-Biggest-Regulatory-Threat-to-the-Internet
'Net Neutrality' Is Latest Obama Overreach, GOP Says
http://blogs.rollcall.com/218/net-neutrality-just-the-latest-obama-overreach-gop-says/?dcz=
Cable stocks fall after Obama backs Net Neutrality
http://cnsnews.com/news/article/cable-stocks-fall-after-obama-backs-net-neutrality
'Net Neutrality'? No, Thank You
http://www.nationalreview.com/corner/392462/net-neutrality-no-thank-you-ian-tuttle
At APEC summit, Obama seeks to allay fears about U.S. staying power, pushes trade pact
http://www.washingtonpost.com/world/in-beijing-obama-renews-push-for-trade-pact-he-says-could-be-historic-agreement/2014/11/10/8939a2e2-68a0-11e4-a31c-77759fc1eacc_story.html?wprss=rss_homepage
Obama: 'The world benefits' if China, U.S. work together
http://www.washingtonexaminer.com/obama-the-world-benefits-if-china-u.s.-work-together/article/2555972?custom_click=rss
Obama Dresses Like Weird Dictator For APEC
http://dailycaller.com/2014/11/10/obama-dresses-like-weird-dictator-for-apec/
Power suits: World leaders don Chinese garb for Beijing summit
http://www.foxnews.com/politics/slideshow/2014/11/10/power-suits-world-leaders-don-chinese-garb-for-beijing-summit/#/slide/suitsplit
Pete Williams: Obama's Attorney General Pick Will Follow 'Eric Holder's Agenda' [VIDEO]
http://dailycaller.com/2014/11/10/pete-williams-attorney-general-nominee-will-follow-eric-holders-agenda-video/
Loretta Lynch and Eric Holder Agree on These 4 Hot Button Issues
http://abcnews.go.com/Politics/loretta-lynch-eric-holder-agree-hot-button-issues/story?id=26815921
ATTKISSON CLAIMS KNOWLEDGE OF OBAMA ADMIN OFFICIAL RESPONSIBLE FOR HACKING
http://www.breitbart.com/Breitbart-TV/2014/11/10/Attkisson-I-Know-the-Name-of-Person-in-the-Obama-Administration-Responsible-For-Hacking-me
Julia Lost
Perhaps American women aspire to more than receiving political patronage.
"A funny thing happened in the "war on women" — Mia Love and Joni Ernst won, Wendy Davis and Sandra Fluke lost. The representative who will be the youngest woman ever to have served in Congress, Elise Stefanik, is a Republican who won a formerly Democratic seat — not in Oklahoma or Texas but in New York. Senator-elect Ernst is a 21-year veteran of the Army Reserve and National Guard who served overseas during the Iraq war; Representative-elect Love, a daughter of Haitian immigrants who came to the United States fleeing the Tonton Macoutes, is a former city councilman and mayor of Saratoga Springs, Utah. The difference could not be more dramatic: The Democrats' vision of an American woman's life was best expressed in the Obama campaign's insipid "Julia" cartoons, in which a faceless, featureless woman at every crossroads in her life turns to the federal government, as personified by Barack Obama, for succor and support. From negotiating a salary to managing her pregnancy, Julia cannot do anything for herself — at every turn, she is reminded that she enjoys political patronage "under President Obama," in the campaign's psychosexually fraught and insistently reiterated phrase. So much for the Democrats. And the Republican women of 2014? They helped fight wars and made new lives for themselves on foreign shores. They were women who ran for office on policy platforms, not on their uteruses. Wendy Davis came to national prominence after filibustering a Republican-backed bill that would have enacted some restrictions on abortion in Texas. Fighting such modest restrictions has become a leading "women's issue," even though American women, like American men, broadly support policies such as restrictions on late-term abortions. Some 80 percent of Americans believe that third-trimester abortions should be illegal — but only 19 percent of Americans say that they could only support a candidate who shared their views on abortion, while 28 percent say that abortion is not a major issue to them and about half say that it is one important issue among many. Which is to say, for most Americans — including American women — abortion is not a make-or-break issue, and most Americans — including American women — hold views on the subject that are much closer to George W. Bush's than to Wendy Davis's. But Wendy Davis is a women's champion for attempting to conscript women into support for a position that few of them actually hold."
http://www.nationalreview.com//article/392325/julia-lost-kevin-d-williamson
Feminist Writer Can't Stand Republican Women
"Whether liberals would like to admit it or not; 2014 was a historic moment for women, especially Republican women. Besides it being a wave election, Republicans elected the first female senators from Iowa and West Virginia, the youngest woman ever elected to Congress, and the first black Republican woman–Mia Love–in Utah. Yet, these were Republican women; they're a horrid subset of the human species beholden to their patriarchal masters according to feminists. Well, it all comes down to abortion–again–and this super-secret conspiracy to make life for American women–and women around the world–miserable (via the Guardian) [emphasis mine]: "In a way, female Republicans almost bother me more than their male counterparts. I can almost understand why a bunch of rich, religiously conservative white men wouldn't care about the reality of women's day-to-day lives – they've never had to. But throwing other women under the bus? For what? Lower taxes? Three minutes on Fox News in the 3pm hour? It makes me wonder what is wrong with you. Politics is personal. It's not about a platform to which no one hews, or about some words on a teleprompter, or even some indecipherable language in a bill. My horror at Tuesday night's election results springs from knowing the personal and economic degradation to which the Republican party is willing to subject American women – and women throughout the world – and that other women are helping them to do it.""
http://townhall.com/tipsheet/mattvespa/2014/11/09/feminist-writer-cant-stand-republican-women-n1916370?utm_source=thfbp&utm_medium=fbpage&utm_campaign=thupdate
STUDENT GROUP LOSES FUNDING BECAUSE OF CONSERVATIVE VALUES
"In the wake of a standing room only event with conservative leader Bay Buchanan on the topic of immigration, the Virginia Tech Young Americans for Freedom (YAF) Chapter has been informed that they will not receive funding for the next two semesters. Lauren McCue, the Chair of her YAF Chapter, requested funding from the Student Budget Board and received it for her club's event with Bay Buchanan. Buchanan was the youngest person ever to serve as Treasurer of the United States, author of two books, and has an extensive career in public policy. The morning after Buchanan spoke, the event made the front page of the school newspaper—apparently administrators didn't like the "controversy" and "stir" that it caused on campus.
Lauren was also told that their fliers went "too far" because the event was advertised as "Alien Invasion: How Illegal Immigration is Hurting America," and while the fliers drew in a large crowd, it was "offensive" to some student groups. Apparently, the discussion on immigration with the former Treasurer of the United States irked some liberal administrators at Virginia Tech. The Student Budget Board contacted Lauren to tell her that her club would not be funded for the next two semesters because her event "violated the principles of community." However, students who attended the event had a different perspective. Harrison Pearson, a Virginia Teach student, said, "The Bay Buchanan event was a great event for myself, and I'm sure it was for others as well. Conservative values scarcely find an outlet on college campuses, so this event allowed me to develop opinions on the topic and listen to the opposition at the same time."
When Lauren asked for a specific explanation as to why her club was losing funding, her inquiries were ignored. Finally, Lauren set a meeting with the Student Budget Board, and they explained to her that they "had an issue" funding the event in the first place because the speaker was Bay Buchanan. Max Frischman, the head of the Student Budget Board (who didn't attend the event) told the YAF Chapter that if they had known the topic was going to be immigration—something that "would create a problem on campus when there isn't one—they never would've approved the funding for it."
http://www.breitbart.com/Big-Government/2014/11/10/Student-Group-Loses-Funding-because-of-Conservative-Values
Secret Service discloses 40 barrier-jumping incidents
"There were more than twice as many incidents involving White House complex fence- and barrier-jumping over the last five years than the U.S. Secret Service previously publicly disclosed, although the vast majority of them involved breaches of lower barriers than the main fence. The Secret Service on Friday provided a thorough accounting to Congress about the number of security breaches over the last five years at the White House complex and the circumstances surrounding them. The documents highlight the difficulty of protecting the sprawling White House compound from mentally ill individuals determined to breach security. Ten separate instances involve someone scaling the fixed security fencing surrounding the White House complex to access a restricted area without authorization."
http://www.washingtonexaminer.com/secret-service-discloses-40-barrier-jumping-incidents/article/2555999
The Republican Majority Must Play Offense or They'll Lose
"Instapundit's Glenn Reynolds has an excellent list of suggestions at USA Today for an early salvo of bills the Republicans could fire off when the new Congress comes into session.  As he puts it, there are three kinds of bills they can pass: "those Obama will want to sign; those he won't want to sign but will have to; and those he'll veto, but where a veto is unpopular."  His six suggestions cover all three categories, including some wonderfully outside-the-box ideas that will make the entire Democrat Party squirm and sweat when the President is obliged to knock them down.  I especially like ideas Number 5 and 6.  As Insty himself would say, read the whole thing."
http://www.breitbart.com/InstaBlog/2014/11/10/The-Republican-majority-must-play-offense-or-they-ll-lose
They're Ba-ack: OFA Reemerges After Shellacking With Ominous Message For America
http://www.breitbart.com/InstaBlog/2014/11/10/They-re-Ba-ack-OFA-Reemerges-After-Shellacking-With-Ominous-Message-For-America
Video: They're Organizing for Action, bless their hearts
http://hotair.com/archives/2014/11/10/video-theyre-organizing-for-action-bless-their-hearts/
A generation of Democrats lost in the Obama era
http://hotair.com/archives/2014/11/09/surveying-the-wreckage-the-obama-era-has-sacrificed-a-generation-of-democrats/
Hope and change? Not much in Obama's relationship with Congress
http://www.cbsnews.com/news/hope-and-change-not-much-in-obamas-relationship-with-congress/
Pat Caddell: Obama A "Raging Narcissist Who Has No Grip On Reality"
http://www.realclearpolitics.com/video/2014/11/10/pat_caddell_obama_a_raging_narcissist_who_has_no_grip_on_reality.html
Sen. Mary Landrieu faces runoff alone
"Mary Landrieu is on a solo mission to retain her Senate seat. Democrats are scrapping a multimillion dollar ad buy, liberal groups aren't jumping in to help her campaign and national political staffers haven't moved down en masse to help get out the vote. Just days after enduring a shellacking that left Senate Democrats in the minority and licking their wounds, the Louisiana Democrat is calling her own shots in her uphill battle to fend off Republican Rep. Bill Cassidy in a Dec. 6 runoff. Her early strategy is to blunt Republican attempts to nationalize the race, as they did when the balance of power was up for grabs in the Senate, into a local campaign. In the days after election night, she held events across the state and began accusing her opponent of not doing enough for Louisianans, while challenging him to six debates.
"The country decided about who was going to be in the majority, but a decision still has to be made here in Louisiana about who is going to represent this state in the United States Senate for the next six years," said Landrieu, campaigning in front of a veterans hospital under construction in New Orleans. "I am prepared to run on my record on delivering for this state. I have worked with three presidents, four majority leaders and six governors of different parties and at every time in every Congress regardless of who has had the power or regardless who has been up in the polls or down." Numerous polls suggest Landrieu will have a tough time in a runoff. She picked up 42.1 percent of the vote and Cassidy won 41 percent. But much of the 13.8 percent support tea party Republican Rob Maness' got will likely go to Cassidy. A recent NBC/Marist poll showed that in a head-to-head matchup, Cassidy would get 50 percent of the vote while Landrieu would draw just 45 to 46 percent."
http://www.politico.com/story/2014/11/mary-landrieu-louisiana-runoff-2014-bill-cassidy-112668.html
Rand Paul headlines GOP rally in La. Senate race
"Republican Senate candidate Bill Cassidy finally got the tea party assist Monday that he sought in his bid to oust Democratic Sen. Mary Landrieu, drawing the endorsement of his former GOP competitor and rallying with Kentucky Sen. Rand Paul. Tea partyer Rob Maness is urging the more than 202,000 people who voted for him in last week's midterm election to cast ballots for Cassidy in the Dec. 6 runoff — a coalition that could give Cassidy a decided edge over Landrieu. "I'm very confident that you'll see as I do that he is a man of faith, who loves our country, loves Louisiana, loves his family and loves these United States," Maness said at a GOP "unity rally." A vote for anyone else, he added, "is a victory for Barack Obama and that, my friends, is not an option." Paul described last week's election and the Republican gains made in Congress as a "repudiation of the president and his policies," calling Landrieu a rubber stamp for the president. "It's time to bring her home," he said in a packed Huey's Bar, named after Louisiana's most famous Democratic politician Huey Long. The twin endorsements came during the first full week of political battle between Cassidy and Landrieu, who aired an ad questioning Cassidy's fitness for office. The spot, launched Sunday during the New Orleans Saints football game, featured quick cuts from a May 31 speech in which Cassidy appears to stumble over words and repeat himself. "We'd lose Mary Landrieu's clout for this?" the narrator says. Questioned about the ad, Cassidy's campaign spokesman John Cummins steered again to the unpopular president, saying: "Mary Landrieu may prefer the speaking style of President Obama, but Dr. Cassidy is focused on working hard, knowing the issues and representing the people of Louisiana, not Barack Obama." Even if Landrieu wins the runoff, she will lose her Senate energy committee chairmanship in January to a Republican. The GOP won at least seven seats, enough for the majority, last week in the midterm elections. The Alaska Senate race has not been called for either Democratic Sen. Mark Begich or Republican Dan Sullivan."
http://townhall.com/news/politics-elections/2014/11/10/cassidy-gets-tea-party-aid-in-louisiana-senate-bid-n1916740
2014 MIDTERM ELECTIONS: GOP LANDSLIDE WASN'T QUIRK OF TURNOUT
"In 2010, when Republicans won a majority in the U.S. House, 42% of voters identified themselves as "conservatives." Last week, just 37% of voters labeled themselves as such. This is much closer to the electorate in 2012, when 35% of voters were conservatives. Still, the day after the Democrats' historic defeat in the midterms, President Obama held a news conference, saying that he "heard the one-third of voters" who cast ballots last Tuesday as clearly as he heard the "two-thirds" of voters who did not vote. Setting aside that the decision not to vote is, itself, a verdict on politics today, the subtle implication that somehow a quirk of who actually voted doomed the Democrat Senate majority is incorrect.  The electorate in 2014 was also three points more liberal and two points more "moderate" than voters in 2010. These numbers, too, were much closer to 2012 than the midterm election four years ago. If conservatives had voted in the same numbers this year, Republicans likely would have won Senate seats in Virginia and New Hampshire and made other races more competitive.  There was also no quirk in the racial component of the 2014 turnout. This, too, was much closer to the electorate of 2012 than of 2010. This year, the racial breakdown of the electorate was 75% white, 12% black, 8% Hispanic, and 6% "other." In 2010, 77% of voters were white, 11% black, 8% Hispanic, and 4% "other." In 2012, when Obama won reelection, blacks were 13% of the electorate, whites 72%, Hispanics 10%, and "other" 5%.  With the exception of Hispanics, Democrats were able to turn out minority voters this year, at least as measured as a share of the overall electorate. Even the drop in Hispanic voters from 2012 likely had only a modest impact, as they are still a small part of the overall electorate.   Even before the votes were in, liberals were spinning the results. The New York Times even published an editorial ahead of the election, arguing that midterm elections were themselves some kind of quirky aberration that ought to be scrapped.  And perhaps the 2010 midterms were a unique fluke. The electorate in the midterms this year, however, matched more closely the one who voted for Obama just two years ago. It was more liberal and less conservative than 2010 and had fewer white voters and more minorities. Nonetheless, Democrats were thumped up and down the ballot. The Democrats' challenges aren't with some weird slice of the electorate, but with the general public. We will see if that message penetrates the White House bubble."
http://www.breitbart.com/Big-Government/2014/11/10/2014-GOP-Rout-Wasnt-Quirk-of-Turnout
Battleground Texas: How It Hobbled Davis
http://www.pressreader.com/usa/austin-american-statesman-sunday/textview
Harry Reid: America's New Evil-Doers Are The Koch Brothers
http://www.breitbart.com/InstaBlog/2014/11/10/Harry-Reid-America-s-New-Evil-Doers-Are-The-Koch-Brothers
Dems to double down on Koch Brothers attacks
http://www.breitbart.com/InstaBlog/2014/11/10/Dems-to-double-down-on-Koch-Brothers-attacks
We Need a Government That Fears the People
http://cnsnews.com/commentary/jen-kuznicki/we-need-government-fears-people
Crazy Smart
Why the Tea Party is more savvy, sophisticated, and disciplined than you think.
http://www.slate.com/articles/news_and_politics/politics/2014/11/tea_party_feels_vindicated_by_2014_midterm_elections_movement_conservatives.html
Charlie Rangel: I Called Tea Party 'White Crackers' As 'Term Of Endearment' [VIDEO]
"New York Democratic Congressman Charlie Rangel sat down for a wide-ranging interview with Huffington Post Live, during which he defended his earlier use of the term 'white crackers' as a "term of endearment." Rangel began by standing by his earlier comments that the Southern GOP believes that "slavery isn't over," and that they won the Civil War. "Take a look and see, what are the symbols that the majority of slave-holding states, if they identify with the tea party, and if they do, where are the warriors of the Civil War, the Confederates?" he said, "They're all over these states and even today are denying it!"
http://dailycaller.com/2014/11/10/charlie-rangel-i-called-tea-party-white-crackers-as-term-of-endearment-video/