News Briefing for Tuesday, May 5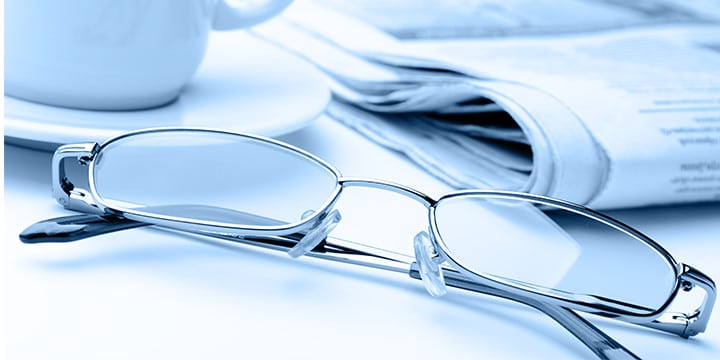 HEALTHCARE:
Obamacare exchanges are not cheap to build or run
"In its next Obamacare-related decision, the Supreme Court will decide whether employers in states that chose not to establish their own Obamacare exchanges can be forced to pay penalties for not offering insurance the government deems acceptable. The case is somewhat complicated and based on textual questions and legislative history. But if the court rules that the phrase "established by the state" means what it looks like it means, this will bring a small dose of chaos to up to 37 states that now rely on the federal exchange — the infamoushealthcare.gov. A majority of those who bought insurance from the federal exchanges in those states would no longer be eligible for the subsidies that have made the high price of Obamacare insurance less unpalatable for Americans of modest means. And the employer fines that are currently triggered when employees who aren't offered qualifying health insurance obtain subsidies to purchase it on the exchange would go away. Some have speculated that a ruling against Obama will set off a mad rush by states to establish exchanges of their own. Before state legislators embark on this rash course, however, they might want to look at the experience of the 15 states and the District of Columbia that originally set up their own exchanges. As it turns out, they are a rather messy and expensive proposition. As the Washington Post reported last week, about half of these state-run exchanges — which were very, very expensive to build in the first place — don't bring in enough money to sustain themselves. Some states have already been forced to impose or are now considering new taxes and fees on health insurance policies to cover their exchanges' costs. This obviously defeats the purpose of subsidizing insurance in the first place…"
http://www.washingtonexaminer.com/obamacare-exchanges-are-not-cheap-to-build-or-run/article/2563914?custom_click=rss
Emergency room visits up, despite Obamacare
"Too many Americans get care in emergency rooms instead of doctors offices — and expanded health coverage is making the problem worse rather than fixing it. Three in four emergency room doctors said patient visits have increased since the Affordable Care Act's requirement to have health insurance went into effect, in an email survey released Monday by the American College of Emergency Physicians. That's not the news some healthcare advocates had hoped for. The thought was that by expanding health coverage to more people, they would get their ailments treated earlier by primary care doctors and could avoid visiting emergency rooms, which already struggle with an overload of patients. "I think a lot of people shared our hope that when you gave people access to Medicaid, they would go to the doctor, get preventive care and not need to go to the emergency department," said Katherine Baicker, a health economics professor at Harvard. "That's a reasonable hope."…"
http://www.washingtonexaminer.com/emergency-room-visits-up-despite-obamacare/article/2563868?custom_click=rss
ER visits climb under ObamaCare, poll finds
"Emergency room visits have increased under ObamaCare despite the law's intention to reduce their use for standard medical care, a new survey finds. The survey of ER doctors finds that three-quarters say their number of patients has increased since ObamaCare's insurance mandate took effect at the beginning of 2014. The American College of Emergency Physicians (ACEP), which conducted the survey, pointed to the shortage of primary care doctors and the low payment rates from Medicaid, which accounts for much of ObamaCare's coverage expansion. "America has severe primary care physician shortages, and many physicians will not accept Medicaid patients because Medicaid pays so inadequately," Dr. Michael Gerardi, president of ACEP, said in a statement. "Just because people have health insurance does not mean they have access to timely medical care." The inability to get a timely appointment with a primary care doctor leaves people still relying on emergency rooms, he argues. One of the goals of ObamaCare was that, as people gained insurance, they would be able to go to other doctors and not rely on emergency rooms as much…"
http://thehill.com/policy/healthcare/240924-er-visits-climb-under-obamacare-poll-finds
ER visits up under Obamacare, despite promises: Doctors' poll
"Three out of every four emergency physicians have seen a great or slight uptick in the number of patients streaming into the ER since Obamacare's main provisions took effect, according a survey released Monday that seemed to undercut one of the key selling points of the 2010 overhaul. Only 17 percent of doctors told the American College of Emergency Physicians that ER volume has held steady since January 2014, when the government began to require most Americans to hold health insurance or pay a tax penalty. Only 5 percent saw a decrease. Instead, nearly half (47 percent) said ER volume had increased "slightly," and 28 percent said it had increased "greatly." Similarly, more than half of ER physicians said the volume of Medicaid patients increased greatly (24 percent) or slightly (32 percent). The findings contradict claims that the Affordable Care Act of 2010 would reduce the frequency of expensive ER visits, as more people gained coverage through the exchanges or Medicaid and, ostensibly, relied on preventive care through regular visits to a primary doctor. Nearly two-thirds of physicians said they're spending more time coordinating patients' care after they come to the ER, and the main reason is that patients have a hard time scheduling timely follow-up visits with primary doctors and specialists…"
http://www.washingtontimes.com/news/2015/may/4/er-visits-under-obamacare-doctors-say/
Poll suggests ER visits are rising under Obamacare
"The reliance on emergency care remains stronger than ever," said Dr. Michael Gerardi, president of ACEP.
"Emergency care physicians say the ER is busier under Obamacare — the opposite of what many policy makers predicted. It's the first year doctors have noticed a discernible difference since the law was passed. One of the expected benefits of the Affordable Care Act was that emergency rooms would become less crowded. The logic was that if more people are insured — roughly 10 million more people have insurance thanks to the healthcare law — then more people will be able to address health issues with primary care physicians. But according to a new poll of emergency healthcare professionals, that hasn't happened. In a survey conducted by the American College of Emergency Physicians (ACEP), more than of quarter of the 2,000-plus respondents said they had witnessed an increase in ER visitors in the last year. Roughly 90 percent of the respondents said the severity of illness or injury among ER visitors has either increased or remained the same. "The reliance on emergency care remains stronger than ever," Dr. Michael Gerardi, president of the ACEP, said in a press release. "It's the only place that's open 24/7, and we never turn anyone away. Rather than trying to put a moat around us to keep people out, it's time to recognize the incredible value of this model of medicine that people need." Gerardi says one of the problems is that there aren't enough primary healthcare providers to handle the influx of newly insured patients. The trend is also a product of routine. Patients who find themselves newly insured may simply be comfortable with and used to visiting the emergency room. It should be noted that ACEP represents the interests of emergency care physicians, a group of doctors who have a financial interest in emergency medicine. Policy changes that discourage the use of emergency care could negatively affect this group in the long run. Still, the new study suggests more may need to be done to diminish the burden on emergency rooms and encourage patients to seek out preventative care. If not, emergency rooms could become overwhelmed…."
http://www.upi.com/Health_News/2015/05/04/Poll-suggests-ER-visits-are-rising-under-Obamacare/2831430748684/
Contrary to goals, ER visits rise under Obamacare
"Three-quarters of emergency physicians say they've seen ER patient visits surge since Obamacare took effect — just the opposite of what many Americans expected would happen. A poll released today by the American College of Emergency Physicians shows that 28% of 2,099 doctors surveyed nationally saw large increases in volume, while 47% saw slight increases. By contrast, fewer than half of doctors reported any increases last year in the early days of the Affordable Care Act. Such hikes run counter to one of the goals of the health care overhaul, which is to reduce pressure on emergency rooms by getting more people insured through Medicaid or subsidized private coverage and providing better access to primary care. A major reason that hasn't happened is there simply aren't enough primary care physicians to handle all the newly insured patients, says ACEP President Mike Gerardi, an emergency physician in New Jersey. "They don't have anywhere to go but the emergency room," he says. "This is what we predicted. We know people come because they have to." Experts cite many root causes. In addition to the nation's long-standing shortage of primary care doctors — projected by the federal government to exceed 20,000 doctors by 2020 — some physicians won't accept Medicaid because of its low reimbursement rates. That leaves many patients who can't find a primary care doctor to turn to the ER — 56% of doctors in the ACEP poll reported increases in Medicaid patients…"
http://www.usatoday.com/story/news/nation/2015/05/04/emergency-room-visits-rise-under-affordable-care-act/26625571/
Of course: ER visits increasing under ObamaCare
"And not unexpected either, except for those who continue to defend ObamaCare as the solution to rising medical costs. A poll of over 2,000 emergency room doctors shows that visits to ERs have increased, and in precisely the population that ObamaCare advocates claimed they would decrease and reduce costs: A survey of 2,098 emergency-room doctors conducted in March showed about three-quarters said visits had risen since January 2014. That was a significant uptick from a year earlier, when less than half of doctors surveyed reported an increase. The survey by the American College of Emergency Physicians is scheduled to be published Monday. Medicaid recipients newly insured under the health law are struggling to get appointments or find doctors who will accept their coverage, and consequently wind up in the ER, ACEP said. Volume might also be increasing due to hospital and emergency-department closures—a long-standing trend. "There was a grand theory the law would reduce ER visits," said Dr. Howard Mell, a spokesman for ACEP. "Well, guess what, it hasn't happened. Visits are going up despite the ACA, and in a lot of cases because of it." ObamaCare includes a Medicaid expansion component, which advocates claimed would get people out of ERs and into clinics. Emergency rooms cannot deny service, and many people without health insurance chose to seek care in ERs and then let their bills go unpaid, creating the need for government subsidies. By forcing people into either health insurance plans or Medicaid through the individual mandate, ObamaCare would give these patients the option to seek medical care at lower-cost clinics rather than through expensive ER visits, which was a major theory for its supposed cost controls…"
http://hotair.com/archives/2015/05/04/of-course-er-visits-increasing-under-obamacare/
Two More Signs Obamacare Is Imploding
"Two new reports highlight the financial burden and physical strain Obamacare is placing on the healthcare system. Almost half of the insurance exchanges set up by states are struggling financially, forcing officials to consider turning the exchanges over to the federal government. And most doctors are reporting an unsustainable surge in ER visits, contrary to the law's intent. Low enrollment numbers, expensive call centers and cumbersome technology are driving up costs for many of the 17 exchanges set up by the states and the District of Columbia, which is a big problem since federal funding of the costs expired at the beginning of the year, reported The Washington Post. States that received a combined $5 billion in federal grants must now cover their operating costs, and many may be forced to drop their marketplace in exchange for the federally operated HealthCare.gov. That transition would cost about $10 million per exchange, Jim Wadleigh, executive director of Connecticut's exchange, told The Washington Post…"
http://dailycaller.com/2015/05/04/two-more-signs-obamacare-is-imploding/
Obamacare's Best Defense? 'It Could Have Been Worse'
"Healthcare costs have risen over 12 percent since the passage of Obamacare in 2010. So the White House is trotting out a new defense of the law — "it could have been worse." That's essentially what top White House economist Jason Furman said during a recent speech. Furman admitted that deductibles under Obamacare are troublingly large. But, he added, "The important thing about this is it's no worse." Not exactly a ringing endorsement of Obamacare. And certainly not what President Obama promised when he signed the measure into law. Instead, Obamacare has made health costs worse — much worse. It's pushed both deductibles and premiums through the roof. As a result, millions of consumers have been forced to buy overpriced insurance — and yet still have to empty their wallets when they visit the doctor's office. According to the online insurance marketplace HealthPocket, deductibles shot up 42 percent during the health law's first year, compared to those for plans available pre-Obamacare. Today, almost one in seven Americans spends 10 percent or more of his or her income on out-of-pocket costs like deductibles…."
http://www.forbes.com/sites/sallypipes/2015/05/04/obamacares-best-defense-it-could-have-been-worse/
Republicans Still Working on Reconciling Obamacare Fixes With Reconciliation
There are several proposals floating around, but it's all dependent on what the Supreme Court decides in June.
"Republicans as a group are generally rooting for the Supreme Court to knock down a key part of Obamacare this summer. But they're still divided as to what should happen next. If the Court rules as Republicans hope it will in King v. Burwell, financial assistance will be invalidated in more than 30 states that have federal exchanges. And although several Republican proposals have already been put forth to deal with the chaos that would ensue following an immediate subsidy removal, the party is split over whether or not it should use budget reconciliation to ensure one of them ends up on the president's desk. The reconciliation process requires only 51 senators to put a bill before the president, as opposed to the normal 60. But, prior to the post-King proposals, many Republicans called for it to be used for a full Obamacare repeal, and the Republican budget agreement uses language ambiguous enough to leave reconciliation's specific use up in the air. "I think we all know President Obama is not going to sign a law that repeals his signature proposal in his law," Sen. John Barrasso told National Journal. "So the only way, I think, to actually repeal the health care law is with a Republican president after the 2016 election. "But what I want to do is put something on the president's desk that hopefully he would sign, which would be to continue helping the people that have been harmed by his actions, and at the same time, giving them freedom from the significant mandates and the expense of his law," added Barrasso, a sponsor of a post-King proposal that would give financial assistance to those impacted for a transitional period and allow states to create their own competitive health-insurance markets…"
http://www.nationaljournal.com/health-care/republicans-still-working-on-reconciling-obamacare-fixes-with-reconciliation-20150503
Boehner struggles with his failed ACA predictions
"House Speaker John Boehner sat down with NBC's Chuck Todd on "Meet the Press" yesterday, and the host asked a good question about the Republican leader's failed predictions about the Affordable Care Act. Regrettably, the Speaker couldn't respond with an equally good answer.
TODD: You made some dire predictions about health care. 2014 you said fewer people would have health insurance. According to plenty of surveys, more people have health insurance today than they did before it went down from – the uninsured rate went down 17 percent to just under 12 percent. You said it would destroy jobs. The first year it was implemented, the country added 3 million jobs. Why…
 BOEHNER: Obamacare made it harder for employers to hire people. The economy expands and as a result, you are going to have more employees because businesses have to. But if you can ask any employer in America, and ask them whether Obamacare has made it harder for them to hire employees, they'll tell you yes. Because it's a fact. When you look at – you know why there are more people insured? Because a lot more people are on Medicaid. And giving – you know, we expanded Medicaid in a big way. And giving people Medicaid insurance is almost like giving them nothing. Because there aren't – you can't find a doctor that will see Medicaid patients.
The Speaker soon added that, as far as he's concerned, the Affordable Care Act is "not working."
 Boehner might have a credible argument, if we abandoned the agreed upon meaning of "working."…"
http://www.msnbc.com/rachel-maddow-show/boehner-struggles-his-failed-aca-predictions
ObamaCare program saves Medicare $400M
"A pilot program created under ObamaCare to change Medicare's payment system saved almost $400 million and will be expanded, the administration announced Monday.  An independent report released by the Department of Health and Human Services on Monday finds that the pilot program saved Medicare more than $384 million across 2012 and 2013. The pilot program, called Pioneer Accountable Care Organizations, is part of an effort to shift Medicare to paying for quality instead of quantity of care.  Under the program, groups of doctors agree to accept lump payments under Medicare instead of individual payments for each service they provide, as in the traditional Medicare payment system. The idea is to discourage unnecessary tests and procedures and better coordinate care. If the groups of doctors, known as Accountable Care Organizations (ACOs), end up keeping costs below the target, they get to keep some of the leftover money, providing an incentive to keep costs down…"
http://thehill.com/policy/healthcare/240971-obamacare-trial-program-saving-money-report-finds
IMMIGRATION:
Support for More Border Control Hits Four-Year High
"A growing number of voters consider illegal immigration a serious problem and believe controlling the border is the most important thing the government can do, even if using the military is necessary. A new Rasmussen Reports national telephone survey finds that 77% of Likely U.S. Voters now consider illegal immigration a serious problem in America today, with 51% who say it is Very Serious. Just 19% don't think it's a serious problem, and that includes only three percent (3%) who say it's Not At All Serious. (To see survey question wording, click here.) While overall concern about illegal immigration is unchanged from January, the number who think it is a Very Serious problem is up from 47%. As they have for years, most voters (63%) think gaining control of the border is more important than legalizing the status of undocumented workers already living in the United States. While that's up just two points from January, it is the highest level of support for border control since December 2011.  Thirty percent (30%) believe it's more important to legalize those already living here, the lowest finding in two years. Most voters (63%) still agree that the U.S. military should be used along the Mexican border to prevent illegal immigration, but that's up from 57% in January and is the highest finding since December 2012. Just 26% disagree, while 12% are undecided.  Fifty-eight percent (58%) believe providing a pathway to citizenship for those currently in the country illegally will just encourage more illegal immigration, also up from January. Just 24% disagree, but 19% are not sure…"
http://www.rasmussenreports.com/public_content/politics/current_events/immigration/immigration
Immigration Reform 2015: Illegal Immigrants Could Get Free Health Care Under Proposed California Law
"A California bill that would help illegal immigrants get healthcare coverage faces a key hurdle Monday when it goes for a vote before the state Senate Appropriations Committee. Opponents of the bill, which would help 2.5 million people in California, are balking at the price tag, reports the San Jose Mercury News. State Senate Bill 4 would let illegal immigrants join Medi-Cal, the state's health insurance program for the poor. If the bill passes the committee, it needs passage in both the Senate and Assembly and then the signature of Gov. Jerry Brown to become law. Opponents of the bill authored by Sen. Ricardo Lara, a Democrat from the heavily Latino Los Angeles suburb of Bell Gardens, say it will hurt the economy. An earlier bill proposed by Lara failed to clear the Appropriations Committee last year because it was forecast to cost the state $1.3 billion, according to the San Jose Mercury News. The newer version bill is reportedly cheaper for the state. "The numbers are still being worked out, but we've brought it down from what we once thought would be $1 billion to close to $400 [million] to $800 million a year," Lara said in early April, according to the San Francisco Chronicle. "It looks like something that's doable to cover folks." The Mercury News reported the price tag could fall anywhere between $174 million to $740 million, depending on whether President Barack Obama's executive order giving 5 million illegal immigrants deportation protection — an order that is currently blocked in federal court — takes effect.  The bill would let immigrants who often have no way of receiving healthcare — outside of free clinics and emergency rooms — acquire coverage through an exchange. The Medi-Cal coverage for illegal immigrants would be paid for entirely by the state and not split with the federal government — unlike the people currently covered by Medi-Cal. The Medi-Cal program currently covers one in three Californians, the Mercury News reported, and proponents of the bill are confident the cost to the state is small enough that SB-4 will eventually pass…"
http://www.ibtimes.com/immigration-reform-2015-illegal-immigrants-could-get-free-health-care-under-proposed-1906998
Court hears challenge to Obama's immigration actions
"Judges on the nation's second most influential court questioned Monday whether Arizona Sheriff Joseph Arpaio has legal standing to challenge President Obama's executive actions on immigration. The outspoken lawman is challenging Obama's move last year to shield millions of illegal immigrants from deportation. But during arguments before the U.S. Court of Appeals for the D.C. Circuit, a panel of three judges appeared skepitical of the case. "Your client has to have standing to raise the challenge he's raising and you have to show how the president's program is causing harm to your client and how the relief he seeks would address that harm," Judge Cornelia "Nina" Pillard said. Larry Klayman, the attorney representing Arpaio, said his client had to spend $9 million from February to December in 2014 to handle an increase in the number of immigrants being incarcerated in his Maricopa County jail. Because of the president's actions, he said immigrants who would have otherwise been deported are staying in the country and becoming repeat offenders. "Only the most severe criminals are deported, but the lower level criminals are in these jails and it's raising the cost for Maricopa Country," Klayman said. Arpaio is appealing U.S. District Judge Beryl Howell's December 2014 decision to dismiss the case. In her opinion, she said Arpaio brought up important issues in his lawsuit, but lacked legal standing to file the suit because he hadn't suffered direct harm from Obama's actions.  Now Arpaio is asking the federal court of appeals to overturn Howell's decision and stop the President from giving legal status and work permits to nearly five million illegal immigrants. The case stems from actions Obama took in November to expand eligibility to the Deferred Action for Childhood Arrivals program, or DACA, which offers protections to immigrants brought to the United States illegally as children, and create a new program to allow parents of U.S. citizens and permanent residents to apply for amnesty. Klayman argues that Obama's orders not only keep criminals in the country to reoffend, but act as a "magnet," attracting new immigrants to enter the country illegally. He said the president violated the Constitution when he put himself "above Congress, above the Administrative Procedures Act and above the American people." "The President is not an emperor," he said. "You don't get to supersede what Congress has done." Beth Brinkmann, the attorney representing the Obama Administration and the Department of Justice, said Obama's policies do not allow an application to be made by someone who has committed a crime. Judge Sri Srinivasan questioned whether the President's orders would apply to a person with only one misdemeanor, but Brikmann said low level misdemeanors don't require jail time. Because Obama's orders don't apply to illegal immigrants who entered the country after Jan. 1, 2010, immigrants that have felonies, multiple misdemeanors or pose a threat to public safety or national security, she said Klayman's theory of increased crime is "unlikely" and "speculative." "The court's opinion below really shows why this is a non-judicial matter," she said…"
http://thehill.com/regulation/court-battles/240951-appellate-court-hears-arguments-in-case-challenging-obamas-executive
Court skeptical on Barack Obama immigration challenge
Arizona Sheriff Joe Arpaio contends his jail is spending millions of dollars to house illegal immigrants Obama is refusing to deport.
"A legal challenge to President Barack Obama's executive actions on immigration faced a big hurdle at a federal appeals court Monday: The judges could not seem to figure out what good it would do the plaintiff if he won the case. Three judges from the U.S. Court of Appeals for the D.C. Circuit spent a little over an hour hearing arguments on a lawsuit brought by Arizona Sheriff Joe Arpaio, of Maricopa County. Arpaio contends his jail is spending millions of dollars to house illegal immigrants who Obama is refusing to deport under "deferred action" policies that offer a quasi-legal status to some who came to the country illegally as children…"
http://www.politico.com/story/2015/05/obama-immigration-action-challenge-appeals-court-117604.html
OVERNIGHT REGULATION: Court skeptical of challenge to immigration order
http://thehill.com/regulation/overnights/240979-overnight-regulation
Justice Department checked with White House before telling immigration judge amnesty already begun
"The Justice Department checked with the White House before informing a federal judge that it was already carrying out part of President Obama's immigration amnesty, administration attorneys revealed in documents filed in court late last week as they tried to head off a judicial spanking. The attorneys turned over the communications with the White House to Judge Andrew S. Hanen, who is hearing the major case challenging Mr. Obama's 2014 deportation amnesty, but the lawyers pleaded with the court not to look at the documents on grounds that it would intrude on the president's powers. Still, the revelation that the White House was looped in suggests officials knew the seriousness of the error in not informing Judge Hanen earlier that the Homeland Security Department was already carrying out part of Mr. Obama's amnesty by granting three-year work permits to illegal immigrants who qualified under the 2012 policy. "The Department of Justice and the White House counsel's office sometimes confer regarding civil litigation that impacts high-priority policy initiatives of the administration," the attorneys said in a 34-page brief filed Friday that repeatedly apologized for misleading the court, while insisting it wasn't intentional. In documents filed with the court, the attorneys said more than 1,500 Homeland Security employees knew the three-year part of the amnesty was in effect as of November. The Justice Department attorneys are trying to avoid a reprimand from Judge Hanen, who has expressed surprise that the administration was carrying out any part of the amnesty, despite telling him in both filings and during a hearing that the amnesty program wouldn't begin until February…"
http://www.washingtontimes.com/news/2015/may/3/andrew-hanen-immigration-amnesty-judge-gets-justic/?utm_source=RSS_Feed&utm_medium=RSS
OBAMA ADMINISTRATION APOLOGIZES FOR MISLEADING JUDGE ON EXEC. AMNESTY
"The Obama administration is expressing regret to U.S. District Judge Andrew Hanen — the man presiding over 26 states' court challenge to executive amnesty — for not being entirely forthcoming about the implementation dates associated with the programs, according to reports. "The Government deeply regrets not only the confusion that these statements created, but that it did not recognize the prospect of confusion earlier," the Justice Department explains in a court filing late last week, according to the Valley Morning Star. "But the miscommunications were not the product of bad faith, and they do not warrant sanctions or further discovery." The "miscommunications" in question involve the revelation that, despite the government's assertions that the executive amnesty programs — Deferred Action for Parents of Americans and Lawful Permanent Residents (DAPA) and expanded Deferred Action for Childhood Arrivals (DACA) — would not start before February 18 (DAPA was scheduled to start in May), an aspect did begin before then. Days before expanded DACA was set to take effect Hanen issued a preliminary injunction on the executive amnesty programs, to stop the implementation from going forward as the case works its way through the courts. In early March, however, the Justice Department revealed to Hanen that in fact it had already started to implement an aspect of expanded DACA, and had issued more than 100,000 new three-year DACA renewals. Hanen was not pleased. In later filings he called the government misleading, accusing the government of "deceptive representations and half-truths." According to the Washington Times, in addition to its brief, the government also turned over documents dealing with the executive amnesty expansion that included communications with the White House. "We sincerely regret the misunderstanding that the government's statements inadvertently caused, and hope that this submission fully resolves the issue," the administration said in its brief," the Times quoted the briefing…"
http://www.breitbart.com/big-government/2015/05/04/obama-administration-apologizes-for-misleading-judge-on-exec-amnesty/
Arizona Regents to decide on university tuition hikes
"The Arizona Board of Regents will decide on upcoming tuition rates for the three state universities, including a proposed discounted rate for certain immigrants who have to pay out-of-state fees. Regents are scheduled to vote Monday on setting tuition fees for the 2015-2016 school year. The panel will consider a proposal to reduce tuition to 150 percent of in-state tuition for young immigrants who are protected from deportation under a federal program. The presidents of Arizona State University, University of Arizona and Northern Arizona University all proposed fee or tuition increases last month to make up for millions of dollars in state funding cuts. Tuition at state universities has more than doubled in the past decade. Overall, state funding has dropped despite big enrollment increases…"
http://www.washingtontimes.com/news/2015/may/4/arizona-regents-to-decide-on-university-tuition-hi/?utm_source=RSS_Feed&utm_medium=RSS
Durbin, Cupich urge supporters of immigration reform to speak out, vote
"Supporters of immigration reform should share their stories with legislators and register Hispanic voters, Democratic U.S. Sen. Dick Durbin and Chicago Archbishop Blase Cupich said over the weekend in Northfield. Applause often punctuated the remarks of Durbin and Cupich, who spoke Sunday, May 3, to an audience of more than 300 people at the Temple Jeremiah synagogue. When asked the best way for Chicago area residents to voice support, Cupich asked them to share their views with friends and neighbors, the first step toward changing hearts and minds…"
http://www.chicagotribune.com/suburbs/winnetka/news/ct-wtk-immigration-panel-tl-0507-20150504-story.html
The Myth of the Socially Conservative Immigrant
"You know how Jeb Bush and other immigration enthusiasts are always telling us how conservative immigrants are, how they're more religious and traditionalist? Appealing to their supposed conservatism is the key, we are told, to getting their votes, if only we would embrace amnesty and mass legal immigration. There are two problems with this argument: First, there's a pretty clear consensus that Latin American and Asian immigrants (who comprise 75 percent of all immigrants) and their U.S.-born children do not vote based on social issues, assigning them low priority. Second, immigrants are not particularly conservative. There is a mountain of survey data demonstrating that, in general, Latin American and Asian immigrants and their children are supportive of bigger government and are no more socially conservative than the native-born. In addition to survey data, there's another way of assessing the stereotype of the socially conservative immigrant — their abortion rates. If the Jeb Bush storyline is correct, one would expect immigrant women to be significantly less likely to get abortions than the native-born. They're not. My colleague Steven Camarota looked at that question, using an extensive survey of women who had undergone abortions.  He found that immigrant woman (ages 15–44) overall have nearly identical abortion rates to natives. But there are relatively few immigrants under 25, where the likelihood to get an abortion is highest; comparing only those over age 25 finds that immigrants actually have a somewhat higher abortion rate. It only gets worse for the native-born children and grandchildren of Latin American immigrants. Their abortion rate is double that of Latin American immigrants, and more than triple the rate of native-born non-Hispanic whites. The abortion rate for the children and grandchildren of immigrants from Asia is more than double that of U.S.-born whites. Given these dramatically higher rates of abortion, it's likely the abortion rate will increase as immigration changes the demographic makeup of the population. The point here is not that immigrants and their children are somehow "bad" because they're more likely to get abortions. Rather, it's yet another indication of how hard it will be for Republicans to sell a conservative message — in this case, opposition to abortion — to groups that are likely to be less receptive to it…"
http://www.nationalreview.com/corner/417799/myth-socially-conservative-immigrant-mark-krikorian
The End to the U.S. Immigration Debate?
"Immigration policy appears to be a lost cause in the U.S. political system… Take the reform attempts in 2007 and 2013, for example. Having been developed and put forward, the proposals were swiftly captured by special-interest lobbies and ran into fierce popular opposition. And President Obama's "amnesty" program in November is now tied up in the courts. It's a good old-fashioned congressional gridlock – and as I'll explain, we have a way to go before we reach any clarity. Don't expect the standoff to last long, though. Come election time, immigration policy will ring loud and clear again as a key campaign issue. Heck, we may even get a compromise… Current Unresolved Issues – The biggest problem with immigration policy? The poor quality of debate. It's quite clear that there are certain groups who stand to gain from immigration, while others may not. The issue is segregated into two primary sections. Low-Skill Immigration. On one hand, low-skill immigration (whether legal or illegal) tends to depress the wages of domestic U.S. workers in low-skill occupations. This, of course, benefits employers – and needless to say, the cheap-labor lobby is strong, especially among big donors to congressional candidates. Economically, though, much of the lobby's claims are unjustifiable. Take large labor-intensive farming operations in California, for instance. They already benefit from huge subsidies on their usage of scarce water. And it would be more rational to outsource production to areas with high rainfall and low-labor costs – like Latin America. High-Skill Immigration. High-skill immigration ought to be generally beneficial. After all, these are workers with hard-to-find expertise. But there are certainly a lot of losers from it, too, especially if it's poorly controlled. So what does the public want? Unsurprisingly, 39% of the U.S. population wants lower immigration than currently, while only 7% want higher immigration, according to a recent Gallup survey. That probably correlates with the proportion of people who significantly lose out versus benefit from the trend in immigration among the voting population. The remainder likely experience little direct effect. In both the 2007 and 2013 debates, the people who benefit from immigration were well represented at the bargaining table, while the larger number of immigration losers exerted their influence only indirectly. The upshot was two bills that boosted immigration and appeared set to pass, but then stalled on a wave of opposition. (A fine use of democracy, in my opinion.) And in the run-up to the general election, don't think for a second that the issue is strictly divided by political parties…."
http://www.wallstreetdaily.com/2015/05/04/immigration-policy-2016-election/
McCain toughens tone on immigration as 2016 approaches (May 2nd)
"U.S. Sen. John McCain on Wednesday sparred with Homeland Security Secretary Jeh Johnson over border security in the latest sign of the Arizona Republican's toughening attitude on immigration in advance of a potentially competitive primary. McCain was the lead Republican negotiator on the bipartisan "Gang of Eight" comprehensive immigration reform bill that passed the U.S. Senate in 2013. The following year, McCain was formally censured by Arizona Republican Party as too liberal on immigration, "amnesty," and other issues. In April, he announced he is running for a sixth term in 2016 and a conservative primary challenger is expected. This year, McCain and U.S. Sen. Jeff Flake, R-Ariz., attached an amendment to the Senate's budget resolution that would speed the removal of children and other Central American immigrants who cross the U.S.- Mexico border illegally. On April 23, McCain voted against the confirmation of new U.S. Attorney General Loretta Lynch because he disagrees with her position that President Barack Obama's executive action on immigration was reasonable and constitutional. At a Wednesday hearing of the Senate Homeland Security and Governmental Affairs Committee, McCain challenged what he characterized as Johnson's suggestion that a drop in Border Patrol apprehensions of unaccompanied migrant children from El Salvador, Honduras and Guatemala from October to March should be celebrated. McCain held up a graph that showed there were 19,707 such apprehensions in the same period a year ago. "I am not suggesting that this constitutes victory," Johnson responded. "The fact is you're being disingenuous when you say that things really are a lot better," McCain shot back. "9,800 is not satisfactory to anybody in my state." McCain also grilled Johnson on how many of the unaccompanied minors who cross the border actually show up to their immigration court hearings. Johnson said he didn't know…"
http://www.azcentral.com/story/azdc/2015/05/02/mccain-tone-toughens-immigration-reform-border-security-reelection/26745705/
Scott Walker In 2006: "I Support Paul Ryan's Position On Immigration Reform"
As the Wisconsin governor takes a conservative hardline on immigration, his past statements come under scrutiny.
"Wisconsin Gov. Scott Walker, a likely 2016 candidate for president who has positioned himself as an opponent of so-called "amnesty" for undocumented immigrants, wrote in 2006 blog posts uncovered by BuzzFeed News that he supported fellow Wisconsinite's Paul Ryan's position on immigration policy. In the past, Republican Rep. Ryan has been a supporter of a comprehensive approach to changing immigration law and has supported a path to citizenship for undocumented immigrants. A review by BuzzFeed News of Walker's old campaign website has found blog posts written by Walker saying his stance on immigration mirrored Ryan's.
"As for the issue of immigration, I commented on it in my post on Monday. In particular, I support Paul Ryan's position on immigration reform," Walker wrote in a blog post responding to a question on immigration. Walker wrote in a previous post that he was most impressed by a speech Ryan gave at a Republican event where he spoke of the assimilation of immigrants into American culture. "Ryan mentioned that his family learned the language and the culture," Walker wrote. "Sure, they still cook corned beef and cabbage and honor other Irish traditions, but they learned about American culture. I agree, being a melting pot means respecting ethnic backgrounds, but melting together in the principles that make America great." Ryan co-sponsored in the House the companion bill to the McCain-Kennedy Senate bill, which included a pathway to citizenship for undocumented immigrants. He was one of the few members to do so…"
http://www.buzzfeed.com/andrewkaczynski/scott-walker-in-2006-i-support-paul-ryans-position-on-immigr#.ngbwNN7x9E
Can Hillary Clinton win over Latino voters?
"Cesar Vargas has a message for Hillary Rodham Clinton as she blames Republicans for a broken immigration system and seeks Hispanic support: We've heard it all before. President Obama promised an immigration overhaul that hasn't come, said Vargas, co-director of Dream Action Coalition, an advocacy group for young Latinos. And while Obama has made some progress on slowing deportations and other issues, he said, Clinton will have to show how she will get farther. "That type of rhetoric is already stale, especially to the Latino community," Vargas said. "It's like a piece of stale bread." Clinton, who will travel to Nevada on Tuesday for a campaign appearance aimed at Hispanics, faces politically tricky terrain on immigration and citizenship issues. She will be under pressure to declare much of the Obama immigration agenda a failure, and she also faces a Republican field with more potential appeal to Hispanic voters than in the past. Clinton's early and frequent attention to immigration issues in her three weeks as a 2016 candidate suggests that she has an eye on former Florida governor Jeb Bush in particular. Bush had generally good relations with Hispanic leaders as governor, is married to a Mexican-born woman and speaks fluent Spanish. Unlike some of his likely Republican primary opponents, Bush has also avoided taking positions that many Hispanics see as anti-immigration…"
http://www.washingtonpost.com/politics/can-hillary-clinton-win-over-latino-voters/2015/05/04/45466bc8-f276-11e4-84a6-6d7c67c50db0_story.html
SPENDING/BUDGET/ECONOMY:
House will struggle to pass spending bills that adhere to caps
"It was supposed to be the easy one. A bill to fund military construction and veterans affairs for fiscal 2016 was expected to sail through the House on Wednesday, but at the last minute Republicans postponed a vote when it became clear a Democratic amendment to blow up the legislation actually stood a chance of passing with GOP support. The legislation was poised to eventually pass, Republican leaders insisted, but the floor struggle over the measure foreshadows what will be a difficult few months as Congress attempts to pass 12 spending bills that stick to federally-mandated spending caps that lawmakers in both parties despise. A bill to fund the Departments of Labor and Health and Human Services as well as legislation to pay for the Departments of Transportation and Housing and Urban Development are expected to be impossible to pass, due to the mandated spending limit…"
http://www.washingtonexaminer.com/house-will-struggle-to-pass-spending-bills-that-adhere-to-caps/article/2563851?custom_click=rss
Fast-Tracking Lets President Hide Details Of Trade Deals
"Critics of "fast-tracking" for free-trade agreements say it would prevent Congress from seeing important details of the deals, and the bill's language supports their concerns. Trade Promotion Authority (TPA) legislation, also known as "fast-tracking," would enable the president to submit trade agreements to Congress for an up-or-down vote with no opportunity for amendments. Although TPA would ease passage of agreements such as the Trans-Pacific Partnership (TPP), opponents worry that it could also hide potentially controversial elements of those deals from the public…"
http://dailycaller.com/2015/05/04/fast-tracking-lets-prez-hide-details-of-trade-deals/
Obama to announce expansion in 'My Brother's Keeper' initiative
"A White House program aimed at young minority men is growing. President Obama will announce Monday the launch of My Brother's Keeper Alliance, a new independent nonprofit. Obama will give remarks during the launch at Lehman College in the Bronx, N.Y., and then participate in a roundtable discussion with young men from around the country, the White House said. The new nonprofit is related to My Brother's Keeper, a White House initiative launched in January 2014 in the wake of Trayvon Martin's killing. This new off-shoot is seen as a response to the death of Freddie Gray in Baltimore and subsequent unrest. "As a proud son of Baltimore, this week's announcement comes at a time of unique and special resonance for me," Cabinet Secretary Broderick Johnson, the chairman of My Brother's Keeper, wrote in a White House email announcing the initiative. "The president's My Brother's Keeper Initiative is about recognizing that our young people are not the problem, but rather the solution," he added…"
http://www.washingtonexaminer.com/obama-to-announce-expansion-in-my-brothers-keeper-initiative/article/2563944?custom_click=rss
Brother's Keeper enters new phase amid Baltimore tension
"From the campus of Lehman College in the Bronx, New York, Monday, President Barack Obama announced a spin-off of his already-existing "My Brother's Keeper" initiative into a new, non-profit foundation — a clue into what work the President will take on in his post-presidency years. The President's initiative was first created in 2014 by the White House the wake of Trayvon Martin's killing to address the lack of opportunity that young minority boys face across in often-poor neighborhoods across the country. Monday's announcement comes as the nation continues the conversation on race relations, after the unrest in Baltimore following the death of 25-year-old Freddie Gray. Obama, speaking ahead of a roundtable event — including singer John Legend — said he had an outstanding conversation with some young men. "If you have any doubt about the incredible promise of America — you need to get to know these young men, they are examples of intelligence, hard work and street smarts," Obama said. White House officials had said the President would likely speak to the situation in Baltimore, within the context of the foundation's work — addressing broader, systemic issues that still plague so many neighborhoods across the country, like Freddie Gray's. "Stories of young men being stopped and put on the ground by police for no reason, schools who aren't invested in their success. They are succeeding because somewhere along the someone mentored them," Obama said. Broderick Johnson, chairman of the White House's My Brother's Keeper Task Force, wrote in an email to supporters about the formation of the new nonprofit, "As a proud son of Baltimore, this week's announcement comes at a time of unique and special resonance for me." The alliance will be made up of celebrities, athletes, CEOs and current and former government officials, including singer John Legend, former Pittsburgh Steeler Jerome Bettis, NBA legend Shaquille O'Neal, former Attorney General Eric Holder, former Secretary of State General Colin Powell, and Democratic Sen. Cory Booker of New Jersey. According to the alliance, the foundation will focus on key moments in a young man's academic and professional life, targeting key, symbolic milestones for intervention: when boys are entering grade school, in middle childhood, graduating from high school, finishing college and then entering the workforce. According to the alliance, the intervention would continue with the goal of reducing violence "throughout life." "This is an issue that the President intends to continue to be focused on, long after he has left the Oval Office," White House press secretary Josh Earnest said…."
http://www.cnn.com/2015/05/04/politics/president-barack-obama-brothers-keeper/
As Obama seeks urban 'investments,' Baltimore got $1.8B from stimulus
"The city of Baltimore received over $1.8 billion from President Obama's stimulus law, including $467.1 million to invest in education and $26.5 million for crime prevention.  Obama claimed last Tuesday that if the Republican-controlled Congress would implement his policies to make "massive investments in urban communities," they could "make a difference right now" in the city, currently in upheaval following the death of Freddie Gray.  However, a Washington Free Beacon analysis found that the Obama administration and Democratically-controlled Congress did make a "massive" investment into Baltimore, appropriating $1,831,768,487 though the American Recovery and Reinvestment Act (ARRA), commonly known as the stimulus. According to Recovery.gov, one of Baltimore's central ZIP codes, 21201, received the most stimulus funding in the city, a total of $837,955,866. The amount included funding for 276 awards, and the website reports that the spending had created 290 jobs in the fourth quarter in 2013.  Of this amount, $467.1 million went to education; $206.1 million to the environment; $24 million to "family"; $16.1 million to infrastructure; $15.2 million to transportation; $11.9 million to housing; and $3.1 million to job training…"
http://www.foxnews.com/politics/2015/05/04/as-obama-seeks-urban-investments-baltimore-got-18b-from-stimulus/
Obama: Helping young men from poor areas will be 'my life's work'
"President Obama launched a new spin-off of his "My Brother's Keeper" initiative Monday, pledging to make helping young men in impoverished communities his life's mission. Speaking at an event on the campus of Lehman College in the Bronx, N.Y., Obama said the country will "profit or pay" for what the young men in poor communities across the country become and spoke extensively about the lack of opportunities that are contributing to drug addiction, unemployment and a sense of hopelessness in these areas. "The good news is it doesn't have to be this way," he said. "We can have courage to change. We can make a difference." "This will be my mission, not just for me and Michelle for the remainder of my presidency, but for the rest of my life." As the president spoke about the work of the new spin-off of My Brother's Keeper initiative, he sprinkled in references to the racial tensions in Baltimore over the past two weeks and argued that the opportunity gaps for these communities begin early, often at birth, and "compound over time."
http://www.washingtonexaminer.com/obama-helping-young-men-from-poor-areas-will-be-my-lifes-work/article/2563978?custom_click=rss
Bill would bar lawmakers from flying first class
"A bipartisan group of lawmakers has introduced legislation to prevent members of Congress from using official funds for first-class airfare. Reps. Paul Gosar (R-Ariz.) and Raul Ruiz (D-Calif.) said that luxury air travel is "especially wasteful" while Congress has yet to eliminate the federal deficit. "Members of Congress are public servants of the people and should not be considered a privileged status," Gosar and Ruiz said in a joint statement. Each lawmaker is allotted funds known as a Member Representational Allowance to pay for running their offices, including staff salaries and office supplies. The bill from Gosar and Ruiz, titled the Coach-Only Airfare for Capitol Hill (COACH) Act, would mandate that lawmakers and staffers can only fly first-class with personal funds. It would  permit exceptions for first-class travel to accommodate disabilities or other medical needs. Fourteen lawmakers have co-sponsored the legislation, several of whom will face tough reelection races next year: Reps. Mark Amodei (R-Nev.), Julia Brownley (D-Calif.), Carlos Curbelo (R-Fla.), Scott DesJarlais (R-Tenn.), Raul Grijalva (D-Ariz.), Walter Jones (R-N.C.), David Joyce (R-Ohio), Ann Kirkpatrick (D-Ariz.), Steve Pearce (R-N.M.), Tom Rice (R-S.C.), Pete Sessions (R-Texas), Kyrsten Sinema (D-Ariz.), Scott Tipton (R-Colo.) and Ryan Zinke (R-Mont.). Rep. Gwen Graham (D-Fla.), one of the most vulnerable House Democrats in the next election cycle, introduced a similar bill earlier this year that prevents members of Congress from buying first-class plane tickets with federal funds…"
http://thehill.com/blogs/floor-action/house/240999-bill-would-bar-lawmakers-from-flying-first-class
Pelosi's perplexing claim that House bill would 'cut' VA medical care funds
"…To call the funding in the House bill a "cut" is not accurate. The president's budget proposal is just that: a proposal. The House bill is, indeed, lower than what the president and VA proposed, and what many veterans groups hoped to see. But the House appropriations bill increased VA's total budget and its discretionary spending over fiscal 2015 levels. This is more money than the agency ever has had, and the total VA funding has grown by nearly 73 percent since 2009. It is also difficult to see how rescissions of bonuses or pay raises would lead to fewer veterans receiving care. Aside from this bill, VA also has access to billions of additional dollars that was allotted to deal with its access-to-care problems. The agency has more than $14 billion left to spend. Congress passed the Veterans Access, Choice and Accountability Act specifically to allow veterans to cut through bureaucracy. The argument that 70,000 fewer veterans would access medical care because of the House appropriations bill is perplexing and clearly an exaggeration…"
http://www.washingtonpost.com/blogs/fact-checker/wp/2015/05/04/pelosis-perplexing-claim-that-house-bill-would-cut-va-medical-care-funds/?wprss=rss_national
Zero Inflation Is Holding The Economy Together
"Don't expect any miracles from the economy. But don't expect a collapse either. In political terms, it's kind of a Mexican standoff. Team Obama says they saved us from another Great Depression. And they point out that 3.1 million jobs have been created in the last 12 months. Republicans counter that this is the slowest post-WWII recovery on record and that real GDP is roughly $2 trillion below potential. They add that the labor-force participation rate is 62.7 percent, a 39-year low, and that there are at least 15 million people who work but can't get jobs. Yet both sides may actually come together for a major pro-growth initiative: an Asia-Pacific free-trade deal that will lower tariffs and other barriers. Lower tariffs are lower taxes. Democratic labor unions don't like this. Neither do isolationist Republicans. They both think American wages and jobs will be damaged. But as House Ways and Means chair Paul Ryan argues, free trade is a positive sum — both sides benefit — not a zero sum…"
http://dailycaller.com/2015/05/04/zero-inflation-is-holding-the-economy-together/
U.S. factory orders rebound solidly, but trend still soft
"New orders for U.S. factory goods recorded their biggest increase in eight months in March, boosted by demand for transportation equipment, but the underlying trend remained weak against the backdrop of a strong dollar. The report on Monday from the Commerce Department was the latest indication that the rebound from the first quarter's abrupt slowdown would not be as strong as experienced during the same period last year when output was chilled by cold weather. "It was a difficult winter for manufacturers and it appears they are still hurting after the strong run in the dollar late last year," said Chris Low, chief economist at FTN Financial in New York. New orders for manufactured goods increased 2.1 percent, the largest gain since July last year, after dipping 0.1 percent in February. It was the first rise since last August and was buoyed by a 13.5 percent jump in orders for transportation equipment. Orders excluding transportation were flat in March. February's 0.1 percent gain in orders for manufactured goods outside transportation was the first rise since June. The dollar rose against a basket of currencies while prices for U.S. Treasury debt fell. Stocks on Wall Street were trading higher, with healthcare shares leading the way. Manufacturing, which accounts for about 12 percent of the U.S. economy, has been hit by the strong dollar and lower crude oil prices, which are putting a squeeze on the profits of multinational corporations and oil firms. That together with harsh weather and a now-settled labor dispute at the West Coast ports helped to hold the economy down to a 0.2 percent annual growth pace in the first quarter. The factory data added to reports on auto sales, housing and employment in suggesting the economy was regaining some speed, but probably not fast enough to encourage the Federal Reserve to start raising interest rates next month, as most economists had anticipated at the beginning of the year…"
http://www.reuters.com/article/2015/05/04/us-usa-economy-factory-idUSKBN0NP19F20150504
U.S. Firms Shoulder Rising Debt
Companies and consumers are borrowing big, but stock and bond bulls point to data suggesting the burden is manageable
http://www.wsj.com/articles/u-s-firms-shoulder-rising-debt-1430689085?mod=rss_markets_main
Fed's Evans: rate hikes could start sooner, if kept slow
"With U.S. inflation uncomfortably low and the unemployment rate still too high, the Federal Reserve should hold off on raising short-term interest rates until early next year, a top Fed policymaker said on Monday. Still, Chicago Fed President Charles Evans said, rate hikes could begin this year without harming the recovery. "My preference would be that we not raise rates until we're confident that we are going to see rates rise, and those rate increases be clearly in train," he told reporters after a speech here. "However having said that, it is the overall stance of monetary policy over a longer period of time that will ultimately be determinative, so a properly shallow path of increases, even if we were to increase rates sooner than I would like, could still be quite supportive of continued strong economic recovery, hopefully continued increases in inflation." The Fed can achieve its goals without any additional stimulus like a new bond-buying program, "as long as people sort of understand that we could go above 2 percent, that would be perfectly fine, as long as it is in a controlled sense, not anything outsized or too long-lasting, but neither would it have to be only three months, that type of thing." A voting member this year on the U.S. central bank's policy-setting panel, Evans told the group that while the subdued job gains across America in March were likely transitory, unemployment at 5.5 percent is still about a half a percentage point higher than it ought to be. More pressing in his view, inflation has been running below the Fed's 2-percent target for years, and is likely to take until 2018 before it returns to that target, he said. "I likely will not feel confident enough to begin to raise rates until early next year," he told the Columbus Economic Development Board. "I think if we top out during this cycle with inflation not getting to 2 percent that's going to be a problem for us longer term," he told reporters afterward. Evans is among the most dovish policymakers at the table with Fed Chair Janet Yellen, who must manage the delicate task of deciding when to raise U.S. interest rates for the first time since 2006…"
http://www.reuters.com/article/2015/05/04/us-usa-fed-evans-idUSKBN0NP1JT20150504
Poll: Consumer spending rises in April
"Consumer spending in the U.S. rose in April to an average of $91 a day, according to a survey released Monday by Gallup. The average is up from a daily average of $86 in March and represents the highest April figure since Gallup began tracking Americans' daily spending in 2008. Last April's average was $88. The $5 increase from March to April is the largest monthly increase since November 2014, Gallup added. Gallup asks survey participants to track their spending daily, estimating the amount spent online, in stores, at gas stations or restaurants. The amount must exclude home, vehicle or any major purchases as well as monthly bills.
The latest rise comes after spending increased by an average of $4 in March. These latest increases, Gallup says, signal that the economy is getting stronger…"
http://thehill.com/policy/finance/240934-poll-consumer-spending-increases-to-91-in-april
Bill would offer tax credits for road projects
"A bipartisan pair of senators has filed legislation to create a new tax credit for infrastructure projects. The measure, which is known as the "Move America Act of 2015," would expand the availability of tax-exempt bonds and create a new tax credit for state and local governments who are trying to pay for large construction projects. The legislation, sponsored by Sens. Ron Wyden (D-Ore.) and John Hoeven (R-N.D.), comes as lawmakers are struggling to come up with a way to pay for an extension of a transportation funding bill that is scheduled to expire on May 31. The senators said their measure would not completely solve the transportation problem, but they said it would help states that are struggling to finance badly-need infrastructure projects.
"To get the American economy moving again, Congress needs to pursue every avenue it can to take on the growing infrastructure crisis," Wyden said in a statement. "Move America will turbocharge investment and give states and localities the flexibility they need to quickly and efficiently break ground on projects. An injection of private capital, in addition to sustainable funding for transportation programs, will help get America's economic engine running at full speed."
http://thehill.com/policy/transportation/240948-bill-would-offer-tax-credits-for-road-projects
McDonald's workers plan 'biggest-ever protest' as company announces changes
–Fight for $15 movement organises gatecrash at shareholder meeting on 21 May
–CEO seeks to redesign business model to address customer decline
"McDonald's workers will gatecrash the burger company's shareholder meeting later this month with "the biggest ever protest" demanding an end to "poverty wages" paid to many of its 420,000 staff. As the company announced plans to turn around its ailing business, Fight for $15, a union-backed protest group, set out plans for a day of protest at the company's Chicago headquarters. "Fed up with pay that drives them to rely on public assistance to support their families and angry over the publicity stunt disguised as a wage increase, McDonald's workers will insist that the fast-food giant include in its turnaround plan a serious investment in the cooks and cashiers who make its billions in profits possible," Fight for 15 said in a statement on Monday. The workers, who organised protests in cities across the US last month calling for a $15 an hour minimum wage, said they "would not be coming alone" to McDonald's annual shareholder meeting on 21 May but would be "armed with 1m signatures from everyday Americans calling on McDonald's to pay workers $15 an hour and respect their freedom to join together in a union"…."
http://www.theguardian.com/business/2015/may/04/mcdonalds-workers-wages-fight-for-15-protest
All eyes on '16 crowd in Senate budget vote
"The Senate's efforts to pass the first GOP budget agreement in a decade largely hinges on the four Republicans in the chamber eyeing the White House in 2016. Two of those Republicans, Sens. Ted Cruz (Texas) and Rand Paul (Ky.), were the only GOP senators to oppose the Senate budget that passed in March. The other two, Sens. Lindsey Graham (S.C.) and Marco Rubio (Fla.), ended up backing a framework which boosts defense spending and would pave the way for Republicans to send a measure repealing ObamaCare to President Obama's desk, key priorities for both lawmakers. For the four lawmakers, the opportunity to vote on a joint House-Senate budget gives them a platform to distinguish themselves from not just each other, but the rest of a GOP field that is growing almost by the day. Only Graham has yet to make his 2016 plans official. The senators can also cater to their favored constituencies, like libertarians for Paul or evangelicals for Cruz…"
http://thehill.com/policy/finance/241004-all-eyes-on-2016-crowd-in-senate-budget-vote
MISC.:
SCOTUS takes up appeal on energy rule
"The Supreme Court announced Monday that it will consider an Obama administration appeal to a lower court ruling that struck down a regulation meant to encourage energy conservation. The court said it would hear the Federal Energy Regulatory Commission's (FERC) appeal to a 2014 lower-court ruling against its "demand response" regulations, which are designed to cut electricity demand through electric grid operator payments to users who cut their consumption. FERC's rules, from 2011, require energy wholesalers to compensate large consumers who reduce their demand at the same rate as the payments made to energy producers. The Electric Power Supply Association, which represents utility companies, had challenged the regulation, and a lower court ruled against FERC last May. When the Supreme Court hears the case during its fall term, it will consider whether FERC exceeded its authority in setting the compensation rates and whether the lower court erred in its interpretation of the rule…"
http://thehill.com/policy/energy-environment/240938-scotus-takes-up-appeal-on-energy-rule
Scientists: EPA's curbs on coal-burning will save thousands of lives
"The Obama administration's proposed curbs on coal-burning power plants could prevent thousands of deaths each year from heart attack and respiratory disease, scientists said Monday in the first peer-reviewed study to examine the measure's health impacts. Many parts of the country could see immediate improvements in air quality as a side-effect of the Environmental Protection Agency's proposed "Clean Power Plan" regulations, which are primarily intended to cut greenhouse gas emissions linked to climate change, the researchers said in a study published in Nature Climate Change. Depending on implementation, the proposals could prevent about 3,500 premature deaths a year, mostly from respiratory disease, said the study's authors, scientists from Harvard and Syracuse universities and four other institutions. "The bottom line is, the more the standards promote cleaner fuels and energy efficiency, the greater the added health benefits," said lead author Charles Driscoll, a professor of environmental systems engineering at Syracuse. The finding comes as the Obama administration deliberates over the final shape of the proposed rules, which have drawn a fierce backlash from the Republican-controlled Congress. GOP lawmakers are gearing up to battle the measures on Capitol Hill and in the courts, and Senate Majority Leader Mitch McConnell (R-Ky.) has written letters to the governors of all 50 states urging them not to support the regulations. McConnell has called the proposals harmful to the coal industry and the economy…"
http://www.washingtonpost.com/news/energy-environment/wp/2015/05/04/scientists-epas-curbs-on-coal-burning-will-save-thousands-of-lives/
UN scientists warn time is running out to tackle global warming
"–Scientists say eight years left to avoid worst effects
–Panel urges governments to act immediately
–2014: Global warming is already here and could be irreversible, UN panel says…"
http://www.theguardian.com/environment/2007/may/05/climatechange.climatechangeenvironment
40 Years Since Climatologists Blamed California Drought On Global Cooling
"In 1976, climatologists said that that global cooling caused drought and fires in California, and produced catastrophic erratic weather globally…."
https://stevengoddard.wordpress.com/2015/05/03/40-years-since-climatologists-blamed-california-drought-on-global-cooling/
Schumer wants faster oil train changes than Obama
"Sen. Chuck Schumer (D-N.Y.) is introducing legislation to require faster implementation of a series of regulations regarding the transportation of crude oil that were unveiled last week by the Obama administration. Schumer's legislation would require freight rail companies to phase out older rail cars that have been blamed for numerous high-profile disasters within two years, instead of the eight-year deadline that was set by the Obama administration.  Schumer said he is offering the legislation because it is too unsafe to keep the older rail cars that carry explosive materials like oil on the nation's rails until the 2023 deadline that has been set by the Obama administration. "Allowing these outdated oil cars to continue rolling through our communities for another eight years is a reckless gamble that we can't afford to make," he said in a statement. "For far too long, the rail and oil industries have taken advantage of the lack of rules by making excuse after excuse to delay phasing-out the dangerous and outdated tanker cars," he continued. "While the DOT's announcement has finally forced the industry's hands to update these rules, there is no question that the new rules don't go far enough."…"
http://thehill.com/policy/transportation/240967-schumer-wants-faster-oil-train-changes-than-obama
Clinton agrees to only one House appearance
"Former Secretary of State and Democratic presidential candidate Hillary Clinton is willing to testify only once — not twice — before a House panel investigating the terrorist attacks on Benghazi. Clinton lawyer David Kendall sent a letter Tuesday to Select Committee on Benghazi Chairman Trey Gowdy, R-S.C. telling him "there is no basis, logic or precedent for such an unusual request." Gowdy last month sent a letter to Kendall requesting Clinton testify twice before the panel. Gowdy said lawmakers needed the two appearances to grill her on her private email server as well as how she handled the security at the American consulate in Benghazi as well as the aftermath of the attacks, which killed Ambassador Chris Stevens and four other Americans. But Kendall said Clinton can answer all of those questions in one hearing. "The secretary is fully prepared to stay for the duration of the Committee's questions the day she appears," Kendall said…"
http://www.washingtonexaminer.com/clinton-agrees-to-only-one-house-appearance/article/2563977
FCC Commissioner: Feds May Come for Drudge
"Federal Communications Commission (FCC) member Ajit Pai said over the weekend that he foresees a future in which federal regulators will seek to regulate websites based on political content, using the power of the FCC or Federal Elections Commission (FEC). He also revealed that his opposition to "net neutrality" regulations had resulted in personal harassment and threats to his family. Speaking on a panel at the annual "Right Online" conference in Washington, D.C., on Saturday, Pai told audience members, "I can tell you it has not been an easy couple of months personally. My address has been publicly released. My wife's name, my kids' names, my kids' birthdays, my phone number, all kinds of threats [have come] online."…"
http://cnsnews.com/news/article/rudy-takala/fcc-commissioner-feds-may-come-drudge
Hillary Clinton agrees to testify on Benghazi, emails this month
"Hillary Rodham Clinton has agreed to testify on Capitol Hill later this month about the attacks in Benghazi, Libya, and about her email practices. Her lawyer David Kendall wrote to lawmakers Monday telling them she would agree to the request from a special panel investigating the September 2012 attacks that killed four Americans. But Kendall said Clinton would testify only for one session. The committee chairman, GOP Rep. Trey Gowdy of South Carolina, had requested that she appear twice, for a hearing on Clinton's use of private emails and for a separate session on Benghazi. Kendall said Clinton would answer all lawmakers' questions during one session and it would not be necessary for her to appear twice…"
http://chicago.suntimes.com/politics/7/71/576375/hillary-clinton-agrees-testify-benghazi-emails-month
Clinton agrees to testify this month before House committee on Benghazi, private emails
"Democratic presidential candidate Hillary Clinton has agreed to testify on Capitol Hill this month about two controversial issues when she was secretary of state — the fatal terror attacks in Benghazi, Libya, and using a private server and emails for official business, her attorney said Tuesday. Attorney David Kendall said his client can appear before the House Select Committee on Benghazi as early as May 18. In a letter to committee Chairman Trey Gowdy, R-S.C., Kendall said Clinton will testify "as long as possible" but made clear she won't make separate appearances to testify about the two issues, as requested. "The committee has consistently shown it is interested in getting the facts and doing so in a deliberate and diligent manner," said committee spokesman Jamal D. Ware, who also made clear the offer to testify is still being considered. "Chairman Gowdy should take yes for an answer and finally schedule the hearing," said Maryland Rep. Elijah Cummings, the top Democrat on the committee. "Dragging out this process further into the presidential election season sacrifices any chance that the American people will see it as serious or legitimate." It remains unclear whether Clinton, a former first lady and U.S. senator from New York, will testify in a closed or open hearing before the special committee, formed to investigate the events surrounding the Sept. 11, 2012, Benghazi attacks in which U.S. Ambassador Chris Stevens and three other Americans were killed. Obama administration officials said in the early aftermath that the attacks were sparked by an anti-Islamic video but later acknowledged they were terror-related. Clinton has already testified on the issue, answering such questions as whether adequate security was in place before the attacks and about the extent of U.S. intelligence about a possible attack…"
http://www.foxnews.com/politics/2015/05/04/clinton-agrees-to-testify-on-benghazi-emails-this-month/
Hillary Clinton Refuses Benghazi Committee Request to Testify Twice
"Hillary Clinton's lawyer told the House Select Committee on Benghazi on Monday that Clinton would only appear once before the committee to testify about Benghazi, not twice as the committee has demanded. Committee Chairman Trey Gowdy (R-S.C.) has said two rounds of testimony will be needed — one to discuss her use of private email and her decision to delete thousands of emails that could related to Benghazi, and another to discuss her reaction to the 2012 attack that left four Americans dead…"
http://www.theblaze.com/stories/2015/05/04/hillary-clinton-refuses-benghazi-committee-request/
Former tech executive Carly Fiorina enters presidential race
"Former technology executive Carly Fiorina formally entered the 2016 presidential race on Monday, launching a Republican White House bid in a morning announcement that highlighted her role as a leading critic of Democratic contender Hillary Rodham Clinton. The former chief executive of Hewlett-Packard Co. is the only woman in the crowded field of major GOP candidates. She has never held elected office, but she could play a prominent role in the GOP's push to broaden its appeal with women in 2016. Democrats have won the female vote in every presidential election since 1988. Fiorina announced her campaign in an online video posted roughly the same time she confirmed her intentions with ABC's "Good Morning America." Clinton played a prominent role in both. Fiorina's announcement video begins with her watching the former secretary of state's recent announcement video. "Our founders never intended us to have a professional political class," Fiorina said after turning away from a television on which Clinton declared her own candidacy. "We know the only way to reimagine our government is to reimagine who is leading it." Fiorina, 60, has long been a fierce critic of Clinton, the front-runner for the Democratic nomination, whose potential to become the nation's first female president is a centerpiece of her political brand. "I have a lot of admiration for Hillary Clinton, but she clearly is not trustworthy," Fiorina said in the morning television interview. Fiorina cited what she called a lack of transparency from Clinton on a number of fronts, including the 2012 attack on an American embassy in Benghazi, Libya, her use of a private email server while secretary of State, and foreign donations to the Clinton Foundation. Fiorina became a prominent figure in Republican politics in 2010, when she ran for Senate in California and lost to incumbent Sen. Barbara Boxer by 10 points…"
http://cnsnews.com/news/article/former-tech-executive-carly-fiorina-enters-presidential-race
Carly Fiorina Announces Her 2016 Presidential Campaign, Swipes at Hillary Clinton and 'Professional Political Class'
"Former Hewlett Packard CEO Carly Fiorina launched her presidential campaign on Monday with shots at Hillary Clinton and the "professional political class." "Yes, I am running for president," Fiorina said during an interview on ABC's "Good Morning America," calling herself the best person for the job because of her business experience and tech expertise. "I have a lot of admiration for Hillary Clinton, but she is not trustworthy, she has not been transparent about a whole set of things that matter," Fiorina said. "She wasn't transparent about Benghazi. Just the opposite, she peddled a fiction about it for a month. She hasn't been transparent about her server and emails. Now we see all these foreign government donations to the Clinton Global Initiative at a time when she was secretary of state, at a time when she said she would disclose. All of those things get to trustworthiness." Fiorina was an adviser to the John McCain presidential campaign in 2008 and unsuccessfully challenged Sen. Barbara Boxer in California in 2010. She said she does not believe that not having held office should be a liability in the upcoming presidential race. "Our nation was intended to be a citizen government. Now we've come to this place in our nation's history where we think we need professional political class," Fiorina said. "I don't believe that. I've been out there across the country. People are kind of tied of the political class. They believe we need to return to a citizen government. This is a pivotal point for our nation. So I think its totally reasonable to look outside the political class that has been in Washington for a really long time." Fiorina is the first Republican woman to enter the 2016 race…."
http://www.theblaze.com/stories/2015/05/04/carly-fiorina-announces-her-2016-presidential-campaign-swipes-at-hillary-clinton-and-professional-political-class/
Carly Fiorina running for president
"Carly Fiornia on Monday declared her bid for the GOP presidential nomination in 2016, making her the fifth candidate and fourth Republican to make the race."
http://www.washingtonexaminer.com/carly-fiorina-running-for-president/article/2563942?custom_click=rss
Carly Fiorina: "Yes, I Am Running For President"
"Former Hewlett-Packer CEO Carly Fiorina appears on Good Morning America to 'officially' announce her run for the GOP nomination in 2016.
FIORINA: I think I'm the best person for the job because I understand how the economy actually works. I understand the world, who's in it, how the world works. I understand bureaucracies, and that's what our federal government has become, a giant bloated unaccountable corrupt bureaucracy. I understand technology which is a tool both to re-image government and to re-engage citizens in the process of government. And I understand executive decision-making, which is making a tough call in a tough time with high stakes for which you're prepared to be held accountable. I don't think you read about that. You learn it by doing it…"
http://www.realclearpolitics.com/video/2015/05/04/carly_fiorina_yes_i_am_running_for_president.html
CARLY FIORINA: RISING TO THE CHALLENGE
http://www.breitbart.com/big-government/2015/05/04/carly-fiorina-rising-to-the-challenge/
Who is presidential candidate Carly Fiorina?
http://www.cbsnews.com/videos/who-is-presidential-candidate-carly-fiorina/
Fiorina jumps into GOP presidential race
http://www.usatoday.com/story/news/nation/2015/05/04/carly-fiorina-republican-race-hewlett-packard-gender-hillary-clinton-obama/26825553/
Do Americans trust Hillary Clinton? Not when she's running for office.
"Carly Fiorina is spending a lot of time making a key argument against the likely Democratic nominee for the presidency in 2016. Hillary Clinton, Fiorina told George Stephanopoulos in making her official announcement Monday, "clearly is not trustworthy, about a whole set of things." Hillary Clinton is not trustworthy, she said on "Fox and Friends" in April. "In effect, @HillaryClinton told us to trust her," Fiorina tweeted in March. "Nothing in her track record suggests we should do so." Americans seem to agree. Our Chris Cillizza outlined recent poll numbers showing that people don't consider Clinton to be trustworthy. But there's a possible reason for that. Like her favorability rating, Clinton's "trustworthiness" seems to fluctuate depending on whether or not she (or her husband) is running for office. Below is a chart of Clinton's net trustworthiness over time — that is, the percentage saying they consider her to be trustworthy versus the percentage that don't. This is from a slew of polls and using different questions*, so it's not entirely apples-to-apples. And there are apparent outliers — the blue circles that are some distance from the dark blue line…"
http://www.washingtonpost.com/blogs/the-fix/wp/2015/05/04/do-americans-trust-hillary-clinton-not-when-shes-running-for-office/?wprss=rss_politics
Ben Carson: 'I'm announcing my candidacy for president'
"The Republican field of presidential candidates got wider Sunday night, with retired neurosurgeon Ben Carson adding his name to the field. Though Carson was expected to formally announce his decision at an event Monday night in his hometown of Detroit, he told WKRC, a local Cincinnati television station, he was in for 2016. "I'm willing to be part of the equation and therefore, I'm announcing my candidacy for president of the United States of America," Carson told Jeff Barnd in an interview that aired late Sunday night. "Many people have suggested to me that I should run for president, even though I'm not a politician," the Republican said. "I began to ask myself 'why are people clamoring for me to do this?' I represented a lot of the same thoughts that they have. I'm not 100 percent sure 'politics as usual' is going to save us. I think we are in a severe problem … a problematic situation."
http://www.washingtonexaminer.com/ben-carson-im-announcing-my-candidacy-for-president/article/2563945?custom_click=rss
Who is presidential candidate Ben Carson?
http://www.cbsnews.com/videos/who-is-presidential-candidate-ben-carson/
Ben Carson, Carly Fiorina Announce Presidential Campaigns
"Two people who will portray themselves as political outsiders, Ben Carson and Carly Fiorina, both announced Monday that they will be seeking the Republican Party's nomination for president in 2016. Carson, the famed neurosurgeon who has never run for office before, will likely be the only African-American of either party to run for the White House. Fiorina, the former CEO of Hewlett-Packard who unsuccessfully ran for the U.S. Senate in 2010 in California, is likely to be the only woman, other than Democrat Hillary Clinton, to mount a campaign. Carson, who is holding a campaign rally Monday in Detroit, released a video with his new campaign slogan of "Heal. Inspire. Revive."…"
http://dailycaller.com/2015/05/04/ben-carson-carly-fiorina-announce-presidential-campaigns/
GOP field grows: Fiorina, Carson launch presidential bids
"Former technology executive Carly Fiorina and retired neurosurgeon Ben Carson jumped into the race for the Republican presidential nomination Monday, both longshots who nevertheless have the potential to attract a more diverse group of supporters to the party. Fiorina is likely to be the only prominent woman to seek the GOP nomination, with Carson the only likely African-American. They are both also political outsiders in a field likely to be dominated by governors, former governors and senators. The two are not considered political allies and the timing of their announcements, planned weeks ago, is coincidental. Fiorina, 60, chose a nationally broadcast morning network news show to announce her candidacy, and she also posted a video. The former chief executive of Hewlett-Packard Co., appearing on ABC's "Good Morning America," said she understands "executive decision-making." She also criticized Democrat Hillary Rodham Clinton, the front-runner for her party's nomination, for a lack of transparency, including the use of a private email server while secretary of state and foreign donations to her family's charitable foundation. "I have a lot of admiration for Hillary Clinton, but she clearly is not trustworthy," Fiorina said. Carson, 63, also got ahead of himself on Sunday, confirming his plans to run in an interview on an Ohio television station. He declared his candidacy in his hometown of Detroit on Monday, telling supporters the nation is "a place of dreams" where people can thrive when freed from an overbearing government. "It's time for people to rise up and take the government back," he said. "The political class won't like me saying things like that. The political class comes from both parties." Both candidates begin the race as underdogs in a campaign expected to feature several seasoned politicians, among them former Florida Gov. Jeb Bush, Wisconsin Gov. Scott Walker, Florida Sen. Marco Rubio and Texas Sen. Ted Cruz. Yet while they have claimed much of the early attention and favor from donors, the GOP race is a wide-open contest that could ultimately feature as many as two dozen notable candidates. The Republican field is already more diverse than it was four years ago. Rubio and Cruz are each vying to become the first Hispanic president. And most of the candidates are in their 40s and 50s…"
http://cnsnews.com/news/article/gop-field-grows-fiorina-carson-launch-presidential-bids
Justin Amash endorses Rand Paul for president
"Rep. Justin Amash (R-Mich.) endorsed Sen. Rand Paul (R-Ky.) for president Monday. The endorsement from Amash, who was an ally of Paul's father, Ron, was no surprise. Amash and Paul come from the same playbook: libertarian-leaning members of Congress who relish in being a thorn in the side of the establishment, are privacy advocates and are willing to lob bombs at their opponents. "Rand Paul is a once-in-a generation sort of candidate," Amash said at the Kent County Republican Party headquarters here, where he appeared with Paul. Amash praised Paul's calls for a balanced budget and to stop government surveillance of phones and computers, and his attempts to broaden the Republican Party by courting young people and minorities. "Rand Paul is the most electable candidate for president that we have," Amash said. "He's the one person who can unite our party and also bring new people into the party." Amash joins former congressman J.C. Watts, who introduced Paul at his campaign launch last month. But Paul continues to poke at his Senate colleagues — well, one in particular. For weeks, Paul and longtime adversary Sen. John McCain (R-Ariz.) have been tangling over their differing views on foreign policy. Paul swung back at McCain, who once labeled him and fellow presidential candidate Sen Ted Cruz (R-Tex.) "wacko birds." Amash, Paul said, is part of the "next generation of liberty lovers" in Washington…"
http://www.washingtonpost.com/blogs/post-politics/wp/2015/05/04/justin-amash-endorses-rand-paul-for-president/?wprss=rss_politics
Glenn Beck: 'I'm Not Sure' If Ted Cruz 'Could Govern' If Elected President [VIDEO]
"Conservative radio host Glenn Beck, an avowed fan of Republican presidential candidate Sen. Ted Cruz, admitted Monday on his radio program that he is not sure Cruz could govern effectively. "I'm talking about who could actually be the president of the United States and be a good president of the United States," Beck told co-host Stu Burguiere. "I'm talking about governing. Start the list again, could he govern?" "I would say on this I'm not sure he could get the coalition together," Beck said. "He'll be a bulldog and he'll stand for principles, but I'm not sure he could govern."…"
http://dailycaller.com/2015/05/04/glenn-beck-im-not-sure-if-ted-cruz-could-govern-if-elected-president-video/
BREITBART EDITOR MIKE FLYNN ANNOUNCES AS THE CONSERVATIVE ILLINOIS CANDIDATE FOR CONGRESS
"Founding member of Andrew Breitbart's BigGovernment.com and longtime conservative activist Mike Flynn is running for Congress in the now-vacated 18th Congressional District seat in Illinois. The seat once held by now-disgraced Congressman Aaron Schock is one of Illinois' larger districts and encompasses a portion of Central Illinois, including the state's capital of Springfield. Flynn, 47, a sixth-generation resident of Illinois, says he is running so that the state Republican Party establishment will not think they can just coronate the son of a well-known liberal state politician as its handpicked candidate. "The start of my campaign means the voters in Central Illinois will have an election, not a coronation, for their voice in Congress," Flynn told Breitbart. "The entire Republican party structure was lined up behind my opponent before other candidates had even decided whether or not they would run. Party leaders endorsed before knowing who was running. That's not a political party; that's a racket." The party elites have picked state Senator Darin LaHood to run for the seat. LaHood is the son of liberal Republican Ray LaHood, who was picked to serve as Obama's transportation secretary. Darin LaHood represents yet another Illinois political dynasty, a dubious Illinois practice that often sees father and son politicians both going to jail. "This is a longstanding conservative district, and I think the people who live there are annoyed by their representation," Flynn said in March. "It's the same story all over Illinois. I don't know what these elected officials are doing. We have these professional politicians who are totally failing us." "Our government has been captured by a permanent political class," Flynn said, continuing the theme. "Every election, its the same names on the ballot. They switch offices and trade endorsements, but they live separate from the rest of us." He added that "8 of the 10 richest counties in America are in the DC metro area. This racket has gotten us into the mess we're in. More of the same is not going to get us out of it." Though he has developed a reputation for fiscal conservatism, Darin LaHood also has an anti-gun history and a record as a bad federal prosecutor who was essentially sanctioned by his bosses in prosecutors' offices in both Illinois and Nevada…"
http://www.breitbart.com/big-government/2015/05/04/breitbart-editor-mike-flynn-announces-as-the-conservative-illinois-candidate-for-congress/
Not Weakened With Bernie
How Bernie Sanders running for president helps Hillary Clinton.
"When candidates are confronted by ideological opposition from within their own party, they face two options: They can fight it or embrace it. In 1952 Dwight Eisenhower and Robert Taft fought. In 1980 Jimmy Carter and Edward Kennedy fought. In 2014 Republican incumbents fearful of Tea Party challengers co-opted the grassroots movement's message and with a suffocating embrace drained their opponents of a rallying cry…"
http://www.slate.com/articles/news_and_politics/politics/2015/04/bernie_sanders_running_for_president_helps_hillary_clinton_the_vermont_senator.html
Bill Clinton: Foundation didn't do anything 'knowingly inappropriate'
"If there is one thing that America has missed about the Clinton era, it has to be the lawyerly linguistic gymnastics from the former first family aimed at extricating themselves from controversy. The 42nd President of the United States is a masterful rhetorician, but his exculpatory skills might have atrophied in the years he has spent out of office. In an exclusive interview with NBC News' Cynthia McFadden, Bill Clinton opened up about the Clinton Foundation and other charities that have come under intense scrutiny since it became clear that former Secretary of State Hillary Clinton planned to run for president…"
http://hotair.com/archives/2015/05/04/bill-clinton-foundation-didnt-do-anything-knowingly-inappropriate/
Bill Clinton Defends His Foundation's Foreign Money
"Bill Clinton says he has no regrets about taking millions in foreign cash for his foundation — even though the donations have caused a political headache for Hillary Clinton as she tries to follow him into the Oval Office. In an exclusive interview with NBC News' Cynthia McFadden, the former president said his charity has never done anything "knowingly inappropriate." Under pressure, the foundation recently announced it will only accept contributions from six Western governments going forward, but Clinton says that's no acknowledgment the old policy — under which Saudi Arabia gave between $10 million and $25 million, for instance — was a mistake. "Absolutely not," Clinton told NBC News during his current tour of Africa to visit a wide variety of the foundation's projects. "It's an acknowledgement that we're going to come as close as we can during her presidential campaign to following the rules we followed when she became secretary of state." The 42nd president says he is "proud" of his foundation's work. "There has never been anything like the Clinton Global Initiative," he said, "where you've raised over $100 billion worth of stuff that helped 43 million people in 180 countries." He was talking about good works like the "Wings to Fly" program that has helped 10,000 poor kids in Kenya attend high school. The program has been a whopping success, with 94 percent of the kids graduating and 98 percent of them going on to college…"
http://www.nbcnews.com/news/us-news/bill-clinton-defends-his-foundations-foreign-money-n352981
Bill Clinton Cites Low Capital Gains, Despite Tax Returns
http://www.nytimes.com/politics/first-draft/2015/05/04/bill-clinton-cites-low-capital-gains-despite-tax-returns/
THRUSH: CLINTON'S NBC INTERVIEW WILL 'COME BACK TO HAUNT THEM'
"POLITICO Chief Political Correspondent Glenn Thrush stated that Bill Clinton's interview with NBC will "come back to haunt them" and is "going to be remembered" on Monday's "NewsNation" on MSNBC. Thrush said, "there is a lot of new information that we didn't know before. And in fact, the foundation is re-stating several years of its tax returns because of admitted errors and omissions. I think the president — former president said a lot of things today…that are going to be remembered. He said, I think the term he used, I think that Republicans are going to keep throwing back up in his face is — that any of the mistakes that may have been done at the foundation were unintentional. And I think that is going to come back to haunt them. I think Hillary Clinton is probably happier that the President, Bill Clinton answered these questions instead of having her to answer them, but there's three or four things that he said in this interview that are going to open up further questions."
http://www.breitbart.com/video/2015/05/04/thrush-clintons-nbc-interview-will-come-back-to-haunt-them/
CLINTON CASH URANIUM DEAL APPROVED BY FOREIGN INVESTMENT COMMITTEE 52 DAYS AFTER SHAREHOLDERS FINALIZED TAKEOVER
"In a controversial 2010 deal, ARMZ, a wholly-owned subsidiary of Rosatom, the Russian government-owned nuclear energy conglomerate, obtained a controlling 51 percent interest in Uranium One. That's the Canadian company at the center of the Clinton Foundation donor scandals. The deal appears to have been approved by the Committee on Foreign Investment in the United States (CFIUS), an inter-agency committee of the federal government, 52 days after Uranium One's shareholders signed off on the takeover. Uranium One's shareholders approved ARMZ's acquisition of controlling interest in the company on August 31, 2010. While neither CFIUS nor Uranium One have publicly stated the date the ARMZ-Uranium One transaction (CFIUS Case No. 10-40) received CFIUS approval, Breitbart News believes the most likely date that took place was October 22, 2010, 52 days later. The CFIUS review and approval process, as established by law and regulation, takes 75 days from the time the parties involved in a "covered transaction" with national security implications where the acquiring company is wholly owned by a foreign government, as was the case in this transaction. CFIUS is an inter-agency committee of the federal government, first established by an Executive Order from President Ford in 1975. Congress strengthened its mandate when it passed the Foreign Investment and National Security Act of 2007 (FINSA). As amended by a 2008 Presidential Executive Order, FINSA requires that all foreign acquisitions of American assets considered to be central to American national security require the review and approval of CFIUS. The CFIUS board consists of seven cabinet members, including the Secretary of State and the Secretary of Treasury, and two additional high ranking federal executives. Typically, cabinet members designate representatives to serve on CFIUS. In 2010, the State Department's representative was former Assistant Secretary of State for Economic, Energy and Business Affairs Jose W. Fernandez, now a partner with the prestigious Gibson Dunn law firm. The Treasury Department was represented by Marisa Lago, Assistant Secretary of Treasury for International Markets and Development…"
http://www.breitbart.com/big-government/2015/05/04/clinton-cash-uranium-deal-approved-by-foreign-investment-committee-52-days-after-shareholders-finalized-takeover/
Twice as many Republicans as Democrats say national security is their No. 1 issue
"There's a fascinating finding in a new NBC-Wall Street Journal national poll: Republicans say that national security/terrorism is the single most important issue facing the country. More than a quarter of Republicans (27 percent) chose that option, putting it ahead of "deficit and government spending" (24 percent) and, somewhat remarkably, "job creation and economic growth" (21 percent), which has long dominated as the top priority for voters of all partisan stripes. Beyond those top line numbers, there are two other telling nuggets in the data. The first is that Republican voters are twice as concerned as Democrats about national security and terrorism. In the NBC-WSJ survey, just 13 percent of Democrats named national security as the most pressing issue for the government; job creation and economic growth was far and away the biggest concern among Democrats (37 percent), with health care (17 percent) and climate change (15 percent) ranking ahead of national security and terrorism. The second is that national security is a rapidly rising concern for Republicans. In NBC-WSJ poll data from March 2012, just eight percent of Republicans named it as the most important issue for the government to address. There's no single or simple explanation for that threefold increase, although the focus on the Islamic state and its barbaric (and high-profile) killing of hostages has clearly played a major role. In a recent conversation, a savvy Republican media consultant told me that the Islamic State attacks coupled with the release (and subsequent controversy) over "American Sniper," a film that tells the story of Chris Kyle, has had a profound effect on the average Republican base voter. That effect amounts to an unease about the idea that the Islamic State operates by no rules or common humanity combined with a sort of rally-around-the-flag sentiment occasioned by a belief that some Americans have lost the necessary focus on the threat posed by militant groups. What does it all mean for presidential politics? Most obviously that GOP candidates staking out traditionally hawkish policy views on foreign policy are likely to gain traction in the primary race while those not hewing that line — Rand Paul, I am looking at you — may struggle…"
http://www.washingtonpost.com/blogs/the-fix/wp/2015/05/04/twice-as-many-republicans-as-democrats-believe-national-security-is-the-1-issue-facing-the-country/?wprss=rss_politics
In Defense of the Corker Bill
We can disagree whether the glass is half full or half empty, but don't spill it.
"I rarely disagree with my friends Andy McCarthy and Marc Thiessen. But I seriously disagree with their recent arguments against the Corker-Cardin bill on the Iran nuclear deal. It would be a huge mistake for GOP members of Congress to abandon the Corker bill, and it is doubtful that many will. One reason some conservatives have railed against the Corker bill is that it lets Obama off the hook of having to present an Iran deal for Senate ratification as a treaty. But Obama is not on that hook now. And besides, nobody would like to see the deal enshrined as a treaty more than he. A treaty would bind future presidents and Congresses to a deal that Iran is certain to violate in ways big and small from the start. He literally has a greater chance of winning the Powerball lottery than of winning Senate ratification for any version of his Iran deal as a treaty. So instead he has to offer Iran a deal that future presidents and Congresses will be able to abandon as soon as he leaves the White House. Considering that we have virtually no way to stop him from lifting sanctions pursuant to waiver authorities already in the law, the fact that he has no hopes of negotiating an actual treaty with Iran is a good thing. Contrary to the contention of many critics, there is nothing in the deal that intrinsically requires, as a matter of constitutional law, that it be presented as a treaty, and no way to stop it from getting executed as an executive agreement.  Andy argues that the Corker bill "cannot succeed in blocking the Iran deal unless Republicans not only find 67 Senate votes but also 290 House votes." He predicts with certainty that Republicans will never find the necessary votes. Both parts of this assertion are off the mark…"
http://www.nationalreview.com/article/417827/defense-corker-bill-mario-loyola
Will Congress Give Up Its War Powers? | Commentary
"President Barack Obama's track record of swerving into Congress' constitutional lane has been consistent and more than troublesome; yet in February of this year, he surprised me. As required by law, the president sent Congress a request seeking an Authorization for Use of Military Force against the group that calls itself the Islamic State, or ISIS. Regrettably, his request has been met with near silence on Capitol Hill. Obama has done his part. It is now up to Congress to debate his request on the House and Senate floors and have an up-or-down vote in each chamber. Why is this important? First, the Constitution requires it: Article I, Section 8, Clause 11 states only Congress has the authority to declare war. The military strategy outlined by Obama to defeat ISIS, if fully executed, rises to the definition of war. Second, statutory law removes any lingering doubt of the president's duty to seek authorization. The War Powers Resolution, passed in 1973 over the veto of President Richard M. Nixon, says, "The constitutional powers of the President as Commander-in-Chief to introduce United States Armed Forces into hostilities" requires " . . .  specific statutory authorization" from Congress.
Further, the War Powers Resolution states Congress must authorize military action within 60 days of initial hostilities; otherwise U.S. forces must be removed. In this case, we have been engaged in military action against ISIS since Aug. 8 and are now more than 200 days past compliance with the law. Each day, Christians and other religious minorities are being savagely murdered by ISIS. Fellow Americans are among the slaughtered. Whether one believes U.S. intervention is needed or wise, Congress's duty remains. My views on this matter are deeply held, and go back to my earliest days serving in Congress. In 2011, I offered an amendment to defund Obama's attack on Libya because he failed to seek and receive authorization. In 2012, when the president considered using force in Syria, I led a bipartisan effort supported by more than 140 Republicans and Democrats demanding the president adhere to the Constitution by seeking and receiving congressional authorization before engaging U.S. military force. Several days later, to his credit, he agreed. In a speech in the Rose Garden, the president said, "I've long believed that our power is rooted not just in our military might, but in our example as a government of the people, by the people, and for the people.  . . .  I will seek authorization for the use of force from the American people's representatives in Congress."…"
http://www.rollcall.com/news/will_congress_give_up_its_war_powers_commentary-241620-1.html
Islamist Terrorism Is a Greater Threat to Europe than Russia, Says Czech President
Milos Zeman says Vladimir Putin is an ally in the battle against extremists
http://www.wsj.com/articles/islamist-terrorism-is-a-greater-threat-to-europe-than-russia-says-czech-president-1430736111?mod=fox_australian
Former terror suspect well known to the FBI is named as one of two gunmen shot dead by cops after attack on anti-Islam 'draw Muhammad' art contest near Dallas
"–Elton Simpson, 30, and his roommate Nadir Soofi, 34, were gunned down after shooting a guard in the leg outside the Curtis Culwell Center in Garland, Texas on Sunday evening
–Simpson was convicted of lying to federal agents about traveling to Africa five years ago – but a judge ruled it could not be proved that he was going to join a terror group
–Their Phoenix, Arizona home has been surrounded and a bomb squad is carrying out a search
–The American Freedom Defense Initiative event had offered a $10,000 prize for the best caricature of the prophet; local residents had expressed their concerns about the event but organizers said they were exercising free speech
–The security guard who was shot, Bruce Joiner, was taken to hospital in stable condition and has been released
–One traffic officer shot both men dead and has been praised by cops for potentially saving many lives
–ISIS fighter claimed on Twitter that the shooting was carried out by two pro-ISIS individuals."
http://www.dailymail.co.uk/news/article-3066779/Police-officer-suspect-said-injured-shooting-outside-art-anti-Muslim-exhibition-art-depicting-prophet-Muhammad.html