News Briefing for Tuesday, May 19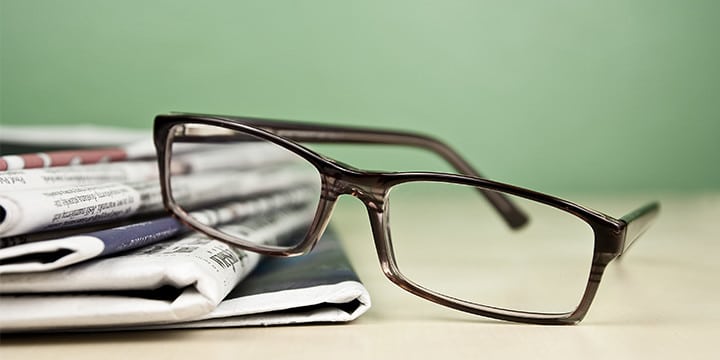 HEALTHCARE:
ObamaCare Premium Increases Next Year May Shock You
"The top ObamaCare exchange insurers in six states where 2016 rate requests have already been filed are seeking to raise rates an average 18.6% next year. Early reports range from an alarming 36% hike sought by the dominant insurer in Tennessee, to a hefty 23% average increase requested by Oregon insurers, to a moderate 7.7% average rise proposed in Connecticut. Flyers promoting Blue Cross Blue Shield and ObamaCare are on display to attract Hispanic customers at a kiosk at Compare Foods in Winston-Salem, N.C…. Flyers promoting Blue Cross Blue Shield and ObamaCare are on display to attract Hispanic customers at a kiosk at Compare Foods in Winston-Salem, N.C…. View Enlarged Image The very limited data and the possibility that these initial requested rates might change, as they did in a significant way last year, make it hard to draw firm conclusions. But so far it appears that the Congressional Budget Office was on target in projecting a significantly bigger overall increase than in 2015. The CBO has said it expects ObamaCare exchange premiums to rise an average of 8.5% per year over the next three years. That's partly due to the scheduled phasing-out of temporary government programs to protect insurer bottom lines from high-cost enrollees. BlueCross Tennessee Wants 36% Hike – BlueCross BlueShield of Tennessee is seeking a 36.3% premium hike for its 165,000 members, comprising 70% of the market, the Tennessean reported. A check of HealthCare.gov shows that only Humana (NYSE:HUM), which is asking for a 15.8% increase, offers a silver plan in Memphis within 40% of the cheapest BCBS offering. For anyone who doesn't get subsidies, these increases would deliver a shock. The vast majority who do get subsidies will be shielded from higher premiums because their contribution is a fixed percentage of income, leaving the government to pay the difference. On Friday, Maryland said that CareFirst is seeking premium hikes of close to 30% for the nearly 80% of exchange members it covers. The No. 2 insurer on the Maryland Health Connection, Kaiser Permanente, proposed a modest 4.8% increase.
In Michigan, where the individual market is dominated by Blue Cross Blue Shield of Michigan and its Blue Care HMO, insurers want an estimated 9.8% premium hike. He's calculating the weighted average increase, which puts more emphasis on rate changes requested by plans with the most members. ACASignups includes in its totals the ObamaCare-compliant plans offered off the exchanges. Those members also are generally part of the same risk pool, meaning their costs also influence exchange premiums. Moda's Costs Exceeded Premiums By 61.5% – …."
http://news.investors.com/politics/051815-753015-obamacare-insurers-propose-big-2016-premium-hikes.htm
How Obamacare Could Be Squeezing Consumer Spending
"A bevy of recent data suggests American shoppers — long the buy-it-now drivers of global economic growth — have lost the spring in their step. It wasn't supposed to be this way: Winter's chill has faded, gas prices are well below last summer's highs, the job market is strong, housing is steady and the stock market is at record highs. Something is wrong. As I'll explain below, it could be Obamacare. On Friday, the University of Michigan's consumer sentiment index fell from 95.9 in April to 88.6 in May. This was well below expectations and flies in the face of the current conventional wisdom — highlighted by the Federal Reserve in its latest policy statement — that consumers are feeling good. Measures of current conditions and future expectations both fell to the lowest levels since October and November respectively…"
http://www.thefiscaltimes.com/Columns/2015/05/18/How-Obamacare-Could-Be-Squeezing-Consumer-Spending
State-Run Obamacare Exchanges Careening Toward Disaster
"This year was supposed to be the first wherein Obamacare's state-based insurance exchanges would be self-sufficient. By now, the law's architects assured, the exchanges would be thriving, competitive marketplaces, where all Americans could secure affordable coverage. It hasn't worked out that way. Two of the original 17 state exchanges have failed. Half of those that remain are struggling financially. After getting $5 billion in federal grants, most of the state exchanges have turned out to be a disastrous mix of runaway spending on technology, lower-than-expected enrollment, huge overhead costs, and looming bankruptcy. Take the Covered California exchange. Despite receiving $1.1 billion in federal money, the exchange faced severe technological problems in its first year. Investor's Business Daily has reported that shoppers are complaining about long hold times and difficulty cancelling or making changes to health plans. It's no wonder people are fleeing the exchange. Just two-thirds of those who bought coverage through Covered California in 2014 re-enrolled in 2015. The Golden State's exchange also faces an $80 million deficit for the next fiscal year, after 300,000 fewer people enrolled than expected. Things are so bad that Covered California's executive director, Peter Lee, recently admitted that the "long-term sustainability of the organization" remains an open question. New York's exchange is also floundering. Gov. Andrew Cuomo tried to impose a $69 million fee on all insurance plans sold in the state to fund the state's exchange. But even his allies in the legislature failed to back his plan — and shot it down in late March. As Democratic Assemblyman Richard Gottfried explained, "Insurers would simply pass the cost along to customers." As federal grants run out, it's unclear where funding for the Empire State's exchange will come from in the future. Minnesota has become a textbook example of throwing good money after bad. In March, Gov. Mark Dayton announced plans to spend $500,000 on a special task force to determine if the state's MNSure exchange had a financial future. Just two months earlier, the exchange got a $34 million infusion in federal tax grants to help keep it going, on top of the $41 million it received in late 2013. All told, federal taxpayers have dumped more than $189 million into MNSure. For all that, the Minnesota exchange has managed to sign up only 61,000 people. That's 40 percent below what it had hoped to enroll…"
http://www.forbes.com/sites/sallypipes/2015/05/18/state-run-obamacare-exchanges-careening-toward-disaster/
Hawaii Medical Service Association blames $57M Q1 loss on Affordable Care Act
"The Hawaii Medical Service Association reported a first-quarter loss of $57.2 million, compared to a loss of $30 million in the first quarter of 2014. The insurer blamed the loss on more than $62 million in fees associated with the Affordable Care Act, which must be recorded in the first quarter. HMSA collected $727.3 million in premiums from 726,889 members for the first quarter, compared to $707.9 million in the first quarter of 2014, the Honolulu Star-Advertiser reported. Some of the loss was attributed to members using more health care services and the rising cost of prescription drugs, HMSA Chief Financial and Services Officer and Treasurer Steve Van Ribbink said in a statement. "Unfortunately, the money that our members paid to cover their health care wasn't enough to cover the total cost of their doctor visits, prescription drugs, and other health care services, and the cost of administering their benefits," he said. "Health care is advancing at an astonishing rate. Innovative specialty drugs are providing new treatments and therapies. But these drugs come at a high cost, and we expect that cost to continue growing."
http://www.bizjournals.com/pacific/blog/morning_call/2015/05/hawaii-medical-service-association-blames-57m-q1.html
Skyrocketing Medicaid signups stir Obamacare fights
Some GOP governors are saying: "I told you so."
"Medicaid enrollment under Obamacare is skyrocketing past expectations, giving some GOP governors who oppose the program's expansion under the health law an "I told you so" moment. More than 12 million people have signed up for Medicaid under the Affordable Care Act since January 2014, and in some states that embraced that piece of the law, enrollment is hundreds of thousands beyond initial projections. Seven states have seen particularly big surges, with their overruns totaling nearly 1.4 million low-income adults. The federal government is picking up 100 percent of the expansion costs through 2016, and then will gradually cut back to 90 percent. But some conservatives say the costs that will fall on the states are just too big a burden, and they see vindication in the signup numbers, proof that costs will be more than projected as they have warned all along. Obamacare originally expanded Medicaid — which traditionally served poor children, pregnant women and the disabled — to all childless low-income adults with incomes up to 138 percent of the federal poverty level (about $16,250 for an individual) across the country. But the Supreme Court made expansion optional in 2012. And 21 states, mostly with GOP governors, have resisted…"
http://www.politico.com/story/2015/05/skyrocketing-medicaid-expansion-obamacare-republican-governors-118011.html
Doctors 'reluctant' to take Obamacare patients: Hospital CEO (May 15th)
"Obamacare has failed to deter emergency room visits because many patients have no choice when they can't get an appointment with a primary-care physician, the founder of hospital operator Universal Health Services said Friday. While the millions more who have health insurance certainly play a part in the doctor shortage, Alan Miller told CNBC's "Squawk Box" that poor reimbursement rates for primary-care physicians is also a major factor. "They get a better reimbursement when they take care of people that have insurance from their employer," the Universal Health chairman and CEO said. "The doctors are reluctant to schedule appointments" with patients who have government plans. "So people are still going to the emergency room, which is opposite of what Obamacare was supposed to do," he added. Miller said the solution to reducing ER visits would be simple, but not without cost. "Raise the reimbursement to the primary-care people," he said, then doctors "would be more likely to make appointments with people that have lower-priced insurance or being subsidized by the federal government." Hospital operators such as Universal Health have profited from Obamacare, which has made medical insurance widely available. "It has helped us with regard to bad debt," because now many more people who arrive at the ER for treatment can pay, said Miller, explaining that prior to the Affordable Care Act, hospitals incurred the costs of treating patients who had no ability to pay. "We had bad debt. All the hospitals had bad debt that was approaching between 15 percent and 25 percent in some cases," he said. "Ours were a little under 20 percent. And that has gone down substantially because people have coverage. They can pay." Miller is one of the longest-serving CEOs in America—37 years at the helm…."
http://www.cnbc.com/id/102682553
How Obamacare Is Like Prohibition
Self-interest got dressed up as public interest and the consequences are still being sorted out.
http://www.usnews.com/opinion/economic-intelligence/2015/05/18/how-obamacare-is-like-prohibition
Senators press FDA to delay menu labeling rules
"Dozens of senators are calling for the Food and Drug Administration (FDA) to delay controversial menu labeling rules for restaurants and grocery stores. The FDA is pushing requirements that will force many restaurants, grocery stores, convenience stores and entertainment venues to list the number of calories in the foods they sell. The menu labeling requirements, a provision of ObamaCare, are scheduled to go into effect in December, but a bipartisan group of 32 senators is demanding the FDA clarify the rules and give businesses more time to comply with the changes. The top two senators on the health committee, Lamar Alexander (R-Tenn.) and Patty Murray (D-Wash.), are leading the effort to get the FDA to delay the rules by one year. "While we recognize the benefit of improved access to nutritional information for consumers, we are concerned that the lack of clear and consistent guidance from the agency will make it difficult, confusing, and burdensome for businesses, particularly smaller businesses," the senators write in a letter to acting FDA Commissioner Stephen Ostroff. The senators say these food establishments "will need appropriate time to budget and plan accordingly to meet the rule's requirements to provide nutrition information to consumers that is understandable and clear." The menu labeling requirements will apply to business chains with 20 or more locations that sell "restaurant-like" prepared food. "It is important that the agency not only provide clear and consistent guidance, but also adequate time to understand and come into compliance with the regulations," the senators write…"
http://thehill.com/regulation/healthcare/242365-fda-facing-blowback-from-lawmakers-over-menu-labeling-requirements
GOP lawmaker pressures House leaders on ObamaCare response
"Another Republican lawmaker is warning House GOP leaders that they need to come up with a fully fledged plan in case the Supreme Court rules against ObamaCare next month. Without a plan, Rep. Bruce Poliquin (R-Maine) argued consumers will face chaos from the market if the Supreme Court rules people cannot be given subsidies to buy ObamaCare if they are on the federal marketplace. "If [the subsidies] are ruled unlawful, it will be incumbent upon Congress to help create a thoughtful free market replacement for ObamaCare, and an off-ramp for the six million individuals who have in good faith purchased ObamaCare policies," Poliquin wrote in a letter to House Ways and Means Committee Chairman Paul Ryan (R-Wis.) and other committee leaders. His stance on how to respond stands in contrast to some in the Republican party, who argue that the Obama administration should be left to singlehandledly pick up the pieces if they lose in court. It remains unclear how Congressional Republicans would prevent the potential healthcare meltdown in case billions of ObamaCare subsidies are gone overnight, which has many lawmakers worried about the short timeframe before the court case. Under Poliquin's proposal, individuals would no longer be required to purchase insurance and they would no longer have to purchase plans that cover the same broad range of services and procedures. To cut overall costs, it would require doctors to provide cost estimates of services to allow patients to "shop around" and would allow people to buy insurance across state lines – two ideas that have been widely accepted among the GOP. It would keep at least one part of ObamaCare: requiring companies to provide coverage to people with pre-existing health conditions…"
http://thehill.com/policy/healthcare/242375-pressure-builds-for-house-gop-to-craft-obamacare-response
GOP pressure builds for ObamaCare alternative
"Republicans are getting more and more anxious about what exactly House leaders are planning to do if the Supreme Court rules against ObamaCare next month. Rep. Bruce Poliquin (R-Maine) wrote a letter to the three GOP chairmen leading the effort on Monday, warning that the chamber needs to have a plan to avert chaos in case millions of people lose their subsidies. "I wrote this letter to encourage them to move forward," Poliquin said in an interview, adding that the leadership needs to act "sooner rather than later." Poliquin's letter – which falls short of an official proposal – asks that individuals no longer be required to purchase insurance or to purchase plans that cover certain services and procedures. "There's a lot of commonality between what our leadership is working on and what a lot of what I've put in this letter," Poliquin said. Specifically, he said most Republicans agree that insurance companies should cover people with pre-existing conditions, should allow people to carry their plans from job-to-job and to allow people to shop across state lines. As for the issue of extending ObamaCare subsidies? He says that's for the leadership to decide. "We've got to first agree that there is a problem and we need a solution, and I think we're there," Poliquin said about the post-King v. Burwell planning. "Now I think [the debate] has become, what parts do we need to focus on?" Read more here…"
http://thehill.com/policy/healthcare/overnights/242436-overnight-healthcare-gop-lawmaker-presses-house-leaders-for
Kitzhaber scrapped workable Oregon health exchange for political benefit
Emails suggest election concerns, not merits, led to shutdown that cost state $305 million
"Former Oregon Gov. John Kitzhaber was told in early 2014 that the Obamacare state health care exchange his administration spent $305 million building could be made operational. But his administration chose instead to scrap the project and seek a scapegoat to keep the fiasco from harming his re-election, according to evidence turned over to congressional investigators. The materials, reviewed by The Washington Times, include emails and memos between state officials and campaign aides as well as a transcript of a conversation from a state official turned whistleblower that suggests federal tax dollars were sacrificed for political convenience. The memos show Mr. Kitzhaber's election campaign aides took the unusual step of instructing state officials on how to handle the Cover Oregon exchange project, especially when the project was abandoned just before its launch. The campaign aides even sought to supervise the testimony of a state official appearing before the U.S. Congress…"
http://www.washingtontimes.com/news/2015/may/18/oregon-gov-john-kitzhaber-scrapped-workable-obamac/?utm_source=RSS_Feed&utm_medium=RSS
Impact Of A King v Burwell Win: 'The Rest Of The Story'
"ObamaCare supporters have produced study after study warning of the devastation to come if the Supreme Court decides that the IRS illegally extended health insurance subsidies to people in states operating under federal exchanges. But the American Action Forum (AAF), a dynamic think tank led by former CBO director Douglas Holtz-Eakin, has produced new research that provides balance to what has been a one-sided debate. He shows how people in 37 states will be helped if the petitioners prevail in King v Burwell. AAF estimates that more than 11 million people would be liberated from having to purchase expensive ObamaCare insurance and freed from the onerous penalties of the individual mandate, which cost those who don't comply an average of $1,200 in fines this year. The study also finds that workers could earn nearly $1,000 more, and 1.2 million more people would join the workforce in federal exchange states if King prevails in the lawsuit. The employer mandate would be void in these states because employers no longer could be penalized if their workers went to the exchanges for insurance. No exchange subsidies equals no employer mandate penalties. AAF estimates that 262,000 businesses would be liberated from the employer mandate. This, in turn, would: -Permit the creation of up to 237,000 new jobs, -Bring 1,270,000 people into the labor force, -Increase pay by up to $940 per worker and up to $13.6 billion overall, -Offer the opportunity for more hours to up to 3.3 million part-time workers…"
http://www.forbes.com/sites/gracemarieturner/2015/05/18/impact-of-a-king-v-burwell-win-the-rest-of-the-story/
IMMIGRATION:
The Bogus Legal Case for Obama's Amnesty
Applicable precedent clearly shows that the president is going way beyond his constitutionally limited powers.
"With the Fifth Circuit Court of Appeals soon to decide on whether to keep the freeze on President Obama's new and expanded amnesty programs, the Immigration Reform Law Institute — along with The Remembrance Project, The Federation for American Immigration Reform, and The National Sheriffs' Association — has filed a friend-of-the-court brief outlining some of the weakest and most misleading legal arguments made by the Department of Justice. New research shows that the programs are even more in conflict with legal precedent and even farther outside the president's constitutional powers than previously thought. The broadest claim DOJ makes is that the executive has unrestricted discretionary power in defining who is eligible for deportation deferrals. IRLI's brief raises the wealth of Supreme Court commentary confirming Congress's Article I, Section 8 power over immigration and naturalization. That the Constitution delegates almost all immigration-related power to Congress was confirmed in the 1952 Supreme Court decision of Harisiades v. Shaughnessy and again in 1983 with INS v. Chadha. In their briefs, DOJ attorneys don't even bother trying to limit or qualify these fundamental rulings. If the executive truly believes it was acting within its constitutional powers when it instituted the DACA program, why did the president bother entertaining a congressional debate on the legislative version of DACA (a.k.a. the DREAM Act) in the first place? And if that authority is truly so widespread, why doesn't the DHS secretary apply blanket amnesty to all 12 million illegal aliens in the country instead of the 1.8 million done under the DACA program and the 4.1 million covered under DAPA?…"
http://www.nationalreview.com/article/418478/bogus-legal-case-obamas-amnesty-ian-smith
Obama seeks to end immigration enforcement by local, state police
Recommendation from task force set up in wake of Ferguson riots
"The administration issued a report Monday saying that in order to rebuild trust between police and their communities, the federal government should stop enlisting state and local police in most immigration enforcement, setting up another challenge as President Obama tries to please immigrant rights advocates while carrying out deportations. The recommendations were part of Mr. Obama's policing task force, set up in the wake of riots last year in Ferguson, Missouri, to suggest ways federal officials can help local police do their jobs better. The heart of the report called for curtailing transfer of heavy weapons and tank-style vehicles to state and local authorities, but the report also delved into the thorny issue of immigration, saying government must "decouple" enforcement from local police. "The U.S. Department of Homeland Security should terminate the use of the state and local criminal justice system, including through detention, notification, and transfer requests, to enforce civil immigration laws against civil and nonserious criminal offenders," the task force said. Task force officials also suggested that the government pay for any enforcement it asks of local authorities. The report angered proponents of an immigration crackdown, who said it was the latest effort by Mr. Obama and his aides to stop finding illegal immigrants to deport. "If you're so worried about your legal status, or your illegal status, don't put yourself in a place or a situation where you're going to get picked up by the police," said Rosemary Jenks, government relations manager at NumbersUSA, which lobbies for stricter immigration limits…"
http://www.washingtontimes.com/news/2015/may/18/obama-seeks-to-end-immigration-enforcement-by-loca/?utm_source=RSS_Feed&utm_medium=RSS
Immigrants applying to enter US legally facing longer waits
"As illegal immigrants continue to seek legal status under President Obama's executive actions, the waiting list to enter the United States legally grows longer, as does the waiting time for those in the pipeline. American born Jimmy Gugliotta, who currently lives in Santiago, Chile, with his Argentinian wife and their children, has been waiting more than a year and a half for visas to bring his family to the U.S. He doesn't understand why going through the process legally puts him behind people who sneak into the U.S. illegally. "It's really sad to see that we've been put in the back seat," Gugliotta told Fox News via email. "What I found outrageous is people like me, a U.S. citizen, are actually being put at the back of the line, and that to me is a total outrage." The waiting list for those trying to enter the U.S. legally now stands at 4.4 million, 100,000 more than last year. Some have been on the list for more than 15 years. Even though the spouses and children of U.S citizens are supposed to get priority, even their wait times have jumped from as little as two months to up 18 months as the administration deals with a surge of illegal immigrants given lawful status by president Obama. "I've had people tell me, 'Why don't you just show up at the border and try to get across?'" said Gugliotta. "I say, 'No, we want to do this thing right.'" While the State Department handles the granting of visas for those overseas, their application first has to be processed by U.S. Citizenship and Immigration Services. The agency has been deluged by more than 2,000 applications a day for green cards and work permits after President Obama offered to shield some 4 million illegal immigrant children and adults from deportation using his executive authority. "I think most Americans are upset that the legal immigration system that was set up by Congress has been completely dismemebered and distorted in this way to benefit people who came here originally illegally. "What message does this send to people who are trying to do it the right way?" says Jessica Vaughn,  of the Center for Immigration Studies, a think tank that favors stronger controls on illegal immigration…."
http://www.foxnews.com/us/2015/05/18/immigrants-applying-to-enter-us-legally-facing-longer-waits/
Immigration Reform News: Detained Immigrants 'Not Entitled' To First Amendment Protections, Argue Obama Justice Department Lawyers in Little-known Court Case
"While the Obama administration is famously fighting in court to use executive authority to shield millions of undocumented immigrants from being deported, in a lesser-known Texas immigration court case, the Department of Justice's lawyers have argued those same immigrants have no First Amendment rights. The Texas immigration case in question, Pineda-Cruz v. Thompson, hasn't gotten nearly as much attention as that other Texas immigration case, where 26 states are challenging President Obama's authority to implement reform through executive action. But, judging from the fundamental principles at stake and the arguments being made, maybe it should. The Pineda-Cruz case concerns a petition created by detained mothers in an immigration detention center that alleges that authorities placed them in isolation and threatened to take their children away from them in retaliation for protesting against conditions at the lockup, according to Slate's Michael Kagan…."
http://www.latinpost.com/articles/53858/20150517/immigration-reform-news-detained-immigrants-not-entitled-to-first-amendment-protections-argue-obama-justice-department-lawyers-in-lesser-known-court-case.htm
FORMER CONGRESSMAN: DEMS VIEW ILLEGAL ALIENS AS 'UNDOCUMENTED DEMOCRATS,' GOP SEES 'CHEAP LABOR'
"Tom Tancredo, who  served in Congress for a decade representing Colorado in the U.S. House of Representatives and a staunch advocate against illegal immigration, joined Breitbart News Sunday for an interview which aired on Sirius XM Patriot radio, channel 125. The former Republican congressman, who Breitbart senior political writer and guest host of BNS, Matt Boyle, characterized as "one of the strongest leaders on immigration policy in the country," asserted that he is disappointed with his successor, Rep. Mike Coffman (R-CO)66%
, for being in favor of granting citizenship to DACCA (Deferred Action for Childhood Arrivals) people in exchange for them joining the U.S. Military. "I am annoyed that he used the appropriations bill for the military for social program development," Tancredo complained. "We should never do that." After completing five terms in the U.S House of Representatives serving Colorado's sixth district, Tancredo chose not to seek re-election in 2008. He ran for the Republican Party nomination for President in 2008, focusing his campaign on the issues of illegal immigration and terrorism. In 2010 Tancredo ran for Governor of Colorado on the American Constitution Party ticket and 2014 as a Republican, coming up short in both elections. Significantly, the Denver native said that he has never heard from anybody that the American military can't fill its own ranks with American citizens. "Immigrants, by the way, who have come here the right way, gotten their citizenship, want to serve, that's great," Tancredo acknowleged. Host Boyle agreed with Tancredo and pointed out to Breitbart News Sunday listeners that, "it's not like we need to let all these people, who broke all our immigration laws, into our military. There are people getting pink slips! Our troops are getting pink slips, when they are serving overseas. Why do we need to replace Americans with illegal aliens in the military. It doesn't make any sense."…"
http://www.breitbart.com/big-government/2015/05/18/former-congressman-dems-view-illegal-aliens-as-undocumented-democrats-gop-sees-cheap-labor/
Cruz ties immigration to trade
"Presidential hopeful Sen. Ted Cruz wants to tie a fight over immigration to the fast-track trade legislation currently before the Senate. The Texas Republican has filed an amendment that would block any trade agreements that "alter or affect any law, regulation, or policy relating to immigration." Cruz's amendment could come up in the debate over fast-track, which if approved would prevent Congress from amending trade deals and force them to be considered in a majority vote. Senate Majority Leader Mitch McConnell (R-Ky.) hopes to finish the fast-track bill by the end of this week but is expected to have to deal with dozens of amendments to the legislation. Conservative lawmakers have repeatedly warned that Obama could use the Trans-Pacific Partnership to reform immigration. Cruz's amendment would block any trade agreements that change immigration laws from being fast-tracked through Congress. Such trade deals could be amended and would be subject to Senate filibusters. Administration officials, as well as the House Ways and Means Committee, have denied that either fast-track or the Asia-Pacific trade deal would impact immigration laws. While Cruz said that although he agrees with those leaders, he wants to put those assurances in the legislation…."
http://thehill.com/blogs/floor-action/house/242377-cruz-ties-immigration-to-trade
Candidates Win Evangelicals With Pro-American Worker Immigration Policy
"Wisconsin Governor Scott Walker, an expected GOP presidential candidate, drew the ire of the political right and left recently over his comments on immigration. When it comes to the immigration issue, Republicans are expected to use the tried and true, consultant tested "secure the border" talking point and move on to other issues. Governor Walker, like former U.S. Senator Rick Santorum, has taken things further than just a discussion of illegal immigration. They have dared to discuss the impact of legal immigration on American workers.  Like most Republicans, I'm still undecided about the presidential field. But I have an enormous amount of respect for these guys and what they have done as they campaign. I applaud their statements on immigration and their willingness to go against the status quo on immigration. What radical proposal could have inspired attacks from liberal media outlets like MSNBC, Mother Jones and the Huffington Post as well as The Wall Street Journal and establishment Republicans such as Senators Sen. John McCain (R-AZ) and Sen. Orrin Hatch (R-UT) ? "In terms of legal immigration, how we need to approach that going forward is saying — the next president and the next Congress need to make decisions about a legal immigration system that's based on, first and foremost, on protecting American workers and American wages," stated Governor Walker during an interview with Glenn Beck…"
http://dailycaller.com/2015/05/18/candidates-win-evangelicals-with-pro-american-worker-immigration-policy/
SPENDING/BUDGET/ECONOMY:
Debt limit deadline now seen at end of 2015
"A stronger than expected tax season will give policymakers more time to haggle over an increase to the debt limit, according to new analysis. An unexpected influx of revenue means that the nation is not expected to be at risk of a catastrophic default until November of December of 2015, after the Bipartisan Policy Center had previously pegged the deadline as sometime in the late summer or early fall. The 2015 tax season closed with the government bringing in roughly $40 billion more revenue than originally anticipated, which likely will buy the government a bit more time under the existing cap before the Treasury Department will no longer be able to pay all of Uncle Sam's bills. Previously, the Congressional Budget Office had estimated that the U.S. would need a borrowing boost likely in October or November, but with the revenue boost, the Bipartisan Policy Center scrapped the earlier part of that window.
At the same time, the group noted that there still is "substantial uncertainty" over timing, and the potential deadline could move forward or back as time progresses and a clearer picture emerges. In March, the federal government was again subjected to an $18.1 trillion borrowing cap, forcing the Treasury Department to begin employing its set of "extraordinary measures" to free up room under that ceiling. Leaders from both parties have emphasized that there is no interest in putting the nation at the risk of a disastrous default, but the GOP-led Congress and the Obama administration still remain far apart on many fiscal issues, and in fact whether to include outside policy measures with a borrowing increase…"
http://thehill.com/policy/finance/242404-debt-limit-deadline-now-seen-at-end-of-2015
Week ahead: Senate kicks off trade debate
"The Senate kicks off debate on fast-track legislation to boost President Obama's powers to negotiate trade deals. The bill on Trade Promotion Authority (TPA) narrowly cleared a procedural hurdle in the upper chamber after a clash between the White House and progressives. Obama wants TPA so he can eventually pass the Trans-Pacific Partnership (TPP), a 12-nation economic agreement he says will help boost the U.S. economy, but progressives say is a bad deal for American workers. Senate Majority Leader Mitch McConnell (R-Ky.) wants to pass the legislation before Memorial Day, hopefully with strong bipartisan support. But Democrats want more time to attach amendments. Also in the Senate, Banking Committee Chairman Richard Shelby (R-Ala.) will have a markup on his financial regulations bill — the most aggressive overhaul since the 2010 Dodd-Frank Wall Street Reform law. Progressives like Sen. Sherrod Brown (Ohio), the top Democrat on the panel, have already attacked the legislation, saying it weakens Dodd-Frank. Shelby could struggle to attract moderate Democrats to obtain the 60 votes needed to move to a floor vote. At the markup, special interest will be given to centrist Democrats such as Sens. Mark Warner (Va.), Jon Tester (Mont.), Heidi Heitkamp (N.D.) and Joe Donnelly (Ind.), whose support Shelby hopes to win. Off Capitol Hill, Federal Reserve officials release their minutes from their recent meeting on Wednesday. Fed-watchers will once again look for clues on when the central bank's policymakers will raise interest rates. Most expect the rate hike sometime in September…"
http://thehill.com/policy/finance/242241-week-ahead-senate-kicks-off-trade-debate
McConnell: Senate to finish trade this week
"Majority Leader Mitch McConnell (R-Ky.) warned senators on Monday that they will finish "fast track" trade legislation this week, no matter how long that makes the week run.
"The Senate will finish its work on trade this week, and we will remain in session as long as it takes to do so," the Kentucky Republican said Monday. "I would advise against making any sort of travel arrangements until the path forward becomes clear." McConnell wants to pass the "fast-track" bill, which would allow the president to get his trade deals passed through Congress by a simple majority vote, before senators leave at the end of the week for the Memorial Day recess. McConnell has pledged an open amendment process for the trade fight, but he's under a tight deadline to pass the legislation, as well as surveillance and highway measures, before the Senate leaves. He said that the quickest way to get all three bills passed would be "to cooperate across the aisle so we can pass the trade bill in a thoughtful but efficient manner." McConnell said that he "encouraged" senators to offer trade amendments, but slammed Democrats suggesting they had slowed down the process…."
http://thehill.com/blogs/floor-action/senate/242414-mcconnell-senate-finishing-trade-this-week
McConnell: Senate will vote this week on trade, other bills
"Majority Leader Mitch McConnell is vowing to postpone the Senate's scheduled Memorial Day recess until lawmakers pass a trade bill that President Barack Obama wants, vote on renewing the Patriot Act and keep highway construction funds flowing. Both the Patriot Act and contracting authority for federal highway funds expire on June 1. The trade bill is a top priority for Obama. All three bills are contentious, and the Kentucky Republican on Monday challenged Democrats to cooperate. He'll need cooperation on his side of the aisle, as well. Republican Sen. Rand Paul of Kentucky has said he will try and block renewal of the Patriot Act, which passed in the wake of the terror attacks of 2001. The Memorial Day break is scheduled to begin at week's end…"
http://www.washingtontimes.com/news/2015/may/18/mcconnell-senate-will-vote-this-week-on-trade-othe/?utm_source=RSS_Feed&utm_medium=RSS
Paul Ryan says 'we will have the votes' for fast track
"Rep. Paul Ryan predicts there will be enough votes in the House to pass "fast track" trade authority. "We will have the votes," Ryan, the Wisconsin Republican who leads the House Ways and Means Committee, said Sunday. "We're gaining a lot of steam and momentum," he said on CNN's "State of the Union." As the Hill writes, the Senate is expected to vote on the agreement soon. Republican leaders in the House, meanwhile, have struggled to get the votes needed to pass the fast-track legislation, which would speed trade agreements through Congress. The authority allows lawmakers an up-or-down vote on trade deals, but not the ability to amend them. The legislation is a priority of both Republicans and President Barack Obama. Ryan said "we're doing very well" at rounding up votes…"
http://www.marketwatch.com/story/paul-ryan-says-we-will-have-the-votes-for-fast-track-2015-05-18
Senate rejects more aid for workers who lose jobs to trade
"The Senate rejected a liberal-led move Monday to increase aid for workers who lose their jobs to imports, pushing for passage by week's end of major trade legislation sought by President Barack Obama. The 45-41 vote was well short of the 60 needed, and reflected the unusual political forces at work on a bill to strengthen Obama's hand in negotiating global trade deals. In remarks on the Senate floor, Majority Leader Mitch McConnell said the trade legislation and two other bills — one to renew the Patriot Act, the other to keep federal highway funds flowing — would receive final votes by week's end or senators would have to delay a scheduled Memorial Day recess. "I know we became used to hearing these types of statements in the past, but senators should know I'm quite serious," he said. He referred to frequent threats from Nevada's Democratic Sen. Harry Reid, the former majority leader, who frequently threatened to cancel vacations if bills weren't passed, but rarely if ever followed through. The anti-terrorism Patriot Act and the highway measure are both controversial in their own right. But the trade measure has dominated the Senate's agenda for several days, with Republicans nearly unanimous in working to give a Democratic president new authority and union-backed Democrats opposed. Sen. Sherrod Brown, an Ohio Democrat who opposes the legislation, led the effort to increase the amount of retraining assistance in the bill from $450 million a year to $575 million. He said Congress had agreed to the higher figure the last time it voted on the program, and added it was the level contained in Obama's budget. A large majority of workers who receive retraining are able to find and keep new jobs, he said, helping them "compete in the global economy." But Sen. Orrin Hatch, the Utah Republican who chairs the Senate Finance Committee, said increasing the amount of money could make it harder to pass the overall trade bill because it could increase Republican resistance…"
http://cnsnews.com/news/article/senate-rejects-more-aid-workers-who-lose-jobs-trade
Some administration officials defend trade pact as national security policy
"The Democratic Party's civil war on trade has taken a sudden national security turn. Defense Secretary Ashton Carter called President Obama's Pacific trade deal as important to the military as a new aircraft carrier. Former top State Department official Kurt Campbell warned that U.S. diplomacy in Asia will earn a failing grade if the trade pact perishes in Congress. Michèle Flournoy, a former No. 3 at the Pentagon, wrote in a recent newspaper editorial: "America's prestige, influence and leadership [is] on the line." As Capitol Hill progressives fan fears of domestic job losses in the rancorous debate over trade, Washington's Democratic foreign policy elite has mounted a fierce defense of the pact as crucial to the Obama administration's national security strategy. Behind their warnings lies the uncomfortable truth that some inside the administration view the Trans-Pacific Partnership (TPP), a broad 12-nation accord, as a policy aimed foremost at China. On Tuesday, on his way home from meetings in Beijing focused on maritime disputes in the region, Secretary of State John F. Kerry will stop in Seattle to deliver remarks about the strategic importance of the trade pact. China is not among the Asia Pacific nations negotiating the TPP with the United States. But its rise, economically and militarily, over the past decade has cast a long shadow over Asia and prompted the Obama White House to pursue new alliances and partnerships. The trade accord has emerged as the primary symbol of that effort as the administration seeks to convince allies and rivals alike that the United States is determined to establish primacy in a region that China also is seeking to shape…."
http://www.washingtonpost.com/politics/some-in-administration-consider-tpp-aimed-mostly-at-china/2015/05/18/599ccc78-fb2e-11e4-9ef4-1bb7ce3b3fb7_story.html?wprss=rss_national
Warren strikes back at Obama with scathing report on trade deals
"Sen. Elizabeth Warren Monday issued a report slamming U.S. trade deals, citing "decades of broken promises," about enforcing fair labor standards. Warren, D-Mass., has been one of the more outspoken Democratic critics of international trade deals and the report comes as the Senate prepares to vote on a bill that would give President Obama "fast track" authority to sign off on new trade deals. The 15-page report, which includes three pages of citations, takes apart claims and promises by the Obama administration and proponents of trade deals that the agreements bring about increased enforcement of labor standards. "This analysis reveals that the rhetoric has not matched the reality," the report concludes. "There have been widespread enforcement problems and flaws that prevent enforcement of the labor provisions of these free trade agreements."…"
http://www.washingtonexaminer.com/warren-strikes-back-at-obama-with-scathing-report-on-trade-deals/article/2564666?custom_click=rss
Warren disputes Obama's promises on trade deal
"Sen. Elizabeth Warren (D-Mass.) is taking another swing at President Obama on trade, this time arguing the president's promises to protect workers are mostly talk. The liberal lawmaker issued a staff report on Monday morning contending that while policymakers frequently argue that trade agreements come packed with robust worker protections, the reality does not live up to the rhetoric. The criticism comes amid an aggressive push by the president and his Cabinet to sell congressional lawmakers, especially wary liberal Democrats, on the far-reaching importance of a sweeping Pacific Rim trade deal. The president has been touting the 12-nation Trans-Pacific Partnership (TPP) as the "most progressive trade deal in history," while Warren argues that, despite similar claims from Democratic and Republican administrations over the years, enforcement of labor standards has been lax, driving down working conditions across the globe and dragging American workers down as well. "Again and again, proponents of free trade agreements claim that this time, a new trade agreement has strong and meaningful protections," the Warren report states. "Again and again, those protections prove unable to stop the worst abuses." The report marks the latest rally as Obama and Warren go publicly and bitingly back and forth on the issue of trade…"
http://thehill.com/policy/finance/trade/242363-warren-disputes-obamas-promises-on-trade-deal
Elizabeth Warren fires new shot in trade battle with President Obama
http://www.politico.com/story/2015/05/elizabeth-warren-barack-obama-trade-battle-tpp-118057.html
Elizabeth Warren: You Can't Trust Barack Obama's Promises
"After President Barack Obama called out Elizabeth Warren for being a politician "like everybody else," the Massachusetts senator is calling out the president, suggesting you can't trust his promises. Warren released a 15-page report Monday saying the United States had failed to enforce labor and environmental standards for two decades in previous trade agreements. A statement from her office noted Obama recently promised the Trans-Pacific Partnership (TPP) will be "the most progressive trade bill in history" and will have "higher labor standards, higher environmental standards," and "new tools to hold countries accountable." Warren's rebuttal amounts to: That's what they always say. "Supporters of past trade agreements have said again and again that these deals would include strong protections for workers, but assurances without strong enforcement are just empty promises," she said in a statement. "The facts show that, despite all the promises, these trade deals were just another tool to tilt the playing field in favor of multinational corporations and against working families." Warren's salvo comes as the Senate debates whether to give this president — and the next — fast-track trade authority to get up-or-down votes on trade agreements, with Asia and Europe on deck…"
http://blogs.rollcall.com/white-house/elizabeth-warren-cant-trust-barack-obamas-promises/?dcz=
AFL-CIO president: Bad trade deal is worse than no deal
"National AFL-CIO President Richard Trumka says a bad deal is worse than no deal, and he urged Congress not to support fast-track legislation that would let President Barack Obama pursue a trade deal between a dozen Pacific Rim nations. Trumka spoke Monday at a news conference about 10 miles from Nike Inc. headquarters in Oregon, the spot where Obama recently defended the Trans-Pacific Partnership. Trumka said he's in the state for an organizing summit, and it's only a coincidence he was speaking near Nike. He jabbed Obama for his choice of venue. "If I were somebody who was advocating or supporting TPP or fast track, the last place I would have gone is Nike, for the number of jobs they've offshored, for what they've done to drive down the wages of every Oregonian and everybody else." Besides the United States, the accord would include Australia, Brunei, Canada, Chile, Japan, Malaysia, Mexico, New Zealand, Peru, Singapore and Vietnam. Most business interests support the Pacific Rim deal while labor groups have said it will cost American jobs and suppress wages. The details of the partnership have not been made public. The Obama administration says such a disclosure would hurt complicated negotiations with 11 other countries. Trumka said that if the agreement is better for workers than NAFTA, as supporters claim, then let the public see it. He added that the AFL-CIO, the largest federation of unions in the United States, knows many of the details…"
http://cnsnews.com/news/article/afl-cio-president-bad-trade-deal-worse-no-deal
Barack Obama's shocking TPP paradox: Why the gargantuan trade deal undermines everything he says he cares about
The president isn't just at odds with liberal Democrats over the trade deal. He's also at odds with himself.
"The Democratic Party's era of good feelings is over. After more than six years of Obama-era party discipline and general accord, Democrats are finally suffering a measure of intra-party strife as the president appeals to congress for "fast-track" authority to more or less unilaterally negotiate the still-secret terms of the Trans-Pacific Partnership, one of the largest trade pacts in history. A bloc of Congressional Democrats have so far stymied the president and balked at his request, and leaders of the liberal wing of the party have engaged in fairly unprecedented public dispute with President Obama. The party's quarrel has presented Hillary Clinton with her campaign's first big dilemma, as the former secretary of state does an ugly political dance, trying to reconcile her previously full-throated advocacy of the now-nettlesome trade agreement with the progressive revolt of the party base to whom she's appealing in the primaries. I could now list for you the play-by-play of the party's internecine conflict: Sen. Warren and Obama sparring, with Sen. Sherrod Brown leaping in as Warren's tag-team partner; Blue Dogs battling their progressive party mates; and Sen. Bernie Sanders' challenge to Clinton on the matter. But that'd be about as exciting a blow-by-blow as the Mayweather/Pacquiao fight. (Read: not very exciting at all.) No, instead we'll look the most interesting internal battle of all: Barack Obama versus himself…"
http://www.salon.com/2015/05/18/barack_obamas_shocking_tpp_paradox_why_the_gargantuan_trade_deal_undermines_everything_he_says_he_cares_about/
SEN. JEFF SESSIONS AGAIN FIRES BACK AT WSJ ATTACKS: 'LOOK AT TRADE RESULTS, NOT IDEOLOGY'
"Sen. Jeff Sessions (R-AL) 80% is firing back at The Wall Street Journal for a second time this month. On this occasion, the Alabamian is responding to a WSJ editorial accusing him of "scare mongering" the fast-track trade deal before Congress and hurting the Republican cause. According to Sessions, the WSJ editors have opinions, but have failed to offer the evidence to back them up. "Your editorial 'No-Growth Republicanism' (May 11) urging the adoption of fast-track trade makes many assurances of economic gains but provides no data to back them up," Sessions wrote in a letter to the editor published Monday titled "Look at Trade Results, Not Ideology." The editorial to which Sessions is responding attacks his reasons for opposing the trade deals and attacks the senator as anti-growth. "This wing of the party opposes immigration and thus turns away thousands of the world's brains who want to be American. It opposes trade because it fears the U.S. can't compete. And it wants to use tax policy not to promote faster growth but to tilt the tax code to help Republican constituencies," the WSJ editorial read. "This is no way to rebuild a conservative majority." Sessions fired back Monday, stressing that the effect of recent trade deals on Americans require greater skepticism of future deals. "Years of rising trade deficits and job losses demand greater scrutiny of new trade deals, not less. Fast track will dramatically reduce Congress's power over the new Trans-Pacific Partnership, as well as any other yet-unseen trade agreements over the next six years. No lawmaker can amend any provision, enforce any violation or apply the 60-vote threshold used for significant legislative matters (let alone the 67 votes for treaties)," Sessions wrote Monday…"
http://www.breitbart.com/big-government/2015/05/18/sen-jeff-sessions-again-fires-back-at-wsj-attacks-look-at-trade-results-not-ideology/
SANTORUM SLAMS TRADE DEAL: OBAMA 'BETRAYED AMERICANS, NOT WORTHY OF OUR TRUST'
"Former Pennsylvania senator Rick Santorum told senior political writer for Breitbart News Mathew Boyle that he plans on making an announcement on May 27 in a small town just north of Pittsburgh, a few miles away from where he grew up. Presumably, the announcement, scheduled at a manufacturing facility–a cherished symbol of the blue collar conservatism that the two term senator champions—will be that Santorum is running for president of the United States in 2016. In 2012, Santorum ran for president as a social conservative. Although he won eleven states, including the Iowa caucus, and came in second overall, he eventually lost the primary election to Mitt Romney, who was looked on as a man of the wealthy rather than a man of the workers. Santorum, appearing on Breitbart News Sunday on Sirius XM Patriot radio, channel 125, told guest host Boyle that he believes America can get back manufacturing jobs. He outlined a five point strategy to resuscitate manufacturing in America: First, cutting corporate tax rates. Second, limiting regulations on business that he contends are "onerous" thanks to the Obama administration. Third, America needs to keep its energy costs low, especially when it comes to natural gas. Fourth, Santorum explained we need our trade laws to open up opportunities for America to ship its products unencumbered by tariffs. Also, we must guarantee foreign countries are complying with our trade laws. Finally, America needs those who don't go to college to receive specialized training so that manufacturers get the workforce they need…"
http://www.breitbart.com/big-government/2015/05/18/santorum-slams-trade-deal-obama-betrayed-americans-not-worthy-of-our-trust/
REP. DAVE BRAT: TRADE DEAL, AMNESTY ATTEMPT IN NDAA: 'A SLAP IN THE FACE'
"Rep. Dave Brat (R-VA) says he'll oppose giving President Obama fast track trade authority. On The John Fredericks' Show, Brat said Obama's push for fast-track trade authority is similar to the efforts Obama used to pass through immigration amnesty, calling them rushed processes that occur behind closed doors without public debate. "Debate is a very healthy thing… We need to debate and show where the pressure points are on these arguments, [but] we can't do that. [Instead] I have to go down to a security bunker– and I have been in there to read the bill– and it's 400 pages," Brat said. "What am I going to do? Memorize that and then arrange the key points in my head? And then part of it's classified and you don't know what you can even mention to your fellow members or not that haven't read it yet because it's under security." Brat also criticized Congress' attempt to include a provision within the National Defense Authorization Act that would have given the Pentagon the option to consider illegal immigrants who came to America as minors to join the U.S. military for citizenship, although the Act made several cuts to current military personnel positions held now by Americans…"
http://www.breitbart.com/big-government/2015/05/18/rep-dave-brat-trade-deal-amnesty-attempt-in-ndaa-a-slap-in-the-face/
The Revolving Door between Ex-Im Bank and Its Biggest Client, Boeing, Is Alive And Well
"Last week, Tim Carney at the Washington Examiner broke the story that a top Obama appointee at the Ex-Im Bank, known to its critics as "Boeing's Bank," has found a new job — at Boeing. As Corner readers probably know, Boeing is by far the largest domestic beneficiary of the Ex-Im Bank, with 40 percent of the agency's activities benefiting the company last year. Carney writes: Kevin Varney, chief of staff at the Export-Import Bank for Obama's first term, joined Boeing as a director this month, according to his LinkedIn page…. Varney left Ex-Im in 2013 and joined a consultancy called 32 Advisors, founded by banker and Obama golfing buddy Robert Wolf. RedState has a story on the many revolving door connections between 32 Advisors and Ex-Im, but the new detail is that Varney has jumped to Boeing. Here is Varney's job description on his LinkedIn page: "Kevin Varney leads the International Operations team on Boeing Commercial Airplane issues, including international aviation policy and program issues, international aviation finance and sanctions issues, and U.S. government advocacy for BCA sales. In coordination with Legislative Affairs, Kevin also provides Executive Branch notifications of Boeing's international defense sales." And here is how his page describes his work at Ex-Im: "Principal political, economic and communications adviser to the Chairman of the Export-Import Bank of the United States. Oversaw increase in export credit financing from $14 bn in 2008 to over $35 bn in 2012. Led successful congressional re-authorization of Ex-Im in 2012." Lachlan Markay had an excellent story about the firm that currently employs Varney, 32 Advisors, over at the Free Beacon last week, exposing the political connections, the revolving doors, and the immense amount of cash that can be made just by knowing the right people in Washington. Which brings us back to Varney. I'm sure his Ex-Im connections will be be handy over at Boeing when it's time for Ex-Im's biggest client to try to sway the agency in its interests…"
http://www.nationalreview.com/corner/418451/revolving-door-between-ex-im-bank-and-its-biggest-client-boeing-alive-and-well
Kevin McCarthy wants tax reform and highway bill together
"House Majority Leader Kevin McCarthy said he is planning to tie a large-scale highway bill to tax reform later this year. The California Republican, speaking to reporters Monday afternoon, said Republicans and Democrats have a "real commitment" to getting a long-term highway bill done later this year. Spending authority runs out at the end of this week, and the House plans to vote on a bill Tuesday to extend spending authority for two months. "I see a path to a long highway bill that lines up at the same time — has to be at the end of the year — because if you want to do repatriation, you gotta have tax reform to do repatriation, do you not?" McCarthy told reporters in his Capitol office Monday. "Territorial portion, to make it score that way? And that's a big chunk of money that can get you funding for highways. That's why if those two lined up in that matter it makes a path to be able to accomplish it." Congress has struggled to pass a long-term highway bill for many years, and has instead relied on short-term patches…."
http://www.politico.com/story/2015/05/kevin-mccarthy-tax-reform-highway-bill-together-118065.html
Lawmakers push ban on first-class airfare for Congress
"Three lawmakers are pushing for a floor vote on their proposal to ban members of Congress from buying first-class airfare with taxpayer funds. Reps. Rod Blum (R-Iowa), Gwen Graham (D-Fla.) and Paul Gosar (R-Ariz.) have filed the measure as an amendment to the annual appropriations bill for legislative branch operations.  "This is not a partisan issue: members of the House of Representatives don't need special taxpayer funded perks like first class travel to do our job," Blum said in a statement. "By adopting this amendment, the House can take a concrete step towards showing the American people that we are serious about good stewardship of taxpayer money – while holding ourselves accountable at a time when approval ratings for Congress remain near all time lows," Blum added…"
http://thehill.com/blogs/floor-action/house/242394-lawmakers-push-banning-first-class-airfare-for-congress
Sanders to unveil free college tuition bill
"Sen. Bernie Sanders (I-Vt.) is set to unveil legislation that would provide free tuition at four-year public colleges and universities on Tuesday. The Democratic presidential candidate had called for two years of free tuition earlier this year. The Vermont independent argued in a statement Sunday that the U.S. needs the "best-educated workforce" in order to remain competitive globally. "That will not happen, if, every year, hundreds of thousands of bright young people cannot afford to go to college, and if millions more leave school deeply in debt," said Sanders, the ranking member on the Senate Budget Committee. His legislation would eliminate undergraduate tuition at public colleges and universities, the statement said, and would expand work-study programs. The measure would also "substantially lower" student debt and bring down rates on student loans, it said. Sanders, who is running to the left of Hillary Clinton, called in February for federal and state governments to invest $18 billion per year in public higher education in order to make tuition free for two years. Clinton, the Democratic front-runner, hasn't discussed too many specific policy proposals yet, including on college tuition and student debt. MSNBC reported late last month that Clinton would soon unveil a college student debt plan…"
http://thehill.com/policy/finance/242362-sanders-to-unveil-bill-promising-free-tuition-at-public-universities
GOP lawmaker plans to 'raise hell' over report of wasted $135M
"Rep. Walter Jones (R-N.C.) said he plans to "raise hell" on the House floor Tuesday about a report that found a defense contractor, whose employees were investigated for alcohol and drug abuse in Afghanistan, wasted $135 million in taxpayer dollars. "I'm going to raise hell about this on the House floor tomorrow," tweeted Jones on Monday, linking to a write-up in The Washington Post about the findings of a recent Army contracting audit. In its quarterly report to Congress, released in April, the Special Inspector General for Afghanistan Reconstruction (SIGAR) explained that an audit it had requested identified that Jorge Scientific Corp. had wasted the money. In 2012, a video surfaced showing some of the contractor's personnel drunk and high on drugs while working on a project in Afghanistan…"
http://thehill.com/policy/finance/242416-gop-lawmaker-plans-to-raise-hell-on-report-of-135m-wasted-taxpayer-dollars
Obama seeks federal funding to stop racial unrest: 'We've all got to step up'
http://www.washingtonexaminer.com/obama-seeks-federal-funding-to-stop-racial-unrest-weve-all-got-to-step-up/article/2564687?custom_click=rss
Obama: 'We want a place where you can make it if you try'
http://news.investors.com/Politics-Andrew-Malcolm/051815-753017-obama-weekly-remarks.htm?ven=rss&utm_source=feedburner&utm_medium=feed&utm_campaign=Feed%3A+PoliticRss+%28Politic+RSS%29
Rand Paul the latest GOP presidential contender to catch flat-tax fever
"Sen. Rand Paul (R-Ky.) will call for the tax system to be overhauled so all Americans, regardless of income, are taxed at a single rate, according to an adviser. And he's not the only rider on the flat-tax train. "It's an idea that [candidates] think has a little bit of sexiness to it," said James Pethokoukis, a scholar at the conservative American Enterprise Institute. Paul said in February that he plans to unveil the "largest tax cut in American history" and has vowed to get the "IRS out of your life." Paul's plan is "90 percent done," said Stephen Moore, who has been helping Paul with the plan — and it will include a flat tax. "He is going to have a very low rate flat tax that is going to be the lowest rate flat tax that I think anyone is going to propose," Moore said. "We're looking at a rate as low as 14, 15, 16 percent." Moore said it will be a "huge job creator" and will amount to a tax cut for working and middle-class people. A spokesman for Paul would not comment on the plan, saying it is not yet ready to be released. Sen. Ted Cruz (R-Tex.) wants to go one step beyond and abolish the IRS. He jokes on the campaign trail that someone should put the tens of thousands of people who work for the agency on the southern border. "Instead of a tax code that crushes innovation, that imposes burdens on families struggling to make ends met, imagine a simple flat tax," Cruz said in his presidential announcement speech in March, "that lets every American fill out his or her taxes on a postcard."…"
http://www.washingtonpost.com/blogs/post-politics/wp/2015/05/18/rand-paul-the-latest-gop-presidential-contender-to-catch-flat-tax-fever/?wprss=rss_politics
U.S. economy isn't as weak as estimates suggest, Fed paper says
"The U.S. economy is probably not as weak as current estimates suggest, a paper published Monday by the Federal Reserve Bank of San Francisco said, potentially adding to arguments for raising interest rates sooner rather than later. A government report late last month put first-quarter growth at a mere 0.2 percent, far below economists' expectations and uncomfortably close to an outright contraction like that experienced in the first quarter of 2014. But by running a series of statistical corrections for the way the government accounts for seasonal variations in output, the paper's authors found "a good chance that underlying economic growth so far this year was substantially stronger than reported." A chart in the paper suggested first-quarter growth may have been closer to 1.8 percent. That's still below the economy's potential but not dramatically so. A stronger economy suggests a lower hurdle for the Fed to raise interest rates that have been near zero since December 2008. San Francisco Fed President John Williams, whose chief research economist co-authored Monday's paper, has said he believes the economy will bounce back this quarter and may be strong enough for the Fed to begin raising interest rates even as soon as June. The paper's conclusions are at odds with the findings published last week by economists at the Washington-based Federal Reserve Board. They argued that the recent pattern of first-quarter economic slowdowns isn't a reflection of a statistical fluke in the way U.S. gross domestic product is measured…"
http://www.reuters.com/article/2015/05/18/us-usa-fed-gdp-idUSKBN0O31T520150518
Obama library foundation raised $5.4 million in 2014
"The nonprofit foundation raising money for President Barack Obama's future library in Chicago took in more than $5.4 million in 2014, according to the organization's tax returns. The money comes from just 11 donors, many of them longtime Obama supporters from Chicago where the library will be located. The Barack Obama Foundation's largest contribution of $1 million came from Fred Eychaner, a major Democratic donor and founder of Chicago-based Newsweb Corp. The foundation also received a $1 million pledge from the Joyce Foundation, a Chicago-based nonprofit on whose board Obama served before he ran for the U.S. Senate. The Joyce Foundation is making its money available in thirds between 2014 and 2016. The library foundation announced last week that it would establish the library on the South Side of Chicago on a site proposed by the University of Chicago, after also entertaining bids made by Columbia University in New York where Obama attended college, the University of Hawaii and the University of Illinois at Chicago. The foundation, which posted its tax returns on its website Monday, reported nearly $2 million in expenses, with more than half a million dollars in fundraising costs. Foundation officials have said most of the funds to build the library won't be raised until after the Obamas leave the White House. Obama and the first lady have pledged not to raise money for the foundation until the end of his presidency in January 2017…"
http://www.washingtontimes.com/news/2015/may/18/obama-library-foundation-raised-54-million-in-2014/?utm_source=RSS_Feed&utm_medium=RSS
Multimillionaire Hillary Clinton: Economy 'Stacked In Favor Of Those At The Top' [VIDEO]
"Multimillionaire Hillary Clinton lamented the state of income inequality during a campaign stop in Mason City, Iowa, saying the economy was still rigged "in favor of those at the top."  "Look, the deck is still stacked in favor of those at the top," Clinton said. "We know that, and so we have to be especially focused on how we're going to bring about the changes that will ignite opportunity for everybody willing to work hard for it." "There's something wrong when the average American CEO makes 300 times more than the typical American worker," she continued. "Or when hedge fund managers themselves make more and pay less in taxes than nurses and truck drivers." The report Clinton is alluding to found that the average salary for CEOs is $11 million, 335 times higher than the average American. Since January 2014, Clinton has made $12 million giving speeches. Her dig at hedge fund managers is equally interesting, considering her own son-in-law is a hedge fund manager…"
http://dailycaller.com/2015/05/18/multimillionaire-hillary-clinton-economy-stacked-in-favor-of-those-at-the-top-video/
MISC.:
One in four Americans satisfied with direction of the country, Gallup poll shows
"Americans' satisfaction with the direction of the U.S. has dropped 6 points since the beginning of the year, with government, the economy and unemployment cited as the top problems facing the nation. Satisfaction with how things are going in the country hit a two-year high in January at 32 percent but has gradually dropped since then to 26 percent, Gallup said. Fourteen percent of Americans rated dissatisfaction with government the most important problem facing the country today, followed by the economy in general at 12 percent and unemployment at 10 percent. Race relations (8 percent); immigration (6 percent); a decline in moral, religious and family ethics (6 percent); health care (5 percent); and terrorism (5 percent) were also frequently cited problems facing the country. "After years of dysfunctional government, the economy and unemployment dominating Americans' mentions of the top problem facing the nation, fewer mention these problems now than in recent years," Gallup's Justin McCarthy wrote. "Still, these three problems remain at the forefront of Americans' concerns and may be driving Americans' high level of dissatisfaction with the nation's direction." The survey of 1,024 adults was conducted May 6-10 and has a margin of error of plus or minus 4 percentage points…"
http://www.washingtontimes.com/news/2015/may/18/one-four-americans-satisfied-direction-country-gal/?utm_source=RSS_Feed&utm_medium=RSS
New Study Threatens To Unravel Obama's Global Warming Agenda
"A new study by University of Houston researchers could threaten to unravel scientific claims used to justify the Obama administration's global warming agenda. Texas researchers published findings that global warming is actually reducing high-ozone days in the Houston area. The finding contradicts claims made by the Environmental Protection Agency that global warming will increase the number of days with high levels of ground-level ozone. "We examined the past 23 years of ground-level O3 data and selected meteorological parameters in Houston, Texas, which historically has been one of the most polluted cities in the United States," wrote researchers with the University of Houston's Institute for Climate and Atmospheric Science. Scientists found increased sea breeze due to "increasing land surface temperatures, increased pressure gradients, and slightly stronger on-shore winds" are contributing to lower days with high levels of ground-level ozone in Houston. Stronger breezes could also be cleaning up ozone in coastal cities around the world, according to researchers…"
http://dailycaller.com/2015/05/18/new-study-threatens-to-unravel-obamas-global-warming-agenda/
Obama pushes to give states bigger role in species protection
"The Obama administration began rolling out a list of potential changes to the Engendered Species Act (ESA) on Monday, the first step in what it says will be a yearlong effort to overhaul a law that has gained the ire of congressional Republicans. The Fish and Wildlife Service and the National Marine Fisheries Service announced Monday that it will soon require anyone looking for the ESA to cover a species to first solicit information from states' wildlife agencies before sending their petition to the federal government. Officials said the move is designed to give states a bigger role in listing decisions under the law. "Consistent with the intent of the ESA that listing decisions be based on the best available science, we appreciate the Service's due recognition of, and requirement to, incorporate the data and information of state fish and wildlife agencies for the formulation of listing petitions," Association of Fish and Wildlife Agencies President Larry Voyles said in an Interior Department statement. The proposed rule change comes amid a fight between the Obama administration and Western states over the endangered status of a handful of animals. On Friday, Colorado Gov. John Hickenlooper announced a state plan to protect the habitat of the greater sage grouse, a move designed the keep the federal government from listing the species under the ESA and stepping up regulations accordingly. Republican lawmakers have taken aim at the law, viewing it as a hindrance to landowners and users affected by the listings of species on their land. Sen. Jim Inhofe (R-Okla.) and Rep. Rob Bishop (R-Utah), the chairs of the committees that oversee the Fish and Wildlife Service, have begun looking for ways to reform the law this session…."
http://thehill.com/policy/energy-environment/242381-obama-pushes-to-give-states-bigger-role-in-species-protection
Obama moves to overhaul Endangered Species Act
http://thehill.com/policy/energy-environment/overnights/242438-overnight-energy-obama-looks-to-change-endangered
Obama Drills a Hole In His Climate Policy
"Here are two facts that cannot be reconciled: The planet has experienced the warmest January-through-March on record, and the Obama administration has authorized massive new oil drilling in the Arctic Ocean. "Climate change can no longer be denied … and action can no longer be delayed," President Obama said in an Earth Day address in the Everglades. Indeed, Obama has been increasingly forceful in raising the alarm about heat-trapping carbon emissions. "If we don't act," he said in Florida, "there may not be an Everglades as we know it." Why, then, would the Obama administration give Royal Dutch Shell permission to move ahead with plans for Arctic offshore drilling? Put simply, if the problem is that we're burning too much oil, why give the green light to a process that could produce another million barrels of the stuff per day, just ready to be set alight? Please hold the pedantic lectures about how the global oil market works: Demand will be met, if not by oil pumped from beneath the Arctic Ocean then by oil pumped from somewhere else. By this logic, the administration's decision is about energy policy — promoting U.S. self-sufficiency and creating jobs — rather than climate policy. The way to reduce carbon emissions, according to this view, is by cutting demand, not by restricting supply. But we are told by scientists and world leaders, including Obama, that climate change is an urgent crisis. And on the global scale — the only measure that really matters — the demand-only approach isn't working well enough. More than two decades after the first international summit on climate change, carbon emissions have continued to rise steadily…."
http://www.realclearpolitics.com/articles/2015/05/19/obama_drills_a_hole_in_his_climate_policy_126636.html
Arctic Approval Reignites Drilling Debate
"The Chukchi Sea remains one of the last untapped frontiers for oil and gas exploration and extraction off of the coast of Alaska. Holding an estimated 15 billion barrels of oil, the Sea has been the center of debate between oil companies and environmental groups. However, a recent decision by the Obama Administration will allow Shell Gulf of Mexico, Inc. to begin exploratory drilling in the Sea. In 2012, the U.S. Interior Department halted the project after the company had spent nearly $6 billion and almost a decade preparing the site. The project came under several shortfalls, including numerous air pollution and safety violations, including an incident which one of Shell's oil rigs ran aground. After the approval was announced, President Barack Obama discussed his support of the issue, citing the need for renewable energy to power the future, yet, sustaining current energy needs with fossil fuels…"
http://www.forbes.com/sites/brighammccown/2015/05/18/arctic-approval-reignites-drilling-debate/
Regulators seek climate rule 'safety valve' to protect electric grid
"The Federal Energy Regulatory Commission (FERC) wants the Obama administration's climate rule for power plants to include a "safety valve" to protect electric reliability. The safety valve could allow a state to ask the Environmental Protection Agency (EPA) for a temporary waiver to its compliance plan to protect the reliability of the electric grid. FERC's late Friday letter to the EPA did not sound any loud alarms about reliability or say that the climate rule would necessarily threaten the electrical grid. Congressional Republicans and the rule's other opponents have highlighted reliability as a top disadvantage of the climate rule, warning that mass closures of coal-fired power plants would cause widespread blackouts. The GOP has repeatedly called upon FERC to analyze how the rule would impact the grid in the hopes that the regulators would agree with their concerns. Instead, the agency asked for the safety valve provision, which the EPA has said it is considering. FERC, which is responsible for ensuring electricity reliability, said the climate rule could work similarly to a safety valve built into the EPA's recent Mercury and Air Toxics Standards (MATS) regulation. The agency said it could help the EPA to determine whether a state's request for a waiver under the safety valve measure was valid. "Specifically, after a plan is approved and in place, the commission could review a petitioner's claim that unforeseen or emergency system conditions will result in violation of a commission-approved reliability standard or reserve margin deficiency, unless a compliance obligation is adjusted," the agency wrote…"
http://thehill.com/policy/energy-environment/242378-energy-regulators-suggest-safety-valve-in-epa-climate-rule
Obama threatens to veto House science research funding bill
"The White House on Monday night threatened to veto a House science, technology and innovation funding bill, saying the legislation makes unacceptably steep cuts for the National Science Foundation and other federal agencies. The administration also argues that the America Competes Reauthorization Act of 2015 would undermine efforts to enact regulations. The measure contains a provision that would prohibit the Energy Department, for example, from using the results of federally funded scientific research when developing rules and regulations. "This provision would set an extremely harmful precedent of political interference in the scientific integrity of the regulation process, which would undermine the value of the federal research and development enterprise as a whole," the White House Office of Management and Budget said in a statement of administration policy, the typical vehicle for delivering an official presidential veto threat…"
http://www.washingtontimes.com/news/2015/may/18/obama-threatens-veto-house-science-research-fundin/?utm_source=RSS_Feed&utm_medium=RSS
President Obama, Not Green Enough for the Hardcore Greens
"Once, "climate-change denier" referred to people who say that climate change isn't happening, isn't dangerous, or, if it is happening, not caused by human activity. But no more. Environmentalists are purging their own ranks to get rid of temporizers. The epithet "climate denier" now gets affixed to insufficiently radical climate affirmers. In a New York Times opinion page last week, nationally renowned environmentalist Bill McKibben accused President Obama of "catastrophic climate-change denial." This, for a president who has declared there is "no greater threat" than climate change, who has set about harnessing coal plants with punishing regulations, and who has signaled his intention to pledge at the upcoming U.N. Climate Change Conference in Paris to reduce  greenhouse-gas emissions a whopping 28 percent by 2025. The president has himself had some choice words for "deniers" in the past; during his commencement address at the University of California, Irvine, last year, he compared skeptics of anthropogenic global warming to those who believed the moon was "made of cheese."
http://www.nationalreview.com/article/418540/president-obama-not-green-enough-hardcore-greens-rachelle-peterson
Green group: Voters like EPA water rule
http://thehill.com/policy/energy-environment/242413-green-group-voters-like-epa-water-rule
Poll: Majority want changes to Patriot Act
"Most of the country wants to reform the Patriot Act, according to a new poll commissioned by the American Civil Liberties Union (ACLU). The survey — which was conducted by a bipartisan pair of polling firms and released on Monday — found that 60 percent of people want to change the post-9/11 national security law, compared with 34 percent who want to preserve it as-is. Support for reforming the law was even stronger among young people and those who described themselves as "very liberal" or "very conservative," highlighting political implications for the 2016 presidential season. Independent voters also were more likely than party-affiliated Americans to support changing the law — 71 percent of independents said the Patriot Act should be modified, compared with just 22 percent who said to keep it unchanged. "The consensus on this issue is bipartisan," said Greg Strimple, a strategist and pollster at G² Public Strategies, a GOP consulting group that ran the poll. "This is an issue I expect you'll see quite a bit of in the presidential primary process." The polling comes amid a mad dash in the Senate to either renew, change or kill off three parts of the Patriot Act, including the controversial section that the National Security Agency has used to collect millions of Americans' phone records without a warrant. Lawmakers have to reach a solution on the issue by the end of the week — or let the Patriot Act expire — but so far consensus has been elusive. The polling released on Monday found that 82 percent said they were at least "somewhat concerned" that the government is "collecting and storing the personal information of Americans." Critics of the NSA are likely to use the numbers as backing as they seek to rein in the agency in coming days. "It shows how disconnected members of Congress are from the feelings of a lot of the public," said Neema Singh Guliani, a lobbyist with the ACLU. The ACLU has urged Congress to let the provisions expire at the end of the month. "What the poll results tell us is that in order to be more reflective of the public's views on surveillance and the Patriot Act, members of Congress should support … more aggressive reforms," she added. Some presidential contenders have already jumped on the issue as one way to distinguish themselves from the pack. While both Democratic hopefuls, Hillary Clinton and Bernie Sanders, have said Congress should reform the law, GOP contenders are split…"
http://thehill.com/policy/national-security/242383-poll-most-support-surveillance-reforms
Outside Independence Hall, Rand Paul Calls On Obama To End NSA Program
"Republican presidential candidate Rand Paul traveled to the birthplace of the Declaration of Independence and the Constitution on Monday to call on President Obama to end the NSA's program that collects bulk phone record data of American citizens. "Here in front of Independence Hall, I call for the president to obey the law," the Kentucky senator said in an afternoon press conference, surrounded by supporters with campaign signs. "The court said last week that it is illegal to collect all of your phone records, all of the time, without a warrant with your name on it. I call on the president today to immediately end the bulk collection of our phone records." On the Independence Mall at the corner of 5th and Market Streets, Paul railed against the NSA's program: "I don't know anyone named Mr. Verizon. That is not a valid warrant. That is a general warrant. And that's what we fought the revolution over. Our Founding Fathers would be appalled to know that we are writing one single warrant and collecting everyone's phone records all the time." Asked whether he will filibuster the upcoming vote on the extension of the Patriot Act, which the NSA uses to carry out the bulk collection program, Paul replied: "I will do everything possible. The rules are tricky in the Senate, so I don't know what I can promise. But we will do everything possible, including filibustering the Patriot Act, to stop that."…"
http://dailycaller.com/2015/05/18/outside-independence-hall-rand-paul-calls-on-obama-to-end-nsa-program/
Paul bucks McConnell on Patriot Act extension
"Sen. Rand Paul (R-Ky.), a GOP presidential candidate, will make life difficult for his home-state colleague, Senate Majority Leader Mitch McConnell (R-Ky.), this week by filibustering a short-term extension of surveillance authority. Paul, a rising conservative star from Kentucky, says he will pull out all the stops to delay a clean extension of Section 215 of the Patriot Act, which empowers the National Security Agency to collect bulk telephone data in order to track suspected terrorists. "We will do everything possible, including filibustering the Patriot Act, to stop them," he told a cheering crowd at a rally in front of Independence Hall. Paul acknowledged he doesn't have enough votes to end the NSA's data collection program, but he can drag out the debate long enough to make it difficult for McConnell to reauthorize it before the Memorial Day recess, scheduled to begin Saturday. The authority expires on June 1. "Now people who watch the process realized they can ultimately beat me if they have the votes. They've got the votes inside the Beltway, but we have the votes outside the Beltway, and we'll have that fight," he said. Paul said he does not support a two-month clean extension of bulk data collection authority nor the USA Freedom Act, a bill that reforms the program. The House passed it overwhelmingly by the House, and it's supported by the White House…"
http://thehill.com/homenews/senate/242393-paul-bucks-mcconnell-on-patriot-act-extension
Obama Curbs Militarization Of Police
"President Barack Obama announced Monday he will ban the federal government from providing certain types of military-style equipment to local police departments, and less heavy-duty equipment will have more regulations. The banned items include tracked armored vehicles, weaponized aircraft and vehicles, bayonets, grenade launchers, camouflage uniforms and large-caliber firearms. The more regulated equipment includes armored vehicles, tactical vehicles, riot gear and specialized firearms and ammunition. Police will have to get the approval of their local government, receive more training and collect data on the equipment's use to receive this equipment. Traditionally, local police departments have been able to obtain military equipment for policing through the Pentagon's 1033 program. Congress authorized federal and state law enforcement to use the military equipment to fight the drug war in 1990. In 1997, Congress authorized all law enforcement agencies to receive the equipment. Now, more than 8,000 federal and state law enforcement agencies from all 50 states get equipment from the program…"
http://dailycaller.com/2015/05/18/obama-curbs-militarization-of-police/
President Obama to ban some military-style equipment for police
http://www.cbsnews.com/videos/president-obama-to-ban-some-military-style-equipment-for-police/
Obama gets his own @POTUS account, joins Twitter age
"President Barack Obama is embracing short-form communication. Twitter has a new @POTUS account. For years, White House officials have used Twitter to communicate White House policy and occasional personal observations. But Obama himself pretty much stayed out of the social media fray. No longer. With a frugal 92-character message — 48 short of maximum permitted — Obama on Monday declared: "Hello, Twitter! It's Barack. Really! Six years in, they're finally giving me my own account." The account name — @POTUS — stands for the common acronym used for President of the United States. The White House says the tweets on that account will come exclusively from the president. The Obama-affiliated Organizing for Action group has an @BarackObama account that is mostly written by staff. Obama has on rare occasions used it and signaled the message was personal by signing it with his initials, BO. The move is the latest by a White House particularly attuned to social media and new technology. But Twitter, with its ability to be anonymously interactive, is a new forum for the president, even one who carries his own Blackberry…"
http://cnsnews.com/news/article/obama-gets-his-own-potus-account-joins-twitter-age
Hey, Everybody, Obama Is Now On Twitter… Again
http://dailycaller.com/2015/05/18/hey-everybody-obama-is-now-on-twitter-again/
Barack Obama makes clear that he is not @BarackObama
http://www.washingtonpost.com/blogs/the-fix/wp/2015/05/18/barack-obama-joins-twitter-makes-clear-that-he-is-not-barackobama/?wprss=rss_national
Kerry: Internet 'Needs Rules to Be Able to Flourish and Work Properly'
Calls for more international Internet laws.
"In a speech today in South Korea, Secretary of State John Kerry said that the Internet "needs rules to be able to flourish and work properly." This, according to Kerry, is necessary even for "a technology founded on freedom." Speaking on behalf of the Obama administration, Kerry said that Internet policy is "a key component of our foreign policy." Kerry made his remarks in the context of talking about how international law is applicable to the Internet. "As I've mentioned, the basic rules of international law apply in cyberspace. Acts of aggression are not permissible. And countries that are hurt by an attack have a right to respond in ways that are appropriate, proportional, and that minimize harm to innocent parties. We also support a set of additional principles that, if observed, can contribute substantially to conflict prevention and stability in time of peace. We view these as universal concepts that should be appealing to all responsible states, and they are already gaining traction," said Kerry. "First, no country should conduct or knowingly support online activity that intentionally damages or impedes the use of another country's critical infrastructure. Second, no country should seek either to prevent emergency teams from responding to a cybersecurity incident, or allow its own teams to cause harm. Third, no country should conduct or support cyber-enabled theft of intellectual property, trade secrets, or other confidential business information for commercial gain. Fourth, every country should mitigate malicious cyber activity emanating from its soil, and they should do so in a transparent, accountable and cooperative way. And fifth, every country should do what it can to help states that are victimized by a cyberattack. "I guarantee you if those five principles were genuinely and fully adopted and implemented by countries, we would be living in a far safer and far more confident cyberworld…"
http://www.weeklystandard.com/blogs/kerry-internet-needs-rules-be-able-flourish-and-work-properly_949526.html#
Obama's Bungled Internet Surrender
The group the White House favors for online oversight is turning into an abusive monopolist.
"President Obama's plan to give up protection of the open Internet is wreaking havoc even though it will probably never be carried out. In anticipation of the end of U.S. stewardship, the organization the White House wants to give more power has become an abusive monopolist, refusing to be held accountable by the Internet's stakeholders. The administration last year announced its intention to abandon the contract the Commerce Department has held since the beginning of the Web with the Internet Corporation for Assigned Names…"
http://www.wsj.com/articles/obamas-bungled-internet-surrender-1431898743?mod=rss_opinion_main
Fox: Newly released Benghazi documents show Obama admin lied about attack
"And quite a bit more, including the potential for ISIS to rise to seize ground and declare a caliphate. In a memo from the Defense Intelligence Agency (DIA) to the National Security Council, the CIA, and the White House five days after the attack on the consulate in Benghazi, the DIA concluded that the attack had been planned for more than a week and was retribution for an American drone strike that had killed a senior al-Qaeda leader in June 2012. Moreover, the attack had been planned for the anniversary of 9/11 as a propaganda coup for AQ and its affiliate behind the attack, and not just a coincidence as the White House later claimed (via The Right Scoop):…"
http://hotair.com/archives/2015/05/18/fox-newly-released-benghazi-documents-show-obama-admin-lied-about-attack/
The Spin Never Stops
Michael Morell's memoir doesn't come clean on the Benghazi debacle
"Michael Morell wants you to know that he's been misunderstood, mischaracterized, and maligned. Morell, the former deputy director of the CIA, was at the center of the controversy over the Benghazi attacks and the Obama administration's attempts to sell the country a phony narrative about what had happened and why. He's written a memoir of his time at the highest levels of U.S. intelligence, The Great War of Our Time: The CIA's Fight Against Terrorism—From al Qa'ida to ISIS, and it includes two chapters on Benghazi. Morell would have us believe that he's written these 47 pages on Benghazi to correct misperceptions about his role and provide context for his actions. His critics will see his account rather as a transparent attempt to rewrite history and salvage what little credibility Morell retained after the Benghazi scandal. The critics are right. Morell's attempt fails miserably. Start with the facts about Benghazi that Morell doesn't challenge: * In every case, the changes made by administration and intelligence officials to the Benghazi talking points originated by the CIA had the effect of downplaying the significance of the attacks—cutting "Islamic," replacing "attacks" with "demonstrations," removing "with ties to al Qaeda," excising mention of the involvement of Ansar al Sharia. *  Despite his own heavy hand in editing the Benghazi talking points, Morell sat silent when members of Congress grilled intelligence officials, including Morell, about who had made the changes…"
http://www.weeklystandard.com/articles/spin-never-stops_946688.html
Hillary Received Memo Describing Benghazi As Planned Terror Attack Within Hours
"New documents obtained by Judicial Watch and made public Monday show that then-Secretary of State Hillary Clinton and other senior officials under President Obama were given intelligence within hours of the Sept. 11, 2012, Benghazi attack describing how it had been planned at least 10 days in advance "to kill as many Americans as possible." A heavily redacted copy of a Sept. 12, 2012, Defense Intelligence Agency memo to Clinton, then Secretary of Defense Leon Panetta, the White House National Security Council and the Joint Chiefs of Staff said "the attack was planned 10 or more days prior on approximately 01 September 2012. The intention was to attack the consulate and to kill as many Americans as possible to seek revenge for U.S. killing of Aboyahiye ((ALALIBY)) in Pakistan and in memorial of the 11 September 2001 atacks on the World Trade Center buildings."…."
http://dailycaller.com/2015/05/18/hillary-got-dia-memo-describing-benghazi-as-a-terrorist-attack-within-hours/
Benghazi attack planning began 10 days before raid
"Al Qaeda operatives in Libya had planned the 2012 attack on the U.S. consulate in Benghazi at least 10 days before terrorists claimed four American lives, internal documents show. Top defense leaders knew the extremist group had claimed responsibility for the attack, which came on the eleventh anniversary of 9/11, within one day of the Benghazi raid, according to records obtained by the right-leaning nonprofit Judicial Watch. Al Qaeda insurgents had orchestrated the attack to "kill as many Americans as possible" in response to the military's killing of Abu Yaha al Libi, a leader of the terrorist cell. The terrorist leader was killed in a U.S. drone strike in Pakistan three months before the violence in Benghazi…"
http://www.washingtonexaminer.com/benghazi-attack-had-10-days-of-planning/article/2564682
Trey Gowdy: Benghazi report may be inconclusive
"The final report produced by the House Select Committee on Benghazi may not provide a final account of what happened the night of the 2012 attacks on the U.S. consulate in Libya. "If you do a good enough job laying out the facts, the conclusions will either speak for themselves or you'll have competing factual narratives and you can draw your own conclusions," committee Chairman Rep. Trey Gowdy told the Greenville (S.C.) News. "It's not my job to tell people what to conclude," the South Carolina Republican added. "If you have two witnesses, [and] one says the light was red and one green, I don't view myself as being the arbiter of who is more credible." The investigation into the Sept. 11, 2012, attacks on the U.S. consulate in Benghazi, Libya, which claimed the lives of four Americans, including Ambassador Christopher Stevens, has been going on for roughly a year. Last month, a panel spokesman said the final report may not be released until 2016, around the time presidential campaign season is in full swing…"
http://www.washingtonexaminer.com/trey-gowdy-benghazi-report-may-be-inconclusive/article/2564660
Report: RNC quietly settling on cap of 12 candidates for first GOP debates
"I liked Team Jindal's idea of splitting the field into two groups and holding back to back debates. (Or, since it's the Internet age, of holding them at the same time and simulcasting one on TV and the other on the network's website.) But only the hardest of hardcore political junkies will sit through two nights of political chatter, so whoever ends up in Group B will end up whining that Group A had a larger audience. Alternate solution: One field of 12, with at least three unlucky candidates shunted to the sidelines into obscurity and almost certain defeat. Who's it going to be? A broad consensus is beginning to take hold among Republican party officials that the presidential primary debates shouldn't include any more than a dozen candidates — despite the fact that there might be as many as 19 declared candidates by the time the primary debates start this August. Though the precise criteria for debate participation ultimately will be decided by the networks staging them — and party leaders continue to insist nothing has been finalized — there is behind-the-scenes agreement here at the Republican National Committee spring meeting that the first debates should be capped at 12 candidates. "Our goal is to accommodate as many candidates as possible at the beginning," said Steve Duprey, the New Hampshire committeeman who chairs the RNC's 2016 debate committee. "I think there's consensus to cap it between nine and 12. And we may not need more than that, depending on how the contest goes. Each of the media partners may have different criteria and they're going to evolve."…"
http://hotair.com/archives/2015/05/18/report-rnc-quietly-settling-on-cap-of-12-candidates-for-first-gop-debates/
Louisiana Gov. Jindal forms presidential exploratory committee
"Louisiana Gov. Bobby Jindal is taking another step toward running for president. The Republican governor on Monday announced the formation of a campaign exploratory committee. Jindal has said previously he will announce his decision on a White House bid after his state's legislative session ends in mid-June. In a statement, Jindal said if he runs his candidacy would be based on the idea that the American people "are ready to try a dramatically different direction." The GOP race is wide open and could ultimately feature more than a dozen candidates. Jindal spent the weekend with other likely GOP presidential candidates in Iowa. He has also been a frequent visitor to key presidential campaign states of Iowa, New Hampshire and South Carolina…"
http://www.foxnews.com/politics/2015/05/18/louisiana-gov-jindal-forms-presidential-exploratory-committee/
Bobby Jindal moves closer to presidential bid
"Gov. Bobby Jindal on Monday announced the formation of an exploratory committee that will allow him to raise money for a presidential campaign. Once standard practice, the Louisiana Republican is among the few 2016 contenders to open an exploratory committee as part of the pre-White House campaign process. Most of the officially announced Republican 2016 candidates opened new political action committees in advance of their campaigns, as has Jindal, but skipped the exploratory committee phase. "For some time now, my wife Supriya and I have been thinking and praying about whether to run for the presidency of our great nation. We'll make a final decision in June, after the legislative session in Louisiana ends," Jindal said in a statement. "If I run, my candidacy will be based on the idea that the American people are ready to try a dramatically different direction. Not a course correction, but a dramatically different path."…"
http://www.washingtonexaminer.com/bobby-jindal-moves-closer-to-presidential-bid/article/2564664
Lindsey Graham to announce presidential campaign launch on June 1
"The South Carolina Republican said on CBS Monday morning that on June 1, "I will tell you what I'm going to do about running for president." Graham previously said he was "99.9 percent" sure he would run. The announcement is set to be from an event in central South Carolina. "I'm running because of what you see on television, I'm running because I think the world is falling apart," Graham said. "I've been more right than wrong on foreign policy," he said. "It's my ability, in my own mind, to be a good commander in chief and to make Washington work," he added when asked about his foreign policy opinion on President Obama. Graham, a foreign policy hawk, also said that more U.S. soldiers should be fighting the Islamic State in Iraq and Syria to "protect the homeland." According to a RealClearPolitics average of polls, Graham garners 1.3 percent of support — putting him dead last among a crowded field…."
http://www.washingtonexaminer.com/lindsey-graham-to-announce-presidential-campaign-launch-on-june-1/article/2564655?custom_click=rss
Lindsey Graham on 2016: 'I'm Running Because I Think the World Is Falling Apart'
"Sen. Lindsey Graham (R-S.C.) said Monday he will formally announce his presidential plans for 2016 on June 1, but left little doubt about what they are. "I'm running because I think the world is falling apart," Graham said on "CBS This Morning." Graham indicated he would make foreign policy the focus of his campaign, which he said he's "been more right than wrong" on. "It's not the fault of others or their lack of this or that that makes me want to run. It's my ability in my own mind to be a good commander in chief and to make Washington work." Graham, who said in January he was "testing the waters" on a run for the White House, said he would focus on bipartisanship, as well as take a hard line against radical Islam. "I've been accused of working with Democrats too much. In my view, Democrats and Republicans work together too little and I would try to change that if I got to be president," he said. "And when it came to radical Islam, I would go after them before they come back here again."…"
http://www.theblaze.com/stories/2015/05/18/lindsey-graham-on-2016-im-running-because-i-think-the-world-is-falling-apart/
Really? We Can Pencil It In Already? Clinton-Castro 2016?
http://www.nationalreview.com/corner/418526/really-we-can-pencil-it-already-clinton-castro-2016-jim-geraghty
Funding for presidential candidate Hillary Clinton under scrutiny
http://www.cbsnews.com/videos/funding-for-presidential-candidate-hillary-clinton-under-scrutiny/
WHAT YOUNG FEMINISTS THINK OF HILLARY CLINTON
It's not quite what you'd expect.
http://www.nationaljournal.com/magazine/2016-hillary-clinton-feminists-20150515
The GOP Is Dying Off. Literally.
"It turns out that one of the Grand Old Party's biggest—and least discussed—challenges going into 2016 is lying in plain sight, written right into the party's own nickname. The Republican Party voter is old—and getting older, and as the adage goes, there are two certainties in life: Death and taxes. Right now, both are enemies of the GOP and they might want to worry more about the former than the latter. There's been much written about how millennials are becoming a reliable voting bloc for Democrats, but there's been much less attention paid to one of the biggest get-out-the-vote challenges for the Republican Party heading into the next presidential election: Hundreds of thousands of their traditional core supporters won't be able to turn out to vote at all. The party's core is dying off by the day. Since the average Republican is significantly older than the average Democrat, far more Republicans than Democrats have died since the 2012 elections. To make matters worse, the GOP is attracting fewer first-time voters. Unless the party is able to make inroads with new voters, or discover a fountain of youth, the GOP's slow demographic slide will continue election to election. Actuarial tables make that part clear, but just how much of a problem for the GOP is this? Since it appears that no political data geek keeps track of voters who die between elections, I took it upon myself to do some basic math. And that quick back-of-the-napkin math shows that the trend could have a real effect in certain states, and make a battleground states like Florida and Ohio even harder for the Republican Party to capture. By combining presidential election exit polls with mortality rates per age group from the U.S. Census Bureau, I calculated that, of the 61 million who voted for Mitt Romney in 2012, about 2.75 million will be dead by the 2016 election. President Barack Obama's voters, of course, will have died too—about 2.3 million of the 66 million who voted for the president won't make it to 2016 either. That leaves a big gap in between, a difference of roughly 453,000 in favor of the Democrats. Here is the methodology, using one age group as an example: According to exit polls, 5,488,091 voters aged 60 to 64 years old supported Romney in 2012. The mortality rate for that age group is 1,047.3 deaths per 100,000, which means that 57,475 of those voters died by the end of 2013. Multiply that number by four, and you get 229,900 Romney voters aged 60-to-64 who will be deceased by Election Day 2016. Doing the same calculation across the range of demographic slices pulled from exit polls and census numbers allows one to calculate the total voter deaths. It's a rough calculation, to be sure, and there are perhaps ways to move the numbers a few thousand this way or that, but by and large, this methodology at least establishes the rough scale of the problem for the Republicans—a problem measured in the mid-hundreds of thousands of lost voters by November 2016. To the best of my knowledge, no one has calculated or published better voter death data before…"
http://www.politico.com/magazine/story/2015/05/the-gop-is-dying-off-literally-118035.html#.VVpETuuWvKB
The GOP Is the Strongest It's Been in Decades
"Last fall, RCP Election Analyst David Byler and I put together an index of party strength.  While most journalists look at presidential performance as a measure of party strength (see the ubiquitous "Republicans have lost the popular vote in five of the last six elections"), we take a broader view of party strength.  Rather than look simply at presidential performance, we look at party dominance at the federal, congressional, and state levels.  One need only look at fights over voter identification laws, redistricting, food stamp benefits, Obamacare expansion, and a multitude of other battles from the last few years alone to understand the importance of non-federal elections. We therefore believe this approach gives a more complete measure of party strength. In this article, we do three things.  First, we recap our methodology.  Second, we update the methodology for 2014, and we look forward to 2016.  Finally, we run some diagnostics on our index, answering various objections that have been raised. Our index is the sum of five parts: presidential performance, House performance, Senate performance, gubernatorial performance and state legislative performance. The first is measured by the party's performance in the previous presidential popular vote (NB: In this, and all other measurements, third parties are excluded).  House performance is the average of the popular vote for the House and the average of the share of the House won by the party. This helps mitigate the effects of gerrymandering.  Senate performance is the share of the Senate held by the party. Gubernatorial performance is the party's share of governorships (again, with third party candidates excluded). We do not weight for population, for reasons explored further below.  For state legislatures, we average four numbers: the share of state Houses and state Senates held by each party along with the share of state House seats and state Senate seats held by each party. This gives us five metrics, all of which run on a scale from 0 to 100.  Adding them together gives us a scale from 0 to 500.  We then subtract 250 from the total.  All this does is assign a score of zero to a situation where the parties are evenly matched, rather than 250. A positive score then means that the Republican Party is stronger while a negative score means the Democratic Party is stronger. We ran the scale back to the founding of the Republican Party in 1856. The average score is -4 and the median is -6, suggesting that over time the parties have been pretty evenly matched.  The low score for the Republicans came in 1936, when they hit a bottom of -119. Their strongest performance was 108 in 1866 (post-Reconstruction, their strongest performance was 79 in 1920).  The standard deviation was 45.6 – in plain English, that means when a party rises above 45 it can be thought of as doing unusually well, and when it rises above 90 or so it is doing exceptionally well.  About 60 percent of the results fall between -30 and 30…."
http://www.realclearpolitics.com/articles/2015/05/19/the_gop_is_the_strongest_its_been_in_decades_126633.html
PUSH TO WRITE NEW WAR POWERS FOR OBAMA STALLS IN CONGRESS
"A move to write new war powers to authorize the Obama administration's 9-month-old battle against Islamic State militants has stalled in Congress. It might even be dead. President Barack Obama doesn't seem to mind. And while lawmakers say they don't want to give up their check on a commander-in-chief's authority to use military might, they have little interest in having what would be the first war vote in Congress in 13 years. Sen. Bob Corker, chairman of the Senate Foreign Relations Committee, was recently asked whether Congress was still going to craft a new AUMF. "What does that stand for?" Corker joked, knowing that it stands for Authorization for the Use of Military Force. But his five words said a lot. After Obama ordered airstrikes in August over Iraq and in September over Syria against IS militants, lawmakers complained that he was justifying the action with dusty war powers written to authorize conflicts after 9/11. Today, there is hardly a word about it on Capitol Hill. "I'm not optimistic. I wish I were," Rep. Adam Schiff, the top Democrat on the House Intelligence Committee, told The Associated Press. "The snag is there is no real political will or interest in doing it."…"
http://hosted.ap.org/dynamic/stories/U/US_OBAMA_WAR_POWERS?SITE=AP&SECTION=HOME&TEMPLATE=DEFAULT&CTIME=2015-05-18-10-53-50
Obama's ISIS strategy takes hit
"President Obama's strategy in fighting the Islamic State in Iraq and Syria (ISIS) is facing fresh scrutiny after the militant group toppled government forces in the major Iraqi city of Ramadi. The city's fall represented the biggest military gain for ISIS this year. The White House on Monday acknowledged the seizure represents a "setback" but signaled it is unlikely to alter its approach to fighting ISIS, which relies on U.S.-led airstrikes and training Iraqi security forces to fight the ground war.  Pro-government troops fled Ramadi as ISIS fighters flooded the city, raising doubts about their ability to sustain gains as they try to retake territory. "There are two clocks ticking here: we know the tide isn't necessarily going to turn until the Iraqi forces get their act together and regain ground against ISIS," said Janine Davidson, senior fellow for defense policy at the Council on Foreign Relations. "They are digging themselves out of a very big hole. While we wait for progress on that front, ISIS continues to take ground." Republican national security hawks have used the fall of Ramadi to pressure the White House to step up its response to the group. Some, such as Sen. John McCain (R-Ariz.) have advocated more U.S. troops on the ground. The White House wants to avoid being drawn into another war in Iraq, however, and even some GOP critics are wary of expanding the use of U.S. ground troops. Sen. Ted Cruz (R-Texas), a 2016 presidential candidate, said in February that he wouldn't put American boots on the ground and would instead focus on arming and training Kurdish Peshmerga fighters.  The Obama administration has sought to downplay the significance of ISIS gains in Ramadi, saying that the battle is far from over.  "There is no denying that this is indeed a setback," White House spokesman Eric Schultz told reporters Monday aboard Air Force One. "But there is also no denying we will help the Iraqis take back Ramadi." The Pentagon said there have been 65 airstrikes in and around Ramadi over the past month. That includes eight in the past 24 hours, according to Schultz, who said the strikes will continue until Ramadi is retaken…"
http://thehill.com/policy/defense/242434-obamas-isis-strategy-takes-new-hit