News Briefing for Tuesday, May 12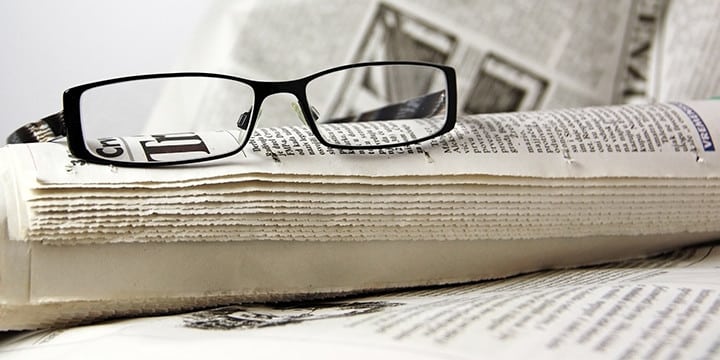 TEA PARTY PATRIOTS:
Kirsten Powers: 'How the left is killing free speech' and demonizing conservatives
"…THE TEA PARTY GAUGE – The Tea Party Patriots — the nation's largest umbrella group for the grass-roots movement — is now conducting its own weekly gauge of popular sentiments among the group's huge membership. Co-founder Jenny Beth Martin has revealed the latest results, this on a poll which inquired about the presidential candidacy of Sen. Bernie Sanders, and here are the numbers: Eight percent agreed "It's good that Hillary Clinton will face some competition for the nomination; 9 percent said "he has no shot of winning. Zero." Another 26 percent agreed that "a Socialist running in the Democratic primary is ultimately a good thing because it will help highlight how out of touch the Democratic Party is with average Americans." And 54 percent agreed, "Waitaminnit, I thought Hillary had already declared her candidacy. Doesn't that make Bernie Sanders the SECOND Socialist to declare for the Democratic presidential nomination?…"
http://www.washingtontimes.com/news/2015/may/10/inside-the-beltway-kirsten-powers-book-says-libera/?page=all
HEALTHCARE:
ObamaCare official: Creating state exchange is 'very, very complex'
"The CEO of HealthCare.gov on Monday said states would not be able to immediately set up their own insurance marketplaces if the Supreme Court rules against ObamaCare this summer. Kevin Counihan, the director of HealthCare.gov, told an audience at the National Health Insurance Exchange Summit that creating an exchange is a "very, very complex activity" that could not be achieved in just a few months. "It would not be something that folks could do for this next open enrollment period," he said during a question-and-answer session, referring to the sign-up period that begins in November. Counihan did not speak directly in response to the looming Supreme Court case, known as King v. Burwell, which involves tax subsidies flowing to state and federal exchanges. If the court rules against the Obama administration, 37 states that do not have their own exchanges could lose their subsidies. Still, the federal marketplace director's comments serve as a warning for Republicans who are working to draft a King v. Burwell response, which could give power to the states. Many court watchers have said that states could be forced to set up their own exchanges if the justices decide that subsidies were not intended for people using HealthCare.gov. That is even more likely if Republicans in Congress and President Obama can't agree on a legislative fix to prevent 7.5 million people from losing their subsidies. When asked how the administration would respond to the case, Counihan repeated the department's previous talking points, deferring to Health and Human Services (HHS) Secretary Sylvia Mathews Burwell. "Fortunately, they've given me enough to do to keep the trains running that I don't need to worry about that stuff," Counihan said, joking that the issue was "way above" his pay grade. King v. Burwell received several hours of attention during the day-long panel for health insurance exchange representatives. Michael Cannon, health policy director at the CATO Institute who helped spur the lawsuit, told attendees that he doesn't believe Congress will be able to create a gameplan for King v. Burwell until after the ruling comes down, in late June. "I actually think it's a little silly for Republicans to try to put together a response at this point," Cannon said, adding that they don't know how the administration is going to respond. Tim Jost, an ObamaCare supporter and professor at Washington and Lee University Law School, also stressed the difficulty for states to set up the exchanges. "A marketplace is more than a website," he said. "There's a lot of stuff that an exchange is supposed to do."…"
http://thehill.com/policy/healthcare/241656-healthcaregov-ceo-warns-states-cannot-easily-leave-the-federal-exchange
Bid to force ObamaCare expansion on states backfires, triggers lawsuit
"Trying to force an ObamaCare expansion onto Florida by cutting funding for an existing Medicaid program has backfired on President Obama. Florida Gov. Rick Scott, a Republican, is suing Obama's Department of Health and Human Services over plans to stop funding the state's Low Income Pool program, which compensates hospitals for seeing uninsured patients. Almost immediately, Republican Texas Gov. Greg Abbott and Republican Kansas Gov. Sam Brownback announced they would join the suit against HHS. Christie Herrera, senior fellow at Florida's free-market Foundation for Government Accountability, told Watchdog.org the Obama administration has "awakened a sleeping giant." "They've raised the ire of all these other states that are in Florida's exact position, and that's why you've seen Kansas and Texas filing amicus briefs in the lawsuit," Herrera said during a phone interview. FGA and other critics of ObamaCare expansion have warned states not to trust promises of new federal funding — a point the Obama administration is inadvertently driving home. Florida's LIP, like other Medicaid waiver programs, must be periodically reauthorized by the federal government. The waiver system keeps states on a short leash and makes any meaningful state control temporary. Kansas, Texas and Tennessee will be at the mercy of HHS for the renewal of similar programs for the uninsured and have not expanded Medicaid under ObamaCare. Where ObamaCare expansion is concerned, "the federal government needs Florida more than Florida needs the federal government," Herrera said…"
http://www.foxnews.com/politics/2015/05/11/bid-to-force-obamacare-expansion-on-states-backfires-triggers-lawsuit/
Economic Growth Improved Health Coverage More Than Obamacare Did
"The RAND Corporation has published a thorough analysis of Obamacare's effect on health insurance that should have put an end to the Obamacare success narrative. Unfortunately, too many continue to confuse the effect of the delayed recovery with Obamacare. What the RAND study really shows is that employer-based benefits have been restored as jobs have started to come back. The headline is that 172.7 million people, ages 18-64, are covered in 2015, versus only 155.8 million in 2013. The number of uninsured dropped by 16.9 million from 42.7 million to 25.8 million, falling from 21.5 percent to 13.0 percent of the population in that age group. However, the RAND survey examines people insured or uninsured at a point in time, reporting changes from September 2013 through February 2015. The good news is the number of people with employer-based benefits increased by 8 million, from 111.9 million to 119.9 million (The total population is adjusted for death, aging and migration over the period.)  Digging deeper, it looks like this improvement would have been much higher, but for Obamacare…."
http://www.forbes.com/sites/theapothecary/2015/05/11/economic-growth-improved-health-coverage-more-than-obamacare-did/
House Dems: Repeal medical device tax by Memorial Day
"More than a dozen Democrats are pressuring House leadership to advance a bill that repeals ObamaCare's medical device tax before Memorial Day. Rep. Scott Peters (Calif.) led 17 House Democrats in a letter to Speaker John Boehner (R-Ohio) and Minority Leader Nancy Pelosi (D-Calif.) urging "timely passage" of the bill. Peters and 17 other Democrats warned that the 2.3 percent tax on medical devices is prompting companies to slash their budgets on research and development, which they say "puts the discovery of new breakthrough medical technologies at risk." The medical device tax, which applies to all manufacturers and importers, has been a much-maligned piece of ObamaCare since its passage. Lawmakers from both parties — including prominent Democrats such as Sens. Elizabeth Warren (Mass.) and Al Franken (Minn.) — have repeatedly called on Congress to repeal the provision. The provision was initially included as a funding mechanism for the law. Repealing the provision would cost $26 billion over the 2015-2024 period, according to a February report by the Center on Budget and Policy Priorities. The Obama administration is likely to oppose the repeal unless lawmakers can find a way to make up the cost. The letter from Peters comes at a time when the Democratic Party is seizing on the GOP's reluctance to make any changes to ObamaCare, despite some bipartisan agreement, as some Republicans remain committed to full repeal. The letter, which is dated May 1, was released Monday…"
http://thehill.com/policy/healthcare/241622-house-dems-call-for-med-device-tax-repeal-by-memorial-day
House Dems seek repeal of Obamacare tax
"A slew of Democratic House members want to repeal a controversial medical device tax in the next few weeks. The effort, detailed in a letter released Monday, puts more heat on Democratic congressional leaders to support repeal of the tax created to help pay for Obamacare. "Repealing this harmful tax would be a welcome relief for hundreds of innovative job-creators across the country," said Rep. Scott Peters, D-Calif., on the letter he signed along with 16 other Democrats given to House leaders in both parties. The letter calls for a vote before the Memorial Day recess on the latest bill to repeal the tax. The excise tax on medical device makers has continually put Democrats in a quandary. While Republicans are in favor of repeal, so are many Democrats in states that rely heavily on the biotech industry…"
http://www.washingtonexaminer.com/house-dems-seek-repeal-of-obamacare-tax/article/2564312?custom_click=rss
Obamacare's small effect on jobs
"Large numbers of Americans haven't lost their jobs under the Affordable Care Act as Republicans predicted, but there is evidence it has cost hours for a sliver of part-time workers. More Americans are working just under 30 hours a week and fewer are working just over that threshold compared with mid-2013, according to the Bureau of Labor Statistics. The shift isn't large: the percentage of people working 25 to 29 hours a week increased about 1.5 percent while those working 31 to 35 hours declined by a similar amount. The movement could signal that some employers are responding to the law's requirement to provide health coverage to full-time workers, defined as those putting in more than 30 hours a week. That has been a charged question around the law — whether it would prompt employers to cut workers' hours to just under 30, to save money on benefits. The House passed a measure in January redefining full-time work as 40 hours a week. But many economists think that would shift the problem. If employers could get out of paying for health benefits by cutting hours to just below 40, more workers potentially would be affected, they say. "I've never been a fan of that … because it's not working through the problem very carefully," said Casey Mulligan, an economics professor at the University of Chicago. "It's not well thought out."…"
http://www.washingtonexaminer.com/obamacares-small-effect-on-jobs/article/2564118?custom_click=rss
HHS re-writes Obamacare rules: Orders free birth control for all
Advocates declare victory after citing violations
"The Obama administration on Monday ordered all insurers to provide IUDs, the contraceptive patch and other birth control free of out-of-pocket charge to all women, rewriting the rules after reports that some insurance carriers were refusing to cover all types of contraceptives. Insurers must cover at least one brand of contraception in each of 18 different methods outlined by the Food and Drug Administration, such as oral contraceptive pills, the emergency contraceptive morning-after pill and intrauterine devices. Insurers can in some cases still impose costs to prod women to use generics rather than brand-name drugs, under the new guidance — but if a doctor or hospital recommends a particular drug or contraceptive device out of medical necessity, the plans must cover them without additional cost. The contraceptive coverage provisions were some of the most controversial of the Affordable Care Act. They were supposed to give women free access to birth control, but some insurers were refusing to fully cover all types of contraceptives, meaning women who wanted a particular form of birth control had to pay some or all of the costs, the nonpartisan Kaiser Family Foundation and other groups said in recent studies. "Today, we are clarifying these coverage requirements," HHS Secretary Sylvia Mathews Burwell said in releasing the new rules. Groups that delved into alleged violations of Obamacare's rules quickly declared victory…."
http://www.washingtontimes.com/news/2015/may/11/obama-admin-orders-insurers-to-provide-birth-contr/?utm_source=RSS_Feed&utm_medium=RSS
HHS: Insurers must cover all birth control
"Insurers must cover a wide range of contraceptive methods at no cost to consumers, the Obama administration said Monday in new guidance to health insurance companies. The guidance from the Department of Health and Human Services (HHS) makes clear that insurers are obligated under the Affordable Care Act to cover at least one version of each of the 18 federally approved birth control methods. "Today's guidance seeks to eliminate any ambiguity," HHS said. "Insurers must cover without cost-sharing at least one form of contraception in each of the methods (currently 18) that the FDA has identified for women in its current Birth Control Guide, including the ring, the patch and intrauterine devices." The agency made the announcement after a series of reports indicated insurers had conflicting policies on covering contraceptives, despite ObamaCare's requirement that contraception be offered at no cost.  The Kaiser Family Foundation, a nonpartisan health research group, reported last month that some insurers were not providing all 18 forms of contraception at no charge. Five of 20 insurance plans it reviewed charged women for a vaginal ring, and one plan did not cover the contraceptive at all. A separate report from the National Women's Law Center found problems with coverage of the vaginal ring, the patch and an intrauterine device (IUD). In some cases, insurance companies would "even suggest that a woman switch methods if she does not want any out-of-pocket costs," according to the report. America's Health Insurance Plans (AHIP), the insurers' trade group, condemned that study as presenting a "distorted picture of reality." "To use highly selective anecdotes to draw sweeping conclusions about consumers' coverage does nothing to improve the quality, accessibility, or affordability of health care for individuals and families," the group's president and CEO, Karen Ignagni, said in a statement. Ignagni pushed back again on Sunday, linking the issue to drug prices, which insurers have long protested are too high. She said free birth control is a "dream play for drug manufacturers." "Then no one would have any incentive to question the prices being charged for these medications," she said…"
http://thehill.com/policy/healthcare/241617-obama-admin-all-approved-types-of-birth-control-must-be-free-under
Feds close insurance loopholes on preventive care
"From contraception to colonoscopies, the Obama administration Monday closed a series of insurance loopholes on coverage of preventive care. The department of Health and Human Services said insurers must cover at least one birth control option under each of 18 methods approved by the FDA – without copays. Also, insurers can't charge patients for anesthesia services in connection with colonoscopies to screen for cancer risk. President Barack Obama's health care law requires most insurance plans to cover preventive care at no additional charge to patients. The types of services covered generally dovetail with the recommendations of a government advisory panel. Also on the list are birth control pills and other contraceptives. But independent experts and women's groups had recently found coverage gaps for some birth control methods. Insurers said they were trying to comply with the law, but that federal rules did not provide enough detail. "This has been a problem for women," said Cindy Pearson, executive director of the National Women's Health Network. "It seems like some insurers were trying to control costs under cover of medical management." Her organization advocates on reproductive health and other issues…"
http://www.washingtontimes.com/news/2015/may/11/feds-close-insurance-loopholes-on-preventive-care/?utm_source=RSS_Feed&utm_medium=RSS
Administration reminds insurers they must cover birth control costs
http://www.usatoday.com/story/news/nation/2015/05/11/hhs-insurance-coverage-birth-control-obamacare/27121955/
White House Orders Stricter Rules for Insurers on Free Birth Control
The Obama administration just tightened the law that says insurance companies must cover all types of contraceptives.
"Following recent reports that many women still pay for birth control methods that should be covered by insurers under the Affordable Care Act, the Obama administration just released a new document clarifying and tightening the law. "Insurance companies have been breaking the law and, today, the Obama Administration underscored that it will not tolerate these violations," Gretchen Borchelt, National Women's Law Center vice president for health and reproductive rights, said in a statement. "It is past time for insurers to adhere to the law and stop telling women that their chosen method isn't covered or that they must pay for it." Whereas previous government FAQs about Obamacare were not as clear about the types of birth control covered under the law, the new guidance includes an explicit list—printed below—of all the contraceptive methods insurers must cover. Until now many women, including one MONEY staffer, have found that insurers have been able to skirt the law by lumping together certain categories of contraceptives and charging expensive co-pays on all but a small number of methods. Since the previous language was vague, insurance companies have been able to deny coverage of brand name contraceptives—even when an equivalent generic is not available…"
http://time.com/money/3854480/free-birth-control-insurers/
Obama administration says health insurers must offer free contraceptives
http://www.foxnews.com/politics/2015/05/11/obama-admin-close-insurance-loopholes-on-preventive-care-says-insurers-must/
N.Y. AG wants to make Obamacare birth-control mandates state law
"New York's top lawman proposed legislation Monday to write Obamacare's birth-control requirements into state law, extending no-cost services even to men as watchdogs accused insurers of violating the spirit — if not the letter — of the health overhaul by forcing women to pay out of pocket for their preferred contraceptives. Attorney General Eric T. Schneiderman said his bill would force every state-regulated health policy to cover all forms of FDA-approved contraceptives, free of cost — a key promise of the Affordable Care Act that's been called into question by third-party studies that say companies have leveraged ambiguity in federal guidance to charge women for all or part of certain drugs, devices or services. Emergency, or "morning-after," pills that some religious groups equate with abortion must be covered under the bill. The legislation would prohibit insurers from using "medical management" tactics to limit or delay contraception, and it goes beyond Obamacare by extending no-cost services to men. And it would allow let consumers access a year's worth of contraceptives at a time. "New Yorkers should not be penalized by their insurance companies for using the birth control method that they and their medical provider agree is most appropriate for them," Mr. Schneiderman said. "Ensuring comprehensive, cost-free access to birth control is critical to fulfilling the goals of the Affordable Care Act and to upholding every woman's right to contraception." One of the most controversial parts of the Affordable Care Act, the contraceptive provisions were supposed to give women free access to birth control…"
http://www.washingtontimes.com/news/2015/may/11/schneiderman-bill-obamacare-birth-control-mandate/?utm_source=RSS_Feed&utm_medium=RSS
Arkansas DHS Director Misled Lawmakers on Obamacare Waiver
"Arkansas bureaucrats are wasting millions of dollars providing Medicaid benefits to people no longer eligible for the state's expansion of the program under Obamacare. But is that just the tip of the iceberg? Last month, internal e-mails from the Arkansas Department of Human Services surfaced, revealing that the state had never bothered to verify that individuals enrolled in Obamacare's Medicaid expansion were still eligible for benefits. According to data provided by state officials, this is costing taxpayers up to $20 million each and every month. We previously questioned why the state hadn't started the redetermination process yet – which should have begun months ago. After all, federal law requires states to verify Medicaid enrollees' eligibility at least once per year…"
http://www.forbes.com/sites/theapothecary/2015/05/11/arkansas-dhs-director-misled-lawmakers-on-obamacare-waiver/
Dems to GOP: We're ready to fix ObamaCare, why aren't you?
"Democrats are chiding Republican leaders in Congress as standing in the way of improvements to ObamaCare that enjoy bipartisan support. More than a half-dozen proposed changes to the law have approval from at least some Democrats, including legislation to repeal a controversial cost-cutting board for Medicare that gained its 218th co-sponsor this week. None of the ObamaCare proposals has been taken up by Republican leaders, angering Democrats who say important fixes are being bottled up by the GOP's fixation on full repeal. "Absolutely, I think there are some things [we'd be willing to change]," said Sen. Chris Murphy (D-Conn.), the leader of the Senate's "Affordable Care Act Works" campaign. "I am just not confident that Republicans in this Congress are focused on anything other than repeal." "I think there's general willingness to sit down and talk. I just don't think we feel like we have a partner on the other side," he added. Democrats are looking to take advantage of a deepening divide within the Republican Party about what to do with President Obama's healthcare law during his final two years in office, particularly as they await a pivotal ObamaCare decision from the Supreme Court that could strike down insurance subsidies for millions of people. Some voices in the party, including Louisiana Gov. Bobby Jindal (R), say the Republican Congress must keep its promise to put a repeal bill on the president's desk. "The best thing that Republicans can do is repeal the entire bill and replace it, and I think they need to do it now," Jindal, a possible presidential candidate, told reporters last week. "Let's challenge the president to do the right thing." But some establishment members of the party, including GOP strategist Karl Rove, are urging a shift away from full repeal while Obama remains in office. Focusing solely on repeal would "chew up valuable time and give the president a veto opportunity he relishes," Rove wrote in a Wall Street Journal op-ed this week. GOP leaders in the House and Senate have said they plan to pursue a full repeal as well as targeted changes to the law. "We can/will do both. The Leader supports full repeal, as well as targeted measures that provide Americans relief from the worst provisions of ObamaCare," Don Stewart, the spokesman for Senate Majority Leader Mitch McConnell (R-Ky.), wrote in an email…"
http://thehill.com/policy/healthcare/241524-dems-to-gop-were-ready-to-fix-obamacare-why-arent-you
States Scramble for 'Plan B' Ahead of Court Ruling on Obamacare
"With less than one month to go until the Supreme Court issues a ruling in King v. Burwell — the case that could dismantle Obamacare — some states are preparing contingency plans to avert a disaster if the court strikes down access to federally subsidized health care for their residents. If the Court rules against the administration and says that language in the Affordable Care Act only provides subsidies to people enrolled in coverage in states that set up their own marketplaces, some 7.5 million people in the 34 states relying on the federal exchange would lose their subsidized coverage – unless Congress or state legislatures step in. Though some lawmakers on Capitol Hill have floated plans to keep the subsidies flowing through the federal exchange, those plans all include provisions to shift away from Obamacare—something President Obama would almost certainly veto. That leaves contingency plans up to the individual states currently relying on the federal exchange. Under the health law, states that chose to create their own exchanges got federal funding to build their own websites and pay for outreach efforts. The other 34 states decided to rely on the federal portal, HealthCare.gov. As the court case looms, state lawmakers are considering setting up their own exchanges or using workarounds to assure that their residents who are enrolled in health coverage on the exchange can continue receiving federal subsidies. Nearly 87 percent of all Obamacare enrollees qualify for a subsidy, depending on their annual household income…"
http://www.thefiscaltimes.com/2015/05/11/States-Scramble-Plan-B-Ahead-Court-Ruling-Obamacare
Counterpoint: GOP leaders have a better option
"If you like your coverage, you can keep your coverage. That's the pledge leading members of Congress are making to 6 million Americans at risk of losing their health insurance this year because of Obama administration actions. At issue is a case before the Supreme Court challenging an IRS rule that allowed health insurance subsidies to be paid through exchanges created by the federal government — the infamous healthcare.govwebsite. The Affordable Care Act says at least nine times that subsidies are available to citizens only if their state creates an exchange. In the end, 37 states either declined or failed to do so. Supporters of the ACA are using scare tactics, saying millions of people would lose their subsidies and likely their health insurance if the court decides the IRS rule is illegal. They say Congress won't act and states either can't or won't set up their own exchanges. But they ignore commitments by House Speaker John Boehner, R-Ohio, Senate Majority Leader Mitch McConnell, R-Ky., and other congressional leaders to give states another option. Congress is making plans now to pass legislation after the Supreme Court issues its decision, likely in June. The proposed legislation would create a safety net so people wouldn't lose their current coverage and also would allow them to use their subsidies to select any policy approved by a state. Millions of people could escape Obamacare's onerous mandates and choose more flexible, affordable policies…"
http://www.goupstate.com/article/20150510/ARTICLES/150509731?mc_cid=5d5cf47594&mc_eid=25ea5b0625
Poll: Majority wants Supreme Court to uphold ObamaCare subsidies
"A majority of the public wants the Supreme Court to uphold ObamaCare subsidies that help millions of people afford insurance, a new poll finds. The looming case of King v. Burwell threatens subsidies that help 7.5 million people afford health coverage in the roughly three dozen states using the Affordable Care Act's federally run marketplace. The Associated Press-GfK poll released Monday finds 56 percent wants the justices to rule to continue the subsidies, while 39 percent wants them invalidated for the federally run marketplaces. Not surprisingly, views are split by party, with two-thirds of Democrats wanting to uphold subsidies in all states, compared to 31 percent of Republicans. The case, with a decision expected in late June, is another threat to the law from the high court. The public does not have much faith in the court on the issue, the poll finds. A plurality, 48 percent, is not confident that the court will decide the case based on "objective interpretations of the law" as opposed to the justices personal opinions of ObamaCare. Thirty-nine percent are moderately confident the court can put aside personal beliefs, and just 10 percent are extremely or very confident that they can. Perhaps reflecting the court's 2012 ruling upholding the law, ObamaCare opponents have less faith in the Supreme Court on the issue than supporters of the law. Sixty percent of opponents are not confident in the court's objectivity, compared to 44 percent of supporters of the law. A major question is how Congress will respond if the subsidies are struck down. A slim majority, 51 percent, wants Congress to amend the law to continue subsidies in all states, while 44 percent wants the law to remain as is, meaning only the subsidies are only available in states that set up their own insurance exchanges…"
http://thehill.com/policy/healthcare/241587-poll-majority-wants-court-to-uphold-obamacare-subsidies
Most want Supreme Court to uphold Obamacare subsidies: poll
Few confident in justices' objectivity
"More than half of Americans would like the Supreme Court to uphold Obamacare's subsidies in all 50 states, according to a poll released Monday that also finds only one in 10 people are quite confident the justices will decide a pivotal health case this June objectively. The Associated Press-GfK poll says 56 percent want the justices to allow the IRS to continue subsidizing health plans on health exchanges run by the federal government. The high court is weighing a challenge, known as King v. Burwell, that alleges the IRS is unlawfully distributing tax credits in at least 34 states because of how the Affordable Care Act was written. A provision in the law provides the subsidies to exchanges "established by the state," which plaintiffs interpret as the handful of states that set up their own portals. Nearly four in 10 people — 39 percent — said the justices should restrict the subsidies to state-run exchanges, and 5 percent refused to answer. Notably, 87 percent were not too confident or only moderately confident that the Supreme Court would based its ruling on an objective reading of the law, instead of personal opinions of the overhaul…"
http://www.washingtontimes.com/news/2015/may/11/most-want-supreme-court-uphold-obamacare-subsidies/?utm_source=RSS_Feed&utm_medium=RSS
High court case will affect insurance for 20,000 in Wyoming
http://www.washingtontimes.com/news/2015/may/11/supreme-court-will-decide-insurance-for-20000-in-w/?utm_source=RSS_Feed&utm_medium=RSS
IMMIGRATION:
113 Republicans back lawsuit against Obama's immigration actions
"Top Republicans in Congress on Monday entered the court battle over President Obama's latest moves to ease deportations for immigrants living in the country illegally. Texas and 25 other states have challenged the legality of the unilateral actions, arguing that the president overstepped his executive power with programs halting deportations and granting work permits to certain groups of illegal immigrants. The Republicans, including Senate Majority Leader Mitch McConnell (Ky.) and House Judiciary Committee Chairman Bob Goodlatte (Va.), are siding squarely with the states, arguing Obama's executive action "changes the law and sets a new policy, exceeding the executive's constitutional authority and disrupting the delicate balance of powers." "Congress has created a comprehensive immigration scheme — which expresses its desired policy as to classes of immigrants — but the class identified by the [Homeland Security Department] directive for categorical relief is unsupported by this scheme," the lawmakers wrote in an amicus brief filed with the 5th Circuit Court of Appeals in New Orleans.  "Instead of setting enforcement priorities," they added, "it created a class-based program that establishes eligibility requirements that, if met, grant unlawful immigrants a renewable lawful presence in the United States and substantive benefits."  The brief was endorsed by 113 Republicans, including Sens. John Cornyn (Texas), the majority whip, and Ted Cruz (Texas), a 2016 presidential hopeful. In the House, the supporters include Reps. Trey Gowdy (S.C.); Tom Price (Ga.); Michael McCaul (Texas), head of the Homeland Security Committee; and Lamar Smith (R-Texas), the former head of the Judiciary panel. "[T]he President has unlawfully granted amnesty to millions who came here illegally," Cruz said Monday in a statement. The court fight centers on a pair of executive actions taken by Obama shortly after November's midterm elections.  One, known as the Deferred Action for Parental Accountability (DAPA) program, would halt deportations and offer work permits to the parents of U.S. citizens and permanent legal residents. The other would expand Obama's 2012 program — the Deferred Action for Childhood Arrivals (DACA) initiative — to a greater number of immigrants brought to the country illegally as kids. All told, the programs could defer deportation for more than 4 million illegal immigrants…"
http://thehill.com/homenews/house/241668-113-republicans-back-lawsuit-against-obamas-immigration-actions
Republican Lawmakers Urge Court to Block Immigration Expansion
"More than 100 Republican members of Congress urged a federal appeals court Monday to block the Obama administration's sweeping new immigration policies such as deferred deportations. The 25 senators and 88 representatives told the U.S. Court of Appeals for the 5th Circuit that the policies go beyond the president's power because they create a new class-based program. That class would be the roughly four million parents – their children are U.S. citizens – who are illegally in the country, the brief states. "The government's creation of a categorical, class-based program is neither moored in constitutional authority nor in authority delegated by a lawful statute passed by Congress," the lawmakers' amicus brief states. The 5th Circuit is considering the Obama administration's request to remove an injunction put in place by a federal judge in Texas in February. The injunction, issued after 26 states brought the case, prevented the government from implementing actions that President Barack Obama announced in November, as he blamed congressional gridlock for inaction on immigration. The brief from members of Congress backs up the 26 states. The states argue the injunction is necessary while the challenge to the orders is ongoing. Senators signing the brief include Majority Leader Mitch McConnell of Kentucky, Majority Whip John Cornyn of Texas. Representatives signing the brief include Judiciary Chairman Robert W. Goodlatte of Virginia and Lamar Smith of Texas. The brief also challenges the administration's "public announcement to decline enforcement of the law in the future" is "particularly offensive to Congress's legislative supremacy because it undermines the intended deterrent effect of immigration laws." Obama's executive actions would grant deferred deportation for parents of U.S. citizens and legal residents, the so-called DAPA program, and expand on the deferred deportation program the Obama administration created in 2012 for immigrants who came to the United States as children, called DACA…"
http://www.rollcall.com/news/republican_lawmakers_urge_court_to_block_immigration_expansion-241742-1.html
House Dem: Keep immigration language in defense bill
"Rep. Ruben Gallego (D-Ariz.) plans to ask House Republican leaders to toss out a "misguided request" by GOP members to strike his provision to the annual defense policy bill that encourages the Pentagon to review allowing recipients of President Obama's Deferred Action for Childhood Arrivals (DACA) program to enlist. "The question is not just whether DACA recipients should be permitted to serve our nation in uniform, but whether the Rules Committee should act to overrule a committee of jurisdiction, especially on matter concerns our military," Gallego writes in a letter dated May 12 to House Speaker John Boehner (R-Ohio) and Rules chairman Pete Sessions (R-Texas).  Gallego notes that his amendment received bipartisan support when the House Armed Services Committee marked up its version of the national defense authorization act (NDAA) earlier this month and that it would be "inappropriate" for Rules to "overturn" that decision. Last week Rep. Mo Brooks (R-Ala.) led a group of 25 GOP members in a letter to the Rules Committee asking that Gallego's sense of Congress provision be stricken from the bill before it reaches the this week. Brooks also plans to offer an amendment that would eliminate Gallego's provision. In his letter, Gallego states that opponents of his measure argue his language should be removed be from the bill on "jurisdictional grounds and because it would provide a 'backdoor amnesty' to DACA recipients and their families. On both points, they are badly mistaken." He contends that the text would "do nothing to alter the immigration status of DACA recipients" but since it does "directly concern qualifications" for military service, it falls under the purview of the Armed Services Committee. Gallego also points out his text is similar to past measures, including 2006 legislation that altered the rules governing the enlistment of non-citizens. The Arizona Democrat said he has no issue with debating an amendment that targets his provision…"
http://thehill.com/policy/defense/241691-dem-lawmaker-demands-immigration-language-be-kept-in-defense-bill
Clinton's claim that illegal immigrants pay more in taxes than some corporations
""In New York, which I know a little bit about because I represented it for eight years and I live there now, our undocumented workers in New York pay more in taxes than some of the biggest corporations in New York." –Hillary Clinton, roundtable in North Las Vegas, May 5, 2015 Several readers contacted The Fact Checker asking about this assertion by the former secretary of state, made as she discussed her policy goals for tackling illegal immigration. They wanted to know how this statement was possible. Her statement is vague enough that one could interpret it as meaning that individual workers pay more in taxes than corporations, but Clinton's campaign said that she was talking about undocumented workers as a group. Even so, is her claim possible?… Even if Clinton incorrectly stated her talking point, this is a tendentious argument that is probably made even less relevant by 2014 tax data. (Note how the taxes paid by Verizon and Citicorp increased as the economy began to pick up.) If she is only talking about state and local income taxes, that's just $186 million, according to the ITEP estimate for New York. Verizon and Citicorp still exceed that number on state and local taxes alone. Undocumented immigrants obviously pay a lot of  taxes, especially sales taxes. Clinton would have an even stronger case to highlight the tax contribution of illegal immigrants if she mentioned that the Social Security actuary estimated that illegal immigrants paid $12 billion in Social Security taxes in 2010 alone, with little hope of ever receiving benefits. (They used false or duplicative Social Security numbers.) That's even more than the ITEP estimate for state/local income taxes, sales taxes and property taxes paid by illegal immigrants across the nation. But comparing the taxes of hundreds of thousands of people to the tax bill of one corporation is a stretch and fairly misleading. Even the companies that pay little or no federal income taxes end up paying lots of other taxes. So it's a nonsense comparison. We wavered between Three and Four Pinocchios, but ultimately settled on Four. As a former senator, Clinton should know better…"
http://www.washingtonpost.com/blogs/fact-checker/wp/2015/05/11/clintons-claim-that-illegal-immigrants-pay-more-in-taxes-than-some-corporations/?wprss=rss_politics
Outlandish Claim About Illegal Immigrants Earns Hillary Clinton 'Four Pinocchios' From Fact-Checker
http://www.theblaze.com/stories/2015/05/11/outlandish-claim-about-illegal-immigrants-earns-hillary-clinton-four-pinocchios-from-fact-checker/
Walker Adopts Session's Hard Line on Immigration, Dividing Himself from the Rest of the Field
"Wisconsin governor Scott Walker, the all-but-declared Republican presidential candidate currently leading the polls in Iowa, sounds more like Alabama senator Jeff Sessions when he discusses immigration issues these days. "The next president and the next Congress need to make decisions about a legal-immigration system that's based on, first and foremost, on protecting American workers and American wages," Walker told Glenn Beck on April 20. "It is a fundamentally lost issue by many in elected positions today, is what is this doing for American workers looking for jobs, what is this doing to wages, and we need to have that to be at the forefront of our discussion going forward," he said, citing Sessions by name as someone with whom he'd discussed the issue. Two weeks earlier, in a Washington Post op-ed, Sessions had declared, "Legal immigration is the primary source of low-wage immigration into the United States. In other words, as a matter of federal policy — which can be adjusted at any time — millions of low-wage foreign workers are legally made available to substitute for higher-paid Americans." As the 2016 Republican presidential primary takes shape, Walker's echo of Sessions's tougher stance sets up proposals to reduce the rate of legal immigration as a party-splitting flashpoint, pitting the Wisconsin governor against other contenders who have emphasized their family ties to legal immigrants — Jeb Bush, Marco Rubio, and, to a lesser extent, Ted Cruz and Bobby Jindal. As the 2016 Republican presidential primary takes shape, Walker's echo of Sessions's tougher stance sets up proposals to reduce the rate of legal immigration as a party-splitting flashpoint…"
http://www.nationalreview.com/article/418174/walker-adopts-sessions-hard-line-immigration-dividing-himself-rest-field-jim-geraghty
Senator Sessions on the Debate Walker Started on Immigration
"Jim Geraghty has a piece on the home page today about how Jeff Sessions got Scott Walker's ear on immigration. Here is a further statement from Sessions on the debate: Any political party that wants to win needs to demonstrate that it is willing to go to bat for working Americans. Perhaps no issue more divides a small handful of elites in Washington, D.C. from the American people than the issue of immigration. The idea that immigration should be increased beyond any level ever recorded — without any discussion of its social or economic impact — is not mainstream, but extreme. It is a position rejected by voters of every racial and political background. By contrast, there is no more sensible, mainstream, or popular position than to insist than any immigration policy we adopt must improve wages, employment, and living conditions for all of our residents. Real hourly wages are lower today than in 1973. Labor force participation is at its lowest level in four decades. In that time, the total level of immigration has more than quadrupled from under 10 million to over 40 million. And the percentage of the country born abroad has risen from fewer than 1 in 21 to almost 1 in 7, soon eclipsing the highest level ever recorded and rising to new records each year to follow. The Census Bureau projects another 14 million immigrants will arrive in the U.S. between now and 2025, or a new population nearly four times the size of Los Angeles. But the Gang of Eight — who refused to produced their own immigration estimates — offered legislation that would double the rate of new immigration into the U.S. What the American people want now is moderation: they want us to slow down a bit so those struggling here today — immigrant and U.S.-born alike — can rise together into a healthy, stable, and growing middle class…"
http://www.nationalreview.com/corner/418231/senator-sessions-debate-walker-started-immigration-rich-lowry
Hillary's latest hoax — deepening the immigration divide
"Like her former boss Barack Obama, Hillary Clinton is more interested in goading Republicans on immigration than in actually fixing our broken system. This week, Clinton announced that she would expand on Obama's executive action, which would defer deportation and grant work permits for up to 5 million illegal immigrants. ''I will fight to stop partisan attacks on the executive action that would put DREAMers, including those with us today, at risk of deportation," she said in reference to students in the audience who had come to the United States illegally as children. "If Congress refuses to act, as president, I would do everything possible under the law to go even further." Clinton said she favors a pathway to citizenship for most of the 11 million illegal immigrants in the United States. What she didn't say was that she would work with Congress to achieve those aims. Nor would she commit to making immigration reform an early agenda item — saying only it would be a "priority." Instead, she spent her time attacking Republicans. "When they talk about 'legal status,' that is code for second-class status," she said in obvious reference to Jeb Bush, who has advocated legal residency but not necessarily full citizenship for those who came illegally as adults. She ignores, of course, that Republicans, including most prominently Marco Rubio, have sponsored legislation that would allow many of the 11 million an opportunity to become naturalized citizens, albeit with longer wait times than those who came here legally before they could apply…"
http://nypost.com/2015/05/08/hillarys-latest-hoax-deepening-the-immigration-divide/
Jeb Bush Says He Would Not Repeal Obama Immigration Order Right Away
"Jeb Bush said in an interview that he would not immediately move to repeal President Obama's executive order on immigration — suggesting he would instead wait for a new law to be passed addressing the matter. In an interview with Megyn Kelly that is to be shown Monday night on Fox News, Mr. Bush said that rather than overturning the order, he believed in "passing meaningful reform of immigration and make it part of it." The president's executive order seeks to shield millions of undocumented immigrants from deportation. Most presidential candidates in the Republican field either oppose Mr. Obama's order on the merits — balking at letting undocumented immigrants stay in the country — or consider Mr. Obama's actions a gross overreach of executive power. One candidate, Senator Ted Cruz of Texas, said he would nullify the order upon taking office if elected president. Mr. Bush, who speaks Spanish and whose wife, Columba, was born and raised in Mexico, played down the potential perils that a Republican candidate seeking the party's nomination might face by taking a more moderate stand on immigration. "If you've been here for an extended period of time, you have no nexus to the country of your parents," Mr. Bush says in the interview, a transcript of which was obtained by Bloomberg Politics. "What are we supposed to do? Marginalize these people forever?" And by suggesting that he would let the executive order stand until Congress passed a law dealing with the issue, Mr. Bush was potentially setting himself up for a long wait: Congress has repeatedly failed to act on immigration reform, despite a 2013 bipartisan effort that Senator Marco Rubio, another Florida Republican and an announced candidate for president, helped lead. The order is currently on hold, having been blocked in a lower federal court, leaving it now before the appeals court…"
http://www.nytimes.com/politics/first-draft/2015/05/11/jeb-bush-says-he-would-not-repeal-obama-immigration-order-right-away/
How Jeb Bush Responds When Asked If He Would Repeal Obama's Amnesty Order
http://www.theblaze.com/stories/2015/05/11/how-jeb-bush-responds-when-asked-if-he-would-repeal-obamas-amnesty-order/
Jeb Bush: Wouldn't Repeal Obama's Immigration Executive Action; Pass "Meaningful Reform And Make It Part Of It"
http://www.realclearpolitics.com/video/2015/05/11/jeb_bush_wouldnt_repeal_obamas_immigration_executive_action_pass_meaningful_reform_and_make_it_part_of_it.html
Jeb Bush: "Show Some Respect" To Young Illegal Immigrants Who "Might Have Been Here Ten Years"
"JEB BUSH: As it relates to in-state tuition, it passed this year. A conservative Republican legislature led by a very courageous Speaker of the House, Will Weatherford passed this and the governor signed it under law. It didn't happen under my watch, but I supported that. Because if you've been here for an extended period of time, you have no nexus to the country of your parents, what are we supposed to do? Marginalize these people forever? There's got to be a point where we fix this system so that legal immigration is easier than illegal immigration and show some respect for people, a kid that might have been here ten years, that might be the valedictorian of their high school to say, 'no, no, no, you're not allowed to go to college.' I just think there's a point past which we're over the line. I do understand and respect people's sentiments and frustrations about this broken system. And I totally understand why people are upset when Barack Obama, with a stroke of a pen through executive action, takes unconstitutional actions."
http://www.realclearpolitics.com/video/2015/05/11/jeb_bush_show_some_respect_to_young_illegal_immigrants_who_might_have_been_here_ten_years.html
Clinton clobbers Rubio on immigration
"Hillary Clinton's bold initiative last week to call for a path to citizenship and other dramatic reforms of immigration policies creates a brilliant contrast to the incoherent and weak immigration position of Sen. Marco Rubio (R-Fla.) and the hostile negativity of leading Republicans to immigration reform. Don't believe what you read about the GOP making significant inroads in the Hispanic vote in 2016. The Democrats have the upper hand on issues important to Hispanic voters, ranging from economics to immigration to healthcare and both Bill and Hillary Clinton have long had a special relationship with Hispanic voters. Last week, Hillary Clinton took forceful command of the immigration issue, a smart move that dramatizes the substantial advantage that Clinton and Democrats have over Rubio and Republicans.
When the Senate passed historic immigration reform, in part because of the great leadership of Rubio, I applauded him for a profile in courage that demonstrated real leadership. What has happened since? Rubio has disowned his former position, disavowed his greatest legislative accomplishment in the Senate and destroyed his credibility on immigration. It is sad to see. Rubio's profile in courage became a profile in cowardice. Rubio now opposes his previous good work on immigration and says he has learned his lesson. The lesson he learned is apparently to never show courage or leadership without obtaining permission from the right wing of the Republican Party. Let's see if former Gov. Jeb Bush (R-Fla.) — who sometimes seems to support historic immigration reform, sometimes seems to waffle about it, and sometimes seems to oppose it — has the courage of his convictions and defies the Republican right on a matter the right sadly considers a holy grail of modern conservatism. I respect Rubio, have at times praised him and consider him a serious candidate for the presidency. Yet, to my knowledge, no candidate has ever been elected president after disowning the major achievement in his career; one which would have been an argument in favor of presidential stature and now diminishes it…"
http://thehill.com/blogs/pundits-blog/immigration/241614-clinton-clobbers-rubio-on-immigration
SPENDING/BUDGET/ECONOMY:
Week ahead: Senate Dems face tough trade vote
"President Obama's trade agenda will be up for debate in the Senate next week, with a vote possible as early as Tuesday. Senate Majority Leader Mitch McConnell (R-Ky.) on Thursday moved to begin debate on a contentious fast-track trade bill that would expand Obama's negotiating authority as he looks to wrap up the 12-nation Trans-Pacific Partnership. Obama has made an aggressive push to court Democrats, who are sharply divided, to support what he hopes will be a bipartisan coalition behind his trade agenda. But liberals, including Sen. Elizabeth Warren (D-Mass.), and labor groups argue that the agenda would put U.S. workers in direct competition with low-wage workers overseas. Obama and supporters say it would help boost economic growth and U.S. businesses. Trade isn't the only controversial item on the Senate's docket. Senate Banking Committee Chairman Richard Shelby (R-Ala.) is expected to unveil a hotly anticipated Federal Reserve overhaul bill. Shelby aims to chair a markup of the bill next week. It's unclear whether Shelby's legislation will be able to attract enough Senate Democrats to pass through the upper chamber. According to an outline, the bill would establish a congressional commission for restructuring the central bank. The legislation is also expected to make changes to how the Financial Stability Oversight Council designates an institution as systemically important, or "too big to fail." The bill would increase the threshold from $50 billion to $500 billion. Elsewhere on Capitol Hill, House Financial Services Committee Chairman Jeb Hensarling (R-Texas) will hold a full committee hearing Thursday dubbed Protecting Consumers: Financial Data Security in the Age of Computer Hackers. Rep. Sean Duffy (R-Wis.), who chairs the Financial Services subcommittee on oversight and investigations, will have a hearing Wednesday on the 2010 Dodd-Frank Wall Street Reform law…."
http://thehill.com/policy/finance/241480-week-ahead-senate-dems-face-tough-trade-vote
Obama's Pacific Trade Push Faces a Senate Vote This Week
"President Obama's most aggressive and sustained legislative push since the Affordable Care Act faces a crucial first test this week when a divided Senate considers a bill that would grant him accelerated power to complete a massive trade accord with 11 nations across the Pacific Rim. But after lobbying members of Congress in a campaign that has included rides on Air Force One, meetings in the West Wing, private vows of political support and public attacks on critics in his own party, Mr. Obama's top legislative priority remains at risk. A vote scheduled for Tuesday on legislation that would grant him trade promotion authority, also known as "fast track," has become mired in a procedural thicket, with Democrats — many of them loyal to labor unions bent on killing the bill — vowing to oppose it. Once Congress grants a president trade promotion authority, lawmakers have the ability to vote up or down on a final trade agreement, but they forfeit the right to amend the deal or filibuster it. The bill before the Senate adds a new twist: If lawmakers decide a final trade accord falls short of their standards, Congress can vote to revoke the president's authority and then try to amend the deal. It will get only more difficult for the president as the debate moves from the Senate to the House. Republicans on whom Mr. Obama is relying to provide the bulk of the votes for the trade measure are finding their colleagues — many aligned with the Tea Party — reluctant to hand the president a victory. Leaders have warned the White House that they may not be able to supply enough votes to compensate for balky members of the president's own party…."
http://www.nytimes.com/2015/05/11/us/politics/obama-pushing-skeptical-legislators-hard-on-pacific-trade-deal.html
Reid, McConnell battle ahead of trade vote
"Senate Majority Leader Mitch McConnell (R-Ky.) and Minority Leader Harry Reid (D-Nev.) are battling on the floor ahead of a procedural vote Tuesday on "fast track" trade legislation. The Republican leader said Monday that he intends to allow for an open amendment process to the trade legislation, adding that blocking movement on the bill "would be a big mistake."  "[There's been] some talk about preventing the Senate from even debating the bill," he said. "I would tell you… I think that would be a big mistake." The Senate is scheduled to take an initial procedural vote Tuesday, on ending debate on a motion to proceed to the bill. The legislation, which would block Congress from amending a trade pact the administration is negotiating with 11 Pacific Rim countries, is a rare area of agreement between McConnell and the Obama administration. But the vote is pitting the administration against Reid, who has pledged to block the trade bill until senators agree to a way forward on highway and surveillance bills, both of which face end-of-the-month deadlines. The Nevada Democrat said Monday that he's "disturbed and distressed" by McConnell's priorities. "With only a few days before the Memorial Day recess, I'm disturbed and distressed by Republicans' priorities," he said. "For example, the majority leader knows that the reauthorization for the federal highway program expires this month." Reid is part of a contingent of Senate Democrats who remain staunchly opposed to the trade legislation, worried that it could undercut workers in the U.S. Fourteen Senate Democrats on Monday urged Obama to bolster labor standards before the Asia-Pacific trade deal goes into effect. Despite the Democratic skepticism, it's unclear if Reid will be able to garner enough support to carry out his threat to block the legislation. McConnell is also facing pushback from some Senate Republicans. Sen. Jeff Sessions (R-Ala.) suggested last week that he's wary of the trade proposal…"
http://thehill.com/blogs/floor-action/senate/241650-reid-mcconnell-battle-ahead-of-trade-vote
Rob Portman spoiling for a fight with Dems on trade
"Sen. Rob Portman, R-Ohio, has begun taking swings at Democrats who hope to defeat him by making trade a key issue on the campaign trail. Portman's campaign is launching a week-long digital ad campaign targeting former Gov. Ted Strickland's economic record, and highlights the 350,000 jobs that left Ohio during Strickland's term in office. A memo from Corey Bliss, Portman's campaign manager, said the ads would show the likely Democratic challenger's "hypocrisy on trade and his awful record on jobs and the economy." Ohio Democrats have targeted Portman's support for the Trans-Pacific Partnership, which is the Obama administration's proposed trade deal among 12 nations. Portman was a U.S. trade representative in President George W. Bush's administration…"
http://www.washingtonexaminer.com/rob-portman-spoiling-for-a-fight-with-dems-on-trade/article/2564317
Dems turn up heat on eve of trade vote
"Fourteen Senate Democrats on Monday urged President Obama to require that stronger labor standards be implemented before a sweeping Asia-Pacific deal takes effect, firing a shot across the bow on the eve of a crucial test vote in the Senate. The group of lawmakers, nearly all of whom oppose fast-tracking trade agreements, warned U.S. Trade Representative Michael Froman and Labor Secretary Tom Perez that waiting to improve standards until after the 12-nation Trans-Pacific Partnership (TPP) is enacted could diminish enforcement of labor protections in those countries. "TPP has been presented as a unique opportunity to measurably improve the lives of workers in all TPP countries, but only holds such promise if countries are required to meet and uphold the agreement's labor standards before the agreement is implemented," the senators wrote. The Democrats signing the letter were Sens. Sherrod Brown (Ohio), Ben Cardin (Md.), Charles Schumer (N.Y.), Debbie Stabenow (Mich.), Bob Casey Jr. (Pa.), Al Franken (Minn.), Ed Markey (Mass.), Tammy Baldwin (Wis.), Gary Peters (Mich.), Tom Udall (N.M.), Richard Blumenthal (Conn.), Brian Schatz (Hawaii), Jeff Merkley (Ore.) and Elizabeth Warren (Mass.). The letter was sent on the eve of a vote in the Senate on Tuesday on whether to proceed to trade promotion authority (TPA) legislation, which would establish the fast-track powers sought by the White House. The procedural motion will require 60 votes to clear, leaving Senate Majority Leader Mitch McConnell (R-Ky.) with little margin for error.  Cardin is the only senator to sign Monday's letter who has expressed support for granting the fast-track authority, which would only give Congress an up-or-down vote on any trade deals, with no ability to amend them.  The Democratic signatories to Monday's letter specifically expressed concern about workers' rights in four countries — Vietnam, Malaysia, Brunei and Mexico. They argued that if countries like Vietnam are unable to meet the agreement's labor standards before TPP takes effect, "USTR's ability to enact change on the ground will severely diminish if not disappear after TPP's enactment date." They also said that the TPP needs to incorporate an independent panel with the authority to determine and settle labor compliance problems because previous agreements have proven that government-to-government enforcement of the standards is rare and does not yield timely resolutions of violations…"
http://thehill.com/policy/finance/241625-dems-turn-up-heat-on-eve-of-trade-vote
'Fast track' trade bill faces first Senate test
"President Obama's trade agenda faces its first test in the GOP-controlled Senate on Tuesday, with a vote on whether to move forward on legislation giving the president "fast track" trade authority. The administration is pressing lawmakers to approve the bill so that it can conclude the proposed Trans-Pacific Partnership, a multilateral trade pact with 11 Asia-Pacific nations, "It's incredibly important for American workers that we pass this bill," said Senate Majority Leader Mitch McConnell, R-Ky., on Monday. "We need strong and fair trade legislation that expands Congress' oversight over the administration and sets clear rules and standards for its trade negotiators." Senate rules require a 60-vote supermajority to begin debate on the legislation that would give Obama the authority to send to Congress a trade pact that can be approved or rejected, but not amended. The trade debate has blurred traditional political battle lines on Capitol Hill, with the strength of Obama's support coming from GOP lawmakers. Obama's Democratic allies, such as Senate Minority Leader Harry Reid, D-Nev., are skeptical, if not outright opposed, to a trade deal they say will hurt American workers…."
http://www.usatoday.com/story/news/politics/2015/05/11/fast-track-test-vote-senate/27134255/
Why President Obama is so annoyed with Elizabeth Warren
"In the annals of President Obama's dismissive putdowns, this one ranks right up near the top: "The truth of the matter is that Elizabeth is, you know, a politician like everybody else." Obama uncorked that gem during an interview with Yahoo's Matt Bai over the weekend when pressed about Massachusetts Sen. Elizabeth Warren and her outspoken opposition to the Trans-Pacific Partnership trade deal.  (I still, personally, believe that "You're likable enough, Hillary" remains the apex of Obama one-line disses.) The president went on to note that "[Warren's] got a voice that she wants to get out there" and that "her arguments don't stand the test of fact and scrutiny." So, damn. What's clear from the interview is that Obama has had it with Warren.  This is the latest snipe in an extended back and forth between the two, and this time Obama let his annoyance out.  What's most interesting to me is not that Obama got annoyed publicly but why he has let Warren get to him — and what it says about how the presidency has changed him. What irks Obama is the idea Warren has promulgated that she's less a politician than a vessel for the concerns and hopes of average Americans. Obama is saying to Warren, in essence, " Stop … I'm on to you." And, of course, the reason Obama gets so annoyed by Warren's "above politics" stance is that not so many years ago, he was the guy selling that image — and selling it very successfully.  Hillary Clinton was repeatedly frustrated by her inability to attack Obama effectively during the 2008 campaign; the then-Illinois senator was always able to wriggle away by appealing to the country's better angels…"
http://www.washingtonpost.com/blogs/the-fix/wp/2015/05/11/why-president-obama-is-so-annoyed-with-elizabeth-warren/?wprss=rss_national
Senator Warren hits back at Obama in Pacific Rim trade fight
"U.S. Senator Elizabeth Warren hit back at President Barack Obama in their tussle over "fast track" authorization to negotiate a Pacific Rim trade treaty, a power she says could be used in the future to weaken Wall Street reforms. The president, who wants expedited negotiating power to streamline the passage of trade deals through Congress, said last week that Warren's claims were "absolutely wrong." Warren, a Massachusetts Democrat and prominent liberal voice, stuck to her argument in an interview published on Monday with a left-leaning Washington Post blog, saying Obama should release details of the Pacific trade talks so legal experts can determine if a pact could be used to weaken U.S. bank rules. "If the president is so confident it's a good deal, he should declassify the text and let people see it before asking Congress to tie its hands on fixing it," Warren said in the interview with the Plum Line blog. The dispute between Obama and Warren, both Democrats, reflects a split within the party over the White House's trade agenda, which includes the 12-nation Trans-Pacific Partnership, stretching from Japan to Chile. On Monday, the White House stood firm in what it called a "substantive disagreement." "The president was blunt about the fact that some of her facts were wrong," White House spokesman Josh Earnest told reporters at a press briefing. Warren has said fast-track authority, which would mean Congress could approve or reject deals like the TPP, but not change specific provisions, could be used by a future president to weaken Wall Street reforms that she championed. Obama, in an unusual alliance with congressional Republicans, says the pact would open new markets around the Pacific Ocean for U.S. goods. But many Democrats fear the deal will hurt American workers…."
http://www.reuters.com/article/2015/05/11/us-trade-obama-warren-idUSKBN0NW1N020150511
Elizabeth Warren fires back after Obama calls her 'absolutely wrong' on trade deal
"On the eve of a key Senate test vote on trade, the White House renewed its feuding with Sen. Elizabeth Warren Monday, criticizing the Massachusetts Democrat for engaging in "false criticism" of the proposed free-trade deal. "There is no need for this false criticism that the members of Congress aren't aware of what's being negotiated," said White House press secretary Josh Earnest. "If Senator Warren is wondering what she's voting on, then she can walk over to the room that has been established on Capitol Hill by the U.S. Trade Representative and she can read the latest version of the negotiated document." The Senate will hold a procedural vote Tuesday on granting Mr. Obama trade-promotion authority to speed negotiations of the proposed Trans-Pacific Partnership, a massive free-trade agreement among the U.S. and 11 other Pacific rim nations. Ms. Warren and many other Democratic lawmakers oppose the deal, saying it will benefit the wealthy and result in job losses in the U.S. Ms. Warren said the framework of the deal is structured in such a way that could allow a future president to undercut the 2010 Dodd-Frank financial reform bill passed in the wake of the 2008 economic crisis. "[W]hatever the Obama administration has committed to won't bind the next president," she told The Washington Post in an interview published Monday. "If that president wants to negotiate a trade deal that undercuts Dodd Frank, it will be very hard to stop it." She also called for the text of the deal to be released and says that she does believe in trade, but only if done on terms "that strengthen the American economy and American worker. I should say the American family, because that's what this is really about."…"
http://www.washingtontimes.com/news/2015/may/11/elizabeth-warren-fires-back-after-obama-calls-her-/?utm_source=RSS_Feed&utm_medium=RSS
White House Rips Elizabeth Warren for 'False Criticism' of Trade Deal
http://www.theblaze.com/stories/2015/05/11/white-house-rips-elizabeth-warren-for-false-criticism-of-trade-deal/
In Heavyweight Trade Fight, Warren Stings Obama With a Left Jab
"For a freshman senator in the minority party, Elizabeth Warren packs a pretty powerful punch. By using the bully pulpit, she strikes fear into the hearts of bankers, corporate CEOs and other fat cats. Lately, she's been getting under President Obama's skin, as well. Warren, D-Mass., has been shouting from the rooftops about the two multi-lateral trade agreements the Obama administration is negotiating, the Trans-Pacific Partnership and the Trans-Atlantic Trade and Investment Partnership. She's particularly incensed about the fast-track authority Congress might give Obama so he can run the agreements through the House and Senate with nothing more than a yes-or-no floor vote. Warren, D-Mass., said in a speech on May 5 that with fast-track, "a Republican president could easily use a future trade deal to override our domestic financial rules." Obama took offense at that. "Think about the logic of that, right?" he said in an interview with Yahoo News. "The notion that I had this massive fight with Wall Street to make sure that we don't repeat what happened in 2007, 2008. And then I sign a provision that would unravel it? I'd have to be pretty stupid."…"
http://www.forbes.com/sites/johnbrinkley/2015/05/11/in-heavyweight-trade-fight-warren-stings-obama-with-a-left-jab/
Warren: Trade deal could be used to 'punch holes' in Wall Street rules
"Trade legislation being pushed by the Obama administration could be used in the future to "punch holes" in U.S. financial regulations, Elizabeth Warren said in an interview published Monday. The Massachusetts Democrat was responding to criticism over the weekend from President Obama, whose push for trade legislation she has opposed in the Senate over concerns about worker protections and how it could affect domestic regulations. If Congress passes a law giving Obama the authority to negotiate trade deals that would get expedited consideration in the legislature, Warren argued, that authority could be used by his successor to undermine the 2010 Dodd-Frank financial reform law that placed numerous new rules on banks. "It's possible to punch holes in Dodd-Frank without directly repealing it," Warren told the Washington Post's Plum Line blog, citing the possibility that a trade deal hammered out under the Trade Promotion Authority could loosen international agreements on bank rules…"
http://www.washingtonexaminer.com/warren-trade-deal-could-be-used-to-punch-holes-in-wall-street-rules/article/2564283
Liberal senators imperil trade bill
"The White House and Senate Republicans are scrambling to win enough support for a key procedural vote Tuesday to move forward with President Obama's trade agenda. The vote is shaping up to be one of the most dramatic roll calls of this Congress and could be a stinging rebuke of the president by members of his own party. It may also doom a sweeping Pacific trade agreement that is a top priority for the Obama administration. Trade bills traditionally pass the Senate with ease and face stiffer winds in the House. But this time around, there are major hurdles in both chambers. Senate Democratic Leader Harry Reid (Nev.) is trying to block the pending "fast-track" trade bill and has asked his conference to demand that three other measures be included in the legislative package. The Wall Street Journal reported late last week that Sen. Ron Wyden (Ore.), the senior Democrat on the Finance Committee, told colleagues in a lunch meeting that fast-track should be combined with the other bills, including a measure with controversial language cracking down on currency manipulation. Republicans on Monday accused Wyden of backing out of a deal they assert he made with Senate Finance Committee Chairman Orrin Hatch (R-Utah) to pair fast-track with Trade Adjustment Assistance (TAA), but not the two other measures the Democrats are now demanding. A Wyden staffer disputed The Wall Street Journal story. The aide said his boss has said since the beginning of the negotiations that all four bills need to make it to the president's desk. And while he has not insisted on putting them into a single bill, Wyden has asked for a guarantee that they all become law, the aide said.  But with most Democrats now demanding that all four trade bills — fast-track, TAA, a customs enforcement bill and a package of trade preferences for African countries — move in a single package, Senate Majority Leader Mitch McConnell (R-Ky.) will have trouble rounding up enough votes…"
http://thehill.com/homenews/senate/241699-liberal-opposition-imperils-trade-bill
How Obama could face a filibuster from his own party on trade
"The Senate barreled toward a cliffhanger on trade Tuesday in the face of serious Democratic opposition to legislation that would allow President Obama special authority to close global trade deals. The Democratic infighting left Obama's highly sought "fast track" authority in political limbo, with opponents believing they have the votes to block the measure. Such a move would create the unusual possibility that the president's own party would launch a filibuster against his coveted trade agenda. Obama and his Cabinet officials have mounted a furious final effort to lock up the votes in both chambers to secure the "Trade Promotion Authority" and then move on to wrapping up the final details of a trade agreement with 12 Pacific-rim nations. "He's made a very strong case about why he believes that this is the best interest of our economy both in the short term and over the long term," White House press secretary Josh Earnest said Monday. With a few Republicans expected to oppose the TPA legislation, Obama will need roughly 10 Democrats to join about 50 Republicans to clear a 60-vote hurdle on a filibuster vote Tuesday afternoon to move forward with the fast-track legislation…."
http://www.washingtonpost.com/politics/how-obama-could-face-a-filibuster-from-his-own-party-on-trade/2015/05/11/25c644dc-f814-11e4-9030-b4732caefe81_story.html
What do Americans think about free trade? Not much.
"We are witnessing a rare (these days) internecine fight in the Democratic Party over the Trans-Pacific Partnership (TPP), a treaty that would liberalize trade relations between the United States and 11 other Pacific-rim countries. In favor of the TPP is President Obama, who — like his Democratic predecessor Bill Clinton — has largely pursued a free-trade agenda during his administration. He's joined by most Republicans in Congress.  Opposed is a vocal coalition of labor and environmental groups, traditionally Democratic allies who have found champions for their cause among some of the party's more left-leaning elected officials. These include Sens. Sherrod Brown (D-Ohio), Bernie Sanders (D-Vt.) and — most prominently — Elizabeth Warren (D-Mass.). Rather than shrink from a fight with his party's liberal wing, Obama is embracing it. On Friday, he gave a speech at Nike's headquarters in Portland, Ore., in which he explicitly took his fellow Democrats to task for opposing the deal. He followed that up with harsh words for Warren in an interview with Yahoo News columnist Matt Bai. In this era of polarized American politics, such boldness is unusual in a president: as shown in research by myself and other political scientists, party leaders are typically loath to ignore their base on high-profile issues that matter to party activists. But the TPP is a controversy on which Obama may be unusually free to ignore the demands of his core supporters. That's because these days most Democrats — and, as it turns out, most Americans — have remarkably vague views on the question of free trade. This is shown by a cleverly worded question on the American National Election Study survey conducted just after the 2012 presidential election. Respondents were presented with the standard arguments for and against limiting foreign imports to the United States: "Some people have suggested placing new limits on foreign imports in order to protect American jobs. Others say that such limits would raise consumer prices and hurt American exports." They were then asked if they favored or opposed limits on imports, and the question was appended with an option that we probably see too infrequently in political surveys: "…or haven't you thought much about this?"…"
http://www.washingtonpost.com/blogs/monkey-cage/wp/2015/05/11/what-do-americans-think-about-free-trade-not-much/?wprss=rss_national
FAST TRACK? HOW ABOUT A PRO-AMERICA TRACK?
Phyllis Schlafly: TPP means Congress giving away its authority to 'global busybodies'
"Congress, led by Sen. Mitch McConnell, R-Ky., and Speaker John Boehner, R-Ohio, is preparing to betray American workers, and the grass roots should rise up and say, "No, you don't." The secretive underhanded deal is called "fast track," and that's an appropriate title because, indeed, it puts Americans on a fast track to lower wages and fewer available jobs. Sen. Jeff Sessions, R-Ala., one of the few Members of Congress who has actually read and studied fast track plus its companion trade bill called Trans-Pacific Partnership (TPP), has compiled a list of objections to it that are downright frightening. They should be read by all who care about their own future and the future of our once-prosperous nation. Here are some of the ways fast track and TPP will betray us. The text of TPP emphasizes that it is a "living agreement." Translated out of bureaucratese code language, that means the text of TPP can be changed in major and minor ways by executive action after Congress OKs the document. The TPP could, for example, add additional countries such as Communist China, which for years has been cheating America coming and going. TPP will facilitate the expanded movement of foreign workers into the United States. TPP opens the door to more waves of illegal immigrants and allows Obama to make future changes without any congressional oversight or expiration date…"
http://www.wnd.com/2015/05/fast-track-how-about-a-pro-america-track/
OBAMA'S PATHETIC HYPOCRISY ON TRADE
"By now, it is beyond cliché to point out the many ways in which President Barack Obama abandons his former positions when they become politically inconvenient. His reversal on free trade, however, stands out because it is the one reversal that faces significant opposition from within his own party, and specifically from Sen. Elizabeth Warren (D-MA)12%
. Recently Obama said that "Elizabeth is a politician just like everybody else." That would, presumably, include Obama himself. In 2005, then-Sen. Obama voted against the Central American Free Trade Agreement (CAFTA). He was proud enough of his vote to devote several pages to it the following year in his second autobiographical memoir, The Audacity of Hope. After explaining the pros and cons of the deal–thus showing off his policy chops, and his noted ability to articulate both side of an argument–Obama explained why, in the end, he had voted against something he knew was good for the economy. "My vote gave me no satisfaction, but I felt it was the only way to register a protest against what I considered to be the White House's inattention to the losers from free trade," he said–a paragraph after explaining that President George W. Bush had, in fact, listened to his views…"
http://www.breitbart.com/big-government/2015/05/10/obamas-pathetic-hypocrisy-on-trade/
U.S. Export-Import Bank primarily subsidizes state-owned Chinese firms
"Conservative radio host and blogger Hugh Hewitt is pushing hard on the argument that the Export-Import Bank of the United States is an effective foreign policy tool. "Soft power at its best," he calls it. Today on Twitter, Hewitt posited that Ex-Im is a good tool to counter China's influence in the world. But here's the thing: China is the single biggest recipient of Ex-Im financing. Russia is in the top 5. See the chart below:.."
http://www.washingtonexaminer.com/u.s.-export-import-bank-primarily-subsidizes-state-owned-chinese-firms/article/2564319
Obama budget chief slams GOP transportation and housing bill
"White House budget director Shaun Donovan on Monday blasted a House GOP spending bill for not providing enough funds for the Transportation and Housing and Urban Development departments. Donovan said spending ceilings put into place under the 2011 "sequestration" budget deal should be eliminated, and he also criticized riders in the legislation, including one aimed at restricting travel to Cuba. The budget director made the complaints in a letter to House Appropriations Committee Chairman Hal Rogers (R-Ky.) first obtained by The Hill. The panel is scheduled to mark up the transportation and housing bill on Wednesday. Donovan pointed out that the bill funds housing vouchers $1.2 billion below Obama's request, which he said would fail to restore nearly 70,000 vouchers lost from the 2013 sequester and would prevent the government from renewing 28,000 existing vouchers. "What it highlights is just how important the sequestration debate is to improving economic mobility, reducing poverty and other issues like revitalizing distressed communities," an Obama administration told The Hill about the letter. The bill would cut funding to TIGER grants that the federal government awards for surface transportation projects to 80 percent below its lowest level since the program began in 2009, the letter said. It would provide $2.5 billion for the Federal Aviation Administration's (FAA) facilities and equipment account, $355 million below Obama's request and the lowest funding level in 15 years, the letter added. Donovan said the FAA would be "hampered" in its ability to maintain the capacity and safety of the current National Airspace System. For fiscal 2016, which begins Oct. 1, the bill would provide $17.2 billion to the Transportation Department, which is $1 billion below the 2015 level and $6.8 billion below Obama's request. The Housing and Urban Development would receive $42 billion, which is $1 billion above the 2015 level and $3 billion less than Obama's request. The letter comes just a few weeks after the House passed the first two fiscal 2016 bills, which fund military construction projects and veterans' benefits as well as energy and water development programs…"
http://thehill.com/policy/finance/241644-obama-budget-chief-slams-gop-transportation-and-housing-bill
Feds warn states about highway funding cut off
"The Obama administration is warning state transportation departments that it will have to stop authorizing payments for construction projects on May 31 unless Congress reaches a deal to extend federal infrastructure funding. The current transportation funding measure is scheduled to expire on May 31, and lawmakers are struggling to come up with a way to pay for an extension. Transportation Secretary Anthony Foxx has said previously that the agency has enough money to cover existing projects until the end of summer, but he said in letter to state departments of transportation on Monday that he will be unable to make new payments if Congress allows the law that authorizes the federal government's infrastructure spending to expire. "As you know, the most recent Congressional extension of the surface transportation authorization, Moving Ahead for Progress in the 21st Century, is set to expire on May 31, 2015, less than three weeks from now," Foxx wrote. "Unless Congress acts prior to this date, the Federal Highway Administration (FHWA) will be unable to make new obligations of Federal-aid funds for your department's highway projects," he continued. "Furthermore, unlike last summer's cash shortfall when states faced the prospect of delayed payments, under a lapse in authorization, reimbursements on all projects will be halted completely, not simply delayed." The transportation funding debate has loomed large in Washington as the deadline draws closer without the introduction of legislation to prevent an interruption in the infrastructure spending. The expiring measure is itself an extension of a 2012 transportation bill that was supposed to last until September 2014. That measure was a $109 billion bill that was supposed to cover two years' worth of transportation projects, but it was extended for eight months by lawmakers last summer. Lawmakers in both parties have expressed a desire to pass a new transportation funding bill now that the bill is coming due again, but consensus on how to pay for it has been elusive. The traditional source of transportation funding has been revenue from the 18.4 cents-per-gallon federal gas tax. The tax has not been increased since 1993, however, and has struggled to keep pace with construction costs as U.S. cars have become more fuel efficient…"
http://thehill.com/policy/transportation/241674-feds-warn-states-about-potential-highway-funding-cut-off
House panel subpoenas Justice, Treasury and New York Federal Reserve
"Citing a lack of cooperation from federal officials, a House panel chairman Monday issued subpoenas to the Justice and Treasury departments and the New York Federal Reserve. House Financial Services Committee Chairman Jeb Hensarling, R-Texas, said he has not received requested information needed for a trio of ongoing investigations. "These agencies have failed to respond to repeated requests, one of which dates back more than two years," Hensarling said. "In light of this extraordinary stonewalling, the committee is left with no reasonable alternative but to subpoena long-overdue information." Hensarling's move prompted criticism from the panel's top Democrat, Rep. Maxine Waters of California, who said the subpoenas are "undemocratic and unprecedented," and outlined her opposition in a letter to Hensarling. Specifically, Waters says the decision to issue subpoenas should have been brought before the committee for a vote and not sent unilaterally by Hensarling…"
http://www.washingtonexaminer.com/house-panel-subpoenas-justice-treasury-and-new-york-federal-reserve/article/2564298
Postal Service Reports $1.5 BILLION Loss In Second Quarter
"The United States Postal Service posted a $1.5 billion loss in the second quarter of 2015, bringing its deficit this year to over $2 billion and raising fears of a taxpayer bailout. The USPS sought to put the best face possible on the news in a press release, pointing out that operating revenue increased by $223 million compared to the same period last year, and that the deficit was smaller than the $1.9 billion loss the agency posted in the second quarter last year. Moreover, the press release claims the net loss for the quarter would have been just $44 million were it not for a congressional mandate requiring the agency to pre-fund retiree health benefits.  The Taxpayers Protection Alliance, however, took a dimmer view of the news in its own press release on Monday, saying, "After maxing out their $15 billion line of credit with the U.S. Treasury and sustaining $50 billion in losses over the last eight years, there is no end in sight to USPS's financial decline."…"
http://dailycaller.com/2015/05/11/postal-service-reports-1-5-billion-loss-in-second-quarter/
EXPERTS: SOCIAL SECURITY FORECASTS MISCALCULATED BY MORE THAN $1 TRILLION
"According to new data compiled by researchers from Harvard and Dartmouth universities, the Social Security Administration's actuarial projections over the last 15 years have been overly optimistic about the health of the program's trust funds and missed the mark by over $1 trillion. "These biases are getting bigger and they are substantial. (Social Security) is going to be insolvent before everyone thinks," said Gary King, co-author of the reports and director of Harvard's Institute for Quantitative Social Science. He added that the SSA's forecasts have been "systematically biased and overconfident." According to the report, the SSA's actuarial projections in the 1980s underestimated revenues and overestimated costs by $27 billion; in the 1990s, that figure was $200 billion. Now, in the first ten years after 2000, the forecasts overestimated revenue and underestimated costs to the total of $1 trillion. The Social Security and Medicare Trustees' 2014 report projected that its trust funds would be non-existent by 2033 unless the trajectory of the program was changed, but King and Dartmouth professor Samir Soneji, his co-author in the new report, had posited in 2012 that the trust funds would be gone by 2031, as the SSA had underestimated how long Americans would live. In 2013, Stephen Goss, the chief actuary since 2001, joined other SSA officials to respond to the 2102 report filed by King and Soneji by asserting, "The projections developed by the Office of the Chief Actuary for the Trustees Reports are intended to reflect all aspects of future possible trends in demographic, economic, and programmatic factors, given current Social Security law." King and Soneji's estimates "were within the range of reasonable uncertainty as specified in the Trustees Report, and therefore should cause no alarm."…"
http://www.breitbart.com/big-government/2015/05/10/experts-social-security-forecasts-miscalculated-by-over-1-trillion/
COMMON CORE:
Common Core critics allege conflicts, seek ethics changes
"The bitter feud over the Common Core education standards has grown increasingly personal, with critics of the standards raising conflict-of-interest allegations against state education leaders and seeking new ethics restrictions for them. Unable so far to force an end to Louisiana's use of Common Core, opponents of the multistate standards are targeting Superintendent of Education John White directly, asking lawmakers to enact tougher ethics limits for White and members of the state education board. The suggestion is that White has had improper influence from outside groups pushing Common Core and that's why he's such a staunch supporter of the English and math standards adopted by more than 40 states. He denies any improprieties – and the state ethics board cleared him after a complaint was filed. The toughened ethics proposals, backed by Gov. Bobby Jindal, are scheduled for their first hearing Tuesday in the House and Governmental Affairs Committee. They are the latest salvo in a fight that has grown increasingly nasty since Jindal – once an ardent supporter of Common Core – announced his opposition to the standards a year ago. By switching positions, Jindal broke with White, his hand-picked education superintendent, and education board members who had once been the governor's key allies. Ethics complaints have been filed against White and members of his education department, and Common Core critics have repeatedly accused the superintendent and his supporters on the Board of Elementary and Secondary Education, known as BESE, of conflicts of interest and questionable behavior…"
http://www.washingtontimes.com/news/2015/may/11/common-core-critics-allege-conflicts-seek-ethics-c/?utm_source=RSS_Feed&utm_medium=RSS
Ethics accusations lodged in Louisiana's Common Core dispute
"As they fight Louisiana's use of the multistate education standards, Common Core opponents have raised questions about conflicts of interest and ties to organizations they say hold undue influence in Louisiana's public school education policy. The accusations have prompted legislation scheduled for consideration in a House committee Tuesday, after an ethics complaint was unsuccessful. CONFLICTS OF INTEREST? Among the complaints, Common Core opponents have particularly criticized Superintendent of Education John White for his affiliation with the Partnership for Assessment of Readiness for Colleges and Careers, which developed the testing material tied to Common Core that Louisiana uses. Questions also have been raised about the sister of Chas Roemer, head of the Board of Elementary and Secondary Education, working as president of the Louisiana Association of Public Charter Schools and about BESE member Kira Orange Jones, who received ethics clearance several years ago to stay on the board while working for Teach for America…"
http://www.washingtontimes.com/news/2015/may/11/ethics-accusations-lodged-in-louisianas-common-cor/?utm_source=RSS_Feed&utm_medium=RSS
Online Common Core testing lays bare tech divide in schools
"Nestled between mountains 60 miles from the nearest city, students at rural California's Cuyama Valley High School use Internet connections about one-tenth the minimum speed recommended for the modern U.S. classroom. So when it came time to administer the new Common Core-aligned tests online, the district of 240 students in a valley of oil fields and sugar beet farms faced a challenge. New Cuyama has no access to fiber optic cables. Some residents live entirely off the grid, relying on solar power and generators. The local telephone company provided a few extra lines, but that only bumped speeds a few megabits…"
http://www.washingtontimes.com/news/2015/may/11/online-common-core-testing-lays-bare-tech-divide-i/?utm_source=RSS_Feed&utm_medium=RSS
MISC.:
Charge: Election commission Dems want to regulate conservative Internet, super PACs
"Bristling at claims that GOP opposition has made the Federal Election Commission "worse than dysfunctional" in the eyes of the Democratic chairwoman, Republicans counter-charge that the left is frustrated because it hasn't succeeded in regulating conservative Internet sites, media and right-leaning super PACs. In an escalating fight on the politically-divided FEC, the former Republican chairman on Monday charged his Democratic replacement with playing politics and trying to belittle foes to get her way. "In Washington, people have a way of vilifying anything they disagree with in the most unflattering labels," wrote Republican Commissioner Lee E. Goodman in a column for Politico. It was in response to claims by Democratic Chair Ann Ravel that the GOP is thwarting her bid to clean up politics…."
http://www.washingtonexaminer.com/article/2564287
Charge: Election commission Dems want to regulate conservative Internet, super PACs
"Bristling at claims that GOP opposition has made the Federal Election Commission "worse than dysfunctional" in the eyes of the Democratic chairwoman, Republicans counter-charge that the left is frustrated because it hasn't succeeded in regulating conservative Internet sites, media and right-leaning super PACs. In an escalating fight on the politically-divided FEC, the former Republican chairman on Monday charged his Democratic replacement with playing politics and trying to belittle foes to get her way. "In Washington, people have a way of vilifying anything they disagree with in the most unflattering labels," wrote Republican Commissioner Lee E. Goodman in a column for Politico. It was in response to claims by Democratic Chair Ann Ravel that the GOP is thwarting her bid to clean up politics…"
http://www.washingtonexaminer.com/charge-fec-dems-want-to-regulate-gop-media/article/2564287
Confession: Liberal columnist says left lies, intimidates to silence right
"In a stunning slap at her team, liberal pundit Kirsten Powers is charging in a new book that the left is so intolerant of alternative views that it will use sexist and even racist language to shout down women and blacks who don't champion Democratic causes. Kirsten Powers, a USA Today and Daily Beast columnist and designated "liberal" on Fox, confessed in her new book that the left aggressively tries to "silence people" who don't fall into the liberal line. In The Silencing: How the Left is Killing Free Speech, she calls out the lefty tactics, especially how they belittle conservative women and African-Americans. She said the goal is to silence the right and its outlets…"
http://www.washingtonexaminer.com/confession-liberal-columnist-says-left-lies-intimidates-to-silence-right/article/2564284
Obama administration OKs Shell offshore Arctic drilling
"The Interior Department conditionally approved Royal Dutch Shell's plans to drill in waters off Alaska's coast Monday in a ruling that could soon end Shell's tortuous saga to become the first energy producer in the U.S. Arctic. "We have taken a thoughtful approach to carefully considering potential exploration in the Chukchi Sea, recognizing the significant environmental, social and ecological resources in the region and establishing high standards for the protection of this critical ecosystem, our Arctic communities, and the subsistence needs and cultural traditions of Alaska natives," Bureau of Ocean Energy Management Director Abigail Ross Hopper said. The move is a win for the oil and gas industry, which has criticized the Obama administration for moving to slowly to allow Arctic offshore drilling. It's a setback, however, for environmental groups that sought to keep those waters off limits out of concern for climate change and to prevent spills in the fragile Arctic…"
http://www.washingtonexaminer.com/obama-administration-oks-shell-offshore-arctic-drilling/article/2564313
Administration Gives Conditional Approval for Shell to Drill in Arctic
"The Obama administration gave conditional approval on Monday for Shell Gulf of Mexico, Inc. to start drilling for oil and gas in the Arctic Ocean this summer. The approval is a major victory for Shell and the rest of the petroleum industry, which has sought for years to drill in the remote waters of the Chukchi seas, which are believed to hold vast reserves of oil and gas. "We have taken a thoughtful approach to carefully considering potential exploration in the Chukchi Sea, recognizing the significant environmental, social and ecological resources in the region and establishing high standards for the protection of this critical ecosystem, our Arctic communities, and the subsistence needs and cultural traditions of Alaska Natives," Abigail Ross Hopper, director of the Interior Department's Bureau of Ocean Energy Management, said in a statement. "As we move forward, any offshore exploratory activities will continue to be subject to rigorous safety standards." The Interior Department decision is a devastating blow to environmentalists, who have pressed the Obama administration to reject proposals for offshore Arctic drilling. Environmentalists say that a drilling accident in the icy and treacherous Arctic waters could have far more devastating consequences than the deadly Gulf of Mexico oil spill of 2010, when an oil rig explosion killed 11 men and sent millions of barrels of oil spewing into the water. The move came just four months after the Obama administration opened up a portion of the Atlantic coast to new offshore drilling, adding a new chapter to the president's environmental legacy…"
http://www.nytimes.com/2015/05/12/us/white-house-gives-conditional-approval-for-shell-to-drill-in-arctic.html?_r=0
Obama administration OKs Shell offshore Arctic drilling
"The Interior Department conditionally approved Royal Dutch Shell's plans to drill in waters off Alaska's coast Monday in a ruling that could soon end Shell's tortuous saga to become the first energy producer in the U.S. Arctic. "We have taken a thoughtful approach to carefully considering potential exploration in the Chukchi Sea, recognizing the significant environmental, social and ecological resources in the region and establishing high standards for the protection of this critical ecosystem, our Arctic communities, and the subsistence needs and cultural traditions of Alaska natives," Bureau of Ocean Energy Management Director Abigail Ross Hopper said. The move is a win for the oil and gas industry, which has criticized the Obama administration for moving to slowly to allow Arctic offshore drilling. It's a setback, however, for environmental groups that sought to keep those waters off limits out of concern for climate change and to prevent spills in the fragile Arctic…"
http://www.washingtonexaminer.com/obama-administration-oks-shell-offshore-arctic-drilling/article/2564313?custom_click=rss
Feds greenlight Arctic drilling
"The Obama administration gave its stamp of approval Monday to Royal Dutch Shell's plan to drill offshore for oil and natural gas as soon as this summer in the Arctic Ocean north of Alaska. The Interior Department's Bureau of Ocean Energy Management (BOEM) approved the drilling plan, drawing intense criticism from environmental groups that say the risk of a spill or other disaster is too high. The decision is a major win for oil and natural gas, and comes as the Obama administration is trying to demonstrate a balanced approach to energy production that takes into account both environmental and economic factors. The Arctic authorization came with five pages of conditions the company must follow to protect the environment, wildlife and nearby residents. Shell must also obtain other necessary approvals, including the actual permits to drill. The company's years-long quest to drill in Alaska's Chukchi Sea is controversial, especially after a disastrous 2012 drilling attempt led to a rig running aground on a nearby island during a fierce storm. "We have taken a thoughtful approach to carefully considering potential exploration in the Chukchi Sea, recognizing the significant environmental, social and ecological resources in the region and establishing high standards for the protection of this critical ecosystem, our Arctic communities, and the subsistence needs and cultural traditions of Alaska Natives," BOEM Director Abigail Ross Hopper said in a statement. "As we move forward, any offshore exploratory activities will continue to be subject to rigorous safety standards," she added…."
http://thehill.com/policy/energy-environment/241629-feds-clear-shells-arctic-ocean-drilling-plan
Obama Betrays Greens, Gives The Go Ahead On Arctic Drilling
"The Obama administration gave Royal Dutch Shell conditional approval Monday to drill for oil in the Arctic sea. The move defies President Barack Obama's environmentalist supporters, who are opposed to allowing oil companies to tap into polar reserves. Environmentalists have been heavily campaigning against Arctic drilling, but the Department of the Interior has opted to give Shell permission to drill in the Chukchi Sea. The Arctic region is estimated to hold some "90 billion barrels of oil, 1,669 trillion cubic feet of gas, and 44 billion barrels of natural gas liquids," according to U.S. Geological Survey figures. "We have taken a thoughtful approach to carefully considering potential exploration in the Chukchi Sea, recognizing the significant environmental, social and ecological resources in the region and establishing high standards for the protection of this critical ecosystem, our Arctic communities, and the subsistence needs and cultural traditions of Alaska Natives," Abigail Ross Hopper, director of the Bureau of Ocean Energy Management, said in a statement…"
http://dailycaller.com/2015/05/11/obama-betrays-greens-gives-the-go-ahead-on-arctic-drilling/
Survey: Climate change ranks surprisingly low among reasons that people oppose Keystone XL
"When it comes to political hot potatoes, there may not be a better example than the Keystone XL oil pipeline. Since Canada-based TransCanada Corp. first proposed the pipeline in 2008, it has served as a litmus test for where President Obama stands on energy, economic and environmental issues. One of those latter issues is climate change, as environmental groups that oppose the pipeline argue that approving it would be bad news for the climate. Whether the pipeline's construction would significantly worsen climate change is hotly debated in Washington. But whatever the answer to that question, it may not matter as much as you think when it comes to where Americans stand on the pipeline. While environmental groups have made climate change a centerpiece of their argument against Keystone XL, it's actually one of the least important factors driving opposition to the pipeline, a recent poll suggests…"
http://www.washingtonpost.com/news/energy-environment/wp/2015/05/11/survey-climate-change-ranks-surprisingly-low-among-reasons-that-people-oppose-keystone-xl/?wprss=rss_national
Rand Paul: NSA court ruling should spur Obama to stop bulk collection of phone records
"Sen. Rand Paul (R-Ky.) said Monday that a court ruling that the National Security Agency's bulk collection of phone records is illegal validates his calls for privacy. Paul, in an interview with NH1 and The Washington Post here, said the ruling underscores that President Obama can stop the collection at any point. "The ruling justifies what I've said all along. It also sends a message to the president," said Paul, who sued the administration over the program. "The court has now said it's illegal. He should stop it. HE started it by executive order. He can stop it tomorrow if he wanted to." Paul rocketed to prominence for his stance on privacy and has made stopping the government from meddling in the business of ordinary Americans one of the pillars of his campaign. He has said that he would repeal the NSA's collection of bulk phone data on his first day in the Oval Office, should he be elected…"
http://www.washingtonpost.com/blogs/post-politics/wp/2015/05/11/rand-paul-nsa-court-ruling-should-spur-obama-to-stop-bulk-collection-of-phone-records/?wprss=rss_politics
Judgment Day for the U.S. Surveillance State
"When James A. Baker, the Federal Bureau of Investigation's newly appointed general counsel,  met for dinner with Google Executive Chairman Eric Schmidt a couple of months ago, the topic of national security and government surveillance came up. "He was deeply, deeply, deeply frustrated with the U.S. government, with what it's willing to talk about and what it's not willing to talk about" in terms of how it spies on Americans, Baker recalls. He told this anecdote in late April at a cybersecurity conference in New York at Fordham Law's Center on National Security before arriving at his main point: "Government surveillance is not that bad." Schmidt's well-publicized response? "Encrypt everything." Last week saw the first response to the issue by an appeals court outside the country's secretive Foreign Intelligence Surveillance Court: The court ruled that the U.S. government's long-held justification for the National Security Agency's (NSA) bulk collection of Americans' phone records and other data is illegal under the USA Patriot Act…"
http://www.newsweek.com/judgment-day-us-surveillance-state-330761
NSA Data Collection: Necessary, or Unconstitutional?
"Although the Obama administration refuses to say that the attempted massacre by two heavily armed assailants at a "draw Mohammed" contest in Garland, Texas, was an act of terrorism directed by ISIS, there is little doubt this was the case. One of the heavily armed attackers had been in touch through Twitter with jihadists in Australia and Somalia who were associated with ISIS and who had called for attacks on the Garland event. ISIS also seemed to know about the attack in advance and immediately claimed responsibility for it. Pamela Geller, the organizer of the "draw Mohammed" contest, wrote this week that whether ISIS leaders actually directed the attack or only had foreknowledge of it is a distinction without a difference, since ISIS has called for attacks on the United States and published manuals explaining how homegrown Islamist terrorists can construct bombs and kill infidels. The Garland attack was stopped in a matter of seconds — but only because of a heavy police presence assigned to the event and a traffic cop who somehow killed both assailants with his service revolver even though they were wearing body armor. However, this will certainly not be the last attack in the United States by homegrown terrorists inspired or directed by ISIS and al-Qaeda. There may not be heavy security in place the next time ISIS attacks…"
http://www.nationalreview.com/article/418207/nsa-data-collection-necessary-or-unconstitutional-fred-fleitz
House panel closing in on FCC reform vote
"A House panel is readying the first votes on process reform at the Federal Communications Commission since the agency approved controversial net neutrality rules earlier this year.  The Energy and Commerce subcommittee on Communications and Technology next week will take up a host of reform bills proposed by both Democrats and Republicans.  GOP leaders on the commission have taken an active role in FCC oversight since the commission approved net neutrality rules that would reclassify broadband Internet access under rules governing traditional telephones. Democrats have said many of the Republican reforms seem to be "political retribution" for the net neutrality vote, which is strongly opposed by Republicans and Internet service providers.  Many of the GOP proposals harken back to the net neutrality debate. Republicans criticized FCC Chairman Tom Wheeler for not releasing the text of the regulations ahead of the vote and for taking weeks after the vote to finally make it public. Wheeler has defended his decisions, saying releasing draft text early would make the process unwieldy. His decision tracked with years of FCC precedent despite the attention surrounding the debate. One of the GOP bills would require the commission to publicly release draft rules ahead of a vote, at the same time commissioners get to see them. Another would force the commission to publish the finalized rules the day they are approved. The third proposal would require the commission to publicly list the actions the FCC takes at the staff level. Wheeler and Democrats voiced concerns about the changes during a hearing late last month. To push back, Democrats released their own set of reforms that would not go the Republican proposals. The committee is slated to hold a hearing on the Democratic proposals on Friday, which subcommittee Chairman Greg Walden (R-Ore.) said make "a lot of sense." The Committee will also debate the draft FCC Process Reform Act, which has won support from Walden, Rep. Adam Kinzinger (R-Ill.) and the subcommittee's ranking Democrat, Rep. Anna Eshoo (D-Calif.). A bill by the same title passed the full House last Congress…"
http://thehill.com/policy/technology/241628-house-panel-closing-in-on-fcc-reform-vote
Rand Paul threatens Patriot Act filibuster
"Sen. Rand Paul (R-Ky.) said in an interview published Monday that he will filibuster a reauthorization of provisions within the Patriot Act. "I'm going to lead the charge in the next couple of weeks as the Patriot Act comes forward," the GOP presidential candidate told the New Hampshire Union Leader. "We will be filibustering. We will be trying to stop it. We are not going to let them run over us. And we are going to demand amendments and we are going to make sure the American people know that some of us at least are opposed to unlawful searches."
On Sunday, Sen. Ron Wyden (D-Ore.) said he would filibuster a short-term extension of the current provisions, which critics say give the government unreasonable surveillance powers. Senate Majority Leader Mitch McConnell (Ky.) has said that he favors a full reauthorization of the measures, but other lawmakers say they would be willing to pass reform legislation. A short-term extension would give lawmakers more time to sort out their differences beyond the current June 1 deadline for renewing the law. A filibuster of the Patriot Act provisions could give Paul more visibility as the presidential campaign ramps up. He lists his opposition to the National Security Agency's surveillance programs on the homepage of his website and sells a "NSA Spy Cam Blocker" in his campaign store. Paul has been behind notable filibusters in the past. He raised his profile in 2013 by filibustering the nomination of CIA Director John Brennan over America's drone program…"
http://thehill.com/policy/technology/241635-rand-paul-threatens-patriot-act-filibuster
MITCH MCCONNELL: BARACK AND I ARE THE NEW 'ODD COUPLE' – HE SENDS ME NOTES
"Republican Senate Majority Leader Sen. Mitch McConnell (R-KY) 54% boasted that he and President Obama are the new "odd couple" in Washington D.C., thanks to his ability to work closely with the president. During a speech at the Edward M. Kennedy Institute in Boston, McConnell boasted that, like Kennedy and Utah Senator Sen. Orrin Hatch (R-UT)54%
, he and Obama were a political "odd couple." "I think Sen. Mitch McConnell (R-KY)54%
 and Barack Obama may have them outdone," he said, according to the Associated Press. McConnell also boasted that he was receiving "handwritten notes" from the president as a result of their new friendship. "I had to warn reporters not to faint last week before offering the president some praise on trade," he said. "I'm even getting handwritten notes from the president these days. He sent one the other day to thank me for supporting the nomination of Loretta Lynch." McConnell argued that he is a "realist" about the things that can be accomplished under Obama, arguing that it was important to work "over the the objections of his own party" to get things done. "We've both chosen to put policy before party," he said. "That's how politics should be conducted, in my view."…"
http://www.breitbart.com/big-government/2015/05/11/mitch-mcconnell-barack-and-i-are-the-new-odd-couple-he-sends-me-notes/
HILLARY CLINTON EMAIL CASE REOPENED BY FEDERAL JUDGE
"Breitbart News Senior Editor-at-Large Peter Schweizer's new book, Clinton Cash, calls into question and makes bombshell allegations about the financial practices of the Clinton Foundation. From Stephen Dinan writing at the Washington Times: A federal judge has reopened an open-records case trying to pry loose some of former Secretary of State Hillary Rodham Clinton's emails, marking the first time a court has taken action on the email scandal. Judge Reggie B. Walton agreed Friday to a joint request by the State Department and Judicial Watch, which sued in 2012 to get a look at some of Mrs. Clinton's documents concerning a public relations push. Both sides agreed that the revelation that Mrs. Clinton had kept her own email server separate from the government, and exclusively used her own email account created on that server, meant that she had shielded her messages from valid open-records requests…"
http://www.breitbart.com/big-government/2015/05/11/hillary-clinton-email-case-reopened-by-federal-judge/
Federal court makes first move in Clinton email scandal
"A federal court took action on the scandal surrounding Hillary Clinton's private email use for the first time Friday when it demanded the State Department review emails Clinton submitted late last year to determine if the batch contained any that should have been released in a 2012 case. Judge Reggie Walton of the U.S. District Court for the District of Columbia ordered the State Department to reopen a Freedom of Information Act lawsuit that had been closed in November 2014 after the agency claimed it had found no records related to the request made by transparency nonprofit Judicial Watch. Judicial Watch first filed the open records request in September 2012, seeking documents related to a taxpayer-funded advertisement that ran on Pakistani airwaves…"
http://www.washingtonexaminer.com/federal-court-makes-first-move-in-clinton-email-scandal/article/2564303
Trey Gowdy: Obama administration obstructing Benghazi probe
"A special House panel investigating the Sept. 11, 2012, terrorist attacks on the U.S. consulate in Benghazi, Libya, has uncovered tens of thousands of new documents, but is still facing "obstacles" from the Obama administration, an interim report issued Monday said. An "Interim Progress Update" was released Monday revealing the investigation "has uncovered new witnesses, new documents, new facts and will result in the most detailed and complete accounting of what happened in Benghazi." And it reported that the panel in June will interview former Secretary of State Leon Panetta, Joint Chiefs of Staff Chairman Martin Dempsey and retired General Carter Ham, who was in charge of U.S. troops in Libya at the time of the attack. The attack killed U.S. Ambassador Chris Stevens and three other Americans and has prompted questions about the role of then-Secretary of State Hillary Clinton…."
http://www.washingtonexaminer.com/trey-gowdy-white-house-is-obstructing-benghazi-probe/article/2564329
Obama's Crackdown on Dissent Has Made Conservatives a Little Paranoid — and Rightly So
"The year is 2023, and President Ted Cruz is ending the second of his contentious terms in the Oval Office. While his policies have been controversial — for example, undoing major social legislation (Obamacare) without a single Democratic vote — his administration's continual expressions of hostility toward dissent have finally proved intolerable to millions of Americans. Liberal grievances date back to 2017, the first year of Cruz's administration, when his Department of Homeland Security issued a report declaring that fears about economic stagnation and inequality combined with liberal hatred of a conservative Latino could foster left-wing extremism. Specifically, failure to achieve comprehensive immigration reform could lead to violence. According to DHS, left-wing "extremist groups' frustration over a perceived lack of government action on illegal immigration has the potential to incite individuals or small groups toward violence." And since it was known even during the Obama administration that returning vets were having trouble integrating into their communities but were instead "ready to do battle," the Cruz administration feared that left-wing extremists would find willing recruits in the ranks of former soldiers: Left-wing extremists "will attempt to recruit and radicalize returning veterans in order to exploit their skills and knowledge derived from military training and combat." Facing a firestorm of criticism from liberal activists who reminded the administration that "dissent is the highest form of patriotism," DHS Secretary Allen West stood firm: In his statement Wednesday, West defended the report, which says "left-wing extremism" may include groups demanding immigration reform and amnesty, as merely one among several threat assessments. But he agreed to meet with the head of La Raza, who had expressed anger over the report, when he returns to Washington next week from a tour of the U.S.-Mexico border…."
http://www.nationalreview.com/article/418221/obamas-crackdown-dissent-has-made-conservatives-little-paranoid-and-rightly-so-david
Mike Huckabee's Message Is As Formidable As Jeb Bush's Money
Republicans have become a more blue-collar, populist party. That should give the former Arkansas governor a chance to make his mark in the presidential campaign.
"If you listen to the rhetoric from the GOP elite in Washington, Republicans view immigration as an unquestioned asset, support free trade agreements, and believe entitlement reform is necessary to get the country's fiscal house in order. But those reformist positions embraced by party leaders threaten to alienate a significant constituency within the Republican party, one that has been growing in recent years. That populist faction of the party—call it the Huckabee wing—is one that Republicans are overlooking at their own peril. Indeed, what's most notable about Mike Huckabee's presidential launch is that he hasn't bought into any of the conventional GOP positions on those issues—and instead is using his populist bona fides as a weapon to separate himself from the opposition. He slammed free trade agreements for reducing the cost of wages, saying he'd "like to think the U.S. government would stand up for the U.S. workers rather than let them take it in the backside." In his kickoff speech, he pledged to prevent politicians from rolling back popular Social Security and Medicare benefits. After Clinton's embrace of liberalized immigration policies, Huckabee called her "absolutely wrong" and emphasized his tough stance on border security. And the overall anti-Washington tenor of his message—even calling on candidates who hold public office to resign their seats to run for president—suggest that he'll be a force to be reckoned with in the GOP nomination fight. It's this heterodoxy that drives fiscal conservatives, such as the Club for Growth, batty. The Club has taken the unusual step to spend $100,000 in Iowa and South Carolina to blast Huckabee over his record raising taxes in Arkansas. And many Republicans dismiss his chances of contending in a crowded Republican field, citing his financial disadvantages and smaller campaign organization…"
http://www.nationaljournal.com/against-the-grain/mike-huckabee-s-message-is-as-formidable-as-jeb-bush-s-money-20150507
Reuters: Clinton Foundation still not disclosing full picture of foreign-govt funding
http://hotair.com/archives/2015/05/11/reuters-clinton-foundation-still-not-disclosing-full-picture-of-foreign-govt-funding/
5 'CLINTON CASH' REVELATIONS THAT HAVE LEFTISTS STEAMING
"Breitbart Senior Editor-at-Large Peter Schweizer's Clinton Cash has the Hillary Clinton campaign so riled up that they have now posted an entire webpage attempting to debunk claims in the book via obfuscation and misdirection. Thus far, the so-called Vast Right Wing Conspiracy has apparently hijacked The New York Times, The Washington Post, and other leftist outlets, all of whom are tracking the claims Schweizer makes. But it's not just the nouveau VRWC concerned about corruption in the Clinton camp. The entire left should be furious with the Clintons – not merely over their corruption, which the left routinely excuses, but over their capitulation to some of the worst human rights abusers and environmental exploiters on the planet. Here are the top five new Clinton Cash revelations that should spark ire between Hillary Clinton and her leftist base:.."
http://www.breitbart.com/big-government/2015/05/11/5-clinton-cash-revelations-that-have-leftists-steaming/
CHINESE GOVERNMENT PAID BILL CLINTON LUCRATIVE SPEAKING FEE AS SEC. STATE HILLARY MADE 'ASIA PIVOT'
http://www.breitbart.com/national-security/2015/05/11/chinese-govt-paid-bill-clinton-lucrative-speaking-fee-as-sec-state-hillary-made-asia-pivot/
Battleground poll: 6 in 10 'would not consider' Bush, Biden for president
"Americans are not happy with any of their potential 2016 presidential choices, especially Republican Jeb Bush and Democrat Joe Biden who majorities "would not consider," according to the latest George Washington University Battleground Poll out Monday. And just as bad, according to the 1,000 registered voters polled by Republican Ed Goeas of the Tarrance Group and Democrat Celinda Lake of Lake Research Partners, was the finding that Americans are pessimistic about the future of the nation…"
http://www.washingtonexaminer.com/battleground-poll-6-in-10-would-not-consider-bush-biden-for-president/article/2564278?custom_click=rss
Tea Party sets sights on White House
"The Tea Party movement, a product of opposition to President Obama, is set to be a major force in choosing the president who succeeds him. Though less organized and visible than in their earlier days, Tea Party-leaning Republicans now see a nominating process chock-full of presidential hopefuls they helped boost to prominence. "I think the Tea Party is going to decide who the next president of the United States is," says Taylor Budowich, executive director of the Tea Party Express. The Republican candidates announcing campaigns echo the rhetoric and priorities of the once-fringe faction. But winning the presidency poses challenges: A movement that defined itself as what it opposed must now agree on policy proposals. And in order to cobble together 270 electoral votes to capture the White House, a Tea Party-backed GOP nominee would have to appeal to more than just conservative primary voters. Many of the declared contenders for the Republican nomination owe their present jobs to Tea Party enthusiasm, including Rand Paul and Marco Rubio, who were elected to the Senate in 2010, and Ted Cruz, elected in 2012. Ben Carson, the retired neurosurgeon who declared Monday, is also a Tea Party favorite. Conservative activists started holding "Tea Party" protests in 2009 to vent outrage over federal stimulus spending, the Wall Street bailout and rising national debt. The movement quickly had an electoral impact, culminating in the 2010 midterm elections when the GOP captured the House…."
http://www.usatoday.com/story/news/politics/elections/2015/05/11/tea-party-2016-presidential-election/70884260/
White House, Pentagon reject report claiming gov't lied about bin Laden raid
"The White House and Pentagon on Monday adamantly rejected a report claiming the Obama administration lied about multiple aspects of the Usama bin Laden raid.  Journalist Seymour Hersh made the allegations in a lengthy article for the London Review of Books. Among other charges, Hersh wrote that top Pakistani military leaders were informed of the U.S. mission in advance and helped facilitate it, despite repeated claims to the contrary.  Pentagon spokesman Col. Steve Warren pushed back on the story, in a briefing with reporters.  "This article appears to be largely a fabrication," Warren said. Of the claim that Pakistan was involved in advance of the raid, Warren said: "It was a unilateral action." White House Press Secretary Josh Earnest also said he's not aware of any facts being withheld. "The Obama White House is not the only one to observe that the story is riddled with inaccuracies and outright falsehoods," Earnest said, citing recent criticism from other observers. "No one here is particularly concerned about it."  Hersh, an investigative journalist who helped break the story about abuses at the U.S.-run Abu Ghraib prison in Iraq, contradicted several parts of the Obama administration narrative about the bin Laden mission in his latest report, citing unnamed sources.  The article asserted that Pakistan's army chief of staff and director-general of the Inter-Services Intelligence agency knew about the 2011 raid in advance and even helped ensure safe passage for the U.S. helicopters carrying Navy SEALs. The article also claimed bin Laden was effectively an ISI prisoner in Abbottabad — according to one source, used as leverage against the Taliban and Al Qaeda — but that an ex-Pakistani intelligence officer spilled the secret in exchange for U.S. reward money…"
http://www.foxnews.com/politics/2015/05/11/white-house-pentagon-reject-report-claiming-govt-lied-about-bin-laden-raid/
White House Denies Report That Pakistan Helped in Bin Laden Hit
Journalist Seymour Hersh's article says Pakistan cooperated with the U.S. in carrying out the deadly raid
"The White House on Monday dismissed as "baseless" new allegations that the Obama administration lied about the 2011 military raid in Pakistan that killed al Qaeda leader Osama bin Laden. In a lengthy London Review of Books piece released on Sunday, Pulitzer Prize-winning journalist Seymour Hersh alleged that the U.S. had created a false narrative about central elements of the story. Contrary to what the White House…"
http://www.wsj.com/articles/white-house-denies-report-that-pakistan-helped-in-bin-laden-hit-1431363009?mod=fox_australian
White House calls bin Laden article 'outright falsehoods'
"The White House is dismissing as untrue an article alleging that President Barack Obama misled the public about how the U.S. killed Osama bin Laden. Spokesman Josh Earnest says journalist Seymour Hersh's piece in the London Review of Books is "riddled with inaccuracies and outright falsehoods." Earnest noted former CIA deputy director Michael Morell's reaction to the article — that he stopped reading because every sentence was wrong. Hersh attributes his information to a retired general of the Pakistani intelligence service and several unidentified sources in the U.S. and Pakistan. He says bin Laden was secretly kept as a prisoner by the Pakistanis and that they helped the U.S. stage the raid on his compound. The Obama administration says the Pakistanis didn't know about the raid in advance…"
http://cnsnews.com/news/article/white-house-calls-bin-laden-article-outright-falsehoods
White House calls Seymour Hersh story about Osama bin Laden raid 'baseless'
https://www.yahoo.com/politics/white-house-calls-seymour-hersh-story-about-osama-118704190246.html
Senate treaty power no more
"The Senate is systematically ceding its constitutional power to ratify treaties by a two-thirds majority. In a 98 to 1 vote, the Senate voted for legislation that will allow a deal that effectively could end economic sanctions against Iran and allow Tehran to acquire nuclear weapons with which to threaten the region and U.S. national security. Oh sure, members will pretend they are gaining a say in "overseeing" the deal. For example, here was a statement from Sen. Ted Cruz (R-Texas): "Ultimately, I voted yes on final passage because it may delay, slightly, President Obama's ability to lift the Iran sanctions and it ensures we will have a Congressional debate on the merits of the Iran deal." It won't delay anything. And the "debate" allowed for will not subject Obama's deal to a two-thirds Senate ratification — it does the opposite. Meaning, to block the treaty will require a two-thirds vote when, originally, it would have required a two-thirds vote to ratify the treaty. All the bill allows is for Congress to block Obama's Iran treaty, but only if Obama signs the bill and, in the process, rejects his own negotiations. Why would he do that? Obama would veto such legislation. In the mean time, 150 House Democrats have already signaled they will be voting to sustain any such presidential veto. This, just a short month after Senate Republicans wrote a letter to the mullahs in Tehran that it is the Senate, not the president, who approves treaties. The sole no vote was Sen. Tom Cotton (R-Ark.), who had penned that letter. "The continued evisceration of the treaty advice and consent process by this Senate is particularly alarming as this vote creates a clear pathway for Iran to achieve its nuclear dream. I expected better," said Americans for Limited Government President Rick Manning.
He added, "At least Tom Cotton did not bow to the pressure to sanction Obama's ill-founded policies." Now, this week, the Senate will take up fast track legislation authorizing the president to negotiate the Trans-Pacific Partnership between the U.S. and Australia, Brunei Darussalam, Canada, Chile, Japan, Malaysia, Mexico, New Zealand, Peru, Singapore, and Vietnam.
Like the Iran deal, it will never be submitted to the Senate for two-thirds majority treaty ratification. Instead, Congress will expedite its process by allowing simple majority votes in both houses to ratify it. A so-called executive-legislative branch agreement — never authorized under the Constitution — it is a pure fabrication of the modern administrative state begun in 1974…"
http://netrightdaily.com/2015/05/senate-treaty-power-no-more/
Rulers of most Gulf nations to miss US summit, administration denies 'snub'
"The White House was scrambling Monday to put a positive face on an upcoming summit of Persian Gulf states after learning leaders from four of the six invited nations are expected to skip.  While those nations are still sending representatives to the summit being hosted by President Obama later this week at Camp David, the absence of crucial heads of state — notably, Saudi Arabia's new king — could present an awkward situation for the administration. But State Department spokeswoman Marie Harf rejected the notion this was a "snub," and White House Press Secretary Josh Earnest likewise said the administration is "confident" that Saudi Arabia and other nations will be "ably represented" at the summit. Earnest confirmed Monday that Saudi King Salman would no longer attend, noting the king originally had accepted the invitation. But Earnest stressed that Saudi Arabia did not express any concerns to the U.S. before or after the Saudi king's change in travel plans. Earnest said the feedback the U.S. has had from Saudi Arabia has been "positive," and as for speculation that Riyadh might have been trying to send a message to the Obama administration with the change, Earnest said: "If so, that message is not received." Saudi Arabia cited the situation in Yemen for the change. In a statement Sunday, Saudi Foreign Minister Adel al-Jubeir said Thursday's summit coincides with a humanitarian cease-fire in Yemen, where a Saudi-led coalition is fighting Shiite rebels known as Houthis. He said Crown Prince Mohammed bin Nayef, who is also interior minister, would lead the Saudi delegation and the king's son, Deputy Crown Prince Mohammed bin Salman, who is defense minister, will also attend — and the king would not…"
http://www.foxnews.com/politics/2015/05/11/saudi-king-salman-to-miss-gulf-nation-summit-in-us/
CBS: "Now Only Two Of The Six Monarchs Invited To Meet With Obama" Will Be Coming To Camp David
http://www.realclearpolitics.com/video/2015/05/11/cbs_now_only_two_of_the_six_monarchs_invited_to_meet_with_obama_will_be.html
IT'S 'COMPLICATED' – WHITE HOUSE DEFENDS JOHN KERRY TRIP TO VISIT RUSSIA'S PUTIN
http://www.breitbart.com/big-government/2015/05/11/its-complicated-white-house-defends-john-kerry-trip-to-visit-russias-putin/