News Briefing for Tuesday, March 31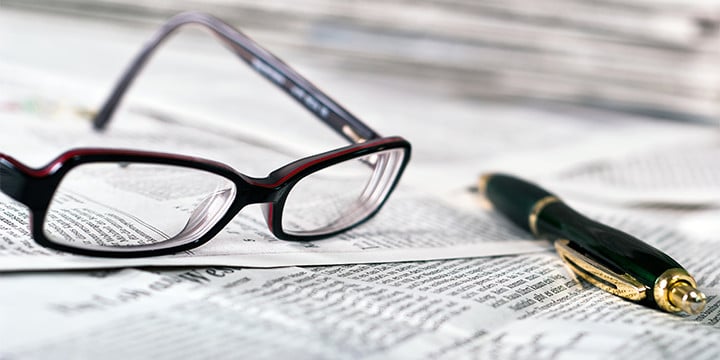 HEALTHCARE:
House Tea Party leader signs up for ObamaCare
"One of ObamaCare's staunchest foes in Congress acknowledged for the first time that he has purchased insurance at HealthCare.gov. "For the record, I am on ObamaCare. Yee-hah!" Rep. Tim Huelskamp (R-Kan.) said during a town-hall meeting on Thursday.
"My wife complains about it all the time," he said, according to the Clay Center Dispatch.
The disclosure from the chairman of the House GOP's Tea Party Caucus comes just days after another firebrand conservative, Sen. Ted Cruz (R-Texas), admitted that he was planning to enroll in insurance through ObamaCare…"
http://thehill.com/policy/healthcare/237337-house-tea-party-leader-signed-up-for-obamacare
Obamacare Promises Tax-Season Surprises
If you have health coverage through an exchange established under the Affordable Care Act, expect the unexpected.
"Taxes are unpopular. Obamacare is contentious. And the two in tandem promise to make for a political maelstrom, especially come April—when taxes are due and last-minute filers start to see their results. This year's deadline, however, is likely to be especially contentious. Last year, 2014—whose tax bills are now coming due—saw the implementation of the individual mandate, the part of the Affordable Care Act that (generally) requires people to have health insurance or pay a penalty. With added unfamiliarity to an already complex process, filers whose returns are affected by Obamacare may be in for unexpected results, whether a surprise bill or a surprise refund. As with any event associated with the health care law, rival spin machines will go into full effect, with Republicans highlighting horror stories while Democrats spotlight the law's biggest beneficiaries. But the real-life impacts of the law are far more nuanced. Indeed, despite all talk of how much Obamacare would cost taxpayers, the reality is that a large percentage of the uninsured are exempt from penalties…."
http://www.nationaljournal.com/health-care/obamacare-taxes-surprises-20150329
Obamacare Subsidies Are Giving Millions of Americans a Tax Headache
"Tax time has always been an ordeal for many Americans, with a host of complex tax law provisions forcing you to know the ins and outs of various tax breaks in order to make sure you pay as little as possible to the IRS. With the advent of the Patient Protection & Affordable Care Act, better known as Obamacare, tax time just got a whole lot more complicated — and for millions of Americans, it'll also bring some unwelcome news in the form of a lower tax refund or a higher tax bill. The reason why many people are getting an extra tax headache this year stems from the subsidies that Obamacare provided to some of its participants. Specifically, the fact that Obamacare calculated those subsidies early in the year left them vulnerable to revision later in the year, and what a recent study from the Kaiser Family Foundation found is that the government's assumption that income levels would remain relatively similar from year to year has turned out to be incorrect. The big problem for Obamacare at tax time: advance premium tax credits. The challenge that Obamacare faced was getting people to enroll in the program who couldn't afford to pay the full amount of their premiums. The law provided for subsidies for those who earned between 100%-400% of the federal poverty level, with the exact credit amount tailored to ensure that participants would pay a set maximum out-of-pocket amount on insurance based on a sliding percentage of their income. Technically, the subsidy took the form of a premium tax credit. But because policymakers knew that many people couldn't afford to pay premiums now and wait until the following April to claim the premium tax credit on their returns, the law allowed eligible enrollees to take advance payments on the credit. Specifically, the law let people estimate their 2014 income in advance using a combination of documentation, including their most recent 2012 or 2013 tax return as well as paystubs or other proof of income…"
http://www.fool.com/how-to-invest/personal-finance/taxes/2015/03/29/obamacare-subsidies-are-giving-millions-of-america.aspx
Obamacare Enrollment Split: Subsidies vs. No Subsidies
"Two reports released in the past week demonstrate a potential bifurcation in state insurance exchanges: The insurance marketplaces appear to be attracting a disproportionate share of low-income individuals who qualify for generous federal subsidies, while middle- and higher-income filers have generally eschewed the exchanges. On Wednesday, the consulting firm Avalere Health released an analysis of exchange enrollment. As of the end of the 2015 open-enrollment season, Avalere found the exchanges had enrolled 76% of eligible individuals with incomes between 100% and 150% of the federal poverty level—between $24,250 and $36,375 for a family of four. But for all income categories above 150% of poverty, exchanges have enrolled fewer than half of eligible individuals—and those percentages decline further as income rises. For instance, only 16% of individuals with incomes between three and four times poverty have enrolled in exchanges, and among those with incomes above four times poverty—who aren't eligible for insurance subsidies—only 2% signed up. The Avalere results closely mirror other data analyzed by the Government Accountability Office in a study released last Monday. GAO noted that three prior surveys covering 2014 enrollment—from Gallup, the Commonwealth Fund, and the Urban Institute—found statistically insignificant differences in the uninsured rate among those with incomes above four times poverty, a group that doesn't qualify for the new insurance subsidies. The GAO report provided one possible reason for the lack of enrollment among individuals not eligible for federal insurance subsidies. In 2014, premiums remained unaffordable—costing more than 8% of income—across much of the country for a 60-year-old making five times poverty. These individuals earned too much to qualify for subsidies, but too little to afford the insurance premiums for exchange policies. The GAO data confirm my July analysis, in which I wrote: "Those who do not qualify for federal subsidies appear to find exchange coverage anything but affordable." Other findings echo the strong link between subsidies and coverage. The Commonwealth Fund's study last summer noted that among those with incomes between 250% and 399% of poverty, the uninsured rate had not changed appreciably. These individuals don't qualify for the additional federal assistance with cost-sharing—deductibles, co-payments, and co-insurance—provided to those with incomes below 250% of the federal poverty level. Prior studies have demonstrated that some of these individuals won't qualify for premium subsidies at all, based on their age, income, and premium levels in their state. The overall picture presented is one of a bifurcated, or even trifurcated, system of health insurance. Individuals who qualify for very rich insurance subsidies or Medicaid have signed up for coverage, while those who qualify for small or no subsidies have not. It raises two obvious questions: Whether and how the exchanges can succeed long-term with an enrollment profile heavily weighted towards subsidy-eligible individuals—and whether an insurance market segregated by income was what Obamacare's creators originally had in mind…"
http://blogs.wsj.com/washwire/2015/03/30/obamacare-enrollment-split-subsidies-vs-no-subsidies/
IRS won't penalize people for failing to say they have health insurance on tax form
"For the first time, a majority of taxpayers will have to check a box on their tax return attesting they have health insurance either through their job or Medicare or Medicaid. But what happens if they miss it, which can easily happen on the complex form? The Internal Revenue Service told the Washington Examiner it will not penalize anyone who has insurance but neglected to check the box. However, a taxpayer may be asked by the agency if they have health insurance if their return is flagged during a routine check. "The IRS routinely follows-up on the accuracy and completeness of tax returns, and in this situation, taxpayers should be prepared to respond to correspondence," said Ubon Mendie, a spokesman for the IRS. He added that taxpayers who already filed their returns don't need to amend the returns solely to indicate they neglected to check the box…"
http://www.washingtonexaminer.com/irs-wont-penalize-people-for-failing-to-say-they-have-health-insurance-on-tax-form/article/2562280?custom_click=rss
Arizona voters don't want state-run Obamacare exchange
"Voters in Arizona voters and the 33 other states with a federally run health insurance exchange don't want the added costs and business mandates that come with a state-run exchange, according to a poll released by the Foundation for Government Accountability. This poll was conducted to get a pulse on how voters would react if the U.S. Supreme Court rules in the King vs. Burwell case that taxpayer-funded Obamacare subsidies for enrollees in federally run health insurance exchanges — including Arizona — are illegal. "Obamacare is a federally mandated national disaster, and voters don't want to pay for more of it in their states if the Supreme Court guts Obamacare's subsidies scheme," said FGA CEO Tarren Bragdon. "They want action from Washington to clean up its own mess, and they want health care fixes that help everyone, not just people getting subsidies."…"
http://www.bizjournals.com/phoenix/blog/health-care-daily/2015/03/arizona-voters-dont-want-state-run-obamacare.html
Supreme Court declines to hear ObamaCare 'death panel' challenge
"The Supreme Court on Monday declined to hear a challenge to ObamaCare that argued a cost-cutting board set up by the law was unconstitutional. The case dealt with the law's Independent Payment Advisory Board (IPAB), which critics of ObamaCare have labeled a "death panel." The board is charged with recommending ways to cut Medicare spending if it rises above a certain threshold. As is customary, the court did not give a reason for its decision. The Goldwater Institute, which brought the case, Coons v. Lew, argued the board violates the constitutional principle that Congress cannot delegate its power to another body. A federal district court ruled that the board does not violate the Constitution, and an appeals court later dismissed the case as being "unripe," meaning that there is no practical harm at stake because the board does not yet exist. The Supreme Court is now declining to reconsider that decision. It takes the vote of at least four justices to hear a case. In December, 25 Republican lawmakers backed the suit with an amicus brief in the court. "As a physician with more than 30 years of experience, I find the ability of this board to intervene in the relationship doctors have with their patients alarming," Rep. Phil Roe (R-Tenn.) said at a press conference at the time. "I have serious concerns that this unelected, unaccountable bureaucracy could have a devastating impact on seniors' access to care, and I hope the court will hear this case." The board is banned by law from recommending changes that would ration care or require seniors to pay a higher share of costs, with reforms intended to focus on efficiency in Medicare's payment system. In 2013, Speaker John Boehner (R-Ohio) and Senate Republican Leader Mitch McConnell (Ky.) wrote to President Obama saying they refused to recommend appointments to the board. The law requires that the president consult with those leaders on appointments.  "Because the law will give IPAB's 15 unelected, unaccountable individuals the ability to deny seniors access to innovative care, we respectfully decline to recommend appointments," they wrote. Obama has not nominated anyone to the board. Nominees also require Senate confirmation, which would set off a battle in Congress."
http://thehill.com/policy/healthcare/237358-supreme-court-declines-to-hear-another-obamacare-challenge
Supreme Court Won't Hear Obamacare Medicare Cuts Lawsuit
"The Supreme Court decided Monday not to take up a case against an Obamacare panel often referred to as a "death panel," an advisory board charged with cutting Medicare costs, falling back on a lower court's decision that the challenge was premature. The Court will not hear Coons v. Lew, a case brought by the conservative Goldwater Institute which in part challenges the constitutionality of the Independent Payment Advisory Board. But the merits of the case haven't yet been decided — the decision is a sign that challenges to the panel are "premature" because it's not yet in action. While a district court initially upheld IPAB's constitutionality, the Ninth Circuit Court of Appeals ruled in 2014 that the challenge was "unripe" and vacated the district court's decision to uphold it. The Supreme Court's decision on Monday not to take up the appeal to the Ninth Circuit's ruling will allow the board to take action in the future, but the door is still open to further court challenges once IPAB is assembled. Another one of the most contentious parts of Obamacare, IPAB is a fifteen-member panel created to control Medicare costs. What would seem to be a mundane panel became infamous after being deemed a "death panel" by some Republicans. But IPAB hasn't yet been assembled. It will take action when the annual increase in Medicare costs is growing faster than overall price growth and medical price growth. Only then can IPAB act to control costs — typically through cutting payments to doctors and hospitals. That power has led to vehement opposition from Republicans, who argue that lowering payments will keep doctors from accepting Medicare payments, effectively making it more difficult for Medicare customers to access care. "Although it is prohibited from "rationing," that term is nowhere defined in the Affordable Care Act," then-Senator Tom Coburn and Rep. Phil Roe wrote in support of the lawsuit in The Wall Street Journal in December. "Hence IPAB can control costs by lowering physician reimbursements — thus driving more doctors away from treating Medicare patients — or by reducing the services eligible or reimbursement. In other words, by rationing care."
http://dailycaller.com/2015/03/30/supreme-court-wont-hear-obamacare-medicare-cuts-lawsuit/
UnitedHealth bulks up for prescription drug cost battle
"The nation's largest health insurer, UnitedHealth, will muscle up for its fight against rising prescription drug costs by spending more than $12 billion to buy pharmacy benefits manager Catamaran Corp. Pharmacy benefits managers, or PBMs, help negotiate the prices that customers pay for prescription drugs. They are seen as a key component in the push to contain soaring costs from specialty drugs, complex medicines that can represent treatment breakthroughs but often at a much higher price than other drugs. Rising costs from these drugs are expected to affect more patients as use of the treatments grows and coverage for them shrinks. UnitedHealth and Catamaran said Monday that their deal will combine businesses that have "distinctive, rapidly growing specialty pharmacy services" for a segment of the market that is expected to quadruple from an estimated $100 billion in revenues last year to possibly $400 billion by 2020. Specialty drugs treat certain forms of cancer, multiple sclerosis and hepatitis C, among other conditions. They have always been pricey but confined to relatively small patient populations. That's changing, due in part to some newer hepatitis C treatments that could be used by millions of patients. Nearly 32 cents of every dollar spent on prescriptions now goes toward a specialty drug, according to the nation's largest pharmacy benefits manager, Express Scripts Holding Co. That's up from 12 cents of every dollar spent in 2009…"
http://www.washingtontimes.com/news/2015/mar/30/unitedhealth-to-buy-pharmacy-benefits-manager-cata/?utm_source=RSS_Feed&utm_medium=RSS
New hepatitis C drugs cost government $4.5B
"The federal government spent a whopping $4.5 billion on costly new drugs to cure hepatitis C among Medicare patients last year, a steep price that is likely to keep growing, federal records show. Spending on the super-selling drugs, which can cost $1,000 a day, increased more than 15 times compared to the previous year, according to a report Monday by ProPublica. The treatments are covered under Medicare's nine-year-old prescription drug program, known as Part D. The brunt of the costs will be shouldered by taxpayers, though patients also pay a monthly premium. The government also spent about $1.2 billion on the new drugs for Medicaid patients in the first nine months of 2014, with some data still unavailable…"
http://thehill.com/policy/healthcare/237335-new-hepatitis-c-drugs-cost-medicare-45b-last-year
VA inspector general investigating Philadelphia official's relocation bonus
"The Department of Veterans Affairs' Office of Inspector General is investigating the nearly $300,000 relocation bonus paid to a senior VA official when she was transferred from Washington to lead the Philadelphia regional office last year. In a letter to House Veterans Affairs Chairman Jeff Miller, Deputy Inspector General Richard Griffin said his office is "reviewing the documentation" of the $288,206 in payments to Philadelphia VA Director Diana Rubens. She received about $250,000 more than than the average relocation expense normally paid to VA officials. Mr. Miller, Florida Republican, asked for an investigation earlier this month. There are also questions being raised about the sale of Ms. Rubens' house in Alexandria, Virginia, last year to facilitate her move. According to property records, she sold it in July 2014 for $770,000. But in February, the 2,700-square-foot house was sold again for $692,500 — at a time when real estate prices in the region are rising. The VA said its payments to Ms. Rubens were appropriate. "Ms. Rubens is one of [the agency's] most experienced and highly skilled senior leaders, having led the operations of VBA's entire field organization for many years," the VA said in a statement. "In filling the position of the director of the Philadelphia Regional Office, VA recognized that its very best leader was needed to address the complex challenges and issues faced by the office and its employees."…"
http://www.washingtontimes.com/news/2015/mar/30/va-inspector-general-investigating-philadelphia-di/?utm_source=RSS_Feed&utm_medium=RSS
White House picks experts to shape plans for national research study
"The National Institute of Health has tapped more than a dozen top doctors, researchers and business leaders to help steer President Obama's $200 million plan to modernize the U.S. medical system, starting with a volunteer study of 1 million people. The working group will be led by Dr. Kathy Hudson, an official within the NIH's science and outreach office, Dr. Richard Lifton, who chairs the genetics department at the Yale University School of Medicine, and Bray Patrick-Lake, who leads a clinical trials initiative at Duke University. It will also include the CEO of the Gates Foundation and the director of life sciences for Google X, according to a release late Monday. The NIH group will deliver its first report in September 2015 focusing on the White House's goal of creating an unprecedented 1 million person volunteer study…"
http://thehill.com/policy/healthcare/237423-white-house-picks-experts-to-shape-plans-for-national-research-study
IMMIGRATION:
U.S. signed agreement with Mexico to teach immigrants to unionize
"The federal government has signed agreements with three foreign countries — Mexico, Ecuador and the Philippines — to establish outreach programs to teach immigrants their rights to engage in labor organizing in the U.S. The agreements do not distinguish between those who entered legally or illegally. They are part of a broader effort by the National Labor Relations Board to get immigrants involved in union activism. The five-member board is the agency that enforces the National Labor Relations Act, the main federal law covering unions. In 2013, Lafe Solomon, the board's then-acting general counsel, signed a "memorandum of understanding" with Mexico's U.S. ambassador. The current general counsel, Richard Griffin, signed additional agreements with the ambassadors of Ecuador and the Philippines last year. "Those are the only countries that the NLRB has MOUs with," said spokeswoman Jessica Kahanek. The agreements are substantially similar, with several sections repeated verbatim in each one. All three documents state that the No. 1 outreach goal is "to educate those who may not be aware of the Act, including those employees just entering the work force, by providing information designed to clearly inform [that nation's] workers in the United States of America their rights under the Act and to develop ways of communicating such information (e.g., via print and electronic media, electronic assistance tools, mobile device applications, and links to the NLRB's web site from the [country's] web sites) to the … workers residing in the United States of America and their employers."
http://www.washingtonexaminer.com/u.s.-signed-agreement-with-mexico-to-teach-immigrants-to-unionize/article/2562215?custom_click=rss
US files appeal of judge's hold on immigration action
"The Justice Department urged a federal appeals court Monday to reverse a hold a judge placed on President Barack Obama's immigration executive action. The 69-page brief was filed with the 5th U.S. Circuit Court of Appeals ahead of arguments scheduled for next month.
Lawyers for the federal government are challenging a preliminary injunction issued in February by a federal judge in Brownsville, Texas. That decision placed on hold an executive action that could spare from deportation as many as 5 million people who are in the U.S. illegally. Justice Department lawyers say in the new court filing that the federal government has unique authority to enforce the nation's immigration laws and to use its limited resources to exercise discretion during the deportation process, including by deferring removal of certain groups of immigrants, such as those who do not pose a public safety threat. The executive action was challenged by a coalition of 26 states, led by Texas, who argued that the move was unconstitutional. The states have said they will suffer irreversible economic harm if the injunction is lifted. But the Justice Department says the states have failed to show exactly how they would be negatively affected by the executive action. A court hearing has been set for April 17. The other states seeking to block Obama's orders are Alabama, Arizona, Arkansas, Florida, Georgia, Idaho, Indiana, Kansas, Louisiana, Maine, Michigan, Mississippi, Montana, Nebraska, Nevada, North Carolina, North Dakota, Ohio, Oklahoma, South Carolina, South Dakota, Tennessee, Utah, West Virginia and Wisconsin…"
http://www.washingtontimes.com/news/2015/mar/30/us-files-appeal-of-judges-hold-on-immigration-acti/?utm_source=RSS_Feed&utm_medium=RSS
Justice Department appeals federal judge's hold on Obama's immigration action
http://www.foxnews.com/politics/2015/03/31/justice-department-appeals-federal-judge-hold-on-obama-immigration-action/
PEW RESEARCHER: RATE OF ILLEGAL IMMIGRANT MALES IN WORKFORCE 12 PERCENT HIGHER THAN US-BORN MALES (March 28th)
"An illegal immigrant male residing in the United States  is more likely to be gainfully employed than a male who is a legal immigrant or U.S.-born citizen, a senior demographer at the Pew Research Center think tank told lawmakers. In 2012, the most recent year for which data is available, an estimated 91 percent of illegal immigrant males were in the workforce. This compares to 84 percent of legal immigrant men and 79 percent of U.S.-born males, Pew Research Center demographer Jeffrey Passel wrote in testimony prepared for a March 26 hearing held by the Senate Homeland Security & Government Affairs Committee. Put in a different way, legal and illegal immigrant males had a better chance to be in the workforce than U.S.-born men in 2012…."
http://www.breitbart.com/texas/2015/03/28/hold-think-tank-illegal-immigrant-males-more-likely-to-be-in-workforce-than-legal-immigrants-us-born-men/
TEXAS CATTLE RAISERS: BORDER NOT SECURE, DRUG WAR HURTING BUSINESS
"There are few things that are more American than raising cattle in the great State of Texas. Every year, thousands of cattle raisers from the state and the southwestern US gather for the annual Texas and Southwestern Cattle Raisers Association (TSCRA) convention. I had the privilege presenting during their general session on border security issues, in addition to speaking to several of the ranchers and ranch owners about their border concerns. It seems there is a perception by much of the rest of the country that Texans are a homogenous bunch, made even more so by being part of the tight-knit ranching community. But just like in my home of southern Arizona, every rancher—especially those who live on the border with Mexico—has a different opinion about the threats posed by unsecure borders, drug smugglers, and illegal immigrants. Typically, ranchers on or near the border have more pressing day-to-day security problems on their land, like drug-laden trucks running through their pastures, fence lines being cut and water pipes broken, their homes burglarized, and their vehicles stolen. Some are vehemently anti-illegal immigrant, but others would like to see a compassionate resolution to the immigration reform impasse. Many of the cattle raisers I spoke to have ranches several hours north of the border, but their concerns are just as real. One cattle raiser who has a ranch in central Texas, and did not wish to be named, is concerned about the impact that drug war violence in Mexico is having on his cross-border business. A considerable number of his customers are Mexican citizens, who sometimes find it very difficult to travel to his ranch to look at or purchase cattle, and sometimes even pay for a transaction in a secure manner. And the danger presents itself to Texas ranchers as well. Parts of Mexico are ideal for raising cattle, and US raisers need to make frequent trips to engage in the trade with their Mexican counterparts. Because the locations of some ranches are in areas with high levels of drug cartel activity and violence, the lack of security in these areas often hampers some of these cattle deals that can be quite lucrative for ranches on both sides of the border. While the views about how best to secure the border and the concerns that stem from the border vary among Texas cattle raisers, there is a consensus that the current situation is untenable…."
http://www.breitbart.com/texas/2015/03/30/texas-cattle-raisers-border-not-secure-drug-war-hurting-business/
Crackdown on border 'spotters' proposed
"Sens. John McCain and Jeff Flake are pushing to increase penalties for "spotters" at the border who help move drugs and people into the United States. The legislation from the two Arizona Republicans would impose fines and up to 10 years in prison for people who provide information about law enforcement to help carry out a crime or for people who destroy equipment, such as a camera or fence. That jail time could climb up to 20 years if a "spotter" is carrying a gun when they destroy U.S. equipment, according to the legislation.  "All across southern Arizona, so-called 'spotters' can be seen sitting on mountains directing drug cartels and human traffickers as they attempt to skirt our laws and illegally cross over the U.S.-Mexico border," McCain said in a statement. "Our legislation would help to dismantle a central part of these cartels' communications and logistics networks." The five Republicans in Arizona's House delegation, Reps. Martha McSally, Trent Franks, Paul Gosar, Matt Salmon and David Schweikert, as well as Rep. Kyrsten Sinema (D-Ariz.), are backing a companion bill in the House…"
http://thehill.com/blogs/floor-action/senate/237413-senators-seek-crackdown-on-border-spotters
Immigration activists disillusioned with Obama, Democrats as amnesty afterglow fades
"The heady sense of victory immigrant rights activists had last year after President Obama announced his deportation amnesty has faded in recent weeks as the advocates sense they've lost ground among the very Democratic leaders they were counting on to deliver at the national and state levels. The latest blow came over the weekend in New York, where Gov. Andrew Cuomo has scrapped plans for a state-level Dream Act granting in-state tuition to illegal immigrants as part of the budget — spawning a hunger strike from young illegal immigrants who expected him to come through. Nationally, meanwhile, Mr. Obama is taking fire after his immigration service earlier this month deported a Mennonite pastor with American citizen children who had been living without authorization for years, but who came to agents' attention because of a drunken driving conviction from the 1990s…"
http://www.washingtontimes.com/news/2015/mar/30/immigration-activists-disillusioned-with-obama-dem/?utm_source=RSS_Feed&utm_medium=RSS
The Amnesty Numbers Game
"…Consider a congressional hearing held March 17 by the House Oversight and Government Reform Committee. The purpose was to determine the fiscal impact of President Obama's executive actions on immigration, specifically the granting of work authorization via executive order to millions of illegal immigrants. Witnesses opposed to amnesty presented serious reasons why the president's actions could impose a cost on taxpayers. At every stage of the hearing, however, Democrats responded with dismissive grandstanding and appeals to authority. In his testimony, Steven Camarota of the Center for Immigration Studies pointed out that Americans with low levels of education — immigrant or native — pay far less in taxes than they receive in government benefits. Because illegal immigrants average about a tenth-grade education, any amnesty that makes more means-tested benefits available to them is likely to be costly. The most immediate costs stemming from the president's amnesty would come from the refundable portions of the earned-income tax credit and the additional child credit. My former Heritage Foundation colleague Robert Rector concurred with Camarota, and he added that if amnesty recipients remain in the U.S. long enough to collect Social Security and Medicare benefits, the cost in present-value terms could run into the hundreds of billions of dollars. The precision of such a long-term projection is open for debate, but clearly there is a cost here worthy of our attention. As Camarota noted, amnesty may or may not be a wise policy choice, but Americans should at least be aware of the potential costs. Wait a minute — costs? Perish the thought, said the Democrats on the panel. There cannot be any costs! As evidence that immigration is really a win-win-win proposition, several of the pro-amnesty speakers at the hearing cited a report from the White House Council of Economic Advisers (CEA). Take the opening remarks of Representative Matt Cartwright (D., Pa.): The White House Council of Economic Advisers has conservatively estimated that the executive actions on immigration would raise the level of GDP by 0.5 percent after ten years. . . . [It] would cut federal deficits by $30 billion in ten years, would expand the country's labor force by 200,000 people, and raise average wages for U.S.-born workers. This is misleading for several reasons. The first is the all-too-common conflation of high-skill and low-skill immigration. Although the amnesty portion of the president's executive order gets the attention, the White House also took minor actions related to immigrant entrepreneurs, STEM graduates, and H1-B visa holders. The CEA's conservative estimate of labor-force growth is driven entirely by the high-skill provisions. (Its upper-bound estimate does include a small labor-force effect from the amnesty.) Similarly, the high-skill immigration changes account for roughly three-quarters of the projected GDP growth and wage gains. Why combine the effects of completely different immigration actions? The high-skill provisions are the spoonful of sugar to help the amnesty medicine go down. A second problem is that GDP and labor-force growth do not necessarily reflect benefits to natives. The vast majority of the economic gains from low-skill immigration typically flow to immigrants themselves, not to citizens of the host country. How we weigh the interests of natives versus immigrants is an important philosophical question, but simply touting raw GDP growth disguises the distinction altogether. Third, the deficit reduction cited by Representative Cartwright fizzles when we consider that the CEA's $30 billion estimate is based purely on the economic effects described above, disregarding any changes in benefits received or taxes paid by immigrants. It's really not a budgetary-impact estimate at all. Frankly, it is curious that such an estimate was even included in the report. The authors are clear about what it means, but surely they did not assume that everyone citing the "deficit reduction" from their report would be as careful. The CEA is, of course, a White House operation. Its report is structured as an advertisement for the Schumer-Rubio amnesty legislation from 2013, which it describes as "commonsense immigration reform." And the CEA is not bothered by the literature showing that immigration lowers the wages of similarly skilled natives. That notion gets dismissed with a single footnote…"
http://www.nationalreview.com/article/416154/amnesty-numbers-game-jason-richwine
U.S. CHAMBER 'DOUBLING DOWN,' WANTS TO BUY REPUBLICAN PARTY
"In what can only be called bad news for grassroots conservatives intent on trying to win back the Republican Party, a Yahoo News item via The Center for Public Integrity claims U.S. Chamber of Congress's new political strategy "will include a greater emphasis on recruiting the right sort of business-friendly GOP candidates and intervening in primaries as it attempts to sculpt a compliant Congress that mirrors its priorities. In other words, the Chamber will double down on its political juggernaut, and will no longer take breaks between elections." In essence, the Chamber seems determined to buy its version of an open borders, big business supporting GOP, at the expense of what would traditionally be thought of as the Reagan wing. And there's no sign of the Chanber's willing to relent. If anything, it seems to be upping the ante to acquire the best big business-friendly political party money can buy. "We're just going to run it 24 months in a row, cycle after cycle after cycle," said Thomas Donohue, 76, the Chamber's longtime president and chief executive officer, during the Feb. 19 conference call. The group is already raising money for upcoming special elections in New York and Mississippi. And after Labor Day, it plans to launch image-boosting campaigns in states like Illinois, Wisconsin and Pennsylvania, which all have Chamber-friendly Republican Senate incumbents up in 2016. The long-haul strategy could well pay off — but it also might prove a tough sell to a fractious membership that wants quicker returns on the mountains of cash they pump into the Chamber. The Chamber is seemingly on a political roll, in some ways at the height of its power — but is finding it tougher and tougher to get what it really wants…"
http://www.breitbart.com/big-government/2015/03/30/u-s-chamber-doubling-down-wants-to-buy-republican-party/
Under Pressure, H&R Block Kills Immigration Services Program
The tax preparation giant had offered a pilot program in Texas helping immigrants fill out forms with the government. The program was shut down under pressure from a national immigration lawyers' group, which said it ran afoul of the law.
http://www.buzzfeed.com/davidnoriega/hr-block-shuts-down-immigrant-services-under-pressure-from-i#.st35GaeoX
Jeb Bush's Ties to Big-Money Immigration 'Reform' Backers
"The former governor sat on the board of the GOP-establishment-friendly American Action Forum. Jeb Bush was associated for years with the tip of the spear of the Republican establishment's campaign for a permissive immigration policy. For five years the American Action Network (AAN) and the Congressional Leadership Fund (CLF), well-heeled outside spending groups, have been go-to sources of support for the Republican establishment's immigration "reform" efforts. For most of that time, Bush sat on the board of the think tank with which both are affiliated, the American Action Forum (AAF) — from shortly after its founding in February 2010 by former Congressional Budget Office director Douglas Holtz-Eakin, former Minnesota senator Norm Coleman, and hotelier and Nixon hand Fred Malek, until December 2, 2014. The most notorious initiative by AAN — the brawn to AAF's brain — came in early March, a few months after Bush had left the board of its sister organization. As John Boehner pushed a "clean" Department of Homeland Security appropriations bill, one that would fund President Obama's executive amnesty, AAN launched a controversial $400,000 national ad campaign accusing conservative opponents in the House of "putting our security at risk" by resisting Boehner's bill. In addition to radio advertisements on Rush Limbaugh's and Sean Hannity's nationally syndicated talk shows, twelve House members were targeted specifically: Tim Huelskamp (Kan.), Jim Bridenstine (Okla.), and Jim Jordan (Ohio) each saw a 30-second television spot run in their home districts, while nine other members were subject to online ads. It was not the first time AAN has put big money behind its softer immigration line. In July 2013, AAN purchased $100,000 in prime-time Fox News Channel television ads backing Florida senator Marco Rubio's ill-fated comprehensive immigration-reform bill. With the support of the Hispanic Leadership Network (an affiliated Republican outreach group aimed at Hispanic voters), AAN spent more than $750,000 on ads pushing Rubio's bill, one of which highlighted Bush's support for the legislation…"
http://www.nationalreview.com/article/416158/jeb-bushs-ties-big-money-immigration-reform-backers-ian-tuttle
Rubio: I'm 'Realistic on Immigration'
"Senator Marco Rubio (R., Fla.) continued to hint at making a presidential announcement in the coming weeks when he stopped by The Five on Monday, and addressed the issue that some think may be his biggest hurdle in a Republican primary: Immigration. Co-host Greg Gutfeld asked Rubio, who was a member of the moderate Gang of Eight that devised comprehensive immigration reform legislation in the Senate, how he responds to criticism that he is "soft" on the issue. "I think I'm realistic on immigration," he said. He noted that the current immigration system is still in need of reforms, but was careful to emphasize that grand approaches, such as the Gang of Eight bill or the president's recent executive action, are not the answer. Only when the border is secure and people feel that future illegal immigration is "under control" will Americans be willing to look at the issue of people currently in the country illegally, Rubio said. "If that happens, I think the people are willing to be very reasonable about what we do with those who are here now, that have been here for a long time, and have not otherwise violated our laws," Rubio said. "Until you can show them — not tell them — until you can show them that you are going to bring future illegal immigration under control, I think it's impossible to move forward on anything else on immigration."
http://www.nationalreview.com/articles/416192/rubio-im-realistic-immigration-andrew-johnson
SPENDING/BUDGET/ECONOMY:
GOP looking for budget deal over recess
"Republicans on the House and Senate Budget committees will be spending the two-week congressional recess trying to work toward a joint conference agreement on their spending blueprints, according to GOP aides to the panels. They have little time to spare with the April 15 deadline just over two weeks away. House Budget Committee Chairman Tom Price (R-Ga.) and Senate Budget Committee Chairman Mike Enzi (R-Wyo.) are hoping to strike the agreement by that deadline, aides said, which will be just two days after Congress returns to Washington next month. "We aim to finish by the deadline," one aide said. Aides said Monday their staffs are meeting regularly and both chairmen will be "in close contact" over the next two weeks…"
http://thehill.com/policy/finance/237392-gop-looking-for-budget-deal-over-recess
Obama Corporate Tax Reform Would Cut 35% Rate To 34%
"For years, President Obama has been a cheerleader for corporate tax reform, calling for a cut in the 35% statutory rate to 28% without raising the deficit. This year his budget proposed a big enough hike in corporate taxes — $859 billion over 10 years — to almost exactly offset the 10-year (statically scored) cost of lowering the rate by seven percentage points. Yet, the White House would spend more than 80% of those funds on a host of other priorities, including transportation projects and targeted tax cuts for green energy, advanced manufacturing and small business. That would leave just $134 billion left for reducing rates over 10 years, the Congressional Budget Office said this month, barely enough to cut the corporate tax rate one percentage point. Yet even that is an overstatement. Because some extra spending categories would grow faster than the revenue, just $7 billion would be available in 2025 for reducing rates — about a half of a percentage point. Despite the call for revenue-neutral tax reform, says Cato Institute tax policy director Chris Edwards, it's clear "they want corporate tax reform to be a revenue raiser."…"
http://news.investors.com/032715-745507-obama-budget-hike-business-tax-with-little-rate-cut.htm?ven=rss&utm_source=feedburner&utm_medium=feed&utm_campaign=Feed:%20PoliticRss%20(Politic%20RSS)
White House unveils $478B highway bill
"The Obama administration is sending a six year, $478 billion highway bill to Congress with lawmakers struggling to beat a May 31 deadline to renew federal infrastructure spending.  The measure is an update of the Grow America Act, a transportation bill the Obama administration previously sent to Congress. Lawmakers, though, largely ignored that proposal, instead opting for a temporary extension of highway spending that is set to expire in the spring. Transportation Secretary Anthony Foxx pitched the bill as a solution to a transportation funding problem that has bedeviled lawmakers for several years. "All over the country, I hear the same account: the need to repair and expand our surface transportation system has never been greater, and yet federal transportation funding has never been in such short supply," Foxx said in a statement.
"Our proposal provides a level of funding and also funding certainty that our partners need and deserve," he continued. "This is an opportunity to break away from 10 years of flat funding, not to mention these past six years in which Congress has funded transportation by passing 32 short-term measures." The proposal from Foxx comes as state transportation officials have said they've already begun to prepare for a construction shutdown if Congress is unable to reach an agreement on extending the federal government's transportation funding. The Department of Transportation has said that it will have to stop making payments to state governments for construction projects if Congress allows its Highway Trust Fund to run out of money. Lawmakers in both parties have expressed a desire to avoid a transportation-funding shutdown, but there is no consensus on how to pay for extending the trust fund. The traditional source of transportation funding has been the 18.4 cents per gallon federal gas tax that was established in the 1930s. The tax has not been increased since 1993, and improvements in car fuel efficiency have greatly sapped its purchasing power in recent years.  The federal government typically spends about $50 billion per year on transportation projects, but the gas tax only brings in $34 billion. Lawmakers have turned to other areas of the federal budget in recent years to close the $16 billion-per-year gap, but Foxx and other advocates said the patches make it difficult for states to plan long-term construction projects that are badly needed…"
http://thehill.com/policy/transportation/237369-white-house-sends-478b-highway-bill-to-congress
Obama Proposal Would Almost Double Federal Highway Spending
"With about two months left before funding runs out, the Department of Transportation sent President Obama's $80 billion per year transportation proposal to Congress Monday. The GROW AMERICA Act would provide $478 billion for transportation projects over six years, almost doubling annual federal transportation spending from its current level of $50 billion, according to a DOT press release. To pay for the increased spending, the Obama proposal envisions supplementing gas tax revenues with "a one-time 14 percent transition tax on the up to $2 trillion of untaxed foreign earnings that U.S. companies have accumulated overseas," otherwise known as a repatriation holiday. Currently, the 18.4 cents-per-gallon federal gas tax, which is supposed to finance transportation spending, only covers about $34 billion, forcing Congress to shore up the Highway Trust Fund from general revenues. "It is unclear how much attention the plan will receive on Capitol Hill," according to an article in Transport Topics, which noted that Republicans are already working on a long-term funding proposal of their own…"
http://dailycaller.com/2015/03/30/obama-proposal-would-almost-double-federal-highway-spending/
Obama transportation package would send Vermont $253 million
http://www.washingtontimes.com/news/2015/mar/30/obama-transportation-package-would-send-vermont-25/?utm_source=RSS_Feed&utm_medium=RSS
REMINDER: The Ted Kennedy Shrine Cost Taxpayers $38 Million
"The stated mission of the Edward M. Kennedy Institute is to teach the general public about how the U.S. Senate works, so it's fitting that the shrine to the late Massachusetts Democrat is funded, in part, by $38 million in taxpayers' money. The $78 million combination museum and interactive civics exhibit was formally dedicated by President Obama on Monday. Besides a section honoring Kennedy's 46-year political career, which ended with his Aug. 25, 2009 death, the Institute will offer a "Senate Immersion Module" which aims to teach visitors how the upper chamber works. Situated next to the exclusively privately funded John F. Kennedy Presidential Library, the Institute has raised over $80 million in private funding and is set to charge a steep $16 entry fee to adult visitors. A swanky gala held Sunday likely added more to the Institute's $50 million endowment. There, attendees were given the opportunity to pay $250,000 to join the non-profit's "chairman's circle." Tickets to the event ranged from $50,000 down to $2,500, the Boston Herald reported. But all of that dough is apparently not enough to keep the 40,000 square foot Institute up and running…"
http://dailycaller.com/2015/03/30/reminder-the-ted-kennedy-shrine-cost-taxpayers-38-million/
Hotel for Michelle Obama's Cambodia visit cost $242,500
"Hotel accommodations for First Lady Michelle Obama's two-day trip to Cambodia required 85 rooms and cost taxpayers $242,500, according to a government contract released Friday. Mrs. Obama traveled to Siem Reap, Cambodia on March 21 to promote a girls education initiative. A contract was awarded on March 3, citing the "unusual and compelling urgency" of the First Lady's trip. Mrs. Obama and a delegation of senior high-level U.S. government officials stayed at the Sofitel Angkor Phokeethra Golf and Spa Resort, according to a justification and approval document for the visit. The trip required 85 single rooms, five office suites, five sleeping suites, and one conference room for 14 nights. Mrs. Obama herself only stayed in Cambodia for two days, leaving on March 22. The Sofitel Angkor Phokeethra is listed as a luxury five-star hotel. "The Siem Reap hotel, which elegantly combines Khmer and French architectural design, features landscaped gardens, [five] restaurants and bars, meeting facilities, a luxury spa and the largest free form swimming pool in Cambodia," according to Accor, the French hotel operator that manages the hotel. "The leading luxury resort in Siem Reap also boosts a world-class 18-hole golf course at the Phokeethra Country Club, which is only a 25 [minute] drive from the hotel." Suites at the Sofitel Angkor Phokeethra come with personal butler service…"
http://www.foxnews.com/politics/2015/03/30/hotel-for-michelle-os-cambodia-visit-cost-242500/
Veterans Affairs hospital chief draws $179k salary despite missing 80 days a year
"DeWayne Hamlin, the top official of the Department of Veterans Affairs' Puerto Rico hospital, was absent from the hospital some 80 days in a one-year period, according to documents obtained by the Washington Examiner. Hamlin was paid $179,700 despite being absent from the hospital approximately one in three business days last year, according to "delegation of authority" documents by which he temporarily transferred his job responsibilities to deputies. In April 2014, for example, he was absent from the 10th to the 18th, then from the 24th to the 27th. He also submitted a delegation document saying he would be gone the 28th and 29th. For part of that time, he was traveling to Florida, where he previously lived. He was arrested by Florida police while sitting in his car at 2:00 a.m. on the 26th. Police said that he smelled of alcohol, twice refused to take a breath test, and that they found oxycodone for which he did not have a prescription. He reportedly refused to say where he got the painkiller…."
http://www.washingtonexaminer.com/veterans-affairs-hospital-chief-draws-179k-salary-despite-missing-80-days-a-year/article/2562239
Obama supports reduction in military retirement pay
"President Obama said Monday he supports the recommendations of a military commission that would reduce the size of traditional military retirement pay by about 20 percent and offer a new defined-contribution benefit for troops who leave before 20 years of service. In a letter to congressional leaders, Mr. Obama said the proposals are "an important step forward in protecting the long-term viability of the all-volunteer force, improving quality-of-life for service members and their families, and ensuring the fiscal sustainability of the military compensation and retirement systems." Mr. Obama said he has directed his advisers to refine some recommendations, and that the White House will report to Congress on any proposed changes by April 30. The Military Compensation and Retirement Modernization Commission issued a report in January report calling for shrinking the size of traditional military retirement pay by about 20 percent and offering a defined-contribution benefit for troops who separate before 20 years of service. Lawmakers of both parties raised sharp questions about the panel's stated belief that the changes will satisfy service members while also saving money for the Treasury. The commission's proposal include decreasing the "multiplier" that the Pentagon uses to calculate traditional retirement pensions from 2.5 to 2.0, lowering the initial value of retirement checks by 20 percent. Under the new plan, the Defense Department also would contribute up to 6 percent of basic pay into individual troops' retirement savings accounts. The Pentagon already contributes 1 percent automatically, and the added contribution would go to all troops who serve more than two years, whether or not they chose to separate before 20 years of service…"
http://www.washingtontimes.com/news/2015/mar/30/obama-supports-reduction-military-retirement-pay/?utm_source=RSS_Feed&utm_medium=RSS
CFPB takes action against 'bad check' debt collector
"The Consumer Financial Protection Bureau is taking legal action against a national debt collection company that's accused of threatening borrowers with criminal charges and jail time in order to collect on bounced checks. The CFPB said National Corrective Group faces a $50,000 fine if a federal district court approves the proposed order. The agency alleges that the California-based corporation sent customers notices on prosecutors' letterhead creating the false impression that the customer might be prosecuted for writing a bad check. The letters were mailed before any district attorney had determined prosecution was likely. The company also told consumers they could avoid prosecution by taking the company's $2000 financial education classes, which often ended up costing more than the amount of the check that bounced. In addition to National Corrective Group, the CFPB's proposed order names Victim Services Inc. and American Justice Solutions Inc., which purchased all of the contracts and assets of National Corrective Group, and took over its operation during the course of the CFPB's investigation. Mats Jonsson, National Corrective Group's CEO, is the senior company executive in charge of the daily operations of its bad check diversion programs and continues to operate Victim Services Inc. and American Justice Solutions, Inc., which operate one of the largest bad check diversion programs in the U.S. The CFPB said the law prohibits companies that operate bad check diversion programs from contacting a consumer about the program until a prosecutor's office has reviewed the case and determined the consumer is eligible. The law also requires these companies to inform consumers of certain rights, including their right to dispute allegations of bad check violations…"
http://thehill.com/regulation/237374-cfpb-takes-action-against-bad-check-debt-collector
Americans just aren't spending
"Consumer spending is often called an engine of the United States economy. That engine may be about to blow a gasket. Consumers are sitting on their wallets. The government reported Monday that personal consumption expenditures — aka consumer spending — rose just 0.1% in February. That follows two months of declines of 0.2%. It comes at a time when people actually do have a little bit more money to spend. In the same report, the government said disposable personal incomes rose 0.4% in February, after rising 0.5% in January and 0.3% in December.
So what are consumers doing? Despite some headlines to the contrary, it appears that Americans are showing signs of fiscal responsibility. They are saving more. Mind you, they still may not be saving enough for things like retirement, a new house, or their kids' college education. But the savings rate rose to 5.8% in February — the highest level since late 2012.
This is a bit of a surprise. Many economists were predicting that consumers would spend all that money they were saving from cheaper gas prices as if it were a tax refund check courtesy of OPEC. But oil prices may have now stabilized. As such, economists at Barclays wrote Monday that "the boost from energy prices is fading."…"
http://money.cnn.com/2015/03/30/investing/consumer-spending-saving-income-wages/
US consumer spending edges up 0.1 percent in February
"U.S. consumers spent just slightly more in February even though their income rose by a healthy amount. But economists hope bigger paychecks will give spending a bigger boost in the coming months. Consumer spending edged up a tiny 0.1 percent following declines of 0.2 percent in both January and December, the Commerce Department reported Monday. The result reflected a 0.4 percent increase in nondurable goods such as food and energy coupled with a 0.1 percent fall in durable goods such as automobiles. Income grew a solid 0.4 percent in February, matching January's rise. With income growing faster than spending, the saving rate jumped to 5.8 percent of after-tax income — the highest level since December 2012. Economists said the rise in the saving rate reflects in part the big drop in recent months in gas prices, which acts like a tax cut that leaves more money in consumers' pockets. Falling gas prices and continued employment growth set the stage for stronger consumer spending in the months ahead as the weather improves…"
http://cnsnews.com/news/article/us-consumer-spending-edges-01-percent-february
US economy expected to pick up pace
"A group of business economists said Monday that they expect the U.S. economy to grow at a faster pace over the next two years.  The National Association for Business Economics (NABE) said growth will increase at a 3.1 percent rate this year and 2.9 percent in 2016 — both stronger than the 2.4 percent gain last year, according to the March survey. "Healthier consumer spending, housing investment and government spending growth are expected to make outsized contributions to the projected acceleration in overall economic activity," said NABE President John Silvia, chief economist of Wells Fargo. The labor market is also expected to be strong, with monthly jobs growth forecast at an average of 250,000 per month through this year and 216,000 a month in 2016.  The March jobs report is set for release on Friday…"
http://thehill.com/policy/finance/237414-us-economy-expected-to-pick-up-pace
Global Debt Binge: Who Pays the Tab?
"…The world has been on a debt binge, increasing total global debt more in the last seven years following the financial crisis than in the remarkable global boom of the previous seven years (2000-2007)! This explosion of debt has occurred in all 22 "advanced" economies, often increasing the debt level by more than 50% of GDP. Consumer debt has increased in all but four countries: the US, the UK, Spain, and Ireland (what these four have in common: housing bubbles). Alarmingly, China's debt has quadrupled since 2007. The recent report from the McKinsey Institute, cited above, says that six countries have reached levels of unsustainable debt that will require nonconventional methods to reduce it (methods otherwise known as defaulting, monetization; whatever you want to call those measures, they amount to real pain for the debtors, who are in many cases those least able to bear that pain). It's not just Greece anymore. Quoting from the report: Seven years after the bursting of a global credit bubble resulted in the worst financial crisis since the Great Depression, debt continues to grow. In fact, rather than reducing indebtedness, or deleveraging, all major economies today have higher levels of borrowing relative to GDP than they did in 2007. Global debt in these years has grown by $57 trillion, raising the ratio of debt to GDP by 17 percentage points (see chart below). That poses new risks to financial stability and may undermine global economic growth. This report was underscored by a rather alarming, academically oriented paper from the Bank for International Settlements (BIS), "Global dollar credit: links to US monetary policy and leverage." Long story short, emerging markets have borrowed $9 trillion in dollar-denominated debt, up from $2 trillion a mere 14 years ago. Ambrose Evans-Pritchard did an excellent and thoroughly readable review of the paper a few weeks ago for the Telegraph, summing up its import: Sitting on the desks of central bank governors and regulators across the world is a scholarly report that spells out the vertiginous scale of global debt in US dollars, and gently hints at the horrors in store as the US Federal Reserve turns off the liquidity spigot…. "It shows how the Fed's zero rates and quantitative easing flooded the emerging world with dollar liquidity in the boom years, overwhelming all defences. This abundance enticed Asian and Latin American companies to borrow like never before in dollars – at real rates near 1pc – storing up a reckoning for the day when the US monetary cycle should turn, as it is now doing with a vengeance." Ambrose's parting takeaway? [T]he message from a string of Fed governors over recent days is that rate rises cannot be put off much longer, the Atlanta Fed's own Dennis Lockhart among them. 'All meetings from June onwards should be on the table,' he said. [This is from a regional president whose own research suggests GDP growth in the first quarter of 1%! – JM] The most recent Fed minutes cited worries that the flood of capital coming into the US on the back of the stronger dollar is holding down long-term borrowing rates in the US and effectively loosening monetary policy. This makes Fed tightening even more urgent, in their view, implying a 'higher path' for coming rate rises. Nobody should count on a Fed reprieve this time. The world must take its punishment…."
http://www.forbes.com/sites/johnmauldin/2015/03/30/global-debt-binge-who-pays-the-tab/
COMMON CORE:
La. court tosses out Jindal-backed lawsuit to kill Common Core
"In a blow to opponents of the Common Core State Standards in Louisiana, a Baton Rouge judge on Monday dismissed a lawsuit filed by a Gov. Bobby Jindal (R) and a group of lawmakers who argued that state officials violated Louisiana law when they adopted the controversial K-12 academic standards in 2010. Jindal, a GOP 2016 presidential hopeful, is separately suing the Obama administration in federal court over what he says was its role in coercing states to adopt the Common Core standards. In a statement released by his office, Jindal said he was "disappointed" by Monday's decision and that he would support an appeal. He also pledged to fight on. "It's important to note that we are also still fighting Common Core in federal court, where a judge has recently ruled that our case has standing and will be heard," Jindal said. Two weeks ago, the governor announced that he would back a new legislative push to repeal the Common Core in his state. The governor's proposal would require that new K-12 math and reading standards be created with input and approval from local school boards, state education officials and the state legislature. It would also withdraw Louisiana from the Common Core standardized tests that are being administered this spring to more than 340,000 Louisiana students. The lawsuit that was dismissed Monday by Judge Timothy Kelley of the District Court in Baton Rouge alleged that the Board of Elementary and Secondary Education and the state education department did not comply with state law that requires public notice and legislative oversight when adopting academic standards. Kelley tossed out the case, saying lawmakers brought it too late. Under state law, they had two years to challenge the standards but filed their complaint five years after the Common Core was adopted. Jindal has been engaged in an intramural battle over the Common Core with his state superintendent for education, John White, and the state board of education, both advocates for the Common Core…."
http://www.washingtonpost.com/local/education/la-court-tosses-out-jindal-backed-lawsuit-to-kill-common-core/2015/03/30/9cac9f8a-d706-11e4-b3f2-607bd612aeac_story.html?wprss=rss_politics
MISC.:
How millennials view President Obama in one chart
"As President Obama's time in the White House winds down, 2016 presidential candidates will be persistent in trying to win the millennial vote. How these coveted voters view Obama could play a huge role in not just who the Republican Party and Democratic Party put forward to run against one another, but who will eventually win. Below is how racial and ethnic groups of millennials view President Obama's job success, according to a new survey from the Public Religion Research Institute. Overall, 53 percent of millennials approve of Obama's job as president, compared to 44 percent who disapprove. While just four in 10 (40 percent) white millennials approve of Obama's job performance, more than double that proportion (87 percent) of black millennials approve. In addition, two-thirds of Hispanic (66 percent) and Asian-Pacific Islander (63 percent) millennials approve of Obama's job performance. The Millennials, Sexuality and Reproductive Health Survey of roughly 2,300 adults between ages 18 and 35 was conducted online between Feb. 12-25 with an overall margin of error of plus or minus 2.7 percentage points…."
http://www.washingtonexaminer.com/how-millennials-view-president-obama-in-one-chart/article/2562265?custom_click=rss
Obama admin to unveil climate pact contribution
"The United States plans to formally submit its plans to cut greenhouse gases this week, as part of a United Nations climate pact. A White House official told Reuters that the Obama administration will submit its contributions to the agreement Monday or Tuesday. That would make the United States only the fifth political division to submit a plan to the U.N., following contributions from the 28-nation European Union, Switzerland, Norway and Mexico.
Those countries emit about one-third of the world's greenhouse gases. But other major sources of carbon like China, India, Russia, Brazil, Canada and Australia are planning to wait until closer to the December meeting in Paris where the agreement will be finalized, Reuters reported. World leaders are under an informal Tuesday deadline to submit their plans, which would be put together to form the pact. While later plans will be accepted, negotiators hoped that ample time before the December meeting would allow for better understanding and conversations. Plans after the deadline will be more difficult to judge, Reuters said. Last year, the United States said it would reduce its greenhouse gases 26 percent to 28 percent below 2005 levels by 2025. The country's proposed contribution to the pact is meant to add to that. Mexico said Friday that its emissions would peak by 2026 and fall 22 percent by 2030…"
http://thehill.com/policy/energy-environment/237331-obama-admin-to-unveil-climate-pact-contribution
EPA chief: Agency can't withhold highway funds over power plant rule
"Environmental Protection Agency Administrator Gina McCarthy said Monday that her agency can't withhold federal highway funding if states don't comply with proposed carbon emission limits for existing power plants. The comments were a shot at Senate Majority Leader Mitch McConnell's non-binding budget resolution, which passed 57-43. The Kentucky Republican's resolution said the EPA can't block highway funds if a state doesn't submit an implementation plan for the power plant rule, which is due for finalization in mid-summer. "We actually don't have the legal authority," McCarthy said at a Washington event hosted by Politico, adding that McConnell was likely "confused" by punitive action the EPA can take under the Clean Air Act if a state doesn't comply with National Ambient Air Quality Standards for pollutants such as ozone. But environmental and legal experts have bandied about the idea that the EPA could restrict highway funds if states don't comply with the rule, which calls for slashing electricity emissions 30 percent below 2005 levels by 2030. The rule is the centerpiece of President Obama's climate change agenda, as his administration has said it would reduce greenhouse gas emissions such as carbon dioxide that scientists say drive climate change. Detractors contend it would raise energy prices and do little to affect global emissions…"
http://www.washingtonexaminer.com/epa-chief-agency-cant-withhold-highway-funds-over-power-plant-rule/article/2562259
EPA chief: Keystone wouldn't be a 'disaster' for climate
"The head of the Environmental Protection Agency (EPA) said the Keystone XL pipeline would not be disastrous for the climate. Gina McCarthy's comments on Monday came despite her agency's position that low oil prices could mean that Keystone will have more of an impact on the climate than previously thought. Politico's Mike Allen asked McCarthy if Keystone would be a "disaster" for the climate. "No," McCarthy responded at an event Politico hosted, "I don't think that any one issue is a disaster for the climate." Keystone's climate impact was the focus of a letter the EPA sent in February to the State Department, which is evaluating whether to approve the Canada-to-Gulf Coast oil pipeline, which would carry oil sands from Alberta…"
http://thehill.com/policy/energy-environment/237379-epa-chief-keystone-wouldnt-be-a-disaster-for-climate
White House reviews truck efficiency rules
"The White House Monday started its final review of a proposal to improve the efficiency of large trucks and reduce their greenhouse gas emissions. The proposal, which the Obama administration started writing last year, would be the second round of efficiency rules for medium- and heavy-duty vehicles, including trucks and buses. Trucks account for 4 percent of vehicles on the road, but 20 percent of the transportation sector's carbon dioxide emissions. Environmental Protection Agency (EPA) chief Gina McCarthy confirmed Monday that the White House Office of Management and Budget (OMB) received the standards and started its review. "We've already done one heavy-duty rule, and that got, I think, the ball rolling," McCarthy said Monday at an event hosted by Politico, referring to the first round of efficiency rules in 2011 for heavy vehicles. She said the EPA wants the regulation to act like previous rules it has set for light-duty vehicles, and said officials are "looking to send a market signal for the kind of innovation and progression in technology that we're looking for." McCarthy declined to provide details on the regulation. The OMB review is the final step before the proposed rule can be unveiled and the agency can invite the public to comment on it. At the same event, Transportation Secretary Anthony Foxx said the truck rule is "a pretty big deal." The Transportation Department is working with the EPA on the rule. McCarthy said the OMB is conducting an "expedited review" of the regulation, which was previously scheduled to be released in March. "It's going to be a terrific rule," she said. When fully implemented in 2018, the previous truck standards are expected to save 530 million barrels of oil and reduce carbon emissions by about 270 million metric tons…."
http://thehill.com/policy/energy-environment/237387-white-house-reviews-truck-efficiency-rules
GOP bill would block mountaintop mining rule
"A House Republican introduced a bill Monday that would block the Obama administration's efforts to restrict the controversial mountaintop removal coal mining process. The Interior Department is planning to propose soon a regulation to restrict mountaintop removal mining near streams in an effort to protect streams in Appalachia from the mining waste. But Rep. Alex Mooney (R-W.Va.), a freshman, said the rule is part of the Obama administration's "war on coal" and an example of how President Obama "is intent on destroying coal as a domestic energy source." Mooney's bill would stop Interior's Office of Surface Mining from going forward with the rule for at least a year, stop it from using the Clean Water Act to justify the rule and require the agency to conduct a study into the industry impacts of the regulation. "According to industry estimates, the expected rule from OSM would shutter tens of thousands of jobs in West Virginia and hundreds of thousands nationwide," Mooney said in the statement."
http://thehill.com/policy/energy-environment/237410-gop-bill-would-block-mountaintop-mining-rule
Lawmaker seeks ouster of Commerce Department inspector general
"A top Democrat this week will ask President Obama to fire the Commerce Department's inspector general after a congressional probe uncovered a pattern of alleged misconduct, including retaliation against whistleblowers and the hiring of a suspected girlfriend. Rep. Eddie Bernice Johnson (Tex.), the ranking Democrat on the House Science, Space and Technology Committee, called for Todd Zinser's ouster during floor remarks Thursday. In a statement for the Congressional Record, Johnson laid out a long string of evidence suggesting that Zinser created a toxic work environment and engaged in the types of activities he is supposed to guard against. She plans to formally ask Obama early this week to remove the inspector general, according to her office. "There is a sustained pattern of misconduct and malfeasance that would be unacceptable in any senior federal official but is particularly troubling for an inspector general," Johnson said in the statement. In a brief response Friday to the accusations, Zinser said he asked the Council of Inspectors General for Integrity and Efficiency last year to review his conduct. He declined to provide specific details about the nature of the analysis. "We cooperated with the review of the U.S. House Science Committee and we will cooperate with the Council of Inspectors General," he said in an e-mail to The Washington Post…."
http://www.washingtonpost.com/blogs/federal-eye/wp/2015/03/30/lawmaker-seeks-ouster-of-commerce-department-inspector-general/?wprss=rss_homepage
Warren: Schumer has fought 'on the front lines' with me
"Sen. Elizabeth Warren (D-Mass.) said she has fought "side by side" with Sen. Charles Schumer (D-N.Y.) on a range of issues, as she heaped praise on the New Yorker who appears poised to become the top Democrat in the Senate. Warren dismissed the idea that Schumer was too closely affiliated with the financial industry in a recent NPR interview, undercutting the notion that she could lead any liberal discontent with Schumer due to his ties to the financial industry."
http://thehill.com/policy/finance/237393-warren-schumer-has-fought-on-the-front-lines-with-me
Murray backs Schumer for leader
"Sen. Patty Murray (Wash.) is backing Sen. Charles Schumer (N.Y.) to lead Senate Democrats after the 2016 elections, removing the last obstacle in his path to the prized position. Murray, who was considered a potential rival to succeed Minority Leader Harry Reid (Nev.), has spoken with Schumer "several times" and told the New York Democrat that she plans to support him. "Senator Murray spoke to Senator Schumer several times over the past few days and told him that she planned to support him for leader next Congress and looks forward to continuing to be his partner in Senate Democratic leadership," a Murray aide said. Murray's endorsement was first reported by Roll Call…."
http://thehill.com/blogs/floor-action/senate/237382-murray-backs-schumer-for-dem-leader
Weeks After Slamming 47 Republican Senators, Obama Calls for More to Follow the 'Example' of Ted Kennedy Who Made a Similar Move
"Less than a month after President Barack Obama denounced a letter signed by 47 Republican senators to the leaders of Iran, he honored the achievements of the late Sen. Ted Kennedy – a lawmaker who reached out to the Soviet Union in the 1980s against the will of the Reagan administration. "What if we carried ourselves more like Ted Kennedy? What if we worked to follow his example a little bit harder?" Obama said at the dedication of the Edward M. Kennedy Institute for the United States Senate in Boston on Monday. "To his harshest critics, who saw him as being nothing more than a partisan lightning rod, that may sound foolish, but there are Republicans here today for a reason." Among the Republicans in attendance was one of the 47 signatories, Sen. John McCain (R-Ariz.), who also spoke at the event. Kennedy in 1983 communicated with Soviet Union leaders in the midst of Reagan administration negotiations. Still, Obama previously called the letter circulated by Sen. Tom Cotton (R-Ark.) and signed by 46 of his GOP colleagues, "close to unprecedented." White House spokesman Josh Earnest said it was "not just unprecedented but inappropriate," and Secretary of State John Kerry called the letter "unconstitutional." During the event, Obama said, "No one made the Senate come alive like Ted Kennedy." "He would regret arguments made to cameras instead of colleagues," Obama said. "The Senate was a place where you instinctively pulled yourself up a little bit straighter," the president added. "It fills you with a heightened sense of purpose. That's the magic of the Senate. That's the essence of what it can be."…"
http://www.theblaze.com/stories/2015/03/30/weeks-after-slamming-47-republican-senators-obama-calls-for-more-to-follow-the-example-of-ted-kennedy-who-made-a-similar-move/
Harry Reid says whistleblowers lobbing accusations at him are 'a bunch of whiners'
"An inspector general called them courageous, but Sen. Harry Reid said Friday that the government whistleblowers who accused him of using political pressure to try to win special treatment for a Las Vegas casino were "a bunch of whiners." Mr. Reid, a Nevada Democrat who announced he will retire at the end of this Congress after 30 years in the Senate, said it's his job to press the federal government to speed up decisions on his constituents' needs, and said that's what he was doing when he made the appeal to U.S. Citizenship and Immigration Services to act on the casino's request to expedite processing of investors' visas. "If I had to do over again, I would do it again. If I did it over again, I'd probably be stronger than I was," he told KNPR radio in an interview just after he announced his impending retirement. Homeland Security Inspector General John Roth earlier this week released a report accusing then-USCIS Director Alejandro Mayorkas of showing favoritism toward investor visa applications backed by high-profile Democrats in three different cases, including the casino request about which Mr. Reid personally got involved. Mr. Roth said the special treatment was brought to his attention by more than 15 whistleblowers — an extraordinary number, in Mr. Roth's judgment — who believed Mr. Mayorkas was caving to political pressure. "That so many individuals were willing to step forward and tell us what happened is evidence of deep resentment about Mr. Mayorkas' actions related to the [investor visa] program," Mr. Roth said…"
http://www.washingtontimes.com/news/2015/mar/29/harry-reid-calls-whistleblowers-a-bunch-of-whiners/
Senator to probe Google meetings at White House
"Senate investigators are turning their attention to meetings held at the White House during the Federal Trade Commission's (FTC) years-old antitrust probe of Google. Sen. Mike Lee (R-Utah) is concerned that Google's access to the administration could have biased the investigation, and plans to question the "FTC and the parties" about the meetings, according to his office. Lee, who leads the Senate Judiciary subcommittee on antitrust, also plans to look at how the FTC inadvertently leaked internal details of the antitrust probe to the media. While there are no plans for a hearing on the issue "at this time," Lee wouldn't rule one out, according to his office…"
http://thehill.com/policy/technology/237394-senator-searching-for-wh-influence-on-ftc-antitrust-probe-of-google
Access denied: Reporters say federal officials, data increasingly off limits
"Stacey Singer, a health reporter for the Palm Beach Post in Florida, was perusing a medical journal in 2012 when she came across something startling: a federal epidemiologist's report about a tuberculosis outbreak in the Jacksonville area. Singer promptly began pursuing the story. But when she started seeking official comment about the little-reported outbreak, the doors began closing. County health officials referred her to the state health department. State officials referred her to the federal Centers for Disease Control and Prevention. Even though the CDC's own expert had written the investigative report, the agency's press office declined to let Singer speak with him. A spokesman told her it was a local matter and sent her back to the state office in Tallahassee. Through public records requests, Singer eventually was able to piece together the story of a contagion that had caused 13 deaths and 99 illnesses — the worst the CDC had found in 20 years. "It's really expensive to fight this hard" for public information, said Singer, now an editorial writer at the newspaper. She suspects that officials were slow to respond because news of the TB outbreak might have harmed Florida's tourism industry. "They know that to delay is to deny. . . . They know we have to move on to other stories." The stories aren't always as consequential or as dramatic as a TB outbreak, but Singer's experience is shared by virtually every journalist on the government beat, from the White House on down. They can recite tales with similar outlines: An agency spokesman — frequently a political appointee — rejects the reporter's request for interviews, offers partial or nonresponsive replies, or delays responding at all until after the journalist's deadline has passed…"
http://www.washingtonpost.com/lifestyle/style/access-denied-reporters-say-federal-officials-data-increasingly-off-limits/2015/03/30/935b4962-c04b-11e4-ad5c-3b8ce89f1b89_story.html?hpid=z3
Judge Andrew Napolitano: "Hillary Clinton Has Admitted To Destroying Evidence"
"JUDGE ANDREW NAPOLITANO: She is in trouble legally if there is a prosecutor with the courage or authority to prosecute her because in addition to admitting that she diverted government records from the government, in addition to admitting that she put classified information in a non-classified venue, that is the crime in which General Petraeus has agreed to plead guilty to. She now has admitted to destroying subpoenaed evidence after she was on notice of the existence subpoena. That's known as obstruction of justice as well as destruction of the documents. But none of her crimes will get to first base in terms of prosecution without a prosecutor to pursue them… If Republicans pound away at the now 20-year-long perception that the Clintons believe they're above the law, this will be a serious problem for her. It'll also be a problem for President Obama. Why aren't you having your prosecutors prosecute her? You went after General Petraeus for having some documents in a desk drawer. She destroyed evidence after it was subpoenaed! There are different weights of crimes. His is down here, hers are up here."
http://www.realclearpolitics.com/video/2015/03/30/judge_andrew_napolitano_hillary_clinton_has_admitted_to_destroying_evidence.html
One email from oblivion: Hillary's big bet on secret server
http://www.foxnews.com/politics/2015/03/30/one-email-from-oblivion-hillarys-big-bet-on-secret-server/
Just how big is government, anyway? Really, really, really big.
http://www.washingtonpost.com/blogs/the-fix/wp/2015/03/30/just-how-big-is-government-anyway-really-really-really-big/?wprss=rss_politics
Supreme Court rejects free speech appeal over Cinco de Mayo school dispute
"The U.S. Supreme Court on Monday left intact an appeals court ruling that school officials in California did not violate the free speech rights of students by demanding they remove T-shirts bearing images of the U.S. flag at an event celebrating the Mexican holiday of Cinco de Mayo.
The court declined to hear an appeal filed by three students at Live Oak High School in the town of Morgan Hill, south of San Francisco. School staff at the May 5, 2010, event told several students their clothing could cause an incident. Two chose to leave for home after refusing to turn their shirts inside out. The school had been experiencing gang-related tensions and racially charged altercations between white and Hispanic students at the time. School officials said they feared the imposition of American patriotic imagery by some students at an event where other students were celebrating their pride in their Mexican heritage would incite fights between the two groups. Lawyers for the students said that the fear that the T-shirts would offend others did not trump free speech rights because the act of wearing the shirts did not rise to the level of incitement to violence. Three of the affected students – Daniel Galli, Matt Dariano, and Dominic Maciel – were involved in the lawsuit, which was filed on their behalf by their parents. In the February 2014 ruling, the San Francisco-based 9th U.S. Circuit Court of Appeals said officials did not violate the U.S. Constitution's First Amendment, which guarantees freedom of speech. School officials acted out of legitimate concerns of violence when they sent a handful of students home for refusing to change their American flag-embellished apparel, the court said…"
https://ca.news.yahoo.com/supreme-court-rejects-free-speech-appeal-over-cinco-142019486.html
Seductive Liberal Agenda No Match for Modern Conservatism
"This month I was privileged to be a speaker in a conference on the future of modern conservatism sponsored by the Hoover Institution and the Coolidge Presidential Foundation.
Conservatism offers a winning agenda to people who want to be upwardly mobile—that is, almost everyone.  In contrast, the liberal agenda focuses on keeping Americans safe, with an emphasis on food stamps, government-provided health insurance, retirement benefits, and paid sick and maternity benefits. The liberal agenda is seductive.  But, as I argued in the conference, more people want to be upwardly mobile than dependent. No one wants to grow up and live off food stamps. Even those who are no longer upwardly mobile, those who have retired from the labor force, want their children and grandchildren to have opportunities…"
http://cnsnews.com/commentary/diana-furchtgott-roth/seductive-liberal-agenda-no-match-modern-conservatism
Rubio's '16 bid coming April 13
"Sen. Marco Rubio (R-Fla.) confirmed that he will announce his decision on a likely presidential bid at an event in Miami on April 13, he said Monday on Fox News's "The Five." "I will announce on April 13 what I'm going to do next in terms of running for president or U.S. Senate," Rubio said with a smile. "I'll be very excited about April 13 and talking more about that with my friends and supporters and I just encourage everyone to go to MarcoRubio.com to get more details in the days to come." Rubio laughed and deflected the point-blank questions from the group of panelists sitting alongside him as they asked whether he'd announce a presidential bid.  There's been widespread speculation that Rubio would announce at the Miami event, but Rubio hadn't confirmed it. He added that his team is still working out a location, despite media reports that he's booked the city's Freedom Tower on that date…"
http://thehill.com/blogs/ballot-box/presidential-races/237416-rubios-16-bid-coming-april-13
Teen libertarian is face of Brazil's young free-market right
"Microphone in hand and standing atop the sound truck, the raspy-voiced protest leader jabbed his finger into the air shouting for the ouster of Brazilian President Dilma Rousseff, igniting wild cheers from the crowd below him. "What Lula and Dilma have done shouldn't just result in their being banned from politics. It should result in them being in jail!" Kim Kataguiri yelled, denouncing Rousseff and her predecessor, Luiz Inacio Lula da Silva. The March 15 demonstration was the largest Sao Paulo had seen in more than three decades, since 1984 protests demanding democratic elections after a long dictatorship. But more surprising than the crowd of more than 200,000, according to the Datafolha polling and statistics agency, was the fact it was being led by Kataguiri, a skinny, 19-year-old college dropout, and other young Brazilian activists inspired by libertarianism and conservative free-market ideals. The grandson of Japanese immigrants, Kataguiri is a social media star whose quirky videos skewer Rousseff and the ruling party's social welfare policies. His ascent as a protest figure has been rapid. Two years ago, when protests erupted across Brazil over corruption and poor public services, Kataguiri was a high schooler who avoided the unrest. Today, he is the public face of the Free Brazil Movement, a growing force that is more focused than the 2013 unrest that expressed a wide range of middle-class anger. Brazil's new wave of protests are seen as a right-leaning movement clearly channeled against Rousseff and her Workers' Party…"
http://news.yahoo.com/teen-libertarian-face-brazils-young-free-market-043212589.html
Peter Goettler named new head of libertarian think tank Cato Institute
"Former investment banker Peter Goettler will be the new head of the Cato Institute, the influential libertarian think tank announced Monday. Goettler will replace outgoing CEO John Allison, who is retiring after leading the organization for two years. A Cato representative said Allison, who was the chairman and CEO of the bank BB&T before joining Cato, had planned to leave after his second year. "In one policy area after another, Cato's scholarship has highlighted the ill effects of state intervention on both freedom and economic growth," Goettler said. "In the process, Cato's work has helped to limit government and protect our liberty." Goettler will lead the Cato Institute's efforts to promote libertarian scholarship and policies. The organization expects $36.3 million in revenue for 2015, it said Monday morning. Among other libertarian priorities, Cato scholars promote less government spending, non-interventionist foreign policy, liberalized immigration and looser regulation of drugs. Cato scholars have been at the center of the high-profile case currently before the Supreme Court concerning the validity of federal subsidies to enrollees in state health care exchanges…"
http://www.washingtonexaminer.com/peter-goettler-named-new-head-of-libertarian-think-tank-cato-institute/article/2562254
Poll: Republicans Say Obama, Democrats Pose 'Imminent' Threat To US
"One third of Americans say President Barack Obama poses a greater threat to the United States than Russia's Vladimir Putin or Syria's Bashar al-Assad. An online Reuters/Ipsos poll in March asked Republicans and Democrats to rate a list of potential threats to the United States on a scale of 1 to 5, with 1 being no threat and 5 being an "imminent" threat. A greater percentage of Republicans rated Obama as an imminent threat than Putin or Assad, reported Reuters. Thirty-four percent of Republicans said Obama is an imminent threat, compared to 25 percent who said Putin is an imminent threat, and 23 percent who said Assad is an imminent threat. While Putin has gotten aggressive in Ukraine, Assad is widely believed to have used chemical weapons on his own people. Obama has been heavily criticized for his handling of Putin and Assad, and for working to negotiate a "bad" nuclear deal with Iran. Asked to rate the threat level of the Democratic Party, 27 percent of Republicans said the party poses an imminent threat to the U.S., compared to 22 percent of Democrats who rated the Republican Party as an imminent threat…"
http://dailycaller.com/2015/03/30/poll-republicans-say-obama-democrats-pose-imminent-threat-to-us/
Pew poll: Heavy majority thinks Congress, not Obama, should have final authority to approve Iran deal
http://hotair.com/archives/2015/03/30/pew-poll-heavy-majority-thinks-congress-not-obama-should-have-final-authority-to-approve-iran-deal/
Republicans see Obama as more imminent threat than Putin: Reuters/Ipsos poll
"A third of Republicans believe President Barack Obama poses an imminent threat to the United States, outranking concerns about Russian President Vladimir Putin and Syrian President Bashar al-Assad. A Reuters/Ipsos online poll this month asked 2,809 Americans to rate how much of a threat a list of countries, organizations and individuals posed to the United States on a scale of 1 to 5, with one being no threat and 5 being an imminent threat. The poll showed 34 percent of Republicans ranked Obama as an imminent threat, ahead of Putin (25 percent), who has been accused of aggression in the Ukraine, and Assad (23 percent). Western governments have alleged that Assad used chlorine gas and barrel bombs on his own citizens. View the graphic. Given the level of polarization in American politics the results are not that surprising, said Barry Glassner, a sociologist and author of "The Culture of Fear: Why Americans are afraid of the wrong things." "There tends to be a lot of demonizing of the person who is in the office," Glassner said, adding that "fear mongering" by the Republican and Democratic parties would be a mainstay of the U.S. 2016 presidential campaign. "The TV media here, and American politics, very much trade on fears," he said. The Ipsos survey, done between March 16 and March 24, included 1,083 Democrats and 1,059 Republicans. Twenty-seven percent of Republicans saw the Democratic Party as an imminent threat to the United States, and 22 percent of Democrats deemed Republicans to be an imminent threat. People who were polled were most concerned about threats related to potential terror attacks. Islamic State militants were rated an imminent threat by 58 percent of respondents, and al Qaeda by 43 percent. North Korean Leader Kim Jong Un was viewed as a threat by 34 percent, and Iran's Ayatollah Ali Khamenei by 27 percent…."
http://www.reuters.com/article/2015/03/30/us-usa-threats-poll-idUSKBN0MQ0AV20150330
White House to Senate Dems: If you oppose us on this terrible Iran deal, the GOP wins
"Via Gabe Malor, an eleventh-hour pitch to Democrats from the Uniter-in-Chief to fight the real enemy, even if it means striking a bad bargain with Shiite fanatics who have hegemonic ambitions over the Middle East. Obama 2004: There are no "red states" or "blue states," just the United States. Obama 2015: If you want to be reelected in your purple state, you'd better play ball with this nuclear terrorist state. As negotiations with Iran on a nuclear deal come down to the wire, the White House is ramping up a yearlong campaign to persuade lawmakers and the public to support an agreement. In recent days, officials have tried to neutralize skeptical Democrats by arguing that opposing President Barack Obama would empower the new Republican majority, according to people familiar with the discussions. How would it empower them going forward? Manchin, McCaskill, and the rest of the purple-state Dems who are up in 2018 know that the left will turn on them viciously for crushing Obama's last best hope for a foreign-policy legacy. They'd spend the next three years trying to win liberals back by siding with Obama against the GOP on all but the toughest votes. Obama's veto will still be there for the next 22 months; so will the filibuster, in all likelihood. The White House isn't worried about Republicans being "empowered," he's worried about being humiliated by a de facto vote of no confidence in his foreign policy if McConnell can put together a veto-proof majority on Iran. You would think that he'd focus on that argument in wooing Senate Dems, i.e. "If I lose on this, it'll make me look like an even bigger joke abroad, which could be dangerous." In other words, he could argue that losing in Congress would empower, say, Vladimir Putin. Instead, he focuses on the GOP. That speaks volumes…"
http://hotair.com/archives/2015/03/30/white-house-to-senate-dems-if-you-oppose-us-on-this-terrible-iran-deal-the-gop-wins/
'Down to the wire': US races clock for Iran nuke deal despite warnings
"The Obama administration is charging into a Tuesday deadline for striking a nuclear deal with Iran — despite mounting warnings about Tehran's role in the deadly Yemen unrest, the Arab League uniting against Iran-aligned forces there and worries that a weak deal could trigger a regional arms race.  "A bad deal, Mr. President, leads to a nuclear arms race in the Mideast. It puts Israel in an untenable situation," Sen. Lindsey Graham, R-S.C., said Monday. The White House has long put the chances of a deal at "50-50." And it appeared talks could indeed come down to the March 31 deadline for a framework deal that would be the basis for a final accord, to be reached by the end of June. White House spokesman Eric Schultz, briefing reporters on Air Force One on Monday, said talks would "go down to the wire."  He said that he would not "presuppose failure" and that U.S. officials are working around the clock in earnest.  President Obama, meanwhile, speaking at an event in Boston marking the opening of the Edward M. Kennedy Institute, defended the talks — saying Secretary of State John Kerry is standing for the principles Kennedy believed in: "Let us never fear to negotiate."…"
http://www.foxnews.com/politics/2015/03/30/white-house-predicts-iran-talks-going-down-to-wire/
Obama faces enormous stakes as Iran talks go down to wire
http://thehill.com/homenews/administration/237419-obama-faces-enormous-stakes-as-iran-talks-go-down-to-wire
Iran Wants More Nuke Concessions as Talks Hit Critical Stage
Iran urges 'flexibility' is it seeks to force more concessions
"Iranian negotiators are becoming rigid and unmoving in their stance on a range of key nuclear issues in talks, according to multiple sources familiar with the negotiations who said Tehran is angling to elicit as many concessions as possible from the United States as the talks reach a critical stage ahead of the looming March 31 deadline. Iran is pushing for major relief from economic sanctions and the ability to continue sensitive research and development on the nuclear and weapons fronts, according to sources quoted in the Iranian state-controlled press on Sunday. The Iranian side is said to be digging in its heels over these issues as U.S. diplomats rush to finalize a tentative agreement ahead of a self-imposed March 31 deadline. "Sanctions and research and development are the areas where Iran and the G5+1 still have differences," one source close to the Iranian diplomatic team was quoted as telling Fars News on Sunday. Western sources familiar with the U.S. stance confirmed the sticking points and told the Washington Free Beacon that the pressure from Iran is likely to force the Americans to offer more concessions on these fronts than have previously been on the table. "The Iranians are again outplaying the Americans," said one source in Europe familiar with the negotiations. "They know they'll have to give up certain things eventually. So they're digging in their heels on issues that mean everything and preparing to give ground on relatively minor issues—but not yet, and not until they see how much more the Americans are willing to give." Previous concessions by the United States appear to have motivated Iran to push harder on issues such as the possible military dimensions of its nuclear program, as well as continued work on advanced centrifuges and increased sanctions relief, according to a second American source apprised of the demands being set forth…."
http://freebeacon.com/national-security/iran-wants-more-nuke-concessions-as-talks-hit-critical-stage/
French Officials: Obama Plans To Make Iran His Key Middle East Ally
"In a shocking accusation, French diplomats told Foreign Policy that they believe the Obama administration plans to replace Saudi Arabia with Iran as the central U.S. ally in the Middle East. "Numerous French diplomats suspect that the United States… is on the verge of profoundly reshaping of [sic] its traditional alliance system in the Middle East," reporters Joseph Bahout and Benjamin Haddad write, "moving [to] a system where Iran replaces Saudi Arabia as the central pillar of regional stability." "The nuclear talks, French diplomats suspect, are just one part of a strategic rapprochement with Iran," the piece continues. "Washington has practically sub-contracted the war against the Islamic State's forces in Iraq to Iranian special forces and Tehran's Iraqi militia proxies. The French view this as a potentially counter-productive move, one more part of Washington's turn away from its Sunni allies and toward Tehran." In recent months, the French have emerged as one of the preeminent, allied critics of the Obama administration's Iran policy, second only to the Israelis. France has openly criticized the administration's stance on a number of issues, and reportedly took the toughest stance against Iran at the nuclear talks in Switzerland. French officials told the Washington Free Beacon's Adam Kredo last week that the United States has recently taken a "harsh" stance towards the country in retaliation for their hawkish policy: "There have been very harsh expressions of displeasure by the Americans toward French officials for raising substantive concerns about key elements of what the White House and State Department negotiators are willing to concede to Iran."…"
http://dailycaller.com/2015/03/30/french-officials-obama-plans-to-make-iran-his-key-middle-east-ally/
NETANYAHU: NUKE DEAL A 'REWARD FOR IRAN'S AGGRESSION'
"Israeli Prime Minister Benjamin Netanyahu has blasted the impending nuclear deal between the P5+1 world powers and the Iranian regime, calling the accord a historically bad agreement that lets Iran race towards nuclear weapons development. "The deal emerging in Lausanne [Switzerland] sends a message that there is no cost for aggression, and in turn, that there is a reward for Iran's aggression," Netanyahu said. The Israeli Prime Minister vowed to continue fighting against vital threats to the national security of his country. He added: "We will never close our eyes and we will continue to operate against every threat in every generation, and of course in this generation." Netanyahu predicted that many countries in the region would be immediately affected by a bad deal. "Moderate, responsible countries in the region, primarily Israel but other countries as well, will be the first to be harmed by this agreement," he said. On Sunday, the Israeli Prime Minister expressed concern with the Iranian regime's growing sphere of influence and control. "After the Beirut-Damascus- Baghdad axis, Iran is carrying out a pincer movement from the south to take over and occupy the entire Middle East. The Iran-Lausanne-Yemen axis is very dangerous to humanity and it must be stopped," Netanyahu said on Sunday at his weekly cabinet meeting. Netanyahu suggested in the meeting that the impending nuclear deal likely "paves Iran's way to the [nuclear] bomb." The foreign ministers of Iran and the entire P5+1 world powers met in Switzerland on Monday in hopes to secure a basic framework for a nuclear deal by Tuesday's March 31 deadline. This marked the first time that all of the negotiating foreign minister's gathered together at the same event. Chinese Foreign Minister Wang Yi told the media, "I think it is possible to reach a deal by [Tuesday] night. The gaps are narrowing. I am always optimistic."…"
http://www.breitbart.com/national-security/2015/03/30/netanyahu-nuke-deal-a-reward-for-irans-aggression/
John Kerry Says Nuclear Deal With Iran is Possible: "If Allah Wills It"
http://www.thegatewaypundit.com/2015/03/john-kerry-says-nuclear-deal-with-iran-is-possible-if-allah-wills-it/
State Department: No consequences for missing Iran deal deadline
http://www.washingtonexaminer.com/state-dept.-no-consequences-for-missing-iran-deal-deadline/article/2562275
Obama's Middle East Policy Naive & Dangerous
http://www.realclearpolitics.com/articles/2015/03/30/why_obamas_mideast_policy_alarms_us_allies_there_126086.html
George Soros: I may invest $1 billion in Ukraine
http://gantdaily.com/2015/03/30/george-soros-i-may-invest-1-billion-in-ukraine/