News Briefing for Tuesday, March 24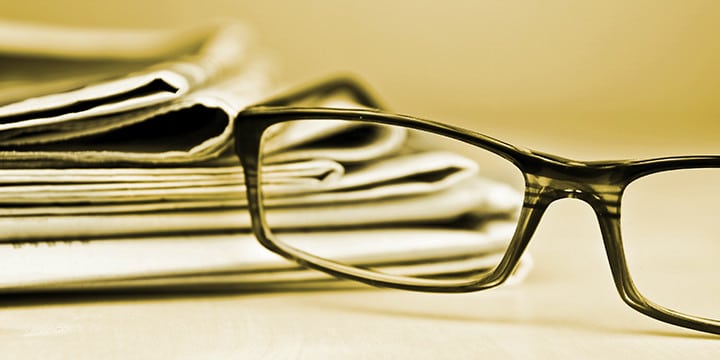 TEA PARTY PATRIOTS:
Tea Party first to cheer Cruz bid (quote by Jenny Beth)
"He's a leader of the Tea Party in Washington, so it's not a surprise that Tea Party leaders are heaping praise on Sen. Ted Cruz's presidential announcement today. Jenny Beth Martin, co-founder of Tea Party Patriots, was the first to embrace Cruz, noting his firm stands on conservative principles. "It's fitting that Sen. Ted Cruz is the first announced candidate in the GOP presidential field," Martin said in a statement. "In his two short years in the Senate, he has yielded to no one in championing the values of personal freedom, economic freedom and a debt-free future. As the field expands, we will look forward to seeing how the other candidates advance the liberty movement and put forward conservative solutions to undoing the mess our 'transformational' president has made of our Republic."…"
http://www.washingtonexaminer.com/tea-party-first-to-cheer-cruz-bid/article/2561887?custom_click=rss
TEA PARTY PATRIOTS LEADER: TED CRUZ 'HAS YIELDED TO NO ONE' IN PUSHING TRUE CONSERVATISM (quote by Jenny Beth)
"Jenny Beth Martin, the co-founder of Tea Party Patriots and the head of the Tea Party Patriots Citizens Fund Super PAC, celebrated Sen. Ted Cruz (R-TX) for the announcement of his presidential campaign shortly after midnight on Monday. In a statement to Breitbart News, Martin said that Cruz has been one of the most effective fighters for conservatism in his two years in the U.S. Senate. "It's fitting that Sen. Ted Cruz will be the first announced candidate in the GOP field. In his two short years in the U.S. Senate, he has yielded to no one in championing the values of personal freedom, economic freedom and a debt-free future," Martin said. "As the field expands, we will look forward to seeing how the other candidates effort to advance the liberty movement and put forward conservative solutions toward undoing the mess that our 'transformational' president has made of our Republic." Cruz announced via Twitter right after midnight that he's running for president, including a short video in which he makes his opening case for his campaign for the White House…"
http://www.breitbart.com/big-government/2015/03/23/tea-party-patriots-leader-ted-cruz-has-yielded-to-no-one-in-pushing-true-conservatism/
Election 2016: Can Ted Cruz Win The Conservative Mantle? (quote by Jenny Beth)
"He came busting into the political scene when he was elected to the Senate in 2012. He was not the establishment-backed Senate candidate, but was able to build a strong tea party-driven base. Cruz quickly gained praise from Jenny Beth Martin, the head of the Tea Party Patriots — a group that has raised money to help conservatives challenge establishment-backed Republicans — but stopped short of an endorsement. "It's fitting that Sen. Ted Cruz is the first announced candidate in the GOP presidential field," Martin said. "In his two short years in the Senate, he has yielded to no one in championing the values of personal freedom, economic freedom and a debt-free future."
http://www.ibtimes.com/election-2016-can-ted-cruz-win-conservative-mantle-1855954
Pro-life, pro-family Senator Ted Cruz announces bid for U.S. president (quote by Jenny Beth)
"…Cruz followed up his announcement the same day with a speech at Liberty University in Lynchburg, Virginia.  CNN counted ten thousand students in attendance. Tea Party Patriots co-founder Jenny Beth Martin praised Cruz's announcement, telling Breitbart that "(i)n his two short years in the U.S. Senate, [Cruz] has yielded to no one in championing the values of personal freedom, economic freedom and a debt-free future."  Martin called it "fitting" that Cruz should be the first to announce…"
https://www.lifesitenews.com/news/pro-life-pro-family-senator-ted-cruz-announces-bid-for-u.s.-president
Cruz: I'm running. (Tea Party Patriots mentioned)
"…While tea party leaders still like Cruz, they're also looking elsewhere for 2016. Retired neurosurgeon Ben Carson, regarded as a new voice and a Washington outsider, has drawn a passionate following, particularly in Iowa. Former Arkansas Gov. Mike Huckabee, who won the 2008 Iowa caucus, retains a loyal conservative following. Walker so far has pulled ahead of everyone, and held a telephone town hall last week with followers of one group, the Tea Party Patriots. Afterward, the group said on its website "there is perhaps no one the left fears more than this accomplished Midwestern governor, as Walker is proof that leaders don't have to 'shift to the middle to win the middle."…"
http://www.macon.com/2015/03/22/3654504_cruz-to-launch-white-house-bid.html?rh=1
HEALTHCARE:
Obamacare hasn't aged well
"Five years ago, President Obama signed his signature healthcare initiative into law. Despite predictions by Obama and his fellow Democrats that it would become more popular once it was implemented, the reality has been the opposite. In no small part due to Obamacare, Democrats have lost control of the House and Senate, even though they enjoyed overwhelming majorities in both chambers when they rammed the legislation through the U.S. Congress on a strict party line vote. Democrats have pointed to signs of a recent uptick of support for Obamacare. But it's worth noting that in April 2010, just after it was signed into law, the Kaiser Family Foundation's monthly tracking poll found that 46 percent of Americans had a favorable view of the law, compared with 40 percent who had an unfavorable view. This month, just 41 percent have a favorable view, compared with a larger contingent of 43 percent who viewed it unfavorably. Even more staggering is that at the time the law passed, 50 percent of the uninsured viewed the law favorably, no doubt optimistic about the promises of quality, affordable healthcare. But in this month's poll, just 31 percent of the uninsured had a favorable view. In other words, the segment of the population intended to be the primary beneficiaries of the law and who have the most reason to interact with it, have a more negative impression of the law than the broader public. This should be no surprise. As time has gone on, more and more of the promises of the healthcare law have been proven false. When Obama pitched the legislation to lawmakers and the public in a speech to a joint session of Congress in September 2009, he said it would cost "around $900 billion over 10 years." Yet that cost estimate depended on an accounting gimmick — because the major spending provisions didn't kick in until 2014, it was essentially a six-year cost estimate. According to the most recent Congressional Budget Office projections, the law is going to cost $1.7 trillion over the next 10 years. That much spending, has, indisputably, increased the number of Americans with health insurance by millions, but that wasn't supposed to be the only purpose of the law. Obama predicted the law would lower premiums, but the raft of regulations imposed on insurance polices have driven up the sticker price of health insurance, which is particularly painful for those who don't qualify for taxpayer subsidies. Despite promising that people who liked their health plans could keep them, millions of Americans received termination notices as insurers implemented the law's regulations. Despite Obama's promise that people would be able to keep their doctors, insurers have been forced to slash the number of medical providers included in their insurance networks to help offset the rising costs created by Obamacare…"
http://www.washingtonexaminer.com/obamacare-hasnt-aged-well/article/2561875?custom_click=rss
5 REASONS WHY ON ITS 5TH ANNIVERSARY OBAMACARE STILL SUCKS (Good)
http://www.breitbart.com/big-government/2015/03/23/5-reasons-why-on-its-5th-anniversary-obamacare-still-sucks/
Unhappy birthday, Obamacare: Five years after its signing, the Affordable Care Act is failing to live up to its promise
"It was five years ago today. Obamacare turns five years old today. But there's little to celebrate. When he signed his signature piece of legislation into law, President Obama guaranteed lower health-care costs, universal coverage and higher-quality care. Americans wouldn't have to change their doctors if they didn't want to. Five years later, the health law has failed to fulfill those grandiose promises. "In the Obama administration," candidate Obama boasted in 2008, "we'll lower premiums by up to $2,500 for a typical family in a year." Not quite. A recent report from the National Bureau of Economic Research examined the non-group marketplace, where families and individuals who don't get coverage through work shop for insurance. The report concluded that 2014 premiums were 24.4% higher than they would have been without Obamacare. On Obamacare's third birthday, the White House reassured Americans the law would protect vulnerable patient populations from increases in drug prices. "Preventing them from being charged more because of a pre-existing condition or getting fewer benefits like mental health services or prescription drugs," was a key purpose of the law, explained the White House. Instead, drug costs for these patients have skyrocketed. The majority of health plans on the exchanges have shifted costs for expensive medications onto patients. In 2015, more than 40% of all "silver" exchange plans — the most commonly purchased — are charging patients 30% or more of the total cost of their specialty drugs. Only 27% of silver plans did so last year. Part of the problem is that Obamacare has quashed competition. The president promised in 2013 that "this law means more choice, more competition, lower costs for millions of Americans." But that hasn't turned out to be true. According to the Heritage Foundation, the number of insurers selling to individual consumers in the exchanges this year is 21.5% less than the number on the market in 2013 — the year before the law took effect. The Government Accountability Office reports that insurers have left the market in droves. In 2013, 1,232 carriers offered insurance coverage in the individual market. By 2015, that number had shrunk to 310…"
http://www.nydailynews.com/opinion/sally-pipes-unhappy-birthday-obamacare-article-1.2157297
Five Broken Promises From Five Years of Obamacare
"Monday marked five years since President Barack Obama signed into law the Patient Protection and Affordable Care Act, better known as Obamacare. While the White House is celebrating the milestone, the anniversary brings to mind some of the broken promises made in the struggle to get it through Congress in March 2010.
You can keep your health care plan – Certainly the most famous broken pledge made prior to the passage of the law was Obama's promise: "If you like your health care plan, you can keep it."…
Rising health care costs curbed – Obama pledged that the cost of health care would go down by $2,500 per family, but increases have occurred on a number of fronts. Americans who had private health insurance reportedly spent more in 2013 for medical services and used fewer. Earlier this month, the Kaiser Family Foundation found that deductibles are rising at such a rate that it's becoming more difficult for moderate- and low-income Americans to pay them, and in some cases families are going in to debt. A midrange deductible is $1,200 for an individual and $2,400 for a family….
Law will bend the cost curve downward – As recently as Sunday, Obama said in a statement that "in stark contrast to predictions that this law would cause premiums to skyrocket, last year the growth in health care premium costs for businesses matched its lowest level on record. If premiums had kept growing over the last four years at the rate they had in the last decade, the average family premium would be $1,800 higher than it is today." But a nonpartisan government study suggests that a sluggish economy is the reason behind that, not the health care law….
Deficit Reduction – During the congressional debate, Obama said, "I will not sign a plan that adds one dime to our deficits – either now or in the future." A Senate Budget Committee Republican staff report from October concluded that Obamacare actually adds $131 billion to the deficit over the next decade….
Boost for Small Business – Obamacare was also supposed to make health insurance more affordable for small businesses through the Small Business Health Options Program, or SHOP, tax credits. But businesses cited credits that were "too small and administratively complex" with not enough health insurance options, according to the Government Accountability Office. This failed to provide the proper incentive for small employers to insure workers. There was also a lack of employer awareness, according to the GAO."
http://www.theblaze.com/stories/2015/03/23/five-broken-promises-from-five-years-of-obamacare/
Obamacare is 5 years old, and Americans are still worried about death panels
http://www.vox.com/2015/3/23/8273007/obamacare-poll-death-panels
For Many Americans, Opposition To ObamaCare Has Become Personal
"ObamaCare is celebrating its fifth anniversary, but few Americas are cheering. The Real Clear Politics average of the latest major opinion polls about the health law shows that 52.5% oppose it and only 42% approve.  The 10.5% spread is identical to the average of polls taken when the law was signed five years ago.  Approval numbers never have topped disapproval numbers since the law was enacted. It is not getting more popular and it is not settled law, as President Obama claims. President Obama is touting the increased number of people who have health insurance as a result of the law.  According to Gallup, the uninsured rate among U.S. adults averaged 12.9% in the fourth quarter of last year. The uninsured rate was 14.4% the year before the health law passed, also according to Gallup. So our health sector has been thrown into turmoil, millions of people have lost their private health plans, $1 trillion in new and higher taxes have been imposed on individuals and businesses – and the uninsured rate has dropped a net of 1.5%. The majority of the newly-insured are enrolled in Medicaid, the joint federal-state health program that generally pays doctors and hospitals less than any other health plan.  Adding millions more able-bodied adults to Medicaid makes it even harder for the poorest, most vulnerable Americans to find a physician to see them. We can do better than this…"
http://www.forbes.com/sites/gracemarieturner/2015/03/23/for-many-americans-opposition-to-obamacare-has-become-personal/
Obamacare Turns Five, Awaits Repeal
Two hundred straight polls have found Obamacare to be unpopular.
"It has now been five years since President Obama signed Obamacare into law — and more than two years and two months since any poll found it to be popular.  The last time a poll found Obamacare to be popular was during Obama's first term. During his second term (now mercifully more than halfway over), Real Clear Politics has listed 178 polls on Obamacare.  All 178 have found it to be unpopular.  In addition, the Kaiser Health Tracking Poll — a left-leaning outlier that RCP doesn't even list and which (contrary to essentially every other poll) actually claimed Obamacare was popular at the time of its passage — has released 22 polls on Obamacare during Obama's second term.  All 22 have found it to be unpopular.  So, in all, Obamacare has gone 0-200 during Obama's second term, far worse than the cumulative 0-124 record of #16 seeds in the NCAA Basketball Tournament. It's not hard to figure out why.  The good people of this country didn't want Obamacare because they knew it would undermine their liberty, their nation's fiscal solvency, and the quality of American medicine.  They knew it would raise health costs while also increasing federal spending, deficits, and control.  They knew it would funnel unprecedented power and money to politicians and bureaucrats in Washington at the expense of doctors and patients on Main Street.  And, indeed, it has. Yet Obama says of his namesake, "On the five-year anniversary of the Affordable Care Act, one thing couldn't be clearer:  This law is working, and in many ways, it's working even better than anticipated. "After five years of the Affordable Care Act, more than 16 million uninsured Americans have gained the security of health insurance." In truth, when the Democrats rammed Obamacare into law without a single Republican vote, the Congressional Budget Office projected that 26 million people would have gained health insurance by 2015.  Only the federal government could call failing to hit a target by 10 million people "working even better than anticipated."  Moreover, most of those 16 million have merely been dumped into Medicaid. Still, the ongoing public opposition to Obamacare is really quite striking.  Imagine if 200 straight polls had found Obamacare to be popular.  In that scenario, do you think the cause of repeal would continue to be taken seriously?  Why, then, in the face of 200 straight polls finding Obamacare to be unpopular, is its repeal not viewed to be nearly inevitable?  The truth is that if Republicans show half the determination to repeal Obamacare in 2017 that Obama did in imposing it upon an unwilling citizenry in 2010, Obamacare will be repealed.  The only thing holding back the cause of repeal is this:  Most Americans were not content with the pre-Obamacare status quo, and — five years later — they're still waiting for Republicans to unite around a well-conceived conservative alternative. Polling last fall by McLaughlin & Associates (on behalf of the 2017 Project) found overwhelming support for repeal in the context of a viable conservative alternative.  With "a conservative alternative that aims to lower health costs and help people get insurance" in play — in other words, with an alternative in play that focuses on both costs and coverage — the poll found that 60 percent of likely voters supported repeal, compared with only 32 percent who supported letting Obamacare stay on the books (whether "in its current form or in amended form").  Among independents, the tally was 62 to 26 percent in favor of repealing rather than keeping/fixing Obamacare.  (The poll included 38 percent Democrats and only 32 percent Republicans.)…"
http://www.weeklystandard.com/blogs/obamacare-turns-five-awaits-repeal_895648.html
Obamacare Is Five: The Penalties Begin
http://www.forbes.com/sites/mikepatton/2015/03/23/obamacare-is-five-the-penalties-begin/
Obamacare's Made It To Its Five Year Anniversary
"Obamacare is celebrating its fifth birthday Monday, but despite years of making headlines, it remains unpopular among Americans and the subject of continued attempts for repeal and reform. While the Affordable Care Act has been law of the land for five years and most of the public still looks at it negatively — a surprise for a program that gives out subsidies. According to the Kaiser Family Foundation's latest tracking poll, 43 percent view Obamacare unfavorably, compared to 41 percent who see it favorably. The public's lackluster response to the landmark health reform has spurred ongoing efforts for either total repeal of Obamacare, favored by the GOP, or incremental reforms to it. But law's survival, despite challenges ranging from the administration's botched rollout of HealthCare.gov to Supreme Court cases challenging a number of provisions, has certainly heartened the law's supporters. President Barack Obama lauded the health law's milestone in a statement Sunday. "The Affordable Care Act has been the subject of more scrutiny, more rumor, more attempts to dismantle and undermine it than just about any law in recent history," President Obama said. "But five years later, it is succeeding — in fact, it's working better than even many of its supporters expected."…"
http://dailycaller.com/2015/03/23/obamacares-made-it-to-its-five-year-anniversary/
Obama, Republicans mark 5th year of health care law
"Five years later, the debate over President Obama's health care law — aka Obamacare — remains as contentious as ever. Obama and Republican critics are marking Monday's fifth anniversary of the law's passage with very contrasting views of its impact. For Obama, it's about 16 million more Americans who now have health insurance, and an improving economy; for Republicans, it's about higher premiums and canceled policies. "The Affordable Care Act has been the subject of more scrutiny, more rumor, more attempts to dismantle and undermine it than just about any law in recent history," Obama said in a weekend statement. "But five years later, it is succeeding — in fact, it's working better than even many of its supporters expected." The president signed the law on March 23, 2010. Obama said the 16 million increase has cut the number of uninsured people by nearly a third. He said people with pre-existing conditions can now get insurance, and that gender differences in costs are being eliminated. While critics cited rising premium costs, Obama said that, last year, "the growth in health care premium costs for businesses matched its lowest level on record." He also said that "health care prices have grown at their slowest rate in nearly 50 years since this law was passed," helping reduce budget deficits. "Five years ago, we declared that in America, quality, affordable health care is not a privilege, it is a right," Obama said. "And I'll never stop working to protect that right for those who already have it, and extend it to those who don't." Republicans, meanwhile, focused on higher costs and bureaucratic problems with implementation of the law. Senate Majority Leader Mitch McConnell, R-Ky., said that "Obamacare has been one rolling disaster after another" since the president signed it into law in 2010. "It raided Medicare to finance more government spending; it led to canceled health plans for many who'd been told they'd be able to keep what they had and liked; and now it's causing even more headaches at tax time," McConnell said. "Fewer choices, higher costs, increased taxes, broken promises — and it's still not working like the president said it would." McConnell and other Republicans said the law involves too much government control, and that the market is a better source of overhaul for the health care system…"
http://www.usatoday.com/story/theoval/2015/03/23/obama-mitch-mcconnell-health-care-affordable-care-act-fifth-anniversary/25211209/
Obamacare's next 5 years will be better than the first 5
"When the Affordable Care Act became law five years ago, nobody foresaw the bungled rollout in 2013 or the huge row over canceled plans for several million people whose policies didn't comply with the new law. But the next five years ought to be far smoother for the health reform law known as Obamacare. The ACA faces one more major hurdle: The lawsuit at the Supreme Court, known as King v. Burwell, over whether federal subsidies are valid in 34 states that rely on the federal exchange. If the court sides with the plaintiffs, seven million Obamacare enrollees could lose insurance, forcing a major revamp of the plan. But if the court upholds the law, Obamacare will finally be on track to become a fundamental pillar of the U.S. healthcare system, just like Medicare, the federal health program for retirees. "Over time, more and more people are going to draw benefits from the ACA," says Henry Aaron of the Brookings Institution. "Any [politician] running against Medicare today would be suicidal. The same thing will be true of the ACA at some point." Even though it remains unpopular, the ACA is accomplishing what it was meant to do: Providing health insurance coverage for those who can't otherwise afford it. More than 16 million Americans receive health insurance through the ACA, and the Congressional Budget Office expects that number to rise to 25 million by 2020. The vast majority of people will still get health insurance through an employer, but the ACA will cut the number of uninsured by half. It still won't provide "universal coverage," since there will be about 26 million uninsured Americans in 2020. That's because the law allows many exemptions from the requirement for all adults to have coverage. But the ACA has pushed down the portion of Americans without insurance to 12.9%, the lowest level in 40 years. The uninsured rate is likely to stay there. It also stands to reason that the ACA will gradually become more popular as negative publicity wanes. The portion of Americans who dislike the law is still larger than the portion who favor it. But the gap has narrowed recently, with 43% of Americans opposed to the law and 41% in favor of it, the smallest difference between unfavorable and favorable views since the fall of 2012, according to polls by the Kaiser Family Foundation. Many gloomy predictions regarding the health law have failed to materialize. It hasn't led to massive job cuts, as critics predicted, and employers haven't dumped workers off their health plans en masse. Attitudes toward the plan will likely improve as these concerns fade…."
http://finance.yahoo.com/news/what-obamacare-will-look-like-in-another-5-years-145802636.html
5 Years Later ObamaCare Is Still Going Strong, Says Unions
"Labor unions took to social media Monday to celebrate the fifth anniversary of President Barack Obama signing his healthcare overhaul into law. "On the fifth anniversary of the Affordable Care Act, we celebrate how the law is working to provide quality, affordable health coverage to more Americans than in four decades–and the ongoing fight of SEIU members to promote and protect it," the Service Employees International Union declared on its Facebook page. Thanks to Obamacare, 129M ppl no longer have to worry abt an insurer denying or dropping their coverage #ACAIsWorking pic.twitter.com/e5oLNQYyYj — SEIU (@SEIU) March 23, 2015."
http://dailycaller.com/2015/03/23/5-years-later-obamacare-is-still-going-strong-says-unions/
CBS Cheers Anniversary of ObamaCare's Signing; Uses WH Stats Passed Off as 'Our Research Department'
http://cnsnews.com/video/newsbusters/cbs-cheers-anniversary-obamacare-s-signing-uses-wh-stats-passed-our-research
5 years of Obamacare
http://www.cbsnews.com/videos/5-years-of-obamacare/
Ads target House Dem ObamaCare supporters on law's anniversary
"The House Republicans' campaign arm is seizing on the fifth anniversary of ObamaCare to launch some of their first ads targeting Democrats ahead of 2016. The National Republican Congressional Committee (NRCC) announced Monday that it is running paid web ads against "the five most vulnerable" Democrats who voted for ObamaCare in 2010. "Already deep in the political wilderness, continuing to push Obamacare on hard working middle class families will only force more House Democrats to the exits in 2016," the NRCC's communications director Katie Martin wrote in a statement Monday. The ads show a birthday cake for ObamaCare with a voiceover that warns of high premiums and more regulations.  "The party's over for House Democrats," the ad warns. The ads are specifically targeting Reps. Patrick Murphy (D-Fla.) – who announced a Senate bid on Monday – as well as Reps. Collin Peterson (D-Minn.), Ann Kirkpatrick (D-Ariz.), Brad Ashford (D-Neb.) and Gwen Graham (D-Fla.). Those Democrats are among the NRCC's 19 "most vulnerable" representatives, according to a release last month…"
http://thehill.com/policy/healthcare/236613-gop-launches-anti-obamacare-ads-to-mark-fifth-anniversary
At five-year mark, parties fight Obamacare messaging war
"It's been five years since the creation of the Affordable Care Act and Republicans and Democrats are in a high-stakes messaging war over whether the law known has Obamacare has been a tremendous success, or a spectacular failure. "Higher premiums, higher deductibles, less choice, and fewer jobs — that's the story of Obamacare five years later," Senate GOP Conference Chairman John Thune, R-S.D., said on Monday. The Democrats' signature legislative achievement has proven to be one big broken promise after another." Democrats portray the law in stark contrast to the GOP, pointing to the millions of newly insured, many of them from low-income households who otherwise could not afford plans. "The Affordable Care Act has provided newfound health security to millions of children, women, workers and families," House Minority Leader Nancy Pelosi, D-Calif., said. "Thanks to this historic law, more than 16 million previously uninsured Americans have finally secured quality, affordable coverage for themselves and their families." The PR battle between opponents and proponents of the law will likely play a significant role in its survival. Recent polling shows a range of support and opposition to the law. A March 3 Fox poll found 58 percent of the public remains opposed to the law, while a March 5 NBC/Wall Street Journal poll showed only 44 percent opposed. Republicans cite public opposition in their effort to gut Obamacare as soon as this year, perhaps by using a parliamentary budget maneuver that would require only 51 votes to repeal significant portions of the law…"
http://www.washingtonexaminer.com/at-five-year-mark-parties-fight-obamacare-messaging-war/article/2561903?custom_click=rss
GAO: ObamaCare subsidies crucial for expanding coverage
"The government's watchdog agency on Monday underscored the role of ObamaCare tax credits at a time when the Supreme Court could make them illegal in a majority of states.  The availability of ObamaCare subsidies helped drive the massive increase in healthcare coverage, the Government Accountability Office wrote in a 63-page report. The tax credits reduced healthcare costs for millions of people, which "likely contributed to an expansion of health insurance coverage" in 2014, according to the nonpartisan study. The new research bolsters support for the Obama administration's long-time assertion that tax credits are a central part of the healthcare law's success. The administration has redoubled its attention on ObamaCare's subsidies in the wake of King v. Burwell, a Supreme Court case challenging subsidies in 34 states. If the court rules against the Obama administration, about 7.5 million people in those states could lose their subsidies – which federal officials have warned would lead to a "death spiral" in the insurance market. Nearly 90 percent of people who signed up for ObamaCare qualify for tax credits. With the help of tax credits, the average monthly premium is reduced to $264 a month, down from $346 a month. While about 8 million people signed up for ObamaCare in its first year, the report calls attention to the remaining uninsured. About 16 percent of nonelderly adults are still without healthcare, the majority of whom will not face penalties under ObamaCare because their incomes fall below the threshold or because they are undocumented. And even for those who already obtained coverage under ObamaCare, the report warns that many people are still having trouble affording the out-of-pocket costs. "All exchange enrollees are vulnerable to high out-of-pocket costs," according to the report, which also said that "some insurers have limited the networks of providers covered by the plans offered on the exchanges."
http://thehill.com/policy/healthcare/236639-auditor-obamacare-tax-credits-crucial-for-healthcare-expansion
Obamacare saved hospitals $7 billion: HHS
GOP says law's fifth birthday is nothing to celebrate
"Obamacare cut hospitals' costs for treating uninsured patients by more than $7 billion last year, the administration said Monday in marking the fifth anniversary of the overhaul's passage. Health and Human Services Department said states that opted to expand Medicaid accounted for $5 billion of the $7.4 billion reduction, which also factored in people who found private plans on the law's health exchanges. The data is one side of markedly different views of the Affordable Care Act, which Democratic majorities muscled through Congress in early 2010 and remains a key repeal target for conservatives. Democrats say repeal would undo five years of progress on multiple fronts, citing reports that 16 million Americans gained coverage and that health spending has slowed because of the law. "Five years later, as more Americans enjoy affordable, quality health coverage, we know that the ACA works," said House Minority Leader Nancy Pelosi, California Democrat. "Yet, House Republicans continue their obsession with destroying this law and the health security it is providing millions and millions of American families." While Mrs. Pelosi planned to rally with Democrats Tuesday on the Capitol steps, the Republican-majority Congress is trying to use an arcane part of the budget process to put a repeal bill on President Obama's desk, forcing him to veto the will of Congress…"
http://www.washingtontimes.com/news/2015/mar/23/obamacare-saved-hospitals-7-billion-hhs/?utm_source=RSS_Feed&utm_medium=RSS
HHS: Hospitals saved billions under ObamaCare
http://thehill.com/policy/healthcare/236603-hhs-hospitals-saved-billions-under-obamacare
ObamaCare's Utopian Employer Coverage Rules Backfire
"Sometimes lawmakers' eyes are bigger than the government's stomach. And amid the feast that was ObamaCare, Congress ordered up at least one dish too many. Even now, as supporters and opponents mark its fifth anniversary, the Obama administration is still trying to digest a provision of the law designed to ensure that the lowest-wage workers in a company can get the same health coverage as the CEO. The IRS sought public comment on the rule in 2010 and 2011, but has yet to reveal how it proposes to turn the vague instructions from Congress into law. At this point, it will be a surprise if the regulation ever sees the light of day. Yet keeping alive this unrealistic vision of everyone getting the same excellent employer health coverage has had a cost. Amid an absence of more sensible rules, ObamaCare has encouraged employers to offer a type of coverage that the law's crafters thought was history: bare-bones plans that don't cover hospitalization or surgery. A 2014 survey from the National Business Group on Health found that 16% of large employers planned to offer workers skinny coverage along with a more comprehensive plan that complied with ObamaCare rules. The Skinny On Employer Fines –
Why offer both kinds of policies? Companies will be absolved of any 2015 employer mandate penalties if they offer ObamaCare-compliant coverage, at least on a par with bronze-level exchange plans, for no more than 9.56% of a worker's earnings. If an employer plan costs more than that, the worker becomes eligible for exchange subsidies that trigger a $3,120 after-tax penalty for each full-time worker who claims them. But 9.56% of income is a lot for a low-income worker to pay for a high-deductible plan. Even 8.05% of income — the threshold for the individual mandate tax penalty — is a lot for a low-income worker to pay for a plan with a high deductible. (If the cheapest compliant plan available costs more than 8.05% of income, the individual is exempted from the penalty for going uninsured.) That's why some employers may think they're doing their workers a favor by offering skinny coverage that may cost about $50 a month and will cover a few visits to the doctor's office. Still, some employers with an eye on limiting fines likely hope that workers eligible for ObamaCare exchange subsidies will instead opt for a skinny plan. One-Size-Fits-All Plan? –  What is especially amazing about this state of affairs is that low-wage workers were supposed to be getting the same coverage as their bosses.
A small section of ObamaCare entitled "Prohibition on Discrimination in Favor of Highly Compensated Individuals" was supposed to extend rules governing self-funded plans to all employer-sponsored group plans. But benefits experts suggest the self-funded plan rules were fuzzy and often ignored in the past, and in the era of ObamaCare they make little sense. The IRS has signaled it will review those rules even as it writes regulations for fully insured plans.
The self-funded plan rules essentially require that health benefit plans offered to top executives be offered on similar terms to 80% of full-time workers over the age of 25. Yet offering isn't enough; at least 70% of eligible workers must take the offer to prove nondiscrimination.
"Our concern is if an employer offers a variety of benefits and you see different take-up rates, that shouldn't be the sniff test for nondiscrimination," said Katie Mahoney, executive director of health policy at the U.S. Chamber of Commerce…"
http://news.investors.com/Politics-ObamaCare/032315-744727-obamacare-employer-health-rules-spur-skinny-coverage.htm?p=2
EXCLUSIVE: Democratic Senators Beg For Another Obamacare Delay
"A group of Democratic senators is urging the Obama administration to delay a key portion of Obamacare because the results could be "harmful and disruptive." In a letter exclusively obtained by The Daily Caller, Senate Democrats pleaded with Health and Human Services secretary Sylvia Matthews Burwell to delay an Obamacare rule change that puts companies with 51 to 100 employees in the costlier "small group" market instead of the "large group" market. The rule change, which will result in higher premiums for many companies, goes into effect in 2016. The letter was signed by Democratic Sens. Claire McCaskill, Heidi Heitkamp, Chris Coons, Joe Manchin, Joe Donnelly and Jon Tester and independent Sen. Angus King, who caucuses with the Democrats. "We are writing to share our concerns regarding scheduled changes to the definition of the small group market under the Affordable Care Act (ACA)," the senators wrote in the letter, dated March 12. "Under the law, employers with 51 to 100 employees will be included in the ACA's definition of small group market starting in 2016. Instead of providing stability, we believe expanding the definition will force those historically defined 'large group plans' into the 'small group market,' where they could experience higher premiums, less flexibility, and new barriers to coverage. We therefore encourage you to delay the effective date in the definition change for two years so the market can more smoothly transition to the new rules.".."
http://dailycaller.com/2015/03/23/exclusive-democratic-senators-beg-for-another-obamacare-delay/
Obamacare repeal debate stalls budget talks in Congress
"Democrats insisted Monday that five years in, Obamacare is as healthy and successful as they hoped, even as it remains a political drag and as Republicans prepared for yet another assault in this week's budget votes. House Minority Leader Nancy Pelosi, who will rally with fellow Democrats on Tuesday to commemorate the law, said 16 million Americans have gained coverage thanks to the Affordable Care Act, while the Obama administration said the law has saved hospitals $7.4 billion they would otherwise have spent on uninsured patients. "Yet House Republicans continue their obsession with destroying this law and the health security it is providing millions and millions of American families," Mrs. Pelosi said. Congressional Republicans said the milestone is nothing to celebrate. The law remains unpopular, they said, and Americans are paying more and losing their doctors while taxpayers and businesses grapple with insurance mandates and penalties. Republican leaders said they are prepared this week to pass budget resolutions that call for the law's repeal. "By passing a balanced budget that's about the future, we can leave Obamacare's higher costs and broken promises where they belong — in the past — and start fresh, with real health reform," Senate Majority Leader Mitch McConnell said…"
http://www.washingtontimes.com/news/2015/mar/23/obamacare-repeal-debate-stalls-budget-talks-in-con/?utm_source=RSS_Feed&utm_medium=RSS
Rubio rolls out ObamaCare alternative
"Sen. Marco Rubio (R-Fla.) outlined an ObamaCare alternative on Monday that he suggested could be put in place if the Supreme Court rules against the law in a decision expected this summer. The proposal from Rubio, who is considering a White House run next year, would provide health insurance for people who lose it if the Supreme Court strikes down subsidies provided on the federally run insurance market places, while introducing broader changes to the law. "After the downfall of ObamaCare — which I believe has been inevitable from the beginning, but may be precipitated by the Supreme Court decision later this year — a plan such as this will restore our people's access to quality care," Rubio writes in a Fox News op-ed.
"To mitigate the fallout that will come with the collapse of this law, and to meet the long-term goal of replacing it with conservative solutions, I have worked to assemble a three-part plan to serve as a foundation for the post-ObamaCare era." Rubio's plan would provide refundable tax credits to help people buy health insurance. The value of the credits would increase every year, and they would eventually equal the tax preference given to employer-based plans. He acknowledges that a court ruling to invalidate the Affordable Care Act's subsidies would take away insurance from people and, therefore, requires a response. "Such a ruling should prove once and for all that ObamaCare cannot be fixed and must be fully repealed and replaced," he writes. "That must be the ultimate goal of Congress and our next president. In the short term, however, we must also recognize the reality that the ruling would leave millions without health insurance." While putting forward his own plan, he also points to a proposal from Sen. Ben Sasse (R-Neb.) to give people temporary financial assistance to keep their plans, and from Rep. Paul Ryan (R-Wis.), to pair tax credits with allowing states to opt out of the Affordable Care Act's mandates. "The goal is to provide an off-ramp for our people to escape this law without losing their insurance, and all conservatives in Congress should work together toward this goal," Rubio writes. His proposal also points to some traditional Republican healthcare ideas. He puts forward high-risk pools, which offer separate insurance, subsidized by the government, for people deemed too risky to buy insurance through the regular marketplace. That is an alternative to the healthcare law's system of preventing insurers from discriminating against people with preexisting conditions while mandating that everyone buy insurance in an attempt to spread out the risk and get healthier people into the market, too. Rubio's proposal for Medicare is similar to what was put forward in Ryan's proposed budget and is strongly opposed by Democrats…"
http://thehill.com/policy/healthcare/236599-rubio-rolls-out-obamacare-alternative
How does Obamacare help low-income diabetes patients? First, it finds them.
"People in the more than two dozen states that expanded Medicaid under the health-care law are far more likely to be newly diagnosed with diabetes than those in states that did not expand Medicaid, according to a study being published Monday. The increased access to Medicaid, the state-federal program for the poor and disabled, resulted in more people getting tested for and diagnosed with one of the most prevalent and treatable chronic conditions in the United States, said the researchers from Quest Diagnostics, a private clinical laboratory. For the study, researchers analyzed test results, stripped of identifying information, of Medicaid recipients diagnosed with diabetes in the first half of 2014. They found that diabetes cases jumped 23 percent from the year before in the 26 states and the District of Columbia, all of which expanded their Medicaid programs. In the nonexpansion states, the increase was less than 1 percent. The analysis is being published online in Diabetes Care, the official publication of the American Diabetes Association…."
http://www.washingtonpost.com/national/health-science/how-does-obamacare-help-low-income-diabetes-patients-first-it-finds-them/2015/03/22/98d1b122-cf20-11e4-8a46-b1dc9be5a8ff_story.html?wprss=rss_national
McAuliffe: GOP letting Tea Party fears stymie Medicaid expansion
"Once Virginia Republicans get through this year's election, they'll be much more willing to expand Medicaid, according to Virginia Democratic Gov. Terry McAuliffe. McAuliffe — whose second attempt to expand the state's Medicaid program under Obamacare was blocked this year by Republicans — said he chalks up the GOP resistance to political, not practical, concerns. Republican members are hesitant to embrace a major part of the health care law because they're "terrified" it would open the door to a challenger from the right, he said Monday morning at an event in Arlington designed to tout the law's benefits on its fifth anniversary. "They're worried about a Tea Party primary challenge, it's as plain and simple as that," McAuliffe said. But once the state's general election is over in November, McAuliffe said he's holding out hope that at least some Republicans will come over to his side. Ever since taking office last year, he has tried to convince the GOP-led House and Senate to expand Medicaid, but both chambers have so far refused, citing concerns about the cost to the state…"
http://www.washingtonexaminer.com/mcauliffe-gop-letting-tea-party-fears-stymie-medicaid-expansion/article/2561895?custom_click=rss
Did Anthony Kennedy Just Show His Hand On The Obamacare Subsidies Case?
"Justice Anthony Kennedy's comments in a run-of-the-mill budget meeting Monday may have signaled how he intends to vote in this year's biggest Obamacare lawsuit over the legality of federal premium subsidies. In a Monday budget request before the House Appropriations Committee, Justice Anthony Kennedy, typically the swing vote on the Court, made comments that could suggest he's leaning in favor of the plaintiffs in King v. Burwell. The question in the pivotal case is whether the text of Obamacare restricts the law's popular premium subsidies to state-run exchanges, of which there are only 14, and bans them from the vast majority of states that use the federally-run exchange, HealthCare.gov. The battle over the lawsuit about Obamacare subsidies currently before the Supreme Court has focused on whether anyone's got a solution if the Court's decision ends up skyrocketing HealthCare.gov premiums. The administration is arguing that the language in the bill doesn't exclude federal marketplace customers from the subsidies and seems to be trying to convince the Court that ruling otherwise would be catastrophic for the health-care law, and therefore for the Court's image. Department of Health and Human Services secretary Sylvia Burwell has repeatedly sworn that the administration will not even have a back-up plan prepared in case they lose the case — although anonymous officials have said elsewhere that there is a contingency plan in place…"
http://dailycaller.com/2015/03/23/did-anthony-kennedy-just-show-his-hand-on-the-obamacare-subsidies-case/
First 2016 Obamacare ads are out
"Republicans have a new ad out attacking five vulnerable House Democrats over Obamacare, but only one of them actually voted for the health care law. The 30-second paid web ad — released by the National Republican Congressional Committee on the law's fifth anniversary Monday — predicts political disaster for Reps. Gwen Graham and Patrick Murphy of Florida, Brad Ashford of Nebraska, Ann Kirkpatrick of Arizona and Collin Peterson of Minnesota. But Kirkpatrick is the only one in the group to have voted for the Affordable Care Act in 2010. She lost her seat in the next election, partly over that vote, but reclaimed it in 2012. Peterson was the only other member in office at the time the healthcare law was passed, and he voted against it. The other three members have been elected since then; both Graham and Ashford defeated Republican incumbents in November and Murphy (who announced Monday he's vying for Sen. Marco Rubio's seat) is on his second term…"
http://www.washingtonexaminer.com/first-2016-obamacare-ads-are-out/article/2561909?custom_click=rss
There's a Significant Reason Ted Cruz Chose March 23 to Announce His Presidential Bid
"Sen. Ted Cruz (R-Texas) officially announced his candidacy for the 2016 GOP presidential nomination just after midnight on Twitter Monday — and the date, March 23, has some significance. The Cruz campaign revealed that the Texas senator chose the date because it's the "anniversary of the disaster known as Obamacare." President Barack Obama signed the Affordable Care Act into law on March 23, 2010. Cruz became the first Republican to declare candidacy for 2016 — though the GOP field is expected to be crowded. Minutes after Cruz made the major announcement, tedcruz.org transformed into the conservative senator's official 2016 campaign website. He also released his first campaign video, titled "A Time for Truth." Watch below:.."
http://www.theblaze.com/stories/2015/03/23/theres-a-significant-reason-ted-cruz-chose-march-23-to-announce-his-presidential-bid/
Cruz 2016 Annoucement: 'Imagine Repealing Every Word of Obamacare, Abolishing the IRS'
"If Senator Ted Cruz's 2016 presidential announcement could be summed up in one word, that word would be "imagine." The Texas lawmaker became the first Republican to announce a 2016 candidacy, addressing a raucous crowd of students at Lynchburg, Virginia's Liberty University on Monday. Channeling John Lennon, Cruz repeatedly exhorted the students to imagine a better federal government. "Instead of the joblessness, instead of the millions forced into part-time work, instead of the millions who've lost their health insurance, lost their doctor, have faced sky-rocketing health insurance premiums," Cruz said, "imagine in 2017 a new president signing legislation repealing every word of Obamacare." "Instead of a tax code that crushes innovation, that imposes burdens on families struggling to make ends meet," he continued, "imagine a simple flat tax that let's every American fill out his or her taxes on a postcard! Imagine abolishing the IRS!" Cruz also promised to secure the border, defend Second Amendment rights and support religious liberty. But the most powerful applause came when he called on his audience to "imagine a president who stands unapologetically with the nation of Israel" — a not-so-subtle dig at President Obama, whose chilly relationship with Israel's Benjamin Netanyahu turned ice-cold after the prime minister's re-election last week."
http://www.nationalreview.com/corner/415825/cruz-2016-annoucement-imagine-repealing-every-word-obamacare-abolishing-irs-brendan
After Cruz pledge to repeal ObamaCare, White House asks: Remember Romney?
"The White House on Monday warned Republican presidential hopefuls that promising to repeal President Obama's signature healthcare reform law is a proven political loser. "There was a presidential candidate who ran in 2012 promising to repeal the Affordable Care Act, and that campaign pledge didn't work out very well for him," press secretary Josh Earnest told reporters.
The comments came on the same day Sen. Ted Cruz (R-Texas) launched his presidential campaign pledging to roll back Obama's agenda, including repealing "every word" of ObamaCare. Earnest was reluctant to speak in depth about the 2016 campaign, but he did allude to 2012 GOP candidate Mitt Romney, who also promised to repeal the healthcare law. Earnest, however, said he does not have a "direct response" to anything proposed by Cruz or any of the other potential presidential hopefuls seeking to replace Obama. He also declined to weigh in on Cruz's desire to abolish the IRS. "There will be a robust debate about the future of the country," Earnest said. "The president is certainly pleased about the substantial progress that has been made over the last six years. There is a lot more the president hopes to get done in his remaining two years in office."
http://thehill.com/blogs/blog-briefing-room/236630-white-house-to-potential-2016-gop-candidates-remember-romney
White House scoffs at Ted Cruz's Obamacare repeal vow
"Marking Obamacare's fifth anniversary Monday, the White House brushed off 2016 GOP campaign vows to scrap the law entirely, saying Republicans don't have a track record that supports their ambitions. "There was a presidential candidate who ran in 2012 promising to repeal the Affordable Care Act and that campaign pledge didn't work out very well for him," Press Secretary Josh Earnest said of the last GOP nominee for president, Mitt Romney. Mr. Earnest's comments came hours after Sen. Ted Cruz, who once delivered a 21-hour filibuster to harangue Obamacare, announced his 2016 bid for the White House. "Imagine in 2017, a new president signing legislation repealing every word of Obamacare," the Texas Republican said Monday during a speech at Liberty University in Virginia. The health care law continues to be a political flashpoint on Capitol Hill, as the new Republican-majority Congress looks to use a complex budget procedure known as "reconciliation" to put a repeal bill on President Obama's desk, forcing him to veto Congress' will. Mr. Earnest declined to spar with Mr. Cruz over Obamacare or his other proposals, such as abolishing the IRS…"
http://www.washingtontimes.com/news/2015/mar/23/white-house-scoffs-ted-cruzs-obamacare-repeal-vow/?utm_source=RSS_Feed&utm_medium=RSS
What did Jeb Bush do to fight Obamacare?
"For many conservatives, the fight against Obamacare has been the defining battle of President Obama's years in the White House. For them, and probably a majority of the Republican base, fighting first against the passage of the Affordable Care Act and later pressing to repeal it have been so important because: A) they strongly oppose the substance of the law, and B) they see opposition to Obamacare as the best way to resist the president's overall expansion of government. That the struggle has so far been a losing one has not changed the fact that conservatives require their presidential candidates to have solid anti-Obamacare bona fides. Recently a well-known conservative activist, recalling the GOP effort to stop the Affordable Care Act in 2009 and 2010, asked: Where was Jeb Bush? I don't remember him being there when we were doing everything we could to derail Obamacare. "A big vulnerability for the governor, when the debates start, is to remind us again, where were you during the battle over Obamacare?" noted that activist, Gary Bauer, of the conservative group American Values. "I don't recall much [from him] during those years. I don't think not being a veteran of those wars is a plus for Gov. Bush." Bauer is basically right. In 2009 and early 2010, as Obamacare made its troubled way through Congress, Bush — a respected former two-term Republican governor of Florida with solid conservative credentials — remained mostly silent about the biggest public policy fight in a generation. Bush statements that even tangentially touched on the Affordable Care Act were few and far between. In March 2009, for example, as the battle was just beginning, Bush penned an op-ed calling for conservatives to be the "loyal opposition" in the face of far-reaching Democratic initiatives. He added: "Simply opposing the massive encroachment of government into health care won't solve the problem of affordability of health insurance for many Americans."
http://www.washingtonexaminer.com/what-did-jeb-bush-do-to-fight-obamacare/article/2561928?custom_click=rss
Clinton tweets 'embrace' of ObamaCare
"Hillary Clinton made clear her embrace of ObamaCare in a tweet on Monday marking the law's fifth anniversary. "Hillary Clinton @HillaryClinton #ACA@5: 16m covered. Young ppl. Preexisting conditions. Women get better coverage. Repeal those things? Embrace them!" Earlier on Monday, Clinton met with Obama at the White House for about an hour to discuss "a range of topics," according to the White House.  One of the main questions ahead of Clinton's expected presidential campaign is on what issues she will seek some distance from Obama. But on ObamaCare, she is making clear her support…"
http://thehill.com/policy/healthcare/236691-clinton-tweets-embrace-of-obamacare
IMMIGRATION:
Obama Announces Unilateral Action To Bring In More Guest Workers
"President Barack Obama plans to take unilateral action to "make it easier" for global companies to send guest workers to the United States, he announced Monday. The action could benefit "hundreds of thousands" of new guest workers, who would be competing with American workers for jobs. "My administration is going to reform the L-1B visa category, which allows corporations to temporarily move workers from a foreign office to a U.S. office in a faster, simpler way," he said in a speech Monday to a global investors summit at the Gaylord National Convention Center in Maryland. "And this could benefit hundreds of thousands of nonimmigrant workers and their employers." The L-1B visa allows foreign companies who plan to start an office in the U.S. to send "specialized knowledge employees" to the states for between 3 and 7 years to start an office. And it allows U.S. companies with foreign offices to transfer workers from those offices to offices in the states. The stated goal of the program is to incentivize companies to invest in the U.S., but businesses have started using the program to replace American workers with dramatically cheaper foreign workers. A 2006 Inspector General report found the program riddled with abuse, and recommended Congress take action to protect American workers…"
http://dailycaller.com/2015/03/23/obama-announces-unilateral-action-to-bring-in-more-guest-workers/
Obama calls for visa reform to attract more foreign workers
"President Obama said Monday he'll direct the federal government to reform visa categories in order to attract more foreign workers. During a speech to the SelectUSA summit held at National Harbor in suburban Washington, Mr. Obama said the nation's economy is rebounding and the U.S. is the No. 1 place international companies should look to invest. "America is proudly open for business," the president said. "I hope you take full advantage of the opportunities that are." The White House says U.S. Citizenship and Immigration Services will "clarify" the processes for getting L-1B visas, which allow international companies to temporarily send employees to live and work in the U.S. The president said the steps will make it more appealing for international firms to establish a presence in America or to expand existing business here. The SelectUSA initiative, established by Mr. Obama in 2011, is a government clearinghouse that highlights business opportunities in the U.S. and aims to attract foreign investment. In his address, Mr. Obama said his administration is committed to SelectUSA "for the long haul." The White House on Monday also announced technical improvements to the SelectUSA site, such as new data tools making it easier for companies to "identify regional concentrations of specific industries."
http://www.washingtontimes.com/news/2015/mar/23/obama-calls-visa-reform-attract-foreign-workers/?utm_source=RSS_Feed&utm_medium=RSS
OBAMA TO EXPAND VISA PROGRAM ALLOWING FOREIGN WORKERS TO DISPLACE AMERICANS FOR THIRD-WORLD WAGES
"President Barack Obama vowed to expand an obscure visa program on Monday which would allow employers to circumvent prohibitions on using cheap foreign labor to replace American workers. "My administration is going to reform the L-1B visa category, which allows corporations to temporarily move workers from a foreign office to a U.S. office in a faster, simpler way. And this could benefit hundreds of thousands of nonimmigrant workers and their employers; that, in turn, will benefit our entire economy and spur additional investment," Obama told an applauding audience at the Gaylord National Convention Center in National Harbor, Maryland. Companies may hire college-educated aliens through either the H-1B program or L-1 visas. While the H-1B visa program was capped by law after 2003 to 65,000 admitted applicants per year, not counting generous exemptions for nonprofit "research," the L-1B program is essentially limitless. There is no law demanding companies pay their new L-1B labor force prevailing wages. Foreigners from countries such as India may work in the U.S. for as many as seven years for wages that would insult American workers who completed several years of debt-financed education. Back in 2003, Bloomberg Business ran an expose on the collaboration between India's largest IT consulting firm and the engineering corporation, Siemens USA. Stymied by H-1B strictures, the company decided to lay off American, taxpaying workers for more docile and less expensive foreign labor using L-1B visas. "Is my government telling me that if an H-1B visa holder replaces me it's illegal, but if an L-1 replaces me, it's O.K.?" a furious Patricia Fluno fumed after the company unceremoniously dumped her for an Indian IT worker. Congress required that companies pay H-1B visa recipients U.S. wages but made no such requirement for L-1B visas. This loophole allows companies to pay foreign workers Third World wages in American dollars, if they decide to cut costs—which profit-seeking entities tend to do. Fluno alleged that her Indian alien replacement was paid only a third of her $98,000 salary in 2003 dollars. (That's a salary worth over $124,000 in 2015—meaning that Siemens fired a highly-skilled American woman to pay an Indian a mere $41,491.46 in today's dollars.).."
http://www.breitbart.com/big-government/2015/03/23/obama-to-expand-visa-program-allowing-foreign-workers-to-displace-americans-for-third-world-wages/
Boost for Indian IT workers as US L-1B visas now easier to get
"US President Barack Obama today announced an easing of the process to obtain L-1B work visas for corporate executives, a move that could end the large scale harassment of IT professionals from India and make it easier for Indian companies to bring employees here.  Such a move, Obama argued would attract larger foreign direct investment to the US.  "I'm pleased to announce a new action I'm also taking to make it easier for global companies who are present here today to launch and invest in the US. My administration is going to reform the L-1B visa category, which allows corporations to temporarily move workers from a foreign office to a US office in a faster, simpler way.  "And this could benefit hundreds of thousands of non-immigrant workers and their employers, that in turn, will benefit our entire economy and spur additional investment," Obama said in his address to the SelectUSA Summit.  A large number of Indian companies are participating in the SelectUSA Summit aimed at increasing US exports and attracting more foreign investment into the US.  Large scale decline of L-1 visas was a major hindrance in Indian companies investing in the US…"
http://economictimes.indiatimes.com/tech/ites/boost-for-indian-it-workers-as-us-l-1b-visas-now-easier-to-get/articleshow/46669758.cms
A Bipartisan Immigration Program We Need to Pass Now | Commentary
"While it appears increasingly likely that congressional Republicans will punt on much-needed comprehensive immigration reform, it is important for us to look at smaller, yet still useful, steps forward to chip away at this growing, but manufactured crisis. As an entrepreneur and business owner, I have seen firsthand how hard it is to raise funds for worthy projects and companies.
Luckily, we have a program in place to help meet the needs of visionary entrepreneurs and developers: the EB-5 visa program. It's one of the best ways we can attract foreign investments to support and grow our economy and create jobs for Americans. This innovative program was first created by Congress in 1990 to spur investments in the United States and it has been a critical tool since then to supplement our capital markets during the economic downturn.
Since 2005, the EB-5 program has been responsible for the direct investment of billions of dollars in U.S. businesses and projects, leading to the creation of hundreds of thousands of American jobs. The program subjects investors to the same security requirements as any other visa applicant, and they must go through the same process to earn citizenship. Foreign investors are eligible for EB-5 when they invest at least $1 million in qualified American businesses or $500,000 in Targeted Employment Areas — rural or high unemployment zones. These investors must also show they will create a minimum of 10 American jobs. This is a bipartisan, common-sense program that brings much needed influxes of cash from savvy businesspeople to support American jobs and bolster our economy. Unfortunately, for too long it has been subject to temporary reauthorizations, creating a lack of certainty that can drive away potential investments. That's why in January, I introduced HR 616, the American Entrepreneurship and Investment Act of 2015, with Rep. Mark Amodei, R-Nev. This measure would make permanent the EB-5 investor visa program while modernizing and improving the program, reinforcing security standards and adding stronger fraud and abuse deterrence. Our legislation has broad support from the business community, most notably from the real estate, tourism and investment industries, key sectors as our nation continues its economic recovery…"
http://www.rollcall.com/news/a_bipartisan_immigration_program_we_need_to_pass_now_commentary-240866-1.html
Dems: Let's Trust Illegal Aliens to Follow the Law on Voting
Can prospective voters be asked to prove their citizenship when registering? Liberals say no.
"A major voting-law case that the Supreme Court looks likely to take next term, Kobach v. Election Assistance Commission, sets out a dispute between states and the federal government over whether Kansas can require inclusion of a proof-of-citizenship requirement on the National Mail Voter Registration Form. As the name suggests, this form is a single document that can be used nationwide to register to vote, with varying instructions for each state; the Election Assistance Commission (EAC) is a federal agency whose responsibilities include creating and administering this form. Kris Kobach, Kansas's secretary of state and a litigator with the Immigration Reform Law Institute, wants the EAC to accommodate Kansas law, which requires "satisfactory evidence of United States citizenship" in the state's registration process. Traditionally, liberal groups oppose requiring proof of citizenship in elections, and the EAC rejected Kobach's request, calling it "discriminatory and unfair." But given the effect that noncitizen voting has on canceling citizen votes, in particular conservative ones, it's Washington's refusal to cooperate that may be truly discriminatory. Last year a federal circuit court ordered the EAC to include the proof-of-citizenship requirement, but an appeals court overruled the decision. Now it seems likely that the Supreme Court will resolve the matter. As Kobach states in petitions for Kansas and co-plaintiff Arizona, maintaining confidence in our voter-registration system — in this case, by removing ineligible voters from the voter rolls — is central to the National Voter Registration Act, the 1993 law that created the standard federal registration form. But it's the law's other provisions, on expanding ballot access, that seem to get all the attention, and the EAC barely mentioned the NVRA's election-integrity goals in its 40-page decision denying Kobach's request. With the NVRA's passage, Congress intended to create and maintain a system that guarantees that voters are actually eligible to vote, a requirement that has taken on far greater importance today. America is by far the world's biggest importer of people, and its foreign-born and illegal-alien populations have never been higher. According to voting-law expert Hans von Spakovsky, "noncitizen voting is likely growing at the same rate as the alien population in the United States." And as more states give driver's licenses to illegal aliens and the 7 million beneficiaries under DACA and DAPA become eligible for these and other federal ID documents, voter fraud is likely due for a big increase over the next few cycles. ADVERTISEMENT In testimony before the House Oversight Committee last month, von Spakovsky said it is "indisputable" that noncitizens are voting. Right now, the only required verification is that would-be voters must sign an oath on the federal registration form stating that they are U.S. citizens. But to expect such an "honor system" to be followed by illegal aliens is absurd. Since illegal aliens break a myriad of laws when they enter, settle, and find work in the country — see the Center for Immigration Studies' survey of some of those laws here — it's difficult to imagine that the rules against making false attestations on government forms will seriously deter all of them from voting, especially in elections that involve ramping up government programs or increasing benefits to illegal aliens. This is particularly true in the case of illegal-alien activists who engage in "civil disobedience" and feel they're entitled to U.S. citizenship anyway. Given all this, it's hardly surprising that 39 percent of Americans think our elections are unfair and only 20 percent believe proof of citizenship shouldn't be required for voter registration…"
http://www.nationalreview.com/article/415788/dems-lets-trust-illegal-aliens-follow-law-voting-ian-smith
Homeland Security let 166,000 criminal illegal immigrants stay in U.S.
"U.S. Immigration and Customs Enforcement officials have knowingly released nearly more than 165,000 criminally-convicted illegal immigrants during President Obama's tenure as chief executive, including many charged with violent crimes like robbery, kidnapping and sexual assault. Documents obtained by the nonprofit transparency watchdog Judicial Watch show that federal immigration officials released 165,900 illegal immigrants with criminal convictions into the nation, as well as an additional 706,000 illegal immigrants who had not been convicted of crimes, as of April 26, 2014. The documents also describe some of the difficulties presented to federal immigration officials in dealing with sanctuary cities — local jurisdictions like San Francisco that refuse to cooperate with efforts to return illegal immigrants to their home countries. In Montgomery County, Md., for example, the documents describe how immigration enforcement officials were blocked from interviewing an illegal immigrant held in a local jail on rape charges due to the county's "prohibitions on immigration enforcement," according to Judicial Watch. As the Washington Examiner previously reported, Immigration and Customs Enforcement deportations overall dropped 58 percent from 2009 to 2014, while deportations of criminally convicted illegal immigrants have fallen by 43 percent since 2012. Judicial Watch obtained the documents after the department attempted to sidestep its May 2014 FOIA. The nonprofit sued the department in federal court…."
http://www.washingtonexaminer.com/homeland-security-let-166000-criminal-illegal-immigrants-stay-in-u.s./article/2561916?custom_click=rss
12,509 illegal kids already over border in second wave, just 1 in 6 returned
"The next explosion of illegal teen border crossing is in full swing, but just one-in-six are being sent home, with most of the rest settled in the United States, according to new government figures. The U.S. Border Patrol agency reported that they have seized 12,509 illegals under age 18 since October, making it the second biggest surge in history after last year's unprecedented movement of unaccompanied youths across the nation's southern border. However, when compared to the numbers of illegal kids turned over to U.S. Immigration and Customs Enforcement, it is clear that most are being "booked in" to U.S. facilities and then released — not sent home. ICE documents provided to the Washington Examiner shows that ICE is accepting an average of 2,000 a month, meaning that the Border Patrol is returning just one of six kids to their countries, mostly Mexico, Guatemala, El Salvador and Honduras. For example, the papers show that ICE "booked in" 2,355 unaccompanied youths in December 2014, second only to the previous December's 3,582. "And this is supposed to be the slow time of year," said expert Jessica M. Vaughan, director of policy studies at the Center for Immigration Studies. "Cities and towns that have already received large numbers of unaccompanied illegal alien minors should brace themselves to repeat the process again in the coming months," she added. Based on those figures and her experience charting the last year's surge of illegal immigrants, teens, she projected that U.S. border officials are on track seize about 42,000 unaccompanied alien children, or UACs, this year…."
http://www.washingtonexaminer.com/12509-illegal-kids-already-over-border-in-second-wave-just-1-in-6-returned/article/2561883
ANOTHER WAVE BEGINS: MORE THAN 12,500 ILLEGAL MINORS, 11,130 FAMILY UNITS APPREHENDED AT BORDER
"More than 12,500 unaccompanied unaccompanied minors have been apprehended illegally entering the U.S. through the southwest border this fiscal year, according to the most recent Customs and Border Protection data. Additionally, more than 11,130 family units have also been apprehended in the same October to February time period. Both the UAC and family unit apprehension are, as last year, largely from  El Salvador, Guatemala, Honduras, and Mexico. The most recent influx of illegal immigration comes following last year's record-breaking surge from Central America. In 2014, tens of thousands of illegal immigrant children and family units streamed across the border. According to the Washington Examiner, despite the historic illegal immigration level, Border Patrol is only returning one out of every six illegal immigrant children to their home countries — as Immigration and Customs Enforcement is taking on an average of 2,000 children a month. Jessica Vaughan, a Center for Immigration Studies expert, told the publication that based on her projections she expects to see Border Patrol apprehend about 42,000 UACs this year. "And this is supposed to be the slow time of year," Vaughan told the Examiner. "Cities and towns that have already received large numbers of unaccompanied illegal alien minors should brace themselves to repeat the process again in the coming months.".."
http://www.breitbart.com/big-government/2015/03/23/another-wave-begins-more-than-12500-illegal-minors-11130-family-units-apprehended-at-border/
NUMBER OF ILLEGAL IMMIGRANTS FAILING TO APPEAR IN COURT ON THE RISE
"The number of immigrants released from custody who failed to appear in court for immigration hearings has increased by more than 150 percent over the last four years, according to a new government report. The Justice Department's Executive Office for Immigration Review reveals that from Fiscal Year 2010 to FY 2014 the number of in absentia orders — where the alien's failure to appear resulted in a deportation order — increased by 153 percent for certain released individuals. "From FY 2010 to FY 2014 the number of in absentia orders for aliens released on bond or on their own recognizance increased by 153 percent while the number of immigration judge decisions for those aliens increased by 41 percent," the EOIR explains. According to the EOIR's report, in FY 2010 there were 4,199 cases that resulted in absentia orders. Each following year the numbers increased, by FY 2014 10,630 cases for that category of immigrant were competed in absentia. In FY 2014, 39 percent of cases for released immigrants were completed in absentia. Overall, the number of in absentia cases over the prior four years increased four percent, with 19 percent in 2014. "Of the immigration judge decisions rendered in Fiscal Year (FY) 2014, 19 percent involved in absentia orders. The number of in absentia orders increased by four percent from FY 2010 to FY 2014. The number of immigration judge decisions decreased by 34 percent in the same five-year time period," the report reads…"
http://www.breitbart.com/big-government/2015/03/23/number-of-illegal-immigrants-failing-to-appear-in-court-on-the-rise/
Obama Policies Favor Illegal Immigrants Over American Citizens | Commentary
"We have immigration laws in this country for two basic reasons: to preserve American jobs and to protect national security. President Barack Obama's unlawful executive actions to grant amnesty to at least 5 million illegal immigrants violate both of those principles. Any objective review must find that the president's policies have placed the concerns of those who have broken our laws ahead of the interests of citizens and legal residents of the United States.
The president's systematic dismantling of our immigration laws began in 2011 with the so-called Morton Memos, which instructed immigration officials to ignore broad categories of people for deportation purposes. That policy was expanded the following year by his Deferred Action for Childhood Arrivals program. DACA abuses the practice of prosecutorial discretion by halting the deportation of illegal immigrants and by proactively granting them work permits, if they claim to have arrived in the U.S. when they were younger than 16 and have been present for five years, among other criteria. These actions culminated in November 2014 — after the federal elections — when the president acted unilaterally to grant amnesty and work permits to millions more who were already illegally present in this country. Employment is difficult enough to find for millions of Americans and legal residents who woke up this morning without a pay check. On top of that hardship, the president has now introduced millions of new applicants who will compete for jobs that are already scarce. It is difficult to imagine how such a policy is beneficial to American workers. Worse, the president has laid out the welcome mat for anyone around the world who seeks illegal access to the interior of the United States. More than a decade ago, the 9/11 Commission warned us terrorists want two things more than anything: to gain entry into this country, and to be able to stay here. The president's policies make it unmanageable to screen all those who apply for amnesty, and therefore impossible to know whom we are dealing with. Moreover, the open invitation the president has advertised to the world now makes it more attractive than ever for terrorists, such as those sympathetic to the group that calls itself the Islamic State, to infiltrate our borders. In recent contentious debate, Congress voted to extend funding for the Department of Homeland Security. I support defending this nation, but the president's position that the funding of his executive amnesty was more important than protecting national security was something I could not agree with. I cannot understand the argument that providing work permits and federal benefits to those who have broken our laws is more important than funding the defense of our country…"
http://www.rollcall.com/news/obama_policies_favor_illegal_immigrants_over_american_citizens_commentary-240865-1.html
Did the DOJ Lie to Judge Hanen?
"When federal judge Andrew Hanen, of the U.S. District Court of the Southern District of Texas, issued an injunction temporarily blocking President Obama's most recent executive amnesty as of February 16, he did not choose the date arbitrarily. To establish his timeline, Judge Hanen relied on claims by Department of Justice lawyers that the president's Deferred Action for Parental Accountability (DAPA), issued in November, had not yet been implemented, and would not be until at least mid February. But early this month the government's attorneys admitted that they misled Judge Hanen. Between November 20, when President Obama issued his fiat, and February 16, the Department of Homeland Security (DHS) granted approximately 100,000 applications for deferred action under the expansion of the Deferred Action for Childhood Arrivals (DACA) program created in DAPA. Did the government's lawyers lie? Or did they make a months-long mistake? That was the question posed to the DOJ's legal team by a visibly angry Judge Hanen in a hearing in Brownsville, Texas, last Thursday. Deputy Assistant Attorney General Kathleen Hartnett could not explain why multiple DOJ lawyers — herself included — told the court multiple times over two and a half months that DHS would not be accepting requests for deferred action under the challenged order until mid February. She implausibly claimed that the legal team thought the injunction request did not apply to the expansion of DACA under the president's November order — despite the clear words of the states' initial filings and explicit statements made in court. It seems clear what Hanen thinks happened: "When I asked you what would happen and you said nothing, I took it to heart. I was made to look like an idiot," Hanen told Hartnett. "I believed your word that nothing would happen. . . . Like an idiot, I believed that." ADVERTISEMENT If Hanen was, in fact, duped, he would not be the first one. This administration has been happy to employ dishonesty for political gain, and in Eric Holder's wildly politicized Department of Justice, lawyers playing fast and loose with the truth would be no surprise. If the government's attorneys did not willfully deceive, then the only credible alternative explanation is staggering incompetence — which should be alarming in its own right. In light of this latest revelation, the plaintiffs — 26 states, led by Texas — have filed a discovery request for internal federal immigration documents, which Hanen appears inclined to grant. Additionally, he announced that he is contemplating sanctions against the DOJ, if he decides that its attorneys did, indeed, lie to the court. Hanen could issue an order rebuking the lawyers, which would be sent to the Justice Department's Office of Professional Responsibility (OPR), tasked with investigating ethics violations by DOJ lawyers, and to the state bar associations where the offending attorneys practice (the former probably would have no effect — OPR is run by Robin Ashton, a highly political Eric Holder protégé — but the latter might), and he could also strike one or more of the DOJ's pleadings in the suit, narrowing the government's legal options going forward…."
http://www.nationalreview.com/article/415795/did-doj-lie-judge-hanen-editors
Democrats Will Protect Families Until Immigration Reform Happens | Commentary
"In Illinois, business leaders from the Illinois Business Immigration Coalition and Archbishop Blase Cupich of Chicago pulled together moderate Republicans to pledge to work toward immigration reform in Washington that supports families and the economy. Gov. Bruce Rauner, Sen. Mark S. Kirk, and Reps. Robert J. Dold, Adam Kinzinger and Aaron Schock, all Illinois Republicans, are welcome additions to the team fighting for immigration reform, border security and legal immigration. But it will take more than a news conference and nice words about the issue to break us out of gridlock. I hope I can count on my Illinois colleagues to push back on their own colleagues when Republican leaders and candidates say immigrants are "killing Americans every day" or coming to America for the "free food" or whatever other talking point Republicans use in Congress and on television. We need allies who will stand up to the bullies who paint all immigrants as free-loaders, criminals and a drain on America. The reality is clear. Almost all of the 11 million or so undocumented immigrants in the U.S. will live here for the rest of their lives, regardless of whether we change our policies. Most have lived here for a decade already, and most live in families with children who are mostly U.S. citizens. Uprooting this population isn't going to happen — no matter how many deportation bills the House GOP majority passes or how strenuously Republicans demonize immigrants, block legal immigration and delay reforming the system. Even the worst ideas of House Republicans — such as a bill to deport DREAMers who have already passed a criminal background check that is being marked-up in the Judiciary Committee — are unlikely to become law because legislatively, we are at a stalemate. Republicans have enough votes to pass some partisan anti-immigrant and anti-immigration bills in committee and maybe the House, but probably not enough votes to pass them in the Senate. And even if a bill does pass, neither the House nor the Senate could override a presidential veto, so these measures will never become law. In response to gridlock, President Barack Obama took action last November to address aspects of how immigration laws are administered, where resources are deployed and how deportation priorities can be aligned with national priorities. But the Republican response to the president's actions was both predictable and cynical. The Republican reaction to action is always to insist on inaction.
Republicans attempted to defund the Department of Homeland Security, but the strategy failed under the weight of its own self-defeating, futile silliness. It took an eleventh-hour vote to keep the DHS open and legislation to fund the agency eventually passed on the strength of Democratic votes…"
http://www.rollcall.com/news/democrats_will_protect_families_until_immigration_reform_happens_commentary-240860-1.html
REPORT: EXEC AMNESTY MAY 'TARNISH' LORETTA LYNCH EVEN IF SHE'S CONFIRMED
"President Barack Obama's executive amnesty may tarnish Loretta Lynch–even if the Senate confirms her nomination–and make it more difficult for her to enact her agenda. Democrats need four Republicans to confirm Lynch, and Politico notes that "If Lynch is confirmed with a Senate vote that barely gets her over the finish line — or with Vice President Joe Biden casting the tie-breaking vote, a scenario that isn't out of the question — she could end up with the narrowest margin of support of any successful attorney general nominee since Michael Mukasey, who was confirmed on a 53-40 vote in 2007," which could leave her with a "tarnished reputation" if "all people know about her is that she squeaked by with 51 votes." Justice Department veterans from both parties believe, according to the report, that "she won't be able to shake off" Obama's executive amnesty, which "could easily overshadow everything else she does in office," especially since Lynch's Justice Department "is going to be on the front lines" defending Obama's executive amnesty. The Justice Department has an appeal pending in the Fifth Circuit Court of Appeals after a federal judge declared a temporary injunction against Obama's executive amnesty program. Lynch, who has said that Obama's executive amnesty for illegal immigrants was "reasonable," complicated matters at her nomination hearing when she declared that illegal immigrants had equal rights as legal immigrants and American citizens regarding employment even though it is against the law for employers to hire illegal immigrants. "Senator, I believe the right and the obligation to work is one that is shared by everyone in this country, regardless of how they came here," Lynch said in response to a question from Sen. Jeff Sessions (R-AL). "Certainly, if someone is here—regardless of status—I would prefer that they be participating in the workplace than not participating in the workplace." She would eventually walk back those remarks in response to a softball question from Sen. Chuck Schumer (D-NY) by saying, "In my family as we grew up, we were all expected to try and find employment as part of becoming a responsible adult." "I was making a personal observation based on work ethics passed on by my family, not a legal observation," she claimed. In another example of lurching to the right before his reelection campaign, Sen. John McCain, who is up for reelection in 2016, said that no Republican should vote for Lynch because she declared that Obama's executive amnesty was reasonable. But McCain dismissed the notion that Lynch will be damaged because of her support for Obama's executive amnesty if she is confirmed after the Easter recess…"
http://www.breitbart.com/big-government/2015/03/23/report-exec-amnesty-may-tarnish-loretta-lynch-even-if-shes-confirmed/
Colorado immigrant driver's licenses deal goes to governor
"A compromise to fund a Colorado program granting driver's licenses to immigrants regardless of their legal status is heading to the governor's desk. The bipartisan agreement partially funds a request from the state Department of Revenue to collect and spend fees from immigrant applicants and help with office staffing. The Senate gave unanimous approval to the deal Monday, sending it to Gov. John Hickenlooper. The House had already approved it. The revenue department initially asked for $166,000 to keep open five offices that handle the licenses, and potentially expand the program. Lawmakers readjusted the request to $66,000, allowing for three offices to be open. State officials had only one such office available to immigrants since February because lawmakers were gridlocked on the funding request…"
http://www.washingtontimes.com/news/2015/mar/23/colorado-immigrant-drivers-licenses-deal-goes-to-g/?utm_source=RSS_Feed&utm_medium=RSS
An 'unprecedented' immigration forum
"A heads-up for those who fret about the border wars: A pair of heavyweights will duke out the finer points of immigration. Grover Norquist, founder of Americans for Tax Reform, and Dan Stein, president of the Federation for American Immigration Reform, encounter one another on Thursday, each bolstered with distinct ideas and much mettle. The contenders are an interesting match; perhaps they will articulate a few good talking points for a Republican Party in search of productive immigration policy. Well, maybe. Mr. Norquist says more immigration and a viable pathway for illegals will boost the economy, and makes for good politics. Mr. Stein supports limits on immigration and amnesty to protect American jobs and tax payer burdens. "Flooding the labor market with millions of low-skilled, government dependent workers is the antithesis of economic growth and a recipe for the erosion of the middle class," he says. "Norquist and Stein are the two intellectual heavyweights at the epicenter of the immigration debate," says John Solomon, editor and vice president for content and business development for The Times, which is jointly presenting the event with the two interest groups. "This debate promises conflict and common ground and will be illuminating to all who follow the issue."…
http://www.washingtontimes.com/news/2015/mar/23/inside-the-beltway-grover-norquist-dan-stein-to-pa/?utm_source=RSS_Feed&utm_medium=RSS
Ted Cruz faces fierce Hispanic backlash over immigration crackdown advocacy
Texas Republican announces 2016 White House bid, draws praise from conservatives
http://www.washingtontimes.com/news/2015/mar/23/ted-cruz-immigration-crackdown-advocacy-sparks-fie/?utm_source=RSS_Feed&utm_medium=RSS
SPENDING/BUDGET/ECONOMY:
House Democrats Counter GOP Budget Plan
http://www.realclearpolitics.com/articles/2015/03/23/house_democrats_counter_gop_budget_plan_126018.html
House Democrats unveil budget matching Obama's tax increases
"House Democrats Monday unveiled a $3.7 trillion budget plan for next year that mirrors President Barack Obama's call for $1.8 trillion in tax increases on wealthier people and corporations over the coming decade. But it would add almost $6 trillion to the national debt over that time. The plan by Maryland Democratic Rep. Chris Van Hollen rejects deep cuts proposed by Republicans to social safety net programs and would keep the health care law intact. The plan calls for a wave of new spending for infrastructure like roads and bridges and additional funding for education and medical research. It would make modest curbs on the rapid growth of the popular Medicare program. As a result, deficits would grow from a projected $378 billion next year to $717 billion in 2025. The national debt would grow from $19 trillion to more than $25 trillion over 10 years. The Democratic plan has no chance of being adopted during House debate this week but draws a contrast between the competing fiscal priorities of the two parties. The GOP measure manages to project balance but promises unrealistic cuts to domestic programs like transportation to do so. It also would leave in place revenues consistent with keeping more than $1 trillion in tax increases from so-called "Obamacare" in place. The House will debate several different budget plans this week. GOP leaders say they will amend the budget to add $38 billion more in funding for overseas military and diplomatic accounts to the $58 billion requested by Obama. They will have to overcome opposition from deficit hawks who sought to hold the line against new spending that would increase next year's projected deficit. In the Senate, Lindsey Graham, R-S.C. won approval of a plan to add $38 billion in additional war funding as a way to try to get around binding budget caps on the Pentagon. But the measure also contains language that leaves the money vulnerable to a procedural challenge that would require a 60-vote supermajority of the Senate's 100 members to waive. Democrats argue that means Graham's move amounts to a pyrrhic victory on defense spending…"
http://www.foxnews.com/politics/2015/03/23/house-democrats-unveil-budget-matching-obama-tax-increases/
Democratic budget aims to expand working poor tax credits
"A budget written by House Democrats includes party standards like higher taxes for the wealthy and expanded benefits for the working poor. Introduced by Maryland Rep. Chris Van Hollen, the alternative budget would boost wages for middle-income earners, strip tax deductions for wealthy CEOs from the code and protect the tenants of Obamacare — policies that the party has trumpeted since the 2014 midterm elections. All budgets are largely symbolic statements but with Democrats in a deep minority in the House, the policies serve as a liberal alternative to the Republican budget introduced last week by Rep. Tom Price of Georgia. The GOP budget, which the House is expected to vote on this week, would cut federal spending by $5.5 trillion, repeal Obamacare and overhaul Medicare and Medicaid by turning the popular entitlement programs in voucher systems. Van Hollen, the top Democrat on the House Budget Committee, stressed the stark differences between the ideals put forward by Democrats and Republicans in the budgets, arguing that his budget would go further to help middle-income earners…"
http://www.politico.com/story/2015/03/house-democrats-budget-2016-116318.html
House Democrats aim to lift spending caps, offer tax credits in budget
"House Democrats announced their alternative to the Republican budget Monday, calling for Congress to lift statutory spending caps and avoid the deep spending cuts envisioned by Republicans. The plan would spend $3.9 trillion in fiscal 2016 and increase federal spending on infrastructure, higher education and other priorities Democrats described as investments in the middle class. It also would feature tax credits targeted toward middle earners. Unlike the GOP plan, the Democratic alternative would not balance in the first 10 years, accruing $6 trillion in deficits rather than the $1.3 trillion in the GOP budget. Rep. Chris Van Hollen of Maryland, the ranking Democrat on the House Budget Committee, said on a call with reporters that "the No. 1 priority is accelerating economic growth in a way that produces shared prosperity." Nevertheless, he defended the plan on fiscal terms, noting that it would see the federal debt held by the public decline from 74 percent of U.S. economic output to 70 percent, with deficits declining relative to the economy…"
http://www.washingtonexaminer.com/house-democrats-aim-to-lift-spending-caps-offer-tax-credits-in-budget/article/2561906?custom_click=rss
House Dem budget boosts defense spending
"House Democrats released a $3.7 trillion alternative budget on Monday that would end budgetary ceilings known as sequestration and increase defense spending by $38 billion. House Budget Committee ranking member Chris Van Hollen (Md.) said that his party's budget, which doesn't balance over its 10-year span, would provide $1.091 trillion in non-discretionary spending, including $561 billion for defense. Under a 2011 budget deal, the ceiling on defense spending is set at $523 billion. The House Republican budget keeps that ceiling but funds a separate account to provide the Pentagon with more flexibility. The GOP is expected to bump that account up to $96 billion. Van Hollen said the GOP was turning the overseas contingency operations account into a "slush fund" to get around the spending caps…"
http://thehill.com/policy/finance/236635-house-dem-budget-boost-defense-spending
Congress should know whether programs work; right now, it doesn't
"Last week, the House Budget Committee proposed spending almost $3.8 trillion in Fiscal Year 2016 — one-fifth of the country's total economic output. Yet much of that huge amount will be spent with little regard to efficiency and accountability. The sad truth is that, for many federal programs, we have no way of knowing whether they are working well, poorly or not at all. It is not uncommon for programs to operate for decades — with total costs running to tens and hundreds of billions — without ever undergoing thorough scientific evaluations. And there's no guarantee that politicians will pay much attention to such assessments, if they don't like the results. Consider Head Start, the pre-K education program for disadvantaged children. A large-scale evaluation using random assignment demonstrated that almost all the benefits of the program disappear by kindergarten. Yet Congress continues to pump billions into the failed program. Another policy disaster that Congress refuses to end is the 21st Century Community Learning Centers. A random assignment evaluation found that students participating in after-school educational activities under this program were more likely to have disciplinary and behavioral problems, such as getting suspended from school. Far too frequently, Washington measures success by the amount of money spent to alleviate social problems, rather than the degree to which funded programs actually reduce the problems. While continually spending taxpayer dollars may symbolize the compassion of program advocates, it does not mean that society is any better off because of it…"
http://www.washingtontimes.com/news/2015/mar/23/david-mulhausen-congress-should-know-whether-progr/?utm_source=RSS_Feed&utm_medium=RSS
House will vote on two versions of budget
"House Republicans have decided to pursue the risky strategy of holding two separate floor votes on the GOP budget blueprint Wednesday in order to resolve a disagreement over defense spending and go to conference with the Senate. The GOP-led House Rules Committee advanced Rep. Tom Price's (R-Ga.) blueprint Monday evening in a 6-3 vote with two amendments Price filed that allow the separate floor votes. One of the amendments allows a vote on the budget in its current form, which includes a provision that would boost the Pentagon's war fund next year to $94 billion, while requiring $20 billion in offsets. Defense hawks rallied against this provision last week. The other amendment allows another floor vote on the budget with a new proposal to boost the war fund to $96 billion and require no offsets. GOP leaders have not yet determined which vote will come first on the floor. The budget that receives the most number of affirmative votes will be considered the final adopted version. If there is a tie, then only the last budget that's passed will be considered the final adopted version. House Rules Committee Chairman Pete Sessions (R-Texas) told reporters Monday evening GOP leaders are trying to satisfy members of their entire conference. "What we're trying to do is give everybody a chance," he said, adding, "I don't know the winner." House GOP Policy Committee Chairman Luke Messer (R-Ind.) confirmed the plan Monday afternoon after exiting the weekly leadership meeting. "I believe by the end of the week we will have a budget that gets to 218. I'm not smart enough to predict which one it will be," Messer said. Given the outcry over the current version from defense hawks last week, the amended budget with $96 billion and no offsets could be the winner. Either way, it could be tough for Republicans. Last year's GOP budget from Rep. Paul Ryan (R-Wis.) narrowly passed the House in a 219-205 vote. The new strategy deviates from one GOP leaders suggested last week, in which they said the Rules Committee Monday evening would use a parliamentary maneuver to amend Price's spending blueprint to remove the need to offset $20 billion for the war fund…"
http://thehill.com/policy/finance/236683-gop-eyes-budget-duel-on-house-floor
Republicans heading for whiplash on partisan budget, bipartisan health bill
"Congressional Republicans will have their governing bona fides tested again this week with key votes on the 2016 budget and a plan to revamp the payment system for doctors who treat Medicare patients. On the budget resolution, House Speaker John A. Boehner (R-Ohio) will be in familiar territory, trying to pass an austere spending plan with votes entirely from his side of the aisle but facing a revolt from the far-right flank, which insists on more ideological purity in budgeting (and nearly everything else). For the Medicare provision, Boehner worked preemptively with Democrats. The proposal, which has not provoked much division within his party's ranks, could create some of the structural changes to entitlement programs that Republicans have long sought. In almost improbable fashion, given the unsteadiness of the first months of this year, Boehner has a chance to end the first quarter on an upbeat note that could expose divisions among Democrats. But first, Republicans will have to dodge several obstacles, and even if they do, the speaker doesn't necessarily think he has found a new paradigm for success. "There was an opportunity that presented itself to work in a bipartisan way to find the appropriate offsets, spending offsets," Boehner told reporters, explaining his decision to engage the Democrats on the Medicare plan. "And the door opened, and I decided to walk in it. As simple as that." But there is little question that stranger times await. Take, for example, the impassioned discussion that Rep. Mick Mulvaney (R-S.C.) held with reporters just off the House floor. On the budget, Mulvaney, a staunch conservative, was outraged that leaders were willing to tack on nearly $100 billion in additional war funding that would go into a special account and technically would not count toward balancing the budget. "We're breaking the law — not the letter but the spirit," he said…"
http://www.washingtonpost.com/politics/republicans-heading-for-whiplash-on-partisan-budget-bipartisan-health-bill/2015/03/22/32aef3a4-d0c5-11e4-8fce-3941fc548f1c_story.html?wprss=rss_homepage
Obama to announce $240 million in new pledges for STEM education
"President Barack Obama is highlighting private-sector efforts to encourage more students from underrepresented groups to pursue education in science, technology, engineering and math. At the White House Science Fair on Monday, Obama will announce more than $240 million in pledges to boost the study of those fields, known as STEM. This year's fair is focused on diversity. Obama will say the new commitments have brought total financial and material support for these programs to $1 billion. The pledges the president is announcing include a $150 million philanthropic effort to encourage promising early-career scientists to stay on track and a $90 million campaign to expand STEM opportunities to underrepresented youth, such as minorities and girls. More than 100 colleges and universities have committed to training 20,000 engineers, and a coalition of CEOs has promised to expand high-quality STEM education programs to additional 1.5 million students this year. Obama launched "Educate to Innovate," his effort to encourage the study of science, technology, engineering and math, in 2009. More than 35 student teams will exhibit their projects at the White House Science Fair."
http://www.cbsnews.com/news/obama-to-announce-240-million-in-new-pledges-for-stem-education/
Obama's Bizarre Executive Privilege Claim Over Fannie And Freddie
"Last week was dubbed "Sunshine Week" by proponents of open government, and the administration that swept into office promising to be the "most transparent" in history got a surprise. The Obama administration was just judged by a major, mostly friendly, news service as least transparent of modern presidencies. An analysis by the Associated Press found that "the Obama administration set a record again for censoring government files or outright denying access to them last year under the U.S. Freedom of Information Act." The AP adds that the administration "also acknowledged in nearly 1 in 3 cases that its initial decisions to withhold or censor records were improper under the law — but only when it was challenged." But FOIA requests are just the tip of the iceberg for this administration's secrecy, much of which has nothing to do with the legitimate exception of national security. In Dodd-Frank, the administration set up the Consumer Financial Protection Bureau and the Financial Stability Oversight Council — the constitutionality of both of which are now subject to a lawsuit from the Competitive Enterprise Institute and other parties — to be exempt from many open meetings and (especially with FSOC) open records requests. But probably the most egregious example of this administration's secrecy practices concerns its management of the government-sponsored housing enterprises (GSEs) Fannie Mae and Freddie Mac. As important as the role Fannie and Freddie play in the housing market, and  American Enterprise Institute financial scholar Peter Wallison's new book Hidden in Plain Sight convincingly fingers them as the main culprits in the mortgage bust that led to the financial crisis, it is hard for anyone to argue that their actions somehow affect national security. Yet when asked to produce documents in litigation by Fannie and Freddie's shareholders, the Obama administration made the unbelievable claim of "executive privilege."  According to New York Times financial columnist Gretchen Morgenson, "the government has invoked presidential privilege on 45 documents created either by officials at the Treasury or the F.H.F.A., the regulator charged with conserving Fannie and Freddie's assets."
http://dailycaller.com/2015/03/23/obamas-bizarre-executive-privilege-claim-on-fannie-and-freddie/
The federal government is spending a lot of money trying not to spend money on travel
"Staff at the U.S. Naval Research Laboratory in Washington spent more than 9,000 hours during five months last year preparing and reviewing requests from its scientists and engineers to attend conferences and present research. The tab for taxpayers was $824,000. The Energy Department's Los Alamos National Laboratory in New Mexico spent $1.6 million to review similar travel and conference requests during one fiscal year, an increase of $1.4 million from the previous one. And Los Alamos officials poured $708,500 into updating a travel and expense management system so they could track all the paperwork. These expenses are among the extraordinary costs that federal agencies say they have incurred in the three years since the Obama administration severely clamped down on employee travel to training and other conferences, after a Las Vegas spending scandal. The Government Accountability Office identified the examples in a study this month of the 2012 policy's effects on science, technology and engineering researchers at the Defense and Energy departments, which employ more than 129,000 of these experts. GAO, the watchdog arm of Congress, concluded that travel restrictions at the two agencies have severely curtailed attendance at academic conferences, a frustration felt by employees across the federal government. The scientific community, which complained early on to Congress and the White House that the travel curbs were diminishing government researchers' standing in the United States and abroad, was hit particularly hard. With only shaky assurances that their supervisors will approve their attendance at a conference with a reasonable lead time — or approve the request at all — "scientists and engineers are less likely to submit papers or accept speaking invitations," GAO found in its 52-page report. "They do not have assurance that a decision regarding attendance will be made in a timely fashion, DOD and DOE officials told us, because they may be concerned about their standing with peers in their technical communities," auditors found. As a result, the Defense and Energy departments are worried about recruiting top talent and keeping scientists from leaving for academia or industry jobs."
http://www.washingtonpost.com/blogs/federal-eye/wp/2015/03/23/consequences-of-the-federal-travel-clampdown-more-costs/
SEC pushes ahead on financial adviser rules
http://thehill.com/policy/finance/overnights/236672-overnight-finance-sec-pushes-ahead-on-financial-adviser-rules
Hillary Clinton embraces corporate 'wage subsidies,' hints at presidential bid
"Likely 2016 presidential candidate Hillary Clinton on Monday decried youth unemployment and suggested a model that would provide "wage subsidies" to corporate America. In Washington to talk urban policy at the Center for American Progress, Clinton offered up the German system for boosting employment as the model to keep people employed. "The other thing that Germany does, is instead of an unemployment system, they have a wage subsidy system so you don't let people go in the first place," she said. Clinton, who started the "Job One" program at the Clinton Foundation, said funds should also go to corporate training programs. Noting that 5.6 million people age 16-24 are either not in school or employed, she said that they also lack skills. "They don't have the hard skills, but they also don't have the soft skills," she said…"
http://www.washingtonexaminer.com/hillary-clinton-embraces-corporate-wage-subsidies-hints-at-presidential-bid/article/2561894?custom_click=rss
Jeb Bush Is Learning The Wrong Lesson From His Father About Tax Hikes
http://dailycaller.com/2015/03/23/jeb-bush-is-learning-the-wrong-lesson-from-his-father-about-tax-hikes/
COMMON CORE:
Elementary school teachers: How PARCC testing is affecting our classrooms
"With the spring standardized testing season under way, we are hearing from a growing number of teachers, principals and even superintendents who are speaking out about the negative effects of high-stakes testing on teaching and learning.  For example, Steve Kramer,  superintendent of Madeira City Schools in Ohio, recently wrote an open letter about why he is "profoundly concerned" about new Common Core testing. The following post is an open letter signed by 20 teachers at Barbieri Elementary School in Framingham, Massachusetts, who detail how Common Core testing is affecting their classrooms. Here's the open letter: We are teachers at Barbieri Elementary School who want to make clear what is happening in your children's classrooms as a result of decisions made in offices far away. This year, 3rd-8th graders in Framingham Public Schools will be taking the test known as PARCC, which will be replacing the Massachusetts Comprehensive Assessment System (MCAS). PARCC was created by the Partnership for the Assessment of Readiness for College and Careers, one of two multi-state consortia given $360 million in federal funds to design new standardized tests to hold students, schools and teachers "accountable." As teachers we cannot stay silent as PARCC makes its way into our classrooms. In the words of Soujourner Truth at the 1851 Women's Convention, "Where there is so much racket there must be something out of kilter." Nationally, we're hearing a racket about the problem of standardized tests driving instruction, knocking the process of education clearly out of kilter. Here are a few reasons why:.."
http://www.washingtonpost.com/blogs/answer-sheet/wp/2015/03/23/elementary-school-teachers-how-parcc-testing-is-affecting-our-classrooms/?wprss=rss_national
COMMON CORE CLAIMS OF HIGH QUALITY NOT VALID (from March 21)
"When Common Core was launched in 2009, it was promised: "These standards will be research and evidence-based, internationally benchmarked, aligned with college and work expectations and include rigorous content and skills." Is Common Core internationally benchmarked? Does Common Core actually promote practices that are similar to those of high achieving countries that are likely to result in improved achievement of American students? Are the Common Core standards aligned with college expectations? These are key questions that are at the basis of the initial buy-in Common Core garnered around the country. Five years have passed since those standards have been published and adopted – sometimes sight-unseen – by over 40 states. What have we learned since? Let's look at the case of mathematics. For those familiar with international education evaluation data, it is unquestionable that the United States is not among the top achieving countries. Prof. William Schmidt wrote in the American Educator in 2005 that: By the end of eighth grade, children in these [top achieving] countries have mostly completed mathematics equivalent to U.S. high school courses in algebra I and geometry. By contrast, most U.S. students are destined for the most part to continue the study of arithmetic. In fact, we estimate that, at the end of eighth grade, U.S. students are some two or more years behind their counterparts around the world. Indeed, this particular statement of Prof. Schmidt was cited when Common Core rallied state governors to climb on board, promising to benchmark itself to such demanding standards. In fact, Prof. Schmidt was appointed to the Validation Committee of the Common Core and he signed off on them being "comparable to the expectations of other leading nations" in 2010. Another expert in college expectations, Prof. David Conley, was also a member of the Validation Committee who signed off on the Common Core standards as being "reflective of the core knowledge and skills in ELA and mathematics that students need to be college- and career-ready."…"
http://www.breitbart.com/big-government/2015/03/21/common-core-claims-of-high-quality-not-valid/
Debate over test security vs. student privacy rages in the age of social media
"A New Jersey student's tweet about a question on new Common Core tests was deleted after it was flagged by a testing company, spurring a national debate about how to balance children's privacy with test security in the age of social media. Many parents and Common Core critics accused Pearson, the publisher of the new exams, of spying on the nation's children. But for Pearson and other major test publishers — including ACT and SAT, which administer college entrance exams — watching public conversations on the Web has become a fundamental part of combating cheating and ensuring fairness. "Sharing images of test questions on social media is the 2015 equivalent of a student copying test items and handing them out," said David Connerty-Marin, spokesman for PARCC, whose new Common Core tests are being administered for the first time this year in the District, Maryland and 10 other states. "Protecting students and teachers from breaches — which are a violation of testing policies — is the right thing to do." Test-security handbooks say that looking in on social media is not only acceptable but is a best practice, and such monitoring has become commonplace on professional licensure exams, college-entrance tests and many other assessments that can elicit a temptation to cheat. It is so widespread that there are companies dedicated to such data mining. ETS, which administers exams such as the GRE and the SAT, has been scanning the Internet for 18 years, said Ray Nicosia, head of test security for the company. He said test security has evolved alongside technology, adding that he can remember cheating scams involving fax machines in the late 1990s. "So when the Internet came along, then we started seeing potential for the Internet to be used" to cheat, he said…"
http://www.washingtonpost.com/local/education/debate-over-test-security-vs-student-privacy-rages-in-the-age-of-social-media/2015/03/23/bbac030a-cf0c-11e4-a2a7-9517a3a70506_story.html?wprss=rss_homepage
Gov. Doug Ducey calls for state to review, tweak Common Core
"Arizona Gov. Doug Ducey on Monday asked the state Board of Education to thoroughly review the state's Common Core school standards but fell short of calling for them to be scrapped. Ducey told the board the standards should be adjusted as needed to serve Arizona students. But he won't support a legislative effort now underway to eliminate them. Instead, he called for the board to begin a review that would involve parents and teachers from across the state. "And it's normal to have a review of the standards process," Ducey said. "I think this has become a real distraction in our state, and you see it across the country." The board adopted the standards for language arts and math in 2010, and they're now fully implemented in Arizona schools. But they have become heavily politicized in recent years, with opponents criticizing them as driven by the federal government. Proponents say they are state-created and ensure students are prepared for college and careers. Arizona and more than 40 other states helped draw up the standards…"
http://www.washingtontimes.com/news/2015/mar/23/ducey-calls-for-state-to-review-tweak-common-core-/?utm_source=RSS_Feed&utm_medium=RSS
Ted Cruz's big mistake about Common Core
http://www.washingtonpost.com/blogs/answer-sheet/wp/2015/03/23/ted-cruzs-big-mistake-about-common-core/?wprss=rss_national
School achieves huge bump in graduation rate by just passing everyone
"Looks like somebody may have finally come up with a better system than Common Core. John Dewey High School in Brooklyn, New York was having a lot of trouble with their numbers. Not enough students were graduating, and that's bad for business. But rather than messing around with the tedious business of trying to motivate the students and their parents or examine how effective the teachers actually are, they clearly had one of those, wow, I could have had a V-8 moments. In 2009 they were only graduating 56% of their students. But by 2013 – just five short years later – they had boosted that number up to 74%. That's some incredible progress! But how did they do it? As it turns out, you can get the graduation numbers up far more efficiently if you just give almost everyone a passing grade. Teaching kids takes so much effort, staffers at John Dewey HS in Brooklyn have found a quicker way to fix persistent failure rates, sources said: Just let them pass. Investigators are probing accusations of a massive grade-fixing scheme by educators desperate to boost the graduation rate at Dewey, The Post has learned. Multiple sources claim Dewey is cutting corners by passing kids with the help of a shady "credit recovery" program that students sarcastically call "Easy Pass." The system allows failing pupils to get passing grades by playing games, doing work online or taking abbreviated programs that critics argue lack academic rigor. So they're calling it "credit recovery" these days. I suppose describing this as lacking academic rigor is fair enough, but I'm guessing that some of our readers could come up with a better summary. The best example provided is the class of students who earned extra credit in science for watching Jurassic Park. To be fair, though, I suppose there's as much good science in that film as in some public school science classes as long as they're watching the original. But if it was that dreadful sequel, the parents should complain…"
http://hotair.com/archives/2015/03/23/school-achieves-huge-bump-in-graduation-rate-by-just-passing-everyone/
MISC.:
Report Says Former IRS Employees–Think Lois Lerner–Can Still Peruse Your Tax Returns
"Could Lois Lerner still take a look at your tax returns on IRS computers? It sounds preposterous, but a new watchdog report says former IRS employees still have access to IRS computer systems long after they have no official business with the information. The report is by the U.S. Government Accountability Office, an independent, nonpartisan agency that works for Congress. The GAO investigates how the federal government spends taxpayer dollars. In the case of IRS security, the report says not well. This report cites significant deficiencies in the security of IRS financial reporting systems. Millions of Americans who are legally required to file taxes are fearful about fraud. The report says the IRS needs to continue improving controls over financial and taxpayer data. In the case of former IRS workers with continuing access to IRS data systems, they need to be cut off…"
http://www.forbes.com/sites/robertwood/2015/03/23/report-says-former-irs-employees-think-lois-lerner-can-still-peruse-your-tax-returns/
House panel to consider IRS bills
"The House Ways and Means Committee is set to increase the spotlight on the IRS again on Wednesday, considering seven different bills about the tax agency. The bills include proposals to make it easier to fire IRS employees found to be making lives difficult for taxpayers for political purposes; to bar agency officials from conducting official business on personal email accounts; and to give groups seeking tax-exempt status more appeal powers. Ways and Means Chairman Paul Ryan (R-Wis.) and the committee will mark-up the measures more than 22 months after former IRS official Lois Lerner acknowledged that the agency improperly scrutinized Tea Party groups seeking tax-exempt status. Lerner, like former Secretary of State Hillary Clinton, was also found to have used personal email for official work. Congressional committees are still investigating the IRS, with the GOP saying their efforts have been slowed by attempts to recover emails to and from Lerner that couldn't be found. Calling out the IRS also remains popular among conservatives – Sen. Ted Cruz's (R-Texas) proposal to abolish the agency received among the biggest cheers when he announced he was running for president on Monday. The Ways and Means panel is also scheduled to vote on repealing the estate tax on Wednesday. The other IRS bills include proposals to improve the process for obtaining tax-exempt status, provide certain deductions for the gift tax, allow the release of information on investigations into the improper disclosure of taxpayer information, and implement a taxpayer bill of rights…"
http://thehill.com/policy/finance/236654-house-panel-to-consider-irs-bills
Poll: Most Americans Are Over Obama's Policies, Want Change
"Most Americans want the next president to change President Obama's policies, according to a new poll. Fifty-seven percent of those polled said their ideal candidate "would change most of the policies of the Obama administration," while 41 percent said their ideal candidate "would continue most of the Obama administration," according to the CNN poll, conducted between March 13 and 15. Of the 1,095 Americans polled, 28 percent identified as Democrats, 24 percent as Republicans, and the rest as Independents or not registered voters. They were asked to imagine they could "create the perfect candidate" to replace Obama, and then asked to choose the better of two statements in a series of choices. Most of those polled also said they prefer a candidate with a lot of experience as an executive, rather than as a legislator, and that they prefer a candidate who believes religious views have no place in government. Fifty-nine percent said they want a candidate who has been in the public eye as a political leader for many years…"
http://dailycaller.com/2015/03/23/poll-most-americans-are-over-obamas-policies-want-change/
White House eyes faster Internet speeds with new push
"The White House is launching a new effort to speed up Americans' access to the Internet. President Obama on Monday signed an order creating a new council cutting across more than 25 different agencies to focus exclusively on ways to speed up companies' ability to connect people to high-speed Web access. "This is a good day for innovation and a good day for expanded opportunity to connect U.S. businesses, job-seekers, farmers, ranchers and producers throughout the United States to the rest of the world," said Agriculture Secretary Tom Vilsack, who is leading the new effort along with Commerce Secretary Penny Pritzker. According to new data out of the Commerce Department, 98 percent of the country currently has access to high-speed 4G wireless Internet service. But while many people have speedy access to the Web on their smartphones and tablets, wired hookups are not being deployed as quickly over as large a swath of the country. "There's more work to be done, especially in the area of wired broadband to hones and offices," said Jeffrey Zients, the director of the National Economic Council. The new council led by Vilsack and Pritzker will try to close that gap by working with government officials and private companies to pinpoint bureaucratic hurdles, ineffective programs or other impediments to roll out Web access. The council will need to report back to the White House with specific steps to take within 150 days. At the same time, the U.S. Department of Agriculture (USDA) is reopening a revamped loan program to spread broadband service across the nation's rural areas. On Monday, the USDA announced that it would be giving out $35 million in loans to services in Arkansas, New Mexico and Iowa. That's just the beginning, it said. "We'll have probably 25 to 30 major projects similar to the announcement we're making today throughout the year through our broadband loan and infrastructure program," Vilsack said on a conference call with reporters…"
http://thehill.com/policy/technology/236621-white-house-eyes-faster-internet-speeds-with-new-push
Obama Announces Next-Gen Broadband Council, STEM Program Investments
http://abcnews.go.com/Politics/video/obama-announces-gen-broadband-council-stem-program-investments-29845354
Obama: We've achieved goal of 98% broadband availability
"Through a combination of taxpayer money and private investments, President Obama said Monday 98 percent of Americans now have access to fourth-generation mobile broadband. The president in 2011 first laid out the goal of providing broadband access to at least 98 percent of the nation and said he wanted to see it accomplished by the time he left office in 2017. "Today I can announce that we have achieved that goal and we did it ahead of schedule," Mr. Obama said during brief remarks at the White House Science Fair, which brought students from across the country to Washington to show off their latest inventions and innovations. About $7 billion from Mr. Obama's 2009 stimulus package went to improving broadband access, in addition to other government investments. The administration also has worked with a number of private companies that have invested in broadband infrastructure. Also on Monday, the president signed a presidential memorandum to create the first Broadband Opportunity Council, tasked with extending broadband access and increasing competition. The council will be co-chaired by Agriculture Secretary Tom Vilsack and Commerce Secretary Penny Pritzker…"
http://www.washingtontimes.com/news/2015/mar/23/obama-weve-achieved-goal-98-broadband-availability/?utm_source=RSS_Feed&utm_medium=RSS
Supreme Court to hear challenge to EPA power plant regs
"The Supreme Court will hear arguments Wednesday in a case that challenges one of the Obama administration's most significant environmental regulations. In Michigan v. Environmental Protection Agency, states and industry groups are asking the justices to overturn the EPA's 2011 mercury and air toxics standards limiting certain air pollutants from coal-fired power plants. The court is being tasked with deciding whether or not the EPA properly took into account the costs of the regulation when it was writing it. Critics have blamed the multi-billion-dollar regulation for many recent and planned shutdowns of coal-fired power plants, calling it a part of Obama's "war on coal." The case could also have wide-ranging implications for how regulatory agencies interpret their authority from Congress. Meanwhile, Republicans will hold events to discuss some of their environmental and energy priorities and those of the Obama administration. The Senate Energy and Natural Resources Committee will bring in Energy Secretary Ernest MonizThursday to discuss the Energy Department's Quadrennial Energy Review. The report is a wide-ranging, time-consuming effort to assess the state of the country's energy, including exploration, infrastructure and consumption, among other factors. The report has yet to be made public, though Moniz says it will be soon. The Energy Department is being tight-lipped about whether it will come out before the hearing. The Energy and Natural Resources Committee will also hold a hearing on the management of national forests. Also in the Senate, the Environment and Public Works Committee will hold a field hearing in West Virginia to talk about the local impact of the Obama administration's climate rule for power plants, while the Agriculture Committee will talk about the EPA's "waters of the United States" rule. In the House, lawmakers will start to formally discuss whether to ease the 40-year-old ban on crude oil exports. The Foreign Affairs subcommittee on trade has scheduled a Wednesday markup meeting on Rep. Joe Barton's (R-Texas) bill to lift the ban…"
http://thehill.com/policy/energy-environment/236466-week-ahead-supreme-court-to-hear-challenge-to-epa-power-plant-regs
New FEMA rules troubling for GOP governors who deny climate change
"The Obama administration has issued new guidelines that could make it harder for governors who deny climate change to obtain federal disaster-preparedness funds. The Federal Emergency Management Agency's new rules could put some Republican governors in a bind. The rules say that states' risk assessments must include "consideration of changing environmental or climate conditions that may affect and influence the long-term vulnerability from hazards in the state." The policy, which goes into effect in March 2016, doesn't affect federal money for relief after a hurricane, flood, or other natural disaster. But states seeking disaster preparedness money from Washington will be required to assess how climate change threatens their communities, a requirement that wasn't included in FEMA's 2008 guidelines…"
http://www.washingtontimes.com/news/2015/mar/23/fema-rules-trouble-for-climate-change-deniers/?utm_source=RSS_Feed&utm_medium=RSS
GOP lawmaker targets Obama climate plan
"House Republicans on Monday targeted a key element of President Barack Obama's strategy for fighting climate change, releasing a bill to delay the Obama administration's plan to limit carbon pollution from existing power plants. Rep. Ed Whitfield of Kentucky unveiled a draft bill that would allow governors to veto compliance with the federal rule if the governor determines it would cause significant rate hikes for electricity or harm reliability in the state. The bill also would delay the Environmental Protection Agency's climate rule until all court challenges are completed. Whitfield, chairman of the energy and power subcommittee of the House Energy and Commerce panel, said the EPA's proposed rule to limit carbon pollution from coal-fired power plants is riddled with problems and faces an uphill battle in the courts. Whitfield and other Republicans cited testimony from an unlikely ally, Harvard Law professor Laurence Tribe, an Obama mentor who has said the proposed EPA rule is unconstitutional. "Burning the Constitution should not become part of our national energy policy," Tribe told Whitfield's subcommittee last week…"
http://www.washingtontimes.com/news/2015/mar/23/gop-lawmaker-targets-obama-climate-plan/?utm_source=RSS_Feed&utm_medium=RSS
GOP bill delays climate rule, gives states veto
"House Republicans are preparing a bill that would delay implementation of the Obama administration's climate rule for power plants and let state governors veto compliance plans. Rep. Ed Whitfield (R-Ky.), chairman of the House Energy and Commerce Committee's panel on energy and power, unveiled the draft legislation Monday that he worked on with Rep. Fred Upton (R-Mich.), the full committee chairman, and other members. The draft bill would delay the Environmental Protection Agency's (EPA) rule until all court challenges are over and let governors block any plans to implement the regulation — whether from the state or imposed by the EPA — if they think it would significantly increase electricity rates or harm reliability.
"This rule is particularly controversial. It's unprecedented in the power that they're trying to grab here from the states, and they're significantly changing the way they are looking at compliance with these [carbon dioxide] regulations in each state," Whitfield told reporters Monday. Whitfield said while Republicans want to stop the rule altogether, this plan is more likely to pass…"
http://thehill.com/policy/energy-environment/236656-house-gop-seeks-to-delay-epa-climate-rule-gives-states-vetoes
Sen. Inhofe scrutinizes new White House climate adviser
"Sen. Jim Inhofe (R-Okla.) is scrutinizing the President for hiring a climate and energy adviser who used to work for a major environmental group. Megan Ceronsky was hired in January as a senior adviser to President Obama in the White House's energy and climate change office, after having worked for near four years at the Environmental Defense Fund as a top lawyer. Inhofe, chairman of the Senate Environment and Public Works Committee, said Monday that the hire is akin to "having the fox watch the henhouse," and asked various questions about whether her hire conforms with ethics rules. Ceronsky was a key figure in efforts leading up to the Environmental Protection Agency's (EPA) landmark carbon limits for power plants, and she should not be allowed to work on that rule, Inhofe argued. "It appears highly inappropriate to have Ms. Ceronsky serve in any capacity interacting with EPA or otherwise involved in the development of these rules, considering her prior legal representation and advocacy on behalf of EDF before EPA on these very same matters," Inhofe wrote in letter to the White House…"
http://thehill.com/policy/energy-environment/236624-sen-inhofe-scrutinizes-new-white-house-climate-adviser
Internet Providers Sue to Kill Net Neutrality
The first legal shots have been fired in the battle over Internet regulation.
"Telecom companies filed a pair of lawsuits Monday in an attempt to reverse the Federal Communications Commission's new net neutrality rules. The suits are expected to be the opening shots in a long legal war against the controversial regulations. USTelecom, which represents AT&T, Verizon, and other companies, filed its lawsuit in the U.S. Court of Appeals for the D.C. Circuit, while Alamo Broadband, a small Texas-based wireless Internet provider, filed its suit in the U.S. appeals court based in New Orleans. "The focus of our legal appeal will be on the FCC's decision to reclassify broadband Internet access service as a public utility service after a decade of amazing innovation and investment under the FCC's previous light-touch approach," Jon Banks, the senior vice president for USTelecom, said in a statement. "As our industry has said many times, we do not block or throttle traffic and FCC rules prohibiting blocking or throttling will not be the focus of our appeal." The suits claim the rules are outside the FCC's authority, violate administrative law, and infringe on the companies' constitutional rights…"
http://www.nationaljournal.com/tech/internet-providers-sue-to-kill-net-neutrality-20150323
White House scrambles to limit damage from Hillary Clinton email scandal
White House attorneys admit in court that messages withheld
"Hillary Rodham Clinton's email practices are now becoming a legal headache for the Obama administration, which for the first time has admitted to a court that the former secretary of state withheld her emails. Administration attorneys are now scrambling to contain the damage by promising to redo what eventually could be hundreds of open records searches that were tainted by Mrs. Clinton's email practices and those of her top aides, who, according to a New York Times report Monday, also occasionally used private emails to communicate. The government attorneys, however, insist that the officials didn't break the law or act in bad faith by not revealing to anyone that it never searched Mrs. Clinton's emails, despite hundreds of requests for her electronic communications that were unable to be completely fulfilled because the department didn't gain access to her messages until late last year. "It's a con game. They've been caught in a con," said Tom Fitton, president of Judicial Watch, a conservative public interest law firm that filed 160 open-records requests that could have been tainted by Mrs. Clinton's email practices. "The concern is there's been misconduct and misrepresentation and fraud on the courts, and certainly on Judicial Watch." His organization has asked a court to reopen one case seeking Mrs. Clinton's emails, saying the State Department couldn't have completed a search last year because it never had her emails in the first place. Justice Department lawyers defending the State Department told Judge Royce C. Lamberth that while the government didn't get Mrs. Clinton's emails until last year, they have since searched the 30,000 or so messages to determine whether any of them should be released in response to Judicial Watch's request. The lawyers promised to share the results of their search next month."
http://www.washingtontimes.com/news/2015/mar/23/obama-scrambles-to-limit-hillary-clinton-email-sca/?utm_source=RSS_Feed&utm_medium=RSS
Obama: 'I Recognize There's Something Called Congress'
"President Barack Obama talked about what he called a "21st century budget" and recognized the Congress had a role to play. "Now, that's my budget," Obama said after rattling off several agenda items in his fiscal year 2016 budget proposal that included infrastructure funding and free community college. "I recognize there's something called Congress here and there are going to be some negotiations taking place," Obama continued. "So far, Republicans in Congress have put forward a different kind of budget, but I'm confident that we can find a way forward." The president's critics have often accused him of acting too often without Congress on matters such as immigration, gun restrictions, health care and other matters. House Republicans introduced a budget last week that would balance in 10 years, but the White House said it is filled with accounting gimmicks. The Obama administration budget proposal never balances the budget. Obama spoke Monday at the Select USA Investment Summit in National Harbor, Md. He promoted Select USA is an initiative that seeks to attract international investment to the United States. "I put forward a budget for this coming fiscal year that reflects the realities of the new economy," Obama said. "We're going to give workers and businesses the tools they need to succeed in a fast-paced, highly competitive, constantly changing world and that means new investments in education, new investments in job training, including making two years of community college free, because we want to make sure that our workers continue to be prepared to fill the jobs that you intend to bring here. It means new investments in manufacturing, and 21st century infrastructure that 21st century businesses need."…"
http://www.theblaze.com/stories/2015/03/23/obama-i-recognize-theres-something-called-congress/
These Are the Government Websites Americans Use Most Heavily
http://www.theblaze.com/stories/2015/03/23/these-are-the-government-websites-americans-use-most-heavily/
What We Can Learn From Patrick Henry's 'Give Me Liberty or Give Me Death' Speech
"Two hundred forty years ago today, Patrick Henry made his immortal cry, "Give me liberty or give me death!" The statement came at the end of a speech Henry made to the Virginia House of Burgesses. As Henry spoke, Great Britain was preparing to use force to reduce the American colonies to a state of obedience. His words spurred the movement of resistance that, in the end, succeeded in establishing a new, independent republic in America. Henry's speech stands out in the annals of American rhetoric not only because of its memorable conclusion, but also because of its lack of documentation. It may be the most important American political speech of which we have no contemporary written record. Henry evidently spoke from no prepared text, or if he did have such a text, he preserved no copy of it. No written record was made of the speech at the time it was made, and it fell to Henry's biographer, William Wirt, to try to reconstruct it many years later from the reminiscences of men who were present when it was delivered, especially St. George Tucker…"
http://dailysignal.com/2015/03/23/what-we-can-learn-from-patrick-henrys-give-me-liberty-or-give-me-death-speech/
Full Video: Ted Cruz Announces 2016 Candidacy At Liberty University
http://www.realclearpolitics.com/video/2015/03/23/ted_cruz_announces_2016_candidacy_at_liberty_university.html
It's Official: Ted Cruz Is Running for President of the United States
http://www.theblaze.com/stories/2015/03/23/its-official-ted-cruz-is-running-for-president-of-the-united-states/
Ted Cruz: We Need 'a New Generation of Conservatives'
"Senator Ted Cruz (R., Texas) announced that he is running for president, reminding voters of his fight to defund Obamacare and saying, in an apparent shot at Jeb Bush, that "it's going to take a new generation of conservatives to help make America great again." "If you want more of the same, there will be plenty to choose from," Cruz says in an announcement video released ahead of his speech at Liberty University in Lynchburg, Va. "But if you want real conservative change, and a proven record, I hope I can earn your support."
http://www.nationalreview.com/corner/415816/ted-cruz-we-need-new-generation-conservatives-joel-gehrke
'A Time to Reclaim the Constitution of the United States': Ted Cruz's Speech Officially Announcing He's in It for 2016
"Conservative firebrand and Tea Party favorite Sen. Ted Cruz (R-Texas) announced Monday that he is officially a candidate for president in the 2016 race, and promised to restore the promise of America to millions of Americans. "I believe in you. I believe in the power of millions of courageous conservatives rising up to reignite the promise of America," he said at Liberty University in Lynchburg, Virginia. "And that is why today, I am announcing that I'm running for president of the United States." "It is a time for truth," he said. "It is a time for liberty. It is a time to reclaim the Constitution of the United States." Cruz framed his campaign as part of an effort to restore the promise of America, which allows immigrants like his own parents to come to the United States and becoming whatever they want. "The answer will not come from Washington," he said. "It will come only from the men and women across this country, from men and women, from people of faith, from lovers of liberty, from people who respect the Constitution." "It will only come as it has come at every other time of challenge in this country — when the American people stand together and say we will get back to the principles that have made this country great," he added. "We will get back and restore that shining city on a hill that is the United States of America." His remarks hit on many of the themes he has hit on for the last few years. Some of his biggest applause lines came from his promise to eliminate Obamacare, and end President Barack Obama's executive action on immigration…"
http://www.theblaze.com/stories/2015/03/23/a-time-to-reclaim-the-constitution-of-the-united-states-ted-cruz-enters-the-race/
Officially Cruzin' For The White House: "Courageous Conservatives…This Is Our Fight"
http://townhall.com/tipsheet/katiepavlich/2015/03/23/ted-cruz-announcement-twitter-and-liberty-n1974795
Cruz's Campaign Strategy
"We wrote about it back in December, and his speech this morning, both in terms of its location and its content, certainly reinforced the idea that he will make little effort to woo independents. By promising to abolish the IRS and repeal Obamacare, Cruz is banking on the assumption that many voters, uninspired by candidates who have embraced the mushy middle, have stayed home in recent years:  To hell with the independents. That's not usually the animating principle of a presidential campaign, but for Ted Cruz's, it just might be. His strategists aren't planning to make a big play for so-called independent voters in the general election if Cruz wins the Republican nomination. According to several of the senator's top advisers, Cruz sees a path to victory that relies instead on increasing conservative turnout; attracting votes from groups — including Jews, Hispanics, and Millennials — that have tended to favor Democrats; and, in the words of one Cruz strategist, "not getting killed with independents." . . . As for Hispanics, Millennials, and women, Cruz's advisers point to internal polling showing that he won 40 percent of the Hispanic vote in Texas when he was elected in 2012, seven percentage points more than Mitt Romney won there, and to a Politico report indicating that, on social media, Cruz is the most talked-about presidential candidate on the right. And they argue that he has a logical appeal to female voters. They cite his speeches about the influence of the important women in his life, his support for Democratic senator Kirsten Gillibrand's bill that would have removed sexual-assault cases from the military chain of command, and his attempts when he was a college student to confront the problem of date rape, news of which conveniently emerged as the Rolling Stone piece about a purported 2012 gang rape on the University of Virginia campus began to unravel and the controversy it sparked reached its apex. His wife, Heidi, a managing director in the Houston office of Goldman Sachs who burnished her political skills as an economic adviser on George W. Bush's 2000 campaign and then in the Bush White House, where she served on the National Security Council, will also undoubtedly play a role in his efforts to appeal to women. MORE TED CRUZ 2016 TED CRUZ MOVES TO UNITE TEA PARTY AND EVANGELICAL 'BRACKETS' OF THE GOP CRUZ 2016 ANNOUCEMENT: 'IMAGINE REPEALING EVERY WORD OF OBAMACARE, ABOLISHING THE IRS' TED CRUZ: WE NEED 'A NEW GENERATION OF CONSERVATIVES' In his speeches, Cruz often cites Ronald Reagan. The case he will have to make to Republican donors and primary voters as election season continues is that he is more like Reagan than the other true conservative, Barry Goldwater, often cited as a lodestar for his ideological purity — but not for his electoral success…"
http://www.nationalreview.com/corner/415827/cruzs-campaign-strategy-eliana-johnson
Ted Cruz Plans to Win the White House With 'an Army of Young People'
http://www.theblaze.com/stories/2015/03/23/ted-cruz-plans-to-win-the-white-house-with-an-army-of-young-people/
Ted Cruz To Run For President: Why His Plan For A Flat Tax May Doom His Candidacy
http://www.forbes.com/sites/anthonynitti/2015/03/23/ted-cruz-to-run-for-president-why-his-plan-for-a-flat-tax-may-doom-his-candidacy/
5 things you need to know about Ted Cruz.
http://www.washingtonpost.com/blogs/post-politics/wp/2015/03/23/5-things-you-need-to-know-about-ted-cruz/?wprss=rss_homepage
Who is GOP presidential candidate Ted Cruz?
http://www.cbsnews.com/news/who-is-gop-presidential-candidate-senator-ted-cruz/
Ted Cruz Moves to Unite Tea Party and Evangelical 'Brackets' of the GOP
http://www.nationalreview.com/corner/415832/ted-cruz-moves-unite-tea-party-and-evangelical-brackets-gop-joel-gehrke
Ted Cruz is a conservative icon. But plenty of Republicans don't care for him.
"Sen. Ted Cruz will announce Monday that he will run for the Republican presidential nomination in 2016, becoming the first major official candidate in the race. And as our own Philip Bump noted Sunday, despite Cruz's popularity with tea party conservatives, the Republican from Texas will start off in the 2016 polls as something of an also-ran — averaging just 5.5 percent support. This is at least somewhat understandable for two reasons: 1) Cruz isn't that well-known nationally to casual followers of politics, and 2) there are a lot of viable potential GOP candidates. This makes it difficult for any one of them to look very strong in early polls, relative to past years when fewer big-name candidates were splitting up the vote. But Cruz's ballot-test numbers aren't the only ones that don't look great for him — or perhaps more accurately, aren't as good as you might think. No, you also could make a pretty strong argument that Cruz's take-no-prisoners style (on display during the 2013 government shutdown) has alienated plenty of Republicans, too. And overall, his national brand is a little less sterling than you might think for a supposed conservative hero. This has been shown in a few different polls. To wit: 1) An NBC News/Wall Street Journal poll released this month showed that 38 percent of Republicans said they couldn't see themselves backing Cruz, with 40 percent saying they could support him. The only other top-tier candidate with a worse ratio of potential supporters to non-starters was New Jersey Gov. Chris Christie (32 percent to 57 percent), whose issues with the GOP base are well-established. And the number of Republicans who said they couldn't back Cruz was on par with former Florida governor Jeb Bush (42 percent), former Texas governor Rick Perry (40) and Sen. Rand Paul of Kentucky (40), all who have much clearer reasons for their detractors — Bush because of his more moderate positions on immigration and Common Core, Perry because of his disastrous 2012 campaign, and Paul because of his libertarianism and non-interventionist foreign policy…"
http://www.washingtonpost.com/blogs/the-fix/wp/2015/03/23/ted-cruz-is-a-conservative-icon-but-plenty-of-republicans-dont-care-for-him/?wprss=rss_national
Here's How the Democratic Party Immediately Responded When Ted Cruz Announced He's Running for President
"Within minutes of Sen. Ted Cruz (R-Texas) announcing that he's running for president in 2016, the official Democratic Party Twitter account took a swing at the conservative candidate. The Democrats immediately accused Cruz of costing the U.S. economy $24 billion as the "architect of the disastrous 2013 government shutdown."
http://www.theblaze.com/stories/2015/03/23/heres-how-the-democratic-party-immediately-responded-when-ted-cruz-announced-hes-running-for-president/
Imagine the Unintended Irony of Ted Cruz
"Launching his 2016 presidential candidacy, Republican Sen. Ted Cruz asks us to "imagine"—his word—a world without Obamacare, Common Core education standards, gun control, and a president afraid of uttering the phrase "radical Islamic terrorism." Okay, I can do that, but that's not all Ted Cruz has in mind. In Monday's announcement, the freshman senator from Texas also asked Americans to essentially imagine a world without tax collectors, political moderates, liberals, atheists, gay marriage—and voters old enough to remember John Lennon's music. "Imagine there's no heaven," Lennon's classic begins. In the second verse, he really gets going: "Imagine there's no countries," he sings. "It isn't hard to do. Nothing to kill or die for—and no religion, too. Imagine all the people, living life in peace…" Peace isn't exactly what Cruz has in mind. Civil war inside the Republican Party is more like it. Speaking on the fifth anniversary of the signing of the Affordable Care Act, Ted Cruz urged his youthful audience at Liberty University to imagine a day in January 2017, when a President Ted Cruz signs legislation "repealing every word of Obamacare." He said the same thing about Common Core and the Obama administration's immigration policies, which is de rigueur political rhetoric for conservatives these days. But with his ultra-thin résumé, Ted Cruz cannot afford to sound like a generic conservative. So then he added this: "Imagine abolishing the IRS." At the risk of sounding ungenerous, this is just kooky. Cruz didn't go anywhere with that idea, but where could he go, really? He prefaced his brief tax talk by characterizing the nation's current tax code as one "that crushes innovation," which assumes facts not in evidence, before adding: "Imagine a simple flat tax that lets every American fill out his or her taxes on a postcard."…"
http://www.realclearpolitics.com/articles/2015/03/23/imagine_the_unintended_irony_of_ted_cruz_126017.html
Where does Ted Cruz fit into the 2016 GOP race?
"Ted Cruz really has no business being a United States senator today. He was little-known, under-funded and had never held an elective office when he outrageously challenged establishment Lieut. Gov. David Dewhurst in the 2012 Texas Republican primary to succeed Kay Bailey Hutchison. Cruz forced Dewhurst into a runoff where the upstart, now 44, proceeded to destroy the political veteran, 57% to 43%, fueled by Tea Party donations and, most importantly, enthusiasm. Cruz won the general by an even larger margin, 57% to 41%, and went off to Washington to make enemies. So similarly, Cruz had no business today becoming the first GOP presidential candidate to officially announce. No wishy-washy exploratory committee for Cruz. He's been exploring the idea for years in his own mind and assiduously cultivating conservative voters and bloggers cross-country. As a very conservative, very outspoken senator, Cruz has as much hope of winning the Republican nomination next year in Cleveland as he did of knocking off Dewhurst, who poured $25 million of his own money into losing. Cruz is starting early relatively-speaking. He'll get a big media splash today that started with news bulletins on a post-midnight tweet: "I'm running for President and I hope to earn your support!" He'll visit New Hampshire next weekend and Iowa early next month. Numerous Republicans will announce in coming weeks, likely beginning in early April with another freshman senator, Rand Paul.
Both of them and others will seek to tap into the well of anger — some days "fury" seems a more appropriate word — of tea party conservatives sick of RINOs and squishy conservatives willing to compromise for far too long on crucial causes like spending and the national debt when the nation's future is at stake. "What it takes is backbone," is a favorite Cruz applause line…"
http://news.investors.com/Politics-Andrew-Malcolm/032315-744633-ted-cruz-announces-candidacy-for-republican-presidential-nomination.htm?ven=rss&utm_source=feedburner&utm_medium=feed&utm_campaign=Feed%3A+PoliticRss+%28Politic+RSS%29
Ted Cruz Could Be First Canadian-Born US President: Here's Why
"Most Americans learn early on that you can't be president of the United States unless you're born in America. But to the confusion of civics students everywhere, Ted Cruz's presidential story begins in Canada. The Texas senator, who officially announced his bid for president today at Liberty University in Lynchburg, Virginia, was born in Calgary, Canada in 1970. (Cruz even briefly mentioned Canada in his speech.) So, why doesn't the Canadian-born US senator seem to be worried? Let's review: According to the Constitution, a presidential candidate must be a "natural born citizen" of the United States. While Cruz received U.S. citizenship through his American mother, he was a Canadian citizen by virtue of his birth, the Dallas Morning News discovered in 2013. While some conservatives –and Donald Trump—have questioned Cruz's presidential eligibility, and the Supreme Court has never weighed in on the subject, many legal experts believe his Canadian citizenship didn't disqualify him from running for president. Both John McCain and George Romney ran for president, despite being born in the Panama Canal Zone and Mexico, respectively. The most recent defense of Cruz's eligibility came in a recent article in the Harvard Law Review, where two lawyers who worked in the Bush and Obama administrations argued that Cruz's mother's citizenship and his father's status as a U.S. resident covered the Constitution's requirement. "Despite the happenstance of a birth across the border, there is no question that Senator Cruz has been a citizen from birth and is thus a 'natural born Citizen' within the meaning of the Constitution," wrote Paul Clement, a Bush administration solicitor general and Neal Katyal, a former acting solicitor general in the Obama administration. Cruz vowed to "renounce any Canadian citizenship" following the initial reporting in 2013. "Nothing against Canada, but I'm an American by birth and as a U.S. Senator, I believe I should be only an American," he said in a statement in 2013. Cruz formally renounced his citizenship in an official "Canadian Renunciation Letter" on May 14, 2014…"
http://abcnews.go.com/Politics/ted-cruz-canadian-born-us-president-heres/story?id=29846887
Can Ted Cruz Be The First Conservative President Since Reagan?
http://dailycaller.com/2015/03/23/can-ted-cruz-be-the-first-conservative-president-since-reagan/
Obama, Hillary hold another secret meeting
Third time a meeting was not on president's announced advance schedule
http://www.washingtontimes.com/news/2015/mar/23/obama-hillary-hold-another-secret-meeting/?utm_source=RSS_Feed&utm_medium=RSS
367 House members send letter on Iranian nuclear negotiations to Obama
"Rep. Ed Royce, Rep. Eliot Engel and 365 other House members sent a bipartisan letter to President Obama recently stating their concerns with the "grave and urgent" issues involved in the Iranian nuclear negotiations, which are to wrap up at the end of March. The letter, dated March 20, was sent after a hearing where State Department and Treasury Department officials testified before the House Foreign Affairs Committee. Mr. Royce is a California Republican and chairman of the House Foreign Affairs Committee, and Mr. Engel, a New York Democrat, is the committee's ranking member. The officials were asked whether the negotiations with Iran are paving or blocking a path to nuclear weapons for Tehran, Mr. Royce's office said in a statement on Monday. "The United States has had a longstanding interest in preventing Iran from achieving a nuclear weapons capability. Over the last twenty years, Congress has passed numerous pieces of legislation imposing sanctions on Iran to prevent that outcome, ultimately forcing Iran into negotiations. Should an agreement with Iran be reached, permanent sanctions relief from congressionally-mandated sanctions would require new legislation," the letter said. "In reviewing such an agreement, Congress must be convinced that its terms foreclose any pathway to a bomb, and only then will Congress be able to consider permanent sanctions relief. Resolving the nuclear crisis with Iran remains of grave importance to our nation's security. As the Administration continues to negotiate with Iran, we are prepared to evaluate any agreement to determine its long-term impact on the United States and our allies. We remain hopeful that a diplomatic solution preventing Iran from obtaining a nuclear weapon may yet be reached, and we want to work with you to assure such a result."
http://www.washingtontimes.com/news/2015/mar/23/367-house-members-send-letter-on-iranian-nuclear-n/?utm_source=RSS_Feed&utm_medium=RSS
Obama to host Iraq PM in April: White House
http://www.i24news.tv/en/news/international/65318-150323-obama-to-host-iraq-pm-in-april-white-house
Republican Strategist Says There Was More Obama Admin. Involvement in Israeli Election Than Previously Reported
"A Republican strategist who worked on Israeli Prime Minster Benjamin Netanyahu's campaign alleged that the Obama administration played a larger role in opposing Netanyahu's re-election than what has been previously reported. "What was not well reported in the American media is that President Obama and his allies were playing in the election to defeat Prime Minister Netanyahu," strategist John McLaughlin told John Catsimatidis' "The Cats Roundtable" radio show in New York on Sunday, after Netanyahu's Likud party emerged victorious in Israel's parliamentary elections last week. McLaughlin said "there was money moving that included taxpayer, U.S. dollars, through nonprofit organizations" and "various liberal groups in the United States that were raising millions to fund a campaign called V15 against Prime Minister Netanyahu." Among the consultants for V15, or Victory 2015, was former Obama campaign strategist Jeremy Bird. V15 is a subsidiary of OneVoice, which advocates for a two-state solution for the Israeli-Palestinian conflict and received two grants from the U.S. State Department last year. Sen. Ted Cruz (R-Texas) and Rep. Lee Zeldin (R-N.Y) sent a letter to Secretary of State John Kerry at the end of January inquiring if OneVoice had violated its tax-exempt status due to its activities in Israel. The State Department said at the time that no payments were made after November 2014 and were not part of the campaign. OneVoice filed paperwork last week to allow it to engage in political activism following the scrutiny…"
http://www.theblaze.com/stories/2015/03/23/republican-strategist-says-there-was-more-obama-admin-involvement-in-israeli-election-than-previously-reported/
Obama to slow US drawdown in Afghanistan, keep open bases amid security concerns
http://www.foxnews.com/politics/2015/03/23/new-afghan-president-thanks-us-troops-taxpayers-in-break-from-predecessor/
Cruz's Iran Plan Gets to the Heart of the Problem
http://www.nationalreview.com/article/415846/cruzs-iran-plan-gets-heart-problem-andrew-c-mccarthy
House passes resolution urging Obama to send arms to Ukraine
"The House on Monday overwhelmingly approved a resolution urging President Barack Obama to send lethal weapons to Ukraine to protect its sovereignty in its fight against Russian-backed rebels. The resolution was approved 348 to 48. There is bipartisan support in Congress to provide the arms to Ukraine forces battling the rebels. Russian President Vladimir Putin denies arming rebels in the war in eastern Ukraine, which began last April after Moscow annexed the mostly Russian-speaking Crimean Peninsula. State Department officials say Obama administration officials are discussing lethal assistance but are waiting to see whether the agreements that led to February's cease-fire are implemented…"
http://cnsnews.com/news/article/house-passes-resolution-urging-obama-send-arms-ukraine
Democrats send warning shot to Obama on Ukraine
"Democrats sent a warning to President Obama Monday with the overwhelming passage of a resolution calling on him to use his authority to provide military assistance to embattled Ukraine. The bipartisan measure was sponsored by Rep. Eliot Engel, D-N.Y., the top Democrat on the House Foreign Affairs Committee and a leading critic of the Obama administration's refusal to provide Ukraine with lethal military equipment to defend itself against Russian aggression. The 348-48 vote came as Obama has faced increasing bipartisan criticism on foreign policy, including the administration's efforts to secure a nuclear deal with Iran. "Policy like this should not be partisan," Engel said. "And that is why we are rising today as Democrats and Republicans, really as Americans, to say enough is enough in Ukraine." And Engel is isn't stopping with his resolution. In the coming days, Engel plans to amp up pressure on Obama by introducing legislation that would go beyond simply calling on Obama to provide the military equipment to Ukraine…"
http://www.washingtonexaminer.com/democrats-send-warning-shot-to-obama-on-ukraine/article/2561935?custom_click=rss