News Briefing for Tuesday, March 17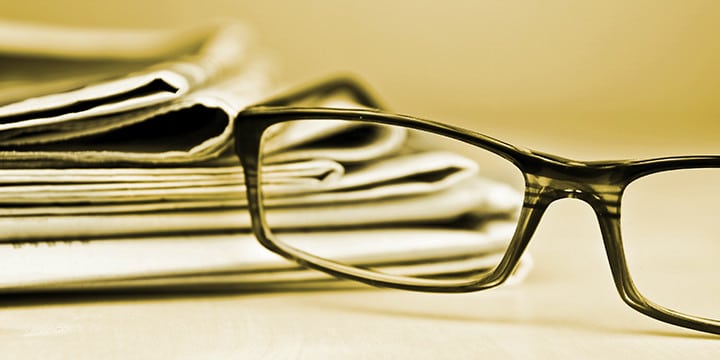 TEA PARTY PATRIOTS:
Scott Walker Joins Tea Party Patriots for a 'Tele-Town Hall' Tonight
"Wisconsin Gov. Scott Walker join will joining Tea Party Patriots "for a national tele-town hall meeting tonight." "Over the last four years, all Scott Walker does is win," TPP President Jenny Beth Martin said. "Any Republican who can win three elections in four years – in a blue state – will be a force in 2016, and we look forward to hearing his conservative vision for a post-Obama America." According to TPP, "The call will run from 8-9 p.m. EDT Monday, March 16. Anyone may take part by clicking here."
http://www.nationalreview.com/campaign-spot/415461/scott-walker-joins-tea-party-patriots-tele-town-hall-tonight-jim-geraghty
Scott Walker Tells Tea Party Activists He Hasn't Flip-Flopped on Ethanol
"Scott Walker continued to defend himself against suggestions that he's flip-flopped on a key issue for Iowa, the state that will host the first presidential nomination voting in early 2016, as he spoke Monday evening with Tea Party activists nationwide. On a conference call organized by the Tea Party Patriots, the Wisconsin governor and likely Republican presidential candidate said he's been unwavering in his view that corn-based ethanol should eventually lose government protections and incentives. Walker's potential rivals for the Republican presidential nomination have sought to highlight the times he has changed his views, including on ethanol and immigration. Such so-called flip-flops proved to be a significant vulnerability for the last Republican nominee, former Massachusetts Governor Mitt Romney, in 2012…"
https://www.bloomberg.com/politics/articles/2015-03-17/scott-walker-tells-tea-party-activists-he-hasn-t-flip-flopped-on-ethanol
Walker Defends Himself, Calls His Ethanol Position 'Consistent'
"…Walker admitted that he opposes – and still does – mandates in his state of Wisconsin and told the Tea Party Patriots teleconference participants that he said in Iowa ten days ago that the federal mandates should be phased out. Iowans tend to look favorably at ethanol mandates because it derives from the plentiful corn crop. Tea party members are inclined to oppose the government mandate. But Walker only talked about half the answer he gave in Iowa. Speaking at an agriculture summit, the likely Republican presidential contender also said ethanol mandates are "something I'm willing to go forward on – continuing the Renewable Fuel Standards and pressing the EPA to make sure that there's certainty, in terms of the blend levels, or in terms of the levels set."
http://www.nbcnews.com/politics/politics-news/walker-defends-himself-calls-his-ethanol-position-consistent-n324676
Scott Walker denies ethanol flip-flop
"Scott Walker freely admits that he has shifted to the right on immigration over the past two years, aligning himself with the GOP base, but the Wisconsin governor was adamant Monday night that he has not also flip-flopped on ethanol. On a telephone town hall meeting sponsored by the Tea Party Patriots, the all-but-declared Republican presidential candidate insisted that, when he spoke out against ethanol mandates during his 2006 run for governor, he was specifically referring to state-level standards, not federal ones… Jenny Beth Martin, despite the tough question on ethanol, also referred to Walker as "a conservative hero" during the call, which was heavy on solicitations for donations to her group…"
http://www.politico.com/story/2015/03/scott-walker-denies-energy-flip-flop-116135.html
Walker says no need to moderate views to win voters
"…"To win the center, you don't have to go to the center, you have to lead," Walker said in a telephone town hall meeting with activists. Walker's comments, part of a fundraising event for Tea Party Patriots, came days after he spent the weekend in New Hampshire, where he and one of his leading 2016 rivals, former Florida governor Jeb Bush, competed for positioning in the early stage of the race. In the Granite State and elsewhere, Walker has been angling to be seen as the right's favorite contender and casting himself as a fresh face with a populist streak, in contrast to Bush, the son and brother of former presidents who has broken with the GOP's conservative wing on education and immigration. Still, Walker faced some challenges Monday about his own ideology, including the notion that he has flipped from his previous positions on several fronts in order to appear more conservative. During the question period on the call following his opening statement, Walker was asked by Jenny Beth Martin, the president of Tea Party Patriots, a national conservative grass-roots organization, why he once opposed a Wisconsin effort mandating ethanol should be used in midgrade gasoline but said in Iowa recently that he would "go forward on continuing the [federal] Renewable Fuel Standard." "From our standpoint, our position's consistent," Walker responded. "We've talked about not wanting a mandate." He said while he would like to see the federal standard phased out, he is agreeable to not abolishing it immediately. Walker began his remarks Monday by recalling the 2012 recall election in his state, which he won and came a year after he championed controversial changes to Wisconsin's labor laws, including an end to collective-bargaining powers for some public employees…"
http://www.washingtonpost.com/blogs/post-politics/wp/2015/03/16/walkers-says-no-need-to-moderate-view-to-win-voters/
HEALTHCARE:
Those Given Second Chance to Sign Up for Obamacare Not Clamoring to Buy It
"Though several million people are being hit with new federal fines on their taxes for going without health insurance are getting a second chance to sign up, it is unclear if they will take advantage of the special enrollment period that opened Sunday. Fines payable to the IRS are the stick behind the offer of taxpayer-subsidized private insurance under President Barack Obama's health care law. Virtually everyone in the country is now required to have coverage through an employer or a government program, or by buying individual policies. This is the first year fines are being collected from uninsured people the government deems able to afford coverage. Tax preparation company H&R Block says the penalty averages about $170 among its affected customers. It usually is deducted from a person's tax refund. Those penalized are mainly the kind of people the law was intended to help: low- and middle-income workers who do not have coverage on the job or are self-employed. Roughly 4 million people are expected to pay fines, according to congressional estimates. Many more will qualify for exemptions. Travel agent Charles Baxter of Phoenix said his tax refund was reduced by $247 for being uninsured in 2014. He had not heard about the second chance to sign up for 2015 coverage. Baxter says he will take another look now, but is not sure whether he will opt to buy insurance. Much of his income goes to help take care of his mother, who has health problems. "I may have to see if any of the health care costs have changed, to where I might be able to squeeze it in," he said. "But so far, it's not looking like it."…"
http://www.theblaze.com/stories/2015/03/16/those-given-second-chance-to-sign-up-for-obamacare-not-clamoring-to-buy-it/
HHS touts drop in uninsured rate under Obamacare, 16 million gained coverage
"Approaching the five-year mark of Obamacare, the administration said Monday its signature law resulted in the largest drop in the uninsured rate in 40 years, with a net 16.4 million people gaining coverage since its main provisions kicked in. The Affordable Care Act of 2010 extended coverage in three key ways — subsidizing private coverage on health exchanges, expanding Medicaid in states that opt in and allowing young adults to stay on their parents' plans until age 26. Health and Human Services Department said 14.1 million adults have gained health insurance since the insurance portals opened, dropping the uninsured rate from 20.3 percent to 13.2 percent between October 2013 and March 4 of this year. "That's quite simply a historic reduction in the uninsured rate," said Meena Seshamani, director of HHS's Office of Health Reform. "Today, we know that the Affordable Care Act is working." Researchers said their figures included all streams of insurance, including people who got covered through their jobs, but argued the drop was "primarily driven" by Obamacare. HHS said 2.3 million adults ages 19-25 got on their parents plans between 2010 and October 2013…"
http://www.washingtontimes.com/news/2015/mar/16/hhs-touts-drop-uninsured-rate-under-obamacare/?utm_source=RSS_Feed&utm_medium=RSS
'Obamacare' cuts uninsured rate by more than a third
"It's become quite predictable: whenever there's a sudden burst of complaints from the right about "Obamacare" being a "failure," we're confronted with fresh evidence that critics of the Affordable Care Act have the story backwards. More than 16 million people who did not have health insurance before have gained it through the 2010 Affordable Care Act, also known as Obamacare, the federal government said Monday. More than 14 million adults have health insurance either from the new exchanges or through expanded access to Medicaid, the Health and Human Services Department said. Another 2 million young adults aged under 26 got health insurance because of a provision that allows their parents to keep them on their health insurance plans, HHS said. If there were any consequences whatsoever for political leaders make false claims, or if there was any expectation that rhetoric about health care should reflect reality in some way, Republicans might be in real trouble right now. The full HHS report is available online here (pdf). All told, as Sarah Kliff noted, this rapid improvement in expanding access has pushed the nation's uninsured rate from 20.3% to 13.2%, which represents "a 35-percent decline in the number of Americans who lack insurance coverage." "Nothing since the implementation of Medicare and Medicaid has come close to this kind of change," Richard Frank, assistant secretary for evaluation and planning at Health and Human Services, said. That history matters. By any sane measure, the Affordable Care Act is clearly working, but let's also not forget the scope of the law's success – we're now talking about the Democratic health-care reform initiative having a greater impact than any American law in a generation…"
http://www.msnbc.com/rachel-maddow-show/obamacare-cuts-uninsured-rate-more-third
Affordable Care Act adds 16.4 million to health insurance rolls
http://www.washingtonpost.com/national/health-science/obamacare-adds-164-million-to-health-insurance-rolls/2015/03/16/01fff554-cbf3-11e4-8a46-b1dc9be5a8ff_story.html?wprss=rss_homepage
Administration: 16M gained health coverage under ObamaCare
"More than 16 million people have gained health insurance because of ObamaCare, leading to a 35 percent decline in the uninsured rate, according to an Obama administration analysis released Monday. Since the law's major provisions took effect in 2013, the uninsured rate has fallen from 20.3 to 13.2 percent, the Department of Health and Human Services analysis, based on Gallup survey data, finds. The 16.4 million total includes 14.1 million adults and 2.3 million aged 19-25 who were able to stay on their parents' plans and get insurance under the law. The administration says it is the largest drop in the uninsured in four decades. The analysis is the latest effort from the Obama administration to show that the health law is working as the Supreme Court weighs King v. Burwell, a case threatening subsidies for around 7.5 million people…"
http://thehill.com/policy/healthcare/235819-administration-16-million-people-gained-obamacare-coverage
Obama administration: 16.4M have gained health insurance
http://cnsnews.com/news/article/obama-administration-164m-have-gained-health-insurance
Clearest sign Obamacare is working?
"Regardless of what you think about Obamacare, it's working on one front: The number of uninsured American adults has dropped by 16.4 million. The reduction in the number of Americans lacking health insurance means that only 13.2 percent of U.S. residents now lack coverage, down from 20.3 percent before the law went into effect, according to new data from the U.S. Department of Health and Human Services. Because the numbers only include adults, there are likely many more uninsured children who gained health coverage during the past year, although that data wasn't available. "In my experience this is a historic drop in the uninsured," said Dr. Richard Frank, the agency's assistant secretary for planning and evaluation, in a conference call to discuss the study. "Nothing since the implementation of Medicare and Medicaid has come close." Those who gained health coverage include 2.3 million young adults between the ages of 19 to 25, thanks to the provision in the health-care law that allows people to remain on their parents' plans until they turn 26, the study noted…"
http://www.cbsnews.com/news/clearest-sign-obamacare-is-working/
Of Obamacare's Many Taxes, What Hurts Most
"At tax time, more of us are looking anew at the Affordable Care Act. Some of us are doing so as we hunch over our tax returns. Yet many of the panoply of taxes added by Obamacare are not open and obvious. They are more like those Lois Lerner emails, or Hillary Clinton's for that matter. In fact, there could be a new competition for what is Obamacare's most unfair tax. As one editorial noted, some say it is the 2.3% excise tax on medical devices, increasing their cost, hurting the industry, and designed purely to collect revenue. Another pure revenue raiser is the 3.8% net investment income tax. Depending on your income, it adds a 3.8% tax on top of your interest, dividends and capital gains. While this one may be politically safe since it purports to target only upper income people, it is hard to explain this to someone with a modest income who sells their lifelong property and ends up with an extra 3.8% tax on top of their capital gain tax. Such a person might be in that upper income category just once year. There are many Obamacare taxes, so many, in fact, that can even be debated how many there are. In terms of tax filings this year, Obamacare is creating a tax-filing backlash. Yet most of the approximately 85% of Americans who have health insurance and who make less than $250,000 a year can relax. Most of the new taxes are unlikely to hurt you or impact your pocketbook. Even so, it's easy to be overwhelmed, which is one reason the IRS has a 21-page Publication 5187 on the Health Care Law: What's New for Individuals and Families…"
http://www.forbes.com/sites/robertwood/2015/03/16/of-obamacares-many-taxes-what-hurts-most/
How Pizza Became a Growth Stock
The secret? The Domino's CEO cites a mea culpa ad campaign, digital delivery and unlikely new markets.
"Here's a question that has been puzzling Patrick Doyle, the CEO of Domino's, for months, as he puts it: "How do we list the calorie content of our pizzas on a menu when we have 34 million different variations of pizza?" The new menu labeling law, a creation of the Affordable Care Act, could require his company to do just that. It's a textbook case of a mindless and arcane regulation, of Washington bureaucrats imposing on businesses costs that will have no effect on public health. "We've been voluntarily doing menu labeling for over a decade," Mr. Doyle says. "We even have an online calorie calculator we call the 'Calo-Meter' for every possible pizza order, and it tells customers what happens if they substitute, say, sausage for mushrooms, because we strive to be very nutrition-conscious." That isn't good enough for the feds. The Food and Drug Administration is now insisting that every one of the chain's 5,000 stores post menu boards on the wall with calorie counts. "It's crazy and it doesn't help consumers," Mr. Doyle says, because "90% of Domino's orders arrive by phone or Internet and are for delivery, so fewer than one of 10 customers will ever see these signs." The signs will cost about $2,000 at every store, and each change of menu will require new ones. That is about $10 million of extraneous costs nationwide for Domino's. Thank you, Washington. Other than that, Mr. Doyle is having a good day when I visit him at the Domino's world-wide headquarters in Ann Arbor, Mich. And a very good year, with sales up 12% in the past quarter alone. The headquarters are a few miles up the road from where the original Domino's Pizza opened in 1960. Mr. Doyle, who is 51, is tall, stocky, affable and appropriately a Michigan man through and through, having grown up in Midland and earned a degree at the University of Michigan. In his five years as CEO, annual sales have climbed to $9 billion from about $2 billion. Some 250,000 workers wear a Domino's uniform and sell roughly one billion pizzas each year. During the Super Bowl, Domino's was taking a dizzying 1,400 orders a minute…."
http://www.wsj.com/articles/the-weekend-interview-with-j-patrick-doyle-how-pizza-became-a-growth-stock-1426286353
'Doc Fix' Is Latest Spending Battle for Conservatives
"As the House returns Monday for its first legislative week after Republicans caved on the Department of Homeland Security funding bill, GOP leaders are gearing up for their next battle: the Sustainable Growth Rate. SGR, as it's more commonly known, deals with the payment formula for Medicare doctors. If the current "patch" expires on March 31, Medicare payments to doctors would be reduced by 21 percent. The only problem is the last time Congress extended the so-called "doc fix," they didn't exactly have the votes — a conundrum leaders solved by quickly voice voting the measure before members on the floor even realized what had hit them. While an internal memo obtained by CQ Roll Call points out that Republicans don't expect to deal with SGR legislation until the week of March 23, this week will be key in deciding whether Congress does another short-term patch, or whether it can actually get a long-term legislative solution. For quite a while now, aides and lawmakers have expected another patch — Congress has now opted for a short-term SGR solution 17 times — but there have also been some rumors that a deal could come together where the SGR formula would be repealed and the Children's Health Insurance Program would be extended. Republicans could win on some yet-to-be-named changes to the Medicare payment system, while the extension — even potential expansion — of the Children's Health Insurance Program would be a carrot to Democrats. Fiscal conservatives, however, are already raising flags over the impact of a long-term deal, which could add to the deficit billions more than another short-term patch. "Far from a gimmick, the annual Medicare 'doc fix' process has saved taxpayers $165 billion since 2003," Dan Holler, the communications director for Heritage Action said in a statement earlier this week. "Any permanent solution must be financed with permanent Medicare savings, period." Holler went on to say that Americans didn't hand Republicans a historic House majority to engage in "more deficit spending and budget gimmickry." "Any deal that only offsets a fraction of the cost, like the one currently being discussed behind closed doors and leaked to the press," Holler said, "is a non-starter for conservatives."…"
http://blogs.rollcall.com/218/doc-fix-congressional-schedule/?dcz=
GOP Leadership, WSJ Both Flip On Spending Battle Over Doc Fix
"Congress is reportedly considering a deal to repeal the sustainable growth rate formula for Medicare, but at the cost of $200 billion — a turnaround for House leadership and others that have supported deficit-neutral repeal in the past. The SGR, passed by Congress under former President Bill Clinton, is supposed to require Congress to follow a formula to cut Medicare reimbursements to physicians to keep entitlement spending down. But in order to keep physicians from refusing to see Medicare patients at all, Congress has passed a "doc fix" now 17 times to prevent the cuts from taking place. "Any deal that only offsets a fraction of the cost, like the one currently being discussed behind closed doors and leaked to the press," Heritage Action communications director Dan Holler said in a statement this week, "is a non-starter for conservatives." The version of repeal on the table costs taxpayers over $200 billion and would also reauthorize the Children's Health Insurance Program for another 2 years, as an incentive for Democrats to agree to the reform. But GOP leadership is also on board with the repeal this time around, even though it would add to the deficit. That's a quite a departure from just several years ago, when SGR repeal was being considered as a part of Obamacare. Now-Speaker John Boehner, of course, vehemently opposed Democrats' plan in 2009 to repeal the SGR without completely paying for it…"
http://dailycaller.com/2015/03/16/gop-leadership-wsj-both-flip-on-spending-battle-over-doc-fix/
Supreme Court Will Never Decide Obamacare's Fate
"There has been a lot of discussion lately about whether the Supreme Court will save or destroy the president's health care law, known to many as Obamacare. At least one writer went so far as to suggest the court might be preparing to undo the nation's safety net. To suggest that such talk is absurd is a gross understatement. Remember, we have no idea what the Court will decide. Some people following the oral arguments closely concluded that supporters of the law have reason to be optimistic. Just a few years back, however, the analysts watching the oral arguments concluded that the Court would rule against Obamacare — and they were wrong. Chief Justice John Roberts surprised everyone and found a creative way to keep the law alive. The Court might be similarly creative again this year. They have great latitude on what to decide and how the decision will be implemented. It's even possible to imagine them ruling against the law but staying the order for a year or two giving Congress a chance to deal with it. But the larger issue is that the Supreme Court does not have the final say on it. Public opinion and the reality of how the law works will ultimately decide its fate. That scares some supporters of the law. They fear a scenario where the Court undoes a major piece of the Obamacare puzzle and makes the whole law unworkable. Since the law has never been popular with voters, they assume that the current Congress would not replace it. There's some truth to that. The law was passed over voter opposition only because the Democrats had a unique and temporary hold on both the White House and Congress. There's no way today's Republican-controlled Congress would support anything like President Obama's pet plan. But, even if the Court sides with the Administration on the current case, the health care law will remain vulnerable as long as it is unpopular. If consumers continue to see it as more of a burden than a benefit, the unpopular parts of the law will eventually disappear. And there are many unpopular parts of the law. The biggest, of course, is the individual mandate. It's not just that people are being forced to buy insurance that's troubling to many; it's the fact that the mandate forces people to buy more insurance than they need. That makes it more expensive than most people want (or are able) to pay…"
http://www.realclearpolitics.com/articles/2015/03/16/supreme_court_will_never_decide_obamacares_fate_125940.html
GOP governor: 'Turmoil' if court strikes down ObamaCare subsidies
"Wyoming Gov. Matt Mead, a Republican, says that there will be "turmoil" if the Supreme Court strikes down subsidies under ObamaCare. Mead said the elimination of subsidies for people who buy ObamaCare on the federal exchange would cause problems both state governments and the private sector. "If on June 30, if that's when the case comes down, and they say no more subsidies for federal exchanges … it is going to cause a lot of turmoil," Mead said at a press conference, according to the Wyoming Tribune Eagle. "Not just for the state, and for those people, but for the private sector as well." Mead's public comments are a frank acknowledgment of the problems that many Republicans fear will occur, despite their strong opposition to ObamaCare, if the court strikes down subsidies that help around 7.5 million people afford coverage. The case, King v. Burwell, threatens ObamaCare subsidies on the roughly three-dozen federally run marketplaces, including Wyoming's…"
http://thehill.com/policy/healthcare/235852-gop-governor-turmoil-if-court-strikes-down-obamacare
Analyst warns governor's retiree health plan could cost more
"Gov. Jerry Brown's call for state workers to contribute half the cost of their retirement health benefits could end up costing taxpayers more if California raises salaries, according to an independent budget analyst Monday. Legislative Analyst Mac Taylor wrote in his report that the state could end up paying more over time if current and future state workers are asked to help pay for their health benefits. He warned that when the state began requiring higher pension contributions from employees in 2013 it ended up offsetting the cost to employees with pay increases. Taylor is urging lawmakers to get engaged and suggests swapping out the benefit for alternative compensation, such as higher pay. "If the state provided a dollar-for-dollar offset to all employees – or even a 75 cents-on-the dollar offset – the state's costs for retiree health prefunding and increases in pay and salary-driven benefits would be more than total retiree health normal costs," the analyst wrote. California faces an estimated $72 billion unfunded liability – one of the biggest in the nation – for more than 800,000 state employees and their families to provide health coverage once workers retire from civil service and for those who have already retired. The benefit, which has been phasing out of the private sector but remains a recruitment tool for government workers, has grown increasingly burdensome to taxpayers. State costs have quadrupled since 2001…"
http://www.washingtontimes.com/news/2015/mar/16/analyst-warns-governors-retiree-health-plan-could-/?utm_source=RSS_Feed&utm_medium=RSS
Ted Cruz: In 2017, GOP president will sign legislation 'repealing every word of Obamacare'
"As the administration touted new health insurance enrollment numbers on Monday, Sen. Ted Cruz of Texas predicted a Republican president would undo the entirety of President Obama's signature domestic achievement upon taking office in 2017. "I believe in January of 2017 a new Republican is going to enter the White House and in 2017 is going to sign legislation repealing every word of Obamacare," Mr. Cruz said, speaking at the "Politics and Eggs" event in Manchester, N.H. Mr. Cruz, who is considering a presidential bid of his own, tweaked "graybeards" in Washington and people who predicted the fall 2013 battle over the law, spearheaded by Mr. Cruz and other conservatives in Congress, that led to a partial shutdown of the federal government would guarantee Senate Minority Leader Harry Reid would keep his job as majority leader in the U.S. Senate. "If that had happened, there'd be a lot of voices on TV going, 'I told you so. We told you so. That numbskull Cruz persisted in fighting against Obamacare and look what happened,' " he said. "Well, the old rule: What's good for the goose is good for the gander." He said in 2014, Republicans won an "epic, historic, tidal wave" election and said Obamacare was the No. 1 issue. "And it's interesting — it doesn't seem to have occurred to anyone in Washington that energizing and mobilizing millions of people across this country, elevating debate about the disasters — all of the people who've lost their jobs, lost their health care, lost their [doctor] because of Obamacare may have played some part in an historic tidal wave that changes control in Washington based on the exact issue that energized and mobilized those millions of people," he said…"
http://www.washingtontimes.com/news/2015/mar/16/ted-cruz-in-2017-gop-president-will-sign-legislati/?utm_source=RSS_Feed&utm_medium=RSS
House vets chairman: VA impeding congressional oversight
"The chairman of the House Veterans Affairs Committee on Monday accused the inspector general and other officials at the Department of Veterans Affairs of withholding reports from his panel, despite pledges to be transparent. Rep. Jeff Miller, R-Fla., said the VA's actions were impeding the ability of Congress to oversee a department rocked by a scandal over long wait times for veterans seeking medical care and falsified records covering up delays. At a hearing Monday night, Miller said more than 100 requests for information from the VA remain outstanding, including 63 that are months past due. VA officials have challenged the need for some of the information he has requested, Miller said, and withheld others based on "unfounded fears" that the information might be publicly released. Miller said he won't tolerate anyone interfering with a congressional investigation…"
http://cnsnews.com/news/article/house-vets-chairman-va-impeding-congressional-oversight
VA refusing to comply with Congress on transparency, reforms, lawmakers say
"Lawmakers slammed the Veterans Affairs Department on Monday night for refusing to comply with congressional requests, saying that the department needs to be more open to committee oversight if it ever hopes to regain trust among members and veterans after last year's waiting list scandal. VA officials, however, said trust must be rebuilt by members of Congress as well, after some have regularly leaked documents to the press after receiving them from the department. An increasingly frustrated Rep. Jeff Miller, chairman of the House Veterans Affairs' Committee, said he will no longer accept refusals or excuses for delays from VA, which is still trying to figure out the extent of bureaucratic bungling and poor treatment of veterans. Mr. Miller said there are more than 100 outstanding document requests made by the committee. Of those, 63 are months overdue, he said.
"Let there be no mistake or misunderstanding, when this committee requests documents, I would expect production to be timely, complete and accurate," the Florida Republican said. "I do not expect a litany of questions about the purpose of a request, a negotiation about how or when it will be answered, or a tutorial from VA officials about how the committee should do its business." The problems also extend to the department's watchdog agency, where Mr. Miller says the inspector general has declined to provide documents or evidence uncovered in its investigations and even failed to release reports to the committee…"
http://www.washingtontimes.com/news/2015/mar/16/va-refusing-comply-congress-transparency-reforms-l/
IMMIGRATION:
Civil Rights Commissioner: Will AG Nominee Enforce Immigration Law?
"Before voting to confirm Loretta Lynch as the next U.S. attorney general, the Senate must ask her for a "definite statement" on whether she supports President Obama's executive amnesty; and whether she will enforce immigration law as written by Congress, says Peter Kirsanow, a Republican member of the U.S. Civil Rights Commission. In a March 14 letter to Senate Majority Leader Mitch McConnell (R-Ky.), Kirsanow says Lynch "should not be confirmed" if she fails to explain exactly where she stands on Obama's executive actions and how she will enforce the law as it is written. Kirsanow previously expressed concern that Lynch, during her confirmation hearing, stated that "everyone in this country, regardless of how they came here," shares the same "right and obligation to work." "This statement is contrary to U.S. immigration laws," Kirsanow wrote in his letter to McConnell. "Illegal aliens are prohibited from working in this country. Yet the nominee for the office ultimately charged with enforcing those laws asserts otherwise." Kirsanow also cited the negative impact of illegal immigration on black employment, both in job opportunities and in wages, particularly for black males who are more likely than other groups to hold low-skilled jobs. "The obvious question is whether there are sufficient jobs in the low-skilled labor market for both African-Americans and illegal immigrants. The answer is no," he said…."
http://cnsnews.com/news/article/susan-jones/civil-rights-commissioner-will-ag-nominee-enforce-immigration-law
Immigration Push Back: Don't Confirm His Judges
Here's a strategy that would unite Republicans and get Obama's attention in a way that shutdowns don't.
"Congress's approval of unconditional funding for the Department of Homeland Security was an embarrassing setback in Republicans' struggle to respond to President Obama's unilateral rewriting of U.S. immigration law. The collapse of the GOP's plan to tie DHS funding to annulling the president's immigration orders left the party with two options: sit back and hope that a federal judge's temporary injunction against the November order is made permanent and is upheld on appeal, or come up with a new plan to force Mr. Obama's hand…."
http://www.wsj.com/articles/curt-levey-immigration-push-back-dont-confirm-his-judges-1426547531?mod=rss_opinion_main
EXCLUSIVE: UNION OFFICIAL SAYS 'CORPORATE GREED' BEHIND PUSH FOR H-1B VISAS
"A so-called "war on the American worker" has intensified in the Golden State.
Massive layoffs are being spearheaded by the multi-billion dollar Southern California Edison utilities company, which is terminating scores of American IT workers and replacing them with immigrant IT workers, from a slew of foreign counties, who are willing to work for far less compensation. These immigrants are in the U.S. on an H-1B visa program. "We don't need foreign workers. We have plenty of Americans who are fully capable and equipped to carry out these jobs. It's an absolute issue of corporate greed; nothing more nothing less," former Edison employee and Marine Pat Lavin told Breitbart News in an exclusive interview late last week. Lavin is a stalwart Democrat who serves as a business manager and financial secretary for the the International Brotherhood of Electrical Workers (IBEW) Local #47. "Edison are master liars," Lavin cautioned, quipping that he "caught them telling the truth last week and they tried to lie their way out of it." Lavin spoke with Breitbart News as one of the California Edison workers laid off in the scandal that Rep. Darrell Issa (R-CA) and Senate Judiciary Committee chairman Sen. Chuck Grassley (R-IA) have hammered the company for. Grassley called the layoffs "heartless" and Issa argued that this appears to be an abuse of the program. America is facing a surplus of STEM (science, technology, engineering and mathematics) workers who are unemployed or have been laid off from work due to companies, like SoCal Edison, that have been outsourcing American jobs to immigrants. According to an article from Robert Charette in IEEE Spectrum, the so-called "STEM Crisis"—where tech leaders like Facebook founder Mark Zuckerberg, who claim they need to import cheap foreign labor—is a "myth." Increasing the number of H1B visas being imported into America to take jobs from American workers is something that right now is largely supported by the Democratic Party and also has backing from establishment Republicans like former Florida Gov. Jeb Bush. It's also likely to become a major issue in the 2016 GOP presidential primaries…"
http://www.breitbart.com/big-government/2015/03/16/exclusive-union-official-says-corporate-greed-behind-push-for-h-1b-visas/
Outsourcing in America
"You've spent twenty plus years loyally working in Information Technology (IT) for Southern California Edison, and eighteen months ago your boss tells you that they are going to study outsourcing but not to worry, "your position is safe." On the one hand you are worried because you know many stories of American IT workers losing their jobs to outsourcing, but on the other you feel comforted that you've been loyal to SCE and provide a critical service. Then eight months ago they tell you that they are outsourcing most IT functions and that they want you, get this, to train your guestworker replacement. If you say no, SCE will terminate you with cause and you would lose not only a severance package but also eligibility for unemployment insurance. This is the common story I heard from many workers at SCE. The work that the 400 SCE IT employees do isn't disappearing, instead it and their jobs are being taken over by foreign guestworkers here on H-1B visas. Those guestworkers are employed by the two leading India-based outsourcing firms, Tata Consultancy Services and Infosys. The SCE workers are wondering: "Why should I lose my job when the work still needs to be done? Why is the government doing this to me and my family?" Adding to the injustice of losing their jobs, the SCE workers are being forced to do something that is so common in the industry it is a term of art: "knowledge transfer," an ugly euphemism that means being forced to train your own foreign replacement. The SCE workers are, "demoralized; in disbelief; beyond furious; down in the dumps; feeling anguish; depressed; feeling dehumanized; feeling humiliated; worrying about the future; worrying about paying the bills." The SCE workers rightly place the culpability squarely on SCE executives, the president, and Congress. One worker simply said, "Shame on Edison for doing this and shame on our politicians for enabling it." H-1B visas are temporary work permits issued by the U.S. government that are good for up to six years. The intent is for these visas to be used only when an American worker cannot be found. In fact, the U.S. Department of Labor states, "The Immigration and Nationality Act (INA) requires that the hiring of a foreign worker will not adversely affect the wages and working conditions of U.S. workers comparably employed." In practice, the H-1B visa has been used for years to undercut American workers with lower-wage, and often lesser-skilled, workers brought in from overseas. How does this happen? Congress sets the wage floors for H-1Bs, and it has set it far below market wages. And the Department of Labor has chosen not to investigate the rampant abuse of the program. As a result, over the past decade, outsourcers like Tata Consultancy Services and Infosys have become the dominant users. Just over the past four years, Tata and Infosys received more than 33,000 new H-1B visas. That's 33,000 jobs lost due to those two companies alone. They use the program to replace American workers domestically while using their H-1B workforce stationed in America to facilitate the transfer of work and jobs to India. These are not immigrants in waiting, the firms sponsor virtually none of their H-1B workers for permanent residence (greencards). Instead of a way to fill skills gaps, the H-1B program has become a way to suppress wages and pad profits. The practice of replacing American workers with cheaper H-1B guestworkers is widespread. It is so endemic in the H-1B program that last year the majority of the visas went to outsourcing companies. Indian Government officials have dubbed the H-1B as the "Outsourcing Visa." Why do companies replace Americans with foreign guestworkers? The SCE workers rightly believe the motivation is "pure greed." According to a recent consulting report commissioned by SCE, the typical SCE IT worker is earning $110,000 while government records show Tata pays its H-1B workers $66,000 and Infosys pays $71,000. The savings go beyond just wages. H-1B workers have very limited bargaining power since the  employers control their work permit. It should come as no surprise that H-1B workers are easily exploited. Those significant cost savings far outweigh the one-time H-1B legal and administrative fees of about $5,000 per worker.  The SCE workers I spoke to have a message for Secretary of Labor Thomas Perez: use your statutory authority to investigate and stop the H-1B abuse. If you find abuse debar those employers from using the program…"
http://thehill.com/blogs/congress-blog/labor/235706-outsourcing-in-america
H-1B battle to take center stage in Senate on Tuesday
"The U.S. Senate Judiciary Committee will hold a hearing Tuesday on the H-1B visa that will bring together the temporary visa's most outspoken critics and supporters. The hearing was called by U.S. Sen. Chuck Grassley (R-Iowa), the committee chairman, and will occur as the tech industry pushes for adoption of the I-Squared Act. The bill would raise the base cap for H-1B visas from 65,000 to 195,000 and eliminate the cap on people who earn advance degrees from U.S. schools in STEM (science, technology, engineering and math) fields. Grassley has long sought visa reforms to give U.S. workers preference in hiring. On the opposite side of the issue is fellow committee member Sen. Orrin Hatch (R-Utah), the chief advocate of the I-Squared bill. I-Squared has 10 Senate co-sponsors — six Republicans and four Democrats. They include Sen. John McCain (R-Ariz.) and Sen. Marco Rubio (R-Fla.), who is a possible presidential candidate. Joining Grassley on Tuesday to denounce the temporary visa program will be Sen. Jeff Sessions (R-Ala.), who heads the immigration subcommittee and has become particularly outspoken about the visa's impact on highly skilled workers. Grassley's problems with the H-1B visa are reflected in some of the witnesses scheduled to testify at the hearing. They include Richard Trumka, the president of the AFL-CIO, an organization which has been critical of the H-1B program. Other critics include Ron Hira, an associate professor of public policy at Howard University and Jay Palmer, who was an employee of Infosys when he triggered a federal investigation into that company's use of B-1 visas, or visitor visas, for work that requires an H-1B visa. Also set to testify is John Miano, the founder of the Programmers Guild and an attorney who has challenged the government's expansion of the Optional Practical Training program. He is listed as testifying on behalf of the Washington Alliance of Technology Workers. Another person scheduled to testify is Hal Salzman, a Rutgers University professor who studies STEM workforce issues and is a critic of the H-1B program. Others scheduled to testify, possibly in support of an expanded H-1B visa.
http://www.computerworld.com/article/2897208/h-1b-battle-to-take-center-stage-in-senate-on-tuesday.html
Tu casa es mi casa
"AMERICA is a country built by immigration, but nothing in its history compares to the rise in its Hispanic population. Changes to immigration law in the 1960s triggered a decades-long surge in arrivals, taking the Hispanic population from just 7m in 1970 to 57m today, a number that is set to double by mid-century. At that point one in four Americans will be of Latino descent. In relation to the population of the day, there have been proportionally larger surges in the past, notably involving European migrations in the 19th and early 20th centuries. Two factors make the rise of Hispanic America different. Never before has such a large group of new arrivals lived so close to their ancestral homelands, linked to grandparents in the same time zone by cheap flights and Skype. Secondly, America is entering an era of white decline. For almost two centuries, from the time of George Washington's presidency to the election of Ronald Reagan, whites of European descent made up at least 80% of the population. That share is below two-thirds now, and the white majority is set to become a minority by 2044. That brings both challenges and opportunities. Today's Hispanics lag behind whites when it comes to education and wealth. But they are strikingly young, lowering America's median age and offering workers to fill the labour market when other rich countries face greying decline. Politicians too often discuss Hispanics as almost a single-issue group, as victims or villains of immigration. But five-sixths are legal residents and recent Latino growth has been mostly from births, not new arrivals. Hispanics are dispersing across the country and their political clout will only grow: nearly 1m US-born Latinos reach voting age annually…"
http://www.economist.com/blogs/graphicdetail/2015/03/daily-chart-5
Texas Senate revives 'sanctuary cities' immigration debate
"The Texas Senate on Monday revived a divisive immigration enforcement bill that bans so-called "sanctuary cities," rekindling an issue that rocked the Legislature in years past with emotional debates over racial profiling. While similar measures have failed to pass in previous years, and this one still has a long way to go, newly-emboldened Texas Republicans have promised to get tough on illegal immigration. The term "sanctuary city" has no legal meaning; it is typically used to describe local governments that ban police from asking about a person's immigration status. A bill by Sen. Charles Perry, R-Lubbock, would prohibit local governments from prohibiting such bans. Perry said police shouldn't be barred from using all tools at their disposal when enforcing the law. "These criminals swarm into our major cities knowing full well nothing will be done to them," Perry said. "The rule of law is important. … A society without law is anarchy." Civil rights activists warn immigration status inquiries are likely to lead to racial profiling of minorities. And some law enforcement groups warn it will likely cause some crime victims to not call police if they fear be asked about their immigration status…."
http://www.washingtontimes.com/news/2015/mar/16/texas-senators-discussing-divisive-immigration-pro/?utm_source=RSS_Feed&utm_medium=RSS
Los Angeles police officer charged with smuggling man into U.S. from Mexico
http://www.reuters.com/article/2015/03/17/us-usa-police-sandiego-idUSKBN0MD06620150317
Jeb Bush Flips And Flops On Amnesty
"Republican presidential aspirant Jeb Bush has different positions on amnesty depending on which audience he's talking to. Bush visited New Hampshire this weekend and discussed his amnesty position at a business roundtable held at Integra Biosciences. In front of the business crowd, Bush supported a path to "legal status" for illegal immigrants — a buzzword for non-citizenship that would allow illegals to work for companies that want cheap labor. "The best plan, the most realistic plan, the grown-up plan, once you control the border … is to say, 'Let these folks achieve, earn legal status,'" Bush said. "If we just keep people in the shadows, we're not going to solve our immigration problems." But sometimes Bush supports a path to outright citizenship, like when he was in New York City chatting up PBS host Charlie Rose. "You have to deal with this issue. You can't ignore it," Bush told Rose in 2012. "And so, either a path to citizenship, which I would support and that does put me probably out of the mainstream of most conservatives; Or a path to legalization, a path to residency of some kind."…"
http://dailycaller.com/2015/03/16/jeb-bush-flips-and-flops-on-amnesty/
SPENDING/BUDGET/ECONOMY:
Federal agencies make $125B in improper payments last year
"Federal agencies made $125 billion in improper payments last year, including tax credits to people who didn't qualify, Medicare payments for treatments that might not be necessary and unemployment benefits for people who were actually working, said a government report released Monday. The level of improper payments was a new high after several years of declines. In addition to fraud, the errors included overpayments and underpayments, as well payments made without proper documentation. While the errors were spread among 22 federal agencies, three programs stood out: Medicare, Medicaid and the Earned Income Tax Credit. Together, the three programs accounted for more than $93 billion in improper payments, according to the report by the Government Accountability Office, the investigative arm of Congress. "This taxpayer money was not spent securing our borders, it was not spent on national defense, and it was not spent contributing to a safety net for those in need," said Sen. Ron Johnson, R-Wisc., chairman of the Senate Committee on Homeland Security and Governmental Affairs. "This is a problem that is going to get worse year after year if we do not get a handle on it now." Johnson's committee held a hearing Monday on reducing improper payments by improving death records maintained by the Social Security Administration. Social Security has no death record for 6.5 million people who would be at least 112 years old, according to a report by the agency's inspector general…"
http://www.washingtontimes.com/news/2015/mar/16/federal-agencies-make-125b-in-improper-payments-la/
The Federal Government Has Hit the Debt Ceiling. Now What?
"As of Monday, the federal government was once again forced to operate under a debt ceiling, a limit that will impose real restrictions on federal spending until Congress agrees to increase the ceiling. Last year, Congress passed legislation to suspend the debt ceiling until today, which allowed the government to take on as much debt as it needed to operate. But as of today, the ceiling is back, and the government can't exceed the total debt level that it has as of now. While the final debt figure for today will come out later this week, it's expected to be a limit of about $18.2 trillion. But the government has some wiggle room for handling its debt situation while Congress considers whether and how to raise the debt ceiling, a process that could still take months to sort out. Most importantly, the Treasury Department can use "extraordinary measures" to cope with the debt, which are several tools the government has used before when up against its borrowing limit. For example, Treasury Secretary Jacob Lew told Congress on Friday that as of Monday, he would stop issuing new debt to fill up the Civil Service Retirement and Disability Fund, and the Government Securities Investment Fund of the Federal Employees Retirement System Thrift Savings Plan. Those funds are used to pay out tens of billions of dollars worth of retirement benefits to federal workers each year. "These actions have been employed during previous debt limit impasses," Lew wrote. The action means a real short-term hit to the two pension funds, but it's one Congress can compensate for later. According to a Congressional Research Service report, federal workers contribute some to their pensions, but the federal government contributes huge amounts itself, and borrows money from other accounts to do so…"
http://www.theblaze.com/stories/2015/03/16/the-federal-government-has-hit-the-debt-ceiling-now-what/
Foreign holdings of US Treasury debt hit $6.22 trillion
"Foreign holdings of U.S. Treasury securities rose to a record level in January despite a cutback by investors in China, the largest foreign owner of Treasury debt. The Treasury Department said Monday that foreign holdings increased 1 percent to $6.22 trillion. China trimmed its holdings for a fifth month, reducing them 0.4 percent to $1.24 trillion after a 0.5 percent cut in December. Japan, the No. 2 foreign buyer, boosted its holdings by 0.6 percent in January to $1.24 trillion. Before rounding, the Chinese total is $500 million higher than the Japanese. Foreign governments, primarily through their central banks, account for two-thirds of the foreign holdings. For January, the total held by foreign governments rose 0.3 percent in January to $4.12 trillion. In addition to the increase by Japan, other countries who padded their holdings in January included oil exporting nations and Caribbean banking centers, a group that includes the Bahamas and the Cayman Islands. The expectation is that demand for Treasury securities, still viewed as one of the world's safest investments, will remain strong this year. While U.S. interest rates are still low, they are expected to climb this year once the Federal Reserve begins to raise interest rates…."
http://cnsnews.com/news/article/foreign-holdings-us-treasury-debt-hit-622-trillion
Obama's Claimed Wage Gains Go To Supervisors, Not Ordinary Workers
"President Barack Obama has been touting wage gains for middle-class Americans, but new data shows that the small gains are being won by managers and supervisors, not by ordinary wage earners. The blog Zero Hedge pointed out the wage discrepancy in the February 2015 jobs report released March 6. Bureau of Labor Statistics data shows that non-supervisory workers — who comprise roughly 80 percent of company employees — stalled during the second half of 2014, as inflation of 1.6 percent ate most of their total 2 percent gain that year. Those gains, moreover, fell sharply to a 1.5 percent toward the end of the 2014. But supervisors, including managers, saw their wages nudge up 3 percent in latter part of 2014. That's a good increase, partly because inflation dropped in late 2014 down to almost zero, and energy prices fell, despite Obama's efforts to penalize Americans' use of gasoline…"
http://dailycaller.com/2015/03/16/obamas-claimed-wage-gains-go-to-supervisors-not-ordinary-workers/
White House defends Obamas' two flights to 'different airports' in L.A.
"The White House said Monday that taxpayers paid for first lady Michelle Obama and President Obama to fly on separate planes to Los Angeles on the same day last week because they were traveling to "different airports" on slightly different schedules. "They flew into different airports," said White House press secretary Josh Earnest. "It's also my understanding that the first lady actually left to get back to Washington, D.C., before the president even arrived in California." Mr. Obama flew to Los Angeles International airport last Thursday on Air Force One, arriving around 4 p.m. local time for an appearance on "Jimmy Kimmel Live." Mrs. Obama, meanwhile, flew across country on a different plane earlier in the day to Burbank, California, to tape an appearance on Ellen DeGeneres' show. The two airports are about 28 miles apart…"
http://www.washingtontimes.com/news/2015/mar/16/white-house-defends-obamas-2-flights-different-la/?utm_source=RSS_Feed&utm_medium=RSS
House Dems angry over Obama's classified trade meeting
"House Democrats are criticizing President Obama's administration for holding a classified briefing on trade with top administration officials, saying it's an attempt to push a trade program in secret. Labor Secretary Thomas Perez and U.S. Trade Representative (USTR) Michael Froman will meet with House Democrats on Wednesday in a classified briefing to discuss the Trans-Pacific Partnership (TPP). Members will be allowed to attend the briefing on the proposed trade pact with 12 Latin American and Asian countries with one staff member who possesses an "active Secret-level or high clearance" compliant with House security rules. Rep. Rosa DeLauro (D-Conn.) told The Hill that the administration is being "needlessly secretive." "Even now, when they are finally beginning to share details of the proposed deal with members of Congress, they are denying us the ability to consult with our staff or discuss details of the agreement with experts," DeLauro told The Hill. Rep. Lloyd Doggett (D-Texas) blasted the classified briefing. "Making it classified further ensures that even if we accidentally learn something, we cannot share it. What is USTR working so hard to hide? What is the specific legal basis for all this senseless secrecy?" Doggett said to The Hill. "Open trade should begin with open access," Doggett said. "Members expected to vote on trade deals should be able to read the un-redacted negotiating text." In an interview with The Hill earlier this year, House Minority Leader Nancy Pelosi (D-Calif.) said Obama could attract a lot of Democratic votes on trade — if handled the right and "transparent" way. It's not unusual for the administration to discuss trade negotiations in classified meetings. Leaks of information can give trading partners an advantage in the talks, and could also tip off lobbying groups. Senior Democratic aides representing pro-trade lawmakers vehemently pushed back against their party's criticisms of the White House. One called the complaints "bizarre" and said "it just makes no sense." "For some inexplicable reason, they seem to think that by shutting down the only chance Congress has to shape the contours of trade agreements, that'll lead to greater transparency," the aide said. Another senior Democratic aide said that the briefing is classified because it's "like a briefing on any international agreement — just like the Iran negotiations." "It's impossible to go into the detail members are asking for in an unclassified setting," the aide said…"
http://thehill.com/policy/finance/235848-house-dems-angry-over-obamas-classified-trade-meetings
CBO: Food stamp cuts would hit poorest the hardest
"Rolling back federal spending on food stamps would hit those at the very bottom of the income ladder the hardest, according to a new study from the Congressional Budget Office. The CBO examined three separate options for cutting food stamp spending by 15 percent in 2016 — or slicing roughly $11.5 billion from the $77 billion currently projected to be spent on food stamps that year. The budget scorekeeper found that families making under $15,000 would receive $600 less a year in food stamps if the maximum benefit was capped. More targeted options — reducing the income threshold needed to qualify for food stamps, or how quickly benefits decline for higher income — would have less of an impact on the poorest recipients. House Minority Whip Steny Hoyer (D-Md.) and Rep. Barbara Lee (D-Calif.), who had asked the CBO to examine the issue, said the report showed just how harmful food stamp cuts would be. Congressional Republicans are expected to roll out budgets this week that would reduce food stamp spending…"
http://thehill.com/policy/finance/235873-cbo-food-stamp-cuts-would-hit-poorest-the-hardest
Trade deal critics urge Obama to take up transportation bill first
"An Ohio congressman and the president of one of the nation's largest labor unions on Monday urged President Obama to press Congress on a transportation funding bill before he brings up any international trade-related legislation for approval. The two argued that the president will have more leverage on the transportation bill if he does it first, because trade is what the Republicans want more. "I think the president will lose any leverage that he may have to pass a transportation bill if they do the trade deal first," Rep. Tim Ryan, an Ohio Democrat, said during a press conference call that also featured Larry Cohen, president of the 700,000-member Communications Workers of America. Doing trade first would remove any incentive the GOP has to work with the president on other legislation. Ryan said the president should tell the Republicans, "Give me a fully-funded transportation bill, then we'll talk about" the proposed Trans-Pacific Partnership. The lawmaker added that this would not sway his vote on the trade deal, but argued it would be a good "tactic" for the White House…"
http://www.washingtonexaminer.com/trade-deal-critics-urge-obama-to-take-up-transportation-bill-first/article/2561575?custom_click=rss
Obama seeks more federal money for education
"President Obama said Monday the nation's schools are improving, but need more federal money to keep pace. "The challenge that we face is that this is a monumental task and it requires resources," Obama told reporters at the White House. The president spoke briefly after meeting with a group of superintendents, board members, and educators from some of the nation's largest school districts. Education figures to be a flash point between the Democratic White House and the Republican-run Congress as this year's budget battles heat up. Congressional Republicans are expected to propose a budget this week. After his meeting with educators from big city school officials, Obama said that math and reading schools are up, but that progress could end if schools don't have more help. Obama said he is ready to challenge congressional Republicans if their proposed budget does not include adequate funding for schools, calling for an "approach at the federal level that says we care about all kids, and not just some." Said Obama: "This is something worth fighting for." Cory Fritz, a spokesman for House Speaker John Boehner, R-Ohio, said the GOP budget plan is designed in part to improve education. "The Republican budget will reaffirm our commitment to reforms to expand opportunities for students, empower parents and restore local controls," Fritz said. "We welcome the opportunity to contrast our common-sense approach with the president's vision for tax hikes on college savings and new powers for federal bureaucrats."…"
http://www.usatoday.com/story/news/nation/2015/03/16/obama-education-council-of-the-great-city-schools-leadership/24848727/
Obama says he's prepared to fight GOP over education
"Pointing to increased high school graduation rates, President Barack Obama said Monday he's prepared to fight with Republicans for school funding and his education priorities rather than risk going backward. The president said he hopes that Republican lawmakers focus on educating every child and not shifting money away from needy districts. He's also calling for a focus on low-performing schools, annual assessments and investments in special education and English-language learners. Obama said if the Republican budget doesn't reflect those priorities, they will have "a major debate." "We are making too much progress now in terms of graduation rates, improved reading scores, improved math scores, increasing standards, increasing access to the resources the kids need, for us to be going backwards now. And this is something worth fighting for," Obama said at a White House meeting with urban school leaders. The Education Department said Monday that high school graduation rates for all racial groups have increased, according to data from the 2012-2013 school year. But black, Hispanic, and American Indian students still significantly lag behind their white and Asian/Pacific Islander counterparts…"
http://cnsnews.com/news/article/obama-says-hes-prepared-fight-gop-over-education
Obama warns GOP not to cut education funding
"President Obama warned congressional Republicans Monday not to "go backwards" on education funding for poor school districts as the GOP prepares to introduce a budget this week for fiscal 2016. "My hope is their budget reflects the priorities of educating every child," Mr. Obama said during a meeting with education leaders at the White House. "The idea that we'd go backwards on that progress, in some cases for ideological reasons … that's not the kind of legacy we want to leave for the next generation." Administration officials have blasted the GOP, saying its tentative education plans to give states more flexibility would result in cutting funding mainly for urban districts with high percentages of black and Latino students. The president said he won't accept "sequester-level" funding for education, saying schools need more money for special education, annual testing of "subgroups" of students and for students who need help learning English. "There are a set of principles that are reflected in my budget, and I hope will be reflected in the Republican budget, but if it is not, then we're going to have to have a major debate," Mr. Obama said. "This is something worth fighting for." Education Secretary Arne Duncan said increased federal education funding is necessary to "break cycles of poverty." "Education has to be the great equalizer in our nation," Mr. Duncan said. "We will either invest in every single child, or we'll continue to leave some on the margins."…"
http://www.washingtontimes.com/news/2015/mar/16/obama-warns-gop-not-cut-education-funding/?utm_source=RSS_Feed&utm_medium=RSS
Cole: House GOP budget hikes Pentagon spending to $90B
"The House GOP budget will propose raising the Pentagon's war funding account next year to about $90 billion, Budget Committee member Tom Cole (R-Okla.) told reporters late Monday. "It'll go up from this year and considerably up from where the president's budget is at," Cole said the night before the Budget panel is set to unveil the full spending plan. To account for that increase, he explained, "There will be considerable offsets on the non-discretionary side of the budget." The provision caters to defense hawks in the House who have blasted sequestration budget ceilings that are set to return in October. If Congress takes no action to change a 2011 law, the Pentagon's fiscal 2016 budget is set to revert to the $523 billion spending cap. House Armed Services Chairman Mac Thornberry (R-Texas) told reporters Monday that Congress could propose using the overseas contingency operations (OCO) fund to make up for the lower defense spending in the base budget. The OCO account has funded the wars in Iraq and Afghanistan and is being used for operations against the Islamic State in Iraq and Syria (ISIS). In December, Congress passed a spending package that included $64 billion for OCO this year. Due to the planned U.S. drawdown for military operations in Afghanistan, President Obama's budget asked Congress to approve only $51 billion in OCO funding for next year. Cole said he supports the GOP's proposal, which comes out Tuesday morning. Some lawmakers have blasted the Pentagon's use of OCO, dubbing it a "slush fund," but Cole rejected the idea that using it to raise defense spending is a gimmick.   "Well, it's not a gimmick. I think war is very difficult to calculate overseas," Cole said. When across-the-board cuts hit government agencies in 2013, the Pentagon used OCO as a way to make up for cuts in its base budget. Cole suggested, however, that the House GOP's budget blueprint is not the end game for spending levels next year…"
http://thehill.com/homenews/house/235898-cole-house-gop-budget-hikes-pentagon-spending-to-90b
Republicans Battle Over Defense Spending
"Leaders in Congress are trying to figure out how to please Republicans demanding an end to defense cuts without reneging on their promise to balance the budget and bring greater fiscal responsibility to Washington. Defense hawks, such as Republican Sen. John McCain and Rep. Mac Thornberry, chairmen of the Senate and House Armed Services committees respectively, are threatening to derail any budget that does not lift strict caps on defense spending. But they face an uphill battle against fiscal hawks who are determined to balance the budget and reduce the size of government. The spending caps were imposed after Congress failed to reach a budget deal in 2011, and if not met result in across-the-board spending cuts known as sequestration. "[The caps] are one of the best things that's happened to the finances of the country," Republican Sen. Jeff Sessions told The New York Times. Critics of the cuts say it's unfair and unacceptable to force the military to make such drastic cuts. "Bottom line for me: I need to see an endgame where the Department of Defense does not get destroyed before I vote for a final budget," Republican Sen. Lindsey Graham told Politico…"
http://dailycaller.com/2015/03/16/republicans-battle-over-defense-spending/
McCain: GOP can't afford to defer defense spending debate
http://thehill.com/policy/defense/235809-mccain-gop-cannot-afford-to-defer-debate-on-defense-spending
Sen. Cotton calls for increased defense spending
http://www.usatoday.com/story/news/politics/2015/03/16/tom-cotton-senate-speech-iran/24858201/
7 Things Congress Should Do in the Budget
"For Washington, it's budget season. President Obama released his budget early last month, and this week it's Congress' turn to reveal its own budget resolutions. Government spending and debt has grown out of control: The current national debt exceeds $18.1 trillion and is only growing higher. It is Congress' responsibility to address the national spending and debt problem and put the budget on the path to balance. By adopting a concurrent budget resolution for fiscal year 2016, Congress has the opportunity to enact reforms and change the fiscal spending pattern for the future. Here are seven things that Congress ought to focus on in its budget resolutions based on a new Heritage report:
–Prioritize Defense Spending. The core duty of the federal government is to provide for the common defense. This congress should increase defense spending by allocating $584 billion in the 050 function. The defense budget ought to be based on a national security strategy and military capability requirements, in addition to budget considerations.
–Repeal Obamacare. Congress should repeal Obamacare in its entirety, eliminating $2 trillion in new spending and saving taxpayers $771 billion from 18 new or increased taxes that would have helped fund Obamacare. A full repeal would free the insurance market of costly and onerous regulations. This action is also a necessary step to get entitlement spending under control.
–Reform Medicaid. Medicaid must be put on a budget rather than the current open-ended funding model. Congress should make reforms that allow Medicaid dollars to be used to purchase private insurance of the enrollee's choice, granting more control to the individual enrollees over the care and services they receive.
–Reform Medicare. Congress should transform Medicare into a premium-support program that uses a defined-contribution model of financing. This would make Medicare both fiscally responsible and patient-centered, benefiting both seniors and taxpayers.
–Reform Social Security. The Social Security disability program is approaching insolvency before the end of next year and the retirement program is already running a cash-flow deficit. Congress should enact structural reforms to Social Security to avoid indiscriminate cuts in benefits to society's most vulnerable, without increasing the debt or tax burden for future generations.
–Reform the Tax Code. Congress should simplify the tax system by lowering marginal tax rates and by eliminating the capital gains tax, death tax, tax carve-outs, foreign income taxes and any tax on savings.
–Cap Welfare Spending. Congress should scale back means-tested welfare spending to pre-recession (fiscal year 2007) levels plus 10 percent, and welfare spending should be capped at the rate of inflation going forward. Welfare programs should be reformed to encourage work by implementing work requirements."
http://dailysignal.com/2015/03/16/7-things-congress-should-do-in-the-budget/
Is Obama proposal the end of taxpayer-subsidized sports stadiums?
"If President Obama has his way, the nation's taxpayers would not help finance a new arena proposed for the Milwaukee Bucks professional basketball team. Nor would taxpayer-financed, tax-free bonds be used to help finance a new stadium being discussed in St. Louis for the NFL Rams, or in Oakland for a new complex aimed at keeping the area's professional football, baseball and basketball franchises from leaving town. An obscure item in the president's new budget would put an end to the long-standing practice of states and cities using tax-exempt bonds to finance professional sports arenas, a practice that costs the U.S. Treasury $146 million, according to a 2012 Bloomberg analysis. The proposal comes as many team owners are pressing cities and states for new facilities, with some threatening to move elsewhere if they don't get them. State and local officials are wary of seeing pro teams depart, taking prestige and tax revenue with them. But they are also taxpayer-minded and budget-conscious…"
http://www.usatoday.com/story/news/politics/2015/03/16/stateline-obama-proposal-taxpayer-subsidized-sports-stadiums/24845355/
Vice President Biden Touts Funding for Rape Kit Testing
"Vice President Joe Biden says $41 million in federal funds approved by Congress will help clear rape kit backlogs across the country and solve crimes. Biden toured a Maryland State Police forensic laboratory in Pikesville on Monday and addressed the importance of clearing the backlog of an estimated 400,000 rape kits that remain untested throughout the U.S. Biden said the federal funding will help local and state law enforcement agencies test the kits and train personnel. "If we are able to test these rape kits, more crimes will be solved, more crimes will be prevented, and more women will be given back their lives," Biden said during a press conference. A rape kit, which includes swabs, tubes and glass slides, is used to collect and preserve any bodily fluids, fibers or forensic evidence left by a perpetrator. Senators Barbara Mikulski and Ben Cardin, and Rep. C.A. "Dutch" Ruppersberger, all of Maryland, joined Biden at the laboratory. Biden said that "testing rape kits should be an absolute priority for the United States of America: It works, it matters, it brings closure, it brings justice and that's why we're here." The funding will be administered through grants, which law enforcement agencies can apply for. In addition to the $41 million, the federal 2016 budget proposes $20 million for research to identify the most efficient and effective strategies for reducing backlogs…"
http://abcnews.go.com/US/wireStory/vice-president-biden-touts-funding-rape-kit-testing-29678412
House GOP previews balanced budget, Obamacare repeal
"House Republicans said they would aim to balance the budget and repeal Obamacare in a preview of their budget proposal released Monday. Tom Price, the Republican chairman of the House Budget Committee, released a video of himself and other Republicans on the committee offering some hints of their plans Monday afternoon. Both House and Senate Republicans will introduce broad plans for taxes and spending this week ahead of an April 15 deadline for Congress to vote on a budget resolution. "First and foremost, our plan balances the budget," says Rep. Todd Rokita, R-Ind., in the video. Price and his Senate counterpart, Mike Enzi of Wyoming, have said that they will aim for a balanced budget in 10 years or earlier. Price is set to announce his proposal Tuesday morning, while Enzi announced Monday that the Senate Budget Committee will meet to draft its budget on Wednesday. The fiscal 2014 deficit was $483 billion, although that shortfall is expected to increase in the later years of the 10-year budget window. Last year, Price's predecessor, Rep. Paul Ryan of Wisconsin, was able to balance the budget in the 10th year of its projections, but only by assuming that the reforms the plan implemented would accelerate economic growth and thereby boost tax receipts. As for Obamacare, Rep. Diane Black of Tennessee said in the preview that the plan "repeals all of Obamacare." "We stop the raid on Medicare and keep the promise to today's seniors and future generations by giving more choices," Black said, indicating that House Republicans will not shy away from large-scale reforms to the healthcare system for seniors. Converting Medicare to a model in which seniors receive subsidies to purchase private plans or traditional Medicare was a centerpiece of the budget proposals authored by Ryan…"
http://www.washingtonexaminer.com/house-gop-previews-balanced-budget-obamacare-repeal/article/2561574?custom_click=rss
GOP's Post-Ryan Budget: Price Outlines Spending Plan (Video)
"For the past four years it's been all about the "Ryan budget," the House GOP's spending blueprint informally named for then-Budget Chairman Paul D. Ryan — and synonymous with the Wisconsin Republican's fiscal austerity. This year, get ready for the "Price budget." On Tuesday, Rep. Tom Price, R-Ga., will roll out his first budget as chairman of the committee of jurisdiction, which he's billing as "a Balanced Budget for a Stronger America." "It's a plan to get Washington's fiscal house in order," Price says in a two-minute video preview of what to expect, "to promote a healthy economy, to protect our nation and save and strengthen vital programs like Medicare for today's seniors and tomorrow's retirees." The video features House Budget Committee Republicans talking, albeit vaguely, about the forthcoming framework's key features. The most specific policy proposals are "balancing the budget," "repeal[ing] all of Obamacare," and "embracing American's entrepreneurial spirit through a fair, simpler tax code, expanded energy production and streamlining government regulations." Less fleshed out are promises to "respect the principle of federalism by restoring authority to state and local leaders so they have the flexibility to serve in their communities," and to give "our military the resources they need to combat threats." As in years past, the budget won't become law, serving more than anything else as an opportunity for the GOP to define itself — symbolically, at least, if not realistically. Other factions have a tradition of putting forward "budget alternatives" as well, including the House Democrats, the Congressional Progressive Caucus and the Republican Study Committee. But unlike in recent years, the Republicans now control both chambers of Congress. The Senate Budget Committee is poised to unveil its own budget this week, too, and GOP lawmakers on both sides of the Capitol hope that they can work together to produce one, single unified vision…"
http://blogs.rollcall.com/218/coming-tuesday-the-price-budget/?dcz=
The REFUND Act and the American Dream (Rubio)
One step toward a better future: Let states return unused federal funds to help pay off our $18 trillion debt.
"After it was suspended for more than a year, the debt ceiling went back into effect on Sunday, leaving leaders in Washington scrambling to ensure America can meet her most basic financial obligations. The Department of the Treasury has now promised to take "extraordinary measures" to avoid default, but these are only expected to delay the problem until later this year. This means that Congress will soon be asked once again to raise the debt limit, and President Obama and congressional Democrats will once again resist Republican efforts to reduce spending. They will send the American people the same message they have sent for the past six years: that our rate of debt accrual is harmless and necessary. In reality, it is neither. Washington's addiction to irresponsible spending is the result not of necessity but of a stubborn resistance to reform. And our $18.1 trillion debt is not just a problem for government; it is a problem for the American people. It will encumber our economy today and shackle future generations tomorrow. Our $18 trillion debt amounts to almost $150,000 per household. Our families and our children are on the hook for this. The bill might not come in the mail, but if we do nothing to change course, it will come in the form of higher taxes, cuts to our safety net, fewer jobs, and fewer opportunities to achieve the American Dream. Perhaps most frightening of all, it will cost us in safety and national security. As former secretary of defense Robert Gates said: "At some point, financial insolvency at home will turn into strategic insolvency abroad." And as former chairman of the Joint Chiefs of Staff Mike Mullen warned: "The single biggest threat to our national security is our debt." With these risks in mind, how should we pay down our national debt? Some will tell you the answer is to hike taxes, particularly on the rich. History has taught us two things about this approach: One, it will not even come close to yielding enough revenue to put a dent in the debt, and two, it will kill job creation and economic growth…"
http://www.nationalreview.com/article/415473/refund-act-and-american-dream-marco-rubio
CBO: Food stamp cuts would hit poorest the hardest
"Rolling back federal spending on food stamps would hit those at the very bottom of the income ladder the hardest, according to a new study from the Congressional Budget Office. The CBO examined three separate options for cutting food stamp spending by 15 percent in 2016 — or slicing roughly $11.5 billion from the $77 billion currently projected to be spent on food stamps that year. The budget scorekeeper found that families making under $15,000 would receive $600 less a year in food stamps if the maximum benefit was capped. More targeted options — reducing the income threshold needed to qualify for food stamps, or how quickly benefits decline for higher income — would have less of an impact on the poorest recipients. House Minority Whip Steny Hoyer (D-Md.) and Rep. Barbara Lee (D-Calif.), who had asked the CBO to examine the issue, said the report showed just how harmful food stamp cuts would be. Congressional Republicans are expected to roll out budgets this week that would reduce food stamp spending…"
http://thehill.com/policy/finance/235873-cbo-food-stamp-cuts-would-hit-poorest-the-hardest
Hedge fund manager: It's a 'truly scary time'
http://www.cnbc.com/id/102508606
MISC.:
Why The Senate Has Taken Over Four Months to Confirm Next Attorney General
"It's been four months and eight days since President Obama nominated Loretta Lynch to replace current Attorney General Eric Holder, but the Senate has yet to confirm her to the post as hurdle after hurdle has emerged in her confirmation battle. It's a combination of unexpected factors -– from immigration to human trafficking -– that have put a wrinkle in Lynch's nomination process. In November, Senate Democrats agreed not to process Lynch's nomination, which was announced within a week of the midterm elections, until Senate Republicans took control in January. Once the New Year came and Republicans were in the majority, the Senate Judiciary Committee held Lynch's confirmation hearing, but Republicans quickly used Lynch's confirmation as a tool to try to fight President Obama's executive actions on immigration. The tactic only amounted to delay, and Lynch was voted out of the Senate Judiciary Committee at the end of February with the support of three Republicans. But Lynch's nomination has been put on the back burner as other issues have dominated the Senate's agenda – from approving funding for the Department of Homeland Security to an anti-human trafficking bill. Democrats are objecting to the anti-human trafficking legislation due to abortion restrictions included in the measure. On CNN's State of the Union Sunday, Senate Majority Leader Mitch McConnell said a vote on Lynch would not occur until the Senate moves forward on the trafficking bill. "I had hoped to turn to her next week, but if we can't finish the trafficking bill, she will be put off again," McConnell said. "They need to come to grips with this." The threat of another delay angered Democrats who believe Lynch, who would be the first African American woman to serve as attorney general, has waited long enough to be confirmed. "For months and months, Republicans have failed to move forward with her nomination using any excuse they can, except for any credible objection to her nomination itself. It's time for Republicans to stop dragging their feet on Loretta Lynch," Sen. Chuck Schumer, D-NY, said…"
http://abcnews.go.com/Politics/senate-months-confirm-attorney-general/story?id=29672059
HARRY REID: LORETTA LYNCH DELAY 'A SHAM,' GOP 'OUT OF EXCUSES'
"Senate Minority Leader Harry Reid (D-NV) slammed Majority Leader Mitch McConnell (R-KY) for delaying a vote on attorney general nominee Loretta Lynch's confirmation until the Senate clears a human trafficking bill. "If hijacking the human trafficking bill with an unrelated abortion provision wasn't already enough, listen to this: the Majority Leader is now holding Loretta [Lynch's] nomination hostage also. It's hard to comprehend but that's what's happening," Reid said on the Senate floor Monday. He was referencing abortion language Democrats oppose in what was initially a bipartisan bill. Sunday, McConnell revealed that the Lynch confirmation would not be voted on until the human trafficking bill passes. Democrats, however, have been holding up the bill due to their opposition to a provision restricting funding for abortion. Reid argued Monday that there are simple solutions to both issues. He demands the majority strip out the abortion language and also allow a vote on Lynch immediately. "Delay after delay after delay. And now we're here, in the middle of March and Loretta Lynch has yet to get a vote on the Senate floor. Why can't we get this incredibly qualified woman confirmed? She's waited 128 days. That's the longest any attorney general nominee has waited in some four decades," Reid charged…"
http://www.breitbart.com/big-government/2015/03/16/harry-reid-loretta-lynch-delay-a-sham-gop-out-of-excuses/
White House attacks McConnell over impasses on Capitol Hill
"The White House on Monday delivered a starkly negative assessment of Senate Majority Leader Mitch McConnell's ability to deliver on his promises, faulting him for an "unconscionable delay" of President Obama's choice for attorney general and "inept leadership" that threatens a bipartisan trafficking bill. White House Press Secretary Josh Earnest accused McConnell of breaking his commitment to give fair consideration to Loretta Lynch, Obama's nominee for attorney general, and urged Republicans to stop "playing politics" with the post. "There is no question that Republicans are playing politics with the nomination of the nation's top law enforcement official, and it should come to an end," he said. In unusually pointed criticism of a congressional leader, Earnest also faulted McConnell, a Kentucky Republican, for a dispute over abortion that threatens to derail the otherwise bipartisan, popular bill to address sex trafficking. Before the new Congress convened in January, the question of whether Obama and McConnell could forge a strong partnership was seen as key to the prospect of any major bipartisan legislation. When the two met after November's midterm elections, both parties expressed confidence that they could find common ground on areas like trade and tax reform despite political differences on a host of other issues. The relationship appears to already have hit a low. On Sunday, McConnell said on CNN that a vote to confirm Lynch could be delayed if Democrats continue to block further consideration of the trafficking bill. McConnell noted that Senate Democrats could have moved to confirm Lynch, now the U.S. attorney in Brooklyn, when they still controlled the Senate last fall. In response, Earnest noted that Obama, in a show of good faith, had agreed to McConnell's request that consideration of Lynch be put off until this year. Earnest called it "unconscionable" that Lynch, whose nomination was recommended by the Senate Judiciary Committee last month, still has yet to receive an up-or-down vote by the full chamber…"
http://www.latimes.com/nation/la-na-white-house-mcconnell-20150316-story.html
White House Spokesman Attacks Mitch McConnell's 'Inept Leadership'
"The White House went on the offensive against Senate Majority Leader Mitch McConnell on Monday, as White House spokesman Josh Earnest tagged the Kentucky Republican for "inept leadership," called the delay of Loretta Lynch's confirmation to serve as attorney general "unconscionable," and even questioned McConnell's trustworthiness. The nomination of Lynch, who was tapped in November to replace outgoing Attorney General Eric Holder, has stalled in the Senate…"
http://www.theblaze.com/stories/2015/03/16/white-house-spokesman-attacks-mitch-mcconnells-inept-leadership/
HERE ARE THE SENATE REPUBLICANS WHO VOTE MOST OFTEN FOR OBAMA NOMINEES
http://www.breitbart.com/big-government/2015/03/16/here-are-the-senate-republicans-who-vote-most-often-for-obama-nominees/
Oil lobby wants ozone rule scrapped
"The oil industry says it's inappropriate for the Obama administration to try restricting ozone standards when the country is still working toward the current requirements. The American Petroleum Institute (API) says the current standard, set in 2008, would be sufficient to protect health and the environment if states were actually given time to achieve it. "We think it makes sense that people should start working on attaining those standards right now, and there is no new compelling health information, so people should work on those standards right now before considering tightening those," Howard Feldman, the API's director of regulatory affairs, told reporters Monday. "As proposed, the new standards could impose unachievable emission reduction requirements in virtually every part of the nation, including rural and undeveloped areas," he said. The Environmental Protection Agency (EPA) is proposing to reduce the allowable ground-level ozone concentration to between 65 and 70 parts per billion, from the current 75 parts per billion…"
http://thehill.com/policy/energy-environment/235833-oil-lobby-wants-ozone-rule-scrapped
Week ahead: GOP spotlight on EPA rules, crude oil ban
"House Republicans will hold a slate of hearings challenging some of the Obama administration's main environmental rules. The House Energy and Commerce subcommittee on energy and power is planning a Tuesday hearing to attack the Environmental Protection Agency's (EPA) proposed carbon rules for power plants. The hearing will focus on what the subpanel, chaired by Rep. Ed Whitfield (R-Ky.), sees as major legal and cost issues with the proposal.
The star witness for Republicans will be Laurence Tribe, a Harvard University Law School professor who once taught President Obama and later served as his adviser. In comments commissioned by coal giant Peabody Energy Corp., Tribe last year challenged the EPA's legal grounding for the rule. Other legal experts and representatives from states will also testify…"
http://thehill.com/policy/energy-environment/235690-week-ahead-gop-spotlight-on-epa-rules-crude-oil-ban
Obama guarantees GOP will change on climate
"President Obama said that the Republican Party will be forced to change its views on climate change in a new interview with Vice News. "I guarantee that the Republican Party will have to change its approach to climate change because voters will insist upon it," he said in the interview released on Monday. Obama described the "phase the Republican Party is going through" as one of political dysfunction. "There have been times in history where Democrats have been unreasonable, there have been times when Republicans have led the way, but right now, on a lot of the issues that young people care about, it's not both sides arguing and creating gridlock. You've got one side that is denying the facts." Obama has been a vocal proponent of tackling climate change through aggressive efforts. He said that "no challenge poses a greater threat to future generations than climate change," during this year's State of the Union address. Obama also helped negotiate a deal with China to curb emissions of greenhouse gases and his Environmental Protection Agency is pushing tough rules on carbon pollution. The president also called it "disturbing" that Sen. James Inhofe (R-Okla.), the chairman of the Senate Energy and Environment Committee and the author of a book that calls global warming 'the greatest hoax,' took to the Senate floor last month to throw a snowball in an effort to disprove that the Earth's temperature is rising. The president said that Congressional committees on the environment typically consist of lawmakers from areas that rely heavily on fossil fuels and that some lawmakers are "shills for the oil companies and the fossil fuel industry." Obama added that he doesn't fault average Americans for putting their wallets in front of the bigger picture on climate. "If you poll folks, they are concerned about climate change, but they are more concerned about gas prices," he said. "You can't fault somebody for being concerned about paying the bills or being able to fill up your tank to get to your job."  While he doesn't believe he can solve the climate change question alone, Obama said he's hopeful that his push to make changes including doubling fuel efficiency and clean energy production can help advance a long campaign.  "If I'm able to do all those things, when I'm done, we're still going to have a heck of a problem, but we will have made enough progress that the next president and the next generation can start building on that, you start getting some momentum," he said."
http://thehill.com/blogs/blog-briefing-room/235856-obama-guarantee-gop-will-flip-on-climate-change
Obama: GOP Will Have To Change Its Stance On Global Warming
"President Barack Obama is confident that Republicans will be forced to see things his way when it comes to policies aimed at tackling global warming. The president told VICE News he can "guarantee you that the Republican Party will have to change its approach to climate change because voters will insist upon it." It's just not the case right now, Obama said. "If you poll folks, they're concerned about climate change, but they're even more concerned about gas prices," he told VICE, an HBO documentary series, adding that Republican lawmakers are putting up stiff resistance to his climate agenda. "In some cases, though, you have elected officials who are shills for the oil companies or the fossil fuel industry and there's a lot of money involved," Obama said. "Typically in Congress, the committees jurisdiction, like the energy committees, are populated by folks from places that pump a lot of oil, pump a lot of gas." Obama made fighting global warming a top priority during his second term in office, quickly launching his "Climate Action Plan" to reduce U.S. greenhouse gas emissions and build support for an international climate treaty…"
http://dailycaller.com/2015/03/16/obama-gop-will-have-to-change-its-stance-on-global-warming/
Obama: GOP must shift on climate change
"Republicans will have to shift on climate change to keep attracting votes, President Obama said Monday. Obama, in an interview with Vice News, said that younger people will push for lawmakers to take action to reduce greenhouse gas emissions that most scientists blame for warming the planet. Obama used a personal example, saying that his teenage daughters understand more about the effect of man-made climate change than he and his peers did at that age. "I guarantee you that the Republican party will have to change its approach to climate change because voters will insist upon it," Obama said. "The challenge on something like climate change is there comes a point of no return. You do have to make sure that we get at this thing quick enough and with enough force to be able to make a difference." For most voters, climate change still ranks low on a list of priorities, though there's a partisan divide — Democrats often rank it a high-level concern while Republicans put climate change near the bottom. Many Republican lawmakers are skeptical of whether or how much impact humans have on climate change…"
http://www.washingtonexaminer.com/obama-gop-must-shift-on-climate-change/article/2561589?custom_click=rss
Al Gore at SXSW: We Need to 'Punish Climate-Change Deniers' and 'Put a Price on Carbon'
"The South by Southwest (SXSW) Festival is happening now in Austin, Texas. Running from March 9 to 22, it's a massive film, interactive and music festival that is nearly 20 years old. The festival brings together designers, developers, investors, entrepreneurs and politicians for panels and discussions about technology and innovation. For the third time in the last few years, Al Gore, founder and chairman of the Climate Reality Project, spoke at the festival on Friday. Naturally, his interactive discussion focused on addressing the climate crisis. The former vice president focused on the need to "punish climate-change deniers, saying politicians should pay a price for rejecting 'accepted science,'" said the Chicago Tribune. Gore said forward-thinking investors are moving away from companies that invest in fossil fuels and towards companies investing in renewable energy. "We need to put a price on carbon to accelerate these market trends," Gore told the Chicago Tribune, referring to a proposed federal cap-and-trade system that would penalize companies that exceeded their carbon-emission limits. "And in order to do that, we need to put a price on denial in politics." He called on the tech-minded SXSW crowd, which is dominated by Millenials, to harness technology to launch a grassroots movement to tackle climate change and call out climate deniers. "We have this denial industry cranked up constantly," Gore said. "In addition to 99 percent of the scientists and all the professional scientific organizations, now Mother Nature is weighing in." Years from now, Gore said the next generation will look back at us and ask: "How did you change?," according to Macworld. "Part of the answer may well be that a group of people came to South by Southwest in Austin, Texas in 2015 and helped to make a revolution," Gore said…"
http://ecowatch.com/2015/03/16/al-gore-sxsw-punish-climate-deniers/
JERRY BROWN: EXEC AMNESTY OPPONENTS 'UN-CHRISTIAN'
http://www.breitbart.com/big-government/2015/03/15/jerry-brown-exec-amnesty-opponents-un-christian/
MATHEMATICIAN TELLS CLIMATE CHANGE ADVOCATES 'TIME TO GET OVER THEY LOST THE SCIENTIFIC ARGUMENT'
"Dr. Christopher Essex, professor of Applied Mathematics at the University of Western Ontario, told Breitbart Executive Chairman, Stephen K. Bannon, that political activists, who undermine scientists for not embracing climate change theology, have crossed a line by making direct political attacks on regular scientists, like Willie Soon. Appearing on Breitbart News Sunday on Sirius XM, Patriot radio, channel 125, Essex explained that on Sunday he and a group of scientists published a paper which methodically critiqued the Royal Society's position on climate change, emphasizing areas that were "weak, limited, and flimsy." Essex said that there seems to be a cultural shift and that scientific arguments have deteriorated. Individuals in society have moved away from "civilized dialogues in which people have a collegial attitude and work together to try to find the truth."  Essex characterized  the pro-climate change philosophy as a form of sophistry, catering to popular opinion rather than being concerned with the truth. The climate change proponents, according to Dr. Essex, are using an old form of Eristic argument–Eris was ancient goddess of chaos. "They are using this very old, but high profile tactic, in the modern world, under the heading or rediscovered by Saul Alinsky's work," he contends.
What drew Essex to science was that "it is the ultimate expression of democracy. It gives you the freedom to think as an individual person," he explained. The Royal Society "has now taken kind of an authoritarian approach, rather than a authoritative approach… and are now taking an official position on climate change," the mathematician states. Essex doesn't believe that  they are considering the science…"
http://www.breitbart.com/big-government/2015/03/16/mathematician-tells-climate-change-advocates-time-to-get-over-they-lost-the-scientific-argument/
The ATF's Ammo Ban Is Back…in the Form of a New Bill From Democrats
"Four House Democrats have taken the Obama administration's idea of a regulation to ban a widely used kind of ammunition — one it had to pull back because it was so unpopular — and turned it into legislation. Rep. Eliot Engel (D-N.Y.) introduced the Armor Piercing Bullets Act, which he said would ban the sale of ".223-dervied, 5.56x45mm NATO 'green tip' rounds" that are commonly used on the AR-15 rifle. That's the same ban that the ATF proposed in February, through the adoption of a "framework" that would justify a ban on all bullets that can pierce police body armor…"
http://www.theblaze.com/stories/2015/03/16/the-atfs-ammo-ban-is-backin-the-form-of-a-new-bill-from-democrats/
Gun bill would shoot down bullet bans
"Gun legislation introduced Monday would prevent the Obama administration from ever again attempting to ban bullets. Republicans are looking to shoot down any chance of the Bureau of Alcohol, Tobacco, Firearms and Explosives (ATF) reviving a controversial ban on certain types of armor-piercing ammunition and "put an end to this attack on our Second Amendment," even as Democrats rally for more gun control measures. The ATF backed down last week from a plan to prohibit gun companies from manufacturing 5.56mm projectiles for M855 cartridges commonly used in AR-15 hunting rifles — but would not rule out any future restrictions on these bullets.
The Ammunition and Firearms Protection Act introduced Monday by Rep. Patrick McHenry (R-N.C.) would ensure that ammunition "intended, marketed, and sold for rifle use" is protected from the ATF's grip. Republicans accuse the ATF of thwarting the Second Amendment in a "backdoor" attempt to restrict the use of certain guns by banning popular ammunition. McHenry called it an "assault on our Constitution and Bill of Rights." "The Ammunition and Firearms Protection Act would put an end to this attack on our Second Amendment by ensuring this popular ammunition used by countless law-abiding American sportsmen remains available and not subject to any future ATF bans," McHenry said in a statement. The ATF argued the proposed bullet ban would have protected police officers from bullets that were traditionally used in hunting rifles but can now also be used in handguns, which are more easily concealed; it backed down amid mounting pressure from Republicans and the gun lobby. But Democrats are urging the ATF to revive the bullet ban. A group of lawmakers will introduce new legislation later this week that would give the agency the authority to ban all forms of armor-piercing ammunition. The ATF may have scrapped the plan last week so it could further "study" the issue, but Republicans fear it could bring the bullet ban back in the near future. "They have still left open the possibility that it could be proposed again in the future and many Congressional Democrats have called for just that," McHenry said…"
http://thehill.com/regulation/legislation/235837-gun-bill-would-shoot-down-controversial-bullet-ban
GOP LAWMAKER INTRODUCES LEGISLATION PROHIBITING ATF RIFLE AMMO BANS
http://www.breitbart.com/big-government/2015/03/16/gop-lawmaker-introduces-legislation-prohibiting-atf-rifle-ammo-bans/
Has Obama delivered the 'most transparent' administration in history?
"A signature promise of President Obama was to run the "most transparent" administration in U.S. history. His pledge to create an "unprecedented level of openness" still stands proudly at the top of the White House's open government Web page. But critics of the president have pointed out how the administration has not upheld this standard. This week is Sunshine Week, which provides a perfect opportunity to evaluate the Obama administration's record. Taken together, this record suggests progress toward transparency, but it arguably falls short of what Obama promised. The administration's record does reflect some commitment to transparency. It revoked President George W. Bush's pro-secrecy changes to the Presidential Records Act. It introduced the Open Government Directive, which pushed agencies to proactively publish data and develop public feedback mechanisms. It began the Open Government Partnership, which promotes and institutionalizes open government norms. The president also steered the government back toward the Clinton-era "maximum responsible disclosure" standard for Freedom of Information Act (FOIA) requests, after the Bush administration had pushed in the other direction. In particular, Obama established a "presumption of disclosure" rule in an attempt to uphold the letter and spirit of FOIA…."
http://www.washingtonpost.com/blogs/monkey-cage/wp/2015/03/16/has-obama-delivered-the-most-transparent-administration-in-history/?wprss=rss_national
White House Says Office Charged With Archiving Email No Longer Subject to Public Records Law
"The White House office charged with archiving emails and other matters is no longer subject to the Freedom of Information Act, USA Today reported. The White House removed a federal regulation subjecting the Office of Administration to the transparency law, returning to a policy in place under George W. Bush's administration. The move raises questions around President Barack Obama's vow to have the most transparent administration in history, particularly amid the controversy over former Secretary of State Hillary Clinton's private email system. Ironically, the announcement came on National Freedom of Information Day. "It is completely out of step with the president's supposed commitment to transparency," Anne Weismann of the liberal Citizens for Responsibility and Ethics in Washington told USA Today. "That is a critical office, especially if you want to know, for example, how the White House is dealing with e-mail."…"
http://www.theblaze.com/stories/2015/03/16/white-house-says-office-charged-with-archiving-email-no-longer-subject-to-public-records-law/
White House office to delete its FOIA regulations
http://www.usatoday.com/story/news/politics/2015/03/16/white-house-foia-regulations-deleted/24844253/
STATE DEPT. BENGHAZI INVESTIGATOR: WE DIDN'T HAVE ALL INFO ON HILLARY'S EMAILS
"Ambassador Thomas Pickering, Chairman of the Accountability Review Board that investigated the Benghazi terror attacks, said that "we did now, as far as I know" have access to all the information from Hillary Clinton's emails, although he didn't believe there was evidence "that would have pointed us toward those emails" on Monday's "New Day" on CNN. Pickering was asked "do you feel like you had access to all the information you wanted from Hillary Clinton's emails when you were running that committee?" He responded, "we did not as far, as I know. And I've just rechecked, of course." Pickering added, "I would not say, however, there was any evidence we had that would have pointed us toward those emails. The e-mails we saw, we saw because we were interviewing individuals connected with the investigation. As you might recall, we were enjoined by the act of Congress passed a dozen years before Benghazi, that we were not to accept the view that the a cabinet head, department heads, by accepting their responsibility as a part of their job would be a suitable reason to find they had responsibility under the Accountability Review Board rules. We were enjoined to find where the decisions were made. And that's what we did. And that's the reason why we felt quite confident with the information we had at hand, and interviews that we had, that we had identified the people who had made the decision and made recommendations to the Secretary of State in that regard."…"
http://www.breitbart.com/video/2015/03/16/state-dept-benghazi-investigator-we-didnt-have-all-info-on-hillarys-emails/
HILLARY REFUSES TO ANSWER IF SHE SIGNED SEPARATION STATEMENT
http://www.breitbart.com/video/2015/03/16/hillary-refuses-to-answer-if-she-signed-separation-statement/
HOUSE OF REPRESENTATIVES TO INVESTIGATE HILLARY CLINTON E-MAILS
"On Sunday, Nick Merrill, a spokesman for former Secretary of State Hillary Clinton, revised the explanation of how Clinton's emails were handled, claiming, "Every email was reviewed." "What was in the fact sheet were examples of techniques used by the reviewers to double and triple check they were capturing everything," he explained. "This was NOT in lieu of reading them all, was in ADDITION to reading them all. We did not mean to imply otherwise." The Clinton team's new version of what transpired was prompted by numerous media outlets noting that Clinton's staff did not read each email before destroying it. That new information will not stop an investigation by the House of Representatives; according to ABC News, GOP House members said Speaker John Boehner will announce a House investigation of Clinton's handling of her emails…"
http://www.breitbart.com/big-government/2015/03/16/house-of-representatives-will-investigate-hillary-clinton-e-mails/
POLL: MAJORITY THINK HILLARY 'DID SOMETHING WRONG' WITH PRIVATE EMAIL ACCOUNT
"Majorities of Americans think Hillary Clinton's private email scandal is a serious problem, that she did something wrong, and Clinton has not done enough to explain why she did not use a government email account at the State Department. A CNN/ORC poll conducted March 13-15, which was after Clinton first addressed her email scandal on March 10, found that though a majority of Americans (53%) still view Clinton favorably, Clinton's favorability rating has dropped six percentage points since last November. Her "honest and trustworthy" rating has fallen 6 percentage points since last March–50% of Americans now view her as "honest and trustworthy" compared to 56% a year ago. When asked if Clinton's email scandal was a serious problem, 31% of respondents thought it was "very serious" while 20% believed it was "somewhat serious." Fifty-one percent of Americans believe that Clinton "did something wrong" by using a private email account at the State Department while 47% think she "did not do anything wrong." The poll found that even 27% of Democrats think Clinton did something wrong, along with 53% of independents and 74% of Republicans. The poll, which was conducted March 13-15 and has a margin of error of +/- 3.5 percentage points, also found that 51% believed Clinton has not done enough to explain why she used a private email account at the State Department while 46% think she has…."
http://www.breitbart.com/big-government/2015/03/16/poll-majority-think-hillary-did-something-wrong-with-private-email-account/
FOURNIER: DEMOCRATS 'SCARED TO DEATH' OVER HILLARY CLINTON
"National Journal Senior Political Columnist and Editorial Director Ron Fournier said that Democrats are "scared to death" over the scandals regarding donations to the Clinton Foundation and Hillary Clinton's emails on Monday's "Special Report" on the Fox News Channel. "Don't buy the spin, they [Democrats] are scared to death. And there's a lot of them who are already starting to think 'is she really the best candidate for us?'…Their bench, compared to the Republican bench is awfully, awfully thin. And there's a lot of Democrats, by the way, who are saying 'follow the money.' A lot of Democrats are really worried about the Foundation, that's what they're really worried about" he stated. Earlier, Fournier said that the Clinton Foundation's acceptance of Chinese donations is "a big issue. There's a lot of other ways the Chinese government, and the Saudis, and the [Qataris] — there are other ways that they can help the world if that's what they want to do. They're giving their money to the Clinton Foundation for a reason. They want something out of it. So I know, what I really want to see in these e-mails is any e-mail that mentions the Foundation and mentions one of the donors." Fournier also commented on James Carville's defense of Clinton, arguing that "what Carville did is give up the goods. What he admitted there was that this was not a matter of convenience, which is what the Secretary said. He admitted that the reason she did this was so she didn't have to comply with the oversight of the House, and –and with the natural laws of transparency. He gave up the goods. He sold her out."…"
http://www.breitbart.com/video/2015/03/16/fournier-democrats-scared-to-death-over-hillary-clinton/
WITH SO MANY RED FLAGS, WHY ISN'T THE IRS AUDITING THE CLINTON FOUNDATION?
http://www.breitbart.com/big-government/2015/03/16/with-so-many-red-flags-why-isnt-the-irs-auditing-the-clinton-foundation/
Ted Cruz in New Hampshire tells young girl: 'Your world is on fire'
"Speaking in Barrington, New Hampshire, on Sunday, Sen. Ted Cruz of Texas told a young girl that yes, her world is indeed on fire — but that other people were there to make it better. "The Obama economy is a disaster. Obamacare is a train wreck, and the Obama-Clinton foreign policy of leading from behind — the whole world's on fire," Mr. Cruz said, according to video captured by Raw Story. "The whole world's on fire?" a young girl asked, the Union Leader reported. "The world is on fire, yes — your world is on fire. But you know what, your mommy's here, and everyone's here to make sure that the world you grow up in is even better," Mr. Cruz said to applause. Mr. Cruz was one of a number of potential 2016 GOP presidential candidates to travel to the early presidential state in recent days. Former Florida Gov. Jeb Bush, Wisconsin Gov. Scott Walker, and former Texas Gov. Rick Perry also made recent stops in the Granite State…"
http://www.washingtontimes.com/news/2015/mar/16/ted-cruz-new-hampshire-tells-young-girl-your-world/?utm_source=RSS_Feed&utm_medium=RSS
Michelle Trant: Ted Cruz did not scare my 3-year-old N.H. girl
"A New Hampshire mother is setting the record straight after multiple national news outlets reported Monday that Sen. Ted Cruz terrified her 3-year-old girl with a metaphor about the world being on fire. "The Obama economy is a disaster, Obamacare is a train wreck and the Obama-Clinton foreign policy of leading from behind — the whole world is on fire," the Texas Republican said in Barrington, New Hampshire, in a video published Sunday. "The world is on fire?" asked Julie Trant, 3, who was sitting in the audience with her mother, Politico reported. "The world is on fire. Yes!" Mr. Cruz responded. "Your world is on fire. But you know what? Your mommy's here and everyone's here to make sure that the world you grow up in is better." Julie's mother, Michelle Trant, told a Boston radio station on Monday that the headlines about her daughter being frightened to death are simply not true. "There was no tears," she said, telling the show she told her daughter that "Ted Cruz is the one that will put this fire out. And then she then looked at him as a hero," Politico reported…"
http://www.washingtontimes.com/news/2015/mar/16/ted-cruz-did-not-scare-my-3-year-old-says-nh-mom/
Nobody can match Marco Rubio's upside
"Marco Rubio isn't exactly the buzziest candidate in the 2016 presidential race. In fact, ever since the senator's effort to pass comprehensive immigration reform failed, he has been pretty quiet. Then fellow Floridian Jeb Bush got into the 2016 race, and suddenly the one-time future leader of the GOP is an afterthought — a second-tier candidate. He shouldn't be. The fact remains that Rubio, more than anybody, is the guy Republicans should want to earn the nomination. That's not to say that he's definitely their best candidate — just that he's the one with the most of what is described by pro-sports draft analysts as "upside." And it's not just because he's young, a gifted messenger, Hispanic and comes from a swing state. All of those things are important to making Rubio the GOP's upside candidate, but it's also because he's the kind of guy who could — in theory, at least — unite a fractured Republican Party. Case in point: a new Wall Street Journal/NBC News poll. Although Rubio hasn't been at the top of GOP primary polls for many months, the new poll shows he's the guy most Republicans could see themselves voting for. Fifty-six percent of Republicans say this about Rubio, and while that's hardly a resounding number, it's more than what anybody else received…"
http://www.washingtonpost.com/blogs/the-fix/wp/2015/03/16/marco-rubio-the-gops-upside-candidate/?wprss=rss_politics
New Hampshire Visit Offers Glimpse Into Possible Walker, Bush Rivalry
http://www.npr.org/2015/03/16/393403132/new-hampshire-visit-offers-glimpse-into-possible-walker-bush-rivalry
HONEYMOON OVER: SCOTT WALKER UNDER FIRE FOR NEW OPEN BORDERS AMNESTY ADVOCATE STAFFER WHO MOCKS IOWA
http://www.breitbart.com/big-government/2015/03/16/honeymoon-over-scott-walker-under-fire-for-new-open-borders-amnesty-advocate-staffer-who-mocks-iowa/
STRAW POLL SHOWS SUPPORT FOR PAUL, WALKER, CRUZ AMONG TEXAS YOUNG REPUBLICANS
"The Texas Young Republican Federation (TYRF) conducted a straw poll during February and March, and among potential 2016 Republican presidential candidates, the results show strongest support for Senator Rand Paul (R-Kentucky), followed by Senator Ted Cruz (R-Texas), and Governor Scott Walker (R-Wisconsin). The poll presented respondents with a list of eighteen potential presidential candidates and asked them to indicate each of the candidates they would like to see as the Republican nominee. Respondents were allowed to select multiple candidates they would support. The TYRF received 504 responses from Texas Republicans age 40 or under, of which 101 were active dues-paying TYRF members. Among all respondents who were Texas Republicans age 40 or under, Paul came in first, with 50.6 percent saying they supported him. Cruz was second with 41.9 percent support, and Walker was third with 35.9 percent support. Other potential candidates who performed well include former Governor Rick Perry (R-Texas) with 26.4 percent, Ben Carson with 22.8 percent, Senator Marco Rubio (R-Florida) with 18.7 percent, former Governor Jeb Bush (R-Florida) with 18.5 percent, and Governor Bobby Jindal (R-Louisiana) at 18.1 percent. Just looking at the respondents who were active dues-paying members of TYRF, Paul had an even stronger performance, with 68.3 percent of respondents saying they would support him for president. Walker came in second with 58.4 percent support, followed by Cruz with 33.7 percent support, and then Rubio and Bush, both with 25.7 percent. Perry received 24.8 percent and Jindal 23.8 percent…"
http://www.breitbart.com/texas/2015/03/16/straw-poll-shows-support-for-paul-walker-cruz-among-texas-young-republicans/
Iranian negotiators raise concerns about GOP letter in session with Kerry
http://www.washingtonpost.com/world/iran-talks-open-breakthrough-uncertain/2015/03/16/3576f474-8673-4f2e-947a-8cb9c141f9de_story.html?wprss=rss_homepage
Coincidence: As U.S. gropes for Iran deal, Hezbollah scrubbed from list of terror threats
"Over the weekend, Democrats and administration officials maintained their excitable overreaction to a letter signed by 47 Republican senators in which they warned the Islamic Republic of Iran that a bad nuclear deal that will be unlikely to outlast the Obama presidency. Some Republicans, too, have begun to lament the letter's facilitation of administration officials' efforts to avoid contending with the specific objections many have to a prospective accord and the public's apprehensions over this White House's deal-making prowess. Those who are suspicious of the utility of a nuclear pact with Iran are apparently in the majority. A recent NBC News/Wall Street Journal poll revealed that more than seven in ten Americans believe a deal with the Islamic Republic will not prevent Iran from obtaining a nuclear weapon. Still others are concerned that the process of sweetening the pot for Iran will demand that the West surrender more leverage in multilateral negotiations than it should. Members of the administration protest that those who oppose a nuclear deal with Iran are engaging in speculation. The terms are not yet finalized, they say, and any details of the results of the P5+1 negotiations are unconfirmed. For their part, the administration is also not waiting for a deal before working to secure Iran's rewards for cooperation. Last week, Reuters revealed that administration officials have already approached the United Nations Security Council in a bid to reduce the sanctions on Iran and to make the imposition of new sanctions more difficult. The move is widely seen as an effort to get around Congress where a bipartisan group of legislators has flirted with rejecting the deal or creating tripwires that would be activated in the event of Iranian noncompliance. That's not the only carrot that the administration is apparently dangling in front of Iranian negotiators. On Monday, the unclassified version of the Worldwide Threat Assessment via the office of Director of National Intelligence James Clapper heaped praise on Iran as a responsible regional actor and deemphasized the state's traditional support for terrorist organizations like Hezbollah…"
http://hotair.com/archives/2015/03/16/coincidence-as-u-s-gropes-for-iran-deal-hezbollah-scrubbed-from-list-of-terror-threats/
Iran Removed From Terror Threat Report As Obama Negotiates Nuclear Deal
"President Barack Obama's appointees have airbrushed Iran out of the terror section of the 2015 annual report on national security threats, just as he tries to negotiate a nuclear weapons deal with Iran's theocratic leaders. The 2015 "Worldwide Threat Assessment of the U.S. Intelligence Community" excludes Iran and its network of jihadi groups who are motivated by Islam's Shia sect, from the report's terror section. Instead, the assessment focuses entirely jihadis motivated by the Sunni sect of Islam, including those in al-Qaida and ISIS, sometimes known as the Islamic State. "Sunni violent extremists are gaining momentum and the number of Sunni violent extremist groups, members, and safe havens is greater than at any other point in history," the report admits. That's a big shift from 2014, when Iran's network of jihadis — chiefly, the Hezbollah army in Lebanon — got their own subsection…"
http://dailycaller.com/2015/03/16/iran-removed-from-terror-threat-report-as-obama-negotiates-nuclear-deal/
Obama says gridlock all about GOP 'denying facts,' childishness
http://www.washingtontimes.com/news/2015/mar/16/obama-says-gridlock-all-about-gop-denying-facts-ch/?utm_source=RSS_Feed&utm_medium=RSS
Team Obama mocks 'embarrassing' GOP in March Madness-style fundraiser
"President Obama's former campaign operation is asking supporters to choose the most "embarrassing" Republican climate change deniers in a March Madness-style fundraising email. Organizing For Action sent the "Climate Change Fantasy Tournament" message to liberal supporters Monday, asking them to choose among the "Embarrassing Eight," modeled after the popular playoff brackets in which college basketball fans try to pick the winner of the annual NCAA tournament. The GOP roster includes Speaker John Boeher of Ohio, Senate Majority Leader Mitch McConnell of Kentucky, Senate Environment and Public Works Chairman James Inhofe of Oklahoma and Sen. Marco Rubio of Florida, a potential 2016 presidential candidate. "We're getting even closer to crowning our champion, the worst climate change denier in the country," said Jim Messina, Mr. Obama's 2012 campaign manager, in the email. "These folks have made it this far because they're deeply committed to publicly denying the science behind climate change." He said the advocacy group will "make sure we celebrate the winner — in a very public way — back in their home district." The message doubles as a fundraiser. If the viewer chooses Mr. McConnell over Mr. Inhofe, for example, the next screen offers donation options ranging from $15 to $1,000 or more to OFA…"
http://www.washingtontimes.com/news/2015/mar/16/liberals-mock-republicans-march-madness-style-fund/
Smooch: Study of 130,213 stories shows Obama bias in 2012 election
"A sweeping study of some 130,213 news articles on the 2012 presidential match between President Obama and Mitt Romney has proven anew that there was a strong pro-Democratic bias in the U.S. and international press. The study, published in the authoritative journal Big Data & Society, also tested the campaign themes the media focused on and determined that Obama succeeded in stealing the economic issue from Republican Romney. "The 2012 elections saw an 'issue trespassing' strategy with President Obama taking the initiative on the economy," found the survey of stories produced by 719 U.S. and international outlets. The survey used a technical language processing analysis to filter all the stories and found that Obama was portrayed as an attack dog and Romney on defense. Key was Obama's ability to "own" the economic message despite Romney's repeated assaults and the public's general view that the GOP handles the economy better. "Overall, media reporting contained more frequently positive statements about the Democrats than the Republicans. Overall, the Republicans were more frequently the object of negative statements," wrote the study authors, Their conclusion: "The Republican Party is the most divisive subject in the campaign, and is portrayed in a more negative fashion than the Democrats."
http://www.washingtonexaminer.com/smooch-study-of-130213-stories-shows-obama-bias-in-2012-election/article/2561554
Saudi Prince Warns Iran Deal Could Spark Mideast Nuclear Race
"A senior member of the Saudi royal family said Monday that whatever arrangement U.S.-led negotiators reach with Iran over its nuclear program, Saudi Arabia would want to enjoy the same benefits. That, in turn, could deteriorate into a regional nuclear race, Prince Turki al-Faisal told the BBC. "I've always said whatever comes out of these talks, we will want the same," said the prince, who previously served as Saudi Arabia's intelligence chief and as ambassador to the U.S. "So if Iran has the ability to enrich uranium to whatever level, it's not just Saudi Arabia that's going to ask for that," Turki told the BBC…"
http://www.theblaze.com/stories/2015/03/16/saudi-prince-warns-iran-deal-could-spark-mideast-nuclear-race/
Infographic: Meet the Senate's Iran hawks
"For most people paying attention to the nuclear negotiations with Iran, US lawmakers fall neatly into one of two categories: Either they're eager to give free rein to President Barack Obama's diplomats, or they're determined to toughen American demands — even at the risk of derailing talks."
http://www.al-monitor.com/pulse/originals/2015/03/Iran-hawks-infographic-nuclear-deal-senate.html#
Rick Santorum: Obama sacrificing U.S. security to 'justify' Nobel Prize
"Former Sen. Rick Santorum of Pennsylvania says President Obama, in trying to negotiate a deal on Iran's nuclear program, is sacrificing the security of the United States in order to justify the president's 2009 Nobel Peace Prize. Mr. Santorum said he was "very grateful" Israeli Prime Minster Benjamin Netanyahu had the "courage" to come to address Congress about Iran and that the leaders of the House and Senate invited him to come. "For a long time what the Obama administration was doing in this negotiation was being hidden from the American public," Mr. Santorum said during a recent appearance on the "Piscopo in the Morning" show on AM970 in audio flagged by BuzzFeed. "This put a spotlight on the fact that Barack Obama is sacrificing the security of our country in order to justify his Nobel Peace Prize that he got before he did anything. "That to me is a real tragedy, that you have the president of United States who is gonna put Iran on a path to a nuclear weapon either in the short term — which I believe is the case because any kind of paper agreement by a regime that has never kept a promise on any international agreement isn't worth the paper it's printed on," Mr. Santorum said. "But even if you agree that he is going to — that they'll live up to the agreement, by the end of the agreement they'll be in a position where they can be a nuclear power and that to me is completely unacceptable and I'm so glad that the prime minister came here and laid that out to the American people." White House press secretary Joshua Earnest said Monday that a deal over Iran's nuclear program would include essentially shutting down every path the country has to a nuclear weapon and allowing intrusive inspections to verify compliance. "And if that's not something that Iran is able to agree to after more than a year of negotiations, then yes, the president and our international partners will walk away," Mr. Earnest said. "And we'll seek to ratchet up the pressure on the Iranians." Mr. Santorum, who won the Iowa caucuses in the 2012 GOP presidential nominating contest, is also in the process of staffing up in the early state ahead of another possible White House run. It was announced Monday that state Rep. Walt Rogers will serve as the Iowa chairman for Mr. Santorum's Patriot Voices group."
http://www.washingtontimes.com/news/2015/mar/16/rick-santorum-obama-sacrificing-us-security-to-jus/?utm_source=RSS_Feed&utm_medium=RSS
Obama Blames Bush For Rise Of ISIS [VIDEO]
"President Obama pinned the rise of the Islamic State of Iraq and Syria (ISIS) on former President George W. Bush's invasion of Iraq while calling for more investment in diplomacy and education to stop terrorism. "Two things: one is, ISIL is a direct outgrowth of al Qaeda in Iraq that grew out of our invasion," Obama said in an interview with VICE News. "Which is an example of unintended consequences. Which is why we should generally aim before we shoot." Obama's direct shot at Bush comes despite the fulfillment of his own campaign promises to pull troops out of Iraq. Obama completed the troop draw down in 2011 — an achievement the administration touted as a major victory but which left a power vacuum which ISIS is attempting to fill. Obama also appeared to not have taken ISIS seriously when it first began conquering land in Syria and western Iraq. He famously compared the terrorist group to a "JV" basketball team in an interview last January. Since then ISIS has taken over more territory in those two nations while establishing branches in Libya and reportedly forming alliances with other terrorist groups, such as Nigeria's Boko Haram…"
http://dailycaller.com/2015/03/16/obama-blames-bush-for-rise-of-isis-video/