News Briefing for Tuesday, February 3, 2015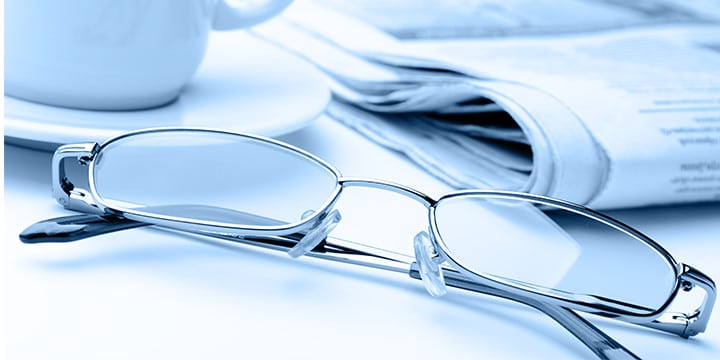 TEA PARTY PATRIOTS:
Now's the time to remember that old bumper sticker: 'Don't tell Obama what comes after a trillion' (Quote by Jenny Beth Martin)
""The White House knows this budget is dead on arrival. This administration is more interested in dividing Americans and redistributing wealth than pursuing policies of personal freedom, economic freedom and a debt-free future." (Jenny Beth Martin, co-founder of the Tea Party Patriots.)"
http://www.washingtontimes.com/news/2015/feb/2/inside-the-beltway-obamas-spending-plan-unpopular-/
Grassroots Conservatism — More Than The Tea Party (TPP mention)
Get involved and fight for your country.
"…Jenny Beth Martin, head of the Tea Party Patriots (TPP), while on C-SPAN's Washington Journal, made it very clear that the TPP does not involve itself in issues other than smaller government, more freedom, and fiscal restraints…. Americans should support the Tea Party Patriots — the work is indeed important. But, it cannot stop there. Ms. Martin also said that there are many other groups fighting for the social issues. In fact, there are groups that support the TPP and any number of important issues, such as traditional marriage and the right to life. Other groups support protecting our 2nd Amendment rights, parental rights, states' rights, and many other issues that strike at the very heart of American exceptionalism, personal liberty, and self-governance."
http://www.westernjournalism.com/grassroots-conservatism-tea-party/#uOyYh12ESGZYzepU.97
Pass the Lee Balanced Budget Amendment (Jenny Beth Martin's op-ed)
http://www.jsonline.com/news/opinion/pass-the-lee-balanced-budget-amendment-b99436260z1-290450551.html
HEALTHCARE:
Millions of middle class Americans will remain uninsured despite Obamacare
"The good news from last week's Congressional Budget Office report was that Obamacare will cost 20 percent less through 2019 than originally expected. That's in  part because medical inflation has slowed more than the CBO anticipated back in 2010 when the law went into effect. But the report had bad news too.  Fewer people are signing up for coverage than the government had hoped. In fact, the CBO estimates that 31 million of us will still be uninsured 10 years from now. The Supreme Court bears some of the responsibility on that front.  It ruled in 2012 that even though Congress intended for all the states to expand their Medicaid programs to include more low-income individuals and families, states could opt out of that requirement. And many with Republican governors and legislatures did. The other main reason for the sobering estimate of uninsured 10 years down the road:  many people still can't afford to buy health insurance, even with financial help from the government. Back in 2010, the CBO predicted that 13 million people would have signed up for coverage by the end of this year through the Obamacare exchanges—which have been operating in every state and the District of Columbia since the fall of 2013.   The CBO revised its projection downward last week to 12 million, but the actual number very likely will be less than that. The Obama administration's enrollment target for 2015 is just 9 million. The CBO projects that health plan enrollment on the exchanges will jump to 21 million next year and that an additional 16 million previously uninsured Americans will be covered by either Medicaid or the Children's Health Insurance Program by the end of 2016."
http://news.yahoo.com/millions-middle-class-americans-remain-100000368.html
ObamaCare fully funded in White House budget
"President Obama's proposed 2016 budget would fully fund the healthcare law and make no serious changes to its implementation. The budget document, released Monday, praised ObamaCare as a success and vowed continued funds for premium tax credits on the health insurance marketplaces. "The Affordable Care Act has helped millions more Americans get covered. It has forced insurance companies to play by the rules by prohibiting discrimination for pre-existing conditions and eliminating lifetime insurance caps. It has also helped put our nation on a more sustainable fiscal path by slowing the growth of healthcare costs," Obama wrote in an introduction to the budget.  Fully funding healthcare reform — while not a surprising move – suggests that the White House is unlikely to accept Republican attacks on or changes to the law this Congress. The budget document did not mention the possibility of changes to the law by the Supreme Court, which is poised to consider whether tax credits issued by the federally run marketplaces are valid. The House is expected to vote on a full ObamaCare repeal bill this week, assuring a White House veto threat. In total, Obama's budget blueprint would spend nearly $4 trillion, exceeding the spending limits introduced under the 2011 budget deal. Officials estimate the budget would cut deficits by $1.8 trillion over the next 10 years."
http://thehill.com/policy/healthcare/231427-obamacare-fully-funded-in-white-house-budget
With Obamacare bill, veto threat count now stands at 10
"The Obama administration issued its 10th veto threat of the year Monday, promising to scuttle a House bill to repeal the Affordable Care Act. The veto threat wasn't surprising — Obama has long said he would defend his landmark legislative achievement with his veto pen if necessary. But it continues to put the beginning of the 114th Congress into record-setting territory: nine veto threats against House bills, plus a verbal threat against an Iran sanctions bill being drafted in the Senate. That makes more bills under threat of veto to begin the year since the Office of Management and Budget first started issuing formal positions on bills under President Reagan in 1985. Monday's threat was also noteworthy in that most veto threats issued under in the Obama administration — including the controversial Keystone XL Pipeline — have said only that unnamed "senior advisers" would recommend a veto. Monday's threat against the Obamacare repeal said the president would veto the bill. H.R. 596, sponsored by Rep. Bradley Byrne, R-Ala., would repeal the five-year-old health insurance law known as Obamacare in its entirety and set up a process to draft a replacement system. "The Affordable Care Act is not only working, it is fully integrated into an improved American health care system," the OMB statement read. "The last thing the Congress should do is refight old political battles and take a massive step backward by repealing basic protections that provide security for the middle class." Obama has issued only two vetoes in the six years of his presidency."
http://www.usatoday.com/story/theoval/2015/02/02/obama-veto-threat-obamacare-repeal/22767689/
ObamaCare repeal bill gets veto threat
"President Obama threatened to veto a Republican bill to repeal ObamaCare that will receive a House vote on Tuesday.  "More than 250 million Americans with insurance — private insurance, Medicare, and Medicaid — would lose the benefits and protections they receive under the healthcare law," the White House said in a statement of administration policy.  "Women could be charged more than men and up to 129 million Americans with pre-existing conditions would be at risk of not being able to access or afford health coverage." The veto threat is not surprising. Tuesday's roll call will mark almost the 60th time that lawmakers have voted to attack the healthcare reform law, and the White House has threatened to veto most of those measures."
http://thehill.com/policy/healthcare/231503-white-house-threatens-to-veto-obamacare-repeal-bill
Obama threatens veto to health care repeal bill
http://cnsnews.com/news/article/obama-threatens-veto-health-care-repeal-bill
Dems invoke Groundhog Day for ObamaCare repeal vote
"House Democrats on Monday invoked Groundhog Day ahead of this week's vote to repeal ObamaCare yet again. The Tuesday vote, which will be nearly the 60th against the healthcare overhaul, will miss Groundhog Day by 24 hours. But that isn't stopping Democrats from making comparisons to being stuck in a time warp. "Happy #GroundhogDay. House Republicans will celebrate with their 56th vote to undermine or repeal the ACA," House Minority Whip Steny Hoyer (D-Md.) tweeted. "If the #GOP sees it's shadow, it means we have 6 more weeks of #Obamacare repeal votes. #GroundhogDay," tweeted Rep. Sam Farr (D-Calif.). Farr's tweet included a photo of Bill Murray, who stars in the 1993 film "Groundhog Day," with the caption: "Well it's Groundhog Day… Again. And that must mean that the GOP will call for their 56th vote to repeal the healthcare law." But Democrats weren't the only lawmakers to compare politics to Groundhog Day. In a statement opposing President Obama's 2016 budget, Speaker John Boehner (R-Ohio) said the policies offered "more of the Washington gridlock." "It may be Groundhog Day, but the American people can't afford a repeat of the same old top-down policies of the past," Boehner said."
http://thehill.com/blogs/floor-action/house/231452-dems-invoke-groundhog-day-for-obamacare-repeal-vote
Lawmakers To Vote On Obamacare Repeal For First Time Since Midterms
"For the first time since Republicans won back control of Congress in November, lawmakers will get to vote on a bill that repeals President Obama's health care law. The House on Tuesday will vote on H.R. 596, which would repeal Obamacare and then direct House committees to submit "an alternative, patient-centered solution to help fix our health care system," according to the bill's sponsor. After it passes the House, GOP aides say they hope the new Republican Senate will take up the legislation. While the GOP-led House has repeatedly voted over the last few years to repeal the law, the Democratic-controlled Senate has not. The bill does not have any chance of being implemented into law: Democrats in the Senate could still stop it, and even if it made it onto the president's desk, he would veto it. But despite the bill's certain defeat, Republicans say it's important to allow the new Congress to vote on it. "This vote is notable because it will be the first time since Republicans have taken control of the Senate that the House will act on a bill to repeal ObamaCare," says Alabama Rep. Bradley Byrne, the sponsor of the bill. "Senator Harry Reid can no longer stand in the way of allowing a vote on repealing this law once and for all." "This also marks the first time the House has voted to repeal the failed law since it has been fully implemented," the Republican said. "This year hardworking taxpayers are fully realizing just how many different areas this law touches ranging from new tax requirements and penalties to higher deductibles to canceled plans." Democrats are already mocking the bill, pointing out the near 60 times Republicans have held some sort of vote on doing away with Obamacare in parts and whole."
http://dailycaller.com/2015/02/02/lawmakers-to-vote-on-obamacare-repeal-for-first-time-since-midterms/
Ted Cruz Unveils Obamacare Repeal Act
"Senator Ted Cruz (R., Texas) introduced an "Obamacare Repeal Act" that would repeal the Affordable Care Act "as if such Act had not been enacted." The text of Cruz's bill to repeal the 2,700-page law — which spawned another 10,000 pages of regulations — barely runs onto the third page. It comes as Republicans have debated whether to use a procedural tactic that circumvents filibusters known as reconciliation to repeal the legislation. "This repeal bill is pro-growth, pro-jobs, and pro-liberty," Cruz says in a statement on the bill. "It provides time for Congress to start over, to pass true market-based reforms that will allow the purchase of insurance across state lines, expand health savings accounts, and make health insurance, personal, portable, and affordable." The bill is co-sponsored by 44 Senate Republicans, including Senate majority leader Mitch McConnell (R., Ky.) and several leading members of the Obamacare working group that is mulling the GOP's possible response to a major anti-Obamacare lawsuit pending before the Supreme Court. If the Court rules against the administration, Americans who enrolled in Obamacare through the federal exchanges would not qualify for subsidies. "We must send this bill to the president's desk," Cruz adds. "If he vetoes it, the GOP Congress should pass bill after bill to stop Obamacare. Each will have broad support among the American people, and Democrats in both chambers will be hard-pressed not to support them. The President will be faced with a clear choice: either listen to the American people, who have never supported this law, or ignore them, and ignore the disastrous harms to millions of families, young people, and the most vulnerable among us." If Republicans could get around a Democratic filibuster, Cruz would be the only prospective presidential candidate who could claim to have authored the first Obamacare repeal that passed through Congress."
http://www.nationalreview.com/corner/397732/ted-cruz-unveils-obamacare-repeal-act-joel-gehrke
Ted Cruz's Obamacare repeal bill might be the first to be sent to the White House
http://hotair.com/archives/2015/02/02/ted-cruzs-obamacare-repeal-bill-might-be-the-first-to-be-sent-to-the-white-house/
Repeal Obamacare? We'll see, say Republicans
"They promised it on the 2014 campaign trail, but the new Republican majority in Congress is facing the reality of trying to fully repeal the Affordable Care Act, and they're not sure yet how to do it. The House this week will take a definitive, but futile, first step. They'll vote to fully repeal Obamacare, an exercise that the GOP-led House has conducted a half-dozen times since the law passed. This week's vote will carry much more significance, however, because House lawmakers will send the legislation to a Senate that is under Republican control for the first time in 8 years. "It's a promise to the American people from the last election that we would make every attempt to repeal it," Sen. Richard Burr, R-N.C., told the Washington Examiner. "We intend to keep our promise." But the legislation has little chance of passing the Senate, where Democrats control enough votes to block it with a filibuster. If it did defy the odds and pass the House, Obama would veto the bill anyway. Republicans know the repeal legislation isn't ever going to become law. "We're just getting it out of the way," one GOP aide told the Examiner when asked about the repeal vote. So Republicans are pondering their next step on Obamacare and it includes two different paths: Repealing the law through a procedural maneuver that would muscle past Democratic opposition, or trying to strike down unpopular pieces of Obamacare with legislation that can win Democratic support and put pressure on Obama to sign into law. "I'm on board with repeal and replace," Sen. John Hoeven, R-N.D., told the Examiner. "We are trying to figure out what's the best strategy to do do that. Conservatives in both the House and Senate are eager to use a procedural maneuver, known as budget reconciliation, which would allow the Senate to pass legislation repealing Obamacare with just 51 votes, not the typical 60 votes. Senate Democrats used the procedure to pass the healthcare law in 2010 because they lacked the 60 votes needed to thwart a GOP filibuster. Conservative lawmakers say the Republican leadership touted their pledge to repeal the law prior to the election, but still haven't developed a legislative game plan. "Obamacare is the big issue," Rep. Tim Huelskamp, R-Kansas, told the Examiner. "Are they going to use reconciliation to take out the law? Because that is the only way to do it. We haven't gotten started. The Republican leadership has got to decide if they are going to use it."
http://www.washingtonexaminer.com/repeal-obamacare-well-see-say-republicans/article/2559520?custom_click=rss
Lobbying push puts obscure tax at top of Obamacare repeal agenda
"An obscure Obamacare tax on medical devices has emerged as the Republicans' best chance of repealing part of the health care law this year. The tax may not be what ordinary Americans who oppose Obamacare focus on — or even know about. But a massive, sharply focused lobbying campaign, combined with a lucky concentration of medical device companies based in Democratic states like Massachusetts and Minnesota, explain why the 2.3 percent tax on the sale of devices including pacemakers and artificial joints has gained special status. It stands apart from dozens of new taxes and fees in the health law and more widely vilified provisions like the individual mandate. "Repeal of the device tax already has strong bipartisan support," Stephen Ubl, CEO of the industry's largest trade group, AdvaMed, said last week, citing Democratic sponsors of repeal bills introduced last month. "House and Senate leadership have prioritized action on these repeal bills in 2015." An overwhelming but nonbinding bipartisan Senate vote to repeal the tax in 2013, prior House votes to scrap it and the fact that getting rid of the device tax has endured as a top anti-Obamacare priority for the new GOP majority is a testament to the lobbying campaign that began before the device tax was even enacted. House passage under the newly expanded GOP majority is practically guaranteed. The fight has always been in the Senate — and that's where it's playing out. Plenty of Senate Democrats would vote for repeal in theory. But some insist on finding a way to make up for the estimated $26 billion hole that repeal would leave in Obamacare financing over the next 10 years. And there's no agreement on whether or how to do that. Even Sens. Elizabeth Warren and Ed Markey, liberal firebrands from Massachusetts — a device industry stronghold where Boston Scientific is based — have spoken out against the tax. But neither has signed onto a bill. Markey has proposed eliminating tax breaks for oil companies as a pay-for — a nonstarter with Republicans. Yet the lobbying has momentum. The geography of the device industry helps. One of country's largest medical device makers, Medtronic, is based in Minneapolis, and Democratic Minnesota Sens. Amy Klobuchar and Al Franken have led efforts to build support for repeal on their side of the aisle. They've sponsored a bill, along with Democrats Bob Casey of Pennsylvania, Joe Donnelly of Indiana and Jeanne Shaheen of New Hampshire and five Republicans. "It's one of those things — every state and every congressional district has got kind of a cool company that does really innovative things," said Sen. Sherrod Brown (D-Ohio), who opposes repeal. "Republicans are looking for parts of the health care law they can attack, and it's a tax, and everybody hates taxes, and I think it's kind of the perfect storm for all that." If all 54 Republicans would vote for the bill, that would give it 59 votes off the bat — one shy of the 60 ultimately needed for passage in the Senate — that is, assuming there's agreement on how to pay for it."
http://www.politico.com/story/2015/02/obamacare-repeal-tax-114817.html
Maybe some Obamacare wiggle room, but not from the mandate
"The Obama administration may give a little wiggle room on some new Obamacare requirements this year — but not when it comes to the law's mandate to get insured or otherwise be penalized. The IRS is just starting to learn how many Americans will have to pay a penalty for lacking health insurance in 2014, the first year of the law's individual mandate. Top health and tax officials said Wednesday they expect 2 to 4 percent of all tax filers — which could equate to as many as 6 million Americans — to pay a fine. While there was some speculation that the agency would turn a blind eye to violations in the mandate's first year, the officials didn't indicate there would be any special leniency for those who fail to buy coverage. Nor is that the expectation of tax preparation companies, who are playing a major role in helping people enroll. "I think that's what we called a tax community hopeful aspiration," said Mark Steber, chief tax officer for Jackson Hewitt. "The simple fact of the matter is there is nothing official that says the IRS is not going to enforce the law as it's written."
http://www.washingtonexaminer.com/maybe-some-obamacare-wiggle-room-but-not-from-the-mandate/article/2559515?custom_click=rss
5 More Reasons to Completely Repeal Obamacare in 2015
"1. Obamacare's tax credits are overly complicated. The premium tax credits used to offset the cost of coverage in the law's exchanges vary not only according to income, but also according to family size and the cost of the second-lowest cost silver plan in a recipient's geographic area. Thus, anytime there is a change in one or more of those three variables, the recipient's tax credit has to be recalculated. This design is far more complicated than any other health care tax credit proposal offered in Congress before, or since, Obamacare. Furthermore, relative to alternative approaches, the added complexity of the Obamacare tax credit makes it much more likely to be inaccurately calculated, and to cause taxpayers to owe substantial repayments to the Internal Revenue Service when they file their annual tax returns.
Limited insurer competition and consumer choice. Another one of the president's many broken promises is that Obamacare would increase insurer competition and choice in the individual market. Heritage research shows that at the state level, the Obamacare exchanges are 21 percent less competitive in 2015 than the pre-Obamacare individual market was in 2013. Worse, competition at the county-level shows that in 2015, consumers on the Obamacare exchanges in one-third of all U.S. counties have only one or two insurers offering them coverage.
Expansion of the broken Medicaid program. The Medicaid program has a long and well documented history of limited access to care and poorer health outcomes for beneficiaries compared to patients with private insurance. Instead of implementing reforms that would remedy these problems for beneficiaries, Obamacare expands eligibility for the program to anyone earning below 138 percent of the federal poverty level, mainly adding millions of childless adults to the Medicaid rolls in the states that accept the expansion. In fact, enrollment data shows that 89 percent of the law's coverage gains for the first three quarters of 2014 are due to increased Medicaid coverage—not private insurance.
Millions remain uninsured. Despite the imposition of an individual mandate to purchase coverage, an employer mandate to provide coverage and adding $2 trillion in new health care spending (Medicaid expansion and exchange subsidies costs from 2016-2025), about 30 million people will still be uninsured over the next decade.
Payment cuts in Medicare harm seniors. Despite the fact that the Medicare program needs structural reform, Obamacare reduces Medicare spending by an estimated $716 billion from 2013-2022 and uses that money to pay for spending on Obamacare's new entitlements for the non-Medicare population. Of course, the financing of Medicare directly impacts the quality and quantity of care and services seniors receive. For instance, Medicare Advantage plans have had to reduce benefits and restrict their provider networks as a response to Obamacare's cuts."
http://dailysignal.com/2015/02/02/5-reasons-completely-repeal-obamacare-2015/
Republicans proposing vote on Obamacare alternative
Party vows 'patient-centered' reforms to health care
"Republicans have vowed to be ready with a replacement for Obamacare if the Supreme Court pokes a hole in the signature law later this summer, and will vote in the House Tuesday to both repeal the law and to give themselves a mandate to find the replacement. Majority Leader Kevin McCarthy tasked a working group of three committee chairmen — Reps. Paul Ryan of Ways and Means, Fred Upton of Energy and Commerce and John Kline of Education and Workforce — to look at a patchwork of GOP proposals and replace Obamacare with "patient-centered" reforms. Although Republicans haven't laid out a singular plan, their discussions have focused on scrapping insurance mandates and putting in place provisions that promote individual responsibility for health costs, such as the use of tax-advantaged health savings accounts. The House group and a parallel group led by Republican Sens. John Barrasso of Wyoming, Orrin G. Hatch of Utah and Lamar Alexander of Tennessee are hoping the Supreme Court, in a decision due by June, strikes down Obamacare's subsidies in 34 states that rely on the federal exchange, giving GOP reforms an opening. "We want to make sure the American people know we're going to be there to help people who are being harmed by the law," Mr. Barrasso said in a phone interview. Challengers say the administration is unlawfully doling out tax credits to people who use the federal Obamacare exchange. The law set aside the tax credits for exchanges "established by the state," which they interpret to mean the portals set up by 16 states and the District of Columbia…"
http://www.washingtontimes.com/news/2015/feb/2/republicans-proposing-vote-on-obamacare-alternativ/?utm_source=RSS_Feed&utm_medium=RSS
Government Blinks Again on Obamacare
"If you got health insurance subsidies last year, and you're worried that you got too much in federal tax credits and will be faced with a huge tax bill for repayment, then you can worry a little less: The IRS says that people who are liable for repayment ("clawback") of excess subsidies won't have to pay by April 15. It's not relieving you of the obligation to repay; it's just saying that you won't be liable for a penalty if you don't repay by the deadline. Interest will continue to accrue, but the interest rates that the IRS charges are actually pretty reasonable (and probably much better than what your credit card company charges). It's the failure-to-pay penalties it layers on top — half a percentage point a month, with even stiffer penalties for failing to file — that really make your tax bill add up fast. The IRS emphasizes that this is a one-time-only deal, just for 2014. But I'm not sure if you should believe that. This emphasizes one of the problems we've spoken about a lot in this space: The political will to impose the costs of the Affordable Care Act is a lot less strong than the will to distribute the benefits. At every turn, when it has come time to actually make people bear the price, the government has blinked. The employer mandate was delayed, cuts to Medicare Advantage were delayed, deadlines to purchase insurance were pushed back, and now the need to repay excess subsidies has been eased. Remember, these payments were increased just a few years back in order to pay for the repeal of a different, unworkable part of the bill: the provision that would have required people to issue 1099s to anyone who sold them more than $600 worth of stuff. But the political logic is inescapable: A bunch of people are about to find out that they got too much in subsidies, and now they owe the IRS hundreds, possibly even thousands, of dollars. Many of those people won't have the money, and they are about to get very upset. So the Barack Obama administration did what it has done before: nursed the program forward with administrative rulings that minimize the political blowback. Presumably the idea is that by the time it actually lets the cost side take effect, so many people will be getting subsidies that it will be effectively impossible to repeal. Some of the "nursing" measures they might be tempted to take are existential threats to the bill, such as easing off the individual mandate. But this, like most of what it has already done, does not threaten Obamacare's viability as a system. What it does renege on is the promise that the bill would be deficit-neutral — even deficit-reducing! What it does is raise the cost of a program that was sold on the promise that it would reduce costs. Though the Congressional Budget Office has stopped scoring it, after all these changes, I find it hard to believe that Obamacare is now deficit-neutral, much less deficit-reducing. Of course, temporary transitional relief is not that expensive; it's just a year of revenue. But it's not going to get easier to impose these costs going forward. If anything, it will get harder, because people will be used to things the way they are. Moreover, costs imposed in year one would be at least partially offset by the new benefits, in terms of premium subsidies. Costs imposed in years two to infinity will not be viewed as the unfortunate costs of getting new benefits; they'll just be seen as new costs that those who pay will very much resent. I would be very surprised indeed if the administration suddenly rediscovered its backbone in 2016, with its party staring down an election in which Obamacare will very much be an issue. And even more surprised if a future administration decided to be the party pooper that cracked down on costs after the Obama administration got to be the one handing out the goodies."
http://www.bloombergview.com/articles/2015-02-02/government-blinks-again-on-obamacare
Is lack of tech tool crimping Obamacare sign-ups?
"Seventeen months later, as the second enrollment season nears its Feb. 15 close, those brokers are again signing up Obamcare customers in the same plans offered on HealthCare.gov, the federal insurance marketplace that serves 37 states. But just like first enrollment season, brokers are doing their jobs without a technical feature that they want, and which they say that the government has repeatedly promised them. Brokers say that if they had that feature, known as "direct enrollment," they could significantly boost the number of Obamacare sign-ups. "We could probably double the enrollments that we're doing," said Chris Lunt, vice president of engineering for the Web broker GetInsured. He said that having true direct enrollment would speed up the process for customers, allowing brokers to handle even more enrollment traffic. Several months ago, Web brokers including GetInsured, eHealth, GoHealth and Towers Watson banded together to create a consortium called the Association of Web-based Health Insurance Brokers to encourage direct enrollment being implemented for the federal exchange. So far, the group's efforts have not borne fruit. "I just wish that people in the federal government would do more to embrace the people out there that are helping" with enrollment, said eHealth CEO Gary Lauer. But a federal official has suggested that Internal Revenue Service regulations covering the sharing of income status of people with third parties is a primary reason that the brokers aren't getting the seamless, one-stop shopping experience that they want to give their customers. Income status determines whether people qualify for often valuable Obamacare subsidies."
http://www.cnbc.com/id/102384228#.
Medicaid, CHIP enrollment up 10 million since Obamacare launch
"More than 10 million low-income Americans have signed up for Medicaid and the Children's Health Insurance Program known as CHIP since healthcare.gov launched in 2013, the Obama administration announced Monday. That number would be bigger if all the states had chosen to expand their Medicaid programs under the Affordable Care Act. Enrollment still grew in the states that didn't expand — by about 7 percent in November — because publicity about the health care law nudged more people who were already eligible under the old rules to sign up. But enrollment grew a lot faster in the states that did expand, growing by 25 percent that month. The 2010 health care law expands Medicaid to Americans earning up to 138 percent of the federal poverty level. But under a Supreme Court ruling that states could opt out, just 28 states and the District of Columbia have chosen the expansion so far. The law has still resulted in many more people gaining health coverage under Medicaid and CHIP. Nearly 69 million people were enrolled in the two programs as of November. In 2010, before any states expanded Medicaid under the Affordable Care Act, about 56 million Americans participated. Since enrollment in the law's private health insurance marketplaces started in October 2013, average monthly enrollment has grown 17.5 percent faster than just before they launched. The marketplaces include both healthcare.gov and 14 being run by individual states. "These numbers are encouraging — not because of the continued growth — but because they reflect the millions of lives changed by the Affordable Care Act," Vikki Wachino, acting director for the Center for Medicaid and CHIP Services wrote in a blog post."
http://www.washingtonexaminer.com/medicaid-chip-enrollment-up-10-million-since-obamacare-launch/article/2559656?custom_click=rss
Obamacare drives 'health insurance stock boom'
"The economic recovery has been very uneven. The stock market has appreciated 75 percent over the past five years while wages have been stagnant. Here's one group that has done well over the past five years: people who own stock in health insurance companies. The trade journal Modern Healthcare has the story of the health insurance stock boom: When President Barack Obama signed his name on the healthcare law on March 23, 2010, observers were unsure how exactly it would affect health insurance companies. Five years later, investors are surely cheering. Health insurers supported the Patient Protection and Affordable Care Act and were one of the key constituencies consulted when policymakers crafted the legislation. … Since March 23, 2010, the day the Affordable Care Act was signed, the nine largest publicly traded insurers by market capitalization have each at least doubled their stock prices. Some have tripled. The Standard & Poor's 500, by comparison, has increased 75% over the same timespan. In other words, the age of Obamacare is the age of lush profits for the biggest insurers. This certainly clashes with the focus-grouped, poll-tested anti-insurer rhetoric Democrats used to pass the bill. It also clashes with the language Democrats use today to raise money. Obamacare forces people to buy health insurance; it subsidizes their private insurance; it increases Medicaid, which is often run through private insurers; and more. The law created new fees and taxes, but insurers have announced they will simply pass those new costs onto customers, who, by law, are required to buy this product. Most importantly — for both consumers and shareholders — Obamacare is also driving consolidation in the industry. In 2011 and 2012, the big insurance companies bought up some smaller ones. Modern Healthcare, in another article this month, explained that a second wave of mergers is coming. Hospital mergers have been another fruit of Obamacare. More starkly, the law keeps out new competitors, building a moat around the existing insurers. As was laid out at an AEI event in 2013, "By capping the medical loss ratio, you guarantee that only the incumbent players are in the marketplace. New insurers can't launch without losing a lot of money in the initial years." This suggests less competition, thus larger profit margins. These effects of the law are one reason, as Barney Frank recently explained, "Nobody who makes their money in healthcare is going after that bill." The New York Times explained last year, "[S]ince the Affordable Care Act was enacted in 2010, the relationship between the Obama administration and insurers has evolved into a powerful, mutually beneficial partnership." And insurance company stockholders are reaping the benefit."
http://www.washingtonexaminer.com/obamacare-drives-health-insurance-stock-boom/article/2559651?custom_click=rss
Public Health Experts Have Estimated How Many Americans Will Die If the Supreme Court Repeals Obamacare
"…Researchers found that, in the first four years of the [health care reform] law in Massachusetts, for every 830 adults gaining insurance coverage there was one fewer death per year," the brief reads. "Using the national estimate that 8.2 million people can be expected to lose health insurance in the absence of subsidies on the federal marketplace, this ratio equates to over 9,800 additional Americans dying each year. Although the specific policy context and population impacts of any policy cannot be directly extrapolated from one setting to another, the general magnitude and power of these findings from the Massachusetts study demonstrate that even when approached cautiously, these earlier findings carry enormous public health implications for withdrawing subsidies and coverage from millions of Americans…"
http://www.newrepublic.com/article/120948/supreme-court-king-sebelius-obamacare-decision-could-kill-thousands
Obama administration seeks to negotiate Medicare drug prices
"The Obama administration said on Monday it would seek authority to negotiate prices for high-cost drugs under the government's Medicare Part D program, which offers private drug coverage for senior citizens and the disabled. President Barack Obama's new $3.99 trillion budget for fiscal-year 2016 proposes allowing the U.S. secretary for health and human services to negotiate prices for biotechnology treatments and other high-cost drugs in Part D "to ensure access to and affordability of these treatments." But the plan would require the administration to get a green light from Congress, where Republicans who control the House of Representatives and Senate have openly favored market forces over government intervention as a vehicle for containing healthcare costs. Congress prohibited Medicare from negotiating directly with drug companies in 2003 when it created Part D under then-President George W. Bush. The drug industry's main lobbying group, Pharmaceutical Research and Manufacturers of America, warned that the president's budget plan contained "harmful proposals that fundamentally alter the structure of the Medicare Part D program," including one that would reduce patent protection on brand-name biotechnology drugs. Health and Human Services Secretary Sylvia Burwell said she hoped talks with lawmakers would lead to a detailed plan, describing negotiations as an important element of the administration's goal of containing costs across the healthcare system. "This is about us trying to find ways that we can continue with what we have talked about as a real priority for us," she told reporters. The budget plan projects a 30 percent rise in Part D drug benefits, from $63.3 billion this year to $82.5 billion in 2016, partly due to the rising cost of specialty drugs."
http://www.reuters.com/article/2015/02/02/usa-budget-medicare-idUSL1N0VC1QZ20150202
Obama's budget targets high cost of cutting-edge drugs
http://www.washingtontimes.com/news/2015/feb/2/obamas-budget-targets-high-cost-of-cutting-edge-dr/?utm_source=RSS_Feed&utm_medium=RSS
Obama's new budget proposes historic, direct drug price negotiations in Medicare
http://www.biopharmadive.com/news/obamas-new-budget-proposes-historic-direct-drug-price-negotiations-in-med/359521/
Health Budget Sent to Congress
"In the budget presentation, the administration touted recently announced initiatives on developing precision medicines and a targeted increase in the use of  alternative Medicare provider payments as a part of over $1 trillion in total spending allocated for the Department of Health and Human Services. Discretionary spending for HHS, which excludes Medicare and Medicaid, is pegged at $80.2 billion for the upcoming fiscal year. The budget plan calls for continuing funding for the ongoing implementation of the Affordable Care Act and the operation of state insurance exchanges. The budget also assumes Congress will renew funding prior to Oct. 1 for the state children's health insurance program (CHIP). The White House suggests an increase in tobacco taxes to pay for the CHIP program extension. The budget also suggests a premium surcharge for new Medicare beneficiaries if they choose supplemental Medicare coverage insurance – or Medigap plans, and renews a call for negotiating prices with drug manufacturers for Medicare prescription drugs. Overall the budget plan seeks $396 billion in Medicare and $13 billion in Medicaid long-term fiscal savings. Separately, the budget includes increased funding for prescription drug abuse programs and added funding for federal efforts to combat illness and death related to infections caused by antibiotic-resistant bacteria."
http://blogs.rollcall.com/healthopolis/health-budget-sent-to-congress-2/?dcz=
CMS to Release More Medicare Physician-Payment Data
http://www.nationalreview.com/corner/397730/cms-release-more-medicare-physician-payment-data-jillian-kay-melchior
Ohio legislature might avoid voting on keeping Medicaid expansion
"Kasich's proposed two-year spending plan, to be unveiled today, won't seek to reauthorize expanded eligibility guidelines that took effect last year and added 450,000 poor adults to the tax-funded health-care rolls. That doesn't mean the governor no longer supports Medicaid expansion; he does, and he also wants to make changes to the program to save money and promote personal responsibility. But administration sources say they don't believe lawmakers must reauthorize expansion because it is already in state law and remains so unless it is revoked. Although some conservatives opposed to Medicaid expansion seem to have softened their position, the administration's plan allows legislators to avoid a direct vote on the controversial measure. The governor's budget essentially would give legislators three options: Do nothing and keep Medicaid expansion in place; add a provision to the budget scaling back eligibility guidelines, which would throw 450,000 people off Medicaid rolls; or remove the appropriation that pays for the expansion. But the latter option, administration sources say, wouldn't remove the newly added Medicaid population from the rolls because Kasich regards the expansion as a priority. Instead, it would trigger other Medicaid spending cuts, most likely in payments made to hospitals, nursing homes and other care providers. Republican legislative leaders have signaled that they do not intend to renew the debate on Medicaid expansion. Both Senate President Keith Faber and House Speaker Cliff Rosenberger said they are focusing on the program's long-term financial stability and on moving people off public assistance. "I don't support Medicaid expansion. But it expanded, and now we have to make it work," Faber said. Sources familiar with the budget plan say it will propose a managed-care system for mental-health services and the state's Help Me Grow program, which serves pregnant women and their children up to age 3. In addition, the governor is looking at charging recipients co-payments and premiums. Such changes would require federal approval, and Ohio Medicaid officials have been closely watching reaction to similar proposals in other states. For instance, Indiana won federal approval last week for a Medicaid expansion plan that will require eligible residents to contribute to a health savings account or lose their health coverage. Human-service advocates said Friday they support continuing Medicaid expansion, but they said it might be unfair to place stipulations on what people must do to maintain coverage. "It's important to remember who some of these people (covered by Medicaid) are when we are talking personal responsibility and making sure they can keep the assistance until they move into a job setting," said Gayle Channing Tenenbaum, director of policy and governmental affairs for the Public Children Services Association of Ohio."
http://www.dispatch.com/content/stories/local/2015/02/02/ohio-legislature-might-avoid-voting-on-keeping-medicaid-expansion.html
Ohio budget director: Proposal would fund Medicaid expansion
http://www.washingtontimes.com/news/2015/feb/2/ohio-budget-director-proposal-would-fund-medicaid-/?utm_source=RSS_Feed&utm_medium=RSS
Micronesians in Hawaii to be switched to Affordable Care Act
"Hawaii Pacific Islanders, including about 7,500 Micronesians, will automatically be enrolled March 1 in insurance mandated by the Affordable Care Act. Micronesians and other Pacific Islanders in Hawaii will lose their Medicaid coverage on Feb. 28. The Honolulu Star-Advertiser reports the 7,500 Micronesians are among the more able-bodied among nearly 14,000 citizens of Palau, the Marshall Islands and the Federated States of Micronesia who are living in Hawaii. Medicaid or Medicare coverage will still be retained by people who are blind, pregnant, disabled or 65 years and older. Jeff Kissel, director of the Hawaii Health Connector, says the goal is to see that nobody who needs insurance will have any gaps in coverage. Kissel's office serves as Hawaii's official marketplace for insurance under the Affordable Care Act."
http://www.hawaiinewsnow.com/story/28003844/micronesians-in-hawaii-to-be-switched-to-affordable-care-act
Obamacare will add to Dems' 2016 problems
"Next month will mark five years since the Affordable Care Act became law. Obamacare was supposed to be popular by now, but it's not. And as far as President Obama and the Democrats who passed it are concerned, the law's current approval rating might be as good as it gets. That could be a serious problem for the party in 2016. The most recent Kaiser Family Foundation poll on Obamacare, released last week, shows that 40 percent of Americans have a favorable opinion of the law, while 46 percent have an unfavorable opinion and the rest don't know or won't say. There have been some slight ups and downs over the years, but public opinion seems pretty set: A plurality of Americans has disapproved of Obamacare virtually since the day it was passed. The basic problem is that Barack Obama promised his healthcare plan would benefit everybody. It doesn't. Under Obamacare, the government subsidizes the health coverage of some Americans while making it more expensive for others. People who have faced higher premiums, higher deductibles, and narrower choices of doctors know they're getting a bad deal. Obamacare was designed to win the loyalty of a large number of Americans by offering subsidies not just to the lowest-income bracket but also to those with an income of over $90,000 a year for a family of four. But a lot of middle-class people aren't feeling much benefit. So it is no surprise that the only group of Americans who like Obamacare in the latest Kaiser poll are those who make less than $40,000 a year — and even they aren't all that enthusiastic about it. Forty-two percent of Americans in that income range have a favorable opinion of Obamacare, while 38 percent have an unfavorable opinion and 19 percent don't know. There is pretty intense disapproval in the next bracket up, those Americans making between $40,000 and $90,000 a year — a group that supposedly would benefit from Obamacare. A solid 57 percent have an unfavorable opinion of the law, while 33 percent have a favorable opinion and ten percent don't know. People with incomes above $90,000 have an unfavorable opinion of Obamacare that's pretty much the same as the public's overall. Another way of looking at how few people have benefited from Obamacare is this question from Kaiser: "So far, would you say the healthcare law has directly helped you and your family, directly hurt you and your family, or has it not had a direct impact?" Fifty-seven percent of those surveyed say Obamacare has not had a direct impact on them. But of those who have been affected, 16 percent say they have been helped, while 25 percent say they have been hurt. How can a law like that be broadly popular? In recent months Democratic strategists have become very nervous about their prospects with white working class and middle class voters who have been abandoning the party in the Obama years. As the liberal analyst John B. Judis, writing in a new article, "The Emerging Republican Advantage," in National Journal explains, those groups have long distrusted government's ability and inclination to do much for them. For example, Judis notes that studies of middle class voters have "found that those with college but not postgrad degrees exhibited more marked opposition than any other educational grouping to government spending, and to policies that promised to redistribute income from the rich to the poor." That's Obamacare. "In 2010 — angry about Obama's stimulus program and believing that the Affordable Care Act had cost too much without truly benefiting them — [middle class voters] once again began returning to the Republican camp," Judis writes. Democrats have already paid a pretty high political price, losing control of the House in 2010 and the Senate last year. But the price-paying is probably not over."
http://www.washingtonexaminer.com/obamacare-will-add-to-dems-2016-problems/article/2559687?custom_click=rss
The Cost Of Having Diabetes Has Doubled In Two Decades
https://www.yahoo.com/health/the-cost-of-having-diabetes-has-doubled-in-two-109900790443.html
IMMIGRATION:
Report: Federal Government Issued Nearly 5.5 Million Work Permits to Foreign Nationals Since 2009
"More than 5.46 million foreign nationals have received work permits from the federal government since 2009, according to a new report from the Center for Immigration Studies. Data uncovered from the U.S. Citizenship and Immigration Services agency reveal that approximately 982,000 work permits were given to illegal immigrants and other foreign nationals unqualified for admission, most of whom crossed the border without inspection. USCIS is the agency within the Department of Homeland Security responsible for issuing work permits and processing applications related to President Obama's executive action on immigration. On Tuesday, the Senate is scheduled to vote on a bill that funds DHS, while blocking funding that would allow USCIS to implement the president's executive action. The remarkable number of work permits granted by the federal government to law-breaking aliens better explains how all net jobs growth since 2007 has gone to immigrants. The government issued approximately 1.7 million work permits since 2009 to aliens whose status was not known, not recorded, or not disclosed by USCIS, according to the report. The report says employment is not authorized by law for approximately 1.2 million immigrants who collected work permits while having a temporary visa status. And the data show that approximately 1,200 new work permits went to unlawful entrants who were denied asylum, were suspected of using fraudulent documentation, were stowaways, or were refused at a port of entry. Approximately 1.1 million legal immigrants and 700,000 guest workers enter the country every year along with the millions of foreign nationals that have received work permits from the federal government, according to a statement from CIS. "I was astonished at the huge number of work permits that are being issued by the Obama administration outside the legal immigration system through executive discretion, especially at a time of high unemployment and stagnant wages," said Jessica Vaughan the director of policy studies at CIS in a statement. "Besides the effect on the American worker, it encourages and rewards more illegal immigration."
http://www.nationalreview.com/corner/397713/report-federal-government-issued-nearly-55-million-work-permits-foreign-nationals-2009
Obama is Helping Illegal Aliens in a Way That an Aide Says Could be One of His Biggest Scandals
"The Center for Immigration Studies released a report Monday that said the Obama administration has operated a "shadow" immigration system for years, one that has handed out millions of work permits to illegal aliens and aliens with unknown legal status. According to government data that CIS received in a Freedom of Information Request, the Obama administration used its discretion to give out nearly 5.5 million work permits to aliens with varying legal status since 2009. A Republican aide said the report could be one of the biggest scandals of the Obama administration, since it shows the administration was giving work permits to illegal immigrants at a time of high unemployment among Americans. The report was released just as the Obama administration is preparing to implement an immigration plan that could provide legal protection to up to 5 million illegal immigrants and give them work permits. Republicans have said this plan would only make it easier for non-legal residents to take jobs from Americans, although the CIS data shows this is already happening under Obama. "I was astonished at the huge number of work permits that are being issued by the Obama administration outside the legal immigration system through executive discretion, especially at a time of high unemployment and stagnant wages," said Jessica Vaughan, director of policy studies at CIS. "Besides the effect on the American worker, it encourages and rewards more illegal immigration." According to CIS, U.S. Citizenship and Immigration Services has issued 5,461,568 new work permits to aliens. That's in addition to the roughly 1.1 million legal immigrants and 700,000 guest workers that the U.S. admits legally each year. Of that 5.5 million, 1.8 million were issued to aliens with temporary visas, but 1.2 million of that group had a visa status that does not authorize employment. Another 982,000 work permits were given to illegal immigrants or immigrants who weren't qualified for admission. Almost all of this group were made up of aliens who crossed the border illegally, according to CIS. Another group of 1.7 million is made up of aliens with unknown legal status. The Senate this week will start to consider a House-passed spending bill that would defund Obama's new immigration plans, and the CIS report will likely give new voice to Republican calls to pass that bill. However, Democrats are known to oppose the Department of Homeland Security spending bill if it contains the defunding language, which will make it difficult to pass the Senate. Still, CIS said Congress has a chance to put the brakes on another Democratic effort to expand work permits by blocking the law, and said it should do so to help protect American jobs. "These statistics indicate that the executive branch is operating a huge parallel immigrant work authorization system outside the bounds of the laws and limits written by Congress," CIS said. "It inevitably reduces job opportunities for Americans."
http://www.theblaze.com/stories/2015/02/02/obama-has-handed-out-millions-of-work-permits-to-people-not-authorized-to-work/
Obama Quietly Adds 5.46 Million Foreigners To Economy
"President Barack Obama has quietly handed out an extra 5.46 million work permits for non-immigrant foreigners who arrived as tourists, students, illegal immigrants or other types of migrants since 2009, according to federal documents released by a Freedom of Information Act request. "The executive branch is operating a huge parallel work-authorization system outside the bounds of the [immigration] laws and limits written by Congress [and which] inevitably reduces job opportunities for Americans," said Jessica Vaughan, the policy director at the Center for Immigration Studies, while filed the FOIA request. "The true magnitude of how often he has evaded the limits set by Congress on foreign workers has never been known until now," she told The Daily Caller. "If Congress wants to take back control of our immigration system, it needs to control the issuance of work permits, which have been the vehicle for Obama to get around the [legal] limits on immigration and work visas imposed by Congress," she said. On Tuesday, senators will vote for or against a budget measure that would sharply limit Obama's ability to award another five million work permits to illegals via the Department of Homeland Security. Obama promised to hand out the next five million work permits as part of his unpopular November 2014 executive amnesty, which also largely ends efforts to repatriate the 12 million illegals living in the United States. Fewer than 10 percent of Americans want a greater flow of immigrants, according to a new Gallup poll. If Obama's November amnesty survives court review and weak opposition from GOP leaders, he'll have added more foreign workers than jobs to the economy since 2009. Obama's aides claim he has added 10 million jobs to the economy since 2009. But Obama's quiet award of five million work permits, plus his November amnesty, will have added roughly 10 million foreign workers to the economy by the end of 2015. The influx adds to the normal inflow of 1 million immigrants per year and the standing population of 2 million white-collar and blue-collar guest workers."
http://dailycaller.com/2015/02/02/obama-quietly-adds-5-46-million-foreigners-to-economy/
REPORT: 5.5 MILLION ADDITIONAL WORK PERMITS ISSUED SINCE 2009 IN 'SHADOW' AUTHORIZATION SYSTEM
http://www.breitbart.com/big-government/2015/02/02/report-5-5-million-additional-work-permits-issued-since-2009-in-shadow-authorization-system/
Nearly 1 MILLION border-crossing illegal immigrants have received US work permits during Obama's presidency, shocking documents reveal
"–957,220 illegals who crossed into the US without legal permission received work permits between 2009 and 2014
–The Center for Immigration Studies received evidence through a Freedom of Information Act request
–Overall, 5.5 million immigrants who aren't entitled to green cards got them during Obama's presidency
–Those included people on tourist and student visas, and their dependents"
http://www.dailymail.co.uk/news/article-2937035/Nearly-1-MILLION-border-crossing-illegal-immigrants-received-work-permits-Obama-s-presidency-shocking-documents-reveal.html
SEN. JEFF SESSIONS CALLS FOR INVESTIGATION INTO 'SHADOW' WORK AUTHORIZATION SYSTEM
"Sen. Jeff Sessions (R-AL) is calling for an investigation into the recently exposed "shadow" work authorization system, in which the Obama administration has allowed millions more immigrants than Congress mandated to obtain work permits. "This massive increase in the labor supply has occurred simultaneously with a steep drop in family incomes and a sharp rise in the number of Americans pushed out of the workforce," Sessions said in a statement Monday. "All jobs gains since the recession have gone to foreign workers, while the slack labor market has depressed median family incomes almost $5,000 in that time." Sessions was reacting to new data revealed in a Center for Immigration report, showing that since 2009 the Obama administration has issued 5.5 million new work permits, more than the 1.1 million legal immigrants and 700,000 guest workers allowed into the to the U.S. annually. CIS obtained the data via a Freedom of Information Act and, according to Sessions, the "shadow immigration system" should be investigated. "A full investigation is warranted. In addition to the widespread non-enforcement of existing immigration law—such as the public charge rule—we know now the Administration has been issuing millions of additional work permits beyond what Congress has authorized," he said."
http://www.breitbart.com/big-government/2015/02/02/sen-jeff-sessions-calls-for-investigation-into-shadow-work-authorization-system/
This week: Homeland Security funding and ObamaCare top agenda
"The Senate will begin consideration of funding for the Department of Homeland Security before it expires at the end of this month, while the House will vote yet again this week to repeal ObamaCare. Democrats are expected to prevent the Senate from moving forward with the House-passed measure to fund the Department of Homeland Security (DHS) after Feb. 27. The bill includes language to defund President Obama's executive actions to delay deportations for up to 5 million illegal immigrants and freeze the Deferred Action for Childhood Arrivals (DACA) program. The first Senate procedural vote, to end debate on the motion to proceed to the DHS bill, will be Tuesday at 2:30 p.m. and require 60 votes to advance.
If the vote falls short due to Democratic opposition, Republicans will have to craft a Plan B for funding the DHS and still satisfy members' demands to aggressively challenge Obama's actions on immigration."
http://thehill.com/blogs/floor-action/scheduling/231278-this-week-homeland-security-funding-and-obamacare-top-agenda
Obama: Executive Amnesty Still 'Lawful Thing' to Do
"Touting his $3.99 trillion FY2015 budget plan before members of the Department of Homeland Security on Monday, President Obama again asserted his executive actions to bypass Congress and grant temporary amnesty to more than 5 million illegal aliens was the "lawful thing" to do. "I'm confident that what we're doing is the right thing, and the lawful thing," Obama said, speaking of his executive actions in November that granted deferred deportation to millions of illegal aliens currently living in the United States, preventing them from being removed from the country while also granting them the right to work in America despite their lack of legal status. As for Republicans in Congress – many of whom have decried the move – Obama also said he "understand[s] they may have some disagreements" with him on whether or not the executive actions were legal, but firmly pressed for them to fund the actions anyway. Earlier this month, House Republicans passed the Aderholdt amendment along with the 2015 funding bill for the Department of Homeland Security in a 237-190 vote, expressly forbidding the department from using any funds to enforce Obama's executive amnesty. If passed through the Senate, the bill faces a likely presidential veto, meaning DHS's funding could run out when the current funding bill expires on Feb. 27."
http://cnsnews.com/news/article/brittany-m-hughes/obama-executive-amnesty-still-lawful-thing-do
Obama to GOP Congress: Don't Jeopardize Our National Security
"President Barack Obama warned Republicans not to put U.S. national security at risk because of their opposition to his immigration actions. Unveiling his new budget proposal Monday morning, Obama vowed to defend his unilateral actions taken last year, even as Republicans have said that anything tied to funding them is a nonstarter — including functions of the Department of Homeland Security, which oversees various immigration enforcement agencies. Obama's $4 trillion budget proposal for fiscal year 2016 includes raising taxes on higher earners and a $487 billion public works program. Republicans in Congress are considering funding all of the government except for the DHS functions that would uphold Obama's November actions, including shielding about 5 million illegal immigrants from deportation. "We can have this debate, but don't jeopardize our national security over this disagreement," Obama said. The agencies would not shut down, but various DHS employees including those with Immigration and Customs Enforcement and Customs and Border Patrol would have to work without paychecks for a period of time until Obama and Congress reach an agreement. Obama administration officials went further Monday afternoon, arguing that legislation on immigration reform is the best avenue for entitlement stability. "On the Social Security trust fund, one of the fundamental problems we are facing is the number of workers that we have relative to the number of retirees we have has been shrinking," said Shaun Donovan, the director of the Office of Management and Budget. "So comprehensive immigration reform is actually one of the most critical things we can do to shore up the longterm solvency of Social Security and as a result to improve our deficit challenges in the long term." The budget proposal estimates the deficit will be $474 billion in fiscal year 2016, projected to rise to $687 billion by 2025. However, as a percentage of GDP, the budget stays about the same for that time, at 2.5 percent, under the estimate. The proposed budget estimates the national debt would increase to 73.3 percent of the gross domestic product by 2025. It currently stands at 75.5 percent, according to the OMB. In real numbers, national debt would rise from a projected $18.8 trillion in fiscal year 2016 to $27.8 trillion in 2025. Further broken down, debt held by the public rises from $14.1 trillion to $20.3 trillion, while the federal debt net of financial assets grows from $12.5 trillion in 2016 to $17.7 trillion in 2025. On the current track, that was projected to reach 81 percent, Donvan said."
http://www.theblaze.com/stories/2015/02/02/obama-to-gop-congress-dont-jeopardize-our-national-security/
Obama accuses Republicans of playing politics with national security
http://www.washingtonpost.com/blogs/post-politics/wp/2015/02/02/obama-accuses-republicans-of-playing-politics-with-national-security/
Barack Obama: DHS impasse could mean 'end of a paycheck' for thousands
Employees 'working to keep us safe' would toil without pay if Republicans don't pass a funding bill, he warned.
"It was similar to the message Obama delivered to House Democrats last week in Philadelphia, where the president seized on a quote from a POLITICO article in which a Republican lawmaker had said it's not the "end of the world" if Congress fails to fund DHS by the Feb. 27 deadline. But this time, after a fact-checker dinged his Philadelphia speech, Obama didn't imply that Republicans don't care if Homeland Security stops "functioning."
Story Continued Below
A funding lapse would still mean that paychecks will cease for tens of thousands of DHS workers, Obama said in a speech Monday at the department's headquarters in northwest Washington.
"Well, I guess literally that's true – it may not be the end of the world," Obama said Monday. "But until they pass a funding bill, it is the end of a paycheck for tens of thousands of front-line workers who will continue to … have to work without getting paid."
The president noted that more than 40,000 border patrol and customs agents, 50,000 Transportation Security Administration airport screeners, 13,000 immigration officers and 40,000 Coast Guard employees — all of them considered essential employees — would have to work but not get paid once the deadline passes. "These Americans aren't just working to keep us safe, they have to take care of their own families," he said. "The notion that they would get caught up in a disagreement around policy that has nothing to do with them makes no sense."
Obama added that a funding lapse would prevent the department from starting new agency initiatives "in the event that a new threat emerges." Federal grants to state and local law enforcement would also stop, he said.
"The men and women of America's homeland security apparatus do important work to protect us," he said. "And Republicans and Democrats in Congress should not be playing politics with that."
http://www.politico.com/story/2015/02/obama-homeland-security-funding-114838.html
Obama: Paychecks for 150,000 at risk
http://thehill.com/homenews/administration/231420-obama-paychecks-for-150k-at-risk
GOP holds security hostage to immigration
http://www.washingtonpost.com/opinions/gop-holds-security-hostage-to-immigration/2015/02/01/55776ae8-a8d3-11e4-a06b-9df2002b86a0_story.html
Senate Turns to Immigration Amid Return of Shutdown Rhetoric
"One of the GOP's favorite chess moves from its time in the minority is expected to return Tuesday afternoon, however. Democrats are planning to block proceeding to a House-passed Homeland Security appropriations bill that would also negate President Barack Obama's executive action on immigration. It's a turnabout from a few months ago, when Democrats were in charge and railed against Republicans whenever they would vote to block debate on a bill. "Our goal is to keep the Democrats united, and make it clear to Sen. McConnell and the Senate Republicans that this House approach is unacceptable," Durbin said on a Jan. 30 conference call, pointing to support from Democrats for a clean Homeland Security funding bill from Sen. Jeanne Shaheen, D-N.H. "The Republicans are more frightened by DREAMers than they are by ISIS," Durbin said in a reference to children brought here illegally by their parents. "They are not concerned about whether or not the Department of Homeland Security is funded." The talking point is a close cousin of one used on Jan. 29 by the No. 3 Democratic leader, Charles E. Schumer of New York. "It seems our Republican colleagues are willing to shut down the government despite the fact that we have such security needs here in this country," Schumer said. "They dislike DREAMers more than they dislike ISIS, and it's just unbelievable." But the decision by Senate Democrats to filibuster taking up the House bill could leave them more exposed to criticism that they would be responsible if DHS funding dries up at the end of February, leaving Border Patrol agents and many others at the department wondering when they will get their paychecks. Sen. Jeff Sessions, R-Ala., the new chairman of the Judiciary subcommittee that oversees immigration, offered a window into that line of attack last week on the Senate floor. "The Democrats are saying we're not even going to go to this bill that would fund homeland security?" Sessions asked, highlighting a CQ Roll Call report from Jan. 29. "Sen. McConnell is saying you can have your relevant amendments, and if you don't like the language the House put in that says the money can only go to lawful activities, you can offer an amendment to take it out, but if you don't have the votes, you lose. That's the way the system should work." McConnell made a brief appearance on the floor on Jan. 30 that included setting the procedural gears in motion for the Tuesday afternoon test vote, saying he saw "no reason" for his Democratic counterparts to stop the process dead in its tracks. "It's a debate that will challenge our colleagues on the other side with a simple proposition: Do they think presidents, of either party, should have the power to simply ignore laws they don't like?" McConnell asked. "Will our Democrat colleagues work with us to defend key democratic ideals like separation of powers and the rule of law, or will they stand tall for the idea that partisan exercises of raw power are good things?" The Democratic caucus proved its power as a minority recently, when enough Democrats voted to turn back McConnell's bid to limit debate on the pipeline legislation, a move they thought was premature. But after a slew of additional amendments, the bill reached its inevitable conclusion, having more than 60 supporters. The dynamic is different with immigration, because, as written, the underlying bill doesn't have the votes to break a filibuster. And opponents of the bill got new ammunition on Jan. 29, even setting aside complaints about the effect on recipients of deferred action, with the Congressional Budget Office reporting that the bill's immigration provisions would increase the deficit. A bid to move around the immigration standoff would face no shortage of opposition from conservatives such as Sen. Ted Cruz, though. "My view is that Republicans need to honor the commitments we made to the voters to stop President Obama's illegal and unconstitutional amnesty," the Texas Republican told CQ Roll Call. "For several months now, I've called for us to every constitutional check and balance we have to rein in the president's illegal action."
http://blogs.rollcall.com/wgdb/senate-turns-to-immigration-amid-return-of-shutdown-rhetoric/?dcz=
GOP Leaders Minimize Immigration Fight While Obama Pushes For Amnesty Funding
"President Barack Obama will using the Monday announcement of his 2016 budget request to help win the Senate vote that could block funding for his unpopular amnesty. But GOP leaders aren't doing anything significant in public to win the vote, which takes place Tuesday, Feb. 2 [should be Feb. 3]. GOP leaders are dropping the political ball, conservative advocate Dan Horowitz told The Daily Caller. "This is a lay-up. The president is putting illegals ahead of the interests of border security — that's easy to message." So the GOP leaders' passivity sends a "message to the Democrats that 'We're just going through the motions to get the conservatives off our back.'" The House-drafted bill would fully fund the Department of Homeland Security until October and also bar any spending to implement Obama's legally questionable and unpopular executive amnesty. The amnesty, announced Nov. 20, would hand out five million work permits, despite record low employment among Americans. If Democrats stay united, the 54 GOP senators won't reach the 60-vote threshold to begin formally debating the DHS bill. That loss will increase pressure on the GOP to pass a revised DHS bill that funds the amnesty. The pressure will come from Democrats, the established media, ethnic lobbies, business leaders and Wall Street donors, who see additional immigrants as an immediate wave of workers and customers, and a future wave of low-income Democratic voters. Almost 90 percent of the GOP base — plus a majority of swing voters — oppose Obama's executive amnesty. Only seven percent of Americans want a higher rate of immigration, according to a new Gallup poll. Several Democratic senators, including West Virginia's Joe Manchin, Missouri's Claire McCaskill, and Oregon's Ron Wyden, likely would have their polling numbers damaged if they support Obama's amnesty, Horowitz said. In November 2014, 66 percent of voters in Oregon voted to deny drivers' licenses to illegals. Obama's amnesty would grant licenses to illegals. The Senate's GOP leadership, led by Sen. Mitch McConnell, scheduled the DHS vote for the day after Obama's budget is released. The vote will likely also occur before a Texas judge decides if Obama's amnesty is illegal. The judge's decision, which would likely block any distribution of work permits, could come this week, and could increase pressure on Democratic senators to support the GOP's spending ban. The DHS' federal funding doesn't run out until Feb. 27. McConnell has focused on the expansion of presidential power in his opposition to the amnesty. "The House-passed bill we'll consider would do two things: fund the Department of Homeland Security, and rein-in executive overreach. That's it. It's simple. And there's no reason for Democrats to block it," McConnell said in a speech on the Senate floor. Republican aides declined to explain McConnell's strategy."
http://dailycaller.com/2015/02/02/gop-leaders-minimize-immigration-fight-while-obama-pushes-for-amnesty-funding/
GOP Could Give Obama's Immigration Plan a Free Pass
http://www.thefiscaltimes.com/2015/02/02/GOP-Could-Give-Obama-s-Immigration-Plan-Free-Pass
Mitch McConnell's way
The leader of the new GOP Senate majority faces huge fights on immigration, national security, highway funding and taxes.
"At a closed-door lunch late last month, one Republican senator after another questioned how their party will escape its political jam on immigration. But the most important man in the room wasn't offering many answers. The GOP-led House had just created a quandary with no easy way out — passing a $39.7 billion Department of Homeland Security spending bill loaded with riders on immigration policy that stand no chance of clearing a Democratic filibuster in the Senate. And with funding set to run out at the end of February, some GOP senators were in no mood to play endless games with the House. "We just need to rip the Band-Aid off," said one Republican senator, saying the Senate should strip out all the immigration language and pass a "clean" DHS funding bill. "I think the House guys rolled a grenade in the room," a second GOP senator said later. In the middle of it all, showing little emotion as usual, was the person who holds the key to the most important questions facing the Senate these days: Mitch McConnell.
McConnell, the shrewd new Senate majority leader, acknowledged that the immigration matter poses "a challenge" but said little about the way forward — even as the DHS funding battle begins in earnest on Tuesday, senators said. It was vintage McConnell: Listen to the competing options Republicans lay out, see whether there's consensus, keep your cards very close to your vest — then strike when allies and opponents alike are trying to figure out your next move. And as McConnell now heads into a tumultuous period atop the Senate, with huge fights looming over immigration, national security, the budget, highway funding and taxes, the Kentucky Republican is playing an inside game to keep his party's warring factions together and outmaneuver a recalcitrant and robust Democratic minority. Yet with 54 GOP seats, six shy of overriding a Democratic filibuster and 13 short of overriding a presidential veto, McConnell says there are limits to what he can do. "What I would also remind everybody and mentioned to our House friends at our joint retreat: How would you like to have to get 261 votes on almost everything you do?" McConnell said in a phone interview. "I hope that some day we will have a supermajority in the Senate, but for 100 years we haven't, and there are some obvious limitations."
http://www.politico.com/story/2015/02/mitch-mcconnell-senate-114818.html
Democrats move to block GOP on immigration
"Senate Democrats are poised Tuesday to block passage of a Homeland Security spending bill that would derail President Obama's order to protect about 4 million undocumented immigrants from deportation. Republicans hold a 54-vote majority in the Senate, but 60 votes are needed to advance the bill and Democrats say they won't help GOP senators thwart Obama's immigration action. "We are united as a caucus, and we are going to work to stop this (GOP) strategy," said Sen. Dick Durbin of Illinois, the No. 2 Democrat in the Senate. If the bill fails to pass in the Senate, it will be kicked back to the U.S. House, where Republican leaders must decide whether to withdraw their immigration amendments or risk a partial shutdown of the Department of Homeland Security at the end of February. The House passed the $40 billion DHS spending bill on Jan. 14 after amending it to bar funding to implement Obama's executive order. President Obama visited DHS on Monday to make the case for a clean extension of its budget."Don't jeopardize our national security over this disagreement," Obama urged Congress in his remarks there. House Majority Leader Kevin McCarthy, R-Calif., sent a memo to GOP members Thursday saying that GOP leaders "will be discussing with the (Republican) conference the best way to continue to challenge the president's unconstitutional authority" if the bill fails in the Senate. Durbin said Tuesday's Senate vote on whether to advance the DHS funding bill may just be an effort by House Speaker John Boehner, R-Ohio, "to show extremists in his caucus that this approach won't fly in the Senate." It's not clear what House Republicans' next move will be. Some House conservatives are pressing GOP leaders to shut down DHS temporarily if that's what it takes to end Obama's executive order on immigration. But Boehner and Senate Majority Leader Mitch McConnell, R-Ky., have indicated they don't want to do that."
http://www.usatoday.com/story/news/politics/2015/02/02/immigration-executive-order-homeland-security-funding/22592615/
On first day back, Harry Reid blasts GOP immigration stance
"Harry Reid praised Mitch McConnell, gave a nod to a nice phone call he'd received from another Republican senator and then got down to business: Ripping apart the Republicans' plan to take on President Barack Obama's immigration policy. In his first appearance on the Senate floor since seriously injuring himself during a New Year's Day workout, the Senate minority leader (D-Nev.) gave a trademark, pugnacious four-and-a-half minute performance on the Senate floor Tuesday. The bandaged Democrat was "sorry to say" how unimpressed with how long it took Senate Majority Leader McConnell (R-Ky.) to pass a bill approving the construction of the Keystone XL Pipeline, praised the "constructive" Democratic minority he now leads and then took aim at this week's business: A bill that funds the Homeland Security Department but blocks Obama's actions to shield millions of undocumented immigrants. "Why should we be dealing with issues that have nothing to do with Homeland Security? Nothing to do with Homeland Security?" Reid said. "If my Republican colleagues have some problems with something the president has done on immigration, for example, hit it head on. Don't hide it in Homeland Security. Working from home for several weeks since an exercise band snapped during his workout and catapulted him into cabinets, Reid already has his caucus set to block the DHS/immigration bill on Tuesday over opposition to the immigration language inserted by conservatives. As he blasted the proposal passed by the House and now under consideration in the Senate, Reid appeared to be reciting his remarks mostly from memory due to blindness in his right eye stemming from the injury And the message was a familiar one for Reid: There will be no negotiating with Republicans. "We should pass a Homeland Security bill with no strings attached to it. That's where we're going to wind up," Reid said. "We need to get that done and send it to the president in a clean fashion."
http://www.politico.com/story/2015/02/harry-reid-senate-gop-immigration-114840.html
Nevada's Right Choice on Immigration
Obama's disregard for federal law makes it imperative that states join the suit against him.
"A very public dispute broke out last week when Nevada Attorney General Adam Laxalt went against Gov. Brian Sandoval's wishes and joined a lawsuit filed by 25 other states challenging President Obama's imposition of his immigration reform policies by executive action. Messrs. Sandoval and Laxalt are both Republicans who agree that the current immigration system is broken and that comprehensive reform is necessary. But Mr. Sandoval…"
http://www.wsj.com/articles/david-rivkin-and-lee-casey-nevadas-right-choice-on-immigration-1422924012?mod=rss_opinion_main
GOP REP: ANTI-OBAMA COURT RULING 'WILL SHAKE BALANCE OF POWER FOR CENTURIES'
"Monday on NewsMax TV's "The Steve Malzberg Show," Rep. Mo Brooks (R-AL) made his argument for getting a federal court order, which he said was "the best option" to stop the latest example of executive branch overreach, President Obama's lawless amnesty. Brooks said, "I'm one of those that does not believe that the holding of funding for the Department of Homeland Security is going to force the president to obey established immigration law. To me, the best option is one that does not rely on Barack Obama's consent to have a successful result, and that's to litigate. That's what courts are for. Federal courts repeatedly have resolved disputes between the Congress and the executive branch. In this instance, we need a declaration from a federal court as to whether the president's executive amnesty complies with a law or violates the law. And if it violates the law, we need a federal court order mandating that the president obey the law. And if the president persists in his reckless conduct, then we need a contempt citation. By way of history, not even Richard Nixon was willing to take on the federal courts when they issued their orders. He was not willing to incur the wrath that comes with a contempt citation with potential fines and jail time and, ultimately, that's the kind of power a federal court has to force the president to obey our immigration laws." He concluded, "It may take time, but bear in mind, we're going to have a president after this president and we need to establish very quickly whether Congress has the kind of standing necessary to litigate these contests between the executive branch and Congress and a court of law. And then get that behind us. Then, for all future endeavors, whether it be a Democratic Congress and a Republican president or a Republican Congress and a Democratic president, that law will be established, and hopefully it will be established with respect to separation of powers, allowing Congress to force presidents who are lawless to obey the law. So this thing is not just a battle between the Republican Congress today and Barack Obama today. If we're successful, this ruling would shake the balance of power for decades or centuries to come."
http://www.breitbart.com/video/2015/02/02/gop-rep-anti-obama-court-ruling-will-shake-balance-of-power-for-centuries/
US Slaps Visa Restrictions on Current, Former Venezuelan Officials
"The United States on Monday imposed visa restrictions on current and former Venezuelan officials involved in alleged human rights abuses and on people believed responsible for public corruption in the oil-exporting country. "We are sending a clear message that human rights abusers, those who profit from public corruption, and their families are not welcome in the United States," the U.S. State Department said in a statement. It said it would not identify the targets of its action because of U.S. visa confidentiality regulations. The restrictions are the latest sign of the strained relations between Washington and Caracas. U.S. President Barack Obama signed legislation in December to impose visa sanctions on Venezuelan officials. Congress had previously approved the measure."
http://www.voanews.com/content/reu-united-states-slaps-visa-restrictions-on-current-former-venezuelan-officials/2625553.html
ICE: Transgender Illegals Guaranteed 'Right to Hormone Therapy' in Detention
"An official with U.S. Immigration and Customs Enforcement testified Friday during a discussion on immigration detention facilities, hosted by the U.S. Commission on Civil Rights, that transgender individuals are guaranteed "a right to hormone therapy." "With respect to treatment while in detention–the medical care standard–the standards guarantees a right to hormone therapy for individuals who need it for treatment, and even in facilities that are not covered by that standard. Our ICE House Service Corps is very vigilant on that issue to ensuring that individuals receive necessary hormone therapy," said Kevin Landy, assistant director of the ICE office of detention policy and planning. According to Commission Chairman Martin Castro, the Department of Homeland Security is the "largest agency that has custody of transgender individuals." As CNSNews.com previously reported, the 2011 Operations Manual ICE Performance-Based National Detention Standards – ICE's operations manual for its detention facilities – offers guidelines for transgender illegal immigrants who have been receiving hormone therapy before they are apprehended. "Transgender detainees who were already receiving hormone therapy when taken into ICE custody shall have continued access," the report said. "All transgender detainees shall have access to mental health care, and other transgender-related health care and medication based on medical need. Treatment shall follow accepted guidelines regarding medically necessary transition-related care."
http://www.cnsnews.com/news/article/melanie-hunter/ice-transgender-illegals-guaranteed-right-hormone-therapy-detention
Ariz. sheriff: Illegal immigrant criminals 'heading to your neighborhoods'
"Immigration agents in Arizona are releasing up to 50 illegal immigrants a day with serious criminal records under President Obama's new amnesty, dropping them off at bus stations and they are "heading to your neighborhoods," an Arizona sheriff will testify to Congress on Tuesday. Sheriff Paul Babeu of Pinal County, Ariz., will tell the House Judiciary Committee that while most of the attention has gone to the estimated 5 million illegal immigrants who will be granted work permits and tentative legal status, almost none of the current 12 million illegal immigrants are in danger of being deported based on the priorities the president laid out. Sheriff Babeu said the new policy is responsible for between 30 and 50 additional illegal immigrants being released every day in Arizona. "These were always described as the worst actors, who committed serious violent crimes or numerous lesser nonviolent crimes," he says in his prepared testimony. "Now, they are brought to the bus stations in Tucson and Phoenix and heading to your neighborhoods." He said his county, which is between Tucson and Phoenix, sees some of the spillover violence from drug cartels, including "rip crews" who get into gun battles over drug stash houses next to his county's schools and businesses. The sheriff is slated to be part of a panel testifying on the steps needed to gain control of the border and to begin reducing the number of illegal immigrants in the interior of the U.S."
http://www.washingtontimes.com/news/2015/feb/2/ariz-sheriff-illegal-immigrant-criminals-heading-t/?utm_source=RSS_Feed&utm_medium=RSS
Immigrant advocates rally amid New Mexico license repeal
"Days after a New Mexico House panel voted to repeal an immigrant driver's license law, more than a thousand advocates descended on the Capitol on Monday to rally and lobby key lawmakers. The "Immigrant Day of Action March and Protest" outside the Statehouse drew immigrants and their allies from as far as Clovis who came to call on legislators to uphold law that they say other states are looking to replicate. A proposal to repeal a New Mexico law that allows immigrants suspected of being in the country illegally to obtain driver's licenses cleared its first hurdle last week. After a more than four-hour hearing, the House Safety and Civil Affairs Committee voted 5-4 along party lines to move along the GOP-led proposal to another committee. The Republican-controlled House is expected to pass the measure but its fate remains unclear in the Democrat-controlled Senate. Gov. Susana Martinez, a Republican who ran for re-election on repealing the law, said she would sign the measure if it came to her desk. Eli Cuna, 27, of Albuquerque, said the law has helped her and her parents integrate into New Mexico society and believes it continues to assists others. "I got a license when I was undocumented and was able to enroll at Santa Fe Community College," said Cuna, who is working on becoming a U.S. citizen. "Now I'm a graduate student."
http://www.washingtontimes.com/news/2015/feb/2/immigrant-advocates-eye-rally-amid-new-mexico-lice/?utm_source=RSS_Feed&utm_medium=RSS
Appearing in Lincoln, Norquist urges targeted immigration reform
"Grover Norquist, the conservative leader of Americans for Tax Reform, said Monday it's time to get serious about targeted immigration reform. Norquist, in Lincoln to address a dinner hosted by a number of business and civic organizations, zeroed in on reforms that would open the door for high-skilled foreign students who are educated in the United States to remain here along with providing "a significant increase" in work permits. During an interview prior to his speech, Norquist said he's also open to wider reforms that would allow undocumented immigrants who have settled in the United States to stay here and acquire work permits. "If they're not violating our laws and are paying their taxes and they're here working, I am open to that," he said. "What's the alternative?" he asked. "Throw them out? "We just need to winnow out the bad eggs." Norquist, best-known as the founder of the political advocacy organization that asks candidates to sign a pledge to oppose any increase in taxes, said the immigration reforms he supports would strengthen the American economy. "Some people have argued that international students who earn graduate degrees here in engineering and high-tech or entrepreneurial skills should have a green card stapled to their diploma," Norquist said. "I agree with that. Why push someone like that away?  "They will create jobs. And if we push them out, they will create competing jobs somewhere else." Many of those students would like to remain in the United States, he said, because "everyone with significant skills can do better here." "We have to push people away to get people to go somewhere else," Norquist said. The United States now issues 60,000 high-skilled work visas annually, he said, "when it should be a quarter-million." "With more liberal immigration rules and low taxes, we can enjoy phenomenal growth," Norquist said. The dinner event at Lincoln Station was hosted by a number of organizations, including the Nebraska Restaurant Association, the Nebraska Cattlemen Association and the Nebraska Retail Federation."
http://journalstar.com/news/state-and-regional/federal-politics/appearing-in-lincoln-norquist-urges-targeted-immigration-reform/article_306e49d7-b41f-5dce-bcf7-06d573a8b9fc.html
Chicago College Students Hosting Campus Fundraiser for Convicted Terrorist
"Last year, Rasmieh Yousef Odeh was convicted of federal immigration fraud in Detroit after she hid on her immigration forms that she once was convicted of a 1969 terrorist bombing in Israel that killed two college students. Now, pro-Palestinian students at DePaul University in Chicago are holding a fundraiser for Odeh's legal defense fund, one month before her scheduled sentencing. A description of Tuesday's event posted on the Students for Justice in Palestine Chicago Network's website says the fundraiser — which includes dinner, comedy and dance performances and a speech by Odeh's defense committee — aims "to celebrate the resilience of Rasmea Odeh." [Her name has been spelled both Rasmieh and Rasmea.] Odeh's supporters maintain that her trial was "unfair" and a "sham" and that her prosecution and conviction stand as examples of government efforts to "silence" pro-Palestinian voices. The Zionist Organization of America has written a letter to the president of DePaul, urging him "to publicly and unequivocally condemn" SJP over its planned campus fundraiser. "We question the legality of the SJP's fundraiser – and the use of DePaul University resources to carry it out – since federal law clearly prohibits providing material support to terrorists, and Odeh is a convicted terrorist," the organization wrote. "Even if the SJP has the right to proceed with this fundraiser, you have the right – and indeed the moral obligation – to speak out and condemn the SJP for lauding and fundraising for a convicted terrorist murderer in Israel who now has a separate criminal conviction here in the U.S. based on her lies about her criminal history."
http://www.theblaze.com/stories/2015/02/02/chicago-college-students-hosting-campus-fundraiser-for-convicted-terrorist/
Jeb's Failed Toughpander
"Secret Bush Decoder? Jeb Bush surprised many people recently by seeming to advocate a crackdown on one variety of illegal immigrant — those who have overstayed their visas. " "A great nation needs to control its border, not just at the border [but]… but also the 40 percent of the people who come here legally [with a legal visa] and overstayed their bounds. We need to find out where they are and politely ask them to leave." [Emphasis added] Was Jeb threatening to deport the roughly 4 million visa overstayers, Byron York asked? Who is he, Mitt Romney? (Maybe Jeb was tougher than Romney, since Jeb was tracking them down, not relying on them to "self-deport.") When foreigners decide to stay here after their visas expire, isn't that as much an "act of love" as if they sneak across the border? Presente.org, a possibly all-sombrero Latino advocacy group, pounced:  "Jeb Bush is apparently putting immigrant and Latino bashing front and center for his presidential campaign." Ha. I can see two theories for why Jeb said what he said. 1) Jeb wants to argue that he favors a secure border.  If that's going to happen he also logically has to stop visa overstays — 40% of the illegal population, as he says — in addition to policing the Rio Grande. Otherwise there's a big hole in the immigration system. 2)  Visa overstays are less likely to be Latinos than border-crossers. Bush needs to win over Latinos, but he also needs to show he's not a total wimp on immigration. Solution: crack down on those illegals who are least likely to be Latino! A visa crackdown might even appeal to Latinos — a possibility that was driven home to me  during my quixotic ** 2010 Senate run when Latino voters  complained about all the focus on border-crossers while visa overstayers were home free. In effect — actually, in so many words — the argument was: 'You're cracking down on brown people while you leave all those Irish "tourists" alone.' Not an unreasonable point. Bush's anti-overstayer stand might have seemed like a chance to appear tough while maintaining — even deepening — his pander to Latinos. Unfortunately for him, Presente.org wasn't about to pass up an opportunity to ethnicize opposition to any kind of deportation. These two theories aren't incompatible. Clearly, Bush didn't completely think through the symbolism of his visa position (e.g. that it would require lots of unpleasant, possibly family-sundering deportations from the interior of the country).*** But why didn't he? Maybe precisely because it didn't seem like something that would anger Latino voters."
http://dailycaller.com/2015/02/02/jebs-failed-toughpander/
Scott Walker: "I'm not for amnesty"
"Via the Corner, a perfectly empty non-answer from his guest shot on "This Week" yesterday — but worth blogging anyway. As I write this, with more than 90,000 votes tallied, Walker's crushing the rest of the field in the Drudge Report's online poll. He's at 46 percent; Ted Cruz, who's in second place, is at 14 percent. It's well within the realm of possibility that the GOP race boils down quickly next January to Walker versus Bush. So this is a guy whose every pronouncement on this subject is worth paying to, especially since his support for a path to citizenship for illegals is shaping up to be his biggest liability on the right in the primaries. (Amazingly, Martha Raddatz didn't ask him about that during their exchange.) Obviously he's going to "evolve" on this issue. But how far? Let's flag this as the starting point so that we can track it as it happens. Two points. One: He says he's not for amnesty, his citizenship stance notwithstanding, but that's not a new soundbite for Walker. "Amnesty" means many things to many people; to the Gang of Eight, for instance, the fact that illegals would be forced to meet certain requirements (paying back taxes, etc) before qualifying for citizenship meant that their plan wasn't "amnesty." Walker's been insisting for more than a year that he doesn't support "amnesty" either even though he does support citizenship and liberalizing the rules for legal immigration. Two: He's quick to tell Raddatz that he'll lay out his own immigration plan eventually if he becomes a candidate, which is his way of saying "don't ask me anything too specific right now." Listening to him here, you would think he didn't have firm opinions on immigration yet beyond some basic principles like "secure the border." But that's not so. Watch him field a question on immigration from 2013 in the second clip below and note what he says about border security at around 1:30. For Walker, securing the border is less a matter of building a fence or hiring 10,000 new Border Patrol agents than it is about relaxing the rules for legal admission to the U.S. His view seems to be that if you want to come here to work, it should be very easy for you to do so — easy enough that you wouldn't even think of crossing the border illegally, as the legal route would be just as simple. Think you'll be seeing this in a Ted Cruz attack ad six months from now? I do."
http://hotair.com/archives/2015/02/02/scott-walker-im-not-for-amnesty/
Iowa Poll: Immigration, Common Core problems for Jeb Bush
"Jeb Bush has major problems in Iowa. His vocal support for immigration reform and the national education standards known as Common Core bother many in the state's Republican base. A Bloomberg Politics/Des Moines Register Iowa Poll of likely participants in the state's 2016 Republican caucuses shows nearly two-thirds consider Bush's positions on those issues to be a deal-killer, or something they'd consider when deciding whether to support him. Just 32 percent have no problem with those stands."
http://www.desmoinesregister.com/story/news/politics/iowa-poll/2015/02/01/jeb-bush-immigration-common-core-iowa-poll/22690309/
Frontrunner? Iowa Republicans have little use for Jeb Bush.
http://www.washingtonpost.com/blogs/the-fix/wp/2015/02/02/iowa-no-country-for-old-republican-establishment-men/
Mexican opium farmers expand plots to supply US heroin boom
http://news.yahoo.com/mexican-opium-farmers-expand-plots-supply-us-heroin-145711238.html
SPENDING/BUDGET/ECONOMY:
Breaking down the Obama budget
The annual presidential budget released Monday isn't just about top-line spending. It's about creating political separation between the president and the GOP
"Yahoo News breaks down the most important provisions in the budget, and how the parties reacted to those measures.
–Easing away from austerity policies: Perhaps the most notable aspect of Obama's 2016 budget is that it ignores the spending caps imposed by Congress in 2011 as part of a deal that allowed the government to continue to pay its bills while slashing spending across the board, for both military purposes and domestic programs. Republicans had reclaimed control of the House in 2010 on a message of reducing the federal debt and cutting spending, which Democrats argue actually slowed economic recovery over the past five years. Republicans have long opposed the military spending cuts implemented as part of the across-the-board savings they helped enact in 2011, and they aim to reverse those cuts in 2015. In boosting spending levels by $75 billion above the agreed-to caps — including $40 billion in increases for domestic programs like Head Start and universal preschool — the White House is sending two messages. The first, to the general public, is that the president does not believe that austerity is the best economic policy; and the second, to the new Republican majority in the Senate and expanded majority in the House, is that the president does not support rolling back military cuts without also increasing domestic spending…
–The ever-elusive goal of comprehensive immigration reform: One of the most politically charged issues in the run-up to the 2016 presidential election is immigration reform. The GOP is divided on how to proceed, with hard-right Republicans opposing changes of any kind that would allow more immigrants to stay in the United States and more moderate Republicans backing change, in part out of a recognition that the party needs to make inroads with Hispanic voters to have a shot at winning back the White House. Currently, Republicans are fighting among themselves on how to avoid a shutdown of the Department of Homeland Security this month over attempts to defund Obama's actions on immigration. Last Congress, the Senate approved a bipartisan immigration bill, which included prominent GOP co-sponsors such as former presidential nominee John McCain of Arizona, and Marco Rubio of Florida and Lindsey Graham of South Carolina, both of whom are flirting with presidential runs. And if you read the president's 2016 budget carefully, you can discern a strong economic argument for why Congress still needs to pass immigration reform: because it would reduce the deficit by an estimated $160 billion over 10 years and $1 trillion over two decades. The White House claims its budget achieves $1.8 trillion in deficit reduction over 10 years, but that $160 billion total from the immigration bill that died last Congress is baked into that number. It may be wishful counting from the White House to include that figure in its calculations — even Rubio has said the bill has no chance in this Congress — but it's also a reminder to Republicans that they had an opportunity to move forward on the issue and failed to do so. The White House is able to take that shot while also framing reform in the most politically neutral way: money saving…"
http://news.yahoo.com/breaking-down-the-obama-budget-212123431.html
Obama proposes boosting spending by $1 trillion, raising tax revenue by $3 trillion
"President Obama's budget released on Monday would raise spending levels by $1 trillion over the next decade and taxes by $3 trillion over the next decade, compared with what the Congressional Budget Office expects the federal government would spend otherwise. n his new budget, Obama proposes spending $50.3 trillion and collecting $44.7 trillion in tax revenue for fiscal years 2016 through 2025. Over the same time period, the CBO projected that the federal government is currently on track to spend $49.3 trillion and collect $41.7 trillion in tax revenue. Among other things, Obama's budget would boost spending on child care, defense, education, infrastructure, unravel the previous agreement he reached as part of the 2011 debt ceiling compromise, and increase taxes on investing."
http://www.washingtonexaminer.com/obama-proposes-boosting-spending-by-1-trillion-raising-tax-revenue-by-3-trillion/article/2559661?custom_click=rss
Obama Proposes Spending Another $75 Billion We Don't Have
http://dailycaller.com/2015/02/02/obama-proposes-spending-another-75-billion-we-dont-have/
OBAMA TAX PLAN: PRESIDENT GOES ALL IN ON CONFISCATION
http://www.breitbart.com/big-government/2015/02/02/obama-tax-plan-president-goes-all-in-on-confiscation/
Read Obama's budget blueprint
http://thehill.com/policy/finance/231436-read-obamas-budget-blueprint
Obama says his $4 trillion budget is 'smarter' than sequestration
"President Obama trumpeted his proposed federal budget for next fiscal year on Monday, calling his combination of tax hikes and spending increases a "smarter" blueprint for boosting the middle class. "It helps working families' paychecks go further," Obama said of his $4 trillion budget. "It gives Americans of every age a chance to succeed." Obama's budget released Monday offered few concessions to a Republican-controlled Congress, proposing hundreds of billions of dollars in tax increases to pay for his progressive economic proposals. "The budget I've sent Congress today is fully paid for through a combination of smart spending cuts and tax reforms," Obama insisted in remarks at the Department of Homeland Security. The president, however, did not mention that his budget assumes a $474 billion deficit in fiscal 2016. Obama would like to increase the capital gains tax rate on couples earning more than $500,000 annually, charge capital gains on assets passed on to heirs and place a new tax on big banks. He also wants a one-time 14 percent tax rate on companies bringing profits home from overseas. In turn, Obama will call for a tripling of the childcare tax credit, an expansion of the Earned Income Tax Credit and more federal funding for higher education. "We've just got to be smarter about how we pay for our priorities," Obama said, railing against mandatory, across-the-board spending cuts that went into effect two years ago. "I'm not going to accept a budget that locks in sequestration going forward," he insisted. The president also said he would not accept a funding plan that rolls back the defense cuts, but does not restore discretionary spending that was slashed in 2013. Republicans, not surprisingly, were unmoved by the president's appeal. "Our nation is on a fiscal and economic path that is simply unsustainable, said House Budget Committee Chairman Tom Price, R-Ga., and Senate Budget Committee Chairman Mike Enzi, R- Wyo., in a joint statement. "Failed policies and stale thinking in Washington are contributing to a growing mountain of debt and an underperforming economy. That's why it's so disturbing that President Obama has submitted yet another budget proposal that is focused on the same tired agenda that has failed to deliver for American families."
http://www.washingtonexaminer.com/my-plan-smarter-than-sequestration-obama/article/2559660
Obama's shift from 'mindless austerity' derided by GOP as 'envy economics'
"After years of fighting with the GOP over how to rein in spending, Obama on Monday pronounced his intentions to start a new debate over how to pursue expensive new initiatives aimed at boosting the middle class as the economy finally revs up. The $4 trillion budget proposal marked a major shift for the president from just four years ago, when he put forward a plan to slash deficits by cutting domestic and defense programs. "We will all need to make sacrifices," he said at the time. This go-round, Obama is proposing tax credits for working parents, new early education programs and pay raises for federal workers. He wants to repair long-neglected roads and bridges and offer free tuition to community college. Gone are his previous calls for major reforms to popular entitlement programs to find savings. "I want to work with Congress to replace mindless austerity with smart investments that strengthen America," Obama said Monday in an appearance at the Department of Homeland Security. The Republican response was predictable. They see in this "new Obama," the return of an old "tax-and-spend" liberal who had been forced into hiding by the recessionary economy and big budget deficits. Three years ago, Obama agreed to a series of mandatory across-the-board spending cuts — known as sequestration — that were mandated by Congress as a last-ditch effort to curb deficits and spark the economy. That would be the "mindless austerity" in question. Obama's decision to pay for his proposed new spending with taxes on the wealthy prompted House Ways and Means Committee Chairman Paul Ryan (R-Wis.) to brand the president's approach "envy economics." The competing catchphrases could set the parameters of Washington's financial debate in the last two years of the Obama presidency and play a central role in campaigns to replace him. Obama was under no illusion that his 2,000-page spending blueprint would be embraced and enacted by Congress — that has not happened since 2009, his first year in office, when he had a Democratic-controlled legislature. Rather, Obama's proposal is an opening bid that seeks to put his political rivals on the defensive and frame the debate on the country's future ahead of the 2016 presidential election. "We've got some fundamental choices to make about the kind of country we want to be," he said. "Will we accept an economy where only a few of us do spectacularly well? Or are we going to build an economy where everyone who works hard has a chance to get ahead?"
http://www.washingtonpost.com/politics/obamas-shift-from-mindless-austerity-derided-by-gop-as-envy-economics/2015/02/02/a49a54ee-ab05-11e4-ad71-7b9eba0f87d6_story.html?wprss=rss_national
Obama urges Congress to end "mindless" budget decisions
http://www.cbsnews.com/news/obama-urges-congress-to-end-mindless-budget-decisions/
Obama Budget Seeks End to 'Mindless Austerity' (Updated)
http://blogs.rollcall.com/white-house/obama-2016-budget-wants-end-to-austerity/?dcz=
Obama says budget must balance economic, national security
"President Barack Obama warned congressional Republicans Monday that he won't accept a spending plan that boosts national security at the expense of domestic programs for the middle class. He also called on them not to saddle legislation that pays for homeland security operations with contentious provisions on immigration. "I will not accept a budget that severs the vital links between our national security and our economic security," Obama said. "Those two things go hand in hand." Obama addressed the budget he released Monday and the financing of the Homeland Security Department during a visit to the department's headquarters. Obama is proposing higher taxes on wealthier Americans and corporations, and an ambitious $478 billion public works program for highway, bridge and transit upgrades. He also wants a 7 percent increase in defense and domestic spending that restores some automatic cuts triggered by a 2011 budget deal. Obama called those cuts as "mindless austerity."
http://cnsnews.com/news/article/obama-says-budget-must-balance-economic-national-security
Obama says he won't accept budget that doesn't raise spending
"With $3.999 trillion in total spending, more than $1 trillion in new taxes over the next decade and a host of controversial new spending, the 2016 budget President Obama submitted Monday amounted to a declaration of political war against Republicans on Capitol Hill, who flatly declared his plans dead. Mr. Obama said the economy has recovered enough that it's time to begin spending again. He called for reversing the "sequester" cuts and instead pumping hundreds of billions of dollars into the economy in infrastructure spending over the next decade, paid for by his proposed tax increases."
http://www.washingtontimes.com/news/2015/feb/2/obama-wont-accept-budget-doesnt-raise-spending/?utm_source=RSS_Feed&utm_medium=RSS
Why President Obama thinks the country can start spending again
http://www.washingtonpost.com/blogs/the-fix/wp/2015/02/02/why-president-obama-thinks-the-country-can-start-spending-again/
Burwell: Obama budget 'fiscally responsible'
"Health and Human Services (HHS) Secretary Sylvia Burwell touted the administration's 2016 budget as a "fiscally responsible proposal" that will save taxpayers an estimated $250 billion over the next 10 years.  Burwell, discussing the $4-trillion budget on Monday, praised the blueprint for working to "provide Americans with the building blocks of healthy, productive lives" and to reduce cost growth in Medicare. The secretary highlighted a series of proposals designed to fight prescription drug abuse, establish new healthcare clinics, increase the healthcare workforce and reduce waste, fraud and abuse in Medicare. "Taken together, the president's budget request for HHS makes investments that impact millions of Americans for the better — investments that are good for the health of our families, the American middle class and our nation's economy," Burwell told reporters at a press conference."
http://thehill.com/policy/healthcare/231464-burwell-obama-budget-fiscally-responsible
Obama budget would extend CHIP funding
"The White House's proposed budget for 2016 would extend funding for the Children's Health Insurance Program (CHIP) through 2019, a summary document indicated Monday.  CHIP funding is due to expire on Sept. 30, and without action from lawmakers, more than 8 million children could lose their health insurance coverage. The White House proposal aligns with Democratic legislation offering funds for CHIP through 2019. While the program is currently authorized through that year, its funding it is not. Governors and state health officials have also called on Congress to extend CHIP funding through 2019 and to hold votes as soon as possible for budget-planning purposes. Children's advocates are gathering support for a funding extension amid some questions about how much money CHIP should receive given new family coverage options available under ObamaCare. Obama's budget would provide funds for CHIP by raising certain tobacco taxes, a move that received praise from the American Cancer Society Cancer Action Network (ACS CAN). "There has been past bipartisan congressional support for increasing the federal tobacco tax to pay for this important program that guarantees access to quality care for uninsured children across the country," said ACS CAN President Christopher Hansen in a statement. "The tax has the added benefit of discouraging kids from smoking, reducing long-term health care costs and saving lives," Hansen said, estimating that the tax could prevent 444,000 premature deaths."
http://thehill.com/policy/healthcare/231430-obama-budget-would-extend-chip-funding
White House budget: HHS includes more money for medical research, food safety, Ebola
"President Obama is seeking $83.8 billion in discretionary funding for the Department of Health and Human Services for a broad range of efforts, from ongoing support of the health-care law to speeding development of medical innovations to safeguarding the nation's food supply. The budget includes $4.9 billion for the Food and Drug Administration — a nine percent increase over 2015 funding levels. That would include additional resources for the agency to continue to implement the far-reaching Food Safety Modernization Act, signed by President Obama in 2011, which aims to improve the safety of both imported and domestically produced foods. The White House also wants a new, single agency housed at HHS to oversee food safety. Currently, the task is divided primarily between the FDA and the Department of Agriculture.
The FDA also would receive money as part of the president's multi-agency efforts to invest in "precision medicine" and to help reduce the number of infections caused by the growing problem of antibiotic-resistant bacteria. Monday's request would add resources for the Centers for Disease Control and Prevention, which has been at the forefront of the U.S. response to Ebola during the past year. Building on the $5.4 billion in emergency Ebola spending approved by Congress for several agencies last year, the budget includes funds for the CDC to give technical assistance to other countries to develop disease detection and response systems. The budget also includes more money to expand the CDC's efforts to curb the devastating effects of prescription drug overdoses, which have skyrocketed in the past decade largely because of powerful opioids. Obama's budget would fund the popular Children's Health Insurance Program – which covers 8 million kids and is set to expire later this year – through 2019 with an increase on tobacco taxes. It also overhauls Medicare's flawed system for paying physicians, following last week's announcement that the administration wants faster adoption of new payment models that reward quality of services over quantity. The budget continues to fund the administration's signature health-care law, which again faces a major Supreme Court challenge this year.
The president also wants to invest hundreds of millions of dollars in biomedical research, including in the search for new treatments tailored to the genetic makeup of individual patients. In addition, the budget would continue to fund efforts such as the BRAIN initiative, in which researchers are developing tools to offer insight into confounding diseases such as Alzheimer's."
http://www.washingtonpost.com/blogs/federal-eye/wp/2015/02/02/white-house-budget-hhs-includes-more-money-for-medical-research-food-safety-ebola/
White House proposes more money to fight outbreaks
http://thehill.com/policy/healthcare/231441-white-house-proposes-more-money-to-fight-outbreaks
Obama proposes creation of stand-alone U.S. food safety agency
http://uk.reuters.com/article/2015/02/02/us-obama-fda-breakup-idUKKBN0L62B320150202
DOJ budget seeks funds for police body cameras, immigration judges
"The Department is Justice (DOJ) is requesting $28.7 billion for its fiscal 2016 budget, including additional funds for immigration enforcement, police reforms and cybersecurity initiatives.  The request would be an increase of $1.3 billion from the DOJ's current budget. Police training will be a major focus of the Justice Department in the year ahead, as it looks to avoid more incidents like what happened in Ferguson, Mo., last year, where a police officer shot and killed an unarmed black man. The DOJ is requesting $97 million for police reforms that will expand training and promote the use of body cameras. Addressing the immigration case backlog will also be a top priority for the Justice Department, as it looks to push more than 30,000 unaccompanied children who crossed the border through the legal system. The DOJ's Office of Immigration Review is requesting $482 million to hire another 55 immigration judges to help reduce the backlog of cases and to provide legal representation to these unaccompanied children. This is an increase of 25 percent from the current year. Meanwhile, the Justice Department is requesting $200 million in cybersecurity funding aimed at helping law enforcement detect and deter cyberattacks."
http://thehill.com/regulation/administration/231477-police-reforms-immigration-highlight-doj-budget-request
White House budget: Justice Department would see a small funding increase
http://www.washingtonpost.com/blogs/federal-eye/wp/2015/02/02/white-house-budget-justice-department-would-see-a-small-funding-increase/
Obama wants $1 billion to curb Central American immigration
"President Barack Obama wants to spend $1 billion to help curb illegal immigration from three Central American countries, according to the president's budget request. The request was outlined in the president's $4 trillion budget request sent to Congress Monday. The administration first proposed financial aid to Honduras, El Salvador and Guatemala last year after more than 51,000 children from those countries were caught crossing the border alone. At the same time, more than 69,000 people traveling as families, mostly young mothers and children from Central America, were also apprehended at the Mexican border. The spike in children apprehended at the border caught the Obama administration off guard, despite years of increasing numbers of unaccompanied children found trying to sneak across the border. The situation strained resources within the Homeland Security and Health and Human Services departments, both of which are responsible for dealing with children caught crossing the border alone. Obama described the situation last spring and summer as a humanitarian crisis. The U.S. Agency for International Development, or USAID, will be responsible for providing Congress with a strategy "to address the key factors in the countries in Central America" where the child immigrants have fled, according to Obama's proposed State Department budget. The budget request said the money would be spent on helping improve border security and economic and social development and make improvements to law enforcement and judicial systems in those countries, among other things. Some of the money would also be used to support repatriation facilities to help process immigrants deported by the United States. The State Department budget request also includes $142 million to help Mexico bolster its southern border."
http://cnsnews.com/news/article/obama-wants-1-billion-curb-central-american-immigration
White House budget: Obama wants to boost IRS funding by 18 percent
"The White House budget would increase Internal Revenue Service spending by 18 percent, providing a significant boost for an agency that has seen its funding levels decline by more than 10 percent since 2010. President Obama's proposal calls for $12.9 billion for the IRS in fiscal 2016, compared to the $10.9 billion that Congress appropriated for the agency through fiscal 2015. It would provide more than $650 million for tax-enforcement activities and invest additional money in new digital services such as an online tax-filing status and online payment options. IRS Commissioner John Koskinen warned agency employees this month that he may need to shut down the organization for a few days this summer because of budget constraints, saying the spending package that Congress and Obama agreed to for fiscal 2015 may not be enough to make it through the year. The legislation reduced the IRS appropriations by $346 million compared to fiscal 2014."
http://www.washingtonpost.com/blogs/federal-eye/wp/2015/02/02/white-house-budget-obama-wants-to-boost-irs-funding-by-18-percent/
Obama seeks funding spike for the IRS
http://thehill.com/policy/finance/231434-obama-seeks-funding-spike-for-irs
Obama looks for 5 percent hike in education spending
"President Obama's education budget for fiscal 2016 seeks new funds to provide for students at both ends of the spectrum — early childhood and community college – as well as an increase in the money spent to educate low-income children and students with disabilities in grades K through 12. His administration also is seeking money to launch a new version of "Race to the Top" competitive grants, this time aimed at reinventing high school, though the budget request doesn't refer to it as "Race to the Top" — a sign of the controversy swirling around Obama's signature education initiative. The president is seeking $70.7 billion in discretionary funds for education, a 5 percent increase over the 2015 budget of $67.1 billion. But Republicans who control Congress seem unlikely to embrace much of an increase in spending on education. "We think this is a very realistic budget," Education Secretary Arne Duncan told reporters Monday. "It crosses political lines, we want to support students who haven't been born with all the advantages. …We want to reduce income inequality and we think the best way to do that is through education." Here are some highlights of the president's education spending plan:
— A proposal to make community college free, by offering federal matching grants to states that waive tuition and payments for eligible students. The federal government would cover about 75 percent of the average cost of community college, with states paying the rest. Students eligible for the program must maintain a 2.5 grade point average, show steady progress toward degree completion and their families can't earn more than $200,000 annually.
The program would apply to colleges that offer credit toward a four-year bachelor's degree or career-training programs in high-demand fields, such as nursing. The plan is estimated to cost $60 billion over 10 years…
–A $750 million increase for grants to states to develop and expand high-quality preschool programs for low-income 4-year-olds. The administration also wants more money for preschool and early intervention services for children with disabilities, expanding that budget to $907 million from $792 million. The budget seeks an additional $1.5 billion over current levels for Head Start, the early childhood education program run by the Department of Health and Human Services.
–The budget seeks a $1 billion increase from the current $14.4 billion for Title 1, which helps states educate low-income children in K-12.
–A request of $11.7 billion for the IDEA Grants to States program, an increase of $175 million from the current level, to help states and schools pay for special education and related services to students with disabilities.
–$773 million for English Language Acquisition grants, an increase of $36 million, to help states educate the growing number of English learners in public schools.
–$131 million for the Office for Civil Rights (OCR), an increase of $30.7 million, to hire an additional 200 full-time employees to help respond to complaints of discrimination and to ensure that schools, colleges and universities comply with civil rights laws.
–$1 billion in 2016, and a total of $5 billion over 5 years, for a new Teaching for Tomorrow program that would provide funds to states or school districts to transform their approach to recruiting, training, supporting, retaining, and advancing highly effective teachers throughout their careers.
–$125 million for a grant contest to "redesign" high school, with a special focus on schools that emphasize science, technology, engineering, and mathematics and attract girls and other students under-represented in those fields.
–The budget seeks $375 million for public charter schools, a $122 million increase over current levels. The money would be used to replicate and expand those charter schools and models that have significantly improved academic performance of low-income students
–$1 billion for American Indian schools next year, including millions of dollars to renovate crumbling buildings and connect remote classrooms via broadband Internet. That would be an increase of $150 million over current funding levels for the Bureau of Indian Education, which oversees nearly 200 schools serving more than 40,000 children across 23 states."
http://www.washingtonpost.com/local/education/obama-looks-for-5-percent-hike-in-education-spending/2015/02/02/30aa8f9e-ab29-11e4-abe8-e1ef60ca26de_story.html?wprss=rss_national
Obama's budget abandons Race to the Top
"In his Monday budget proposal, President Obama decided against reinstating funding for Race to the Top — which was was once a centerpiece of his education agenda. All of Obama's previous budgets, except his first, included funding for the program. Funding for Race to the Top was eliminated in a December congressional budget agreement without much fight by the administration. By not even proposing new funds for the program, Obama appears to have given up on convincing Congress to add more funding for Race to the Top. According to the Department of Education appendix of Obama's budget, Race to the Top received $428 million in 2014, was appropriated $248 million for 2015, and had no proposed funds for 2016. Race to the Top was established in the 2009 stimulus package as a way to reward states for adopting education reforms favored by the Obama administration. States were given a score determined by the administration, some of which was decided by subjective criteria. Race to the Top was criticized for increasing federal involvement in education. Some favored the program for the billions of dollars it would send to schools. States that put artificial caps on the number of private schools in their state were punished, under the scoring formula. The program led to new teaching evaluations, but the evaluations had some faults. In multiple states, the evaluations would rate an unbelievable 97 percent of teachers effective or better. At least one Florida county had 100 percent of teachers rated effective or better."
http://www.washingtonexaminer.com/obamas-budget-abandons-race-to-the-top/article/2559682?custom_click=rss
Obama Seeks Almost $100 Billion In Education Spending
http://dailycaller.com/2015/02/02/obama-seeks-almost-100-billion-in-education-spending/
Obama wants to expand failing Head Start program
"President Obama's fiscal year 2016 budget proposal includes an expansion of the Head Start program that aims to provide early childhood education for low-income families. "The Budget expands access to high-quality care for tens of thousands of additional infants and toddlers through Early Head Start-Child Care Partnerships, and provides over $1 billion in additional funding for Head Start to make sure children are served in full-day, full-year programs that research shows lead to better outcomes for children," according to a White House fact sheet of the budget. However, a 2012 study by the Department of Health and Human Services does not support the administration's claim that Head Start helps children. There were some initial benefits for participating children, but their gains were erased by the time the children reached third grade. Developmental domains, elementary school experiences, health and language development all failed to see widespread gains by the third grade. "In summary, there were initial positive impacts from having access to Head Start, but by the end of 3rd grade there were very few impacts found for either cohort in any of the four domains of cognitive, social-emotional, health and parenting practices," the study said. "The few impacts that were found did not show a clear pattern of favorable or unfavorable impacts for children." The program cost $8.6 billion in 2014. Obama's budget would hike tobacco taxes to provide $1.5 billion more per year."
http://www.washingtonexaminer.com/obama-wants-to-expand-failing-head-start-program/article/2559664?custom_click=rss
Obama Unchained
The budget promises a revenue increase of 11% for the political class.
http://www.wsj.com/articles/obama-unchained-1422924306?mod=rss_opinion_main
White House budget: Obama seeks 1.3 percent federal employee raise, sees troubling signs in workforce
"President Obama's budget proposal seeks to give federal employees a pay raise of 1.3 percent in January 2016 while also warning that years of budgetary austerity are starting to catch up with the government's ability to attract and retain high-quality employees. The budget, contained in a series of documents released Monday, also repeats recommendations to expand the health benefits program for federal employees and retirees that Congress has rejected several times in the past, while also repeating a more recent call to create a new entitlement to six weeks of paid parental leave for federal workers. "The 2016 Budget assumes a 1.3 per­cent pay increase in 2016 to help the Federal Government remain competitive in attracting and retaining a high-caliber workforce," one of the budget documents says. Federal employee unions and some Democratic members of Congress are pushing for a 3.8 percent increase, arguing that frozen salary rates in 2011-2013 and the 1 percent raises of 2014 and 2015 have hampered recruiting and retention and damaged federal employee morale…"
http://www.washingtonpost.com/blogs/federal-eye/wp/2015/02/02/white-house-budget-obama-seeks-1-3-percent-federal-employee-raise-sees-troubling-signs-in-workforce/
Obama budget calls for largest federal civilian workforce since Cold War
"The federal civilian workforce will reach its highest level since the end of the Cold War under the budget President Obama submitted to Congress on Monday, surging by more than 100,000 employees over the next two years as he tries to restock agencies he says have been decimated by GOP-led cuts. All told, Mr. Obama will have added more than 160,000 civilian workers to the executive branch since he took office, putting him on pace to top President George W. Bush for the biggest expansion in modern political history. When civilians at the Department of Defense are discounted, Mr. Obama is already the leader, with 124,000 jobs added in his first seven years. The Department of the Treasury — home to the embattled IRS — would see an additional 9,400 workers, or nearly a 10 percent increase, as Mr. Obama seeks to reconstitute a tax agency the GOP has marked for retribution in the wake of the tea party-targeting scandal. The VA's workforce would grow by even more — 11,600, according to figures submitted along with the budget — as Mr. Obama works to rebuild the department in the wake of last year's waitlist scandal. "The president has always shown a penchant for increasing the size of government and increasing the reach of government," said House Committee on the Budget Chairman Tom Price, Georgia Republican. "It's hard to have a government that isn't as regulatory and prescriptive as the president wants without having more people." Mr. Obama's budget would restore many of the personnel trims from sequestration, the across-the-board cuts he and Congress agreed to several years ago as a way of reducing the deficit. But Mr. Obama is now eager to reverse sequestration, saying the economy is expanding, so it's time to raise taxes and spend more on investments the country needs."
http://www.washingtontimes.com/news/2015/feb/2/obama-budget-calls-for-largest-federal-civilian-wo/?utm_source=RSS_Feed&utm_medium=RSS
White House budget: Agriculture funding targets climate change impact
http://www.washingtonpost.com/blogs/federal-eye/wp/2015/02/02/white-house-budget-agriculture-funding-targets-climate-change-impact/
White House budget: EPA would get boost to meet greenhouse gas standards
http://www.washingtonpost.com/blogs/federal-eye/wp/2015/02/02/white-house-budget-epa-would-get-boost-to-meet-greenhouse-gas-standards/
Obama budget boosts climate agenda
"WE ARE PREPARED TO DEFEND THIS BUDGET:" Energy Secretary Ernest Moniz summed it up best. President Obama dropped a 2016 budget proposal that gives a big boost to his climate change agenda despite the fact that he is now facing a hostile Republican-controlled Congress. But his Cabinet had his back on Monday, swearing to "defend" the proposal before Congress. Why the aggressive offense? Let's crunch the numbers:
– $8.6 billion for the EPA, which is $450 million above last year's approved budget.
– $4 billion for a new initiative called the Clean Power State Incentive Fund, which will reward states that go beyond the carbon pollution reduction targets set by the administration's regulation on existing power plants.
– $7.4 billion for clean energy technology programs to promote the growth of solar, wind and low-carbon fossil fusel across the U.S.
– $239 million for the Environmental Protection Agency to assist with its efforts to tackle climate change, $25 million of which will help states craft a strategy to meet targets set by the climate rule.
– $29.9 billion for the Energy Department, $2 billion more than Obama requested last year.
– $13.2 billion for the Interior Department, an increase of 8 percent, or $959.2 million, over what Congress gave it for 2015.
– $500 million for foreign climate aid — the United Nations Green Climate Fund — to help countries mitigate climate change impacts. The administration wants a total of $1.29 billion to help the international climate push, and eventually $3 billion specifically for the climate fund.
So, it should come as no surprise that the GOP and oil and gas industry is blasting the administration over the proposal.  "I will also do everything in my power to prevent $3 billion in taxpayer dollars from going to the Green Climate Fund, where the money will be spent by unelected U.N. bureaucrats to dictate U.S. policy and hinder developing countries' ability to aggressively address the economics of poverty," Sen. Jim Inhofe (R-Okla.) said on Monday."
http://thehill.com/policy/energy-environment/overnights/231521-overnight-energy-obama-hands-major-assist-to-climate
Obama 2016 Budget Includes $48 Billion In 'Green Energy' Subsidies
http://dailycaller.com/2015/02/02/obama-2016-budget-green-energy/
Budget includes $500M in foreign climate aid
http://thehill.com/policy/energy-environment/231438-obama-wants-500m-for-foreign-climate-aid
US Taxpayers To Subsidize India's Solar Energy Boom
"Get ready to foot the bill for India's electricity. The Obama administration has pledged billions of dollars to fund solar energy development to help India meet its goals to push green energy and fight global warming. The funding announcement comes despite Prime Minister Narendra Modi's rejection of a proposed global warming deal between the two countries. Modi rejected calls to peak India's carbon dioxide emissions by 2030, instead focusing on bringing power to the hundreds of millions of Indians that lack access to electricity. "We very much support India's ambitious goal for solar energy, and stand ready to speed this expansion with additional financing," Obama said during his visit to India. "We discussed our ambitious national efforts and goals to increase the use of clean and renewable energy," echoed Modi. "I asked him (Obama) to lead international efforts in making renewable energy more accessible and affordable to the world." U.S. agencies committed some $4 billion last week for solar energy companies to build up green energy in India. The U.S. Trade and Development Agency said it will leverage $2 billion in loans for solar energy along with $1 billion in lending from the U.S. Overseas Private Investment Corporation. The U.S. Export-Import Bank will also lend out $1 billion to subsidize India's solar development."
http://dailycaller.com/2015/02/02/taxpayers-india-solar/
Obama takes aim at billions in oil, gas, coal tax breaks
"President Obama is taking aim at roughly $50 billion in tax breaks for the oil, natural gas and coal industries. In his 2016 budget proposal, Obama called for a repeal of the industry tax breaks over a decade, a move the president has long-supported despite continued opposition.  Obama targets a deduction afforded companies for domestic manufacturing, expensed intangible drilling costs, and breaks for coal exploration and development costs, among other tax breaks in the budget.  The American Petroleum Institute railed against the proposal, claiming it would effectively implement a $95 billion energy tax hike on the oil and gas industry.  "The United States is now the number one producer of oil and natural gas in the world. Tax increases would jeopardize America's competitiveness as it would discourage future investment," said API CEO Jack Gerard. "We need policies that will encourage investment, and higher taxes are not the answer."
http://thehill.com/policy/energy-environment/231473-obama-takes-aim-at-billions-in-oil-gas-coal-tax-breaks
Obama's budget includes billions for coal states
"President Barack Obama's new budget proposal includes more than $3 billion worth of tax credits and other spending to help the Appalachian region recover from the job losses and economic impact of the declining coal industry. But the new Republican-controlled Congress appeared skeptical of the president's outreach to the heart of the nation's coal country, with Republican Senate Majority Leader Mitch McConnell announcing Monday that he would personally oversee the budget of Obama's Environmental Protection Agency… Obama's budget proposal released Monday would make up to $2 billion available in tax credits for technology that would reduce the carbon emissions of coal-fired power plants. Most of those credits, 70 percent, would be reserved for plants that produce at least 75 percent of their energy from burning coal. The largest chunk of new spending in Obama's budget proposal would be more than $1 billion to redevelop abandoned coal mines scattered throughout the hills of eastern Kentucky and other coal-producing regions. The money would go to states and tribes in $200 million increments over five years, based on factors like the unemployment rate and how many abandoned mines are available."
http://www.washingtontimes.com/news/2015/feb/2/obamas-budget-includes-billions-for-coal-states/?utm_source=RSS_Feed&utm_medium=RSS
Obama's Budget Doubles Down On Climate Fixes. Republicans Vow To Undo Them.
http://www.forbes.com/sites/tomzeller/2015/02/02/obamas-budget-doubles-down-on-climate-fixes-republicans-vow-to-undo-them/
Obama asks $50 million cut in Great Lakes restoration effort
"President Barack Obama's proposed budget for 2016 seeks what it calls a $50 million "modest reduction" in a multi-year program to clean up the Great Lakes. The president's spending plan released Monday requests $250 million for the Great Lakes Restoration Initiative, down from $300 million appropriated for this year. The program focuses on the lakes' most serious long-term ecological challenges such as invasive species, toxic pollution, degraded fish and wildlife habitat and runoff from farms and cities that causes toxic algae blooms. Obama created the program after taking office in 2009. About $1.9 billion has been spent on about 2,000 projects region-wide. U.S. Sen. Debbie Stabenow, D-Mich., said she was "extremely disappointed" at the proposed budget cut and said she favored an increase to $475 million in the coming fiscal year for the initiative. "With so many water quality challenges, we need to continue to invest in the health of our Great Lakes and waterways for years to come," Stabenow said in a statement. Todd Ambs, campaign director of the Ann Arbor-based Healing Our Waters-Great Lakes Coalition, said in a statement that the proposed cut is unacceptable. The president sought a $25 million reduction last year, but Congress kept the program at $300 million."
http://www.washingtontimes.com/news/2015/feb/2/obama-asks-50-million-cut-in-great-lakes-restorati/?utm_source=RSS_Feed&utm_medium=RSS
White House budget: Energy Department get get $2.5B increase
"The Obama budget asks for $29.9 billion for the Energy Department, which manages the nation's stockpile of nuclear weapons and materials in addition to fostering research and development of energy technologies. The request is a 9.2 percent, or $2.5 billion, increase over the current fiscal year. The biggest part of the department's proposed budget, $12.6 billion, would go to the department's National Nuclear Security Administration to maintain the nuclear stockpile, reduce threats of nuclear proliferation and nuclear terrorism, and bolster the capabilities of the nuclear Navy. Another $5.8 billion would go to cleaning up old Cold War-era nuclear sites, such as the 586-square mile Hanford facility the government used to produce plutonium for defense purposes. Hanford alone would get $2.328 billion, most of it for tank farms and a waste treatment plant designed to protect the Columbia River there. The administration asked for a $202 million increase for the protection of the Columbia River, but it trimmed its request for other related operations by $93 million. The total would also include money to repair damage from a fire and radiation leak that shut down the Waste Isolation Pilot Plant. The department would also get $5.34 billion to support its scientific research. The Energy Department operates the national laboratories, such as Sandia, Oak Ridge, Los Alamos and Lawrence Livermore, and $325 million, a 16 percent increase, for its Advanced Research Projects Agency, which has established hubs for research into new energy technologies. Another $2.72 billion would go to the department's programs for promoting energy efficiency, including standards for new appliances, and renewable energy technologies. The request represents a huge $809 million increase over the appropriated amount for the current fiscal year. The department would also get extra money for cyber-security, $44 million for a 10 megawatt pilot power plant for supercritical coal, $356 million for modernizing the electrical grid, and $244 million for research into sub-surface well bores and seismic techniques."
http://www.washingtonpost.com/blogs/federal-eye/wp/2015/02/02/white-house-budget-energy-department-get-get-2-5b-increase/
Obama budget ups VA spending by $9B
"President Obama's budget plan would give the Veterans Affairs Department an approximately $9 billion boost over this year's spending levels. The 2016 budget blueprint calls for $168.8 billion for the agency, an increase from $163.9 billion in 2015. The president wants $70.2 billion in discretionary funding for the department to pay for items like construction, medical care and research. The 2016 budget also would provide for $63.3 billion in advance appropriations for medical care in 2017, a 5.5 percent increase over 2016. The agency estimates it will treat 6.9 million patients in 2016 and 7.0 million patients in 2017. "VA has before it one of the greatest opportunities in its history to enhance care for Veterans and build a more efficient and effective system," VA Secretary Robert McDonald said in a statement. "We are listening to what veterans, Congress, employees, veterans service organizations, and other stakeholders are telling us." The former Procter & Gamble CEO said he wants the VA to be a "model agency that is held up as an example for other government agencies to follow with respect to customer experience, efficient and effective operations, and taxpayer stewardship." The increases come less than a year after a national scandal over medical wait times rocked the department, forcing then-VA chief Eric Shinseki to resign."
http://thehill.com/policy/defense/231482-obama-budget-ups-va-spending-by-9b
White House Budget: Over-strapped VA gets a proposed 7.8 percent budget boost
http://www.washingtonpost.com/blogs/federal-eye/wp/2015/02/02/white-house-budget-over-strapped-department-of-veterans-affairs-gets-a-proposed-7-8-percent-budget-boost/
Obama wants to strip funding from veterans' medical choice program
"President Obama's 2016 budget blueprint proposes rolling back a program that gives veterans the right to receive faster care outside of the long waitlists at the troubled Veterans Affairs medical system. Obama signed the Veterans Choice Program into law in August following months of partisan wrangling on Capitol Hill that finally led to a compromise measure to overhaul the agency. The Veterans Choice Program was a key GOP provision in the deal. Authored by Sen. John McCain, R-Ariz., the measure provides "choice" cards to veterans that can be used to obtain medical care at designated facilities outside of the VA system. But Obama announced Monday he'll send a legislative proposal to Congress that would allow the VA to raid the program's funding, now set at $10 billion. Obama, in his fiscal 2016 spending blueprint, said the money is needed "to support essential investments in VA system priorities in a fiscally responsible, budget-neutral manner."
http://www.washingtonexaminer.com/obama-wants-to-strip-funding-from-veterans-medical-choice-program/article/2559681?custom_click=rss
Pentagon budget would jump under president's plan
http://www.usatoday.com/story/news/politics/2015/02/02/pentagon-budget/22741753/
White House budget: Boost for defense with cost-control caveat
http://www.washingtonpost.com/blogs/federal-eye/wp/2015/02/02/white-house-budget-boost-for-defense-with-cost-control-caveat/
Obama's Defense Budget: Nothing But Disappointment For Servicemembers
http://dailycaller.com/2015/02/02/obamas-defense-budget-nothing-but-disappointment-for-servicemembers/
U.S. Diplomatic Spending to Focus on Islamic State, Embassy Security
Obama Seeks $50.3 Billion for State Department and U.S. Agency for International Development
http://www.wsj.com/articles/u-s-diplomatic-spending-to-focus-on-islamic-state-embassy-security-1422903490
White House budget: Homeland Security agenda includes airport security and plugging gaps
http://www.washingtonpost.com/blogs/federal-eye/wp/2015/02/02/white-house-budget-homeland-agenda-includes-airport-security-and-plugging-gaps/
Obama seeks more funds for Wall Street watchdogs
"President Obama's $4 trillion government-funding proposal for fiscal year 2016 could hit Wall Street hard. Several years removed from the financial crisis, Wall Street reform will continue to be a top priority for the Obama administration in the coming years. The new Republican majority in Congress is determined to push back against key provisions of the Dodd-Frank financial reform laws. But the White House threatened to "fight attempts to roll back Wall Street reform" in its budget proposal Monday. The Obama administration is calling for major funding increases for two federal agencies that are most responsible for implementing Dodd-Frank.  The Securities and Exchange Commission is requesting a $1.7 billion budget, which would be an increase of 15 percent from the current year. Meanwhile, the Commodity Futures Trading Commission (CFTC) is requesting $322 million — an even steeper 29 percent increase."
http://thehill.com/regulation/overnights/231500-overnight-regulation-budget-seeks-more-funds-for-wall-street-watchdogs
Obama calls for more money for financial regulators
http://www.washingtonexaminer.com/obama-calls-for-more-money-for-financial-regulators/article/2559668?custom_click=rss
Budget sharpens focus on regulating Wall Street
http://thehill.com/policy/finance/231440-obama-pushes-budget-boosts-for-wall-street-watchdogs
Obama proposes $478B transportation bill
"President Obama is proposing legislation that would spend $478 billion over the next six years to boost the nation's infrastructure. Lawmakers have been discussing ways to pay for widespread improvements, including the possibility of increasing the 18.4 cents per gallon federal gas tax, to help fund new construction projects. The White House said Monday that Obama's transportation proposal could be paid for with money generated by a one-time tax holiday for companies who have investments overseas. The proposal, known as "repatriation," would allow companies to bring back earnings to the United States at a 14 percent tax rate, generating an estimated $238 billion in revenue for the government that could be used to pay for infrastructure improvements, officials said. The White House said Obama's plan would keep the Department of Transportation's Highway Trust Fund, which is currently schedule to run out of money in May, solvent for the next six years without asking drivers to pay more at the pump."
http://thehill.com/policy/transportation/231448-obama-proposes-478b-transportation-bill
Obama budget would fund public works program with tax on overseas profits
http://www.washingtonpost.com/business/economy/obama-budget-targets-public-works-corporate-tax-revisions-pay-raises/2015/02/01/0f734e90-aa4f-11e4-ad71-7b9eba0f87d6_story.html?wprss=rss_homepage
Pipeline coordinator's office in budget, but still closing
"President Barack Obama has proposed $1 million in funding and a change in scope for the office of federal coordinator of Alaska natural gas projects. But the proposal, for the budget year starting Oct. 1, doesn't change plans for the office to close around the end of this month, federal coordinator Larry Persily said Monday. The office wasn't included in a budget bill passed by Congress in December, and Persily said that without funding for the current year, the office has no choice but to close. The office is giving away furniture and equipment to other federal agencies in Alaska and will preserve its records at the National Archives, he said by email. The office's digital library of gas-line project documents going back 40 years will be maintained at the Alaska Resources Library and Information Services, Persily said. Persily plans to resign after the office closes. If Congress restores the agency, a new federal coordinator would have to be appointed by the president, subject to Senate confirmation, he said."
http://www.washingtontimes.com/news/2015/feb/2/pipeline-coordinators-office-in-obama-budget-still/?utm_source=RSS_Feed&utm_medium=RSS
Obama's Budget on Cybersecurity, Digital Service Teams and Commercial Crew
"Here's a look at some of the Obama administration's fiscal 2016 budget proposal to Congress on the issues of cybersecurity, digital service teams and NASA's commercial crew program: CQ Roll Call's Shawn Zeller reports that President Obama's budget request on Monday "raises the ante" in protecting government, business and consumers from cyberattacks. He reports (subscription): "The administration pledges $14 billion — $1 billion more than the current year — toward securing government computers, working with the private sector to protect its technological infrastructure and conducting more research on how to stop hackers from stealing information." The budget also proposed $105 million to scale up the approach of the U.S. Digital Services and create  digital service teams in 25 agencies. The NASA budget proposed a very small increase for the overall agency, but a big boost for its commercial crew program. The agency proposed $1.2 billion for the commercial crew program, which would be $439 million, or 55 percent, more than the fiscal 2015 level. In September, NASA announced contracts for Boeing and SpaceX to complete development of systems to ferry astronauts to the International Space Station. After certification, the companies will conduct between two and six crewed missions to the space station. NASA has been relying on the Russia Soyuz vehicle to ferry astronauts to the International Space Station and the agency has been trying to aid development of U.S. private companies' capabilities to transport the agency's astronauts to the space station instead. NASA Chief Financial Officer David Radzanowski told reporters on Monday that the funding level requested for commercial crew reflects contracts with those companies and milestones laid out in them. If the companies achieve them, then NASA would need $1.2 billion, he said."
http://blogs.rollcall.com/technocrat/obamas-budget-on-cybersecurity-digital-service-teams-and-commercial-crew/?dcz=
Obama budget dedicates $14B to cybersecurity
http://www.washingtontimes.com/news/2015/feb/2/obama-budget-dedicates-14b-to-cybersecurity/?utm_source=RSS_Feed&utm_medium=RSS
White House budget proposal would keep NASA in Alabama stable in 2016
http://www.al.com/news/huntsville/index.ssf/2015/02/white_house_budget_proposal_wo.html
Charleston Corps district gets almost $30M in Obama budget
"The Charleston District of the Army Corps of Engineers would receive almost $30 million for civil works projects under President Barack Obama's proposed budget. That includes, among other projects, $17 million to maintain the Charleston Harbor shipping channel and almost $3 million for operations at dredge disposal sites."
http://www.washingtontimes.com/news/2015/feb/2/charleston-corps-district-gets-almost-30m-in-obama/?utm_source=RSS_Feed&utm_medium=RSS
Obama wants $42M to deepen Savannah harbor
http://www.washingtontimes.com/news/2015/feb/2/obama-2016-budget-seeks-21m-to-deepen-savannah-har/?utm_source=RSS_Feed&utm_medium=RSS
Obama budget ignores reality of Social Security
"President Obama's budget released Monday proposes using revenue from the trust fund that's supposed to be dedicated to paying Social Security retirement benefits to shore up a separate trust fund for those with disabilities that's on the verge of depletion. But doing so would just delay much-needed reform of the program. "To address reserve depletion of the Social Security Disability Insurance (DI) Trust Fund, the Budget proposes to reallocate existing payroll tax collections between the Old-Age and Survivors Insurance (OASI) and DI trust funds while a longer-term solution to overall Social Security solvency is developed with the Congress," the budget read. Such a reallocation last occurred in 1995, with the same hope that a long-term solution would follow close behind. After 20 years, long-term reform is yet to come."
http://www.washingtonexaminer.com/obama-budget-ignores-reality-of-social-security/article/2559677?custom_click=rss
Reid praises Obama budget for excluding Yucca funding
http://www.washingtonexaminer.com/reid-praises-obama-budget-for-excluding-yucca-funding/article/2559675?custom_click=rss
Obama budget includes $2T in tax hikes
"President Obama has packed more than 20 new tax increases into his proposed 2016 budget, which Republicans roundly blasted Monday as a tax-and-spend agenda that won't get their support.  Together, the tax increases total more than $2 trillion over the next decade. The president plans to use much of that to fund new middle-class tax cuts, as well as ambitious spending programs for highway construction, education benefits and more. The biggest money-maker for the federal government would be a change allowing top earners to take tax deductions at the 28 percent rate, even if their income is taxed at the top 39.6 percent rate. This is projected to bring in $603.2 billion in revenue over the next 10 years. In addition, top earners would see an increase in capital gains rates — to 28 percent, up from the current 24.2 percent rate. The change would raise nearly $208 billion. Some of the biggest tax hikes in the budget also include a 14 percent, one-time tax on previously untaxed foreign income (raising $268.1 billion); a 19 percent minimum tax on foreign income (raising $206 billion); and a fraction-of-a-percent fee on the 100 financial firms with assets of over $50 billion (raising $111.8 billion). The budget plan, while gearing tax hikes toward the wealthy and tax benefits toward the middle class, wouldn't exclusively hit the top tier. It would also hit smokers of all kinds, who under the president's plan would see the per-pack tax rise from $1.01 to $1.95, bringing in an additional $95 billion in revenue. In a message accompanying the massive budget books, Obama said his proposals are "practical, not partisan." But even before the books were delivered, Republicans found plenty to criticize."
http://www.foxnews.com/politics/2015/02/02/obama-budget-includes-2t-in-tax-hikes/?intcmp=latestnews
Obama's budget proposal adds $1.5 trillion in new taxes and fees
http://nypost.com/2015/02/02/obamas-budget-proposal-adds-1-5-trillion-in-new-taxes-and-fees/
Obama proposes $4T budget with tax hikes on the wealthy
http://thehill.com/policy/finance/231432-obama-proposes-4t-budget-with-tax-hikes-on-the-rich
Obama's Got A Clever New Way To Take EVEN MORE Of Your Money
The government already taxes death at a rate of up to 40 percent. But under the guise of "closing a trustfund loophole," Obama wants to force some taxpayers to fork over nearly 60 percent of their inheritance to the federal government. His plan would impose a new capital gains tax at the time of death based on how much an inheritance has grown in value since it was purchased. So if John Deer bought land for $10 million that's worth $50 million when Sally inherits it, she would owe a capital gains tax on that added $40 million. The new capital gains tax, which Obama would hike up to 28 percent, plus the current death tax would amount to an effective death tax of 60 percent for some taxpayers. Under current law, the feds would charge Sally $17 million for inheriting the land. But under Obama's proposal, the feds would charge her twice for inheriting the land and collect almost $30 million, leaving Sally with about 40 percent of her inheritance. Heirs often have to sell some or all of the family business or farm to pay the current death tax, because they don't have the cash on hand to pay the tax. "For this administration, taking 40 percent of the family farm isn't enough," Palmer Schoening, chairman of the Family Business Coalition, told The Daily Caller News Foundation. "The President's budget makes Uncle Sam, who isn't even a blood relative, the first claimant in line for 60 percent of the family business at death." "Our family business owners invest every penny they make back into expanding their business and hiring more workers," he added. "They do not have the cash laying around to pay 60 percent of their total life's savings to the government when they die." Obama argues his proposed tax would almost exclusively affect the top 1 percent, since he would allow small businesses to wait until the inheritance is sold to pay the tax, and in other cases to spread the payment over 15 years. And between $200,000 and $500,000 would be excluded from the new tax. The capital gains rate hike and the new tax would save the government more than $200 billion over the next 10 years, according to Obama's budget, and pay for the bulk of the tax breaks he wants to give to the working class. It's only fair, he says, since the loophole lets people escape the capital gains tax they would otherwise pay if they sold the assets. Investors should not be allowed to "disappear" their growing wealth for tax purposes by holding it until they die."
http://dailycaller.com/2015/02/02/sneaky-obama-hes-got-a-plan-to-up-the-death-tax/
Obama Budget Has Major Capital Gains Tax Hike
http://dailycaller.com/2015/02/02/obama-budget-has-major-capital-gains-tax-hike/
Obama Says His Corporate Tax Plan Is Based On GOP Ideas
"The president's budget, released Monday, calls for "a $478 billion, six-year surface transportation reauthorization proposal paid for with transition revenue from pro-growth business tax reform." Specifically, the president is asking Congress to impose a 14 percent tax on existing corporate overseas earnings that would require companies to "pay U.S. tax right now on the $2 trillion they already have overseas, rather than being able to delay paying any U.S. tax indefinitely." Future overseas corporate profits would be taxed at 19 percent, but firms could avoid the tax altogether by reinvesting those earnings in the U.S., the administration claims. In addition, the proposal would reduce the statutory corporate tax rate from 35 percent to 28 percent, with manufacturing concerns taxed at 25 percent. At a press briefing with senior administration officials on Monday, Office of Management and Budget director Shaun Donovan claimed that the president's proposal is "similar to a proposal included in the Camp plan," a reference to the Tax Reform Act of 2014 proposed last February by former Republican Rep. Dave Camp. "Congress may not lead [on this issue]," Donovan said, but by adopting a past Republican proposal, the White House hopes that, "they might end up following." While it is true that Camp's plan called for a "toll" on accumulated foreign earnings, as well as reducing the corporate tax rate to 25 percent, that is where the similarities end.  According to a Tax Foundation analysis, the Camp plan would have taxed accumulated foreign earnings at a rate of 8.75 percent—considerably lower than the 14 percent rate envisioned by Obama—but would then have switched to a territorial tax system for future foreign earnings, which would "exempt from domestic corporate taxation 95 percent of all active foreign income."
http://dailycaller.com/2015/02/02/obama-says-his-corporate-tax-plan-is-based-on-gop-ideas/
Obama Plays Repatriate Games With U.S. Businesses
"The big "pro-growth" initiative in President Obama's 2016 budget on Monday starts by hiking corporate tax revenues by 12% over five years, a move that critics say would make the tax system even less competitive. The $268 billion in added revenue would supercharge the fading Highway Trust Fund without a gas tax hike and allow for $478 billion in transportation spending over six years. The tax hike would target the foreign operations of U.S. multinationals and, thus, supposedly make it pain-free for U.S. workers. It would come from imposing a one-time 14% tax on $2.1 trillion in accumulated foreign-earned profits of U.S. companies that have never been taxed by the IRS. Apple (NASDAQ:AAPL) holds $158 billion overseas, out of a total $178 billion cash holdings. But analysts see several problems with what amounts to a retroactive rule change: These overseas profits accumulated over years aren't just sitting in a bank, but have been re-invested in operations. To the extent that the tax hike curbs corporate cash accumulation, it will hit stock prices and curb dividends, says University of Maryland business professor Peter Morici. From Bad To Worse? – The bigger issue is that instead of fixing what is widely agreed to be an uncompetitive corporate tax system, the Obama administration would make it even harder for U.S. firms, analysts say. Business Roundtable President John Engler blasted the "proposed steep tax increases on businesses that will negatively impact their competitiveness — especially those businesses that compete in the global marketplace." Major U.S. trading partners tax profits only where they are earned. But America taxes foreign earnings, only when U.S. companies bring the cash home. Those profits are then taxed at the 35% U.S. corporate tax rate, adjusted for taxes the companies paid in the country where they were earned. This system and rate encourages U.S. companies to leave such profits overseas. No. 1 In Taxes – Because the U.S. headline rate is so much higher than in other industrialized nations, corporate tax reform never has been far from the top of the political agenda. If anything, its importance has grown as U.S. trading partners have cut their corporate tax rates. Businesses, backed by Republican policy leaders, have pushed to make U.S. rules consistent with other major economies. But the White House plan also would impose a permanent 19% minimum tax on all foreign-earned profits — without deducting taxes paid overseas. "U.S. foreign subsidiaries suck exports out of the U.S." that go into finished goods overseas, says Chris Edwards, Cato Institute's director of tax policy studies. Thus, by making the foreign operations of U.S. multinationals less competitive, American workers will also take a hit, he says. While the White House's approach signals scant hope for comprehensive corporate tax reform, it's not just the Obama administration that's eyeing overseas profits as a way of filling a hole in the Highway Trust Fund. Some bipartisan talks in Congress mulled a one-time 8.75% tax on foreign earnings, before the White House upped the ante. In 2005, Congress passed a repatriation holiday, temporarily allowing companies to return overseas profits and pay just a 5% rate. That spurred companies to bring back $312 billion, yielding $16 billion in tax revenue…"
http://news.investors.com/020215-737548-obama-budget-imposes-retroactive-tax-foreign-earnings.htm?ven=rss&utm_source=feedburner&utm_medium=feed&utm_campaign=Feed:%20PoliticRss%20(Politic%20RSS)
Obama's Budget Fumbles
U.S. companies are already at a competitive disadvantage, and Obama would make it worse.
http://www.nationalreview.com/article/397734/obamas-budget-fumbles-chris-edwards
Obama's Budget: Tax grandma to fund the AFL-CIO?
"Posturing as champion of needed public investments and fairness, President Obama wants new taxes on the overseas earnings of American businesses. That would kill jobs and punish retired Americans. Although special deals permit some corporations to pay low taxes, most pay a heavy burden. The estimated effective U.S. corporate tax rate is about 27 percent, and well above the 20 percent imposed by other industrialized countries. The United States is virtually alone by taxing the overseas profits of its multinationals when those are repatriated. This has encouraged U.S. firms to invest nearly $2.1 trillion of their earnings abroad, instead of bringing some of that money home to create jobs in America. Now the president wants an immediate 14 percent tax levy on those assets to raise about $500 billion and to impose a 19 percent tax on future earnings to finance infrastructure investments. Much of the $2.1 trillion in non-repatriated corporate overseas profits is not parked in foreign bank accounts. Rather, it is already invested by firms like GE and Procter and Gamble in countries where cost considerations, trade barriers and government-managed exchange rates require American companies to produce locally to sell in those markets. Those investments cannot be readily liquidated to pony up $500 billion in new taxes. Instead, CEOs would siphon off cash needed for new projects here in the United States, and the new levies would severely damage the finances of firms like General Motors and Microsoft. All this would curtail R&D and new product rollouts needed to maintain the jobs Americans already have — never mind destroying prospects for adding millions of new jobs. Local politicians love infrastructure spending — and remember members of Congress are elected by local constituencies — because it permits them to throw big contracts to construction and engineering companies and labor unions that provide dollars and foot soldiers for their campaigns.   Getting more dollars for roads, bridges and rail without increasing the 18.4 cents per gallon federal gas tax would surely appeal to members on both sides of the aisle — but it would not solve some basic problems. Americans, and particularly Millennials, are moving back to central cities, but bending to powerful construction and homebuilder lobbies, state and local governments channel too much of the federal infrastructure subsidies they receive into new roads to ever more distant suburbs, rather than addressing urban needs. The "prevailing wage" provision of the Davis-Bacon Act generally requires excessively-high union wages and cumbersome work rules on federally assisted projects. That greatly increases costs, reduces the number of projects funded and stifles growth and jobs creation…"
http://www.foxnews.com/opinion/2015/02/02/obamas-budget-tax-grandma-to-fund-afl-cio/
Obama Budget Creates Second Death Tax
http://www.atr.org/obama-budget-creates-second-death-tax
Obama's Taxed Himself into a Corner
Absent serious entitlement reform, Democrats will have no choice but to raise taxes on the middle class.
http://www.nationalreview.com/article/397749/obamas-taxed-himself-corner-michael-barone
Taxes Unlimited
The Terminator is out there. And he absolutely will not stop, ever.
"President Obama's budget is remarkable in many ways (see above), but no more than in its obsession with higher taxes. The guy won't give up. He's the Terminator of tax collection, and not in a good way. Two years ago the President used his leverage from expiring tax-cut provisions to impose the largest tax increase in U.S. history. But already he's back for more, proposing no less than another $1.44 trillion tax increase over a decade starting in 2016. In case you're an insomniac, we recommend the document released Monday…"
http://www.wsj.com/articles/taxes-unlimited-1422924520?mod=rss_opinion_main
Barack Obama targets tax break for college football tickets
http://www.politico.com/story/2015/02/college-football-tickets-tax-break-114843.html
Obama's budget would legalize pot in DC
http://thehill.com/regulation/administration/231505-obamas-budget-opens-door-for-marijuana-legalization
Budget aims to boost manufacturing, consolidate trade agencies
http://thehill.com/policy/finance/231466-budget-aims-to-boost-manufacturing-consolidate-trade-agencies
Obama wants weather agency moved to Interior
"President Obama wants to move the agency that studies the atmosphere and oceans to the Interior Department. Under Obama's budget request released Monday for the 2016 fiscal year, the National Oceanic and Atmospheric Administration (NOAA), whose responsibilities include weather forecasting and studying the climate, would move out of the Commerce Department, where it has been housed since it was created in 1970. The White House said the move is part of a greater effort to better focus the Commerce Department on business and trade functions, the Small Business Administration and the Office of the U.S. Trade Representative. Obama proposed the move "to strengthen the new department's focus on business and economic growth," the White House said in its proposed budget that it sent to Congress. Putting the $3.4 billion NOAA would also result in "strengthening stewardship and conservation efforts and enhancing scientific resources," it said."
http://thehill.com/policy/energy-environment/231461-obama-wants-weather-agency-moved-to-interior
There's At Least One Good Idea in Obama's Budget: Attacking Occupational Licensing
"Here's one potentially encouraging idea, from the president's budget: Reducing Unnecessary Occupational Licensing Requirements. The Budget seeks to reduce occupational licensing barriers that keep people from doing the jobs they have the skills to do by putting in place unnecessary training and high fees. The Budget proposes a $15 million increase for grants to States and partnerships of States for the purpose of identifying, exploring, and addressing areas where occupational licensing requirements create an unnecessary barrier to labor market entry or labor mobility and where interstate portability of licenses can support economic growth and improve economic opportunity, particularly for dislocated workers, transitioning service members, veterans, and military spouses. In other words, the administration understands how destructive occupational licensing laws are — that's great news. Licensing laws have transformed from an arguably reasonable way to protect consumers into powerful tool to limit innovation, competition, and upward mobility. They've grown dramatically: In the 1950s, one out of every 20 workers was required to obtain a government license; today, an astounding one out of every three U.S. workers needs government permission to work. As I have said in the past, many of the licensed occupations have traditionally provided low-income Americans with a path to self-sufficiency and upward mobility. By erecting barriers to entry to these occupations, we erect barriers to entry to the American dream. Two charts from the Institute for Justice show how burdensome these regulations can be. The think tank did the first holistic look at the burdens and breadth of licensing laws that target 102 low- to moderate-income occupations in all 50 states and the District of Columbia."
http://www.nationalreview.com/corner/397435/theres-least-one-good-idea-obamas-budget-attacking-occupational-licensing-veronique-de
Can Cutting Red Tape Generate $200B For Low-Income Families?
"With partisanship de rigueur in Washington, rare moments of compromise are refreshing. One area ripe for bi-partisan reform is occupational licensing. President Obama's proposed budget reportedly includes $15 million for states to examine rules governing business formation and certification. Though a substantial expenditure of taxpayer money, this might generate a return on investment of some $203 billion in economic activity, according to a new Brookings Institution study by University of Minnesota economist Morris Kleiner. Kleiner's research also shows that carefully trimming occupational licensing mandates does not adversely impact quality or safety. And the most likely beneficiaries are low-income families. However, most occupational licensing occurs at the state and local levels. The $15 million is meant to help states run cost-benefit analysis for excising needless and harmful rules. It could also help states coordinate on license portability for citizens who move to a new area. "This is a big issue, it's growing, it's grown dramatically as a result of the move from the manufacturing to the service economy," Kleiner said in an interview. "Occupational licensing is a way of restricting entry. Consumers lose and also innovation loses. The group that gains the most are relatively high-income individuals … It's a reallocation of resources from the bottom to the top." Some lawmakers, like Rep. Paul Ryan, R-Wisc., have advocated for occupational licensing reform; Ryan included it in his anti-poverty plan released last summer. Poor families are hardest hit by mindless licensure since they're least likely to overcome regulatory hurdles to open shop and hire workers. Lower-income consumers are most likely to get priced out of purchasing goods and services, further constricting economic growth. Licensing requirements inflate the cost of wages by 18 percent, according to earlier analysis by Kleiner and Alan Krueger."
http://www.forbes.com/sites/carriesheffield/2015/02/02/can-cutting-red-tape-generate-200b-for-low-income-families/
Obama Budget Would Prohibit Backdoor Roth IRAs
"The rich want Roth IRAs like everybody else, but President Barack Obama's just released FY 2016 budget proposes ending the popular strategy known as a backdoor Roth. It's one of 10 revenue raisers listed under "Loophole closers" – totally separate from grabs from the rich like restoring the estate tax to a $3.5 million exemption, not indexed for inflation, and bumping the top capital gains rate to 28%. The 10 loophole closers would bring in $143 billion over 10 years; killing the backdoor Roth Individual Retirement Account would bring in $385 million, according to revenue estimates. One unintended consequence of trying to kill off backdoor Roths is that the Administration has in effect given a tacit validation to the strategy, says IRA expert and CPA Ed Slott. "It seems to me they're saying that was a good workaround, but we don't want you to do it anymore," he says. Here's the deal. You can only contribute directly to a Roth IRA if your modified adjusted gross income is under a specified limit, indexed for inflation. In 2015, the income phase-out range for taxpayers making contributions to a Roth IRA is $183,000 to $193,000 for married couples filing jointly, up from $181,000 to $191,000 in 2014.  For singles and heads of household, the income phase-out range is $116,000 to $131,000, up from $114,000 to $129,000. So how do you get a Roth if you earn too much? You can open a nondeductible IRA (that's a regular, traditional IRA, just you don't get the income tax deduction) and convert it to a Roth IRA–as Congress lifted any income restrictions for Roth IRA conversions back in 2010. You can contribute $5,500 a year (plus an additional $1,000 catch-up if you're 50 or older). To learn more about this strategy, see How A High-Earner Couple Got A Roth IRA And You Can Too."
http://www.forbes.com/sites/ashleaebeling/2015/02/02/obama-budget-would-prohibit-backdoor-roth-iras/
The President's Budget: More Spending Now, and More Spending in the Future
"…The president hopes to add another $2.1 trillion to the federal government's annual budget by 2025, meaning we'll be spending about $6.2 trillion a year. That's a whole lot of money — thankfully, long-term budget projections rarely pan out, so let's look at the short term. The next year's deficit is $583 billion, up $100 billion from FY2014. The plan is to cut it down to $474 billion the following year and to achieve a cumulative deficit reduction of $5.8 trillion over ten years. Right. With a budget that increases spending and raise taxes on productive people, this is remarkably hard to believe. The previous justification for more spending was the weak economy. Yet the economy has fared relatively better since the (unintended) implementation of modest budget controls. The president's latest call for turning on the federal spigot is based on the premise that more federal spending is needed to boost the middle class – the same middle class that has struggled despite an orgy of debt-financed spending…"
http://www.nationalreview.com/corner/397729/presidents-budget-more-spending-now-and-more-spending-future-veronique-de-rugy
Van Hollen: 'Common ground' possible between Obama, GOP on budget
"The top Democrat on the House Budget Committee says he believes Republicans will find at least a few things they like in President Obama's fiscal 2016 budget plan, particularly items relating to infrastructure and defense spending. "There are a couple of things where I hope we can find common ground," Rep. Chris Van Hollen told CNBC on Monday. The Maryland Democrat said there is "some overlap" between a House GOP plan and the president's proposal for a one-time tax increase on profits made by U.S. companies overseas. The expected $238 billion raised would be used to fund repairs and improvements to roads, bridges, transit systems and freight networks at part of an overall $478 billion package to replenish the dwindling federal Highway Trust Fund. Van Hollen said the tax increase is similar to a plan floated last year by Rep. Dave Camp when the Michigan Republican was chairman of the House Ways and Means Committee."
http://www.washingtonexaminer.com/van-hollen-common-ground-possible-between-obama-gop-on-budget/article/2559667?custom_click=rss
MSNBC's Ronan Farrow Compares Obama's Budget To Oprah's Car Giveaway
"MSNBC host Ronan Farrow said on his show Ronan Farrow Daily Monday afternoon that the money to be handed out in President Obama's 2015 budget proposal reminded him of Oprah Winfrey's famous "you get a car! Everybody gets a car!" giveaway.
RONAN FARROW, MSNBC: The president announced a nearly $4 trillion budget proposal for 2015, with increased spending for Homeland Security and Defense, education, and infrastructure, especially tech infrastructure.  Basically, "you get the money and you get the money, you all get the money!" Just like a certain Chicago-based talk show host."
http://www.realclearpolitics.com/video/2015/02/02/msnbcs_ronan_farrow_compares_obamas_budget_to_oprahs_car_giveaway.html
Barack Obama's 'have-it-all' budget
The president says his $4 trillion budget raises spending without increasing the deficit.
http://www.politico.com/story/2015/02/barack-obama-budget-114822.html
Obama proposes $3.99 trillion budget, draws scorn from Republicans
"President Barack Obama on Monday proposed a $3.99 trillion budget that drew scorn from Republicans and set up battles over tax reform, infrastructure spending, and the quest to prove which party best represents the middle class. In his fiscal year 2016 budget blueprint, a political document that must be approved by Congress to take effect, Obama proposed a series of programs to help middle-income Americans that he would pay for with higher taxes on corporations and wealthy individuals. He also sought to show that the United States could increase spending in a fiscally responsible way. The budget foresees a $474 billion deficit, which is 2.5 percent of U.S. gross domestic product, a level economists view as sustainable. Obama's budget fleshes out proposals from his State of the Union address last month and helps highlight Democratic priorities for the last two years of his presidency and the beginning of the 2016 presidential campaign. "I know there are Republicans who disagree with my approach. And I've said this before: If they have other ideas for how we can keep America safe, grow our economy, while helping middle-class families feel some sense of economic security, I welcome their ideas," Obama said. "But their numbers have to add up. And what we can't do is play politics with folks' economic security, or with our national security."
http://www.reuters.com/article/2015/02/02/us-usa-budget-idUSKBN0L60XN20150202
Republicans give Obama budget scathing reviews
"…Speaker John Boehner (R-Ohio) was among many who criticized Obama for not offering a balanced budget, and contrasted the president's proposal with GOP priorities. "It may be Groundhog Day, but the American people can't afford a repeat of the same old top-down policies of the past," Boehner said. "While the president budget's is about the past, our budget will be about the future. We will address our government's spending problem and protect our national security. Our budget will balance, and it will help promote job creation and higher wages, not more government bureaucracy."  The budget asks Congress to bust spending ceilings in the next fiscal year by raising discretionary spending by $74 billion. If the blueprint were enacted by Congress, the White House said the deficit would fall to $474 billion, 2.5 percent of gross domestic product (GDP) by the end of fiscal 2016, and that the debt, as a share of the economy, would decline over the next 10 years. In Obama's State of the Union address last month, Senate Majority Leader Mitch McConnell (R-Ky.) recalled the president promised to introduce a budget that would contain "practical, not partisan" ideas. "Unfortunately, what we saw this morning was another top-down, backward-looking document that caters to powerful political bosses on the left and never balances — ever," he said. While administration officials cast the plan as a way to benefit the middle class by raising taxes on the wealthy and large financial institutions, GOP lawmakers said the proposals aren't a solution to helping that same demographic. The request "serves as a punch to the gut of hard-working taxpayers who are still struggling from stagnant wages and higher costs caused by this failed, Washington-knows-best agenda," said Rep. Steve Scalise (R-La.), the House majority whip. House Appropriations Committee Chairman Hal Rogers (R-Ky.) blasted the spending increases, arguing that the president was asking for billions "without any realistic way of paying for it." Still, the budget serves as a guide for the appropriations panels when determining how much money to allot agencies each year. Roger said his committee would be examining Obama's requests closely. "As always, despite the President's huge wish-list of additional spending, the Appropriations Committee will take a very close look at the President's request, conduct vigorous oversight over federal agencies, and go line-by-line to make decisions that are justified and that use each and every tax dollar wisely and appropriately."
http://thehill.com/policy/finance/231476-gop-blasts-tax-spending-increases-in-obamas-budget
Republicans: Obama budget 'laughable'
The GOP also couldn't resist making multiple references to 'Groundhog Day'
http://www.politico.com/story/2015/02/republicans-obama-2015-budget-response-114832.html
Obama budget seeks to spread the wealth; GOP calls it a pipe dream
http://www.latimes.com/nation/la-na-obama-homeland-security-20150202-story.html#page=1
GOP: President's plan 'nonstarter with Congress'
"Republicans confirmed Monday that President Obama's $4 trillion budget will never be considered in GOP-led Congress. House Speaker John Boehner, R-Ohio, led the criticism of the president's annual spending blueprint, which calls for raising takes for the wealthy to fund tax breaks for lower-income earners and new programs such as a $60 billion plan to offer students free community college. "Today President Obama laid out a plan for more taxes, more spending and more of the Washington gridlock that has failed middle-class families," Boehner said. "It may be Groundhog Day, but the American people can't afford a repeat of the same old top-down policies of the past." Top lawmakers on the House Budget Committee also dismissed the proposal, pointing out that it does not include measures to reduce the nation's staggering debt. "The president is advocating more spending, more taxes and more debt," House Budget Committee Chairman Tom Price, R-Ga., said. "As we have seen over the past several years, that approach will yield less opportunity for the middle class and a crushing burden of debt that threatens both our future prosperity and our national security."
http://www.washingtonexaminer.com/gop-presidents-plan-nonstarter-with-congress/article/2559663?custom_click=rss
Sen. Lankford on Obama's Budget: 'We Can't Just Have the Same Answer for Everything'
http://cnsnews.com/news/article/craig-millward/sen-lankford-obamas-budget-we-cant-just-have-same-answer-everything
Here Are Seven Things in Obama's Budget That Are Never Going to Happen
These presidential wish-list items will be scoffed at by Republicans.
$1 Billion to Stop the Root Causes of Illegal Immigration: Obama wants to send $1 billion to Central America, including El Salvador, Guatemala, and Honduras, to develop a "long-term strategy" to halt illegal immigration before it starts. In his plan, the money would be used to enhance "economic opportunities" and build "more democratic, accountable, transparent, and effective public institutions" in countries where the U.S. has seen large numbers of migrants in recent years. The money would also be used to crack down on human smuggling…
An Investment to Combat Climate Change: With a changing climate, Obama argues it is time for the U.S. to start getting prepared before natural disasters strike. His first line of action is to continue aiming to cut carbon emissions. In his budget, the president has marked $7.4 billion to invest in clean-energy technology. Obama also proposes giving states more money to incentivize them to take action against carbon emissions. The president proposes spending money to help coastal communities plan for shifts in local ecosystems, and he wants to invest an additional $175 million in the Federal Emergency Management Agency's Pre-Disaster Mitigation Grant Program, as well as to continue spending on water-conservation programs. While the White House admits in its budget that "it cannot be said with certainty that any individual weather event is caused by climate change," it argues that the "costs of climate change add up." Over the past 10 years, the federal government says it has spent $300 billion on natural disasters from fires to drought…
Ending Veteran Homelessness: The president announced in 2009 that he intended to end chronic veteran homelessness by the end of 2015. And, according to the Obama administration, the number of homeless veterans has declined by a little more than 30 percent in the last several years. To continue toward his goal, Obama is upping the budget for the Housing and Urban Development Department's Homeless Assistance Grants and ensuring that there are 67,000 new housing vouchers available for veterans of any discharge status, young people who are ineligible for foster care, and survivors of domestic abuse, to name a few…
Obama Assuming Funds From Immigration Reform: In his budget, the president plans to reduce deficits by enacting comprehensive immigration reform. According to his plan, Obama expects that allowing immigrants in the country to come out of the shadows would reduce the deficit by nearly $1 trillion over two decades…
Increasing the Capital-Gains Tax: To pay for many of his proposals, the president has to streamline the tax code. His first order of business is to increase the "porous capital-gains tax." Obama plans to increase the tax from 23.8 percent for top earners to 28 percent. The White House has tried to garner GOP support for the proposal by reminding congressional Republicans that was the rate President Reagan agreed to in a tax deal in 1986…
Free Community College: The president's plan is to make two-year colleges free for Americans looking for more education. The White House argues that investing in community college creates more skilled workers and cuts down on social safety net costs over time. The budget also includes an additional $200 million to invest in career and technical training for interested students…
More Money for the IRS: The president proposes giving the Internal Revenue Service $12.9 billion so the agency can modernize and better target corporations and individuals who are not properly paying taxes…"
http://www.nationaljournal.com/politics/here-are-seven-things-in-obama-s-budget-that-are-never-going-to-happen-20150202
Obama Budget Sets Off Push for Deals
Republicans Dismiss Calls for New Taxes, but Openings for Compromise Are Seen
http://www.wsj.com/articles/obama-to-detail-nearly-4-trillion-budget-for-fiscal-2016-1422874801?mod=fox_australian
Frugal voters want spending cuts
"Like the old bumper sticker says, "Don't tell Obama what comes after a trillion." Indeed. Perhaps the White House is under the impression that all American voters will rejoice over President Obama's brand new, 2,000-page budget that includes $4 trillion in spending. That is not necessarily the case. Voters appear to be a frugal bunch. Yes, there are numbers. Just 16 percent of likely U.S. voters favor a federal budget that increases spending, according to a new Rasmussen Reports survey; 54 percent like a budget that cuts spending, while 21 percent think the spending levels should stay the same. Well, that's straightforward enough. The survey of 800 likely U.S. voters was conducted Jan. 31-Feb. 1. Incidentally, a quadrillion comes after a trillion, and it has 15 zeroes after it."
http://www.washingtontimes.com/news/2015/feb/2/inside-the-beltway-obamas-spending-plan-unpopular-/?utm_source=RSS_Feed&utm_medium=RSS
Voters Prefer Federal Budget With Spending Cuts, No New Taxes
http://www.rasmussenreports.com/public_content/politics/general_politics/january_2015/voters_prefer_federal_budget_with_spending_cuts_no_new_taxes
Winners and Losers in Obama's Budget
"…LOSERS… 4. Deficit hawks. Advocates of scaling back federal spending and paying down the national debt are not probable fans of this budget. Obama's proposal carries a $474 billion deficit price tag in 2016, and it includes deficits in each of the next 10 years. Although the White House has insisted that these deficits, which are under 3 percent of projected GDP in each of the next 10 years, would help scale back the size of federal deficits, the proposal will almost certainly be a tough sell to Republicans and fiscal conservatives who have railed against deficit spending."
http://abcnews.go.com/Politics/winners-losers-obamas-budget/story?id=28665320
What Democrats and the CBO Don't Get
The numbers reveal that a robust economy, not higher taxes, is the most reliable way to increase federal revenue.
http://www.wsj.com/articles/michael-solon-what-democrats-and-the-cbo-dont-get-1422923840?mod=rss_opinion_main
Obama looks to entice GOP with tax plan
"President Obama opened the door even further Monday to using an overhaul of the tax code to help fix the nation's crumbling infrastructure, a priority for leaders in both parties.  Senior administration officials have cast the meatier proposals, which include a 14 percent tax on the income that corporations have built up offshore, as a way to jumpstart negotiations on revamping how U.S. businesses pay taxes. "This is a significant step forward, I think, by the administration to flesh out the framework for business tax reform, to see if there's opportunity for movement," a top Treasury official said Monday. The administration said its new proposals illustrate the overlap between Obama and Republicans on business tax reform, though the details themselves underscore the limited options available in the effort to give the Highway Trust Fund a serious influx of revenue.  Highway funding is scheduled to run out at the end of May, and revenues from the transition tax on offshore income would contribute roughly half the funds needed for a $478 billion, six-year transportation plan. The bipartisan team of Sens. Barbara Boxer (D-Calif.) and Rand Paul (R-Ky.) has also floated a plan of using tax revenue on offshore corporate income to prop up the Highway Trust Fund. But if the administration's fiscal 2016 budget did bring Democrats and Republicans closer together on tax reform, top GOP lawmakers were in no mood to point that fact out.  Republicans instead blasted the administration for raising taxes and spending. Neither did business groups, that have long sought ways to more easily move offshore profits back to the U.S., rush to embrace the plan. Senate Finance Chairman Orrin Hatch (R-Utah) said the president's budget would only make the tax code more confusing and complex, and House Ways and Means Chairman Paul Ryan (R-Wis.) insisted Obama had yet to "demonstrate that he's interested in governing, not just posturing." A spokeswoman for Hatch added that Treasury Secretary Jack Lew, who will testify before the Finance panel on Thursday, could expect to be pressed about "whether these proposals will put American-based companies at a further disadvantage, incentivize foreign takeovers, and make America a comparatively less advantageous place to center business investment and activity."
http://thehill.com/policy/finance/231488-obama-looks-to-entice-with-hybrid-tax-proposal
Federal govt seeks national conversation on transportation
"Hoping to start a national conversation about future transportation needs, the Obama administration released a report Monday that identifies key population, environmental, cultural and technology trends expected to shape the way Americans get from one place to another over the next 30 years. By then the U.S. population will grow by 70 million, the equivalent of adding another Texas, Florida and New York. Much of this increase will be in cities in the South and West. At the same time, the number of Americans over age 65 will increase 77 percent, and one-third of seniors will have a disability that limits their mobility. At the same time, the nation's 73 million millennials, the first generation to grow up with the Internet, will become an important economic engine. So far, they are driving less than their Generation X predecessors and many are gravitating to cities where they can bike, walk and take public transit to work or school. Significant increases in freight shipments are forecast across all modes of transportation — highway, rail, maritime ship and aviation. Already, a 50 percent increase in crude oil production since 2008 is straining the capacity of America's freight railroads. Transportation Secretary Anthony Foxx sat down to discuss the trends with Google Chairman Eric Schmidt in San Francisco, the hub of the nation's technology sector. Google has been at the forefront of developing technologies that are expected in the next decade to lead to fully automated cars that can be programmed to drive themselves. "If we don't get ahead of those challenges we're going to find ourselves stuck in traffic for a long time," Foxx said."
http://cnsnews.com/news/article/federal-govt-seeks-national-conversation-transportation
Obama administration delaying goal to end public homelessness by a year
"The Obama administration has pushed back by one year its goal for ending homelessness among the general public. It's maintaining a goal for ending homelessness among veterans by the end of the year. The Obama administration had set a goal of ending homelessness among veterans by the end of 2015 and ending chronic homelessness among the general public by the end of 2016. Officials at a Housing and Urban Development Department briefing Monday said both goals were being pushed back a year, but then corrected that description to say that only the benchmark for chronic homelessness among the public had been delayed. Veterans Affairs officials say they will push hard to end homelessness among veterans this year, but caution the results won't be known until 2016."
http://www.washingtonpost.com/politics/obama-administration-delaying-goal-to-end-public-homelessness-by-a-year/2015/02/02/90ee96f4-ab1d-11e4-ad71-7b9eba0f87d6_story.html?wprss=rss_national
Feds delay by 1 year goal for ending chronic homelessness
http://cnsnews.com/news/article/feds-delay-1-year-goal-ending-chronic-homelessness
Gay housing: A new government frontier
"Coming to a neighborhood near you: Housing for lesbian, gay, bisexual. transgender and queer (LGBTQ) elders. The issue is a fast-moving train that has left the station, with True Blue Believers in other major cities already onboard. Plus, The Washington Post says the national model is in Philadelphia. And pro-LGBTQ folks in D.C., St. Louis and New York likely won't be far behind. In fact, New York is helping to set the scene Tuesday as host to activists and policymakers of a national strategy discussion. Senior Obama adviser Jennifer Ho of the U.S. Department of Housing and Urban Development is scheduled to participate, as my colleague David Sherfinski reported Monday morning. Here, in part, is how the LGBTQ issue became a top priority in the gender-identity community during Barack Obama's second term. In 2013, a federal housing study found that when heterosexual married couples look for a place to live, they are slightly more likely to get a favorable response than gay couples. HUD said that while the gap isn't huge, it did find more discrimination in states that had laws on anti-gay discrimination than those that didn't. The five-month national study covered 50 metropolitan markets and took place in 2011. The study shows "we need to continue our efforts to ensure that everyone is treated the same when it comes to finding a home to call their own, regardless of their sexual orientation," HUD Secretary Shaun Donovan said."
http://www.washingtontimes.com/news/2015/feb/2/coming-to-a-neighborhood-near-you-housing-for-lesb/?utm_source=RSS_Feed&utm_medium=RSS
Obama's claim that raising the minimum wage helps low-wage workers 'make ends meet'
"The Bottom Line – Lawmakers may not be able to live on $15,000 or less a year, but millions of Americans are. And setting policies to help them is a much more complex issue than Obama characterizes in his speech: "Of course, nothing helps families make ends meet like higher wages." This is especially true for the type of family he describes in his "challenge on Congress." Research shows a person working full time, making $15,000 or less and raising kids, needs more than the current minimum-wage increase proposal, and it would not make enough of a difference in their disposable income to help make ends meet. Yet raising the minimum wage too much could hurt workers, and could reduce their purchasing power by increasing the cost of goods and services. Employers may decide to cut jobs because it costs more to pay workers, or replace low-wage workers with machines, technology or more productive higher-wage workers, according to CBO. This demonstrates the dilemma lawmakers face when setting policies to help low-wage workers."
http://www.washingtonpost.com/blogs/fact-checker/wp/2015/02/02/obamas-claim-that-raising-the-minimum-wage-helps-low-wage-workers-make-ends-meet/
Don't freak out about a drop in consumer spending — yet
http://www.marketwatch.com/story/dont-freak-out-about-a-drop-in-consumer-spending-yet-2015-02-02?link=MW_latest_news
Illinois Gov. Rauner says he wants to curb government unions
http://www.washingtontimes.com/news/2015/feb/2/illinois-gov-rauner-says-he-wants-to-curb-governme/?utm_source=RSS_Feed&utm_medium=RSS
COMMON CORE/EDUCATION:
COLORADO BOARD OF ED ENDORSES BILL TO REJECT COMMON CORE STANDARDS, TESTS
"The Colorado State Board of Education voted Friday to endorse a Republican-sponsored bill that would remove the state from the Common Core standards and their associated assessments. As Chalkbeat Colorado reports, the measure would also reduce the number of state assessments, offer districts more testing flexibility, and require the state to periodically update its content standards. The state board, which voted 5-2 to endorse the bill, is taking an active role in reducing testing. Republican board members Steve Durham, Marcia Neal, Pam Mazanec, and Debra Scheffel, and Democrat member Valentina Flores voted in favor of endorsing the measure. Democrats Jane Goff and Angelika Schroeder voted against the bill. A sponsor of the measure, state Rep. Paul Lundeen (R), is the former chairman of the state board. "We are very pleased to have bi-partisan support from the State Board of Education of our bill," Lundeen said in a statement to Breitbart News. "We believe it shows broad concern with the top down, one-size-fits-all approach to public education that is causing so much consternation today."
http://www.breitbart.com/big-government/2015/02/02/colorado-board-of-ed-endorses-bill-to-reject-common-core-standards-tests/
MEMO TO 2016 CANDIDATES: HOW TO DEBATE THE COMMON CORE STANDARDS
http://www.breitbart.com/big-government/2015/02/02/memo-to-2016-candidates-how-to-debate-the-common-core-standards/
Common Core will be a 2016 fault line. Jeb Bush beware.
http://www.washingtonpost.com/blogs/the-fix/wp/2015/02/02/common-core-will-be-a-2016-fault-line-jeb-bush-beware/
North Dakota is second state to require high school students to pass a civics test to graduate
"North Dakota became the second state to require high school students to pass a civics test to graduate, when Gov. Jack Dalrymple (R) signed the bill into law last week. The measure goes into effect beginning in the 2016-2017 school year. It requires the use of the 100-question Immigration and Naturalization tes,t which asks questions about government and history. Students must answer at least 60 questions correctly during the first year to pass it, and 70 questions in later years. Arizona Gov. Doug Ducey (R) signed a bill in January making his state the first to have the civic test high school graduation requirement, and Louisiana, Missouri, Oklahoma, and South Dakota are also considering similar measures."
http://www.washingtonpost.com/blogs/govbeat/wp/2015/02/02/north-dakota-is-second-state-to-require-high-school-students-to-pass-a-civics-test-to-graduate/
MISC.:
Resist Obama's Fourth Quarter Constitutional Power Grab
http://dailycaller.com/2015/02/02/resist-obamas-fourth-quarter-constitutional-power-grab/
House Keystone vote likely next week
Obama has vowed to veto the bill but faces pressure to decide soon on the pipeline itself.
"House Republican leadership would like to vote next week on the Senate's bill to jump-start construction of the Keystone XL oil pipeline, which would send it to President Barack Obama's desk before the Presidents Day recess, multiple senior aides say. The strategy still has to be discussed with the broader House Republican Conference, and senior aides stress that no final decision has been made. But the emerging strategy is likely to give Obama his first opportunity to veto legislation from a Republican-controlled Capitol Hill — and may push his administration to reach a verdict on the pipeline itself more quickly than expected. There's a chance House Republicans will want to go to a formal negotiation with the Senate to resolve the differences in their Keystone bills, but top aides worry about a prolonged negotiation. Eight federal agencies must offer their comments on the State Department's review of the $8 billion Alberta-to-Texas pipeline proposal by Monday, nudging Obama ever closer to a final decision that could come as soon as this month."
http://www.politico.com/story/2015/02/congress-keystone-xl-vote-114809.html
Reid 'sorry' Senate spent one month on Keystone
"In his first appearance on the Senate floor since the start of the 114th Congress, Senate Minority Leader Harry Reid (D-Nev.) apologized for the time the upper chamber spent last month debating the Keystone XL pipeline. "I'm sorry to say that we spent one month on a bill calling for the importation of oil from a foreign country and then importing that oil outside of America," Reid said in his remarks on the Senate floor on Monday. He jabbed Republicans for focusing on legislation that they packaged as a jobs bill, arguing that as a "U.S. senator our work is measured by what we are able to accomplish for the middle class." Reid added that he was "glad" both parties were able to reach an agreement on the number of amendments that received a vote. "I wish we could have done some more but I'm satisfied with what we were able to do," Reid said."
http://thehill.com/policy/energy-environment/231495-reid-im-sorry-we-spent-one-month-on-keystone
Rand Paul: Parents 'own' children, not the state
http://thehill.com/policy/healthcare/231501-rand-paul-the-state-doesnt-own-your-children
LEVIN: 'TOO MANY CONSERVATIVES LIKE CENTRALIZED GOVERNMENT'
http://www.breitbart.com/video/2015/02/02/levin-too-many-conservatives-like-centralized-government/
Iowa Republicans: Obamacare and Terrorism Sizzle While Social Issues Still Matter
Likely GOP caucus-goers send mixed signals about how crucial a candidate's immigration stance will be.
"Likely Iowa Republican caucus-goers are clear: They want a president who will repeal Obamacare and crack down on terrorists here and abroad, and any presidential hopeful who wants to build GOP support in this early nominating state will likely have to toe the conservative line on social issues, a new Bloomberg Politics/Des Moines Register Iowa Poll shows. Democrats likely to participate in the caucuses want something entirely different: A president focused on jobs, climate change, and income inequality, another reminder of the wide gulf between the two parties going into the 2016 election cycle. More than 90 percent of likely Iowa Republican caucus participants said they favored pursuing terrorists more aggressively, while 80 percent were in favor of repealing the Affordable Care Act. Asked which one or two issues were most important to them, the same two issues stood out: 45 percent wanted to repeal Obamacare, while 43 percent wanted more aggressive pursuit of terrorists. The GOP poll results, compiled from interviews with 402 likely Iowa Republican caucus participants Jan. 26-29, suggest some reasons why former Florida Governor Jeb Bush and New Jersey Governor Chris Christie have struggled so far while more conservative figures such as Wisconsin Governor Scott Walker and former Arkansas Governor Mike Huckabee have greater support."
http://www.bloomberg.com/politics/articles/2015-02-02/bloomberg-politics-des-moines-register-iowa-poll-obamacare-and-terrorism-sizzle-among-republicans-but-social-issues-still-matter
Scott Walker Rejects Your Premise
"The conventional wisdom after Republicans lost two presidential elections to Barack Obama was that the GOP needed to concede the premise of certain Democratic talking points. Suddenly immigration reform became urgent enough for a prospective GOP candidate to lead the effort in the Senate. And even more suddenly, talk of inequality has emerged in conservative circles. But what if the conventional wisdom is wrong? What if, instead, Scott Walker is right? The Wisconsin governor is enjoying a bit of a boomlet right now, as Peter Beinart notes in a sharp piece on Walker's unapologetic conservatism. And he's earned it. He won three statewide elections in four years, and did so with national media attention and the concerted lunatic tactics of public unions (death threats, violence, compulsive Hitler comparisons) aimed at him and his supporters. He won comfortably and with a smile on his face. Walker never lost his composure and never stooped to the level of his fanatical liberal opponents. None of this is news. What's changed is that Walker has, in the last week, gone national. His speech at the Iowa Freedom Summit earned rave reviews, and was followed with what appears to be the first pro-Walker presidential ad. And everyone seems to have noticed what Walker's opponents in Wisconsin have learned the hard way, repeatedly: he's a formidable politician. This should worry his GOP rivals not only because of Walker's win streak, but also because Walker is doing something many of them aren't: he's setting the terms of the debate instead of following the terms the Democrats have set… The lesson, as I interpret it, is that the press and the Democrats speak the same language. That's not surprising; the mainstream press, especially during national elections, functions as a messaging office for the Democrats. Because of this, they just assume that in order to be a serious presidential candidate you have to be like them, like the Democrats. Walker doesn't agree. And he's been extraordinarily successful of late by not agreeing. Part of the media's terrible coverage of national politics is the reliance on the personal: it matters to them who is saying it more than what is said. Romney got tagged as uncaring because he's rich. But the classic conservative policies don't reek of plutocracy when coming from the new crop of Republican stars, many of whom came from modest beginnings or are the children of immigrants, or both. Walker doesn't even have a college degree, which itself is incomprehensible to modern Democrats, who are elitist and credentialist and genuinely don't know what life is like in much of the country. And neither does the media. Which is how someone like Walker could be so successful and still blindside the national press, who would struggle to find Wisconsin on a map. And it's why Walker is a threat to other high-profile Republicans who have accepted the Democratic/media framing of the issues in order to make a national pitch. Only one of them can be right."
https://www.commentarymagazine.com/2015/01/30/scott-walker-rejects-premise/
After Over 315K Votes in Drudge Poll, This Is the Clear Choice for 2016 GOP Presidential Candidate
"After more than 315,000 votes were cast in an online poll on the Drudge Report, the undisputed frontrunner among Republican presidential candidates was Wisconsin Gov. Scott Walker. Competing against 12 other possible candidates, Walker received 47 percent of the vote, or roughly 148,000 votes… Behind Walker, the next closest potential candidate was Cruz with about 13.5 percent of the vote, followed by Paul with roughly 12.5 percent. No other names had earned more than 7.25 percent of the vote as of 7 p.m. on Monday."
http://www.theblaze.com/stories/2015/02/02/after-over-313k-votes-in-drudge-poll-this-is-the-clear-choice-for-gop-presidential-candidate/
POLITICO: POLL SHOWS FLORIDIANS WANT RUBIO TO RUN FOR SENATE
"At Politico, Kyle Cheney writes: Floridians overwhelmingly think GOP Sen. Marco Rubio should stick with his current job rather than seek the White House in 2016, according to a Mason-Dixon poll released Monday. Just 15 percent of respondents said Rubio should run for president, while 57 percent said he should seek a second term in the Senate. About a quarter of respondents were unsure. … The poll of 625 registered voters, conducted from Jan. 27- 29, has a margin of error of 3.9 percentage points."
http://www.breitbart.com/big-government/2015/02/02/politico-poll-shows-floridians-want-rubio-to-run-for-senate/
John Bolton Is Considering Running For President…And Debating Rand Paul
http://dailycaller.com/2015/02/02/john-bolton-is-considering-running-for-president-and-debating-rand-paul/
Obama Campaign Manager Jim Messina: "We Want Hillary Clinton To Be The Next President," "It's Her Turn And Her Time"
"Former Obama campaign manager and White House Deputy Chief of Staff Jim Messina said Priorities USA, the Super PAC he is co-chairman of, will support Hillary Clinton for president of the United States. Messina is also chairman of the 501(c)(4) Organizing for Action (formerly Obama for America). In an interview with MSNBC's Ronan Farrow that took place on Sunday but aired Monday afternoon Messina complained about Citizens United, calling it "the worst decision of the Supreme Court in our lifetime." However, Messina then defended his use of Super PACS, saying he's going to "push back and I'm going to fight for the ideals I believe in." "Look, I run a Super PAC and I think they should be outlawed tomorrow," Messina told MSNBC's Farrow. "But if they're going to have that kind of money, I'm going to push back and I'm going to fight for the ideals I believe in." "You're pouring your money towards Hillary, correct?" Farrow asked Messina. "Yep," Messina said. "We want Hillary Clinton to be the next president of the United States." "It's her turn and her time," Messina also said. I think she would be the right leader for this country moving forward. And we're going to do whatever it takes to make sure she's the president of the United States."
http://www.realclearpolitics.com/video/2015/02/02/obama_campaign_manger_jim_messina_we_want_hillary_clinton_to_be_the_next_president_of_the_united_states.html
White House rooting for a Hillary-Warren primary fight?
http://hotair.com/archives/2015/02/02/white-house-rooting-for-a-hillary-warren-primary-fight/
In 1980, more people watched a presidential debate than the Super Bowl. Not anymore.
http://www.washingtonpost.com/blogs/the-fix/wp/2015/02/02/believe-it-or-not-the-super-bowl-is-more-popular-than-politics/
Obama's fight with his own party over foreign policy
http://www.washingtonpost.com/opinions/jackson-diehl-obamas-fight-with-his-own-party-over-foreign-policy/2015/02/01/10ece938-a7e4-11e4-a2b2-776095f393b2_story.html
Obama Defends ISIS Strategy: "Anything We Could Be Doing, We Are Doing"
http://www.realclearpolitics.com/video/2015/02/02/obama_defends_isis_strategy_not_a_strawman_argument.html
Obama: No really, we're rolling back ISIS
http://hotair.com/archives/2015/02/02/obama-no-really-were-rolling-back-isis/
Krauthammer: Obama's ISIS Strategy Is To Slowly Roll Back in Iraq, Leave Syria For Next President
http://www.realclearpolitics.com/video/2015/02/02/krauthammer_obamas_isis_strategy_is_to_slowly_roll_back_in_iraq_leave_syria_for_next_president.html