News Briefing for Tuesday, February 17, 2015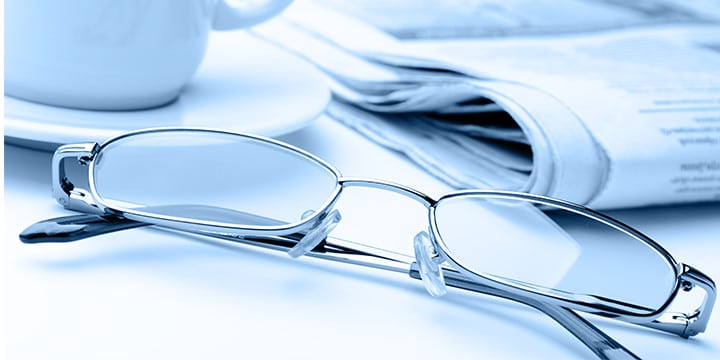 HEALTHCARE:
Increased FY 2015 Spending Almost Entirely Due To Obamacare
"Federal spending is growing by more than 8 percent for the first quarter of FY 2015, and Obamacare accounts for nearly the entire increase. In a Sunday op-ed for the Washington Times, economist Stephen Moore claims that, "A new Congressional Budget Office report has blown the lid off Obama's whopper about health coverage," namely his claim that Obamacare would reduce the budget deficit. "Most components of spending are relatively flat, and national defense outlays … are falling," Moore notes, but "one area accounts for almost the entire budget blowout: Obamacare." Outlays for Medicaid have risen by about $21 billion (23 percent) since the fiscal year began on Oct. 1, according to the CBO report, "largely because some of the provisions of the Affordable Care Act did not take effect until January 2014." Those increases "were partially offset by reductions in spending for some other major programs," such as a $9 billion decrease in military spending and an $8 billion reduction in unemployment insurance outlays, but overall spending was still about $19 billion in January 2015, compared to $10 billion in January 2014. In addition, Moore asserts that, "the $7 billion in Obamacare 'exchange subsidies' so far this year brings the 'Affordable' Care Act spending boost in one year to nearly 30 percent."  In January alone, the CBO says, "Subsidy payments for health insurance purchased through exchanges created under the Affordable Care Act increased outlays by $2 billion," compared with just $40 million spent on exchange subsidies in January 2014, when they first became available. "This stampede of rising health care costs was so predictable that most budget experts—even liberals, privately—acknowledged that costs would spike when the new health insurance subsidies kicked in," writes Moore. "Now that Obamacare is the law of the land," though, he points out that the White House seems to have changed its metric of success, and "openly boasts about how many people are relying on taxpayers for health coverage." "Meanwhile," he said. "Many families are reporting hikes in premiums and fees," with Obamacare premiums "up, on average, 7 percent to 15 percent over the last year for the broad coverage plans."
http://dailycaller.com/2015/02/16/obamacare-budget-increases/
ObamaCare's Electronic-Records Debacle
The rule raises health-care costs even as it means doctors see fewer patients while providing worse care.
http://www.wsj.com/articles/jeffrey-a-singer-obamacares-electronic-records-debacle-1424133213?mod=rss_opinion_main
$2.2 Billion Healthcare.gov Endures Glitches Again
"Thank goodness Healthcare.gov is working better this year, with– oh, here we go again: "In the final day leading up to Obamacare's sign-up deadline, the website was once again hit with technical glitches that prevented people from signing up for health insurance. The problems stemmed from a function on the site that verifies people's income to determine if they qualify for federal subsidies, and if so, how much. Officials from the Department of Health and Human Services confirmed the issues on Saturday, saying some people weren't able to submit their applications because the website couldn't verify their income." At least America is getting its money's worth from the site, right? "To date, the administration has spent a total $2.2 billion to build and repair the website."
http://www.nationalreview.com/campaign-spot/398679/22-billion-healthcaregov-endures-glitches-again-jim-geraghty
BILLION DOLLAR OBAMACARE WEBSITE SUFFERS LAST-MINUTE GLITCH
http://www.breitbart.com/big-government/2015/02/16/billion-dollar-obamacare-website-suffers-last-minute-glitch/
Website glitches extend Obamacare enrollment
http://www.politico.com/story/2015/02/obamacare-website-glitches-extend-obamacare-enrollment-115238.html
Feds extend Obamacare enrollment period for some
"Americans who couldn't enroll in federal Obamacare insurance plans over the weekend because of computer glitches or long waits will now have until next Sunday to sign up, federal officials announced early Monday. "We are pleased that the vast majority of consumers were able to apply and pick a plan through HealthCare.gov or its call center without a problem," said Aaron Albright, spokesman for the U.S. Centers for Medicare and Medicaid Services. "For those consumers who were unable to complete their enrollment because of longer than normal wait times at the call center in the last three days or because of a technical issue such as being unable to submit an application because their income could not be verified, we will provide them with a time-limited special enrollment period for March 1 coverage." The special enrollment period begins Monday and ends Feb. 22. The extension was prompted by the Saturday outage of an Internal Revenue Service function for Obamacare enrollment, which could have prevented about 500,000 people from enrolling. The glitch prevented some people from getting their income verified so they could enroll on HealthCare.gov and at least some state exchanges by the Sunday deadline. The outage was reported by the Department of Health and Human Services at about 2 p.m. Saturday and resolved around 8 p.m., but it's unclear when the problem was first discovered. People eligible for the just-announced special enrollment period are those who don't already have coverage through the federal exchange, haven't been terminated from coverage purchased through HealthCare.gov this year, who say they tried to enroll by the deadline but ran into a technical issue or endured a long call center wait on Friday, Saturday or Sunday. Officials said people can verbally "attest" they had issues with the call center, and if they are applying online will see a statement of requirements, then text that says "by continuing, you attest …" "While there will be evidence for most people that they tried to enroll, it will be hard to verify that a person tried the call center, waited, and didn't get through," Albright said in an email. "Moreover, people have to be truthful when applying for federal benefits: it is the law. As such, we are confident that attestation is an effective and efficient way to offer people in line coverage for a time-limited opportunity to finish the process."
http://www.usatoday.com/story/news/nation/2015/02/16/federal-government-offers-special-enrollment-period-because-of-glitches/23488605/
Obamacare enrollment extended as deadline passes without numbers report
"As was the case in 2014, people trying to enroll in Affordable Care Act health insurance plans will get one more week to sign up. The deadline to pick a health plan on healthcare.gov came and went Sunday. The Obama administration hasn't yet released any final numbers on how many people enrolled in plans — many of them federally subsidized — using the insurance marketplaces set up under Obamacare. But officials did say Monday morning that shoppers have until Sunday to finish their application if they say they faced certain barriers to completing it — like technical issues or long waiting times. "For those consumers who were unable to complete their enrollment because of longer-than-normal wait times at the call center in the last three days or because of a technical issue such as being unable to submit an application because their income could not be verified, we will provide them with a time-limited special enrollment period for March 1 coverage," said Aaron Albright, a spokesman for the Centers for Medicare and Medicaid Services. Customers who sign up for a plan by Feb. 22 will be covered starting March 1. The administration provided a similar special enrollment period at the end of the first signup season last year. Many exchanges run by state governments are providing shoppers with extra time as well. The deadline marks the end of year two for healthcare.gov, which was established under the 2010 healthcare law. Fourteen states are maintaining their own health insurance marketplaces. All others are using the Washington-run marketplace…"
http://www.washingtonexaminer.com/obamacare-enrollment-extended-as-deadline-passes-without-numbers-report/article/2560277?custom_click=rss
ObamaCare deadline extended for some
http://thehill.com/policy/healthcare/232905-obamacare-deadline-extended-for-some-customers
NEW OBAMACARE DEADLINE SET FOR PEOPLE STUCK IN THE SYSTEM
http://www.breitbart.com/big-government/2015/02/16/new-obamacare-deadline-set-for-people-stuck-in-the-system/
Special enrollment period opens for Obamacare sign ups, runs through Sunday
"…The Centers for Medicare and Medicaid Services announced Monday that it would be extending the enrollment period — which officially closed Sunday — to individuals who were affected by a glitch on the HealthCare.gov site on Saturday. An Internal Revenue Services feature on the site failed to verify consumers' income information, making it impossible to complete an application. Those who could not sign up because of longer-than-average wait times to the call center will also be able to enroll this week for coverage that begins March 1…"
http://www.miamiherald.com/news/local/community/miami-dade/article10468541.html
Consumers who missed deadline for insurance enrollment may still qualify
"…Consumers who missed the deadline may still be able to sign up for health insurance for 2015 under some circumstances. Certain life events — such as getting married, getting divorced, having a baby, losing job-based coverage — can make someone eligible for a special enrollment period. If they qualify, consumers generally have 60 days from the date of the event to sign up for coverage through the health insurance exchanges. If consumers do not have health coverage in 2015, they will have to pay a penalty when filing their 2015 federal income tax returns in 2016. The penalty for 2015 is 2 percent of the annual household income, or $325 per person for the year, whichever is higher…"
http://www.washingtonpost.com/national/health-science/consumers-who-missed-deadline-for-insurance-enrollment-may-still-qualify/2015/02/16/2353668c-b555-11e4-9423-f3d0a1ec335c_story.html?wprss=rss_national
Washington state offers two-month reprieve for Obamacare enrollment deadline
"Washington state's health exchange announced Monday that residents who face Obamacare's tax penalty for lacking health insurance can qualify for a special enrollment period through April 17, even though Sunday was the deadline to sign up for coverage. Customers who owe a tax under the health law's "individual mandate" may not realize it until they file their taxes sometime between now and April 15, trapping them into even heftier fines next year, officials said. "This is the first year that residents may incur a tax penalty for not having health insurance under the Affordable Care Act," said Richard Onizuka, CEO for the Washington Health Benefit Exchange. "This special enrollment window will allow these individuals — as well as those who experienced difficulty completing their applications — additional time to get enrolled for 2015 coverage." Customers must contact the Washington HealthPlanFinder's call center to request the enrollment period. Congressional Democrats are calling on the Obama administration to offer a similar reprieve to customers on HealthCare.gov, the federal exchange that serves 37 states, although the Health and Human Services Department has not made a decision yet. Meanwhile, other state-run exchanges offered limited extensions to people who were "in line" when midnight struck late Sunday. Minnesota's exchange said customers who submitted an application but did not select a plan can finish up between Tuesday at 8 a.m. and Friday at 5 p.m., while Your Health Idaho said similarly situated customers have through Feb. 21 to complete their enrollments."
http://www.washingtontimes.com/news/2015/feb/16/wash-state-reprieve-obamacare-enrollment-deadline/?utm_source=RSS_Feed&utm_medium=RSS
Calls to Extend Health Insurance Enrollment Deadline Increase
Washington state grants enrollment extension, with California and the Federal Government considering the move
http://www.wsj.com/articles/calls-to-extend-health-insurance-enrollment-deadline-increase-1424125085
Democrats urge Obama to give the uninsured more time to sign up, avoid Obamacare penalty
"With the second Obamacare enrollment period in the books, congressional Democrats are calling on the Obama administration to grant a reprieve to uninsured Americans who missed Sunday's deadline for getting covered and face a tax penalty. Eleven senators and Democratic leaders from the House Ways and Means Committee said the Centers for Medicare and Medicaid Services (CMS) should extend a special enrollment period to these people, because the Feb. 15 deadline to enroll in Obamacare's exchanges passed before many Americans file their tax returns. Already, the agency announced early Monday that customers in 37 states who faced long wait times on HealthCare.gov's call lines over the weekend, or encountered a technical glitch that stalled income verification, have until Feb. 22 to finish up and have coverage by March 1. Yet looking ahead, Democrats are worried about non-exempt filers who may not realize they owe money to the IRS for failing to get covered under the Affordable Care Act's "individual mandate" during 2014. Typically, people can only qualify for special enrollment if they experience a significant life change, such as marriage or having a baby. Administration officials have estimated that 3 million to 6 million Americans will have to pay the mandate penalty on this year's returns, due April 15, although it has not revealed whether it plans to grant a special enrollment period for people who want to avoid the payment. Sen. Tammy Baldwin, Wisconsin Democrat, warned that only 17 percent of uninsured Americans knew when open enrollment for 2015 ended, according to polling, and that less than half — 46 percent — knew about the individual mandate to hold insurance. "After paying the fee, these individuals may seek to purchase affordable health insurance and avoid a similar fee for 2015, only to discover that the open enrollment window closed on February 15," the senator said in a letter to Health and Human Services Secretary Sylvia Mathews Burwell. The penalty for lacking insurance last year is the greater of $95 or 1 percent of household income above the filing threshold, and people who missed out this weekend face a 2015 penalty of $325 or 2 percent of income. If the administration decides to grant extra time to sign up, it should move quickly and make it tidy, House Democrats said. "A prompt announcement by CMS — free of any confusing delays or exceptions — will greatly benefit taxpayers as well as the many organizations across the country working to help people enroll," Rep. Lloyd Doggett of Texas, the top Democrat on Ways and Means' Human Resources Subcommittee, said in a prepared statement…"
http://www.washingtontimes.com/news/2015/feb/16/democrats-urge-obama-give-uninsured-time-obamacare/?utm_source=RSS_Feed&utm_medium=RSS
DEMOCRATS BEG OBAMA TO BEND OBAMACARE RULES TO AVOID TAX PENALTIES FOR MILLIONS
"Three senior House Democrats are pleading with the Obama administration to bend the Obamacare rules to prevent their constituents and millions of Americans from being hit with Obamacare tax penalties. Reps. Sander Levin (D-MI), Jim McDermott (D-WA), and Lloyd Doggett (D-TX) have strongly requested a special sign-up for the uninsured who will all be hit with a $325 fine or two percent of their income (whichever is higher) for failure to enroll in 2015. In 2016, the Obamacare tax penalty will be an average $1,100, reports the Associated Press. For 2014, the Obamacare tax was $95 or one percent of income. "Open enrollment period ended before many Americans filed their taxes," the three lawmakers said in a statement. "Without a special enrollment period, many people (who will be paying fines) will not have another opportunity to get health coverage this year." The lawmakers' pleas come on the heels of a devastating New York Times article published last week titled, "Insured, but Not Covered," which revealed that many Obamacare customers are hitting the harsh wall of reality about how expensive and flimsy their Obamacare plans truly are. As the Times notes, "A recent New York Times/CBS poll found that 46 percent of Americans said they had trouble affording health care, up 10 percentage points in just one year." Obamacare remains deeply unpopular. According to the RealClearPolitics average of polls, just 39% of Americans support Obama's signature legislative achievement."
http://www.breitbart.com/big-government/2015/02/16/democrats-beg-obama-to-bend-obamacare-rules-to-avoid-tax-penalties-for-millions/
Dems to press administration for ObamaCare sign-up extension, as fines loom
"The official sign-up season for President Obama's health care law may be over, but leading congressional Democrats say millions of Americans facing new tax penalties deserve a second chance. Three senior House members told The Associated Press that they plan to strongly urge the administration to grant a special sign-up opportunity for uninsured taxpayers who will be facing fines under the law for the first time this year. The three are Michigan's Sander Levin, the ranking Democrat on the Ways and Means Committee, and Democratic Reps. Jim McDermott of Washington, and Lloyd Doggett of Texas. All worked to help steer Obama's law through rancorous congressional debates from 2009-2010. The lawmakers say they are concerned that many of their constituents will find out about the penalties after it's already too late for them to sign up for coverage, since open enrollment ended Sunday. That means they could wind up uninsured for another year, only to owe substantially higher fines in 2016. The fines are collected through the income tax system. This year is the first time ordinary Americans will experience the complicated interactions between the health care law and taxes. Based on congressional analysis, tax preparation giant H&R Block says roughly 4 million uninsured people will pay penalties. The IRS has warned that health-care related issues will make its job harder this filing season and taxpayers should be prepared for long call-center hold times, particularly since the GOP-led Congress has been loath to approve more money for the agency.  "Open enrollment period ended before many Americans filed their taxes," the three lawmakers said in a statement. "Without a special enrollment period, many people (who will be paying fines) will not have another opportunity to get health coverage this year…"
http://www.foxnews.com/politics/2015/02/16/dems-to-press-administration-for-obamacare-sign-up-extension-as-fines-loom/
Democrats request extension of Obamacare enrollment period to avert individual tax
"Some Democrats want a longer Obamacare enrollment period for people who will be fined if they don't get covered. The Obama administration should give people an additional 60 days to sign up once they file their 2014 tax returns, Reps. Sander Levin of Michigan, Jim McDermott of Washington and Lloyd Doggett of Texas said Monday. Sunday was the deadline to sign up for health plans onhealthcare.gov, although some people have one more week to complete their application. Ten Senate Democrats have made the same request to the administration. Sen. Tammy Baldwin, D-Wis., and other senators wrote to Health and Human Services Secretary Sylvia Mathews Burwell on Friday asking for a longer enrollment period for the uninsured. The Democrats are echoing a position taken by tax preparation firms and even some left-leaning groups, who say it would make more sense to extend the enrollment period until Tax Day on April 15. When uninsured people file their taxes, they'll be told they'll have to pay a penalty next year for lacking coverage. Except that now it's too late to sign up in order to avoid that fine, also called a Shared Responsibility Payment by some. "The … enrollment period ended before many Americans filed their taxes," McDermott said in a statement. "Without a special enrollment period, many people making a Shared Responsibility Payment won't have another opportunity to get health coverage this year."…"
http://www.washingtonexaminer.com/democrats-request-extension-of-obamacare-enrollment-period-to-avert-individual-tax/article/2560284?custom_click=rss
Democrats seek relief from health law penalties
http://www.washingtontimes.com/news/2015/feb/16/apnewsbreak-democrats-seek-relief-from-health-law-/?utm_source=RSS_Feed&utm_medium=RSS
Uh oh: Democrats want an Obamacare enrollment extension
http://hotair.com/archives/2015/02/16/uh-oh-democrats-want-an-obamacare-enrollment-extension/
Obamacare's Backers Try to Keep People From Noticing the Law's Downsides, Part #586,206
http://www.nationalreview.com/corner/398702/obamacares-backers-try-keep-people-noticing-laws-downsides-part-586206-charles-c-w
Senate Democrats Lobby for a Reprieve for Some Who Failed to Get Insurance
http://www.nytimes.com/2015/02/16/us/politics/senate-democrats-lobby-for-a-reprieve-for-some-who-failed-to-get-health-insurance.html?_r=0
HHS, feds push Obamacare in churches: 'The Body is a Temple and It Must Be Insured'
"Health and Human Services and federal officials are leaving no stone unturned to get Americans onto Obamacare, taking their enrollment messages to church and even, in one case, invoking scripture to remind of a moral imperative to get the health plan. D.C. HealthLink, the insurance marketplace for the nation's capital region, recently put out this message from 1 Corinthians 6:19 for its congregation: "The Body is a Temple and It Must Be Insured," The Weekly Standard reported. The actual biblical reference states that "your bodies are temples of the Holy Spirit." The White House administration, meanwhile, has published a range of sample church bulletin inserts, fliers and talking points that churches can use to participate in what's being billed by HHS as the "Second Sunday & Faith Weekend of Action Toolkit." The campaign is aimed at drawing churches around the nation to set aside the second Sunday of each month to host informal gatherings to remind about enrollment — and to solicit sign-ups into the health care plan, The Weekly Standard reported. The news outlet posted a Sample Announcement: "No matter where you live, you maybe able to buy insurance from private health plans that cover a comprehensive set of benefits, including doctor visits, hospital stays, preventive care and prescriptions. I hope by now many of you have heard about the opportunity to get health insurance coverage throughout the Health Insurance Marketplace. … (NAME OF CHURCH) is working with the (INSERT NAME) Regional Office of the Centers for Medicare & Medicaid Services (CMS), this congregation and the surrounding community with getting coverage." The announcement then goes on to list a time and date for a presentation "on the health insurance marketplace along with in person assisters," The Weekly Standard reported. HHS is also making available officials to speak at church events at other times. The D.C. HealthLink isn't the only organization to respond in positive fashion. HHS said more than 5,500 faith leaders have promoted Obamacare to their various church communities, The Weekly Standard said."
http://www.washingtontimes.com/news/2015/feb/16/hhs-feds-push-obamacare-in-churches-the-body-is-a-/
Five Easy Ways To Game Obamacare
Obamacare offers many loopholes to people who want to save money—sometimes by using other people's. Eh, isn't that the whole point of the law anyway?
http://thefederalist.com/2015/02/16/five-easy-ways-to-game-obamacare/
Sanders puts brave face on single-payer troubles
"…Sen. Bernie Sanders (I-Vt.) says that single-payer healthcare did not fail in Vermont and could be revived, amid speculation that flailing efforts in that regard could hurt his 2016 presidential hopes. Sanders, a self-described socialist, has been a champion of nationwide government-provided health insurance for everyone, known as single-payer healthcare.  But a plan to enact just such a system in Sanders's home state of Vermont suffered a major setback in December when Gov. Peter Shumlin (D), who had been a champion of the effort, dropped the proposal, concluding it was not financially feasible.  Sanders told The Hill in a brief interview that the plan did not fail…"
http://thehill.com/policy/healthcare/232848-sanders-puts-brave-face-on-single-payer-troubles
Republican lawmakers hold the line against Obamacare at state level
http://www.latimes.com/nation/politics/la-na-adv-obamacare-republican-statehouse-20150216-story.html#page=1
Problems with 'repeal/replace' of Obamacare: Laszewski
http://www.rgj.com/story/opinion/voices/2015/02/16/problems-repealreplace-obamacare-laszewski/23510483/
Will John Roberts or Anthony Kennedy Save Obamacare?
Lawyers tailor their appeals to each in the fight over the law's health insurance subsidies
"Obamacare's future rests with one of the Supreme Court's conservative justices. But no one is quite sure which one. The health care law's insurance subsidies—and, by extension, its fundamental structure—can't survive unless one Republican-appointed justice votes to preserve them. But lawyers on both sides of the case are divided over who is more likely to cast that vote: Chief Justice John Roberts, or Justice Anthony Kennedy. Kennedy, of course, has the reputation as the Court's traditional swing vote. Yet it was Roberts who cast the deciding vote to uphold Obamacare in 2012. With oral arguments less than a month away, the law's challengers aren't sure whom they ought to be more worried about this time—and its supporters aren't sure whom they are most likely to win over. Making things more difficult: In King v. Burwell, the case challenging Obamacare's subsidies in most of the country, the arguments most likely to appeal to Roberts and the arguments most likely to appeal to Kennedy aren't necessarily the same. "If you were thinking about this from the lawyers' perspective, it would be a mistake to take either the chief or Justice Kennedy for granted," said Kevin Walsh, a law professor at Richmond University and a former clerk for Justice Antonin Scalia. When the case first reached the high court, the popular assumption among legal experts was that it would fall along the same lines as the 2012 case over the individual mandate: four locked-in votes on each side, with Roberts caught in the middle. The broad strokes of that assumption are easy enough to understand: The chief justice's 2012 decision was, in no small part, a reflection of his concern for the Supreme Court as an institution. A ruling against the administration in King would have many of the same political and practical effects that Roberts was trying to avoid back then: It would wreak havoc on real-world insurance markets, as well as the signature domestic achievement of a sitting president. Furthermore, unlike 2012, millions of people now have insurance through the law's exchanges and are receiving the subsidies at issue in King. Roberts already saved Obamacare once—why would he cripple it now, after it has started to work? But the King case is much different from the challenge to the individual mandate, in ways that could make it easier for Roberts to side with the challengers. Most important, it's not a constitutional question. It's about interpreting the text of the statute—an area of law that increasingly belongs to conservatives, including Roberts. "Where Roberts tends to trim his sails is where a ruling would really tie Congress's hands," said Jonathan Adler, a law professor at Case Western Reserve University who has been instrumental in the case against the subsidies. "Roberts shies away from broad constitutional questions because he doesn't want to take power away from Congress. He would much rather say, 'Congress, you screwed up; try again,' than, 'Congress, you can't do that at all.' "
http://www.nationaljournal.com/health-care/will-john-roberts-or-anthony-kennedy-save-obamacare-20150216
VA Secretary Claims 60 People 'Fired'… But Really, It Was Just Eight
"Veterans Affairs Secretary Robert McDonald said over the weekend that the VA has fired 60 people over the lengthy health care wait-times for veterans, but he may want to double check that number with his people. "We've got 60 people that we fired who have manipulated wait times," he claimed on Sunday. That claim is seriously undermined by numbers the VA itself has given to Congress, which show the VA has really only fired 8 rank and file workers, and a few other senior officials who were targeted for their role in the health care scandal, but were ultimately let go for other reasons. The VA reports periodically to the House and Senate Veterans' Affairs Committees on personnel decisions related to the health care scandal. According to a copy seen by TheBlaze, the latest report was February 5, and it said that out of 69 VA workers, just 8 were removed, or about 12 percent of the total cases listed. Most of the others were punished in ways that fall far short of being fired. For example 22 of the 69 were given written warnings or reprimands — nearly one third of the total group. Four were allowed to retire before facing a punishment, 3 were demoted and others had reprimands rescinded or were placed in "probationary termination." The report also said there were 15 other cases in a "pending" status then, but only 6 of those were for removal. If those pending cases have been settled, that could put the total number at 14 removals, but that's still short of the 60 McDonald claimed…"
http://www.theblaze.com/stories/2015/02/16/va-secretary-claims-60-people-fired-but-really-it-was-just-eight/
It was meant to reduce wait times, but veterans say new choice cards are causing more problems
http://www.washingtonpost.com/blogs/federal-eye/wp/2015/02/16/it-was-meant-to-reduce-wait-times-but-veterans-say-new-choice-cards-are-causing-more-problems/
IMMIGRATION:
Georgia Poll Shows Huge Opposition To Obama's Amnesty
"Registered voters in Georgia overwhelmingly oppose amnesty when asked about immigration's impact on American jobs, according to a new poll. Ninety percent of Republicans and 70 percent of Democrats said that Americans "should get the future jobs in Georgia" prior to the hiring of foreign workers. Only 5.3 percent of Republicans say jobs should go to the cheapest workers, either Americans or foreign. This compares to 12.8 percent of Democrats and 16.2 percent of independents who say the same. Those answers contradict the conventional media portrayal of GOP voters as anti-worker, and highlight the growing GOP focus on the lower-income workers who strongly oppose wage-cutting immigration. That populist trend helped businessman David Purdue win his Senate seat in 2014, despite his conflict with the state's Chamber of Commerce. The poll of 743 registered voters in Georgia was conducted Feb. 10 and 11 by Rosetta Stone Communications for the Atlanta-based Dustin Inman Society, which favors reduced immigration. "We asked clear, straightforward questions on the topic of jobs, immigration and enforcement," said D.A. King, founder of the society, in a statement. The answers showed "the majority of Georgians comprehend the connection of employment and wages to the importation of large numbers of foreign workers and incrementally deferring to legally dubious [November] executive amnesty decrees from Barack Obama," King said. The poll also showed lopsided support for a pending state bill that prevent illegals in Georgia from getting drivers' licenses. Several recent polls on immigration and jobs have shown strong public support for the pro-American demand that companies hire Americans before hiring new immigrants. But progressive and business pollsters showcase rival pro-immigration responses in polls that highlight America's tradition of immigration. Most of those polls, however, also show strong opposition to illegal immigration among white, black and Latino voters. The new Georgia poll was released as Democrats and the media pressure GOP legislators to accept Obama's unpopular decision to change immigration enforcement."
http://dailycaller.com/2015/02/16/georgia-poll-shows-huge-opposition-to-obamas-amnesty/
After Obama's Amnesty, Illegal Aliens Could Decide U.S. Elections
"President Obama's recent executive orders granting provisional legal status to an estimated 5 million illegal aliens will likely allow an indeterminate number of them to cast ballots in elections across the United States — and it's hard to see how it won't affect the outcome of some number of close elections. Amnestied illegal aliens are now eligible to receive Social Security numbers and, in many cases, drivers' licenses. Since the vast majority of states don't require individuals to present proof of citizenship to either register or vote, and given the Obama administration's zealous promotion of motor-voter registration and declared refusal to enforce Section 8 of the National Voter Registration Act (ensuring that only eligible individuals vote), it's certain that appreciable numbers of amnestied illegal aliens will be able to vote. Furthermore, testimony last week before the House Judiciary Committee revealed that under Obama's amnesty some illegal aliens will receive advance-parole status — a glide path to citizenship and full voting rights, though not for some time. This should be of grave concern to lawmakers and all Americans who care about the rule of law and election integrity. Although amnesty proponents and many Democrats downplay the significance of voting by illegal aliens, they could easily change the outcome of a number of elections. Consider: Each year, thousands of state and local elections are decided by a handful of votes (indeed, Ohio's secretary of state, John Husted, testified that in the last 15 months 70 Ohio elections were tied or decided by one vote). And we're not talking about small or obscure elections in which only a few hundred votes are cast. For example, in the 2005 election for Virginia attorney general Bob McDonnell won by only 323 votes out of more than 1.9 million cast. For perspective, a Pew Research study estimates there are 210,000 illegal aliens in Virginia today. Even if a tiny fraction vote, they easily could tip an election. The 2004 Washington State gubernatorial election was decided by a mere 133 votes out of 2.8 million cast. Pew estimates there are 230,000 illegal aliens in Washington.  And most famously, in the 2000 presidential election in which 101 million votes were cast, George W. Bush won by getting 537 more votes in Florida than Al Gore. Pew estimates there are 925,000 illegal aliens living in Florida now. A notable number of legal immigrants already vote illegally in elections. A recent Cooperative Congressional Elections Study calculated that 6.4 percent of non-citizens in the U.S. voted in 2008 and 2.2 percent of them did so in 2010. Even if those figures are high and only 1 percent of aliens in Florida vote in 2016, nearly 10,000 unlawful votes would be cast — almost 20 times the margin of victory in the 2000 presidential election…"
http://www.nationalreview.com/corner/398677/after-obamas-amnesty-illegal-aliens-could-decide-us-elections-peter-kirsanow
SEN. SESSIONS RELEASES LENGTHY TIMELINE OF OBAMA ADMINISTRATION'S DISMANTLING OF IMMIGRATION LAW (very good)
"…In a lengthy timeline released Monday, Sessions — the chairman of the Subcommittee on Immigration and the National Interest — lists every instance of the Obama administration ignoring, rewriting, delaying and breaking the nation's immigration laws. The timeline begins in January 2009 with the administration ending worksite enforcement actions and, 50 pages later, ends on February 13, 2015 with the House Judiciary Committee's revelation that the administration included a "sneaky" avenue for illegal immigrants granted deferred status to be placed on a pathway to citizenship. Sessions' list comes at a pivotal point in Republicans' fight to preserve the nation's immigration laws. In November, after the midterm elections, Obama announced he would provide unilateral amnesty to millions of illegal immigrants. In January, House Republicans passed a Department of Homeland Security appropriations bill that also blocked Obama's executive amnesty. In the Senate, however, Democrats — including those who said they were opposed to the president's unilateral actions — have blocked debate on the legislation. Funding for the department expires on February 27 and the path forward remains hazy with Republicans considering ways to break the filibuster. The release of Session's timeline comes less than two weeks before DHS funding expires and a less than a year after he released an earlier edition in May 2014. Since May the timetable has seen nearly 100 more additions. See the full timetable:…"
http://www.breitbart.com/big-government/2015/02/16/sen-sessions-releases-lengthy-timeline-of-obama-administrations-dismantling-of-immigration-law/
Senator issues 50-page catalogue of Obama's executive action on immigration
http://www.theblaze.com/blog/2015/02/16/senator-issues-50-page-catalogue-of-obamas-lawless-action-on-immigration/
Boehner: If Democrats want to shut down Homeland Security over Obama's amnesty, we won't stop them
"Jazz applauded Boehner last night for stressing that it's Democrats, not the Senate GOP, who are threatening to shut down DHS by blocking the House's bill to fund the department while withholding funding for Obama's immigration action. That message is being carried by all wings of the party right now: Boehner nemesis Ted Cruz made the same point at length in a press conference last week. Team Red is laying the groundwork to blame Team Blue when the money runs out on February 27th and the media starts assessing blame. It's a total team effort. Or … is it? There are two ways the GOP can spin a DHS shutdown. One: It's no big deal. Only certain nonessential personnel in a single department will be affected. The NSA will still be listening to terrorists' phone calls on February 28th. (If it's no big deal, though, why use this as the key leverage in your bid to undo Obama's amnesty?) Two: It's a big deal and it's the Democrats' fault. You should choose the first spin if you think the GOP will be blamed for a shutdown despite its best efforts to the contrary and you should choose the second if you think they have a fighting chance at making Dems take the rap on this one. The risk in choosing the second spin, though, is that you're conceding that the shutdown is damaging; if, as we all expect, the public leans towards blaming Republicans rather than Democrats for shutting down DHS, the media will gleefully point to all the GOPers who think funding is a very grave matter indeed. Here's moderate Republican Mark Kirk and Boehner ally Charlie Dent choosing door number two: "I think a shutdown would be a huge mistake for a whole host of reasons, especially given the fact we have ISIS on the march and terrorism again in Europe," said Rep. Charlie Dent (R-Pa.), who voted against language last month to freeze a program allowing illegal immigrants who came to the U.S. as children to obtain work permits. "This strategy was never designed to succeed. Everybody knows that. So now we have to face the reality and do what the American public sent us here to do, which is to govern and fund the Homeland Security department," Dent told The Hill. Sen. Mark Kirk (R-Ill.), who is up for reelection in 2016, also thinks a shutdown would undercut Republicans pledges to govern Washington more efficiently. "It's not livable. It's not acceptable," Kirk said of a potential shutdown. "When you're in the majority, you have to govern. You have to govern responsibly. And shutdowns are not responsible." Actually, that's not even the second type of spin that I described. The second type is "the shutdown is a big deal and it's Democrats' fault." Kirk and Dent are implying that it's Republicans' fault. So is our old friend Maverick, about whom Jazz will have more in a forthcoming post: "The American people did not give us majority to have a fight between House and Senate Republicans," McCain said, referring to Republicans taking control of both the House and Senate after November's congressional elections. "They want things done. You cannot cut funding from the Department of Homeland Security. We need to sit down and work this thing out."
http://hotair.com/archives/2015/02/16/boehner-if-democrats-want-to-shut-down-homeland-security-over-obamas-amnesty-we-wont-stop-them/
Boehner: Homeland Security Dept. could shut down
http://www.cbsnews.com/videos/boehner-homeland-security-dept-could-shut-down/
Homeland Security may be shut down over immigration impasse, Boehner warns
http://latino.foxnews.com/latino/politics/2015/02/16/homeland-security-may-by-shut-down-over-immigration-impasse-boehner-warns/
On DHS funding, John McCain still doesn't get it
"…Just when we finally had the Speaker giving the right answer on the DHS funding fight and blocking executive amnesty, John McCain decided to take time out of his busy day to go on the Sunday morning shows and give exactly the wrong answer. "The American people didn't give us a majority to have a fight between House and Senate Republicans," the 2008 GOP presidential candidate told Meet the Press's Chuck Todd on Sunday morning. "We cannot — we cannot — cut funding for the Department of Homeland Security. We need to sit down and work this thing out, and there [are] ways we can address what the president did, [which] was unconstitutional, but it is not through cutting – shutting down — the Department of Homeland Security. It's too serious." More after the video:…"
http://hotair.com/archives/2015/02/16/on-dhs-funding-john-mccain-still-doesnt-get-it/
Homeland Security funding threat wrong Republican message, strategists say
"The deck is stacked against the Republican-run Congress in a showdown with President Obama over Homeland Security Department funding, and the party's congressional leaders likely will be forced to back down if they don't quickly shift tactics, a GOP strategist warned Monday. The stark advice was given as Congress took a weeklong break and the White House prepared to make extensive use of the bully pulpit to blame Republicans for threatening to shut down the department over Mr. Obama's immigration actions when funding expires Feb. 27. "It's challenging to make a case against the Democrats when Republicans are in charge of Capitol Hill," said Republican political consultant Ron Bonjean. "The obstruction argument didn't work for Senate Democrats, and Republicans took over because of gridlock." The Republicans also are at a disadvantage trying to overcome the message out of the White House with its "larger microphone," he said.
"If they choose to go head on, then they must pull out all the stops with daily press conferences, deploying high-profile members on TV and swamping social media with their side of the story," Mr. Bonjean said. Former House Speaker Newt Gingrich cited that same political undercurrent when he predicted that Republicans will "cave" unless they come up with a strategy for using Homeland Security funding to challenge Mr. Obama's immigration actions…"
http://www.washingtontimes.com/news/2015/feb/16/homeland-security-funding-threat-wrong-republican-/?utm_source=RSS_Feed&utm_medium=RSS
Kris Kobach renews immigration fight, balks at Obama's executive order
"Since gaining control of the Kansas Legislature, conservatives cut taxes, restricted abortion and limited the power of teacher unions. New laws aimed at curtailing illegal immigration have proved more elusive, but the issue figures to return this year with a new twist proposed by Kansas Secretary of State Kris Kobach, a national leader in the movement to stop illegal immigration. Like other efforts to challenge the federal government on guns and environmental protections, Kobach wants the Legislature to resist President Barack Obama's controversial executive order stopping the deportation of nearly 5 million illegal immigrants. Kobach authored a bill introduced in the Kansas Senate declaring Obama's executive order unconstitutional. The bill would bar businesses that hire illegal  immigrants from deducting those employees' wages as a business expense from state income taxes. It also would prevent illegal immigrants who benefit from Obama's order from getting driver's licenses or state identification cards. The bill is intended to make clear that Kansas will continue treating illegal immigrants as being in the United States illegally because, Kobach said, the president stepped outside his authority when he signed the executive order. "I hope Kansas legislators will step forward and take the correct legal stand that Obama's actions are illegal and unconstitutional," Kobach said. Kobach's latest legislation is among a series of bills resurfacing this year aimed at cracking down on illegal immigration. The proposals include:
▪ Banning state colleges and universities from charging in-state tuition for some illegal immigrants. The House has passed similar legislation before, but it was blocked by a Senate controlled by moderate Republicans. The Senate is distinctly more conservative now than before 2013 and would likely have to move on the bill before it would be taken up in the House.
▪ Requiring contractors doing more than $5,000 worth of business with the state to enroll in an Internet-based system called E-Verify, which allows businesses to determine the eligibility of their employees to work in the United States. It also would apply to private businesses with more than four employees. If found in violation, they would be barred from deducting wages of the illegal immigrant as a business expense on their income taxes.
After suffering legislative setbacks in recent years, Kobach hopes this year will be ripe for pushing bills limiting illegal immigration, possibly fueled by Obama's executive order that's now being challenged in the courts. "We are the sanctuary state of the Midwest," Kobach said of Kansas. "We are the only state in the five-state area that does nothing to discourage illegal immigration and on top of that we do something to encourage it by giving in-state tuition to illegal aliens."
http://www.kansascity.com/news/government-politics/article10385060.html
IS THE SENATE MINORITY ALL-POWERFUL?
"…It must be obvious to any sane observer that the Democrats are threatening a DHS shutdown through their Senate filibusters. But somehow, in Washington's topsy-turvy world, that is not how the issue is being framed. This morning, Chris Wallace, the best of the Sunday morning pundits, interrogated John Boehner about the risk that DHS could go unfunded. Boehner's replies were entirely reasonable:.. But this is how the interview has been reported: "Boehner 'certainly' prepared to let DHS funding run out." Here is another one: "Speaker Boehner is ready to let Homeland Security funding lapse." Similar headlines were published just about everywhere. Republicans are preparing to shut down the Department of Homeland Security! But this is bordering on the insane: Boehner's Republican House has voted to fund DHS. If funding runs out, it will be because Democrats, the Senate minority, filibustered all DHS funding. Why isn't Harry Reid on the Sunday morning shows, being asked to explain why the Democratic Party is blocking funding of DHS's national security functions? I know, that's a silly question. Harry Reid is a Democrat, so he doesn't have to answer any questions. The current spin on the news implies that the Senate minority gets to make all decisions about funding of government agencies and programs. If the Senate minority wants more funding, or less, then the Senate majority, the House of Representatives and the president are required to go along and fashion legislation that is acceptable to the Senate minority. That is what Chris Wallace and everyone to his left are now telling us. I have scoured the Constitution and haven't found any provision that invests the Senate minority with such dominion over spending. Nor do I remember that when the Republicans were in the Senate minority, from 2007 through 2012, any of these reporters and pundits told us that the GOP minority was in charge of spending, and the Democratic majority in the House and Senate, and the Democratic president, were obliged to fall in line behind the GOP Senate minority. Can we have a consistent set of rules here? In a sense, of course, the rules are consistent: if you listen to the mainstream press and Democratic Party pundits, whatever favors the Democrats at the moment is required. If you created a Venn diagram for intellectual consistency and liberalism, you would find zero overlap."
http://www.powerlineblog.com/archives/2015/02/is-the-senate-minority-all-powerful.php
Can GOP finally win a spending fight?
"As Congress struggles to end its stalemate over funding Homeland Security, Republicans are haunted by the start fact that the public usually blames them for spending gridlock. The extent of the damage is debated — the GOP, after all, won a landslide election victory last November after being blamed for the shutdown a year earlier — and it splits Republicans themselves over whether to accept a shutdown or avoid it like the plague. "Everything else being equal, since Republicans now control both Houses in Congress my hypotheses is they will be blamed because they are in charge," Gallup's editor in chief, Frank Newport, told the Washington Examiner. The GOP in recent days has been trying to shift the blame to the Democrats, since it is the opposition party's votes that are blocking the DHS funding bill. But pollsters say it will be difficult to reverse public opinion…"
http://www.washingtonexaminer.com/can-gop-finally-win-a-spending-fight/article/2560235?custom_click=rss
Stabenow: Tying immigration reform and homeland security funding "pretty reckless"
"U.S. Sen. Debbie Stabenow is worried about a potential shutdown of the Department of Homeland Security. "I am very concerned and actually quite shocked that it's gotten to this point," Stabenow said during a visit to St. Joseph Monday morning. Congress has a little more than a week to vote on a bill to fund the department. It has stalled because some Republicans are using the bill to try to end a program that allows people who came to the U.S. illegally as children to get work permits. Stabenow says tying the two issues together is "pretty reckless," particularly considering the heightened threat from terrorists groups like the self-declared Islamic State. "We have terror threats all around us and yet the Republicans who are in charge now are basically playing politics with homeland security money," she said. If no agreement is reached, essential employees at DHS, like TSA agents and border patrol officers would remain on the job, but without pay…"
http://michiganradio.org/post/stabenow-tying-immigration-reform-and-homeland-security-funding-pretty-reckless
Michael Barone: DREAM Act Has Bipartisan Support, "Tactical Mistake" To Lump It With Immigration Reform/DHS Fight
"MICHAEL BARONE, WASHINGTON EXAMINER: Well certainly from a technical point of view, Democrats are preventing this measure from coming to the floor that would fund DHS with proviso they can't spend funds on enforcing certain ones of the president's executive orders or directives or whatever you want to call them. I think that House Republicans made a misstep here, tactically, by including not only the executive order that the president issued a couple of months ago concerning illegal immigration, generally but also going back to earlier orders that he issued back in June 2012, for the so-called DREAMers, people who were brought here illegally as children and who meet certain benchmarks –graduation, no criminal record, so forth. That is a highly popular measure, that tests out in the polling at 60 percent plus approval.  President Obama's more recent measures do not test so well, and I think that by lumping those two together — presumably because some conservative block of Republicans wanted to do that– they made a tactical mistake. Legally it can be justified, you say hey, the executive authority under the constitution was exceeded in both cases, both are instances of the president not faithfully executing the law has he is required to under the constitution, that is the argument. From a legal point of view they can say they're consistent, but from a political…"
http://www.realclearpolitics.com/video/2015/02/16/michael_barone_dream_act_has_bipartisan_support_tactical_mistake_to_lump_it_with_immigration_reformdhs_fight.html
Battle over DHS funding: what's at issue, where things stand
Funding for DHS is scheduled to run out later this month. That deadline was set as part of an effort by Republicans to stand up to President Obama's use of executive action to ease US policies toward illegal immigrants.
http://www.csmonitor.com/USA/DC-Decoder/2015/0216/Battle-over-DHS-funding-what-s-at-issue-where-things-stand
Illegal Immigration 2015: Asylum Seekers In US Worry About Obama's Executive Actions For Undocumented Immigrants
"When President Barack Obama's executive actions on immigration take effect this week, there will still be tens of thousands of backlogged applications for people seeking asylum in the U.S. The excess of applicants is expected to worsen with the ongoing crises in Syria, Iraq and Ukraine. That outlook has caused some to worry that they'll be less of a priority behind the several million undocumented immigrants who will be eligible for the expanded Deferred Action for Childhood Arrivals program, which begins Wednesday. At the start of 2015, the backlog in the nation's asylum system was 73,000 cases, the Philadelphia Inquirer reported. About 4,000 cases were added in the final 60 days of 2014. U.S. Citizenship and Immigration Services, the agency that handles asylum and immigration applications, announced last week that it hired 175 new asylum officers, bringing the total number to 448. USCIS also said it was abandoning an out-of-order approach to processing applications: With some exceptions, the agency will now process cases in the order in which they were received. In a statement released last week, a USCIS spokesman attributed the high accumulation of still unprocessed applications to "the humanitarian situation on the southern border … and the recent influx of migrants attempting to cross into the United States unlawfully." Asylum applications have also doubled since 2009, the spokesman said. But even with the added manpower, some immigration attorneys say the USCIS would need two years without new cases to process the backlog. Asylum expert and Temple University law professor Jaya Ramji-Nogales told the Inquirer that the surge of refugees worldwide, including a recent decision by officials to prioritize women fleeing domestic violence, had also contributed to the strain on the system. Obama's executive actions defer deportation actions for 5 million undocumented immigrants who are the parents of children born in the U.S. However, it's not clear how much overlap exists between illegal immigrants and asylum seekers."
http://www.ibtimes.com/illegal-immigration-2015-asylum-seekers-us-worry-about-obamas-executive-actions-1817440
Wednesday marks start of Obama immigration actions
"Thousands of undocumented immigrants will begin applying Wednesday for President Obama's program to allow them to stay and work legally in the United States. Or maybe not. The first phase of Obama's plan to protect up to 4 million undocumented immigrants from deportation is mired in uncertainty, as congressional Republicans try to derail the program through legislation and state leaders try to block it in federal court. The congressional battle could lead to a partial government shutdown. GOP leaders are trying to halt the president's plan through a funding bill for the Department of Homeland Security, which runs out of money Feb. 27. In the legal battle, a federal judge in Texas is expected to rule any day on a request by 26 Republican state leaders to block the president's order. "In the face of lawsuits and the congressional debacle on DHS funding, it does create confusion," Arnulfo De La Cruz, director of the Immigrant Justice Campaign for the Service Employees International Union in Los Angeles. "But we're working to get the word out that the president's executive action is moving forward." Obama announced in November that he would protect up to 4 million undocumented immigrants from deportation. The first part of that program, scheduled to start Wednesday, is an expansion of the Deferred Action for Childhood Arrivals (DACA) program, which Obama created in 2012 for undocumented immigrants brought to the country as children. If they met certain criteria, such as having a clean criminal record and graduating from a U.S. high school, they could be protected from deportation and apply for work permits. So far, more than 600,000 immigrants have been approved. That program. however, was limited to people under 31. The president eliminated that cap in December, opening the door for an estimated 300,000 more immigrants who were brought to the country as children. The other part of the president's action would offer protection from deportation for up to three years and work permits for the undocumented parents of U.S. citizens and legal permanent residents. Applications for that program are expected to begin in late May. All together, Obama's executive actions would benefit about 4 million undocumented immigrants already living in the USA. Undocumented immigrants around the country are now digging up their old high school transcripts, finding old pay stubs and organizing their paperwork for the new application process. "I will no longer have to leave home every morning wondering whether I'll make it back or not," said Adriana Salas, 23, who came to the U.S. at age 5, attends community college in Scottsdale, Ariz., and dreams of becoming a doctor. "I want to be able to work legally and give my family a better life. In my heart, I am already a U.S. citizen." For Ivan Reyes, it means putting aside the landscaping business he's been running and finally finding work as a computer technician. At 34, Reyes was too old to qualify for the president's 2012 program, leaving him undocumented and unable to find a job in the field he had studied for…"
http://www.usatoday.com/story/news/politics/2015/02/16/obama-immigration-order-daca/23492269/
SPENDING/BUDGET/ECONOMY:
How much debt did each president leave for the country? (very cool graph)
"President Franklin Roosevelt, who presided over most of World War II, left the country with more debt than every other president to date. Public debt as a share of GDP was at 95.7 percent in 1944, his last full calendar year in office. President Obama is the second-worst president in this category, with public debt at 74.1 percent of GDP in 2014. Even under President Obama's budget proposal, public debt would still be 74.3 percent of GDP in 2016, his last year in office. There was no public debt in 1836, President Andrew Jackson's final year in office. Presidents Van Buren, Tyler and Pierce are the only other presidents to leave office with debt at 1 percent of GDP or less. President William Howard Taft was the last president to leave office with public debt in the single digits. Since World War II, President Richard Nixon left office with the least public debt…."
http://www.washingtonexaminer.com/how-much-debt-did-each-president-leave-for-the-country/article/2560220?custom_click=rss
Obama wants massive spending, staffing increases for IRS in 2016 budget
"Thousands of new Internal Revenue Service employees will not be shouldering the regulatory burden Obamacare rules have heaped onto the tax agency, despite IRS claims that it needed massive additional funding to hire such support staff. Only 483 of the 9,245 new hires President Obama is seeking for the IRS in his 2016 budget proposal would be assigned to work on Obamacare programs, according to a budget summary published by the federal tax agency. As the agency tasked with enforcing Obamacare's individual mandate provision, the IRS must for the first time this year assess a fine against people who were eligible for the government-funded health insurance but declined to enroll. The 11.29 percent increase in the IRS workforce would bring it to a total of 91,486, compared to its current 81,279 employee workforce, if Congress approves it as requested. The huge requested increase in the IRS workforce was just one of multiple hikes in the tax agency's spending being sought by Obama. The request includes an 18.43 percent increase for the IRS investigations budget, 9.96 percent for exams and collections and a 13 percent boost in IRS regulatory spending. Other spending increases sought by the agency for 2016 include 49.87 percent for information services, 30.75 percent for business systems modernization, 30.36 percent for operations support, 17.38 percent for infrastructure and 11.39 percent for shared services and support. Most of the new hires requested by the IRS would focus on the agency's effort to crack down on tax delinquency and fraud or ways to improve internal operations, according to President Obama's budget proposal for the federal tax agency for 2016…"
http://www.washingtonexaminer.com/obama-wants-massive-spending-staffing-increases-for-irs-in-2016-budget/article/2560283?custom_click=rss
Obama Betrayal: Effort to Snatch $10 Billion From Veterans
"President Obama and the Veterans Administration bureaucracy are already sabotaging the VA reform law passed in August. The ink is barely dry on the 8.6 million "Choice Cards" that supposedly allow vets to see a doctor outside the delay-plagued system. Obama's budget tries to snatch the $10 billion allocated for the Choice program and allow it to be spent however VA top administrators want. It's a sickening betrayal. Even worse, VA secretary Robert McDonald is telling federal lawmakers that this underhanded move will better serve "VA system priorities." That's the problem. He's more interested in protecting "the system" than vets. It's all about bureaucratic turf and union jobs. With a straight face, McDonald says it has " nothing to do with us trying to gut the Choice Card or anything like that; it was about flexibility." Flexibility for VA bureaucrats, not for ailing vets who need it. Removing the funding definitely will gut the program because the law says the Choice program expires whenever funding runs out.  At a Feb. 2 press briefing, VA administrators facetiously claimed that sick vets don't want to see outside physicians, and that use of the Choice Cards was "much lower" than they had expected. That's a whopper. When asked, they couldn't provide any specifics. Pete Hegseth, CEO of Concerned Veterans for America, can. He reports that vets get the runaround when they call the VA for permission to use the Choice Card. "The VA is making a concerted attempt to undermine anything that looks like choice." Vets get told they don't meet the requirement for living 40 miles or more from a VA facility, or they haven't endured an unacceptably long wait for care, or their care isn't medically necessary.  VA administrators are lying to Congress when they say vets don't want choice. A Tarrance Group poll the first week of February found that 88 percent of vets polled said it is "extremely" or "very important" to increase their healthcare choices.  Here's another whopper: The president's budget parrots the VA's claim that the money allocated for Choice is urgently needed to "support essential investments in VA system priorities." How urgent are those priorities? At their press briefing, the VA brass couldn't name any. House Veterans Affairs Committee Chair Jeff Miller, R. Fla., dismisses the notion that the Choice money is needed elsewhere, pointing out that the VA has "left hundreds of millions in healthcare funding unspent since 2010 while thousands of vets languished on waiting lists." Not to mention that the president's new budget proposal increases VA funding by another 7.5 percent…"
http://www.newsmax.com/McCaughey/healthcare-veterans-va-health/2015/02/15/id/624871/?ns_mail_uid=80572804&ns_mail_job=1608649_02162015&s=al&dkt_nbr=qcwe1gbp
Do the Wealthy Really Pay Their 'Fair Share'? Economics Professor Breaks It All Down
"Do the rich pay their fair share of taxes? That's the very question that Lee Ohanian, an economics professor at UCLA, tackled in a new course for Prager University, revealing some fascinating statistics that he says dispel the myth that the wealthy aren't paying enough into the tax system. Ohanian began by noting that defining two elements is essential before fully understanding the issue: who, exactly, qualifies as rich and how "fair" should be defined. "According to 2011 data, a top 10 percent house makes around $150,000 per year in gross annual income [before deductions and taxes]," he said, noting that the top five percent consists of people making $190,00 and above. Ohanian said the top one percent consists of people making $500,000, and above and that the proportion of those who make millions and billions is actually "very small." Then, the professor defined what he believes is "fair" when it comes to taxation. "Fair would seem to be that the group of taxpayers who earn 10 percent of the country's income would pay 10 percent of the country's taxes," he said, noting that this doesn't end up happening in practice. "According to IRS data, the top 10 percent of all earners pay 71 percent of all federal income tax, while earning only 43 percent of all income." Even the top one percent, he said, pays 37 percent of all federal income tax, while only earning 17 percent of it. His conclusion: "If anything, the top 10 percent pay more than their fair share."  Ohanian also dove into the payroll tax as well, which deducts money for Social Security and Medicare, arriving at similar conclusions. "To say the rich, however you might define them, don't pay their fair share is simply wrong," he concluded. Watch him break it all down below:.."
http://www.theblaze.com/stories/2015/02/16/do-the-rich-really-pay-their-fair-share-ucla-economics-professor-breaks-it-all-down/
COMMON CORE/EDUCATION:
Testing based on Common Core standards starts this week
"Sixth-grader Kayla Hunter considers herself pretty tech savvy. She has a computer at home unlike about half her classmates at her elementary school. And it matches up well with the one she'll use this week to take a new test linked to the Common Core standards. Still, the perky 11-year-old worries. During a recent practice exam at her school in Ohio, she couldn't even log on. "It wouldn't let me," she said. "It kept saying it wasn't right, and it just kept loading the whole time." Her state on Tuesday will be the first to administer one of two tests in English language arts and math based on the Common Core standards developed by two separate groups of states. By the end of the school year, about 12 million children in 29 states and the District of Columbia will take them, using computers or electronic tablets. The exams are expected to be more difficult than the traditional spring standardized state exams they replace. In some states, they'll require hours of additional testing time because students will have to do more than just fill in the bubble. The goal is to test students on critical thinking skills, requiring them to describe their reasoning and solve problems. The tests have multimedia components, written essays and multi-step calculations needed to solve math problems that go beyond just using rote memory. Students in some states will take adaptive versions in which questions get harder or easier depending on their answers. But there's been controversy. The tests have been caught up in the debate playing out in state legislatures across the country about the federal role in education. Although more than 40 states have adopted Common Core, which spells out what reading and math skills students should master in each grade, several have decided not to offer the tests — known as the Smarter Balanced Assessment Consortium, and Partnership for Assessment of Readiness for College and Careers, or PARCC. Some states are introducing other new state standardized tests this year. The Common Core tests fulfill the requirement in the federal No Child Left Behind law for annual testing in reading and math in grades three to eight and again in high school. But as Congress seeks to rewrite the education law, there's debate over whether the tests should be required by Washington, and whether students are being tested too much. Parents in pockets of the country have joined a movement to "opt out" of these standardized tests…"
http://cnsnews.com/news/article/testing-based-common-core-standards-starts-week
Is Common Core support disqualifying for 2016 candidates? Maybe not
"Sit down in a room full of conservatives talking about issues that will resonate in 2016, and you're likely to leave thinking that the Common Core education standards are a bigger issue for Republican primary voters than even immigration reform or the Affordable Care Act. Opposition to those standards is so potent an issue among the politically active that many who observe politics for a living have grown convinced that support for Common Core alone could sink a prospective 2016 Republican's candidate's campaign. But a new NBC News/Marist survey released over the weekend suggests that Common Core may not resonate outside of conservative circles, or even with potential Republican presidential primary voters in early states. In South Carolina, 47 percent of Republican primary voters said a candidate who backs Common Core could still secure their vote. By contrast, only 41 percent of Palmetto State Republicans would vote for a GOP candidate who believes in the theory of anthropogenic global warming and just 45 percent would support a candidate who backs same-sex marriage. The story is similar for Republicans in New Hampshire and Iowa. In the Granite State, 47 percent would cast a ballot for a candidate who supports Common Core. This issue is more acceptable to New Hampshire Republicans than support for gay marriage, hiking taxes on the rich, or backing a pathway to citizenship for the nation's illegal immigrants. In the Hawkeye State, a remarkable 57 percent of self-identified Republicans do not regard Common Core as a disqualifying issue for 2016. In fact, it might even be a positive for Republican candidates vying to compete in the Iowa caucuses at this stage of the race. Only backing the commitment of U.S. troops to fight ISIS and expressing support for Obamacare's repeal are traits viewed more positively by Iowa's Republican voters. This poll is going to be seen as good news for Jeb Bush, who remains the 2016 Republican presidential primary's most outspoken proponent of these national education standards. He could formerly claim New Jersey Gov. Chris Christie as an ally on this matter, but the Garden State governor recently backed away from his support for Common Core. "I have grave concerns about the way this has been done and especially the way the Obama administration has tried to implement it through tying it to federal funding," Christie told an audience in Iowa last week. "That changes the entire nature of it from what was initially supposed to be a voluntary type of system that states could decide on their own."
http://hotair.com/archives/2015/02/16/is-common-core-support-disqualifying-for-2016-candidates-maybe-not/
Is Common Core Too Toxic For Republican Primaries? Maybe Not
"An NBC/Marist poll released Sunday of early presidential primary states suggests that while Common Core remains a divisive issue within the Republican Party, it may not be the destroyer of presidential ambitions it has been forecast as. The poll surveyed residents of Iowa, New Hampshire and South Carolina on which likely presidential contenders they supported the most, and how certain issues influenced how they viewed candidates. In the case of Common Core, likely voters were asked whether a candidate's support for the standards was totally acceptable, mostly acceptable, mostly unacceptable or totally unacceptable. In each of the three states, acceptance of Common Core was higher than hostility among the potential Republican electorate (defined as registered Republicans as well as independents who prefer voting in Republican primaries). In both New Hampshire and South Carolina, the margin was close, with 47 percent seeing Common Core as acceptable and 46 percent seeing it as mostly or completely unacceptable. In Iowa, the margin was wider, with 56 percent saying Common Core as acceptable and just 36 percent saying it wasn't. Among the possible controversial positions a Republican could take, Common Core was actually one of the least toxic. In each state, Republican primary voters were substantially more hostile to a hypothetical candidate who embraced a path to citizenship for illegal immigrants, who supported raising taxes on the wealthy or who believed in human-driven climate change. In fact, Republicans were even less accepting of a candidate who opposed gay marriage than they were of a candidate who supported Common Core…"
http://dailycaller.com/2015/02/16/is-common-core-too-toxic-for-republican-primaries-maybe-not/
Obama, GOP Butt Heads On Education
"…President Obama is using Presidents Day to denounce ongoing efforts in the House to reform No Child Left Behind, a move that could be damaging to efforts to replace the 13-year-old law. Since the start of 2015, Republicans in both the House and Senate have been working to draft legislation that would replace the law that has dictated the direction of American education for the past 13 years, and is now almost universally regarded as badly outdated. For most of the process, the White House had remained aloof, but that changed Friday when the White House released a report arguing that the House Republicans' proposal, dubbed the Student Success Act, would gut funding for the nation's most challenged schools. Obama doubled down on the attack over the weekend, releasing a Valentine's Day message suggesting that Republicans are sabotaging education instead of fixing it. "It's pretty commonsense that an education bill should actually improve education," Obama said. "But as we speak, there's a Republican bill in Congress that would frankly do the opposite."…"
http://dailycaller.com/2015/02/16/obama-gop-butt-heads-on-education/
MISC.:
IRS enforcement actions bully innocent citizens
"Imagine a world where the tax man could take all your money simply because he thinks you're a criminal — but he's too busy to tell you he thinks you're a crook, let alone prove it. Sounds ludicrous, right? But that's not merely some kind of fictional dystopia; it's taking place right here in the United States, and has been for decades. In 1989, U.S. Attorney General Richard Thornburgh remarked civil asset seizure laws allowed "a drug dealer to serve time in a forfeiture-financed prison after being arrested by agents driving a forfeiture-provided automobile while working in a forfeiture-funded sting operation." These days, civil asset seizure allows the Internal Revenue Service to pad the federal treasury with the fruit of hardworking small business owners' labor, without so much as a court order or criminal trial. According to research from the Institute for Justice (IJ), a public-interest nonprofit law firm based in Virginia, IRS enforcers took almost a quarter-billion dollars from private citizens' bank accounts between 2005 and 2012, before even asking the accused parties whether they were in fact trying to hide illegal activity. Using asset forfeiture laws, the IRS's profitable raids enforced laws against "structuring" — concealing bank transactions from federal bank reporting laws. The practice is sometimes employed by money-laundering rings to evade detection. The IRS requires banks to file "suspicious activity reports" with the U.S. Treasury Department if they suspect someone is guilty of structuring. Frequent or large deposits of even legitimately obtained cash can result in one's account being red-flagged and seized before any charges have been filed. Unfortunately for thousands of Americans, these overly broad forfeiture laws and excessively zealous government agents resulted in "seize first, ask questions later" cases like that of Carole Hinders. Hinders owned a small Mexican restaurant in Spirit Lake, Iowa."
http://www.washingtonexaminer.com/irs-enforcement-actions-bully-innocent-citizens/article/2560257
Let's see her emails
"It's been nearly two years since Lois Lerner planted a question at an American Bar Association gathering to slip in the fact that the IRS had singled out Tea Party groups for special scrutiny.
Since then, we've learned the following:
–We're not going to get more from Lerner, who invoked the Fifth before Congress.
 –We're not going to get real answers from IRS chief John Koskinen. To the contrary, the only assurance from him that we're sure he'll make good on is his recent promise that Americans will get terrible service from the IRS this year.
 –We're not going to get any help from the Justice Department, which has refused to follow up Congress' finding of contempt against Lerner by referring her case to a grand jury.
Still, we do know this. Contrary to earlier assertions by the IRS, the Lois Lerner ­emails Congress sought were not lost forever.
Sen. Ron Johnson (R-Wis.), who chairs the Senate Homeland Security and Government Affairs Committee, says authorities have now managed to recover roughly 16,000 Lerner emails.
This has led Johnson to send Koskinen a letter in which the senator writes, "I respectfully request your assistance in better understanding the IRS's document-retention and -production process." We prefer the way the senator put it on Fox News: "I smell a rat. I smell a number of rats, and that's what we are going to get to the bottom of." We're as curious as anyone about why the IRS told us the Lerner emails were gone forever. But what we really want to know is this: What the heck is in them?"
http://nypost.com/2015/02/15/lets-see-her-e-mails/
EXCLUSIVE — HOUSE REPUBLICANS TO PRESSURE SENATE JUDICIARY MEMBERS TO OPPOSE LORETTA LYNCH NOMINATION
"More than 20 House Republicans have already signed on to a letter that Rep. Jim Bridenstine (R-OK) is circulating—and planning to send to the Senate Judiciary Committee later this week—calling on Senate Republicans to block the nomination of U.S. Attorney Loretta Lynch to replace Eric Holder as Attorney General of the United States in committee, Breitbart News has learned exclusively. "We urge you to oppose the nomination of Loretta E. Lynch for Attorney General of the United States," the letter from House Republicans to Senate Judiciary Committee members—a copy of which was provided to Breitbart News—reads. "Article II, Section 2 of our Constitution regarding approving Presidential nominees includes the power, even the obligation, for the Senate to withhold consent when there are questions about a nominee's fitness.  Since this important power is vested in the Senate alone, we write to you to express our very serious concerns with Ms. Lynch and to urge each of you to withhold consent and reject her nomination." Signers of the Bridenstine letter at this time, according to a source in his office, include: Reps. John Ratcliffe (R-TX), Brian Babin (R-TX), Randy Weber (R-TX), Mo Brooks (R-AL), John Fleming (R-LA), Lamar Smith (R-TX), Jeff Duncan (R-SC), Pete Sessions (R-TX), Andy Harris (R-MD), Austin Scott (R-GA), Ted Yoho (R-FL), Louie Gohmert (R-TX), Ted Poe (R-TX), Chris Stewart (R-UT), Paul Gosar (R-AZ), David Schweikert (R-AZ), Roger Williams (R-TX), Steve King (R-IA), Doug LaMalfa (R-CA) and Dave Brat (R-VA). Bridenstine is currently gathering more signatures before his planned public release of the letter later this week…."
http://www.breitbart.com/big-government/2015/02/16/exclusive-house-republicans-to-pressure-senate-judiciary-members-to-oppose-loretta-lynch-nomination/
GOP cools on Loretta Lynch
"President Obama's pick to serve as the next attorney general is having a hard time finding Republican supporters. To be confirmed by the Senate, attorney general nominee Loretta Lynch only needs four Republicans to support her nomination. But it is unclear where those votes will come from.  Sen. Orrin Hatch (Utah) is the only Republican so far who has signaled his intention to vote for Lynch, though several others have spoken favorably about her. But many Republicans are expressing concerns about Lynch's stance on immigration and what they suggest is a lack of "independence" from the White House. Lynch's confirmation was pushed back by two weeks Thursday amid "anonymous" objections from some Republicans. But Democrats say they are dragging their feet. "What we're trying to do is get an indication from her of the independence that she's going to have from the White House," Senate Judiciary Chairman Chuck Grassley (R-Iowa) told The Hill. "I think [Attorney General Eric] Holder is running the Justice Department like a wing of the White House," he added. "That's not right, and I want her to show us that she can be independent." Holder has had a testy relationship with Republicans at the best of times. The nomination of Lynch was initially seen as a move that had the potential to ease those tensions."
http://thehill.com/homenews/232854-gop-cools-on-loretta-lynch
Like Obamacare? You Will Love ObamaNet
It would regulate the Internet as if it were a 1930s telephone company.
"In his relentless drive to leave no aspect of American life unmolested, Obama's next stop is cyberspace. Having "reformed" U.S. medicine, Obama now aims to "repair" the World Wide Web. If you like Obamacare, you will love ObamaNet. On February 26, the Federal Communications Commission will vote on a "net neutrality" proposal to regulate broadband networks as if they were telephone monopolies from the days when copper wire was high tech. ObamaNet would let Uncle Sam intervene in the price, product-innovation, and capacity decisions of Internet Service Providers (ISPs). Net neutrality? Let's call it net brutality. Like Obamacare, ObamaNet would impose complex rules via Title II of the Communications Act of 1934. FDR signed that legislation seven years after The Jazz Singer — the first feature-length talking picture — and seven years before Pearl Harbor. Astride this 81-year-old steed, Obama would lead the Internet's charge into the 21st century. Once ObamaNet ropes ISPs into Title II, they would need FCC approval for new products, business models, data-traffic operations, and more. Rather than focus on inventions and improvements, Silicon Valley executives would have to machete their way through Title II's 682 pages and 987 rule sections. They could ask "forbearance" from these regulations. Good luck. According to the National Cable & Telecommunications Association, the FCC makes the average applicant wait 372 days — one year and one week — for an answer. Since 1996, about 69 percent of such requests have failed, at least partially. This is heaven for attorneys and hell for software coders, entrepreneurs, and consumers. Like Obamacare, ObamaNet also would pick pockets. "For the first time, billions of dollars in fees will be attached to the Internet service, just like they are to telephone service," warns Senator Mike Lee (R., Utah). ISPs then would "pass them on to you, the consumer." Liberal-think-tank scholars Robert Litan of the Brookings Institution and Hal Singer of the Progressive Policy Institute (PPI) calculate annual increases in state fees of $67 for landline-broadband accounts and $72 for wireless subscriptions. Federal taxes per household will rise $17. They predict that "the new fees could reach $15 billion per year."…"
http://www.nationalreview.com/article/398653/obamacare-you-will-love-obamanet-deroy-murdock
FCC, FEC look to ruin the Internet
The left lifts its boot toward the free flow of information
"We knew this was coming. Within the last couple of weeks, both the Federal Communications Commission and the Federal Election Commission declared their intention to regulate the Internet. Fascists always explain their actions as efforts to either make something more efficient, "fair," or to supposedly "protect" their target. Sometimes they simply lie, like saying they're nationalizing health insurance to make it more affordable and to increase access to health care. Now, with the feds' latest effort, their new slogan might as well be, "If you like your Internet, you can keep your Internet." Make no mistake: The Internet is under assault and saving it is up to us. Democrats and their liberal sycophants have been contemplating for years how best to smash the Internet. Open discussion among the great unwashed masses poses a threat to the superiorly educated and groomed establishment. First, it was the magnificence of the so-called Fairness Doctrine, which made free speech on the radio impossible. President Reagan's reversal of that Orwellian control mechanism made talk radio possible (to say nothing of the likely increase of gastrointestinal disorders among liberals). Even prior to that massive win for the First Amendment, the left had succeeded at co-opting the legacy media by swamping the staff and reporters with ideological true believers, making newspapers and the broadcast networks nothing more than PR agencies for the leftist agenda. Think about it: The sheeple emerging from the liberal academies around the country in the 1960s and '70s didn't move to the countryside to smoke pot and raise puppies. No, they went into media. They became writers, reporters and television news anchors. Never mind that by the 21st century, their blind partisan allegiance was destroying their industry. I'm sure they feel getting Barack Obama elected to two terms as president made it all worthwhile…"
http://www.washingtontimes.com/news/2015/feb/16/tammy-bruce-fcc-fec-look-ruin-internet/
FCC COMMISSIONER: PROPOSED FCC, FEC REGS 'PRETTY DANGEROUS'
"Republican FCC Commissioner Ajit Pai declared that President Obama's plan to regulate the Internet, coupled with potential FEC regulations would be "pretty dangerous" on Monday's "Sean Hannity Show." When asked how a website like the Drudge Report would be impacted, Pai stated "there's not much within the four corners of the document that hint at anything regarding content.  What I can tell you is one my friends over at the Federal Election Commission, Lee Goodman has been outspoken about the fact that some of the commissioners there are very interested in looking at content online that, in their view, shapes the political discourse. And so if you pair what the FCC is doing in terms of the Internet's infrastructure, and what the FEC might do in terms of the Internet's content, you see a pretty dangerous combination in terms of government control over not just what we say, but how we say it." Regarding the impact of the plan on Internet users, he declared "bills for broadband are going to go up, this order opens the door to a vast array of federal and state fees because it's going to be treating the Internet, for the first time, essentially as telephone service…Secondly, it's going to mean that the speeds that your listeners use—the speeds your listeners get when they're accessing the Internet are going to slow down because obviously these networks don't build themselves.  The private sector has to take the risk and invest the capital to build those networks and if they know the FCC's going to micromanage them every step of the way, they're going to be less likely to build some of those high-speed connections," and that the regulations would lead to "much less competition" over the long term. Earlier, after criticizing the plan's secrecy Pai stated "the details of the plan itself are very intrusive, it's a massive shift in favor of government control of the Internet. Everything from your wireless service plan, to your wire line connection at home. And I think ultimately it's going to lead to higher prices, slower speeds for consumers on broadband services, it's going to be government rate regulation and second-guessing of the private sector, and it's going to be a bonanza for trial lawyers. We specifically invite all the trial lawyers to sue, class-actions across the country for any and all Internet practices." He further questioned the legal authority of the FCC to adopt such regulations.
He added that net neutrality regulations proposed back in May were a "lighter touch" than the current proposal."
http://www.breitbart.com/video/2015/02/16/fcc-commissioner-proposed-fcc-fec-regs-pretty-dangerous/
Net neutrality advocates identify holes in FCC's net neutrality plan
"Legal obstacles" seen in how FCC intends to reclassify broadband.
http://arstechnica.com/tech-policy/2015/02/net-neutrality-advocates-identify-holes-in-fccs-net-neutrality-plan/
Republicans' failure to stop net neutrality could damage the GOP
"Too little, too late. That's the feeling one gets in studying the flurry of Republican responses to FCC Chairman Tom Wheeler's proposed net neutrality rules. With the rules up for vote Feb. 26, Republicans have little time left to mount an offensive — but that hasn't stopped them from making some last-minute moves. Here is a small snapshot of the efforts:
–FCC Commissioner Ajit Pai, one of two Republicans on the FCC and appointed to the commission by President Obama, has come out as a forceful voice against the proposed regulations. He photographed himself with the 300-plus-page document and slammed the plan as "massive intrusion in the Internet economy" and "a monumental shift toward government control of the Internet," according to The Hill. Noting that countries around the world are watching what the U.S. does with its internet policy, Pai argued that the FCC's rules could have the unintended consequence of making it more difficult for the US to fight for a fair and free internet abroad. Pai even took the rare step of hosting his own press conference on the matter.
–FCC Commissioner Michael O'Rielly also published his critique of the plan. O'Rielly is, along with Pai, a Republican and is opposed to net neutrality rules as laid out by the FCC chairman. In his own words: "I am troubled by statements that the Net Neutrality item will grant broad forbearance from Title II, and I feel compelled to respond to these claims. The promised forbearance amounts to fauxbearance. The FCC fact sheet clearly states that the item leaves in place more than a dozen provisions that are central to common carrier regulation. … The FCC fact sheet promises the certainty of 'bright line rules,' but instead raises many more questions than answers."
–Republicans have initiated an investigation into the president's November call for the reclassification of the Internet under Title II, which they contend amounted to undue influence over the FCC, an independent agency. They point to the fact Wheeler seemed to be moving away from reclassification for most of last year, but that his proposal now includes it.
–Rep. Marsha Blackburn, R-Tenn., has called for a delay in the FCC ruling, citing allegations of collusion between the White House and the FCC. "Chairman Wheeler should delay the FCC Net Neutrality vote scheduled for Feb. 26," said Blackburn. "There is much at stake, as Title II regulations will lead to billions of dollars in new fees and taxes. The seriousness of these allegations require Chairman Wheeler's attention beyond a mere statement or press release in order to assure the public that the FCC was not unduly influenced by the White House."
http://www.washingtonexaminer.com/republicans-failure-to-stop-net-neutrality-could-damage-the-gop/article/2560213
Fate of 'Audit the Fed' rests in Dem hands
"A long-running campaign to fully subject the Federal Reserve to outside review could come down to a handful of moderate Democrats. The "Audit the Fed" movement has grown from an oddball pet project of former Rep. Ron Paul (R-Texas) into legislation that was passed with broad bipartisan majorities in the House two Congresses running, before stalling in Democratic-led Senates.  With Sen. Rand Paul (R-Ky.) looking to follow in his father's footsteps with a new audit bill, the prospects of a GOP-controlled Congress actually sending a measure to the president is more real than it has ever been before. But clearing the 60-vote threshold required in the Senate to avoid a filibuster means even united Republicans would have to pick off a handful of Democrats to clear the measure. The Republican majority, if united, could at least muscle a Fed audit through the Senate Banking Committee, where the GOP enjoys a two-seat advantage on the panel…"
http://thehill.com/policy/finance/232819-fate-of-audit-the-fed-rests-in-dem-hands
Ed Henry: Some Democrats 'Are Going To Start Separating' From Obama [VIDEO]
"..HOST STEVE DOOCY: Don't you think it's curious that you've got [Former Defense Secretary] Leon Panetta, who worked for this president, he was in his administration– HENRY: And criticized him heavily on the way out.
DOOCY: He did on the way out, and now he's talking about we need leadership. Gee, would that be Hillary Clinton?
HENRY: Well, was he chief of staff in the first Clinton administration? DOOCY: Yes! Actually he was.
HENRY: Well look, there is going to be some Democrats who are going to start separating from this president. There are others like John Podesta, who now leaves as counselor to this president, and is likely to be the campaign chairman for Hillary Clinton. He is going to try to bridge that divide so they don't have a repeat of Clinton-Gore in 2000, where the Democrats weren't getting along. But Leon Panetta might not be helping…"
http://dailycaller.com/2015/02/16/ed-henry-some-democrats-are-going-to-start-separating-from-obama-video/
Ouch: By 3-1, nation's top presidential experts call Obama the worst, 'overrated'
"He's still viewed as a nice guy, but less than two years before he wraps up two terms in the Oval Office presidential scholars don't believe President Obama ranks anywhere near history's greats, making him a mediocre 18th in the line of best to worst. According to a Brookings Institution survey of American Political Science Association scholars, they put Obama on the worst, not best, list by a margin of nearly three-to-one. Here's how Brookings wrote it: "Those who view Obama as one of the worst American presidents outnumber those who view him as one of the best by nearly a 3-1 margin." And, the friendly think tank added, "nearly twice as many respondents view Obama as over-rated than do those who consider him under-rated." Overall, Brookings said, "Few think of Obama as an excellent president, while many more rate his presidency quite low, with the bulk of experts appearing to give him a passing grade but not one that would get him on the Dean's list." The survey was sent to 391 members of the American Political Science Association's Presidents & Executive Politics section, the premier organization of experts of the American presidency, and 162 participated online. But it's not all bad in the survey delivered to Brookings subscribers on Presidents' Day. In the same survey, Obama ties James Madison as the seventh most popular choice to be the fifth presidential face on Mount Rushmore. Brookings noted that the polls on Obama's greatness have never been high, and their survey of presidential experts helps to explain why. First, they find Obama polarizing. "One area where there is significant expert consensus about the president, however, concerns how polarizing he is viewed as being — only George W. Bush was viewed as more a more polarizing president," said the blog post."
http://www.washingtonexaminer.com/ouch-by-3-1-nations-top-presidential-experts-call-obama-the-worst-overrated/article/2560276?custom_click=rss
New ranking of U.S. presidents puts Lincoln at No. 1, Obama at 18; Kennedy judged most overrated
"…The most highly ranked presidents contained many of the usual suspects. Abraham Lincoln was rated the greatest president, with an average score of 95 out of 100, followed by George Washington and Franklin D. Roosevelt. The rest in the top 10 were Teddy Roosevelt, Thomas Jefferson, Harry S. Truman, Dwight D. Eisenhower, Bill Clinton, Andrew Jackson and Woodrow Wilson. Those presidents with a score of more than 50 are graphed below…"
http://www.washingtonpost.com/blogs/monkey-cage/wp/2015/02/16/new-ranking-of-u-s-presidents-puts-lincoln-1-obama-18-kennedy-judged-most-over-rated/
EXCLUSIVE — UNDER NEW LEADERSHIP, CPAC HEADS IN A MORE CONSERVATIVE DIRECTION
"The American Conservative Union (ACU), and its signature annual event the Conservative Political Action Conference (CPAC), are heading in a more conservative direction after previous years when they drifted away from the core values of conservatism. ACU's new chairman Matt Schlapp, new executive director Dan Schneider and other staff sat down with Breitbart News for a lengthy interview at the ACU's headquarters in downtown Washington, D.C., last week—an interview in which they walked through the themes of this year's conference. A large focus will be discussing how to apply Ronald Reagan's three legged stool of conservatism–social conservatism, national security conservatism, and fiscal conservatism–to the problems ahead. Reagan's "Peace Through Strength" doctrine, they say, applies to the entire cultural and political debate, not just in fighting off foreign enemies…"
http://www.breitbart.com/big-government/2015/02/16/exclusive-under-new-leadership-cpac-heads-in-a-more-conservative-direction/
Cruz: Republican Leaders Are Divorced From The American People
http://dailycaller.com/2015/02/15/cruz-obama-doesnt-have-the-courage-to-call-out-radical-islam/
Joe Walsh eyes comeback bid
"Controversial former Rep. Joe Walsh (R-Ill.) is talking up a Tea Party challenge to Sen. Mark Kirk (R-Ill.). "I am very seriously considering challenging him in a primary," Walsh told The Hill on Thursday. "Mark Kirk has got to be challenged."
http://thehill.com/blogs/ballot-box/senate-races/232793-joe-walsh-eyes-comeback-bid
New York Times corrects Scott Walker column
"In hindsight, perhaps the headline "Scott Walker Needs An Eraser" wasn't the best idea.
In a recent column about the Wisconsin governor, a conservative Republican, New York Times columnist Gail Collins wrote that Walker had cut state aid to education, causing teacher layoffs in 2010. But Walker didn't take office until 2011. Whoops. Conservative news sites had a field day with the error over the weekend, with The Weekly Standard's John McCormack calling out the (since deleted and corrected, but archived) mistaken section in question. Collins wrote that Walker's recent speech in Iowa was all about "waging war on public employee unions, particularly the ones for teachers." She cited the case of a Claudia Felske, who took issue with Walker's characterization of the layoffs."
http://www.politico.com/story/2015/02/scott-walker-correction-new-york-times-115229.html
EMILY's List Targeting GOP Presidential Candidates
"…Wisconsin Gov. Scott Walker, who is considered a top contender for the GOP nomination, is also atop Democrats' hit list when it comes to these women-centered issues. EMILY's List ran ads against Walker on abortion last cycle during his re-election race against Mary Burke. The ads criticized the governor for his opposition to abortion without exceptions for rape and incest and his support for a state measure requiring women seeking an abortion to undergo an ultrasound exam first. Democrats have been running against Walker for the past three-plus years, with his 2012 recall and his 2014 re-election campaigns taking on national prominence. They haven't been successful, which will be one of the governor's main selling points in his expected presidential bid. (Democratic National Committee Chairwoman Debbie Wasserman Schultz got into hot water last year for her harsh rhetoric against Walker, accusing him of giving women "the back of his hand" and "grabbing us by the hair and pulling us back." The Burke campaign, for which the chairwoman was campaigning at the time, had to distance itself from the comments.) But that doesn't mean Democrats are backing away from him as he prepares to launch a new campaign. In addition to focusing on Walker's abortion views, EMILY's List assails his record on women's pay, specifically a bill he signed in 2012 repealing a state pay equity measure. Politifact rated that claim, as articulated by President Obama during the midterm campaign, "mostly true." (Wisconsin Republicans repealed a law permitting workers to file pay discrimination claims in state court, arguing it led to additional lawsuits that cost businesses money. However, the state's Fair Employment Act, which prohibits pay discrimination, remains in place.) Walker isn't the group's only target, of course. Chris Christie, Marco Rubio, and Jeb Bush are also being monitored for their positions on paycheck fairness issues. EMILY's List points to a Christie's veto of a state wage transparency bill that would have required state employers make their wage information public. The governor opposed the bill, citing similar provisions in an existing state laws and the potential for burdens on businesses.  (Christie also signed a law requiring employers to issue anti-discrimination notices to their employees.)…"
http://www.realclearpolitics.com/articles/2015/02/16/emilys_list_targeting_gop_presidential_candidates_125622.html
Democrats' 'blue wall' not impregnable to Republicans — if they're smart
"Do Republicans have a realistic chance to win the next presidential election? Some analysts suggest the answer is no. They argue that there is a 240-electoral-vote "blue wall" of 18 states and D.C. that have gone Democratic in the last six presidential elections. A Democratic nominee needs only 30 more electoral votes to win the presidency, they note accurately. A Republican nominee, they suggest, has little chance of breaking through the blue wall. He (or she) would have to win 270 of the 298 other electoral votes. Democrats do have an advantage in the electoral vote, because heavily Democratic clusters clinch about 170 electoral votes for them, while Republicans have a lock on only about 105. But the blue wall theory, like all political rules of thumb, is true only till it's not. And this one could easily prove inoperative in a competitive 2016 race. To see why, go back and put yourself in the shoes of a Democratic strategist following the 2004 presidential race. Assume that a stronger 2008 Democratic nominee will win all of John Kerry's 252 electoral votes (which happened). Then take a look at the states in which Kerry won 43 percent or more of the popular vote…
http://www.washingtonexaminer.com/democrats-blue-wall-not-impregnable-to-republicans-if-theyre-smart/article/2560215
Opinion: Progressives and Tea Party find common ground as they oppose the Trans-Pacific Partnership
http://www.nj.com/opinion/index.ssf/2015/02/opinion_progressives_and_tea_party_find_common_gro.html
Poll: Most disapprove of Obama handling of ISIS
"Americans are increasingly unhappy with President Barack Obama's handling of ISIS, and a growing share of the nation believes that fight is going badly, according to a new CNN/ORC survey released Monday. The CNN/ORC poll found 57% of Americans disapprove of how Obama is handling the threat posed by ISIS, a significant decline in support for the President over the past few months. In late September, that number was 49%. Fifty-seven percent disapprove of his handling of foreign affairs more broadly, and 54% disapprove of how the President is handling terrorism. Another 60% rate Obama negatively on his handling of electronic national security. The declining approval ratings for Obama on national security come as a weekend of international turmoil further underscores the growing threats abroad. Denmark's capital was rocked by two shootings, one at a free speech event featuring a controversial cartoonist and another just hours later outside a synagogue. The attacks left two dead and five police officers wounded. And Egypt launched a second round of airstrikes against Islamic State strongholds in Libya on Monday, in retaliation for a video released Sunday that appeared to show ISIS militants beheading a group of 21 Egyptian Christians. Obama issued a statement condemning the killing of the Christians on Sunday night, though Obama's Republican opponents have consistently made the case that the growing Islamic State threat is exacerbated by what they see as his weak leadership. In the poll, Americans increasingly believe the U.S. military action against ISIS is going badly, with 58% saying so in the latest survey, up from 49% who said the fight wasn't going well in October. Even among Democrats, nearly half — 46% — say things aren't going well in the battle against ISIS. And about half of respondents, 51%, say they trust the President as Commander-in-Chief of the military. But with ISIS affiliates continuing to commit brutal, gruesome murders and multiple terrorist attacks abroad grabbing international headlines over the past few months, support for sending ground troops to Iraq and Syria to confront the threat appears to be growing…"
http://www.cnn.com/2015/02/16/politics/cnn-poll-isis-obama-approval/
Poll: Majority Negative About Obama's Handling of ISIS
http://www.realclearpolitics.com/articles/2015/02/16/poll_majority_negative_about_obamas_handling_of_isis_125623.html
POLL: AMERICANS DISAPPROVE OF OBAMA'S HANDLING OF ISIS
http://www.breitbart.com/big-government/2015/02/16/poll-americans-disapprove-of-obamas-handling-of-isis/
Scarborough: Obama Can't Continue With 'Intellectually Flabby' ISIS Approach [VIDEO]
"One day after ISIS released a video purportedly showing the beheading of 21 Egyptian Christians, "Morning Joe" host Joe Scarborough took aim at President Barack Obama's approach to fighting ISIS. The MSNBC host said Obama needs to lose his "intellectually flabby" approach to fighting the brutal terror group and stop pretending that Islam is not involved. Scarborough made the comment on Monday's "Morning Joe." "What this requires Washington to do and western leaders to do is actually show some subtlety," Scarborough said. "We have to do two things that seem to be in conflict but actually work together." "The first thing we have to do is acknowledge … that this is about Islam. This is a form of Islam," Scarborough said. "That the president can't go on with his intellectually flabby approach to this and not pretend this doesn't have something to do with Islam."
http://dailycaller.com/2015/02/16/scarborough-obama-cant-continue-with-intellectually-flabby-isis-approach-video/
America's foreign policy will need rescuing from the Obama years
http://www.washingtonexaminer.com/americas-foreign-policy-will-need-rescuing-from-the-obama-years/article/2560268?custom_click=rss
White House: 'Violent Extremists Come in All Sorts of Shapes and Sizes'
"After a weekend of terrorism in Denmark and Libya, the White House's three-day "Summit on Countering Violent Extremism" will begin Tuesday with the Obama administration still declining to focus on any single group responsible for global problems. While the Islamic State and other terror groups will be one aspect of the discussion, the conference will also focus on international cooperation from both governments and private sector and using social media to present another narrative to young people who are being recruited by terror groups, the White House said. "The agenda is not entirely focused on ISIL itself," a senior administration official said Monday. "That's the near-term threat we all are focused on, but we also recognize that in the United States there have been violent extremist that come in all sorts of shapes and sizes. So the agenda for all three days is going to show a wide array of combatting radicalization, violent extremism and terrorism in its many forms." When questions came up several times during a conference call with reporters, a senior administration official said the discussion will include other violent organization such as FARC, the Revolutionary Armed Forces of Colombia. The official didn't name additional violent groups. Another official said the Obama administration recognized that many groups call themselves Muslims, but stated: "We are not treating these people as part of a religion, we are treating them as terrorists." The first day of the conference will focus on domestic response at the national level to violent extremist groups. The second day will focus on local community response, and include state and local law enforcement. The third day will focus on how nations can work together to combat extremist groups, and include foreign ministers and representatives from the United Nations and the European Union gathered at the State Department…"
http://www.theblaze.com/stories/2015/02/16/white-house-violent-extremists-come-in-all-sorts-of-shapes-and-sizes/
Obama to host summit on 'violent extremism'
"Even with Islamic State terrorists committing a new atrocity by beheading Christians in Libya, President Obama hopes to avoid blaming radical Muslims for terrorism as he hosts a summit beginning Tuesday in Washington to counter generic "violent extremism." Mr. Obama will meet with community leaders from the U.S. and foreign ministers from 60 nations during the three-day summit aimed at discouraging recruitment of young terrorists. And administration aides took pains Monday to dodge the words "Muslim" and "Islam" in their characterizations of terrorists' motivations. "You can call them what you want," a senior administration official told reporters. "We're calling them 'terrorists.' We are not treating these people as part of a religion." Mr. Obama hopes to appeal to moderate Muslims to dissuade "vulnerable" people in their communities from joining terrorist groups such as the Islamic State or committing "lone wolf" attacks in the U.S. He told CNN earlier this month that "we do ourselves a disservice in this fight if we are not taking into account the fact that the overwhelming majority of Muslims reject this ideology." Toward that end, the president's summit is aimed at long-term initiatives such as youth job training, "rehabilitation" of extremists and reaching out to certain communities so that leaders "feel comfortable working with authorities," a senior administration official said. But even as the administration is bending over backwards not to antagonize American Muslims, the largest Islamic advocacy group in the U.S. plans to hold a news conference Tuesday to blast the summit as an insult to Muslims."
http://www.washingtontimes.com/news/2015/feb/16/obama-host-summit-violent-extremism/?utm_source=RSS_Feed&utm_medium=RSS
White House: It's not just about Islamic extremists
http://www.washingtonexaminer.com/white-house-terrorism-is-more-than-just-islamic-extremists/article/2560291
Iran denies report supreme leader wrote letter to Obama
http://www.foxnews.com/world/2015/02/16/iran-denies-report-supreme-leader-wrote-letter-to-obama/
Isis beheading of Coptic Christians on Libyan beach brings Islamists to the doorstep of Europe
http://www.independent.co.uk/news/world/middle-east/isis-beheading-of-coptic-christians-on-libyan-beach-brings-islamists-to-the-doorstep-of-europe-10049769.html
OBAMA GOES GOLFING AGAIN AS WORLD MOURNS CHRISTIAN MARTYRS
http://www.breitbart.com/big-government/2015/02/16/obama-goes-golfing-again-as-world-mourns-christian-martyrs/